The Most Scenic Drives in Pennsylvania
From Route 66 all the way to The Loneliest Road, the United States is filled with fantastic road trips that have long been alluring travellers out onto the open road. With so many different routes to take, it's near impossible to decide on just one road trip to take. These Pennsylvania road trips are a great starting point for an adventure with friends.
Take a break from Philly and explore all the beauty that the state of Pennsylvania has to offer, with plenty of culturally unique, historic and scenic stops along the way.
The Best Pennsylvania Road Trips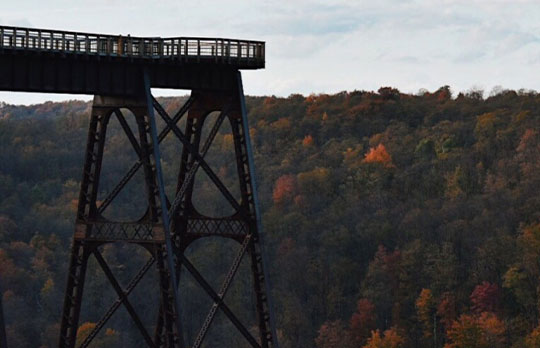 PA Route 6
US Route 6 in Pennsylvania is perfect for touring by car, motorcycle, motorhome or camper. You'll experience history and heritage, small towns, and wondrous sights along this 427-mile route. Fall here is magical, with colourful foliage in the 19 state parks, six state forests, and the Allegheny National Forest along the way.
Distance: 427 miles.
Route highlights: Pine Creek Gorge; Kinzua Viaduct.
When to do it: Year-round.
---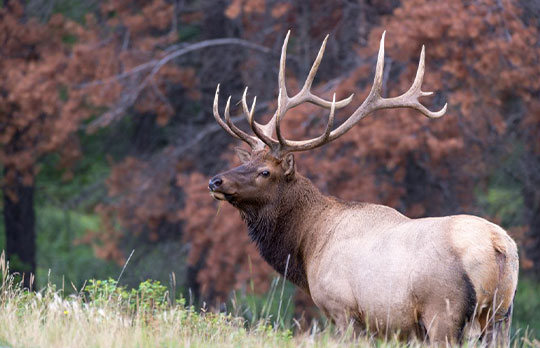 Elk Scenic Drive
Wildlife lover? Be sure to embark on a fun road trip on this 127-mile route through the region, with 23 viewing sites along the Elk Scenic Drive. The sites provide parking and alternatives to viewing elk and other wildlife along the area's highways. Each site has been chosen because of its outstanding wildlife viewing potential and scenic beauty.
Distance: 127 miles.
Route highlights: Elk!
When to do it: Year-round.
---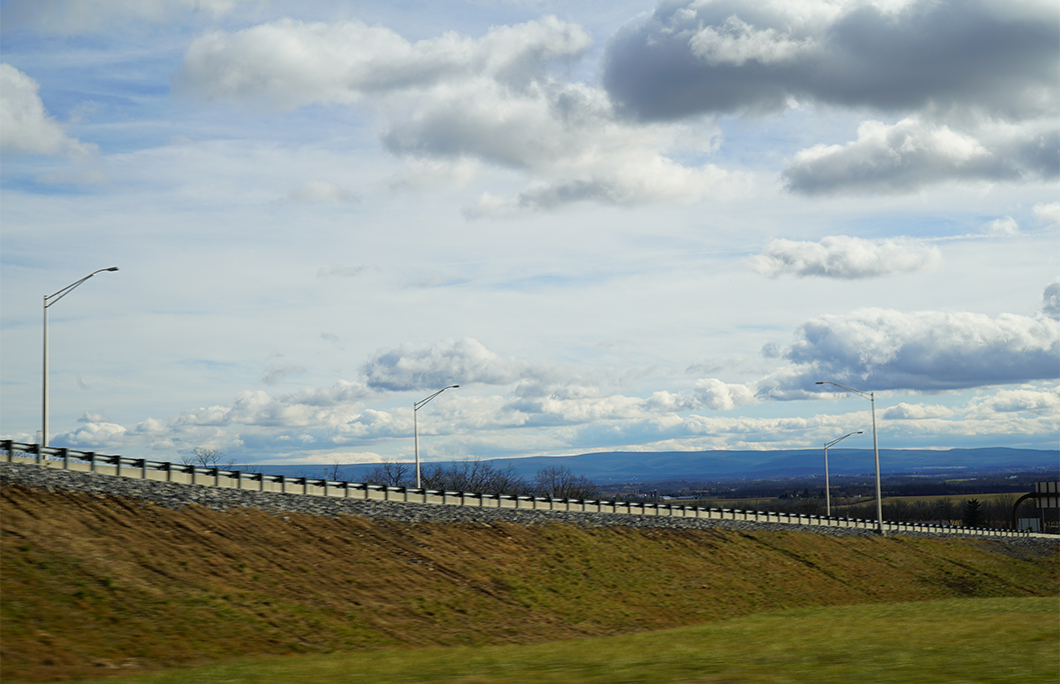 Pennsylvania Turnpike
Breathtaking views, picturesque small towns, and important historic sites dot the journey along the Pennsylvania Turnpike, a toll highway stretching across the southern portion of Pennsylvania, with stops at historic markers, restored homes from the 1900s, and the county's first jail.
Distance: 552 miles.
Route highlights: Pittsburgh; Bushy Run Battlefield; Old Bedford Village.
When to do it: Year-round.
---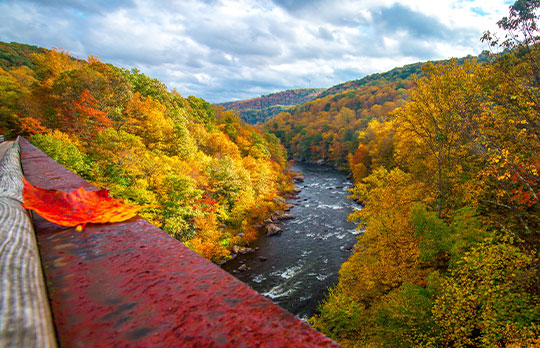 Laurel Highlands Scenic Byway
From rolling hillsides to rushing waterfalls, picturesque farmlands to architectural wonders, the Laurel Highlands Scenic Byway has it all. Pull the car over to get a closer look at Ohiopyle State Park, a real gem for those who love hiking! One of the most well-known attractions is Fallingwater, Frank Lloyd Wright's masterpiece over a waterfall.
Distance: 68 miles.
Route highlights: Frank Lloyd Wright's Fallingwater; Ohiopyle State Park.
When to do it: Year-round.
---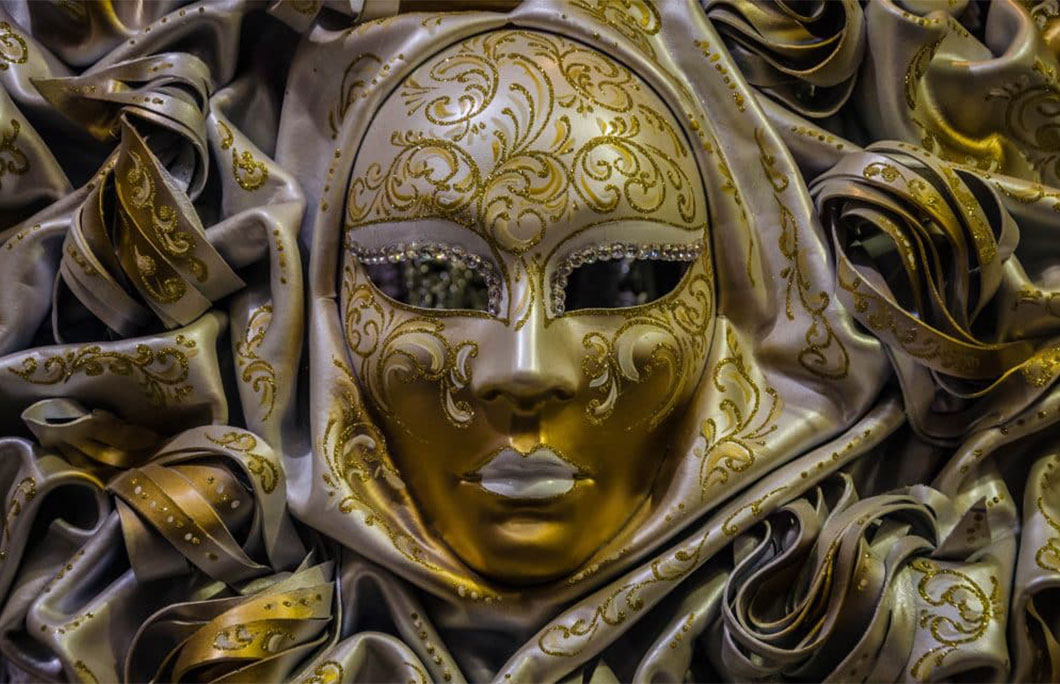 Eagle's Flight Drive
This drive features the beautiful countryside of Clarion County and winds through dense forests, along peaceful rivers, around quiet farms, and into some beautifully quaint small towns. The route offers a number or interesting and unique stops along the way. See route here.
Distance: 105 miles.
Route highlights: Fryburg; Foxburg; Brady's Bend Overlook.
When to do it: April – October.
---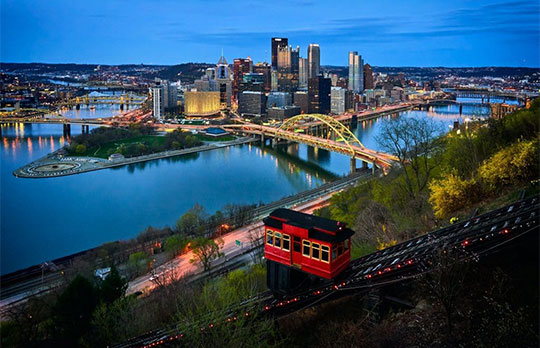 Grandview Scenic Byway
Cruise along this scenic road atop Pittsburgh's Mount Washington, and you'll have an unobstructed and undeniably beautiful view of Pittsburgh. Stop off at Grandview Park, which is located roughly one mile down the road from the iconic views on the street with the same name for a picnic.
Distance: 3 miles.
Route highlights: View of Pittsburgh's skyline.
When to do it: Year-round.
---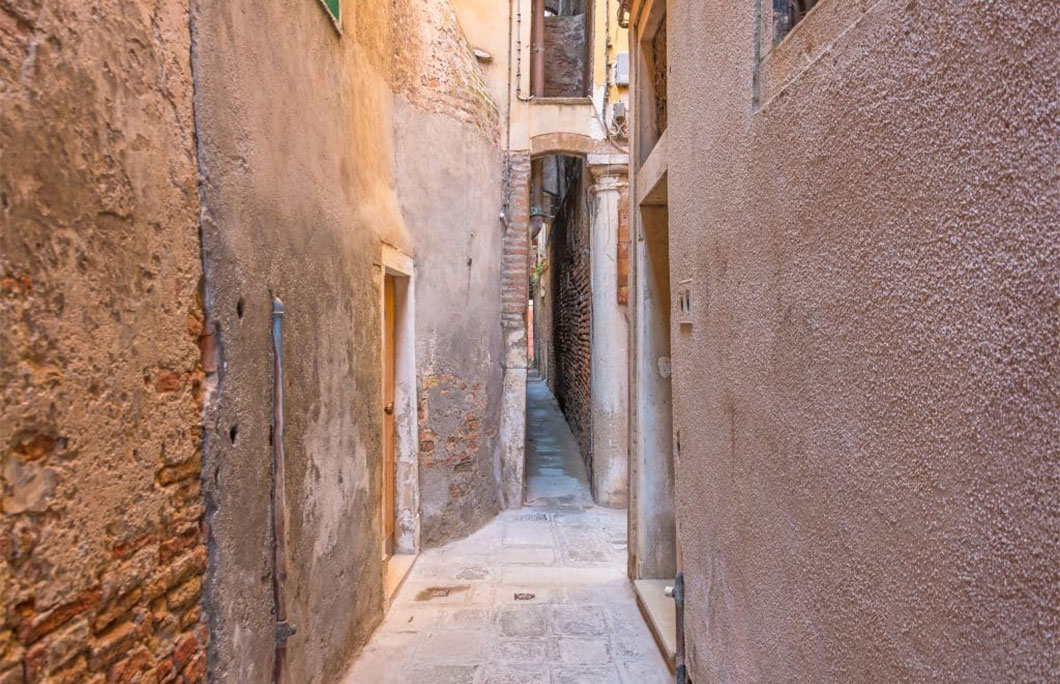 Washington's Trail 1753
This route through Western Pennsylvania route commemorates young George Washington's first military and diplomatic venture in the Fall and Winter 1753 – 1754. Historic markers are erected along Washington's route through the scenic western Pennsylvania countryside.
Distance: 110 miles.
Route highlights: Harmony Museum; Moraine State Park; Slippery Rock.
When to do it: Year-round.