Best Dining & Shopping Options at Tampa Airport
Whether you're a local returning home, a first-time traveller to this sunny and artsy Floridian city, or simply just transiting through, Tampa International Airport (TPA) makes a big impression on people with its impressive dining and retail offerings. The era of waiting at the terminal gates monotonously is over. With over 40 top-notch restaurants and eateries located on the concourses, a clever new program called 'TPA To Go' that revolutionises dining while flying, a massive food court, and a push to flaunt Tampa's distinct cuisine scene to travellers, flying is no longer a chore but an experience on its own. There's also plenty of shopping at Tampa Airport.
TPA To Go is a convenient and quick delivery service whereby you can have food from 20+ restaurants at Tampa International Airport brought to you wherever you are in the airport. Order online here.
There are four airsides (A, C, E and F) at Tampa Airport. If you're traveling domestically, you'll likely depart from airsides A and C, while international travellers leave from airsides E and F. Over 20 million passengers move through Tampa Airport each year.
Best Places for Food & Shopping at Tampa Airport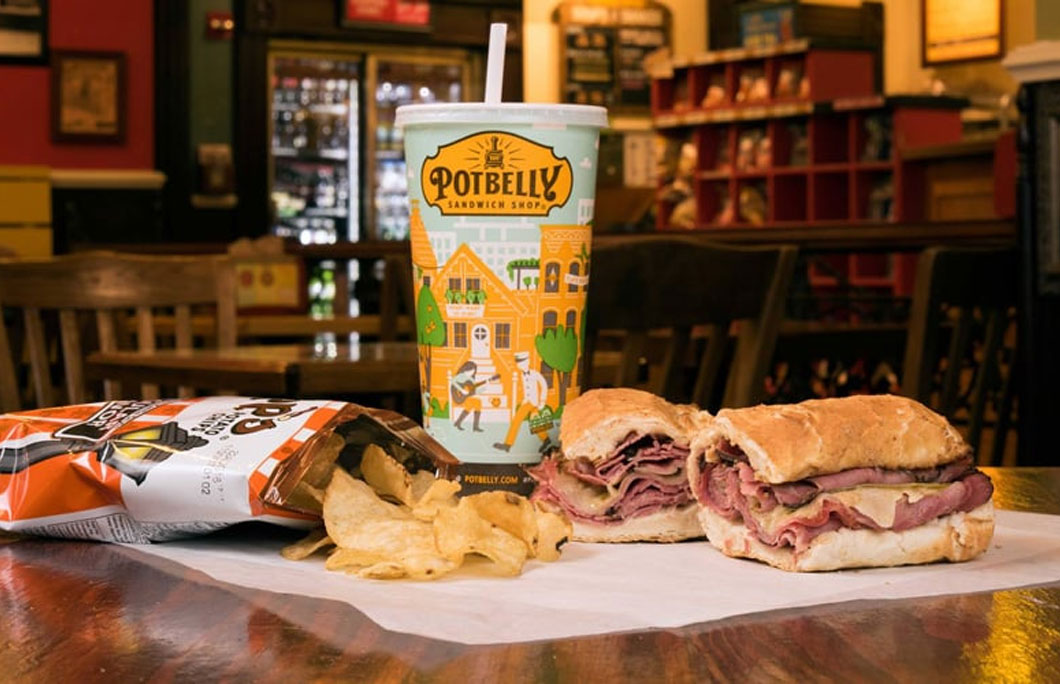 Quick Bites
Potbelly Sandwich Shop
A counter-style sandwich shop where you can get your sub made to order, Potbelly is a popular pit stop for hungry passengers in a hurry to get to their gates. They also open early and specialise in serving mildly to wildly sleepy passengers. We recommend their toasted 'A Wreck' sandwich. Although the name doesn't inspire confidence, rave Yelp reviews say otherwise. They also do salads, soups, shakes, and desserts.
Location – Airside E, Gate E69
---

---
Panda Express
Located right next to Potbelly is Panda Express, an American Chinese fast-food favourite among those who like MSG so much they would have it with their coffees if they could. The best-selling Chinese-inspired dishes on their menu include: orange chicken, Kung Pao chicken, and Beijing beef. They also do a mean spring roll.
Location – Airside E, Gate E69
---
Goody Goody
If you're catching an early morning domestic flight, swing by Goody Goody's and they'll fix you up a breakfast sandwich so good you may forget about said flight. They also serve burgers that have wooed Tampans since 1925 as well as pies, fries, and shakes.
Location – Airside C, Gate C34
---
Pei Wei
For a fast and casual Asian affair, Pei Wei serves grab-and-go meals and as well as cocktails-to-go. Consider getting the Pei Wei chicken along with some crispy egg rolls.
Location – Airside A, Gate A14
---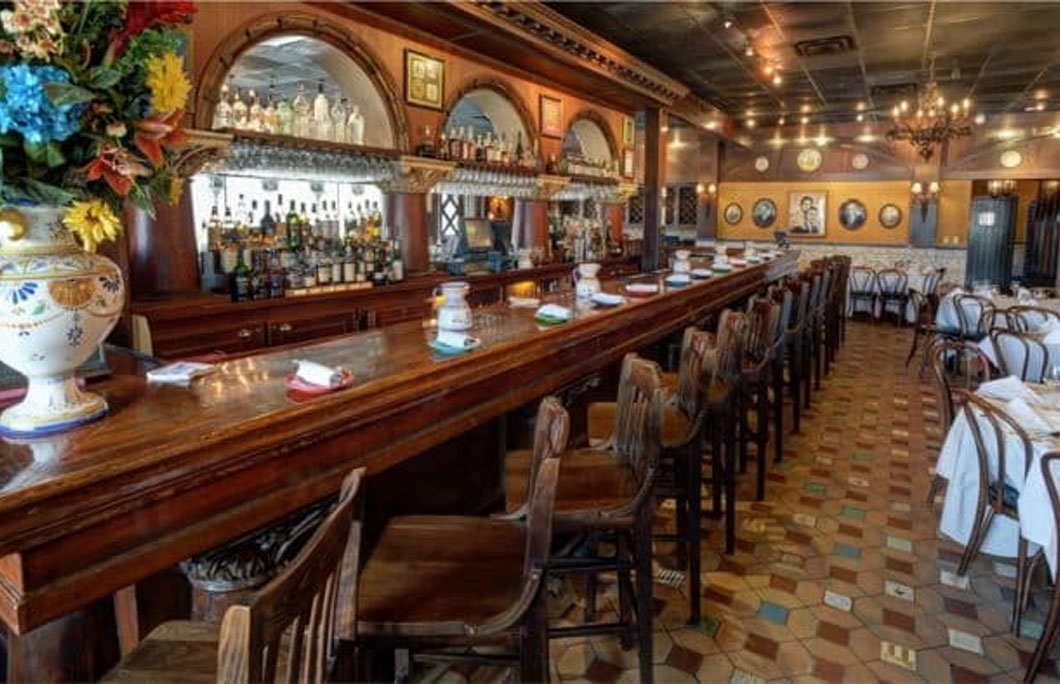 Sit Down Dining
Columbia Restaurant
If you didn't get to try this hugely popular and historic Tampan flagship while you were in downtown Ybor, the airport branch gives you an opportunity to try one of the best restaurants in the country, nay, the world! Serving primarily Cuban and Spanish fare, the iconic Columbia Restaurant is on its fifth year of running as a family establishment. Make sure to try the Cuban sandwich, the 1905 salad (a nod to the year they were established), and key lime pie.
Location – Airside E, Gate E68
---
The Café by Mise en Place
Featuring both bar seating with high-top tables as well as cozy booths for a sit-down meal, they serve hearty breakfasts along with 'Morning Libations' such as Tea Bramble (blackberry tea with handmade vodka) and Mexican Coffee (espresso with Italian liquor). When tea and coffee looking like this, we can assure you of a good morning indeed. They also have a lunch and dinner menu.
Location – Airside F, Gate F85
---
Four Green Fields
With a title as one of the world's best Irish pubs, Four Green Fields is a must-visit if you're in the mood for a good ol' pint or two of Guinness beers with friends as you reminisce over the highlights of your trip to The Big Guava. Keep an ear out for airport announcements because you might not notice the time passing. They also serve authentic Irish cuisine.
Location – Airside E, Gate E62
---
Ulele Restaurant and Brewery
An ode to Princess Ulele, a First Nations princess, Ulele (pronounced You-lay-le) serves artfully spiced Native American cuisine. We recommend the Alligator Hush Puppies followed by the Ulele Burger (lunch menu) or Florida Pompano (dinner menu).
Location – Airside C, Gate C34
---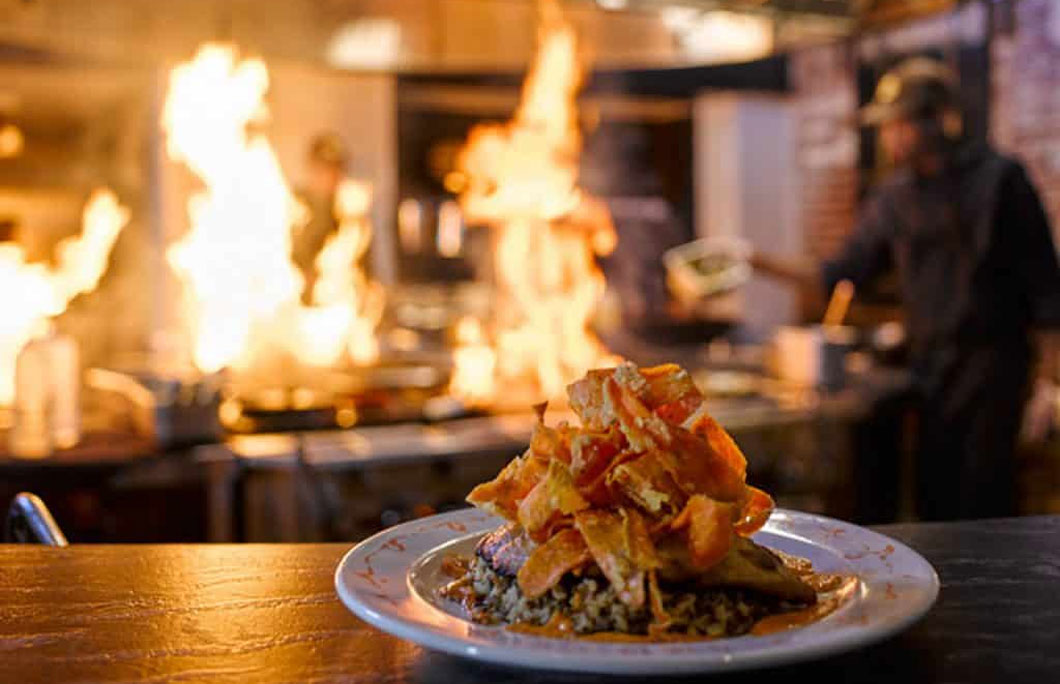 Cigar City Brewing
Tampa is known as 'Cigar City' because it hand rolls nearly half a billion cigars each year. This enterprising brewery took that concept and elevated it to a cigar-and-craft beer experience with their flagship on Spruce Street. The airport branch serves hand-crafted ales and lagers along with tapas-style Latin-inspired bites. They have 3 large barrels on-site as well as a full-service dining room for leisurely sit-down meals.
Location – Airside C, Gate C43 and Airside F, Gate F88
---
Shopping
Terminal Gateway Spa
Sore back from sitting on the hard seats? Get chair massage services well as travel-sized beauty products at the Terminal Gateway Spa. The massages start at 10 minutes. We think that's 10 minutes well-spent if that means you'll show up for your flight with a smile on your face.
Location – Airside A, Gate A11
---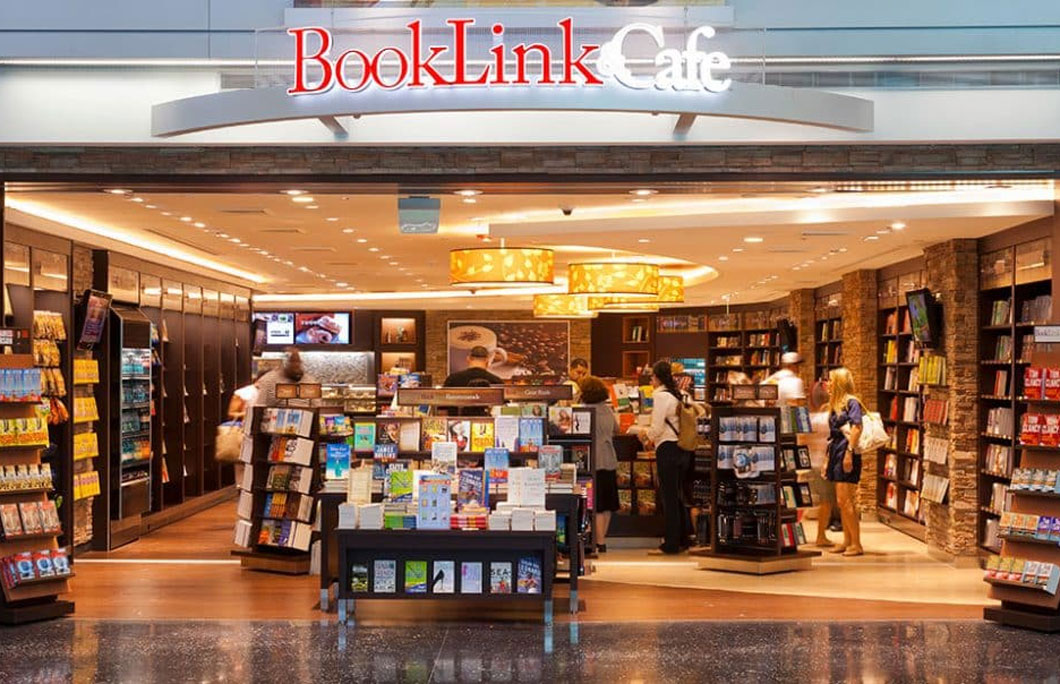 BookLink
Christened 'the cutest little airport bookstore around', BookLink makes those airport wait times go a little faster with their wide array of books. They are also a gift shop. Pick up some high-quality local tea to remember Tampa by.
Location – Airside E, Gate E69
---
Air Essentials
As the name suggests, they've got everything you may need for a comfortable trip – from replacement chargers to earplugs that tune out the groaning of the engine to grab-and-go food to fuel you through another red-eye flight, they've got you covered.
Location – Airside E, Gate E69
---
Word Duty Free of Tampa
Selling only to international passengers, this duty-free offers premium fragrances, alcohol and tobacco products, and confections.
Location – Airside E, Gate E74
---
Mindworks
If you've got a kid waiting to see you when you land, you may want to pick up a gift for them at Mindworks. From toys to gadgets and clothing, you're bound to find something that will make the littlun's eyes light up.
Location – Main Terminal, Level 3
---