The 25 Best Pizzas In New Jersey
Pizza in New Jersey is one of the essential eats in the state – with a huge range of choice, various styles of cooking and passionate entrepreneurs serving it up, there really is something for everybody. With over 2,000 pizzerias across NJ, you're spoilt for choice.
Pizza in the United States has a long history – the first ever pizzeria was set up in New York in 1905, by Gennaro Lombardi.
Now, there's so many styles of pizza in the USA: Neapolitan, Sicilian, New York, Connecticut, California, Detroit, St. Louis, bar pie, deep-dish, grandma… we could go on. But when it comes to some of the country's very best pies, New Jersey has some of the very best…
Best Pizza in New Jersey, How do these rankings work?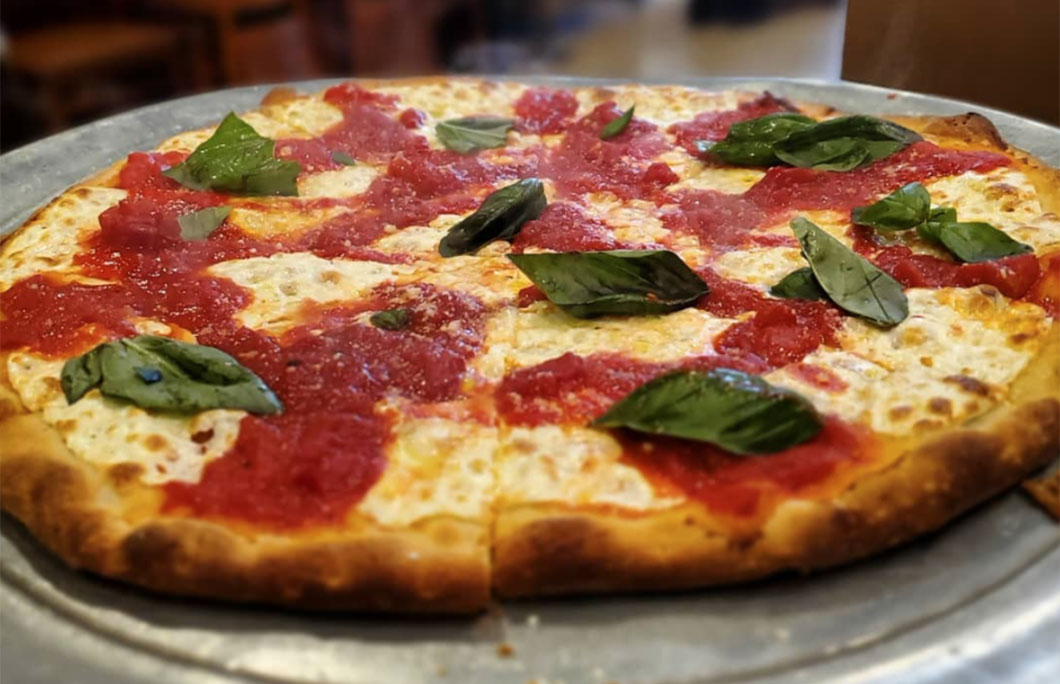 25th. Nonna's – Florham Park
Nonna's Italian Restaurant has been a go-to spot for some of the best pizza in New Jersey for over 10 years. They use fresh ingredients and generation-old recipes to create their handmade pies, which are super authentic. They serve up Sicilian-style square pies as well as Neapolitan, with gourmet toppings such as artichoke hearts or fire-roasted peppers.
---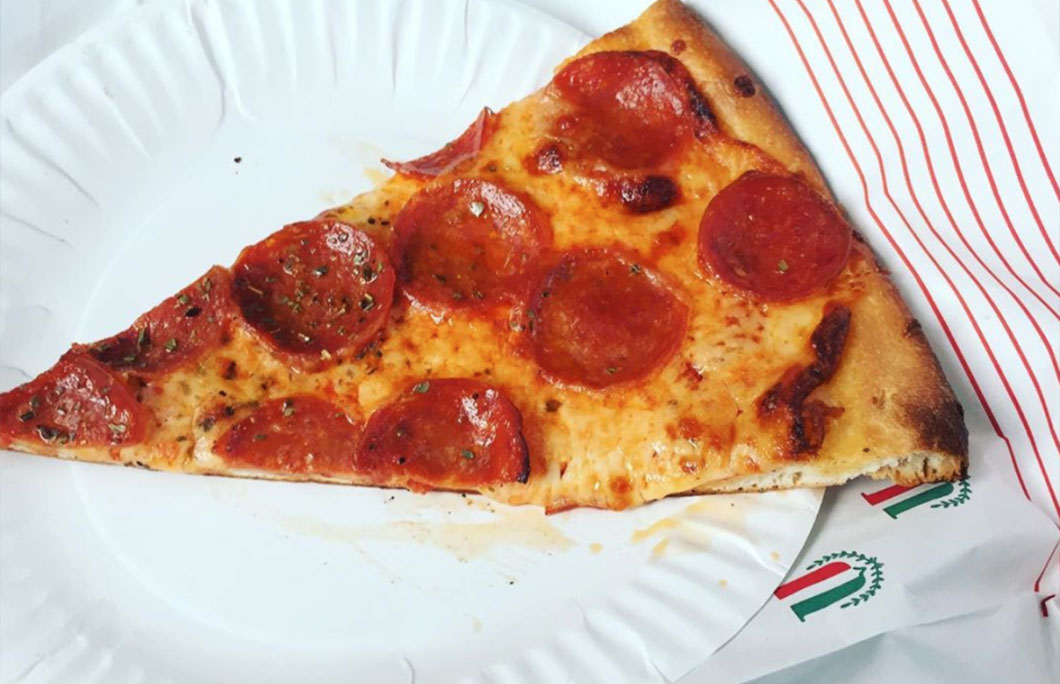 24th. Anthony's Pizzeria – Rockaway
This old-school pizza joint serves up whopper whole pies and pizza by the slice, and is simply no-fuss and all flavour. The bases are thing and crispy and come with a large selection of delicious toppings. There are lot of other great items on the menu, but it is hard to look past the pizza… Greasy pepperoni and oozing cheese = perfection.
---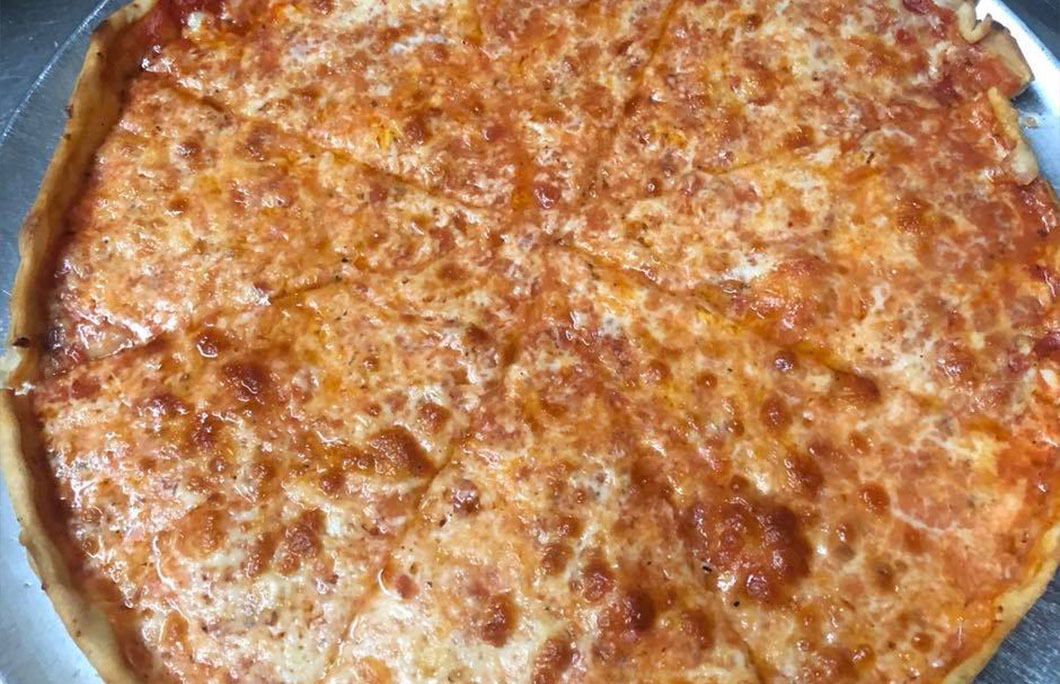 23rd. Patsy's – Paterson
What would any list of the must-eat pizzas in New Jersey be without this classic tavern that serves up bubbling cheese pies? While the broccoli rabe is garlicky-good, and the rice balls have loyal fans, it's all about the pizza here. A thin, crispy crust, tangy tomato sauce and plenty of cheese on top.
No wonder it's such a local favourite.
---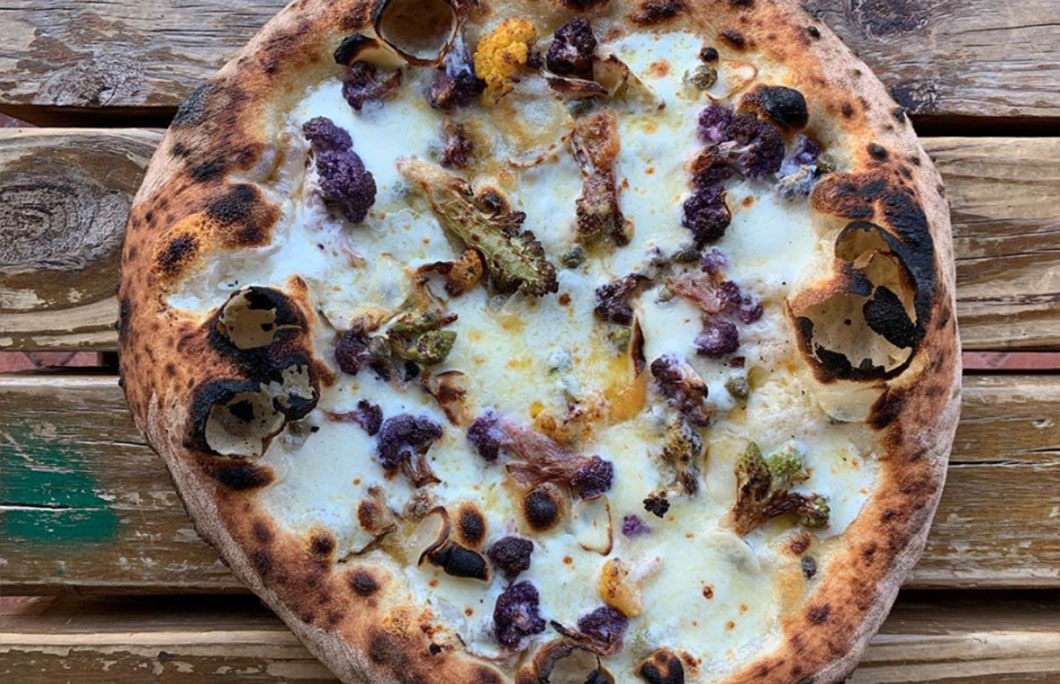 22nd. Arturo's Osteria & Pizzeria – Maplewood
Arturo's Osteria is a classic spot for authentic (read: droolworthy) pies. The dough here is naturally leavened dough, and the menu displays a fierce dedication to local and seasonal ingredients.
Try the Tartufi with mozzarella, sausage, mushrooms and white truffle oil for a real treat. But honestly? All the creations here are world-class pizza.
---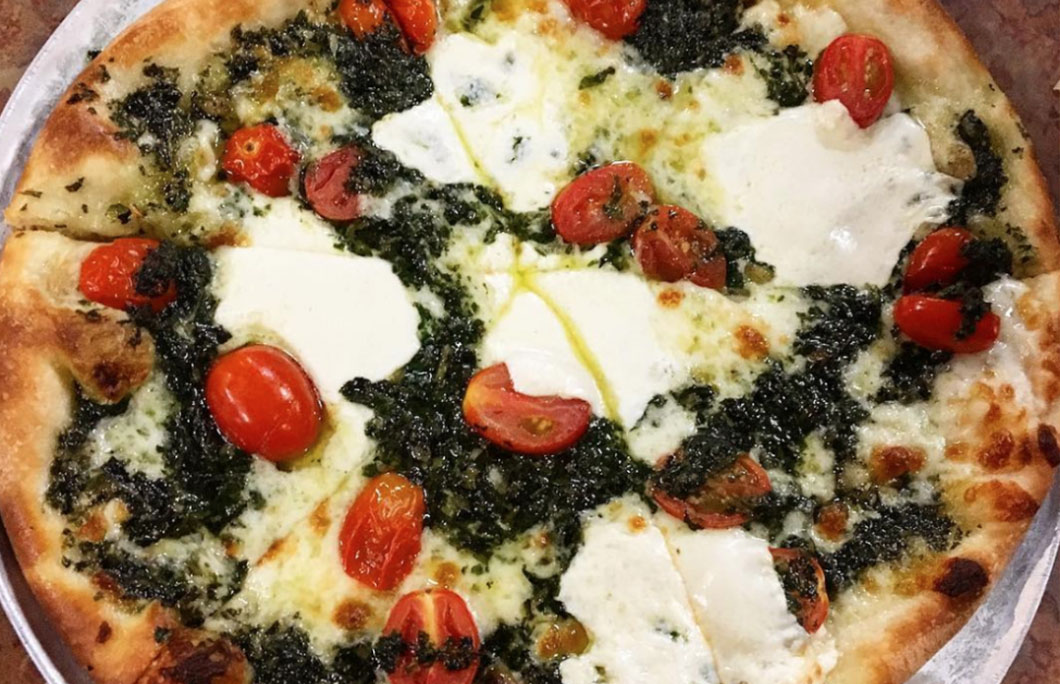 21st. Alfonso's Trattoria & Gourmet Pizzeria – Somerville
This beloved family-owned restaurant began in humble beginnings in 1978 and is still going strong today. It's all down to the amazing cooking, family recipes, top ingredients and friendly service. A recipe for success if ever we heard one!
Choose from classic pies, Grandma-style thick slices or calzones.
---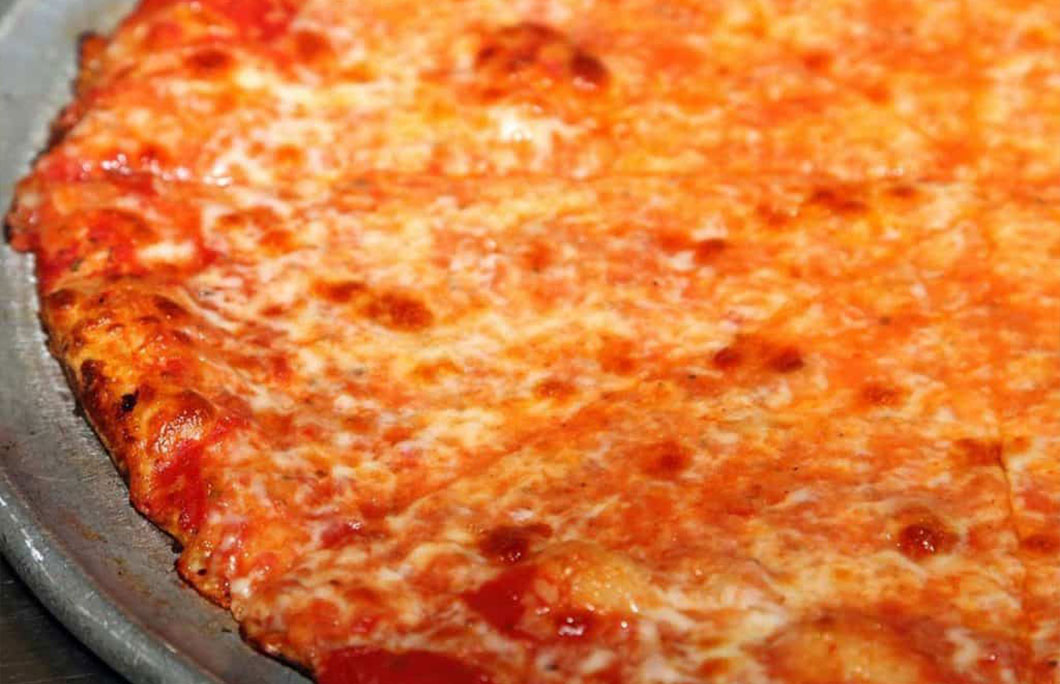 20th. Star Tavern World Famous Pizzeria – Orange
The Star," as it is affectionately called by its loyal local customers, is famous for its hot, bubbling pizza with a super thin crust. You can choose from regular base or whole wheat, with toppings such as three cheese or clams.
They load the centre up with toppings to create a pizza that is absolutely bursting with flavour through every single mouthful.
---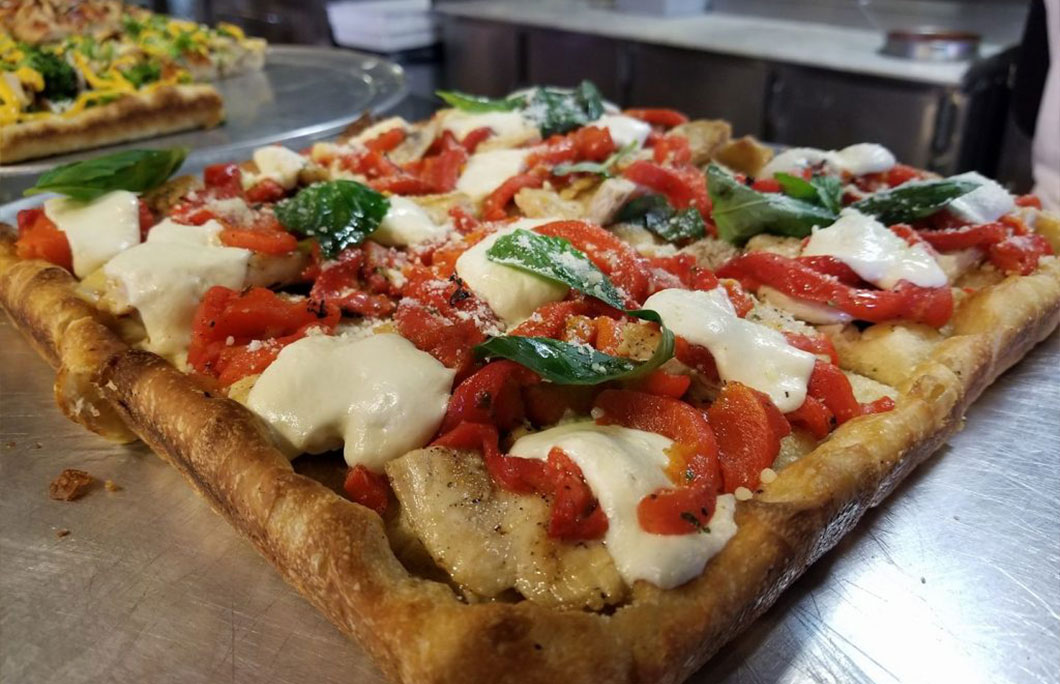 19th. Carmine's Pizza Factory – Jersey City
Carmine's is a great Italian family business. Dad Angelo makes the sauce that goes on every pie; and they make all their own dough in house. Thin-crust & Sicilian pies are available to eat in (grab a seat by the sidewalk) or takeaway.
Be sure to keep an eye out for the two sons' crazy pizza tossing skills.
---
18th. Big John's Pizza – Bridgeton
This is nothing fancy, but it is without doubt the place to come for some of the tastiest pizza in New Jersey. Big John's Pizza is best known for their double thick pie, which has a wonderful doughy base and is loaded with toppings.
Along with great service every single time you go in to pick up your pizza, this is not a place you are going to want to miss.
---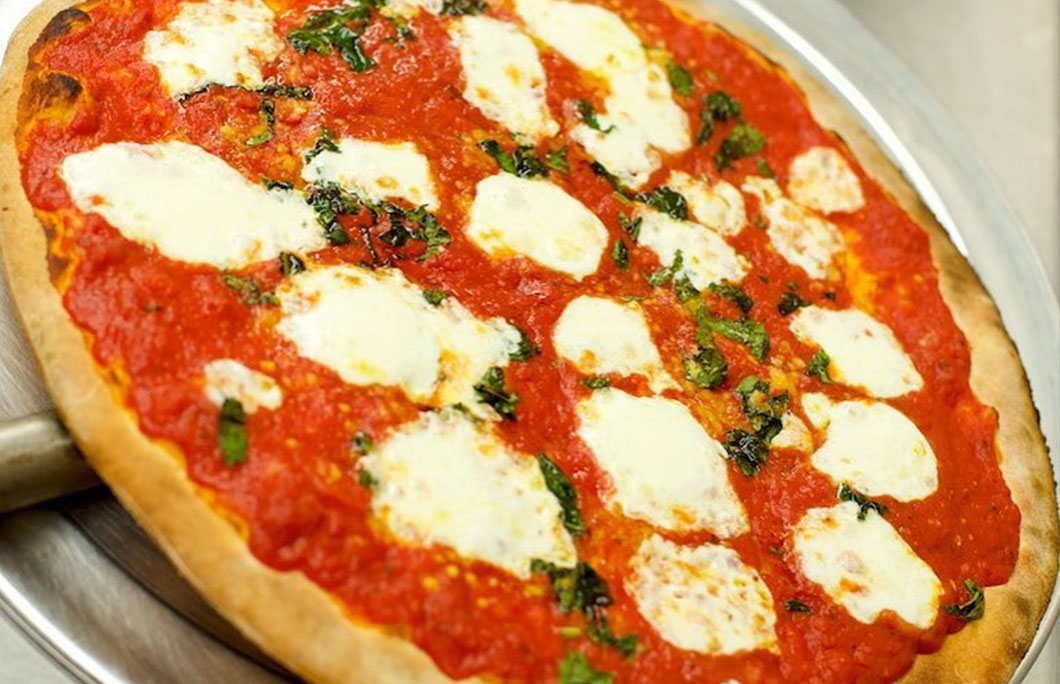 17th. Doughboys Authentic Wood Fired Pizza – Farmingdale & Belmar
It's all about the simplistic beauty of the Margherita at Doughboys, as ingredients are so good that this pizza is an instant classic. They use San Marzano tomatoes and creamy mozzarella on every pie – just like you'll get in Naples.
If you want something a little different though, you can also get a delicious Carbonara pie with peas, mushroom and prosciutto.
---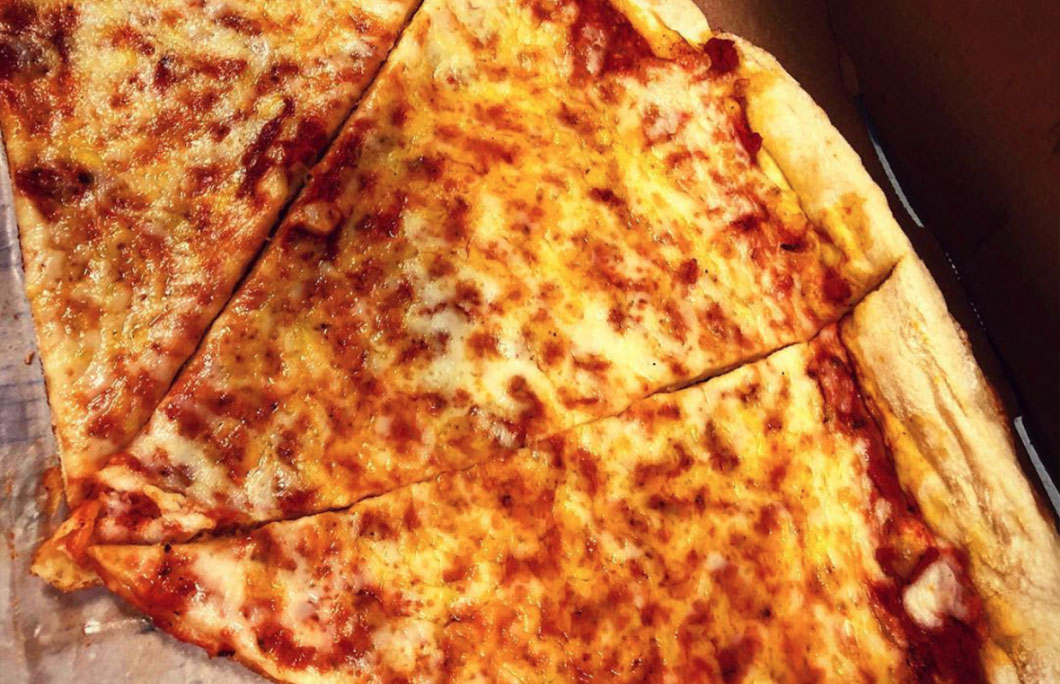 16th. Queen's – Newark
Queen's Pizza has been family owned and operated in Newark for over 32 years, and you can really taste the passion and pride in every slice. Order a classic plain cheese slice or one of the daily specials (such as Brocolli Rabe, Sausage & Cherry Tomatoes) or get a huge pie to share. Their Sicilian is particularly good!
---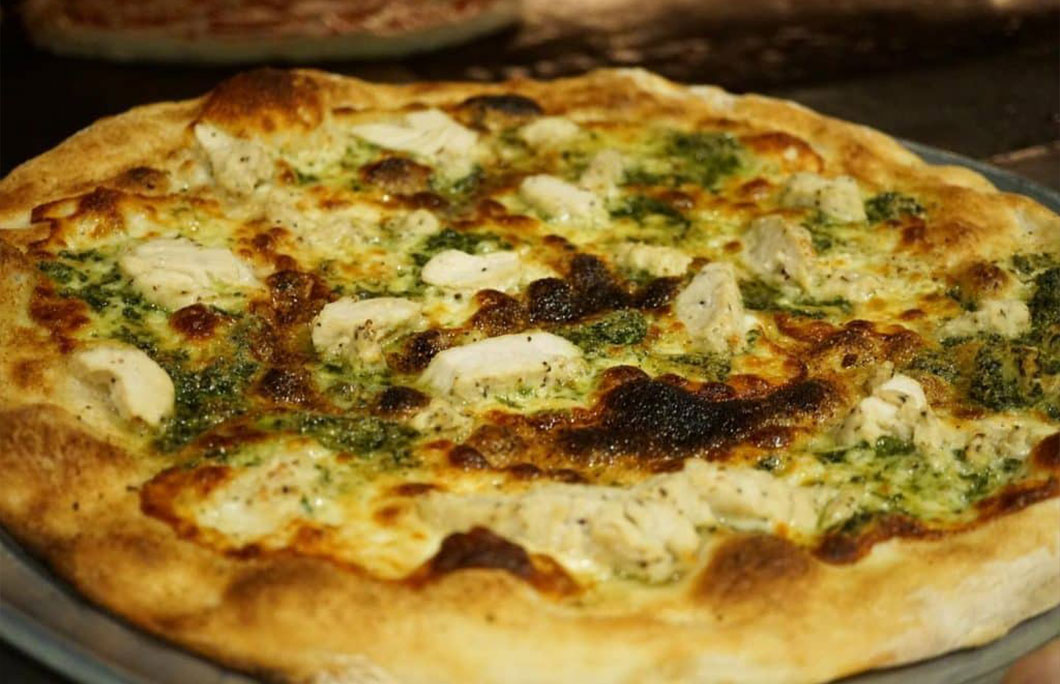 15th. Tacconelli's – Burlington
Tacconelli's has been an institution in nearby Philadelphia since 1946, and opened up this NJ location about 15 years ago. It's renowned for its authentic brick oven that makes their Old World "tomato pies" – just like they do in traditional pizzerias in Italy.
While the tomato pizzas are legendary, try other toppings such as the white pie with pesto and chicken for a gourmet feed.
---
14th. Roman Nose – Jersey City
Roman Nose is the delicious end product of Maria & Ruggero Fiore's journey from a small farming village in the Lazio region of Italy (between Rome and Naples) to the heart of JC.
They make their own homemade mozzarella and pizza dough from scratch every day for the freshest Italian-style pizza possible. As for toppings? Choose from Prosciutto di Parma or basil pesto.
---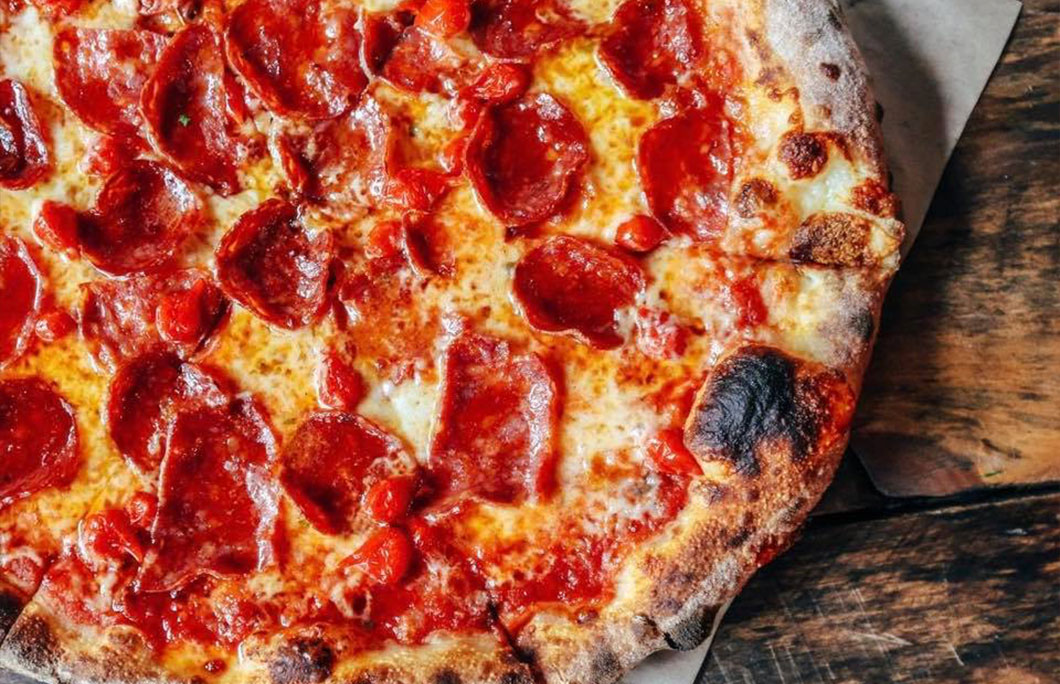 13th. Pizzeria Mannino – Pitman
The pizza here is about as close to Italian pizza as you'll find in the state: each pie is made with dough proved for 72-hours and is fired up in a brick oven imported from Italy. Their pizza cooks around 800-900 degrees for about 90 seconds and comes out super light and crispy.
A hearty dollop of Fior di latte handmade fresh mozzarella on top finishes it off to perfection.
---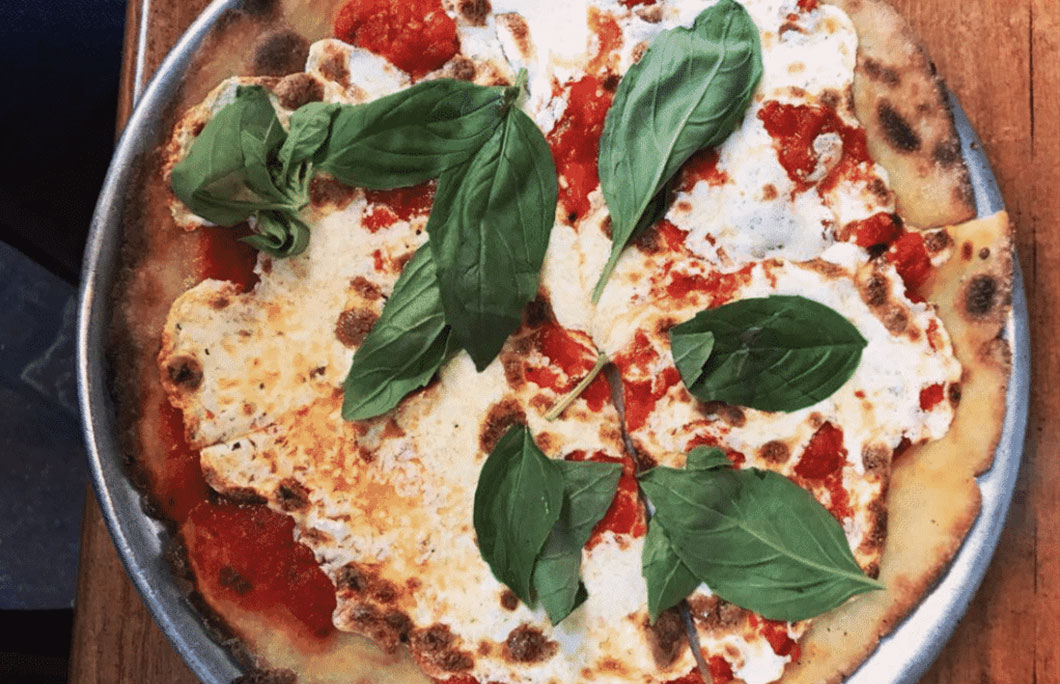 12th. John's Pizzeria – Jersey City
John's of Times Square has been voted one of New York's best pizzas because of its unique characteristics: all pizzas are made to order in one of their four coal-fired brick ovens, like a cast iron pan. The best news? They have a Jersey City location so you don't have to hop on the PATH.
---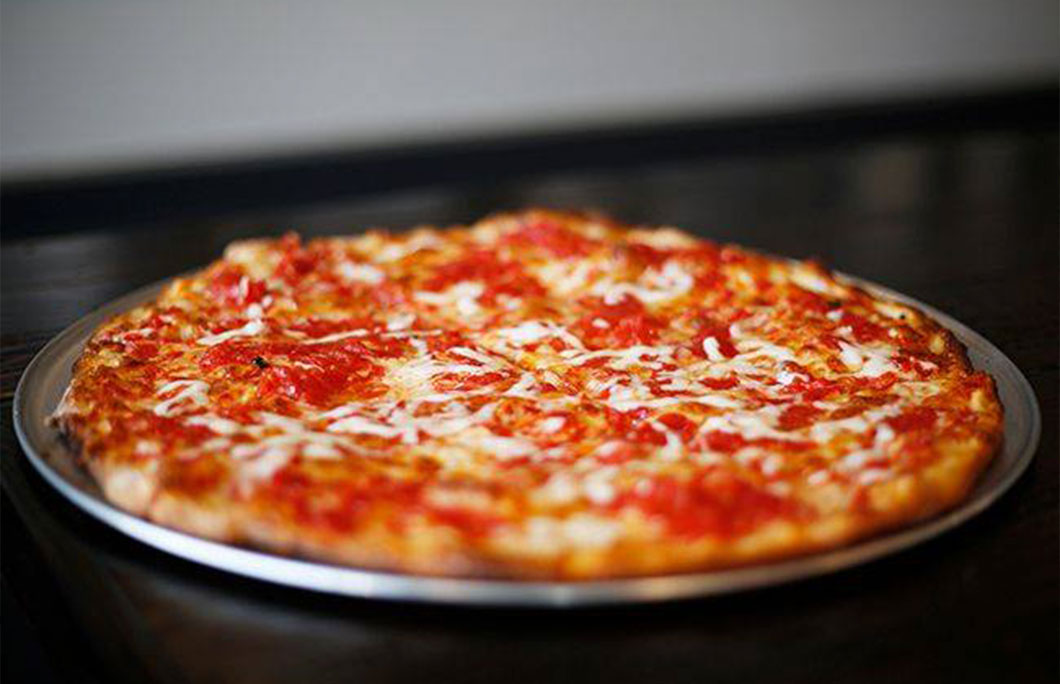 11th. DeLorenzo's Tomato Pies – Robbinsville
This popular pizza joint in Robbinsville is the place to go to when you want a classic, Italian-American pie. Rich tomato sauce, doughy crusts and creamy mozz combine for a pizza you'll be dreaming about long after the last slice is gone.
Their signature tomato pies have a slight char, but you can ask for them either 'light' or 'well done'.
---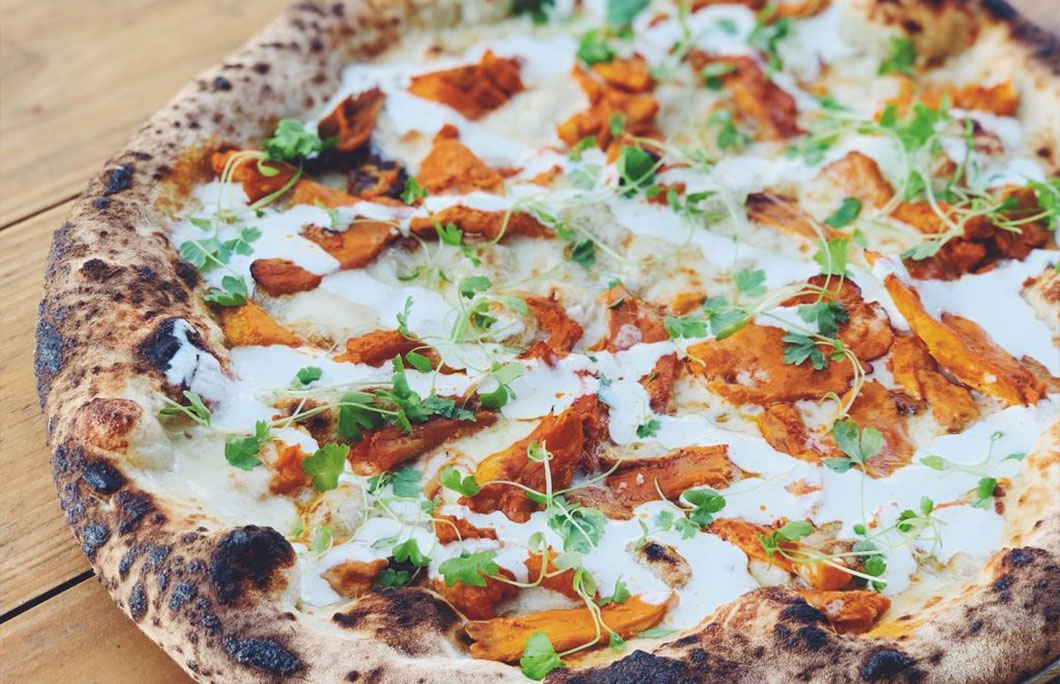 10th. Talula's Pizza.Bar.Bread – Asbury Park
Purely fantastic Neapolitan pizza, cooked in a handmade brick wood-fired oven to a blistering 800 degrees. These are the kind of pizzas you want to eat every single weekend – and when they're as good as Talula's, we won't blame you if you do.
It's all about fresh, local ingredients, which you'll see in pizza toppings such as local honey, farm eggs or Cabot cheddar.
---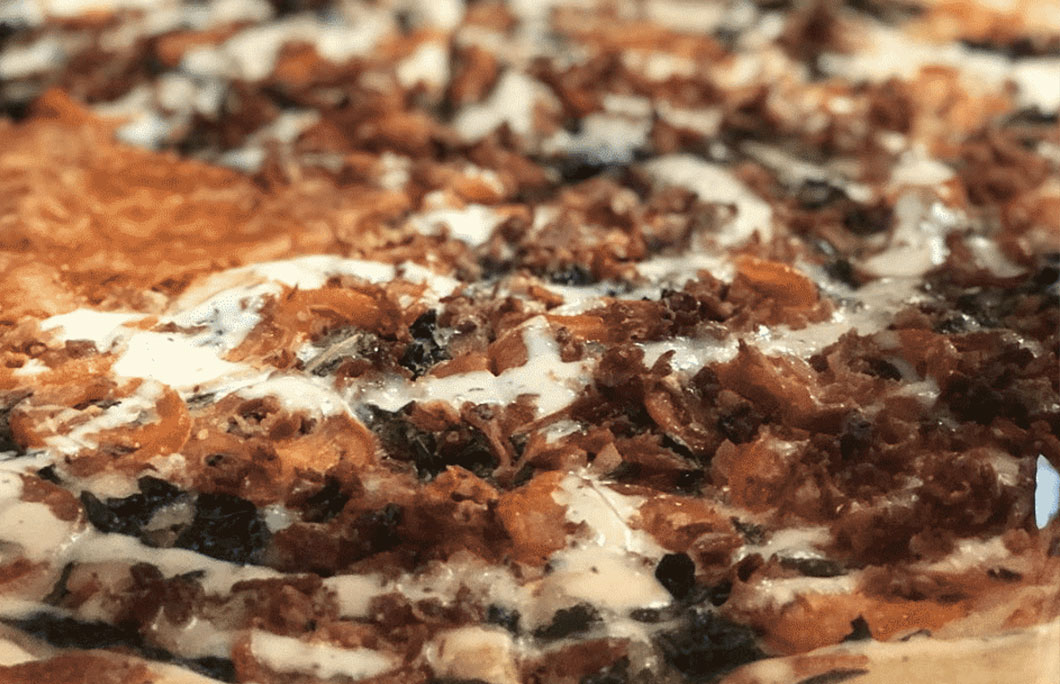 9th. Angelo's Pizza – Multiple
This third-generation family pizzeria has four locations in New Jersey, so you won't be too far away from the incredible pies. It's proper old school cooking – focusing on quality ingredients and traditional technique.
Speciality pies include the Quattro Formaggio with white sauce, mozzarella, ricotta, provolone and Monterey Jack cheddar, or a great Buffalo chicken pizza with Angelo's Sweet Hot Sauce.
---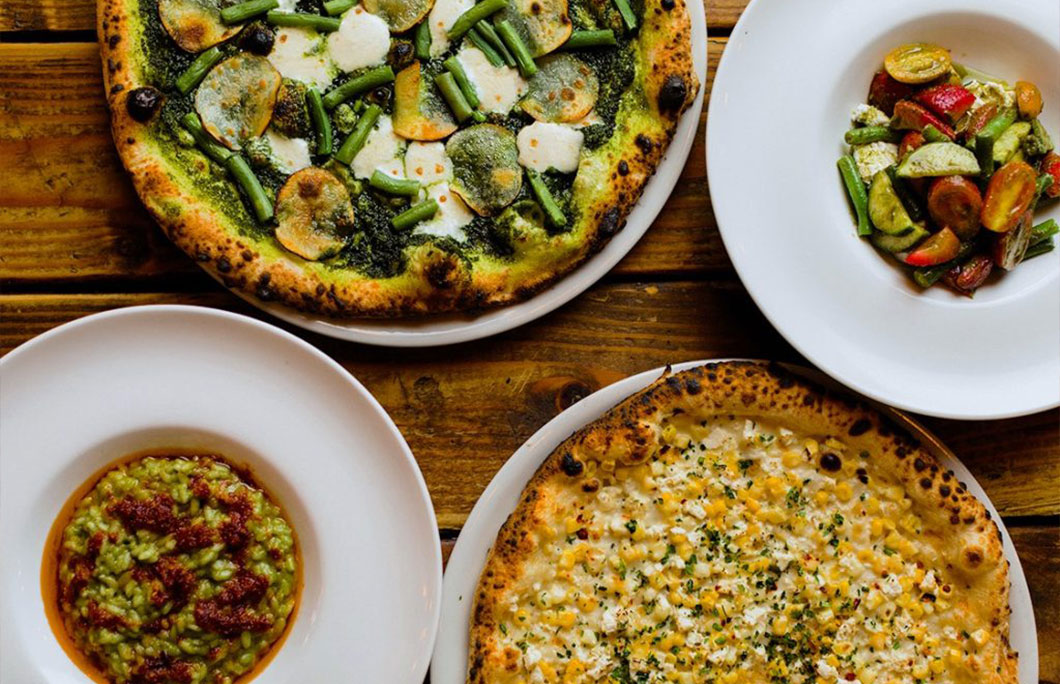 8th. Porta – Jersey City
Want some authentic Neapolitan pizza? This three-story restaurant includes one of the few rooftop spaces in the city and has delicious pizzas churning out of its wood-fired oven all day long.
The Carbonara pie is particularly good, as is the DJ Jazzy Jeff: smoked Pecorino Romano, Jersey corn and ricotta salata.
---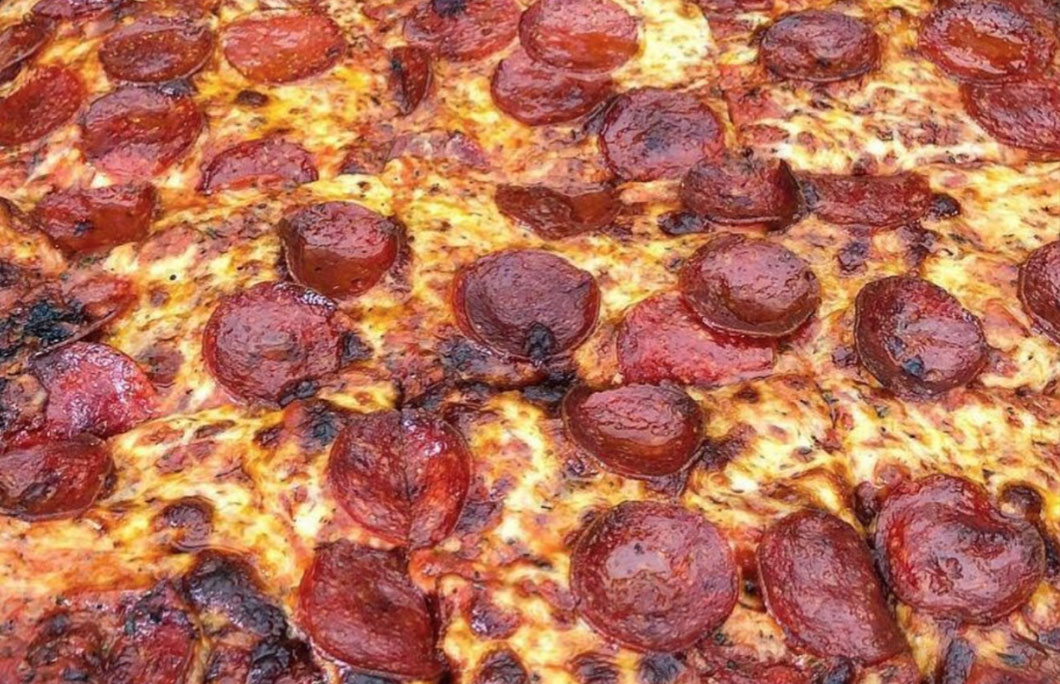 7th. Santillo's Brick Oven Pizza – Elizabeth
Santillo's Brick Oven Pizza are experts at what you would expect from the name; square, thick pizzas that bake to perfection in a 100-year-old brick oven. They're wonderfully traditional when it comes to the pizza, from the homemade dough to the coals in the oven itself.
You can choose exactly how 'baked' you want the pizza to be – we love a medium 8 minute golden crust.
---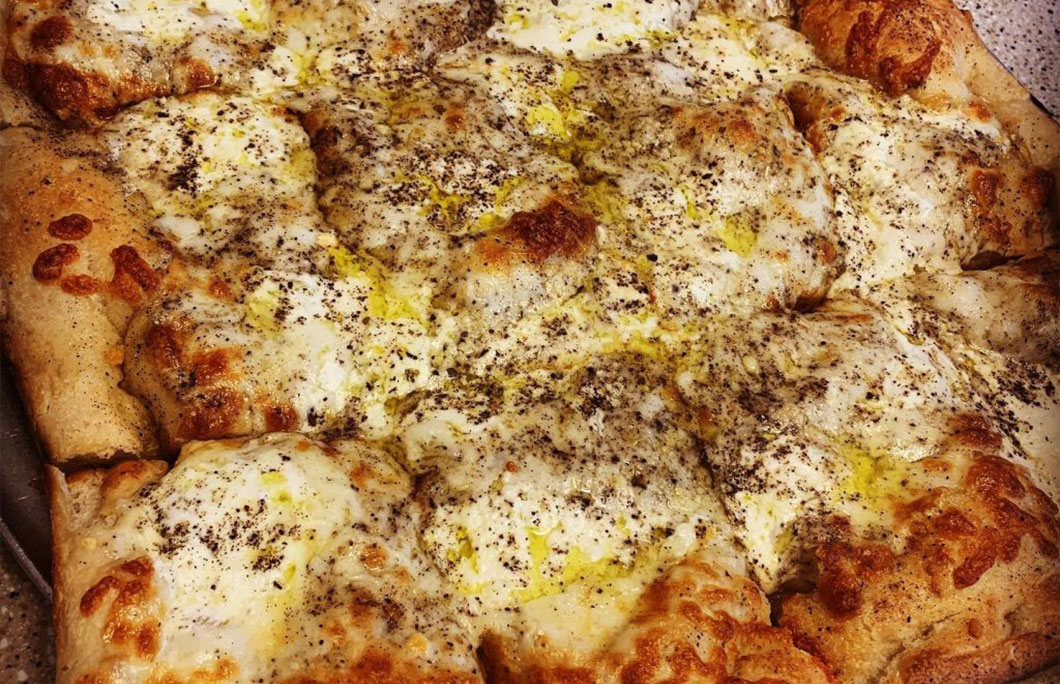 6th. Brooklyn Square Pizza – Jackson
Brooklyn Square Pizza's secret is the combination of seriously good dough, a rich tomato sauce and some seriously great cheese.
With pizza this good you really don't need to overcomplicate the toppings. Keep it simple and enjoy every single bite. But hey, if you do want something different, try the Popeye: a thin layer of ricotta with sautéed spinach and fresh mozzarella on a round sesame seed crust pie.
---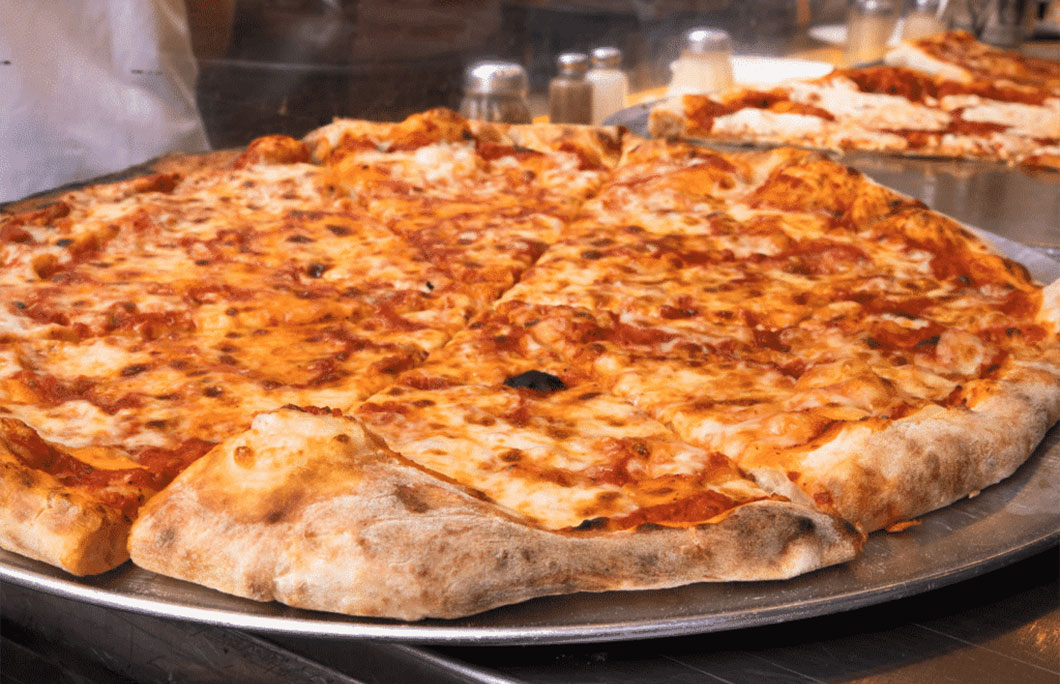 5th. Delenio – Jersey City
Delenio is a classic Jersey City pizza joint that does traditional Sicilian-style pies that are oozing in cheese. The sort of pizza you'll never tire of eating – it's too good.
Not sure what you're in the mood for? Try one of their specialties including Grandma Pizza , Vegetable Pizza, Margherita Pizza, Chicken Parm Pizza, and more.
---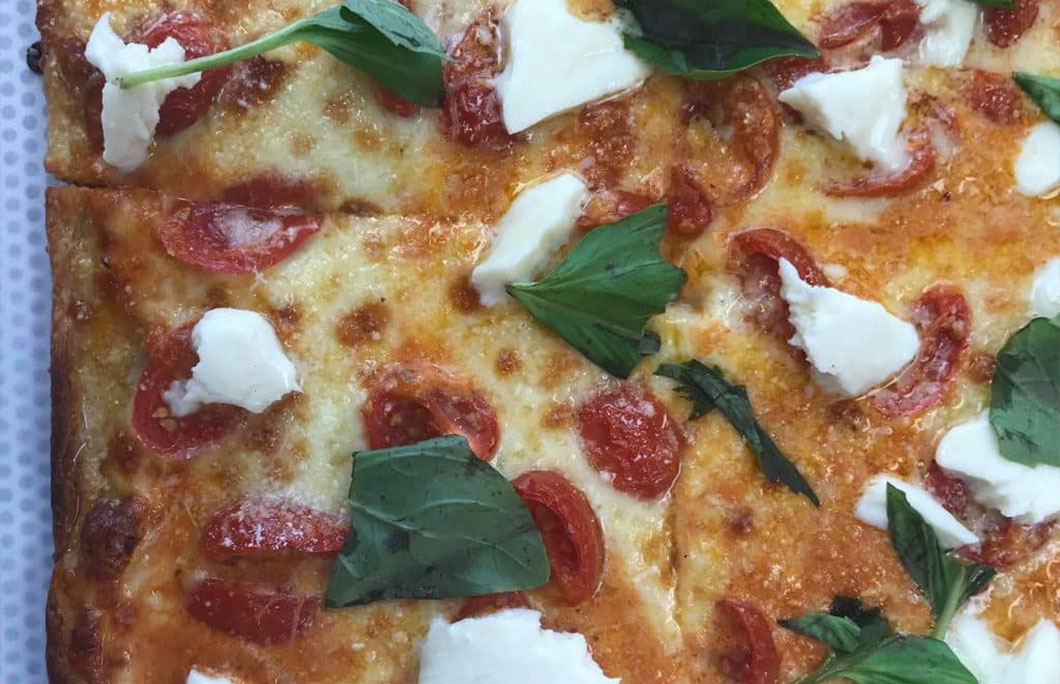 4th. Tony D's Pizza – Caldwell
Tony D's Pizza does Italian style, thin-crust pies that are consistently perfect. It's a no-fuss, reliable pizza place that will satisfy you again and again with their tasty crispy pies. Toppings are hearty, the cheese is oozing, and the vibes are good.
The must-order pie is easily their 'Drunken Grandma': fresh mozzarella, grape tomatoes, basil, grated parmigiano and homemade vodka sauce.
---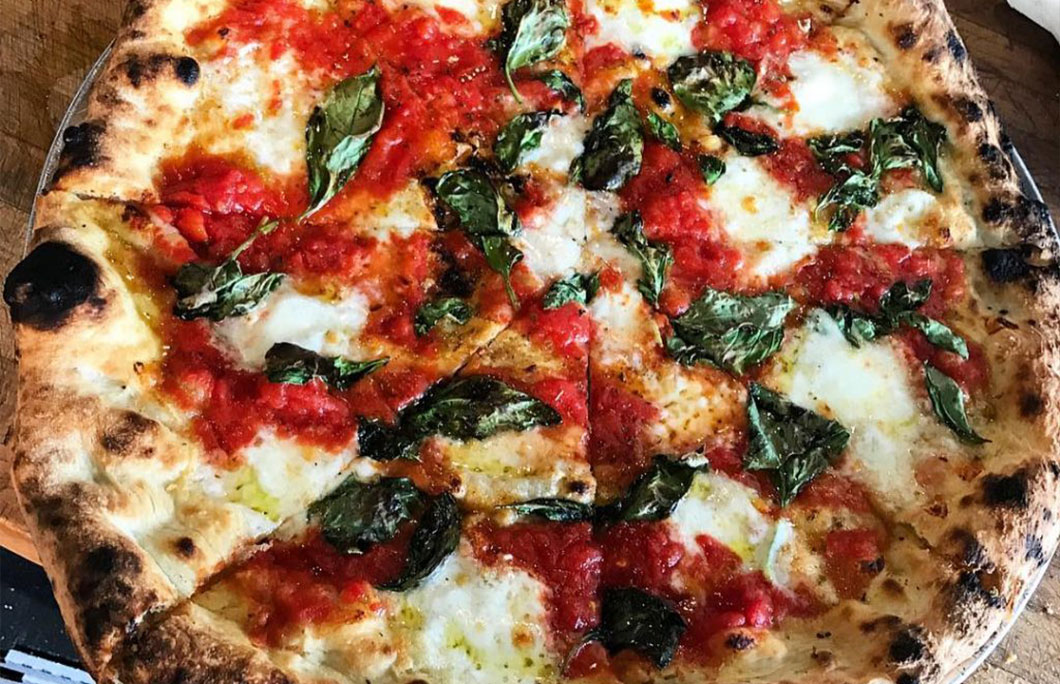 3rd. Bricco Coal Fired Pizza – Westmont
Coal fired pizza produces the most wonderful char on the crusts, and with all pies at Brico baked in their custom 1,000 degree coal fired oven, you can expect pure perfection. It's easily one of the top places for pizza in New Jersey!
They use ingredients from the local farmer's market alongside Italian San Marzano tomatoes for toppings that are out of this world.
---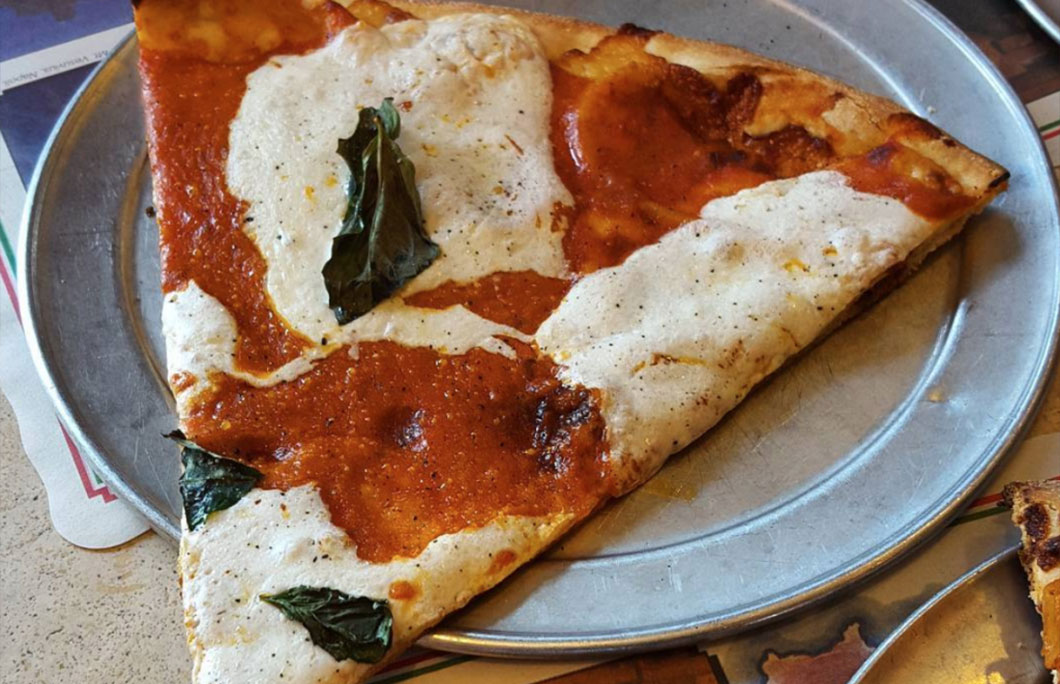 2nd. Brooklyn Boys – Edison
Brooklyn Boys is a low-key deli for pizza and subs that will make your mouth water as soon as you think about taking that first bite. All their pies are Brooklyn-style, with amazing tomato sauce, and there's also some creative specials. Think: chicken Caeser or a cheese steak pizza with mushrooms and pepper.
A true classic that will stand the test of time.
---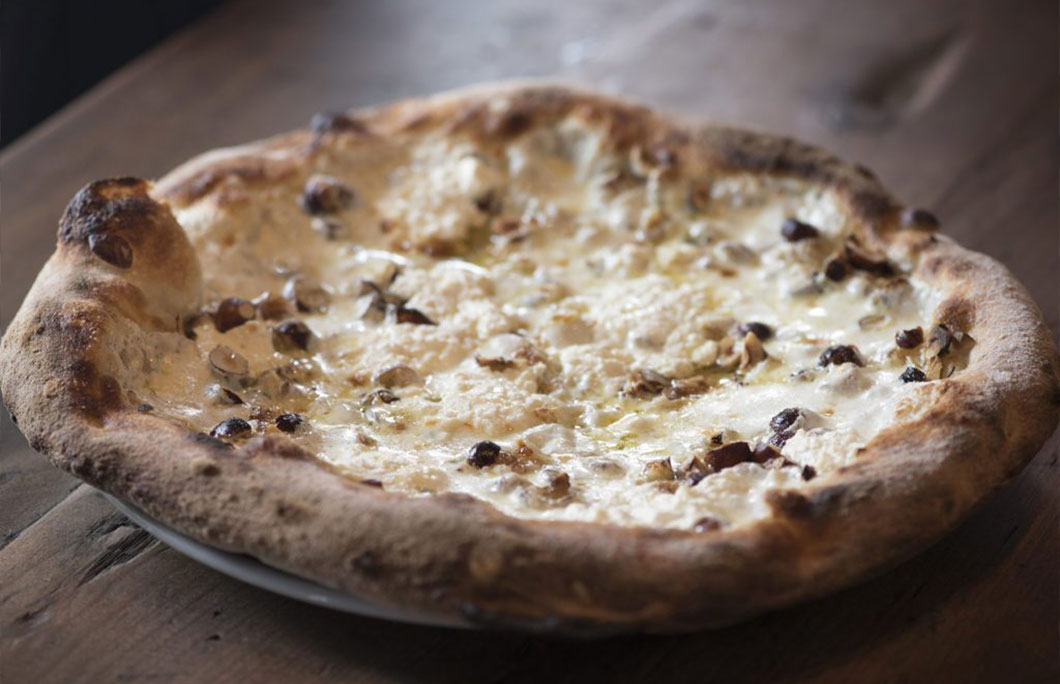 1st. Razza – Jersey City
Razza is SO goddamn good that even loyal pizza fans from New York city will pop over on the Path train just to get one of these pies.
They use only local ingredients, including housemade cheeses and specially-bred hazelnuts. Crusts are old-school Italian, AKA perfectly charred, chewy and made with passion.
---