The 25 Best Places For Pizza In Indiana
The Hoosier State is known for its pork tenderloin sandwiches and sugar cream pie, but there's also some fantastic pizza in Indiana. From Neapolitan woodfired pies to classic America pizza with thick, crunchy crusts and a smothering of cheese, you're spoilt for choice here.
Add these essential Indiana pizza joints to your must-eat list for the year…
Best Pizza In Indiana, How do these rankings work?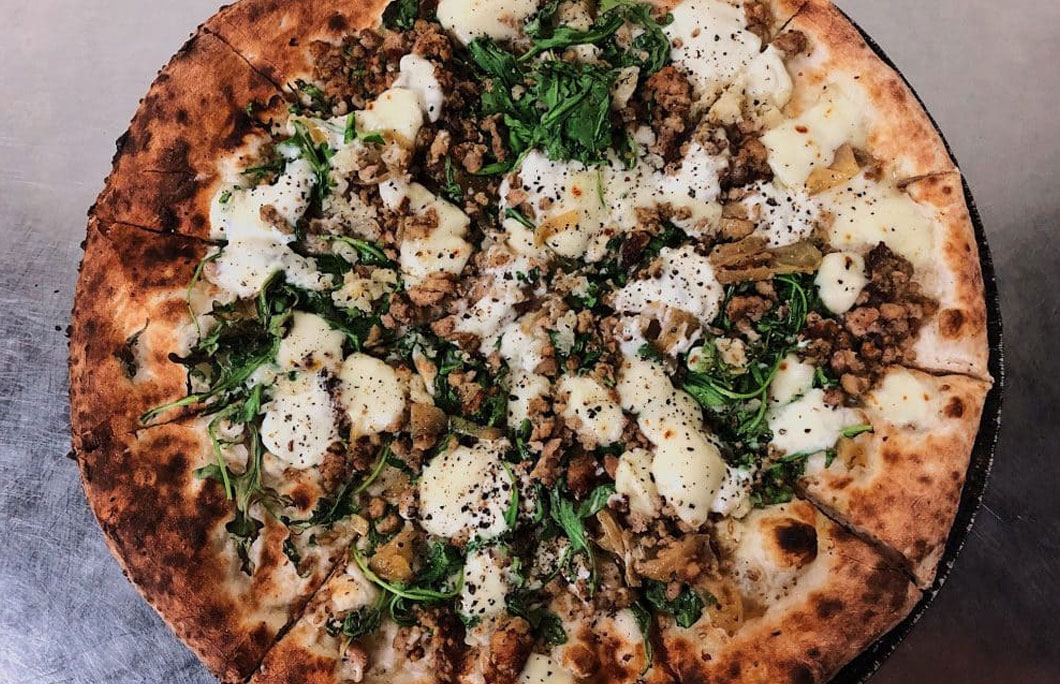 1. Pizzology – Indianapolis
This modern Italian restaurant in Indy has a farm-to-table approach with its food menu, which lends itself well to the woodfired gourmet pizza. With thin crusts and a rich crushed San Marzano tomato sauce or creamy white base, these are some of the best pies in state. Pizzas come topped with hand stretched mozzarella and fresh local basil, as well as house-made charcuterie.
---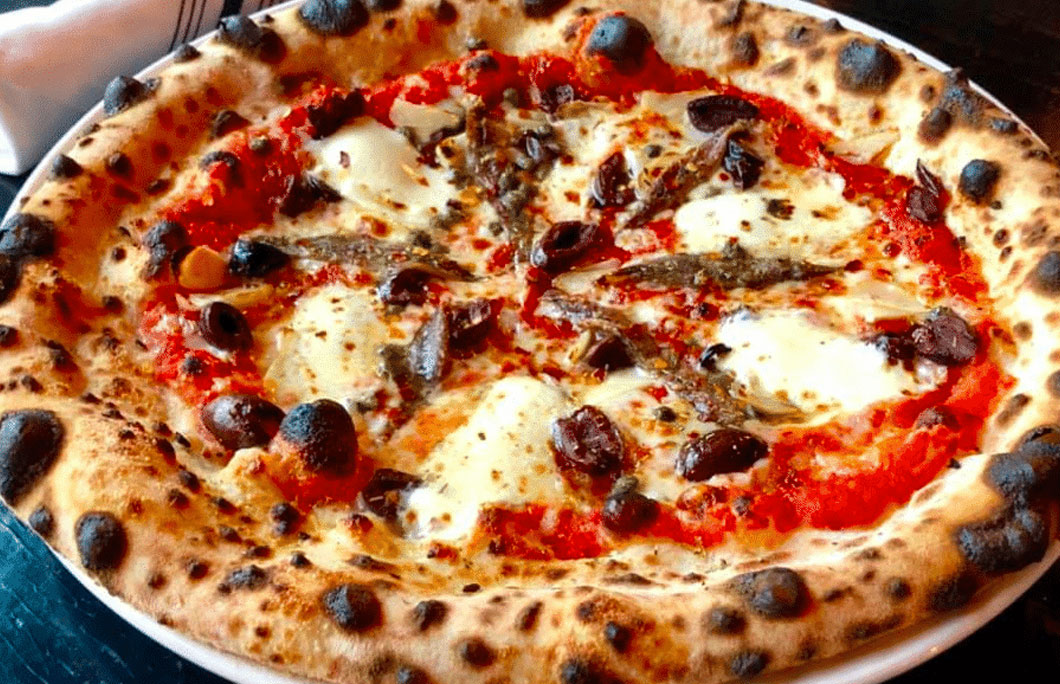 2. Diavola – Indianapolis
For authentic Neapolitan pizza in Indianapolis, make Diavola your first port of call. The perfectly charred and bubbling crusts and dough made with Caputo flour is the perfect base for rustic Italian toppings. Droolworthy pizza toppings include truffle oil, creamy burratta, Nonna's meatballs or gorgonzola cheese. Yum.
---
3. Venturi – Goshen
Venturi is a certified Neapolitan pizzeria and Italian-style restaurant that has all sorts of great dishes on the menu, but make a beeline for the pizza. Fired up in just under two minutes – just like it's done in Naples – the pizza here is the real deal. Choose from red pies with fior di latte and spicy salami or a white base with toppings such as mascarpone cheese and prosciutto.
---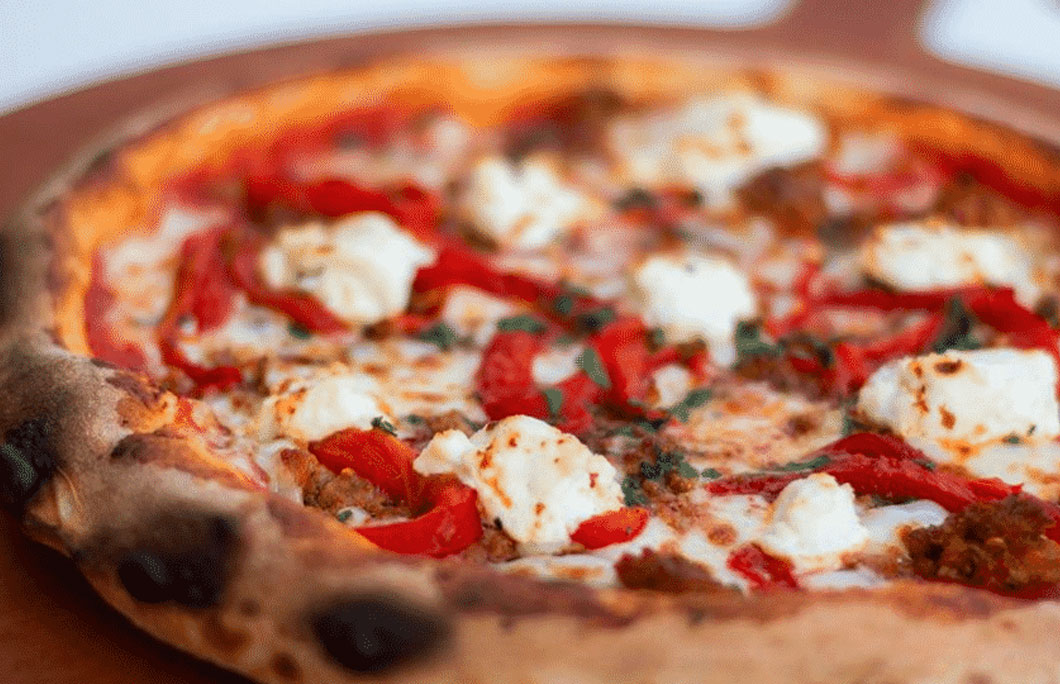 4. 800 Degrees Wood Fired Pizza – Fort Wayne
The smell of freshly baked dough fills the air at this Fort Wayne pizzeria that's a local favourite for authentic Italian pizza. They put a huge amount of pride into every single element of the pizza; the dough is handmade daily, sausage is made from scratch and the pies are hand stretched fresh to order. What more could you need?
---
5. Jockamo Upper Crust Pizza – Indianapolis
This is the place to come for classic-yet-gourmet pies that are piled high with toppings.
Irresistible topping combos include The Gp with Thai peanut sauce, Italian beef, fresh jalapeño, diced pickle, cheddar and bacon. Or, try the Roasted Potato pizza with skin-on roasted potatoes, roma tomato, green onion, cheddar and bacon, served with a side of sour cream.
---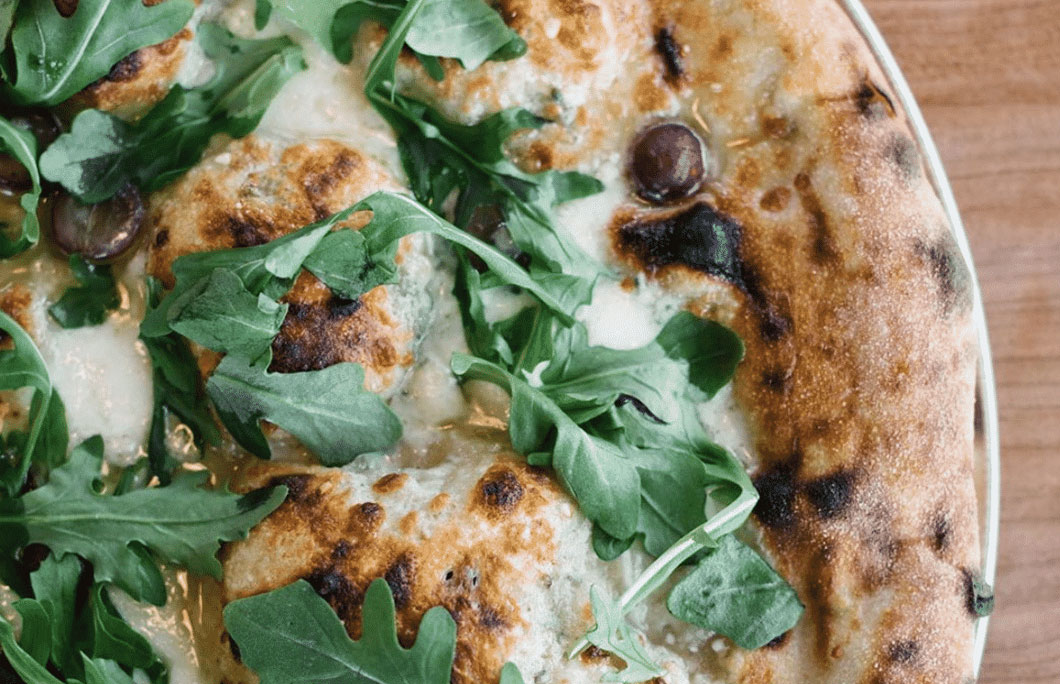 6. King Dough Pizza-Indianapolis
King Dough is a place where the act of making pizza is a true craft. Their unique, special, house-made creations are as real as it gets.
They offer a selection of wood-fired pizzas ranging from vegetarian, vegan, and gluten-free pies, to classic favorites. They are big enough to split with a friend, or to take home leftovers all to yourself.
---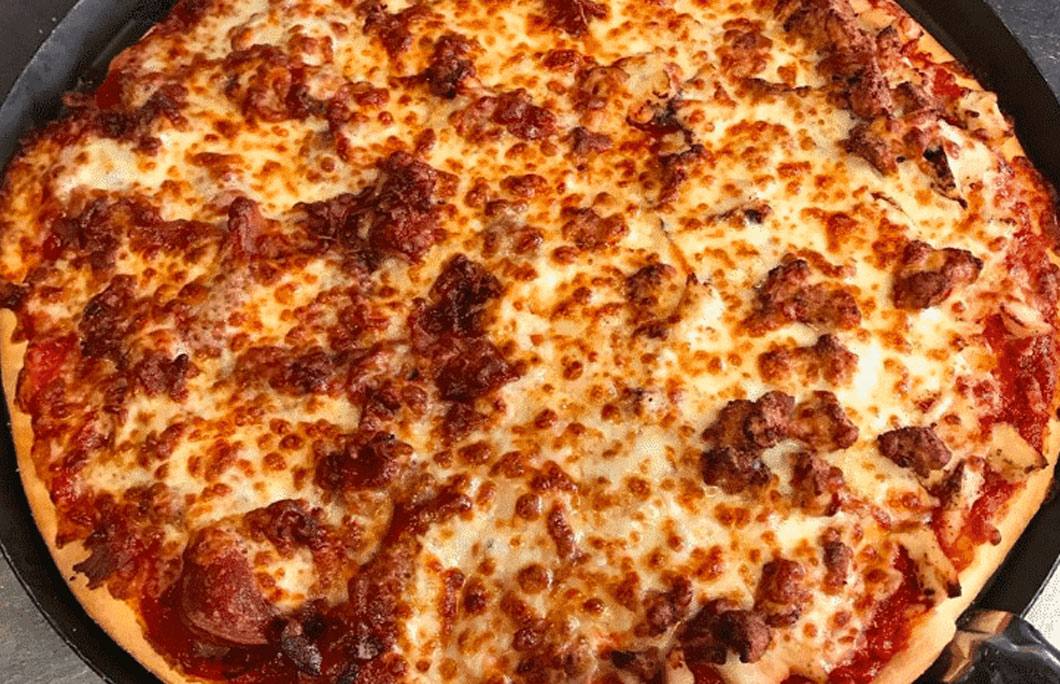 7. Miller Pizza Co. – Gary
This longstanding Gary pizza joint serves up thin-crust, deep-dish and stuffed pizza, but it's the authentic Chicago deep-dish that is the real star. It's always hopping with locals stuffing themselves on truly tasty pies.
All the pizzas are made with hand-made dough, fresh mozzarella and their very own pizza sauce that uses the best herbs & spices from Chicago.
---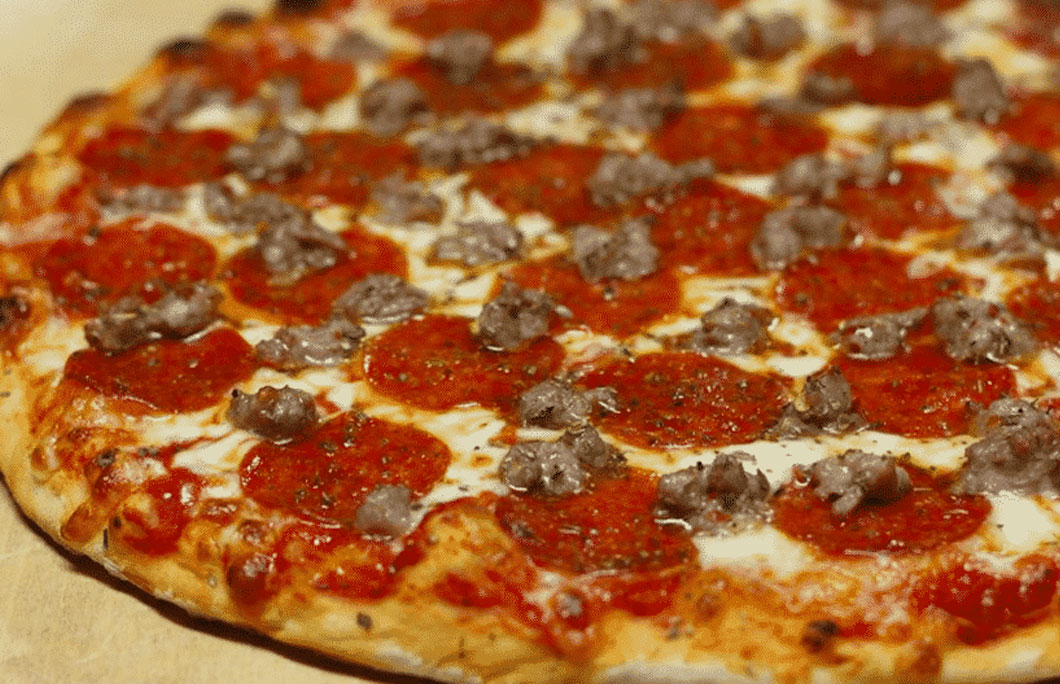 8. Rocco's Restaurant – South Bend
Rocco's is a South Bend icon at this stage, serving the community delicious Italian pies since 1951. It's a popular spot for post-football game feeds, but really this place is busy all the time. The classically Italian cooking style and family recipes makes Rocco's stand out when it comes to some of the best pizza in Indianapolis.
---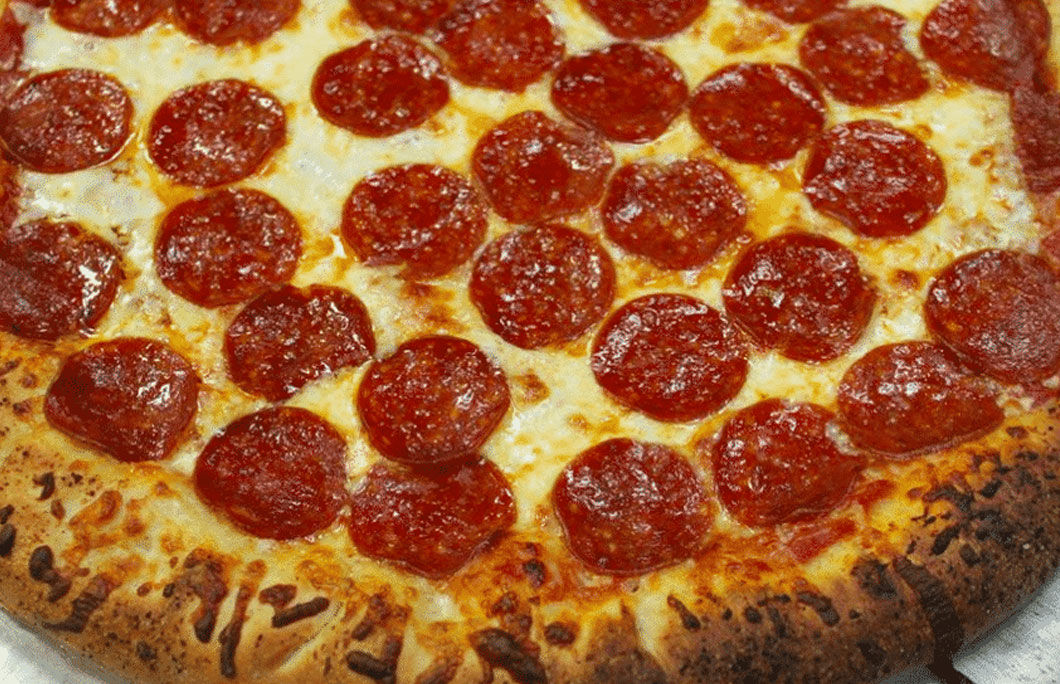 9. 816 Pint & Slice – Fort Wayne
This creative pizza joint in downtown Fort Wayne slings out NY-style pies by the slice and whole, so you can come here for a proper pizza feed. With friendly staff and an open kitchen, there's a lively buzz here that makes it a popular hangout. The real reason it's so popular though, is those pies. Crunchy crusts and oozing cheese = perfection.
---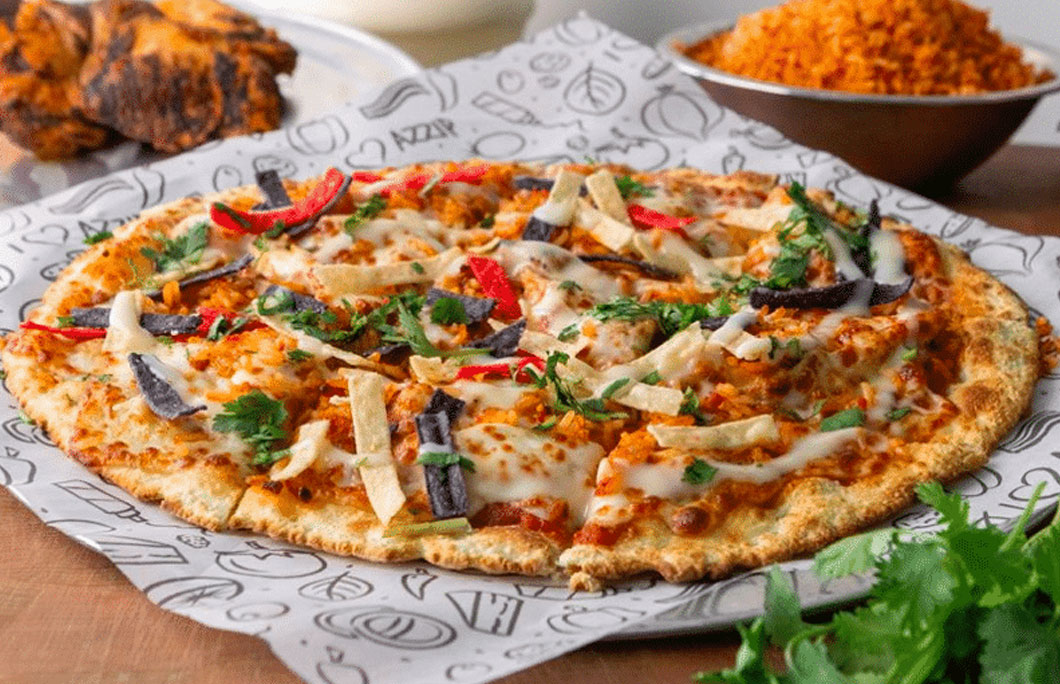 10. Azzip Pizza – Evansville
Azzip (pronounced "Ay – Zip") is a local Indy pizza chain where you can watch your pizza getting made in front of your eyes. Thin crusts and unique toppings are just some of the highlights here.
Be sure to check out their creative pizza special each month. This month's is topped with garlic butter, white cheddar mac and cheese, Nueske's bacon, mozzarella, panko breadcrumbs and Sriracha.
---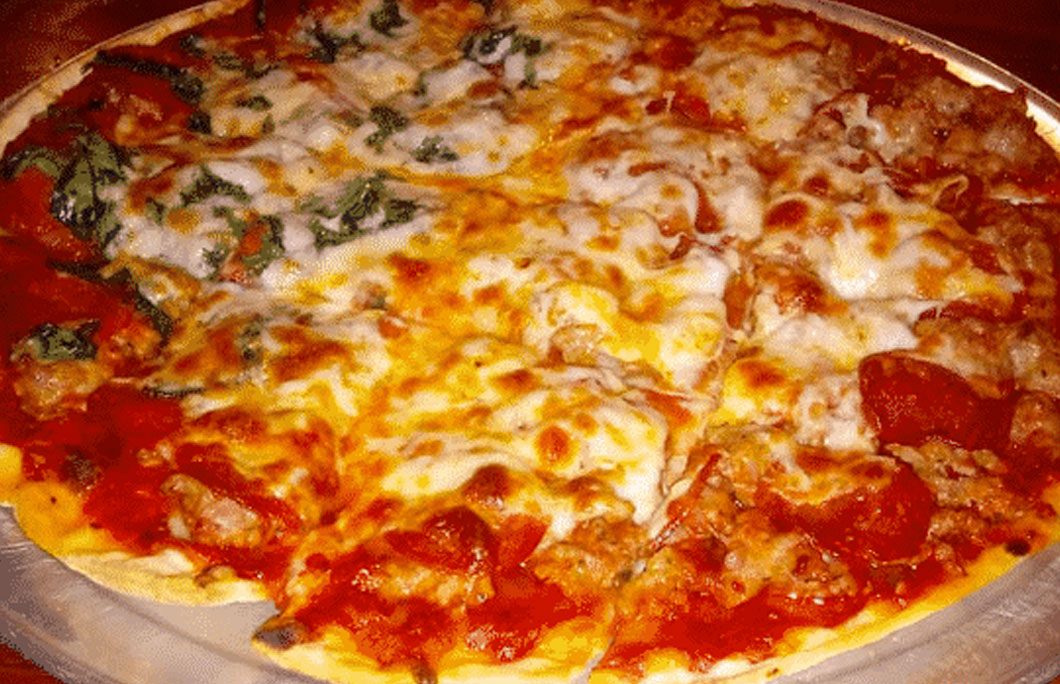 11. House of Pizza – Hammond
This family-owned pizzeria has been serving some of Northwest Indiana's favourite pizza since 1954, and is still a go-to spot. It's nothing fancy, just delicious pizza with a tangy tomato sauce and a generous sprinkling of cheese. Golden crispy crusts are always nice and crunchy and the service is fantastic.
---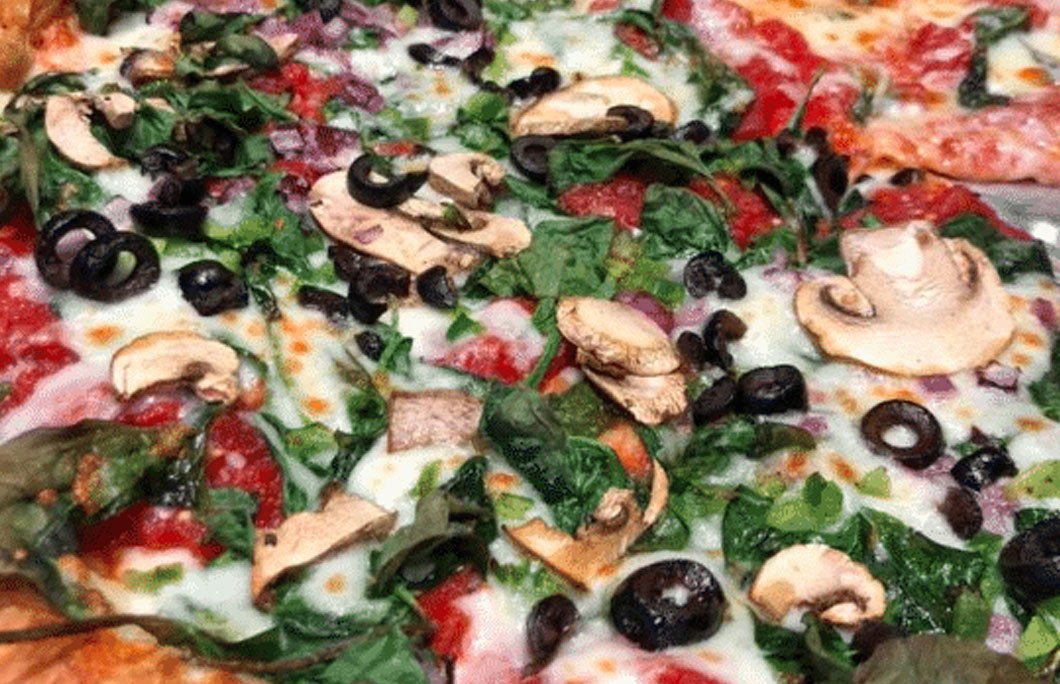 12. Brozinni – Indianapolis
For a taste of New York pizza, Brozinni does the Big Apple proud with its menu of NY pies (and it signature buttery garlic dough knuckles!). Pies here feature the signature thick New York crust, with toppings such as pepperoni, sliced Italian hot sausage and ricotta cheese the perfect addition to any of the pizzas.
---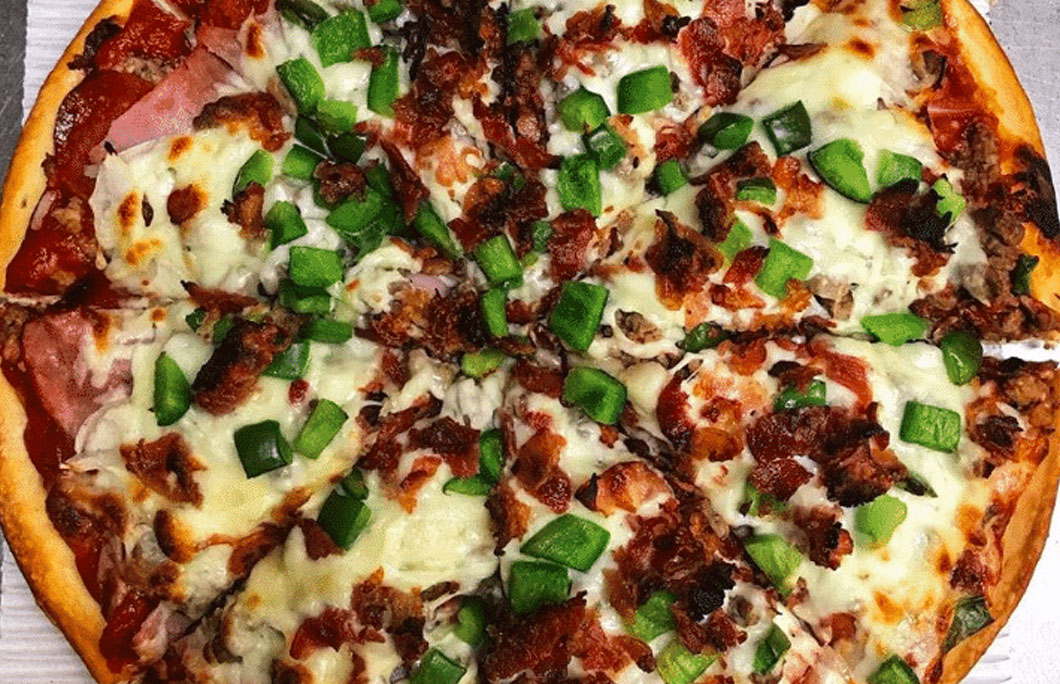 13. Lexy's Pizza – Fort Wayne
Lexy's is somewhat of a legend in Fort Wayne when it comes to talking about where you'll find the best pizza in the area. It's been owned by the same family for more than 60 years and you can still sense that honest, homey vibe with each visit. They do thin crust pies that come with fresh mozzarella or cheddar cheese, as well as a hefty deep-dish pan pizza.
---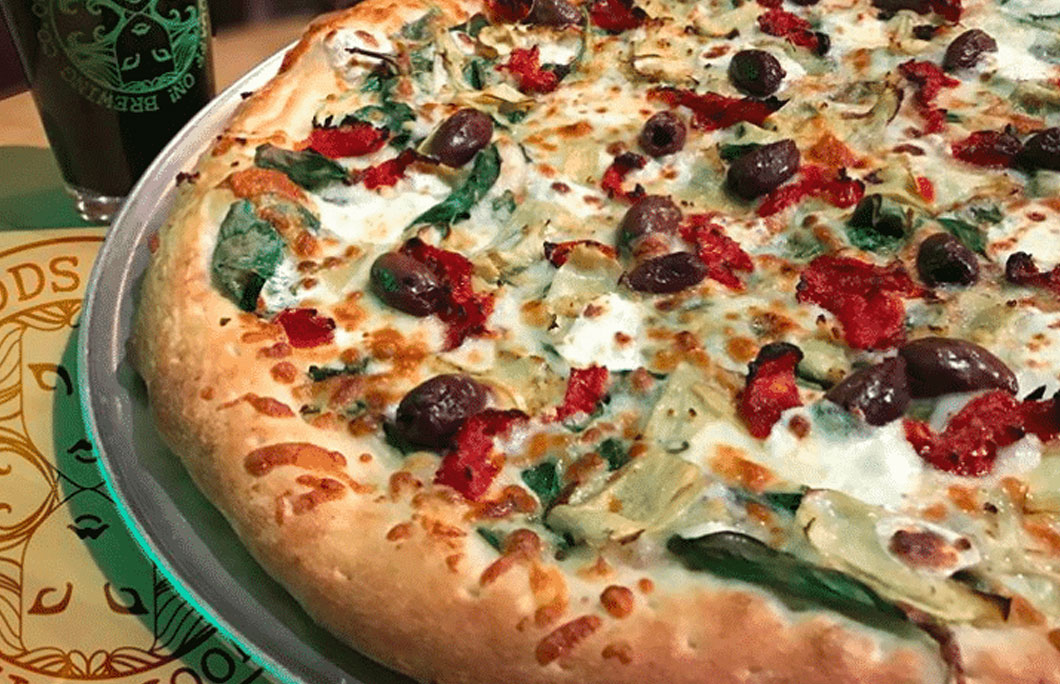 14. Big Woods Pizza Co. – Nashville
This pizza outpost of popular Indy brewing company Quaff ON! Brewing Company is a cute, rustic-style restaurant in downtown Nashville. With indoor and outdoor seating and a tasting room to sample some house brews, Big Woods has it all. Order their legendary pulled pork nachos to start and then dig into pies topped with roast garlic, smokey pork and Asiago cheese.
---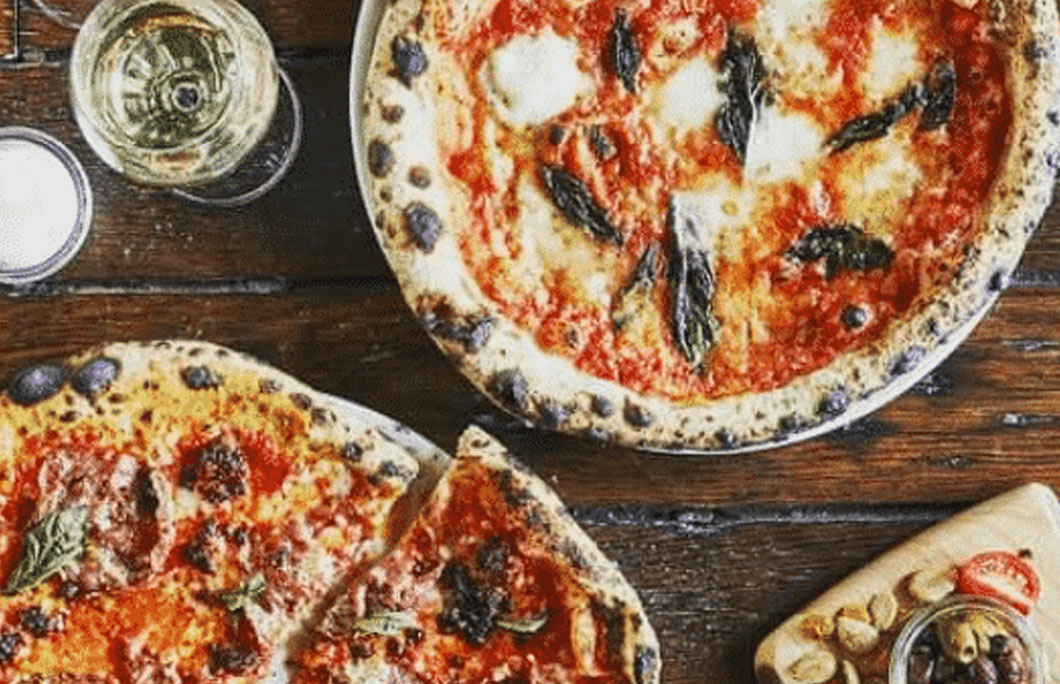 15. Bridges Craft Pizza – Greencastle
Bridges Craft Pizza is a cosy and intimate wine bar in Greencastle that boasts an authentic wood burning pizza oven from Italy. With a talented chef at its helm and top quality ingredients, it should come as no surprise that the pizzas here are outstanding. Grab a table on the rooftop in warm weather and enjoy nicely charred pies with Ndjua, bacon jam and artisan cheese toppings.
---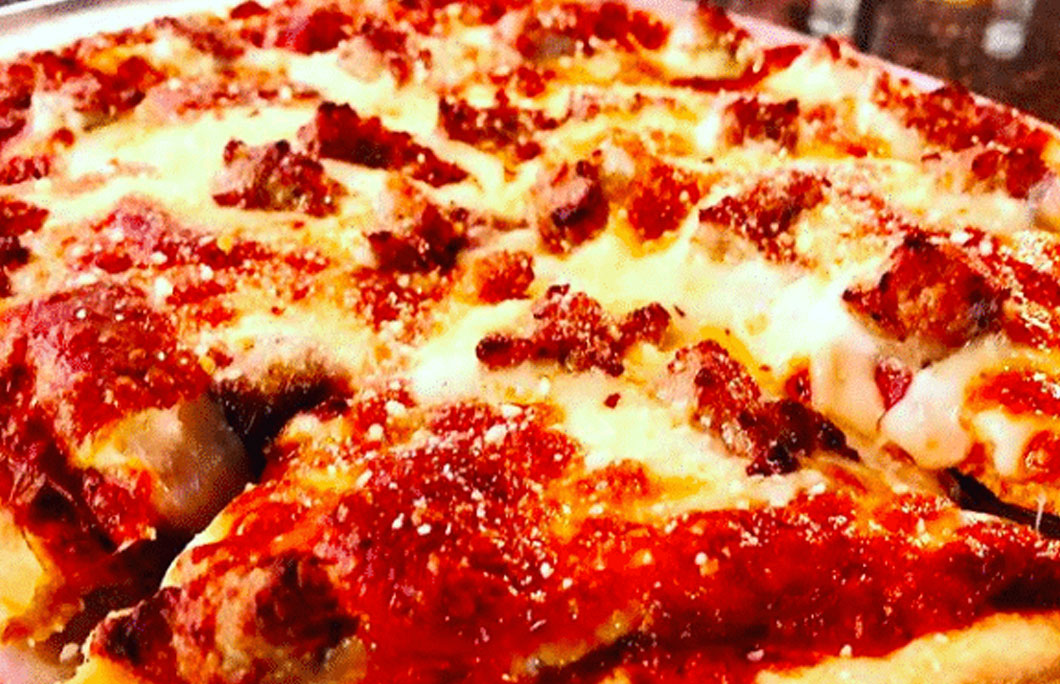 Image: @peppcrawlindiana/Instagram
16. Ale Emporium – Indianapolis
Not only does this thriving sports bar have large screen TVs, award-winning chicken wings and a great beer selection, it's also well known for its pizza. Make up your own pie with a list of classic and artisan toppings, choosing between thin, regular or deep pan base. The deep pan is a dream: fresh, homemade dough placed in a lightly oiled pan, layered with your choice of the homemade sauces and a blend of cheese.
---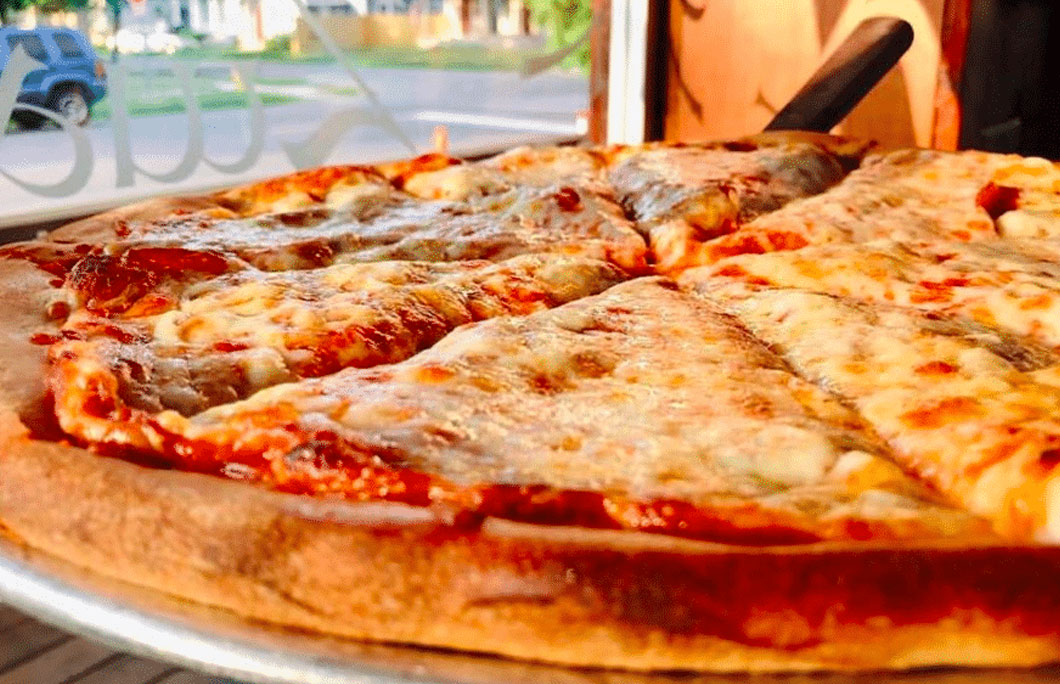 17. ZwanzigZ Pizza – Columbus
What started off as a tiny one-room pizza shop in 2002 has now grown into vibrant (and spacious) brewery and pizzeria. ZwanzigZ's has a droolworthy menu of over 10 specialty pizzas, a create-your-own-pizza option, and toasty hoagies. And of course, they serve their own rotating craft beers. Go for the classic cheese pie with mozzarella, provolone, white cheddar, romano and parmesan cheese.
---
18. Pearl Street – Indianapolis
Locals rave about the microbrewery beers on tap and gourmet pizza at this cosy downtown Indy eatery. Pearl Street focuses on sustainable and fresh ingredients, with a menu that will have you licking your lips in anticipation. Their calzone is a popular eat, as are other specialty pies. Pro tip: try the pizza with pears, fresh arugula, gorgonzola and mozzarella drizzled with balsamic glaze.
---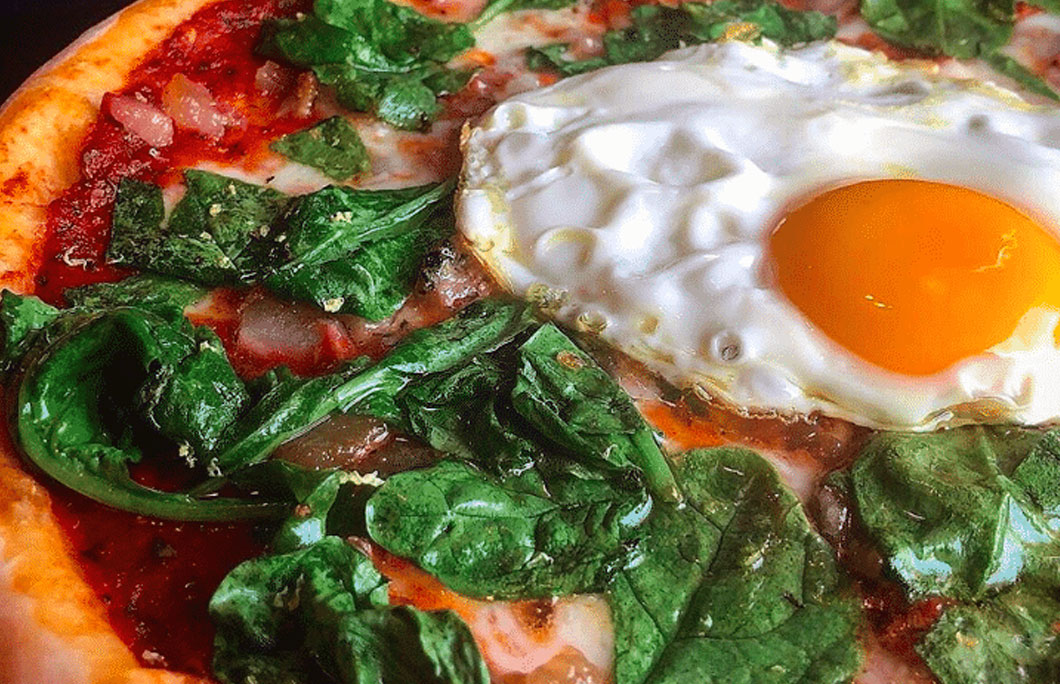 19. Uncle Menny's Original Greek's Pizzeria – Valparaiso
Uncle Menny's has been around for decades, and has a loyal local fanbase who've been coming here for pizza since they can remember. What makes this longtime pizza joint so great? Well, it's a few things. As well as a warm, family-friendly atmosphere, the pizzas are the perfect mix of freshly baked dough, melted cheese and both veggie and meat topping choices.
---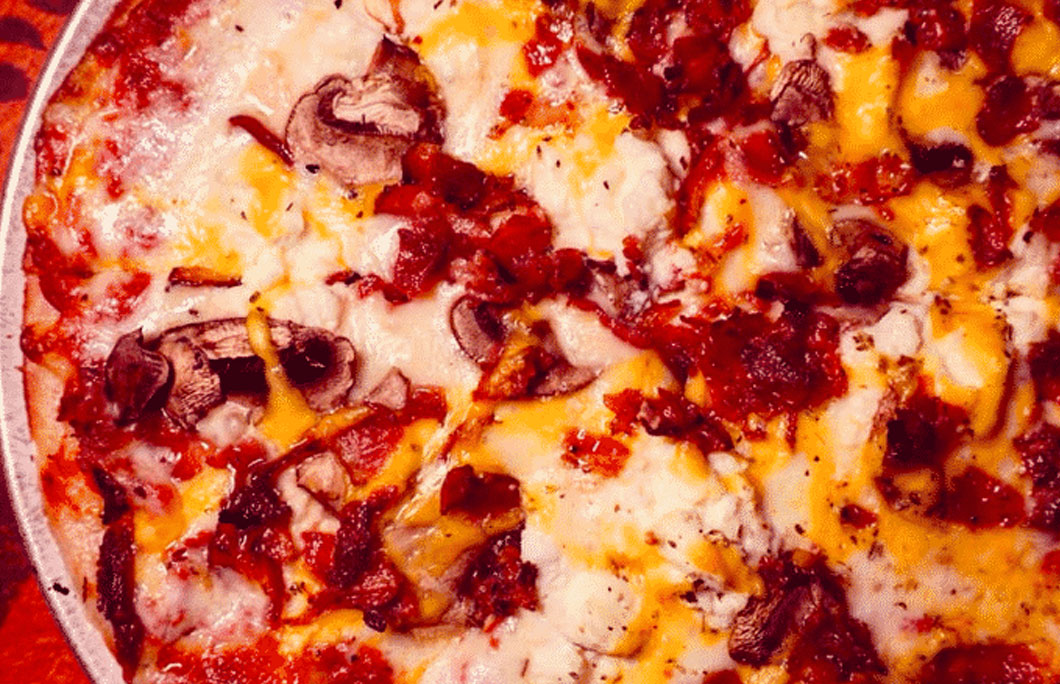 20. Bazbeaux – Indianapolis
As you can see from our list, Indianapolis has no shortage of fantastic pizza places. Bazbeaux is a true Indy staple for piping hot pies fresh out of the oven that always satisfy any pizza cravings. There's 25 signature creations you can choose from here, or else go wild and make up your own. All pies have a tasty blend of provolone and mozzarella cheeses and homemade tomato sauce.
---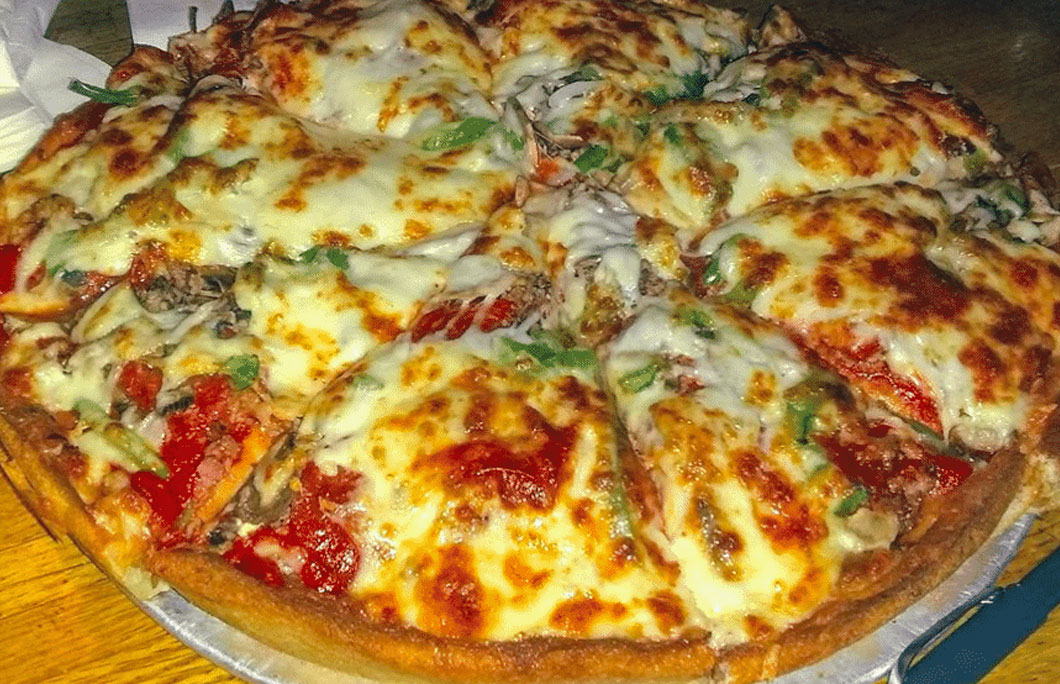 21. Oley's Pizza – Fort Wayne
Oley's Pizza is a proper old school pizza joint that's locally famous for its thick double crust pies that are piled high with ooey, gooey cheese and all sorts of toppings. It's a real family affair here, and you will be made to feel right at home as you chow down on a pie in one of the roomy booths. Bring an appetite though, as the portions are big!
---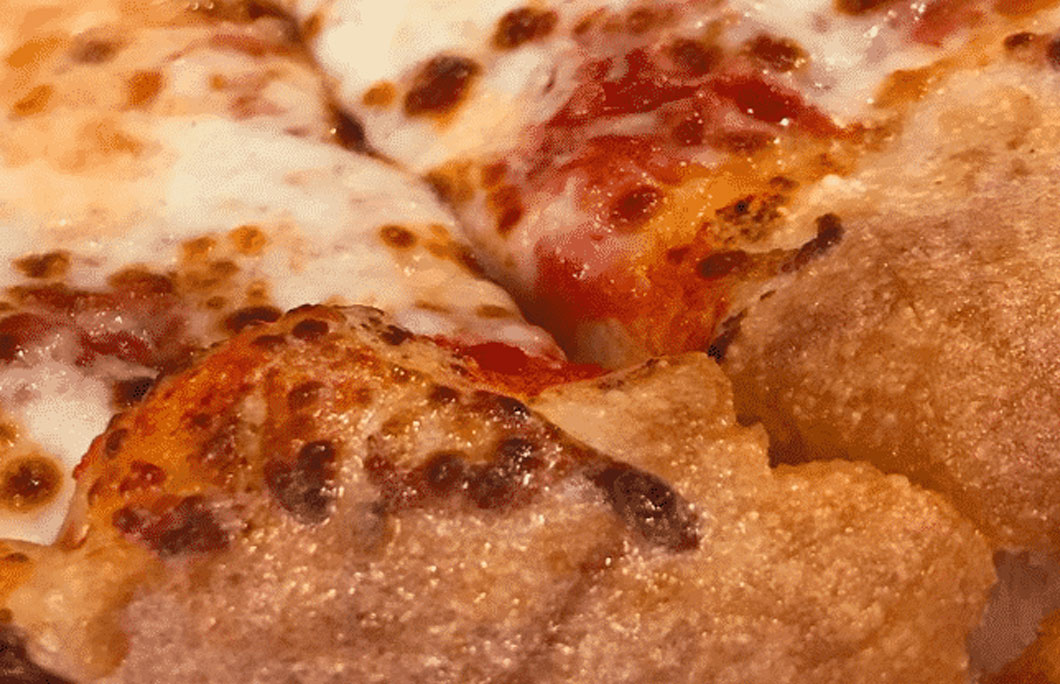 22. Greek's Pizzeria – Multiple
Greek's Pizzeria has grown into 20 locations across the state. Yet, each one retains a high level of consistency and quality with each pie. You can order a whole specialty pie for a big feed, or simply indulge in a classic cheese slice – the perfect snack! The food here isn't anything too fancy, just yummy comfort food done well. Sometimes, that's the only thing you need.
---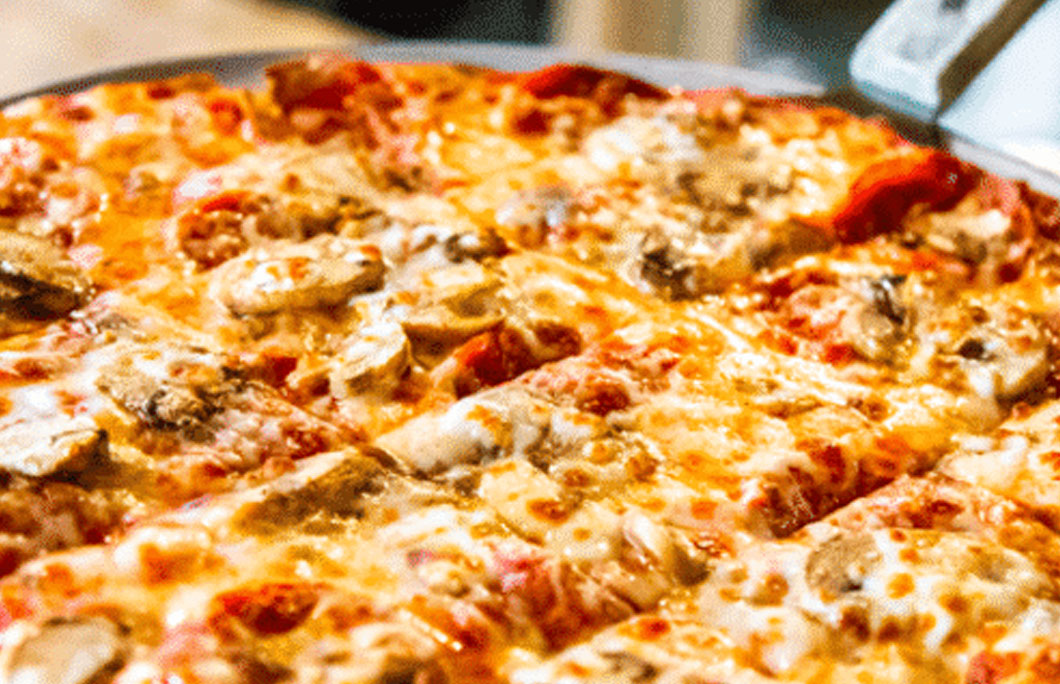 23. Mother Bear's Pizza – Bloomington
Make your way to the campus of Indiana University for this award-winning pizza joint.
For a real taste of why this place is so great, try the sesame thin crust base. It's with three kinds of flour and a dabble of field honey, that perfectly compliments the toasted sesame seeds that give this thin and crispy crust its incredible flavour.
---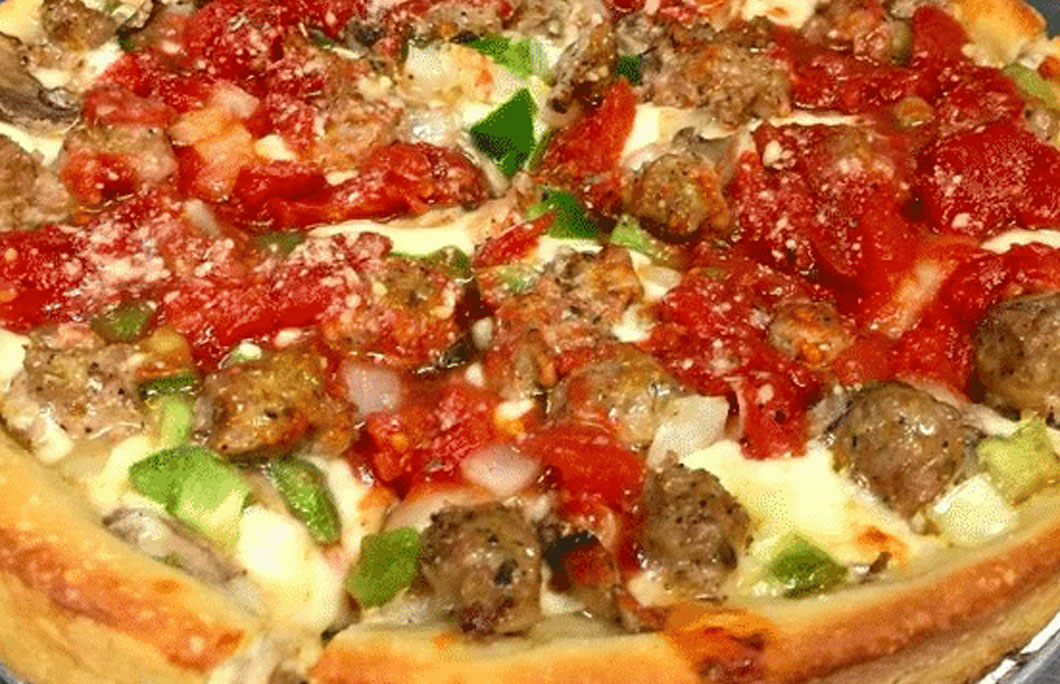 24. Roselli's – Carmel
Roselli's proudly serves its authentic Chicago-style pizza to customers all over the state of Indianapolis. Locals know that this is too good to resist, with rich tomato sauce, a deep, thick crust and layers of cheese. Their Chicago deep-dish pie is a must-order… With a golden, buttery crust and lots of flavour, it ticks every box.
---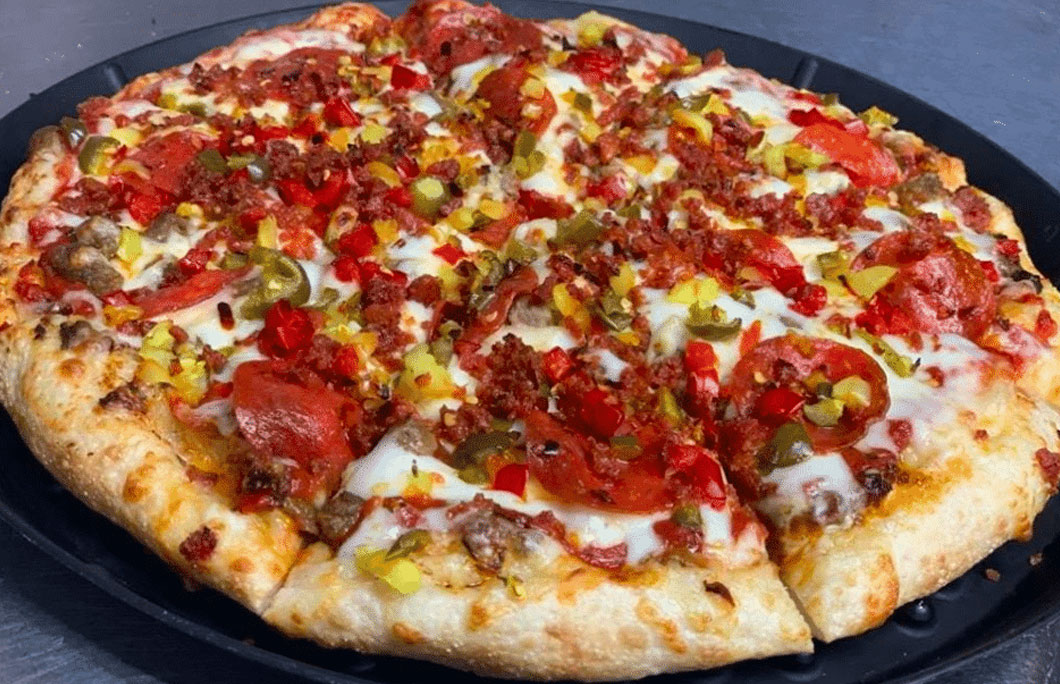 25. Rockstar Pizza – Brownsburg
One restaurant that Brownsburg locals can't get enough of is this rock 'n' roll themed pizzeria. Rockstar Pizza has a diverse pizza menu with all the classics alongside gluten-free and even keto crusts. Plus, it put Brownsburg on the map for food challenges. People from all over the U.S. come to try their competition: Two people get 45 minutes to eat a 1-topping, 30-inch pizza. Think you have what it takes?
---