The 25 Best Pizzas In Washington State
Pizza is one of those great American dishes that has a much-admired culinary history, and the offerings in Washington State are up there with the best.
From diverse menus and ample toppings to the most vibrant, mouth-watering sauces and authentic cooking methods, we assure you that looking through these Washington State pizza places is going to make you feel very, very peckish.
Best Pizza in Washington State, How do these rankings work?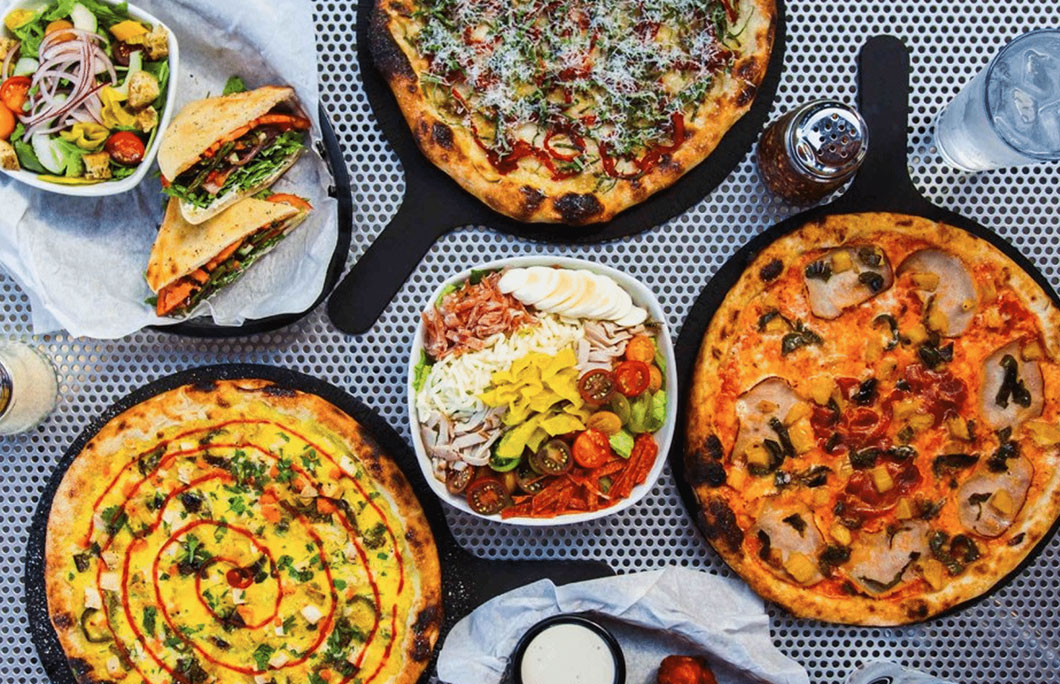 1. The Flying Goat – Spokane
The Flying Goat is a neighbourhood pub in the Audubon Park area of Spokane where the focus is very much on great comfort food and a large selection of craft beers.
The pizzas are served with large puffy crusts and imaginative toppings that are the perfect match for the delicious beers. The friendly staff will be more than happy to help you match the food with the perfect drink.
---
2. Veraci – Seattle
Wood fired, thin crust Neapolitan pizzas are what Veraci is all about. Veraci Pizza features a delicious ultra-thin artisan crust made from their secret recipe.
Pizzas cook for a blistering 90 seconds in their kiln ovens, and come out supremely bubbling and smokey. Pizza just how it should be.
---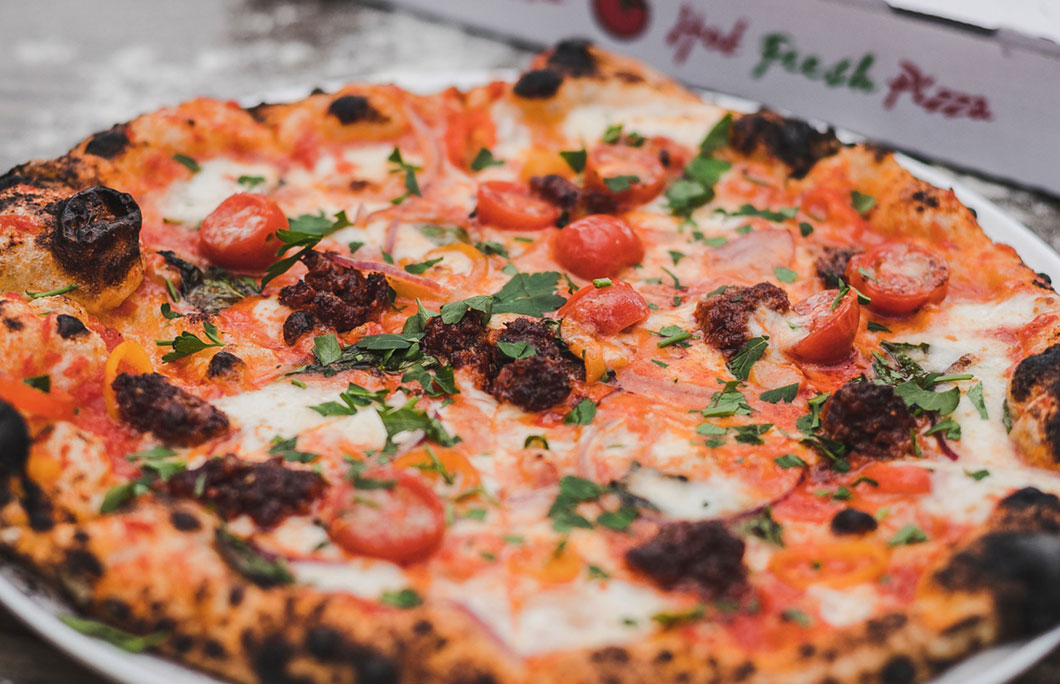 3. Spark Pizza – Redmond
Spark Pizza combines tradition with creativity when crafting their pizzas using only the freshest and finest ingredients.
That means locally-sourced ingredients when in season, and house made dough that is hand-stretched and fired to order in a piping hot wood-burning oven. Tasty, and always reliable.
---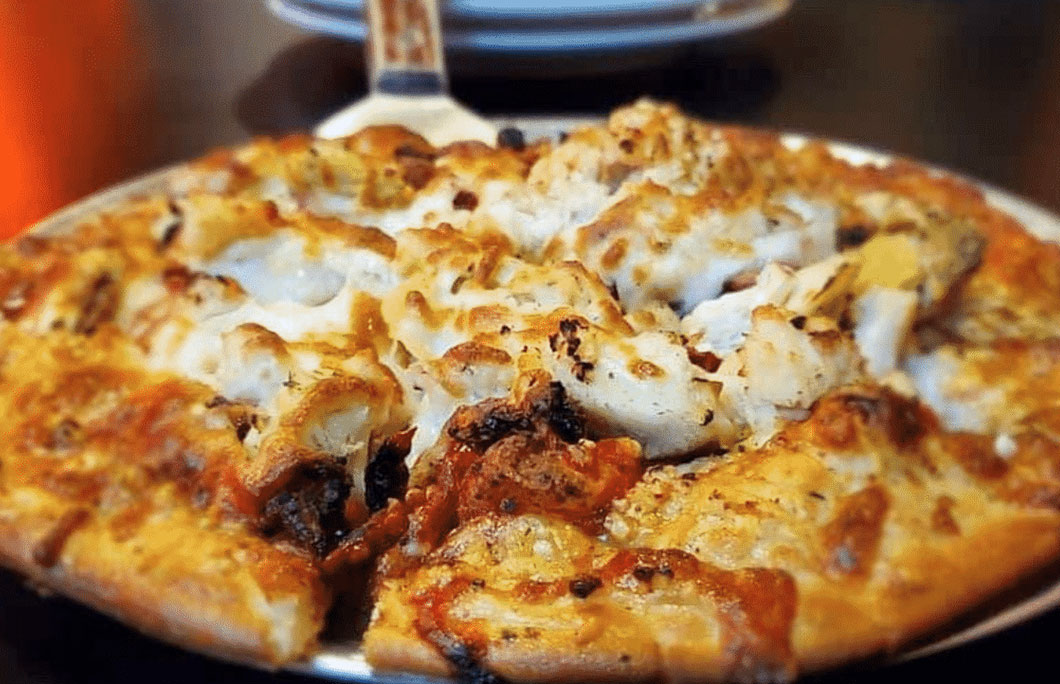 4. Puget Sound Pizza – Tacoma
A brilliant combination of pizza and karaoke with pasta, salads and sandwiches thrown in. If you can't have fun when you come here and let your hair down then you never will.
Word to the wise, though: the pies are huge, with portions so big that you'll need a serious appetite to finish them off in one sitting.
---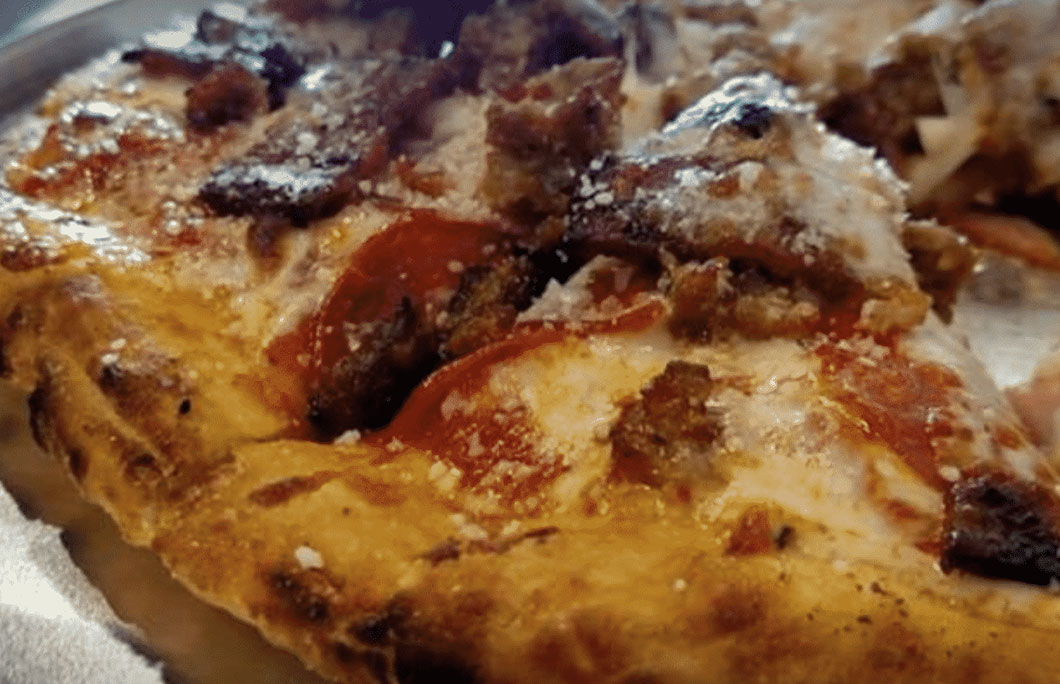 5. Pizza Addict Wood Fired Pizza – Renton
Pizza Addict is a family business where the pride and joy and centre of the restaurant is the oven that was imported from Naples, Italy.
It allows them to cook their pizzas at 900F to achieve that perfectly crispy crust and delicious fresh and lush toppings. You'll be addicted to the pizza here after your very first bite.
---
6. Pizzeria Pulcinella – Seattle
It's all about the simplistic beauty of the Margherita here, as ingredients are so good that this pizza is an instant classic. They use San Marzano Tomatoes and Double "00" Flour for their homemade dough
Dig into a classic Margherita or go for toppings such as smoked mozzarella, rapini, or juicy sausage. Lashings of fresh basil and extra virgin olive oil are the tasty cherry on top.
---
7. Backwoods Brewing Company – Carson
Founded by the Waters family in 2012, Backwoods has set the course to be a true Pacific Northwest brewery with their hearty beer and amazing food.
When you put all your focus into making great beer and pizza there are probably very few more important jobs in life. They absolutely nail everything they do here with panache and style.
---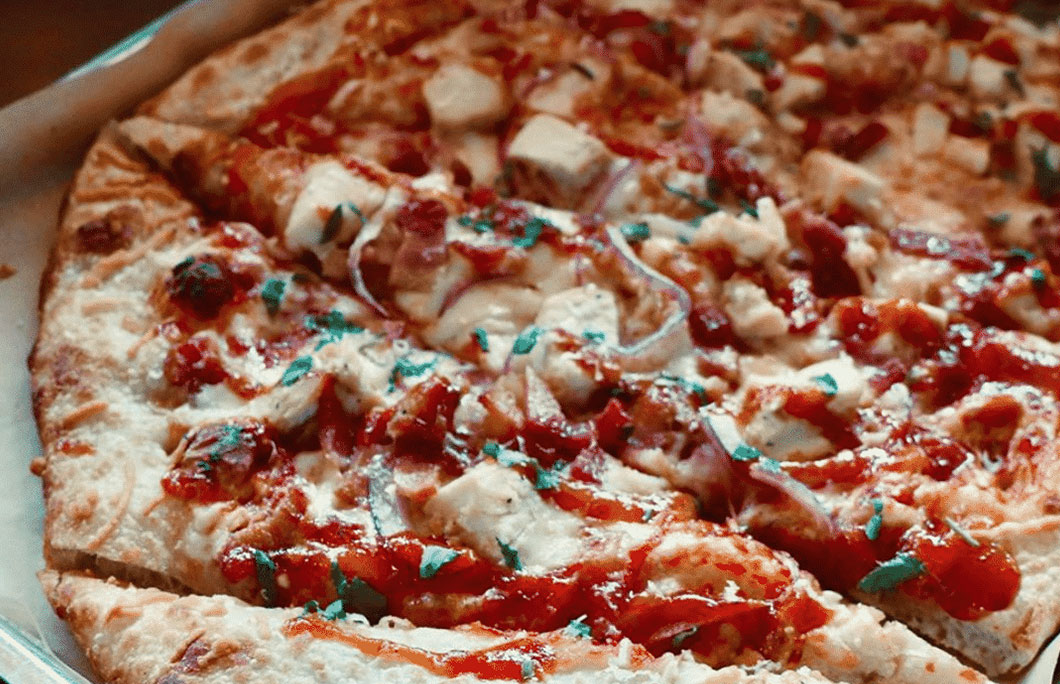 8. Resonate Brewery + Pizzeria – Bellevue
The founders of Resonate Brewery & Pizzeria have a passion in life for serving up exceptional beer and outstanding pizza and they deliver on that pledge in style.
Their flat bread-style pizzas some with seriously imaginative toppings (think: fresh clams or crimini mushrooms) and are the perfect bar snack to go along with the ice cold beers. Simply divine.
---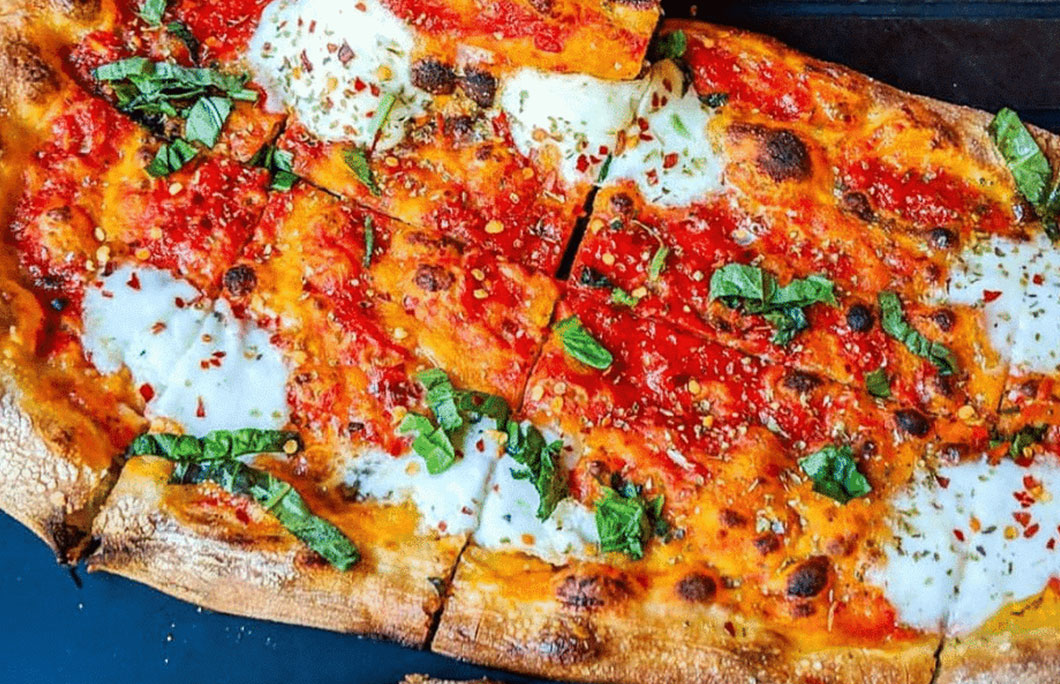 9. Serious Pie – Seattle
They call themselves "a pizzeria with a bread baker's soul" and you get what they mean as soon as you walk in the door.
They serve up pies with blistered crusts, lightly textured with just enough structure and bite. The real beauty is how much confidence they have to keep the toppings simple and fresh. With dough, sauce and cheese this good you don't need too much more.
---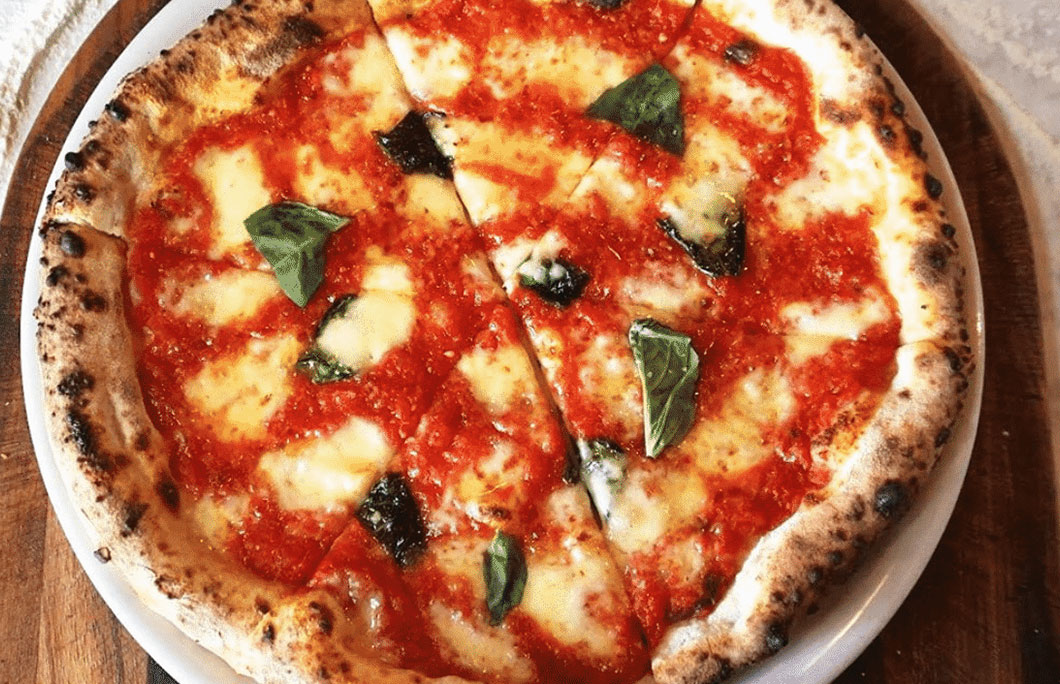 10. Övn Wood Fired Pizza – Bellingham
The cook perfectly blistered pizzas which cook for two minutes at 800 degrees and which use naturally leavened dough.
They also have their own mobile pizza oven which is perfect for events and functions. The only problem with their pizza is that once you taste it, you'll never be able to look at another pie in the same way again. Off the charts good.
---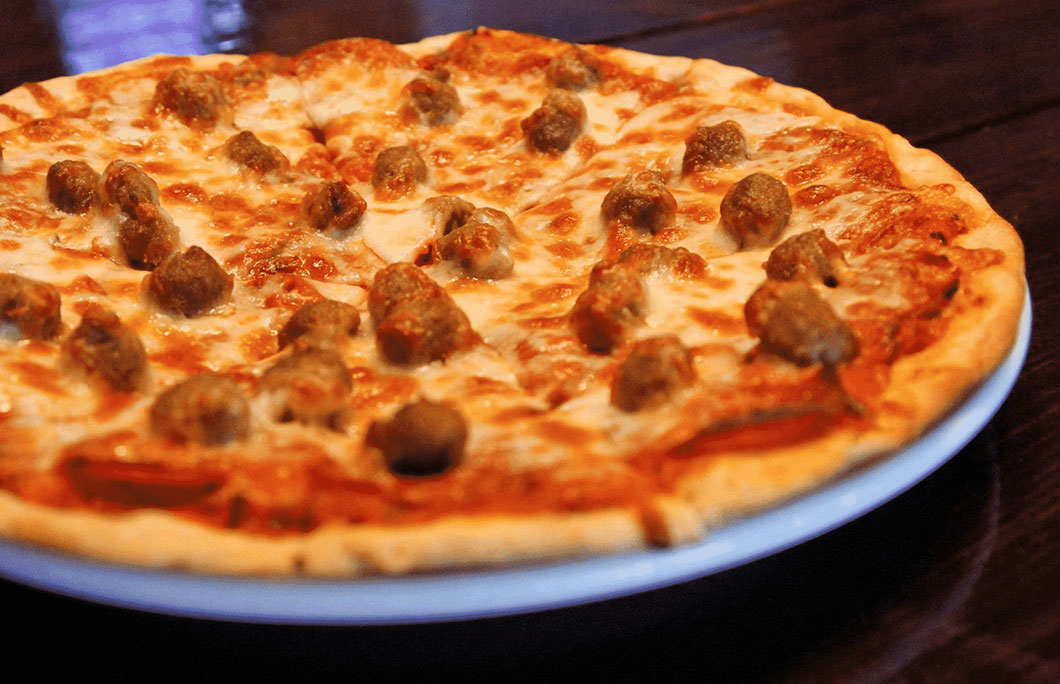 11. Home Plate Pub – Marysville
Home Plate Pub is one of the best pubs in the whole state – while it might be the brews that first draws you in, the food is what will really blow your mind.
This is proper comfort food with big portions and pizzas that are made for sharing. An ideal place to spend some time with friends over a few social drinks and some great food.
---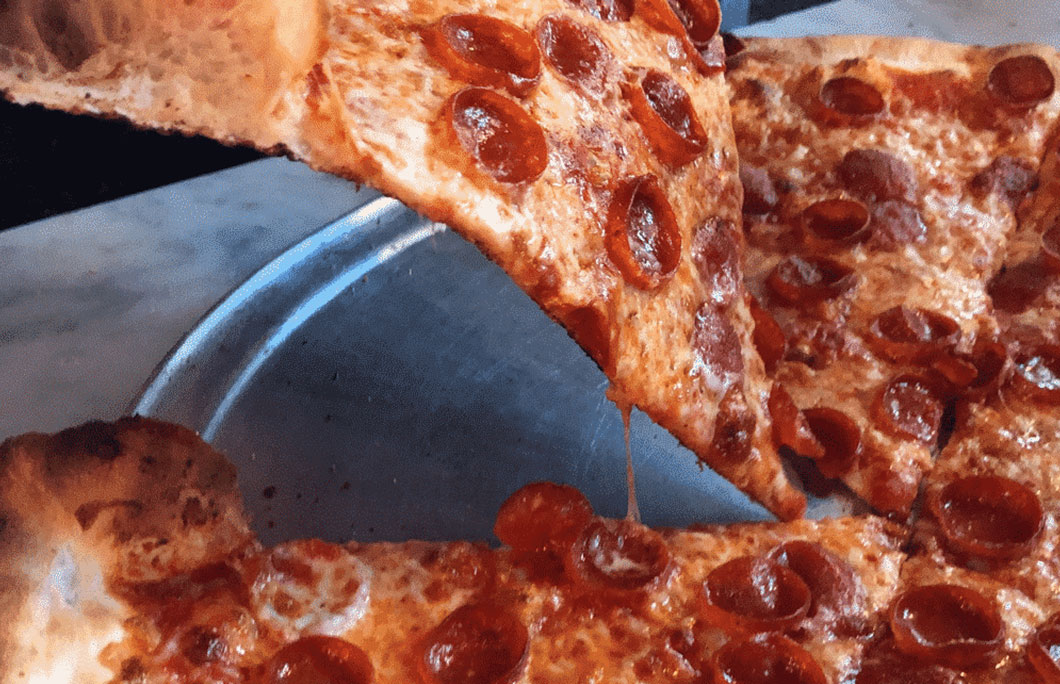 12. Big Mario's Pizza – Seattle
Now with three locations in the city, the good news is you are never too far away from one of Big Mario's slices.
The pies are classic New York-style although they do have a slightly thicker crust which adds a wonderful texture and chew. With ice cold beer, a great wine list and chilled customers enjoying the good vibes you couldn't ask for much more.
---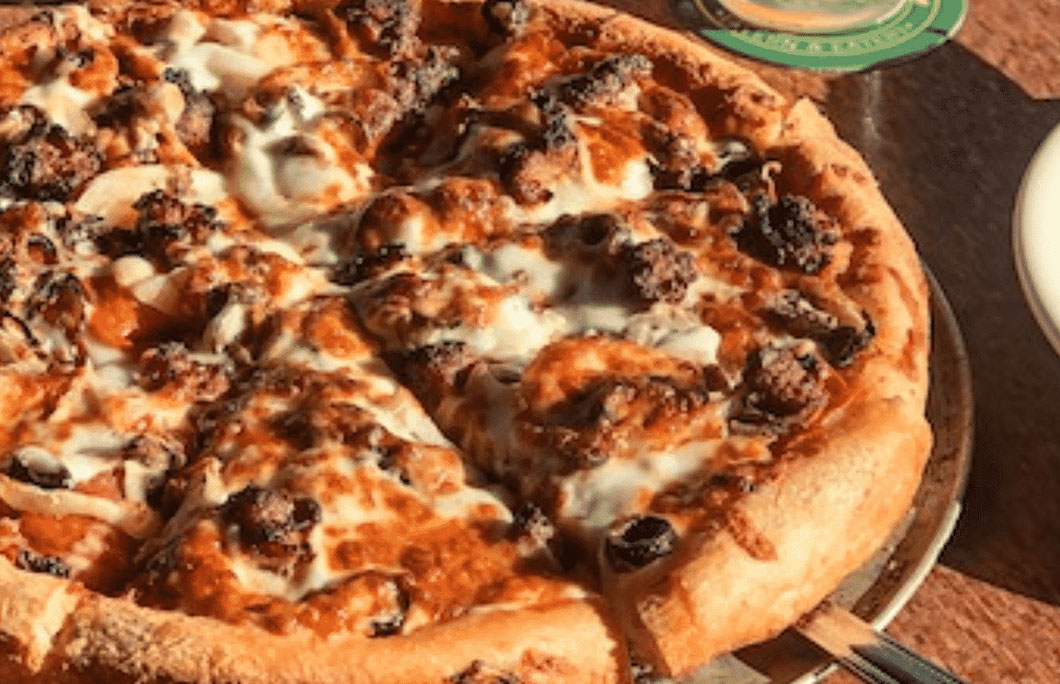 13. Katie Downs Waterfront Tavern – Tacoma
Not only is this one of the pies in the state but the location is just about as spectacular a place as you could ever eat. Sitting here looking out over the water with great food and a cold drink is one of the great pleases in life.
The pies are deep crust and loaded with interesting toppings… Oh, and they are so big you will struggle to finish one alone.
---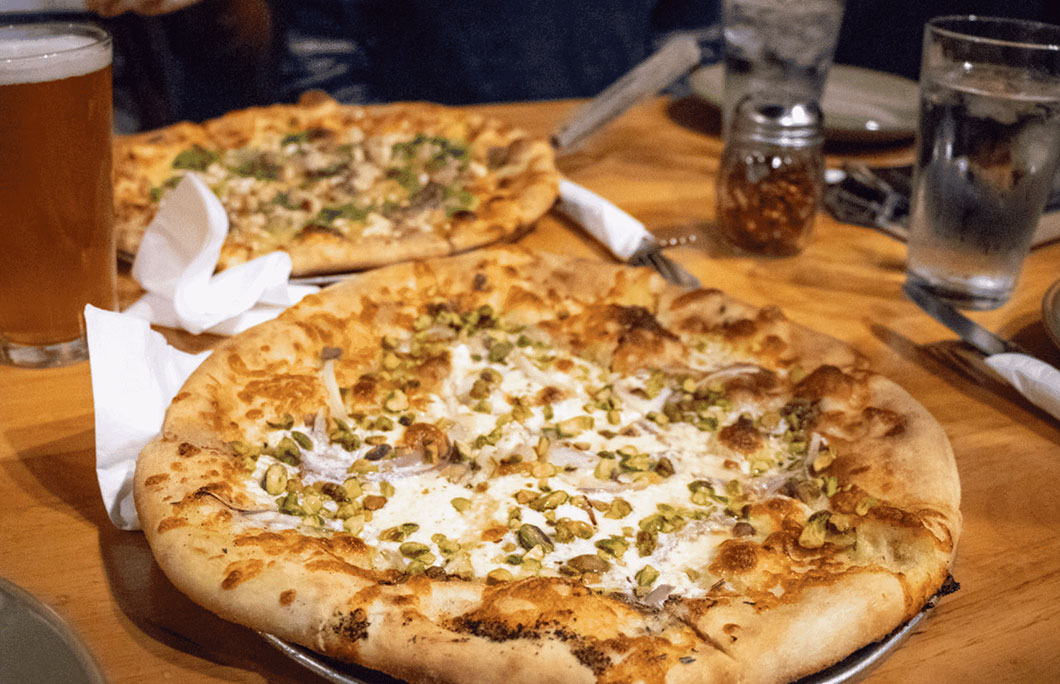 14. South Perry Pizza – Spokane
South Perry Pizza has a unique setting, with one of the best outdoor terraces for a relaxing afternoon eating pizza and drinking beer in the summer.
They pride themselves on their fresh ingredients and their salads are the perfect way to start a meal. The pizzas though, are the star of the show with incredible originality and toppings. Absolutely world-class.
---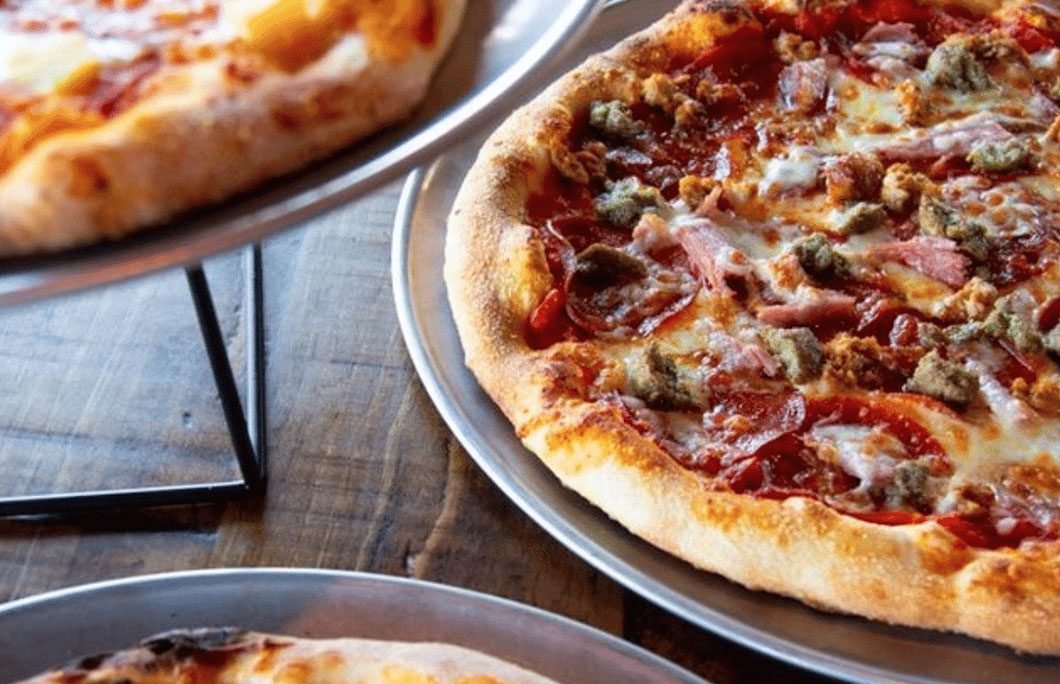 15. The Rock Wood Fired Pizza – Vancouver
This small chain first opened in 1995 and they have been making 1000s of pies keeping people happy for over two decades since. As they say themselves, the pizza is "wood fired and rock inspired".
The restaurant is super friendly and though there are other great dishes like burgers or wings on the menu, you would be foolish to look beyond the pizza.
---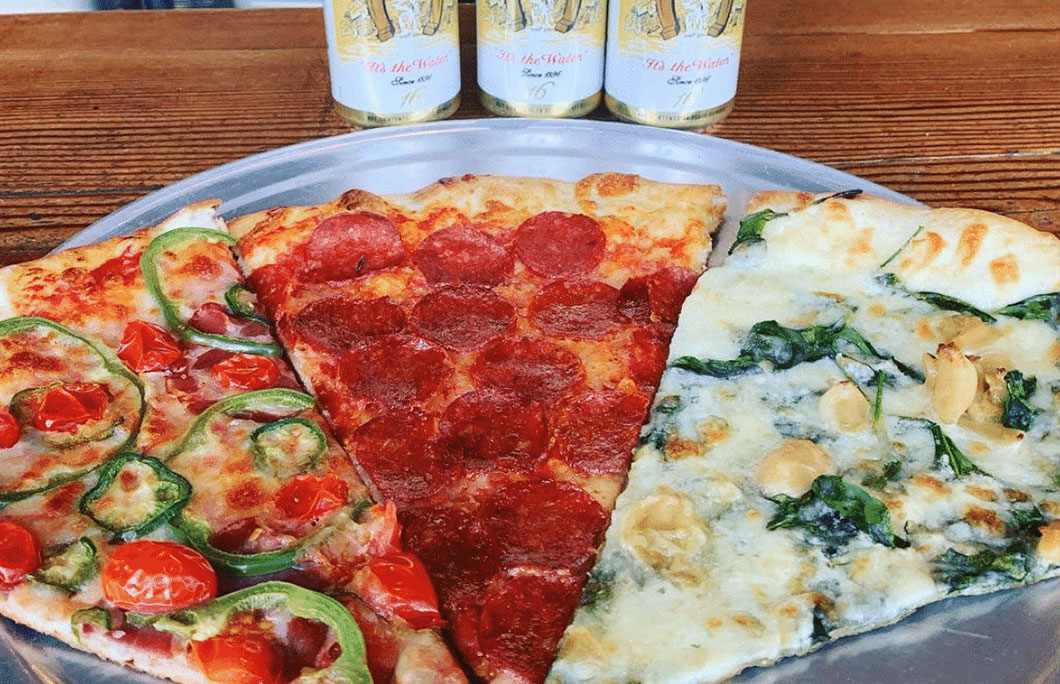 16. Ballard Pizza Company – Seattle
Ballard Pizza Company serve whole pies and fat slices in Old Ballard, Frelard, and T-Mobile Park.
The best bet? Mix and match a few of their toppings and wash it all down with one of their ice cold beers. The portions are big though, so come with an appetite; or if you are feeling lazy the good news is they also deliver.
---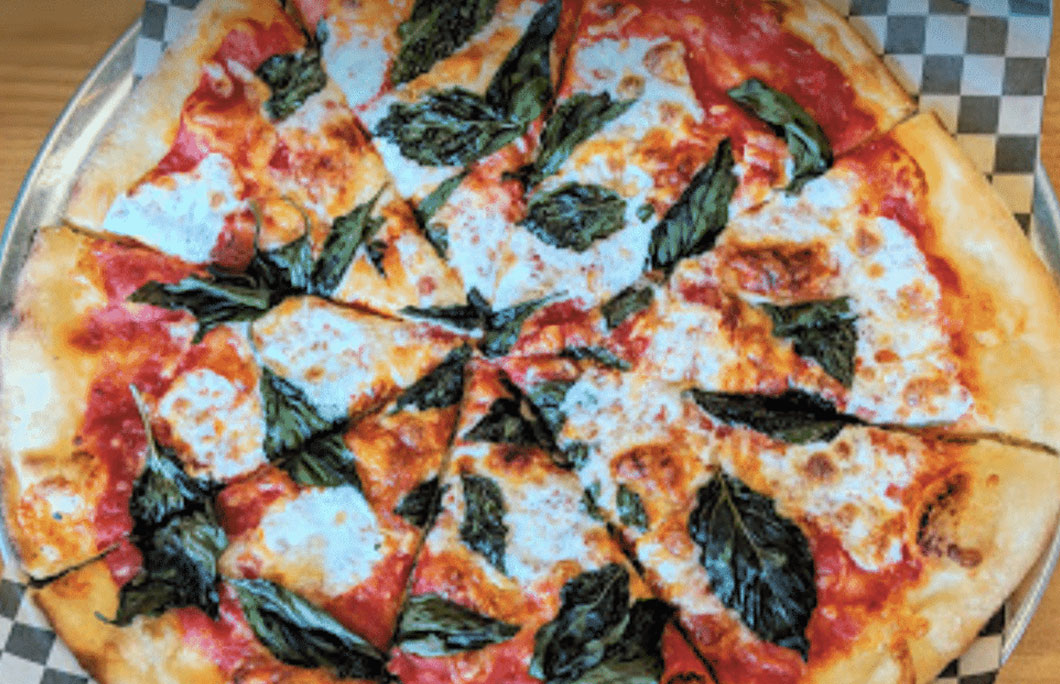 17. Stone Creek Wood Fired Pizza – Olympia
The started out as a mobile wood fired pizza truck with their first permanent restaurant in 2018.
One of the big secrets is their dough which takes between 2-3 days to make from start to finish. With core ingredients this good you don't need to overcomplicate the toppings, as sometimes simple is perfect. And you know what? Stone Creek Wood Fired Pizza always is perfect.
---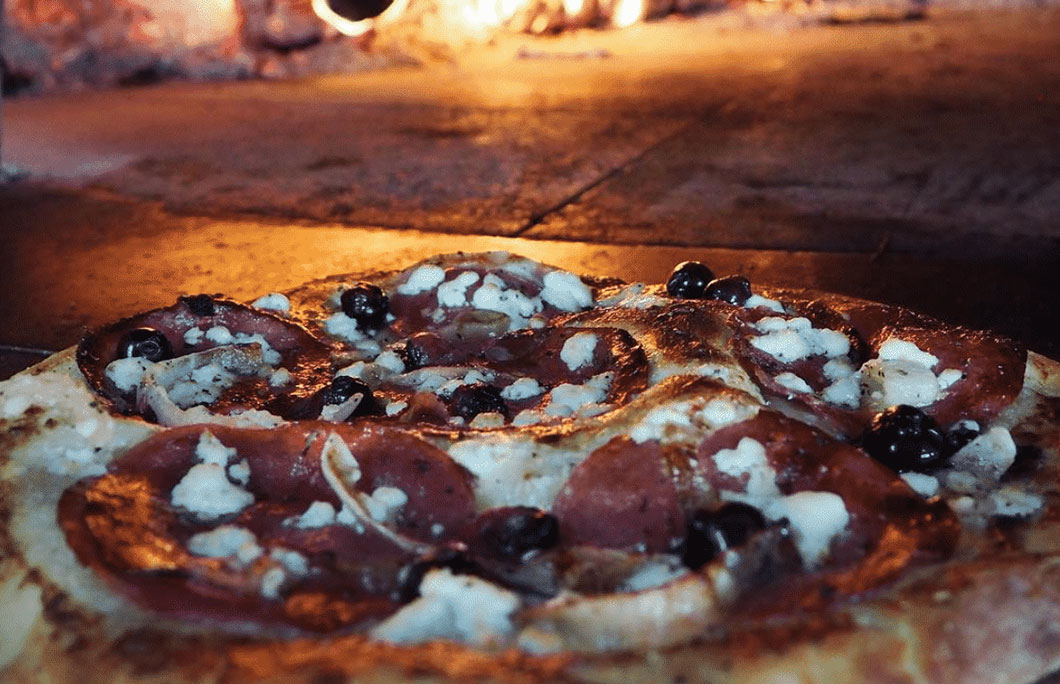 18. HopTown Wood Fired Pizza – Wapato
Their wood fired pizzas come with some of the spongiest and perfect crusts you are ever likely to taste. That comes from cooking the pizzas in less than two minutes in a piping hot oven.
Add in some wonderfully simple and perfectly sourced ingredients and you are in for a real treat every time you eat here.
---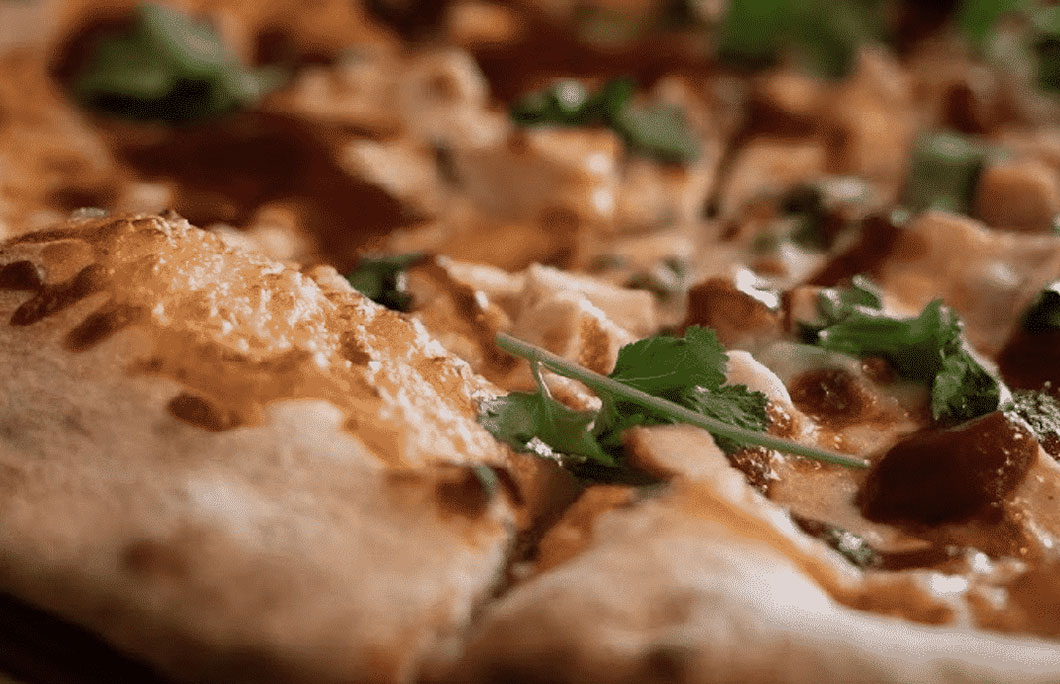 19. The Attic at Salish Lodge – Snoqualmie
The Attic is casual and comfortable at its best, featuring a stone hearth pizza oven, comfy furniture to relax in. Another bonus is the bar, which offers specialty cocktails featuring their own Salish Honey, seasonally inspired cocktails, and private label wines.
The pizzas and sandwiches are all made using fresh dough and cooked in their signature oven with – spectacular results.
---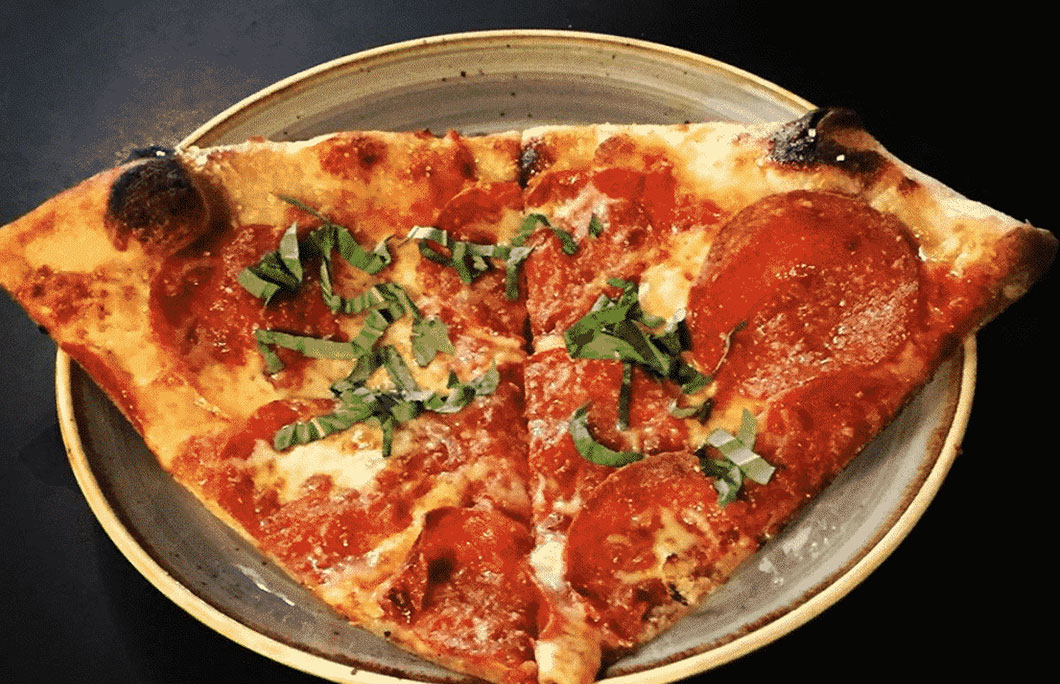 20. Southpaw – Seattle
Southpaw has been open since 2016 and already have a loyal and passionate following.
The name comes from boxing. As they explain, "all things wonderfully unorthodox, like a left-handed boxer's stance and pizzas that are somewhere in-between Neapolitan and New York style". Truly epic pizza that you'll get hooked on as soon as you have that first bite.
---
21. Brewery City Pizza – Olympia
The first Brewery City Pizza restaurant was founded in Tumwater in 1982 just south of the old Olympia Brewing Company.
Now, with restaurants in West Olympia and Lacey they have three convenient locations so you are never too far from their wonderful pies. The pies themselves are always loaded with gorgeous toppings and lashing of cheese. Not a pizza you will forget in a hurry.
---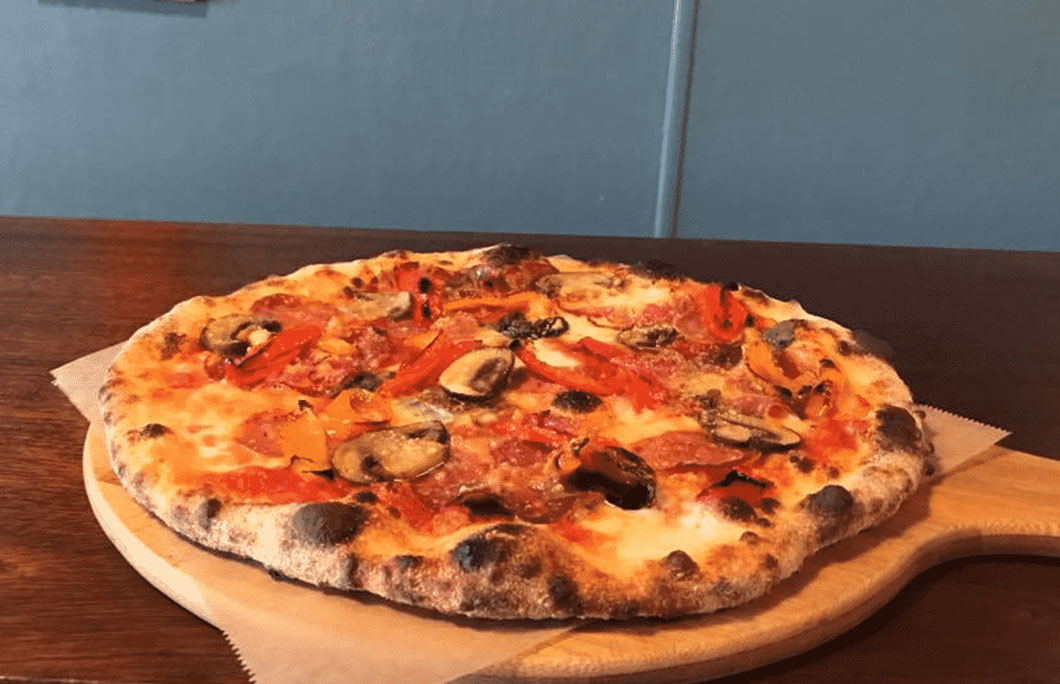 22. Pizzaiolo Wood Fired Pizza – Kirkland
Their pizzas are very Italian in style and are so authentic that you could be sitting in Napoli eating it if you closed your eyes and pretended.
Do make sure to try and keep some room for desserts though, because their tiramisu is on of the very best in the business. But honestly? We don't blame you if you overindulge in the tasty pies here.
---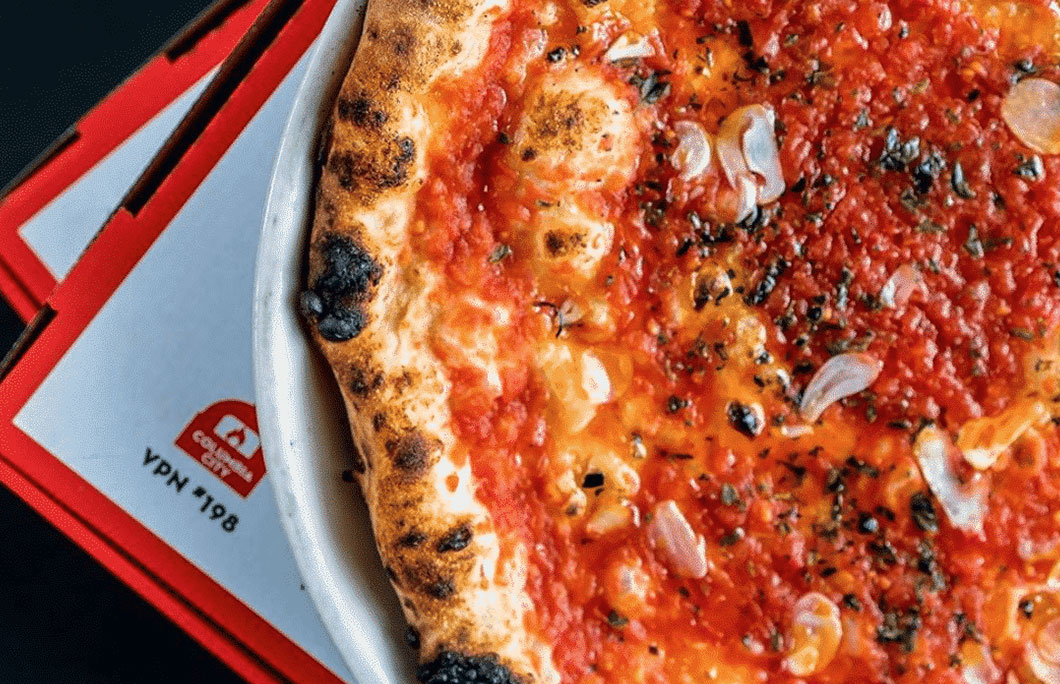 23. Tutta Bella Neapolitan Pizzeria – Seattle
Tutta Bella opened their first store in 2004 and are still going strong making world-class pizza 15 years later.
With five stores and two food trucks you have plenty of opportunity to chow down. The real beauty is their open kitchens, which allow you to see your pizza being made in front of you. A big treat for kids and grown ups alike.
Their pizzas are super traditional in style and taste absolutely divine.
---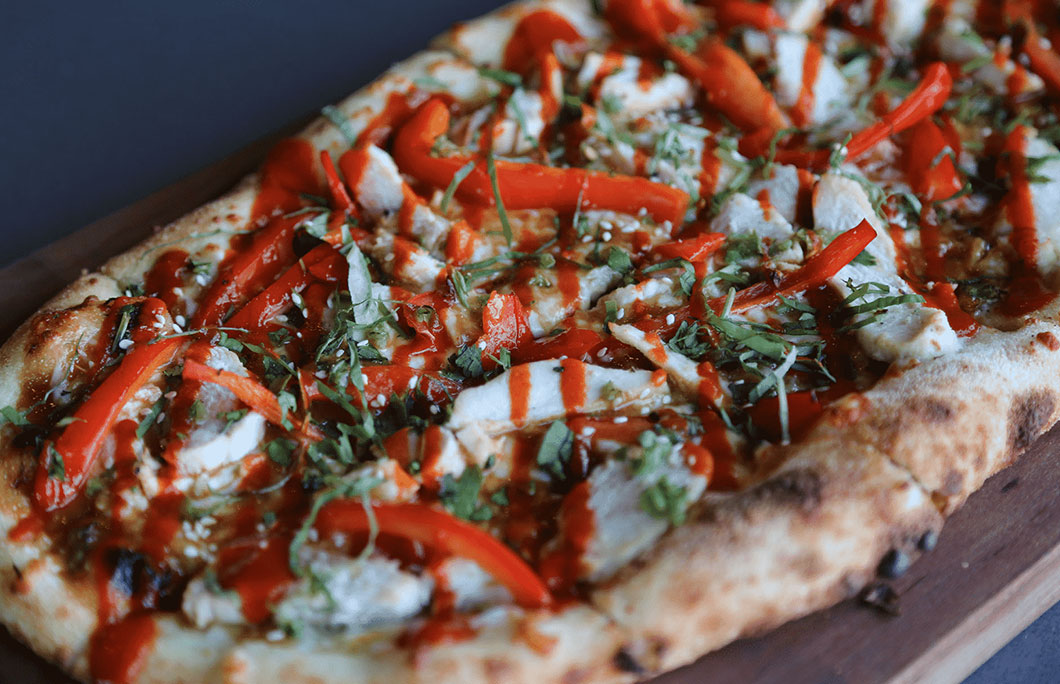 24. The Boiler Room – Spokane
At The Boiler Room, you'll find fresh ingredients from local farmers featured in clever wood-fired pizzas. The menu always changes based on the seasons so there is truly something for everybody.
You will also find 10 micro brew taps and classic, pre-prohibition cocktails served in airy, industrial digs.
---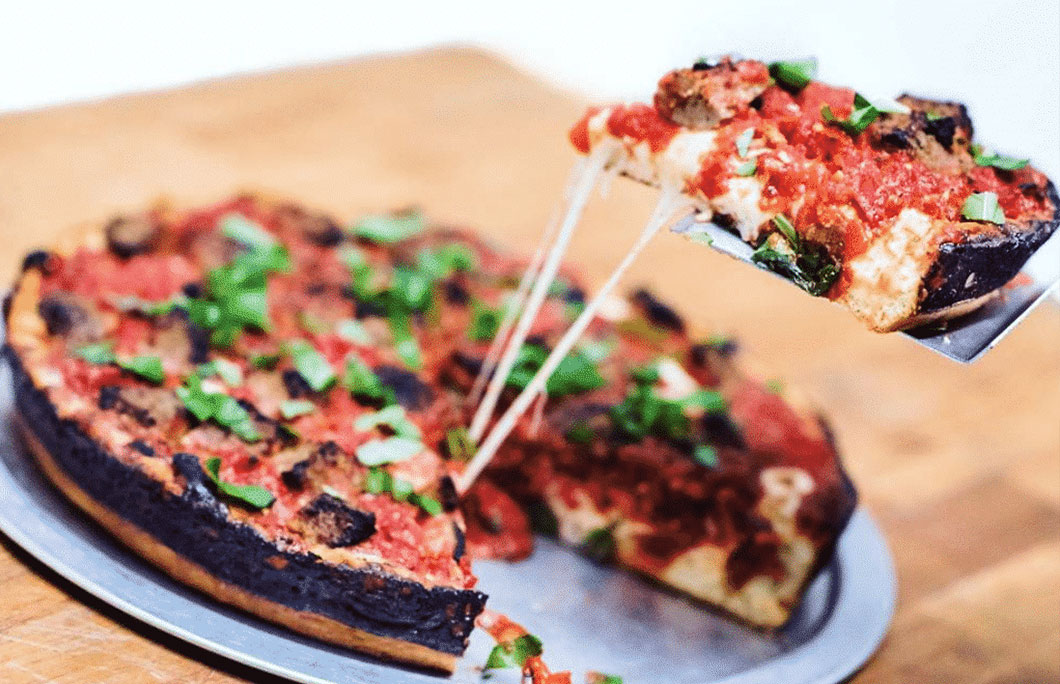 25. Windy City Pie – Seattle
Windy City Pie is one for those who prefer their pizza served deep dish style. This is about as good as it gets outside of Chicago itself with wonderful authenticity.
Some wonderfully original toppings and specials that will keep you coming back on a regular basis.
Make sure to keep a little room for their wonderful desserts.
Spending some time in the country? You'll want to check out The 50 best Places For Pizza In America.
---