Short-Term Car Leasing Vs Car Rental
Driving definitely has its advantages. From making parenting easier to extending your job hunting net and taking you on cool vacations, getting behind the wheel feels great.
And if you're not in the market to buy a vehicle (at least for the moment), renting or leasing are the next best things – allowing you to continue leading that mobile lifestyle you love without committing to buying.
But when you need a car for a time that falls somewhere between a few months and 2 years, how does this change the equation? Are you better off leasing or renting a car in the short term?
Both options have their advantages and there's no easy answer. So we've done the hard work for you and weighed up the pros and cons. Here's the lowdown on short-term car leasing Vs car rental – let's get rolling!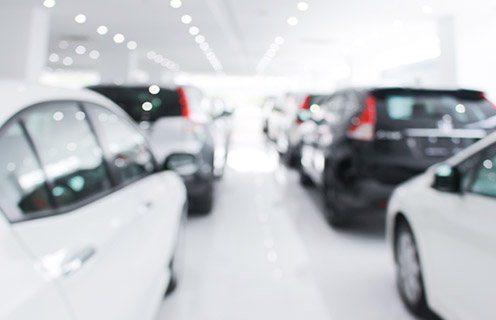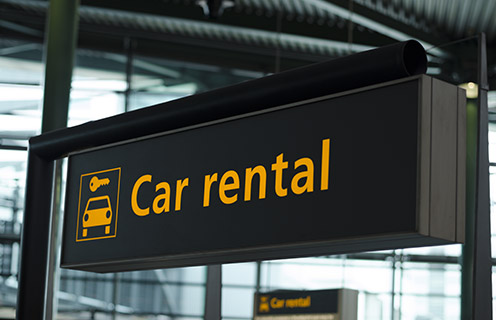 Leasing a car short-term: pros and cons
Are you drawn towards short-term leasing but just not sure if it's for you?
Let's weigh up the pros and cons to see if it really meets your needs best.
Pros of leasing a car short-term
When you want to use a vehicle for more than two months, but less than one or two years, renting can be expensive and buying second-hand often isn't worth the hassle. A short-term lease might be the ideal solution – you get access to a new, clean car, with delivery and warranty included, but without the same commitment.
A short-term lease can be a nice way to try before you buy when you've had your eye on a certain make and model – think of it as an extended test drive.
If your current PCP agreement or car deal has terminated and the new one won't kick in for a while, a short-term lese can provide the perfect stop gap.
Short-term leases can be ideal for businesses that need to provide a ride for a member of staff that's only with your firm (or only with it in its current location) for a few months.
You might be able to hire a car even if your credit score isn't fantastic – since the duration of the contract is shorter, it's less of a risk to the owner.
Short-term car leases offer flexible contracts (28 days to 24 months) and allow you to swap out your vehicle when you feel like an upgrade.
Business and personal customers can secure short-term car leases. There's also a fixed monthly cost for the entire period and no maintenance to worry about.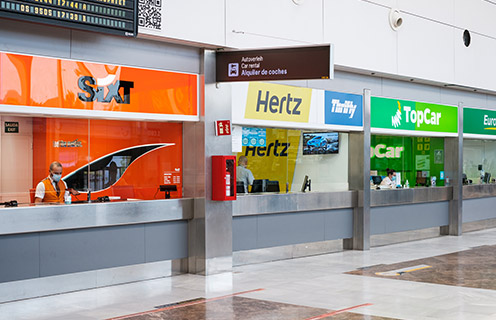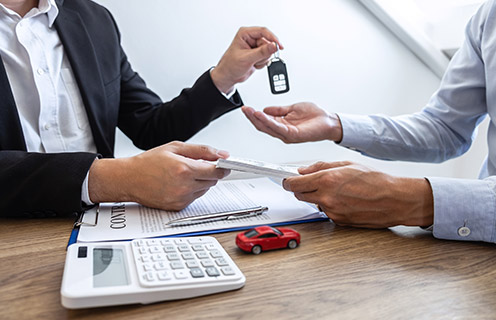 Cons of leasing a car short-term
Short-term car leases can be tough to find. Monthly car leasing fees decrease for the driver the longer a lease continues – so when the lease is short-term, payments tend to be higher, which is a tough sell.
As well as the leases themselves being tricky to get hold of, the choice of cars can also be limited in comparison to a long-term lease, rental or buying.
Because the lease period is shorter, there's a lower mileage allowance in comparison to traditional longer leases.
Shop around and you can find zero deposit short-term car leasing – so there's no initial payment up front.
Short-term car leasing can be best for providing new recruits on a probation period with a reliable vehicle and it provides a low entry bar for start-ups.
Short term car leases might suit you if you simply prefer driving a new type of car several times a year – variety is the spice of life!
You aren't allowed to modify the car you lease. All those cool customizations you've been dreaming of will have to wait until you own a vehicle outright.
Renting a car short-term: pros and cons
So now you know more of the pros and cons of short-term car leasing, are you wondering why renting might still be better?
Wonder no more – weigh up the advantages and disadvantages below.
Pros of renting a car short-term
There's no credit check with car rentals. So even if your credit score isn't top notch, you can still drive away in a lovely vehicle.
The commitment with a rental is even less than with a short-term lease. Rather than being locked in to an agreement, think of it as a monthly arrangement which you can withdraw from with no hassle whatsoever.
Some major car rental companies offer rentals for 11 months and more and generally, all you need for a rental is a credit or debit card and a valid driver's license.
Your only commitments are buying fuel and paying for your monthly rental fee, whereas leasing a car requires extra payments for auto insurance and car maintenance.
Renting is more flexible. You can't lease a car for less than a month, but it's no problem to rent one for even just a day.
If you book through a car rental comparison site (like Enjoy Travel), you can take your pick from a vast number of vehicles of different types from various car hire partners. Whether you're yearning for a convertible or people carrier, it's just a couple of clicks away.
When you want to swap your rental car for something a little different, most companies will accommodate you.
Book your short-term car rental as early as possible and you can grab a very economical early bird deal.
Short-term car rental is usually the easiest way to get behind the wheel on holiday in another country.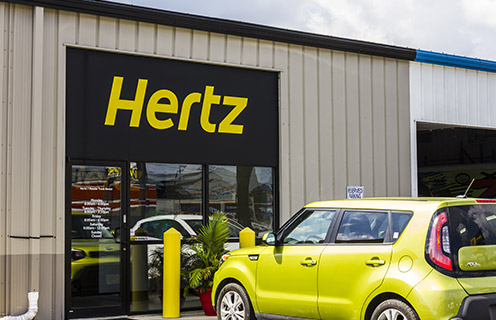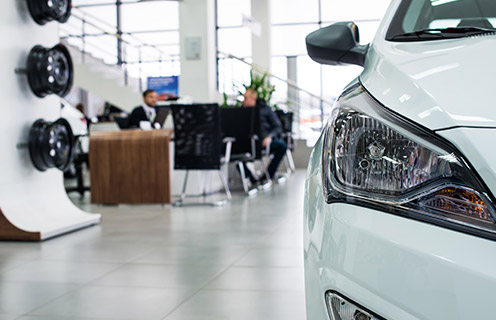 Cons of renting a car short-term
Some car rental companies have strict terms and conditions – it's important that you're aware of these before you enter into any arrangement.
There's usually a mileage limit when you rent a car. If you go over this, you'll have to pay a predetermined penalty to the rental firm.
You often can't take your rental car across the border to another country – check with the renters before heading up to Canada or down to Mexico.
If you can't book a rental car in advance, sometimes availability is limited and prices are high.
Which companies offer short-term car leasing?
Still leaning towards a short-term car lease but wondering which dealerships offer them?
24 month (and under) leasing deals take a while to find but they are out there. Spend a little time online right now and you'll find packages for vehicles like the Buick Encore, Chevrolet Equinox, GMC Acadia and Mazda CX-30.
Please be aware that not all short-term lease deals will be available for all vehicles in every location and know your budget and mileage needs before you talk to the dealer – it'll make the whole process much smoother.
Which companies offer short-term car rental?
Enjoy Travel does, for one! When you want to find fantastic deals on short-term car rentals from a massive number of trusted local, national, and international car hire partners – just enter your dates and details into our search engines and compare top deals.
And if you need the reassurance of brand names, think big players like Alamo Rent a Car, Auto Europe, Avis Car Rental, Budget Rent a Car, Enterprise Rent-A-Car, National Car Rental and Zipcar.
Many of these companies have long and storied histories. For instance, Avis was formed in 1946 by US Air Force officer Warren Avis, when he opened the first airport car rental premises at Detroit's Willow Run Airport. It now operates in 180 countries, with 11,000 locations.
So what's best for me? Short-term car leasing or rental?
Feeling more confident that you can choose wisely between short-term car leasing or car rental?
Hopefully we've helped narrow down your choice.
Ultimately, what's better for you depends on your needs and circumstances – leasing a car is a good pick if you have good credit and can commit to it for at least two years. But the shorter you lease for, the higher the monthly payments.
Meanwhile, renting works well when your credit score isn't too hot and need the vehicle for a year or less. It also allows the flexibility to try lots of different types of cars – if you fall in love with a certain model, you might even decide to buy it in the future when there's a change of circumstances.
And there you have it – the great debate between short-term car leasing and car rental settled once and for all.
Thanks for spending time with us and happy driving!