The Most Scenic Drives in Ohio
The North Eastern state is densely populated for its size, but you can quickly escape the cities and drive some epic Ohio road trips. There is a mixture of terrain including flat plains and jagged mountain peaks which all make for great scenery along your route.
The road trips on the list include some majestic falls, lush forests and state parks which all make for ideal places to stop along the way. The state also has rich history and some picture perfect towns to stop for food.
You can choose a short day trip, or build an itinerary over a long weekend that takes in a longer route and which is a proper vacation.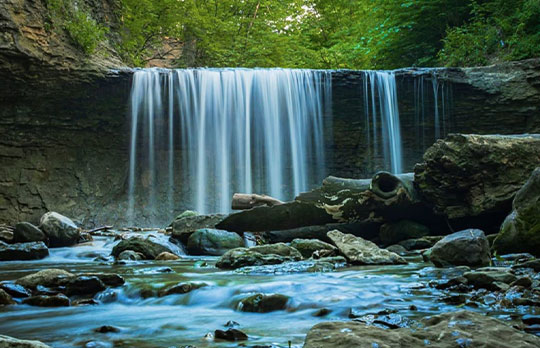 Ohio Waterfalls Road Trip
You might not think of waterfalls when picturing the Buckeye State, but there's hundreds of beautiful falls to explore, from Dublin to Columbus and beyond. This pre-planned route by Only in Your State maps out a scenic route that includes some of the best waterfalls in Ohio, with viewpoints and hiking trails to enjoy along the way.
Distance: 400 miles
Route highlights: Hayden Falls; Indian Run Falls; West (and East) Falls; Brandywine Falls; Lanterman's Falls; Upper Falls, Lower Falls, and Cedar Falls.
When to do it: Spring, Summer
---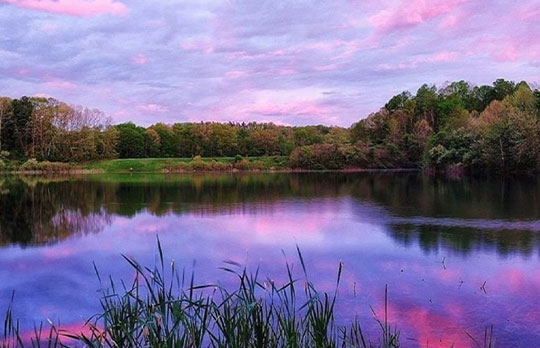 Ohio and Lake Erie Canalway
The Ohio & Erie Canalway is a National Heritage Area designated by Congress in 1996 to help preserve and celebrate the rails, trails, landscapes, towns and sites that grew up along the first 110 miles of the canal that helped America grow. You'll pass through interesting towns, museums and local restaurants as you go.
Distance: 87 miles
Route highlights: Rock n' Roll Hall of Fame; Cleveland Museum of Art; Cuyahoga Valley National Park; Hale Farm and Village
When to do it: Year-round
---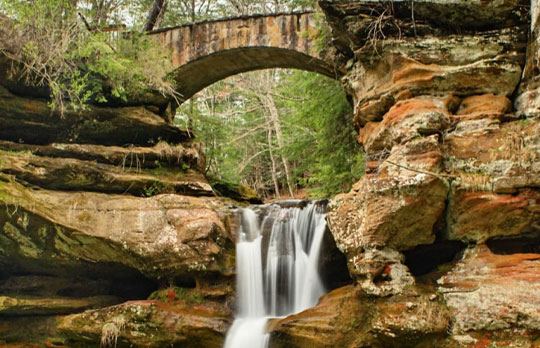 Hocking Hills Scenic Byway
This picture-perfect adventure begins on State Route 374 on US 33 in Rockbridge. The byway is a fantastic way to enjoy southeast Ohio's spectacular scenery from rolling hills and meadows to small farms and valleys, and it's particularly pretty in autumn with the fall foliage in full colour.
Distance: 30 miles
Route highlights: Hocking Hills State Park; Rock Cave
When to do it: Year-round
---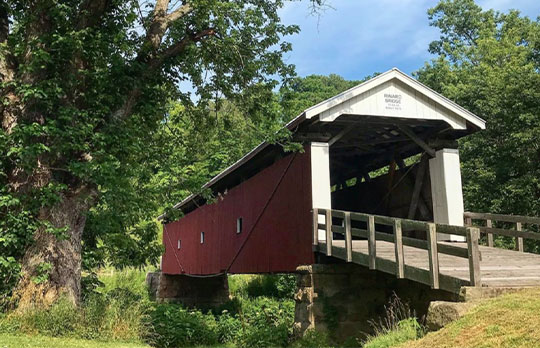 Covered Bridge Scenic Byway
Covered bridges …. Ohio once had more of these than any other state: over 2000 of them! You'll come across four covered bridges on this route. This scenic byway travels across some of Ohio's most beautiful countryside and many visitors choose to stop along its route, to camp and savour the natural beauty of this area – we suggest you do too!
Distance: 66 miles
Route highlights: Rinard Bridge; Woodsfield; Graysville
When to do it: Spring, Summer, and Fall
---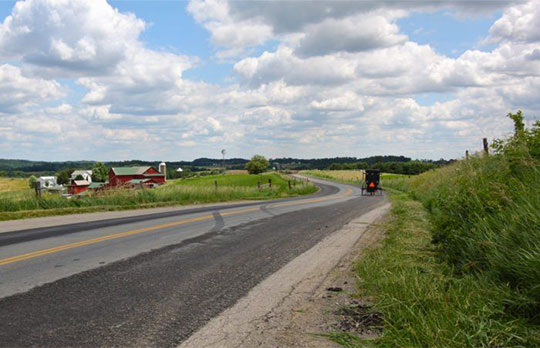 Amish Country Byway
Whether you're looking to immerse yourself in a rich culture, hop on a tour, enjoy a little comfort food or find your bliss away from the everyday, you'll find what you are looking for on a scenic drive in Ohio's Amish Country. If you travel the Byway during growing and harvest season, typically from April to November, you'll definitely want to stop by the Farmer's Produce Auction.
Distance: 76 miles
Route highlights: Amish and Mennonite Heritage Center; Yoder's Amish Home.
When to do it: Year-round
---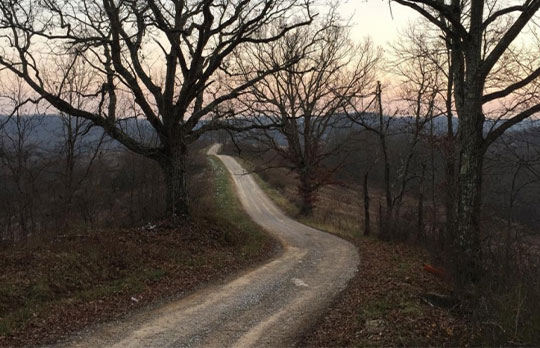 Dalzell Road
This road may be short, but it's a must-drive in Ohio. Dalzell Road is a twisty, winding country road that goes from Whipple to Woodsfield and passes through charming small towns along the route. Admire the countryside scenery as you cruise along and stop off in any of the towns for a relaxing break.
Distance: 32 miles
Route highlights: Stafford; Harrietsville; Lower Salem
When to do it: Spring, Summer, and Fall
---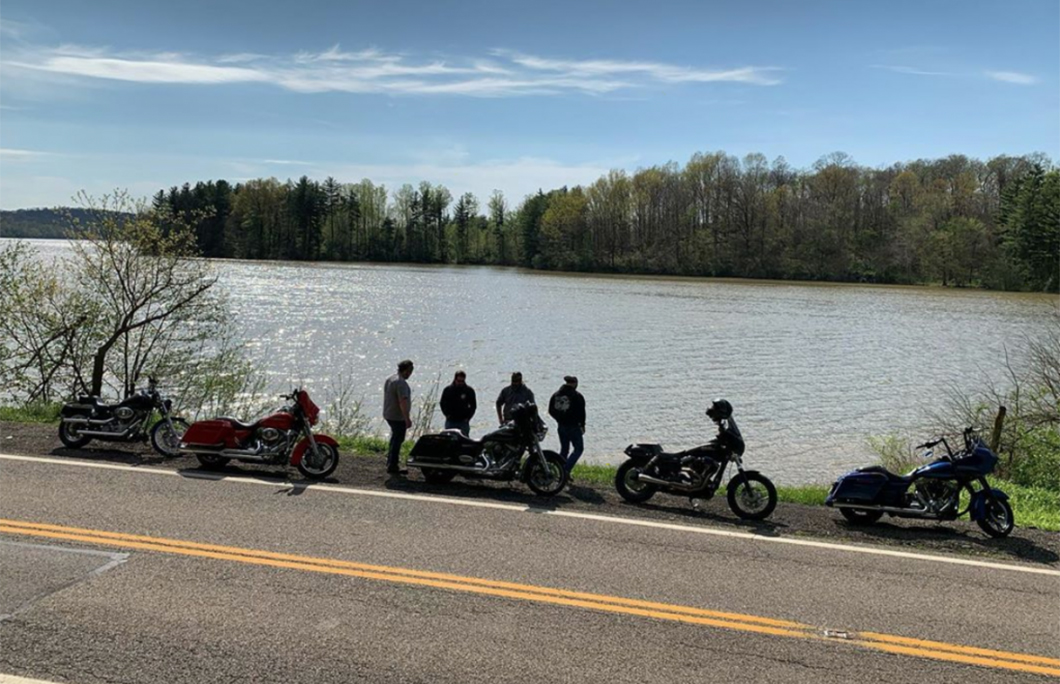 Seneca Lake Loop
Seneca Lake Loop is a beautiful journey around the Seneca Lake area. From boating to fishing to swimming or even ice skating in the winter, there's always fantastic things to do on this mini Ohio road trip.
Distance: 22 miles
Route highlights: Seneca Lake Park; West Shore Cottage Area; Kennonsburg
When to do it: Year-round
Get the latest travel news and offers