The 25 Best Pizzas In Ohio
From honest-to-goodness old fashioned pizzerias that deliver cracker-like crusts to pizza joints that have their recipes dating back to their Italian great-great-grandparents, Ohio pizza joints are above and beyond the rest.
Be warned, however: after looking through this list of Ohio pizza parlours you're going to have a make a beeline to your favourite one. Admit it, you're hungry already, aren't you?
The Best Pizza in OhioHow do these rankings work?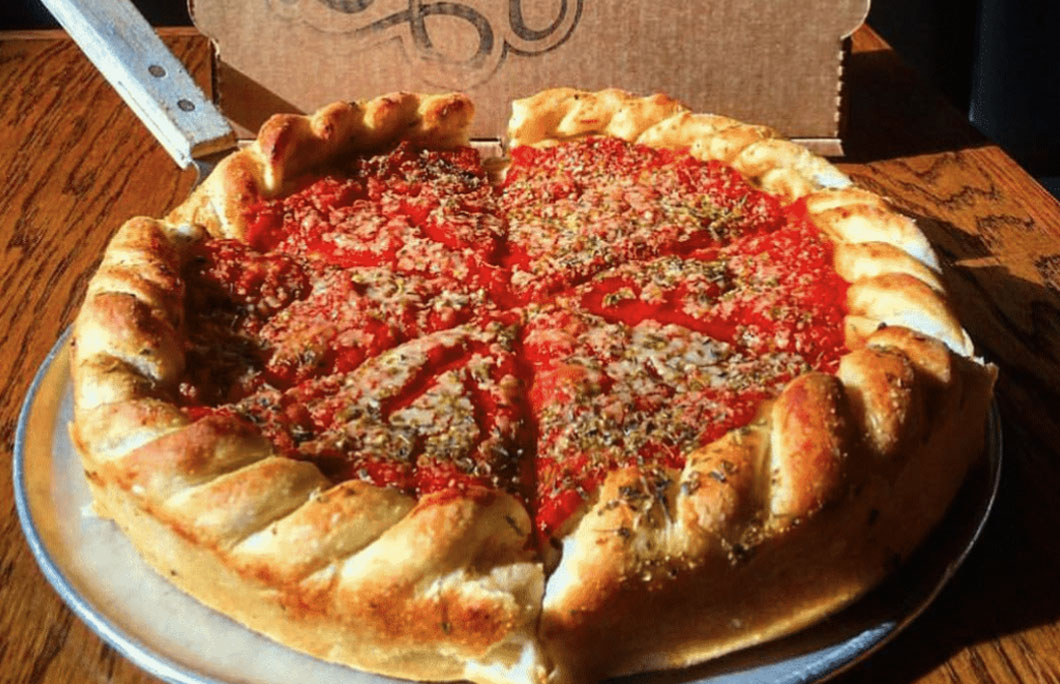 1. Yellow Brick Pizza – Columbus
Yellow Brick Pizza does hand-tossed, overflowing pies that always hit the spot.
Build your own if you're feeling creative or try their special Chicago Stuffed Pizza. That's mountains of mozzarella & provolone melted between two layers of delicious pizza dough and topped with chunky red sauce, romano, parmesan & oregano.
---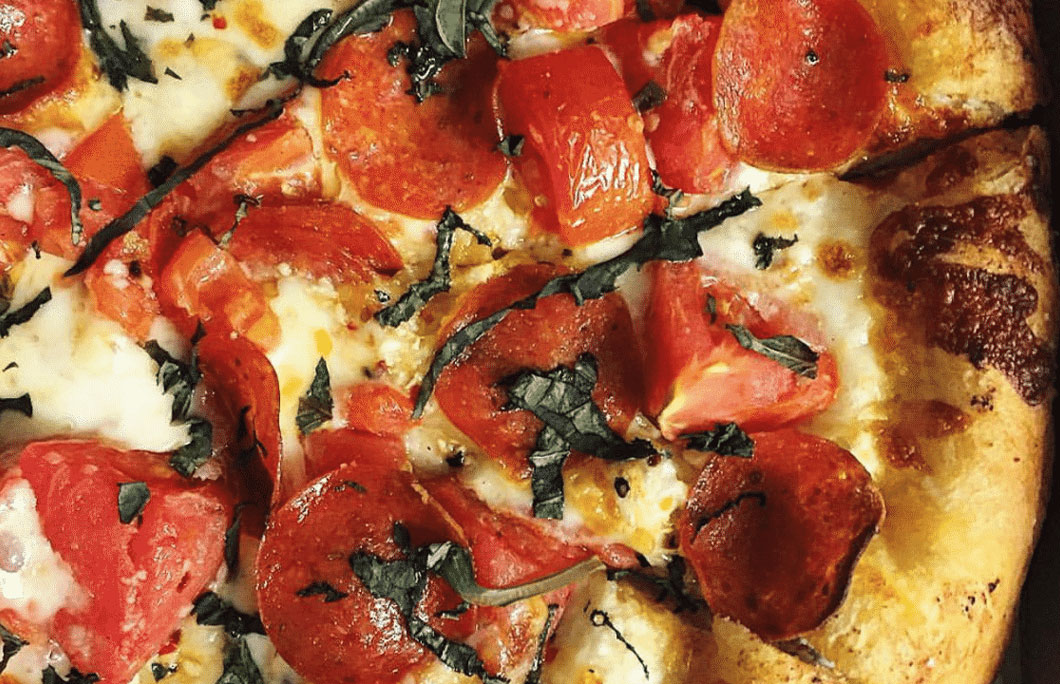 2. Crust- Cleveland
The dough at Crust is hand-tossed from scratch and it is slow raised and baked at 550 degrees to lock in the natural aroma and flavour.
Share a pie with a friend, or even better, mix and match a few different slices to experience their wide range of innovative fresh toppings.
---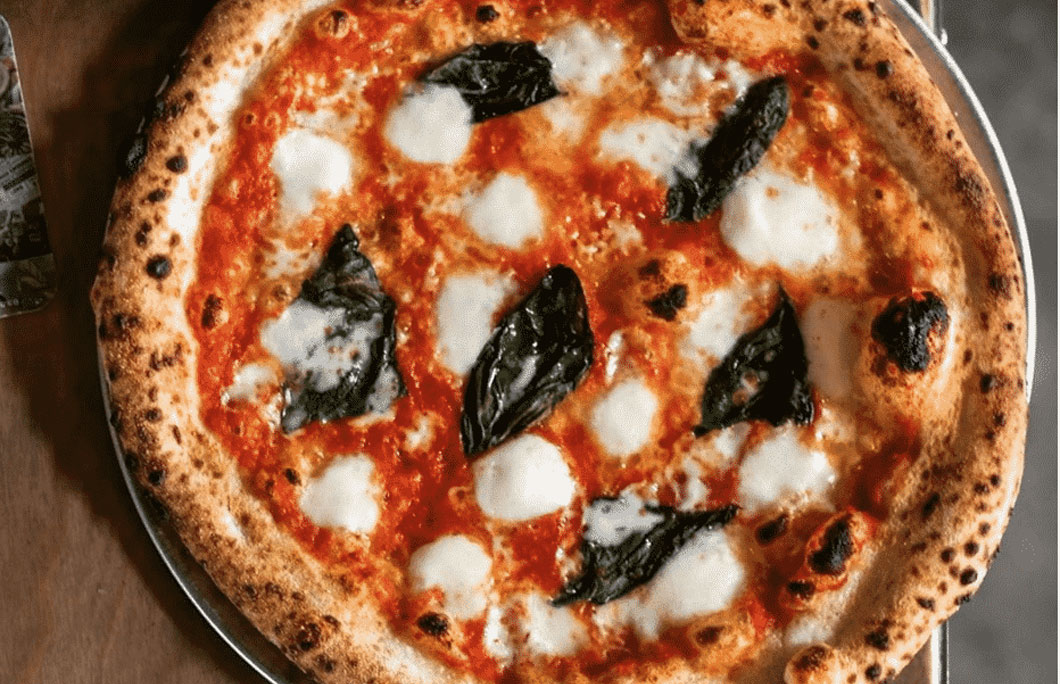 3. Old Scratch Pizza & Beer – Dayton
Old Scratch Pizza is a laidback, counter-service pizza joint where the Neapolitan-style pies are fired up in their 800° wood-burning ovens. The cleverly named 'Angry Beekeeper' is always a tasty option: it's with fresh mozzarella, basil, spicy salami, house-made hot honey and olive oil.
And yes, as the name suggest, they also have plenty of local and international beer options to wash it down with.
---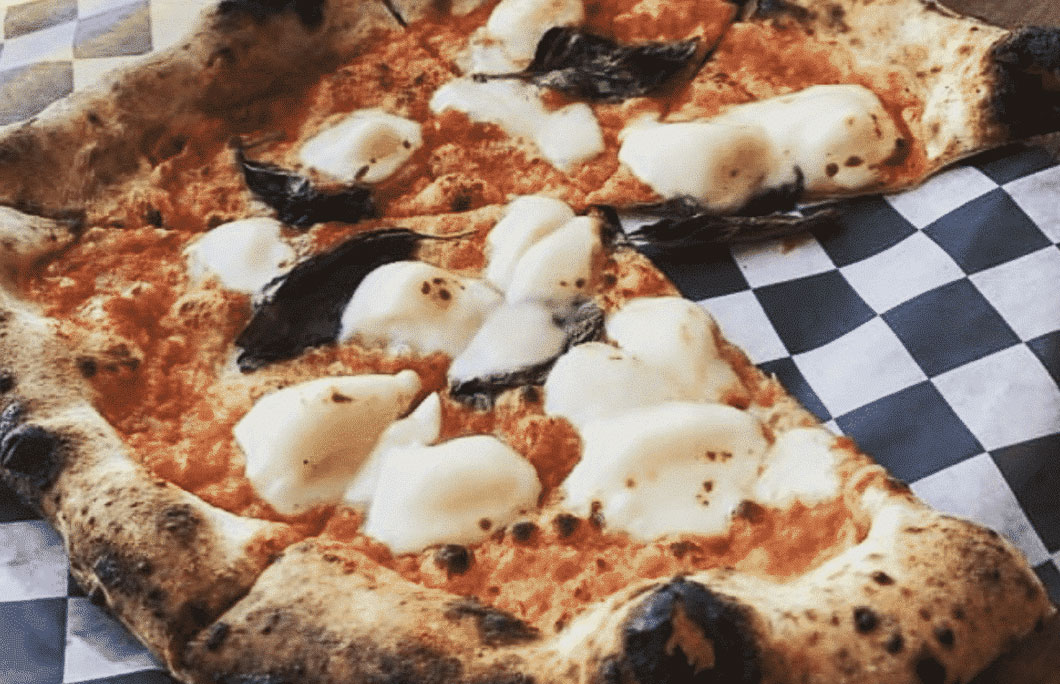 4. Citizen Pie – Cleveland
Wood-fired and Neapolitan inspired, these pies are to die for. Slightly thinner than some classic pizzas but the combination of slightly charred crusts and fresh toppings are a dream.
You can tell how much love, attention and passion goes into every single pie. Some of the best Cleveland pizza you will ever taste.
---
5. Taglio – Cincinnati
The key to a classic Detroit pie is the deep pans in which the pizzas are baked, which gives it a crunchy crust and soft base, with caramelised cheese on top. Taglio does this perfectly. Toppings include pepperoni, basil, and Mike's hot honey, while there's also great 'crust dips'. We love the creamy gorgonzola.
---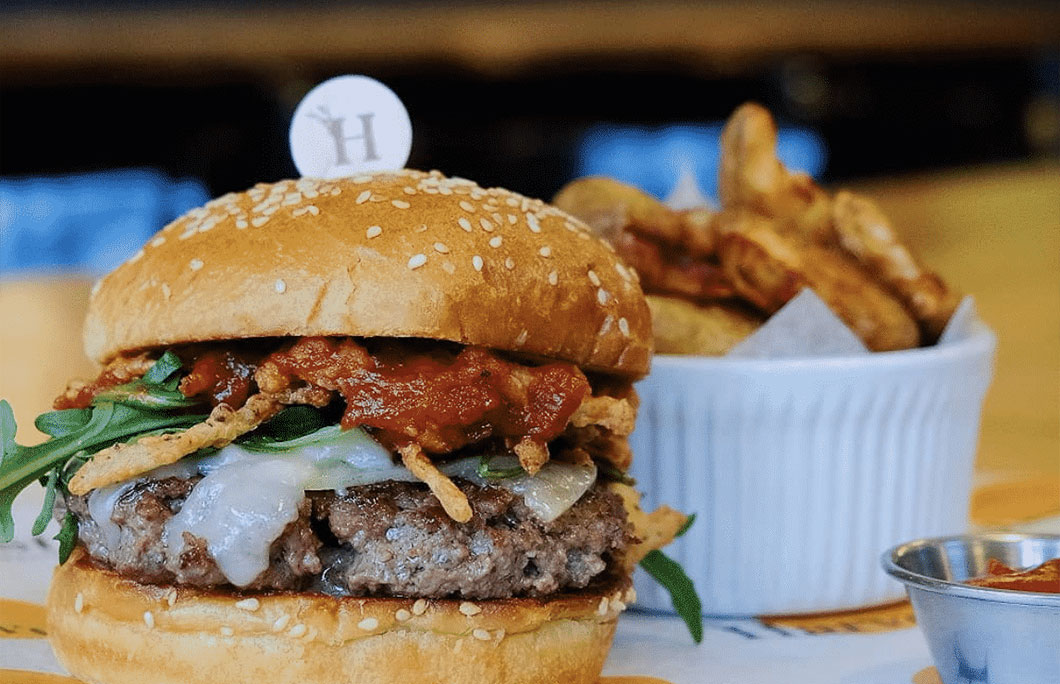 6. Harvest Bar + Kitchen – Columbus
Harvest Bar does deliciously gourmet wood-fired pizzas, working with local farms to source the best local and all-natural ingredients available. You can get super creative with your pizza here. Choose a chipotle spiked tomato base or truffled mushroom as a topping.
Not only is their pizza droolworthy, we really rate their burger as well.
---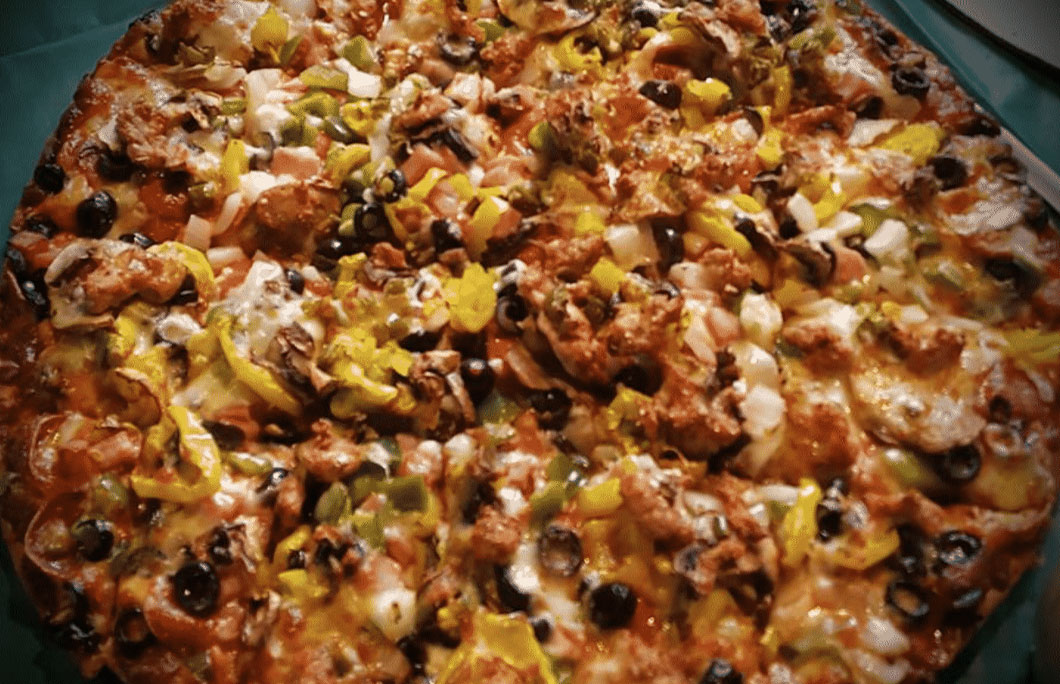 7. Stadz Pizzeria – Blacklick
Stadz Pizzeria is a classic American-style pizza joint, where you'll get an absolutely incredible cheesy pizza feast. Add on toppings such as thick layers of bacon, sausage, ham or black peppers to make your perfect pie.
Gourmet Italian it ain't, but that's what we love. Sometimes only a big loaded pie will do the trick, and there's no better spot than here.
---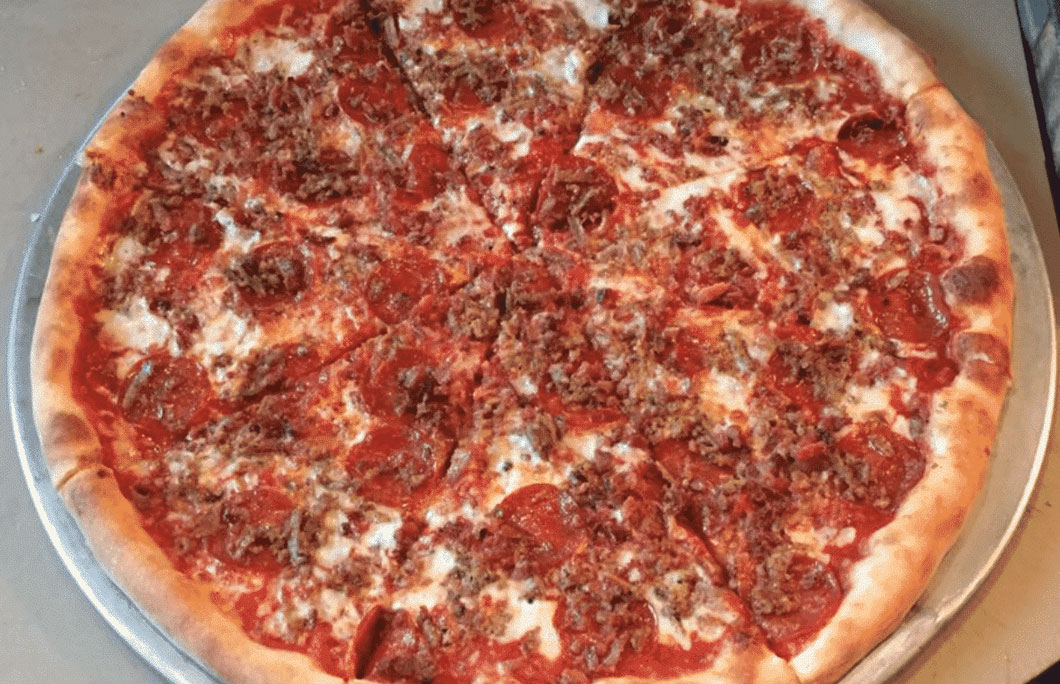 8. Vincenza's Pizza & Pasta – Cleveland
Vincenza's is a no-nonsense Italian restaurant where all the attention is on delivering great food.
Their pasta dishes (Lasagna especially) are delicious, but you'd be foolish to come here and not have pizza. Do make sure to come with a serious appetite though as the portions are absolutely massive.
---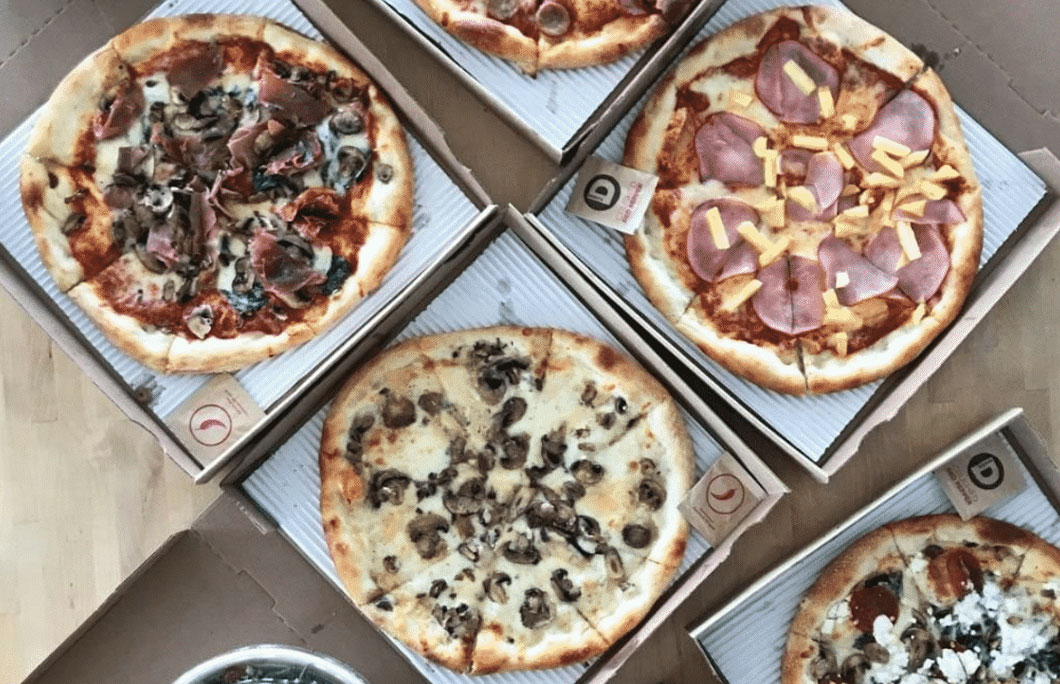 9. Dewey's Pizza – Dayton
Dewey's is a small pizza chain that is amazing for letting you decide how you want your pizza. Between white or red sauce, thick or thin crust, Dewey's allows you to create your own pie and thus, you get to control how your pizza tastes.
For a quick bite of some tasty pizza at a no-frills kind of chain in Ohio, come to Dewey's.
---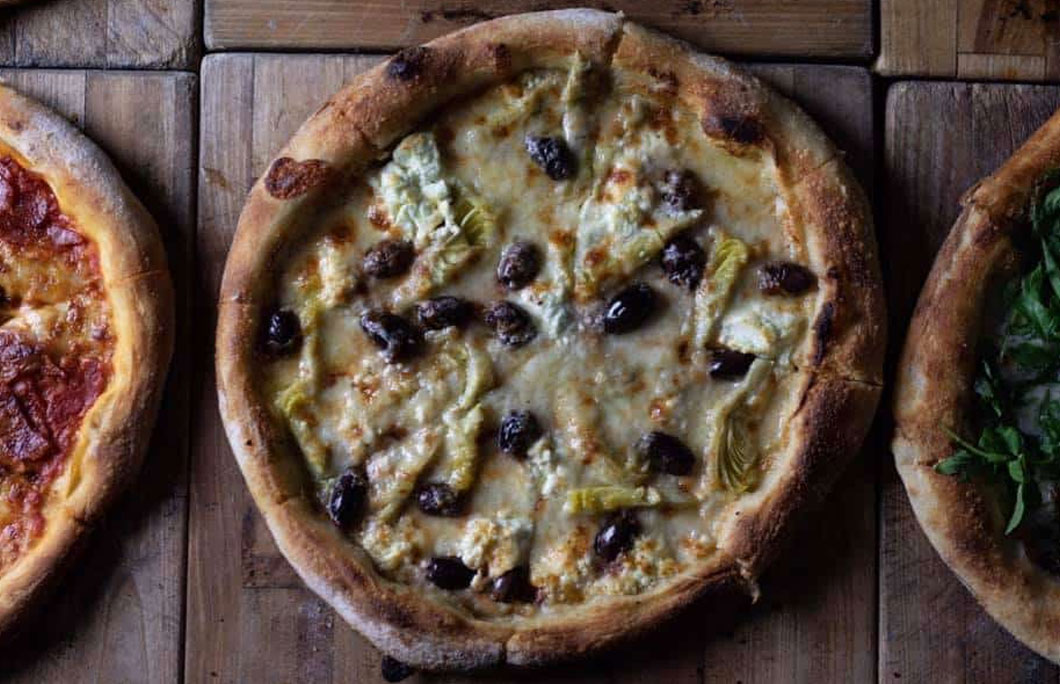 10. Via Vite – Cincinnati
Via Vite is a stylish Italian restaurant in downtown Cincinnati. It has a great selection of traditional dishes (the salt crust Branzino!) but take our advice and focus in on the pizza. With toppings such as porcini mushrooms and truffle pate you won't be able to resist.
---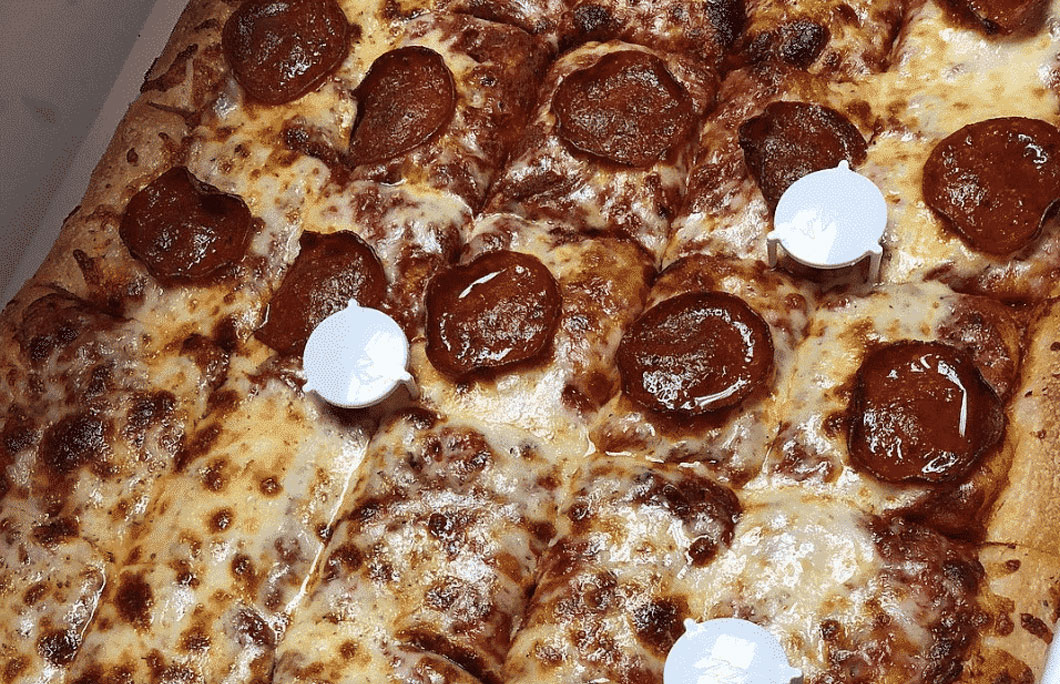 11. Adriatico's – Columbus
This old school NYC-style pizza is a campus staple of Ohio State, and has been a classic pizzeria for university students for almost 40 years. The deep dish is pretty magical – it can feed even the hungriest of appetites.
Mix 'n' match the toppings and don't forget the side of ranch.
---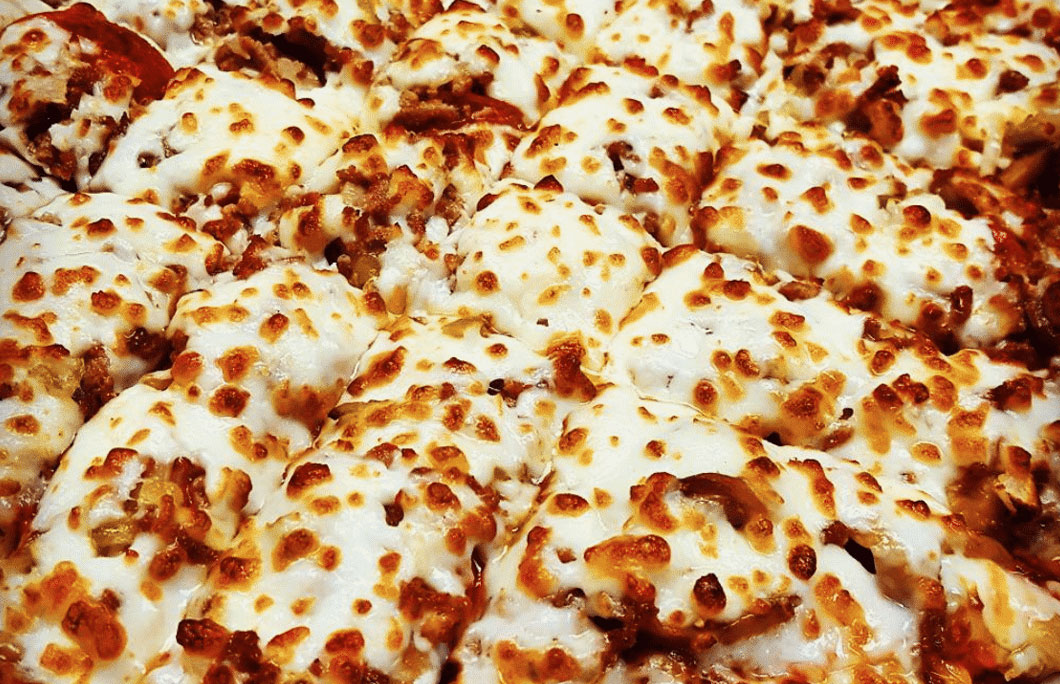 12. Marion's Piazza – Englewood
Marion's Piazza has been serving up delicious pies for more than 50 years, so you can rest assured that they know a thing or two about amazing pizza. Pies are loaded with tasty toppings (from pepperoni to peppers), the base is crunchy and the staff are friendly. All the elements of a long-lasting pizzeria.
---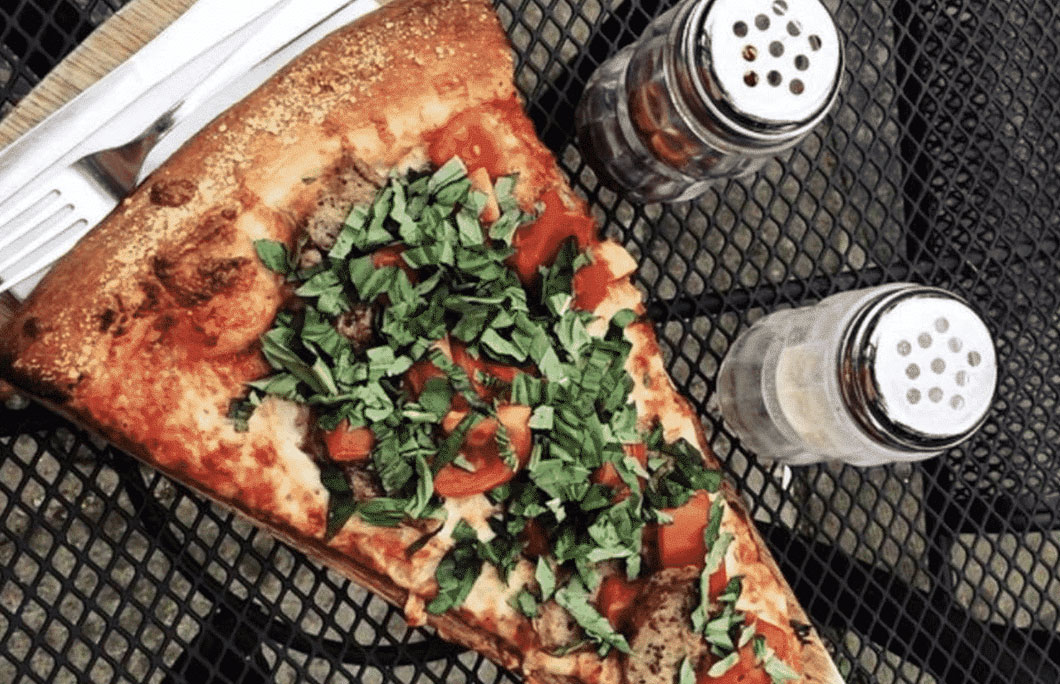 13. Crust – Cleveland
The dough at Crust is hand-tossed from scratch and it is slow raised and baked at 550 degrees to lock in the natural aroma and flavour.
Share a pie with a friend, or even better, mix and match a few different slices to experience their wide range of innovative fresh toppings.
---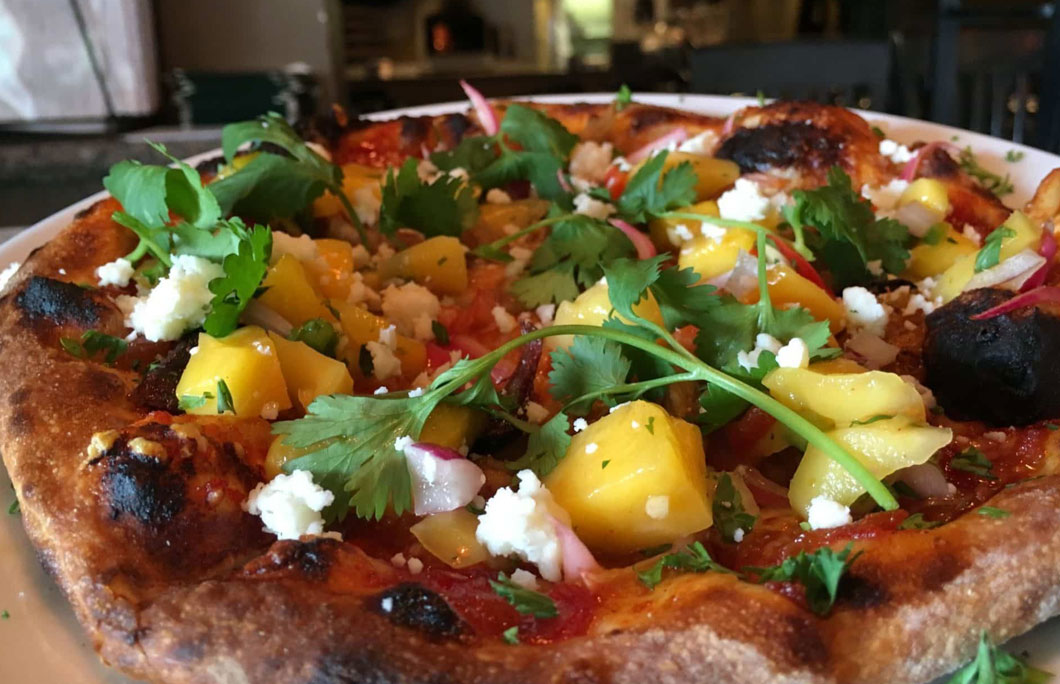 14. Figlio – Columbus
Figlio are pioneers in the wood-fired pizza game in Ohio, making their pies from scratch with delicious ingredients and traditional dough. The crusts are perfectly chewy with just the right amount of charring.
Can't choose? Get the Pistachios with Vermont Goat Cheese: goat cheese, asparagus, red pepper, pistachios and local honey.
---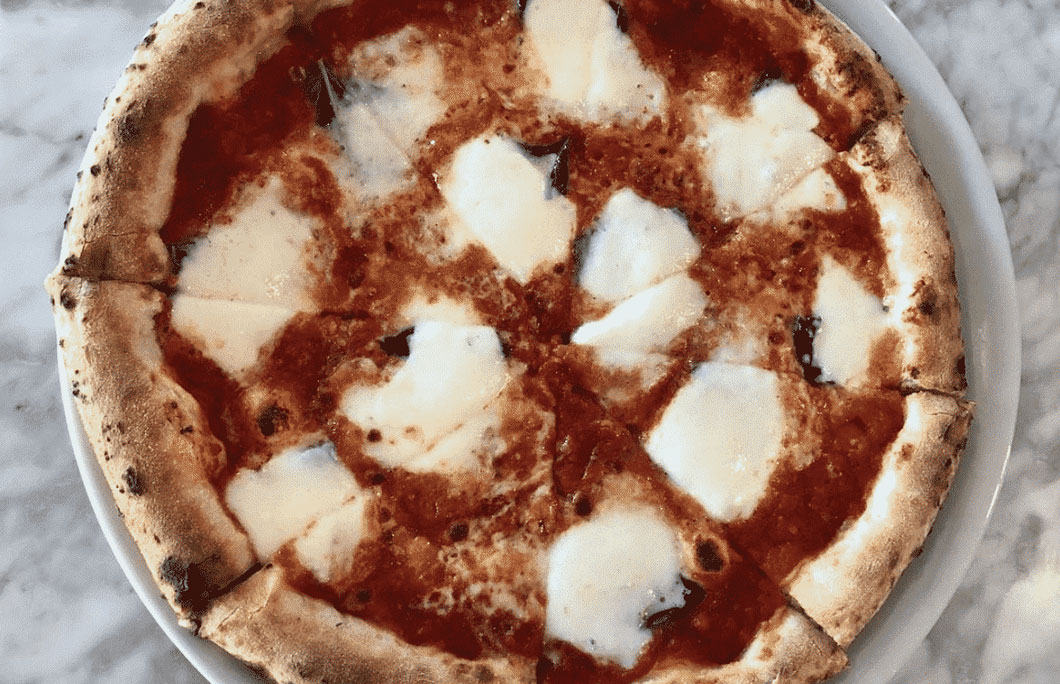 15. Camporosso – Cincinnati
Camporosso is a classic Neopolitan wood-fired pizzeria that serves up pies just as good as anywhere in Italy. It's all about the dough, which they prove for over a day in advance, resulting in that perfect springy and spongey crust. They also make their own mozzarella in-house – this is the real deal.
---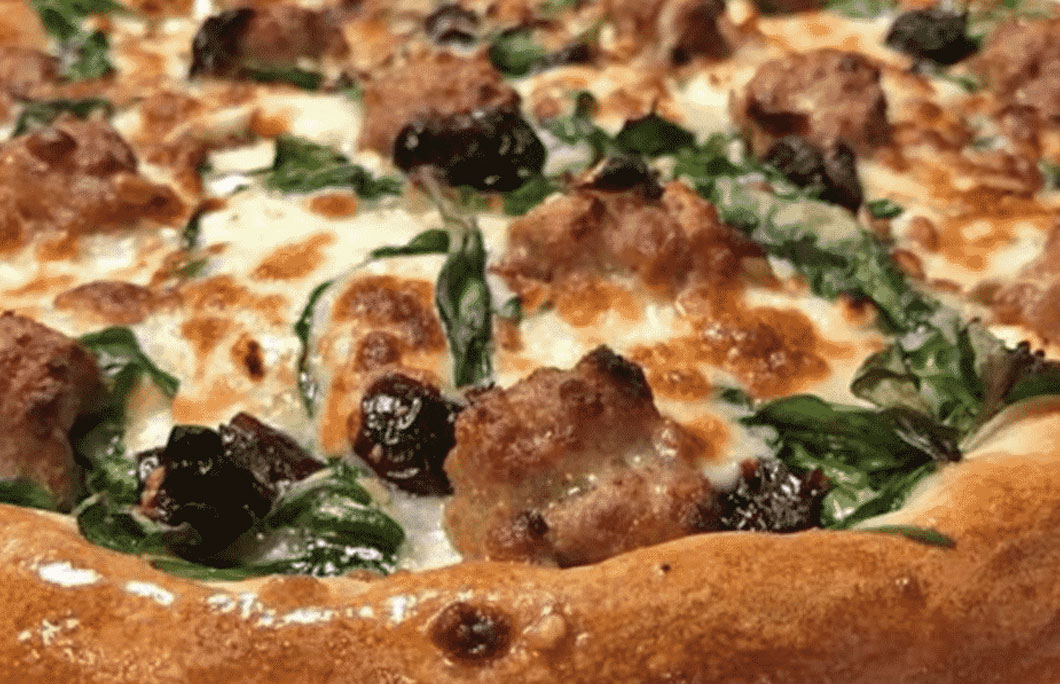 16. Samosky's Homestyle Pizzeria – Valley City
Samosky's is all about traditional pizza baking methods with some creative toppings thrown for good measure. From the Heartacado Pizza with alfredo sauce, artichoke hearts, guacamole, diced tomatoes, onion, black olives, feta, mozzarella and provolone cheese, sprinkled with basil and oregano to their Beets by Jay ( peas, beets, mushrooms, asiago and feta cheese, finished with oil and honey), this is a must-visit spot.
---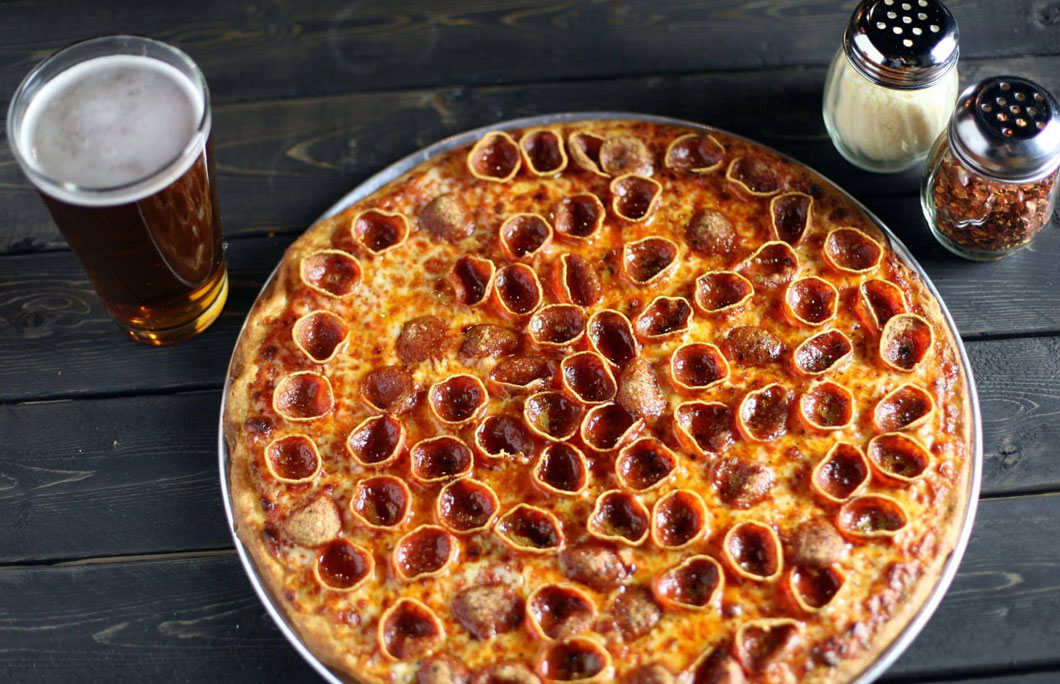 17. JT's Pizza & Pub – Columbus
JT's Pizza & Pub is a laid-back sports bar that also happens to have a keen focus on tasty food made with great ingredients. Feast on hefty calzones or a regular pizza, which you can choose your own crust. Go for garlic crust, parmesan or sesame seed – they're all delicious.
---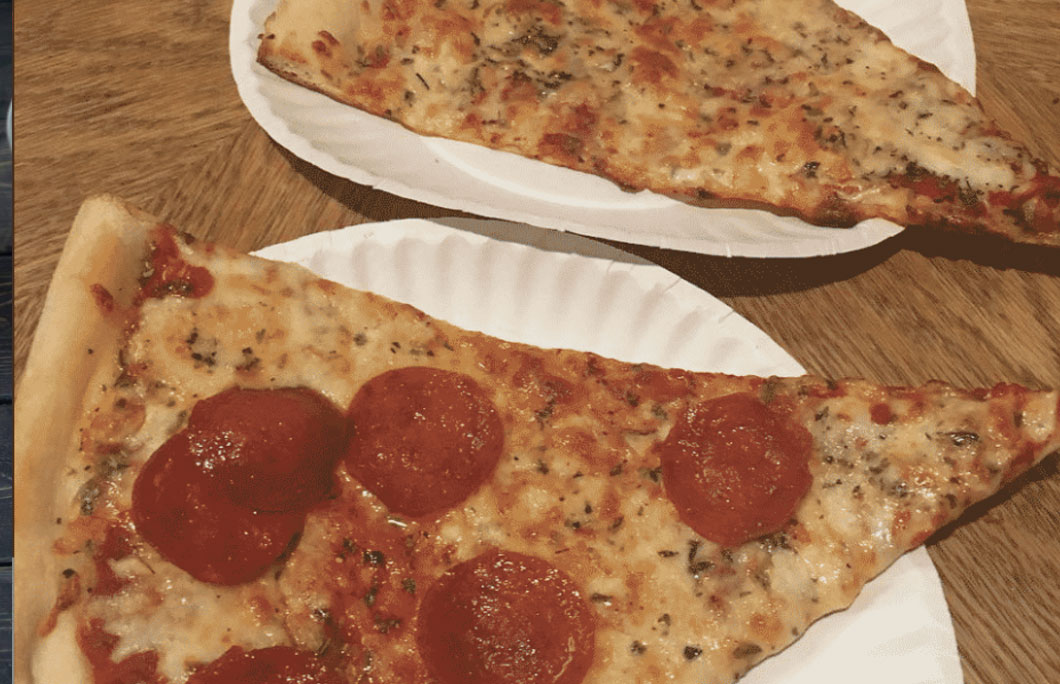 18. Ramundo's Pizzeria – Cincinnati
When all you really want after partying in Mount Lookout is that late-night slice of pizza, this is the place to go. Ramundo's serves up specialty pizzas, salads, calzones, subs and appetisers, like the "Ramundough Bites" (pepperoni and cheese rolled in dough). Try their famous 25″ Pizza Challenge if you dare: two people tackle a huge pie in just 10 minutes.
---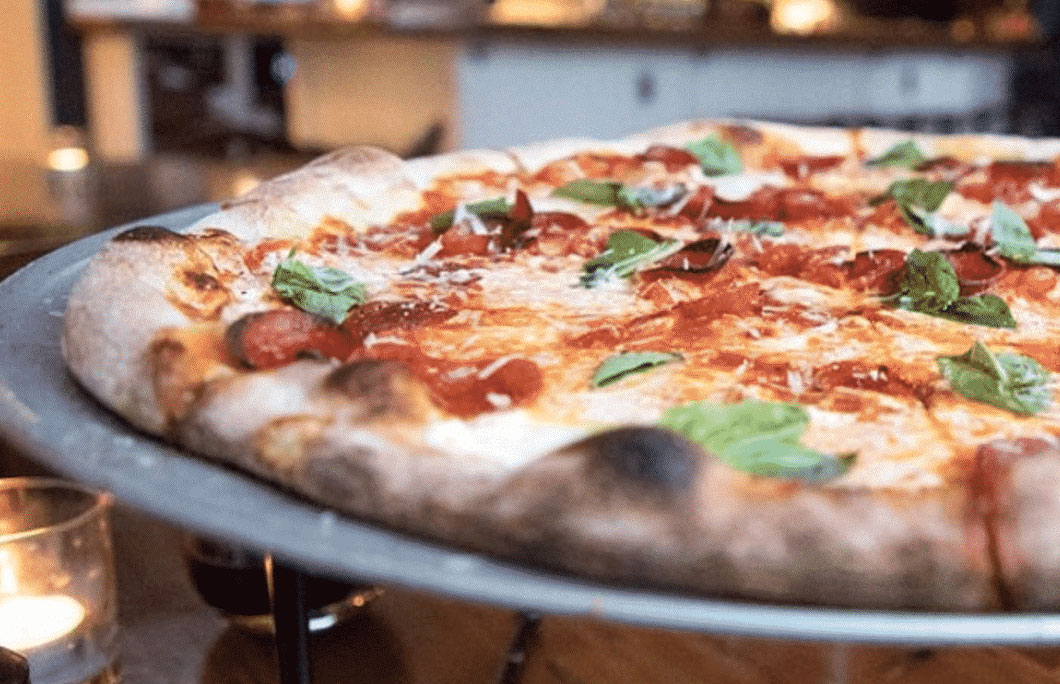 19. Il Rione – Cleveland
New York-style pizza that is as good as anything you'll find in the Big Apple itself.
Their pies are visually stunning and made for sharing. Throw in some great cocktails and this is the perfect place to start a night out. There's lots of great toppings but keep it classic would be our advice – pizza this good needs very little added to it.
---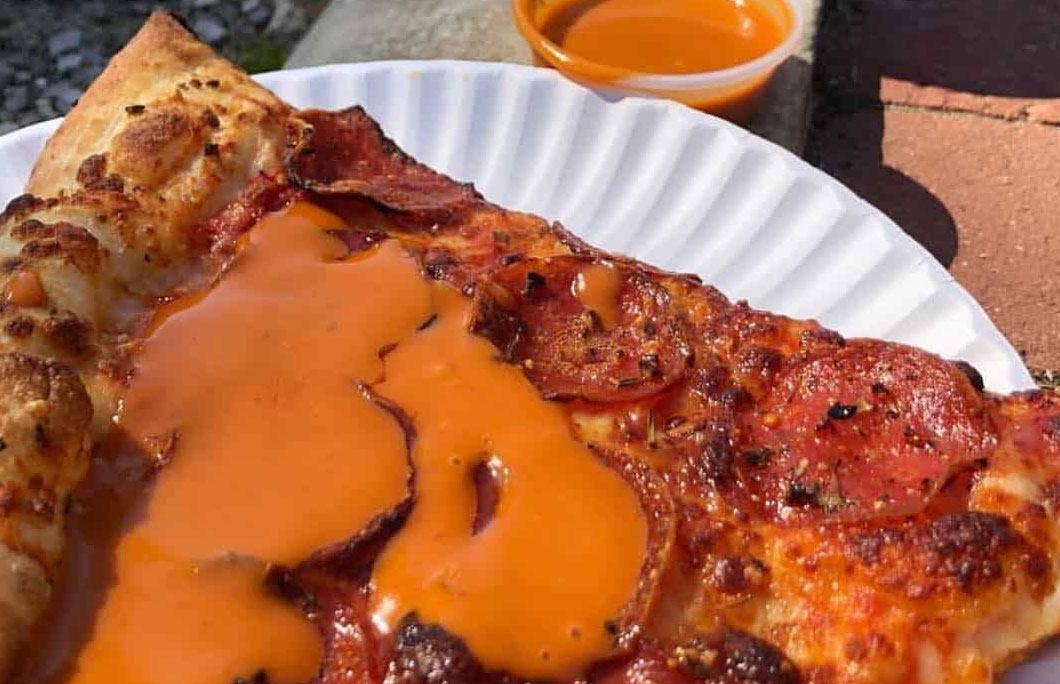 20. Mikey's Late Night Slice – Columbus
This cult pizza joint is known for its huuuge foldable slices and cheesy pies.
Chow down on breadsticks, specialty pizzas, and a Build-Your-Own option. Quirky names include the PMS (pepperoni, mushroom and sausage) and One Charming MotherF-ing Pig (extra pepperoni and extra bacon).
---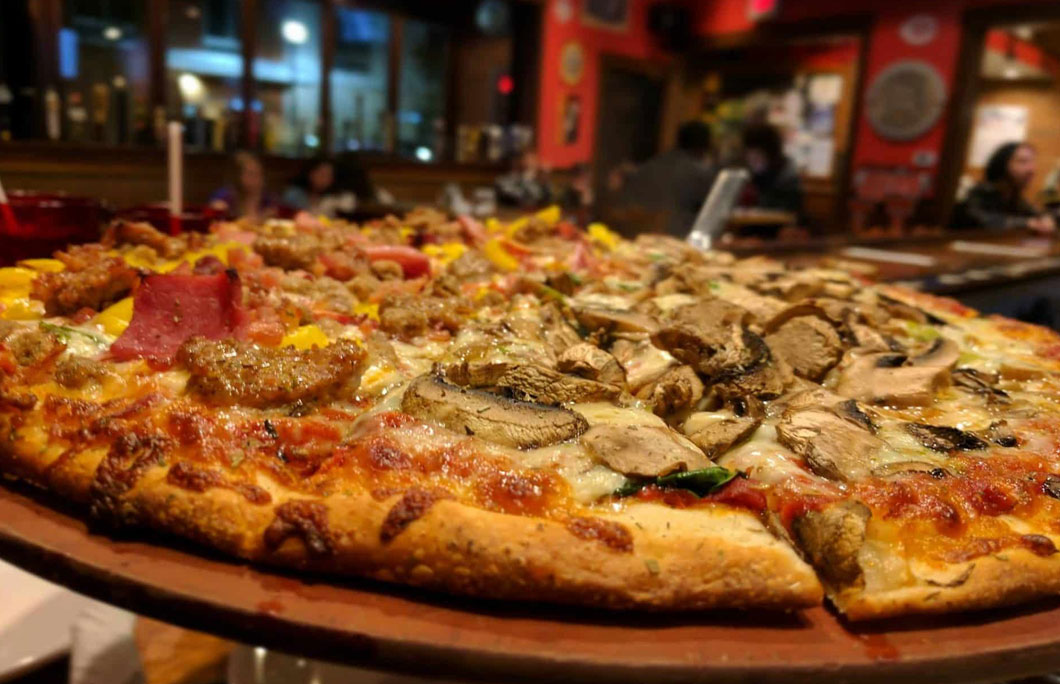 21. Adriatico's- Cincinnati
This popular sports bar with TVs and a big widescreen for all the games also serves up some of the best pizza in Cincinnati. They cook up a more American-style pizza which is served by the pan on the table and which is perfect for sharing. You can choose from extra-thin crust to thick Sicilian, with plenty of delicious toppings to add on.
Order the huge Bearcat pizza for a feast of 30 slices to share.
---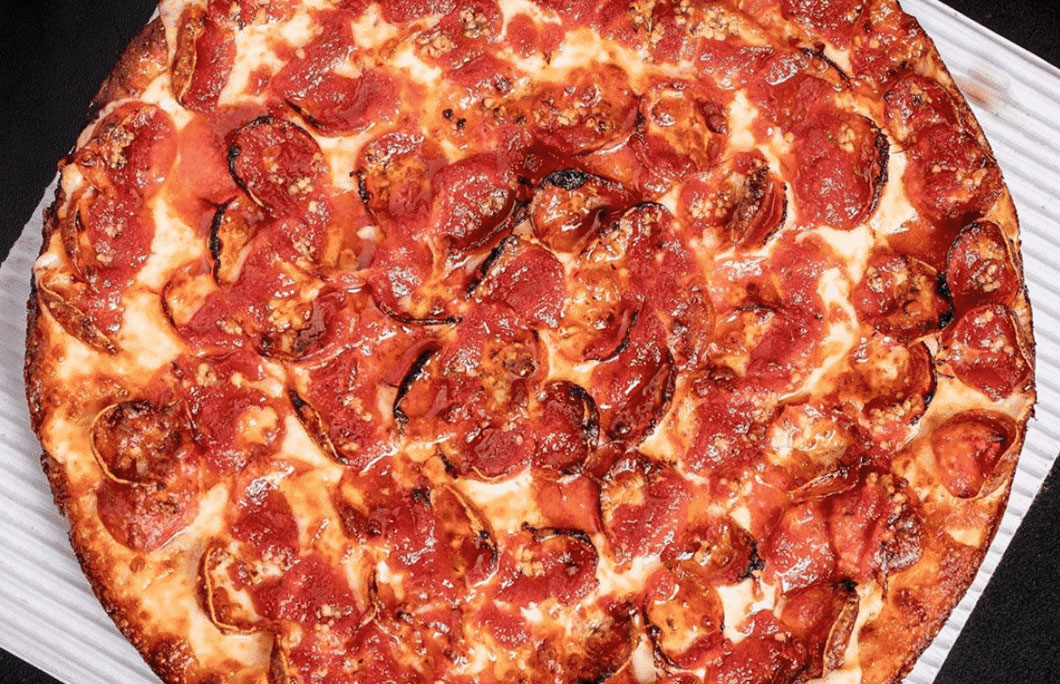 22. Ohio Pie Co. – Brunswick
Ohio Pie Co. owner and founder Nick Robson proudly states that he's created the signature 'Ohio Style Pizza'; it has a thin yet crunchy crust that's loaded with cheese and toppings that run right to the edge and a unique sauce swirl the ensures no two bites are the same. Toppings range from seven cheeses to an award-winning vegan sausage.
---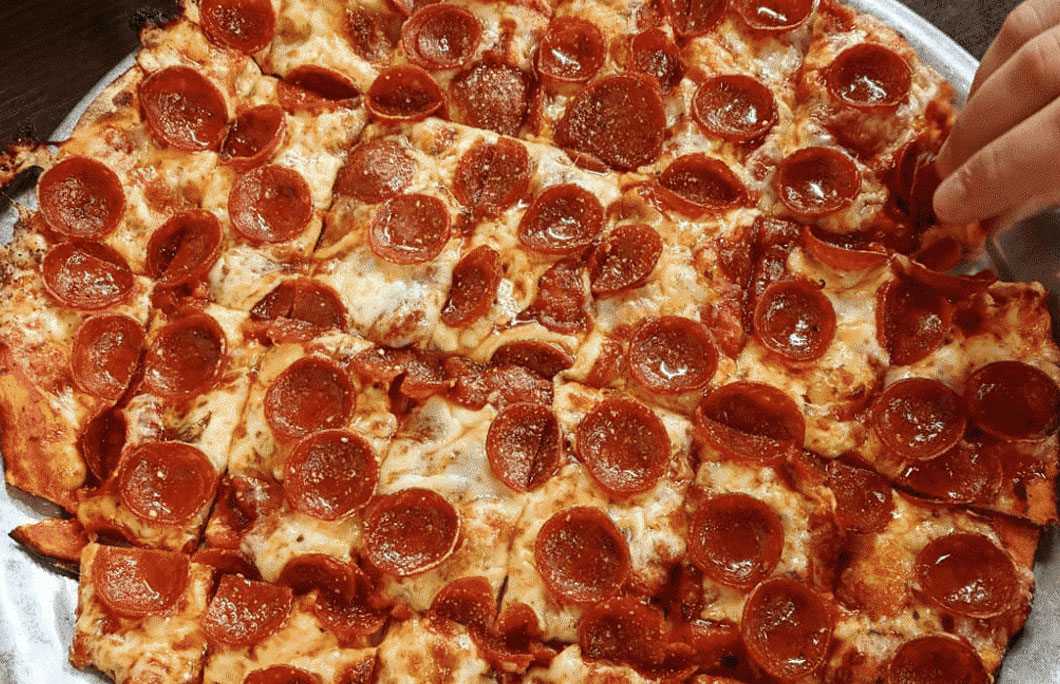 23. Rubino's Pizza – Columbus
Rubino's Pizza is about as old school as it can get – their Brooklyn-style pies are big, square and have a deliciously thick crust. Pies are smothered in cheese with speciality toppings including artichoke hearts and feta cheese.
And don't worry if you're trying to be healthy – there's a cauliflower base option.
---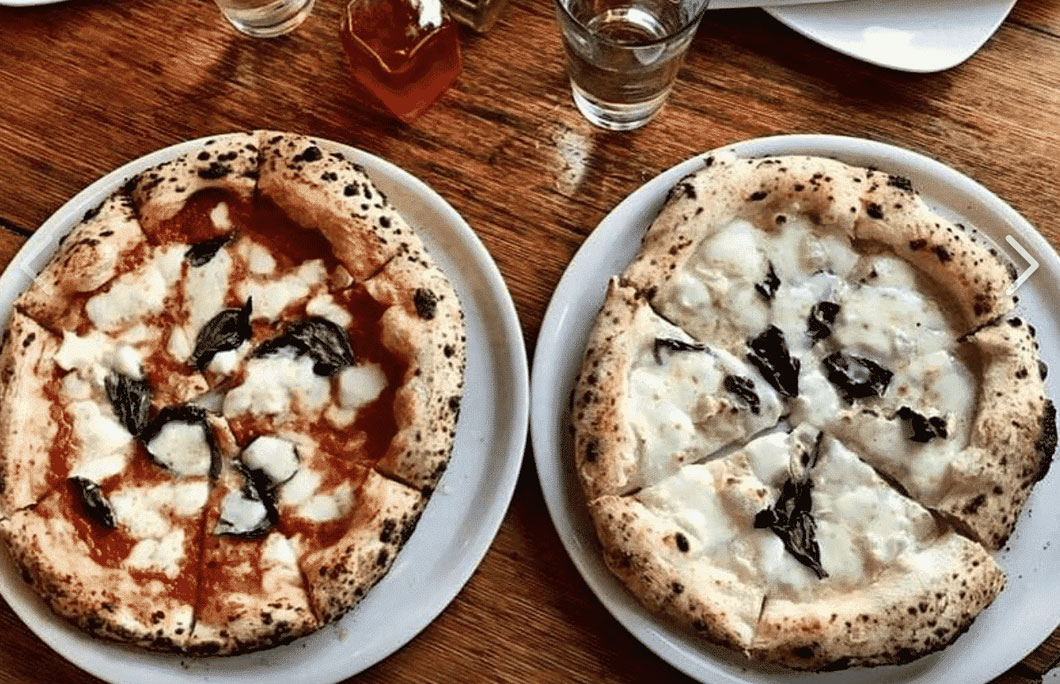 24. Vero Pizza Napoletana – Cleveland
Their pies couldn't be more classical in style and are so authentic you might as well be sitting in Naples, Italy eating them.
Cooked within a couple of minutes in their wood-fired oven, it's all about the beautiful springy and chewy dough. Make sure to leave some room for their homemade gelato though.
---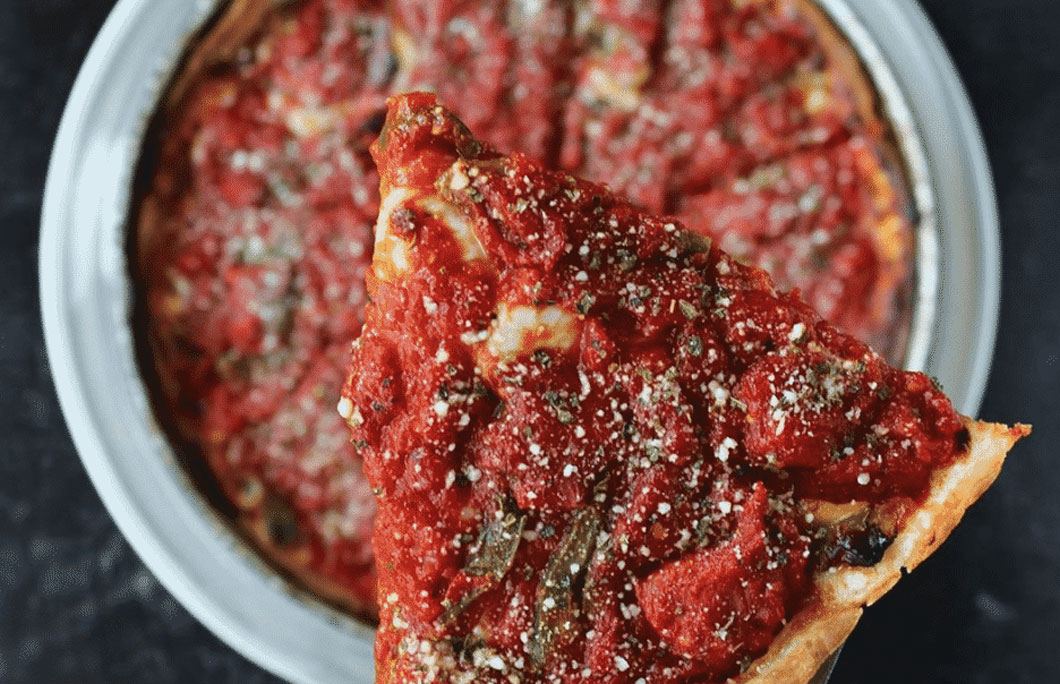 25. Two Cities Pizza Company- Mason
If you're looking for a Chicago-style deep dish, then this is the spot. They also have a sizable draft beer list to accompany your slice and loads of tasty sides.
With its "NYCHI" concept, Two Cities offer's both styles, foldable slice-lovers, and the saucy, knife-and-fork variety can both enjoy their preferred slice!
Spending some time in the country? You'll want to check out The 50 best Places For Pizza In America.
---