The 25 Best Burgers In Oklahoma
The best Oklahoma burgers can be found in historic Route 66 diners and rather swish (and no less wholesome) places, but did you know that Onion Burgers (choice ground beef and onions that sizzle right off the griddle) were born in the Sooner State many decades ago?
Of course, these days there is a far wider selection of what to adorn your burger with, but whatever way you slice and dice it, prepare to work up an appetite as you make your way through our list of the 25 best Oklahoma burgers…
The Best Burgers in Oklahoma, How do these rankings work?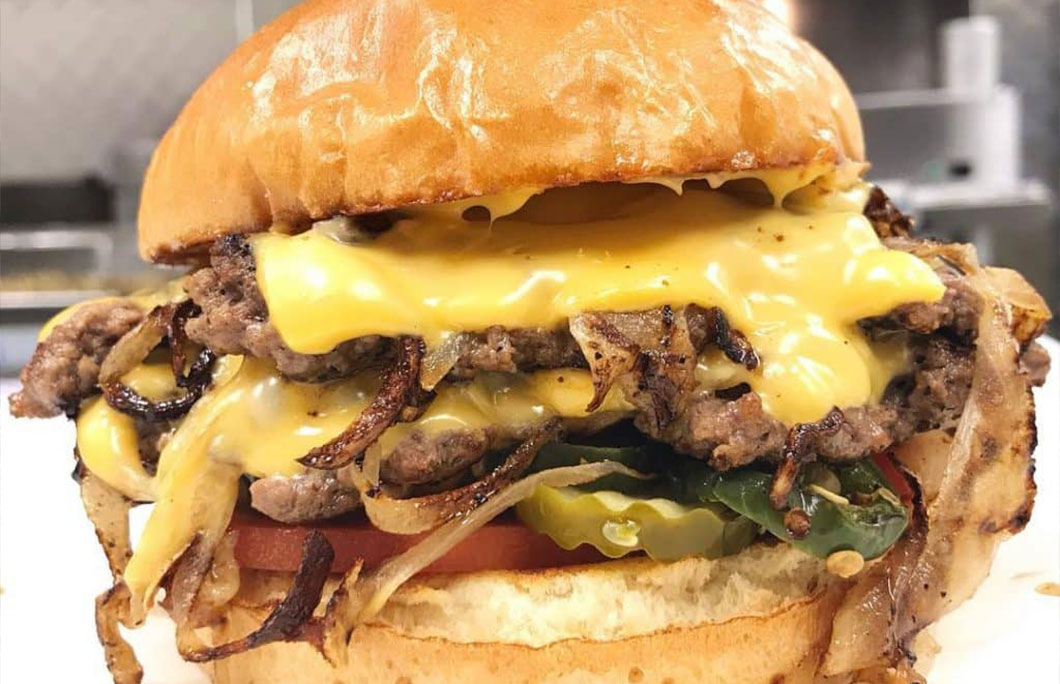 1. Tucker's Onion Burgers, Oklahoma City
These guys are always busy for a reason: their delicious fresh ground beef is all-natural and hormone free, ethically produced by regional growers. Tucker's has four convenient locations in OK, so you won't have to go too far your fix.
---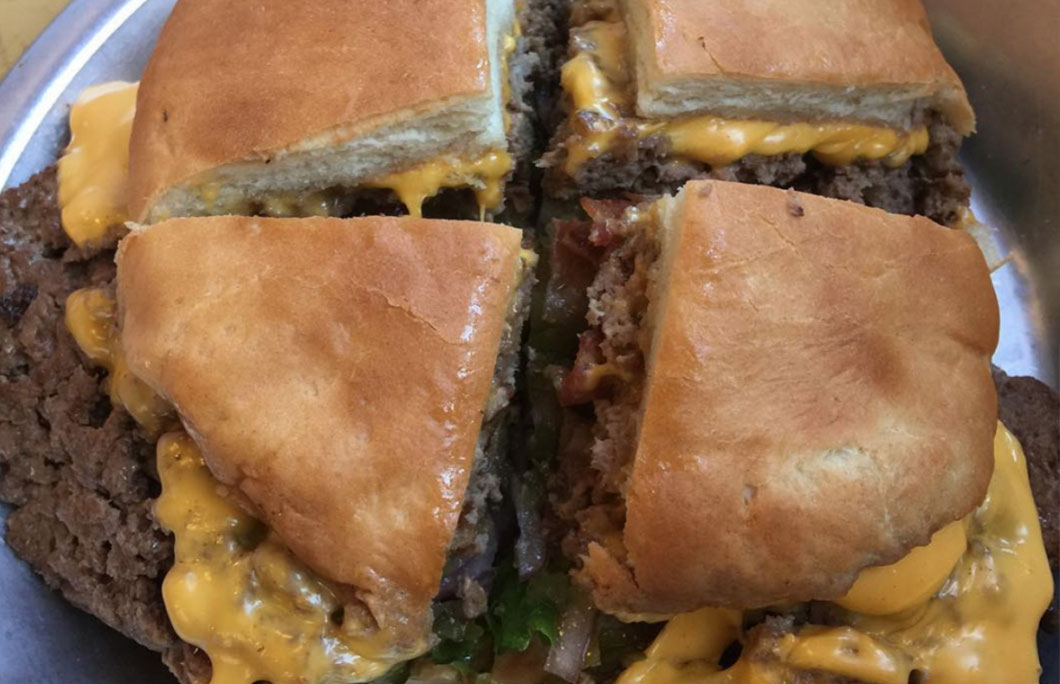 2. Meers Store and Restaurant, Meers
This family restaurant is famous far and wide for its Meersburger, a 7″ diameter burger made from prize-winning Texas Longhorn beef. The hefty 16 oz. burger is a challenge – even for the hungriest folk – but you'll be rewarded on that first bite with oozing cheese, dripping, juicy beef and soft buns.
There's a reason why people drive so out of their way to dig into this burger – it's one of the best burgers in Oklahoma.
---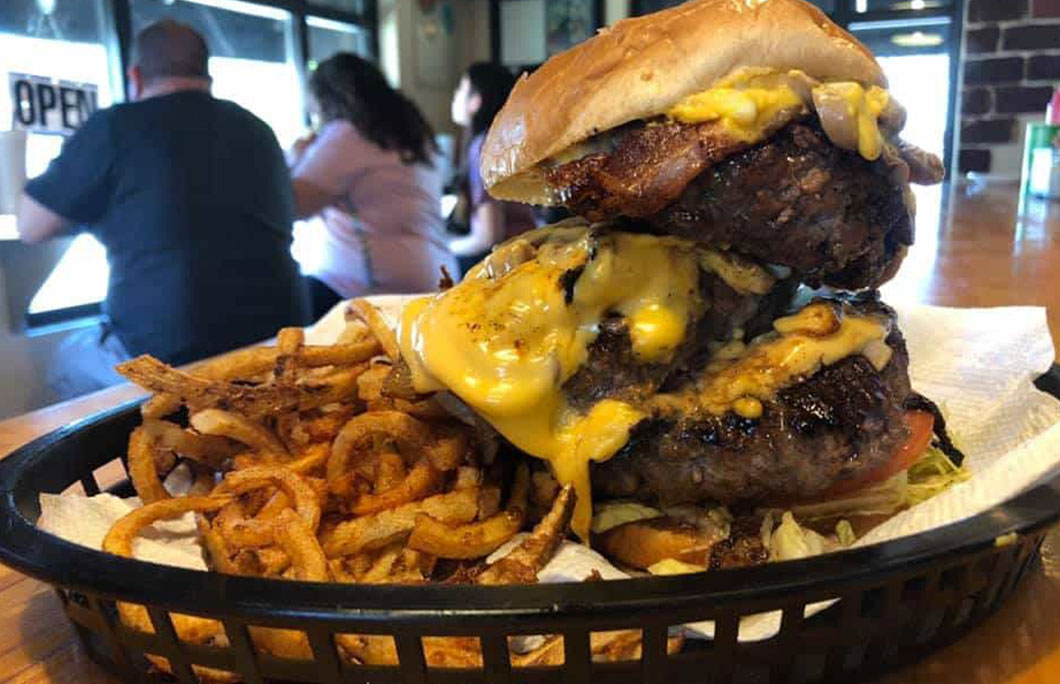 3. Nic's Grill, Oklahoma City
Nic's Grill has been featured on Diners, Drive Ins, and Dives, Jay Leno and Jimmy Kimmel, and for good reason: these burgers are da bomb.com.
If you don't order the Cheese and Everything, you deserve to lose your place in the (often lengthy) line. It's a greasy beauty packed full of mustard, mayo, lettuce, tomato, pickles, grilled onions and plenty of cheese.
---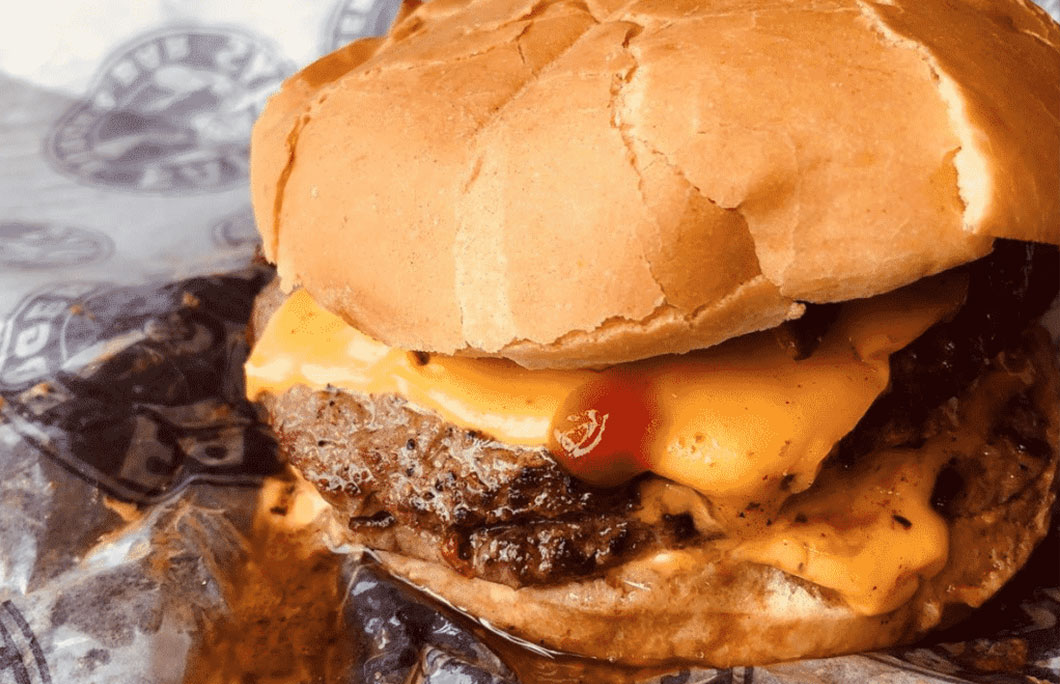 4. Fat Guys Burger Bar, Tulsa
Fat Guys Burger Bar is home to the ultimate burger for cheese lovers. They smash together two juicy beef patties with butter and American or Blue cheese in the middle for a gooey, molten beauty. Try the Fat Guys special burger if you're super hungry: it's loaded with bacon, cheese and two hot dogs.
---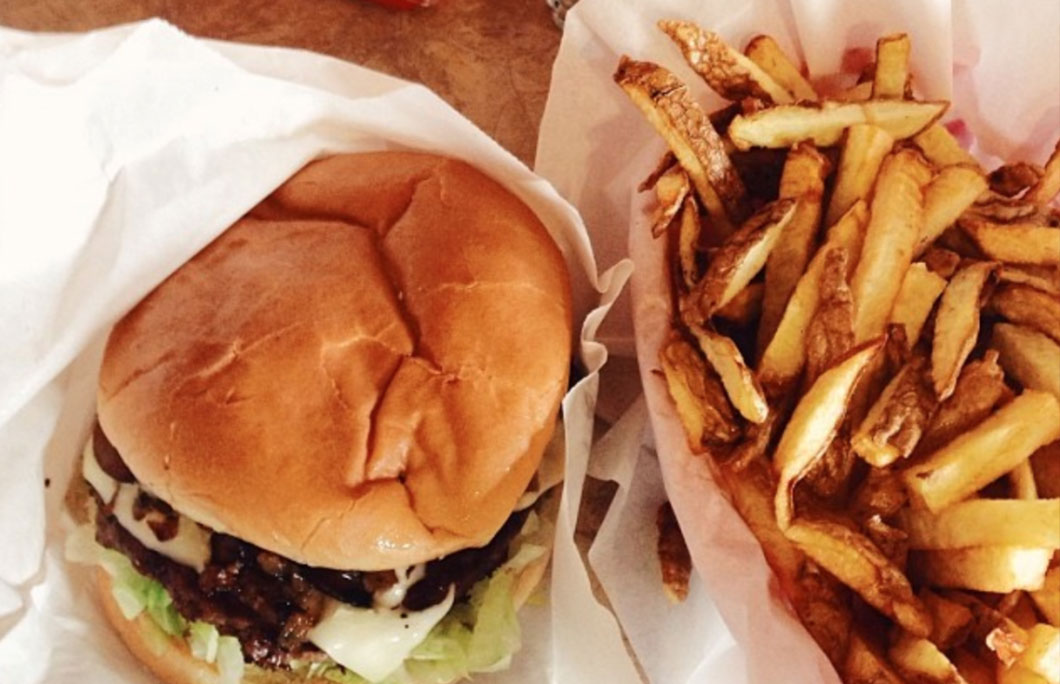 5. Tasty Burger, Choctaw
Tasty Burger certainly lives up to its name, with burgers that are out-of-this-world delicious. If you like a burger stacked high with toppings and dripping jus and cheese, this is the place for you.
The menu is small and compact, yet has exactly what you need. Which is a super tasty burger.
---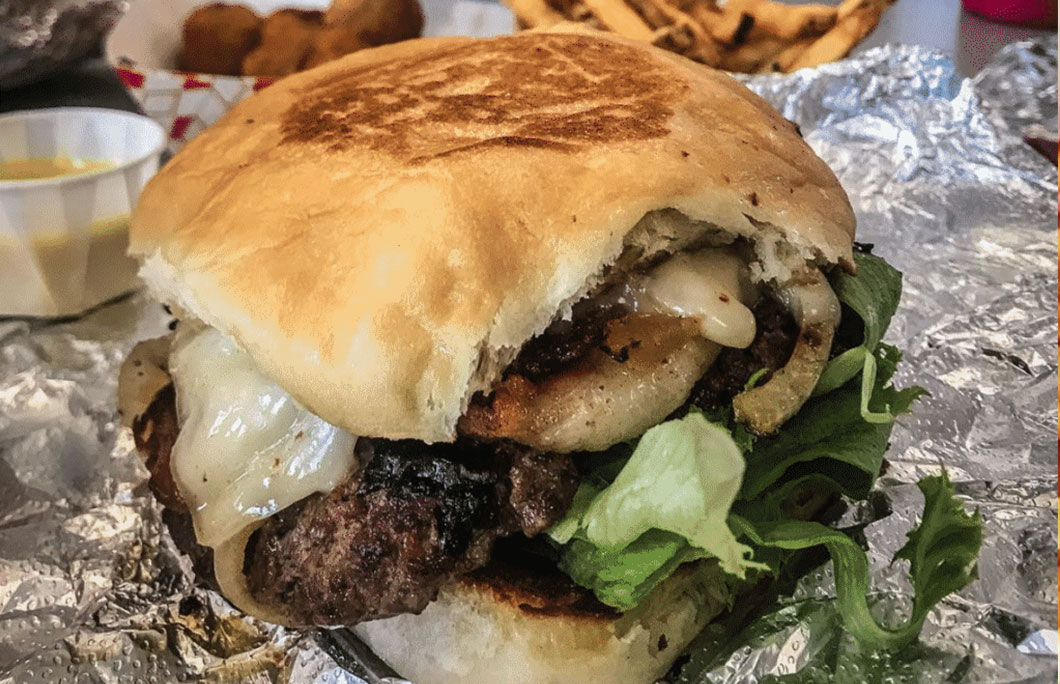 6. Patty Wagon, Oklahoma City
This gourmet burger joint serves up 100% Certified Angus Beef burgers and fresh hand-cut fries. The buns here are always beautifully squishy and the meat perfectly tender.
The Jailhouse Blues burger is where it's at: Single patty covered in delicious melted blue cheese crumbles, crisp, thick-cut hickory smoked bacon, lettuce, tomato and mayonnaise.
---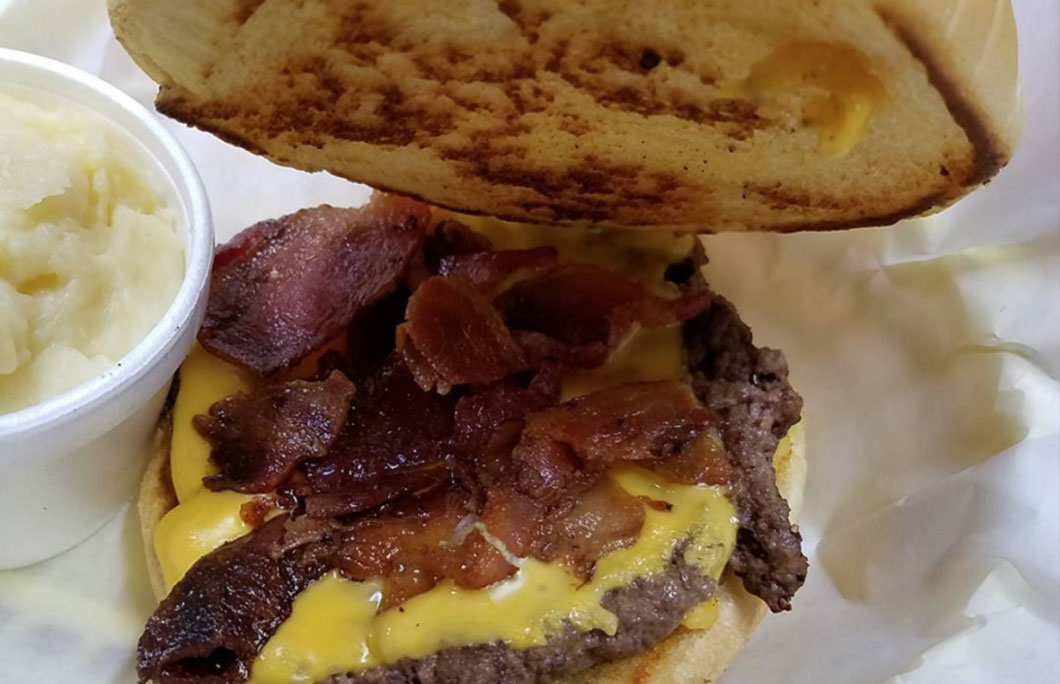 7. Boompa's Burgers, Elgin
This popular diner dishes up comfort food until late at night, so you can pretty much always get your Boompa's fix. The freshly grilled burgers and soft buns are so good that you could eat one seven days a week – and look, we wouldn't judge you. Their burger is huge, meaty and bursting full of delicious toppings and sauces.
---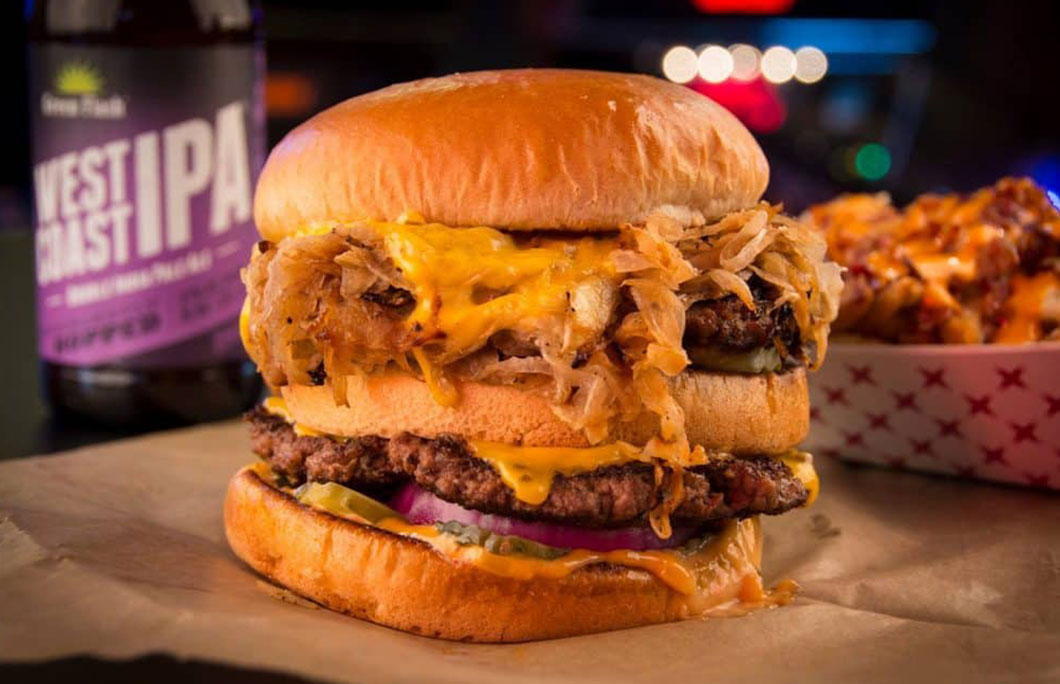 8. Smitty's Garage Burgers & Beers, Tulsa
This burger chain keeps a local vibe, with seriously great burgers. Choose your protein (such as turkey, bison or beef) and go wild with the toppings. The Kitchen Sink burger has Sautéed Shrooms, Swiss, Sweet Jalapeño Relish, Garlic Aioli, BBQ Sauce, and Onion Rings.
They also have gluten free buns, vegan garlic quinoa patties and lower-calorie options if you're not feeling like a gluttonous feast.
---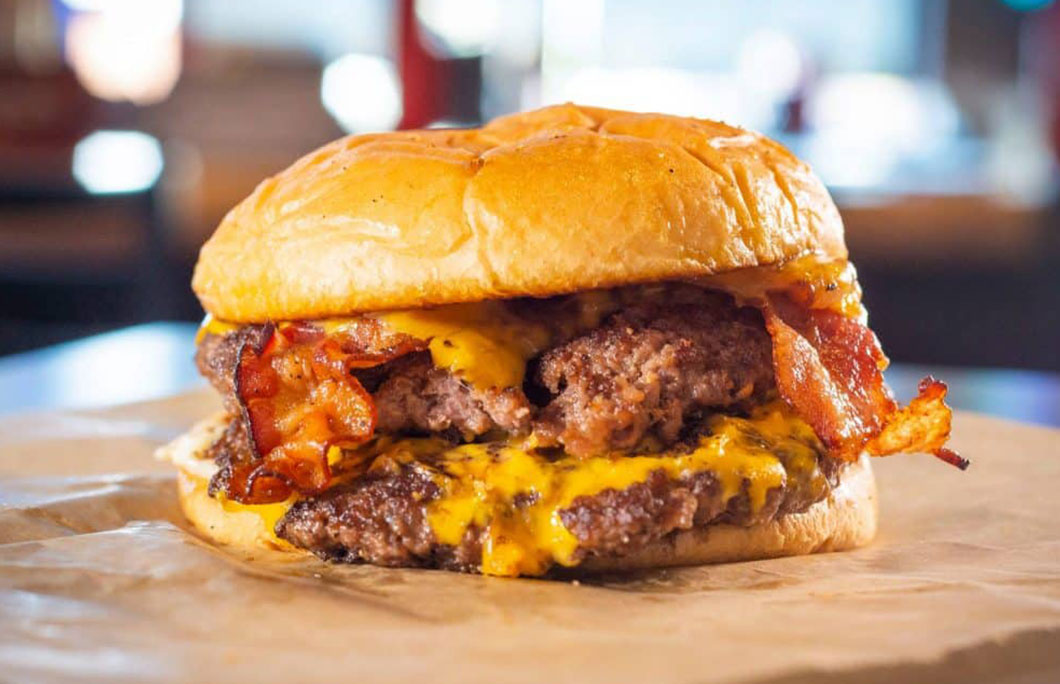 9. The Garage Burgers & Beer, Oklahoma City
It's a small chain with several OK locations, all serving up amazing burgs'. The Garage offers everything from bison, turkey, Angus beef burgers, fork and knife hotdogs, tacos, and fresh cut fries. Oh, and beer. Lots of beer.
It's those juicy burgers that you need in your life ASAP though. Choose to make your own or go with a solid choice from their own creations.
---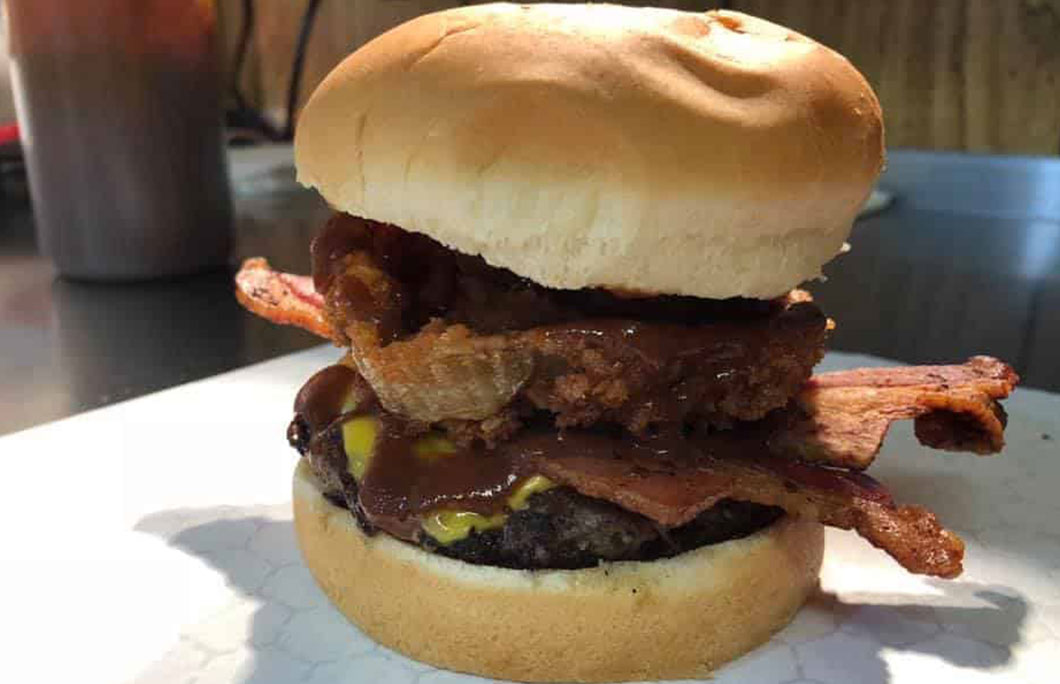 10. CJ's Burgers, Eufala
The burgers at CJ's have no frills to them; just a good ol' burger that is made to juicy perfection. The burgers keep things simple without going overboard on toppings and taste absolutely out of this world.
The end result? It is absolutely mouthwatering and well deserving to be among the best burgers in Oklahoma. They're huge, so come with an appetite.
---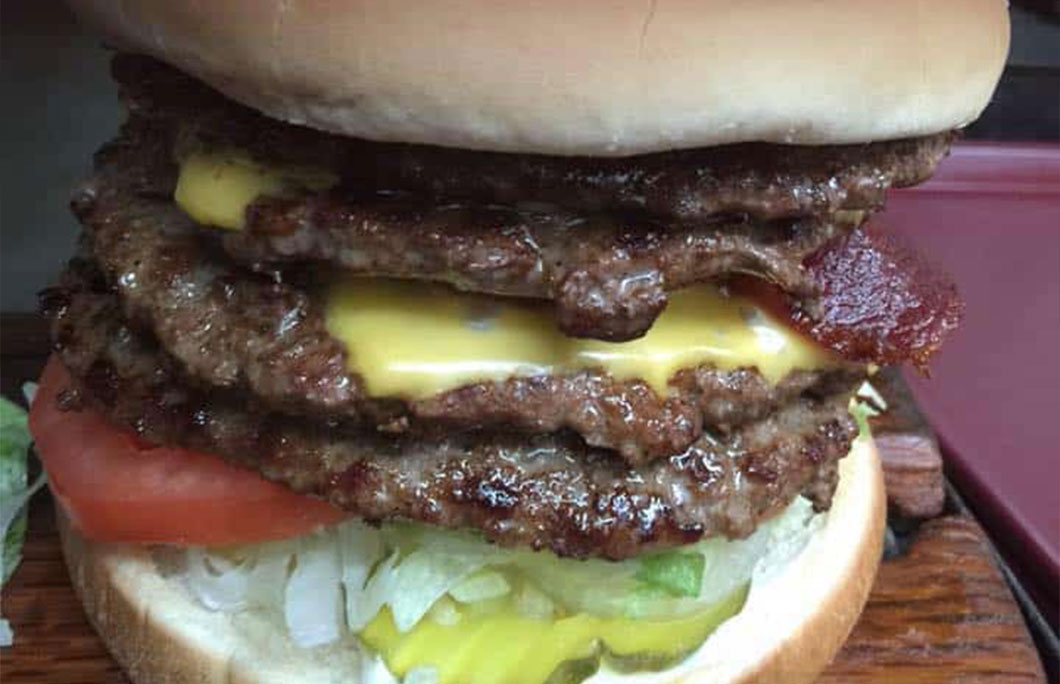 11. Burgers N More, Sapulpa
They keep things nice and simple here in this casual dining restaurant, focusing on really good beef with simple toppings. The burgers are big enough to fill even the hungriest of bellies, yet still perfectly sized that you can fit a bite in your mouth in one go. Perfection? You betcha.
---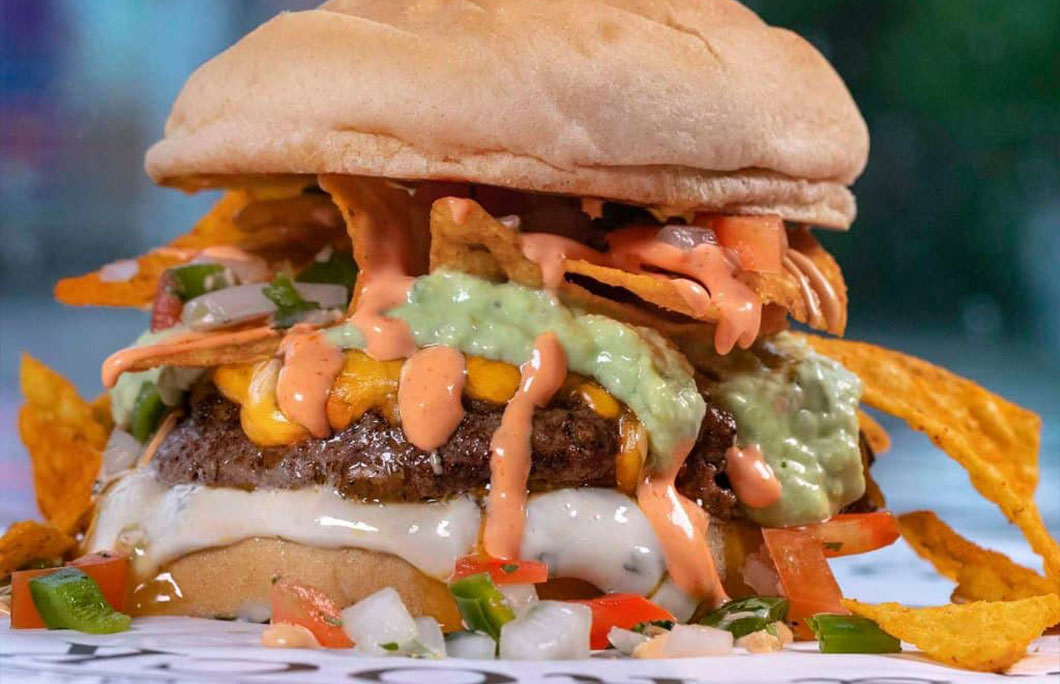 12. S&B's Burger Joint, Oklahoma City
With a few locations across the city, this is surely one of the must-try Oklahoma City burgers. They make all their own special sauces and have droolworthy creations that make it impossible to choose just one burger.
But choose you must. Go for the Nacho Libre for something different: melted cheddar, avocado cream, fresh pico, Nacho Cheese Doritos & Cholula aioli served on a buttery toasted bun with cilantro-lime aioli.
---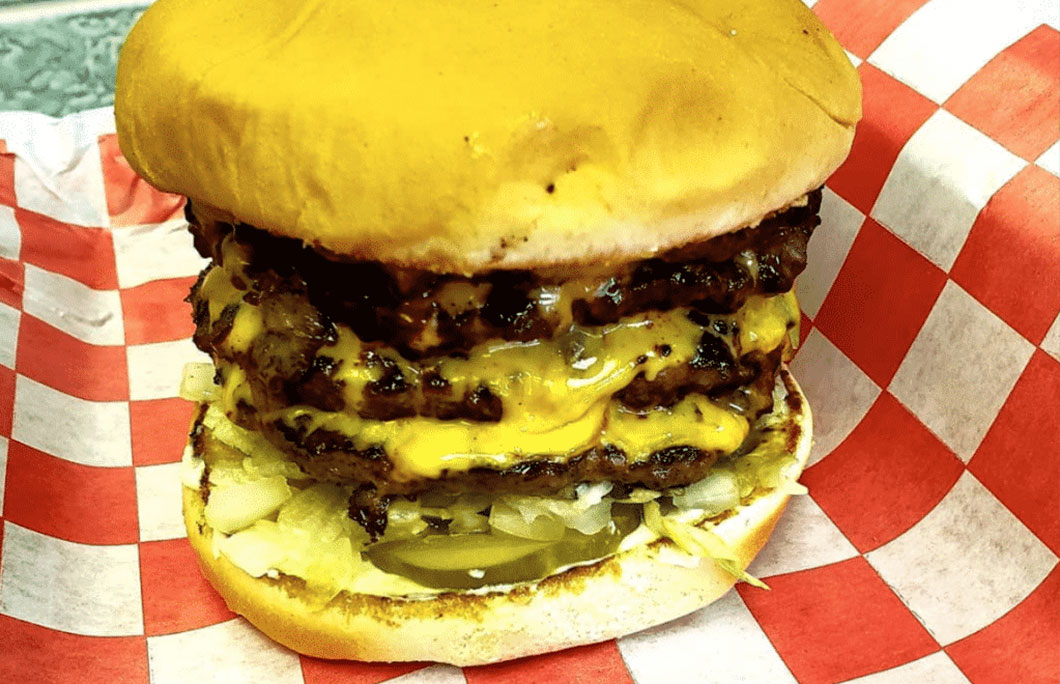 13. Hank's Hamburgers, Tulsa
This is an iconic spot for some of the best burgers in Tulsa. Hank's opened in 1949 and is still going strong. They're famous for their Big Okie, which has four quarter-pound patties, four slices of cheese, mustard, pickles, fried or raw onions, lettuce and tomato.
It's a challenge to finish, but you'll be seriously satisfied if you do so.
---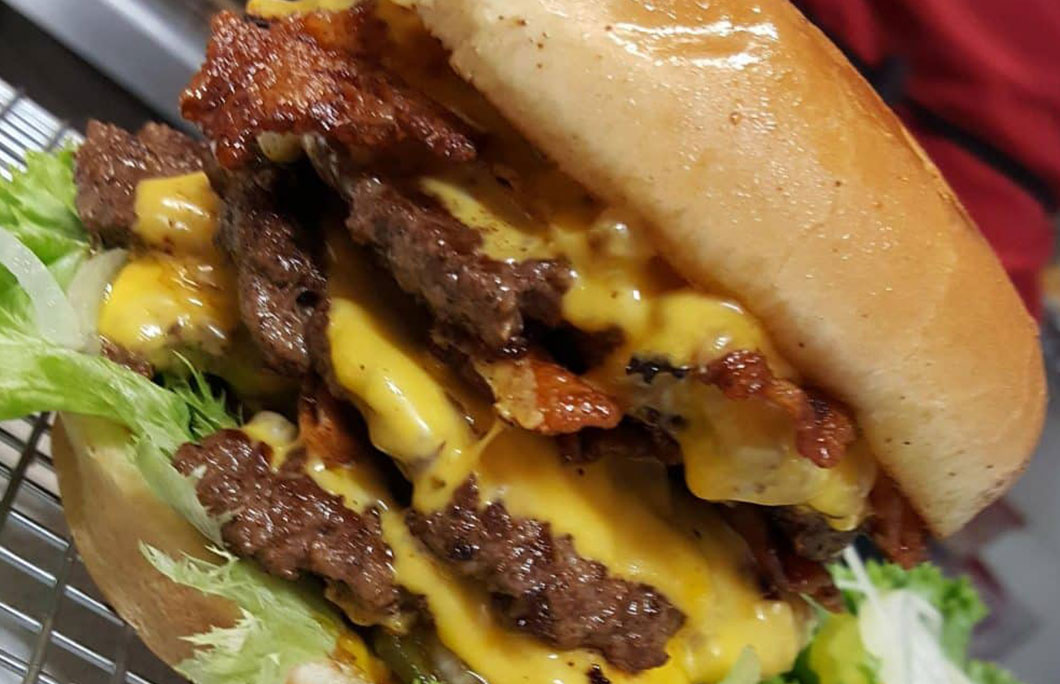 14. Bait Shop Burgers, Snyder
Bait Shop Burgers has become a local favourite for burger lovers' in the Snyder area and you'll soon see why once you've taken a chunk out of their juicy burger. The patties are dripping with flavoursome juice, with toppings such as melted cheese and crispy bacon to finish it off. Double 'em up if you're really hungry, but be warned: these burgers are big.
---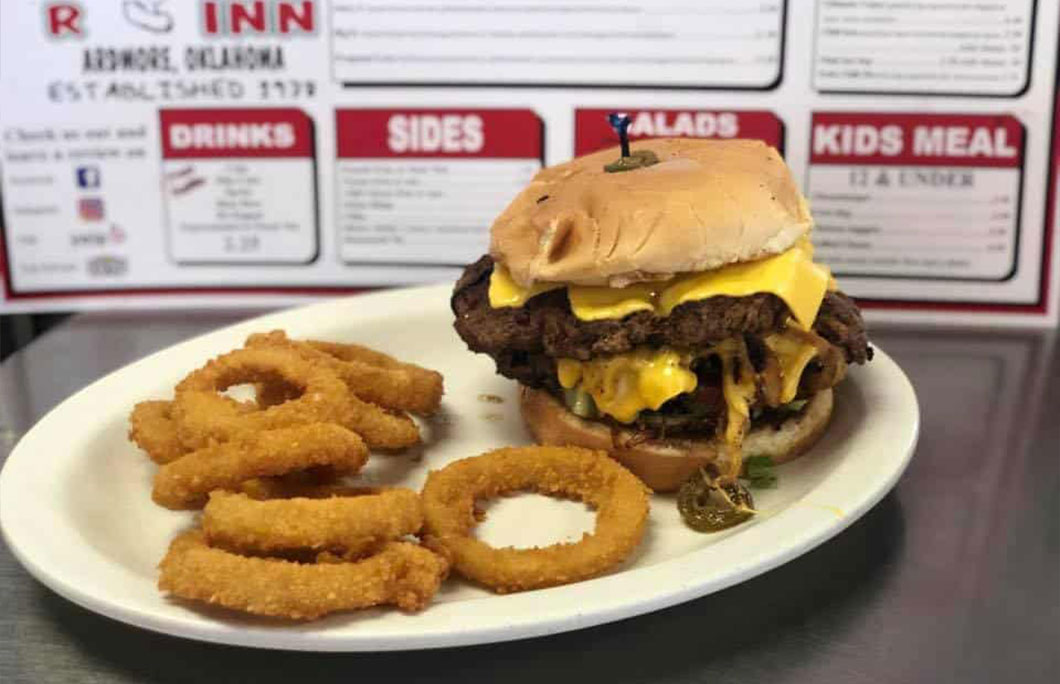 15. Hamburger Inn, Ardmore
Hamburger Inn has been cooking up some of the tastiest burgers in Oklahoma since it first opened all the way back in 1938. When somewhere has been around for this long and is still winning awards for its burgers, you know they're the real deal. The menu is small and compact, yet has exactly what you need. Which is a super tasty burger.
---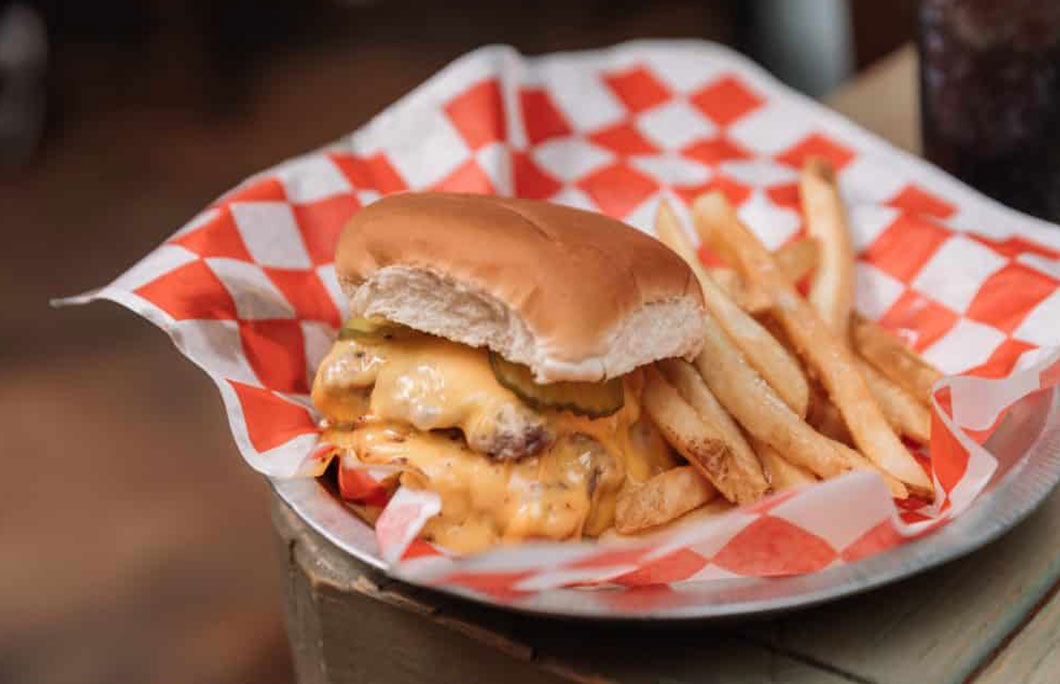 16. The Cow Calf-Hay, Oklahoma City
The Cow Calf-Hay is a a local restaurant that takes pride in their Premium Black Angus Beef, 100% fresh never frozen. You can go for any burger here and it will be lipsmackingly delicious.
Want a real feast? Order a triple (or go wild and get a QUAD) Juicy Lucy, which comes with fries and plenty of napkins.
---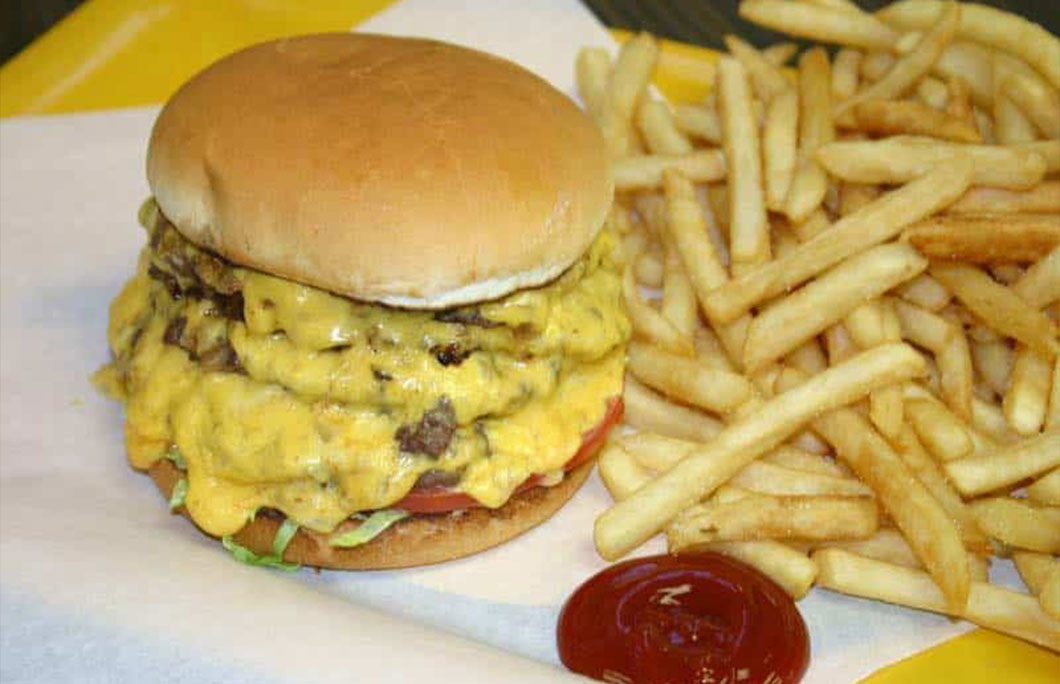 17. Brownie's Hamburger Stand, Tulsa
Another Tulsa icon, open since 1956, Brownie's Hamburger Stand is one of the oldest burger joints in town. Brownie's is best known for their amazing burgers and refreshing homemade root beer.
Keep things simple with a juicy cheese burger and be sure to get a slice of freshly baked pie to finish off.
---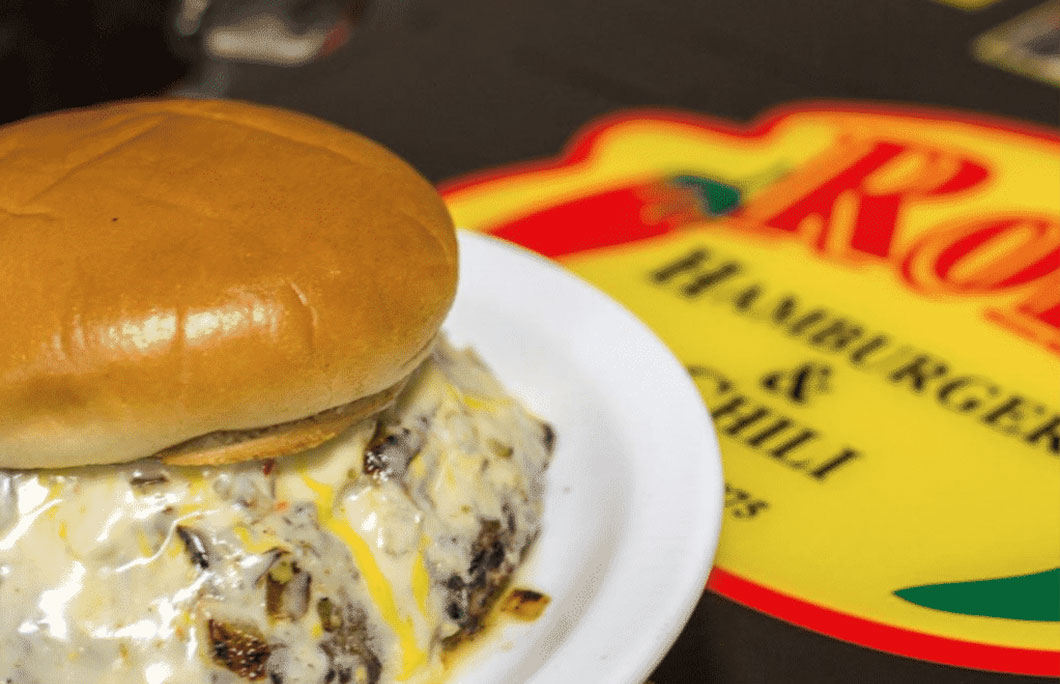 18. Ron's Hamburgers & Chili, Tulsa
It's all about the Ron's Special here: a one-of-a-kind cheeseburger with the onions fried into the meat then topped with bacon bits. They then throw on a slice of Cure 81 ham with pepper jack and American cheese in a bun with mustard, mayonnaise, pickle, lettuce and tomato.
There's now 19 other Ron's Hamburgers and Chili restaurants throughout Oklahoma, Texas and Arkansas, so you won't be stuck for your Ron's burger fix.
---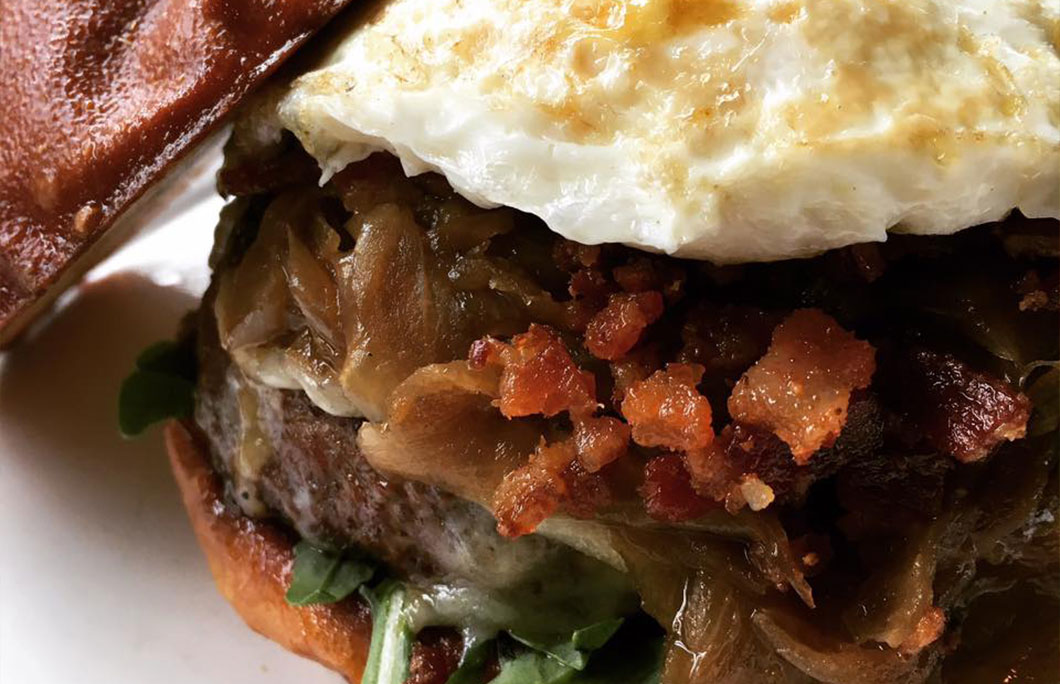 19. Republic Gastropub, Oklahoma City
Republic Gastropub perfectly combines good vibes with great food and craft beer. The premium black Angus beef burgers here are hand pattied each morning and served on a toasted pretzel bun.
The signature burger is a must: caramelised onion-apple wood smoked bacon relish, bleu, gruyere, arugula and a fried egg. Wash it down with a choice of 100 beers.
---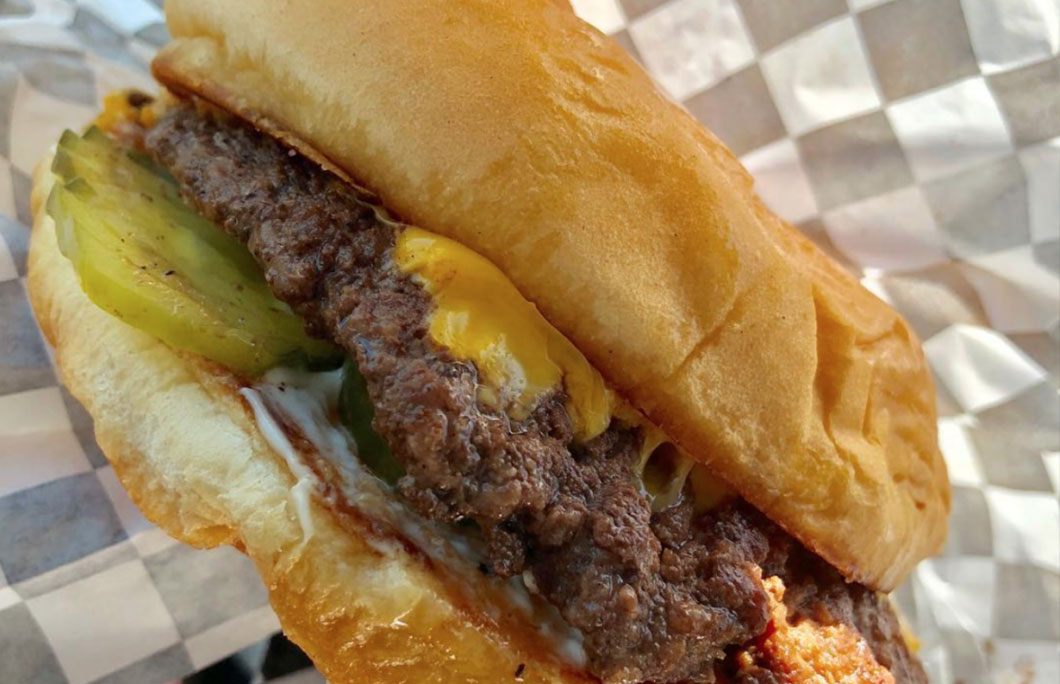 20. Pit Stop BBQ & Burgers, Hugo
This fantastic BBQ joint knows a thing or two about good meat, so you can expect a seriously great burger. What to look forward to? You can start drooling over a fresh grilled patty, topped with onions and pickles, and served on a warm, grilled bun. It's popular for good reason. Add on bacon and cheese and all sorts of other toppings, too.
---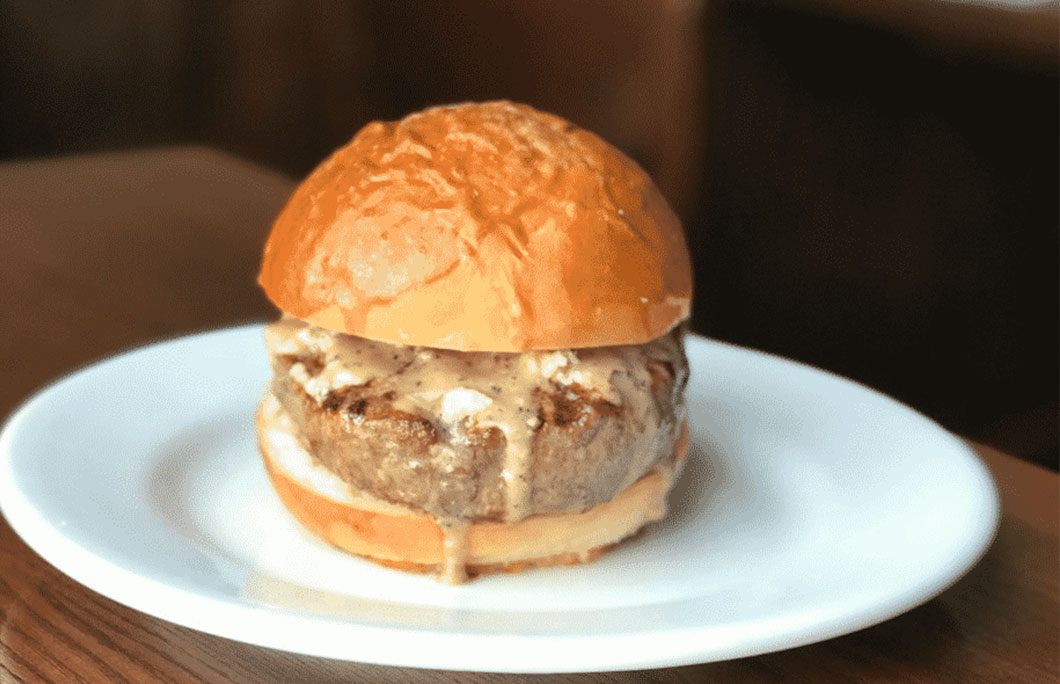 21. The Tavern, Tulsa
This is the place to come for a super gourmet, upscale burger. The Tavern is a stylish gastropub that has plenty of good things to eat on the menu. Trust us though, order the burger.
It comes with Stilton cheese and Mushroom Cognac Cream in a freshly baked Challah Bun. Delicious.
---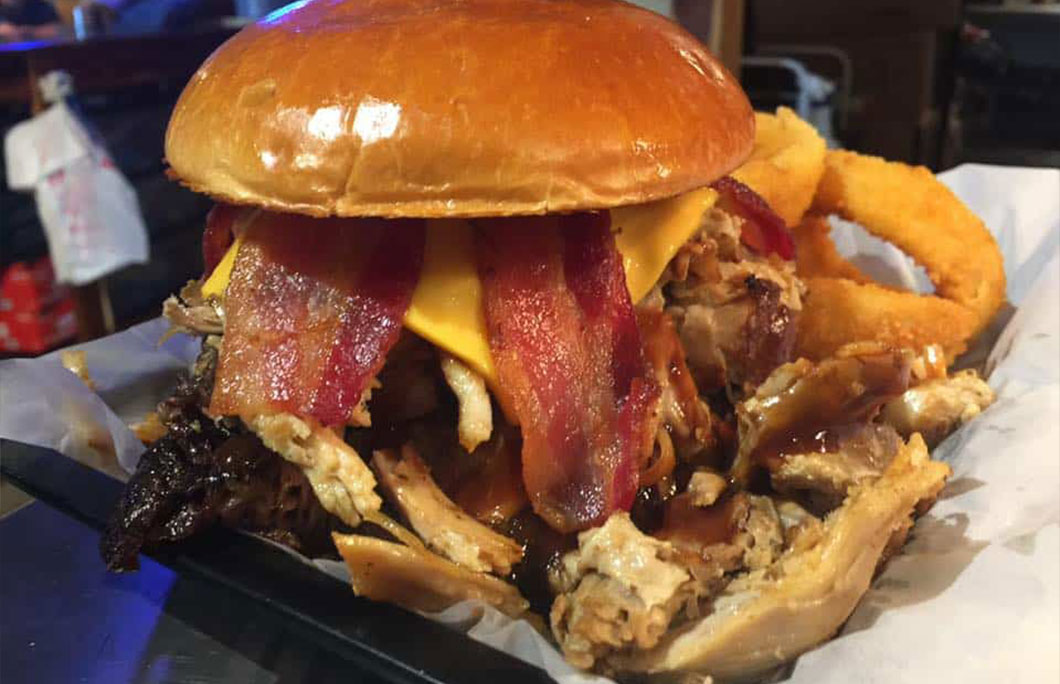 22. Fat Bully's by the Lake, Sulphur
Fat Bully's is a motorcycle themed burger joint in the Arbuckle mountains that's best known for its huge, overflowing burgers. There's 17 different burgers you can feast on here, including grilled chicken or veggie burgers, but our advice is to dig into that juicy beef patty.
For a proper feed, pig out with their signature 'Death by Meat' burger. It's a 1/2 lb patty loaded with smoked pull pork, smoked brisket, bacon, American cheese and BBQ sauce.
---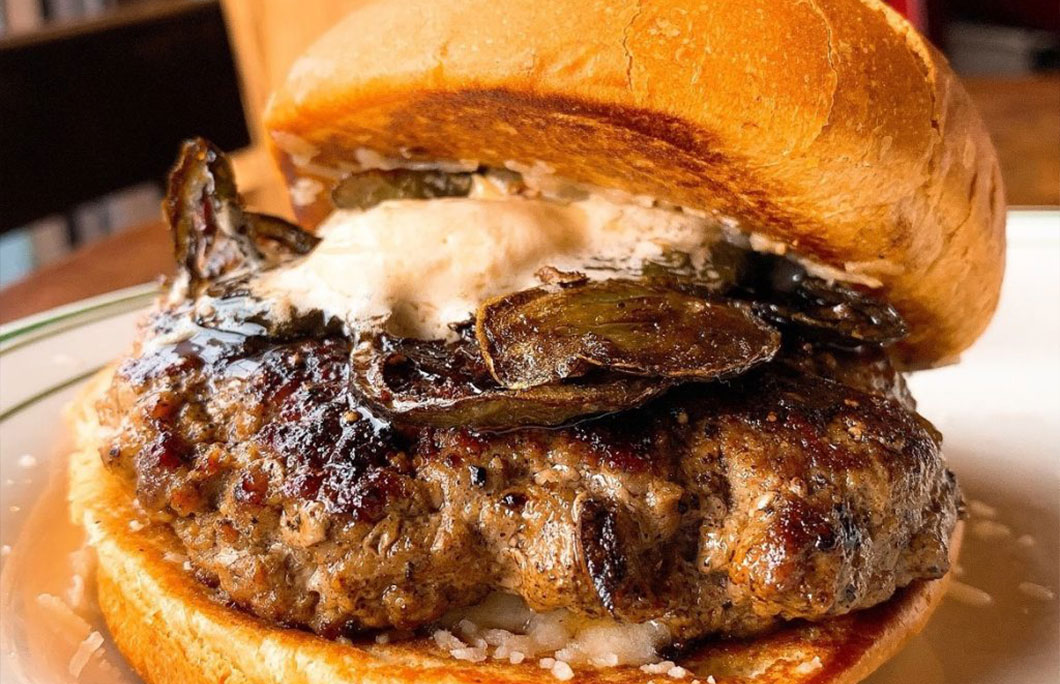 23. McNellie's Pub, Tulsa
There's two of these great pubs in Tulsa, both serving up burgers and good vibes all day long. McNellie's (as the name suggests) is an Irish bar, with a really great food menu.
For a real treat order the indulgent Foie Gras burger: it's a grass-fed patty topped with Monterey Jack cheese, foie gras butter and fried jalapenos.
---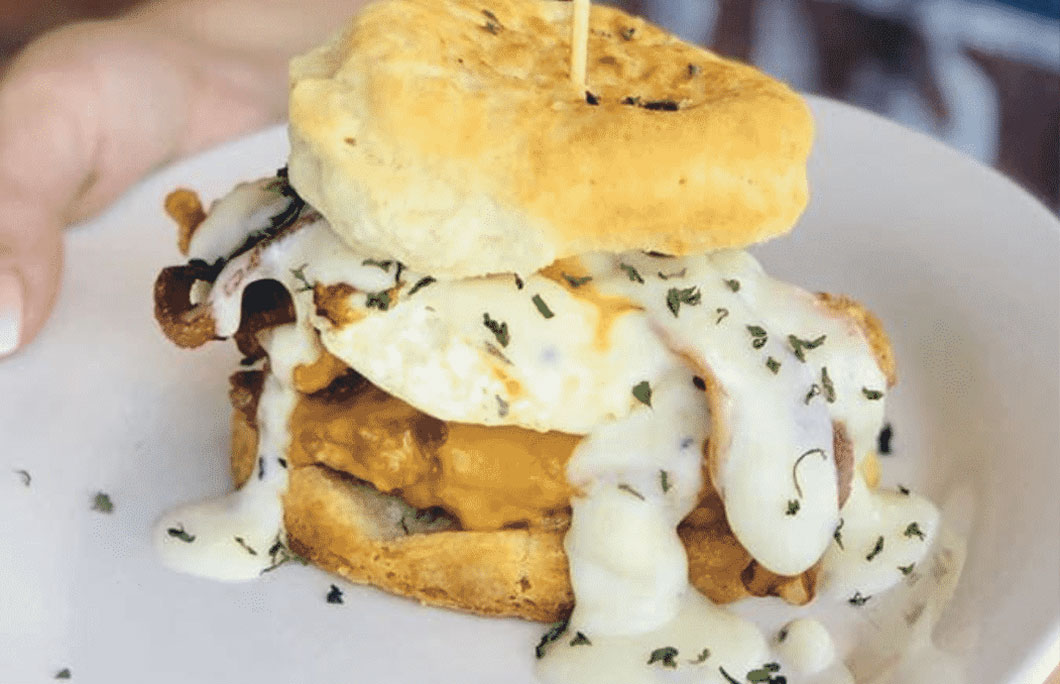 24. Backporch Draft House, Lawton
Whether you're after an OG cheeseburger or want to try something different, this is the place for you.
Rotating burger specials only add to the vast options of creative styles and toppings, so be sure to stop by often to give new novelty burgers a try. A favourite here is the Big Crunch, heaped with American cheese, kettle chips and a drizzle of barbecue ranch.
---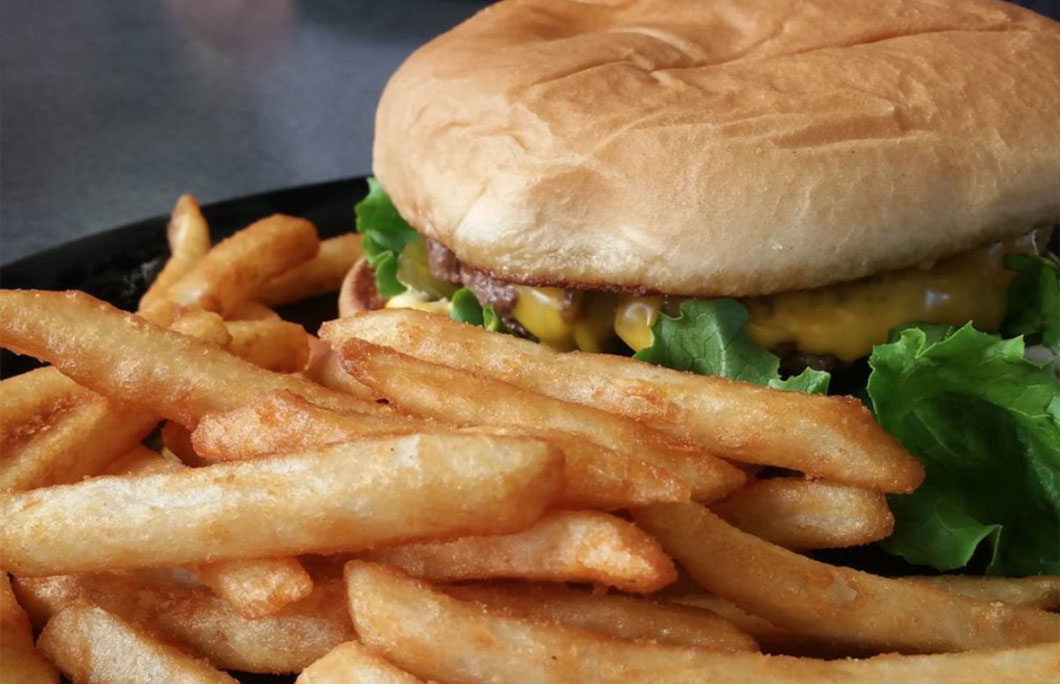 25. Angel's Diner, McAlester
Angel's Diner is a 50's-style classical American diner that serve great sides and shakes to go along with their burgers, which are no fuss and just perfectly made. Top picks include the Surfin' USA burger which has avocado slices, crispy bacon and Swiss cheese, or the James Dean which is smothered with green onions, bell peppers, mushroom and Swiss cheese.
And yes, they do taste just as delicious as they look.
If you are a big hamburger fan check out The 50 Best Burgers In The World for some serious eats.
---