The 7 Most Instagrammable Spots In Little Rock
Little Rock is the capital city of the state of Arkansas and (fun fact!) is the home of former American president, Bill Clinton. He still plays a very prominent role in this city as you'll see in #3 and there are just so many fantastic Instagrammable places in Little Rock.
Check out the seven most Instagrammable places in Little Rock.
The most Instagrammable Places in Little Rock, How do these rankings work?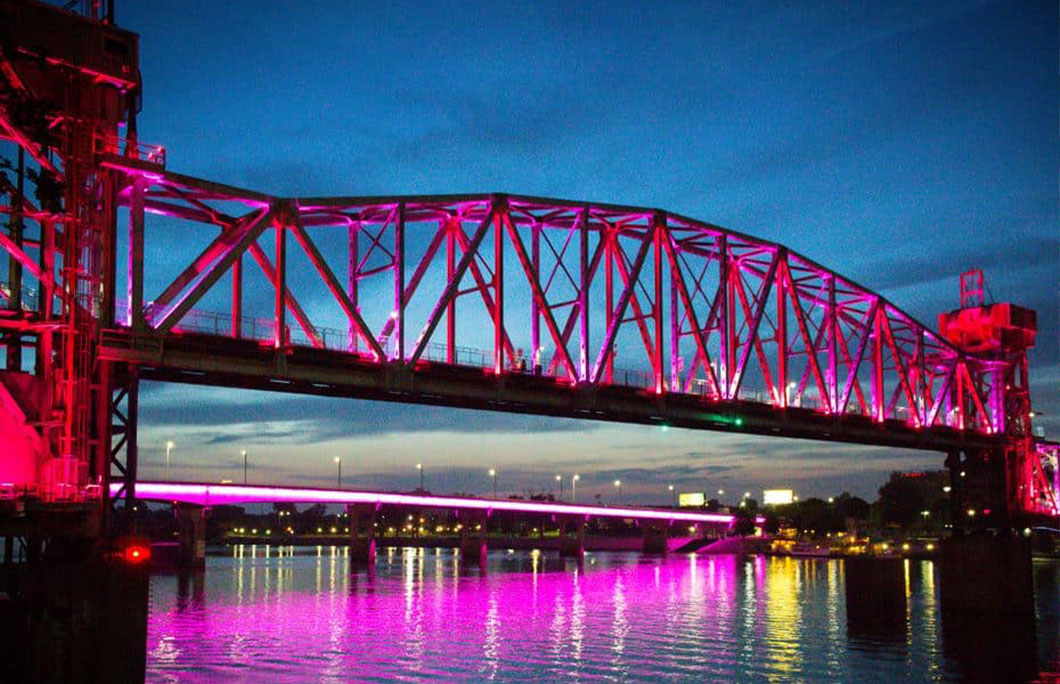 1. Junction Bridge
You might think what's so cool about a bridge anyway? Well, come here at night and admire this bridge that is lit up with an array of colours.
At 40 feet above the Arkansas River, come here at night for a colourful shot of the bridge with the River in the background.
---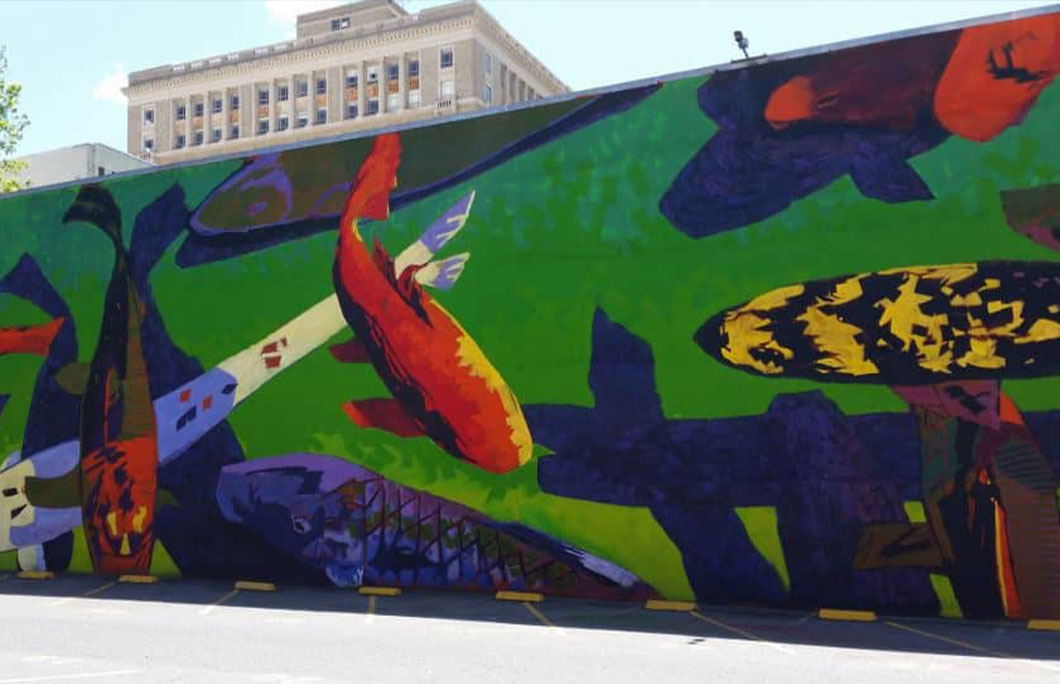 2. Koi Mural
The Koi Mural was painted by a local artist in 2015 with the help of a few local art students from nearby universities. It is a hefty mural at 37 square feet and is a very distinct and noticeable mural in Little Rock.
For the best, and perhaps biggest, mural in the city, check out this Koi Mural.
---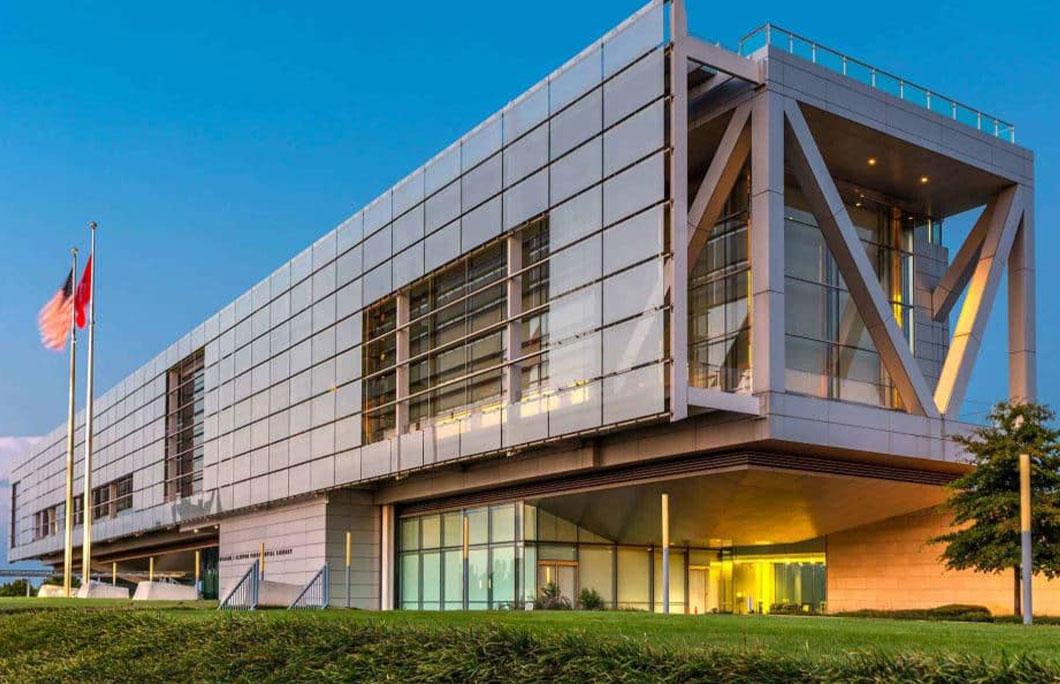 3. William J. Clinton Library and Museum
The Bill Clinton Library and Museum stores a large collection of archives during his time as President of the United States. If you head inside, there is a mock Oval Office which would be a fantastic spot for an Instagram shot!
Become president for a minute here at this mock Oval Office and there are also some cool snaps to be had of the funky architecture of this building.
---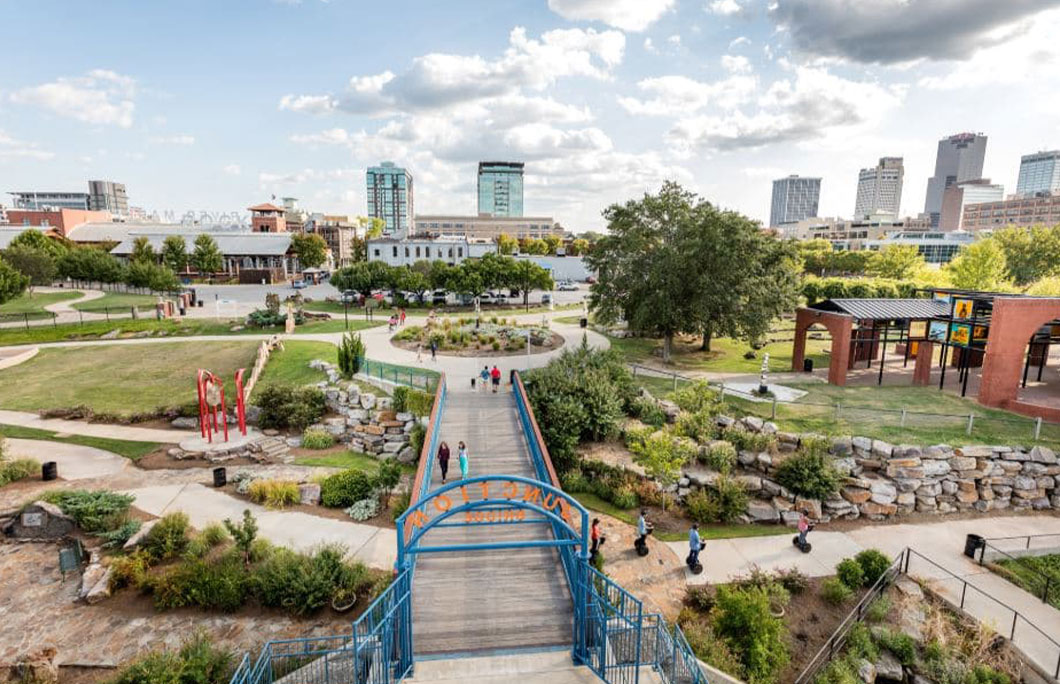 4. River Market
River Market is a revitalised and booming district in Little Rock with lots of different and vibrant international food vendors. There is also a Farmers Market on the weekend that is an invitation for your Instagram.
No matter what your picture is, there is just so much that goes on here that gives you a good chance to get the right shot for your 'Gram here.
---
5. Old State House Museum
Old State House Museum is a historic building in Little Rock that has been around for nearly 200 years. Today, there is a treasure trove of historic items you can add to your 'Gram including Civil War flags, African-American quilts, and Arkansas antiques.
Swing by this National Historic Landmark and add some Little Rock history to your Instagram.
---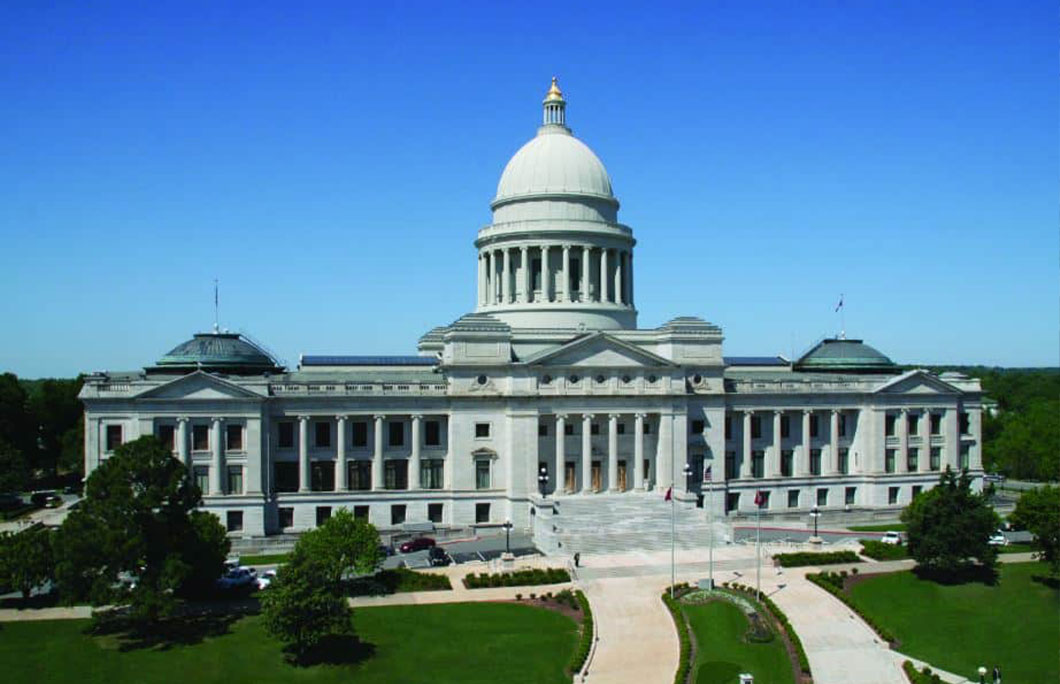 6. Arkansas State Capitol
If you're a fan of architecture, you must come visit the Arkansas State Capitol building in downtown Little Rock. It is where lawmakers do their work in the state and is also quite the magnificent structure to look at and capture.
Come to the State Capitol to capture one of the most grand buildings in Little Rock.
---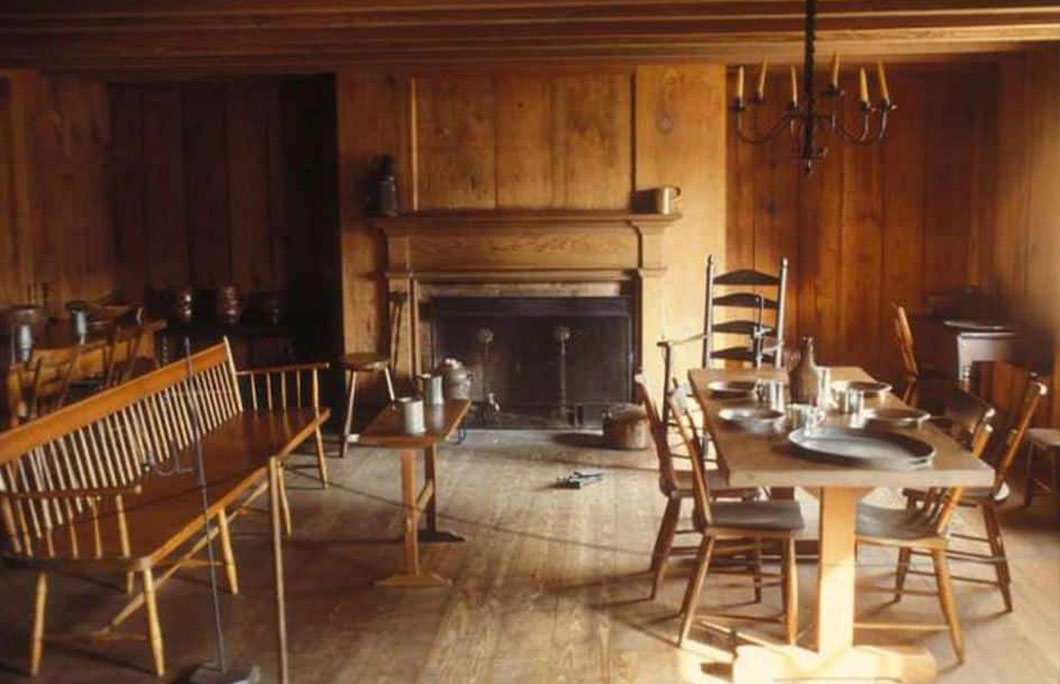 7. Historic Arkansas Museum
A fantastic Instagram shot is of the oldest home of Little Rock that is on display at the Historic Arkansas Museum. On top of that, there are also tons of historical items that date back hundreds of years here, before America even existed as a country!
But really, you need to come here for a shot of Little Rock's famous oldest home!
---