Cannot decide whether to choose Cozumel Vs Cancun?
So you're off on your long-awaited beach break and you've narrowed it down to two of the Yucatan Peninsula's superstar seaside locations – Cancun and Cozumel. Both destinations are known for their blockbuster beaches, all-inclusive hotels and endless days of sunshine, but they're far from identical. Struggling to choose between the two? Our handy guide to Cancun and Cozumel should help you make the decision.
Cozumel Vs Cancun: How to Choose Between the Two
Overview – is Cozumel Or Cancun better?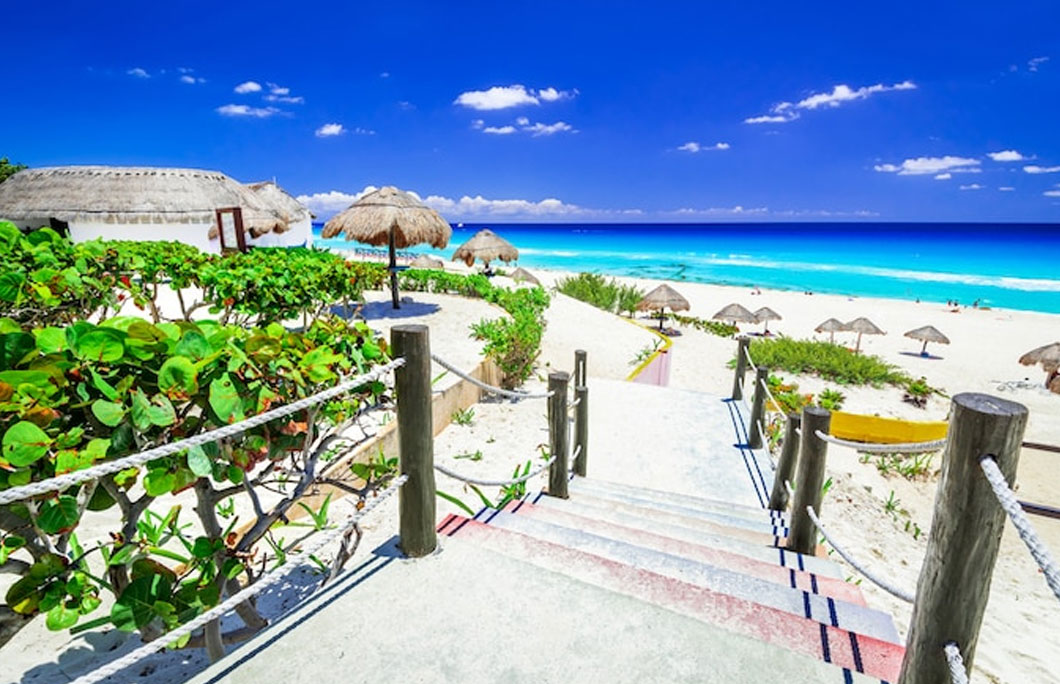 Cancun and the L-shaped island known as Isla Cancun are located just north of the Riviera Maya, on the northeastern coast of the Yucatan Peninsula. It's one of Mexico's youngest cities; five decades ago the area was virtually uninhabited, save some 117 people who lived in neighbouring Puerto Juarez. In the 1970s, the government decided to transform the sleepy fishing village into a tourist destination by financing the building of nine hotels. Today, the city is home to neally 750,000 people and over 30,000 hotel rooms. It accounts for almost a quarter of Mexico's total GDP and sees the highest number of tourists pass through its airport in the whole of Mexico. In fact, according to the World Tourism and Travel Council, Cancun is the most tourist-dependent city in the world.
Floating some 10 miles (16 km) off the eastern coast of the Yucatan Peninsula, Cozumel is having a 'moment'. Once a secluded island hideaway, thousands of happy holidaymakers are hotfooting here for a slice of paradise away from the crowds. It's just an hour and a half drive from Cancun airport too. It's the largest of Mexico's inhabited islands, but it's significantly smaller than Cancun. Most tourists head here for epic snorkeling and diving adventures, or as a stopover on a cruise, though the town square and its lesser explored neighbourhoods are well worth diving into too.
---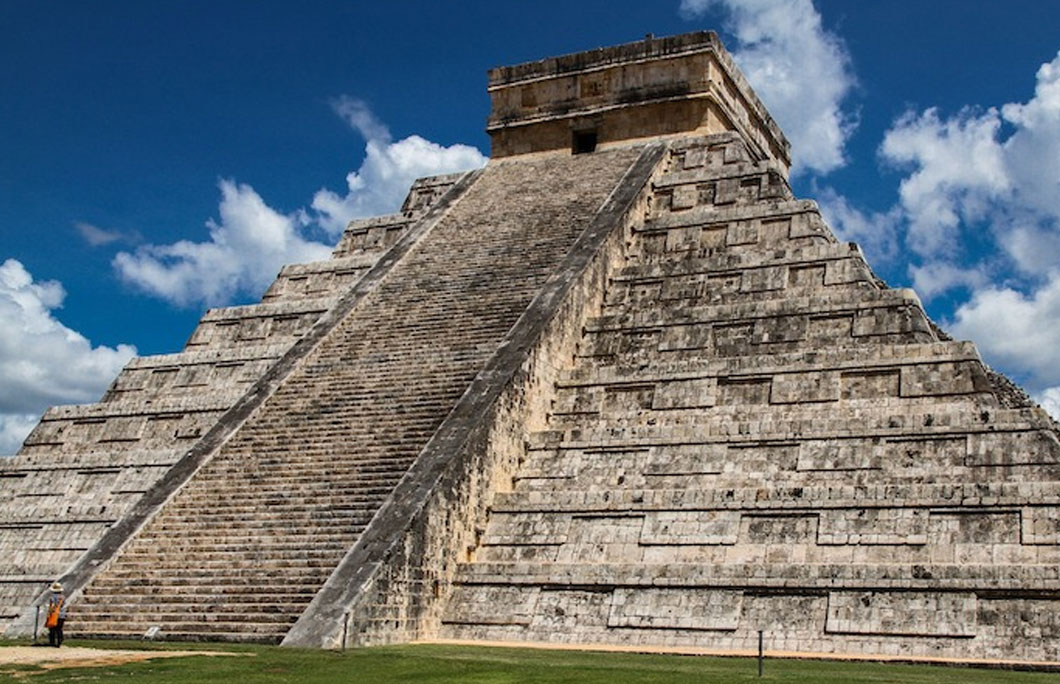 Cancun
Once upon a time, before Cancun became a sleepy fishing village that became one of the world's most famous beach destinations, the area was an epicentre of Mayan culture. More than 1,500 years ago, the Mayans revered it as the holy sanctuary for the Goddess Ixchel, the goddess of the moon, happiness, medicine and fertility. There's a whole string of ancient Mayan ruins dotted around the region, like the ancient city of Chichén Itzá, El Ray and Xel-Há.
Cancun is an excellent hopping off point for some of the region's most idyllic islands too. Just 8.1 miles (13 km) off the coast is Mexico's most easterly point, the Isla Mujeres. It's the first place to see the sun rise each morning. Holbox, Mexicos's car-free tropical paradise island, is easy to reach too. Running inland from Puerto Morelos, there are dozens of cenotes (swimming holes) and caves to explore too, like the Cenote Las Mojarras, which offers snorkeling, nature trails and lunch.
Downtown Cancun offers up a myriad of shopping opportunities too, including Mercado 28, a 600-stall flea market selling everything from leather to lampshades.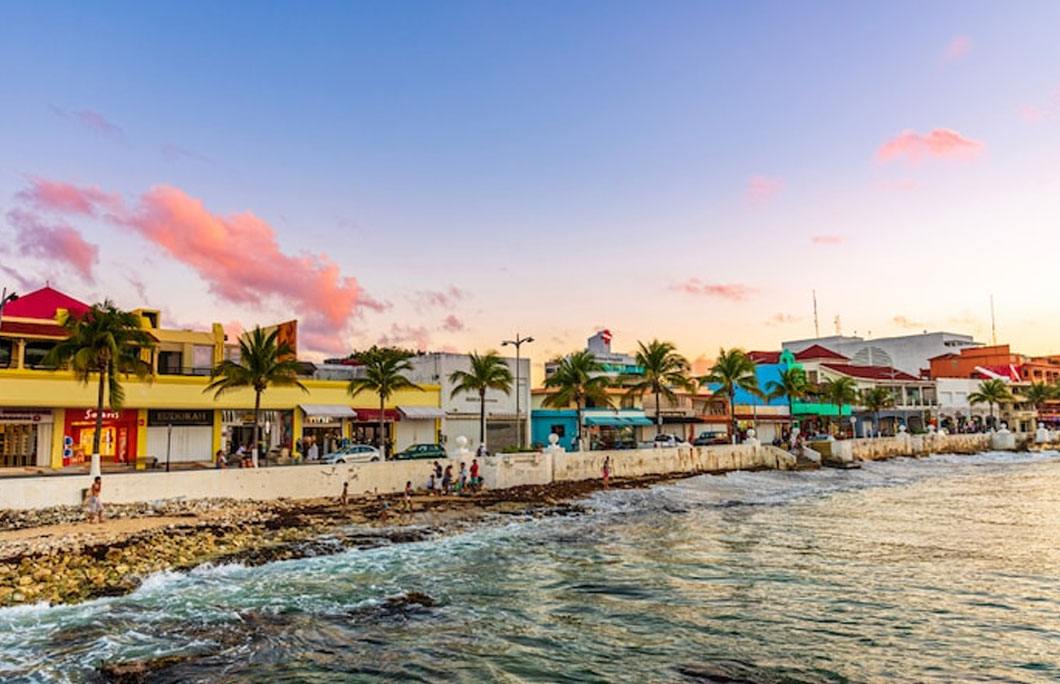 Editorial credit: Marco Bicci / Shutterstock.com
Cozumel
Like Cancun, Isla Cozumel was inhabited by the Maya for thousands of years before the Spanish arrived. As a result, there's a sprinkling of fascinating Mayan ruins across the island, and they're lesser-visited than Cancun's counterparts too.San Gervasio, in the north of the island, is the most impressive of them all.
San Miguel de Cozumel is the region's urban central, home to around 77,000 people. Most of Cozumel's hotels, restaurants and attractions are dotted around here. Downtown, you'll find attractions like the El Museo de la Isla de Cozumel and the Parque Benito Juárez. It's also great for shopping, with dozens of vendors selling traditional craft wares from regions across the country, like Taxco silver and Chiapas rugs. The port is pleasant too, though busy during peak season with cruise tourists. Over on the wilder, eastern side of the island, you'll find remote beaches and woodlands.
---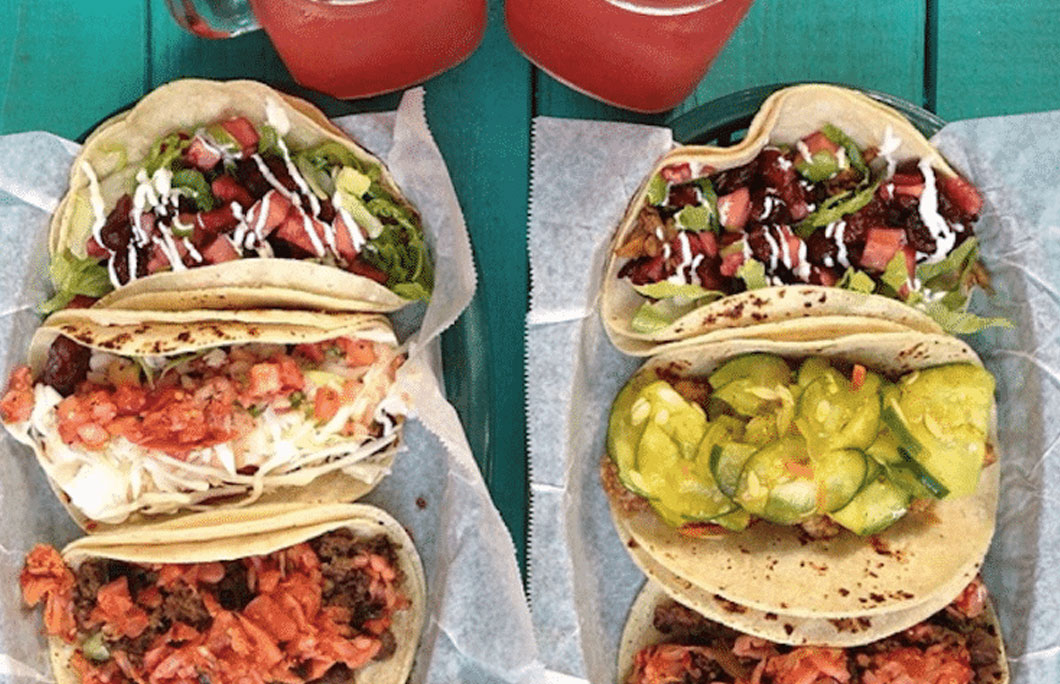 Cancun
Sadly, most tourists head to Cancun on all-inclusive packages, which means they don't get to taste much beyond the hotel's walls. Those who are willing to forgo the hotel buffet will be richly rewarded though, the whole Quintana Roo state is home to rich culinary cultures, globally-recongised chefs and and bountiful resources from the sea and surrounding land. Cancún enjoys easy access to fresh-caught fish and crustaceans, so culinary traditions tend to feature ceviches and fresh fish fillets. Kiosco Verde Marisquería, which serves up ceviche, octopus, shrimp and dishes like flame-licked hogfish, is practically a local institution,
For the most authentic and affordable dishes, head to El Centro – Cancun's lively and vibrant downtown. Packed with charming bars, markets, taquerias and restaurants, it's the best place to get a flavour of the city. The streets here are lined with hotpots for beer and live music too, like Avenida Bonampak.
Cozumel
At first glance, Cozumel's Main Street is all American chains and international fare catering for tourists. Step a few streets away though, and you find some local favourites. Otates is renowned for its late night frijoles charros and tacos de pastor, while at Los Nopales, you'll find all sorts of Puebla-inspired treats. There are gourmet Mexican offerings too, like Kinta bistro. You'll also find dozens of street vendors serving up hot chicken and vegetable tamales and corn slathered in mayonnaise and spices too. Head to 15,20 and 25 streets for the best local markets and food stands.
---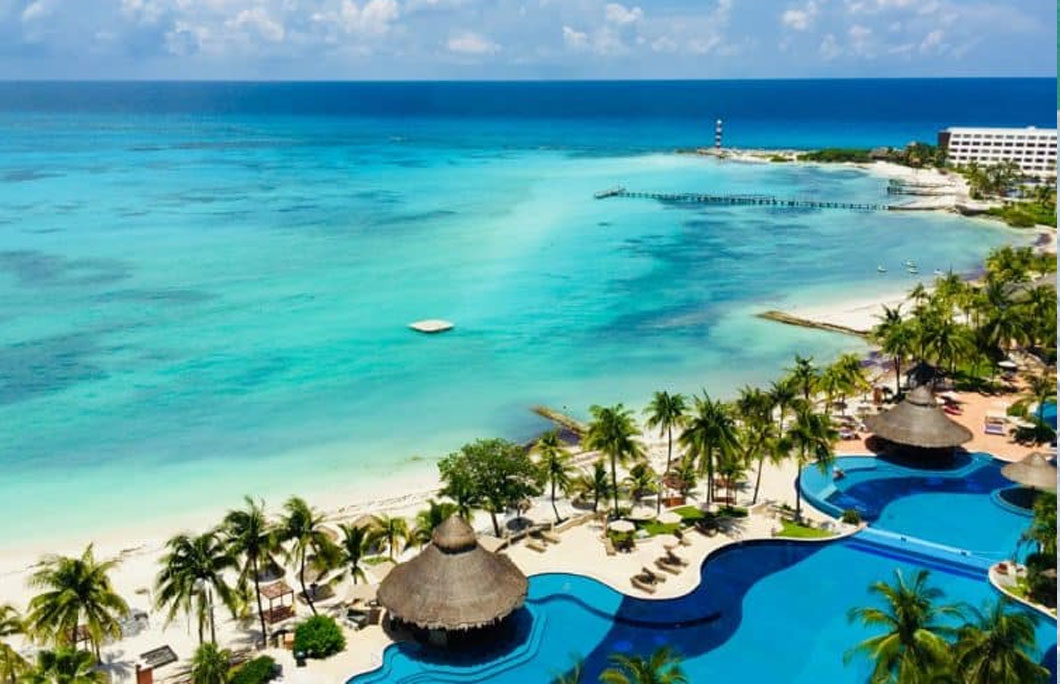 Cancun
Cancun is renowned for miles and miles of white sand beaches lapped by turquoise waters, but 70% of the sandy beaches here are actually tiny fragments of coral defecated by the Parrotfish. Apparently, a single parrotfish can produce 100 kg of white sand a year. Most of the city's best beaches are in the Zone Hotelera, though you can easily enjoy the area's best beaches if you've opted out of a high-rise hotel too. The gently sloping Playa Delfines and party-beach Playa Forum are two of the most popular.
Cancun is one of the best snorkeling destinations in the world, not least because it's home to the world's only underwater museums. The Underwater Museum (MUSA) or Museo Subacuatico de Arte, built in 2008, boasts three different galleries submerged six metres deep In the Cancun National Marine Park. British sculptor Jason deCaires Taylor and five renowned Mexican sculptors created 500 life-size sculptures to counteract the effects of climate change on local oceans and reef systems.
Cozumel
Most tourists travel to Cozumel for its superstar snorkeling and diving terrain. Cozumel sits on the Mesoamerican Barrier Reef System, which is second only to the Great Barrier Reef in size. The 700 miles (1.12 km) reef system stretches from the tip of the Yucatan Peninsula down through the Honduran Bay Islands, touching the coasts of Mexico, Belize, Guatemala and Honduras. It's tempting with coral, fish, turtles, rays and sharks.
Beyond snorkeling and diving, Cozumel's beaches offer pristine white sands and lapping turquoise waters in spades. For white sands without the crowds, the Arrecifes de Cozumel National Park is unbeatable. It's where you'll find the Mayan ruins of San Gervasio and it's home to loggerhead sea turtles, queen conches and black coral too. For lazy days on the sand, the Passion Beaches and Playa Punta Morena are heavenly too.
---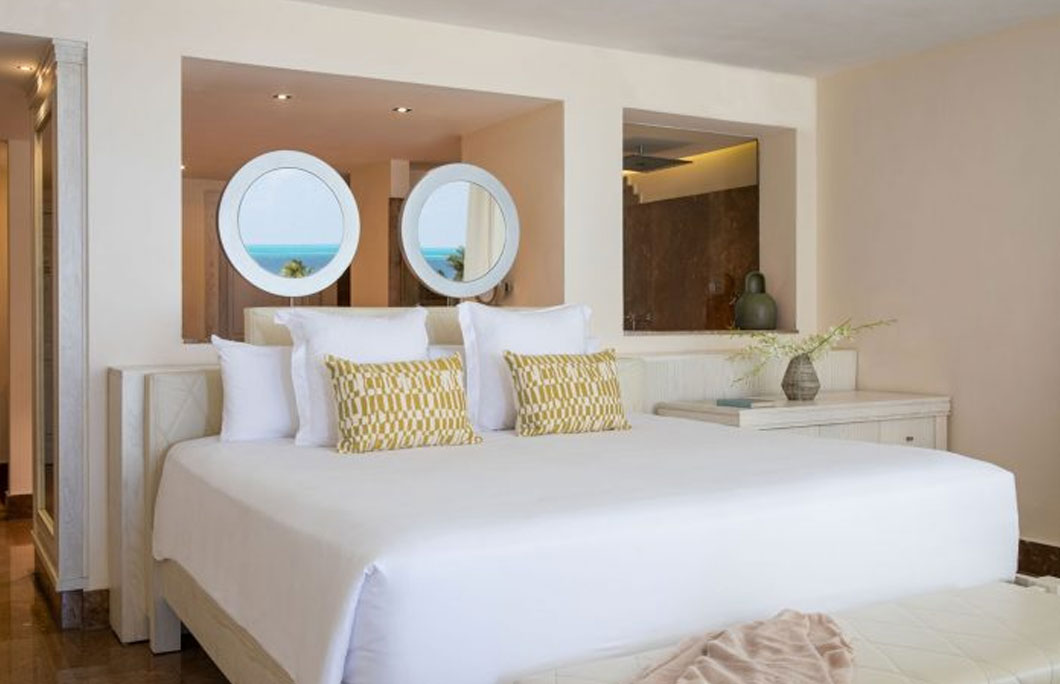 Cancun
There are two districts in Cancun, the Hotel Zone and Downtown Cancun. Most tourists tend to stay in the Hotel Zone, which stretches 14 miles (22.5 km) between the Caribbean Sea and the Nichupte Lagoon. Look closely, and you'll notice it's shaped like the number 7. There are more than 65 hotels and resorts to choose from here, with something for most budgets and tastes. You'll find blockbuster hotel chains like the Ritz Carlton, JW Marriott and Hyatt, as well as charming boutique hotels, like Casa Tortugas.
Most locals live in Downtown Cancun, which is noticeably cheaper than the Zone Hotelera but a few miles from the beaches. Puerto Morelos is another popular option for those looking culture and charm without the crowds. Hotels are more affordable here too, and there's a wider array of Air B&Bs to choose from too.
Check out the best hotel deals with Big 7 Travel.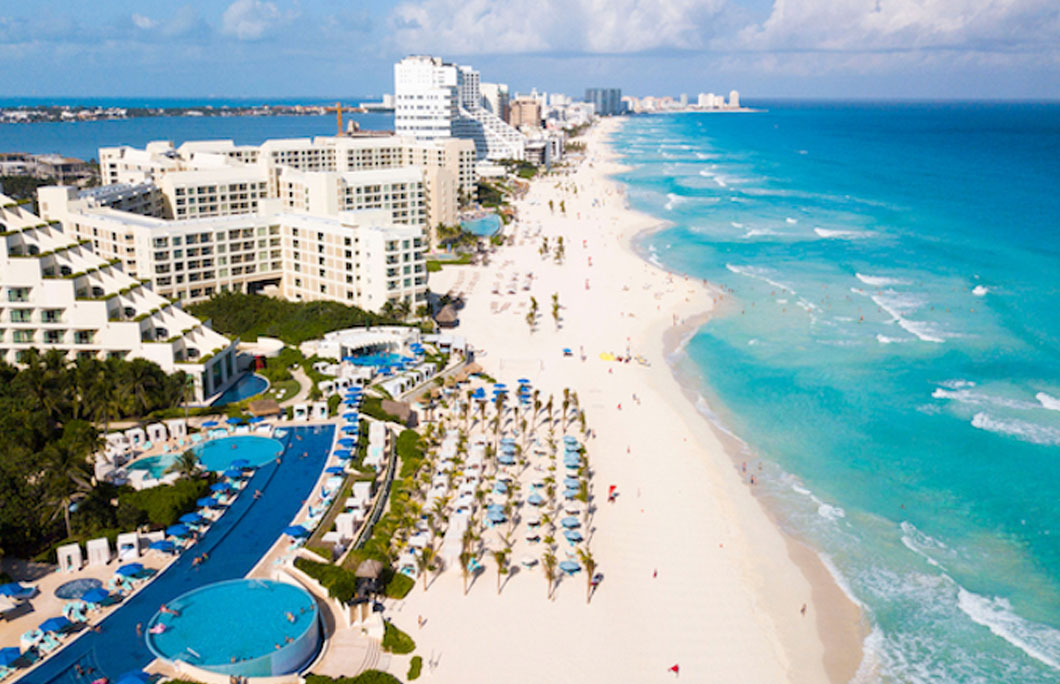 Cozumel
There are three hotel zones in Cozumel: the North, the South, and Centro. The North Hotel Zone is the most secluded and quiet, set further away than the other two. There are several upmarket hotels here, like the Cozumel Country Club, as well as luxurious apartment rentals. Centro is busy and home to most of the region's sights. There's an excellent range of villas, guesthouses and apparments here to rent here, though you won't find any high-rise hotels. The South Zone is close to the new port complex and the best dive spots. This is where you'll find most of the large-scale hotel resorts, like the InterContinental and Wyndham.
---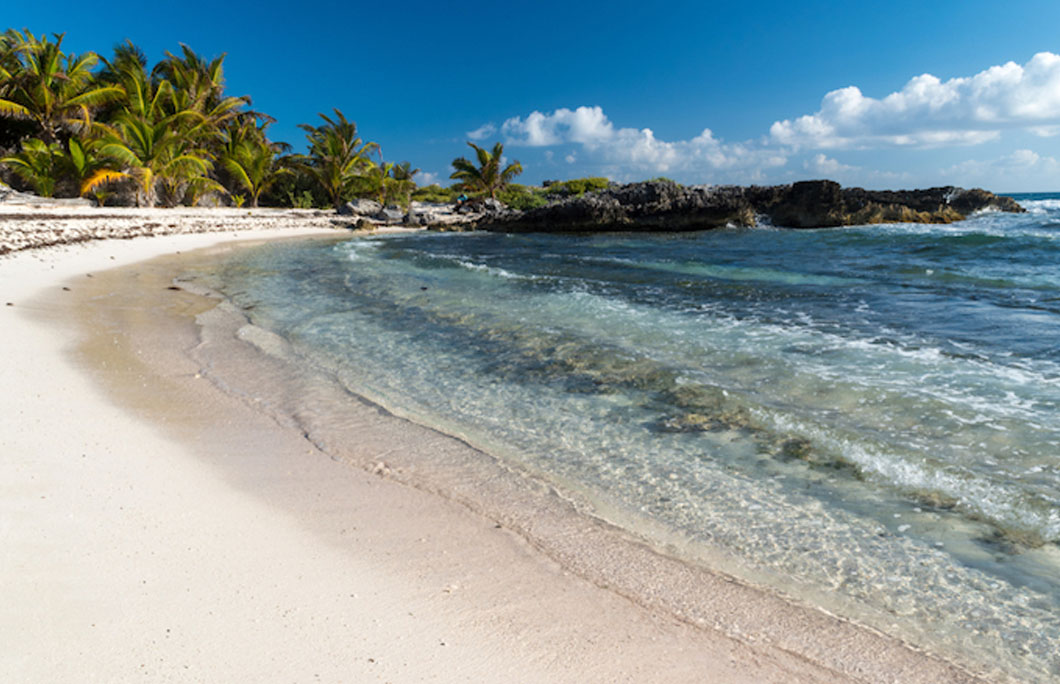 Cancun has a tropical climate, which means that temperatures only vary slightly throughout the year. However, most travellers tend to avoid the rainy hurricane season, between September and October. If you're willing to put up with the occasional short, strong shower, this can be an excellent time of year to visit, since prices are much lower and there are fewer crowds. The most popular time of year to visit Cancun is between January and April and between November and December. May to November is are the hottest and rainiest months of the year.
Similarly, Cozumel experiences a tropical climate which makes it easy to plan a trip here. January to April is peak season, with the best weather and biggest crowds, but November and December are popular months to visit too. September to October is the quietest time due to higher chances of hurricanes, though rainy season technically begins in May. That said, showers are usually strong but short, and temperatures remain consistently high throughout the year.
---