The 25 Best Places For Steak In Texas
When you think of the Lone Star State, one of the first things that comes to mind is great beef, so we wanted to highlight the very best steaks in Texas. With so many legendary steakhouses and restaurants to choose from, the competition was stiff. But, there can only be 25 at the top, and here they are.
With cuts including striploin and tomahawks through to tender fillets in places ranging from upmarket restaurants to cosy ranch bars, there is a steak for everybody here. All you need to do is round up a few friends and work up an appetite.
We've showed you how to cook a perfect steak while in lockdown, but with the country opening up again the thought of somebody else doing the cooking is a joy. These are some seriously good steaks…
Best Places for Steak in Texas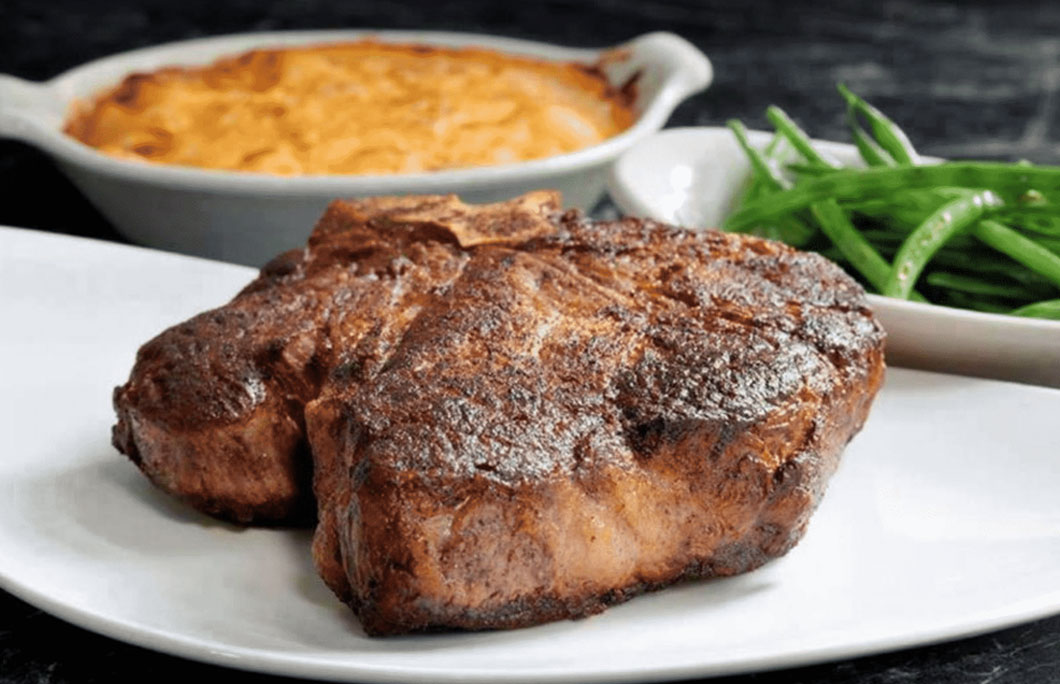 1. Vic & Anthony's Steakhouse – Houston
Their award-winning menu delivers impeccable cuisine and is the ultimate in steakhouse dining. The sourcing of the highest quality produce is key. The menu features USDA Prime Midwest grain fed beef that melts in the mouth with every single bite.
They also have some great seafood and monthly wine dinners, where they pair the food with some amazing grapes.
---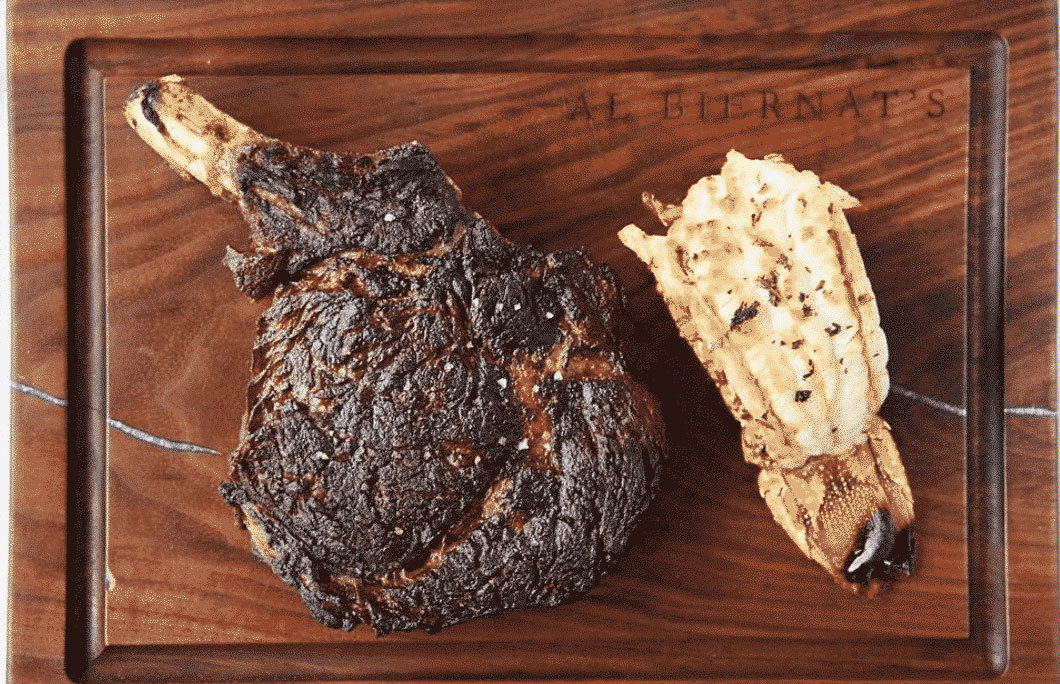 2. Al Biernat's – Dallas
From world-class cocktails to steaks served with panache and flair, this is the sort of restaurant that makes you leave feeling good about life. As the saying goes, everything is bigger and better in Texas and these tasty steaks are no exception.
---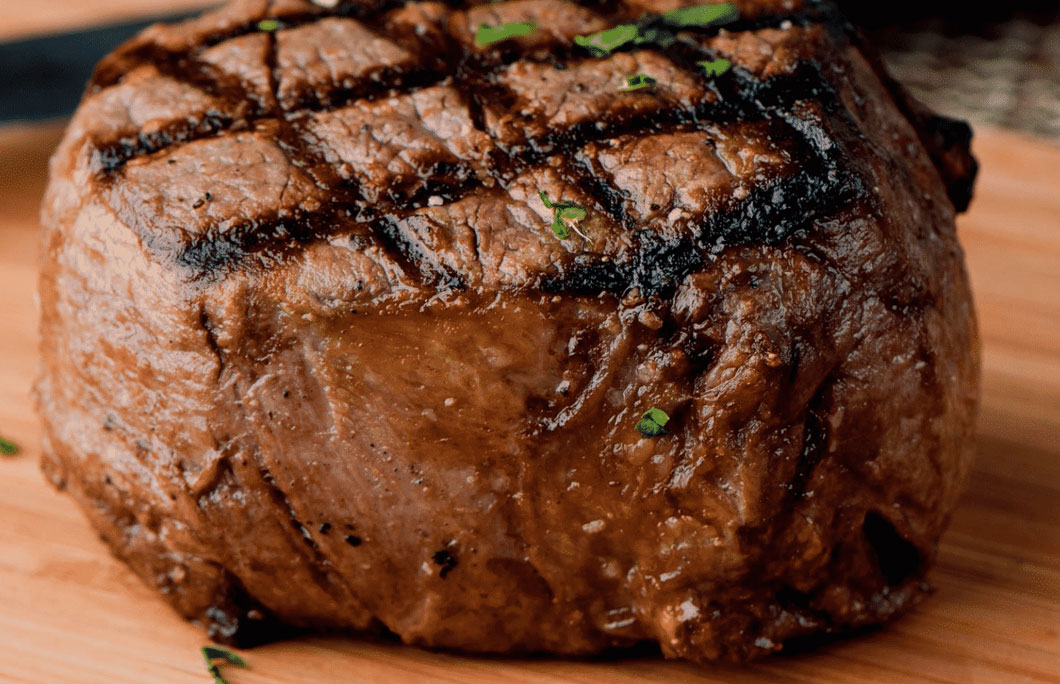 3. Vince Young Steakhouse – Austin
Vince Young Steakhouse is a locally owned and operated fine dining restaurant in the heart of Austin, Texas. Serving USDA prime steaks, elegantly composed entrees and house made deserts. Yum!
The room is warm and inviting and always has a buzz as soon as you walk in the door. Add in a great wine list and lots of variety in terms of cuts of beef, and you will soon realise you have discovered a truly great steakhouse.
---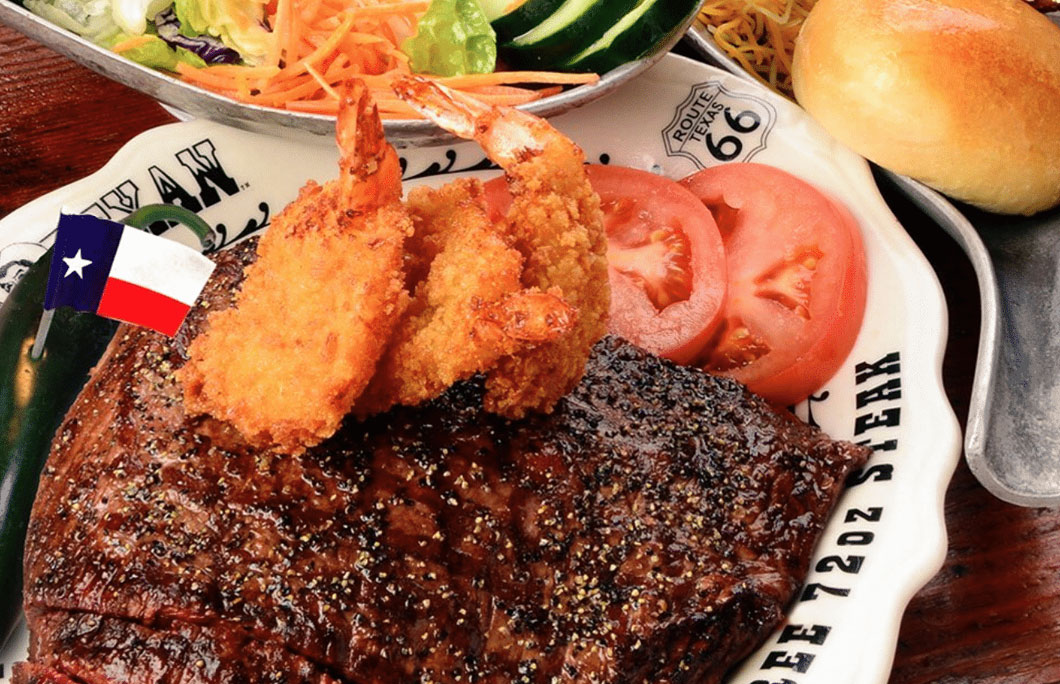 4. The Big Texan Steak Ranch & Brewery – Amarillo
The big claim to fame here is that they are home to the 72 Oz steak, which is a massive challenge. There are a series of rules, but if you do finish the entire meal you get to eat for free.
Besides the huge steak, this is just a fun restaurant in which to spend time. There's great service, lots of variety on the menu and the venue always has a unique Texan buzz about it. Mainly though, it is all about trying their utterly delicious steaks.
---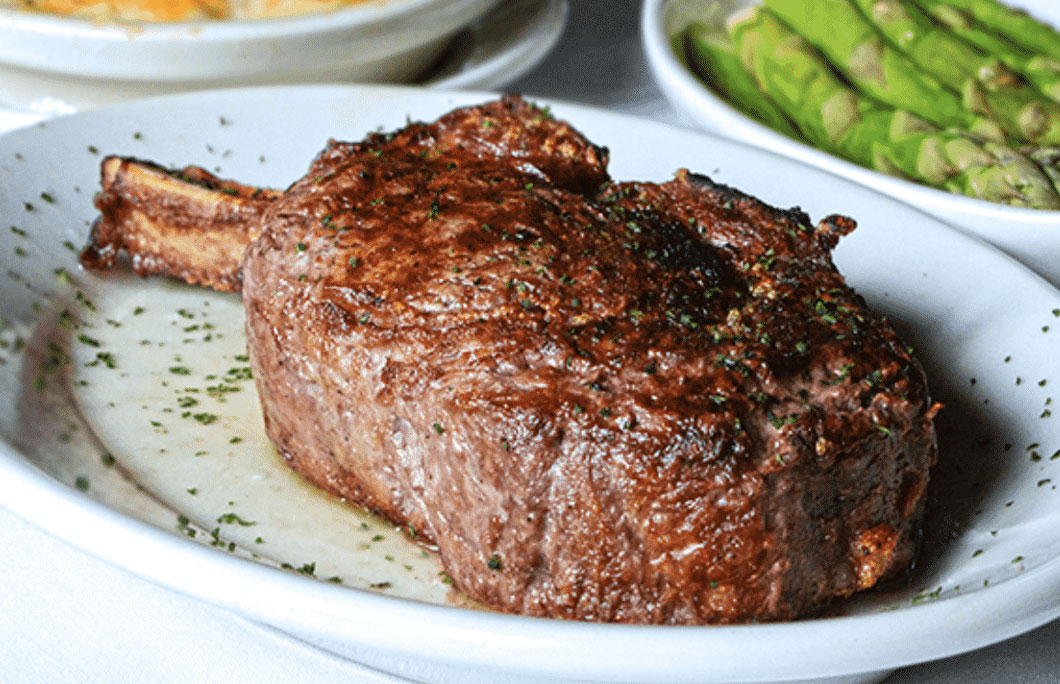 5. Myron's Prime Steakhouse – San Antonio
Myron's Prime Steakhouse have two locations where they cook up some incredible dry and wet-aged USDA prime cuts of beef. You can tell just how much love goes into every steak as you take that first delicious bite.
The menu is traditional with lots of cuts to choose from and an array of side orders which are always on point. The sort of place you come to and never have a bad meal in.
---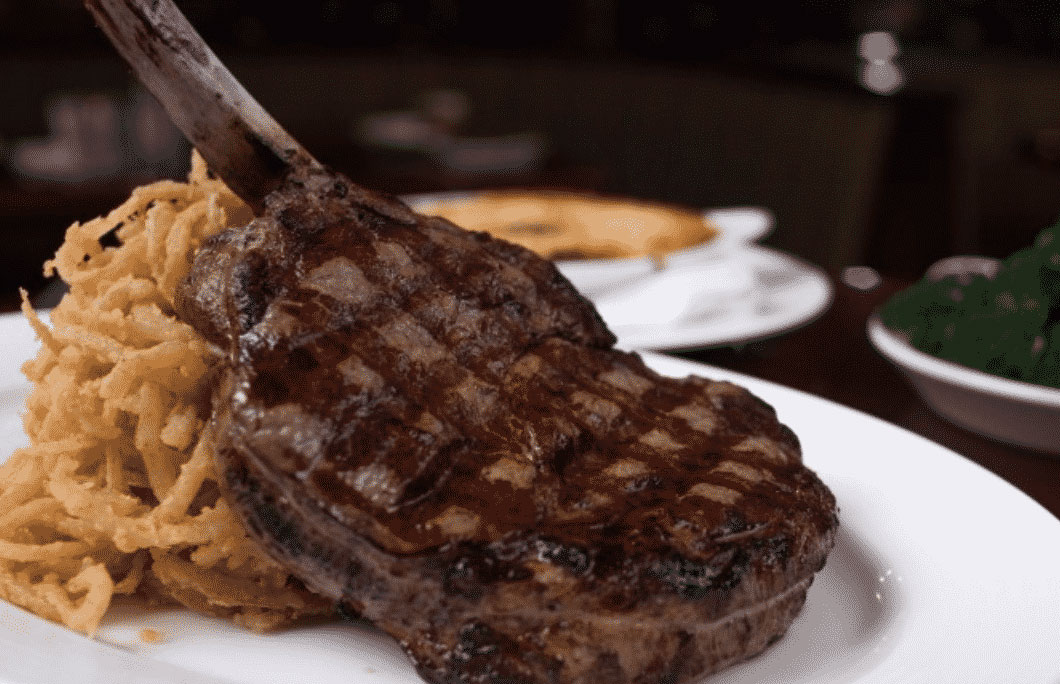 6. Kirby's Steakhouse – Southlake
With five locations across the state, you've no excuse for not indulging in a meal here. You are in for a serious treat when you come and dine at Kirby's. The cooking is precise with a focus on sourcing only the very best of meats.
Kirby's environment of "upscale comfort" means you are equally at home in everything from country club casual to black tie. The atmosphere is taken to a whole new level with their live music and a wine list that features some absolute classics.
---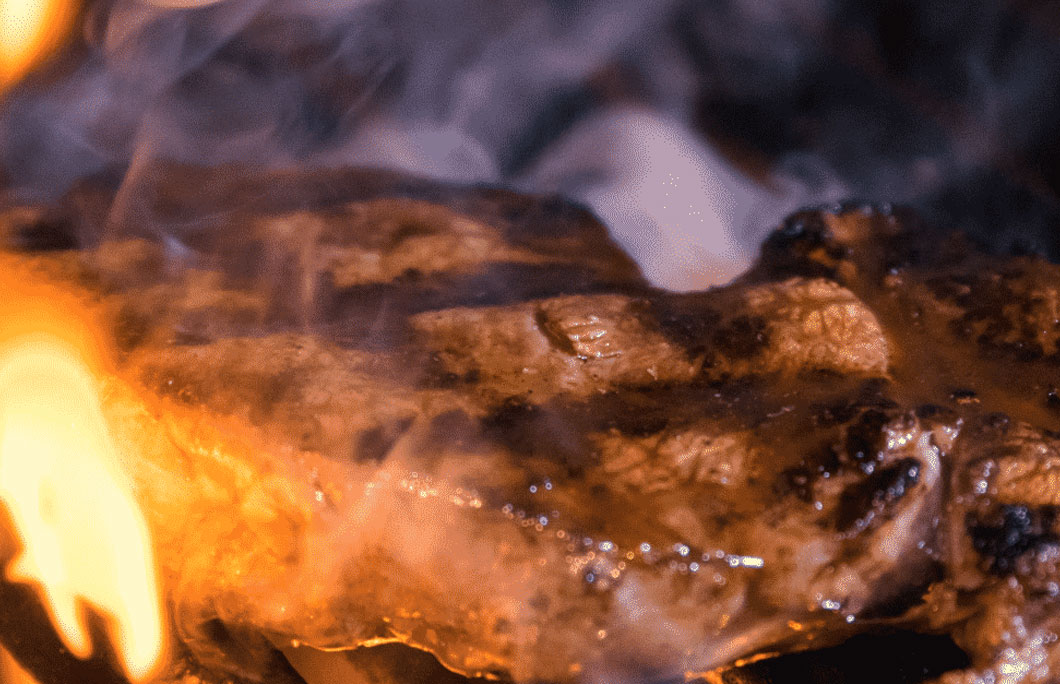 7. Ol' Steakhouse Co. – Corpus Christi
Their famous hand cut steaks are mesquite grilled, and cooked over an open flame for an intense and delicious flavour. This is proper Texan-style steak.
Add in a great happy hour, gorgeous cocktails and friendly staff and this is the ideal steakhouse to come for a night out with friends. You will be leaving with a massive smile on your face.
---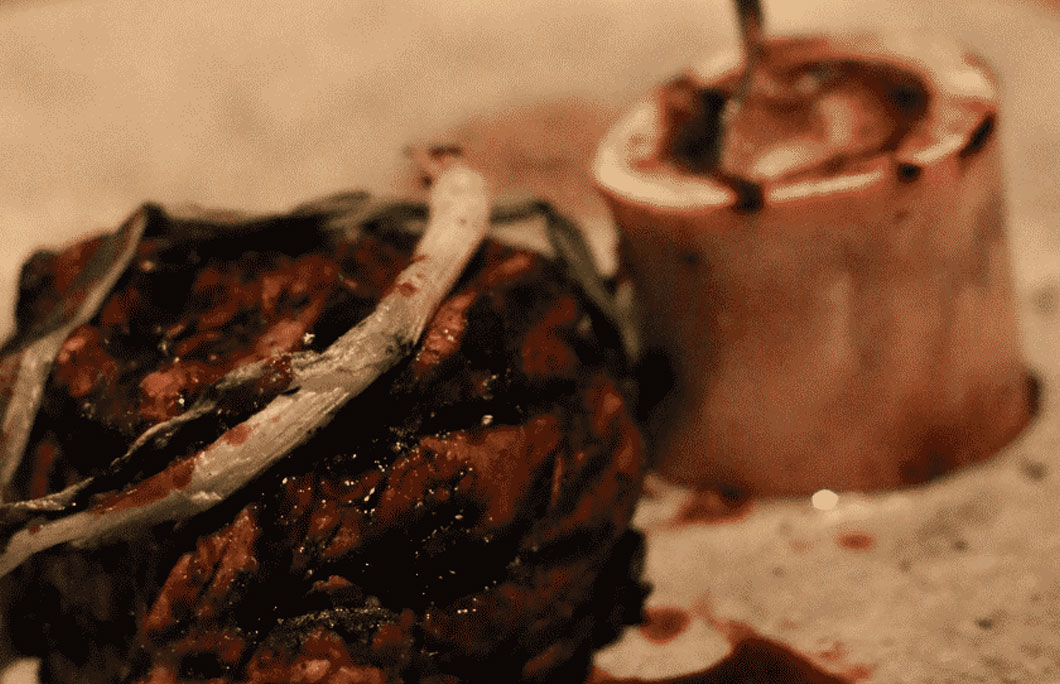 8. Doris Metropolitan – Houston
Doris Metropolitan restaurant first opened and operated in New Orleans in 2007 but moved to find its permanent home in Houston. And what good news that is for the locals!
The dining room is plush and somewhere where you will instantly feel at ease and be able to relax. The quality of the cooking is world-class and although the menu is diverse with lots of choice, the fillet steak with bone marrow is an absolute delight.
---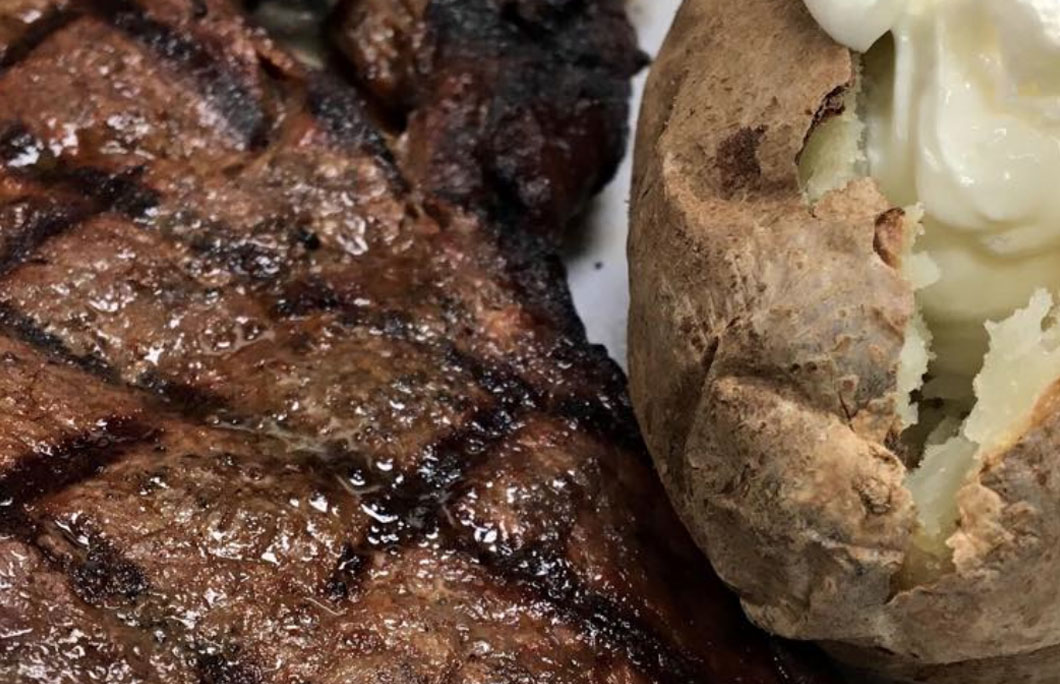 9. Great American Steakburger – El Paso
They have been churning out great steaks and burgers on their grills since way back in 1977. Any establishment that is still this popular after nearly half a century must be doing something right.
They keep things simple with a focus on prime cuts of meat, large portions and fast efficient service. The flame grilling of the steaks is where all that incredible flavour comes from.
---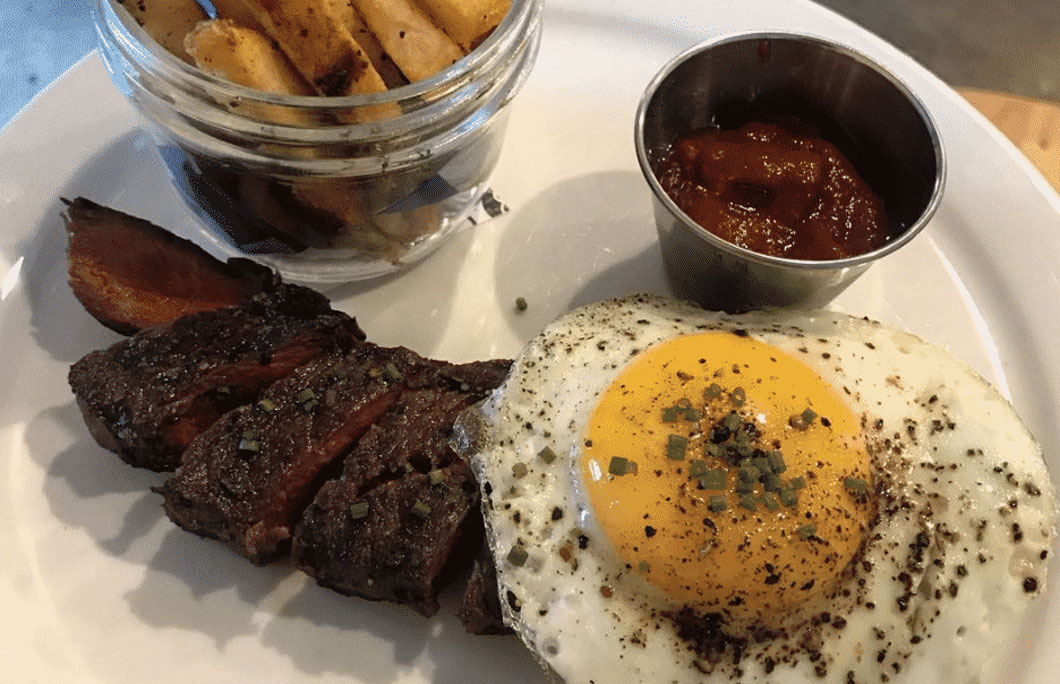 10. Salt & Time Butcher Shop and Restaurant – Austin
Salt & Time is a full-service butcher shop, salumeria and restaurant, featuring fresh cut meats from sustainable Texas ranches. Although many come and buy their meats to cook at home, you would be wise to enjoy a meal here. The key is how they source and prepare the meat. They are true professionals and absolute best in class at what they do.
Nothing complicated, with everything pared back and a pure focus on seriously good quality beef.
---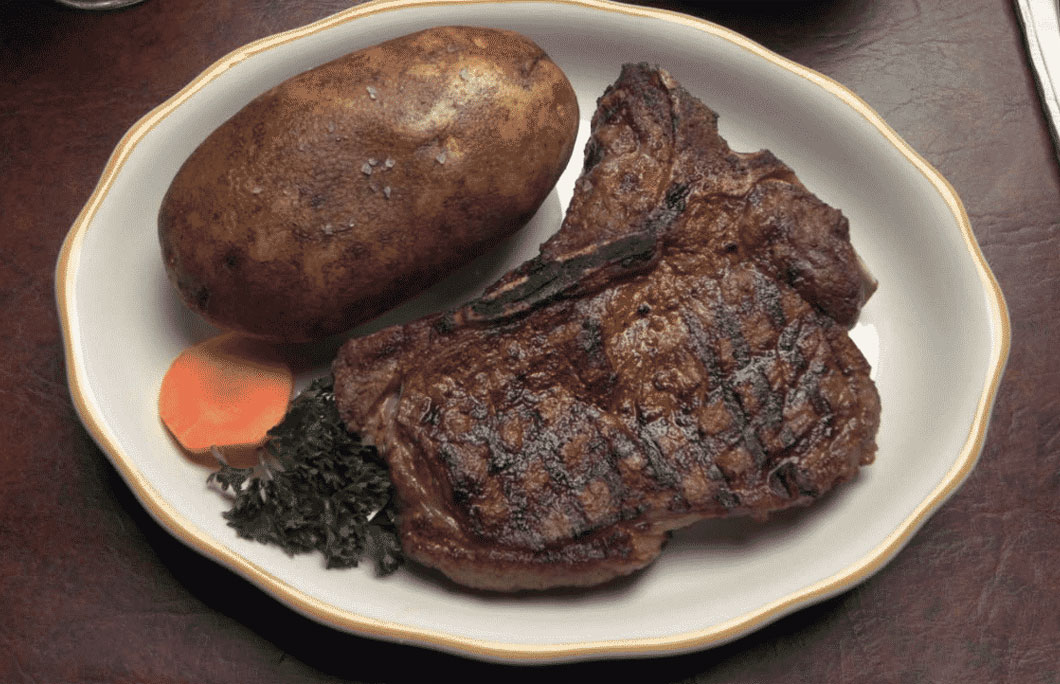 11. Cattleman's Steakhouse – Fabens
Cattleman's Steakhouse is a large, family-style restaurant on a working ranch. Enjoy a western atmosphere, miles of desert scenery and spectacular sunsets!
It is the ideal place to come and explore with the family as they have everything form a children's zoo to a snake pit. after all that adventure settling in to a comfortable seat for one of their huge steaks is a pure joy.
---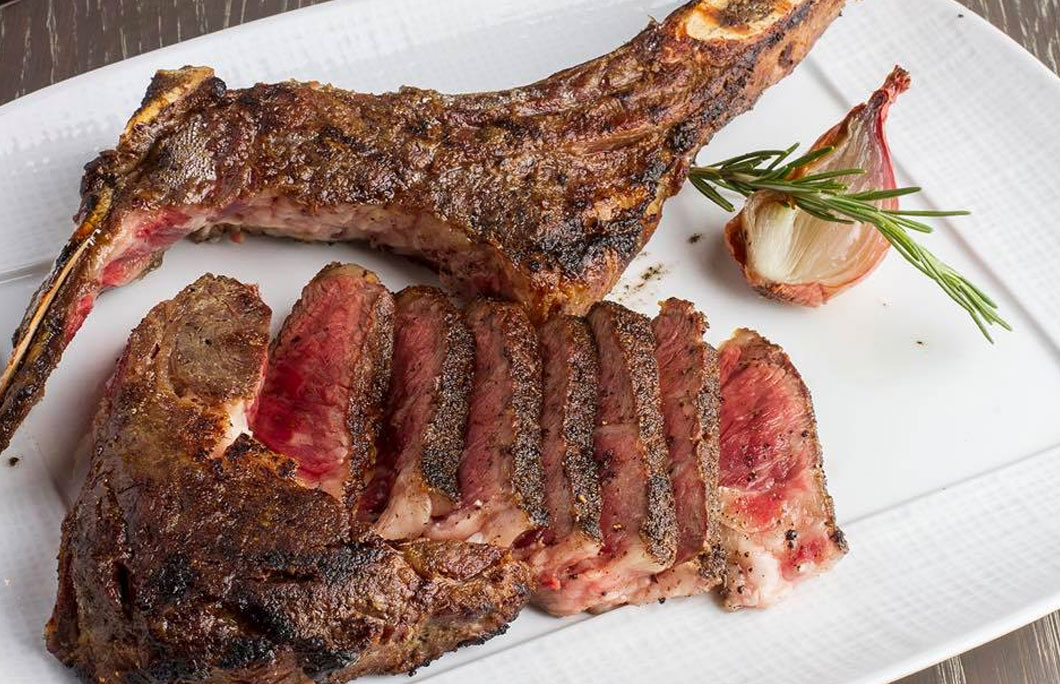 12. Knife – Dallas
Knife Dallas at The Highland Hotel is a mecca for meat-lovers – they age the steaks in a $50,000 dry aging chamber. Chow down on specialty cuts such as flat iron, Waygu skirt steak, tri tip, culotte, beef cheeks, pork belly, oxtail, pigs head and exotic Akaushi beef. You haven't lived until you've tried the steaks here.
---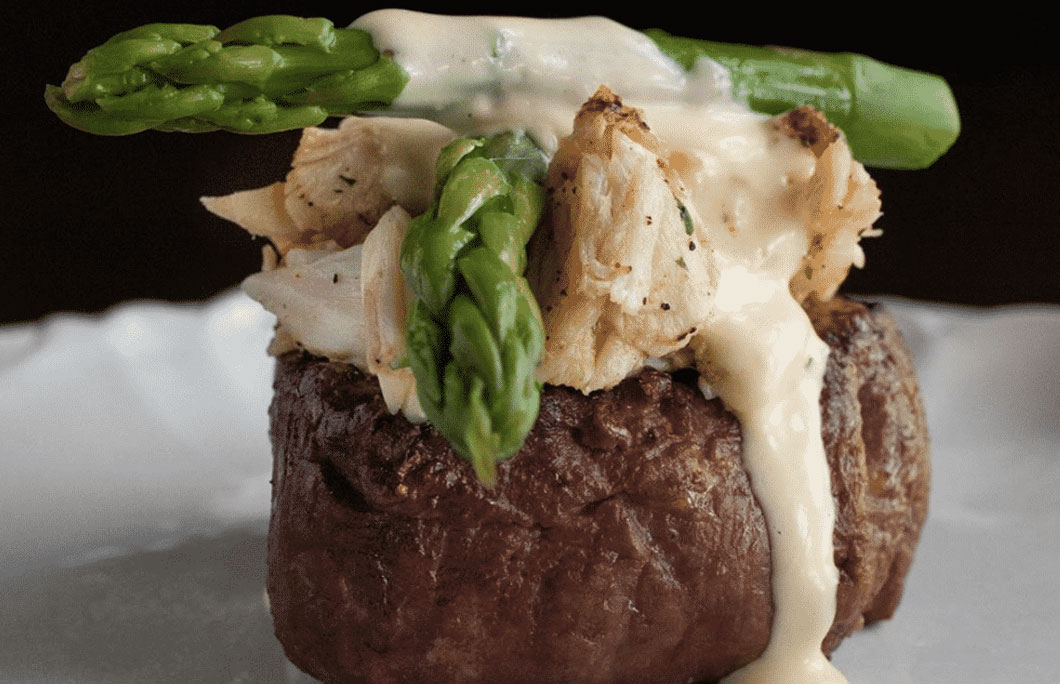 13. Taste of Texas – Houston
Taste of Texas proudly serves only perfectly aged Certified Angus Beef, which they say is "the finest beef on the market." What makes their steaks stand apart is just how tender and juicy they are. This is because of the high amounts of marbling in every cut.
As soon as you walk in the door, you know you are in the hands of professionals who are at the absolute top of their game.
---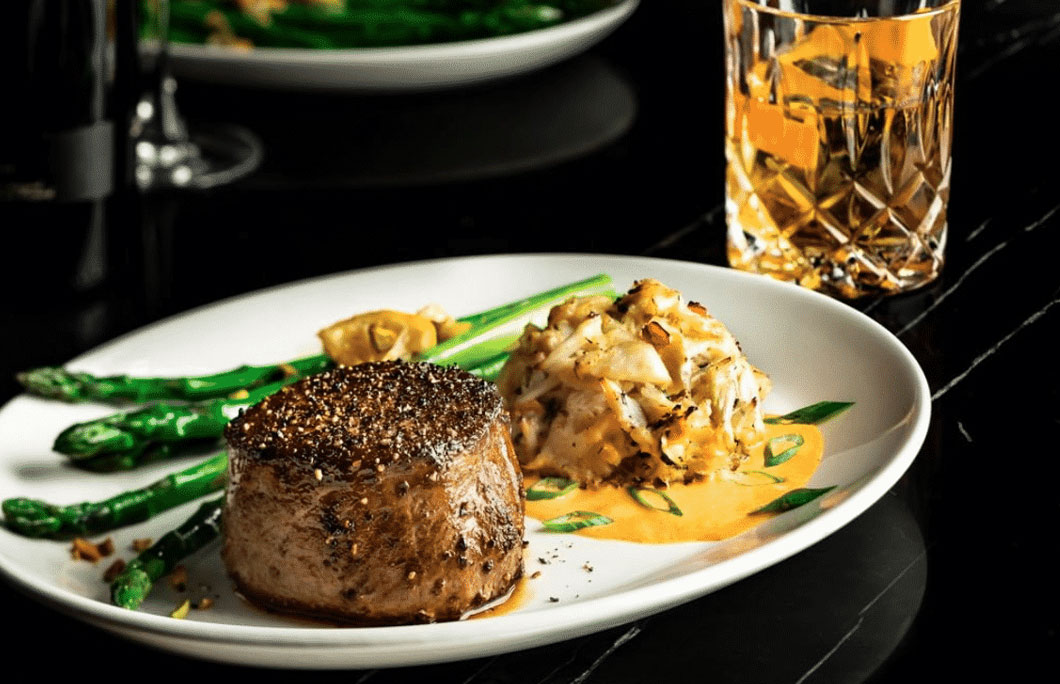 14. Del Frisco's Double Eagle Steakhouse – Forth Worth
Nestled among Sundance Square restaurants, the warm mahogany-lined walls give the restaurant a warm and welcoming feel. The long bar that dominates the room is where they serve up some of the best cocktails and wine in the city.
As you ease into your seat the gorgeous white linen is perfectly starched and the waiting staff there to answer all your questions. Sitting here with good friends and a fillet steak is just about as enjoyable as life can get.
---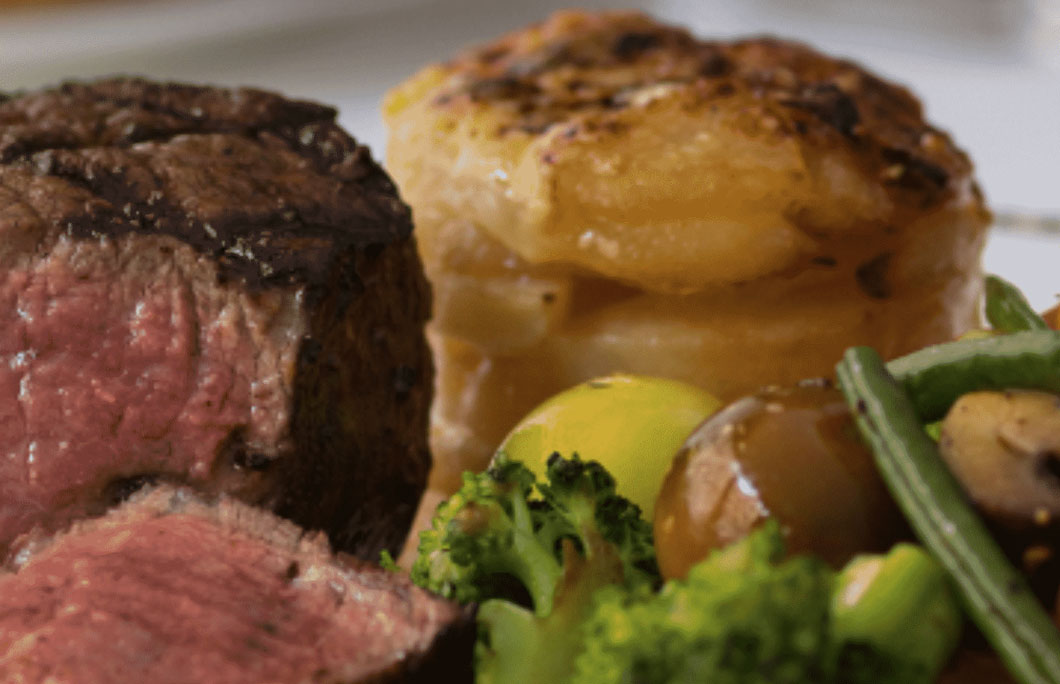 15. Bohanan's Prime Steaks and Seafood – San Antonio
This is a classic steakhouse that ticks every single box when it comes to a restaurant. The room is formal and classy without being stuffy; it always has an air of excitement and buzz around it as diners enjoy their drinks and await the great food.
The bar has a life of its own too, with amazing cocktails and live music, but the real magic happens when you cut into that juicy steak. Absolute perfection every single time.
---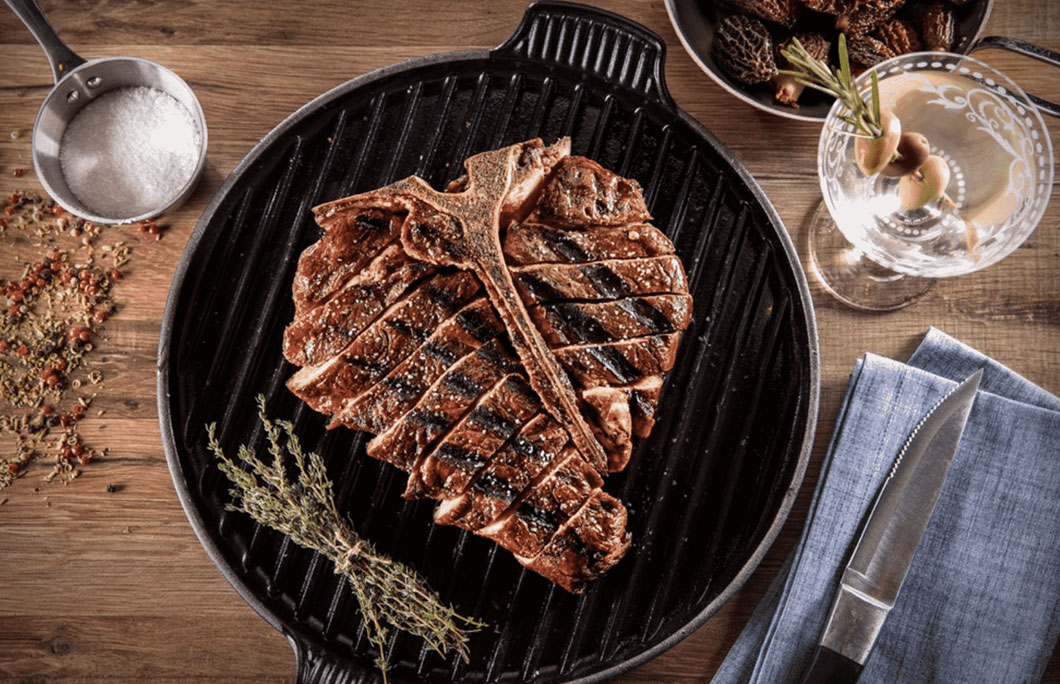 16. Robard's Steakhouse – The Woodlands
An award-winning luxury boutique steakhouse offering sophisticated cuts of dry-aged steaks, fresh-catch seafood and craft cocktails. This is the sort of place you come to spoil yourself and forget about any problems you might have.
There are a large range of steak cuts to choose from and all come cooked to perfection and with some inventive and delicious side orders. With a great drinks menu featuring superb wines, craft beer and great cocktails and this place has it all.
---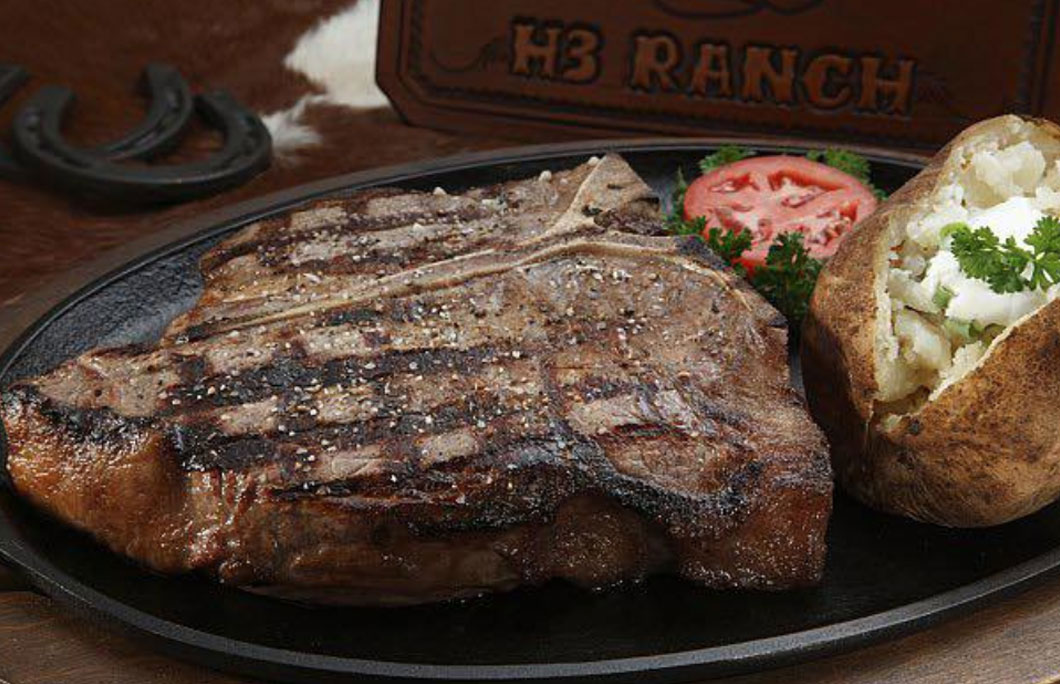 17. H3 Ranch – Fort Worth
This cosy bar setting serves up everything from wings to whole cooked suckling pigs and is known for it's great food. That all starts with the sourcing of the produce and the steaks are second-to-none.
The T-bone served in a classic style with a baked potato and washed down with a couple of their house drinks is a wonderful treat. You'll never go wrong with a meal at H3 Ranch.
---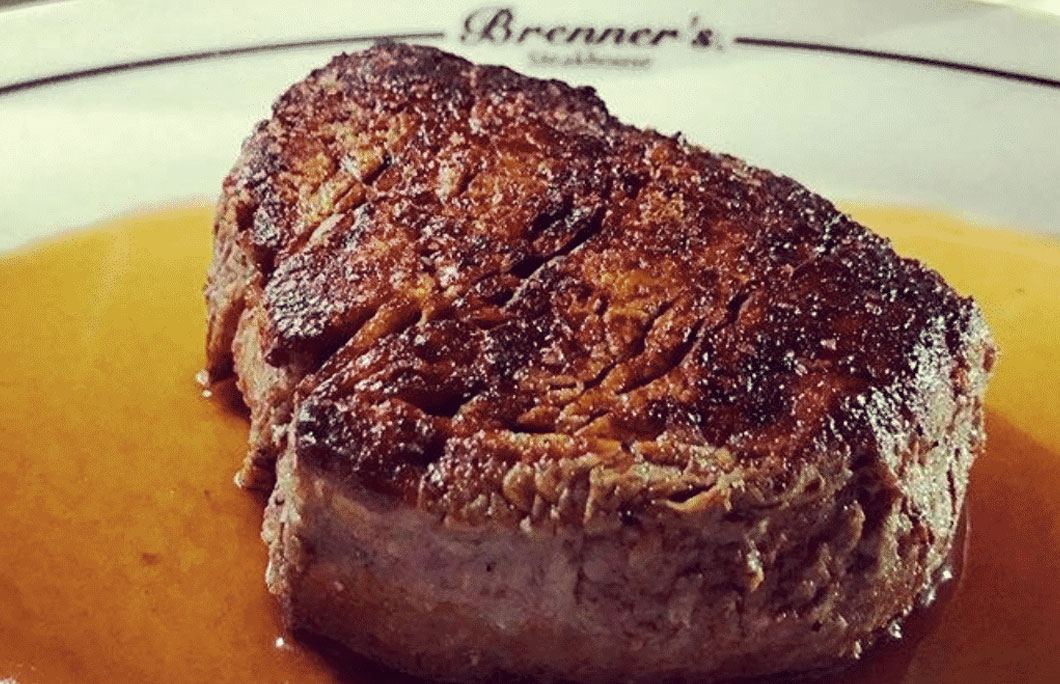 18. Brenner's Steakhouse – Houston
Walking into this restaurant is the perfect escape to the hustle and bustle of the world outside. They have lush foliage and a cascading waterfall, as well as a renovated garden setting to help you unwind.
While the place looks fantastic, it is the food that takes the experience to the next level. The menu is packed full of grilled steak and seafood offerings but we would suggest the fillet mignon. It melts in your mouth – just like butter would.
---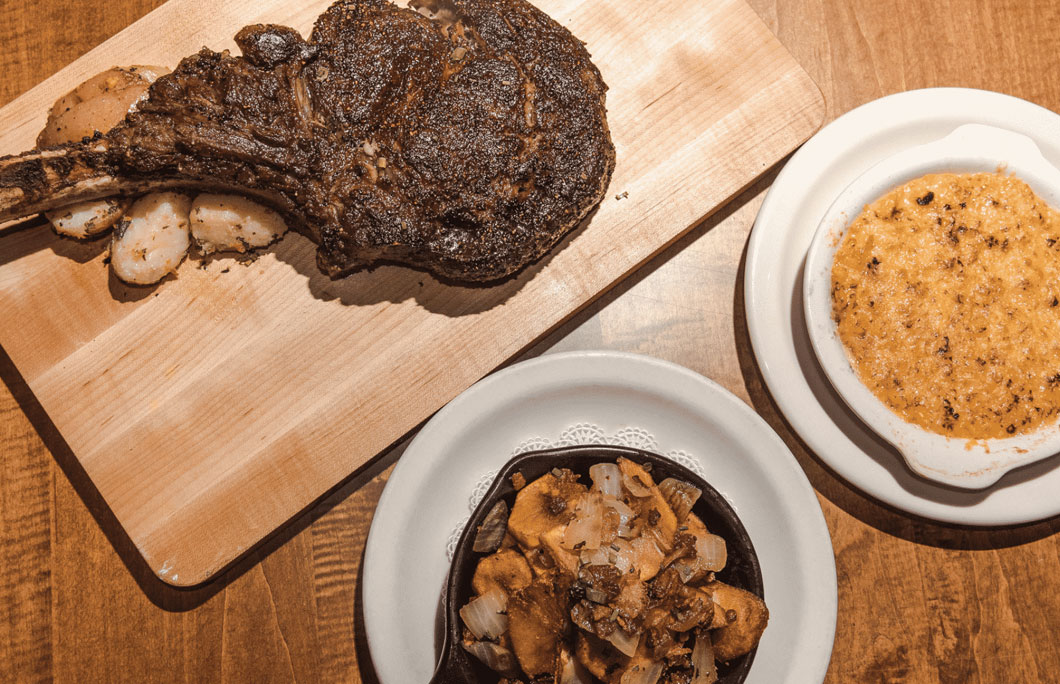 19. Killen's Steakhouse – Pearland
The cooking at Killen's Steakhouse is traditional French in style, with a few additional local classics. The menu features an extensive range of great steaks including locally raised Wagyu which is melt in the mouth good.
Add in a great bar and a wine list that is wonderfully thought out, and you will very quickly be planning your next visit.
---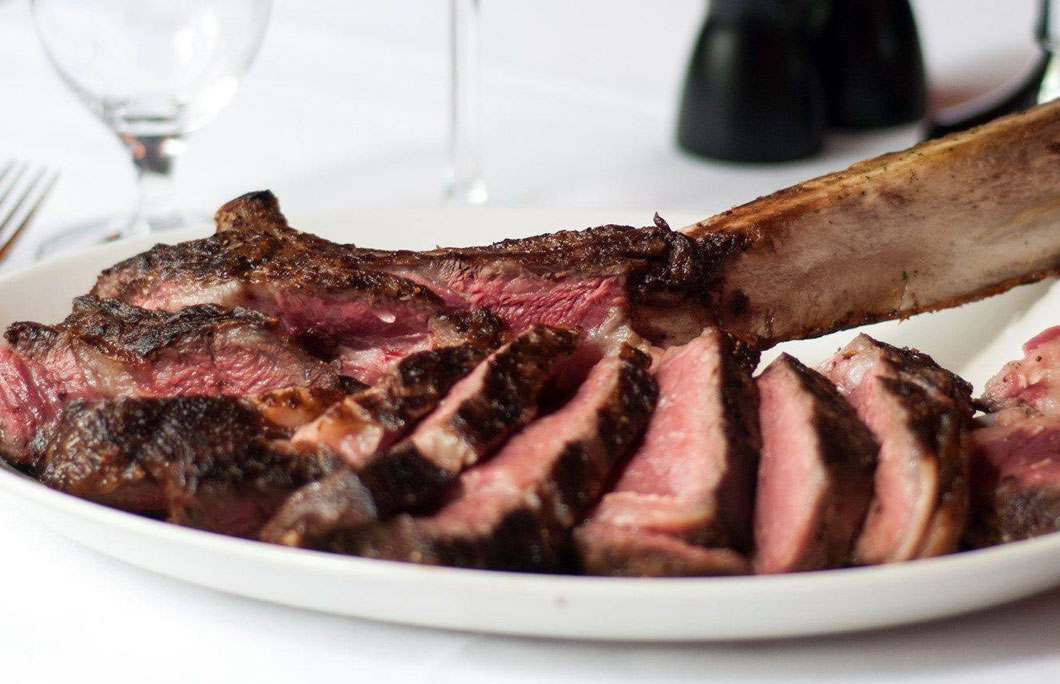 20. Pappas Bros. Steakhouse – Dallas
Pappa Bros. is a quintessential steakhouse in Dallas – you can be sure you'll always have an outstanding steak here. They use corn-fed beef, and USDA Prime graded cuts and butcher all the meat in-house. For a real feast, order the bone-in prime New York strip.
It's full of flavour and cooked to pure perfection.
---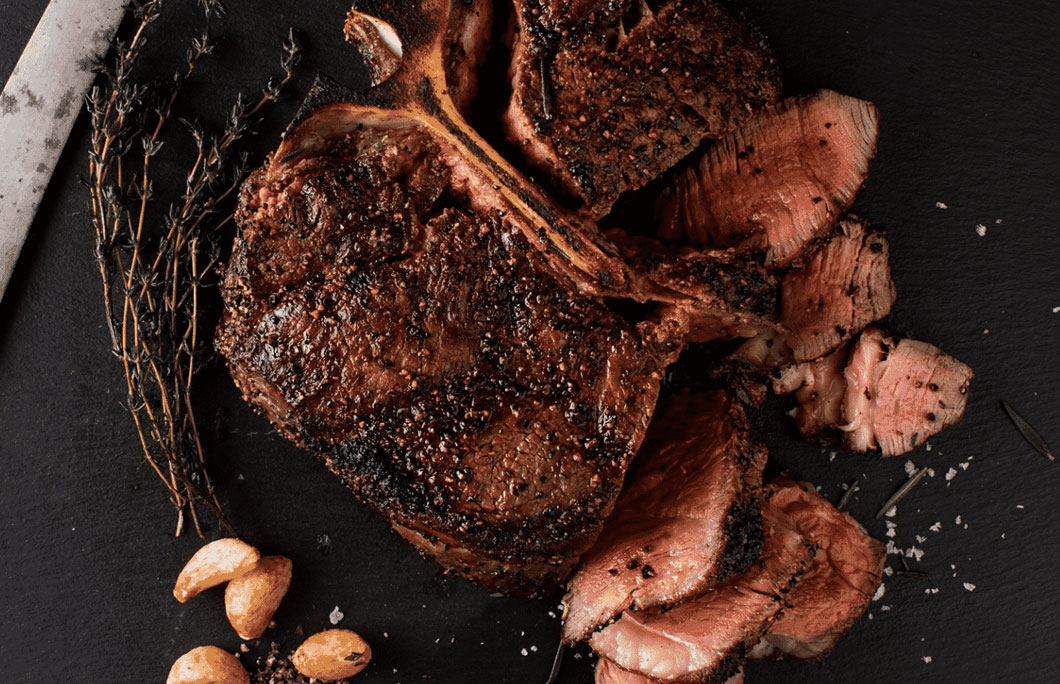 21. J-Prime Steakhouse – San Antonio
J-Prime Steakhouse serves only the highest quality premium cuts of beef, seafood, and chicken all cooked on a parrilla grill. While the entire menu is superb, you would be foolish to come here and not indulge in one of the steaks.
The Akaushi ribeye and New York strip options are offered with marbling, and they are guaranteed to be prime plus. When it comes to the best steaks In Texas these are right up there.
---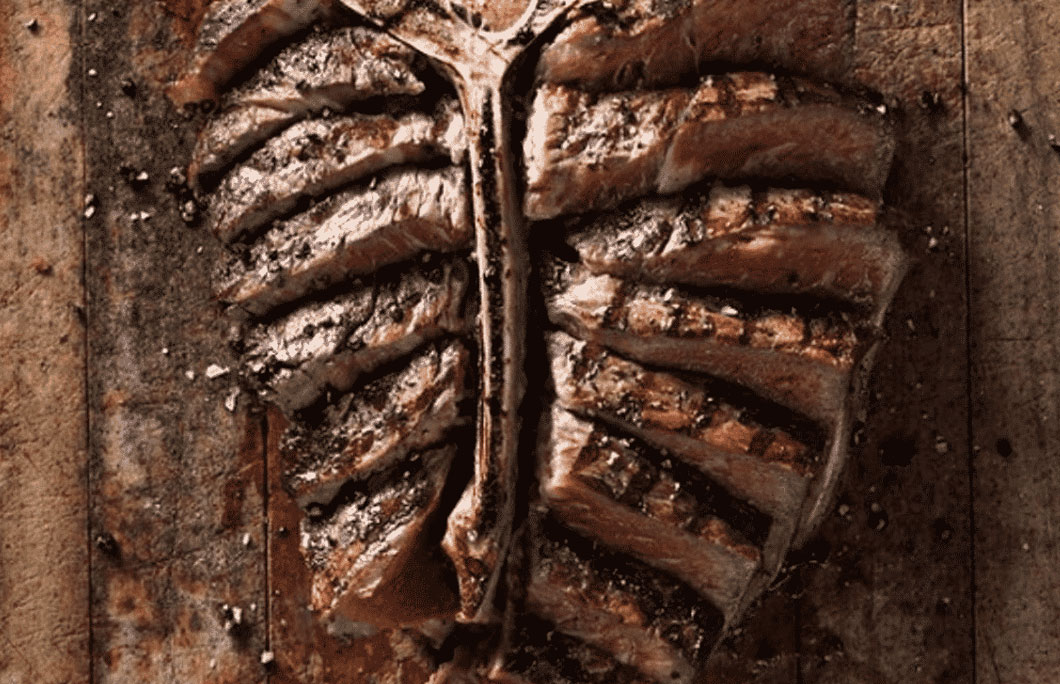 22. Perini Ranch Steakhouse – Buffalo Gap
This ranch is known for its classic Texan food and it keeps things simple, pure and traditional. You can sit indoors, but we'd suggest a table al fresco (if you can nab one) to enjoy the full vibe of the place.
They have lots of great steaks on the menu but the T-bone is cooked to perfection and retains its flavour while being wonderfully tender.
---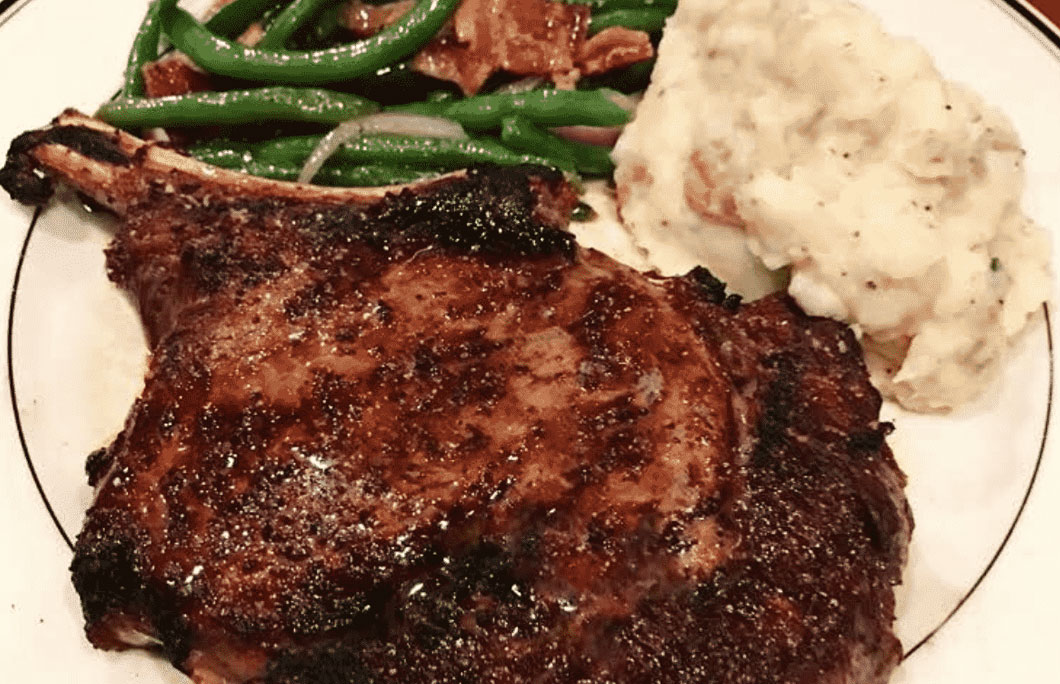 23. Texas – Richardson
They are known for doing two things really well at this old school restaurant, and that is their steaks and the lobster tails. If you are going to focus on two food dishes, they are a pretty good choice in our opinion.
The restaurant is family-run and you get that warm welcome and feeling as soon as you walk in the door. A steak here is more than just a piece of meat: it is an all-round great dining experience you won't forget in a hurry.
---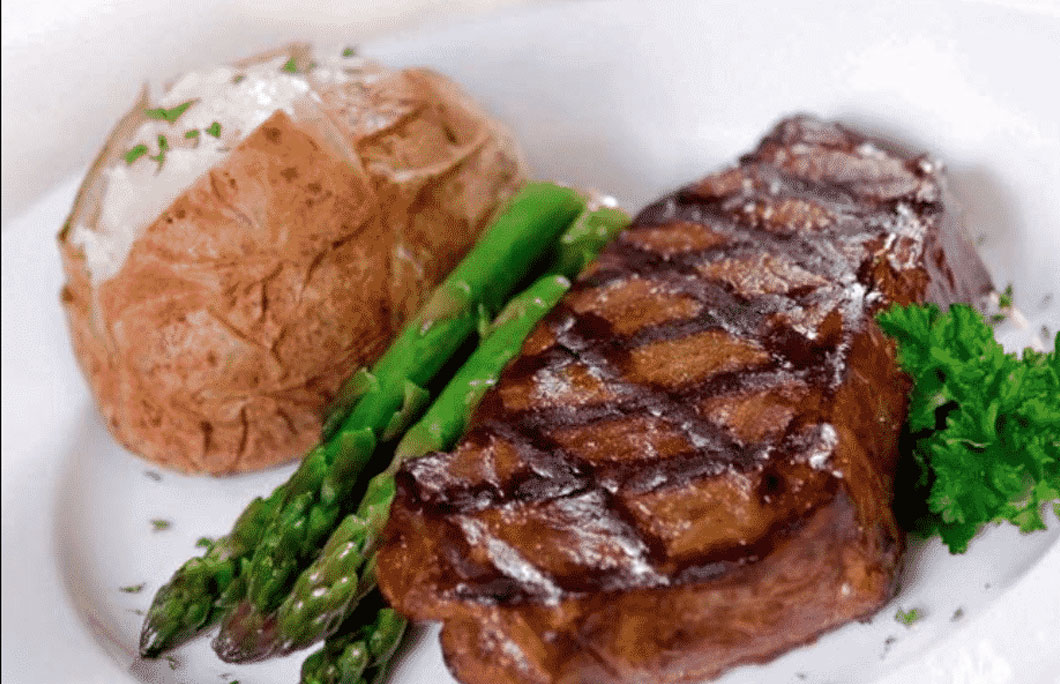 24. Niko's Steakhouse – Corpus Christi
Their motto is "Great Food, Great Times, Great Experience" and they never let you down on those fronts.
The menu is extensive with lots of great bar snacks, sharing plates and grilled meats. Those are all just the warm up for the steaks however, which are cooked to absolute perfection. Go for the classic striploin with a baked potato and you will be seriously happy with yourself leaving the building.
---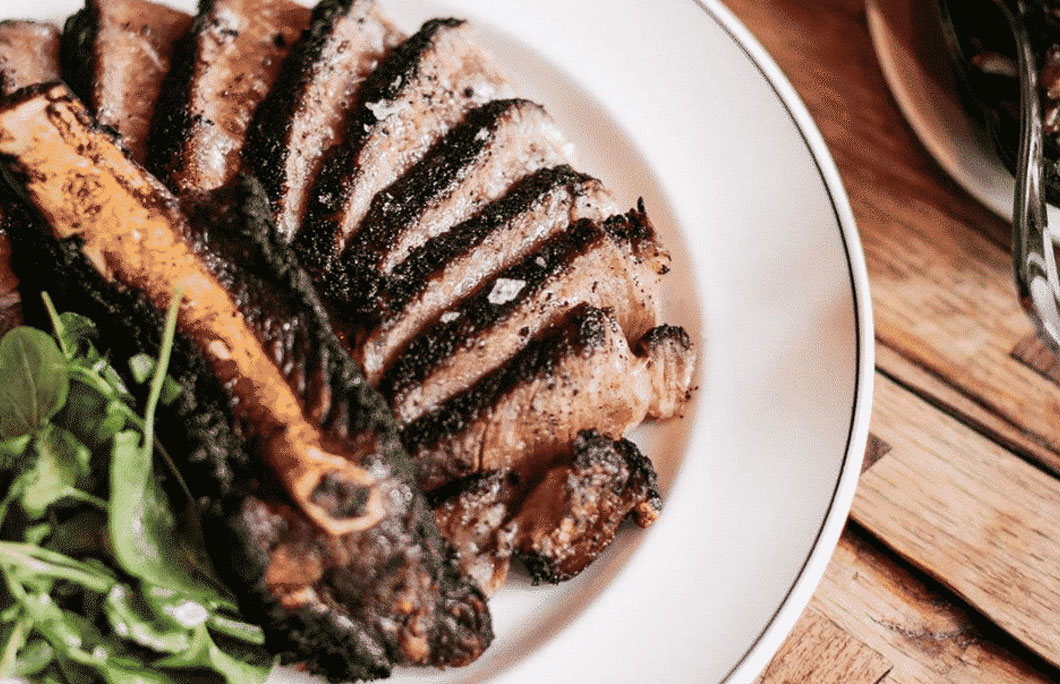 25. CBD Provisions – Dallas
The steak is truly exceptional – juicy, with the perfect marbling, texture and flavour. Choose from a family-style porterhouse or a Texas Wagyu beef, with sauces such as chimichurri or Béarnaise. Wash it down with wines from small producers from Texas, California and France.
This is easily one of the best steaks in Texas.
If you are spending time in the state you might want to check out our guides for the best things to do, see, eat and drink across the state of Texas.
---