The 25 Best Pizzas In Florida
Pizza is one of those great American dishes that people simply can't live without, and Florida pizza is no different. Sure, it's technically Italian, but who has time for technicalities when you're stuffing your face with dough?
The pizza here is right up there with some of the best in the country, so we wanted to seek out the very best slices (and pies!) that the state has to offer.
From classic Neapolitan-style pizza to takeaway joints with simple slices on the go, there is something for everybody on this list. And by everybody we mean everybody who is just as obsessed with pizza as we are.
We will warn you though: looking through these Florida pizza joints is going to make you seriously hungry. Don't blame us for any drool stains, okay?
The 25 Best Florida Pizza Spots : How do these rankings work?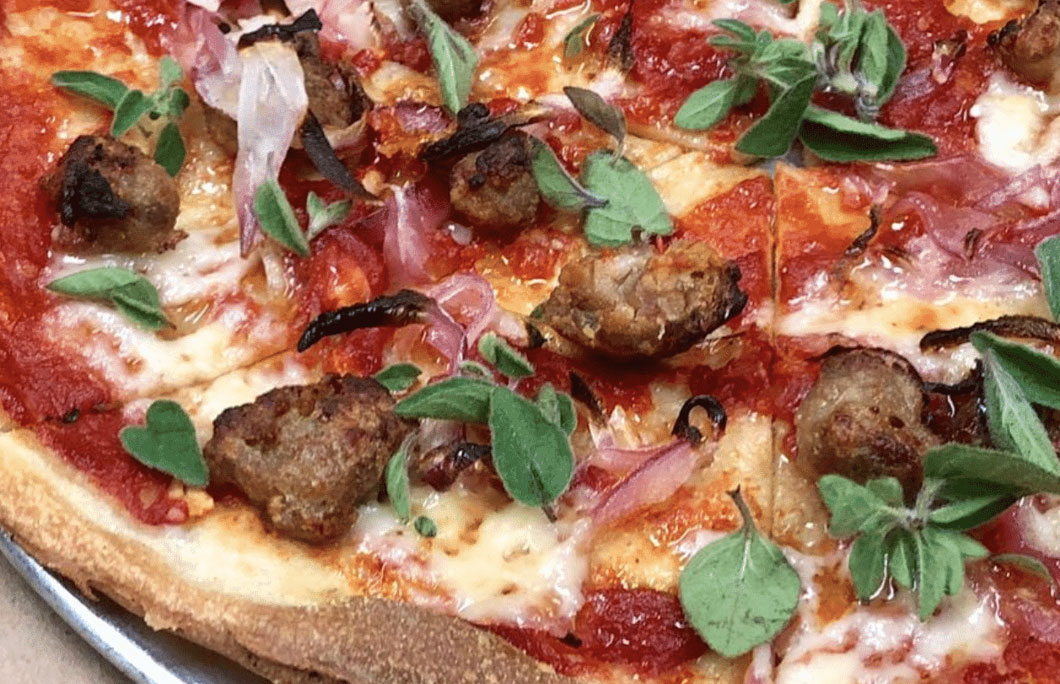 25th. PizzAmoré – Mt. Dora
This is a real community-vibe restaurant, where the most regular customers are all locals. As well as super pizza, there's some great pasta dishes; if you love garlic dough knots they are a must as a starter to share.
Their pizzas come with a medium dough size (neither super crispy nor too thick) and always have fresh and imaginative toppings.
---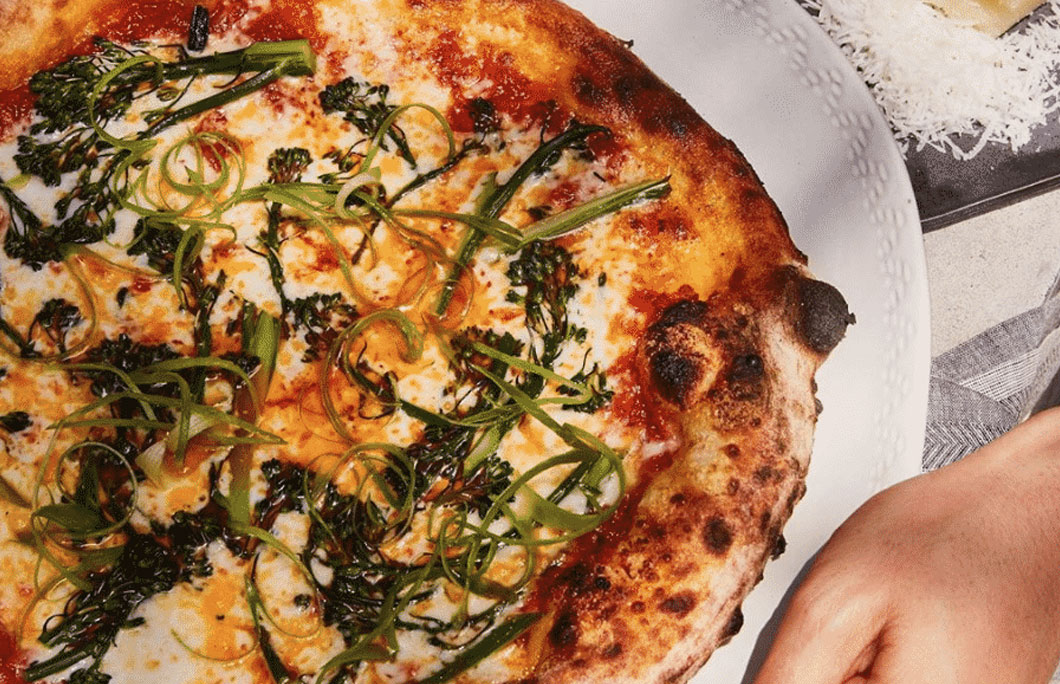 24th. Harry's Pizzeria – Miami
Harry's Pizzeria now has four locations in the Miami area which is a good thing as it means you're never going to be too far away from one of their pizzas.
Their pizzas are very classic in style and have fresh, chef-curated toppings and a tender, quick-fired crust that is cooked within a couple of minutes. If only all pies tasted this good!
---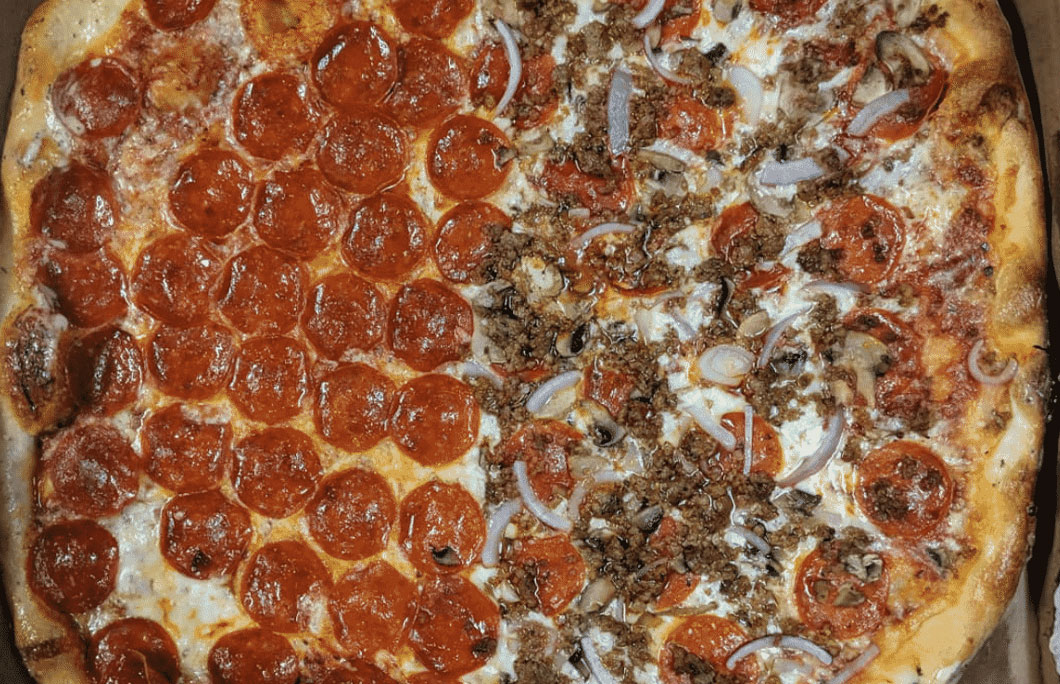 23rd. Satchel's Pizza – Gainesville
Hands down one of the most creative places in Florida to eat pizza. It is part-art shop where you can eat in a van, inside a salvaged plane or in their greenhouse. There is also a kids area which makes this a perfect spot for a family day out.
Their pizzas are wholesome and delicious and even better when eaten listening to the live music. A truly unique venue.
---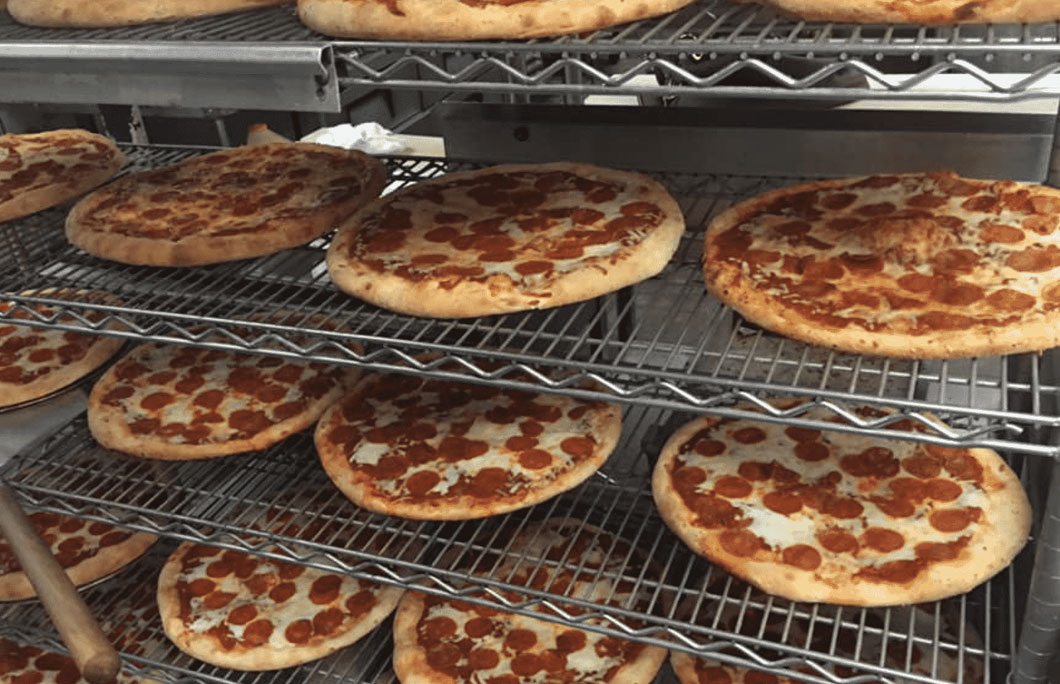 22nd. Joseph's Pizza – Jacksonsville
Joseph's Pizza are family owned and have been since way back in 1956. When a business has been making pies for close to 70 years you know they're doing something right.
They have pasta and other Italian dishes on the menu but you come in here for one thing and one thing only: the pizza.
---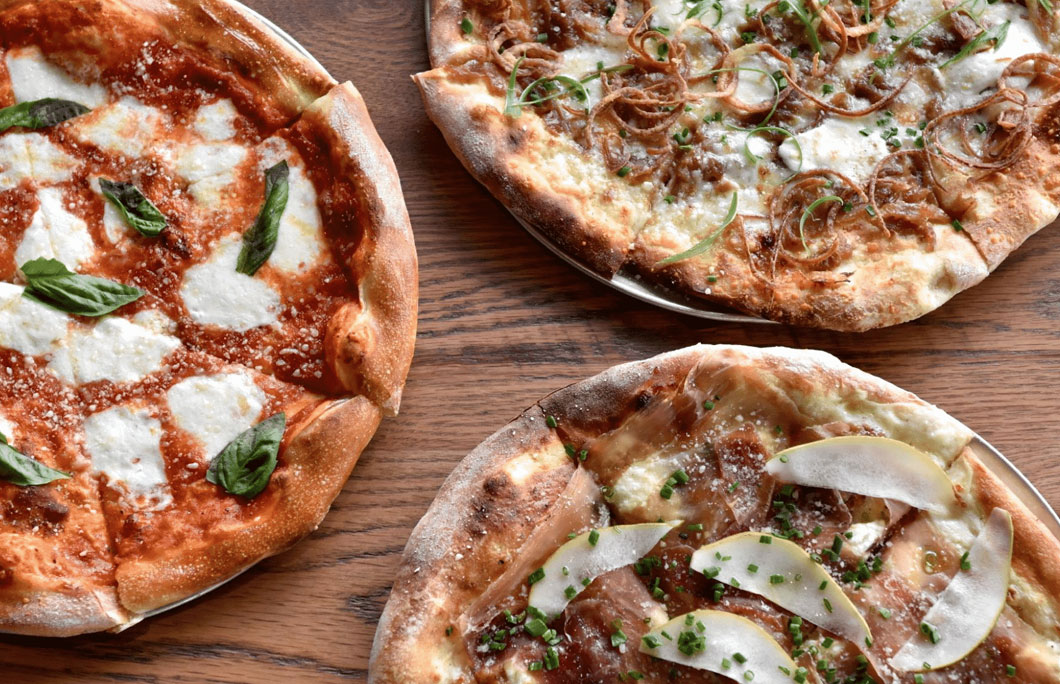 21st. Noble Crust – St. Petersburg
Now in three locationsM you'll be drawn into Noble Crust by the buzzing room, lovely patio that is open year round and their brilliant selection of house cocktails,
Make no mistake about it though, you are here for the pizza. Thin, crispy and with wonderfully fresh toppings. Super hungry? Add in a couple of their tasty side dishes to share and you won't regret it.
Bonus marks for serving a tasty weekend brunch menu packed full of classics.
---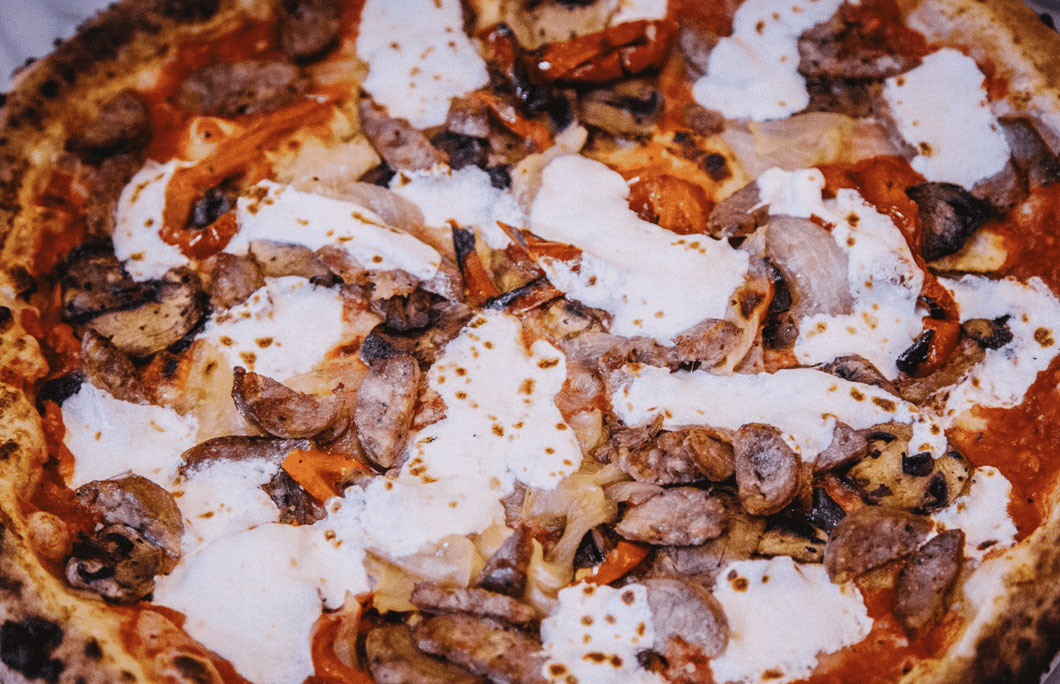 20th. Roostica – Key West
Roostica is one of the nicest Florida pizzas in one of the nicest parts of the state. The key to their success? Keeping it traditional and super simple.
That means only soft-grain flour, fresh yeast, water and sea salt for the dough. Only Italian plum tomatoes, mozzarella di bufala, extra-virgin olive oil and fresh basil for the toppings.
This is Neapolitan style pizza at its very best and as good as anything you would taste in Naples, Italy.
---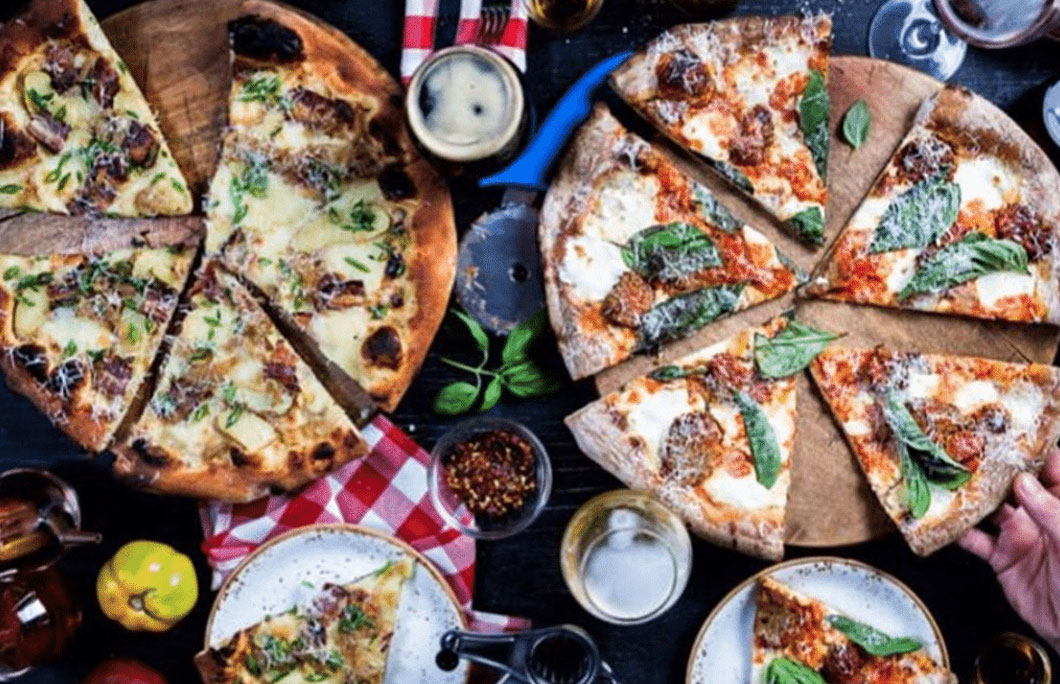 19th. Pizza Craft Artisan Pizzeria & Cocktail Bar – Fort Lauderdale
A buzzing room where they make the pizzas in a wood-burning oven that fills the place with a beautiful aroma as soon as you walk in the door.
All pizzas feature "00" flour, imported tomatoes, homemade mozzarella and local and seasonal produce. The pies combined with their killer cocktail list this is the perfect place to start a night out with friends.
Pizza Craft Artisan Pizzeria & Cocktail Bar
---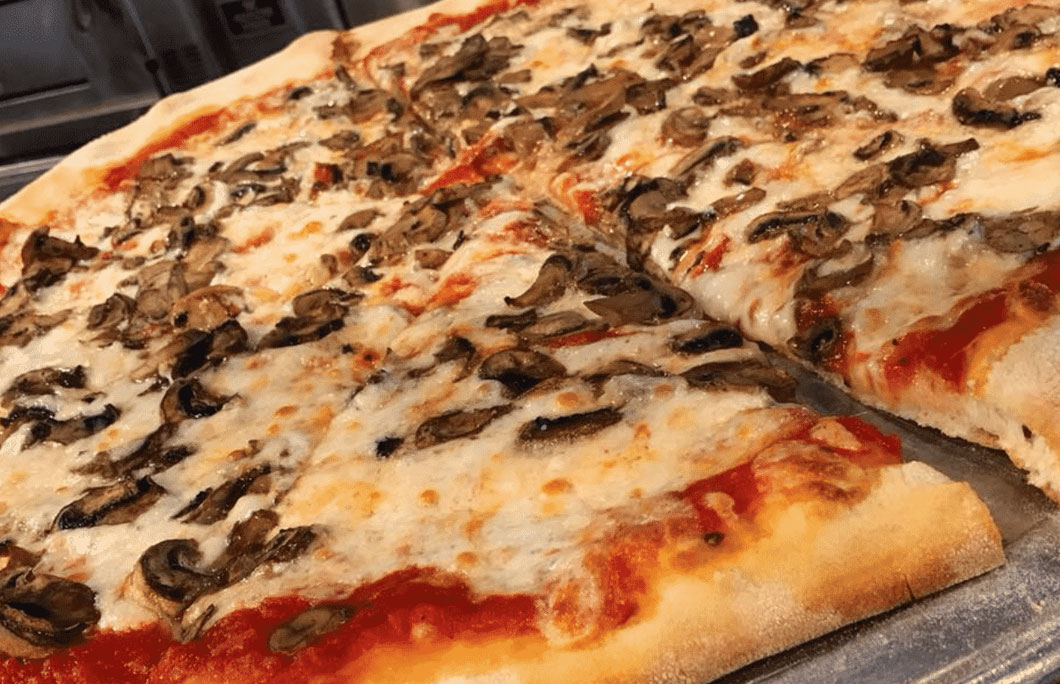 18th. Eddie And Sam's N.Y. Pizza – Tampa
Here's where you'll get some of the most authentic New York-style pizza you will ever taste outside of New York itself.They've been going strong in downtown Tampa since 1998 which is testament the quality of their product. They even import New York water to make the dough as authentic as possible.
You'll want to make sure you leave enough room for their gelato as a post pizza treat.
Eddie And Sam's N.Y. Pizza in Florida
---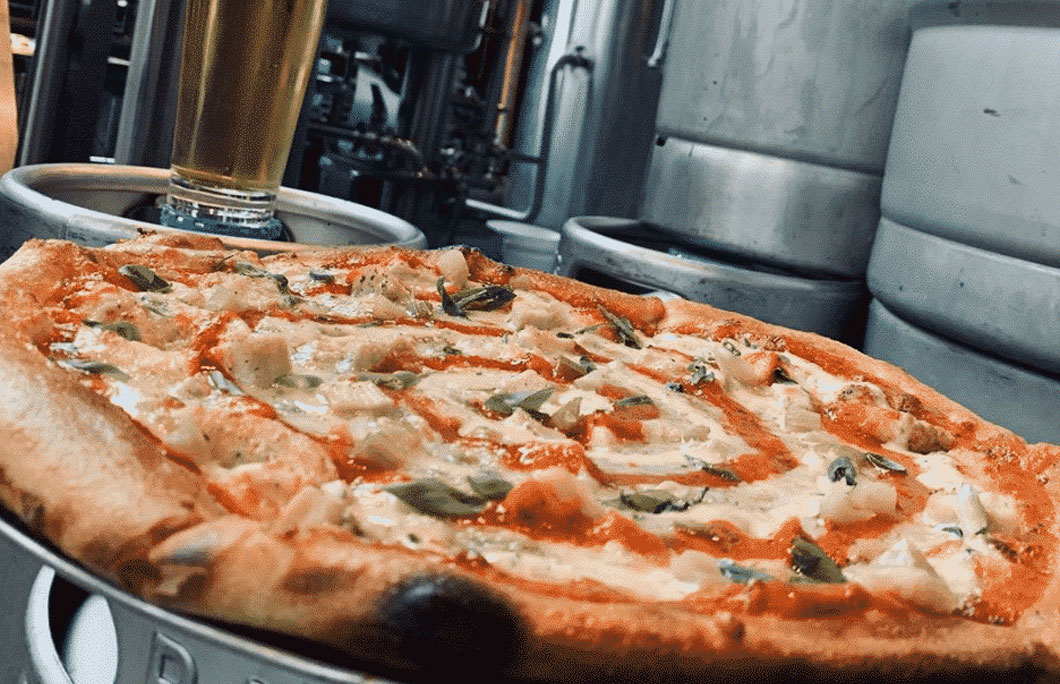 17th. Park Pizza & Brewing Company – Orlando
Pizza and beer is one of the all time great culinary combinations and this is where Park Pizza & Brewing Company shine. That means house brewed craft beer, sports on the TVs and wood fired pizza which comes served thin, crispy and piping hot, with cheese oozing perfectly over the top.
A place that offers up everything you could ever wish for in an Orlando pizza experience.
---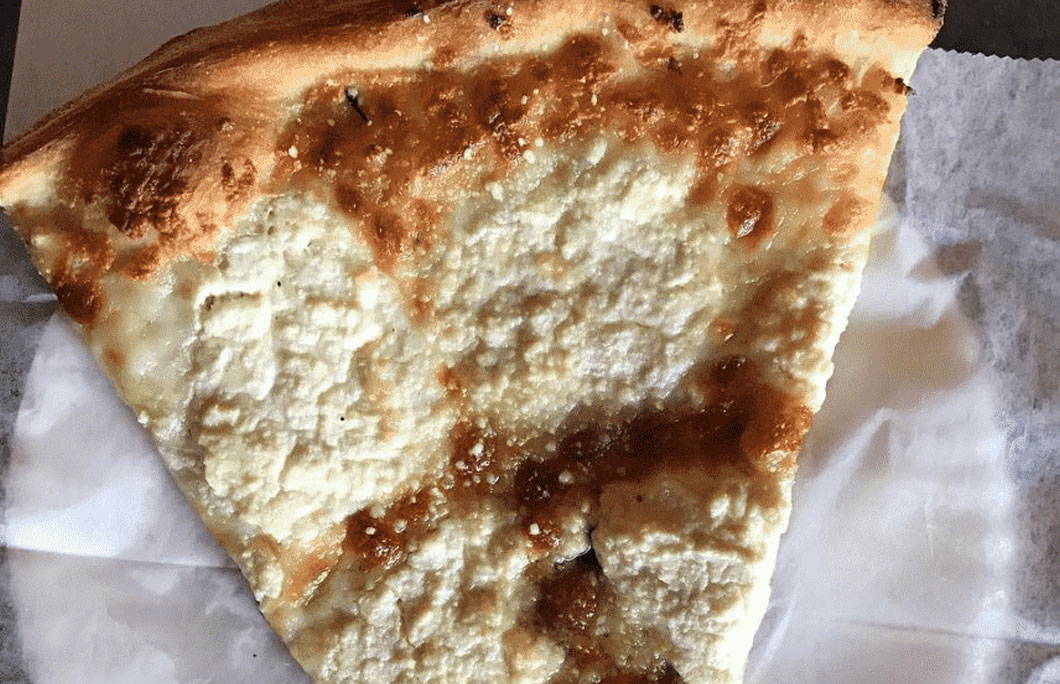 16th. Biggie's Pizza – Jacksonville
When they say that they serve pizza by the slice what they really mean is you are going to be getting a slice as big as a normal pie. Biggie's Pizza is BIG.
Simple classical toppings with paper plates where there is minimum fuss and maximum flavour. The sort of pizza joint that every single neighbourhood in the world should have.
---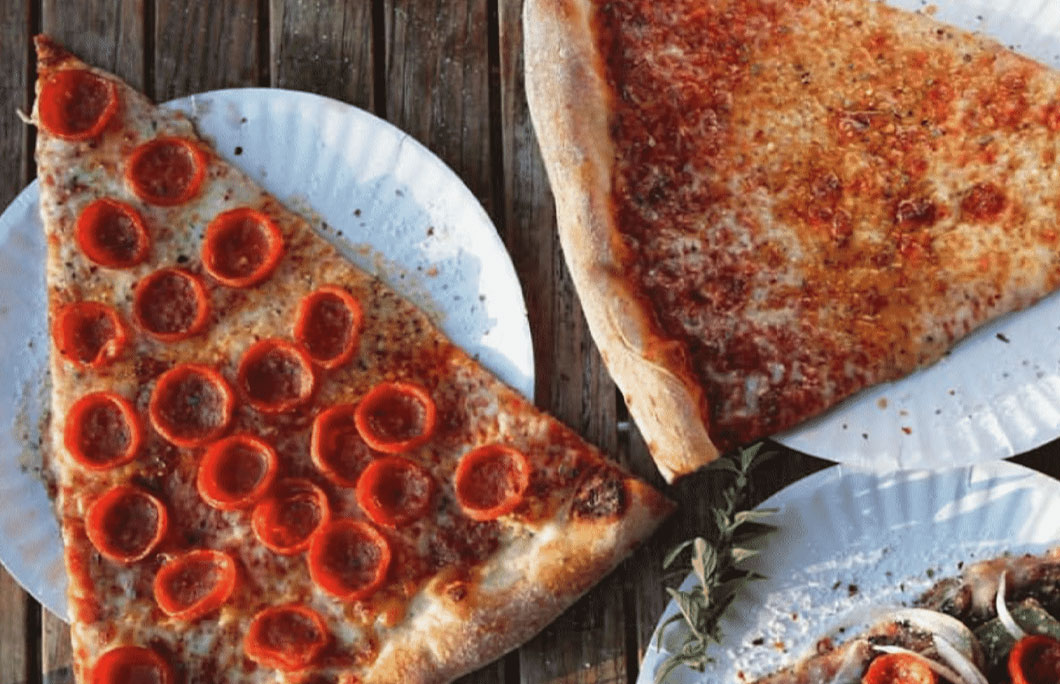 15th. Steve's Pizza – Miami
Steve's is constantly winning awards in Miami for their pizza slices which are so big they literally cover the plates.
They have a super loyal client base who all swear this is as good as any other New York style pizza you'll get in the state. We can't disagree with that. Once you taste these slices once you'll be hooked for life.
---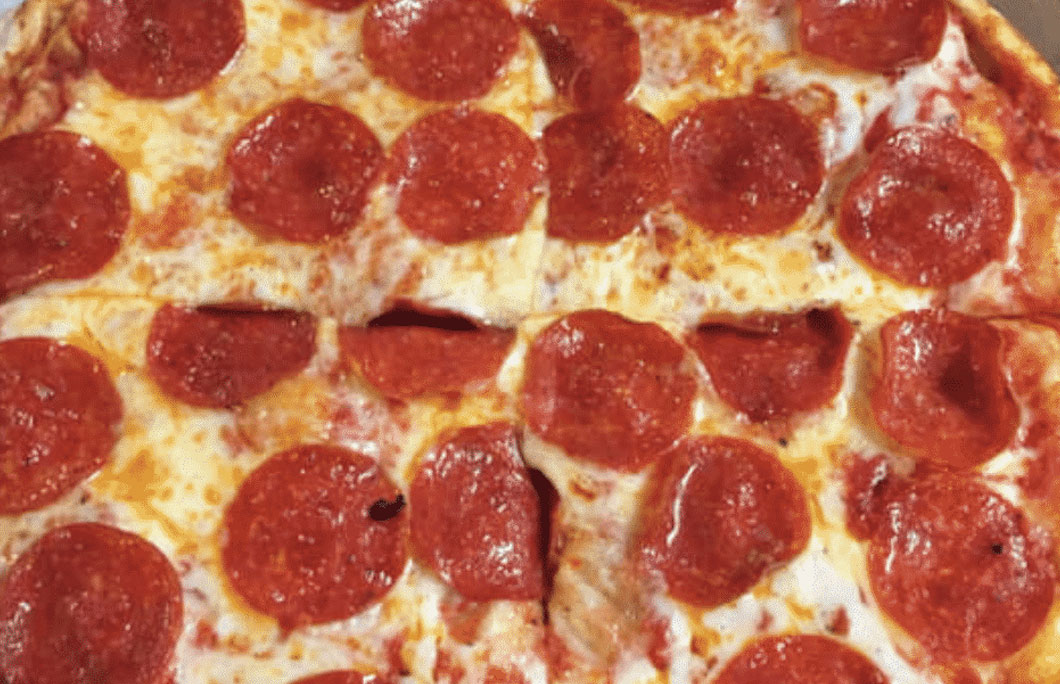 14th. The Pizza Joint Wood Fire Pies – Dunnellon
This spot does simple and classic Italian dishes as well as wonderful subs that are packed full of delicious toppings.
It's all about the pizza though and people come from miles around for that fresh, crispy and perfect base. The key is cooking it in the wood-fired oven and it being ready in a couple of minutes. Cheesy, molten pizza heaven every single time.
---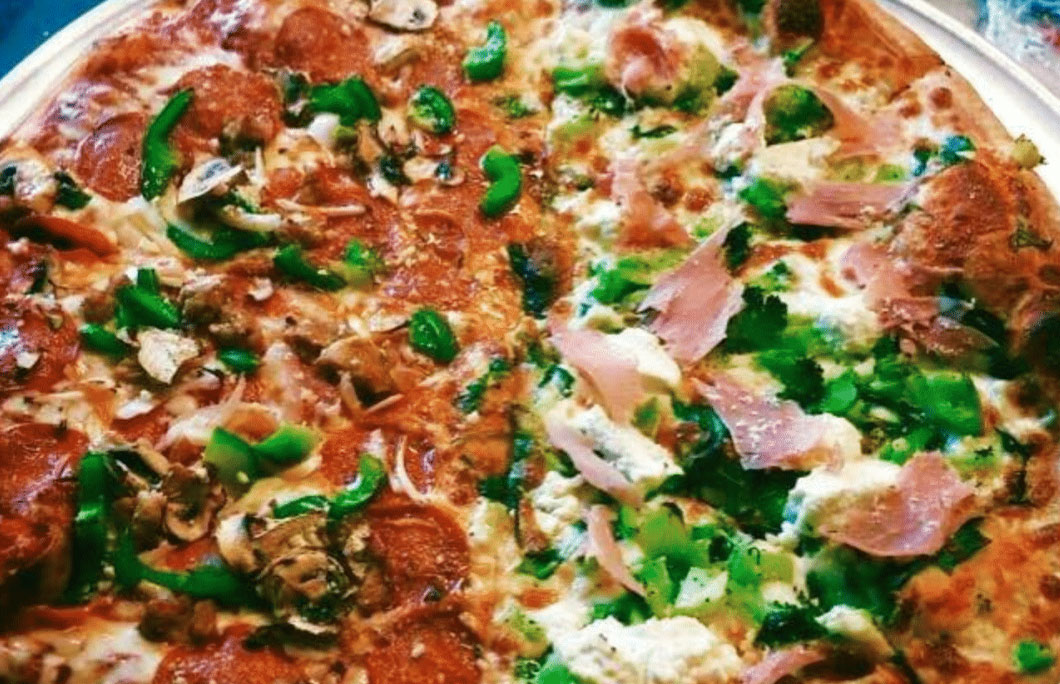 13th. Origin Craft Beer & Pizza Cafe – Sarasota
This is a great place to watch whatever sport you are into and choose from their large selection of craft beers both on tap and by the bottle.
If you weren't happy enough with that set up you will be ready to explode with joy when the pie arrives. Huge portions, perfectly made for sharing makes this the ideal place to spend a couple of hours drinking and eating with friends.
---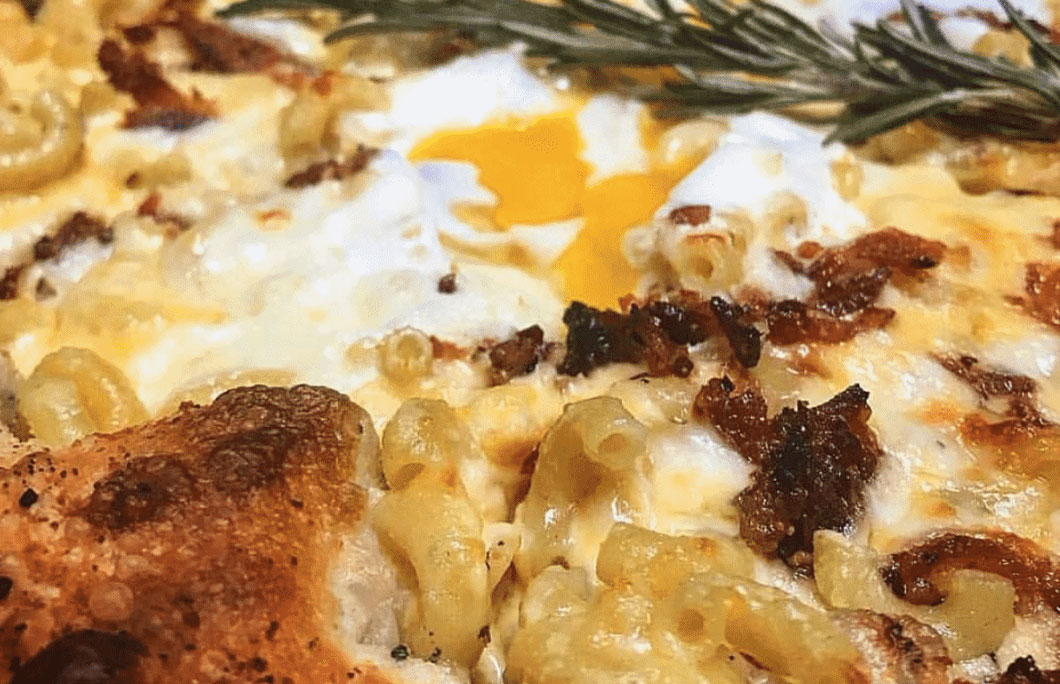 12th. Nice Guys Pizza and Beer – Cape Coral
Brilliant live music, a great selection of craft beers and cocktails and some of the best bar food you could ever wish for are just some of the highlights here.
And that's all before you even mention the pizza. Super imaginative toppings like this mac and cheese pizza which will quite simply blow your mind. Keep an eye out for their superb brunch offerings.
---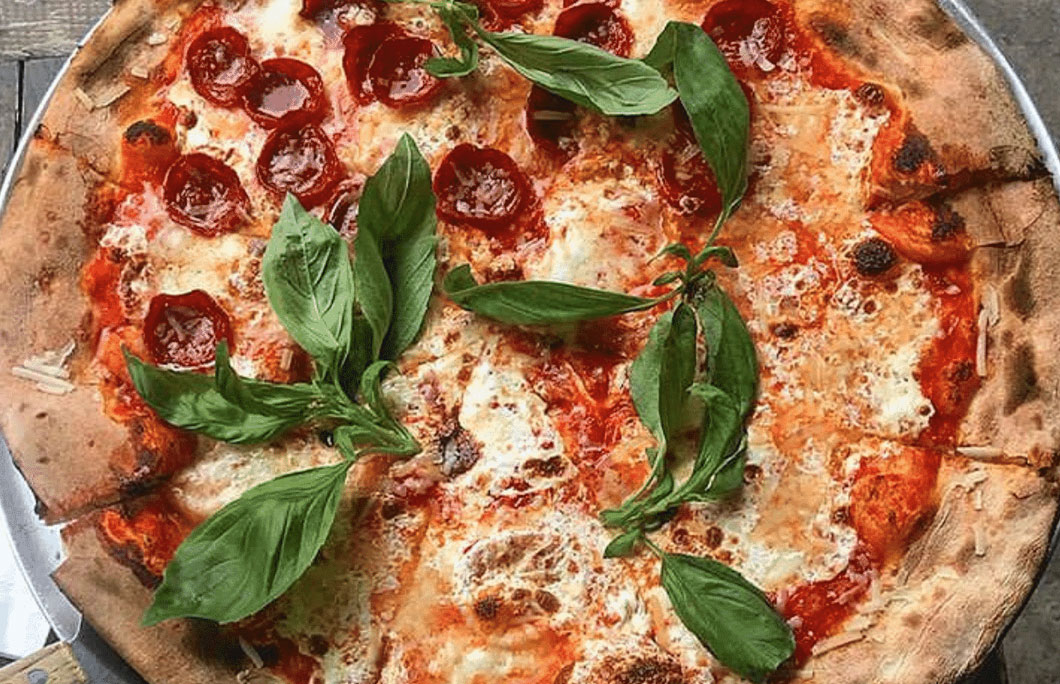 11th. Lucali – Miami Beach
Lucali is another pizza joint that started in NY and now has a second brand in Miami. The original location was in Carroll Gardens in Brooklyn.
Their pizzas aren't classic NY-style but rather a thin and crispy pie with perfect charred crusts and only the best, artisan toppings. Many say their calzone is one of the best in the country – it's a true work of art.
---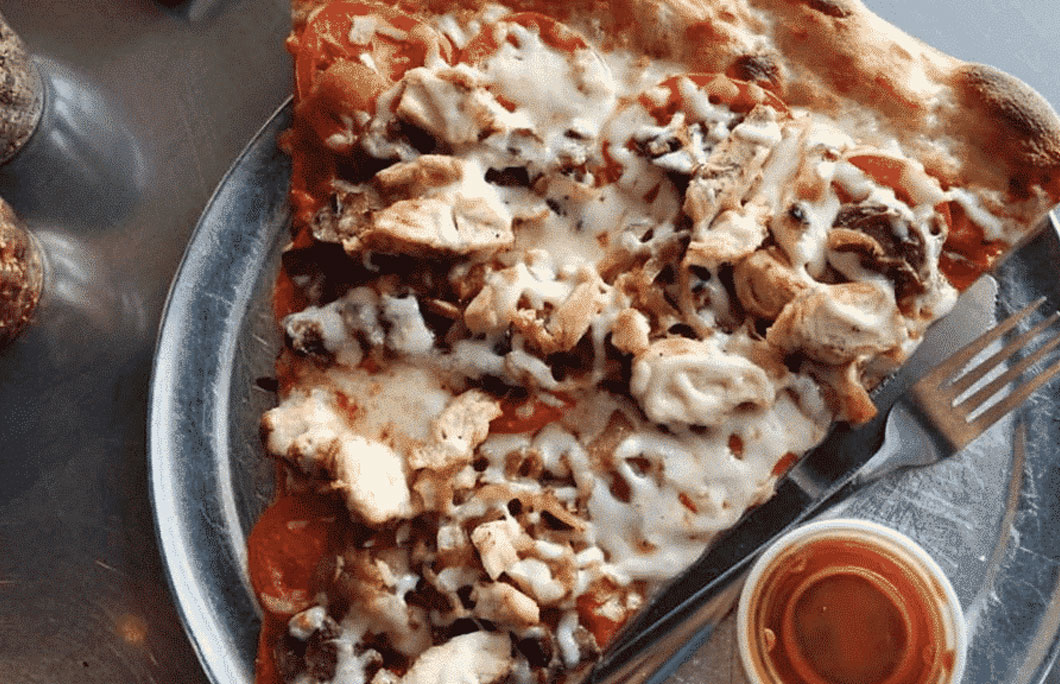 10th. Lazy Moon – Orlando
So much more than just a good pizza on offer here. They have 15 craft beers on tap and two bocce (French ball game) courts for people to relax with their favourite slice and a cold drink.
The pizzas themselves are massive and also come served by the slice. That means you get to mix and match some of the delicious toppings. An all-round good fun place to spend some time.
---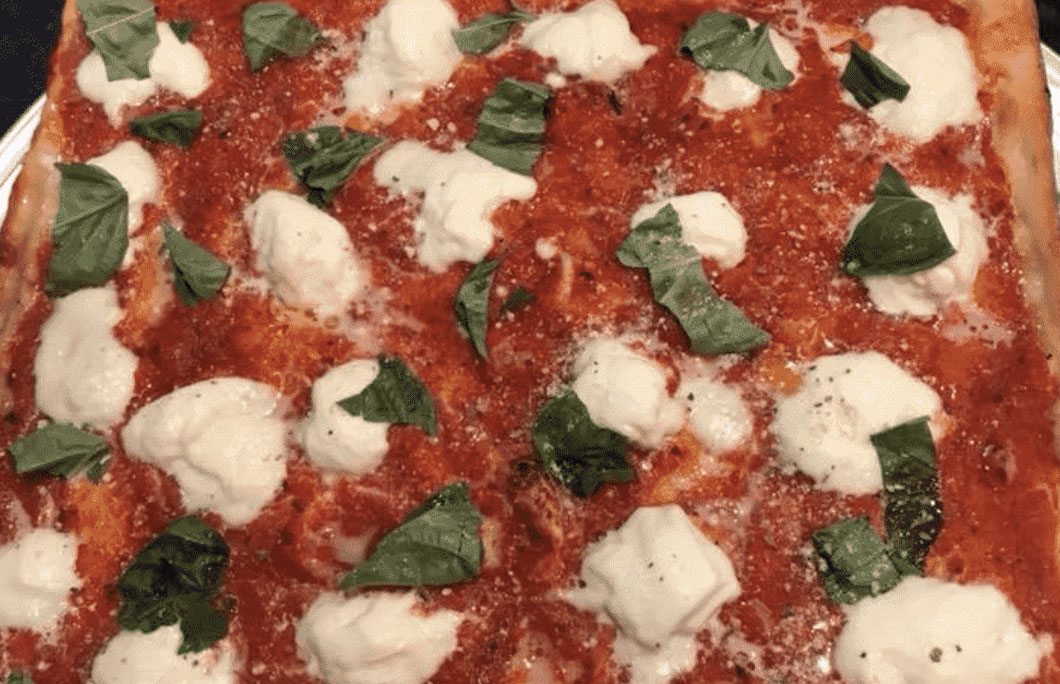 9th. Gianni's NY Pizza – St. Petersburg
They say that their goal is to "bring the traditional New York-style pizza taste to every single bite they serve".
They deliver on that goal on a consistent basis and have been doing so for decades, which shows their remarkable consistency and quality. Florida pizza really doesn't get much better than this.
---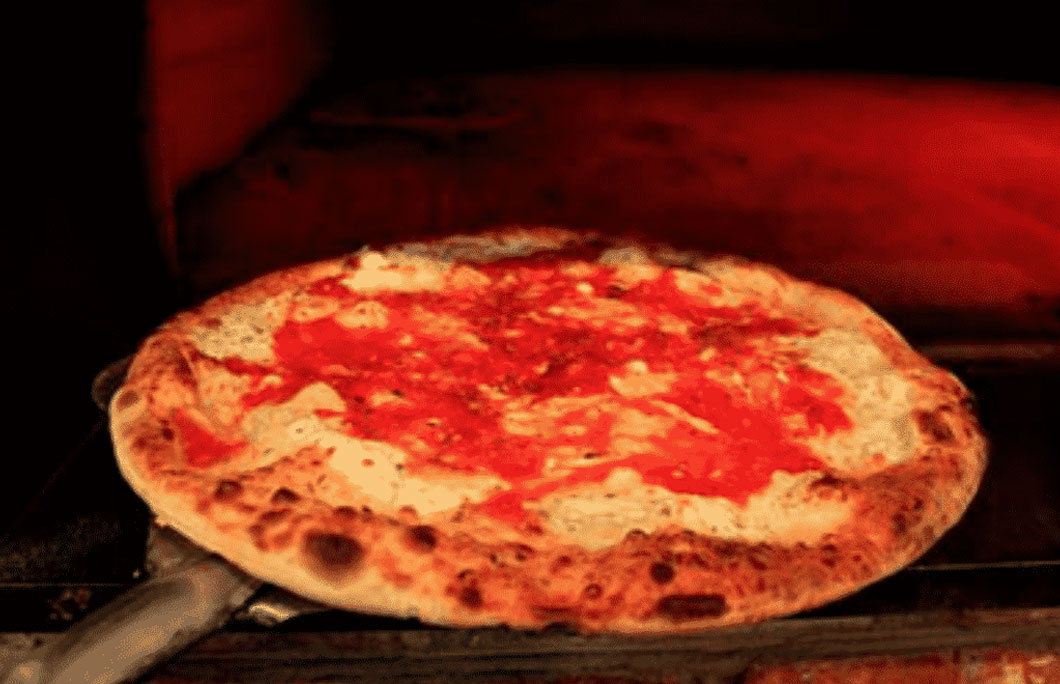 8th. Cristino's Coal Oven Pizza – Clearwater
Cristino's is a family business owned by three brothers – Leonardo, Joe, and Marco who are obsessed with delivering the best pizza and gelato on a daily basis. Open since 2007, they have managed to deliver on that goal, and then some.
There's plenty of other Italian classic on the menu which they have also perfected but as soon as you see one of their pies being whisked out to a table your mind will be made up.
Absolute perfection every single time.
---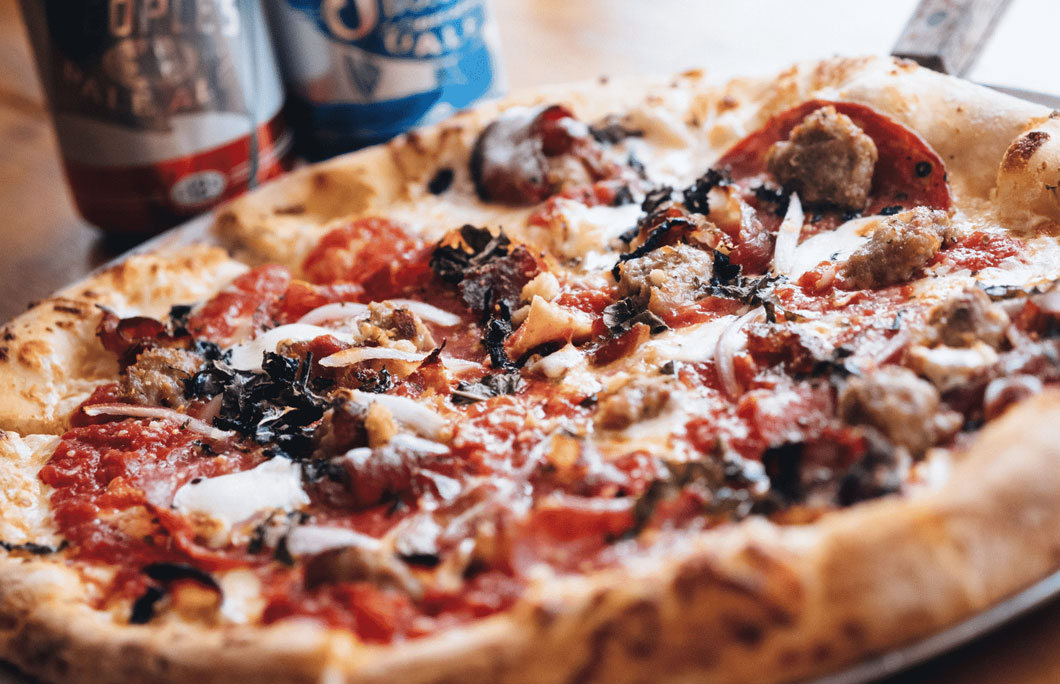 7th. V Pizza, San Marco – Jacksonville
There's five V Pizza locations in and around the city, which you should be happy about as you won't ever be too far from your next fix of this exceptional Florida pizza.
Their pizzas couldn't be more Neapolitan in style with big, spongey yet chewy crusts and toppings that are simple, authentic and don't detract from the beauty of the dough, sauce and cheese.
---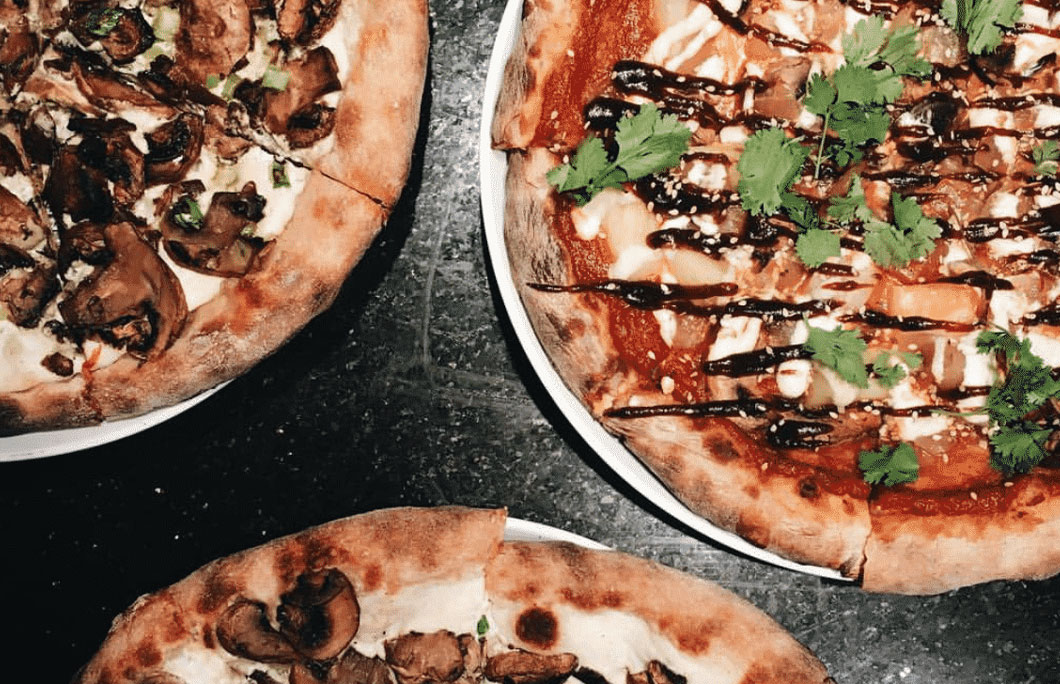 6th. Christopher's Kitchen – Palm Beach
Their mission here is to serve only the highest quality, certified organic plant based food. What that means is that you'll be eating one of the healthiest and cleanest tasting pies you have ever had in your life. Dream scenario, right?
Their Hawaiian truffle pizza is one of the best things you are ever likely to taste in your life.
---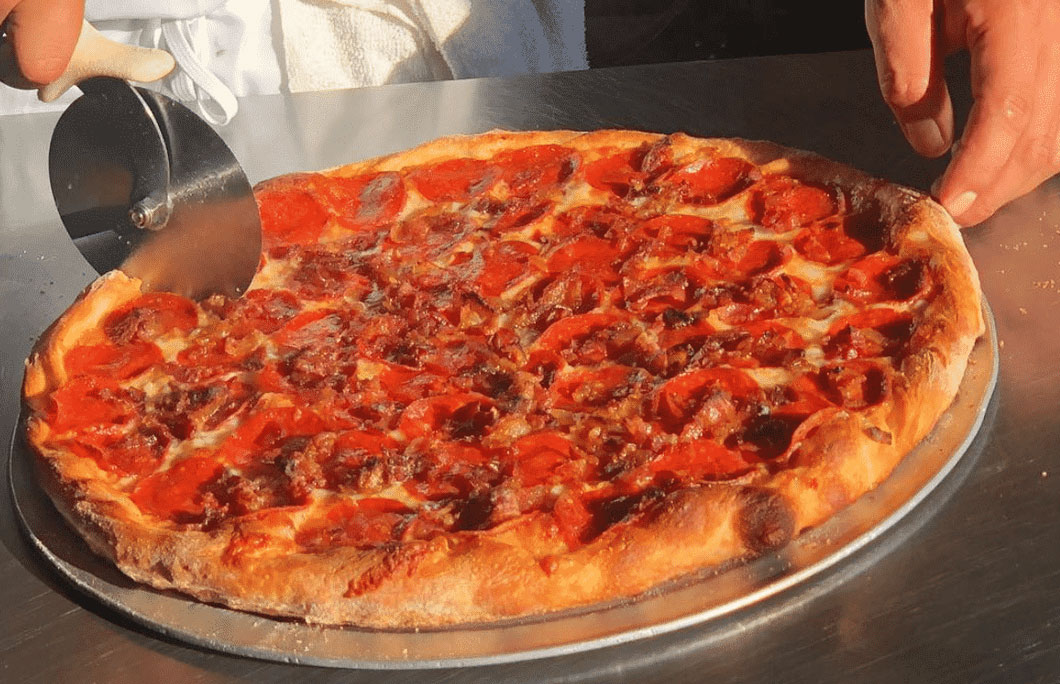 5th. CRUST – Miami
It all starts with the building which is a huge standalone Art Deco building, formerly a private home built in the 1950s; it still has its original charm by way of elegant geometric lines, striking Deco columns, and a lofty 14-foot ceiling.
With such a striking setting the pies are made to match and live up to their billing. Alongside some other traditional Italian dishes it is not hard to see what this spot is a consistent award winning restaurant. Simply perfect Florida Pizza.
---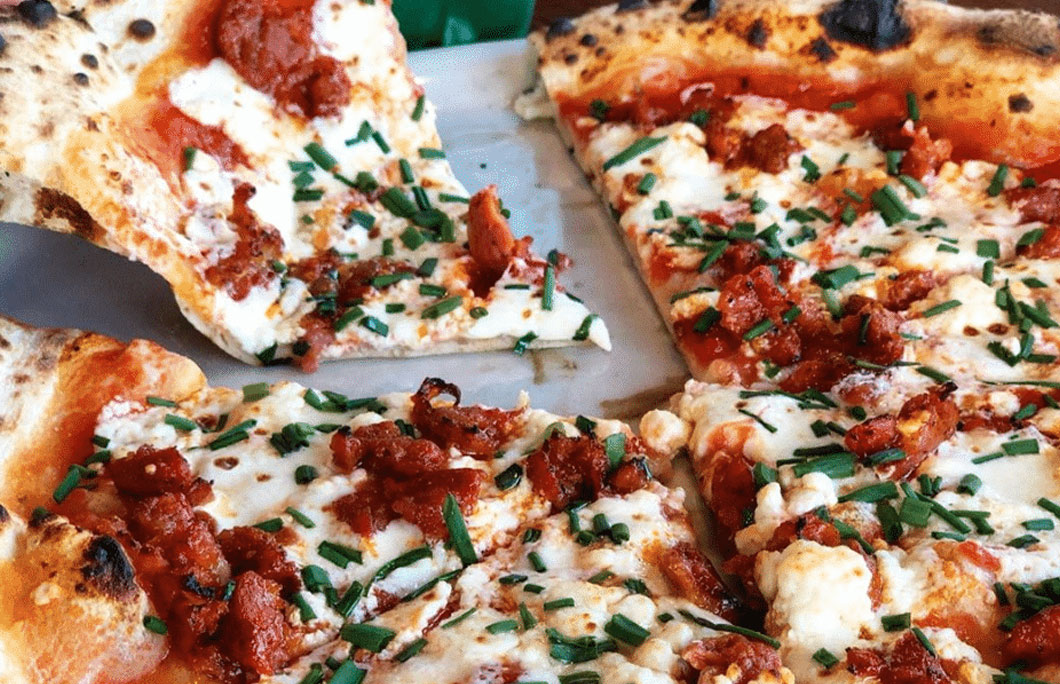 4th. Fabrica Pizza – Tampa
Neapolitan pizza is the key basis of the food menu here, along with some seriously good salads for the more health conscious. A clean, minimalist interior with superb service make this the perfect spot to grab a pie for either lunch or dinner although their take out service is also super popular.
The key is the wood-fired oven which is always piping hot and cooks the pizzas in less than 90 seconds for that perfect texture.
---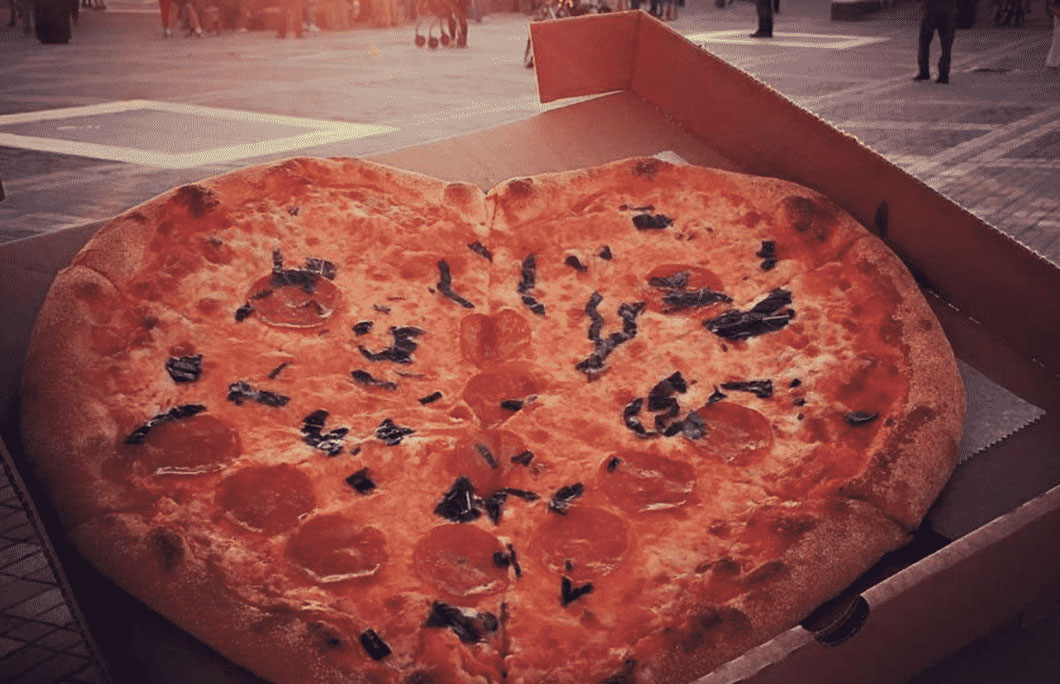 3rd. Duetto Pizza – Key West, Florida
This low-key pizzeria does Italian style, thin-crust pies as well as pizza by the slice. Bubbling cheese, fragrant salamis and a great crust. As well as classic red or white pies, they also have pizza by the slice and hearty stuffed pizzas.
Be sure to finish off with a scoop (or three!) of their homemade creamy gelato.
---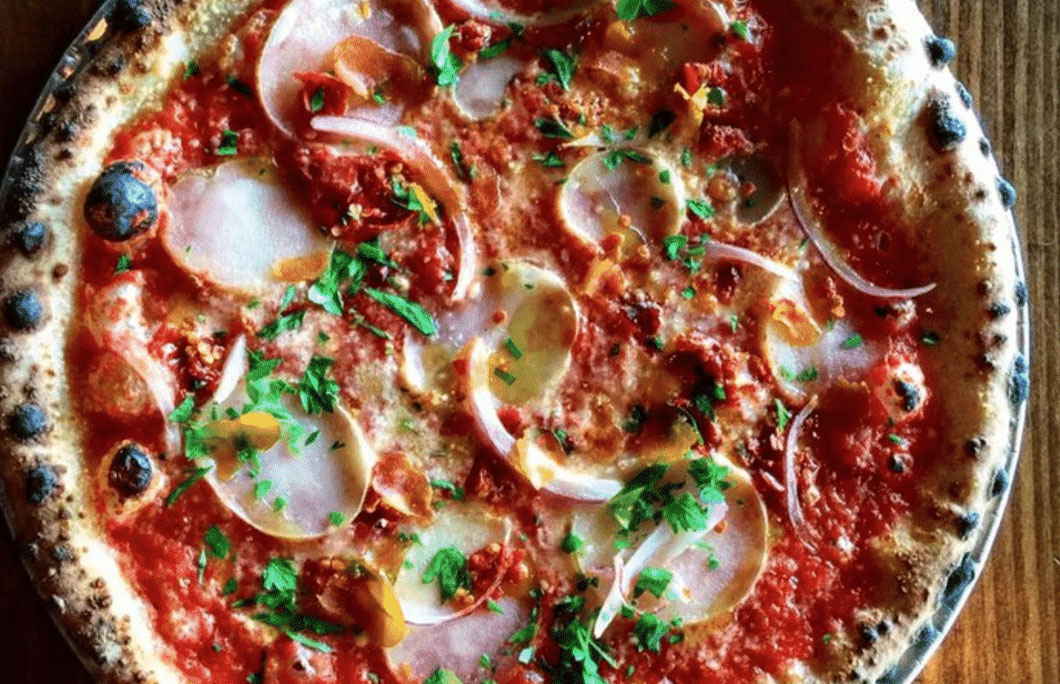 2nd. Pizza Bruno – Orlando
Pizza Bruno is a classic Neapolitan-style pizzeria with dough that takes 48 hours to prove with the pizza itself then being cooked in just 90 seconds.
They pride themselves on using the best ingredients – think California tomatoes and imported Italian sausage. The end result? A pizza which seems super simple but in reality has been prepared with immense attention to detail.
---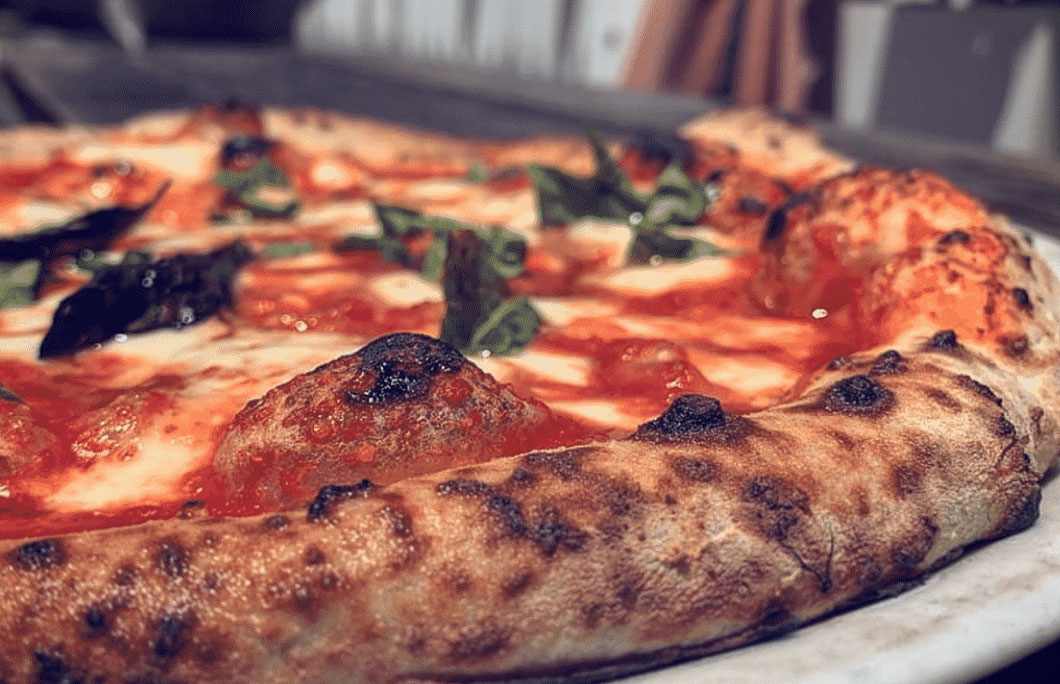 1st. Baccano – Miami
An authentic Neapolitan pizzeria with Italian wines and local craft brews located in the heart of the booming Wynwood Art District.
A wood-fired oven is the beating heart of the restaurant and the friendly staff create a wonderful buzz that filters out onto the terrace and pulls you in.
The pizza ticks every single box with the perfect blend of dough, a rich spellbinding tomato sauce and oozing cheese a match made in heaven. So good you probably don't need any toppings beyond some freshly torn basil.
More of a burger person? Check out the 25 best burgers in Florida.
---
Where to stay in Florida?
Looking for the best hotels in Florida? Check out where to stay in Florida
---
How to get to Florida?
Easily plan transport to Florida here, with the best car rental deals.
---