50 Most Scenic Drives In The World You Should Know
There's nothing like a good old fashioned road trip. Whether just for an afternoon or for a few weeks, there's just something about loading up the car and hitting the road. From Norway's majestic fjords, Australia's Martian landscape, California's creamy coasts and so much more. There are plenty of asphalt adventures to be had. If you are wondering where on Earth to drive next for stunning vistas, this list has you covered. Here are the 50 most scenic drives in the world.
If you are wondering where to drive next for stunning vistas, this list has you covered. Here are the 50 most scenic drives in the world.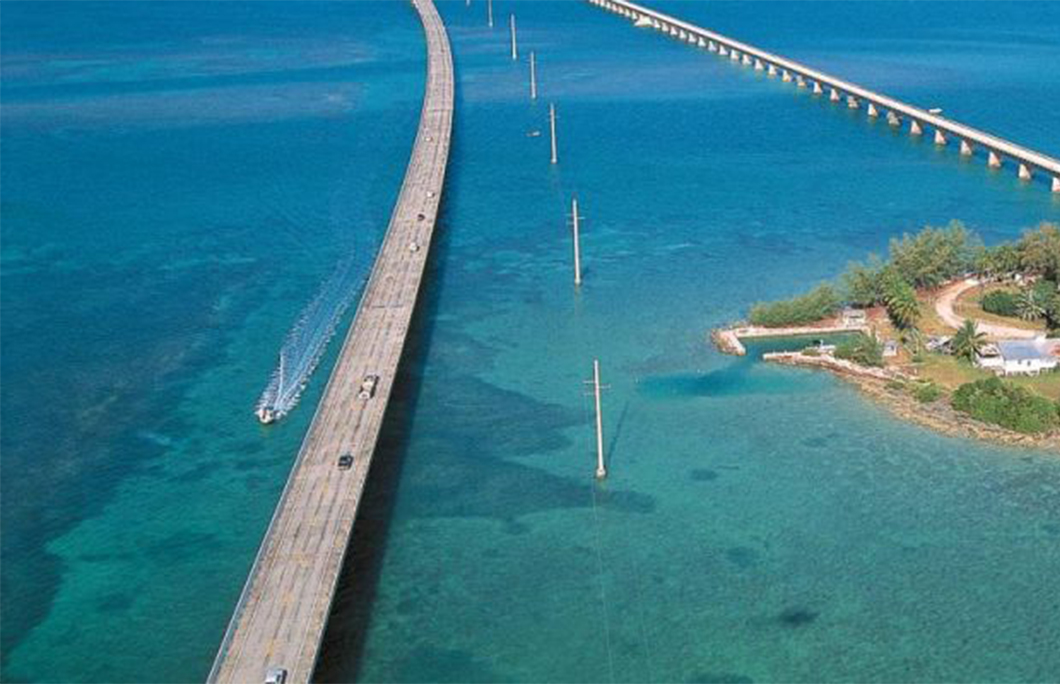 50. Overseas Highway – Florida, USA
125 miles of US Route 1 runs over turquoise blue waters through the Florida Keys. This epic road links all of the keys together, making it perfect for island hopping and getting to know the Florida Caribbean better. Load up the car and hit one of the most unique and scenic roads in the United States.
---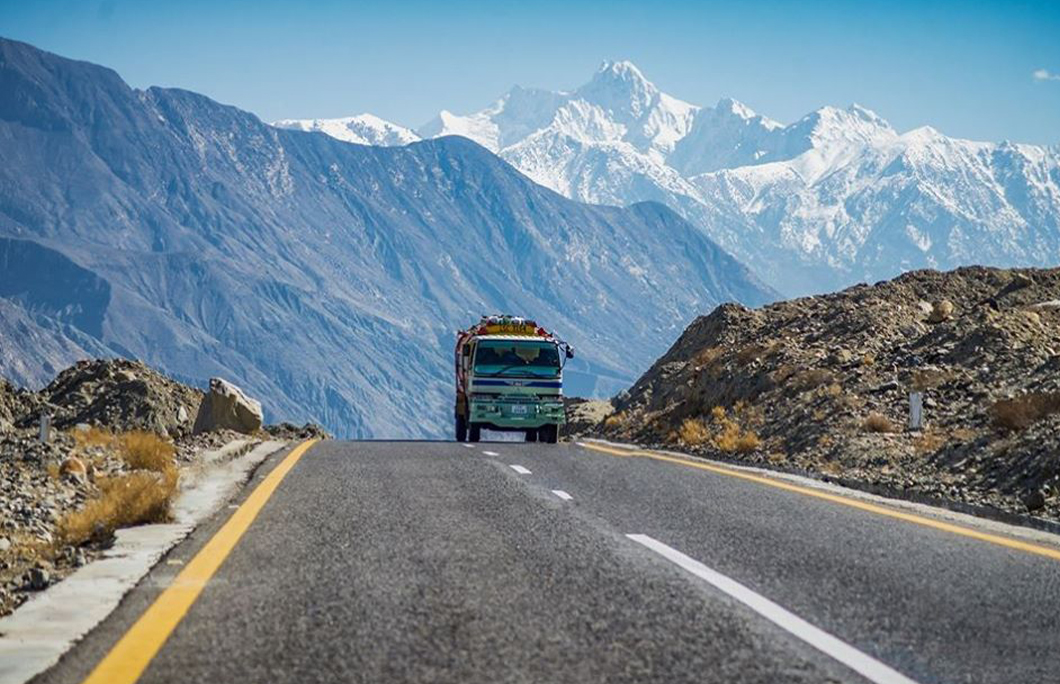 49. Karakoram Highway – Pakistan/China
The Karakoram Highway links Pakistan and China on what was once a vital part of the "Silk Road." If the history weren't enough, this road also weaves through one of the most stunning mountain ranges on Earth – The Himalayas.
On this windy scenic road, you'll pass through ancient trade routes and zip through The Himalayas, The Karakoram and The Hindu Kush. It's no wonder Karakoram Highway draws visitors from all around the globe.
---
48. Valley Of Fire – Nevada, USA
Take in the Mars-like landscape that surrounds Nevada's Valley of Fire. Rightfully named, this road weaves through colossal red sandstone formations in the rugged dessert and begs to be admired. Moreover, there are 2,000-year-old petroglyphs found in certain parts of the sandstone making for a perfect stop off.
---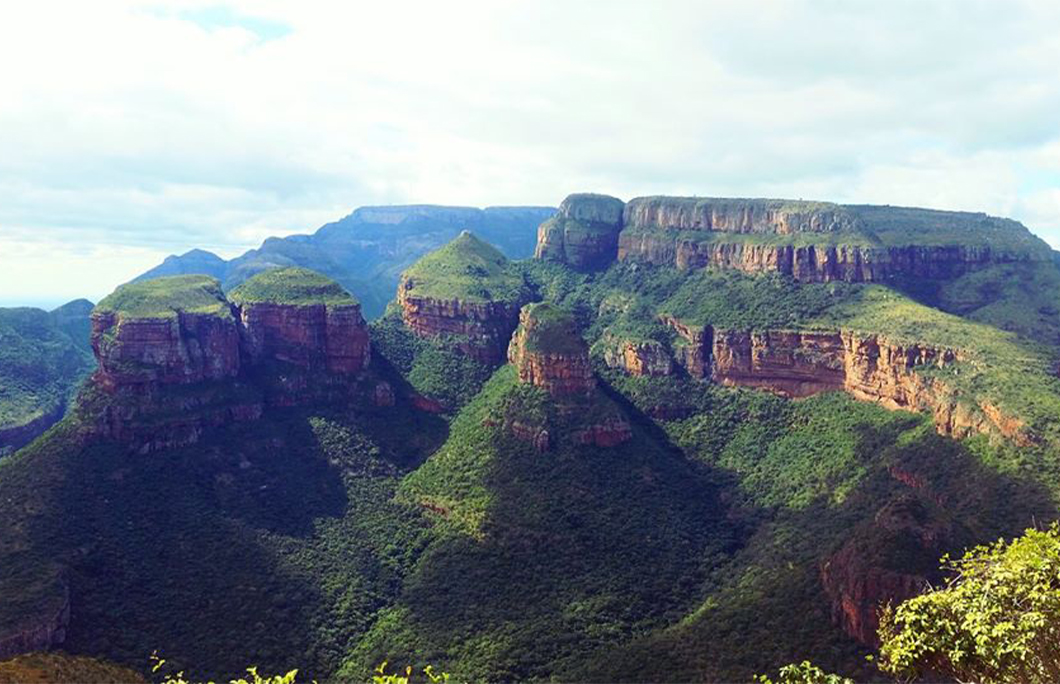 47. Panorama Route – South Africa
Densely wooded forests and breathtaking canyons are just a couple of sights you'll encounter on South Africa's Panorama Route. This awe-inspiring route links many of the countries cultural points and natural wonders. Be sure to stop off to admire the world's third-largest canyon – Blyde River Canyon.
---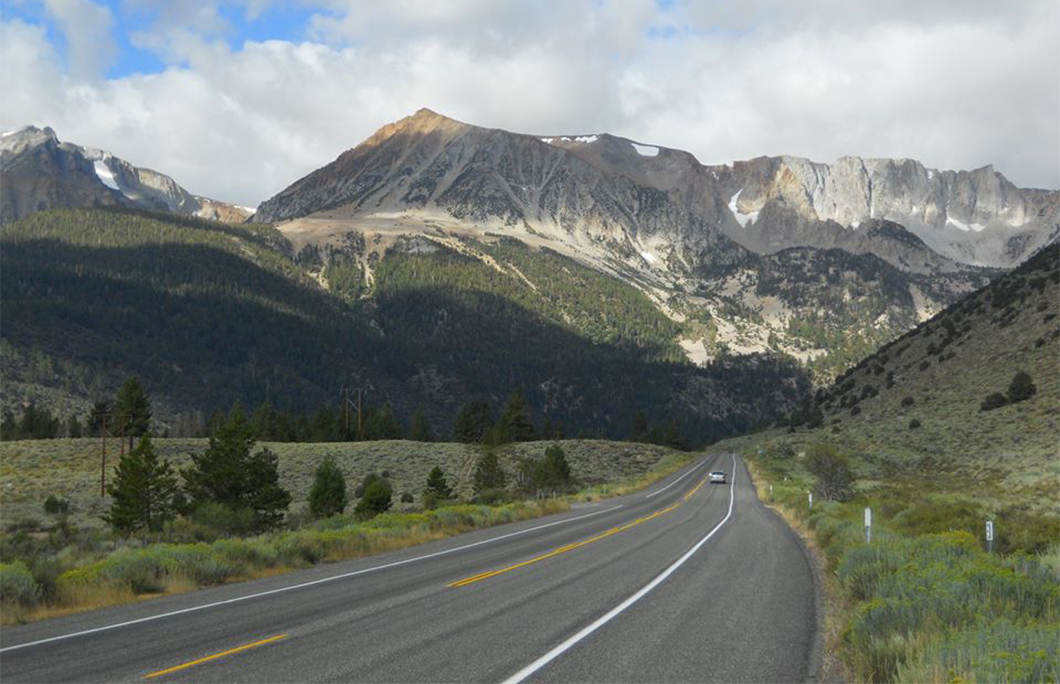 46. Tioga Road – California, USA
Load up the car for a stunning alpine drive-through Yosemite. Tioga, a Mohawk term for "where it forks" will wind through Yosemite Valley and end at Mono Lake. Here is where ancient mountain peaks and glacial lakes'll leave you breathless.
---
---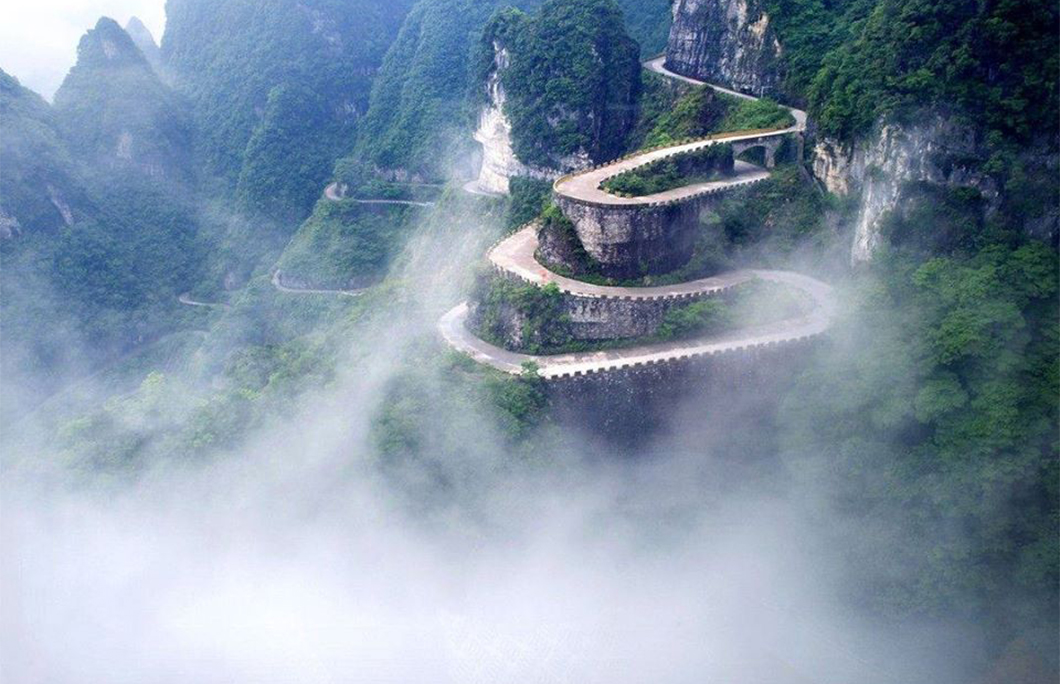 45. Tianmen Mountain Road – China
Tianmen Mountain, or Heavens Gate Mountain in English, is home to one of the world's most spectacular roads to drive on. While only 7 miles long, the road is about as curvy as it gets. 99 hairpin switchbacks make up the 7 miles it takes to get from top to bottom. It may sound quite intimidating, but we promise the views are well worth it.
---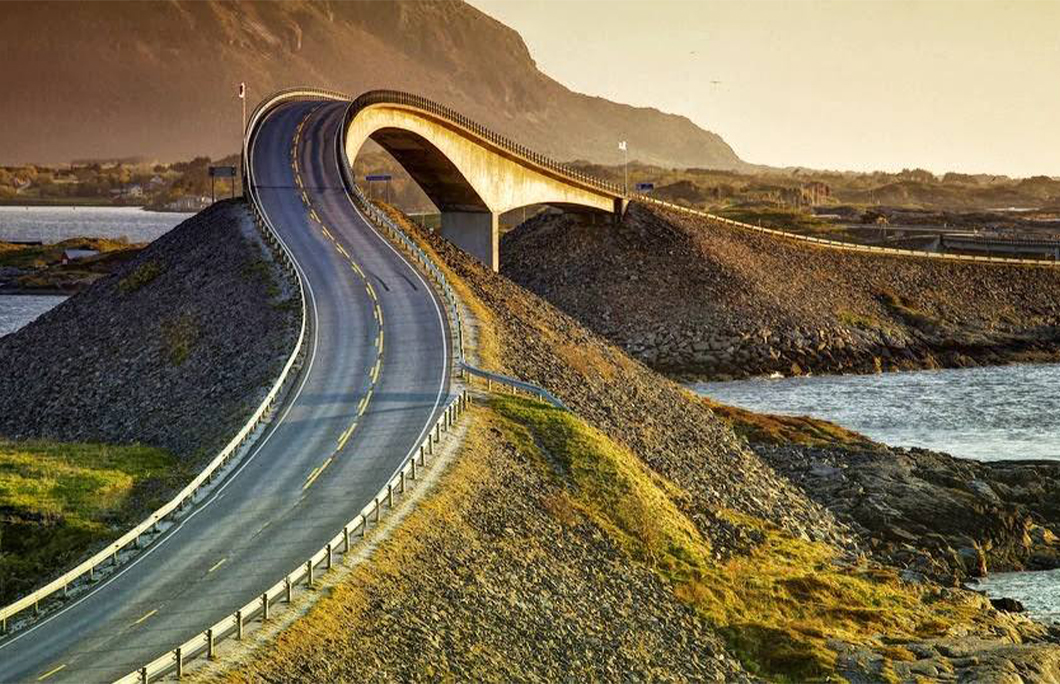 44. The Atlantic Road – Norway
Norway's Atlantic Road, also known as Atlanterhavsveien, weaves and winds through culture, scenery and history. On the Atlanterhavsveien you'll come across towering fjords, hop between skerries and pass by charming villages like Kårvåg. Be sure to make a pitstop at Eldhusøya's lookout for an unforgettable view.
---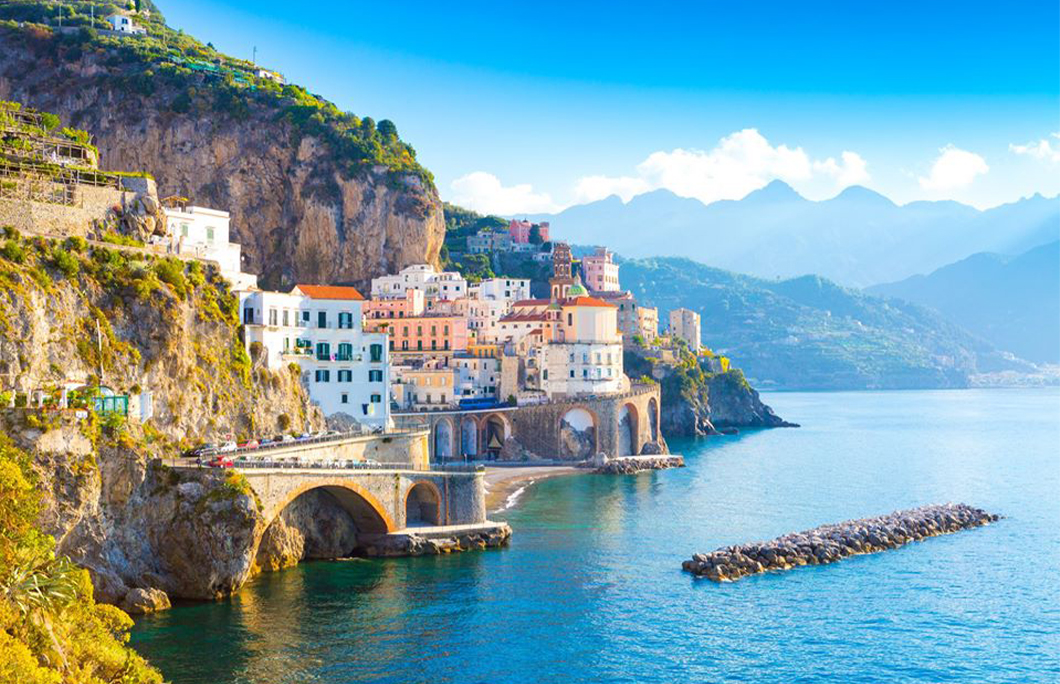 43. Strada Statale 163, Amalfi Coast, Italy
Everybody knows that the Amalfi Coast is one of the world's most beautiful places, so it's no wonder that it boasts one of the most scenic drives in the world. Just follow the dreamy cerulean coastline from Sorrento to Salerno to take in some of the world's most spectacular views.
---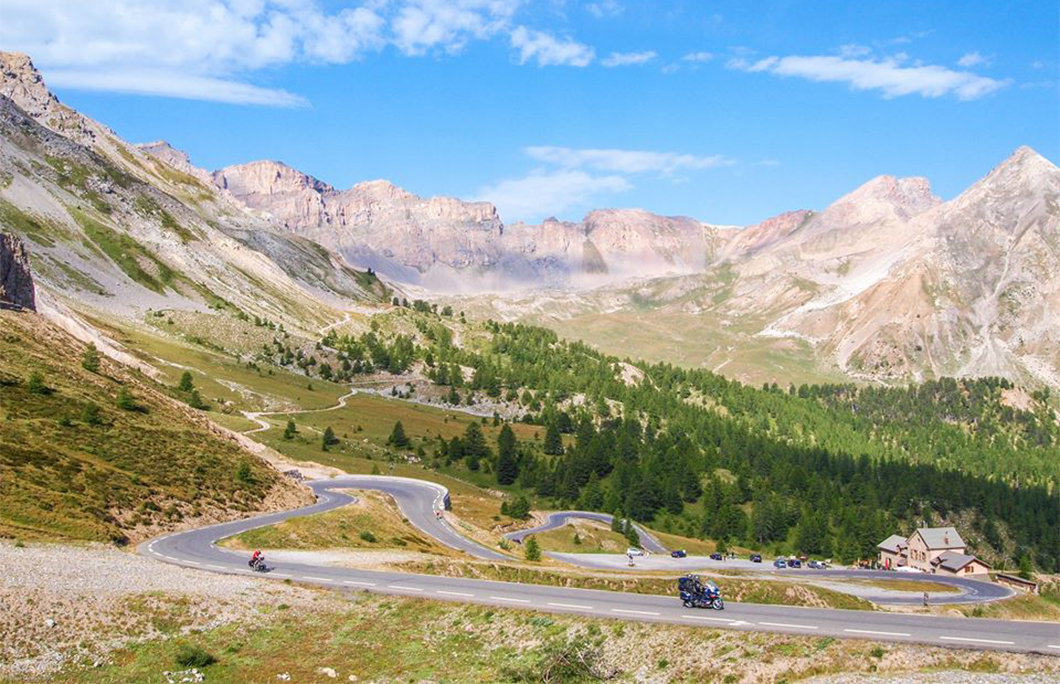 42. La Route des Grandes Alpes – France
This legendary mountain road sits in the French Alps and links Lake Geneva with the French Riviera. Along this stretch of road, you'll pass by beautiful alpine meadows, peaceful azure lakes, towering jagged peaks and breathtaking Riviera coastline.
---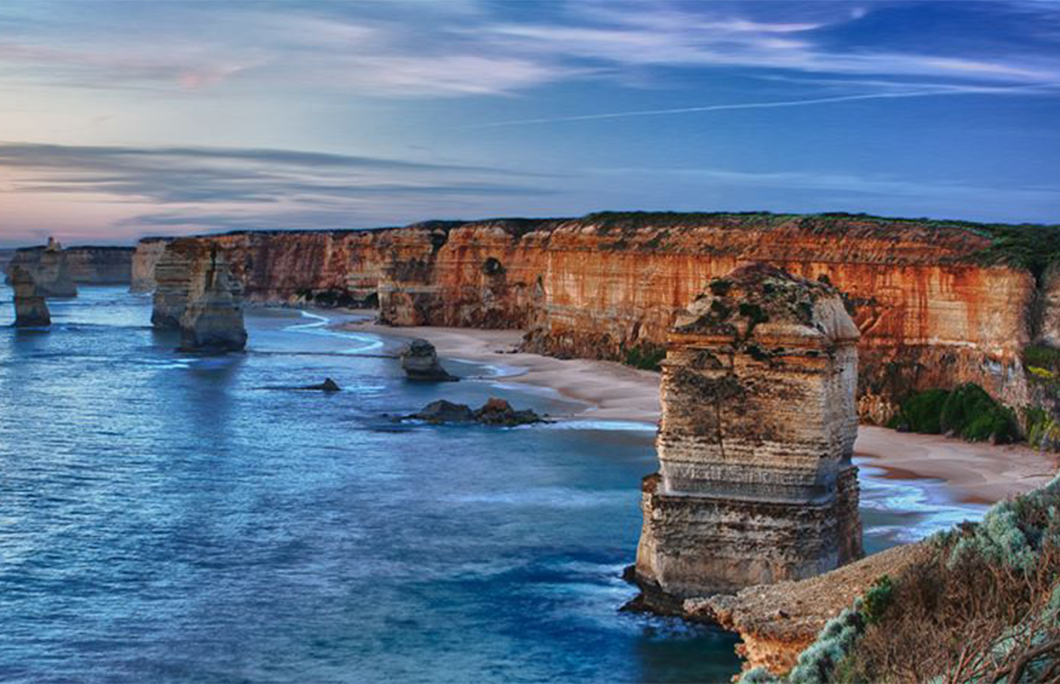 41. Great Ocean Road – Australia
Witness the iconic "12 Apostles", Loch and Gorge, Teddy's Lookout and so much more on Australia's Great Ocean Road. Accurately named, you'll come across all of Australia's best on this 400-mile stretch. We're talking wild koalas, lookouts at every turn and stunning geographic wonders such as the Gibson Steps and London Bridge.
---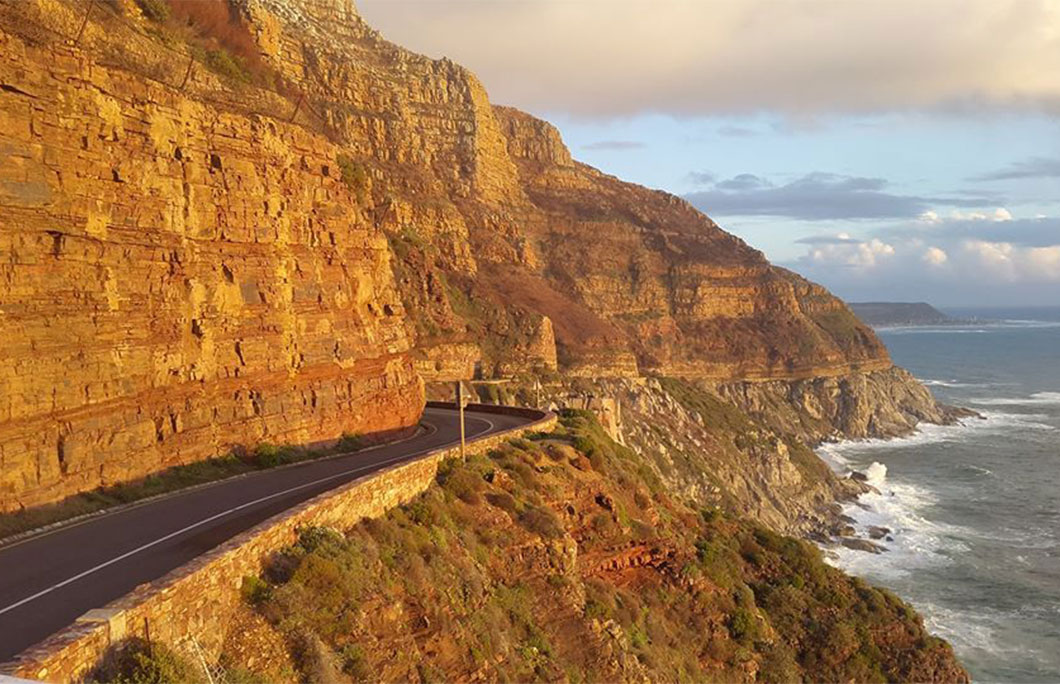 40. Chapman's Peak Drive – South Africa
Serving as a gateway between Cape Town and the South Peninsula, Chapman's Peak offers up some of the most stunning views on the planet. Wind along the cliffs and take in the wide-open ocean and far off mountains. This winding road features 114 twists and turns meaning a beautiful view the entire way.
---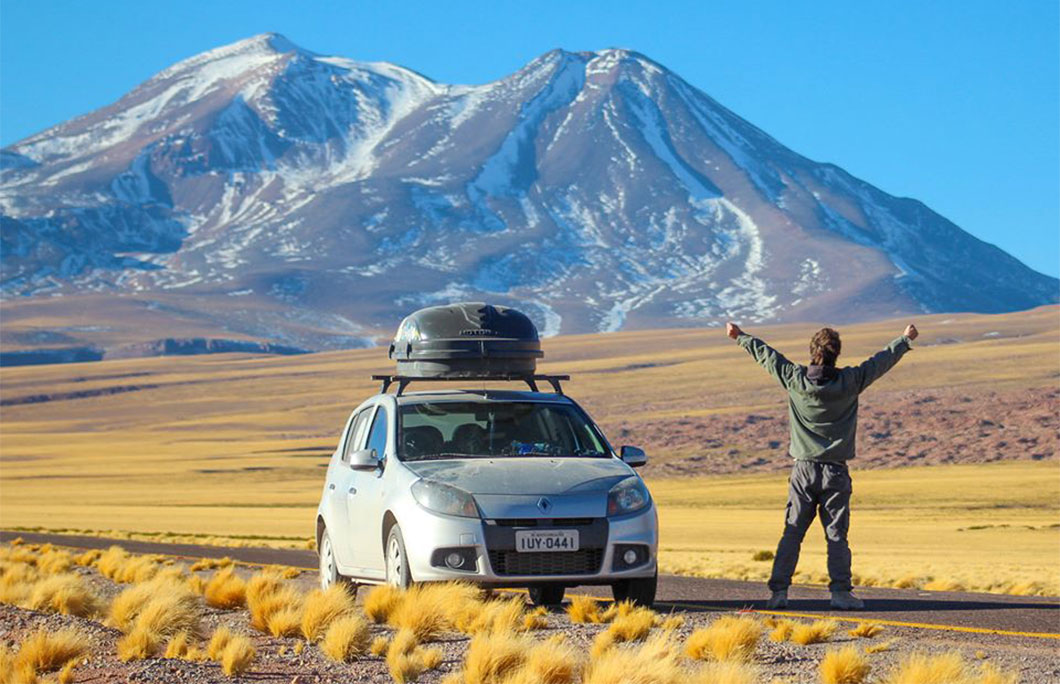 39. Ruta 40 – Argentina
Setting off on Argentina's Ruta 40 brings a whole new meaning to the word "adventure." Over 3,200 miles of Argentina countryside encompasses this unbelievably beautiful road and make it one of the best in the world. On this spectacular highway, you'll pass through everything from wetlands to breathtaking glaciers.
---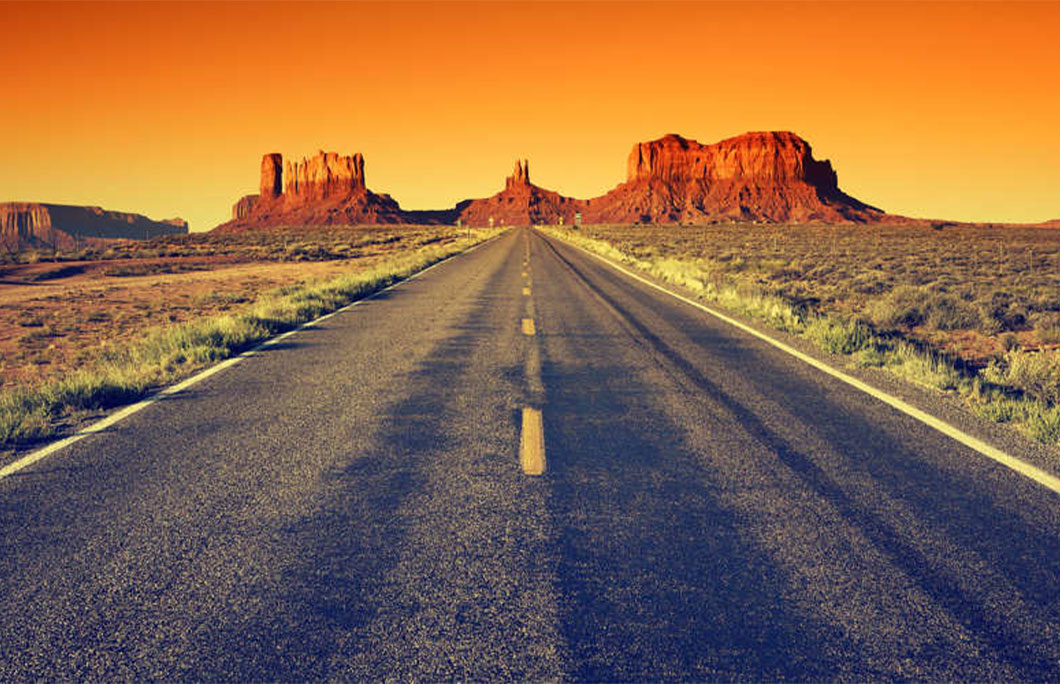 38. US Route 163 – Arizona/Utah, USA
Cruise the land of the Navajo and take in some of the United State's most awe-inspiring desert landscape. Route 163 will take you through Monument Valley where Native American culture and orangey-red desert come together.
---
37. Highway One – Monterey County, California, USA
This iconic California drive is perfect year-round and known for its dramatic cliffsides and postcard worthy views over Big Sur. On this positively gorgeous route, you'll pass through Cali's best such as Carmel, Monterey, Santa Cruz, Malibu and so much more.
---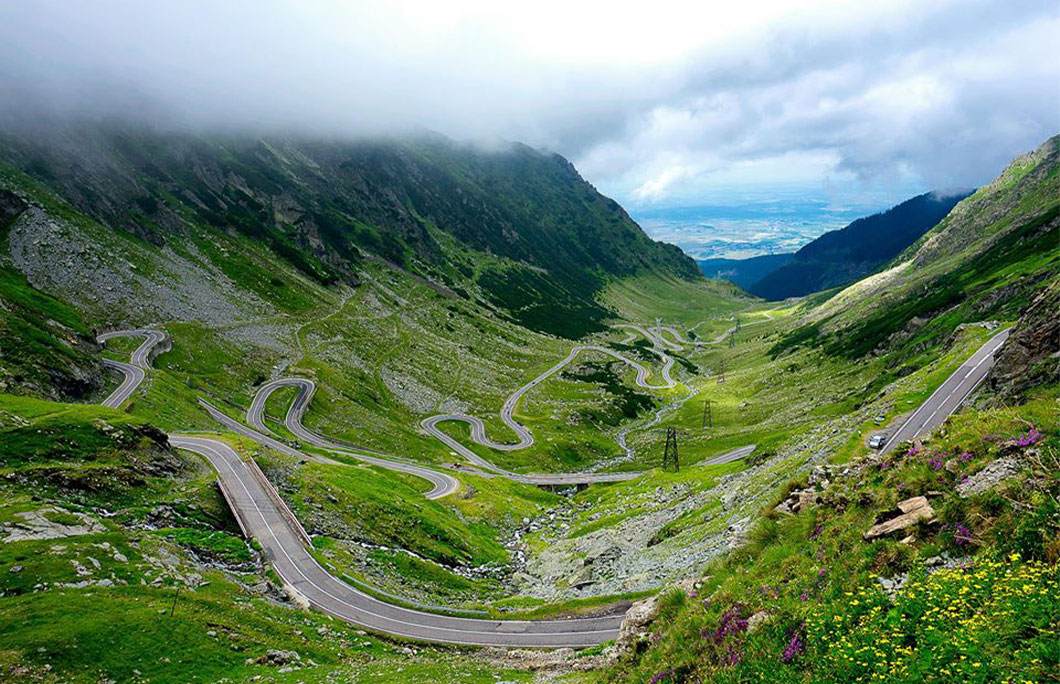 36. Transfagarasan Highway – Romania
This asphalt ribbon is regularly topping lists as being one of the world's most spectacular roads. 70 miles of mountain valley road will lead you through Romania's most scenic areas in the Transylvanian Alps. Be sure to take your time and stop whenever you please, the lookouts and stunning views are endless.
---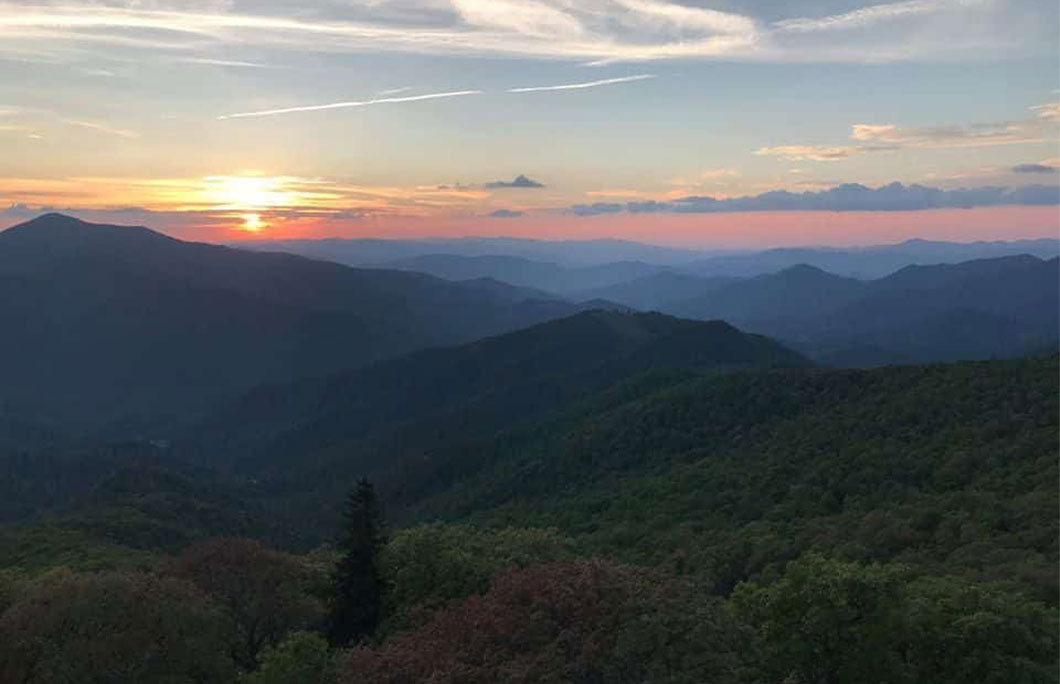 35. Blue Ridge Parkway – North Carolina/Virginia, USA
Take in all the magic and beauty the Great Smoky Mountains have to offer on the stunning Blue Ridge Parkway. Running from Shenandoah National park to Great Smoky Mountains National Park, it's full of incredible vistas. Be sure to carve out some time to stop for picnics and shop local Appalachian crafts.
---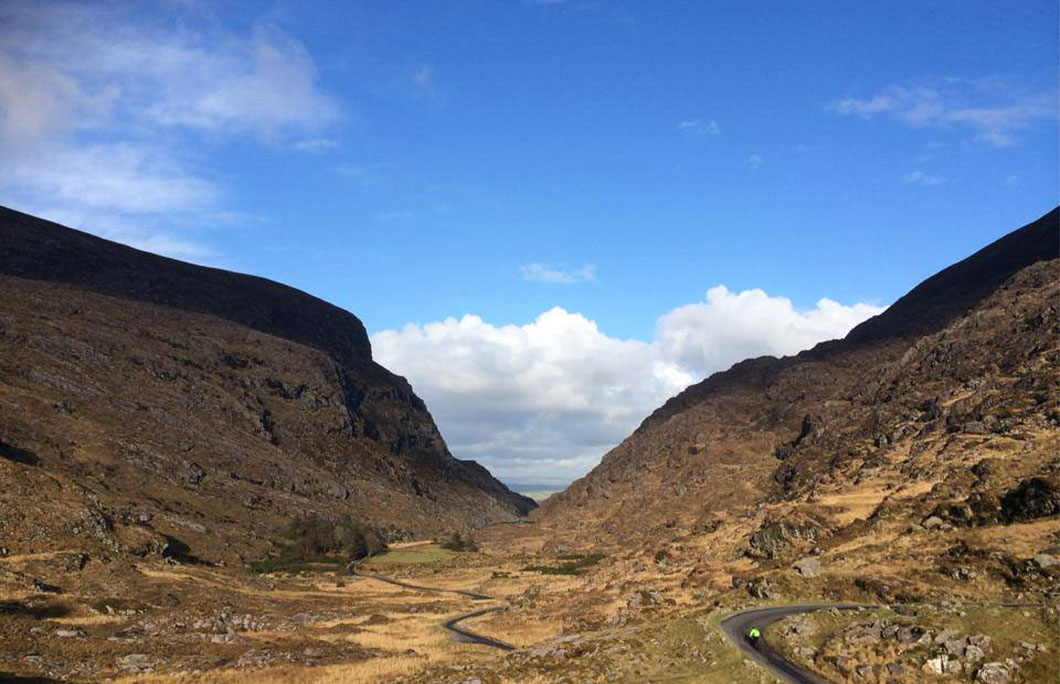 34. The Ring Of Kerry – Ireland
The Ring Of Kerry is an iconic Irish route around the Iveragh Peninsula loaded with jade hills, ancient history and cosy seaside villages. This route leads you through magical sights such views of the Skellig Islands, The Gap of Dunloe, Derrynane Beach and Ladies View.
---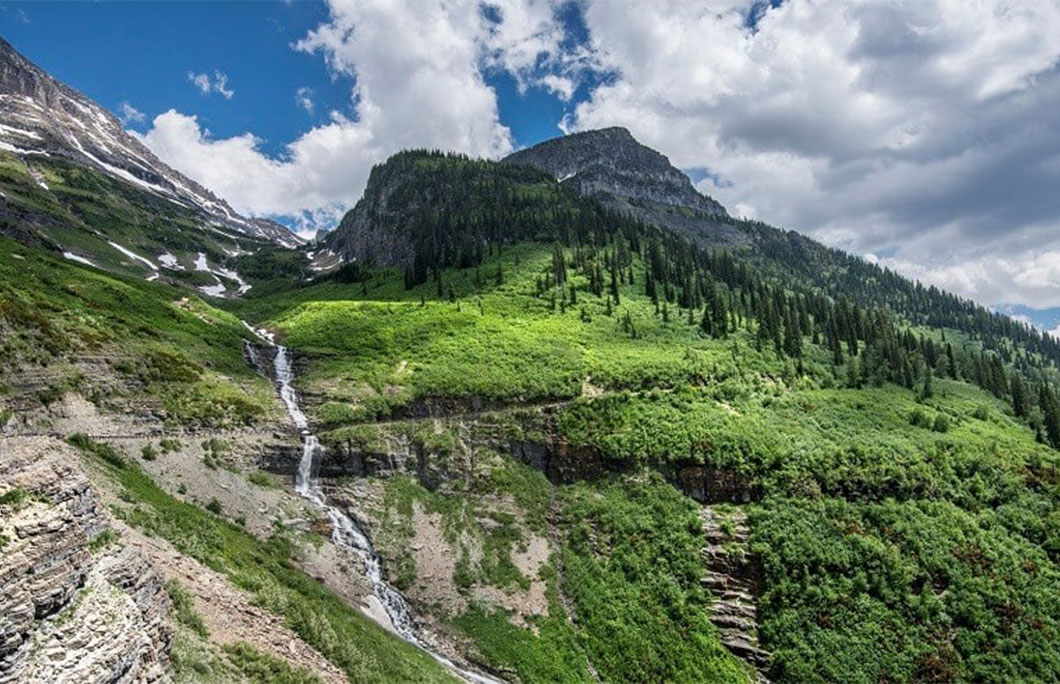 33. Going To The Sun Road – Montana, USA
Explore one of the USA's most beautiful national parks from the comfort of your car on this gorgeous drive through Glacier National Park. Going To The Sun Road will take you through everything from alpine tundras to ancient glacial lakes hidden in dense cedar woods. Be sure to stop at the Continental Divide in Logan Pass for a few snaps.
---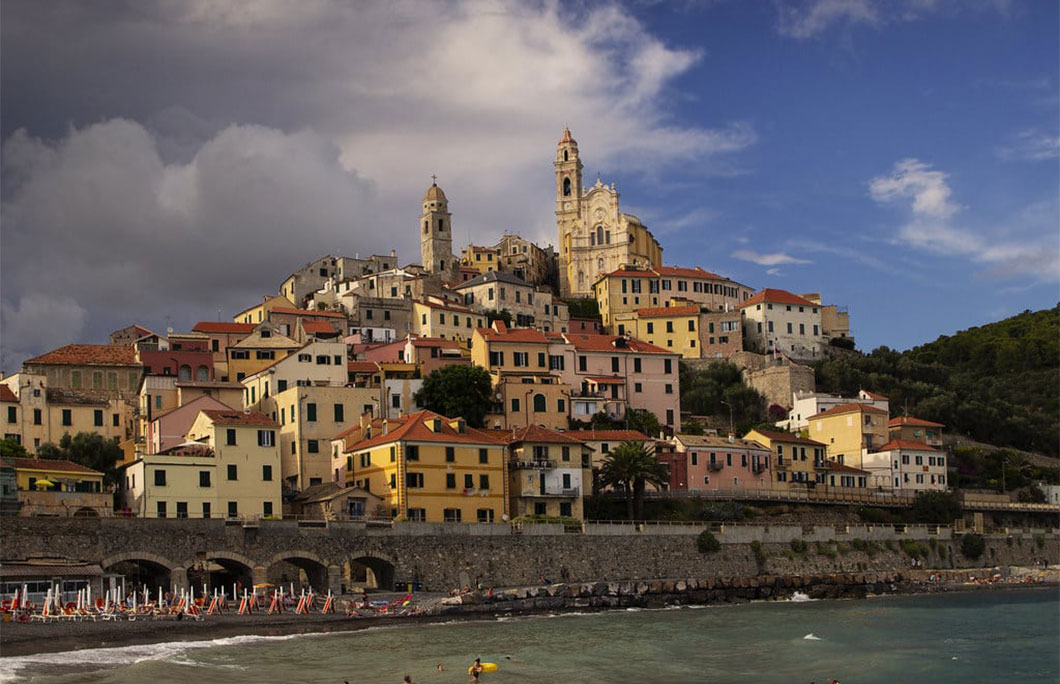 32. Via Aurelia – Italy
Cruise through an era long gone on Italy's Via Aurelia. This scenic route will take you through the Italian Riviera and tons of charming countryside villages. Even more impressive, you'll be riding one of the Roman Empire's most important roads. Via Aurelia was constructed in 100BC to link Rome with Pisa and has been a gorgeous route for the Italian countryside ever since.
---
31. Sossusvlei – Namibia
Sossusvlei has no marked roads and very few signs, but it is well worth it. This region is home to some of the highest dunes in the world, rich burn orange landscapes and unforgettable sunrises. Right in the heart of the Namibian desert, we recommend taking the route from Sossusvlei to Swakopmund.
---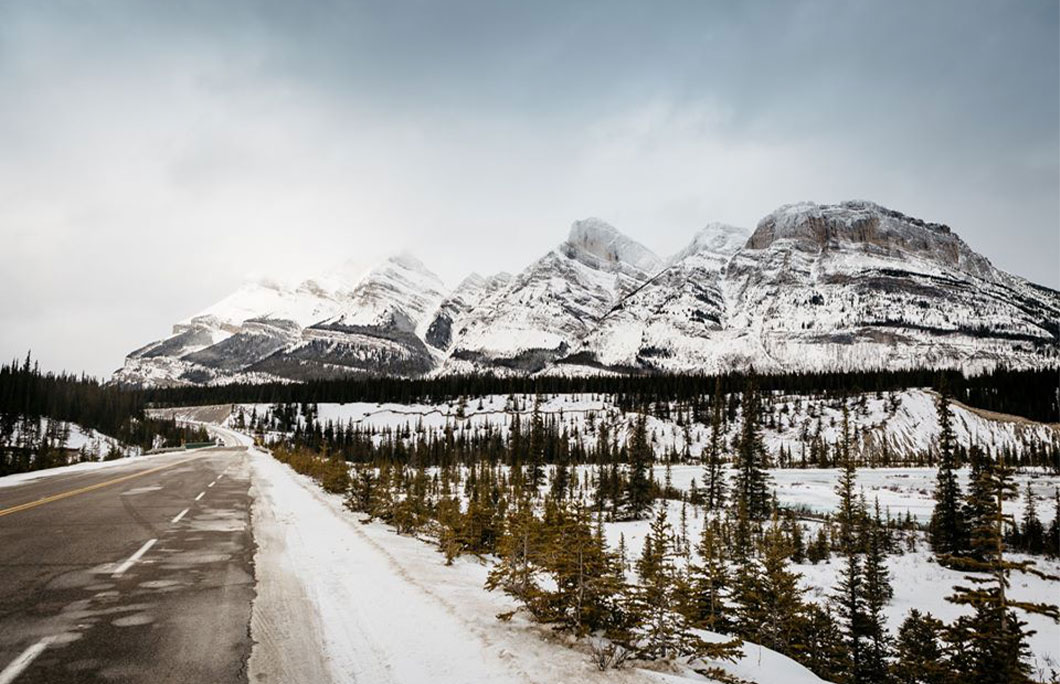 30. Icefields Parkway, Alberta, Canada
Experience the unforgettable majesty that is Alberta on the celebrated Icefields Parkway. This iconic Canadian country route links Lake Louise with Jasper, Alberta and is easily one of the most scenic drives on the planet.
---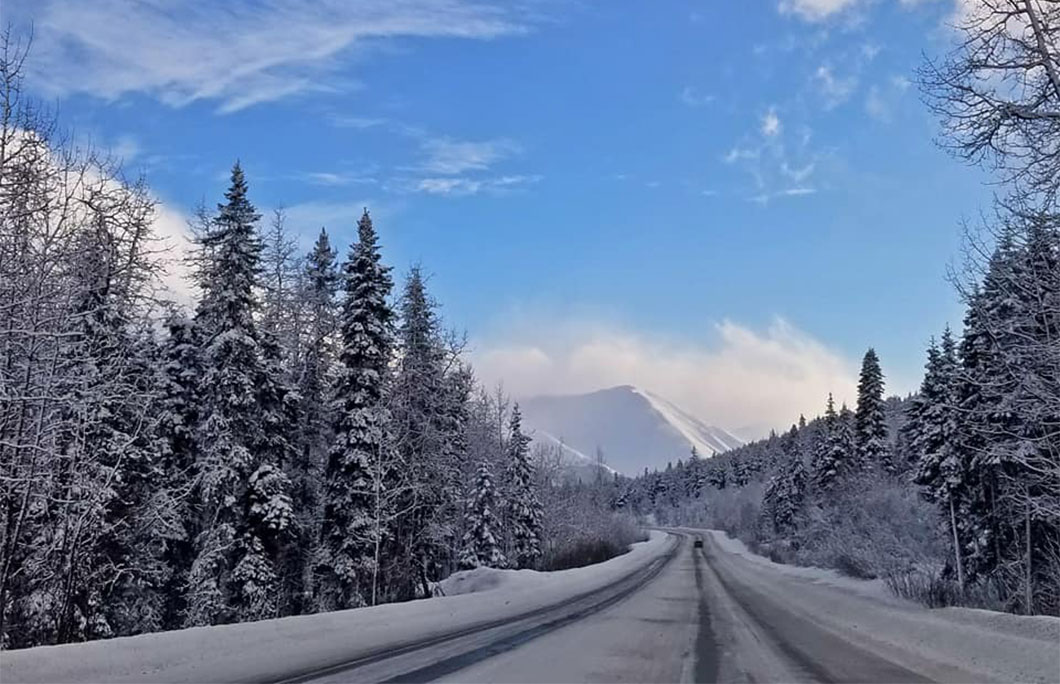 29. Seward Highway, Alaska, USA
This gorgeous forest byway passes through 127 miles of some of Alaska's best natural and historical monuments. Along the way, you'll see grazing moose, beluga whales, soaring eagles and so much more. Without a doubt, Seward Highway offers the very best of the Alaskan wilderness.
---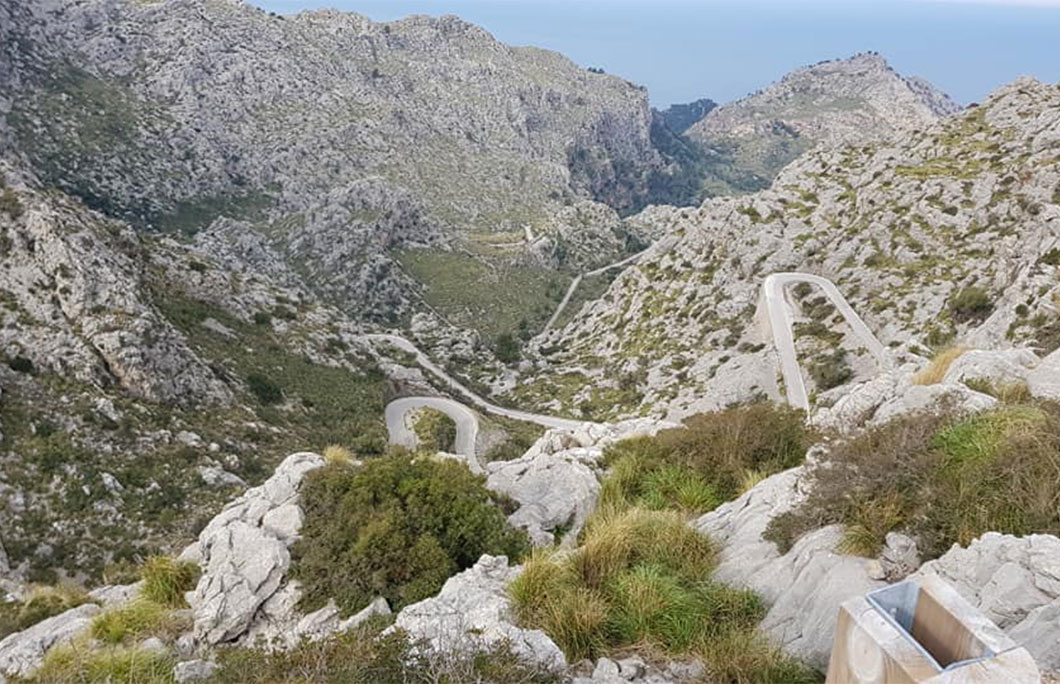 28. Carretera De Sa Calobra – Spain
Short stretches with sharp bends make Carretera De Sa Calobra one of Spain's dangerous and most scenic drives. Nicknamed "the snake" by locals, it's famous for its winding roads that provide stunning views of the surrounding landscape.
---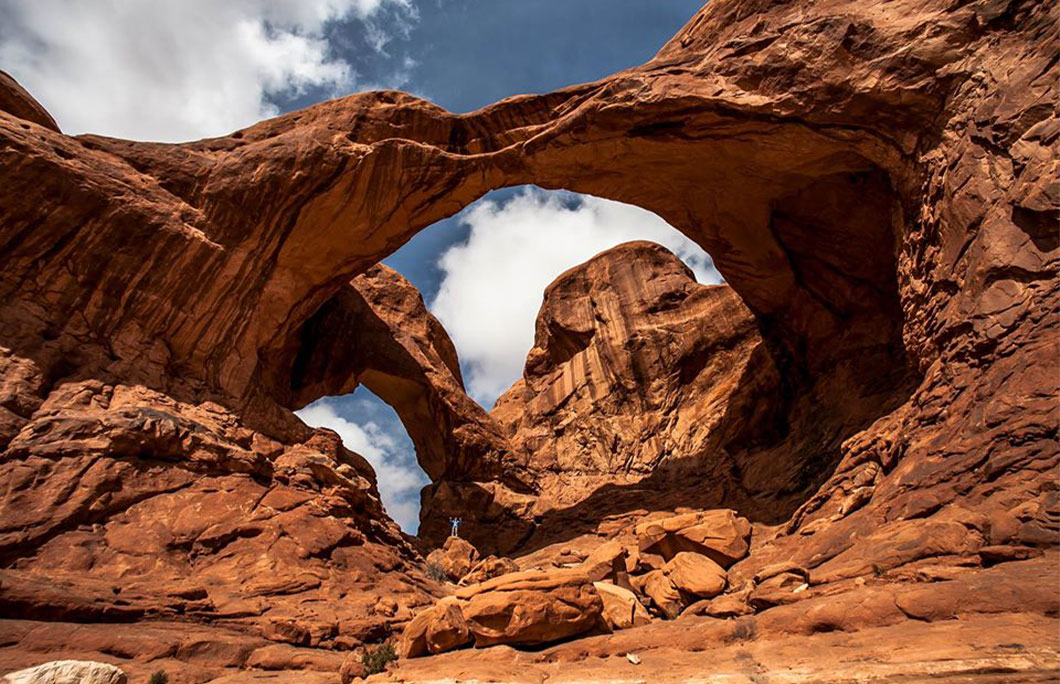 27. Arches National Park Route – Utah, USA
This 36-mile roundtrip drive will take you through some of the American West's most mesmerising desert landscape. Panoramic views of over 2,000 ancient natural arches and spires in every shade of orange make it one of the most scenic drives in the world.
---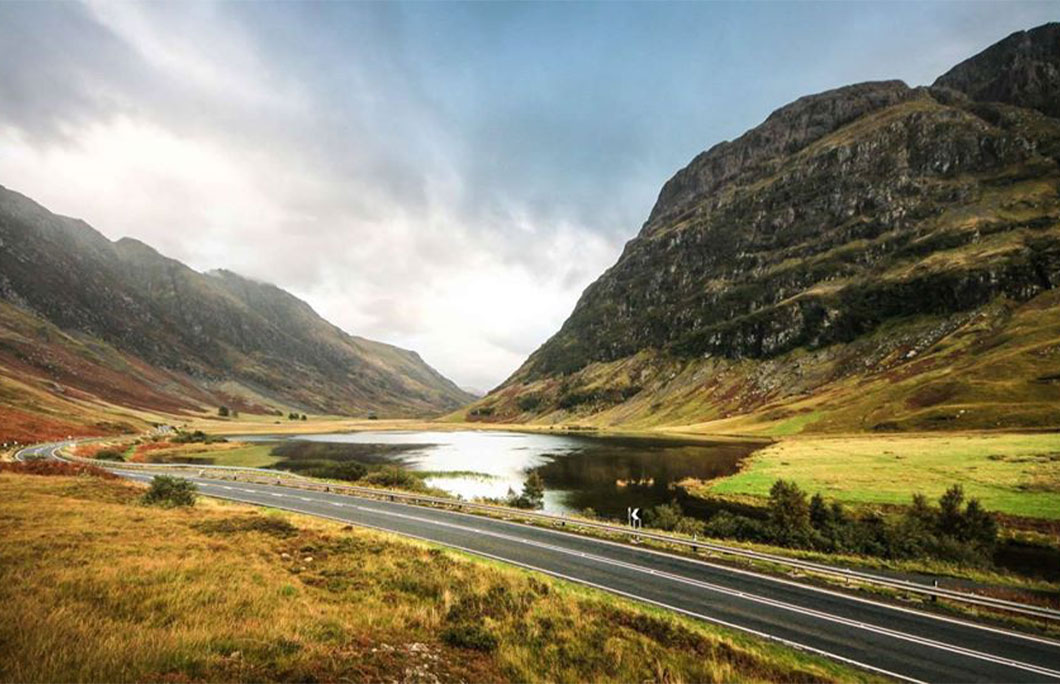 26. A82 Road – Scotland
Experience the wild beauty of the Scottish countryside on this incredible route Fort William. Running from Glasgow to Inverness, this long winding road takes you through the very best of the Scottish wilderness with velvety hills, wild sheep and picturesque castles.
---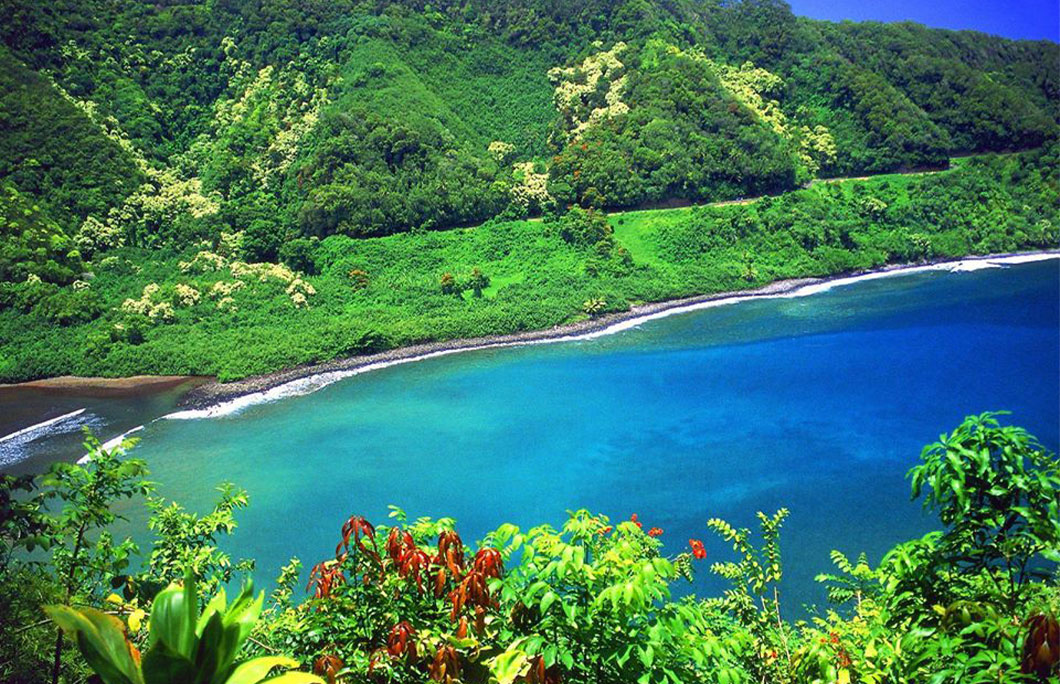 25. Hana Highway – Hawaii
Maui's Hana Highway provides an unbeatable glimpse at the Pacific paradise's natural landscape. Along the way, you'll cruise through lush valleys, colourful meadows and enchanting waterfalls. Be sure to make a stop at The Garden of Eden. Trust us.
---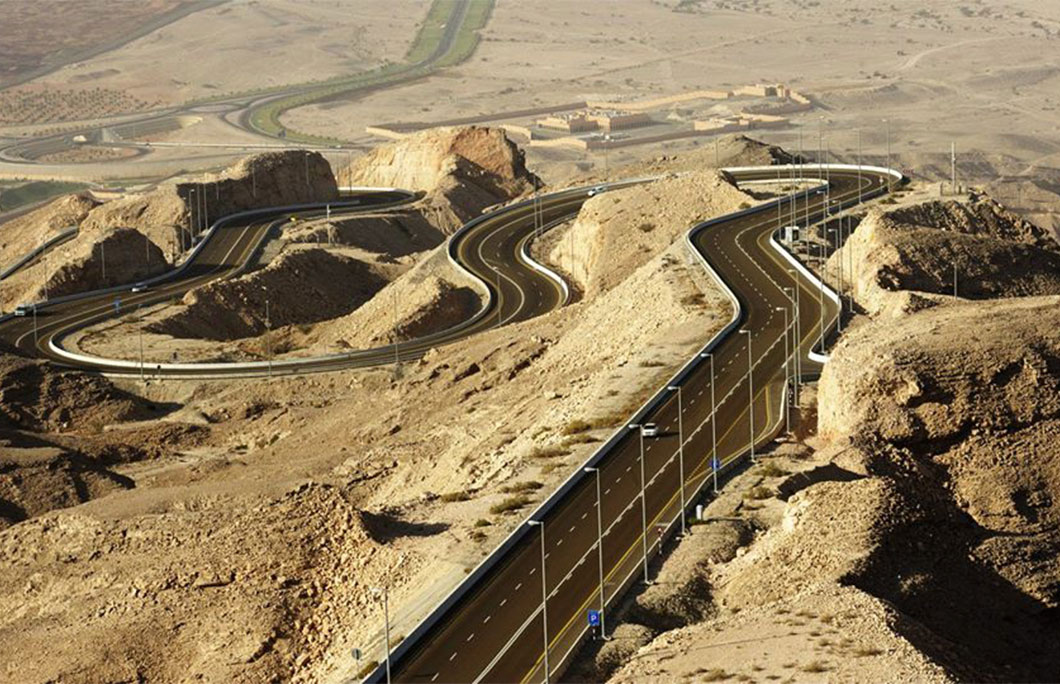 24. Jebel Hafeet Mountain Road – Abu Dhabi
The UAE's Jebel Hafeet Mountain Road is one of the best in the world for its otherworldly landscape. Made up of dreamy sunsets, barren cream coloured deserts and dramatic Arabian mountainsides, it's no wonder the road is one of the most scenic drives in the world. The road is made up of a variety of hairpin turns and long curves making it not only a scenic drive but an enjoyable one, too.
---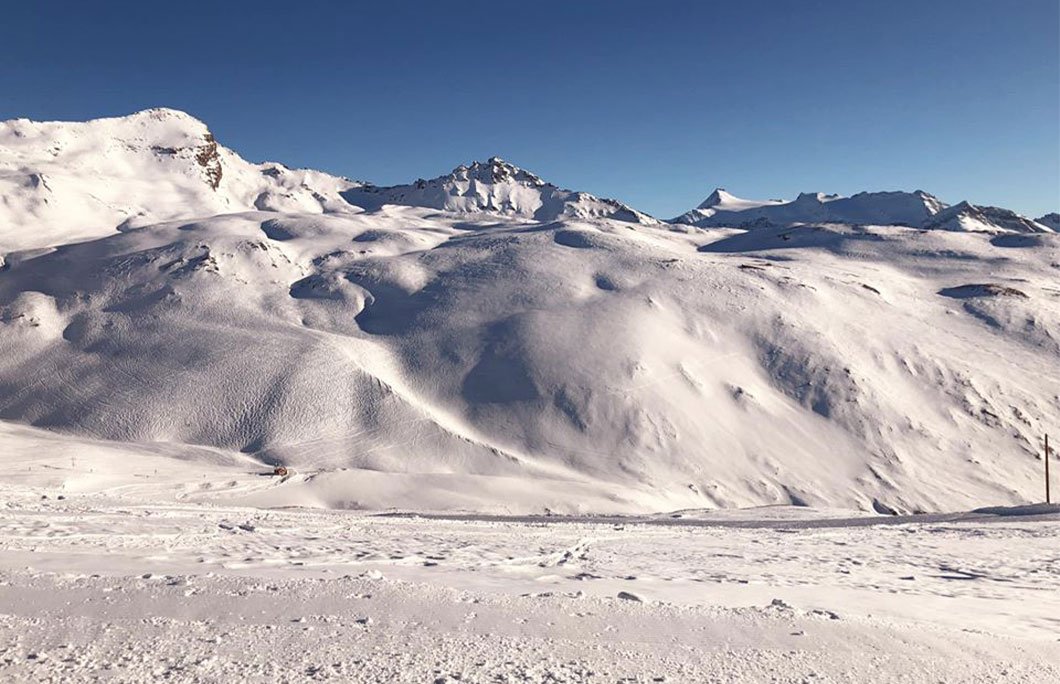 23. Col de L'lseran – France
Col de L'lseran is truly a road that belongs to the alps. Belonging to the Graian Alps, this route is open only in the summer and soars to a height of 2,770 meters. As you can imagine, this road is as blood pumping as it is beautiful. Take in the surrounding beauty of the French Alp's snowy peaks, blue skies and rugged scenery.
---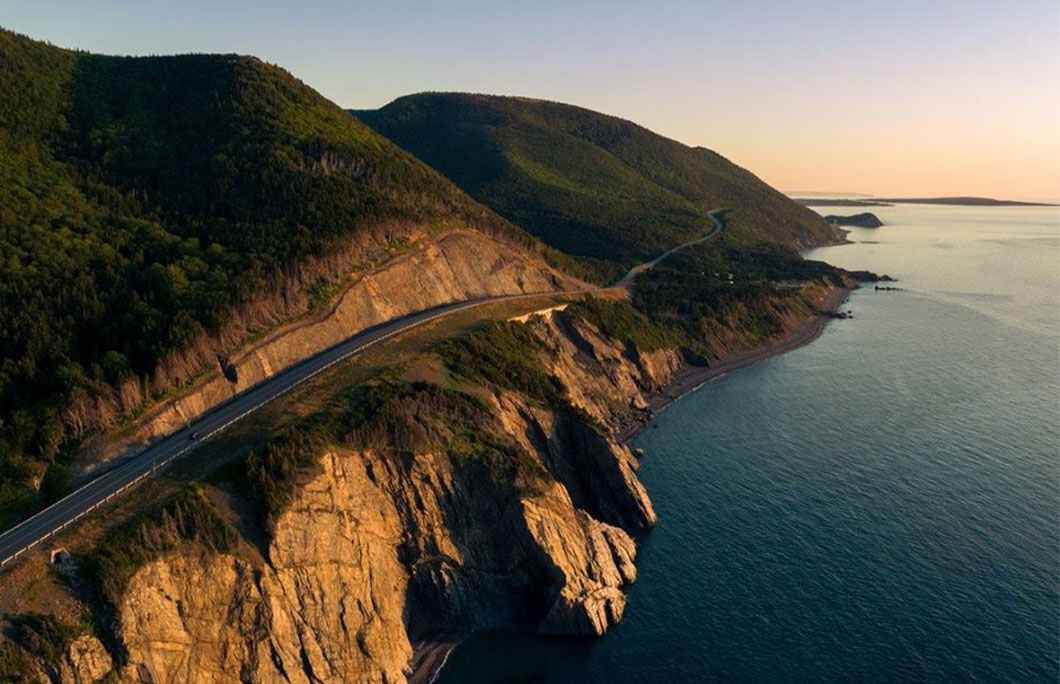 22. Cabot Trail – Nova Scotia
Cabot Trail on Nova Scotia's Cape Breton gives an unforgettable look at the stunning beauty of the Cape Breton Highlands. This coastal drive will take you through ancient forests, prehistoric lakes and unmatched sea views. If you have time, stop off for some kayaking to really take it all in.
---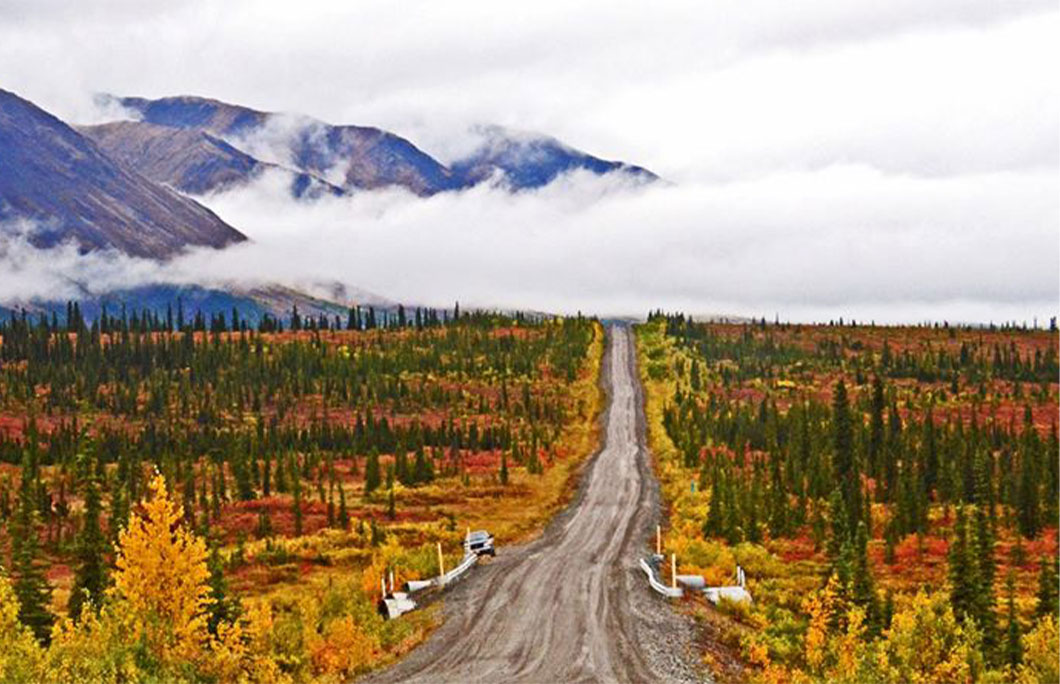 21. Denali Highway – Alaska, USA
135 miles of Alaskan wilderness make up this incredible scenic journey. Denali Highway is home to all the Alaskan gems like wildlife, glacial lakes, thick forests and the rugged mountainside. Be sure take note of the over 900 archaeological sites that are home to the Tangle Lakes which you will pass through.
---
---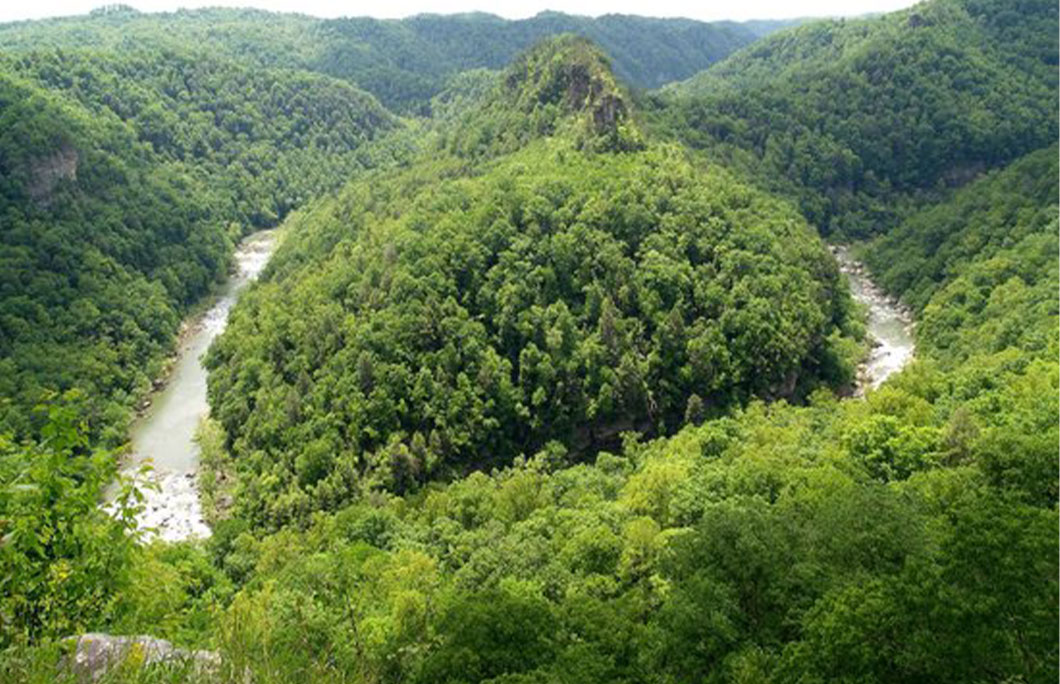 20. The Lonesome Pine Loop – USA
This trail was blazed by legendary frontiersman Daniel Boone in 1775 and has become the route for hundreds of thousands of settlers of the western frontier. The driving tour follows the Wilderness Trail to Cumberland Gap as closely as possible.
---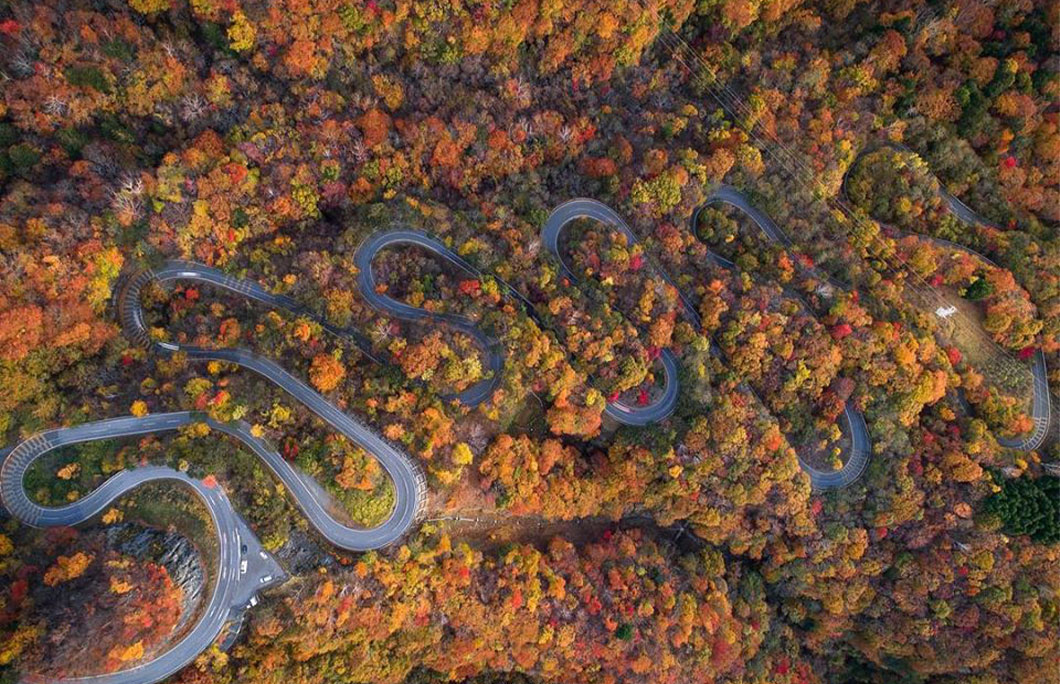 19. Irohozaka – Japan
Irohozaka is known for its stunning foliage, sharp curves and jawdropping views. Along the way, in addition to stunning forests, you'll pass by gorgeous waterfalls and several observation decks. If you aren't able to drive the road in autumn, springtime blooms are just as beautiful.
---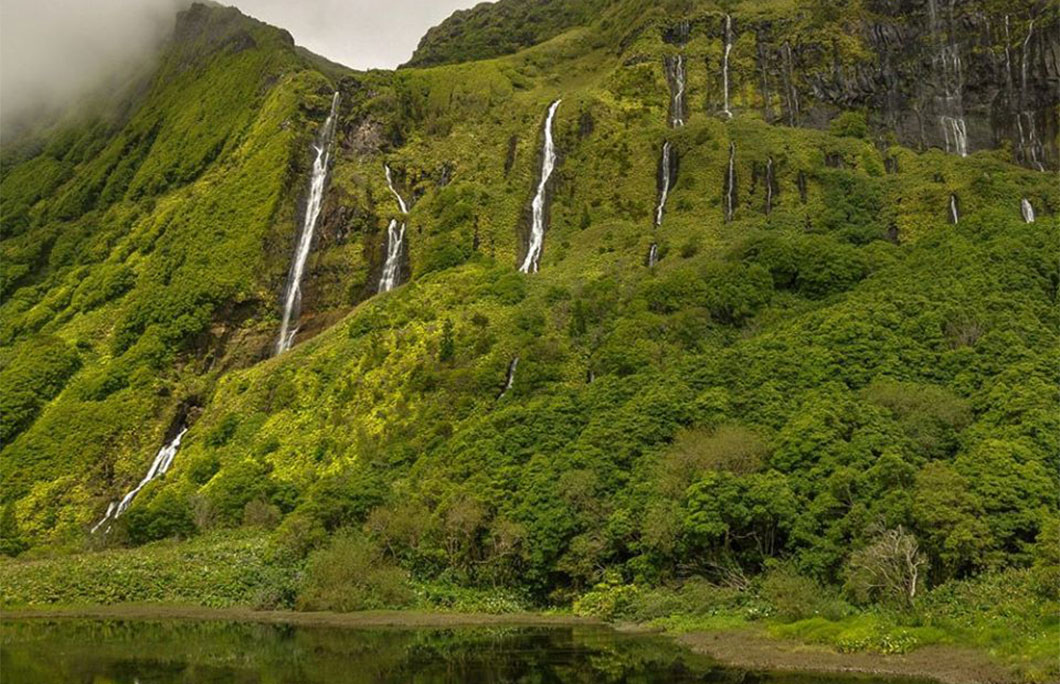 18. Flores Island In The Azores – Portugal
Driving through Flores Island is an escape to a lush paradise. This route will wind you through magical waterfalls, lush forests and majestic sea cliffs. Nicknamed the "Hawaii of the Atlantic" you can expect to see tons of dramatic green landscape along the ride.
---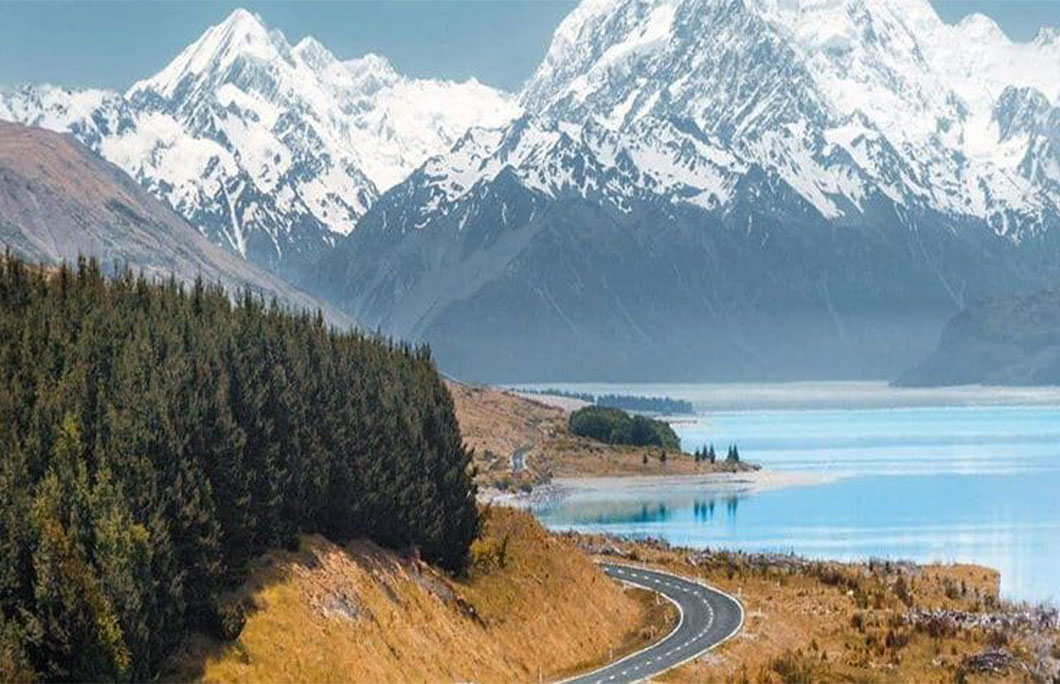 17. Highway 80 To Mount Cook – New Zealand
Highway 80 to Mount Cook is an asphalt dream made up few curves which mean loads of wide-open countryside. While the drive itself is only around an hour, you'll pass through everything from bush, mountains, grasslands and the famous Lake Pukaki.
---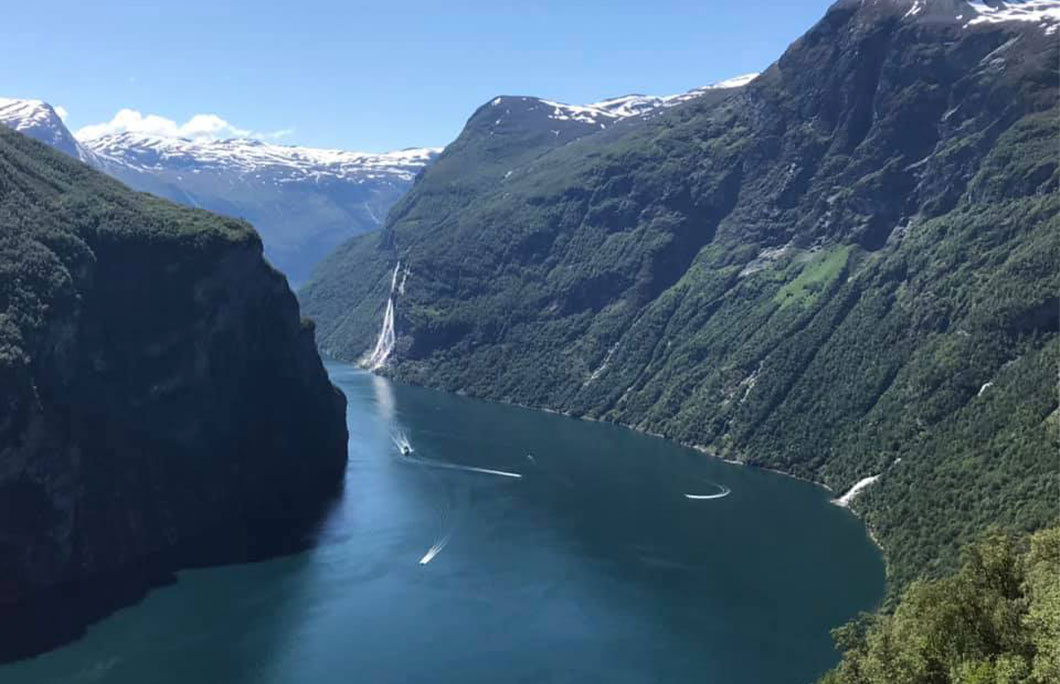 16. Ørnevegen – Norway
Ørnevegen or Eagles Road in English is a steep, twisty, wild road. This route swings through Geirangerfjord up to Korsmyra and the views are every bit as beautiful as you'd expect. Wild and rugged nature is at every turn with dramatic cliffs, towering fjords and still waters.
---
---

---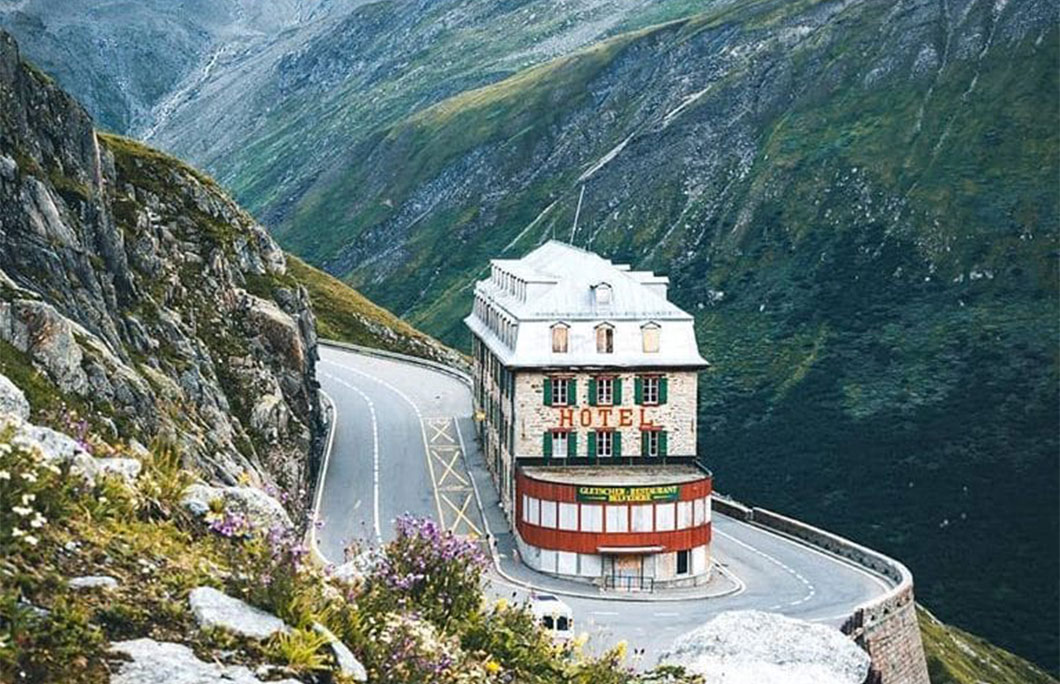 15. Furka Pass – Switzerland
Snaking through the most picturesque points of the Swiss Alps, Furka Pass is undoubtedly one of the world's most scenic drives. This epic drive doubles as one of the highest roads in Europe and passes through unbelievable alpine meadows, glacial lakes and peaceful snowy fields.
---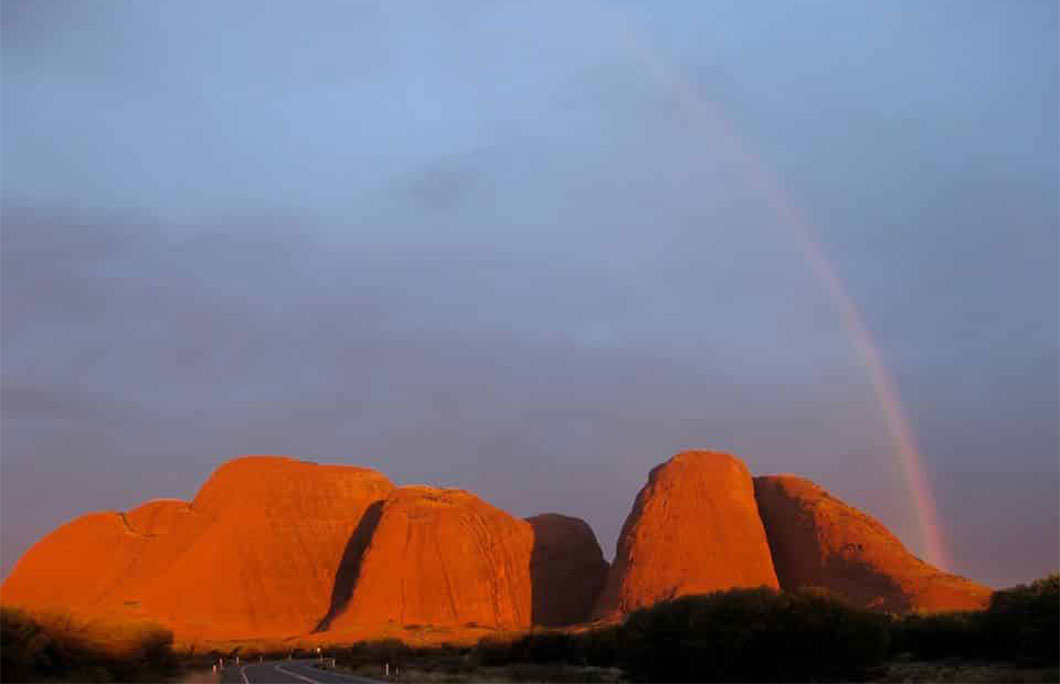 14. Uluru – Kata Tjuta National Park, Australia
The drive through Uluru gives a front-row seat to Australia's outback with out of this world desert landscape and strange rock formations. The drive is not only known for its natural beauty, though. The park holds a World Heritage listing for both natural and cultural values making the trip truly awe-inspiring.
---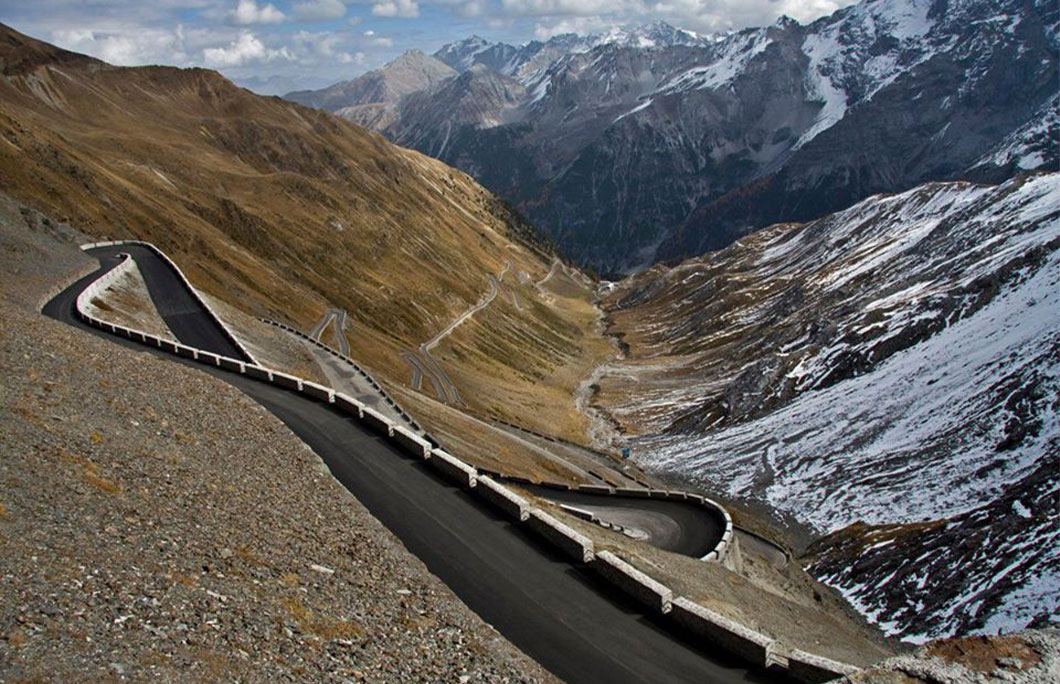 13. Stelvio Pass – Italy
This epic zigzag highway winds through northern Italy and flirts with the Swiss border. This dramatic road shows off the very best of Lombardy's striking countryside full of charming villages and stunning lookouts. The sharp curves and steep stretches make for a challenging but rewarding drive.
---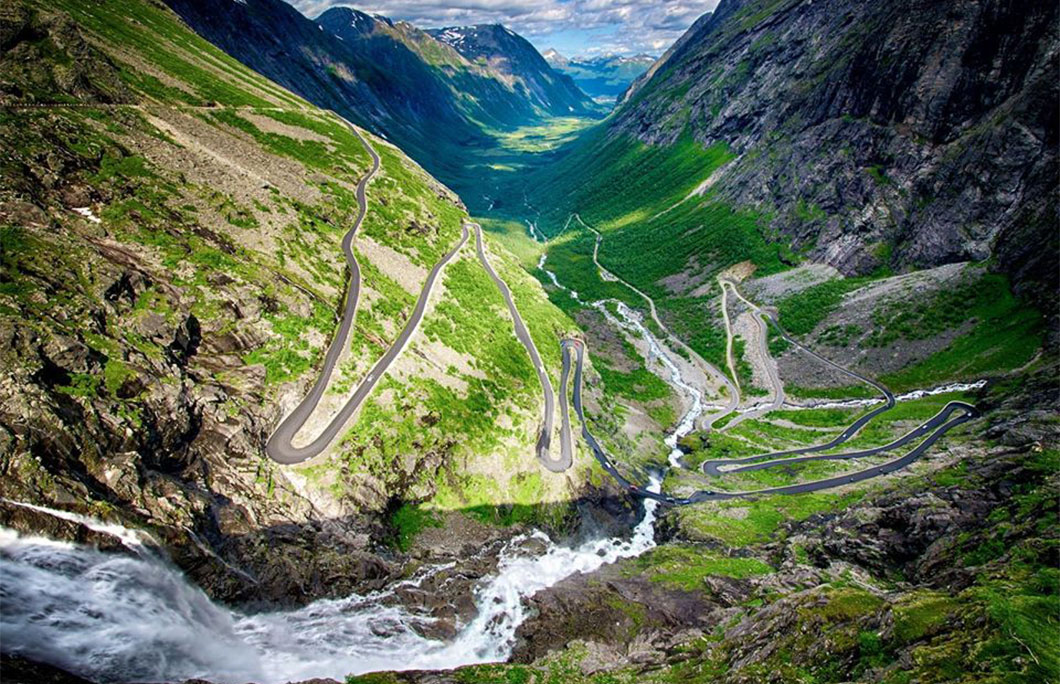 12. Trollstigen – Norway
Another Norweigian masterpiece is Trollstigen. This impressive road is tucked deep into the dramatic and wonderful mountains of western Norway and is chock full of breathtaking scenery. Full of twists and turns, the route slowly works its way up the steep mountainside. It's famous for providing stunning and awe-inspiring views.
---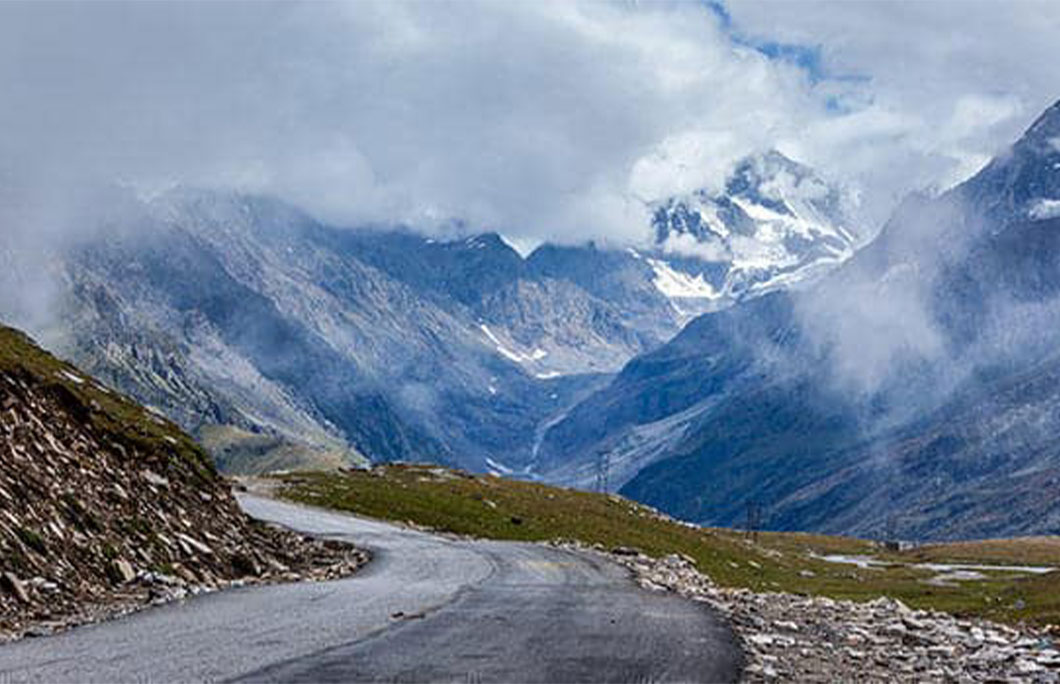 11. Rohtang Pass – India
In addition to serving as the gateway to the Himalayas and Lahaul Valley, Rohtang Pass is one of the most scenic drives in the world. Driving along Rohtang Pass provides unmatched views of India's mountainside and beautiful wilderness. Soaring to a height of 3,978 and full of narrow cliffside passages, Rohtang Pass is not for the faint of heart.
---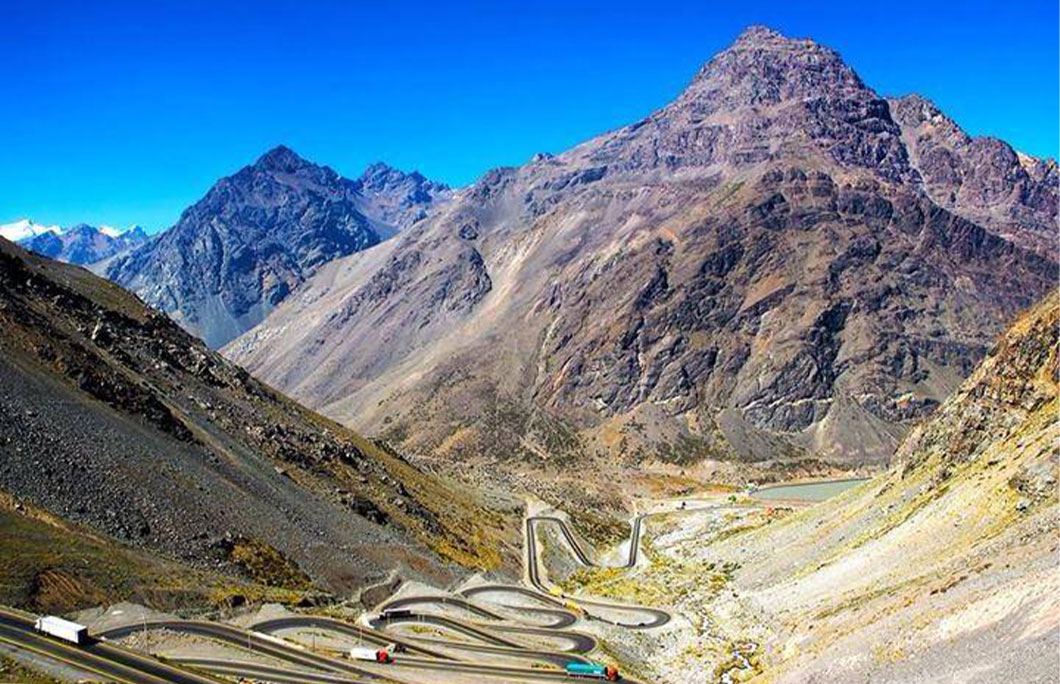 10. Paso De Los Caracoles – Chile/Argentina
Snaking over 5,000 miles between Chile and Argentina, Paso De Los Caracoles is the drive of a lifetime. This route will immerse you in the magical beauty of the Andes and the absolute wonder that is the Los Caracoles region. Marvel at the ever-changing landscape as you head down the dramatic winding roads.
---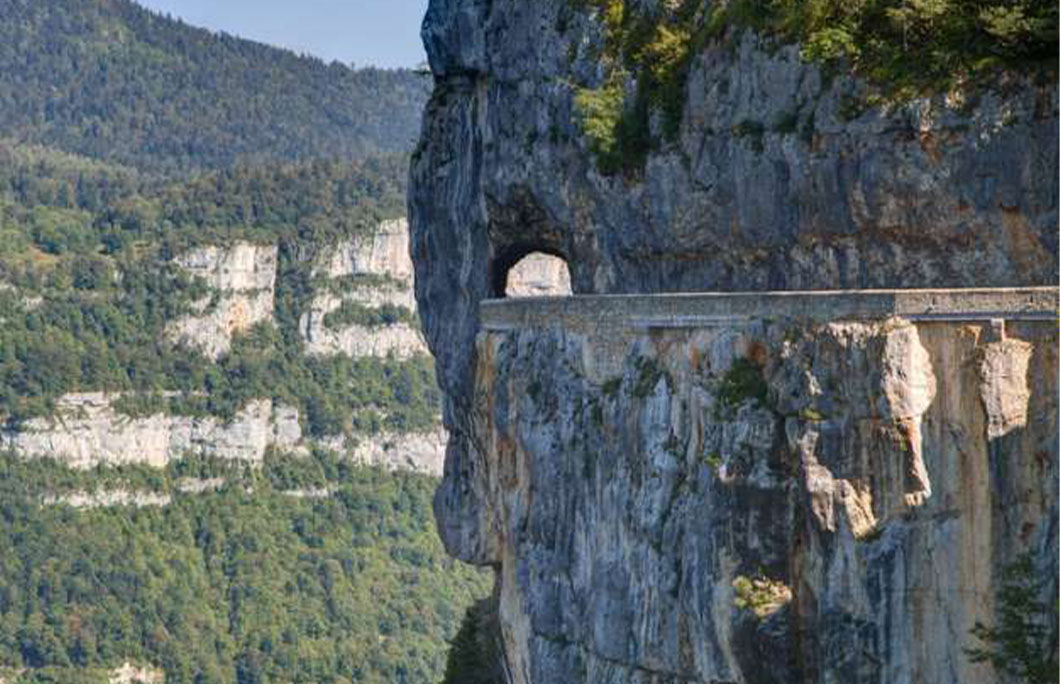 9. Combe Laval – France
France's Combe Laval cruises through dense verdant forest, rocky cliffsides and lush valleys. Carved into the side of towering limestone rocks, the panoramic views just can't be beat. Be sure not to miss the tunnel that shoots straight through the cliffside and is sure to get your heart racing.
---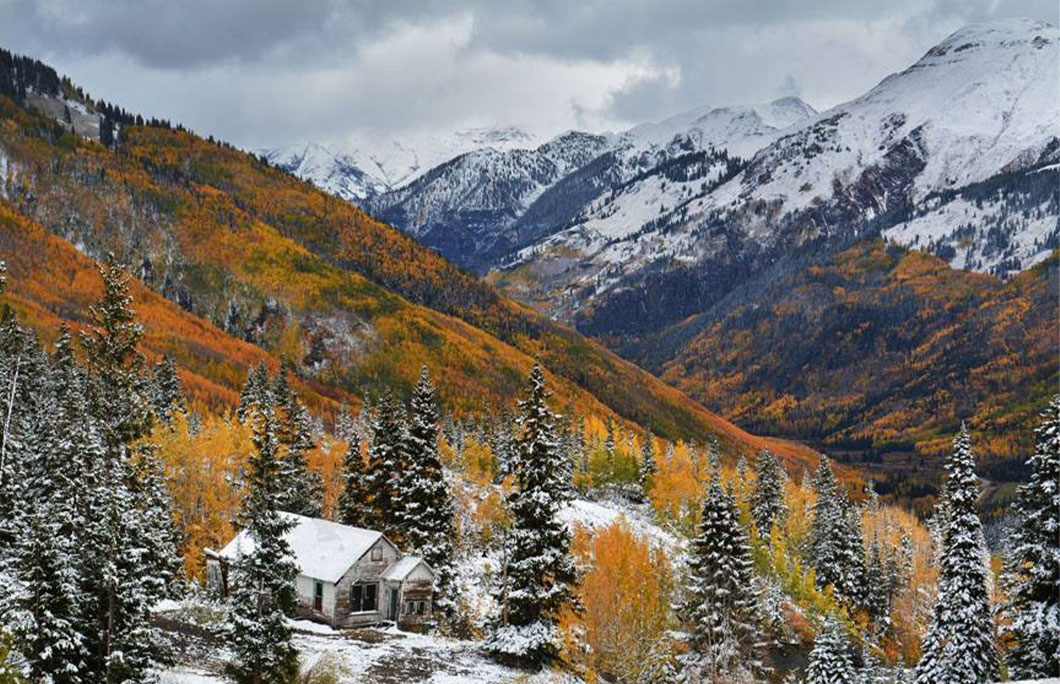 8. Million Dollar Highway – Colorado, USA
Colorado's Million Dollar Highway lives up to its name passing through ancient forests, sizzling hot springs, prehistoric lakes and abandoned gold mine towns. While the route is just 25 miles, it winds through some seriously challenging mountain roads and tons of stop-offs so be sure to carve out an entire day to make the trip with small stops.
---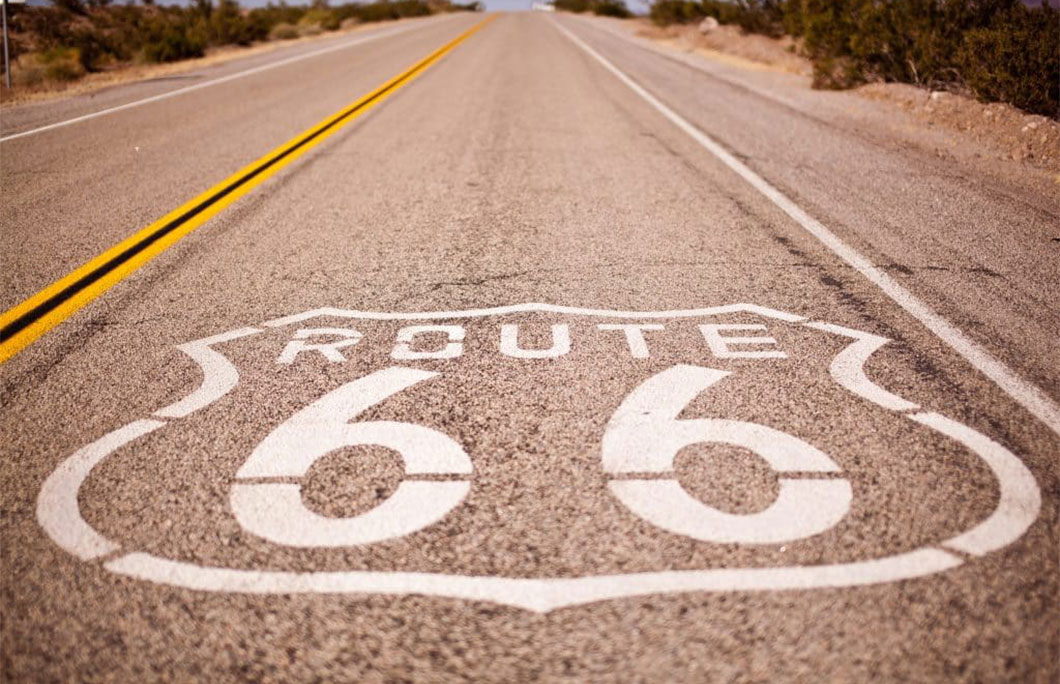 7. Route 66 – USA
The most iconic road in the United States doubles as one of the world's most scenic. Route 66, also known as the Main Street of America spans across three timezones and celebrates contemporary America with ghost towns, old diners, quirky landmarks and seriously stunning landscapes.
This 2,400-mile highway pass runs from Chicago to Los Angeles and includes quiet prairies, Mars-esque desert and thick forests in addition to quirky roadside art.
---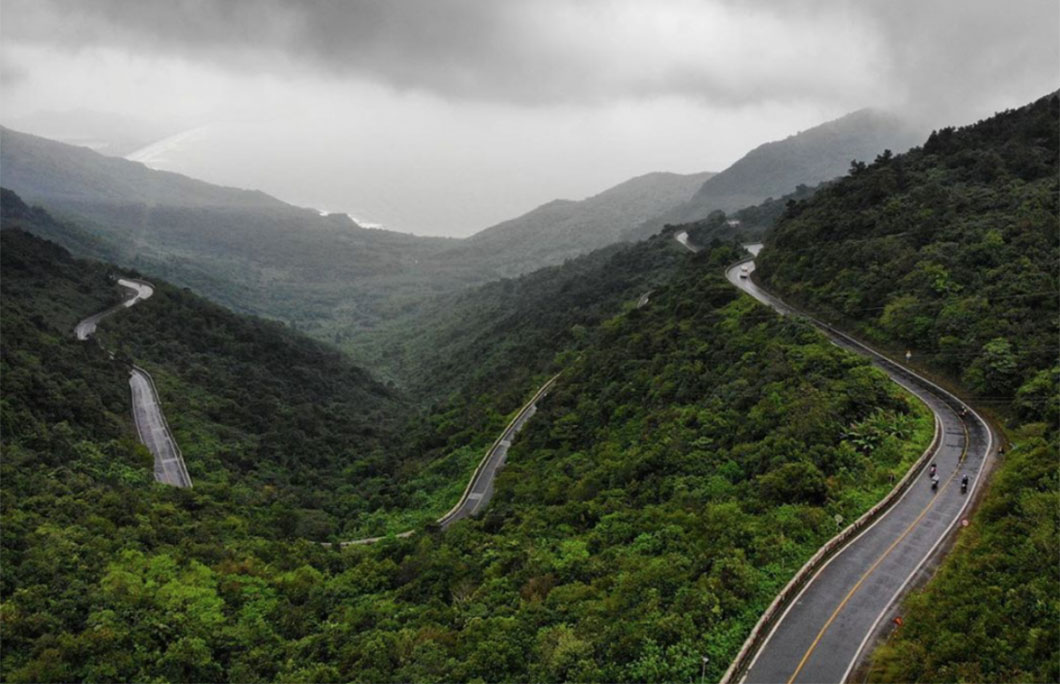 6. Hai Van Pass – Vietnam
This short but beautiful drive winds around the towering green mountains of the East Sea. Weave through lush jungles, white sand beaches and scary steep hills on this unbelievable scenic drive. Remember to take note of Emperor Minh Mang's Brick Gate.
---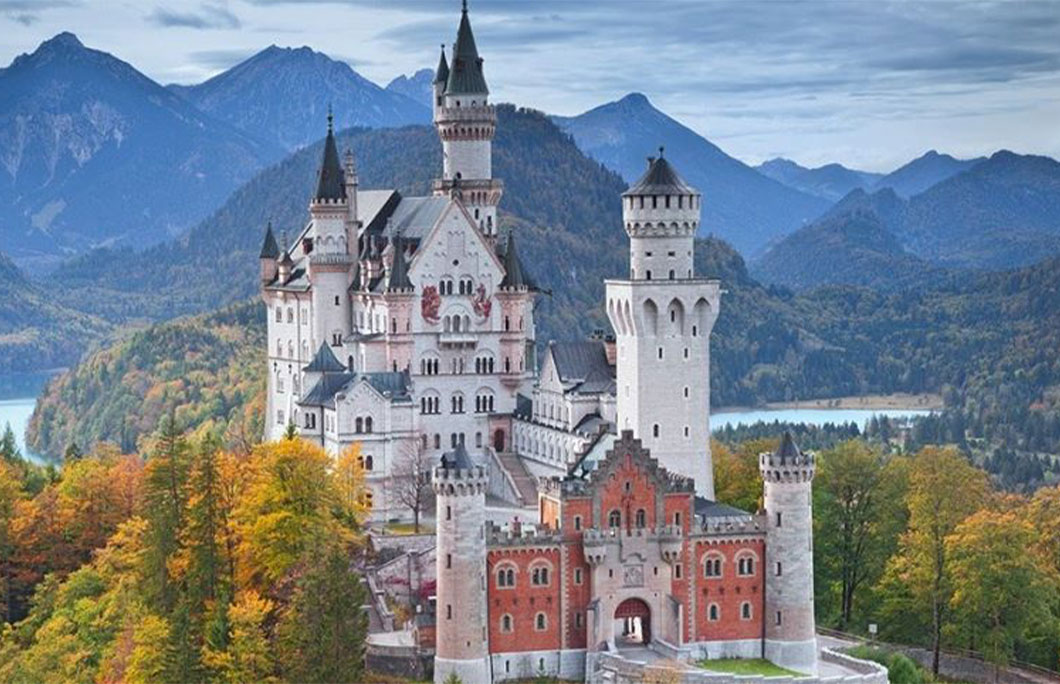 5. The Romantic Road – Germany
Take a magical journey through fairytale Germany on this epic scenic drive. The road snakes through the enchanting forests and steep mountains of Bavaria. The best part, though, is the charm. The ride is dotted with medieval walled towns, storybook villages and captivating castles.
---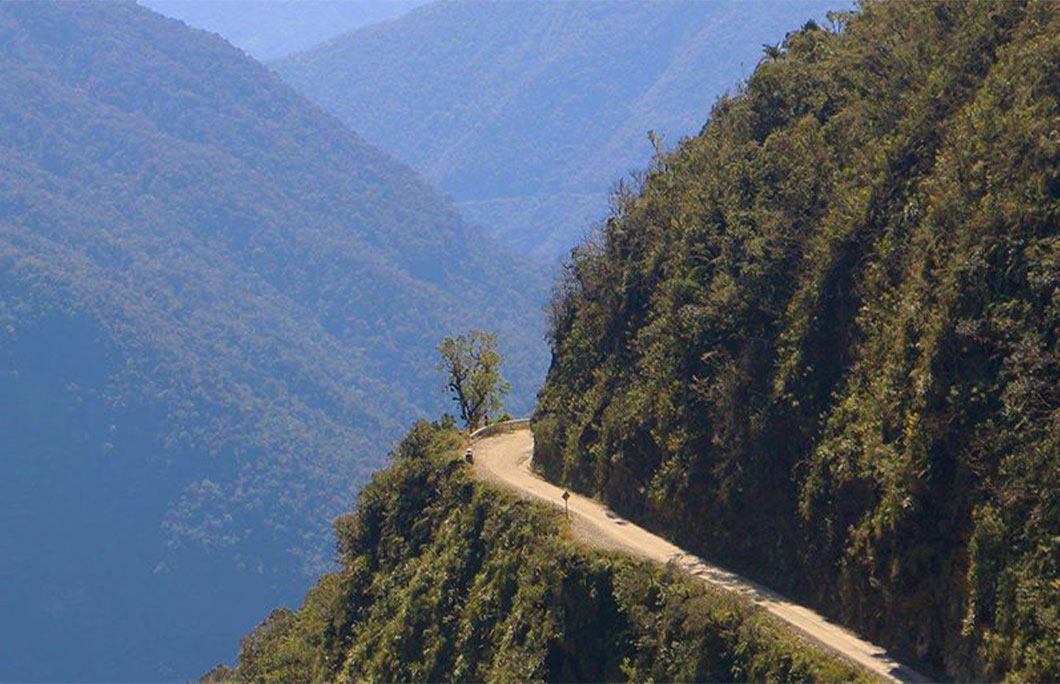 4. The North Yungas Road – Bolivia
Currently taking the cake for the world's most dangerous road, North Yungas Road is also one of the most scenic drives. If you're bold enough to take on the treacherous route, the surrounding beauty is a great reward. Neverending cascades, lush Amazon landscape, mountainside cliffs and unforgiving switchbacks are just a few of the reasons it's one fo the world's most scenic roads.
---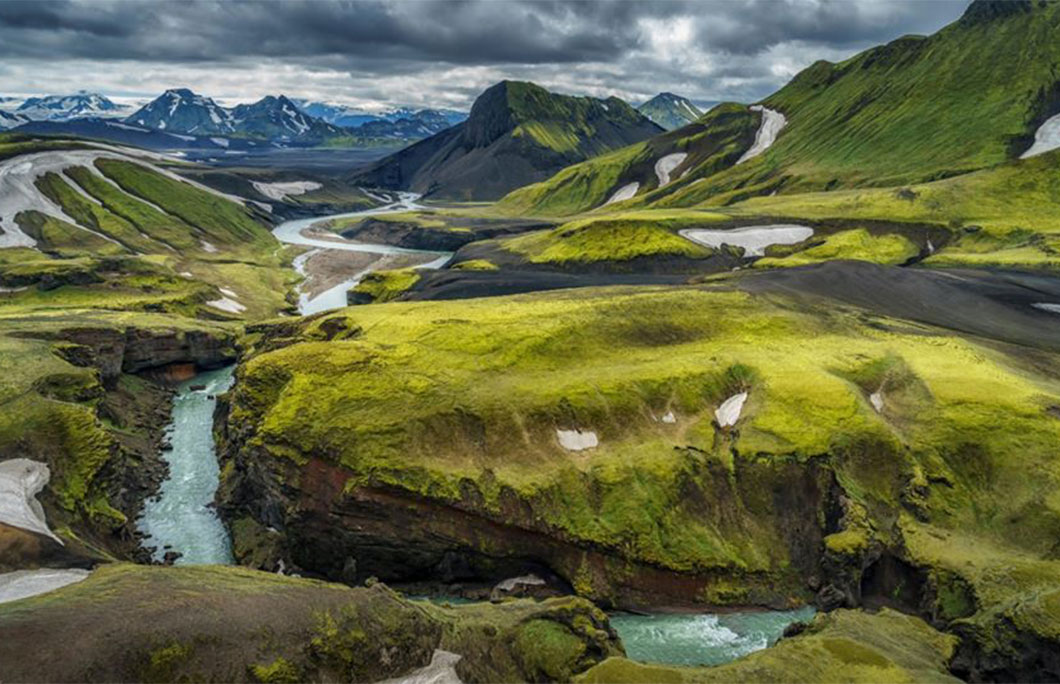 3. Route 1 – Iceland
Iceland's Route 1, also known as Ring Road, is the absolute best way to tour one of the world's most beautiful islands. This 800-mile highway loops the entire country, which means breathtaking Icelandic vistas at every turn. Jawdropping otherwordly landscapes with icy seas and jagged peaks will follow you the whole way.
---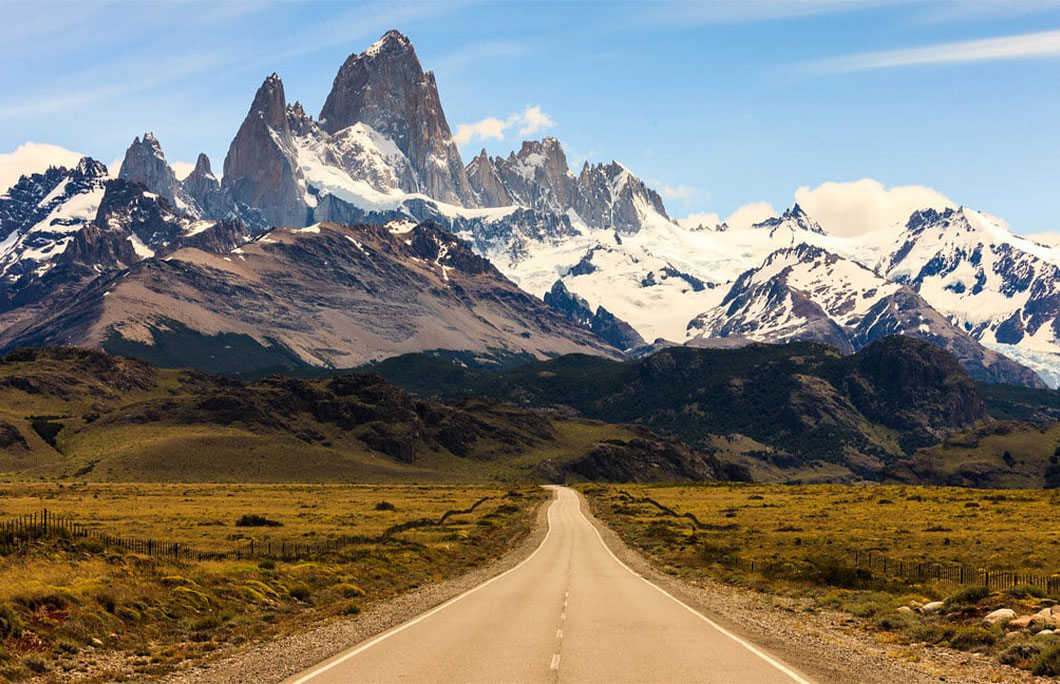 2. Road To El Chalten – Argentina
The Road To El Chalten in Argentina is one of the world's most scenic drives for its striking mountain landscape and iconic views of Patagonia's El Chalten. Truly a road for pioneers, this route takes you through some of the world's most rugged and pristine landscapes. Plus, the route is easy to cruise, which means more time to enjoy the surrounding beauty.
---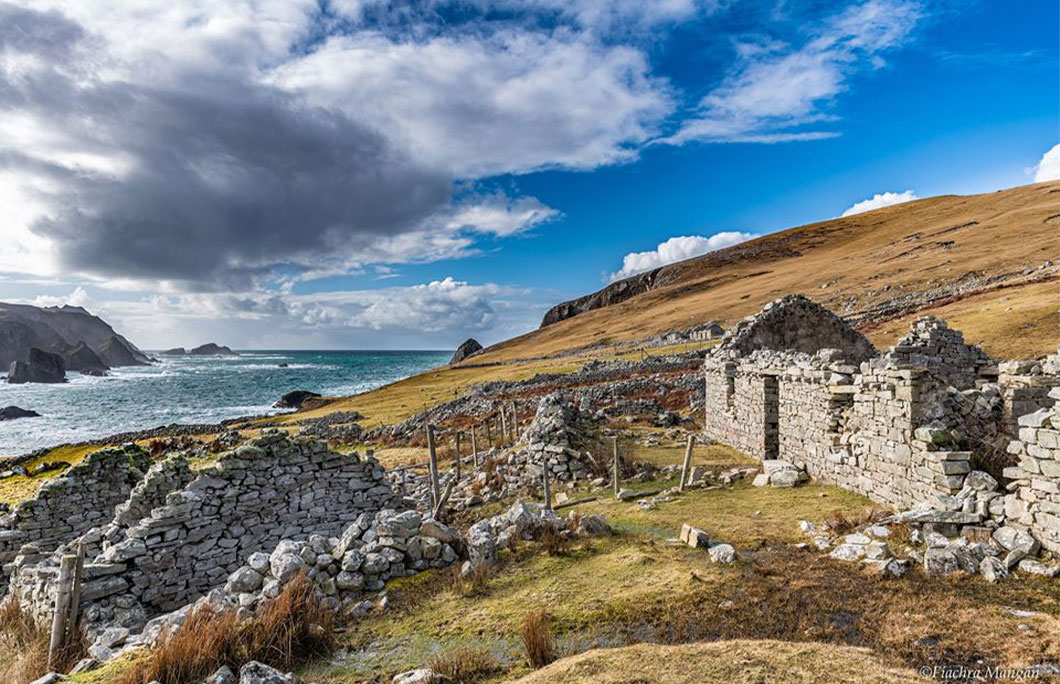 1. Wild Atlantic Way – Ireland
Ireland's Wild Atlantic Way is 1,553 miles of jaw-dropping coastal mountains, rolling hills, rugged countryside and ancient history. Taking this route will show you the very best of The Emerald Isle from the Cliffs of Moher to Killary Harbour. The beauty of this epic road is simply unparalleled, and that's what makes it the most scenic drive in the world.