7 Fun Things to do in Michigan for Couples
From watching sunsets on the lakes to wine tasting in the valleys and wandering hand in hand in the parks, there are loads of romantic things to do in Michigan. Looking to escape to the Great Lakes State with your special someone? Here are some fun things to do in Michigan for couples.
Fun Things to do in Michigan for Couples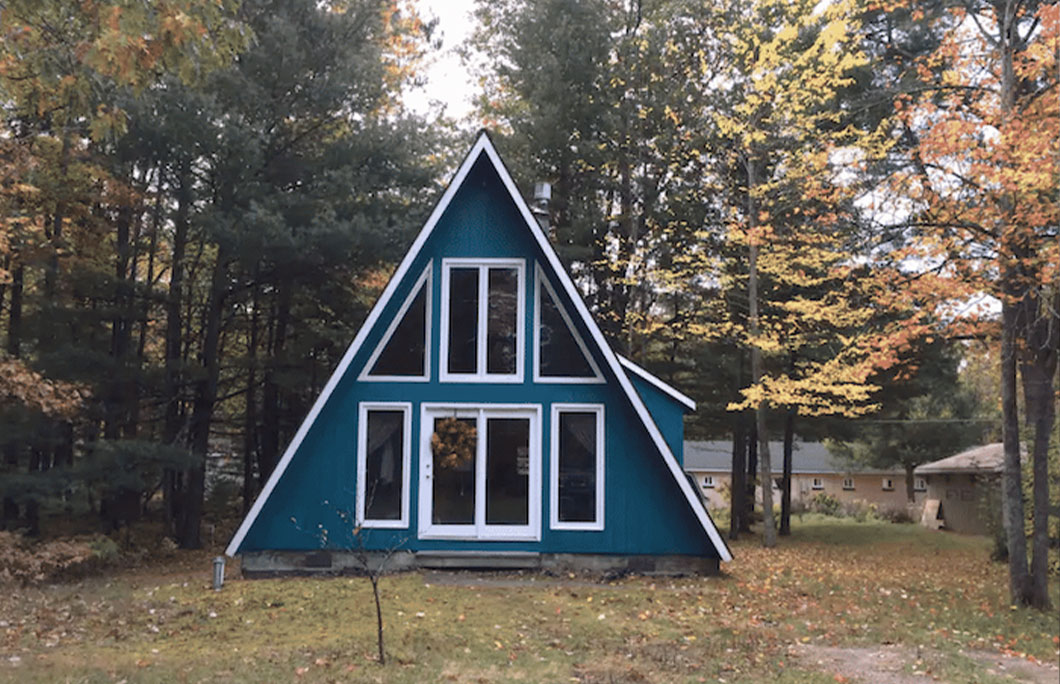 1. Spend the night in a cosy cabin
Michigan is famous for its stunning scenery and charming cities like Ann Arbor and quaint towns like Saugatuck. So, why not surround yourself with Michigan's natural beauty with a remote getaway. Booking a cosy cabin in the woods is a wonderfully romantic thing for couples to do in Michigan. You are spoiled for choice when it comes to cabin accommodation and you can go as rustic or lavish as you like. For extra cosy vibes choose a place with a roaring log fire, outdoor hot tub or love seats on the deck.
---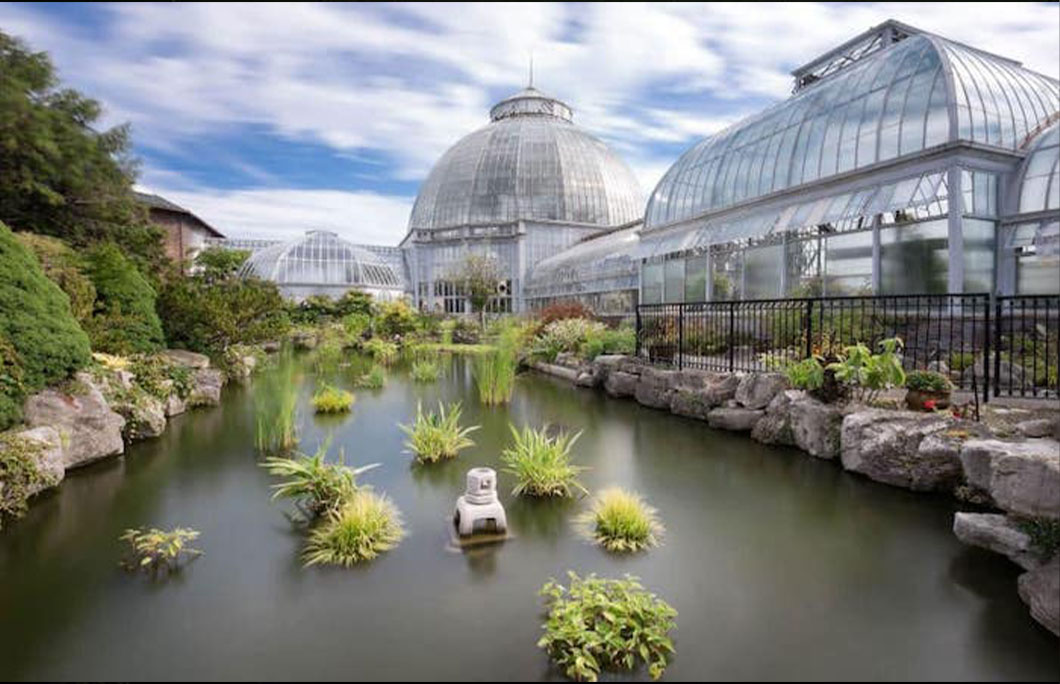 2. Visit Belle Isle
Belle Isle is an island on the Detroit River and is just a short boat ride away from the city of Detroit. There are so many lovely things for couples to do here, for instance, you can visit the state park, aquarium and conservatory. However, one of the most fun things to do is to go down the giant slide again and again. You can also just chill out and enjoy a kiss and a cuddle by the beautiful James Scott Memorial Fountain. Belle Isle really is the perfect little getaway for couples in Michigan.
---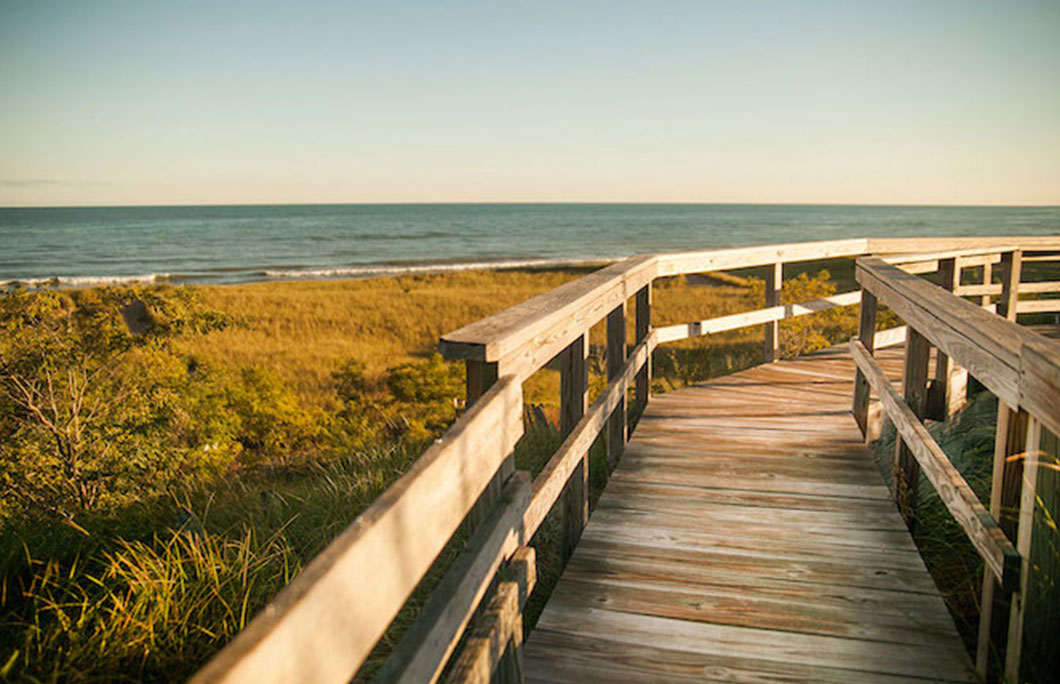 3. Take a road trip
Taking a road trip is a wonderful way to bond and create long-lasting memories as a couple. Michigan, with its Great Lakes, National Parks and abundance of natural beauty is an incredible destination for driving enthusiasts. Some of the best Michigan road trips include the 24-mile long River Road Scenic Byway as well as the 15-mile long Black River National Forest Scenic Byway. However, one of the most romantic road trips through Michigan is the 27-mile long Red Arrow Highway which hugs the coast and takes you through some quaint towns and the rolling countryside. The views are painterly and there are plenty of deserted beaches, cosy cafes and secluded spots where you can stop off.
---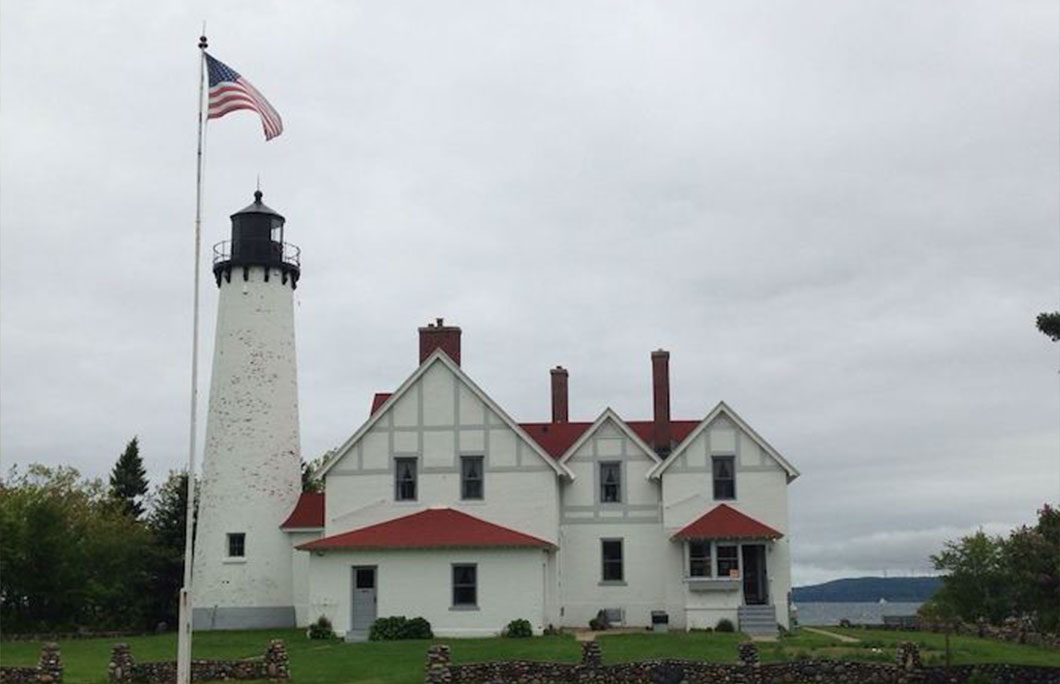 4. Climb a lighthouse tower
Michigan is home to more lighthouses than any other state. Standing sentinel along Michigan's 3,200 miles of shoreline many of these lighthouses are open to the public. One of the loveliest lighthouses to visit is the Point Iroquois Lightstation, which stands high above the waters of Lake Superior. Constructed in 1855, the Point Iroquois Lightstation is on the National Register of Historic Places. During the summer season, you can tour the lighthouse and climb its 65-foot tower and take in views of Lake Superior below. The history, heritage and heart-stirring scenery are all incredibly romantic.
---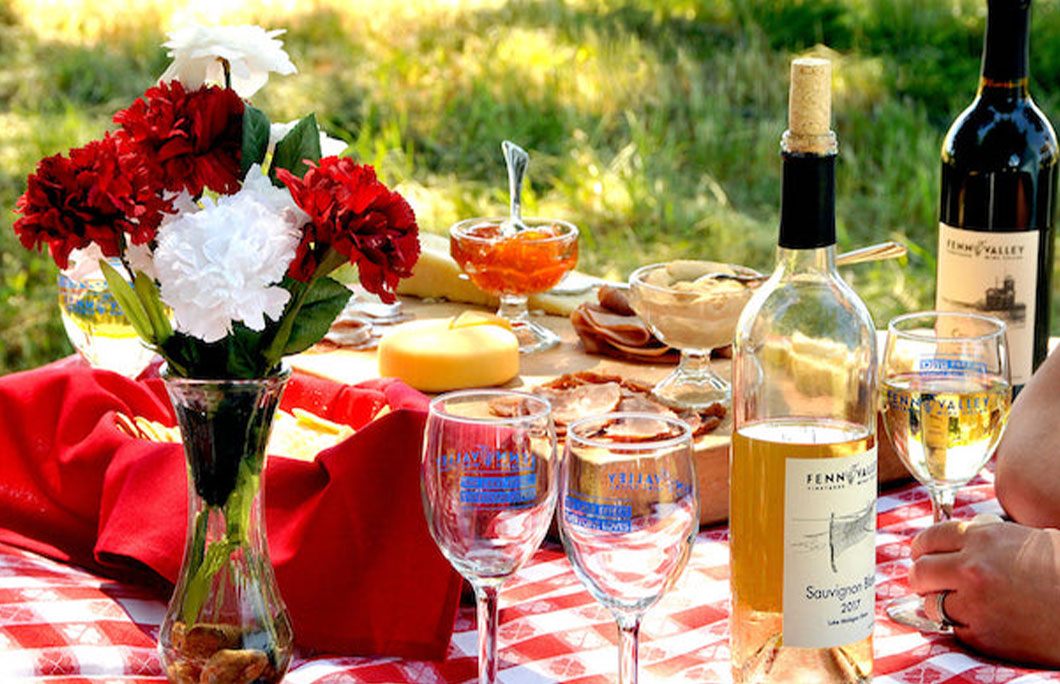 5. Enjoy a wine tasting
Sipping sensational wines amongst the vines is a wonderful experience and incredibly romantic and sensual too. Fenn Valley Vineyards is a 240-acre farm located in beautiful West Michigan, near the city of Fennville. On a guided wine tasting you'll swirl, sniff and sip a selection of wines whilst an expert explains the winemaking process and helps you taste the wine like a pro. The winery has loads of fun events throughout the year and makes for a wonderful destination for a date filled with great wine, food and views.
---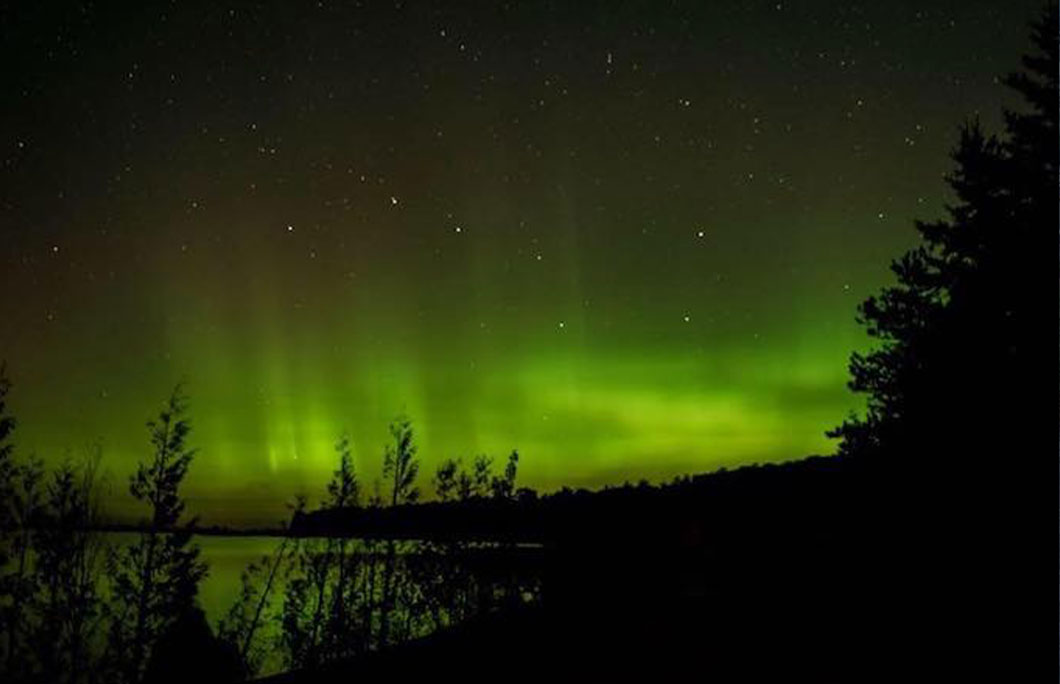 6. Go stargazing at a dark sky park
Michigan's rural stretches of sandy beaches along the Great Lakes are stellar spots for stargazing. The gentle lapping waves provide a relaxing soundtrack too. There are six state-designated dark sky parks in Michigan, but Headlands International Dark Sky Park in Mackinaw City is currently the only one with international dark sky status. That means the light pollution is minimal and the stargazing is maximum. Grab a blanket, dress warm and cosy up as you lie back to gaze at the heavens. If you are lucky, you may catch a glimpse of the aurora dancing across the sky.
---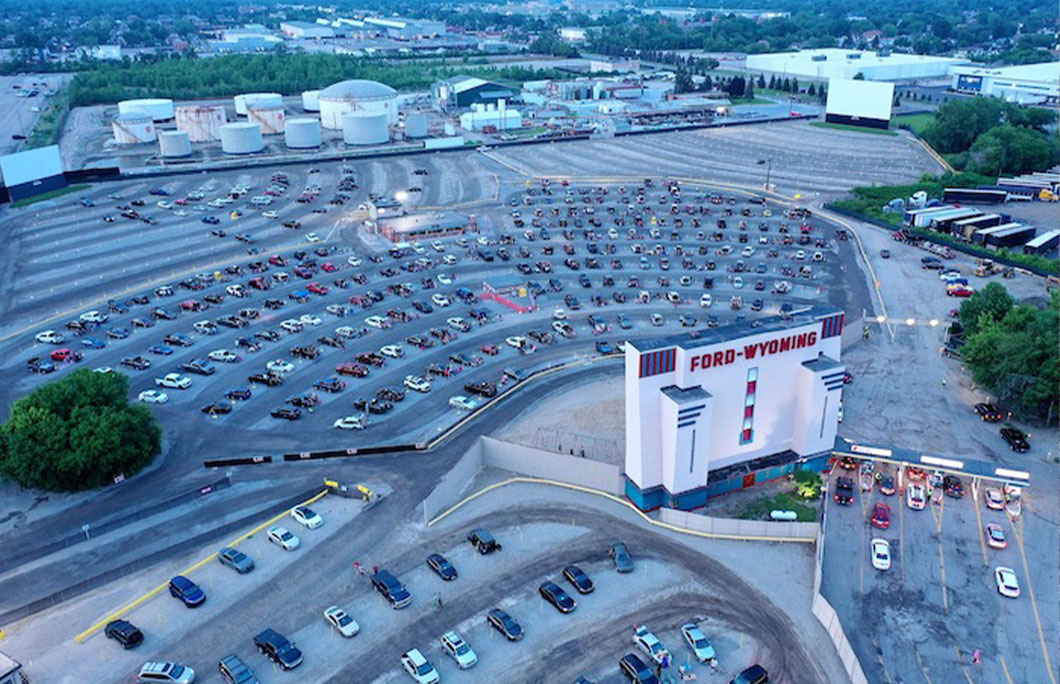 7. Watch a movie at the drive-in
Experience the nostalgia at Ford Wyoming Drive-In Theatre in Dearborn. Cuddling up on the back seat under a blanket with your loved one whilst feeding each other popcorn is a wonderful way to up the romance of a cinema date. Bonus points for going to see a really scary movie so you have to cling to each other even tighter. Try to catch a movie during sunset to add an extra layer of magic to your retro date night.
---