The 50 Best Donuts in America: Donut Shops in Every State
America is known for popularising many types of food around the world and while they may not all be healthy, they are certainly tasty. Case in point being the humble donut. It's likely why the best donuts in America are some of the tastiest in the entire world.
The quintessential American sweet snack has become a social media star, with creative donuts on the rise, but we also want to celebrate the OGs: the classic, sugar donuts that paved the way for this droolworthy list of the best donuts in America.
These are the donuts that are quite simply at another level. While many other countries can copy them in various shaped and forms, you simply can't out-donut America. With so much choice, such wonderful quality and all that deep-fried sugary goodness to choose from, this is the best of the best. Homer Simpson, eat your heart out…
Best Donuts in America, How do these rankings work?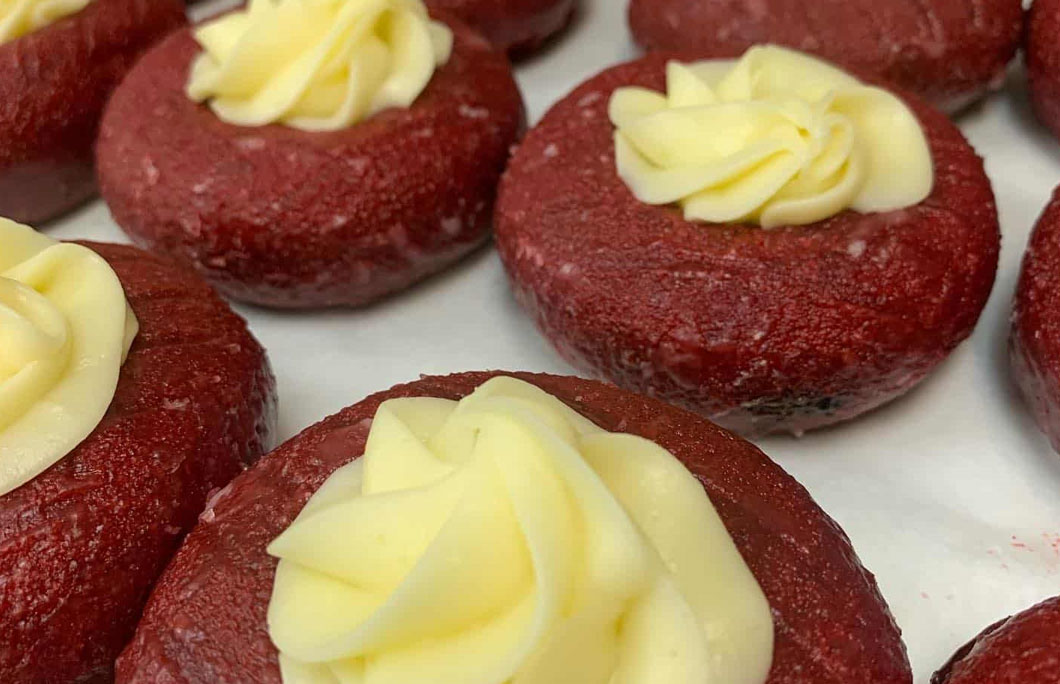 1. The Heavenly Donut Company has the Best Donuts in Birmingham, Alabama
This popular food truck serves up some of the best donuts you'll ever taste from its two Birmingham locations. Irresistible toppings include sprinkles (chocolate or vanilla iced), M&Ms, Reese's Cup, Oreo, coconut, red velvet and a seasonal apple crisp & pumpkin spice.
---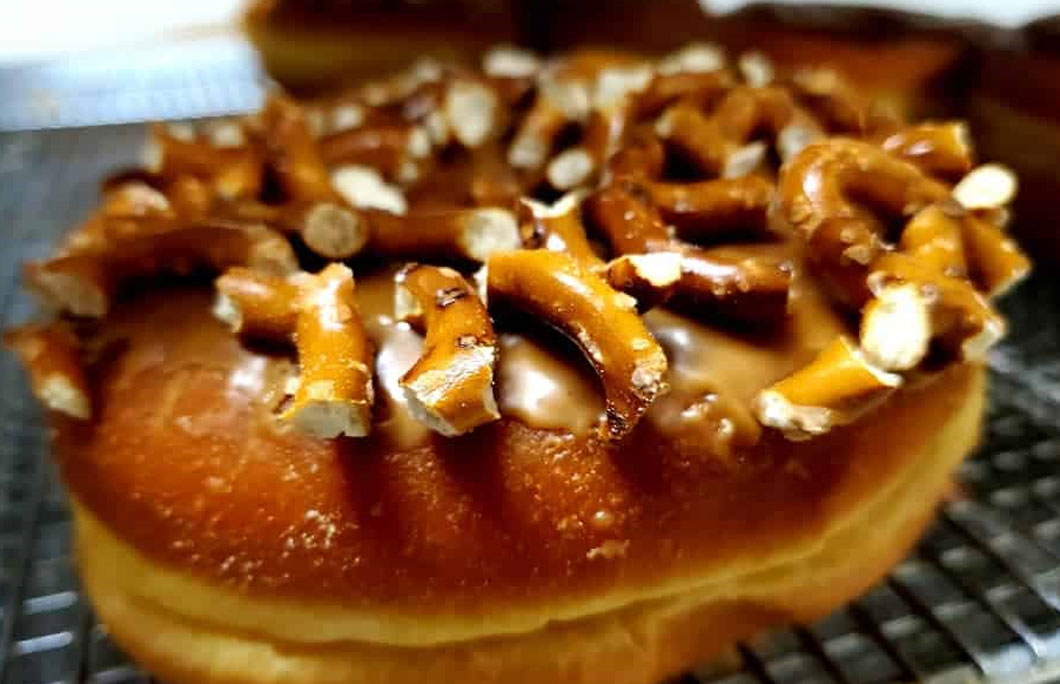 2. Jason's Donuts has the Best Donuts in Fairbanks, Alaska
These droolworthy donuts are about as far north as you'll find a donut in the USA, but that's just one thing that makes them so special. They make the donuts fresh with a technique that takes 8 to 10 hours to complete, putting endless talent and passion into each.
---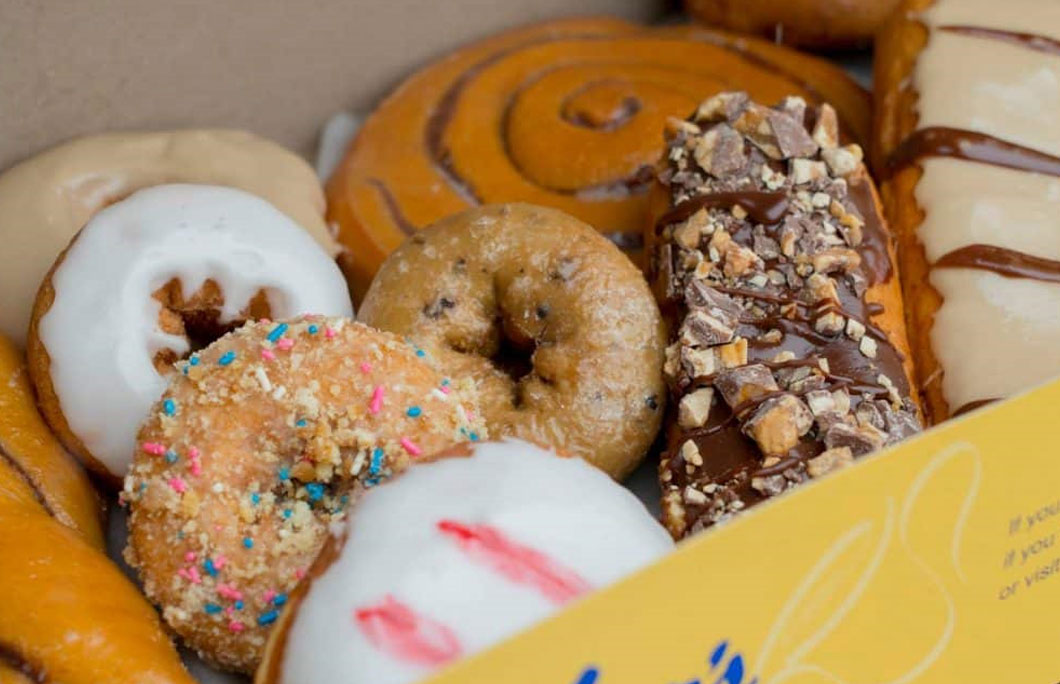 3. LaMar's Donuts and Coffee has the Best Donuts in Phoenix, Arizona
Ray Lamar opened the first LaMar's Donuts in 1960, and now it's a mega popular store with25 locations. They still manage to keep each store feel like a local gem though, with fresh, hot donuts with 70+ rotating flavours. Delicious.
---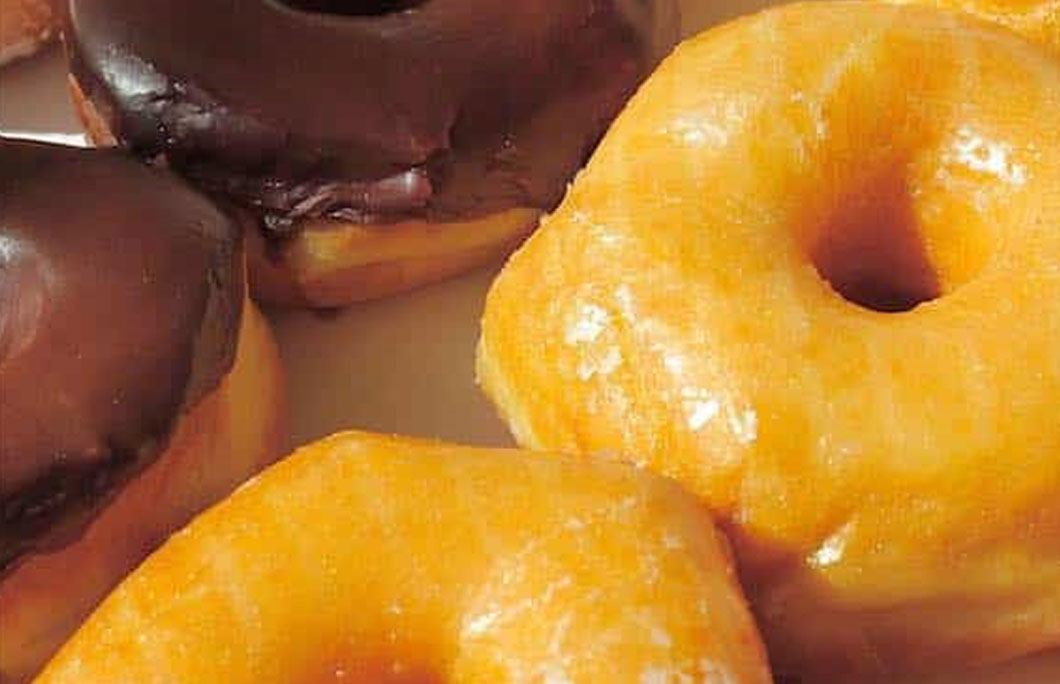 4. Mark's Do-Nut Shop has the Best Donuts in Little Rock, Arkansas
A Little Rock institution, Mark's is and old school diner-style joint that's been going strong since 1978 and shows no sign of slowing down. They keep things simple – but perfect – with classic glazed donuts and a chocolate and coconut filling.
---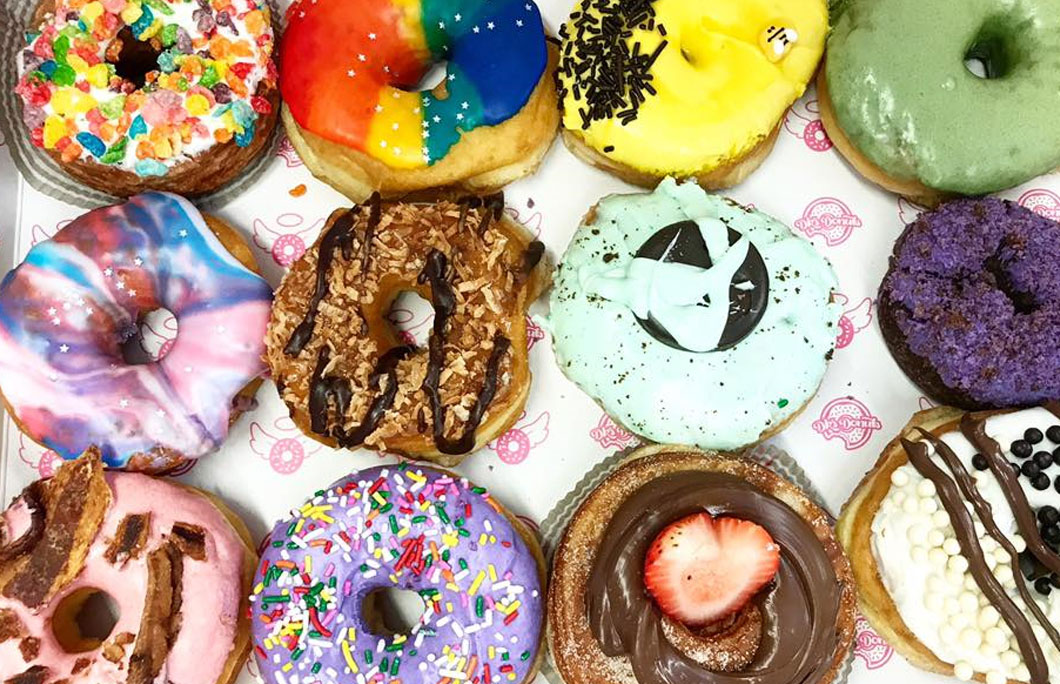 5. DK's Donuts & Bakery has the Best Donuts in Santa Monica, California
This always-open bakery (yes seriously, it's 24 hours!) serves up colourful and creative donuts the likes of which you've never seen before. Must-tries include Los Angeles' first twist on the popular croissant and donut hybrid, the Onut.
---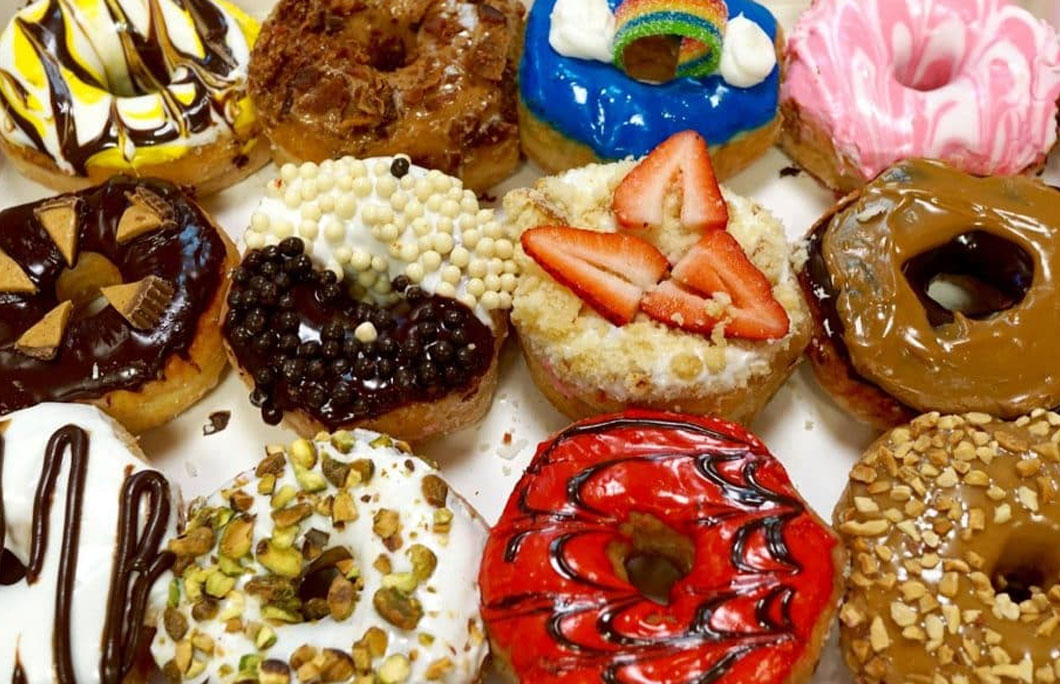 6. Amy's Donuts has the Best Donuts in Colorado Springs, Colorado
Amy's Donuts are real donut specialists, with every sort of classic & imaginative flavours you could ask for, in a vibrant shop open 24/7. From Cinnamon Toast Crunch, Maple Bacon Fudge and Fluffer Butter to their Elvis donut, you'll be rolling out of here.
---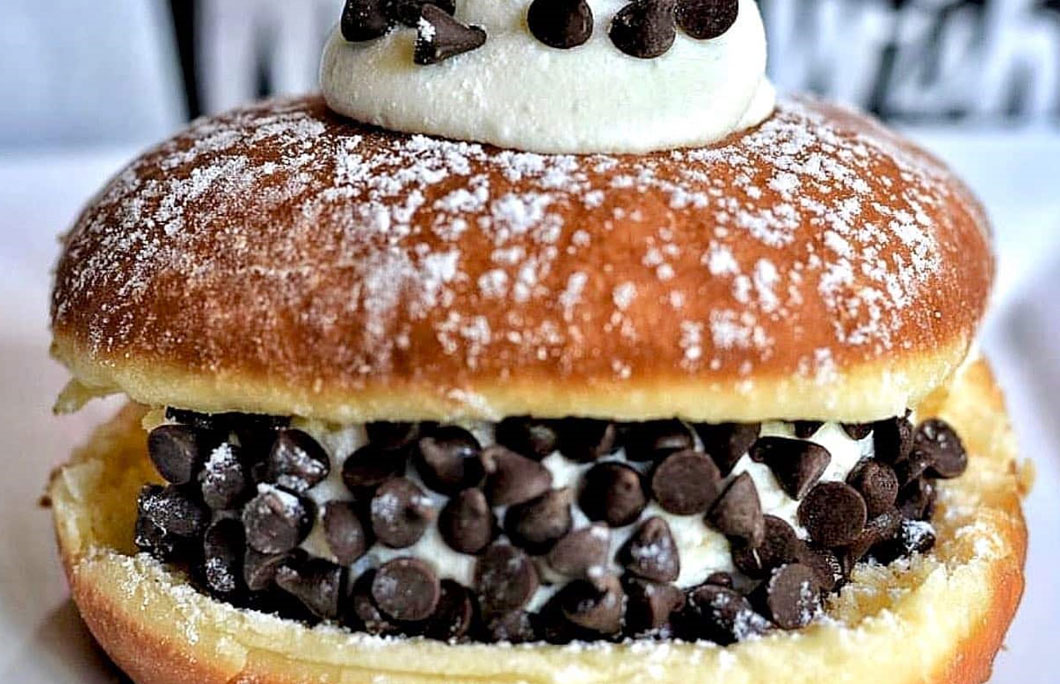 7. Donut Crazy has the Best Donuts in New Haven, Connecticut
What started as a small coffee shop has transformed into a family-owned business that serves some of the best donuts in America. Donut Crazy creates over 45 varieties of donuts each day. Our top pick? The famous Cannoli Donut (below).
---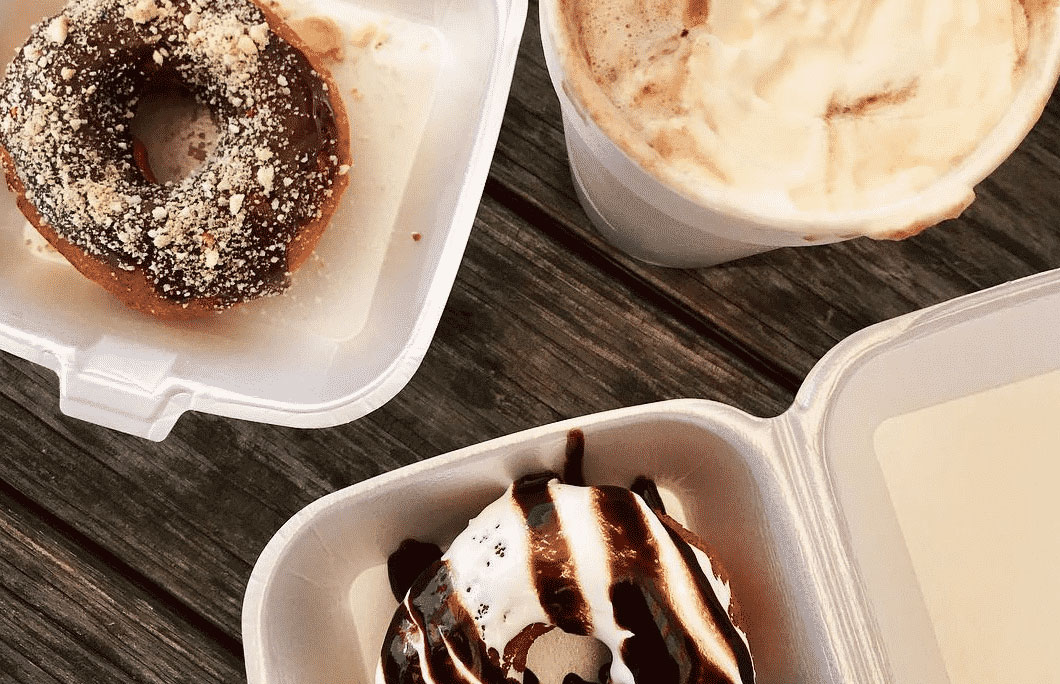 8. Laurel Coffee Shop has the Best Donuts in Laurel, Delaware
Laurel Coffee Shop is somewhat of a hidden jewel when it comes to the best donuts in America. It's a local family business that bakes hot, fresh donuts every morning. Feast on classic cinnamon and sugar, strawberries and cream and countless other delights.
---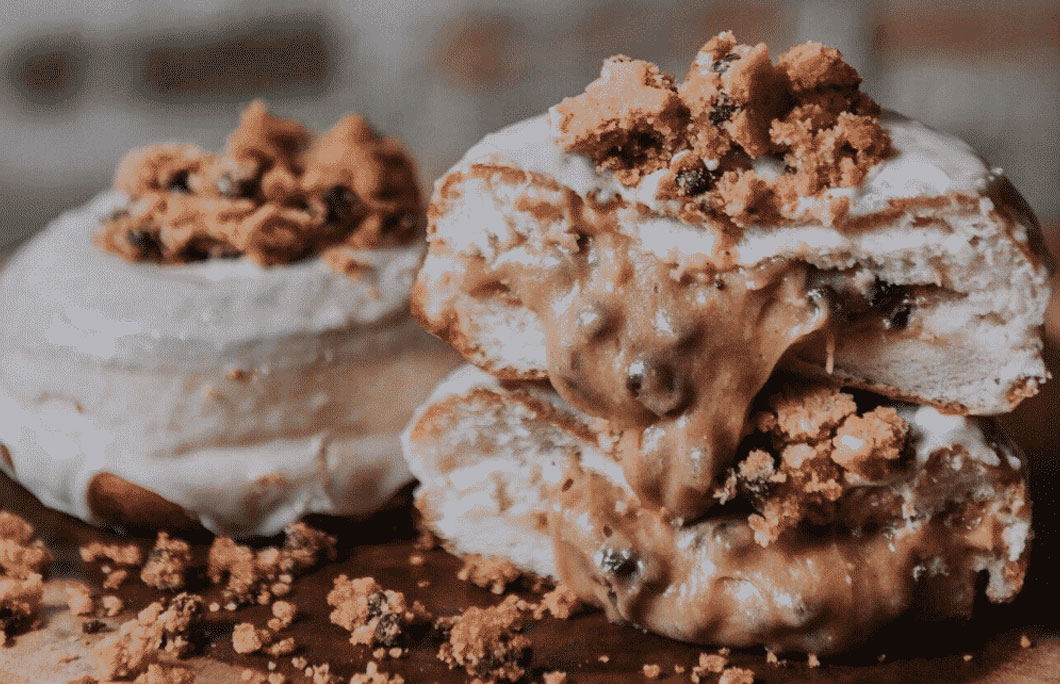 9. The Salty Donut Wynwood has the Best Donuts in Miami, Florida
Florida's most popular donut shop is constantly busy for a reason: these bad boys are incredible. All of their yeast-raised donuts are based on their 24hr Brioche recipe which is buttery, insanely flavourful and fluffy. They also have cake donuts, which are a little crunchy on the outside, soft & moist on the inside.
---
10. Revolution Doughnuts & Coffee has the Best Donuts in Decatur, Georgia
This mom-and-pop donut shop has a goal to revitalise the American doughnut – to help restore it to its former glory as a simple, tasty, hand-crafted treat. They're absolutely succeeding with this, thanks to their artisan creations. October seasonal donuts include a great oatmeal cream pie.
---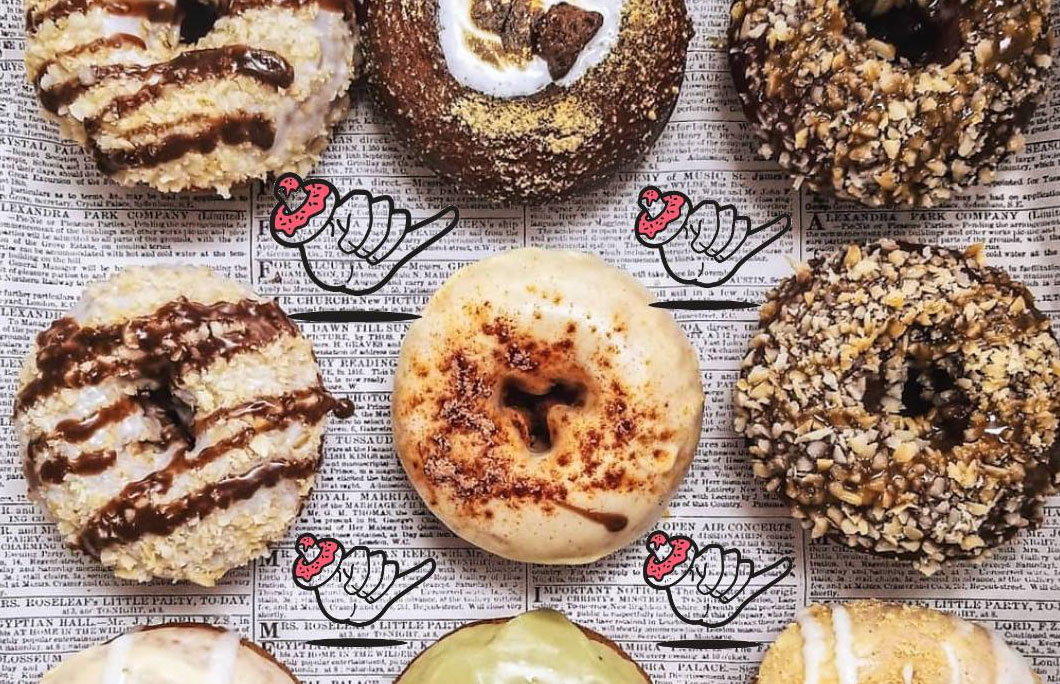 11. Purvè Donut Stop has the Best Donuts in Honolulu, Hawaii
Two former bartenders opened up this super creative donut store in Honolulu and are changing the game big time. The donuts are hand crafted and always made fresh in small batches, but it's their unique flavours that stand out. Think: the O Face with a lemon glaze with graham and ​​​​​​​cream cheese drizzle.
---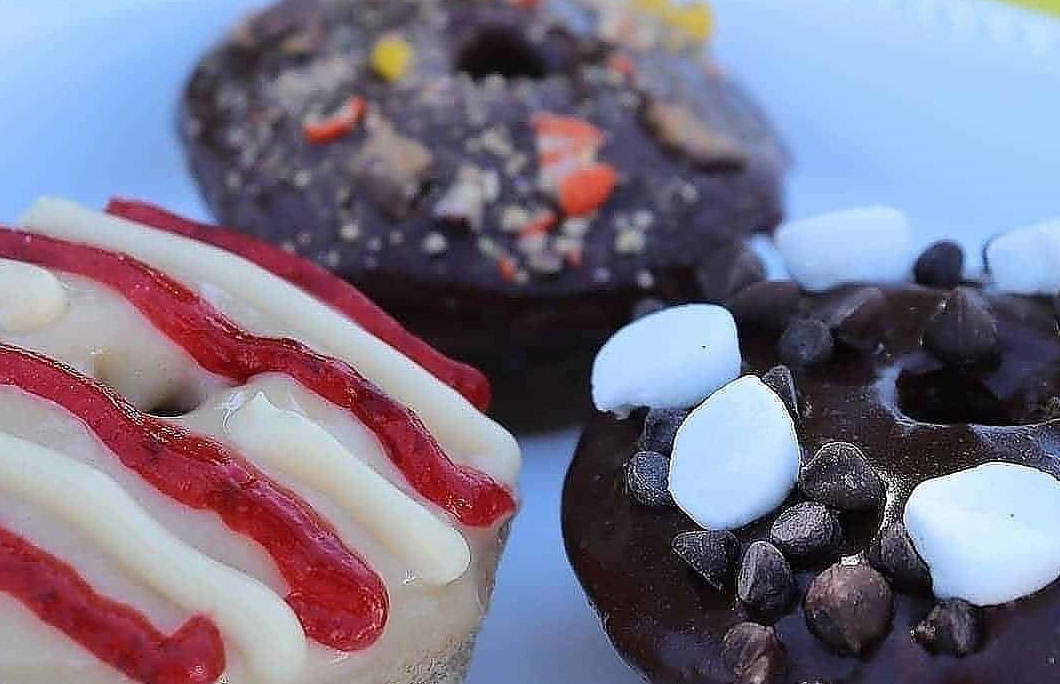 12. Fit Donut has the Best Donuts in Meridian, Idaho
Fit Donut is where to come when you want a feast without the calorific guilt. The donuts here are all high protein, low fat, low carb, and low sugar. They taste a little more cake-y but are amazing. Their Peanut Butter Cup flavour is a mere 103 calories. It's a delight of chocolate donut, chocolate frosting with peanut butter cups and Reeces Pieces.
---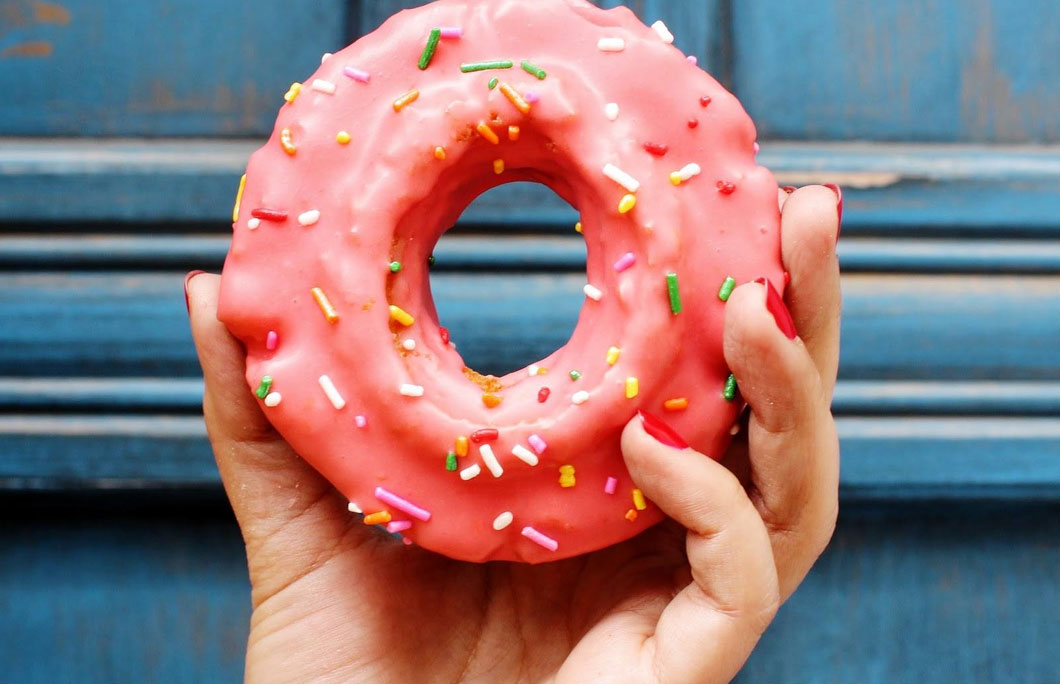 13. Doughnut Vault has the Best Donuts in Chicago, Illinois
Expect to see big queues at this tiny hole-in-the-wall donut store that has a cult following. They only bake a certain amount of fresh treats each day, so they always sell out. Don't worry – there's a second location in West Loop and a "Vault Van" that changes location every day.
---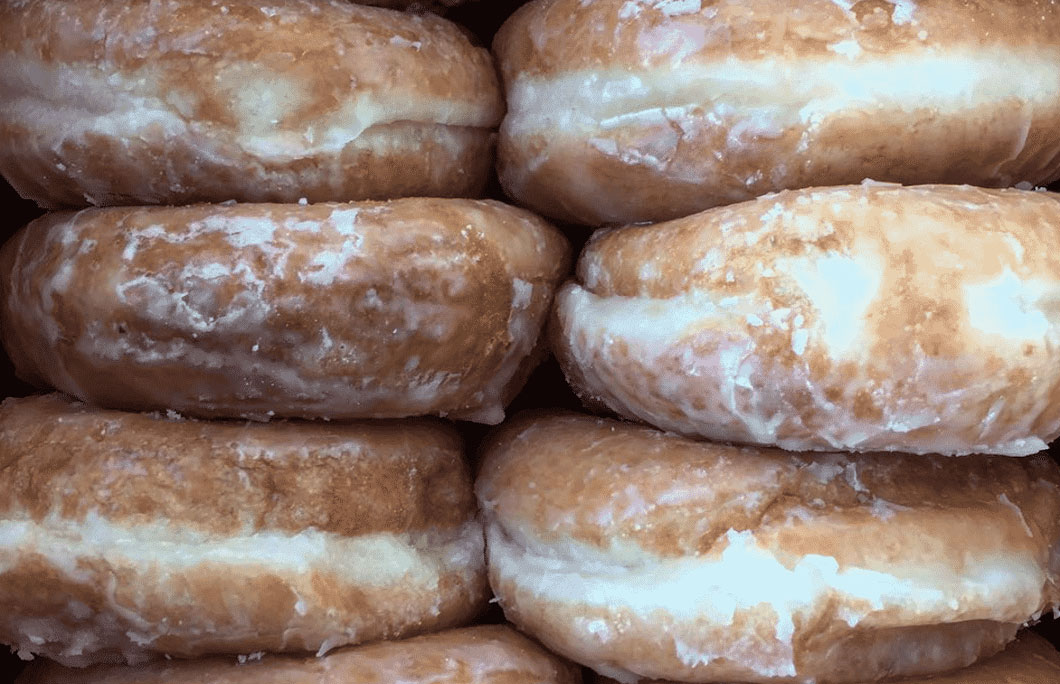 14. Long's Bakery has the Best Donuts in Indianapolis, Indiana
This beloved old-school donut shop is a favourite among locals and visitors alike for its donuts that melt in your mouth. The donuts are traditional but beautifully light and full of flavour. You'll be a lifetime fan.
---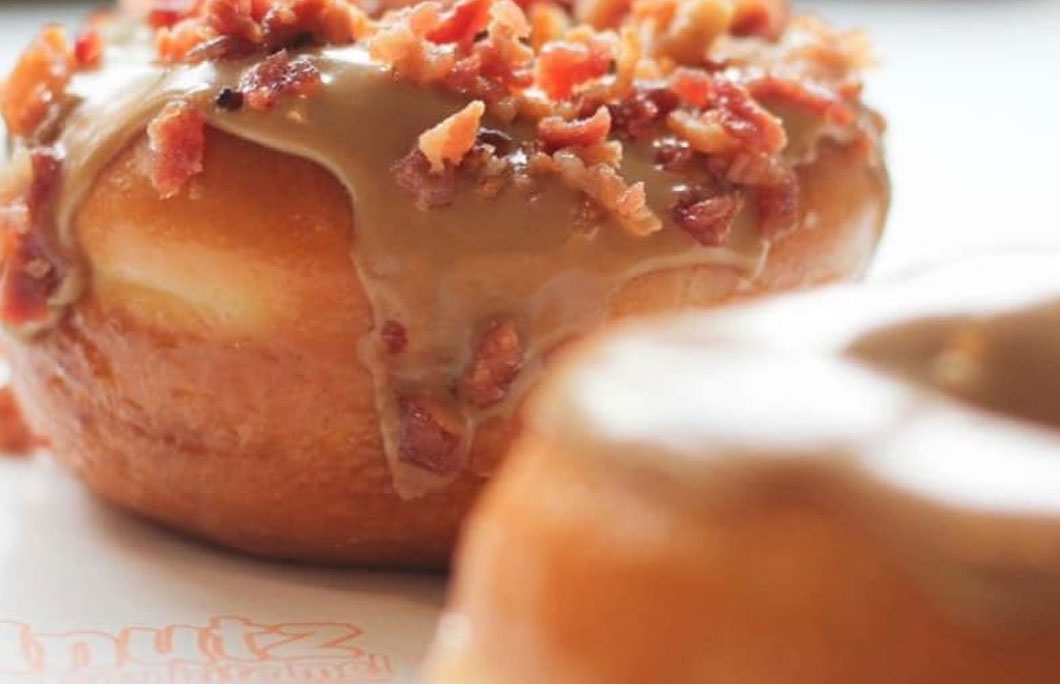 15. Wyman's Spudnuts has the Best Donuts in Okoboji, Iowa
Whether you are getting a donut for yourself or bringing a box back (hint: get extra for yourself!), Wyman's never lets you down. The cinnamon twist and maple bacon are heavenly, but it's their fresh seasonal fruit flavours that are the real heroes.
---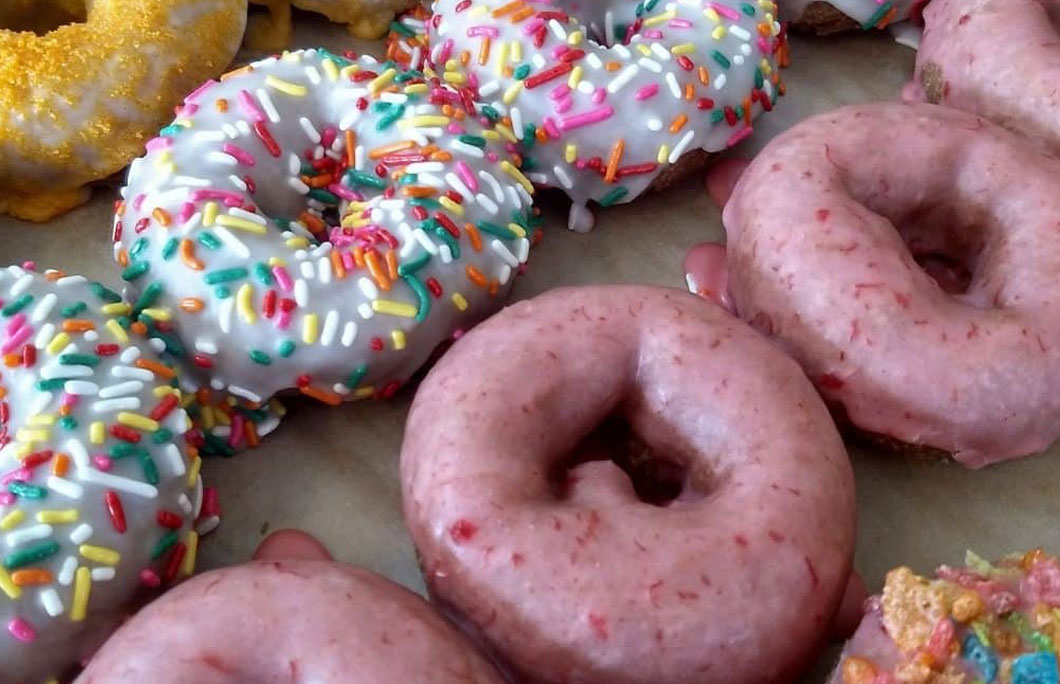 16. The Donut Whole has the Best Donuts in Wichita, Kansas
Donut Whole does do things the old-fashioned way – making every batch of donuts from scratch using fresh, locally-sourced ingredients – but with a fun twist. They offer 40+ varieties of rich, moist cake donuts in delicious flavours such as root beer float, maple bacon, fluffernutter, sunshine citrus crunch and more.
---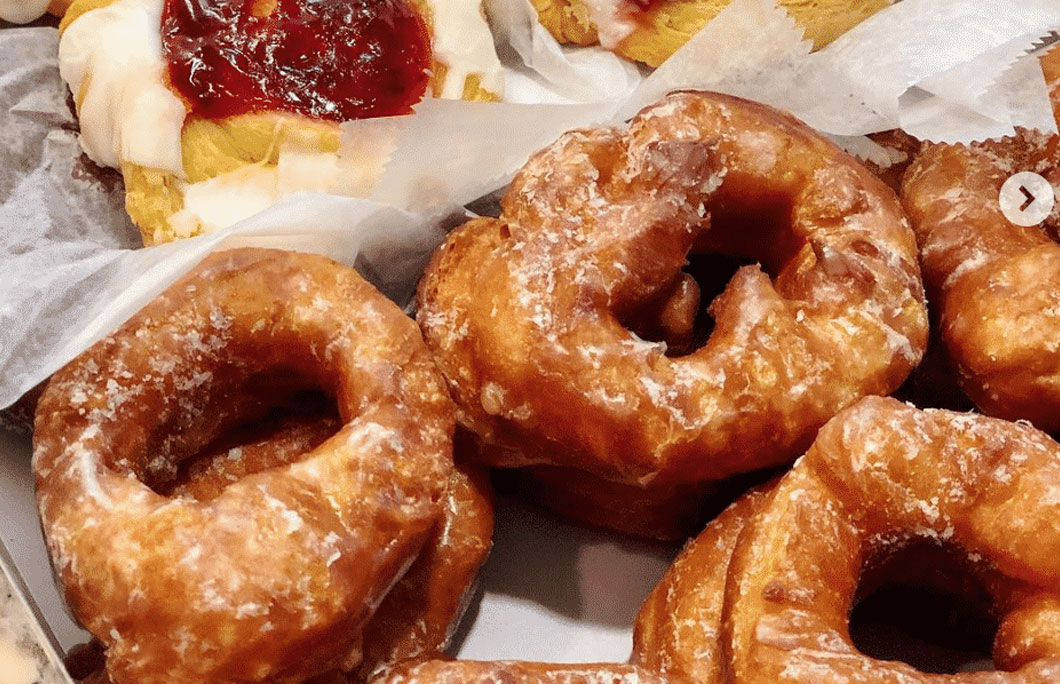 17. Spalding's Bakery has the Best Donuts in Lexington, Kentucky
Spalding's Bakery has been baking amazing donuts by hand since 1929, and is proper old school. They only accept cash, and are still family owned. Order the "original": a glazed, yeast doughnut that melts in your mouth fresh from the glazer.
---
18. Donut Stop of Folsom has the Best Donuts in Folsom, Louisiana
This gourmet donut store makes every variety of donut you can dream of, from bacon maple to their very own "French kisses". The donuts are hot, fresh and so delicious you'll be returning straight away for another. Their chocolate glaze donuts are some of the best donuts in America.
---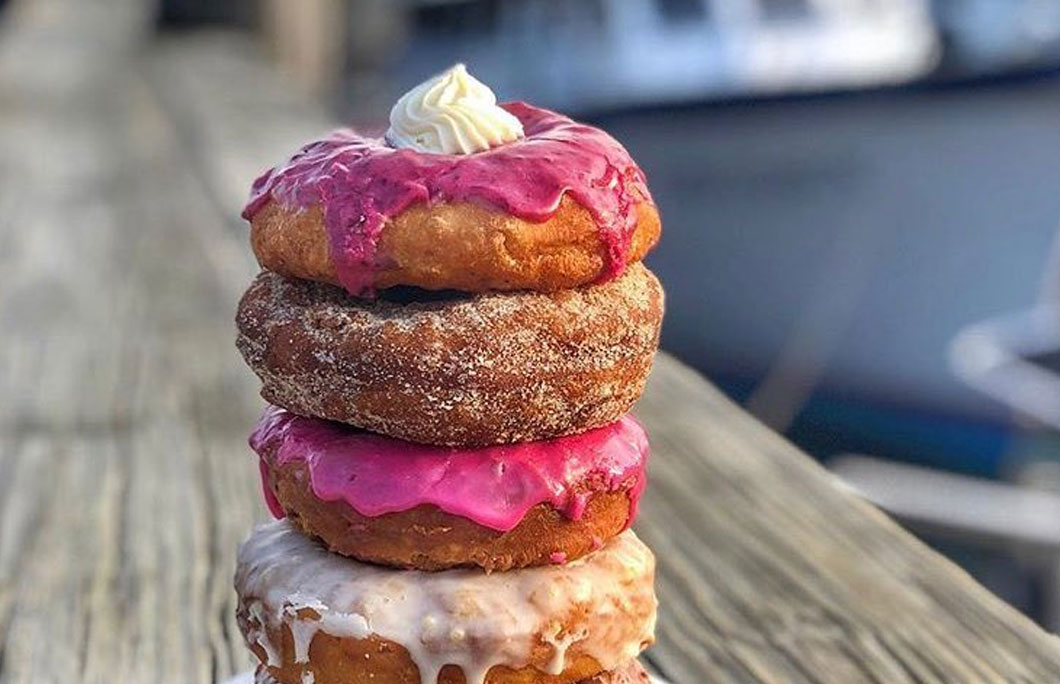 19. The Holy Donut has the Best Donuts in Portland, Maine
Bow down to this heavenly, divine donut store. Their artisan donuts use only the best local ingredients. The (not-so) secret ingredient? fresh Maine potatoes. Adding mashed potatoes gives the donuts a delicious moist texture that makes them just melt in your mouth.
---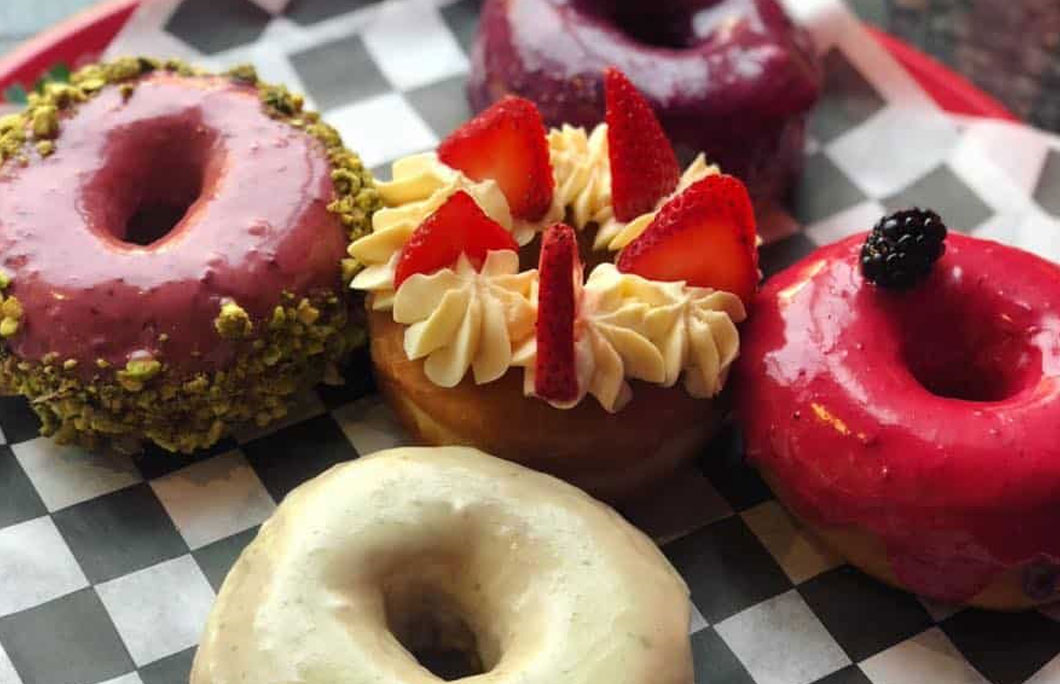 20. Diablo Donuts has the Best Donuts in Baltimore, Maryland
Diablo Donuts make sinfully good donuts, with flavours that would tempt just about anyone. Case in point: their classic yeast doughnut topped with decedent cheesecake frosting. Go wild with the Unicorn Farts (vanilla glaze, covered in Fruity Pebbles) or keep it classic with sugar and cinnamon.
---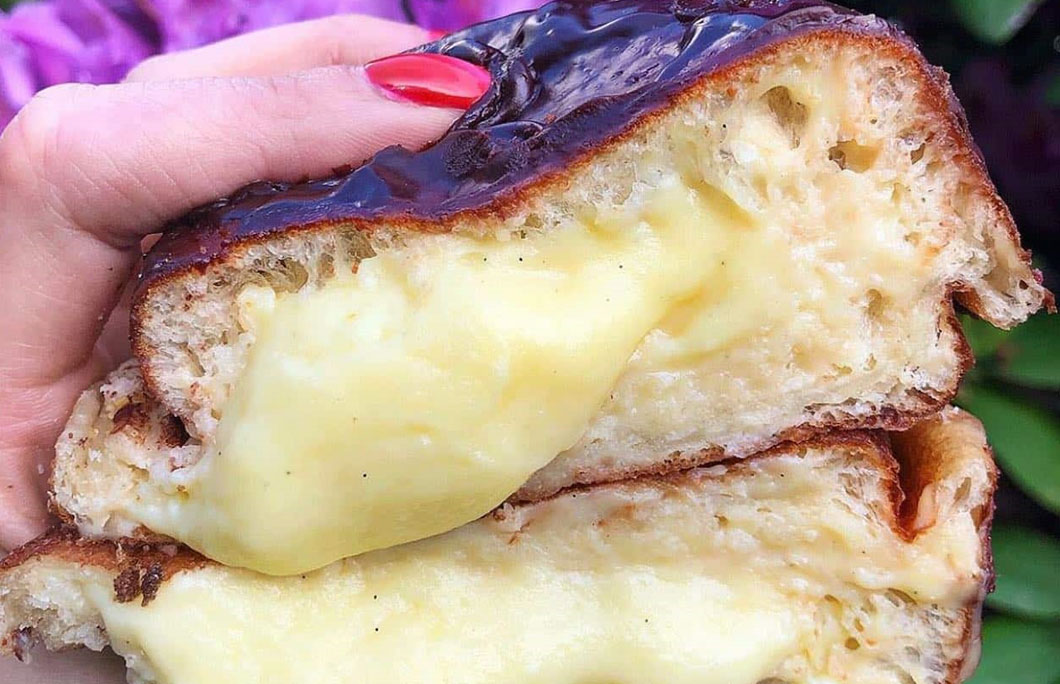 21. Blackbird Doughnuts has the Best Donuts in Boston, Massachusetts
Blackbird Doughnuts specialises in two types of the sweet treats. Raised (made with a brioche dough) and cake (made with buttermilk and sour cream). The passion they put into making each one speaks volumes. See the specks of vanilla bean seeds? Pure quality.
---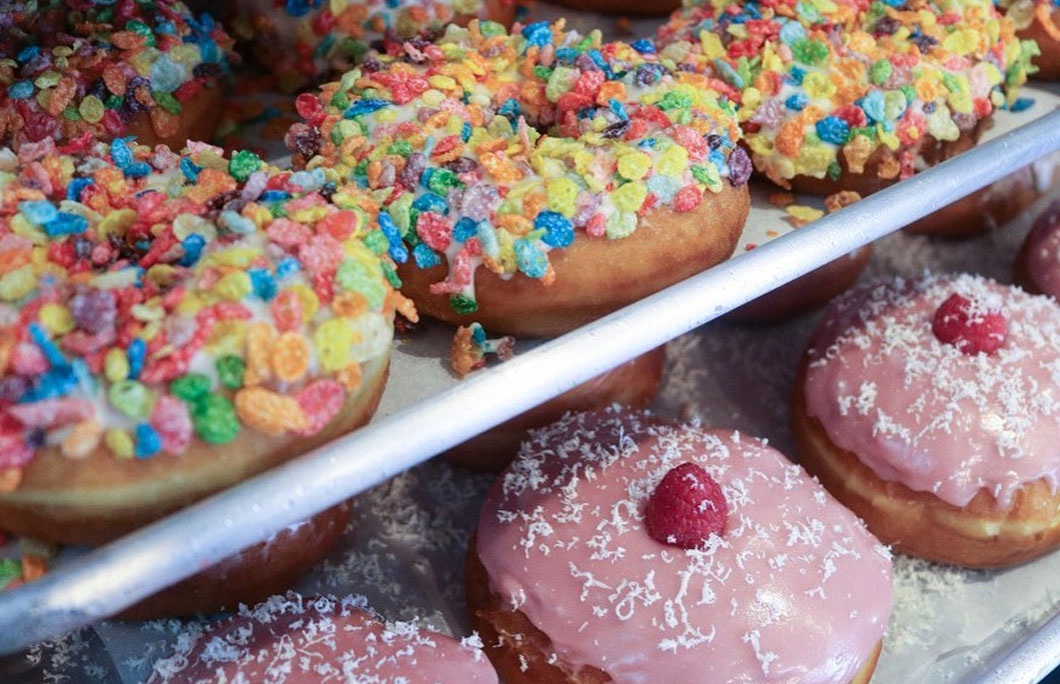 22. Donut Bar + Coffee has the Best Donuts in Detroit, Michigan
You won't be able to resist these… Their menu features "Daily Donuts" of six signature flavors and "Daily Features" with donut flavors changing daily: Donut Shakes, Donut Ice Cream Cones, and more. Plus, there's even vegan donuts!
---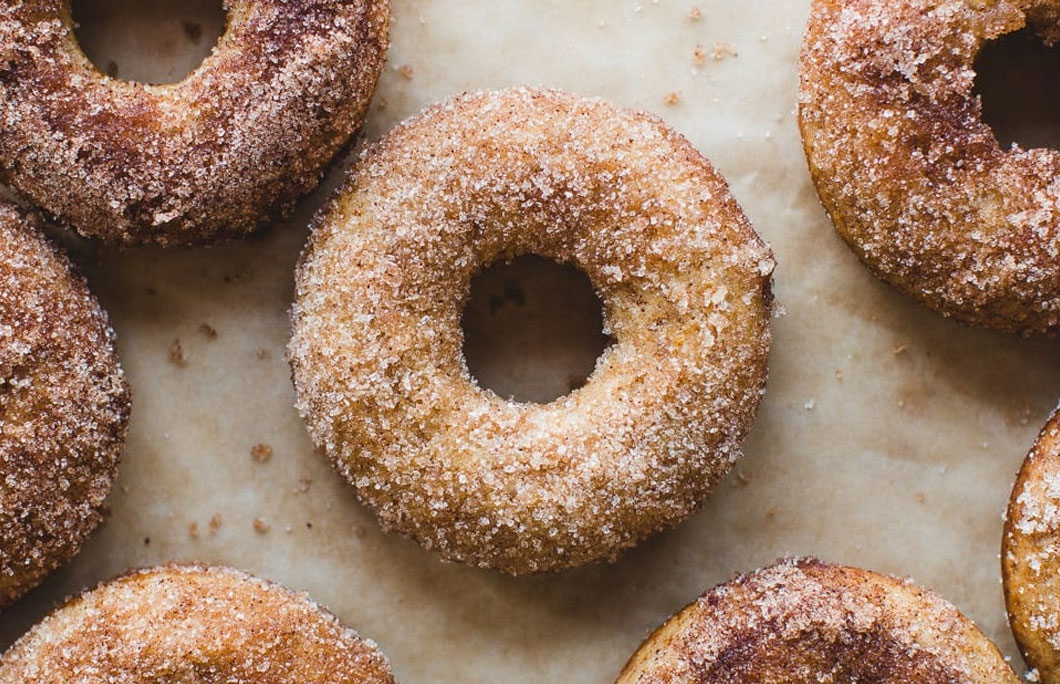 23. A Baker's Wife's Pastry Shop has the Best Donuts in Minneapolis, Minnesota
This beautiful little neighbourhood bakery is home to some of the most incredible donuts that will ever pass your lips. It's the kind of place you wish you lived right next door to. FYI, it's cash only, so don't come flashing your cards or you'll be walking away without a donut in hand.
---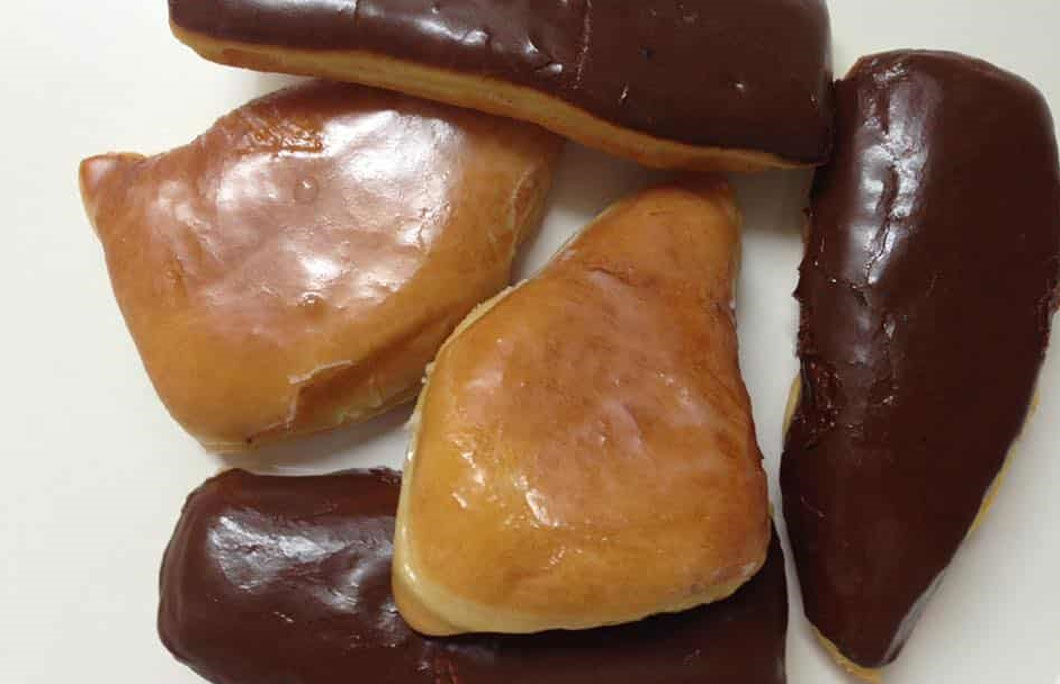 24. Tato-Nut Donut Shop has the Best Donuts in Ocean Springs, Mississippi
Tato-Nut Donut Shop is the real deal when it comes to homemade donuts and truly perfect toppings and glazes. Order a portion of their iconic Katrina Pieces; they were made from leftover dough when supplies were short following Hurricane Katrina and were so popular they still feature on the menu today.
---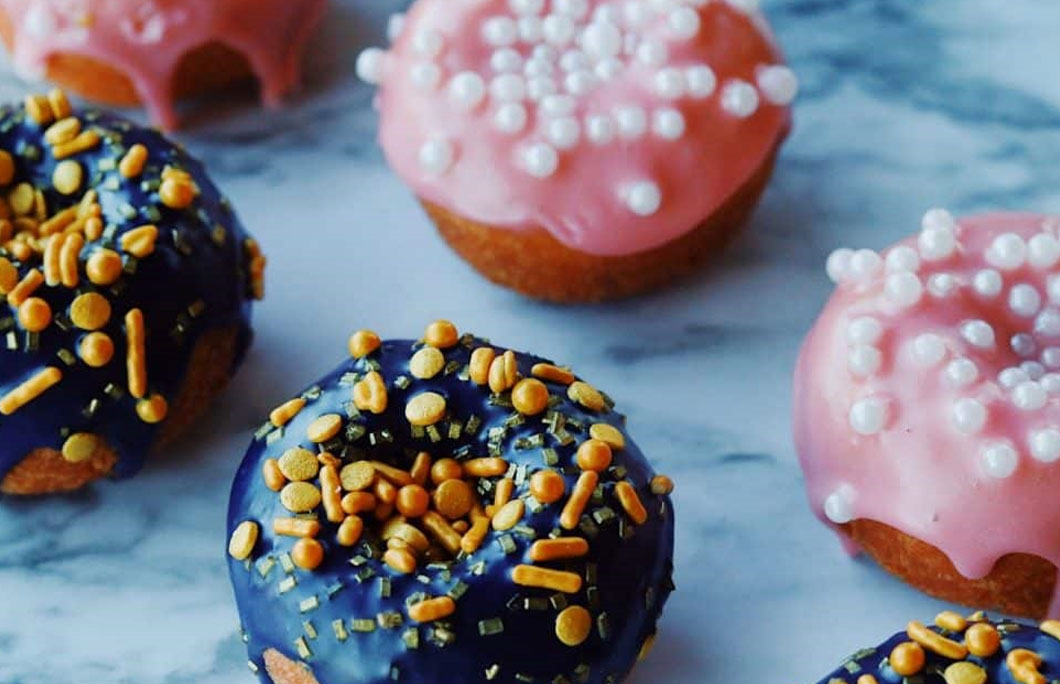 25. Donutology has the Best Donuts in Kansas City, Missouri
Always fancied yourself as a donut expert? Donutology is the place for you. Here, you mix and match more than 40,000 combinations of icings, toppings and drizzles for the perfect mini donut that's exactly what you feel like. Choose your donut flavour, then add your icing, topping and drizzle choices.
---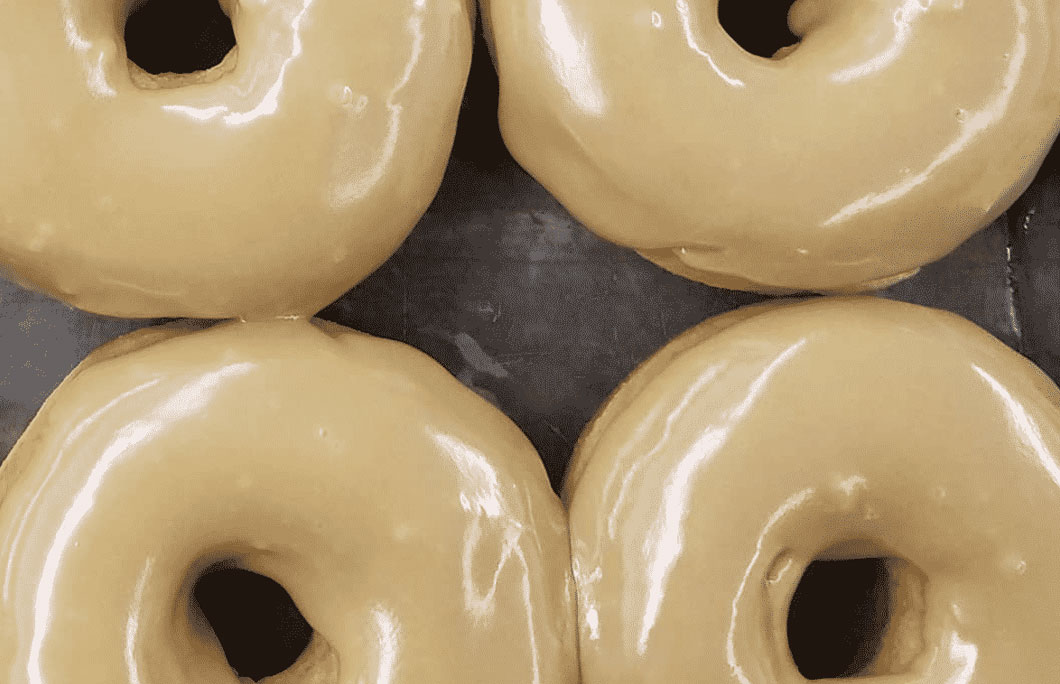 26. Hempl's Bakery has the Best Donuts in Great Falls, Montana
Hempl's has been the go-to place for Great Falls locals for generations and is still a favourite spot for donuts. Trying to choose just one donut will be your only problem here, as they're all so good. Stop by and take a donut (or a dozen of them) home with you – you won't regret it.
---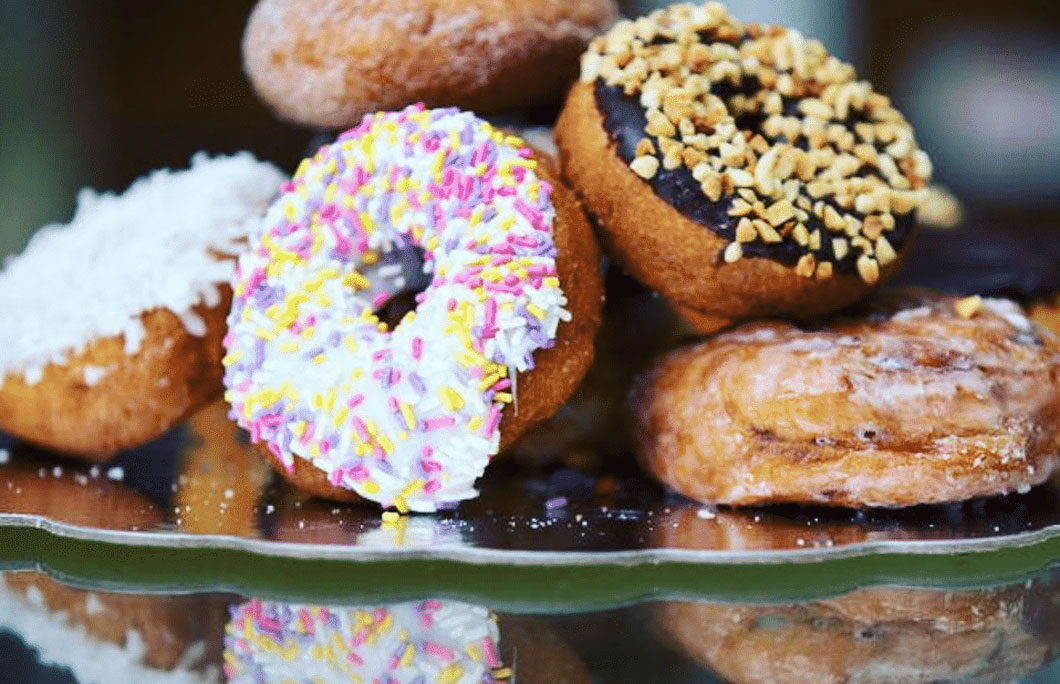 27. Olsen's Bake Shop has the Best Donuts in Omaha, Nebraska
For some of the best old-fashioned donuts in America, allow us to introduce you to Olsen's Bake Shop. This family owned bakery has the best donuts in town and still makes their donuts in the time-consuming old fashioned way. Get down here early, as they usually sell out by midday.
---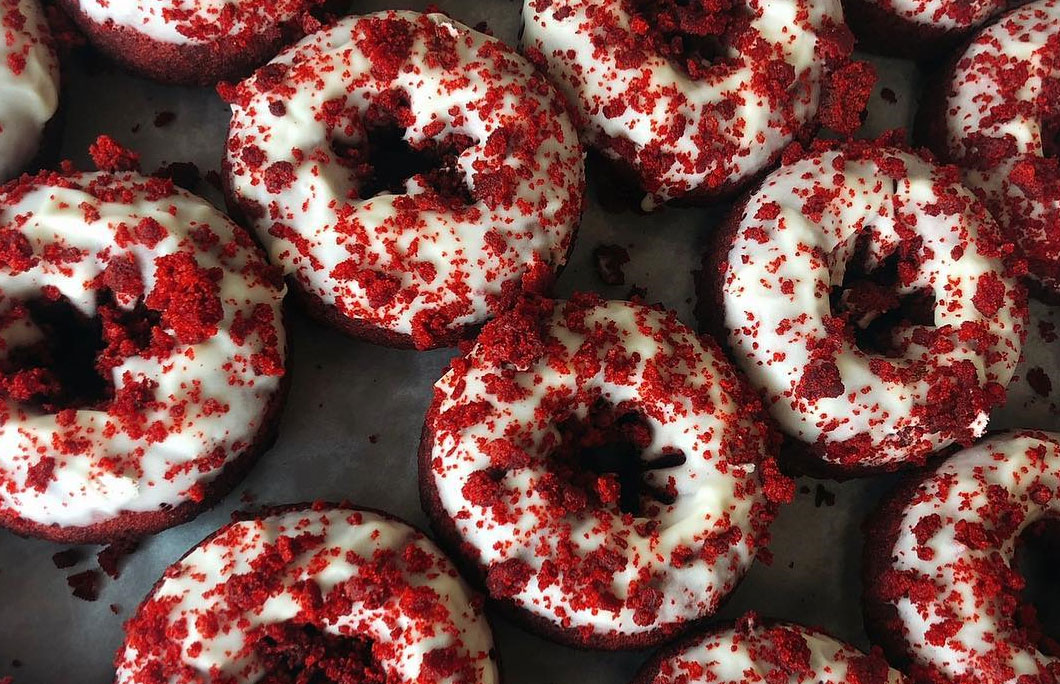 28. Carl's Donuts has the Best Donuts in Las Vegas, Nevada
Carl's isn't about making the trendiest, most over-the-top donut, they're about focusing on quality to let the donut speak for itself. This shines through in their traditional red velvet cake with cream cheese icing and red velvet crumbles.
---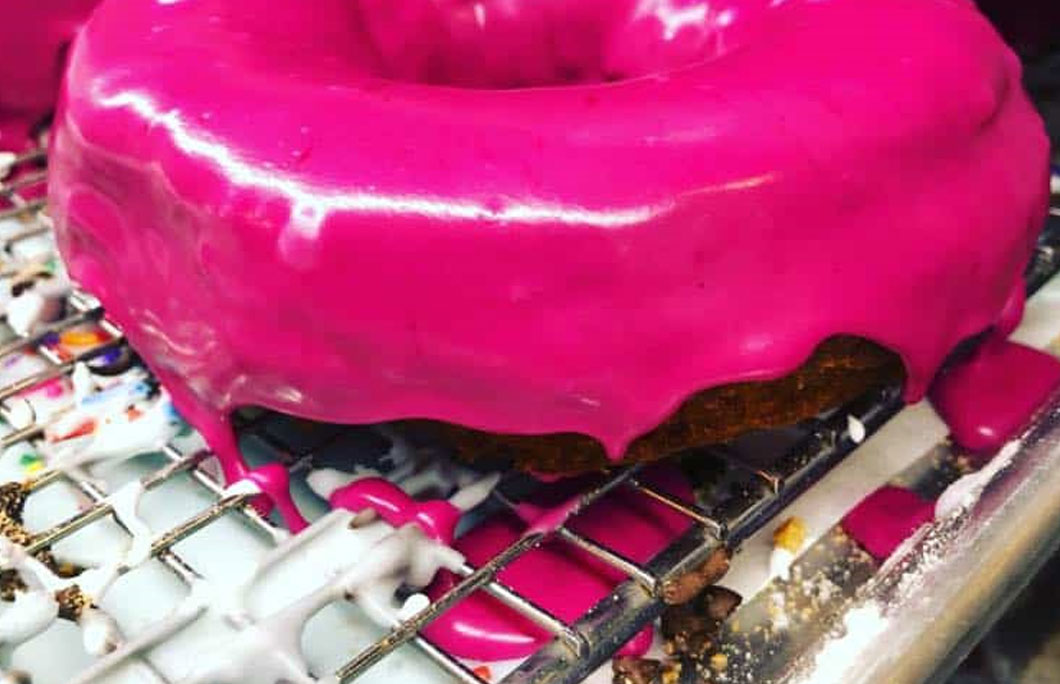 29. Donut Love has the Best Donuts in New Hampton, New Hampshire
The donuts here will make you fall in love with this simple snack all over again. Using Maine potatoes in the mix, they're crunchy on the outside and cakey on the inside. AKA, the perfect donut combination. Flavours include a divine chocolate donut with vanilla glaze and a sprinkle of sea salt.
---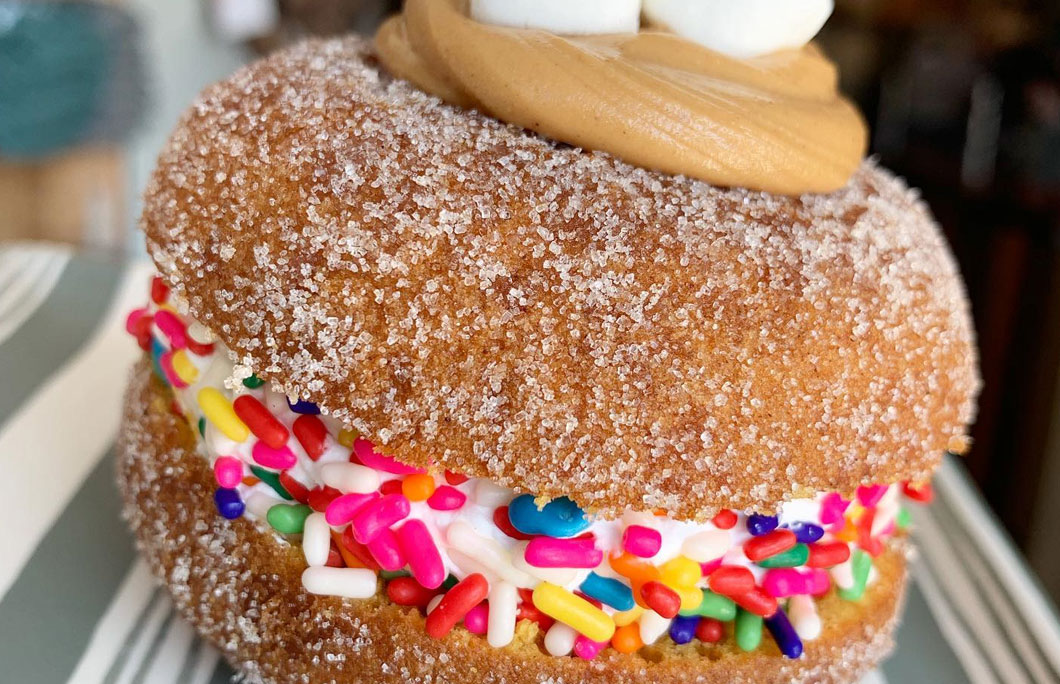 30. Broad Street Dough Co. has the Best Donuts in Oakhurst, New Jersey
Broad Street Dough Co. is a funky donut store that has all the classics (powder sugar, plain or jelly) and some fun specials. There's over 20 donuts in the case to choose from each day. There's also a daily array of vegan/gluten free doughnut varieties, so you've no excuse not to indulge.
---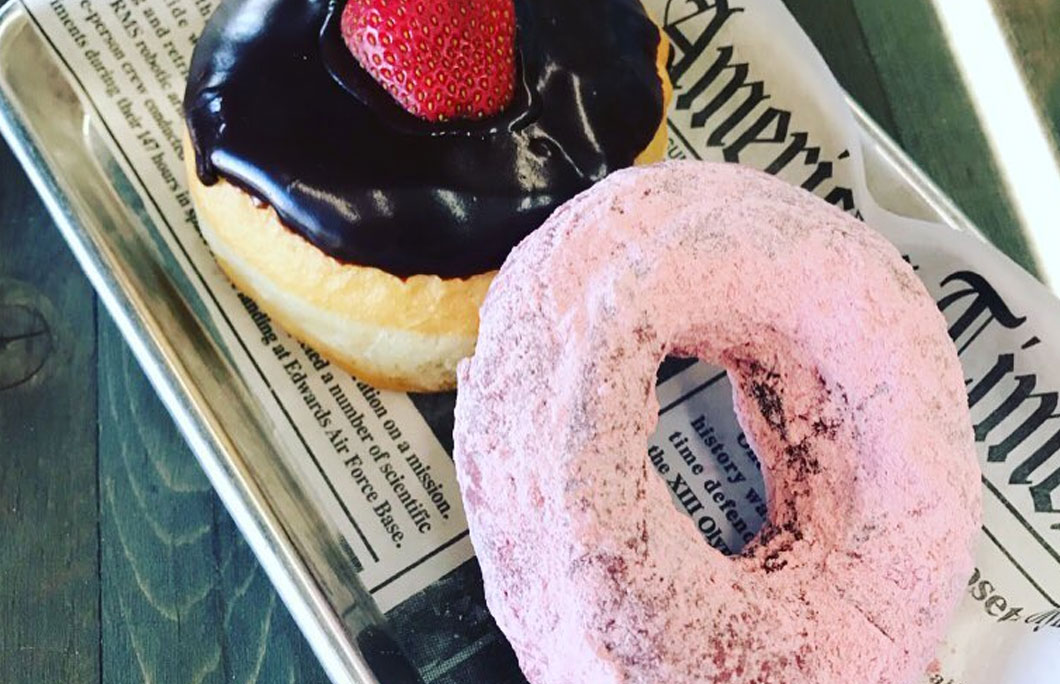 31. Whoo's Donuts has the Best Donuts in Santa Fe, New Mexico
Chow down on a wide variety of donuts here, from classic favourites like raised glaze and Boston crème, to modern classics like pistachio cake with white chocolate lemon ganache, or our most popular donut the blue corn blueberry lavender.
---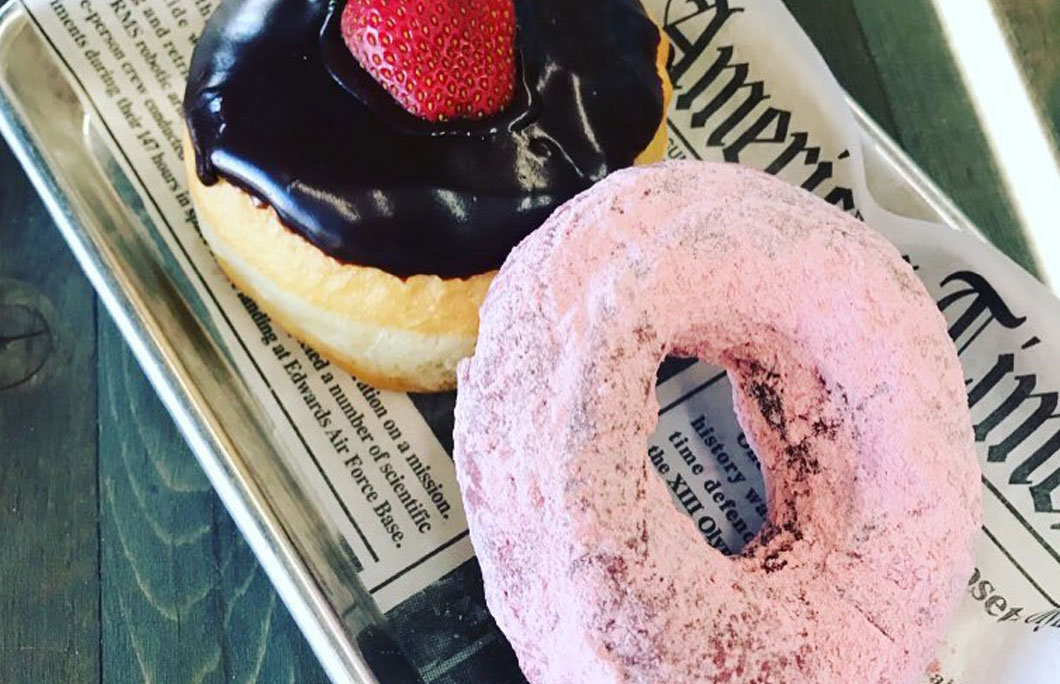 32. Peter Pan Donut & Pastry Shop has the Best Donuts in Brooklyn, New York
This retro-style donut store in Greenpoint has a loyal local fanbase who flock to the cute store for its coconut flake donuts and apple crumb toppings. The first doughnuts for the day are baked around 2am, and owner Donna says the shop is actually quite busy at 4:30am, because people getting off their overnight shifts and many employees of local state departments from around the area drop by then!
---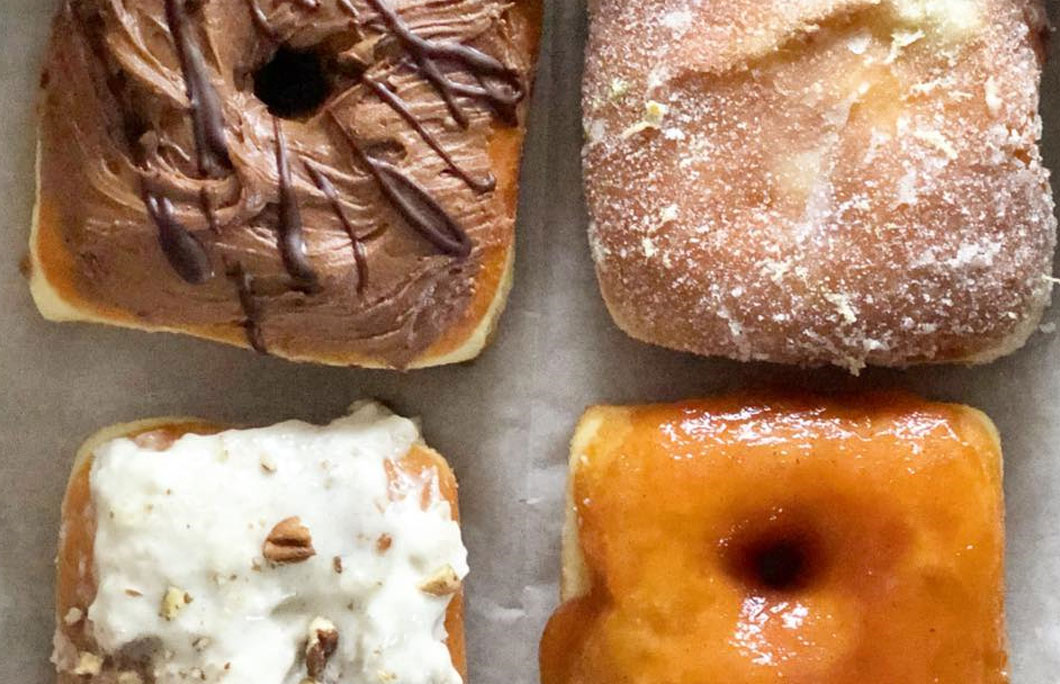 33. Your Mom's Donuts has the Best Donuts in Matthews, North Carolina
Your Mom's Donuts is a craft donut shop serving the greater Charlotte area, that now has a second location. Lucky it does, as these beauties are super popular. The donuts are crafted with locally-sourced ingredients, like strawberries, blueberries, and watermelon from nearby farms.
---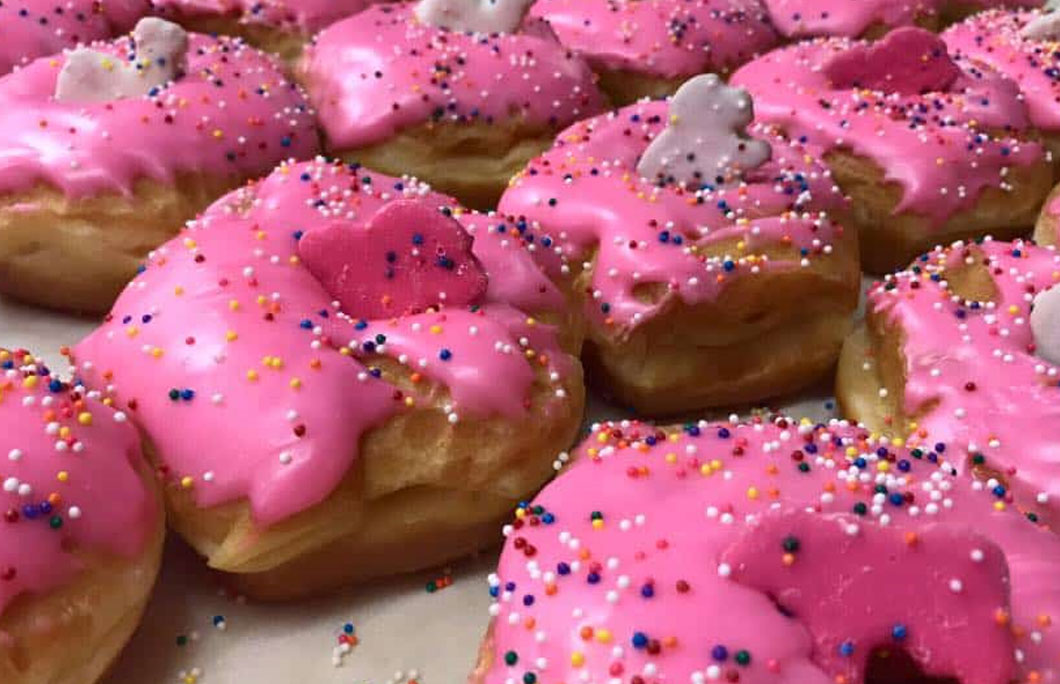 34. Bearscat Bakehouse has the Best Donuts in Bismarck, North Dakota
While they always have traditional favourites on hand, you never know what new combination they have come up with, from Tango Mango (mango filled topped with Tang) to the Elvis (banana filled, peanut butter iced, bacon added and chocolate drizzle). They also bake throughout the day, so you can always have a hot, fresh treat.
---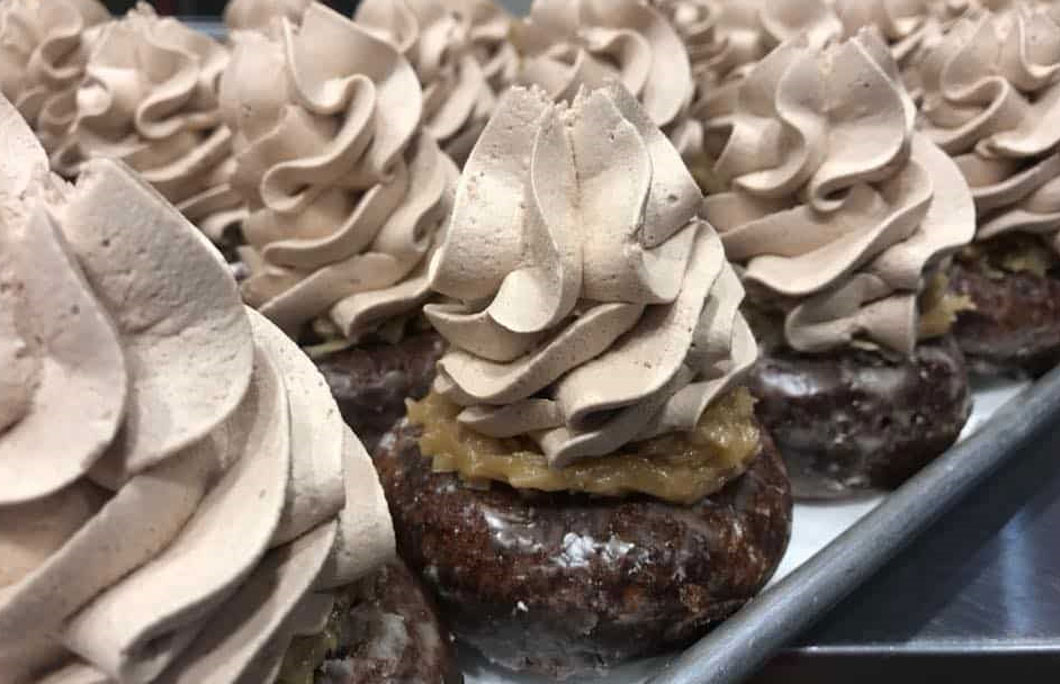 35. Jack Frost Donuts has the Best Donuts in Cleveland, Ohio
Jack Frost Donuts are an essential part of any local's life in Cleveland. Not only are these some of the best donuts in America, they're some of the best donuts anywhere. Our favourite is the raised donut with powdered sugar and pineapple filling and coconut cream filling. *drools*
---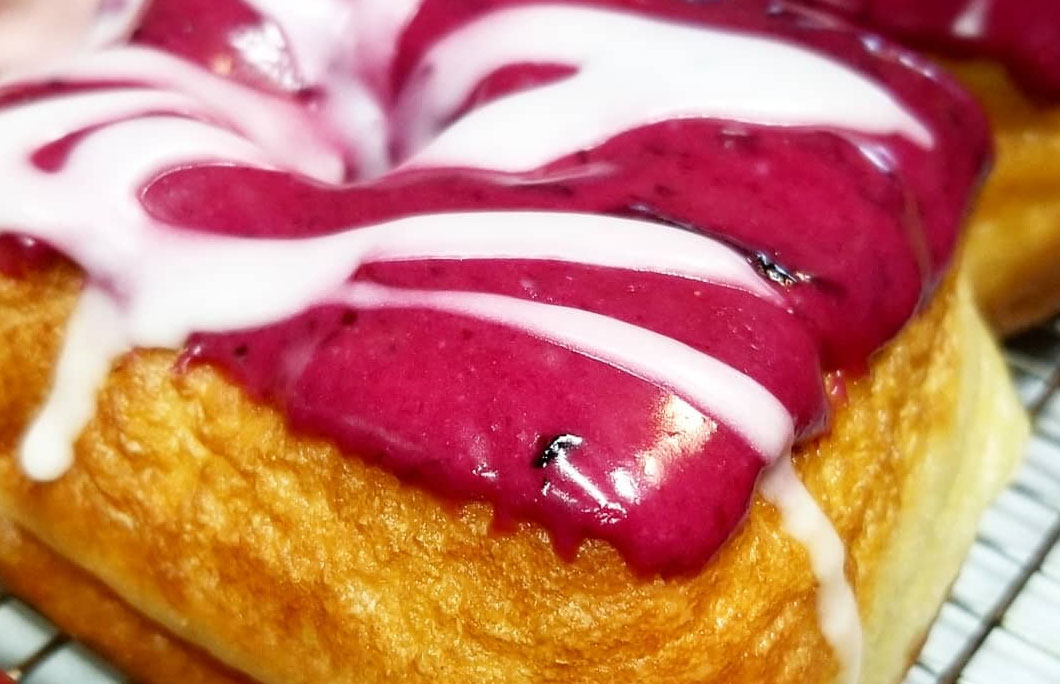 36. Belle Kitchen has the Best Donuts in Oklahoma City, Oklahoma
Belle Kitchen takes no shortcuts when it comes to their donuts: their doughnut dough takes two days to produce – the result is a stunning light, springy texture and a wonderful flavour.
Their always available classics include: pure vanilla bean glaze, chocolate ganache, maple bacon, maple, tangy lemon, strawberry milkshake, brown butter sea salt, passion berry and hibiscus.
---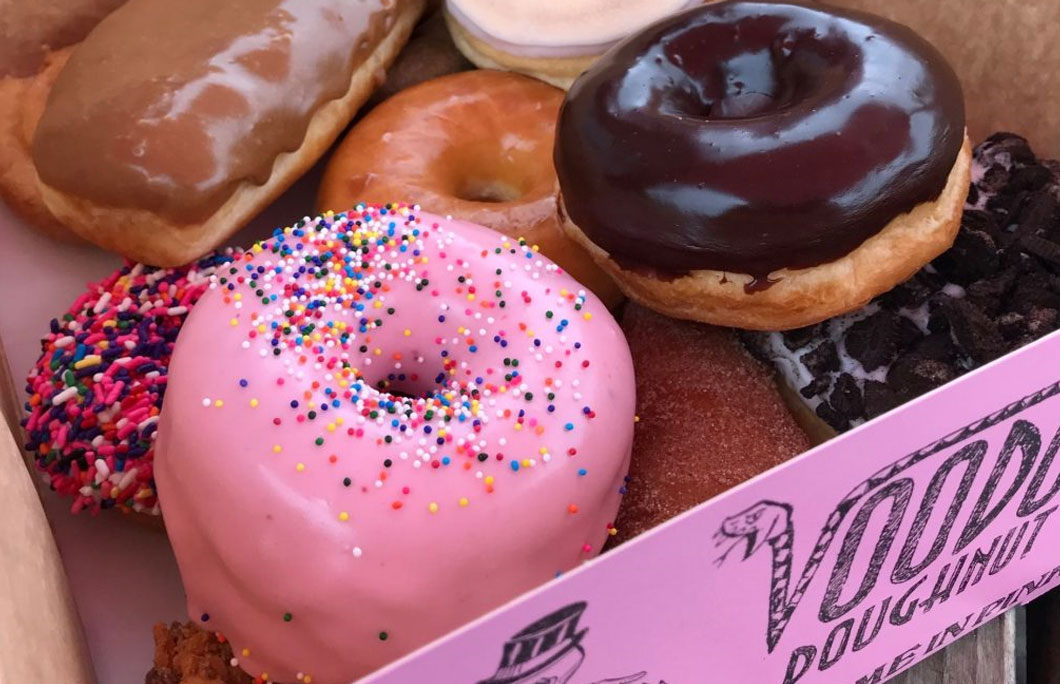 37. Voodoo Doughnut has the Best Donuts in Portland, Oregon
Voodoo Doughnut has more than 50 varieties on their menu and has grown to several locations across the US since opening their original store in Portland. Their donuts (they're trying to bring back 'doughnut', sorry) are out-of-this-world creative. That's what it takes to be the best. Think: Guava jelly and topped with vanilla frosting, flake coconut and toothpick umbrella.
---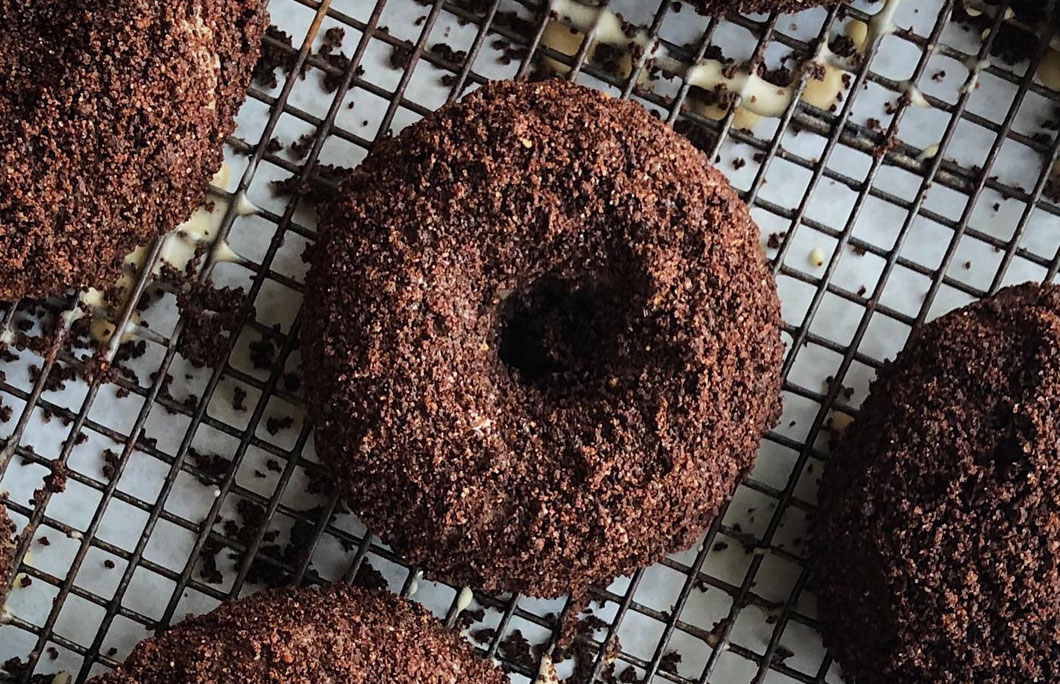 38. Federal Donuts has the Best Donuts in Philadelphia, Pennsylvania
This iconic shop draws crowds eager for "Hot Fresh" Donuts – straight out of the fryer and tossed in house blended sugars; or "Fancy" Donuts, topped with a rotating selection of imaginative and delicious glazes, Now, FedNuts — as the mini-chain is lovingly dubbed locally — has multiple locations in Philadelphia.
Order their chocolate cake donut with coffee glaze and chocolate coffee cookie crumble. Mmm…
---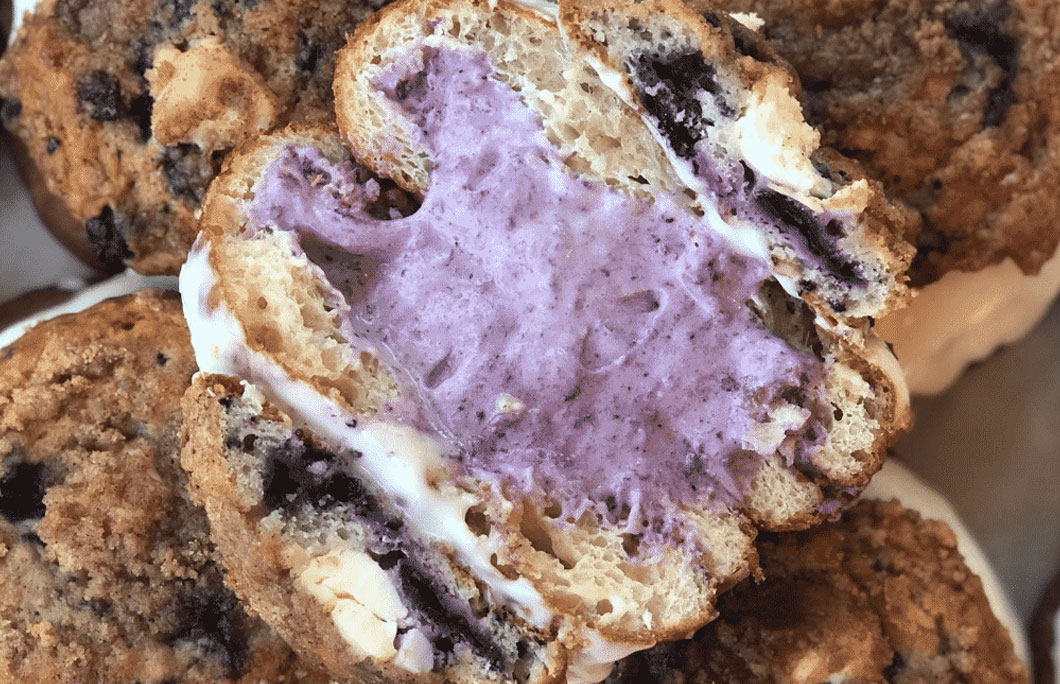 39. PVDonuts has the Best Donuts in Providence, Rhode Island
We LOVE PVDonuts. Seriously, these guys are donut masters. Case in point? Everyone knows the best part of a muffin is the top, so they put blueberry muffin tops on a brioche donut filled with a blueberry jam and cream cheese mousse filling.
---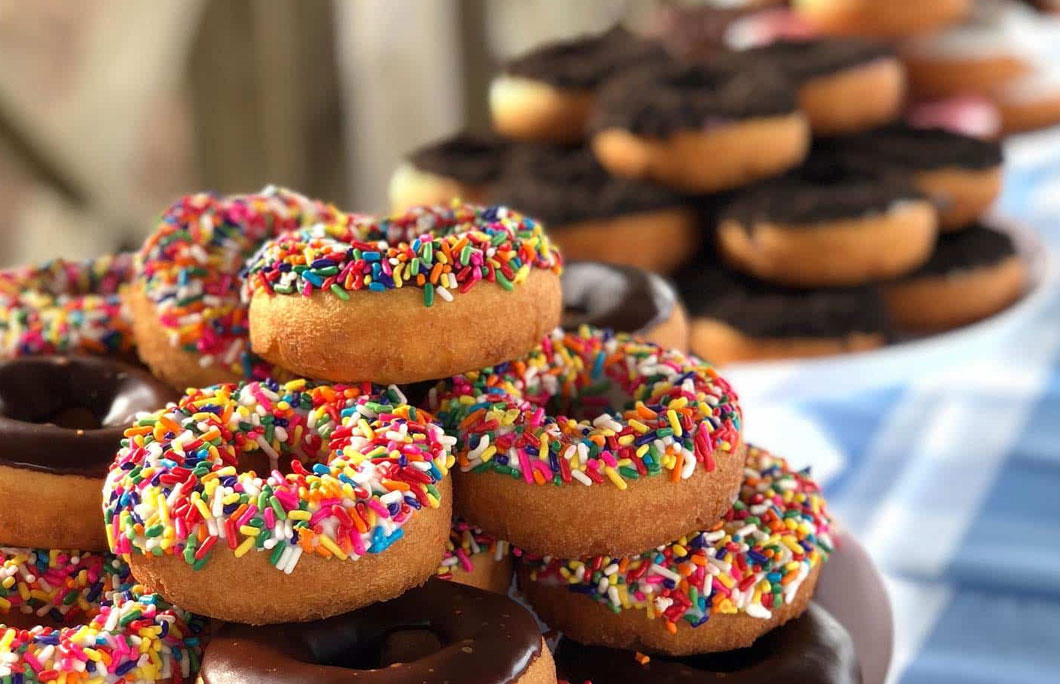 40. The Donut Experiment has the Best Donuts in Greenville, South Carolina
It's called 'The Donut Experiment' for a reason. Starting with a delicious, freshly-made cake donut you pick from the huge selection of icings and toppings. Yours can be as simple as plain or glazed, or as crazy as key lime, maple bacon, or Sriracha. One thing's for sure: you'll be eating one of the best donuts in America.
---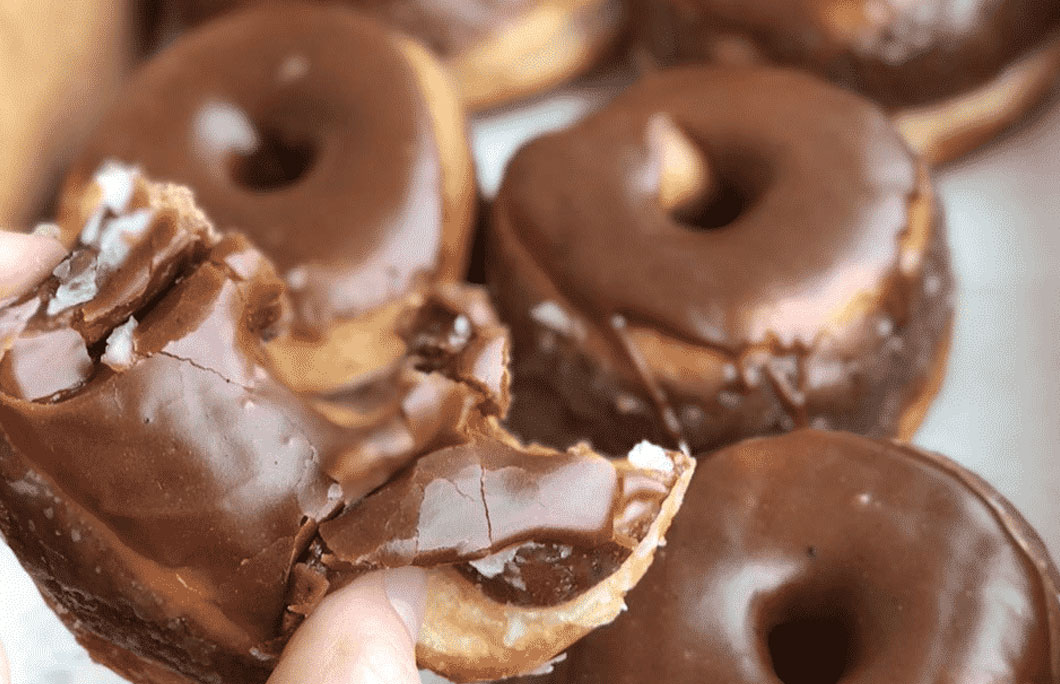 41. Royal Bake Shop has the Best Donuts in Centerville, South Dakota
This little bakery and donut hotspot has become somewhat of a magnet for visitor to Centerville, who seek out their iconic Zebra Donuts. These are a regular donut mixed with fudge, with regular icing on it and topped with chocolate icing. They've been making their donuts the same way for over 70 years and we hope they never change.
---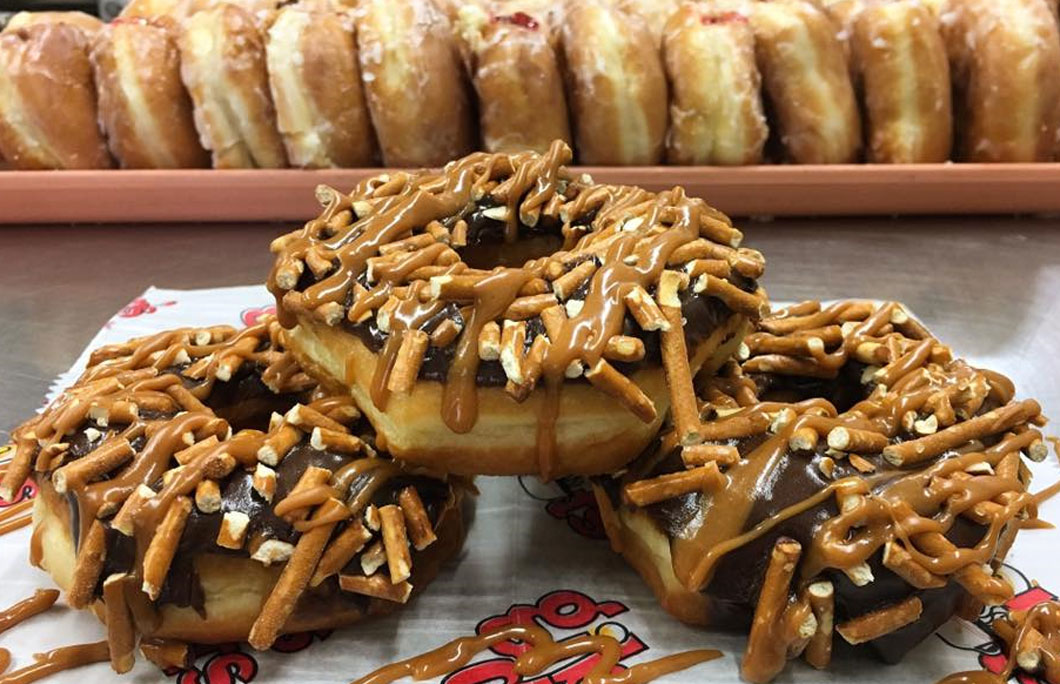 42. Gibson's Donuts has the Best Donuts in Memphis, Tennessee
There are donuts and then there's Gibson's Donuts. These light and fluffy pillows of fried dough goodness are exceptionally tasty. They have cake and yeast donuts a plenty plus fritters, donut holes, cinnamon rolls, and éclairs.
Among the local's favourites are red velvet cake, blueberry, New Orleans buttermilk donut and, of course, glazed donuts.
---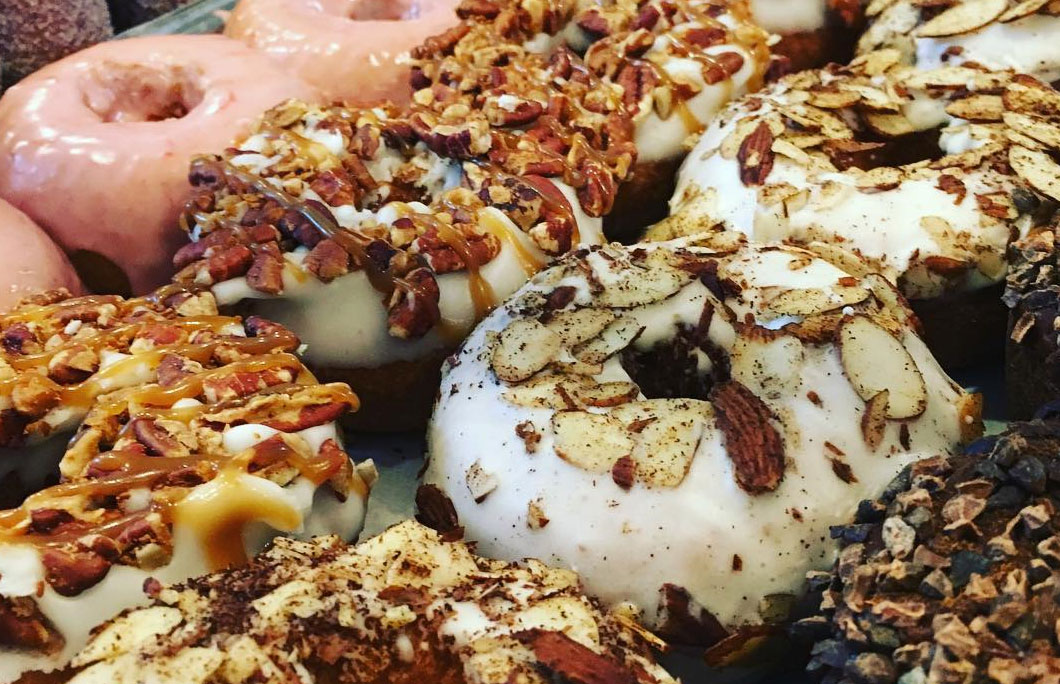 43. Hugs & Donuts has the Best Donuts in Houston, Texas
This gourmet donut store is sweetening the pastry game in Houston with unique donut flavours like Crème Brulee, Lemon Meringue Pie and Devils Food Cake (topped with chocolate glaze and pretzels). There's more than 20 types of donuts to choose from each day, so keep coming 'til you've had 'em all.
---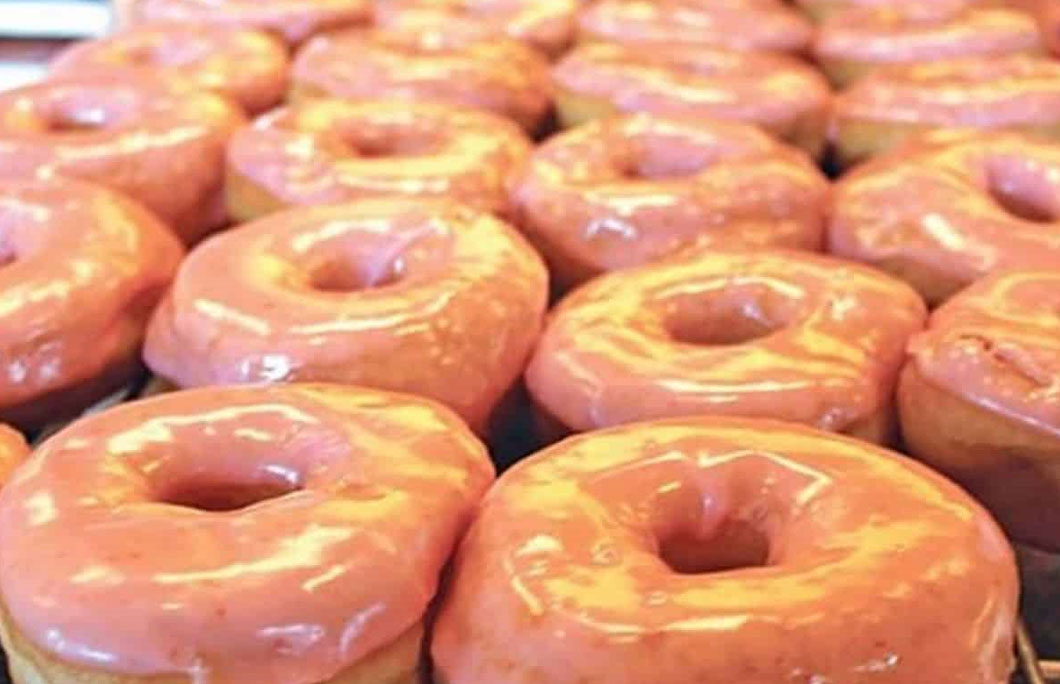 44. Banbury Cross Donuts has the Best Donuts in Salt Lake City, Utah
Banbury Cross Donuts have been a staple of Salt Lake City's pastry scene since 1968 and is still the winner when it comes to sweet mouthfuls of joy. And by that, we mean donuts. Donut varieties include: glazed, chocolate covered, raised donuts, maple frosted, strawberry frosted, cinnamon crumb donut, cake donuts and old fashioned.
---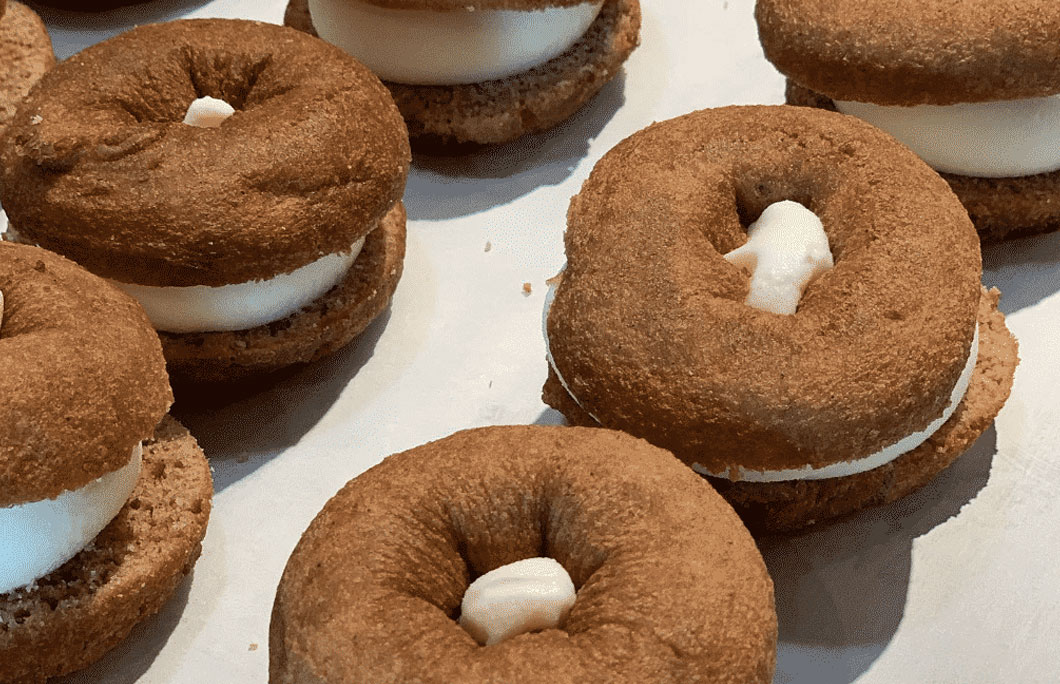 45. Cold Hollow Cider Mill has the Best Donuts in Waterbury Center, Vermont
There's a reason why Cold Hollow Cider Mill is one of Vermont's most popular tourist attractions. Sure, the cider is delicious but did you know they bake fresh apple cider donuts?We repeat: cider. donuts. They're absolutely delicious and are so good you'll be making up excuses to visit Vermont every year.
---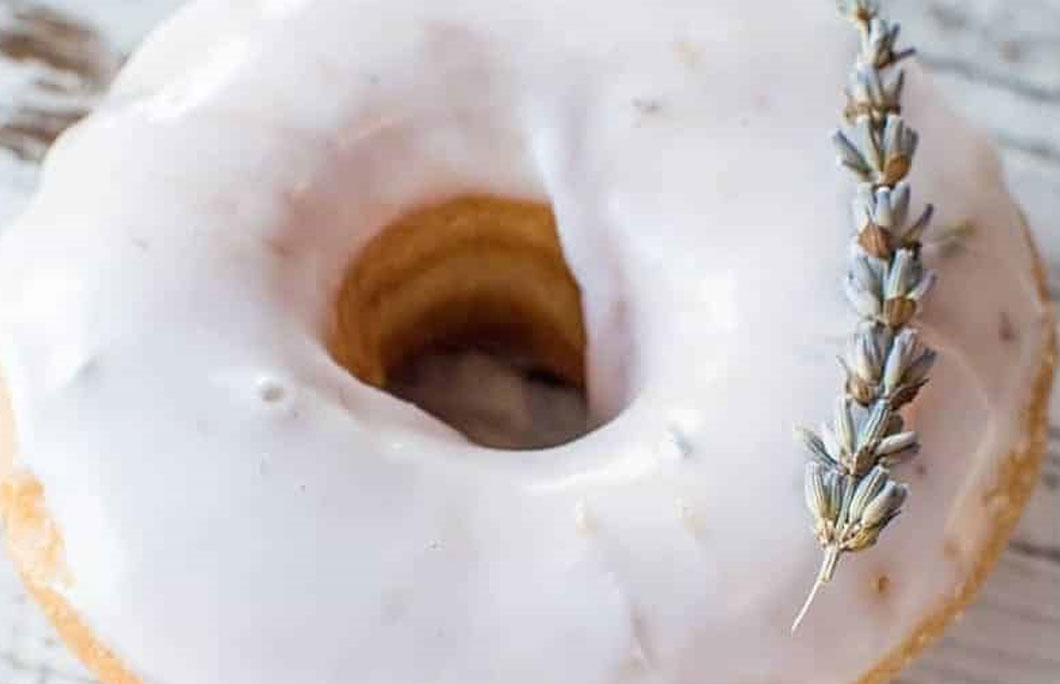 46. Sugar Shack Donuts & Coffee has the Best Donuts in Richmond, Virginia
Sugar Shack Donuts are all about making – and using – only the very best. They hand roll and hand cut each donut in small batches throughout the day and use local and fresh ingredients. You'll never find an Apple Fritter with anything less than a freshly peeled Granny Smith Apple, and their Honey Lavender is divine.
---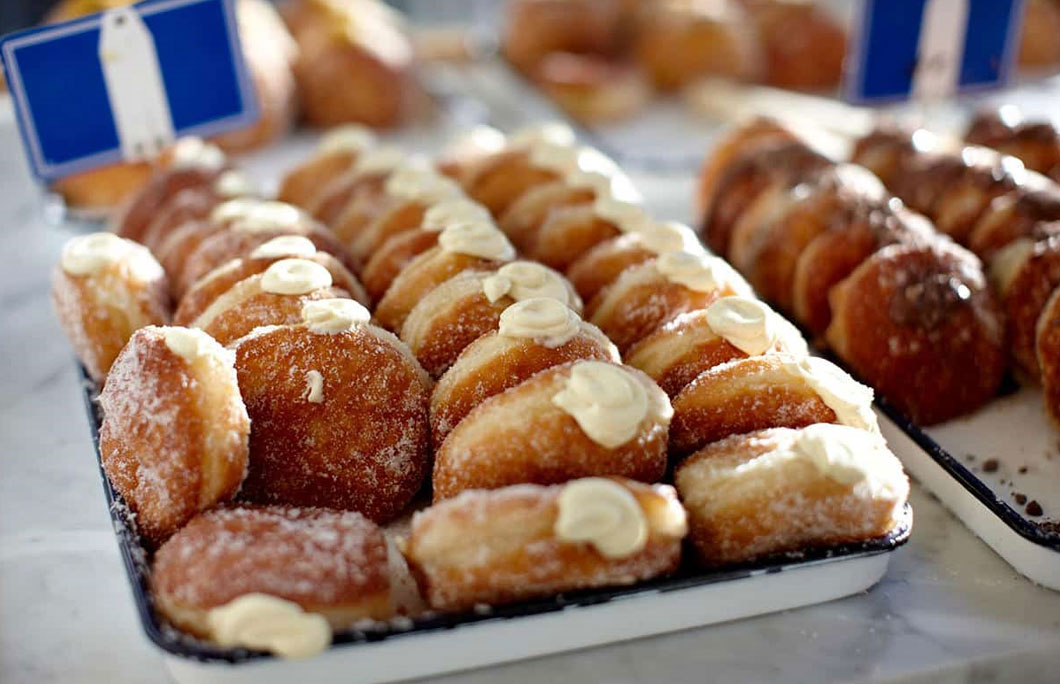 47. General Porpoise Doughnuts has the Best Donuts in Seattle, Washington
This cute coffee and donut shop is the perfect mix of Seattle slickness with old school talent and baking styles. Expect classic flavours like vanilla custard and lemon curd, as well as new favourites, like peanut butter and jelly, date shake, rose cream, and chocolate marshmallow. A must-eat for some of the best donuts in America.
---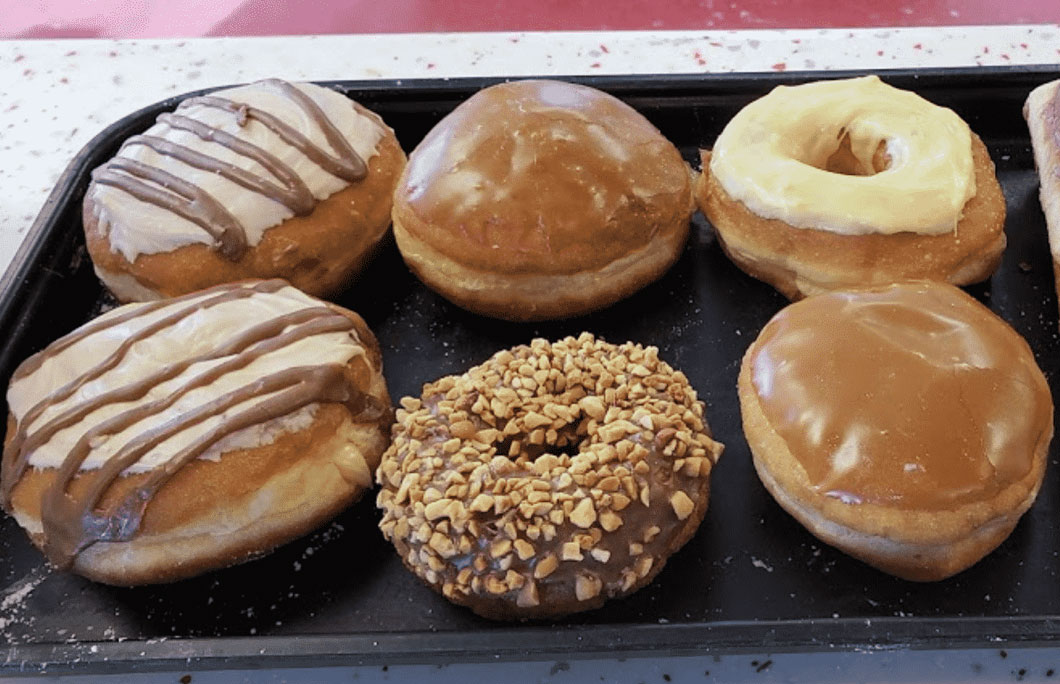 48. Moe's Donut Shop has the Best Donuts in Martinsburg, West Virginia
Fluffy, fresh and always irresistible, there's endless adjectives we could use to describe how good these donuts are. But words don't do these amazing donuts justice. You'll just have to make your way to Martinsburg to try them yourself…
---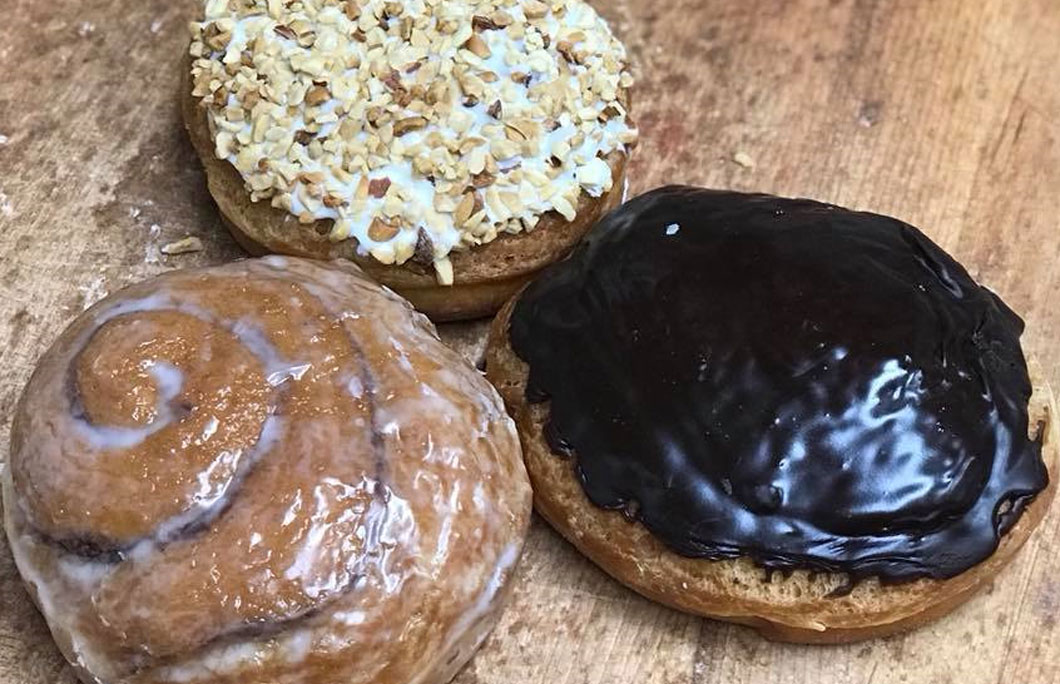 49. Cranky Al's has the Best Donuts in Wauwatosa, Wisconsin
Cranky's say that they're just about the only place in the world where doughnuts and pizza live together in harmony. They obviously haven't seen what we eat every weekend, but regardless, these are some of the best donuts in America you'll ever taste. The Bavarian Cream is a must-order, as is the Vanilla Sprinkle.
---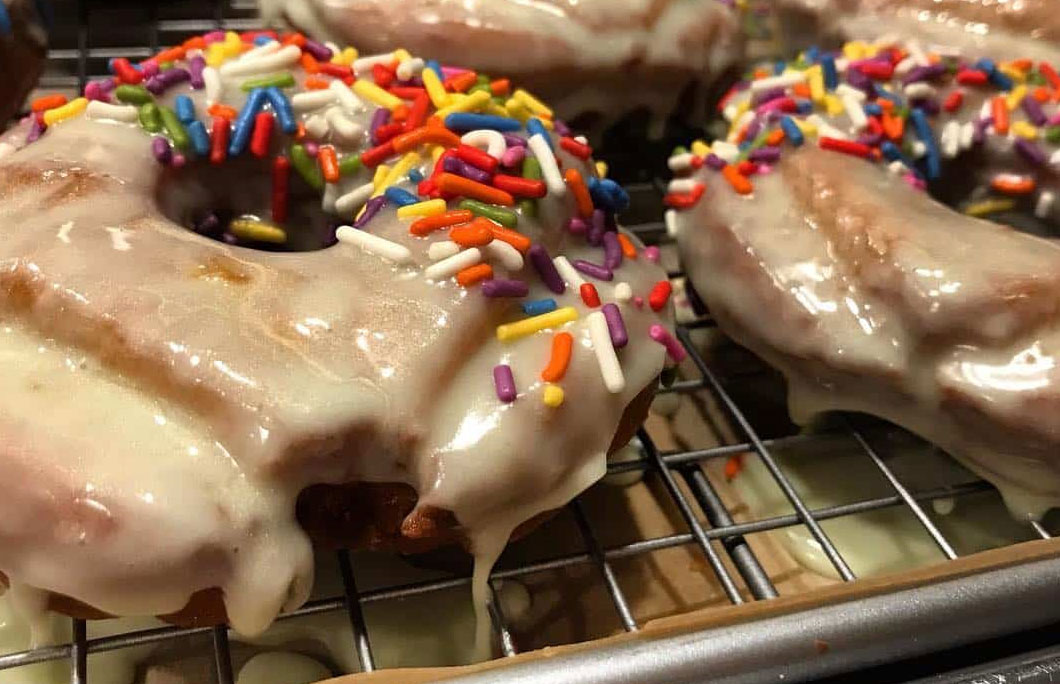 50. Fifth Wheel Doughnuts has the Best Donuts in Alpine, Wyoming
This edgy donut shop is based out of the front lounge of a tattoo parlour, but don't expect anything less than perfection. Bite into amazing flavours such as Irish cream chocolate old-fashioneds with a light icing, apple cider glaze, pumpkin spice and rainbow sprinkle glazes. Easily some of the best donuts in America.
---