The 7 Best Things to do in San Antonio with Kids
San Antonio, Texas is a great destination for families as there are plenty of fun things to do for children of all ages. There are wonderful outdoor adventures and indoor experiences to enjoy in Alamo City. From historic sites to theme parks, museums to playgrounds you'll never hear your kids say that they are bored! Whatever the weather and whatever their interests, our list of the best things to do in San Antonio with kids will keep everyone happy. So, if you are ready to plan a trip that they'll never forget, read on.
Best Things to do in San Antonio with Kids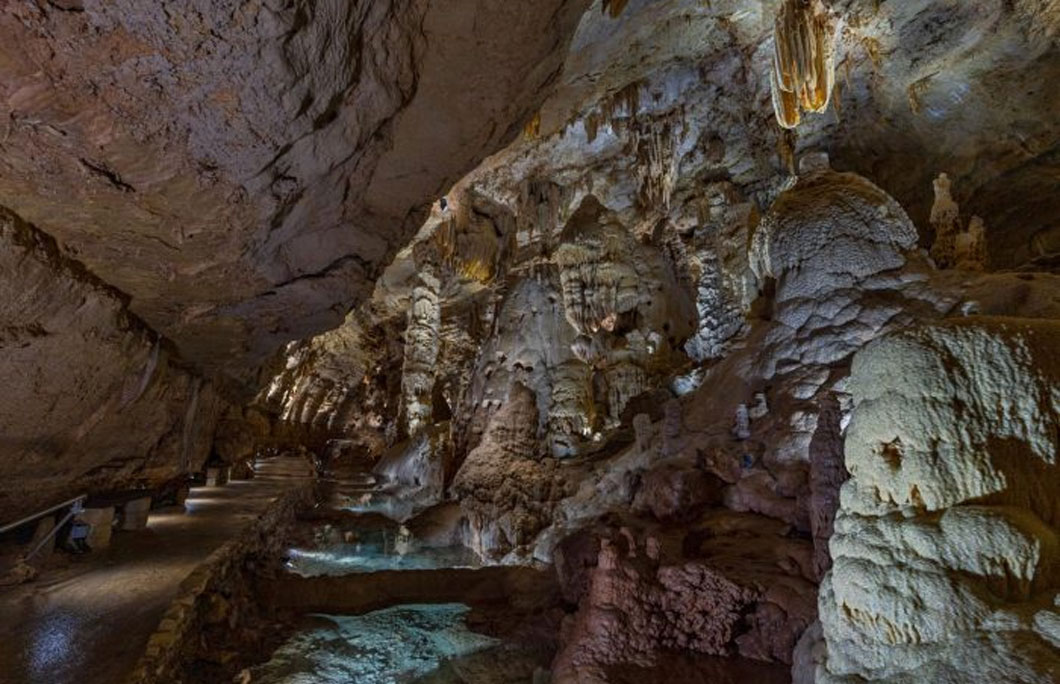 Located 180-feet below the ground of San Antonio, the Natural Bridge Caverns are the largest known commercial caverns in the U.S. state of Texas. Natural Bridge Caverns became a registered United States natural landmark in 1971. The formation of the Natural Bridge Caverns began in the Cretaceous period. This is a prehistoric period about 150 million years ago. Today, the caverns are still active and growing. On a guided tour you can explore the underground chambers and marvel at the spectacular formations, for instance, the rare 'fried eggs' cave formations. When you have finished your underground exploration, you can soar above ground as you ascend the Twisted Trails high-rope course. Also on-site, children can enter the Mining Company where they can mine and pan for gems, fossils and other treasures.
---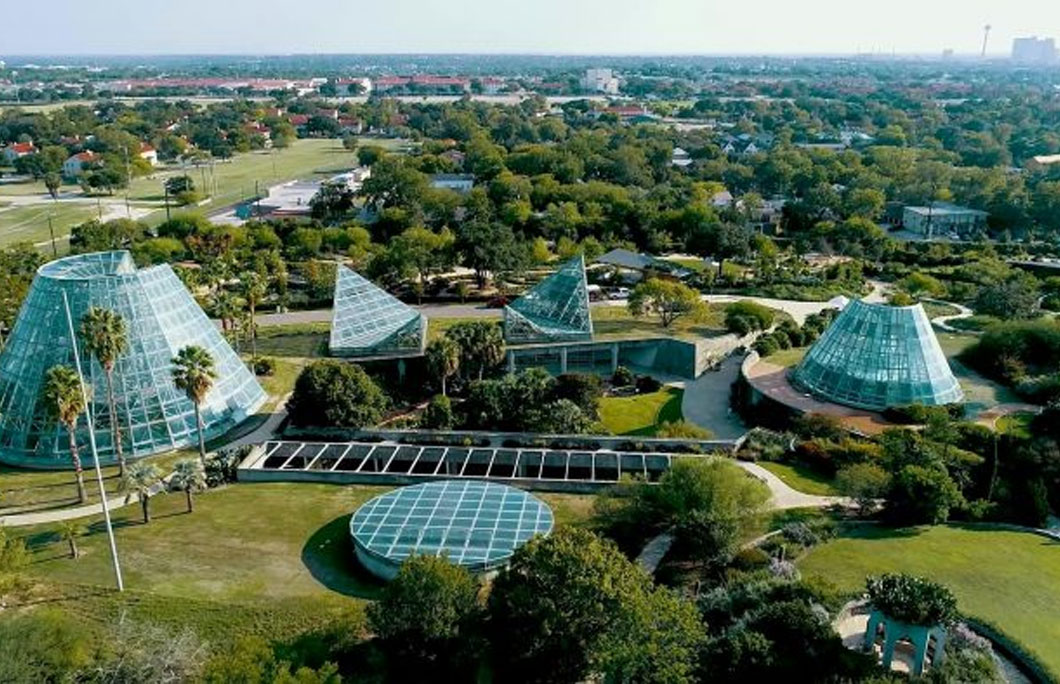 The city founded the San Antonio Botanical Garden in 1980. It encompasses 33 acres in the centre of the city on Funston at North New Braunfels Avenue and features a late nineteenth-century house. There are four formal gardens that change seasonally and there are other gardens, for instance, a Japanese garden, a rose garden, an old fashioned garden and a sensory garden. As children wander through the beautiful Botanical Garden, they learn about the plant world and the important role plants play in our lives. It is like a living museum of plants, a classroom, research and conservation facility and cultural space all rolled into one. You can enjoy guided tours of the San Antonio Botanical Garden and children can take part in special classes and events. They can also run wild in the Family Adventure Garden which has 15 fun spaces that encourage play and exploration.
---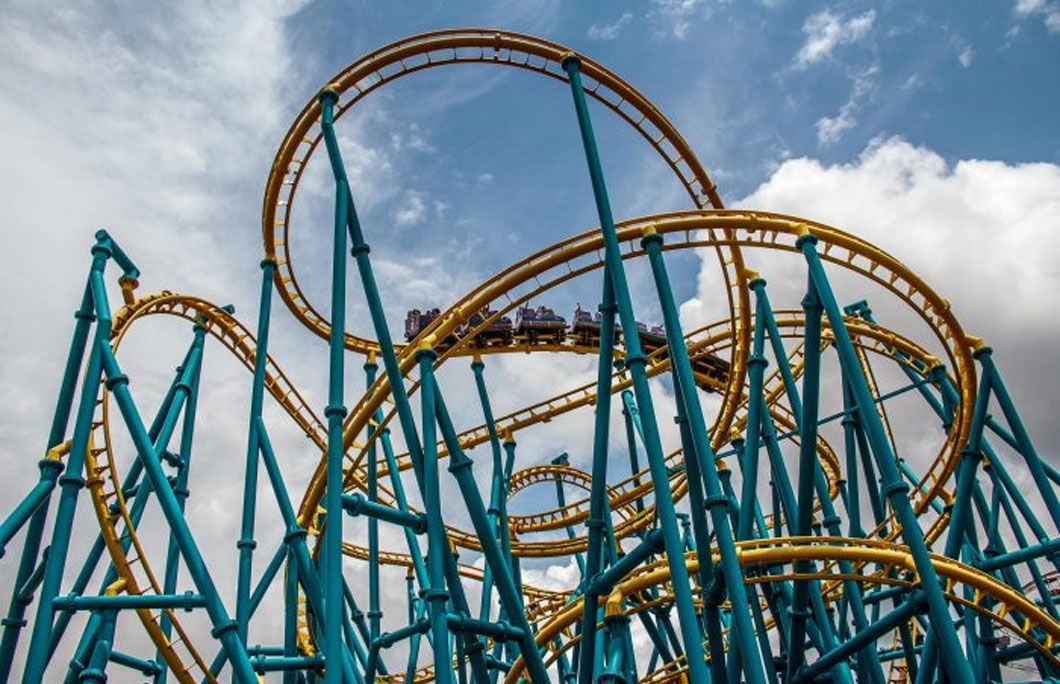 Six Flags Fiesta Texas is a Mexico-themed amusement park just off Interstate 10, about 17 miles northwest of downtown San Antonio. Thrill-seekers will enjoy the wild rides at the Fiesta Texas theme park. Are you brave enough to try the pulse-pounding roller coasters? For those who like things a little less terrifying there are gentle family rides and attractions including plenty of water rides where you can have a wet and wild time. When you need a break from all the spinning and loop-the-loops, there are shows to enjoy, games to play and plenty of places to sit and relax when it all gets a bit too much. When hunger strikes, you can find a bench to enjoy a picnic or stop for something to eat and drink at the many restaurants and casual dining options, for instance, you can head to a diner for a sit-down meal or pop along to one of the many concessions and enjoy food on the go.
---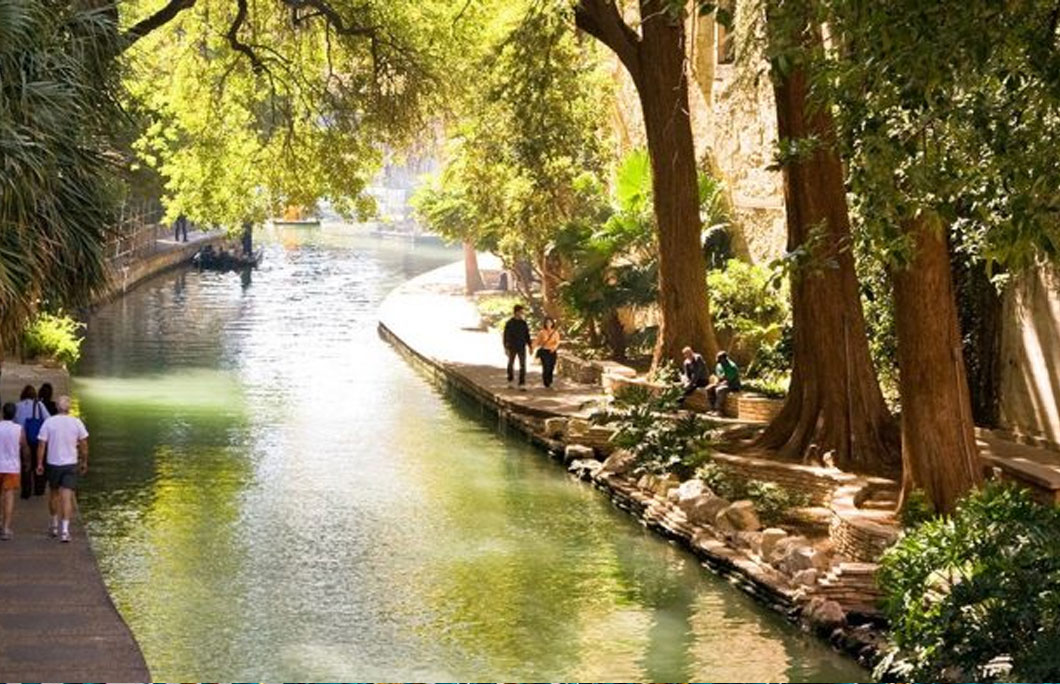 The San Antonio River Walk is a world-renowned 15-mile urban waterway and public park. It's not only the top attraction in San Antonio but one of the top attractions in the whole of Texas. The River Walk, or Paseo del Rio, is located below street level and runs alongside the San Antonio River. The River Walk begins some 4 miles north of the city centre – where E. Hildbrand Avenue crosses the River – and ends to the south of the city, near Mission Espada. There are sidewalks on either side of the river which are lined with restaurants, shops and attractions. Some of the family fun that awaits you as you stroll along the river are parades, festivals, museums, entertainment, culture and history. A fun way to explore the river walk is to take a narrated cruise on a river shuttle. You'll learn so much about the area, the history and the nature of the river.
---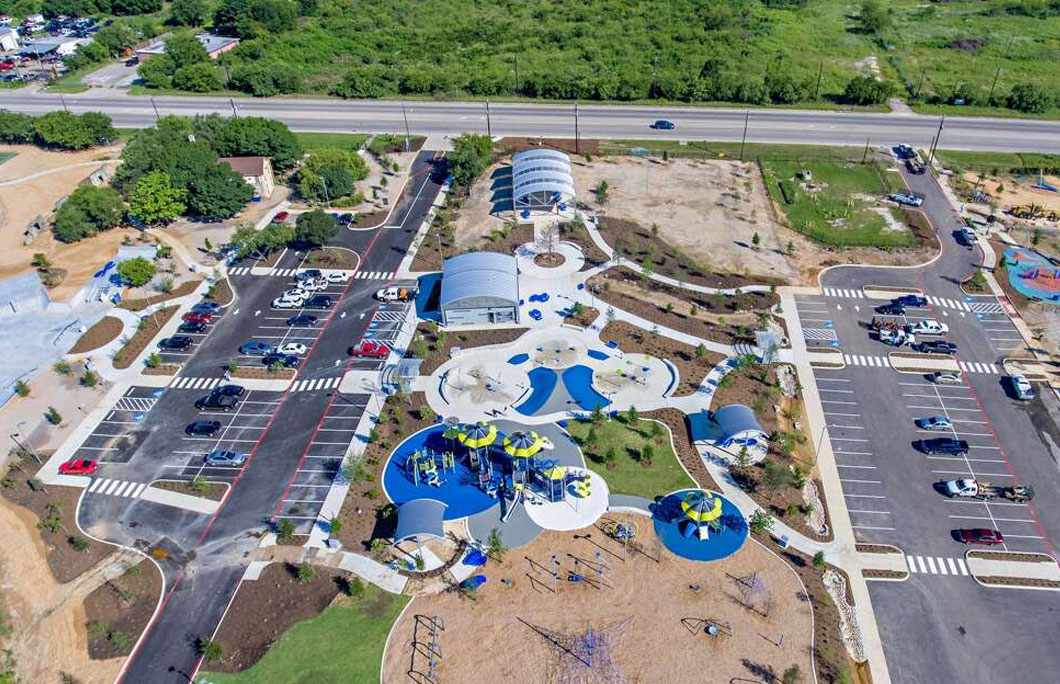 For fitness and recreational amenities ideal for burning off energy head to Pearsall Park on the city's southwest side. This is the largest park in the city. Here you'll find the largest playground in the city, as well as a huge family fun zone. Inside the family fun zone is some amazing activities, for instance, splash pads and basketball courts. These will keep children happy for hours. Pearsall Park is also home to the largest skate park in the city and a terrain play area. There's even a zip line in the park for kids to live out their spiderman fantasies. If you are looking for some R&R, there are plenty of picnic tables, some with shade canopies and a lovely relaxing lawn area, too. There are plenty of things to do for adults looking to burn off some energy or keep fit whilst visiting the city. For instance, the park has a 5K, 10K, and single loop half-marathon course.
---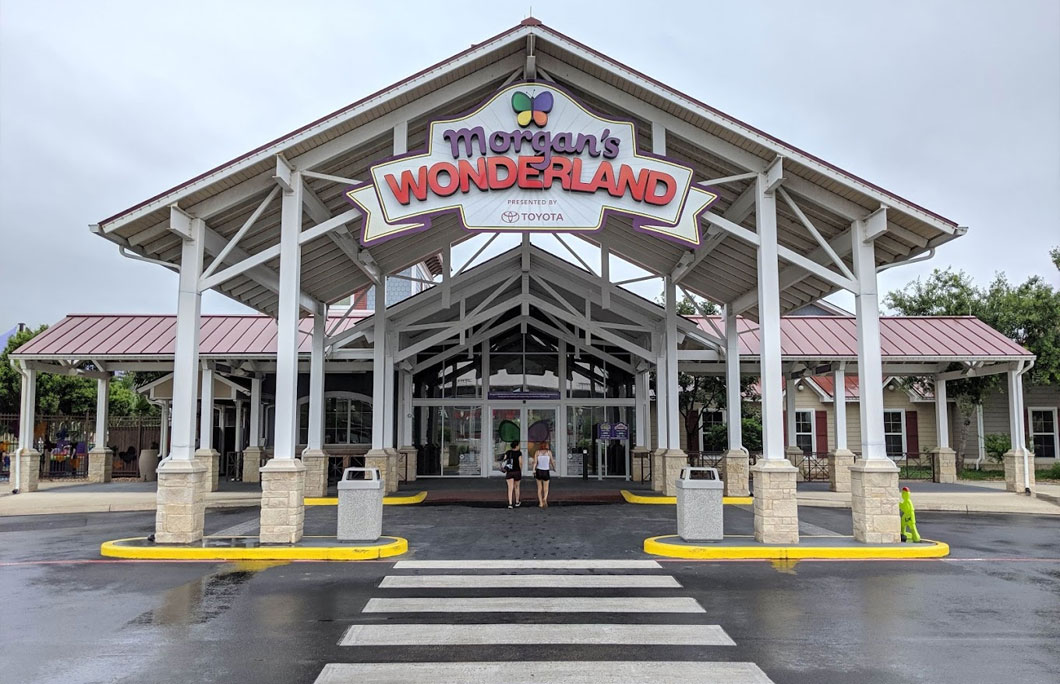 Morgan's Wonderland is an ultra-accessible family fun park full of rides, attractions and activities for everyone. The bright and beautiful park has 25 attractions, for instance, a carousel, catch-and-release fishing, and a train ride. You'll also find a playground, a Pirate's Island and a wheelchair-accessible Ferris wheel. In fact, the whole park is completely wheelchair accessible. There are also shows where you can sing and dance along and interactive puppetry. Kids also have the chance to mingle with the park characters, for instance, The Wonder Squad and Joy the Butterfly.
---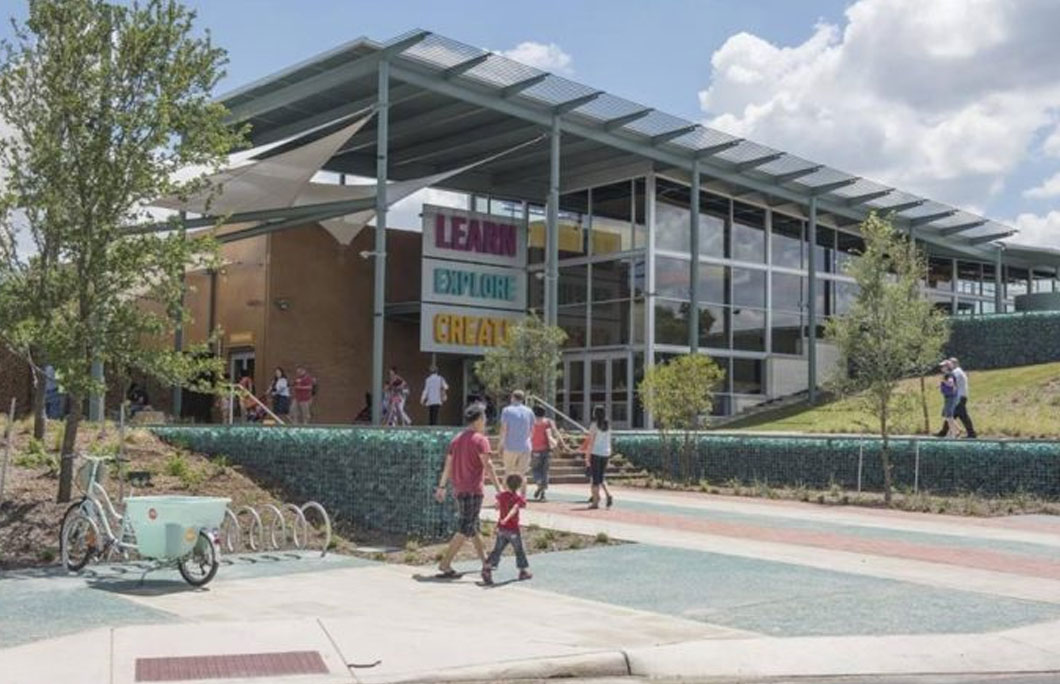 The DoSeum is a children's museum with interactive, fun exhibits, programs, camps, classes and field trips. Everything at The DoSeum is designed to encourage children to explore the joy of learning. This is done through connections to STEM, the arts, and literacy. Kids of all ages will be engrossed and enthralled all day long with the Spy Academy and Sensations Studio. There's also a scavenger hunt and a big outdoor play area, including a Force Course where kids learn important principles about force and motion.
---