7 of the Best Beaches in Galveston
Texas has 367 miles (591 km) of coastline, according to CRS. As you can imagine, there are plenty of pretty beach towns in the Lone Star State. One of the best beach towns in Texas is Galveston, which has swathes of white sand beaches with crystal waters. But which sandy spot should you choose? Don't worry, we've got you covered with our guide to some of the best beaches in Galveston.
Best Beaches in Galveston, How do these rankings work?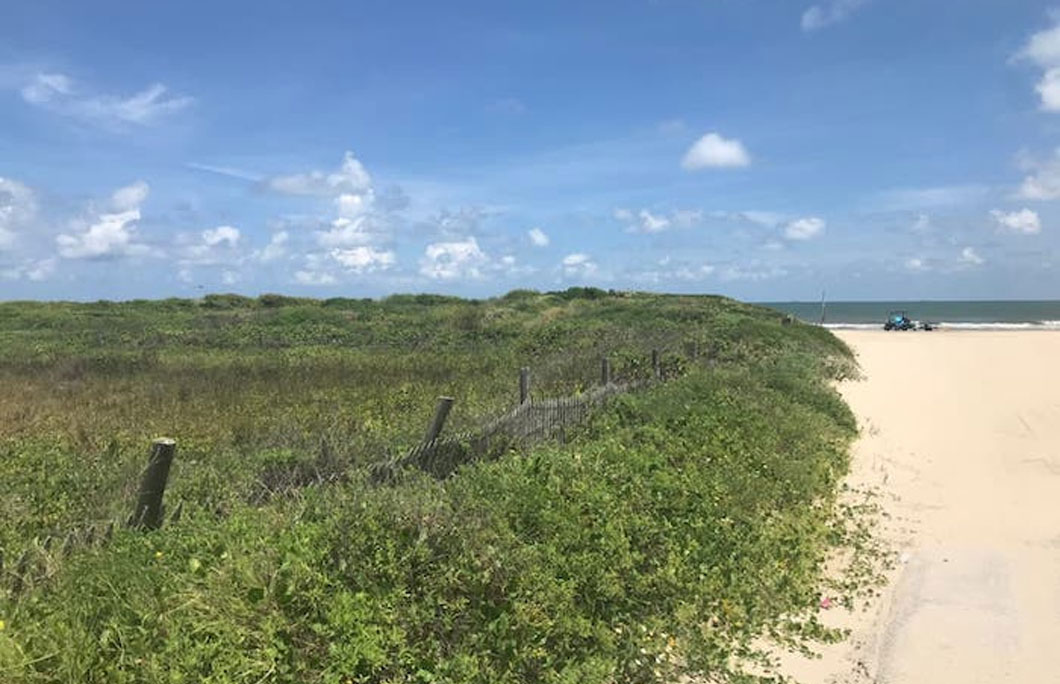 1. Crystal Beach
Situated on the Bolivar Peninsula, which separates Galveston Bay from the Gulf of Mexico, Crystal Beach is only accessible by ferry from Galveston. Because of this, the beach is rather quiet, so if you're looking for some seclusion, Crystal Beach is your best bet. Apart from relaxing, another popular activity on this beach is looking for hermit crabs, of which there are many. Bird lovers are also in for a treat, as the peninsula hosts 100 species of migratory birds every year. Crystal Beach is one of the best beaches in Texas.
---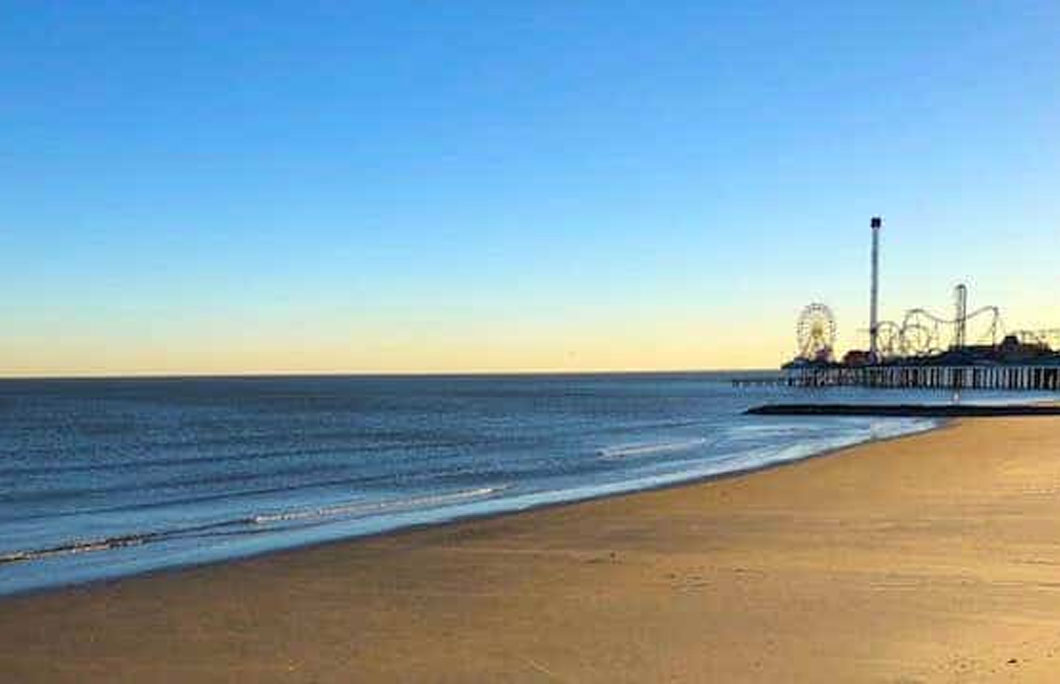 2. Galveston Beach
Galveston Island is an idyllic escape from the city. It has 32 miles of beautiful Gulf beaches, and Galveston Beach is perfect for lounging, swimming, hiking, and wildlife spotting – keep your eyes peeled for marsh rabbits, racoons, and migrating birds. Feeling active? Rent some paddles or pedals! You can hire a kayak and take to the water or hire a bike and take to the trails. Fishing and surfing are also popular activities at this relaxed beach.
---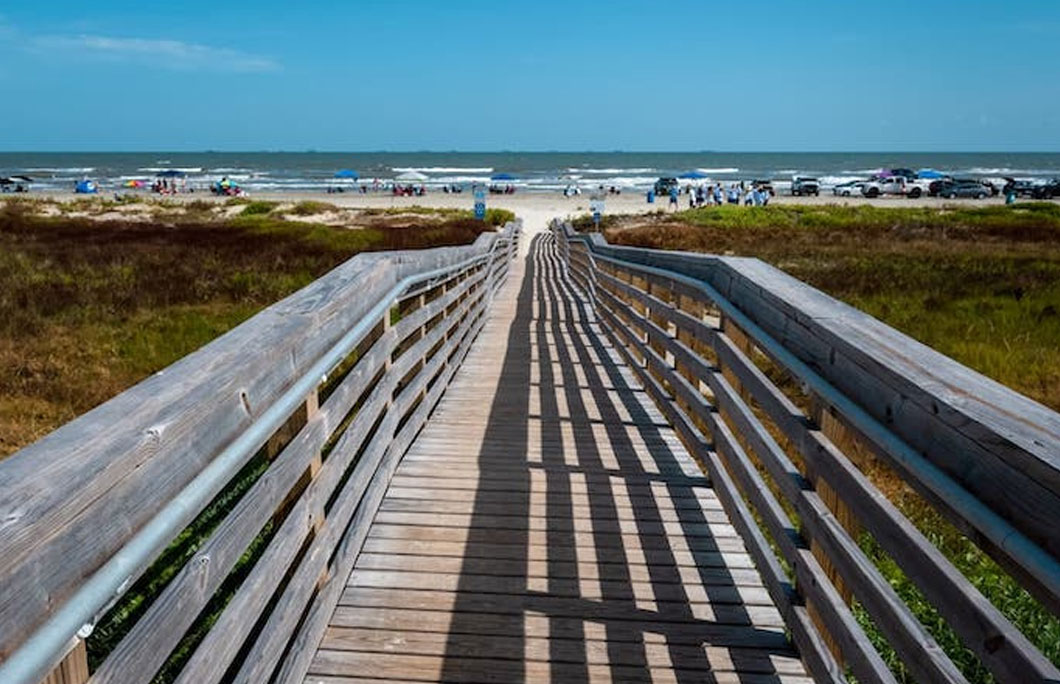 3. East Beach
East Beach is one of the most popular beaches in Galveston. It is always lively with a great atmosphere with live music playing, sandcastle building competitions, volleyball and cool cafes and bars. The beautiful boardwalk is the perfect place to enjoy a stroll to take in the sweeping sea views. Watching the sunset from here is pretty spectacular too. Just how good is East Beach? Well, East Beach is one of the most beautiful beaches on the Gulf Coast, one of the best beaches near Houston, and one of the best beaches in America.
---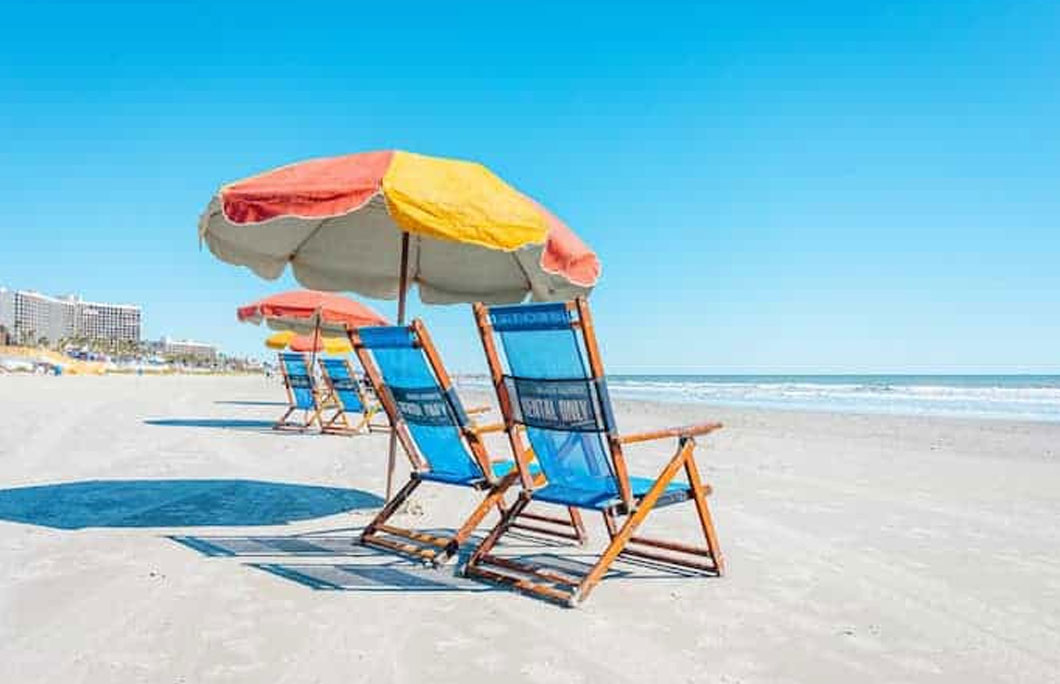 4. Stewart Beach
Another great beach that is also close to Houston is Stewart Beach. This beach is well-geared up for a fun-filled family day out with plenty of shops, restrooms, showers, and lifeguards on duty. If you didn't bring your own, you can also rent deck chairs and umbrellas. Nearby is a playground which is very popular with children, especially the sandcastle building competitions.
---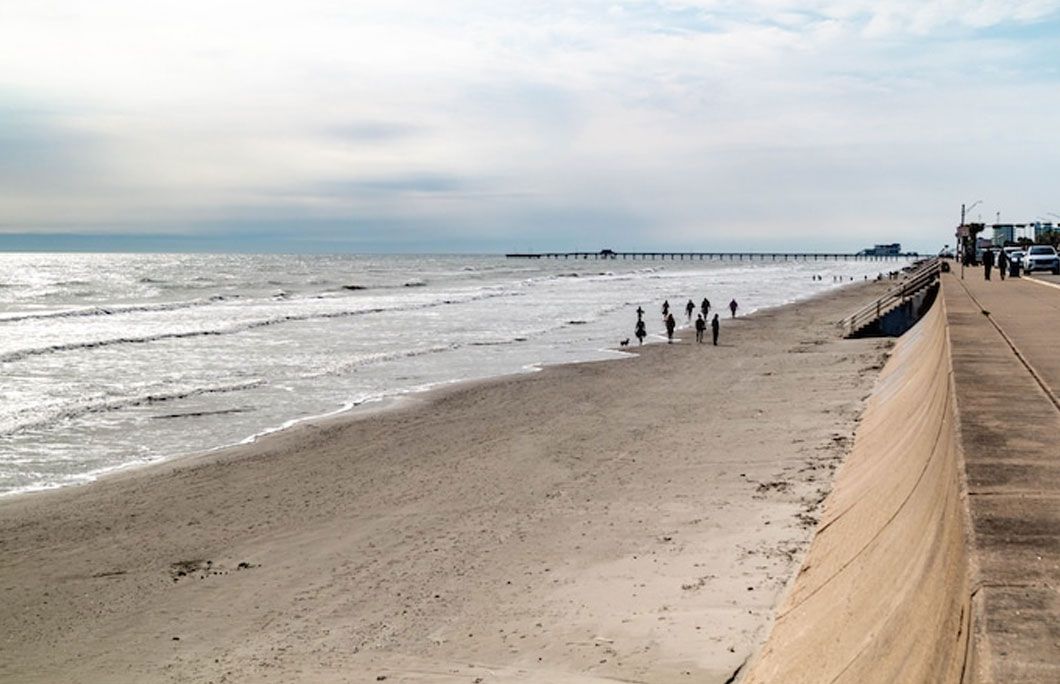 5. Seawall Beach
Seawall Beach follows the famous seawall. Fun Fact: the sidewalk along the Seawall stretches for 10.3 miles (16.57 km), making it the longest continuous sidewalk in the United States. The sidewalk is popular for cycling, running, and rollerblading. However, the beach is also a great place to sunbathe, swim and surf.
---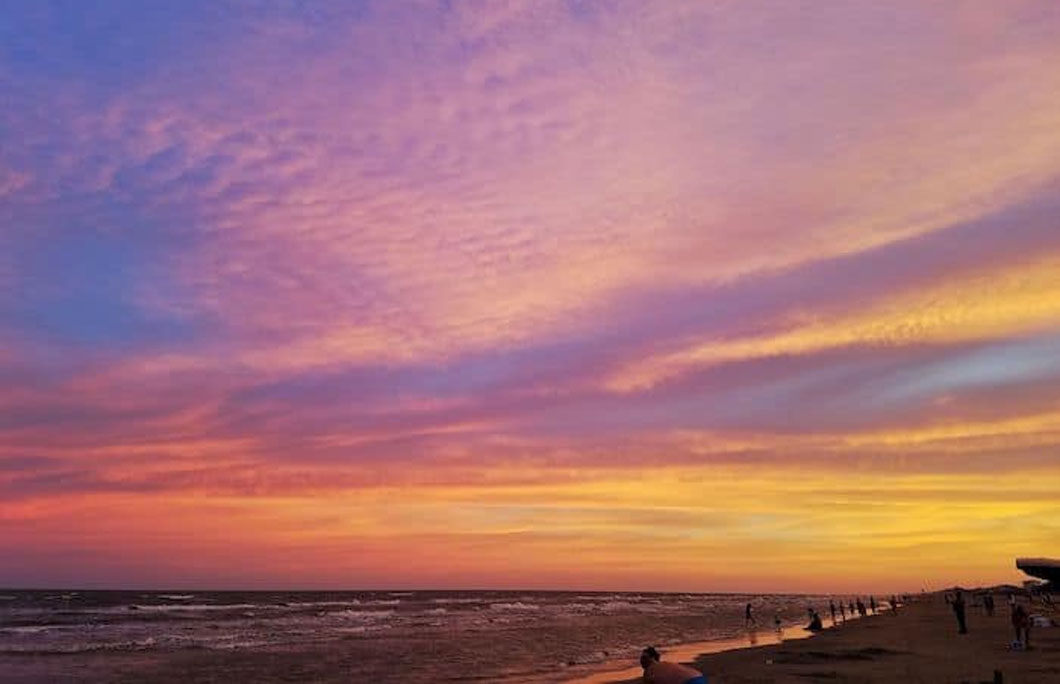 6. Jamacia Beach
Jamaica Beach is located off the southeast coast of Galveston Island on the Gulf of Mexico. It is an ideal beach for families with young children due to the calm water and safe conditions. The soft sand is also perfect for a spot of sunbathing and beachcombing. It is close to Galveston city and within an hour's drive from Houston, so it is a popular weekend day trip out of the city.
---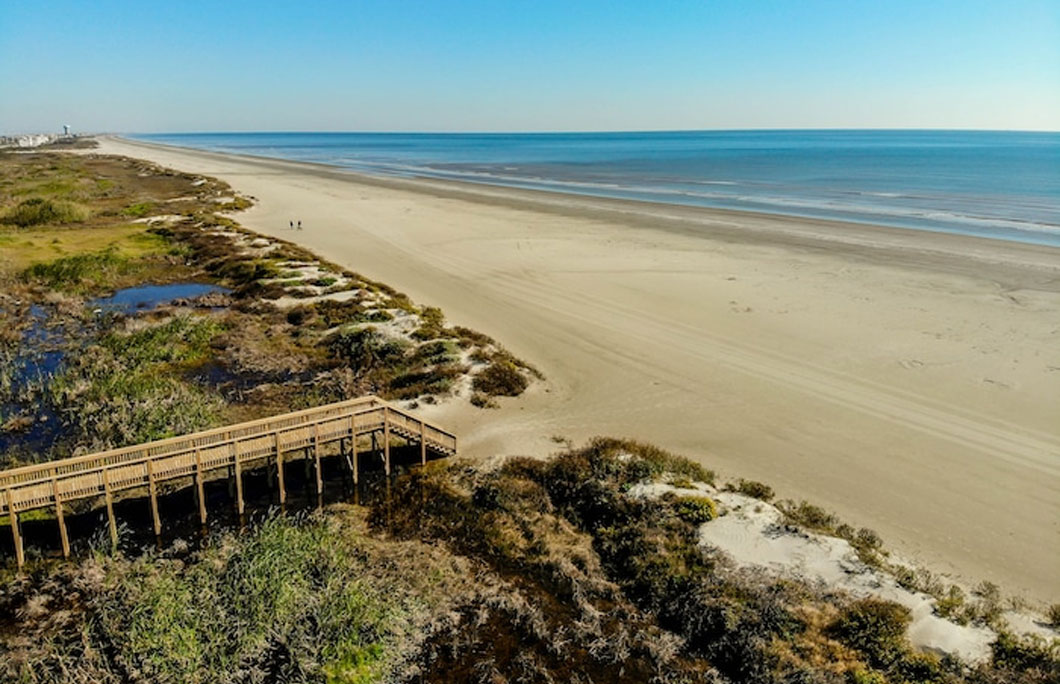 7. San Luis Pass Beach
San Luis Pass Beach is a bit of a local secret. This wild beach is located at the southern tip of Galveston Island, and with its soft powdery sand and seclusion, it is the perfect spot to enjoy the tranquillity of the ocean. However, swimming and wadding are not permitted due to the dangerous currents that are present in the water.
---