The 50 Best Burgers In The Midwest
If there is one food that defines classic America it is the humble hamburger, and burgers in the Midwest are among the best in the country.
Being the greedy souls we are, we set out to find the 50 best burgers in the entire region. The burgers that you have to add to your bucket list and simply cannot ignore. The best of the best. From the packed buns loaded with toppings to the more classic cheeseburger, there is something here for everybody.
Time to start ticking these off your list…
Best Burgers In The Midwest, How do these rankings work?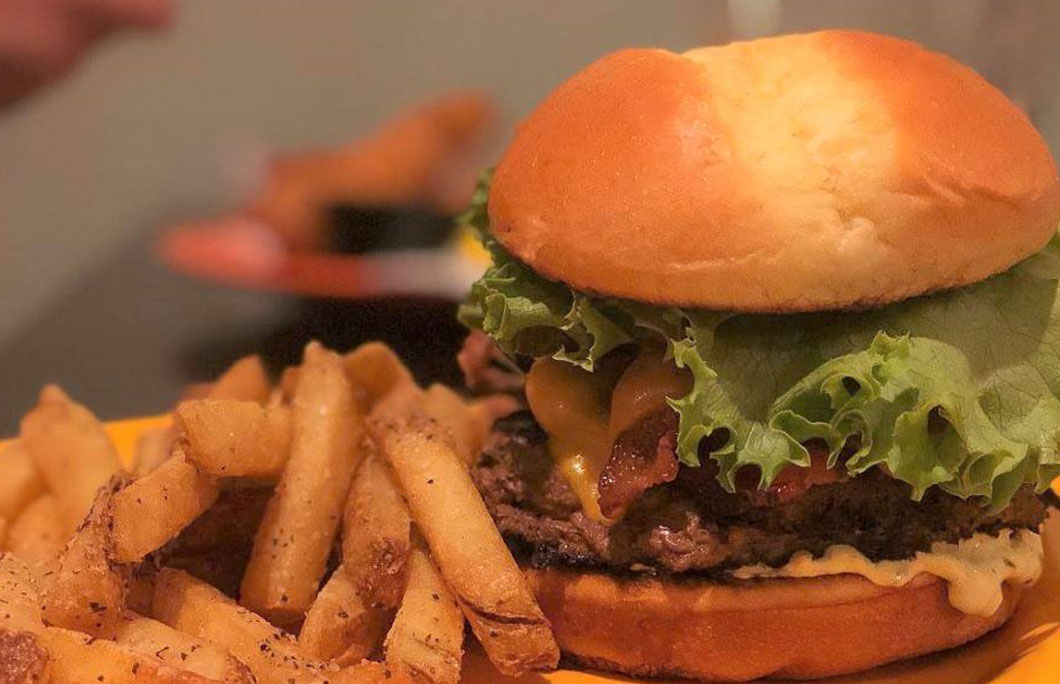 50th. The Custer Wolf – Custer, South Dakota
A proper pub where the food is every bit as good as their drinks. They focus on a super wholesome menu with nearly everything made from scratch using the best of ingredients.
The burger is the perfect size to pick up in two hands ditching the cutlery and just getting stuck in. Heaven in a bun.
---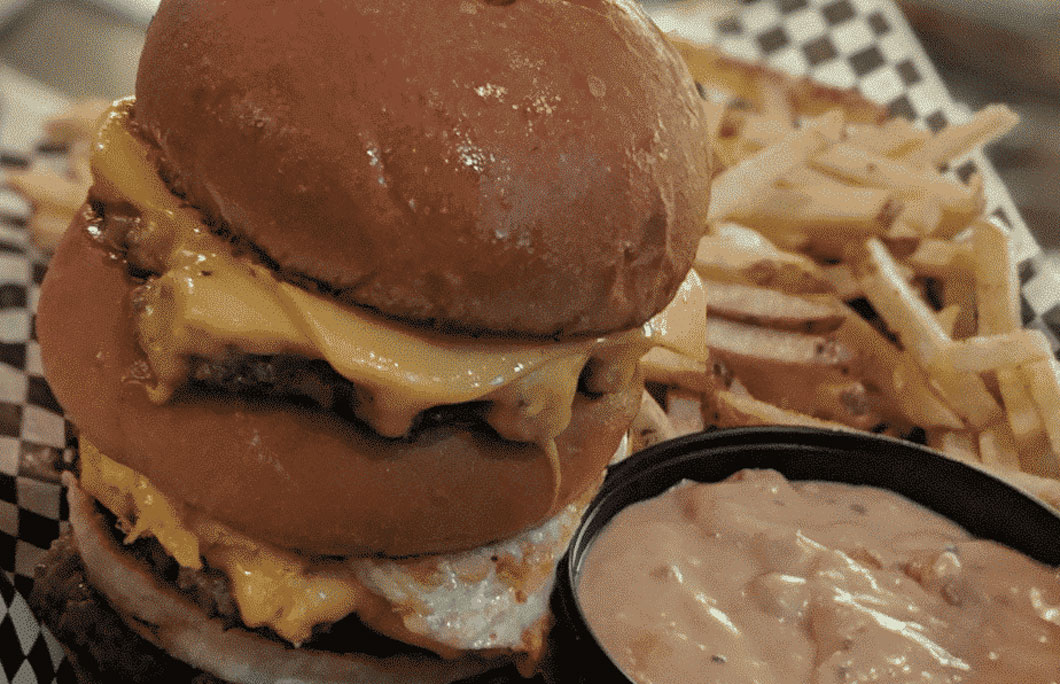 49th. JL Beers – Sioux Falls, South Dakota
JL Beers is a small chain that is known for its huge selection of craft beer both on tap and by the bottle. The beer gets you in the door, but the burger is what will keep you coming back.
Huge portions but that is what you need for sustenance with all those beers ahead. Make sure you come with a serious appetite is all we will say.
---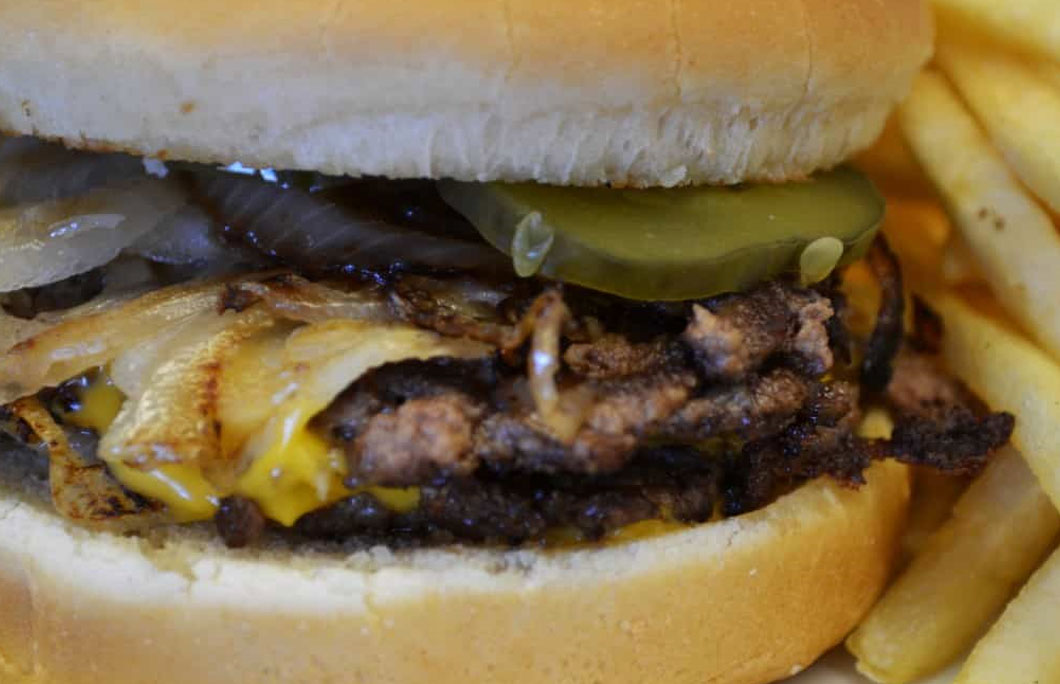 48th. Town Topic – Kansas City, Kansas
Ever since this Downtown diner began selling burgers for 5 cents a piece in 1937, Town Topic has been a Kansas City institution. There's nothing fancy here but it proves that sometimes simple is best. A juicy, griddled beef patty with Swiss cheese, caramelised onions, pickles and mustard. What more do you need?
---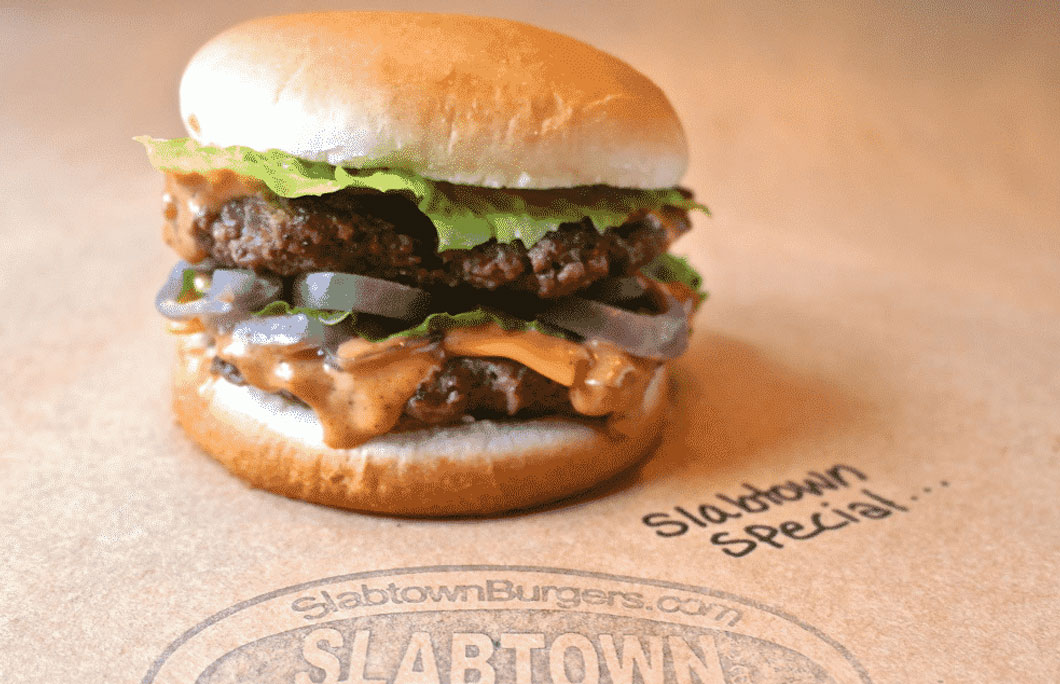 47th. Slabtown Burgers – Traverse City, Michigan
A wonderfully iconic building and a great place to eat a burger. They serve up homemade hand pattied burgers and fresh cut fries, made on the premises every day. Once you taste them once you'll be a fan for life.
---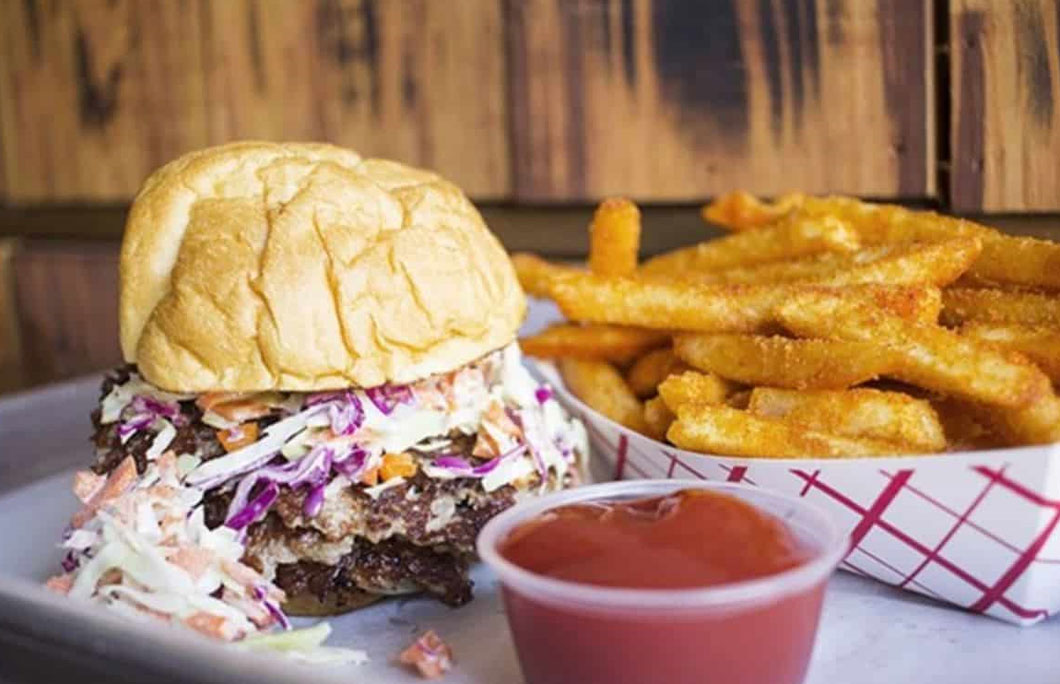 46th. Mac's Local Eats – St. Louis, Missouri
Mac's Local Eats is a locals favourite go-to spot for burgers. All the ingredients used in this restaurant are local with their farm-to-table concept. In sourcing local ingredients, Mac's is able to stay true to local producers in feeding citizens the best local products around.
Mingle with the locals here at Mac's and try some of the best beef the Midwest has to offer!
---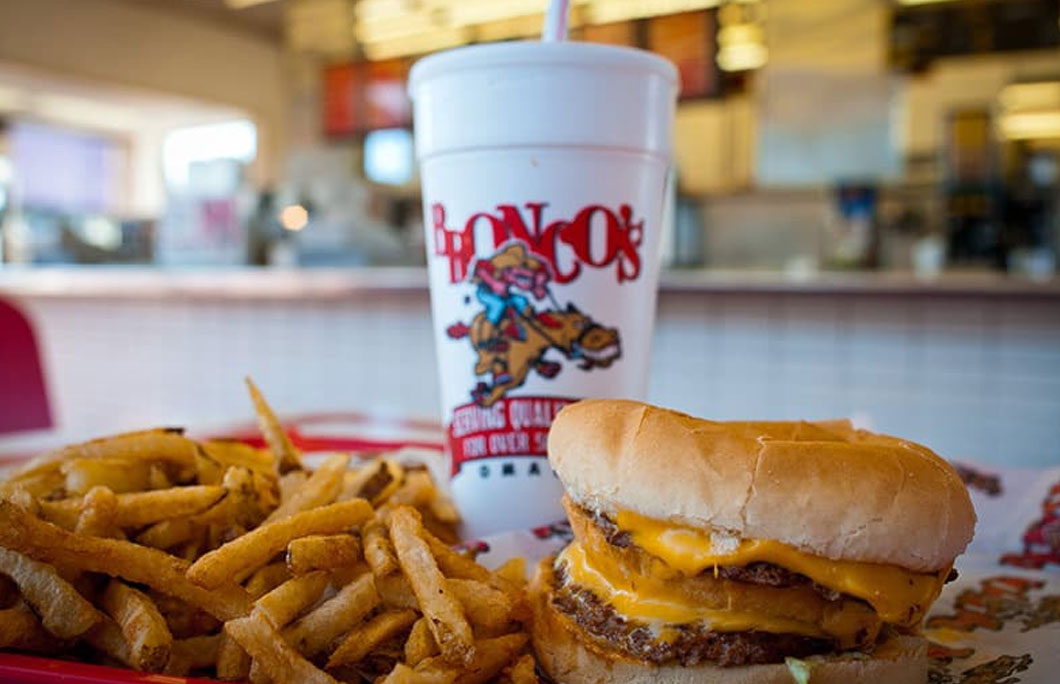 45th. Bronco's Burgers – Omaha, Nebraska
Bronco's was Omaha's first locally owned and operated fast-food restaurant at a time when "fast-food" was an entirely new concept, back in 1959. Now, it's still going strong with its simple-but-tasty burgers. Always fresh and griddle smashed, they really hit the spot. Nothing fancy, just a juicy burger that's full of flavour.
---
44th. Oscar's Pub & Grill – Milwaukee, Wisconsin
They do wonderful Bloody Mary's and some of the best wings in the country but the burgers really do steal the show.
They make their own patties and shape them daily for maximum freshness. The sort of place you'll be staying for a couple of drinks after your meal, given their super friendly staff.
---
43rd. Bru Burger- Indianapolis, Indiana
Located on the popping Mass Ave, find BRU Burger — with delights like the Bourbon Burger (with a peppercorn-bourbon glaze), the Garlic-Three Cheese Burger (come on, how could you resist?), and the Honey-Chipotle BBQ. Their selection makes it one of the best burgers in the Midwest, absolutely.
See?
---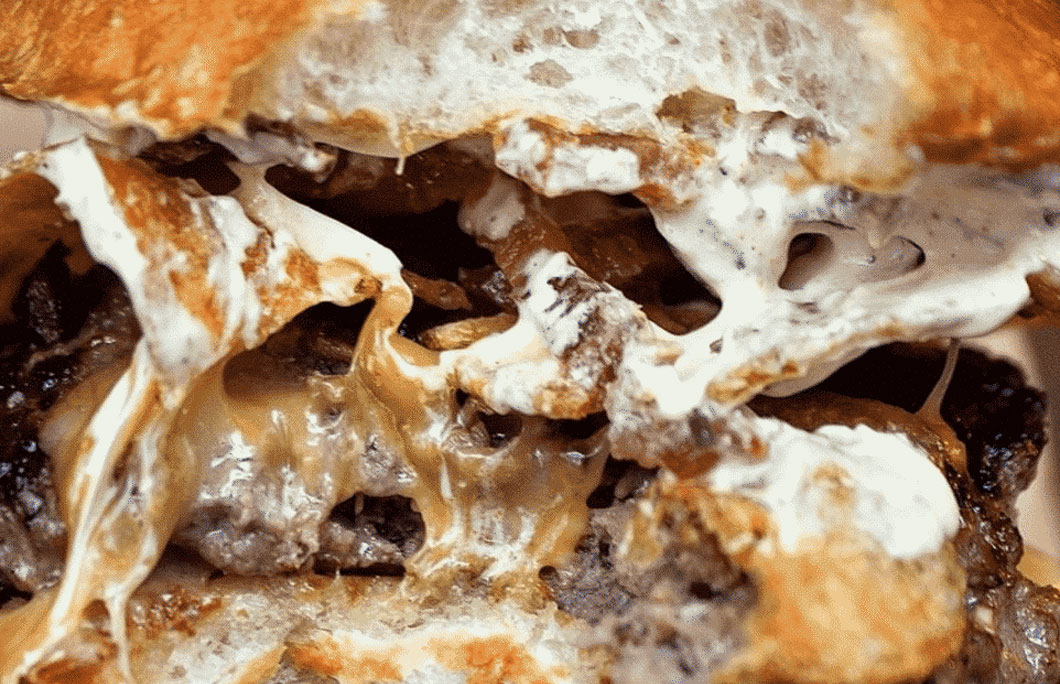 42nd. Blue Door Pub Longfellow – Minneapolis, Minnesota
They have four locations in the area and do a daily Happy Hour which is as good if not better than any in the state. Cheap booze and burgers? A great combo.
They have several burgers on the menu including occasional specials and they will all blow your mind in terms of flavours. Watch out for the blue cheese topped burger and their loaded fries if you want a real treat!
---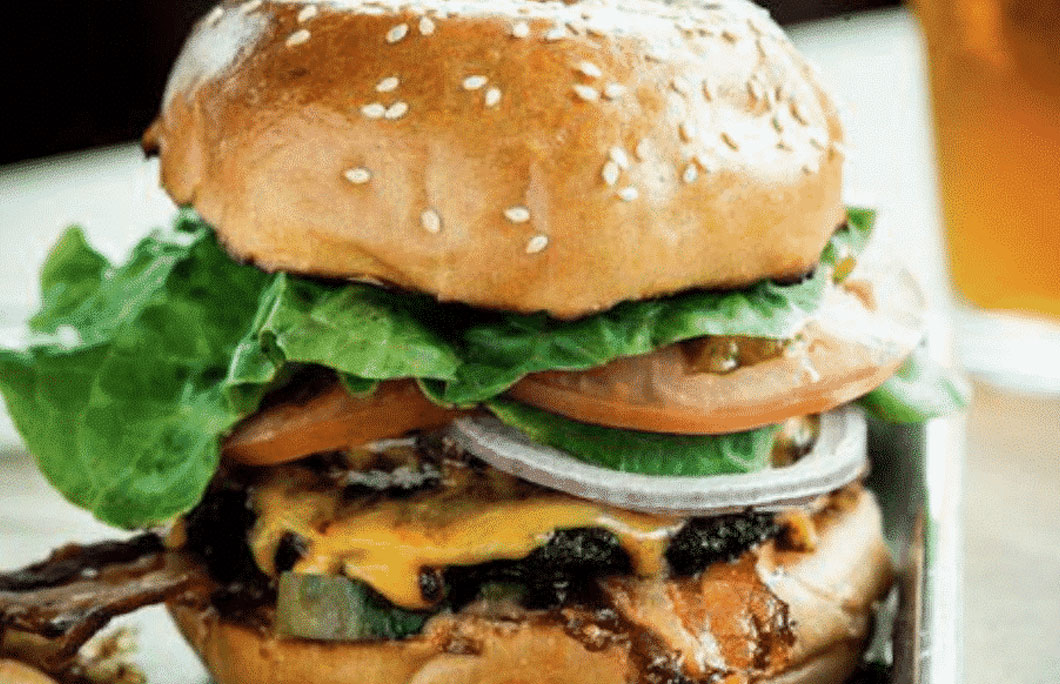 41st. Vinsetta Garage – Detroit, Michigan
With burgers, Union Mac & Cheese, noodle bowls, coal-fired pies and more, there's plenty of good things to eat here, but it's the burgers you need.
These juicy charbroiled burgers are some of the best burgers in Detroit. Get the signature which comes stacked with two slices of American cheese, and maple bacon.
---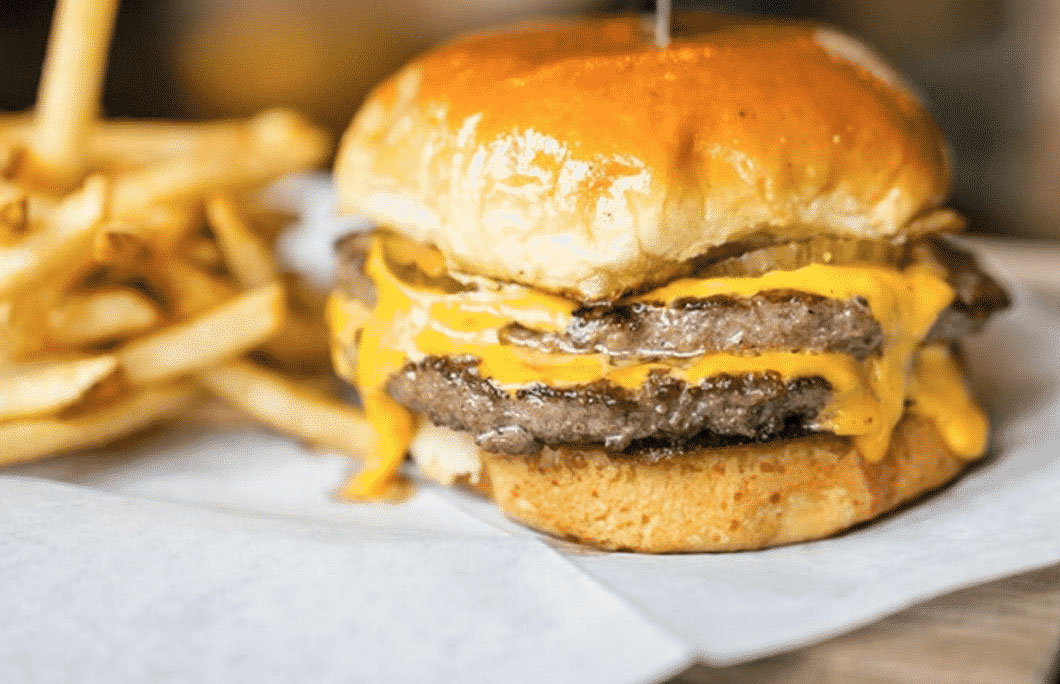 40th. The Grandview Cafe – Columbus, Ohio
The Grandview Cafe is the place to come for the burger of all burgers: dry aged beef, bourbon caramelised onion, smoked bacon, tomato jam, three cheese blend of fontina, white cheddar & gruyere on a soft pretzel roll.
It's a droolworthy feast.
---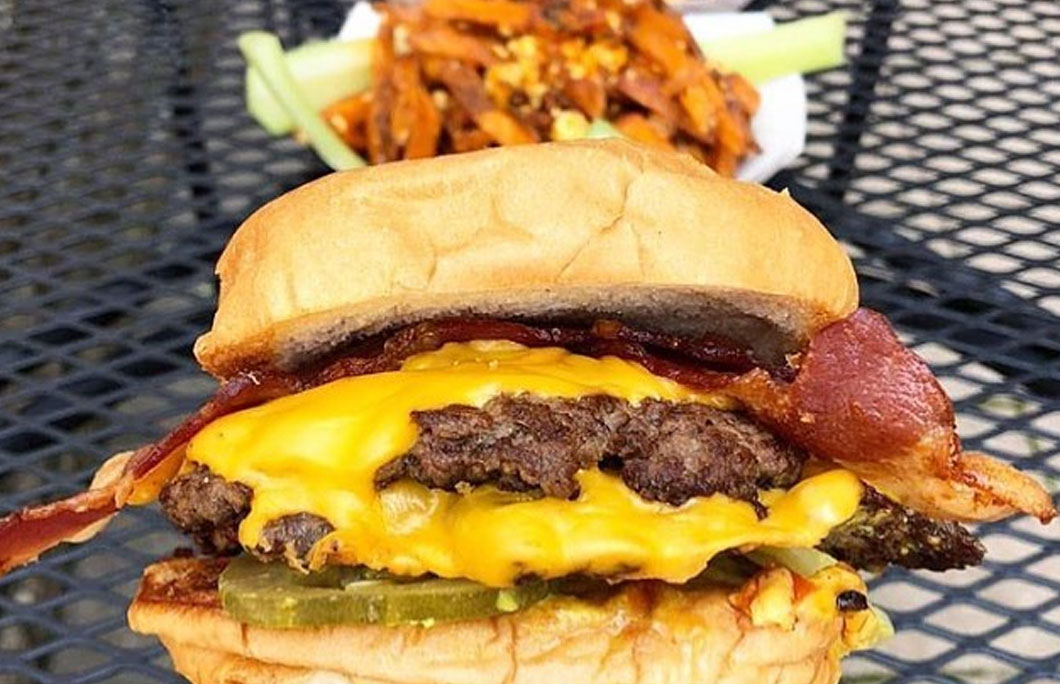 39th. Edzo's Burger Shop – Chicago, Illinois
They use only American beef– USDA choice chuck. It's never frozen and they cut and grind it fresh every morning in the restaurant. They also say that "we handle it gently and don't over-work it. Nothing's added to it until we shake some salt and pepper onto the meat as it cooks. That's it." The end result speaks for itself.
---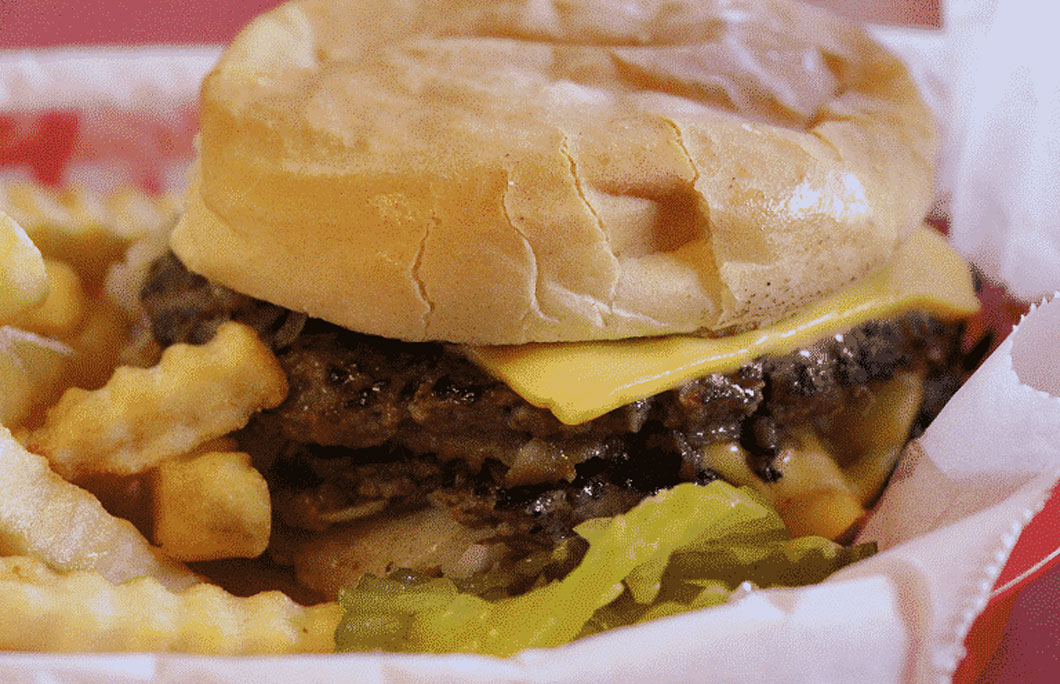 38th. Kirby's Sandwich Shop – Sikeston, Missouri
Kirby's Sandwich Shop in Sikeston has been around since 1907, serving up classically great smashed burgers and fries. The menu is small and compact, yet has exactly what you need. Which is a super tasty burger.
---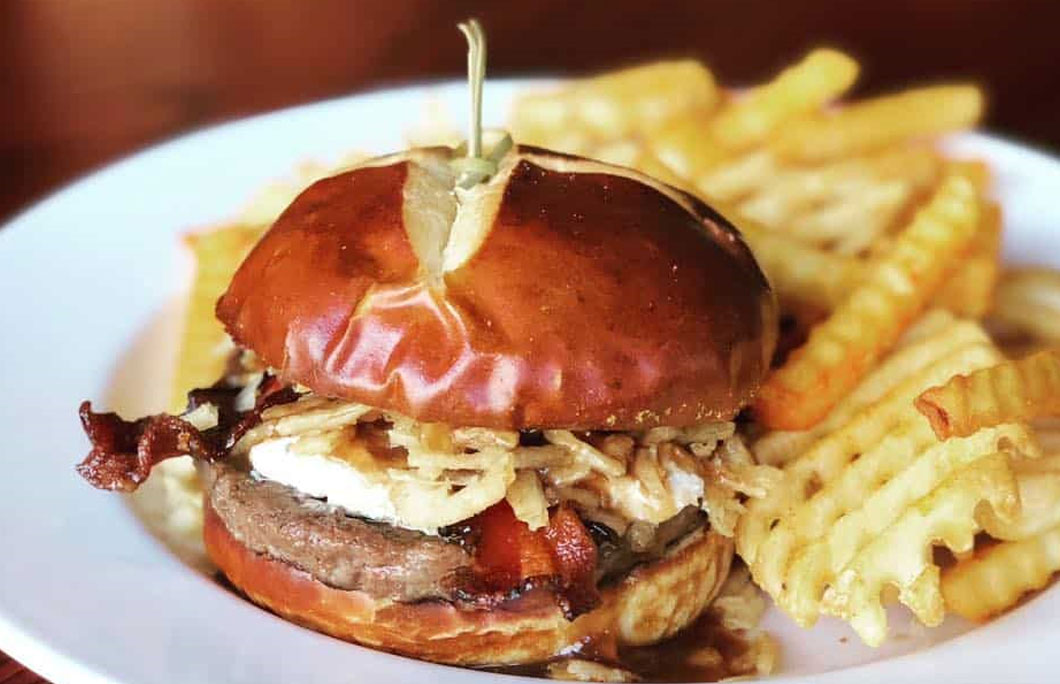 37th. LeadBelly – Omaha, Nebraska
LeadBelly's contemporary American menu offers a little something for everyone from the signature burgers to wood fired pizzas, street tacos, entrees, sandwiches, pastas and more. It's all good but it's those burgers you should make a beeline for.
Choose from fun burger names such as Hangover Helper (with fried egg and potato) or Full Leaded Jacket, which comes on a cinnamon roll.
---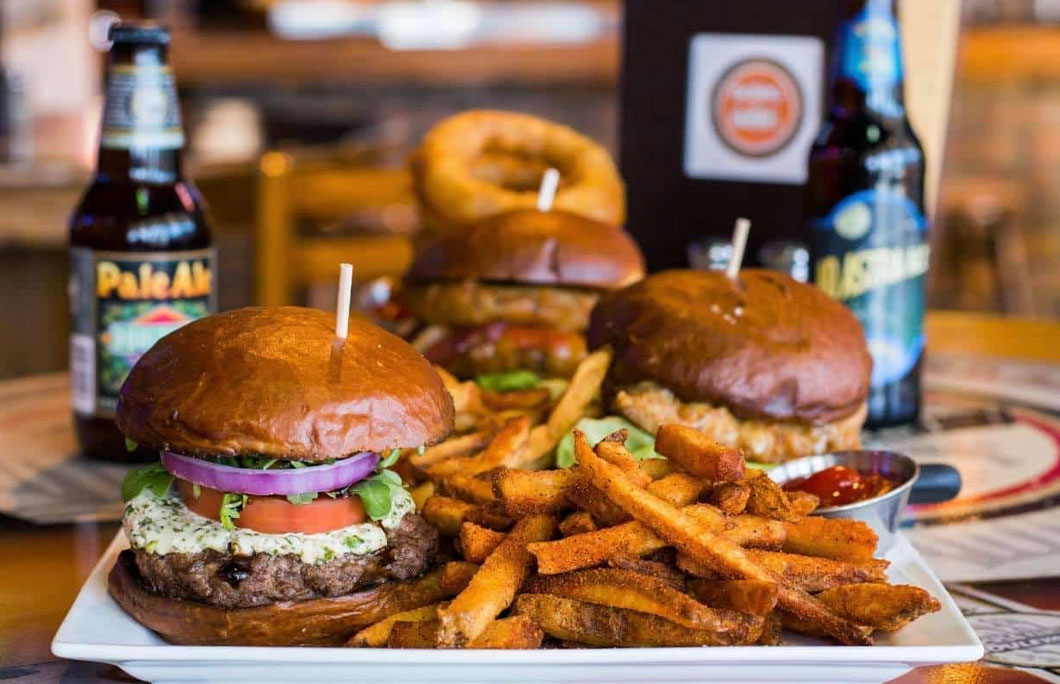 36th. Burg & Barrel – Kansas City, Kansas
This perfect neighbourhood pub has even more perfect burgers – certified Angus beef in freshy, squish buns and a range of delicious toppings. The best thing about burgers being made with such premium beef? At Burg & Barrel, you can ask for your burger to be cooked pink for extra juiciness.
---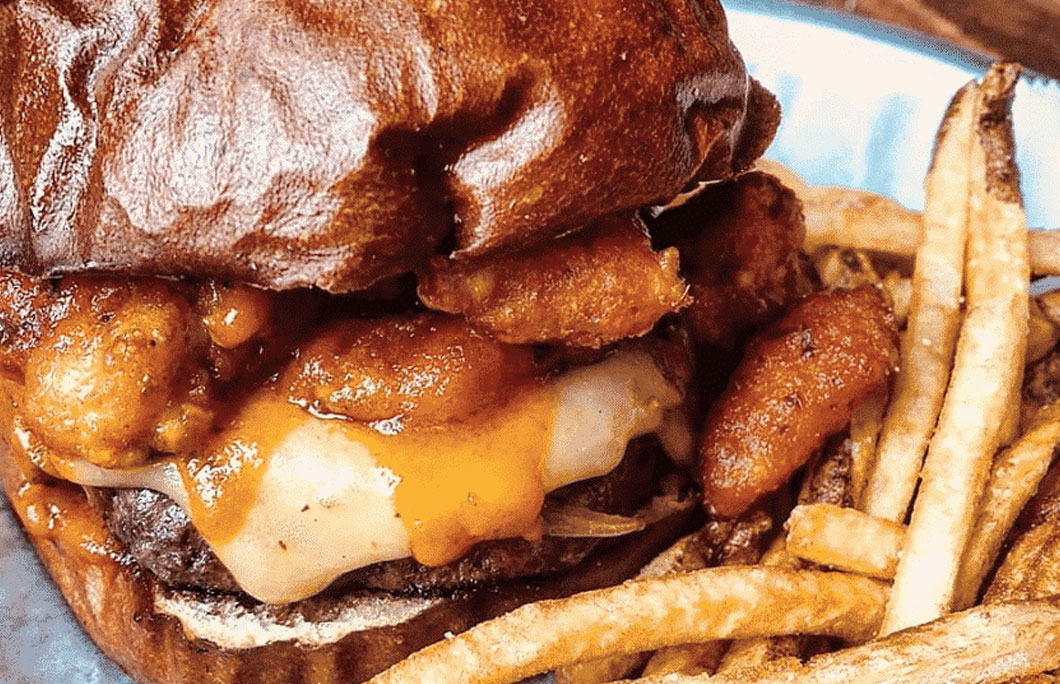 35th. Stack'd Burger Bar – Milwaukee, Wisconsin
They place huge emphasis on sourcing the very best ingredients that are as local as possible. The end result? Some truly stunning burgers that along with their large selection of craft beer are make for a match made in heaven.
---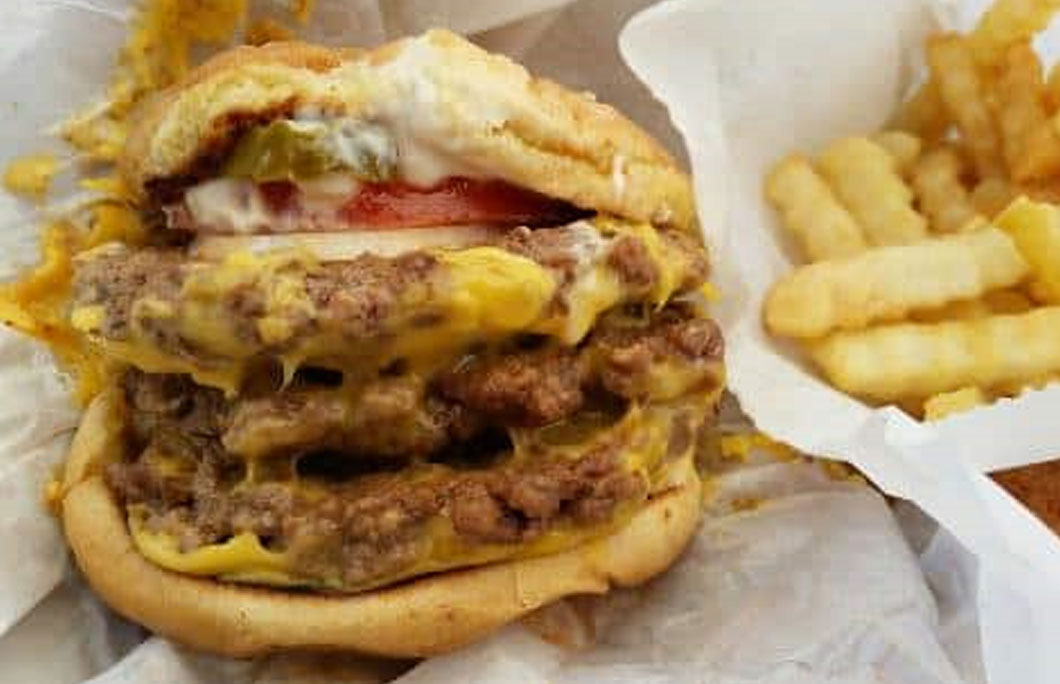 34th. Wally's – Breese, Illinois
A classic drive-in joint that feels like taking a step into the past, but in the very best way possible. Quality burgers and super friendly staff mean that once you discover the place you'll become an instant regular.
---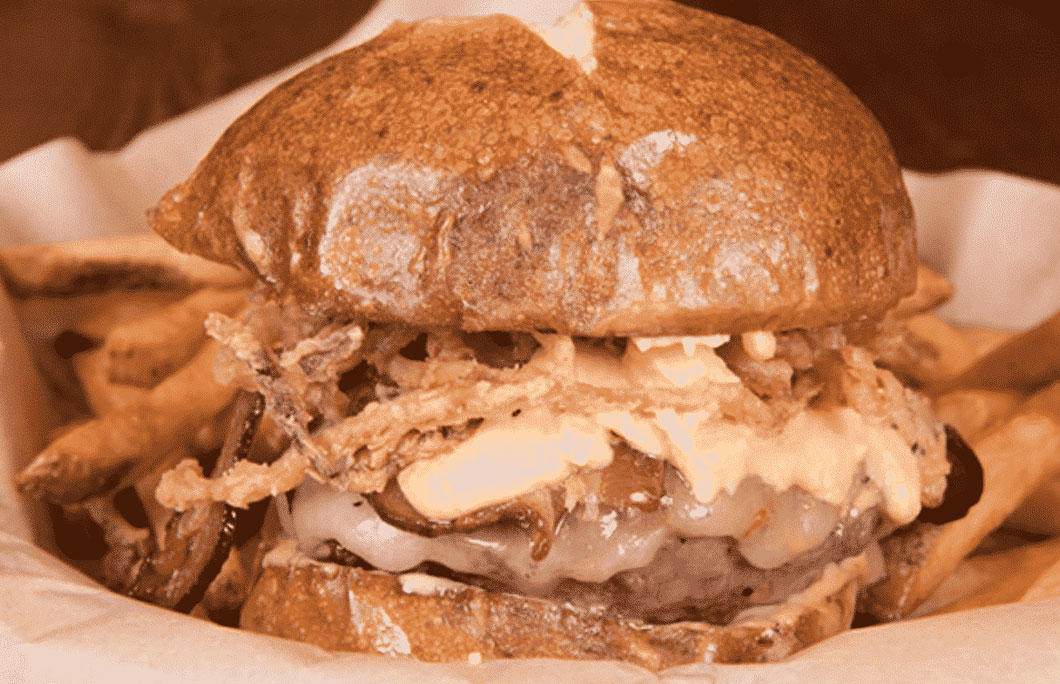 33rd. Crooked Pint Alehouse – Sioux Falls, South Dakota
This is the perfect combination of pub and restaurant with great food and drinks served in an informal setting. The perfect place to start a big night out with friends.
All the food here consistently impresses. It's the burger though, that we're suckers for.
The burgers come served on trays with fries piled high. They also offer up their own house specials or you can choose your own. Washed down with some of their beers, this really is the ultimate treat.
---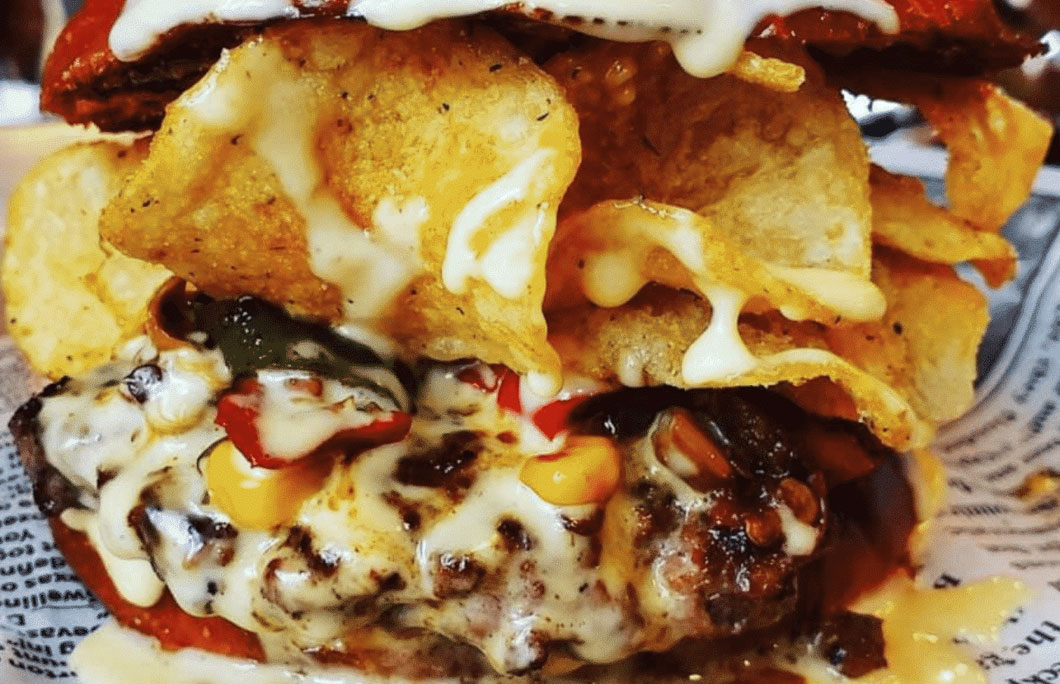 32nd. Royale with Cheese – Detroit, Michigan
The inspiration behind Royal with Cheese's name comes from the classic 1994 movie Pulp Fiction. Royale with Cheese is an innovative, unique burger joint located in the heart of Detroit's Midtown neighbourhood and once you get a taste for it you'll be hooked for life.
---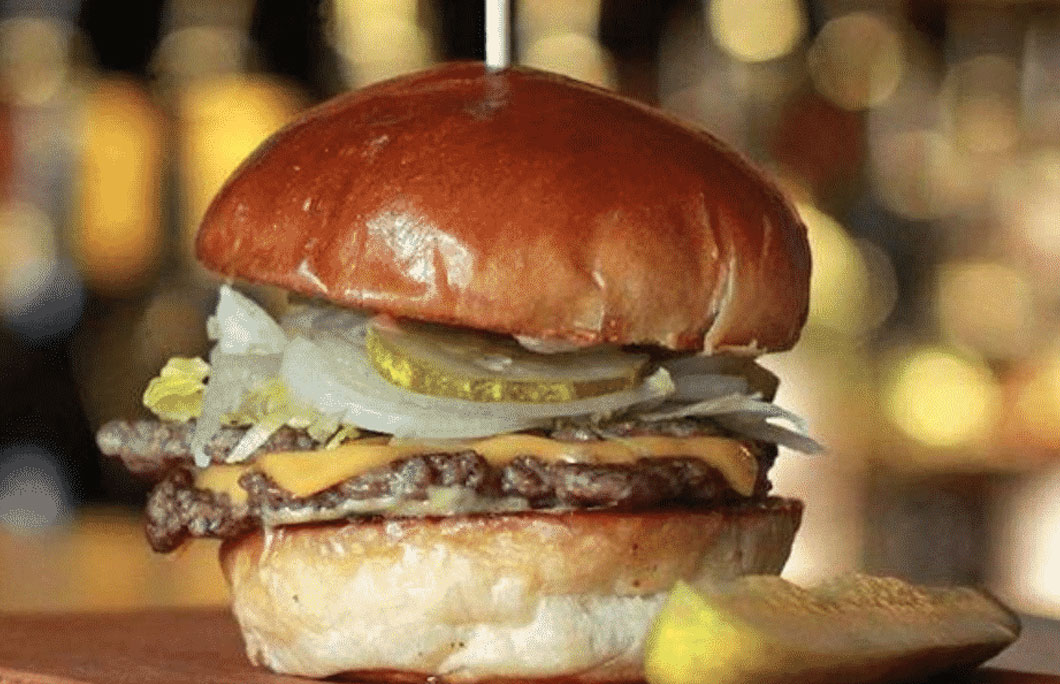 31st. Krueger's Tavern – Cincinnati, Ohio
They focus on doing three things really well here…burgers, beer and sausages. Throw in a gorgeous outdoor area and super service and this is a place you'll love spending time in.
Huge juicy burgers that are some of the absolute burgers in the Midwest.
---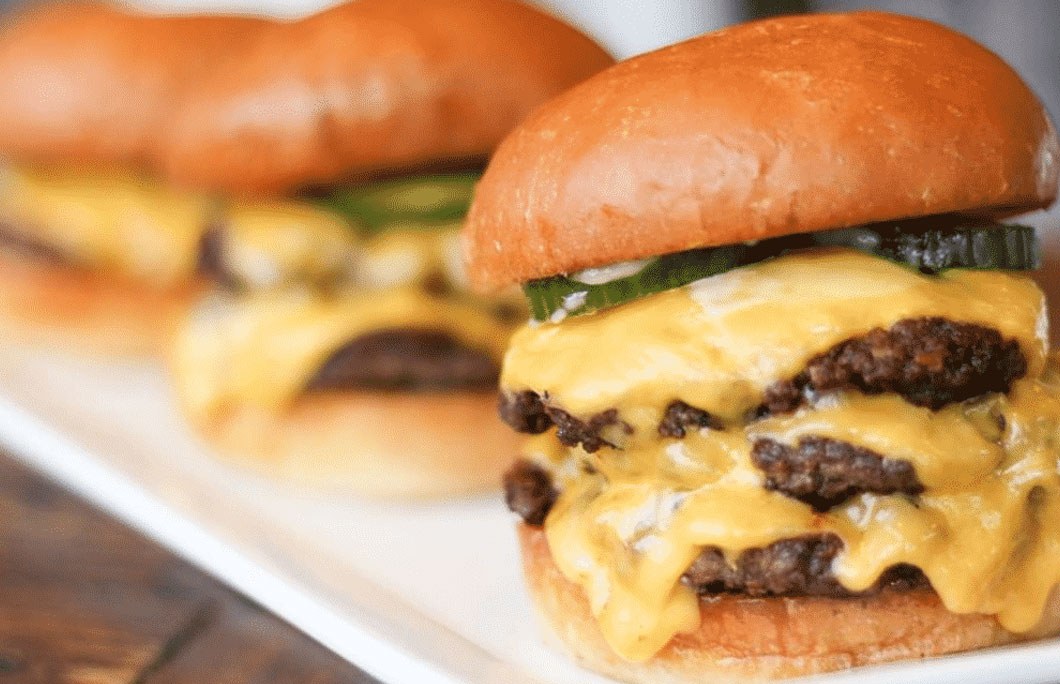 30th. Revival – Minneapolis, Minnesota
Revival is famous for their smoked meats and really great beers. Their brisket, waffles and fried chicken are all world class, but take our advice and head straight for the burgers.
Double (or triple if you are feeling super hungry) patties, classic in style with melted cheese and pickles. Wash it down with one of their signature cocktails and you'll be leaving here with a massive smile on your face.
---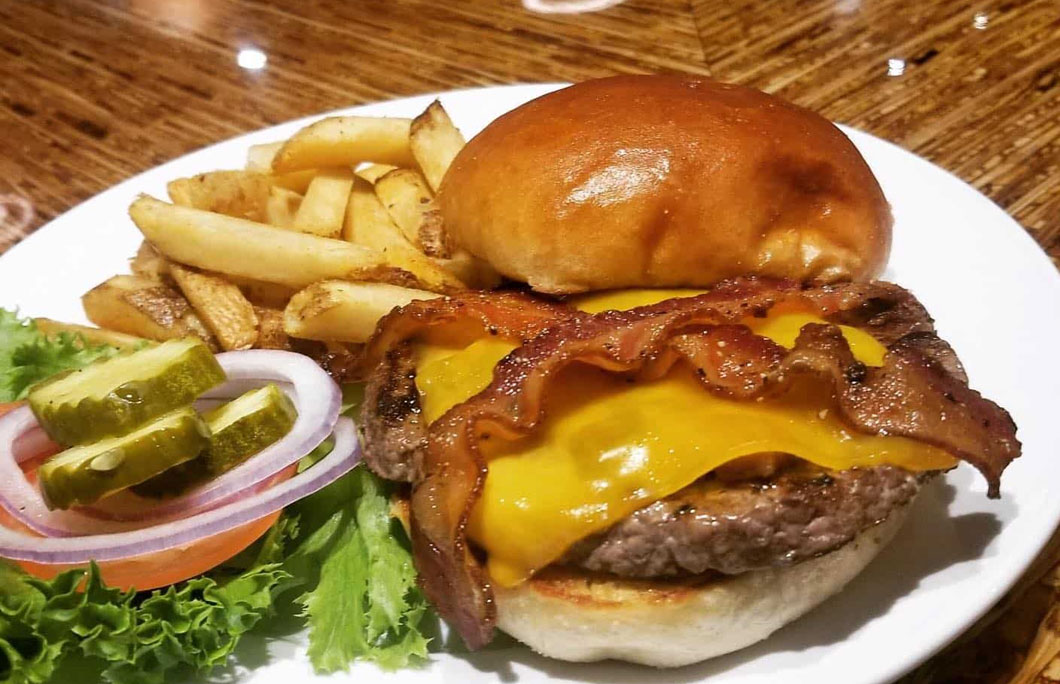 29th. Wood Iron Grille – Oskaloosa, Iowa
This burger joint might only be a year old, but it's already making a name for itself as having some of the best burgers in the Midwest. Their signature burger is a real feast: a freshly ground chuck and short rib burger, flat-iron seared to perfection. It's then topped with applewood smoked bacon; a sweet and tangy onion jalapeño jam and smoked cheddar cheese.
---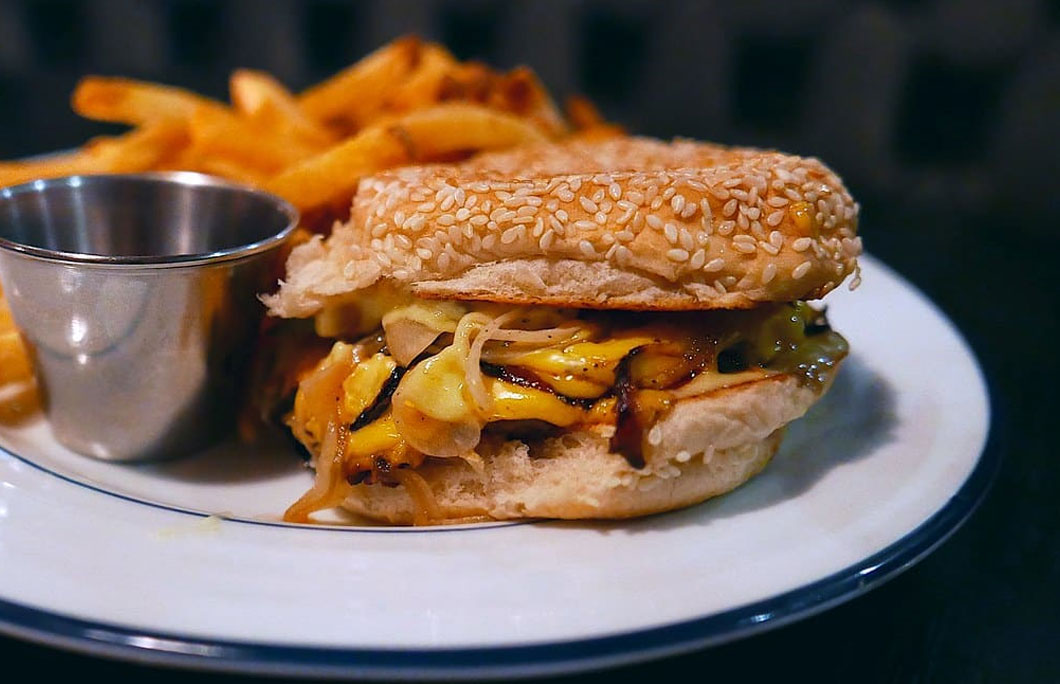 28th. The Loyalist – Chicago, Illinois
By developing a relationship with a 20-acre farm an hour south of the city they are able to source and create the very best produce from scratch. Their burger is simple and classic, but it ticks every single box for perfection.
---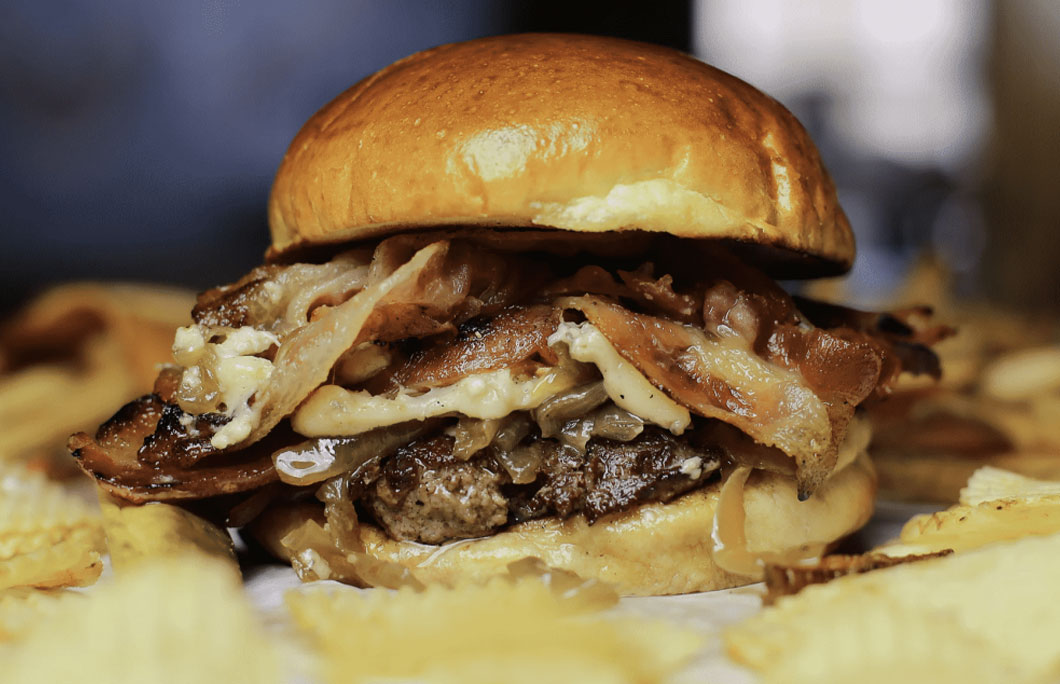 27th. Fat Dan's Chicago-Style Deli – Indianapolis, Indiana
Fat Dan's Chicago-Style Deli is a bustling heaven of burger-bombs — with options like the super-spicy "Ghost," the Double-Brother Fat Burger, or the Fat Havana, with smoked pork and smoked maple ham. The atmosphere — sporty, vibrant — cannot be beaten.
Simply droolworthy burgers.
---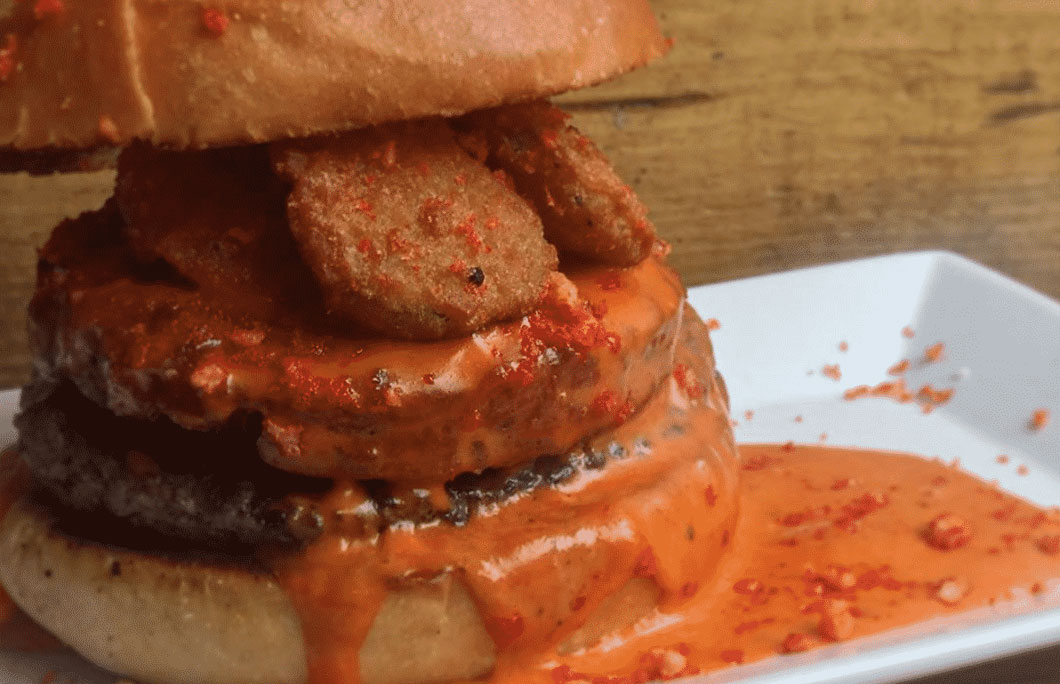 26th. Burger Stand at the Casbah – Kansas City, Kansas
Hop in the car to this Lawrence hotspot for gourmet burgers and 35 craft beers on tap. Order their crazy Flamin' Hot Mac Attack: 4oz beef patty topped with fried mac and cheese, Flamin' Hot Cheetos cheese sauce, pickle chips, and Flamin' Hot Cheeto crumbles. We're obsessed.
---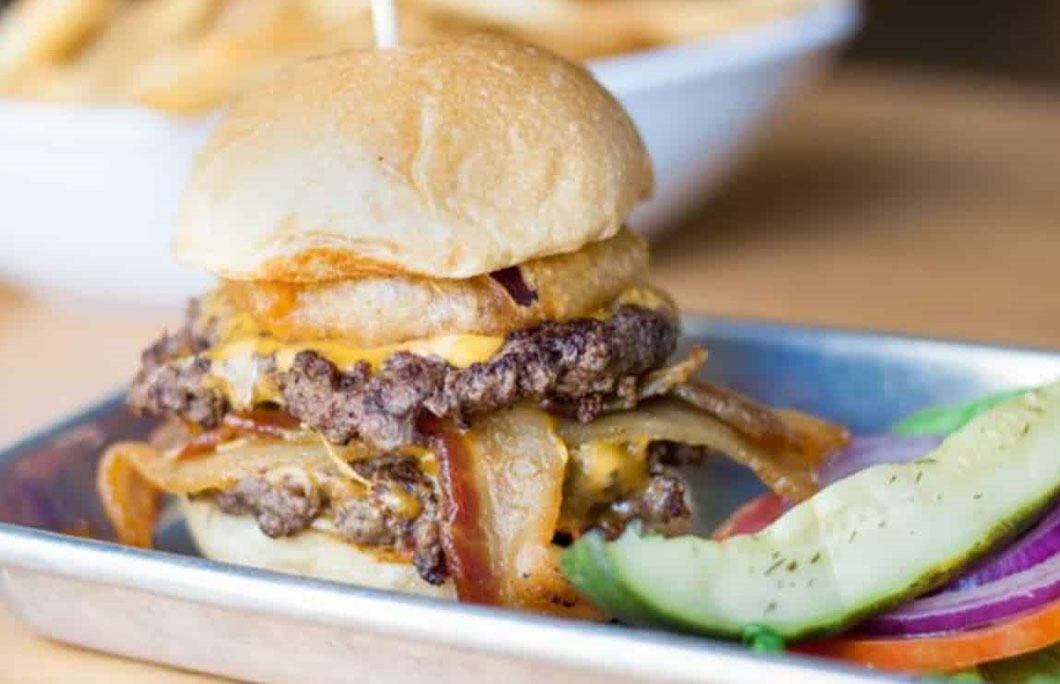 25th. Bailey's Range – St. Louis, Missouri
At Bailey's Range, you'll definitely get your burger and milkshake fix here. At this multi-level restaurant, there are burgers here for everyone. Beef, chicken, or vegetarian, whatever your preference, Bailey's can make it for you.
Bailey's is the place to come for some awesome burgers and is especially great for those that want something else than a beef burger.
---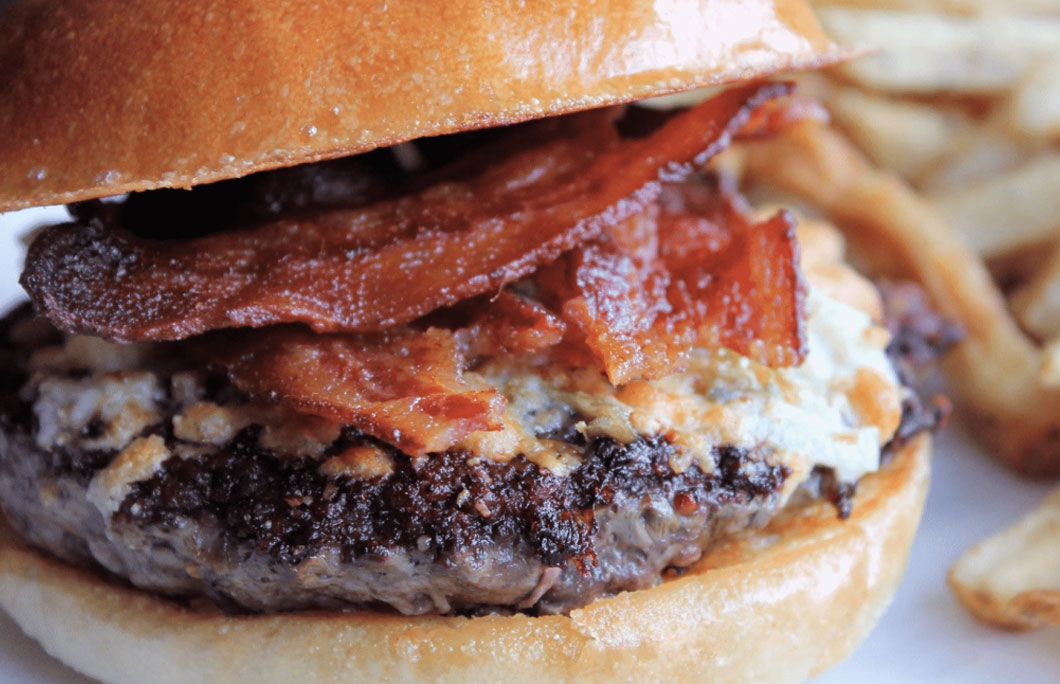 24th. The Creole Burger Bar & Southern Kitchen – Lansing, Michigan
As they say themselves, they serve "Burgers. Beignets. Bourbon. The three most important food groups." Throw in 150 Whiskeys, Southern cooking, half-pound Burgers, and this is an experience you will crave forever.
---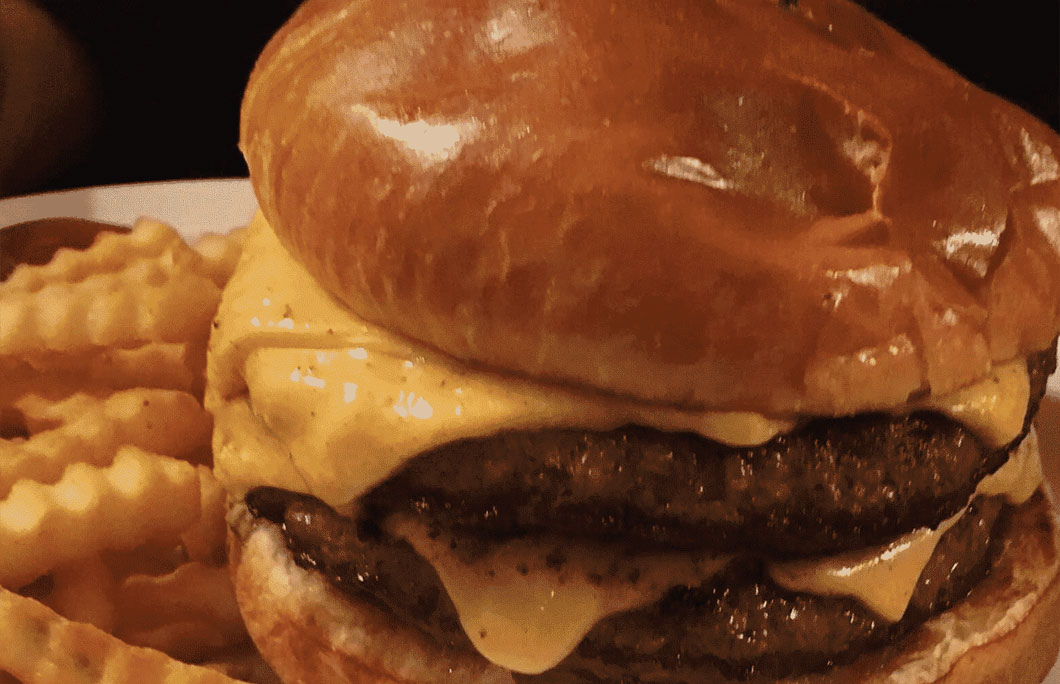 23rd. Mazos Hamburgers – Milawaukee, Wisconsin
Mazos is an old school burger joint where they keep things classic in style. Their patties are freshly made daily. A double cheeseburger here with their famous crinkle cut fries is as tasty as food can possibly get.
Get ready for one of the best burgers in the Midwest.
---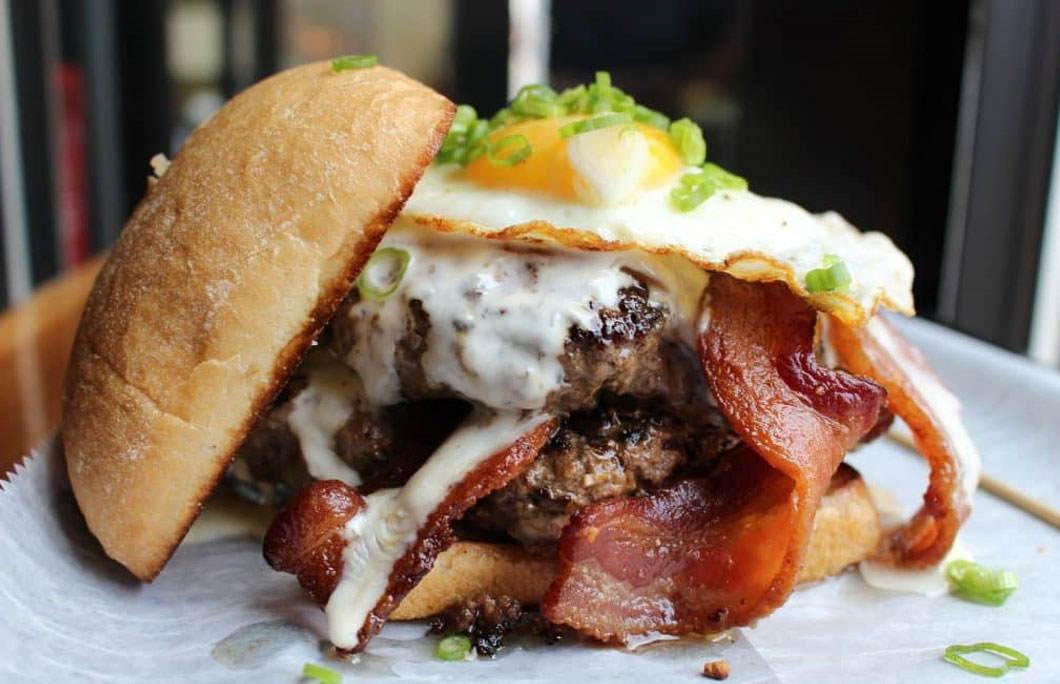 22nd. Block 16 – Omaha, Nebraska
Block 16 cooks up inventive and pure droolworthy dishes with great local ingredients; their family farm is one of their main sources for produce. As for the burger? It's messy but a must-eat. The Croque Garcon burger comes with cheese, ham, a sunny-side-up farm egg, mustard, and truffle mayo on a ciabatta roll.
---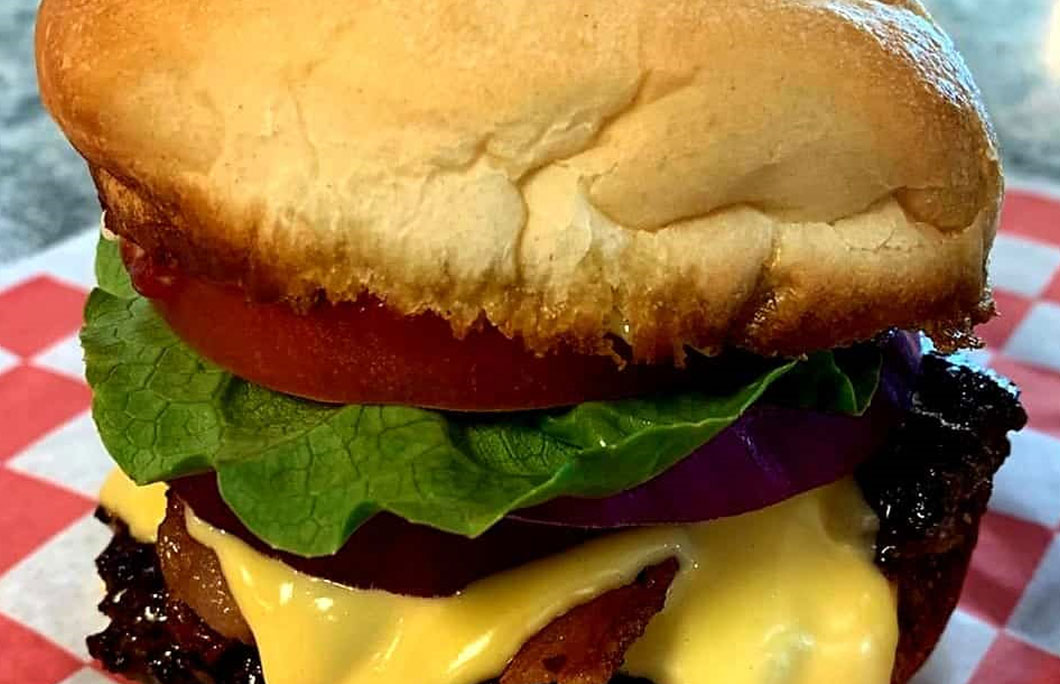 21st. Saucy Focaccia – Cedar Rapids, Iowa
This gourmet burger restaurant goes above and beyond when it comes to flavour. From their fresh baked bread, homemade cheese sauces to fresh pressed beef patties, the burgers here are on a whole other level.
---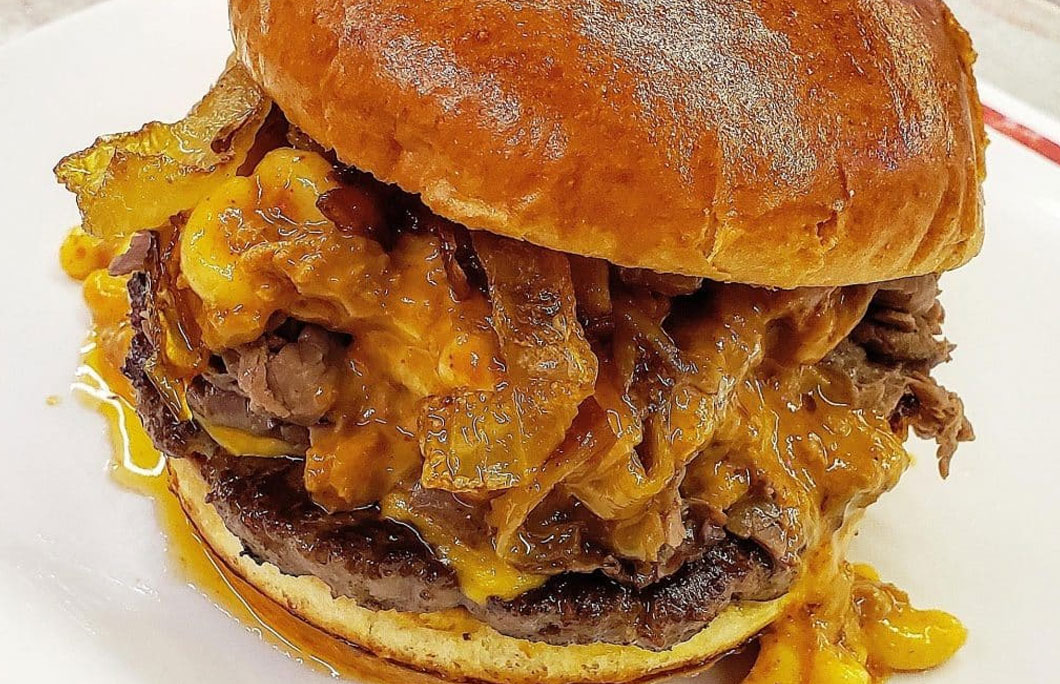 20th. Bulldogs Grill – Wauconda, Illinois
All their meat is ground fresh daily to guarantee the highest quality burgers and they pile the toppings super high with lots of imaginative flavours. Make sure to come with a serious appetite.
---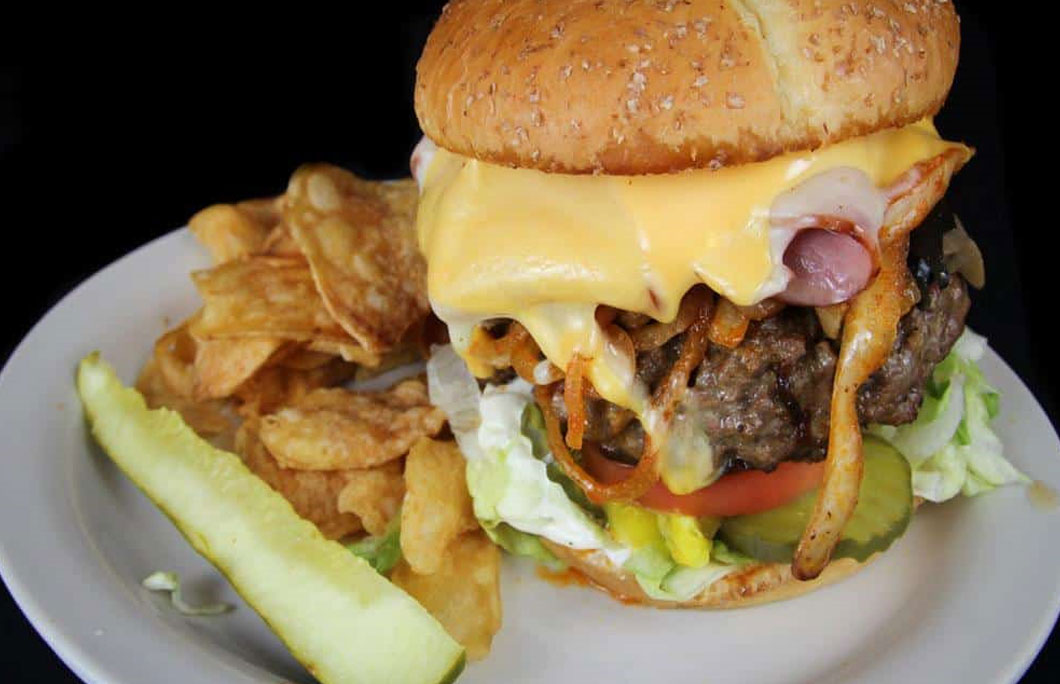 19th. The Thurman Cafe – Columbus, Ohio
The Thurman Cafe is pretty famous for their burgers, especially The Thurmanator. This insanely huge dish is made up of a bun, mayo, lettuce, tomato, pickle, banana peppers, 12 ounce burger, bacon, cheddar, another 12 ounce burger, sautéed mushrooms & onions, ham, mozzarella & American cheese, bun, fries and a pickle spear.
---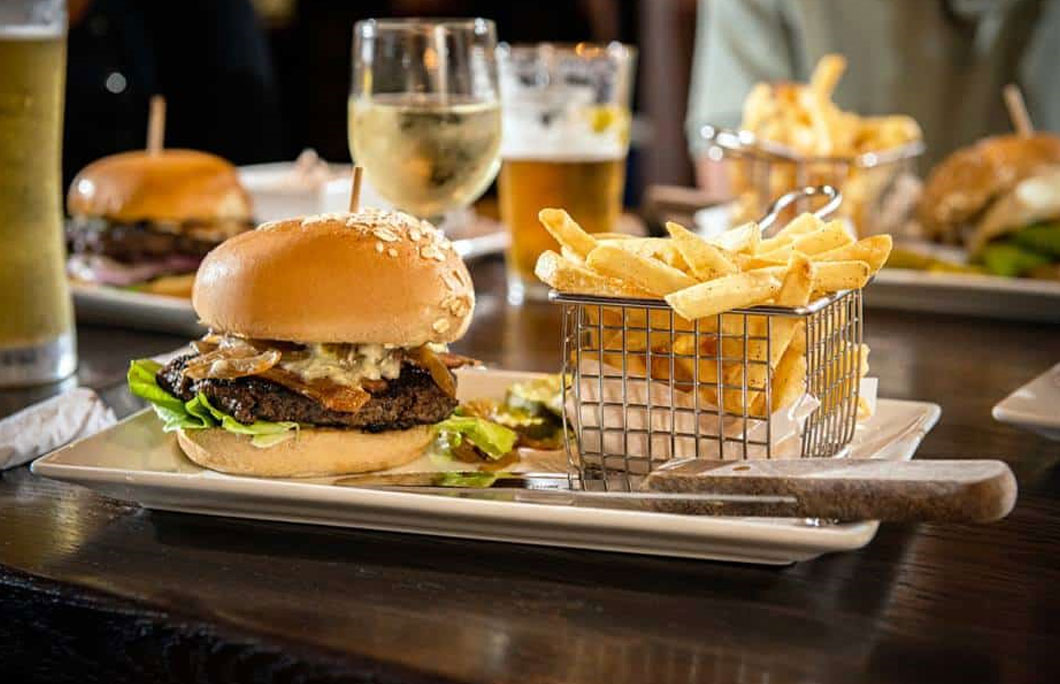 18th. Burgerhaus, Indianapolis, Indiana
Burgerhaus is known as the number-one burger place in Indianapolis — and for good reason. They pair the best in prime beef with zesty natural ingredients from far-off (and not so far) places.
Think: The Cozumel, with island-grilled pineapple and guacamole, or The Monaco, with white cheddar, sautéed onions, and mushrooms.
---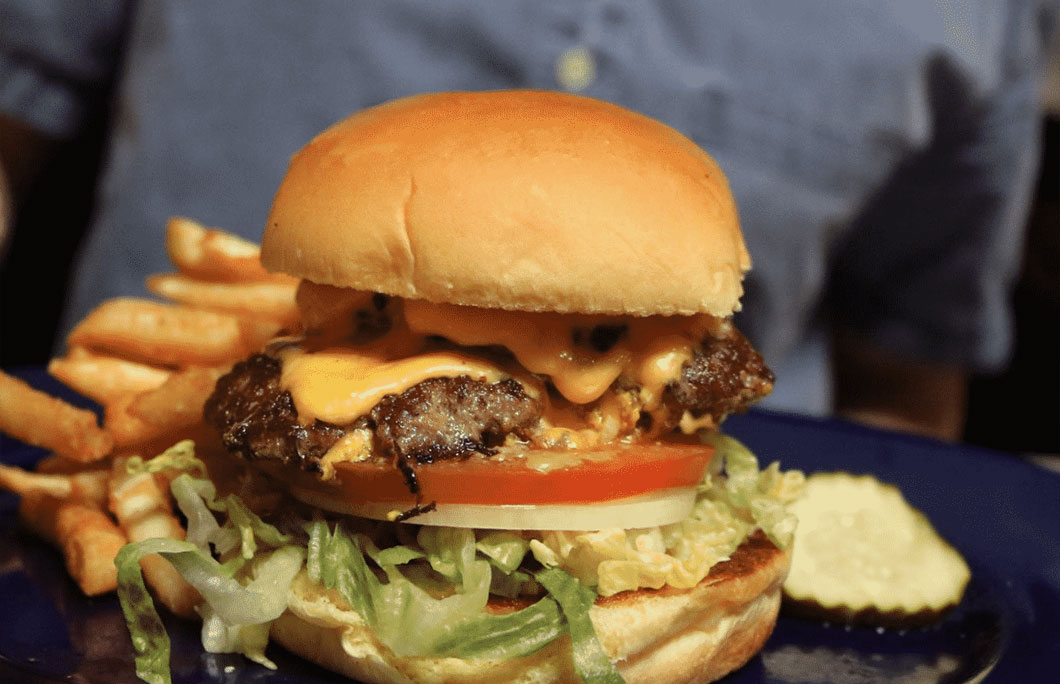 17th. Third Street Social – Kansas City, Kansas
With an All-American vibe menu that is driven by the chefs' imaginations, the burgers here are super high end, with out-of-this-world flavour. Whether you go for the jalapeno spicy BBQ burger or their legendary Animal Style (Thousand Island spread, mustard grilled patties, and extra pickles), you'll be wiping drool off your face for days afterward.
---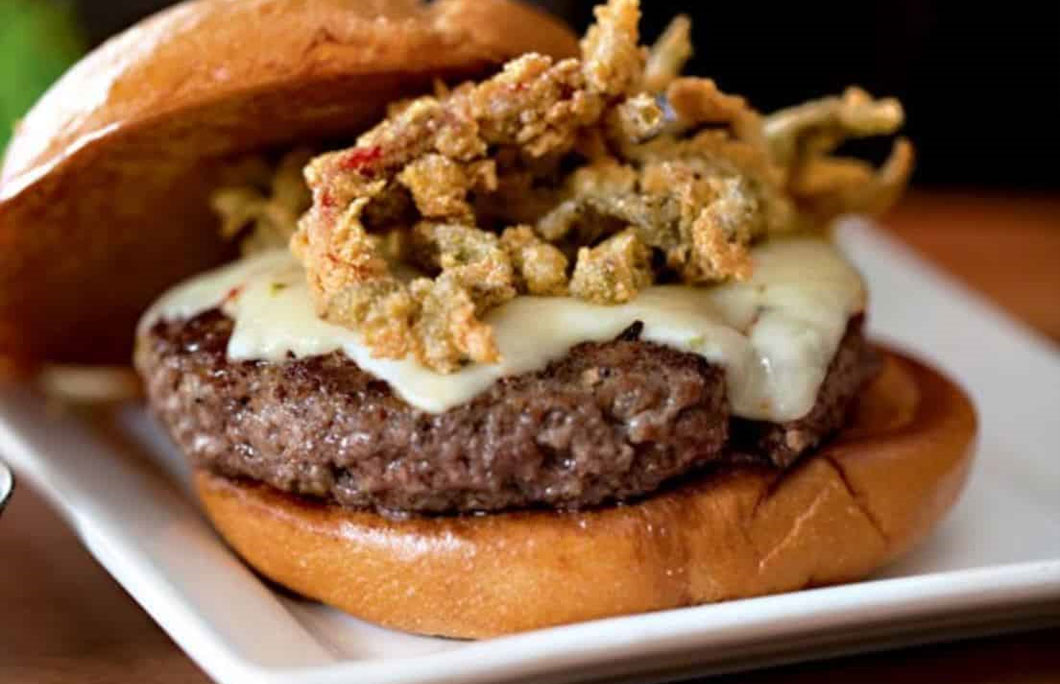 16th. Five Star Burgers – St. Louis, Missouri
You better be able to bring your A+ burger game when you name your shop Five Star Burgers, and best believe, these guys bring it! The variety of burgers that are on the menu here are great for those who are looking for something more than just your regular cheeseburger.
Try their Magic Mushroom Burger as it is very tasty and juicy!
---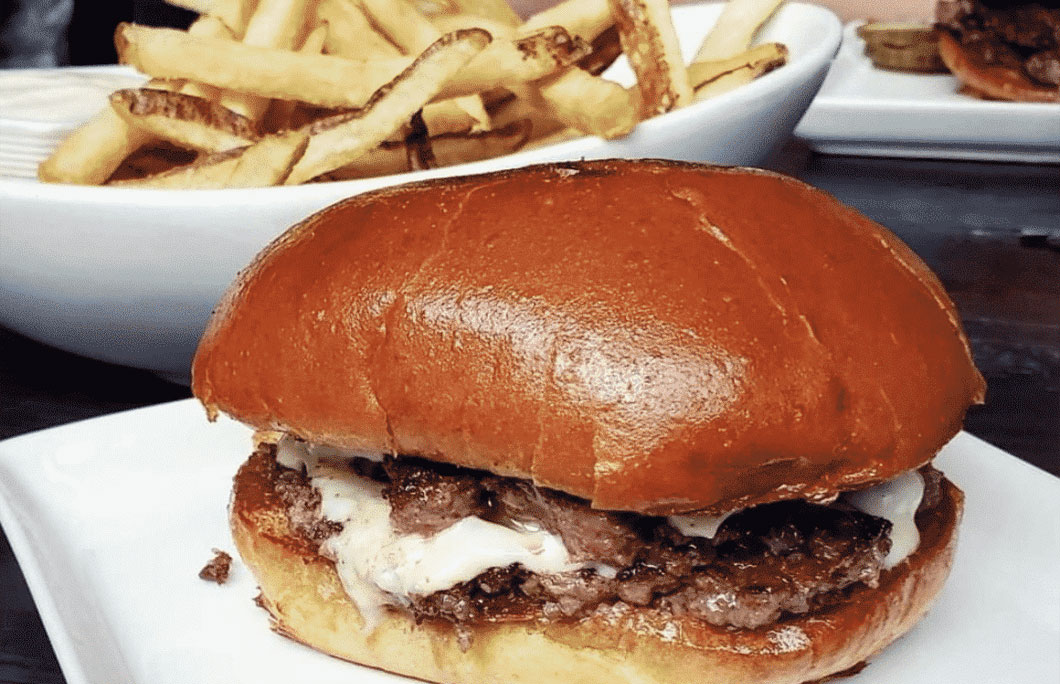 15th. Parlour – Minneapolis, Minnesota
Parlour is probably best known for their world class cocktails but the key to this place is ordering a burger along with your drinks. They place huge emphasis on sourcing only the very best ingredients for their burger and it shows the second you bite into it.
The Parlour burger features ribeye, chuck, and brisket mixed together, for one tasty AF cheeseburger.
---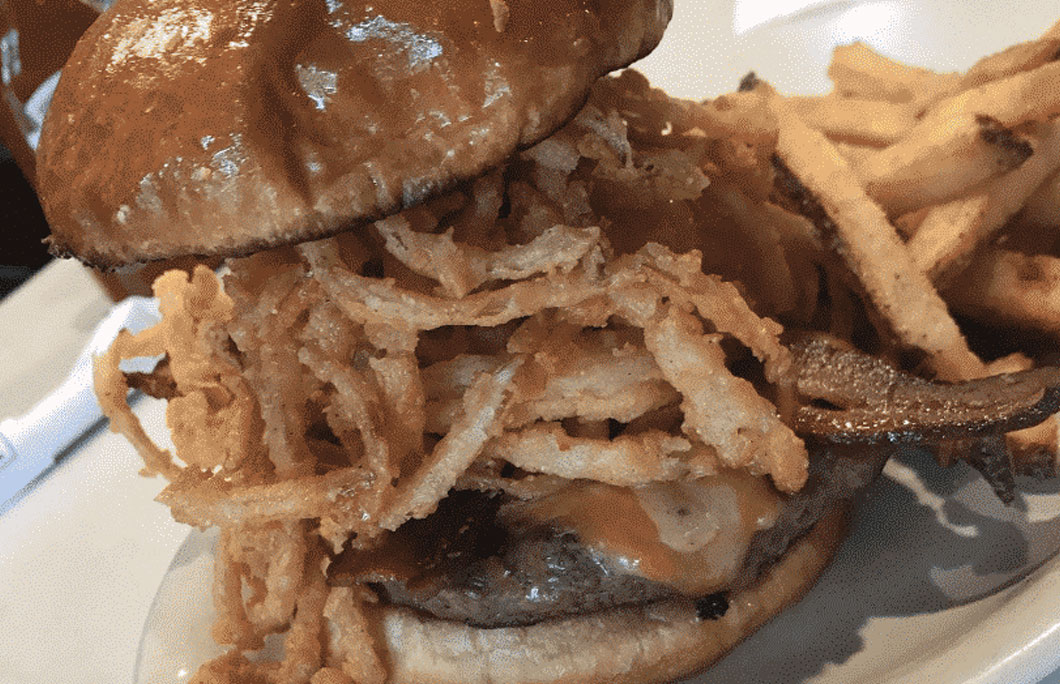 14th. North Avenue Grill -Wauwatosa, Wisconsin
North Avenue Grill has all you could ever want from a diner and more. Like, insanely juicy and tasty burgers stuffed with gooey cheese and crispy onions. Friendly service is the cherry on top.
---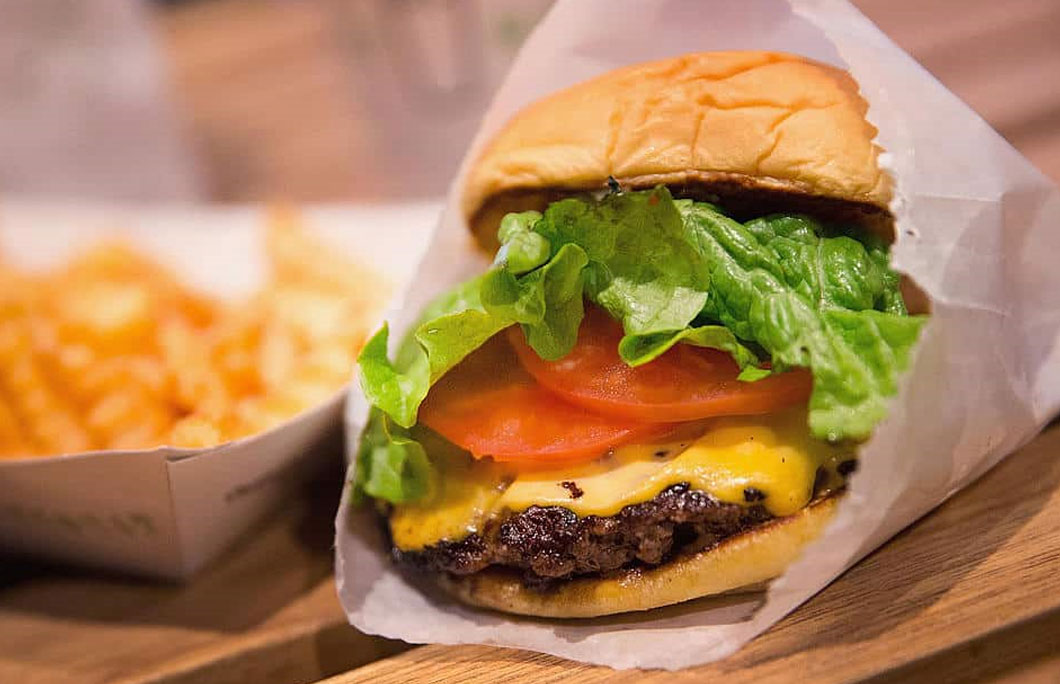 13th. Farren's Pub & Eatery – Champaign, Illinois
Located underground and tucked behind Nitaya Thai, the restaurant may be hard to find at first – just follow the "Burgers & Beer" arrow – for signature burgers and an extensive selection of micro-brewed beers.
---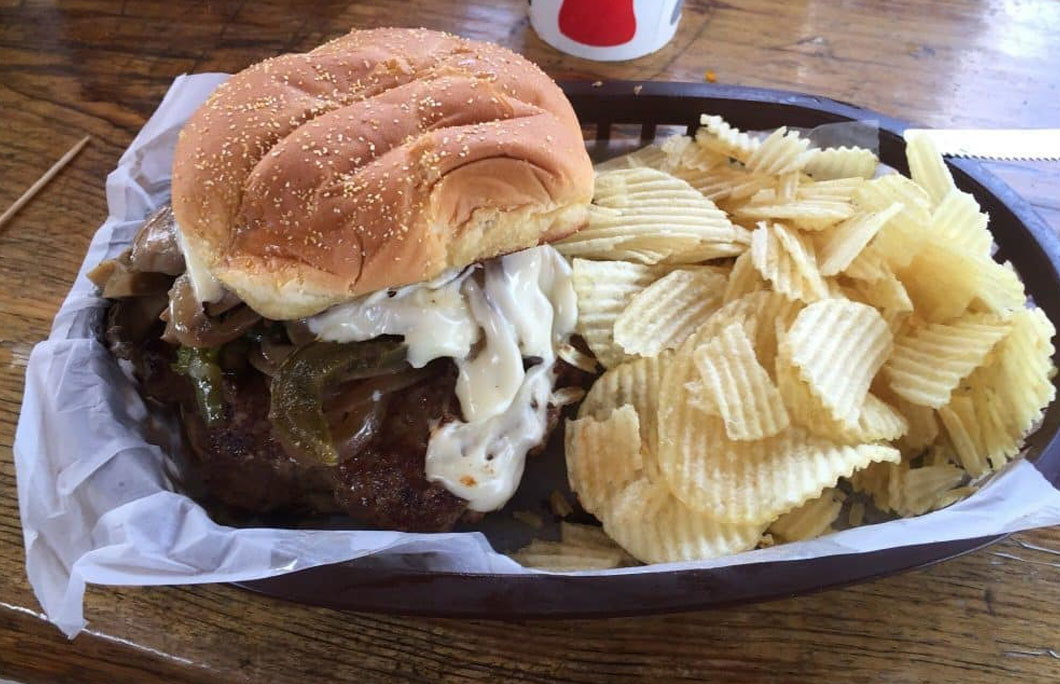 12th. Sugar Shack – Deadwood, South Dakota
The burgers at this charming "mom and pop" joint are BIG. Big on flavour, big on portions and big on tender, juicy meat. Make it a double if you're feeling like a real feast.
You can taste the goodness in every mouthful.
---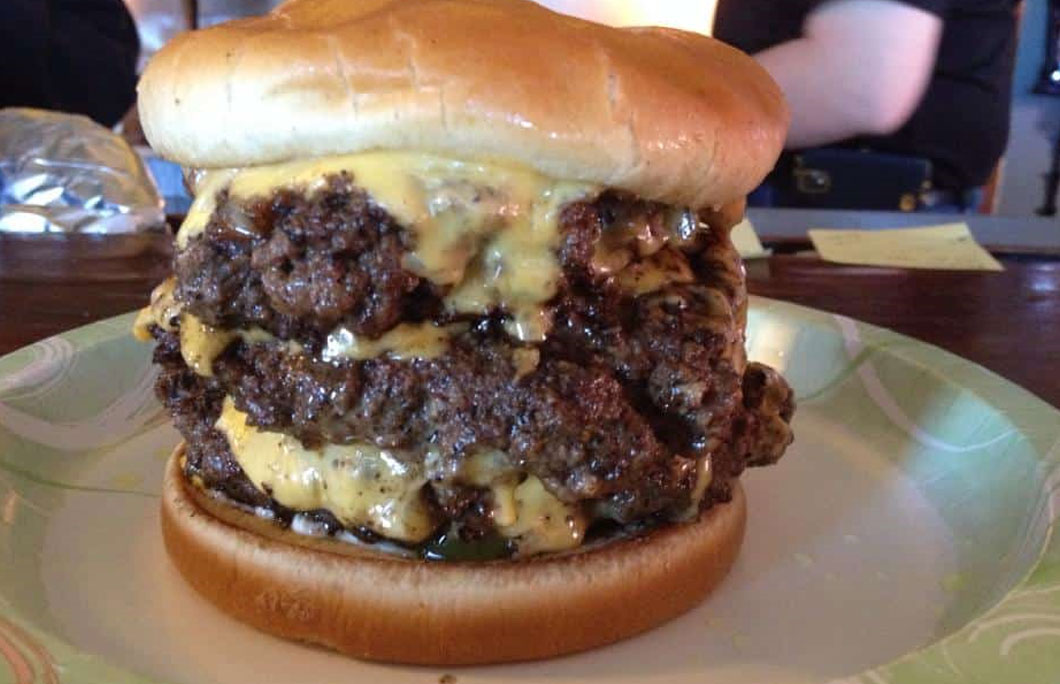 11th. Bomber Burger – Wichita, Kansas
An old-school vibe and flavoursome layers of the best beef patties in Kansas make Bomber Burger a real winner. They use 81% lean ground chuck for a lean, meaty, manly burger.
---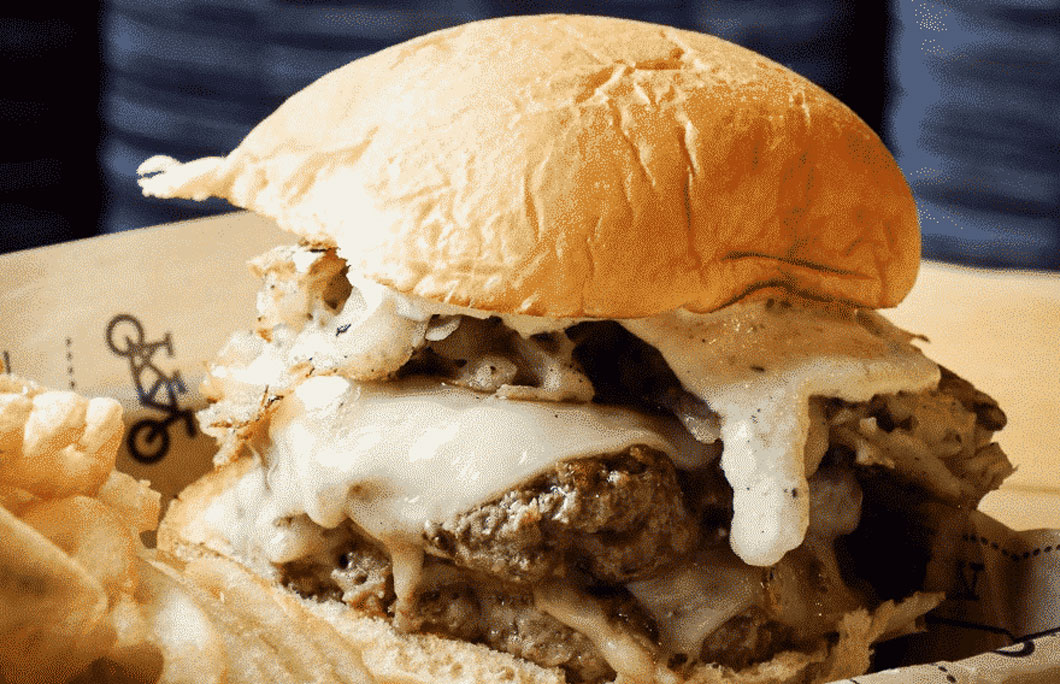 10th. Nano Brew – Cleveland, Ohio
Best known for their craft beer and really driving the whole food and drink scene forward in the city. But you know what goes great with beer? Burgers. This one is no exception to the rule. Magnificent.
Nano Brew is the place to go for some of the best burgers in the Midwest.
---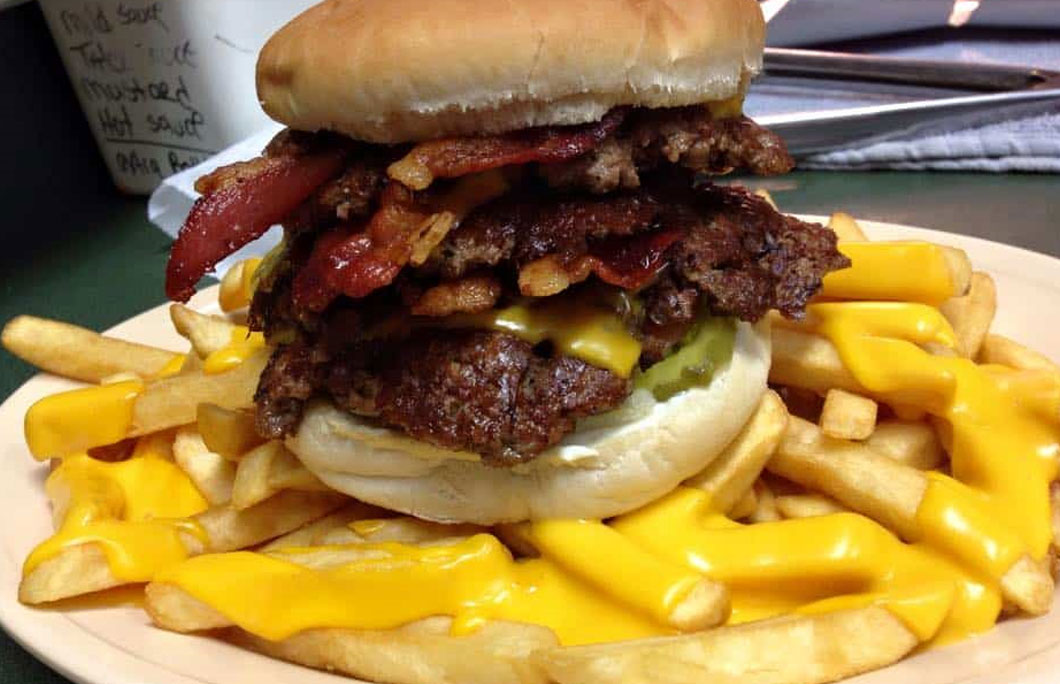 9th. The Superburger – Paoli, Indiana
Feeling super hungry? Get the Triple Newk. It's a Bacon Cheeseburger made with three quarter pound patties made with locally raised 90% lean grass fed beef, three layers of cheese and three layers of bacon.
---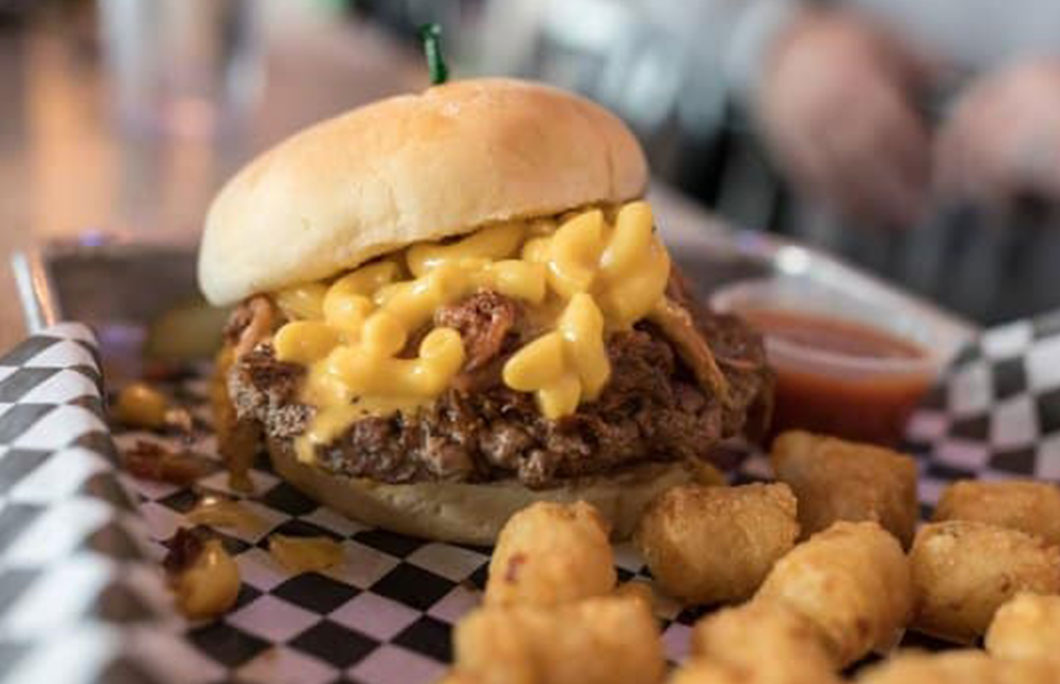 8th. Sickies Garage Burgers – Fargo, North Dakota
Sickies Garage Burgers and Brews' has an endless menu of outrageous Supercharged and Turbocharged burgers, each one tastier than the last. Kobe beef and creative toppings will win you over. These are burgers like you've never known.
---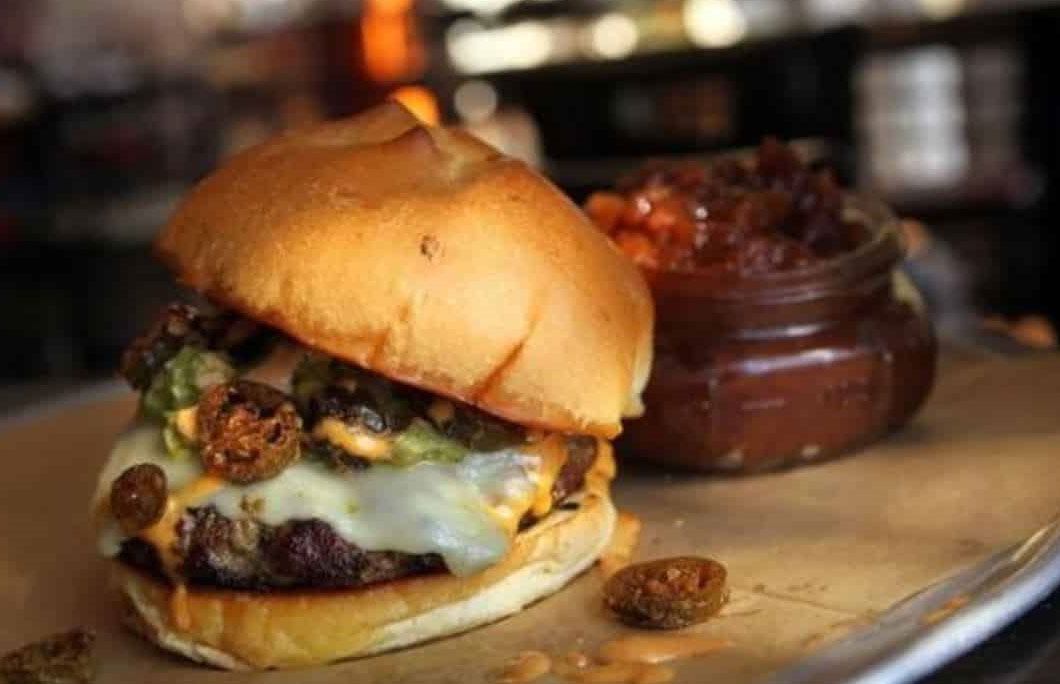 7th. Stacked STL – St. Louis, Missouri
Stacked STL creates some of the best and most creative burgers in St. Louis. The burgers here are filling and include meat, and lots of meat. Ever had brisket in your burger before? Now you can at Stacked STL.
For a little extra beef, get the burger that comes drenched in beef brisket. Twice the beef fun and just a delicious burger.
---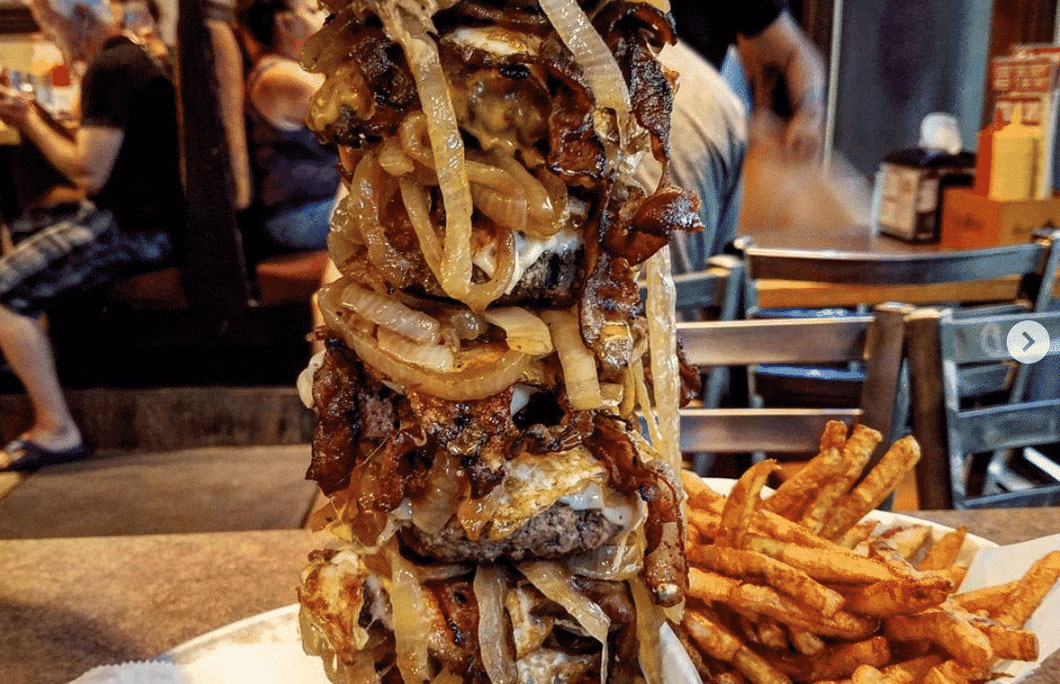 6th. Stella's Bar & Grill – Omaha, Nebraska
Continuously voted Omaha's best burger, this is a showstopper. Their legendary Stellanator challenge is extreme: 6 burger patties, 6 fried eggs, 6 pieces of cheese, 12 pieces of bacon, fried onions, peanut butter… the list goes on.
And don't worry, the regular cheeseburgers are just as tasty but smaller!
---
5th. Kuma's Corner – Chicago, Illnois
Founded in 2005, Kuma's Corner now has five locations, which is a good thing because it means you are never too far away from on of their amazing burgers. Big, thick, juicy patties with perfect pickles.
---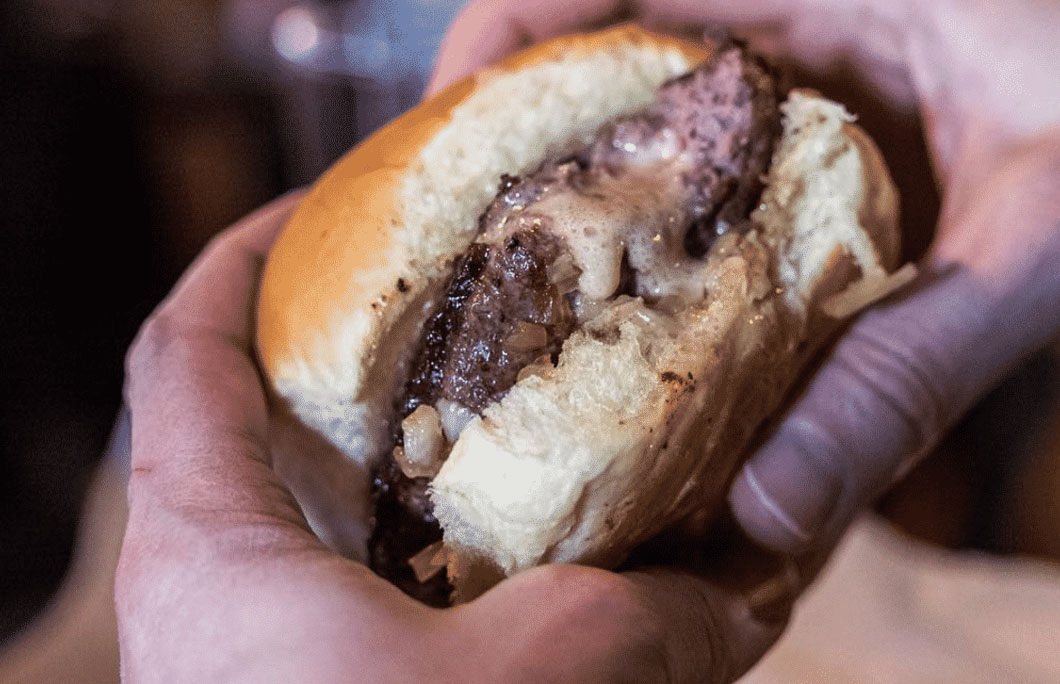 4th. Matt's Bar – Minneapolis, Minnesota
This local landmark created the Jucy Lucy in 1954, when a local customer asked for two hamburger patties with a slice of cheese in the middle. Each "Jucy Lucy" is carefully handmade with the freshest, high-quality beef and filled with the molten hot cheese you can only find here.
---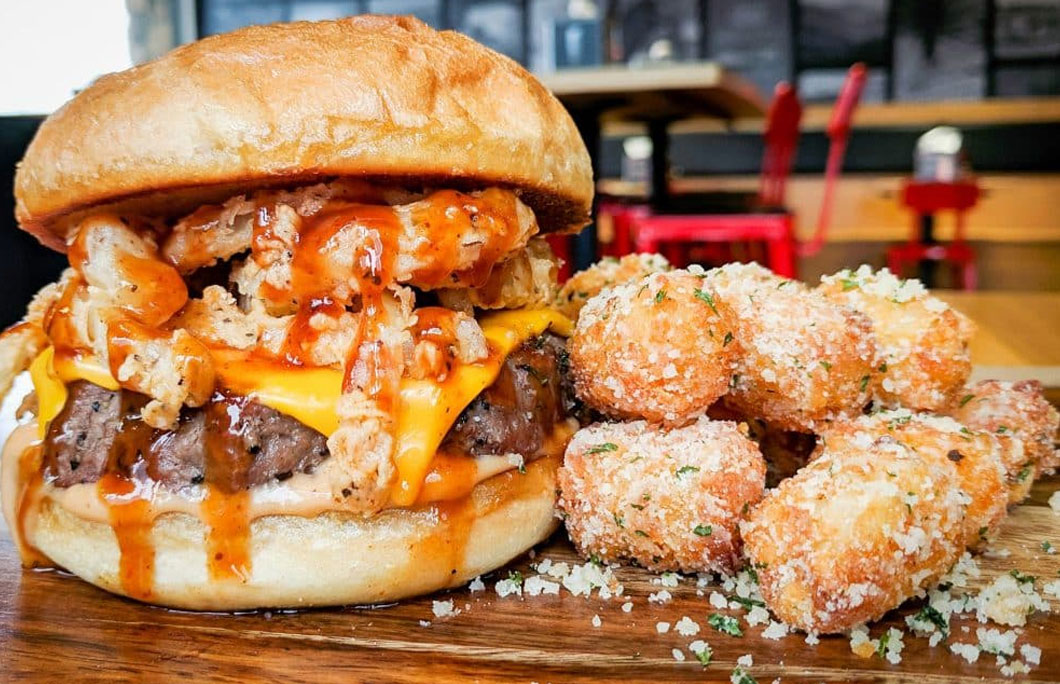 3rd. Smoke the Burger Joint – Massillon, Ohio
Over 130 years after the hamburger was invented, two award-winning pitmasters found a better way to cook them. And so, these hickory-smoked burgers became the staple of an amazing burger chain. Wash it down with a shake.
---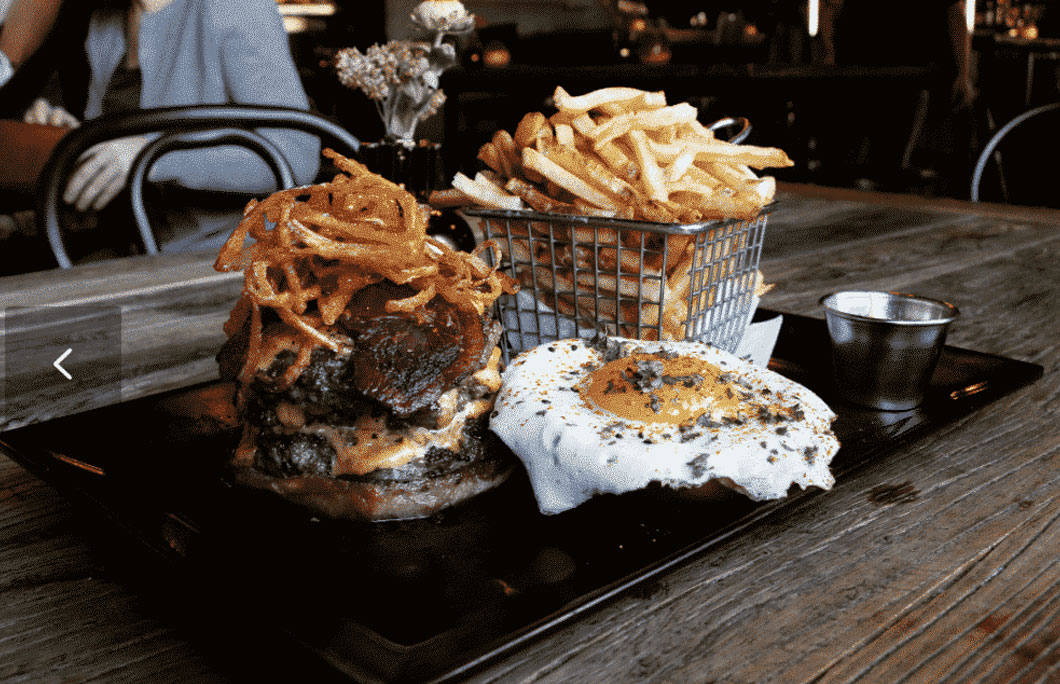 2nd. Little Bad Wolf – Chicago, Illinois
You simply have to try the Wolf Burger at this trendy restaurant. With three beef patties, creamy melted American cheese, onion straws, house-made pickles, mayo and a fried egg, it's an absolute beast.
---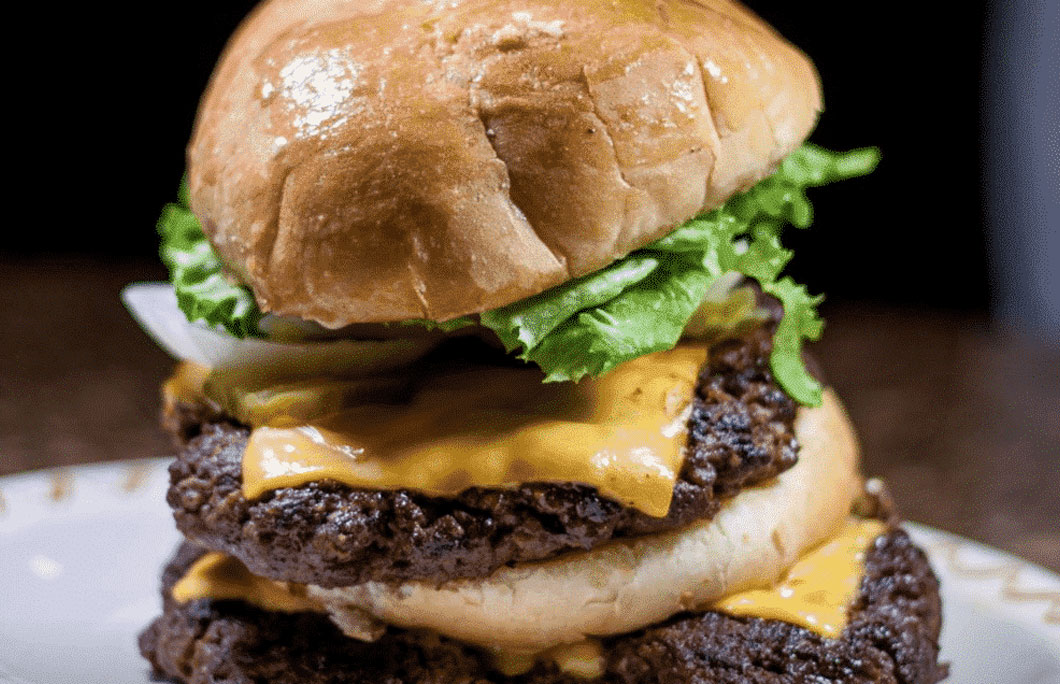 1st. Cutter's – Detroit, Michigan
You can't go wrong with a delicious burger from Cutter's. Get the stuffed cheese burger – tender beef full of cheddar & bacon, bleu cheese & green olives, Swiss cheese, mushrooms, grilled onions.
It's easily one of the best burgers in the Midwest, no, scratch that – it's the best.
---