25 of the Best Cuban Restaurants in the US
The US is home to one of the most diverse and unique food scenes in the world, and Cuban food is no exception. From Miami's Little Havana to Havana on the Hudson in New Jersey, Cuban influence can be felt all around. With so much to choose from, we took the guesswork out and narrowed it down to the 25 best Cuban restaurants in the US. Whether you're after a big helping of ropa vieja or want to pop a few crispy croquetas, we've got you covered.
Best Cuban Restaurants in the US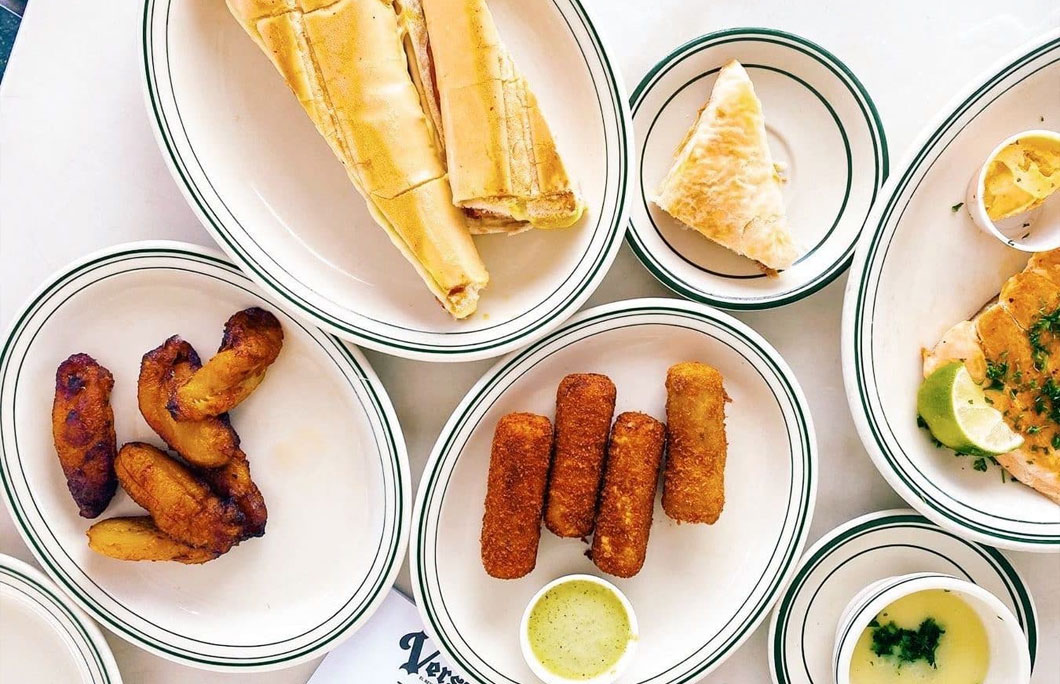 1. Versailles – Miami, Florida
In the heart of Little Havana, you'll find the most famous and best Cuban restaurant in the US, Versailles Cuban Food. Since 1971, Versailles has been whipping up the best Cuban fare in the Sunshine State and has been a gathering place for Cubans all around. Get your fill with their famous Cuban roast pork and don't leave without at least one classic mojito.
---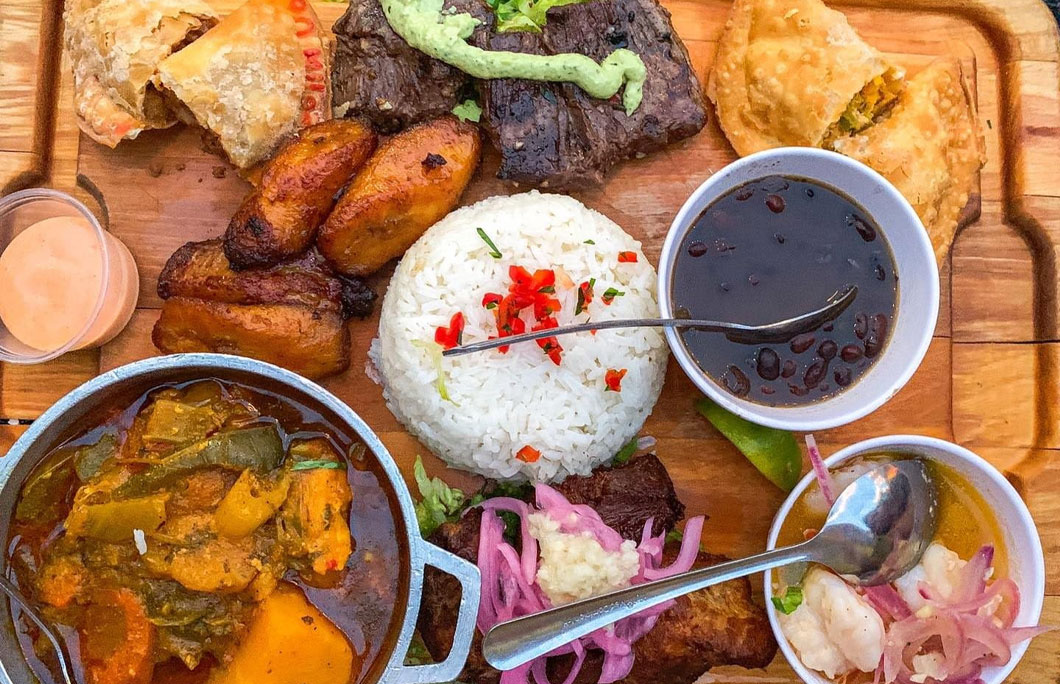 2. 90 Miles Cuban Cafe – Chicago, Illinois
Chicago is loaded delicious eateries, and Cuban food is no exception. 90 Miles Cuban Cafe is run by the Gonzales family who came to the States from Cuba in June of 1980. They made the 90-mile journey on a shrimp boat until they reached Key West. In the years since opening in 2008, they've been dedicated to providing Chi-Town with the best Cuban fare imaginable. Get your fill with a few orders of papas rellenas, croquetas and tamal vegetal; you won't regret it.
---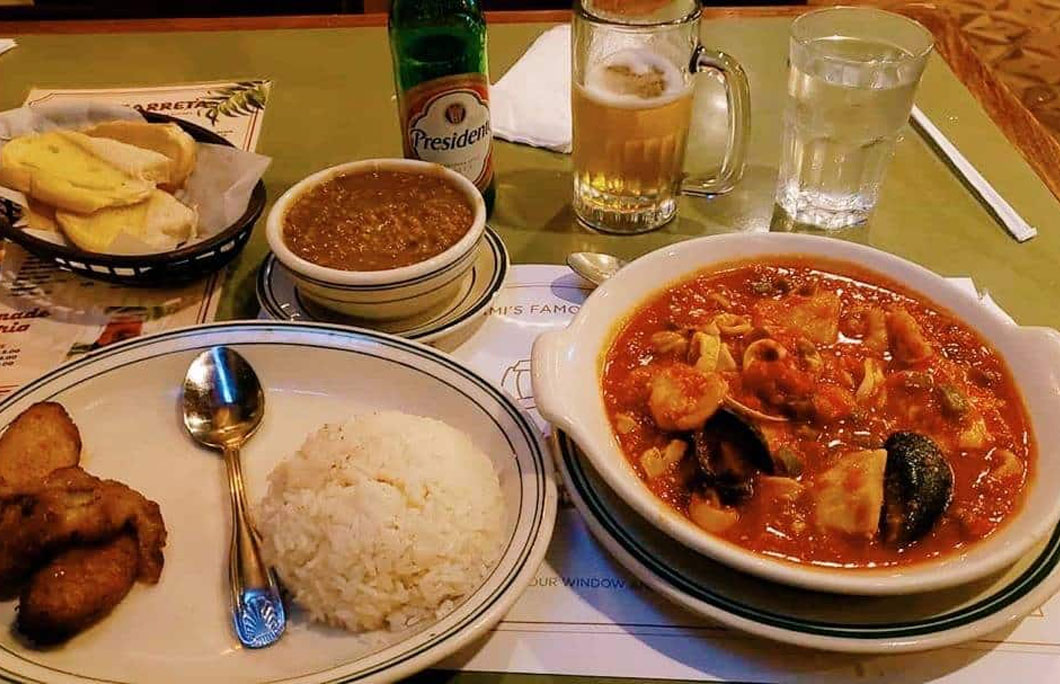 3. La Carreta – Miami, Florida
Another Miami staple in the Cuban food scene is no doubt La Carreta. This cosy eatery first got its start in Little Havana's famous Calle Ocho in 1976. As Cubans continued immigrating to Miami in the following decades, La Carreta grew in popularity. All these decades later, you can still load up on their 'abuela style' food. Treat yourself to some of their insanely good ropa vieja and end your meal with a Cuban espresso.
---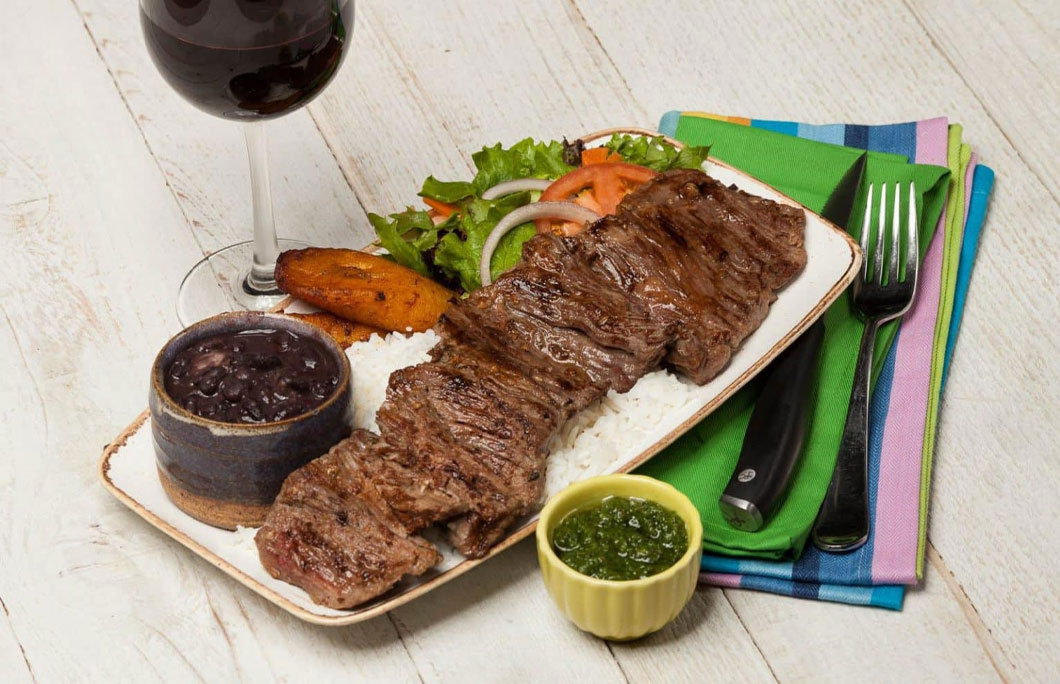 4. Papi's Cuban Grill – Atlanta, Georgia
Papi's Cuban Grill claims to give a 'true taste of Cuba', and they certainly do. Each dish is authentically made from the mariquitas on to the mofongo con camarones. Papi's is ultimately a tribute to Reynaldo Sr's who escaped to America in 1990 with his son Rey Jr. Rey had a vision of bringing the taste of Cuba to Atlanta, and that's exactly what he's done with Papis since they opened in 2002.
---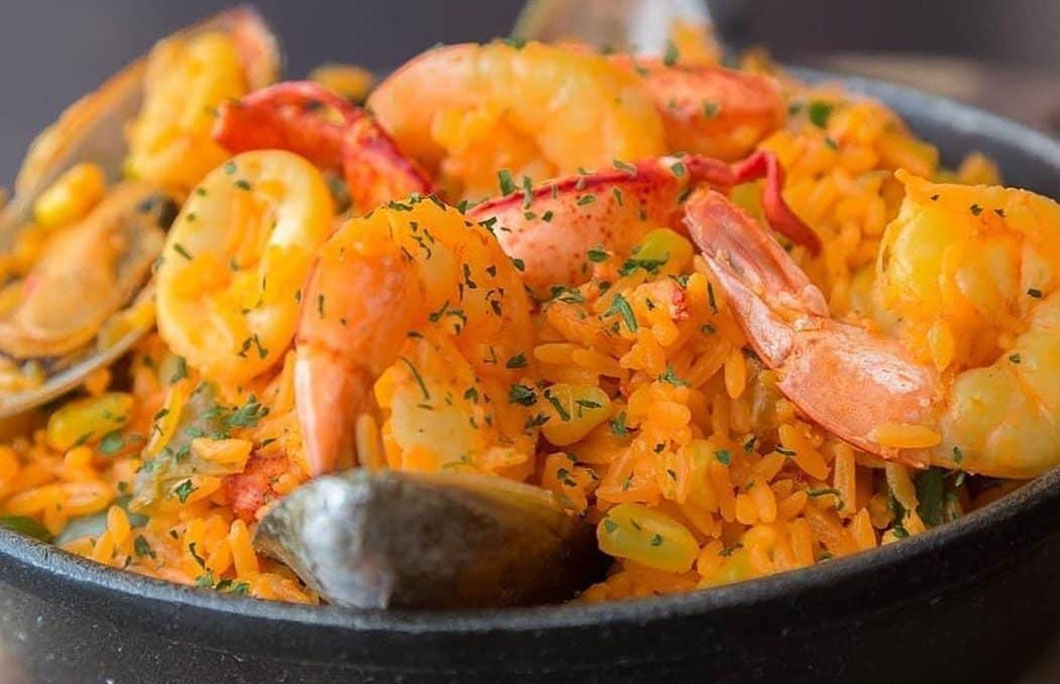 5. Doña Habana – Boston, Massachusetts
Doña Habana puts together some of the best Cuban fares in the country. This Boston gem is famous for their rancho guajiro – slow-roasted pork smothered in caramelized onions. That's not all though. You'll also find a killer Cuban style paella and vanilla caramel flan that is to die for.
---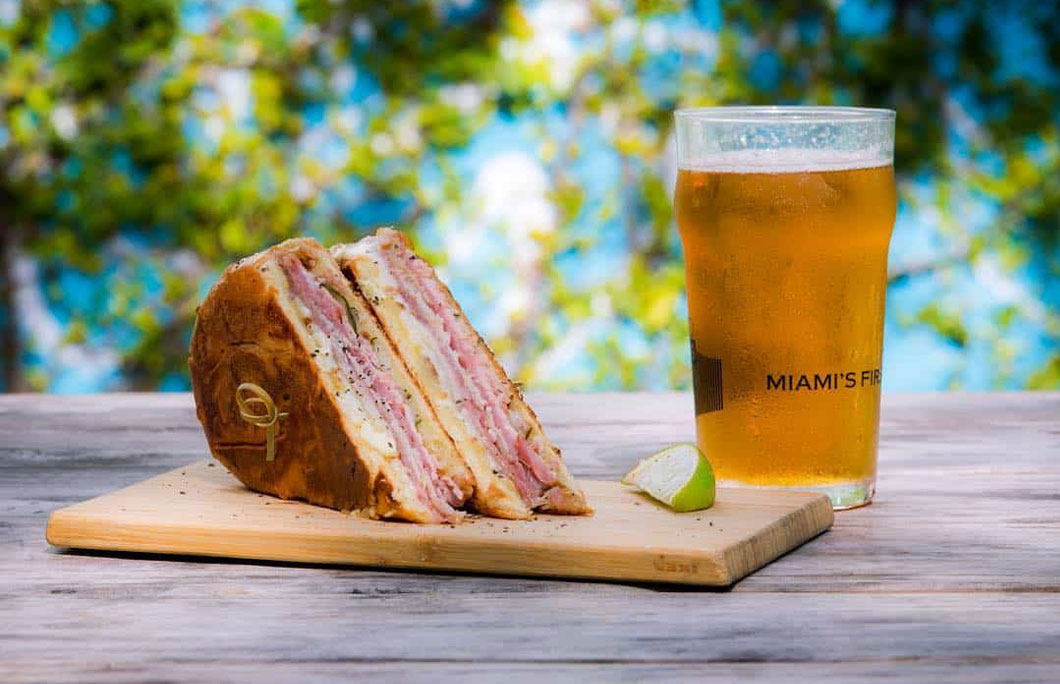 6. Doce Provisions – Miami, Florida
This Miami staple, Doce Provisions is one of the best Cuban restaurants in the US. They pride themselves on locally sourced ingredients and creative recipes that never lack in authenticity and flavour. Make your choice from their incredible line up of classics like tostones, churrasco and classic Cubano. Whatever you do, though, don't leave without an order of their legendary chorizo croquettes.
---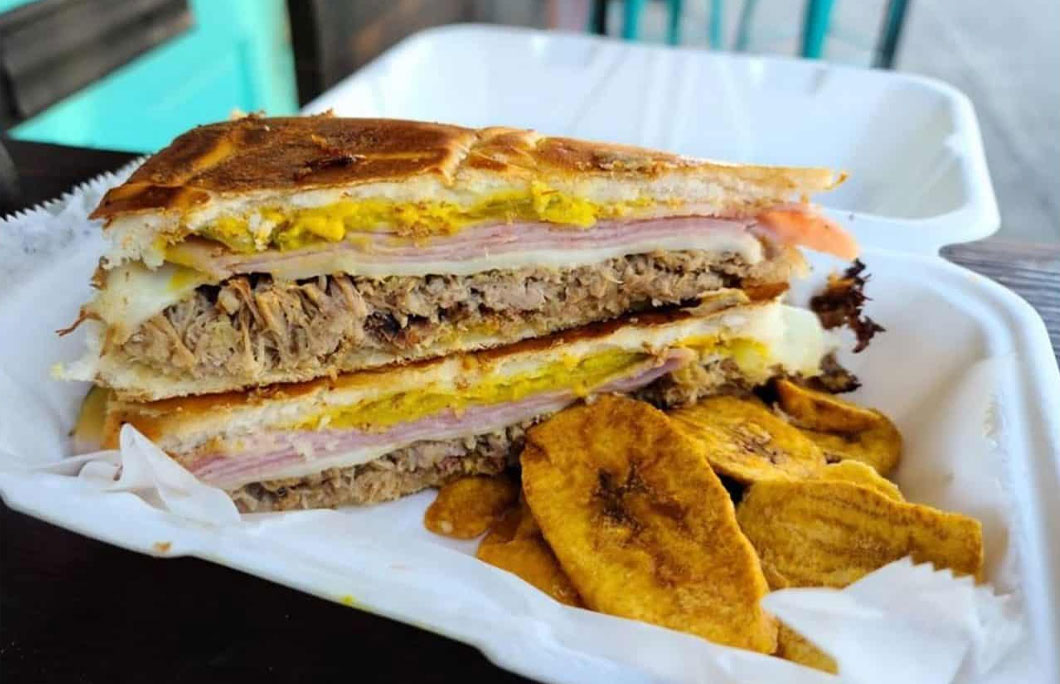 7. My Cuban Spot – Brooklyn, New York
My Cuban Spot is one of the best places in NYC and the country for Cuban food. Cuban-American Miami transplant Louie Estrada aims to bring all of his favourite childhood meals to the people of Brooklyn. Whether you snack on some chicharrones or chow down on classic pan con bistec, it's safe to see that Louie has succeeded in bringing some of the best Cuban flavours to the Big Apple.
---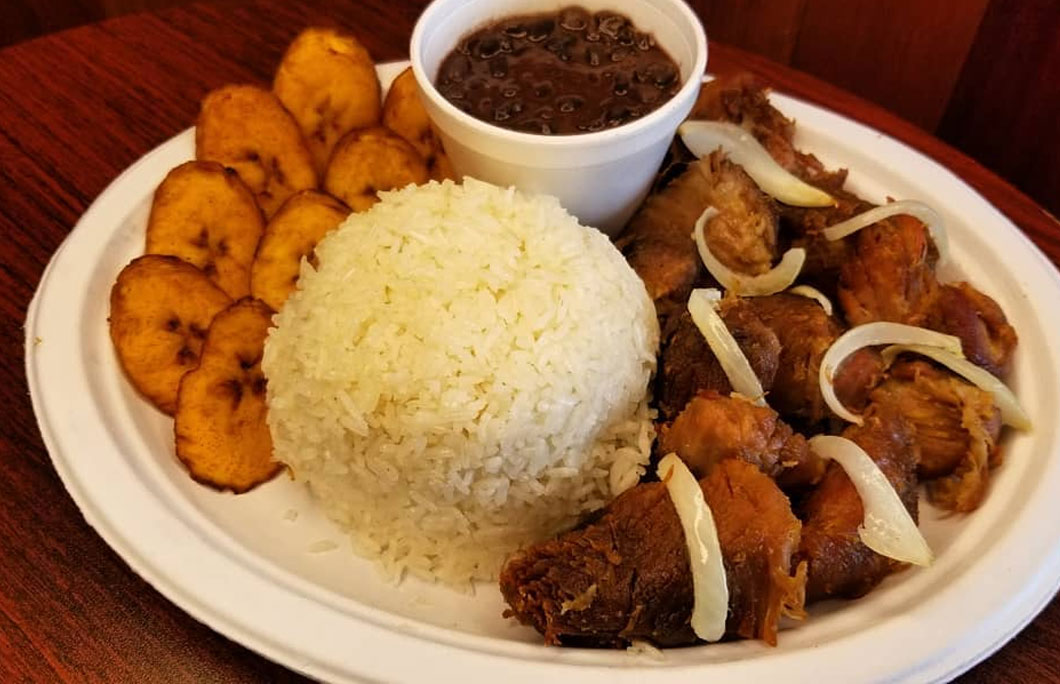 8. Little Cuban Cafe – Fort Lauderdale, Florida
Little Cuban Cafe in Fort Lauderdale has all of your Cuban favourites. This cosy cafe is famous for their Cuban croquettes and stuffed tostones, but they really do it all. You'll find a great line up of the classics like churrasco, ropa vieja, boiled yuca and fried plantain. Be sure to grab a cafe con leche if you make it earlier in the day for a nice kick.
---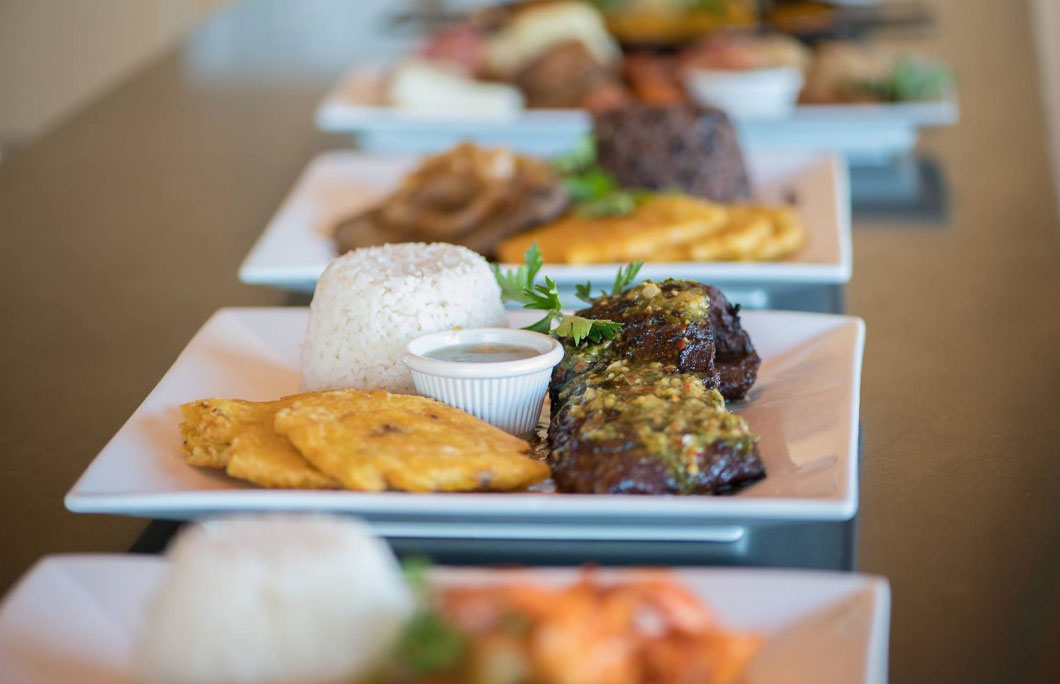 9. 1958 Cuban Cuisine – Westfield, New Jersey
1958 Cuban Cuisine will transport you right to the gorgeous Caribbean island itself. This Cuban owned and ran restaurant is the best in the biz when it comes to authentic Cuban fare from the papa rellenas all the way down to the paella Cubana. Be sure to treat yourself to their classic lechon asado. This slow-roasted pork dish is a staple of Cuban cuisine and one of their best menu items.
---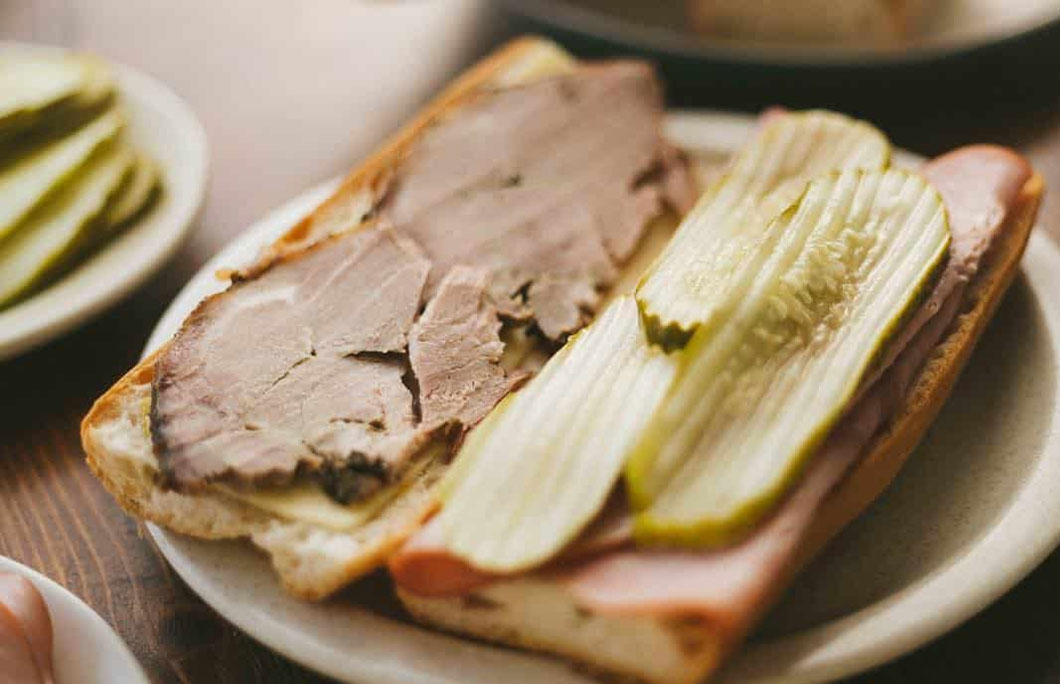 10. El Cochinito – Los Angeles, California
El Cochinito or 'The Little Pig' in English is the authority on great Cuban food in LA. Opened in '88 by Gladys Gutierrez, El Cohinito aims to bring 1950's Havana charm to Los Angeles and beyond. They offer a great variety of Cuban bites, but their most famous is the humble Cubano. This sandwich comes together with the most tender pork you can imagine and is an El Cochinito favourite among tourists and locals alike.
---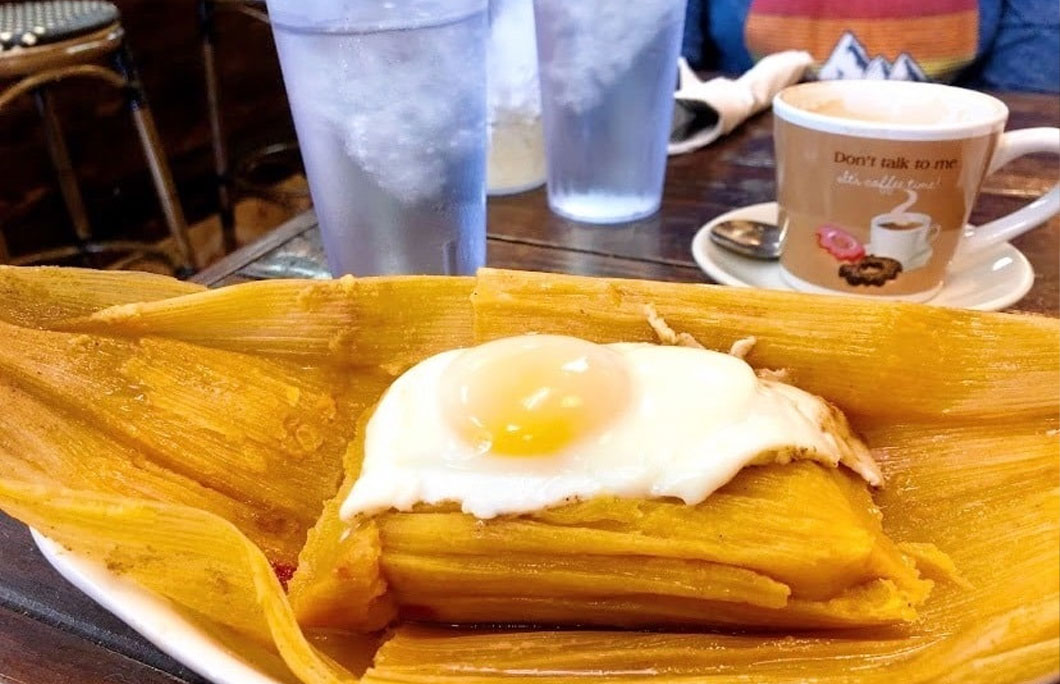 11. El Mago De Las Fritas – Miami, Florida
Ask anyone in Miami where to find the best Cuban sandwiches, and they'll point you to El Mago De Las Fritas. For over 35 years this classic Cuban sandwich joint has been serving the best Cuban style hamburgers, pan con bistecs and guava empanadas. In addition to world-class sandwiches, you'll find the dulce de leche is some of the best around. What really makes El Mago De Las Fritas though, is the service. You'll get everything and more with a smile here and feel like family.
---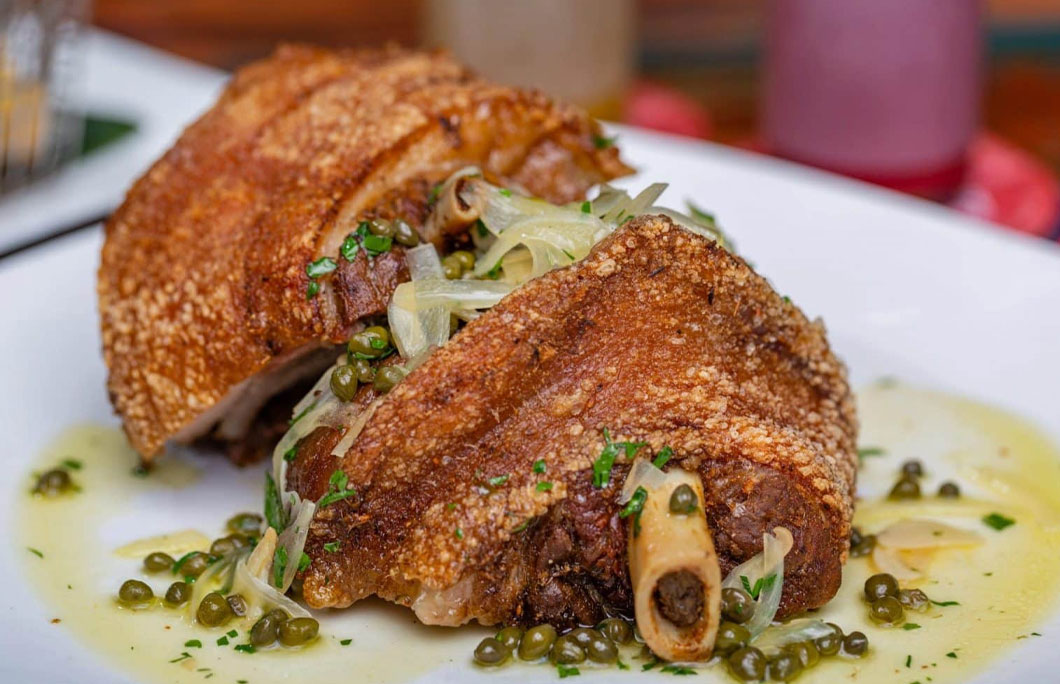 12. Cuba Libre Restaurant & Rum Bar – Philadelphia, Pennsylvania
What goes better with Cuban food than rum? Cuba Libre may be a chain but that doesn't stop it from being the best in Philly for authentic Caribbean bites and Cuban rum. Take your pick from any of their rum flights with an order of Mama Amelia's empanadas. In a pre-pandemic world, you'll see Cuba Libre come alive at night with salsa dancing. Sadly, that has been put on hold for now, but the atmosphere is still lively and welcoming.
---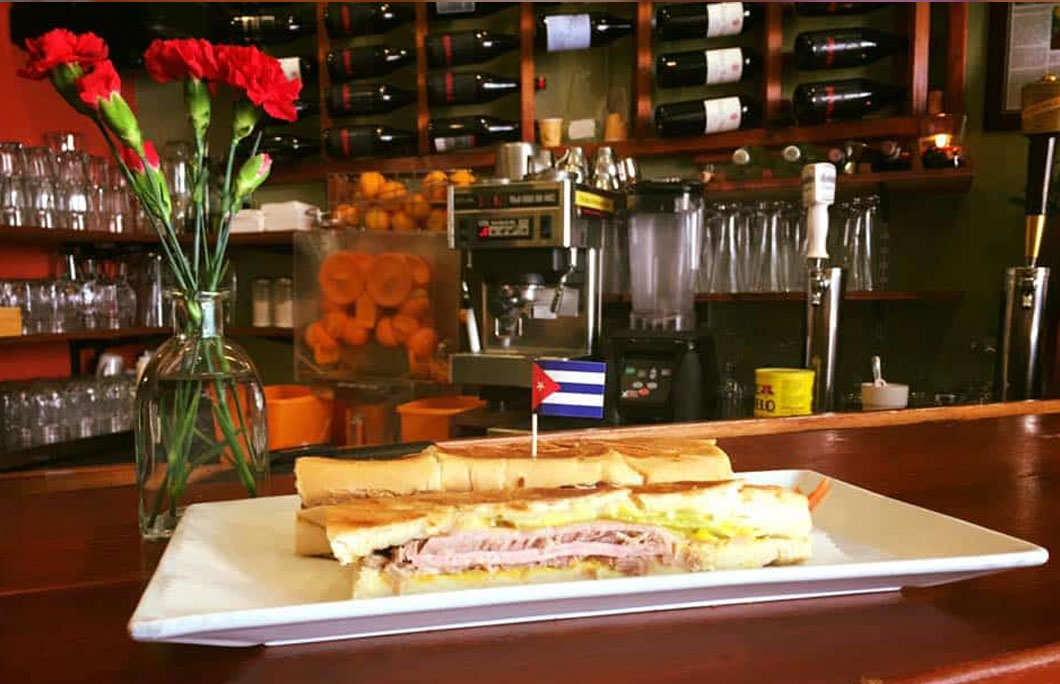 13. Mi Cuba Cafe – Washington, DC
Mi Cuba Cafe is the place to be for incredible Cuban food in a laid back, down-home setting. Whether you're itching for a Cuban coffee or mojo criollo, Mi Cuba Cafe has that and more. Load up on all your favourites from media noche sandwiches, grilled-to-perfection-churrasco or some classic croquetas. Either way, you'll be stuffed for days on the some of the best Cuban bites in the nation.
---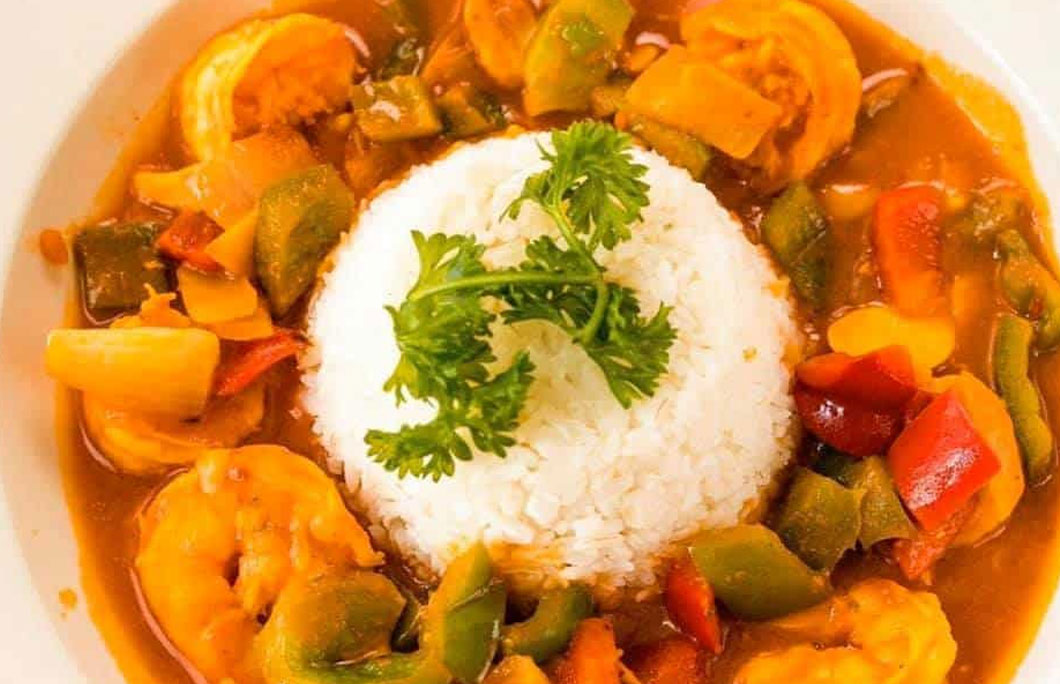 14. Guantanamera – New York City, New York
Guantanamera will transport you right from the bustling streets of Manhattan to Old Havana in an instant. This bumping Cuban restaurant is known for its hand-rolled cigars on Friday and Saturdays and live Cuban music. The real star of the show though is, of course, the food. From the calamares al ajillo to sopa frijoles to rabo encendido, they do it all at Guantanamera.
---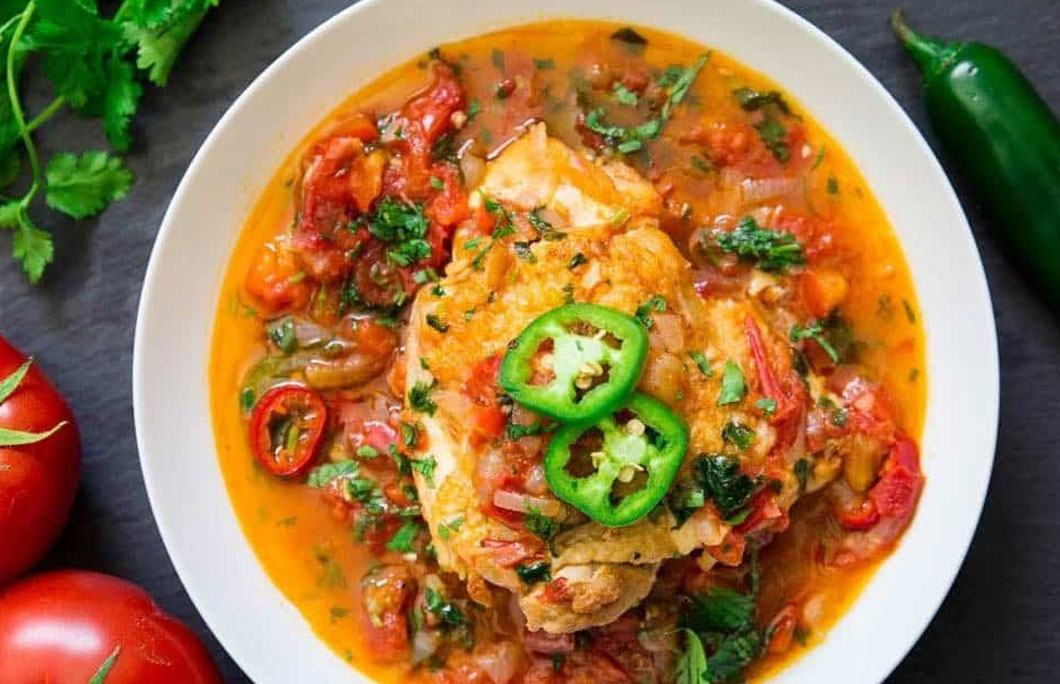 15. The Latin Pig – Plano, Texas
A true gem in The Lone Star State is Plano's The Latin Pig. This Cuban fave is known for its delicious comfort food and vibrant atmosphere. Family owned and operated also means you're guaranteed to have a wide variety of time tested family recipes that have been passed down generations. They offer a whole host of Cuban fare, but the winners are the bistec a caballo and camarones al ajillo. Be sure to treat yourself to the famous flan cubano before leaving.
---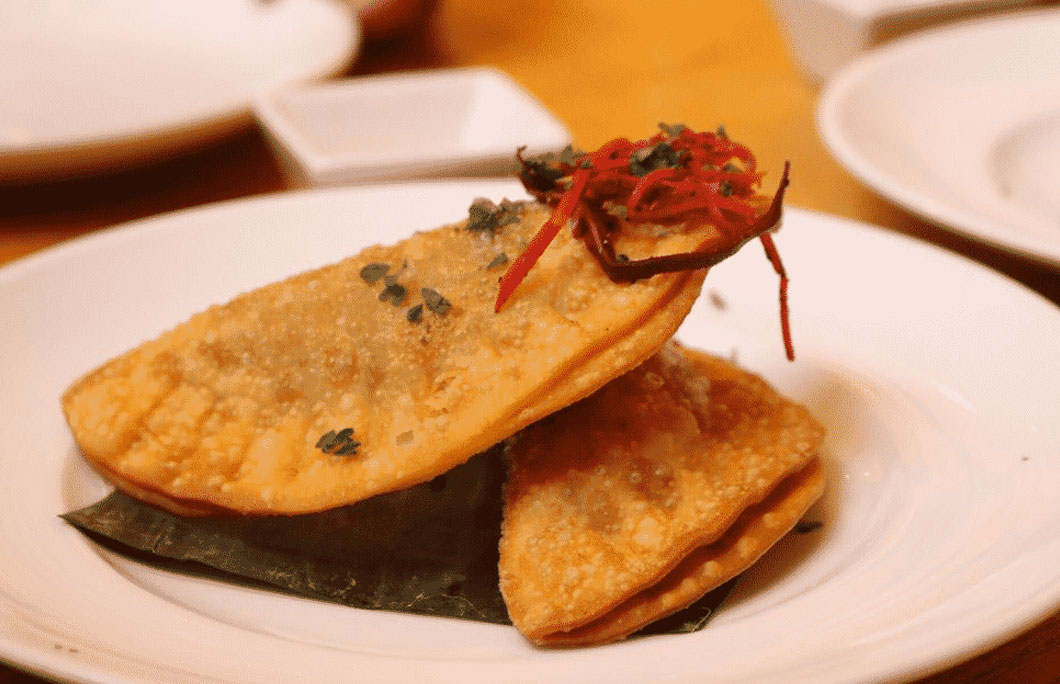 16. El Nuevo Fruitlandia – San Francisco, California
Nobody combines Puerto Rican and Cuban cuisines quite as good as El Nuevo Fruitlandia. In a city known for its diverse food scene it's no surprise that San Fran is also home to one of the best Cuban restaurants in the US. Treat yourself to a hearty helping of their picadillo a la Havana made with expertly seasoned ground sirloin served with rice.
---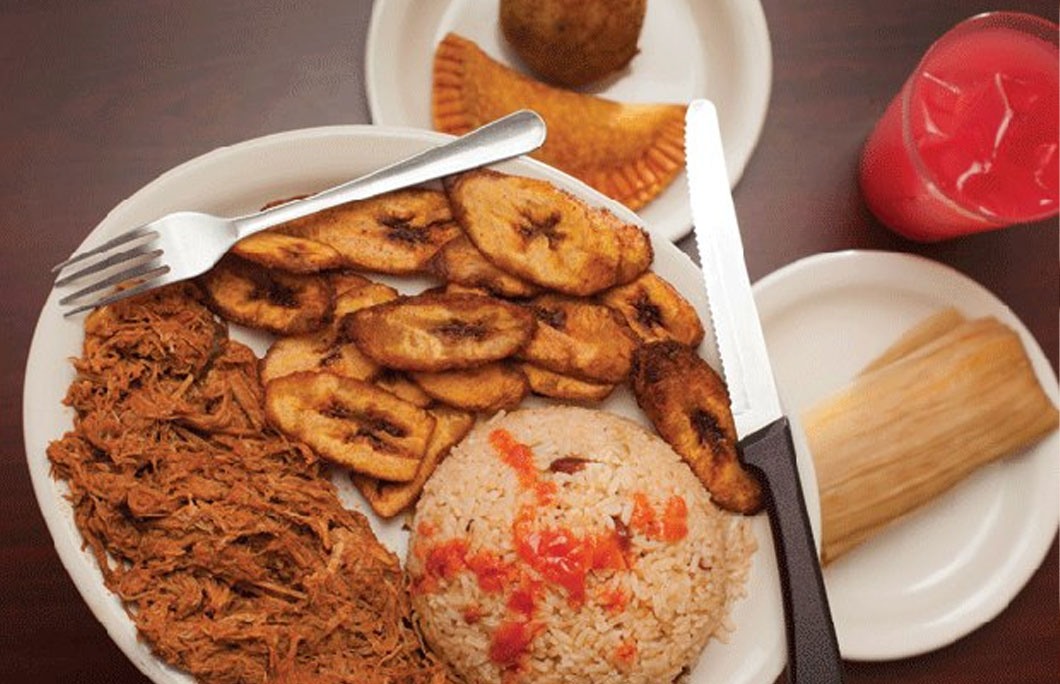 17. Cuban Island Restaurant – Roanoke, Virginia
In terms of Cuban classics like flan, ropa vieja and the humble Cubano, Cuban Island Restaurant is a cut above the rest. This classic Cuban eatery is a favourite for its massive servings, homestyle plates and dedication to authentic Cuban fare. Load up on some beef empanadas or chow down on the fried pork. Either way, you'll be wanting seconds.
---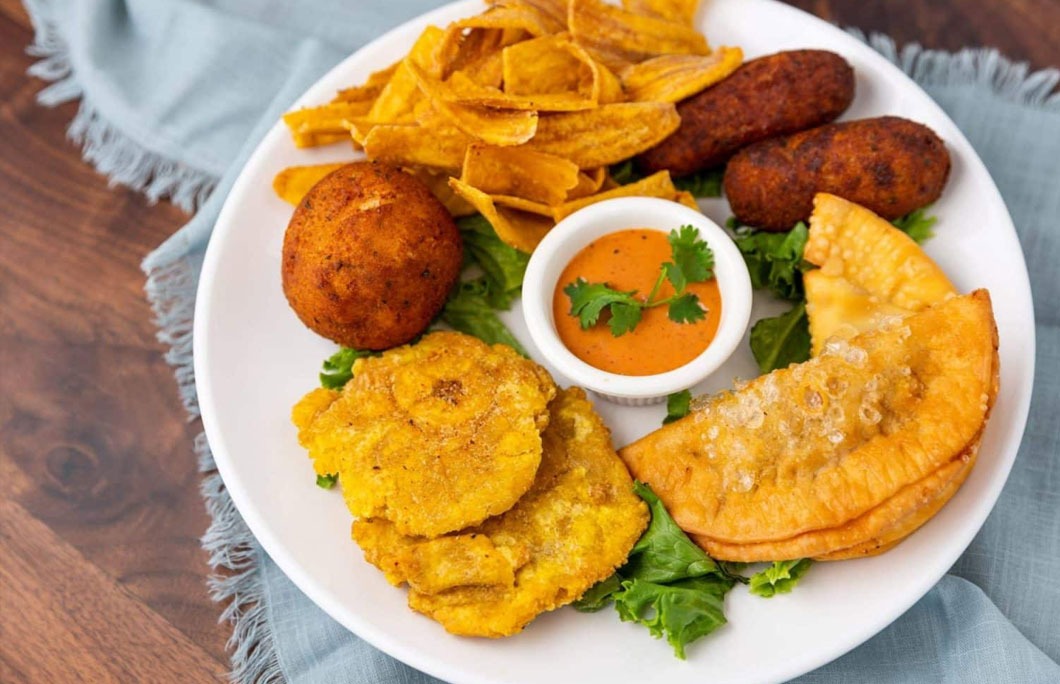 18. Papos Cuban Kitchen – Anaheim, California
Papos Cuban Kitchen is one of the best Cuban restaurants in the US for its lively atmosphere and authentic taste of Cuba. Each menu item is more rich and delicious than the last, and the service just can't be beat. Don't take our word for it though, you can see tons and tons of 5-star reviews online of people saying the same. Spark your taste buds with an order of their legendary pechuga a la Saranda.
---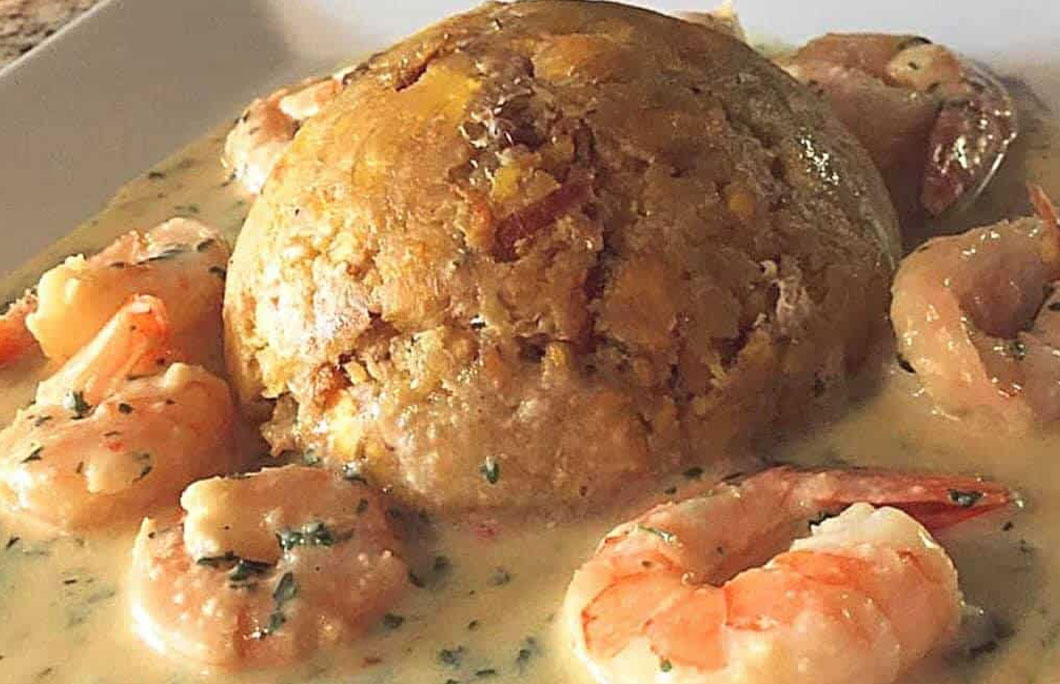 19. Isla Cuban-Latin Kitchen & Rum Bar – La Palma, California
This Cuban eatery slash rum bar is the place to be for deliciously smooth rums alongside crazy good food. Whether you opt for the ceviche de camaron y mango or go big with some masitas de puerco, it won't be hard to see why Isla Cuban-Latin Kitchen & Rum Bar is so popular. From the croquetas to the last drop of Cuban rum you'll be raving for days.
---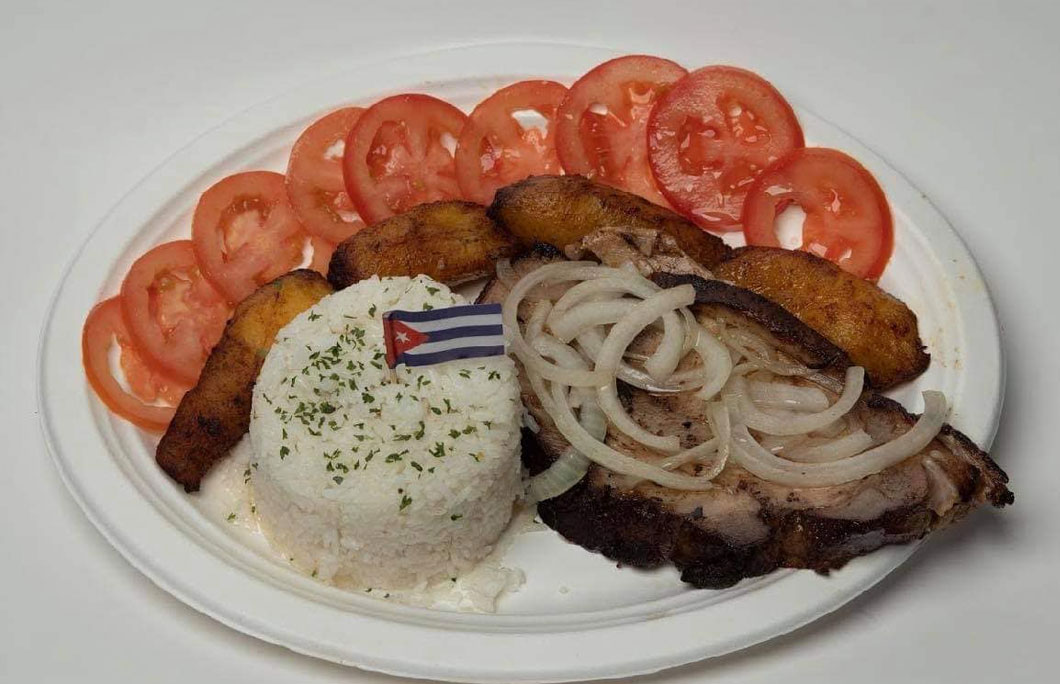 20. Havana Station – Portland, Oregon
This Portland favourite is tucked away in the Morrison Market and is known for the most delicious Caribbean bites in the Beaver State. The masas de cerdo fritas are a local legend of sorts and the picadillo a la Habana is nothing short of life-changing. The service isn't lacking either; you'll find the atmosphere and staff here to be friendly and welcoming as if you're family.
---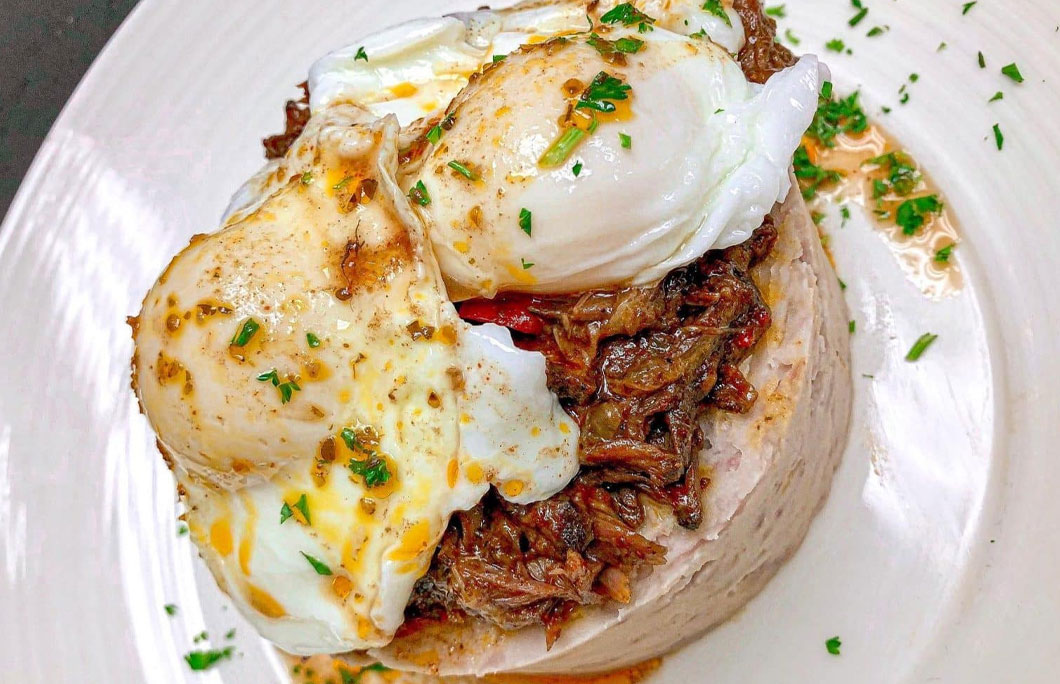 21. Trova Cuban Cafe – North Bergen, New Jersey
Trova Cuban Cafe is an artsy, eccentric slice of Havan heaven. They pride themselves on embodying the Cuban spirit at Trova Cuban Cafe with a variety of Cuban music, colourful Cuban art and traditional food that all come together to make the Cuban soul. Their dedication to Cuban culture is evident in every last one of their items from the rum glazed shrimp to the churrasco style chicken.
---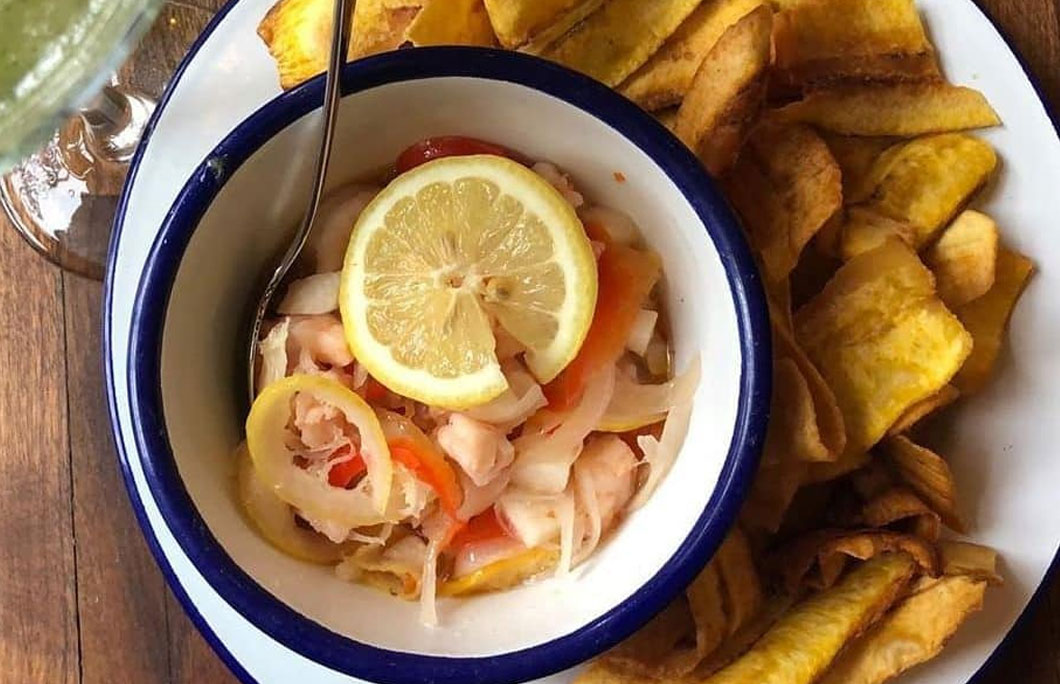 22. Manolito – New Orleans, Louisiana
While the Big Easy is usually known for its incredible Cajun food, it also boasts one of the best Cuban spots around, Manolito. This homey restaurant-bar celebrates hearty Cajun comfort food in every way imaginable. Whether you chow down on the arroz con pollo, lechon asado or snack on some yucca fries, you'll definitely be hooked on Manolito.
---
23. Cafe Piquet – Houston, Texas
Cafe Piquet is a Houston fave that kills it with classic Cuban dishes, especially when it comes to sandwiches. Take your pick from either of their award-winning sandwiches such as the pan con croquetas made with croquettes and swiss cheese or the sandwich de policia made with tender pork and plantains. Equally delicious however are the papa rellenas and empanadas.
---
24. Carlos Poco Loco – Toledo, Ohio
Carlos Poco Loco in Toledo serves up the best Mexican and Cuban food around. Whether you chow down on some Cuban tamales or fest on some Cuban roasted pork 'en cazuela' style, you'll be hooked for good. This Mexi-Cuban gem is a staple in Toledo's food scene from the vibrant atmosphere to the deliciously unique Caribbean bites.
---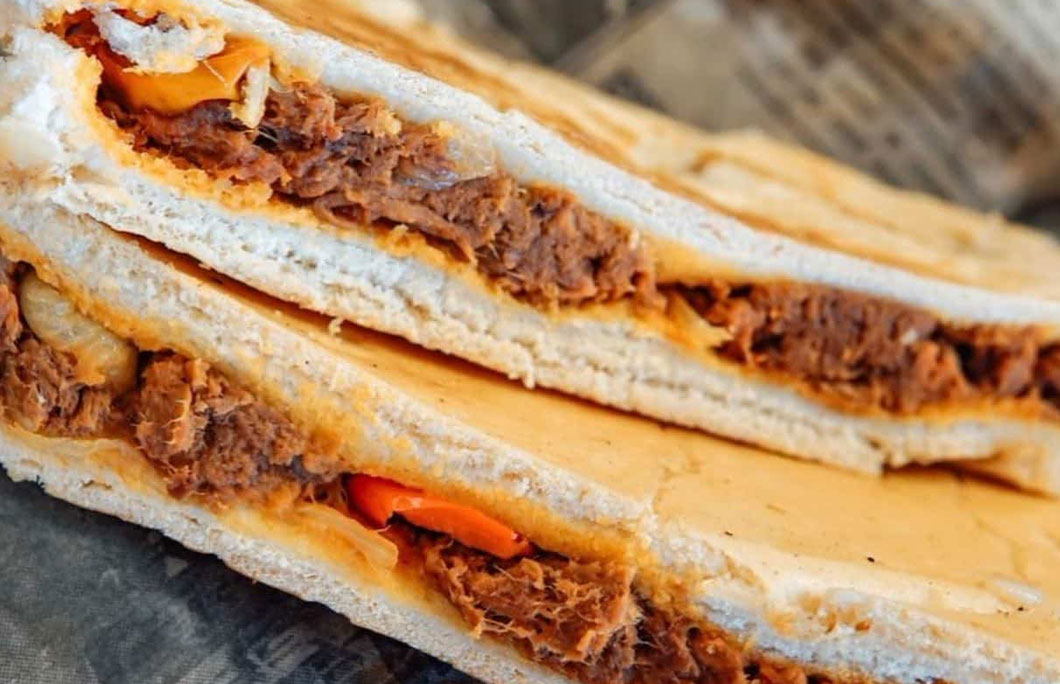 25. International Bakery Cuban Dulceria – Carrollton, Texas
If you want a taste of a classic Cuban bakery look no further than International Bakery Cuban Dulceria. This Carrollton gem has been a favourite in the Latin bakery scene of DFW since 1979. Whether you're after a stout cup of Cuban coffee or have an itch for a classic dulce de leche jelly roll, they've got you in mind. It's not all coffee and sweets here, either. This Cuban bakery also offers a huge host of sandwiches and savoury treats.
---