7 Best Places for Snorkeling in Akumal
Akumal (or Place of the Turtles) is located along the Riviera Maya stretch of the Caribbean coastline on Mexico's northeastern Yucatán Peninsula. The region is famous for its crystal clear, warm waters and proximity to the Mesoamerican Reef. This reef is home to home to more than 65 species of stony coral, 350 species of mollusc, and more than 500 species of fish. It also includes sea turtles, rays, manatees, and sharks. There's also a wide variety of snorkeling spots from which to choose. So, whether you want to don your mask and fins and explore ancient ruins, underwater museums or cenotes, here are some of the best places for snorkeling in Akumal.
Best Places for Snorkeling in Akumal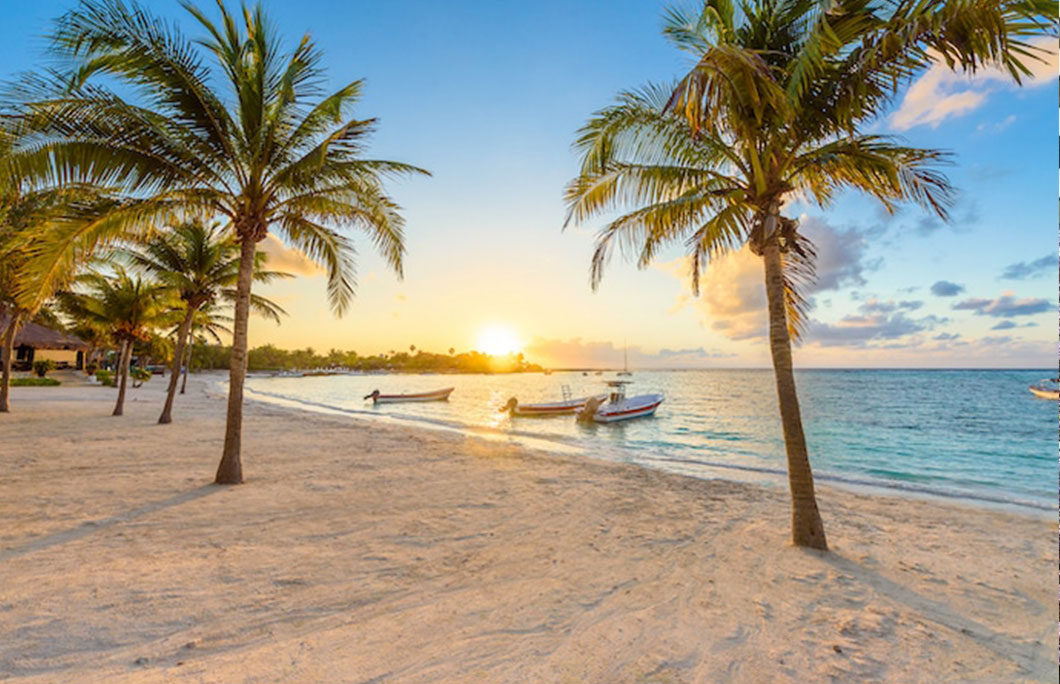 1. Akumal Beach
Akumal beach comprises several different coves, including Half Moon Bay and Yal-Ku Lagoon to the north, and Akumal Bay, Jade Bay, and Aventuras Akumal to the south. The best snorkeling in Akumal occurs at Akumal Bay, which is also the central beach hub. A few hundred yards offshore from the soft white sand beach is the Mesoamerican Reef, the second-largest barrier reef in the world. This is one of the reasons why the snorkeling in Akumal is so good. Once you start exploring the bay's underwater world, you'll find dazzling arrays of different types of coral, which is home to hundreds of fish species, marine turtles, and sharks.
---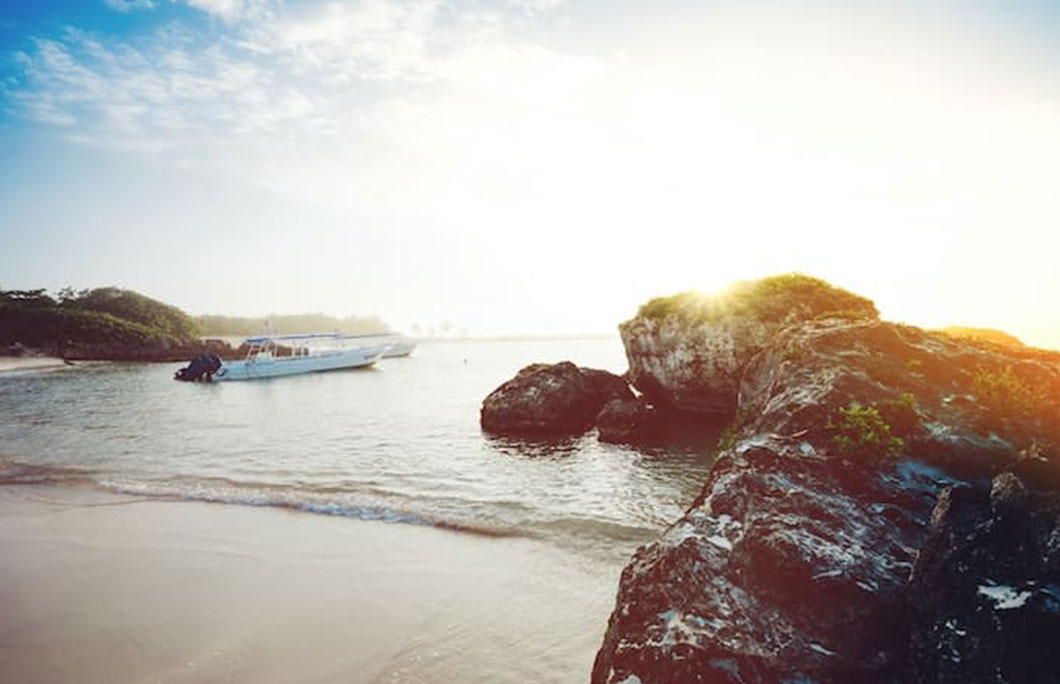 2. Half Moon Bay Akumal Bay
If snorkelling with these sea turtles is on your bucket list, then you need to come to Half Moon Bay. The water level here is relatively low, which is great for visibility, and the coral is healthy and plentiful. The seagrass that grows on the seabed at Half Moon Bay attracts green sea turtles all year round. Plenty of other creatures also call this place home, for instance, spotted eagle rays, manta rays and needlefish.
---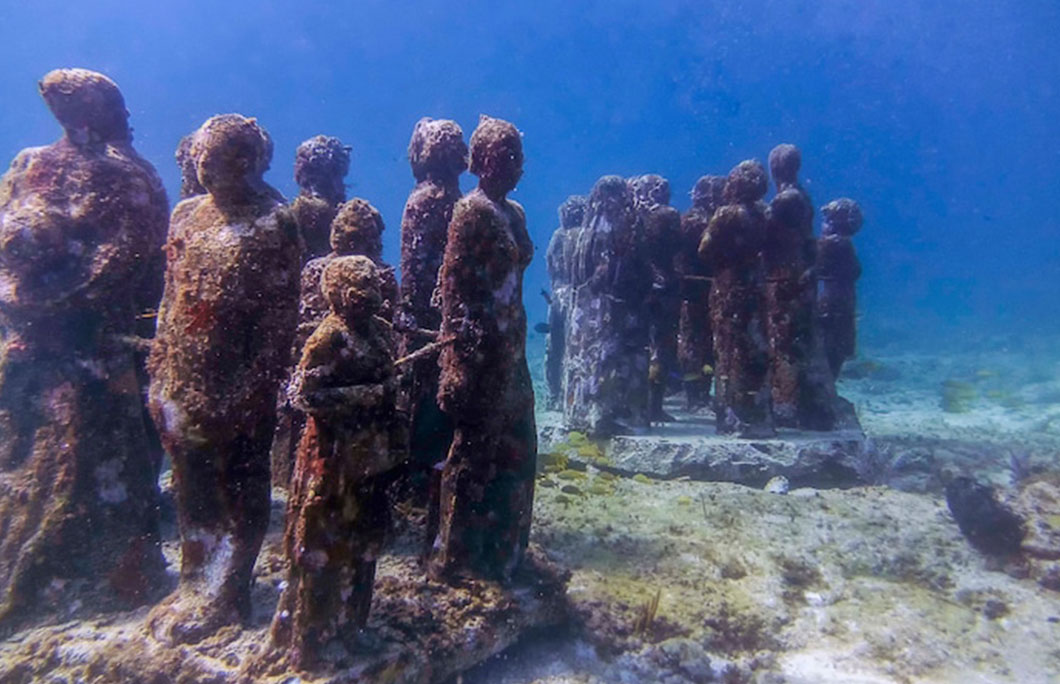 3. MUSA: Underwater Museum
Located 127km north of Akumal is MUSA, the world's largest underwater museum. This incredible snorkelling spot is worth the two-and-a-half-hour drive. It is an incredibly unique place to snorkel. The underwater museum of art is an artificial reef with over 500 sculptures from some of Mexico's most famous and international artists. The artists constructed the statues from coral-friendly materials to help stimulate coral growth. Snorkelling around Arrecife Mesoamericano, you'll see around 30 MUSA sculptures, including The Gardner of hope, Time Bomb, The Last Supper, and the Reclamation.
---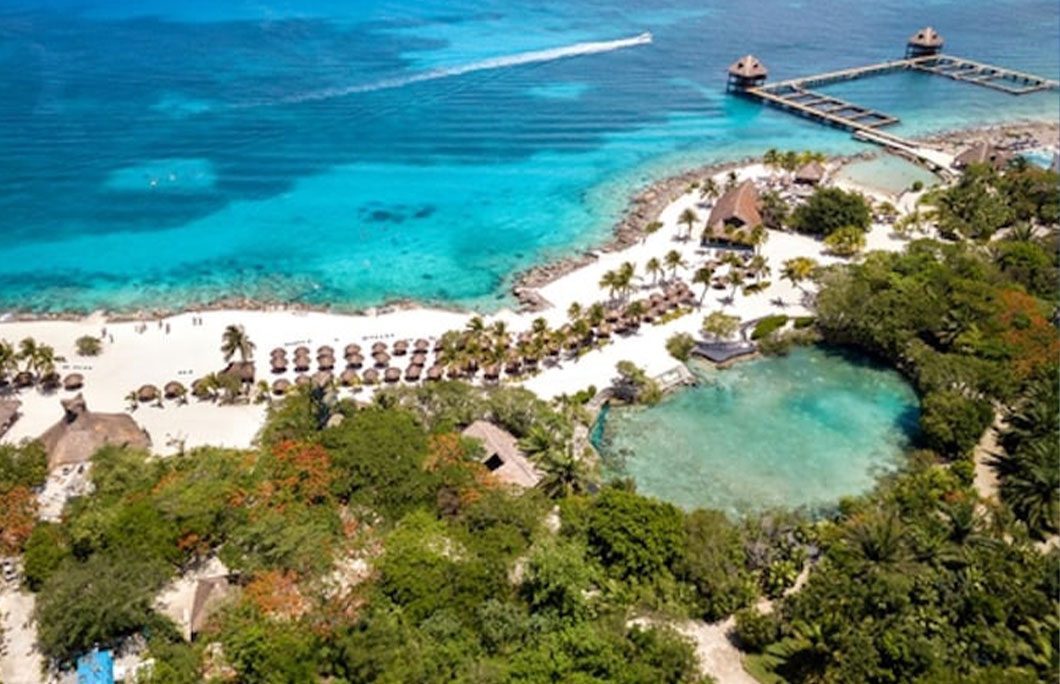 4. Chankanaab Park
To get to Chankanaab park from Akumal, you first need to make the 35-minute drive north to Playa del Carmen and then take a forty-minute ferry ride. Chankanaab is a protected national park that stretches 9km across the south coast of the island of Cozumel. The world Chankanaab is Mayan for "small ocean" or "small sea" and refers to the lagoon inside the park. The journey is worth it, as snorkeling here, you'll see underwater sculptures, colourful corals, and tropical fish too.
---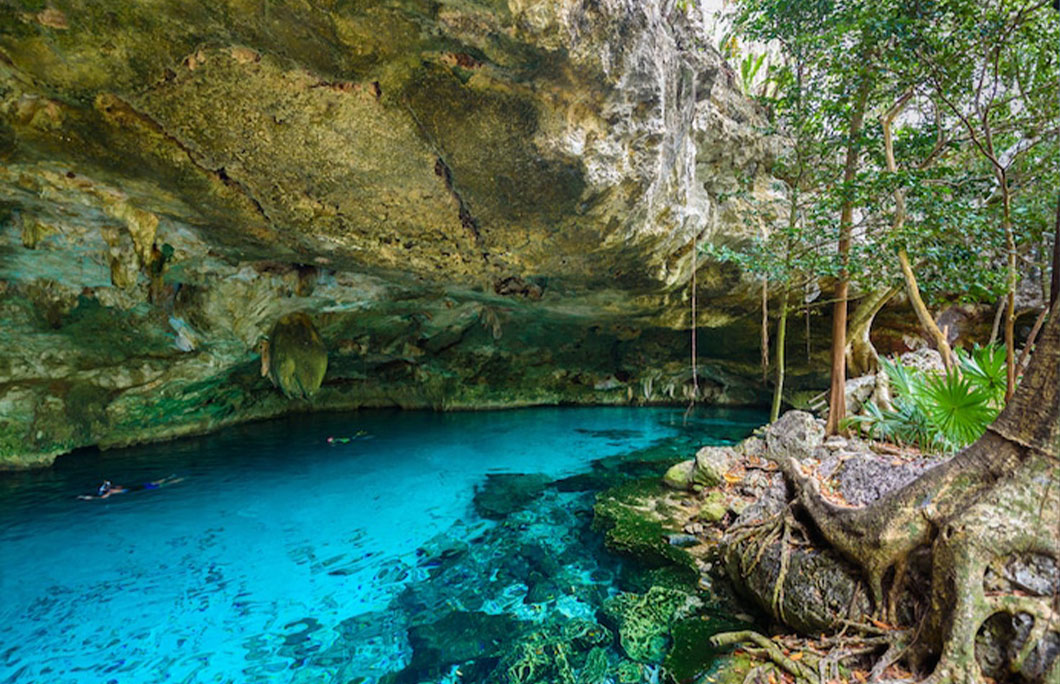 5. Cenotes dos Ojos
One of Yucatan's most popular sinkholes is Cenotes dos Ojos. With incredible water visibility and spectacular light effects, this is one of the most unique places for snorkeling in Riviera Maya. It is located just a twenty-minute drive south from Akumal. Cenotes are deep water cavern-like sinkholes with a surface opening created by a natural collapse. The water in the cenote comes from the rain and underground rivers, so their constant water temperature means you can snorkel here all year round.
---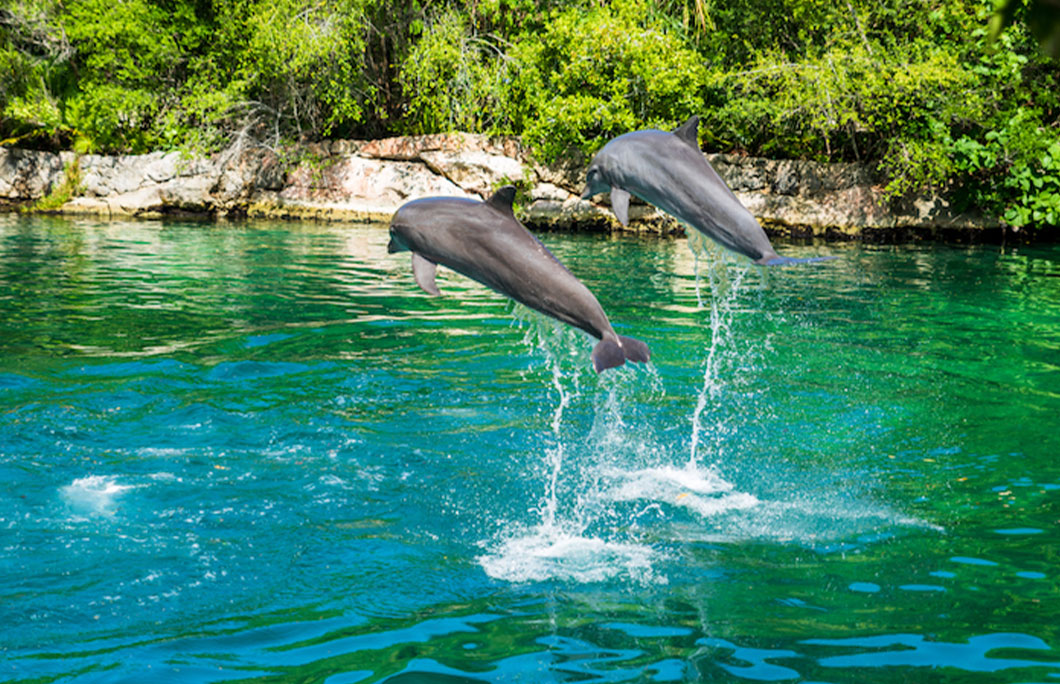 6. Xel-Ha
Definitely one of the more unusual snorkeling spots, Xel-Ha is a natural water park located just 11 minutes from Akumal. The park is open every day of the year, and your entry ticket includes unlimited snorkeling, food and drinks. The protected cove is home to a wide variety of species, including parrotfish, angelfish, pufferfish, surgeonfish, sergeant major and snapper. Alongside snrokeling, you can also float down the Xel-Ha River in a tube and explore natural caves too.
---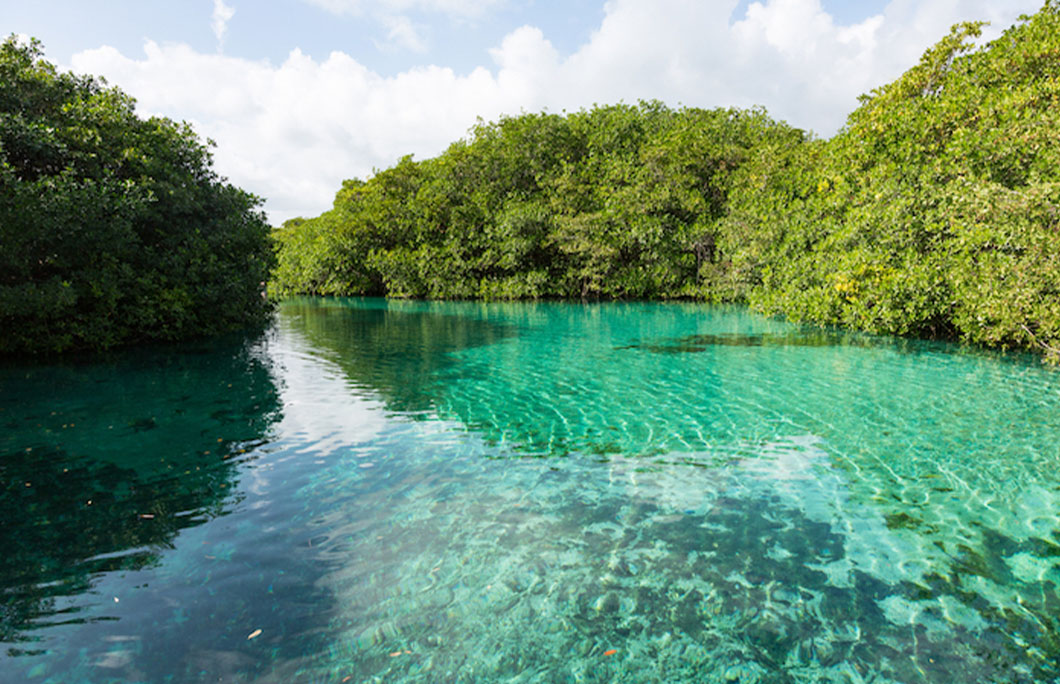 7. Casa Cenote
Casa Cenote is located 23km south of Akumal. It is a popular spot with underwater photographers due to the quality of its natural light – so bring an underwater camera or GoPro when you come. The cenote stretches 250 metres from the ocean into the jungle, and its depth varies. It also includes natural caves and mangroves, which are home to huge nurseries of newly-hatched fish.
---