The 7 Best Things to do in Phoenix with Kids
Located in the Sonoran Desert, Phoenix in Arizona is widely known as the Valley of the Sun. With its warm, desert climate Phoenix is great for outdoor activities. Hiking, walking and biking are very popular with both kids and adults alike. But when it gets a bit too hot, there are plenty of indoor activities to keep the kids entertained too. From museums to dinosaurs, conservatories to amusements, there are plenty of things to do with kids in Phoenix. Ready to plan a trip they'll never forget? Then keep reading.
Best Things to do in Phoenix with Kids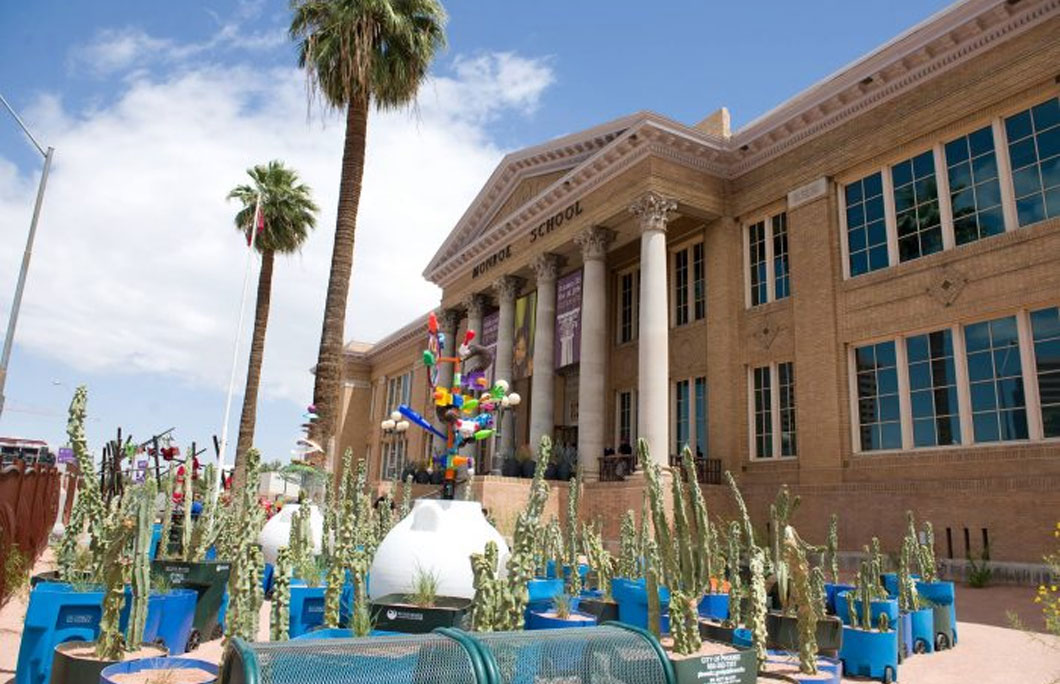 The Children's Museum of Phoenix is located in the heart of downtown Phoenix in the historic Monroe School Building. The Children's Museum of Phoenix is fun for kids of all ages. There are loads of exciting and engaging activities, for instance, block building, fort-building and a noodle forest. One of the most popular exhibits is the pretend grocery store where kids can shop, stack the shelves and work the tills. There are also dedicated areas for babies and toddlers. A few hours here and the kids will be ready for a nap! And when they have worked up an appetite, you can fuel up on snacks, drinks, and grab-and-go lunch options from the CMOPshop.
---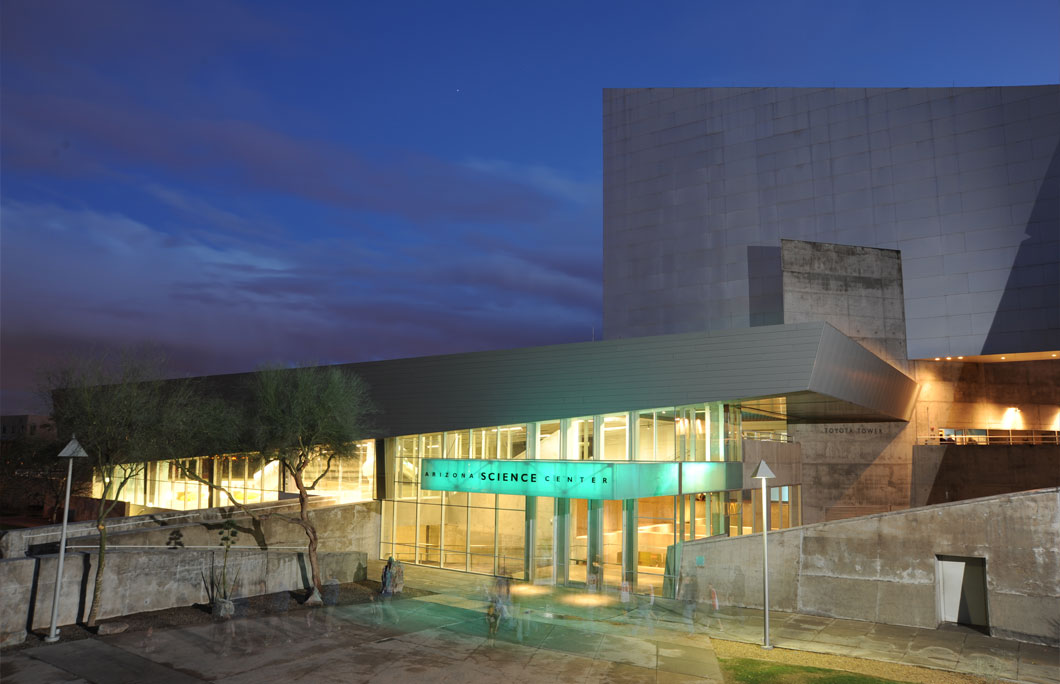 Located in Heritage and Science Park in downtown Phoenix, this family-friendly museum provides hours of fun and things to do. There are over 300 hands-on exhibits, as well as a giant screen theatre and the Dorrance Planetarium. There is something here to suit all ages and the museum is always adding interesting new exhibits. One of the most popular attractions is the Forces of Nature area, which lets you feel what it is like to be in the middle of a hurricane, tornado, wildfire, volcanic eruption or monsoon. You'll also get a chance to meet three scientists and check out the real-life tools they use in their fields of expertise. It is a very memorable experience.
---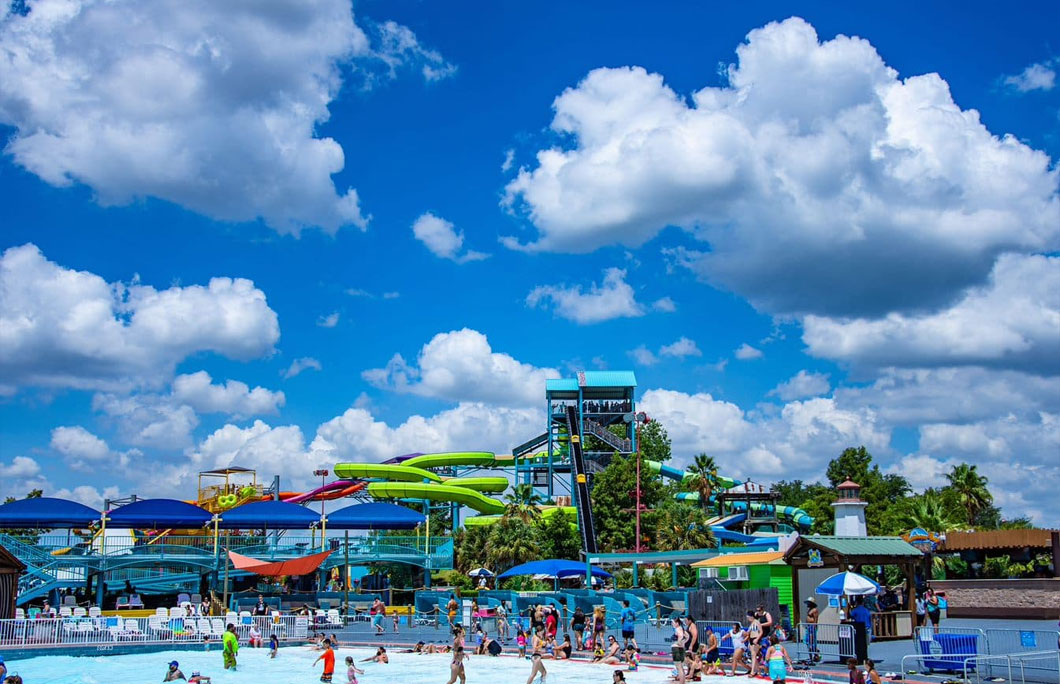 If your children are aquatic fanatics, then head to the Six Flags water park where a wet and wild time is guaranteed!  Located in North Phoenix at Adobe Dam Regional Park, this is the largest theme park in the state of Arizona and it is one of the best places to cool down when the weather gets hot. The park is full of thrilling water rides and slides that are sure to entertain the kids for hours. When you've had enough of the thrills and spills, spend some time in the relaxing pools and children's splash pool where adults can accompany the little ones. There's also a wave pool where the whole family can have fun together and ride the swell in a tube or body surf for the ultimate ocean experience.
---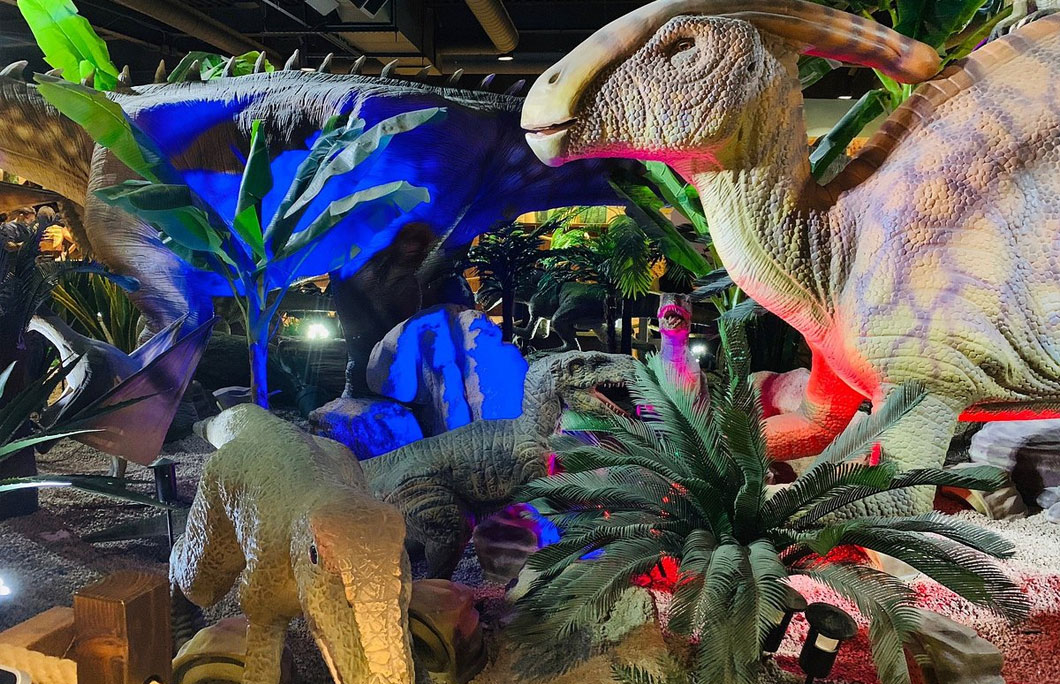 Don't be a dinoBORE, take the kids to Pangaea and let them run wild with the dinosaurs. At this indoor, interactive attraction, kids will feel like a mix between a palaeontologist and Indiana Jones as they take part in a fossil dig, excavation and enjoy a Dino-Kart ride. There are over 50 life-sized animatronic dinosaurs, so your child's favourite prehistoric creature is sure to be here. When you tire of the dinos hit the Adventure Arcade where there are over 20 games to play and lots of prizes to be won. When hunger strikes, head to the Pangaea Dinosaur Grill where you can chow down on flavoursome, filling food as well as dinosaur-themed entrees and desserts.
---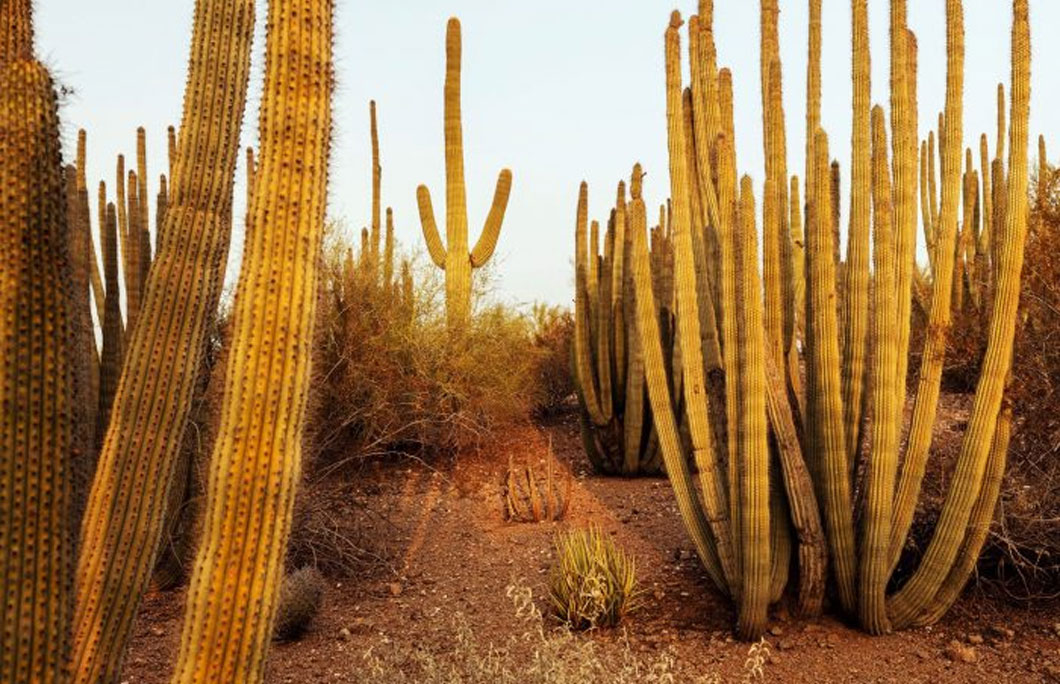 Roam amongst the tranquil beauty of 50,000 desert plants nestled amid the red rocks of the Papago Buttes. At the Desert Botanical Garden in Phoenix, kids can explore the trails which are full of flowering cacti, desert plants and wildflowers. There are five trails that are suitable for a range of fitness levels and walking abilities and many are stroller friendly. With a restaurant, cafe, garden shop and library, you can spend the whole day here reacquainting yourself with nature and enjoying the serenity. There are plenty of art displays and sculptures and other things of interest to keep kids happy for hours. As this garden is outside, and in the desert, make sure you pack plenty of sunscreen and water. And don't forget your sunglasses and hat.
---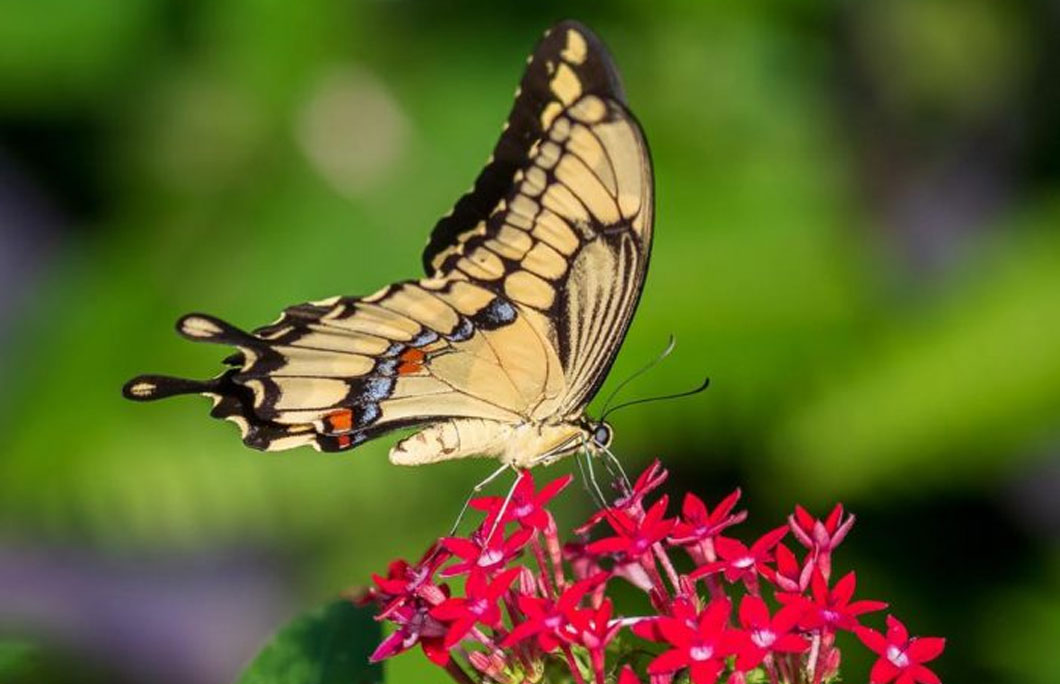 Rainforest in a desert? You better believe it! The Butterfly Wonderland is one of the largest indoor rainforest conservatories in the United States. This lush tropical rainforest, in the heart of Phoenix, is alive with thousands of friendly butterflies from all over the world. But it's not just butterflies that live here. Colourful Koi fish, tiny tropical finches, two amusing chickens and some sleepy tree frogs also call this place home. As you wander through the wonderland you'll learn about the life journey of a butterfly through entertaining and educational interactive exhibits. It is an incredible experience walking among thousands of beautiful butterflies as they flutter and dance from flower to flower. There's also a short 3D film about the remarkable journey of the Monarch Butterfly's yearly migration!
---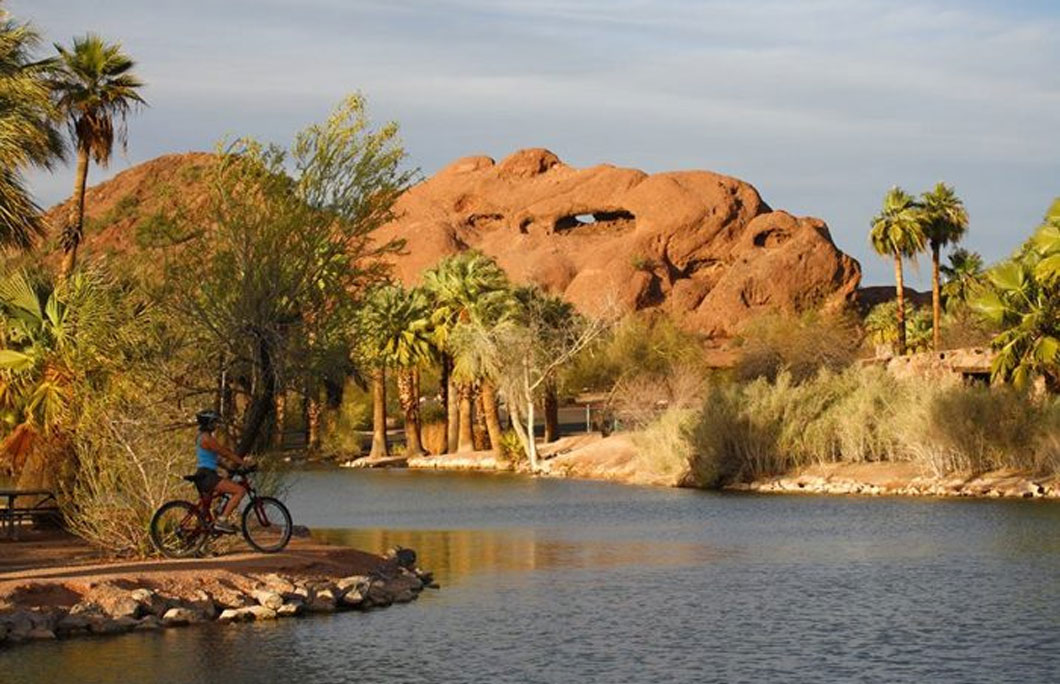 For an easy hike with the kids, head to Papago Park. This is a great outdoor recreation area just minutes from downtown Phoenix. There are some lovely hikes around the red butte formations. However, one of the best ones to do with children is the iconic Hole-in-the-Rock. This intriguing formation has a main chamber that gives terrific views out over nearby lagoons and the distant downtown skyline. It is a great place to come at sunset. The path up to the cave is smooth and well maintained. The walk is quite short at just 0.3 miles. It is suitable for children of all ages and there are restrooms and a playground nearby. This park is the perfect place for history lovers too. It was once a reservation for indigenous tribes, a fish hatchery during the Great Depression, a POW camp during World War II, and a VA hospital. Today, the park is home to The Phoenix Zoo, Desert Botanical Garden, golf courses.
---