50 Best Coastal Towns in the United States
With the warmer months just around the corner, many of us are itching for a coastal escape. And with over 95,000 miles of shoreline in the United States, there are countless beach towns that make for perfect getaways. Whether you're after more of a charming New England atmosphere with peaceful shores and quaint lighthouses or boho Pacific vibes with rock-hewn shores and wild forests, there's something for everyone. So grab your favourite beachwear and a good book; these are the best coastal towns in the United States.
Editor's note: check COVID-19 related local government restrictions, rules, and safety measures in advance of making any travel plans.
Check out the Best Coastal Towns in the United States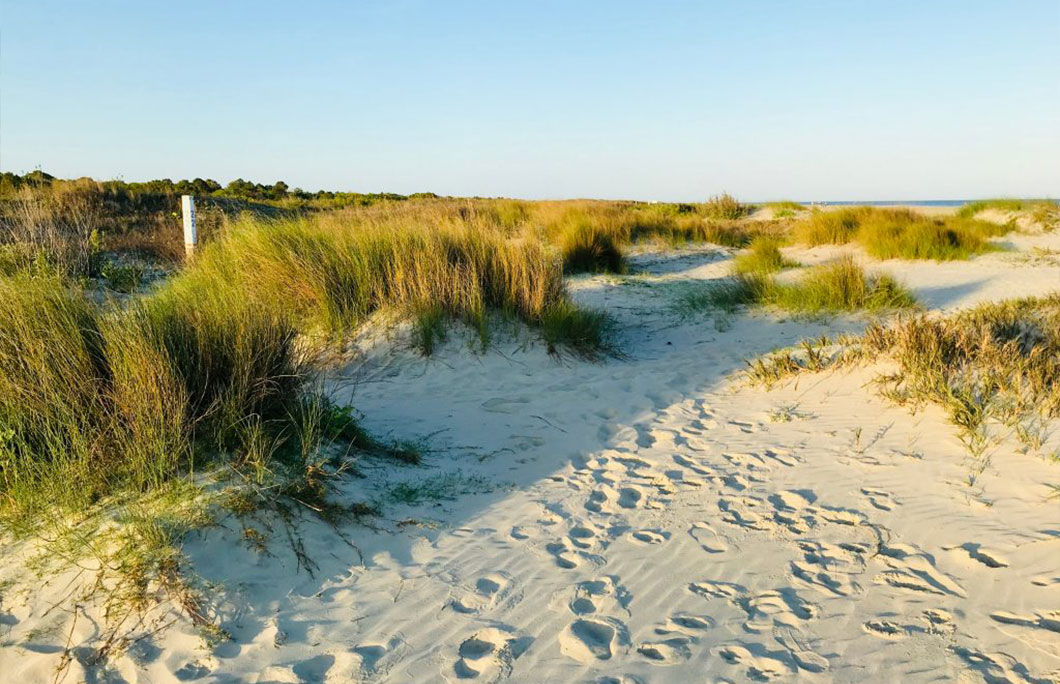 50. Sullivan's Island, South Carolina
Civil War history, towering lighthouses, gorgeous sunset piers, loads of local lore and a serious eating scene are just a few things you'll find in Sullivan's Island. This buzzing little sea town is home to an enticing variety of history, natural beauty and loads of entertainment. Nestled at the mouth of the Charleston Harbor, there's also a whole host of outdoor activities at your disposal, from surf fishing to kayaking and beyond.
---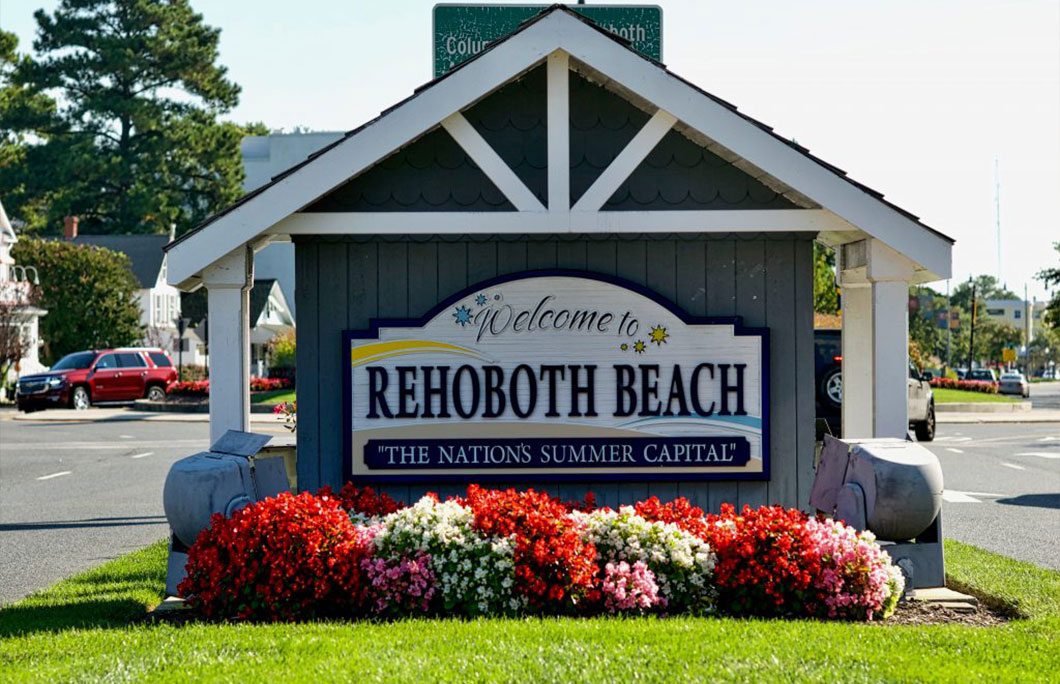 49. Rehoboth, Delaware
Renowned for its LGBTQ community, boardwalk amusement parks and live concerts, Rehoboth is oozing with fun. Whether you spend your time partying it up on the beach or eating your way through one of Delaware's best restaurant scenes, you're in for a treat. Rehoboth is also home to Dogfish Head's flagship restaurant pub, Chesapeake and Maine, a staple for beachgoers and brew heads.
---

---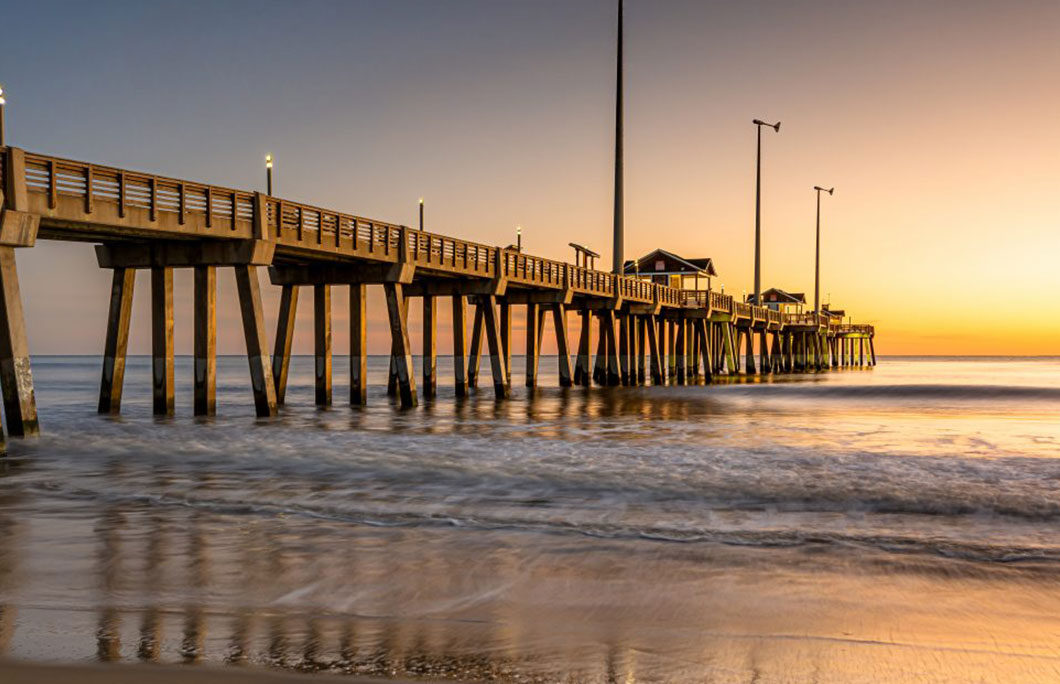 48. Nags Head, North Carolina
The three gorgeous beach towns of Kill Devil Hill, Kitty Hawk and Nags Head all come together for what's known as the Nags Head area. Spread across 11 miles of pristine sand and waves complete with charming piers, Nags Head is a favourite in the Carolinas. Not only is it drop dead gorgeous, it also boasts the tallest sand dune on the East Coast.
---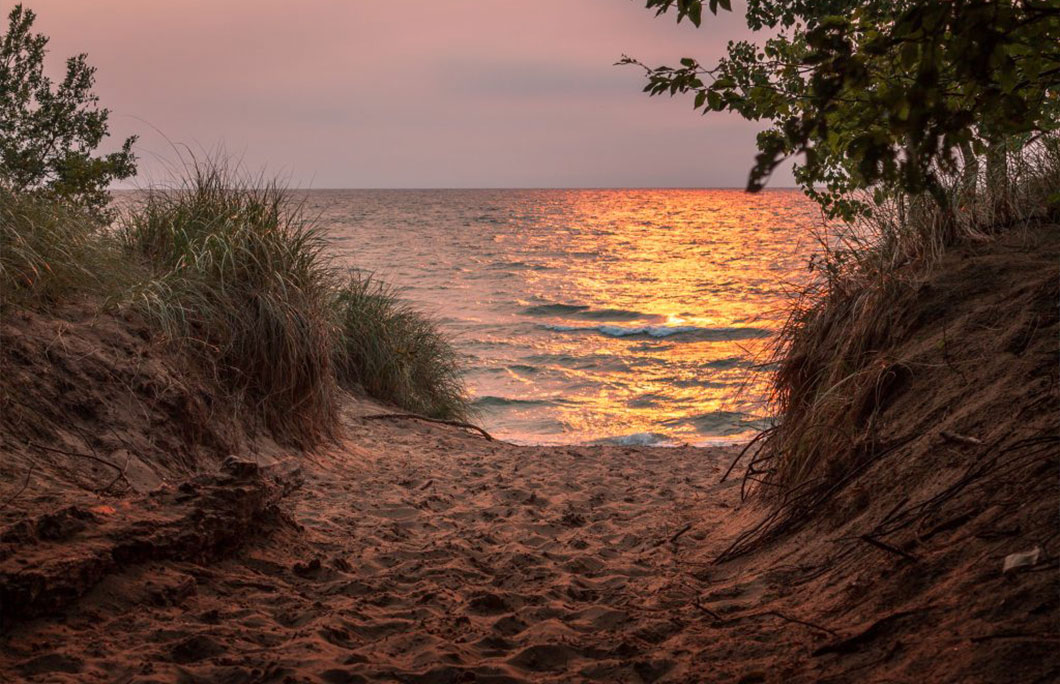 47. Saugatuck, Michigan
This cosy coastal spot on Lake Michigan is loaded with easygoing character and charm; and while it's not on the Pacific, Atlantic or Gulf Coast, the Great Lakes are in a league of their own. Often coined the Great Art Doors, Saugatuck has quite the reputation for its local culture and creative atmosphere. Not only is the beach perfect for lounging the day away, but there's loads to do in town, too. Be sure to hit up the Saugatuck Brewing Company for an ice cold pint and delicious pub fare.
---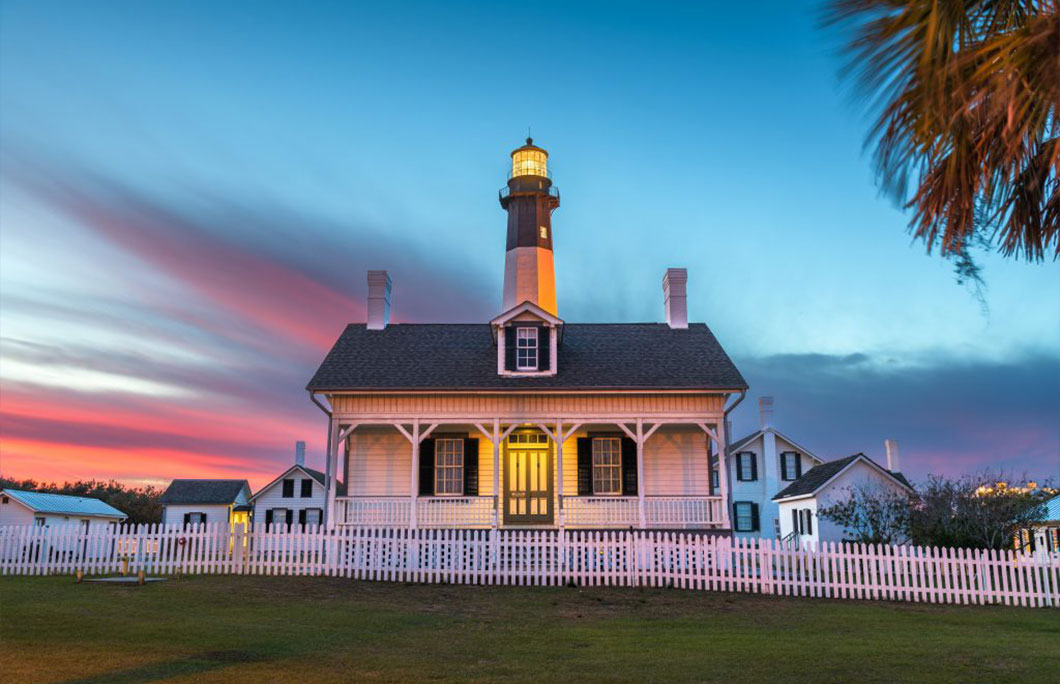 46. Tybee Island, Georgia
Just a half hour from Savannah's historic downtown, you'll find Tybee Island. Just a few miles long and located on the easternmost point of Georgia, this cosy beach post feels like a world of its own. Home to countless pastel coloured beach houses, funky dive bars and the best seafood in the state, you can't go wrong. History buff? Head to the nearby Fort Pulaski that tells the story of Georgia's Civil War days.
---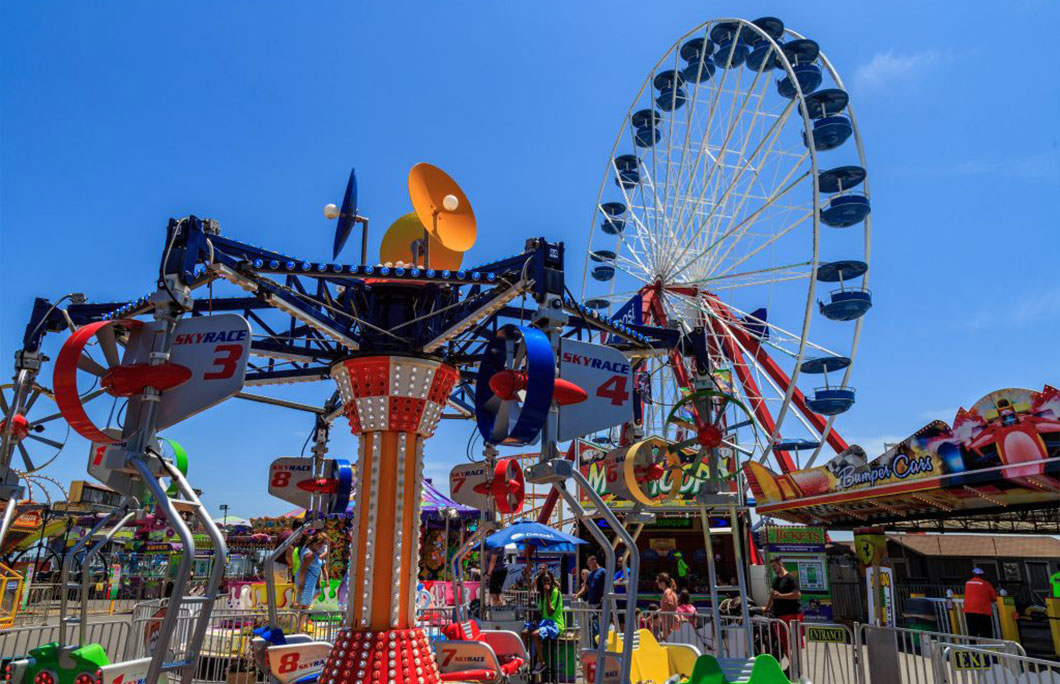 45. Ocean City, Maryland
Known for its retro atmosphere that screams 1980s summer! A vacay to Ocean City is like stepping back in time. The town is dotted with quirky 70s and 80s hotels and motels; and the circa 1929 Thrasher's Fries is to die for. Whatever you do,be sure to check out Seacrets, Jamaica, USA. This sprawling outdoor beach bar is complete with all the tiki delights and entertainment you could ask for.
---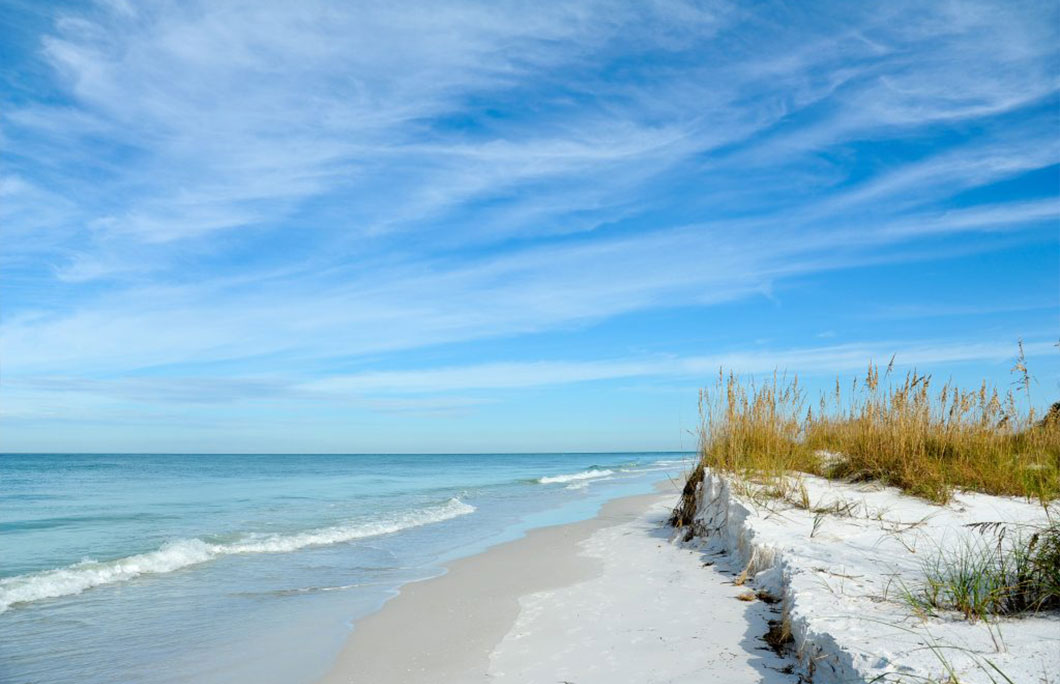 44. Anna Maria Island, Florida
When most people think of Floridian beach towns, images of Key West's peaceful shores and Miami's wild nights usually come to mind. However, one often overlooked gem is Anna Maria Island. Home to some of the most unique bars and restaurants in Florida, along with adorably quirky boutiques, plus jaw dropping beaches, Anna Maria Island has certainly maintained its charm over the years. Whether you spend your days lounging on the 7 mile strip of porcelain-white sand, or embark on your own foodie tour of the city, you're in for an adventure.
---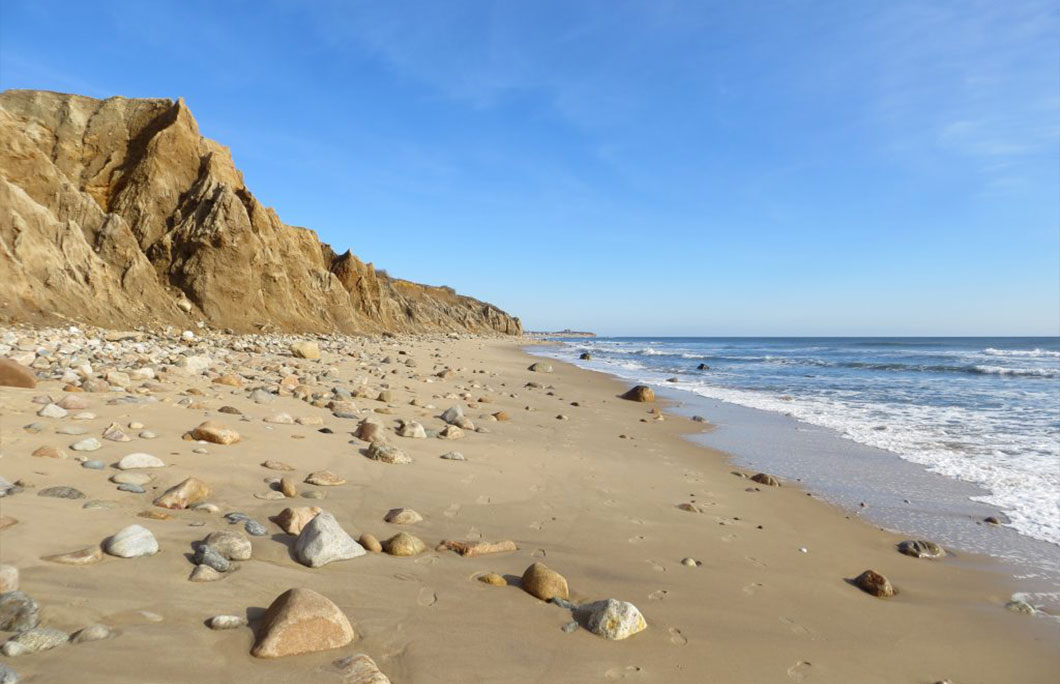 43. Montauk, New York
Of the Hamptons, Montauk is certainly the most unpretentious, down to earth and relaxed. Here you'll not only find a surprising local surf culture, but you'll also find warm, friendly locals happy to share the beauty of Montauk with you. It's also famous for its laid-back atmosphere sure to make you feel right at home without subtracting from any of the adventure.
---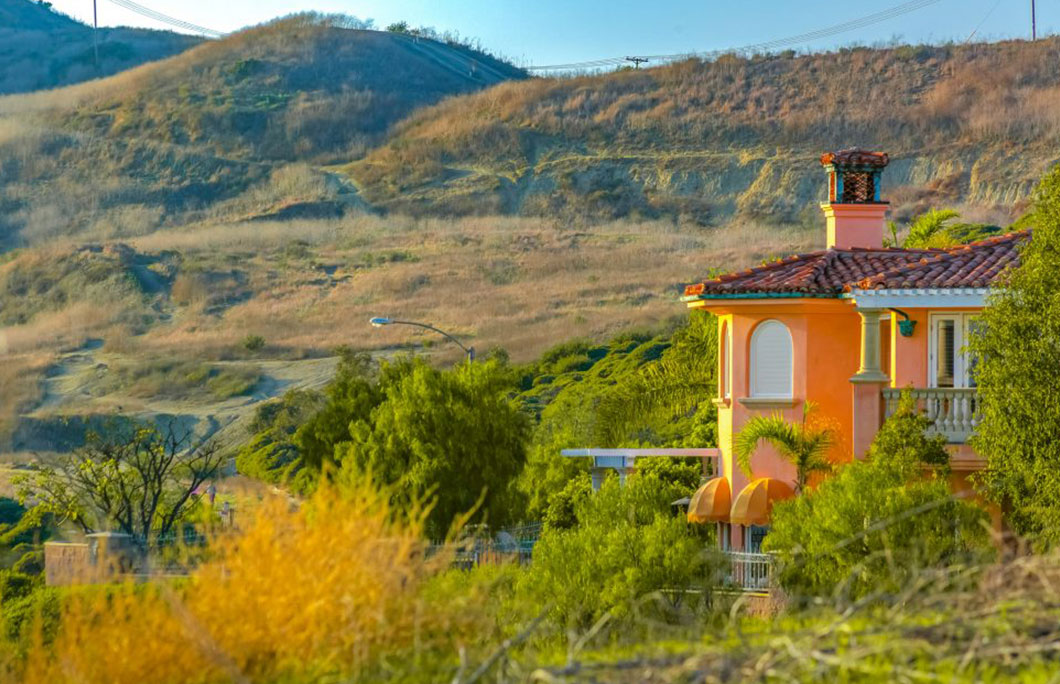 42. San Clemente, California
This slice of SoCal heaven is one of the best beach destinations for its incredible surf and islander attitude. Spend your day working through the countless food trucks that dot the shores, go horseback riding at sunset, or dip beneath the waters with an afternoon of snorkelling. Aside from the beautiful beaches, you'll find loads of Mediterranean architecture throughout the city complete with orange roofs and Spanish charm galore. Top it all off with an evening at the Pierside Kitchen & Bar where you'll find the best drinks and new american fare in the city.
---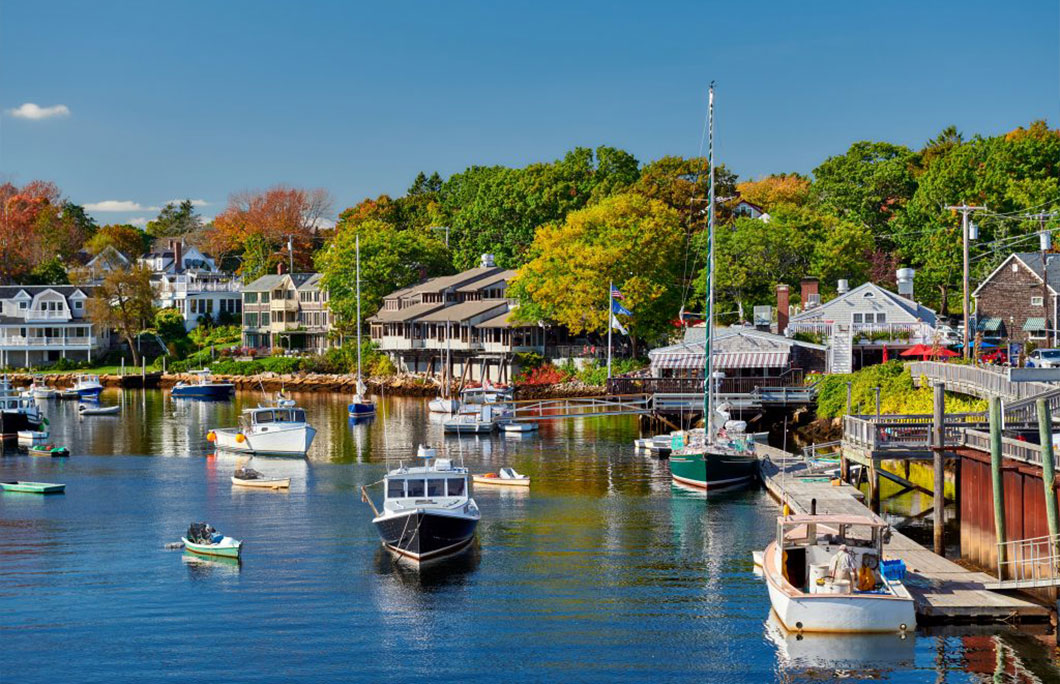 41. Ogunquit, Maine
Listen, true summers in Maine may be short, but they are absolute magic. In southern Maine you'll find Oqunquit, a cosy beach town known for its pristine three-mile beach and quirky local culture. You'll also find dozens of artsy shops and mom and pop eateries; plus the Museum of American Art. Afterall, the name Ogunquit means a beautiful place by the sea in the native Abenaki language.
---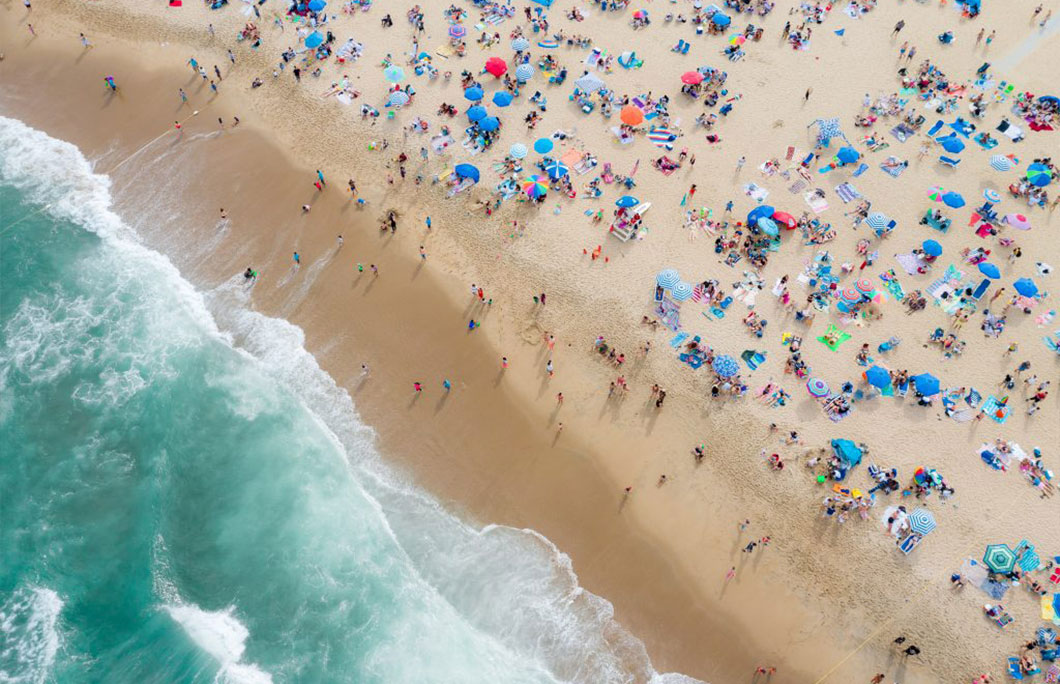 40. Asbury Park, New Jersey
Famous for its countless murals across Sunset Pavillion, Asbury is equal party coastal vibes and art haven. As one of the most lively beaches in New Jersey, it's earned the nickname Brooklyn on the Beach and is loaded with things to do along its shores from vintage arcades to beer gardens.
---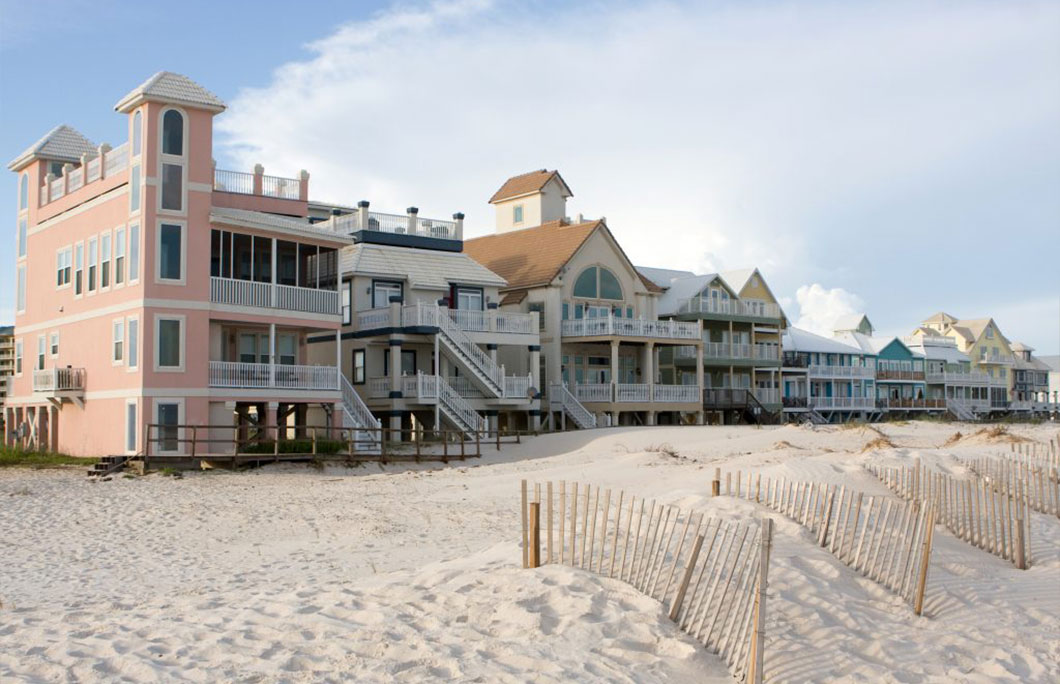 39. Gulf Shores, Alabama
Famous for its vibrant festivals, colourful houses and picturesque coast, Gulf Shores is the it girl of scenic Alabama. It's not only cheaper than its Floridian counterpart, it's also impossible not to have fun here. From the waterfront bars to the near empty beach hideaways and the stunning Gulf State Park, there's loads for every type of beach bum. Be sure to carve out some time to clink a few glasses at the Flora-Bama bar where you can drink and eat in two states at the same time.
---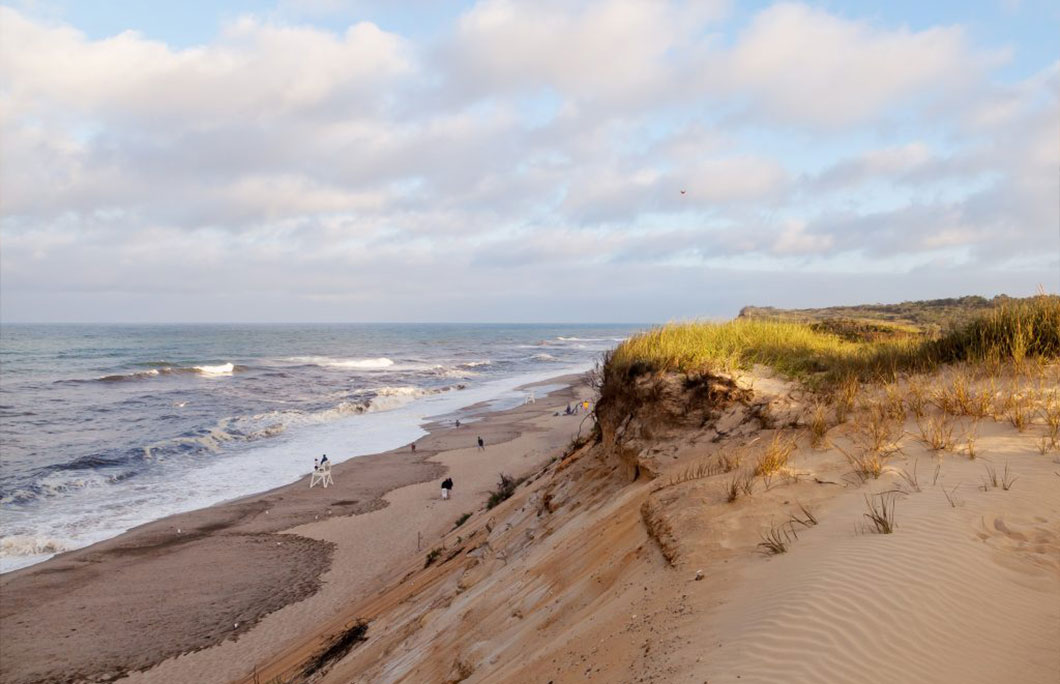 38. Wellfleet, Massachusetts
Sprawling dunes, laid back local culture plus unbelievable oysters and lobster rolls are a few of the usuals found in Wellfleet. This quirky beach town is the perfect Massachusetts getaway and is home to some of the most pristine beaches in the state. Be sure to head to Marconi Beach, a gorgeous slice of heaven belonging to the Cape Cod National Seashore.
---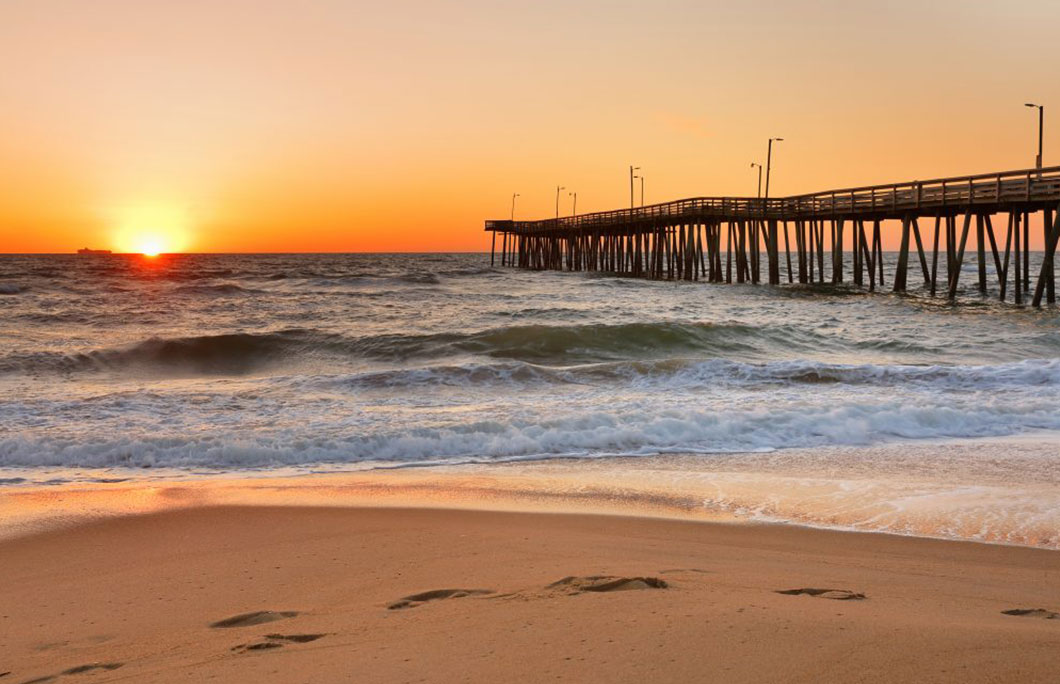 37. Virginia Beach, Virginia
Whether you go for the laid back summer vacation vibes or the bustling art scene, Virginia Beach is one of the best beach towns in the country. From the vibrant boardwalks, high-rise luxury hotels and festival season; to the up and coming sustainable food scene and countless local exhibitions, there's much more to Virginia Beach than, well, the beach.
---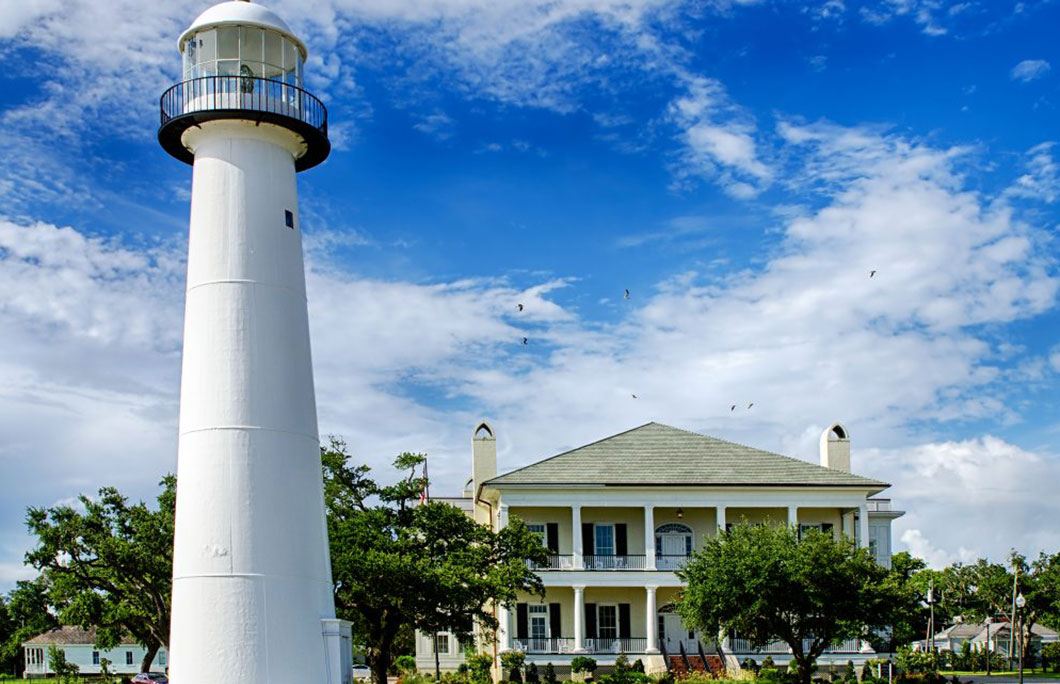 36. Ocean Springs, Mississippi
Mississippi isn't exactly famous for its beach towns, but Ocean Springs will surprise you. The Gulf here is calm and peaceful making the beach a great spot to explore the waters via paddleboard or take in a sunset. And, just about every block is complete with its own quirky bar or live music joint and the independent galleries are worth carving out a whole day for.
---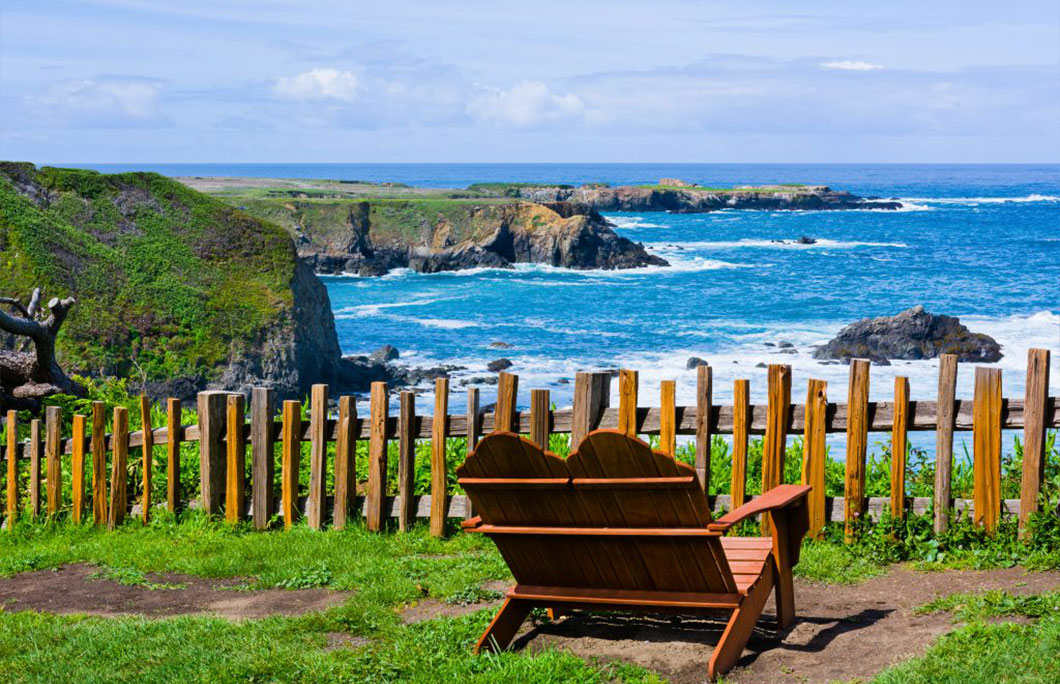 35. Mendocino, California
Lost somewhere between the dense redwoods and elegant wine country you'll find Mendocino. This Northern California paradise is known for its stunning coastal views of the Pacific and irresistible romantic charm. Not only is the rock and cliff hewn coastline breathtaking, but in town you'll find a plethora of things to keep you occupied from award winning wine bars and uber cute shops.
---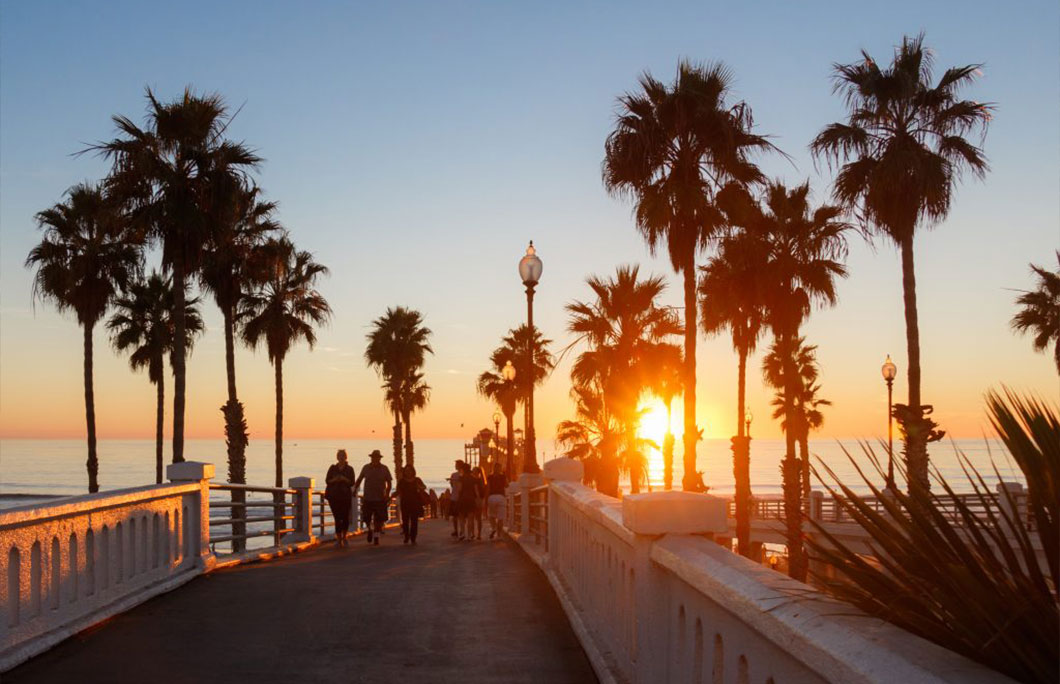 34. Newport Beach, California
Newport Beach, or as we call it, pure paradise is one of California's biggest claims to fame. From its sophisticated, upscale shopping scene, countless fancy restaurants and glitzy local life; to the breathtaking coast lined with yachts and killer sunsets, there's lots to love. Spend the day hunting for shells at Crystal Cove State Park or be boujee in town at the countless luxury boutiques and swanky cocktail bars. Either way, Newport Beach will have you reeling long after your return home.
---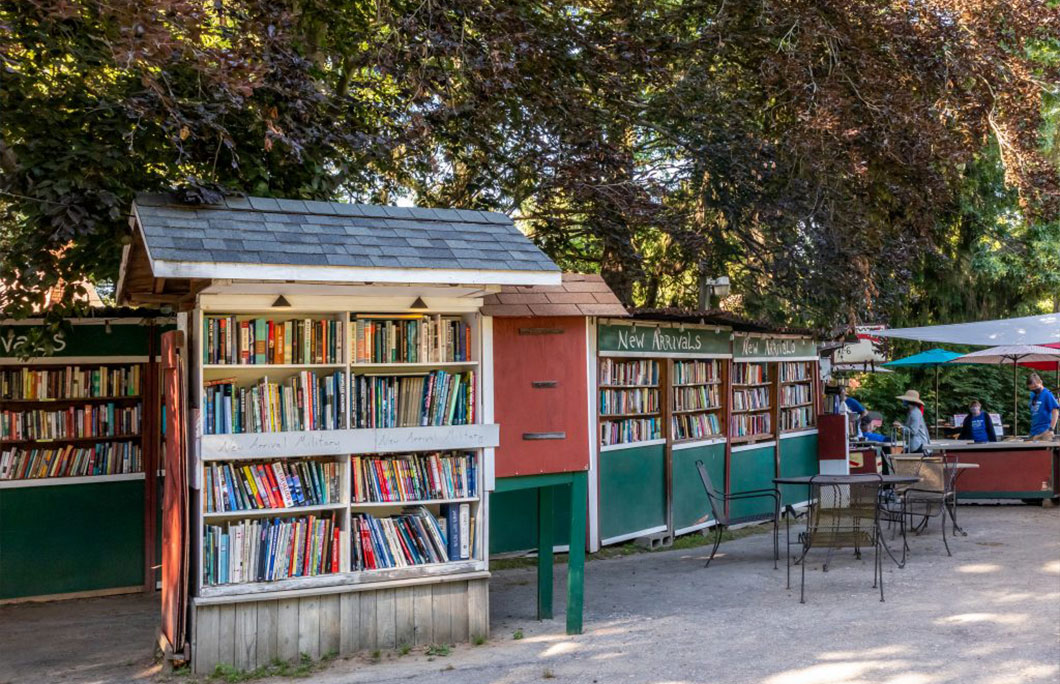 33. Niantic, Connecticut
Famous for its East Lyme beaches and fantastic boardwalk, Niantic is the quintessential CT beach town. Foodie? Indulge in their eclectic gourmet dining scene? Nature lover? Take in the gorgeous shores and hiking trails? Or how about a historic tour of the city's rich past or a procuring of the local book market? Either way, you're set for a vacation to remember in this hidden Connecticut gem.
---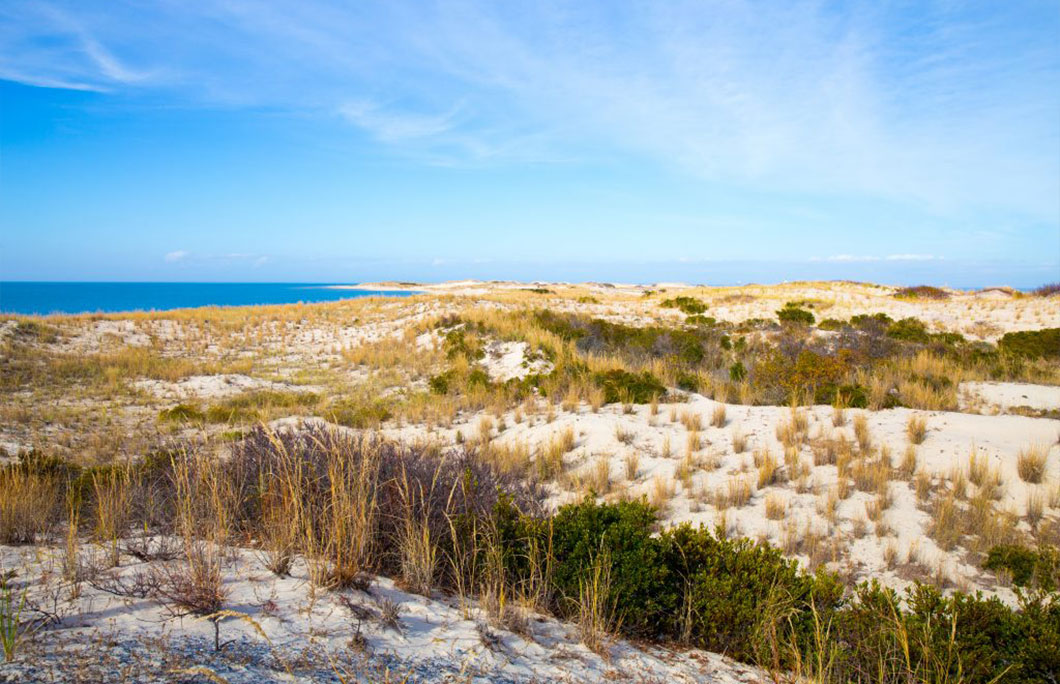 32. Lewes, Delaware
Perched on the Delaware Bay you'll find history and charm loaded Lewes. Founded way back in 1631, this sleepy, slow-paced coastal town is loaded with historical and nautical heritage to keep you busy off the beach. Not only that, but the Fisherman's Warf stretching along the Lewes and Rehoboth Canal is just as great.
---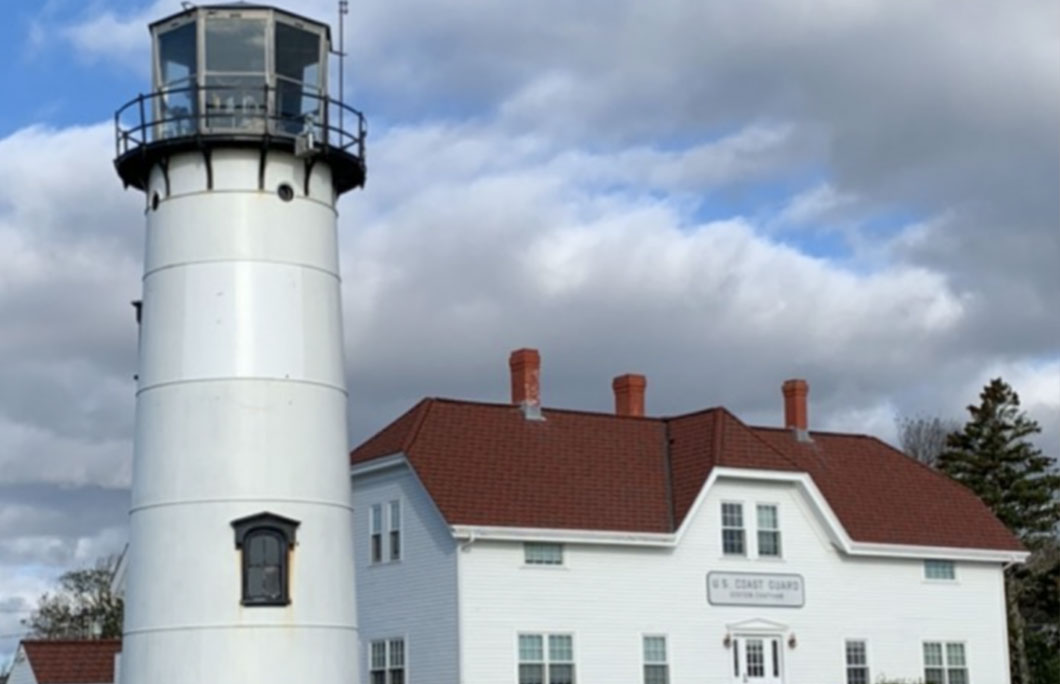 31. Chatham, Massachusetts
Another one of Massachusetts' countless beautiful beach towns is none other than Chatham. Found on the southernmost tip of Cape Cod and founded way back in 1665, Chatham is equal parts beauty and history. Take a slow walk along the beach, stroll the town's gorgeous New England architecture or head up to the 19th century lighthouse. One thing's for sure, Chatham will become a favourite in no time.
---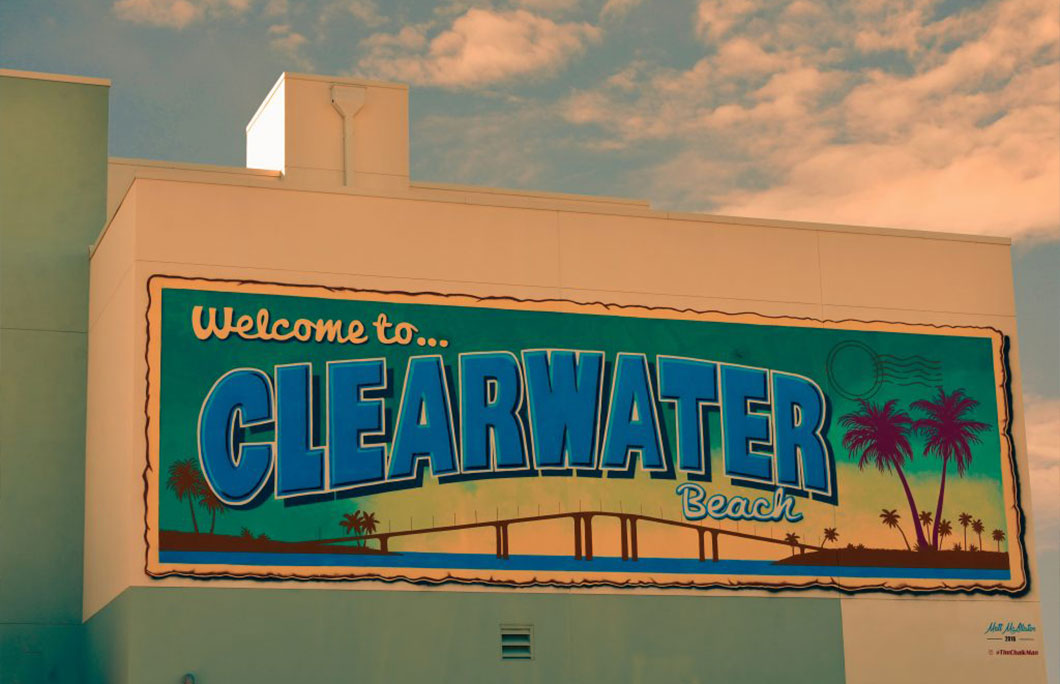 30. Clearwater, Florida
Just 30 minutes from Tampa will land you at the sunny oasis of Clearwater. This super fun seaside gem is famous for its live music events, lively boardwalk and plethora of outdoor activities for all ages. The beaches are among the best in the Sunshine State with miles and miles of sugar white sand, peaceful Gulf breezes and tranquil, clear water. In other words, paradise.
---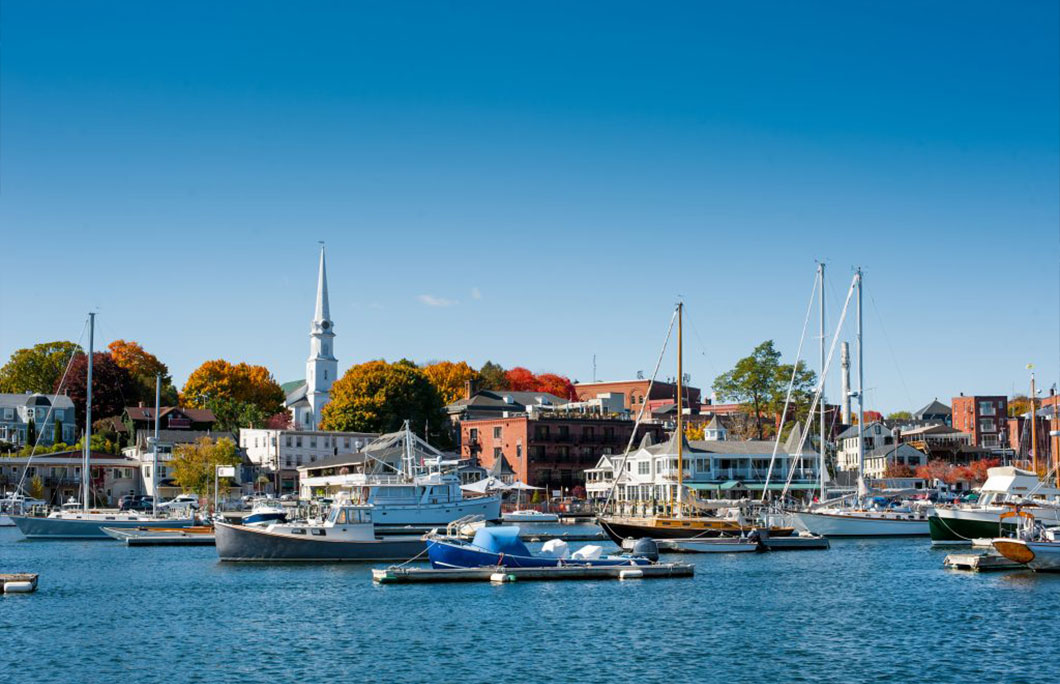 29. Camden, Maine
This classic New England gem is famous for its historic and artistic charm that reel in droves of visitors in the summer. Whether you're looking to take in the harbour atmosphere, indulge in unbelievable chowder or dive into the history, Camden has something for you. Be sure to check out the Camden Hills State Park and pay a visit to the countless gourmet eateries.
---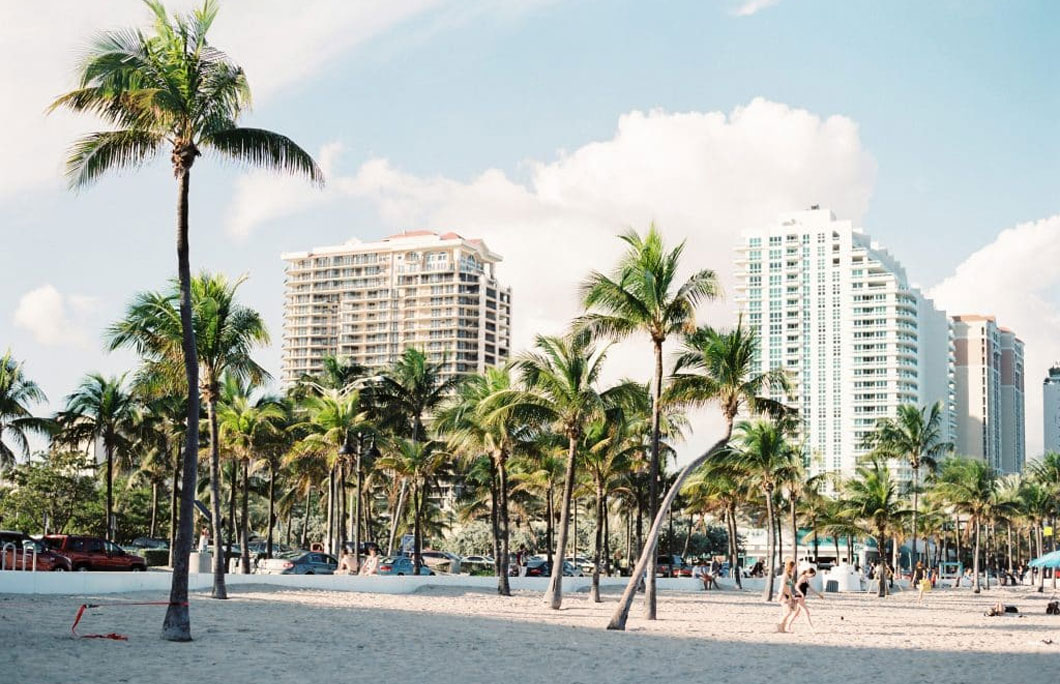 28. Miami, Florida
While Miami is certainly far from what most would consider a cosy beach town, it warrants a mention. This vibrant Floridian hub is loaded with culture and celebrates its diversity through food, art and entertainment. From the luxury resort hotels and fine dining spots to the cosy hole in the walls and boutique inns, Miami is a little bit of everything. And if that weren't enough, the beaches are pristine and the nightlife is among the best in the country.
---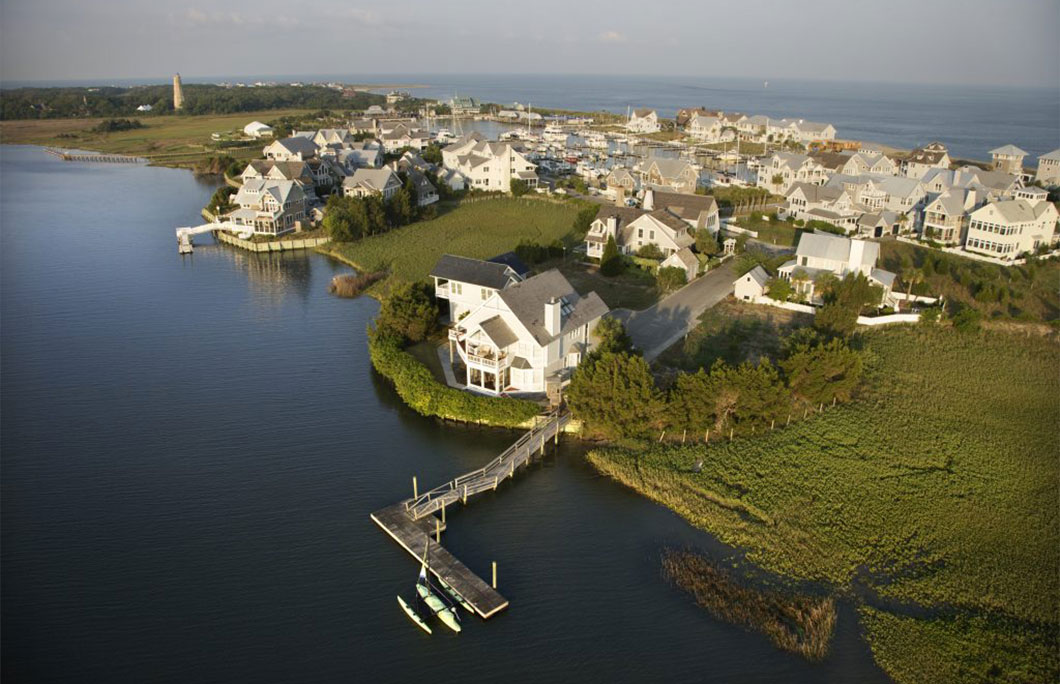 27. Bald Head Island, North Carolina
Don't be swayed by the name, Bald Head Island is legendary for its natural beauty and rich history. This car-free island is known for its hospitality and long past involving pirates. Yep, even Blackbear once used the infamous Bald Head Island as a hideout.
---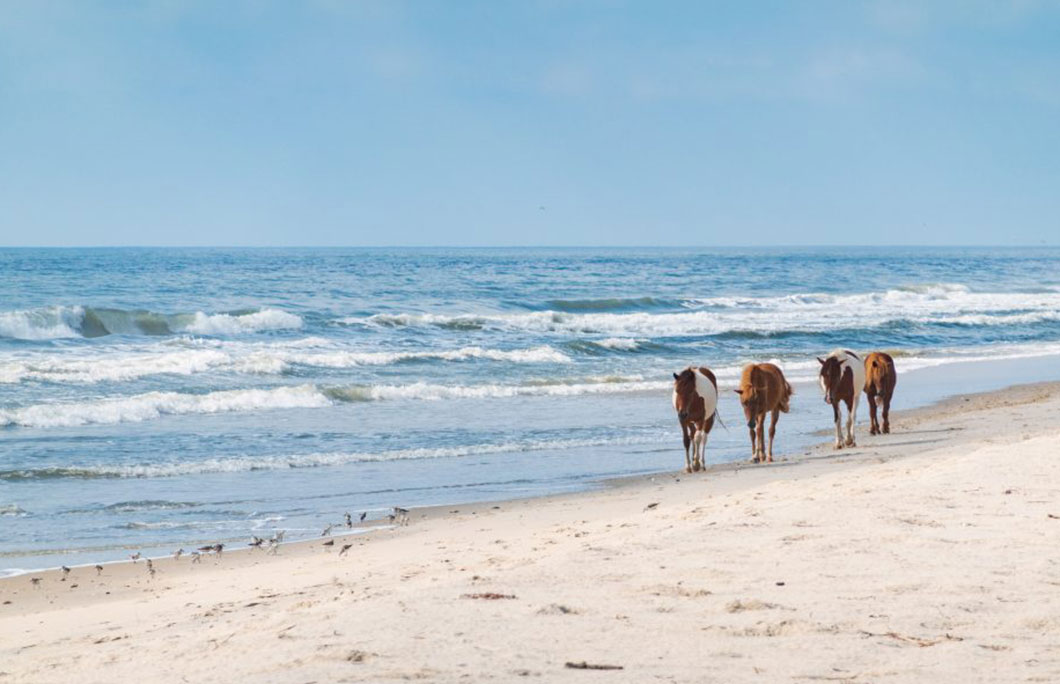 26. Assateague Island, Maryland
Two words: wild horses. Assateague Island off Maryland is home to hundreds of wild horses that roam free and spend their days sunbathing on the sandy shores and walking the beach. Spend your day roaming the Assateague State Park, touring the Rackliffe House or counting horses on the beach. Either way, Assateague Island is an experience in and of itself.
---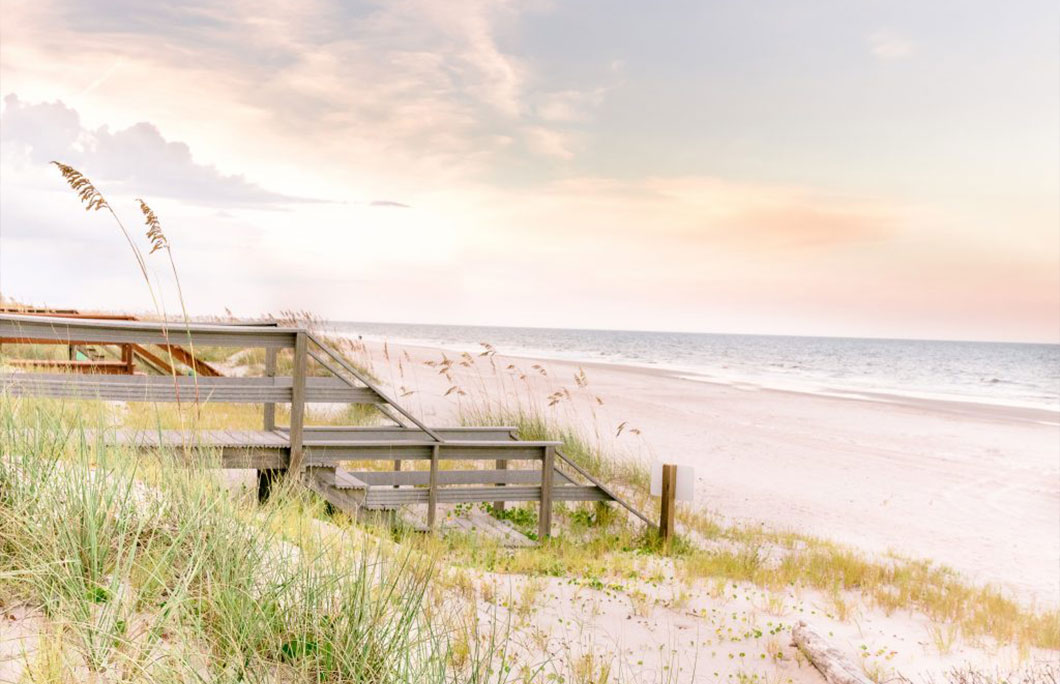 25. Amelia Island, Florida
Set on Florida's northern Atlantic half, this often-overlooked but well-worth it vacay spot is just what the doctor ordered. Why? Well, you've got countless unspoilt beaches and pristine, uncrowded beaches at your disposal. Plus loads of other goodies like world-class golfing, award-winning spas and a rich history that pulls the timeless charm of Amelia all together.
---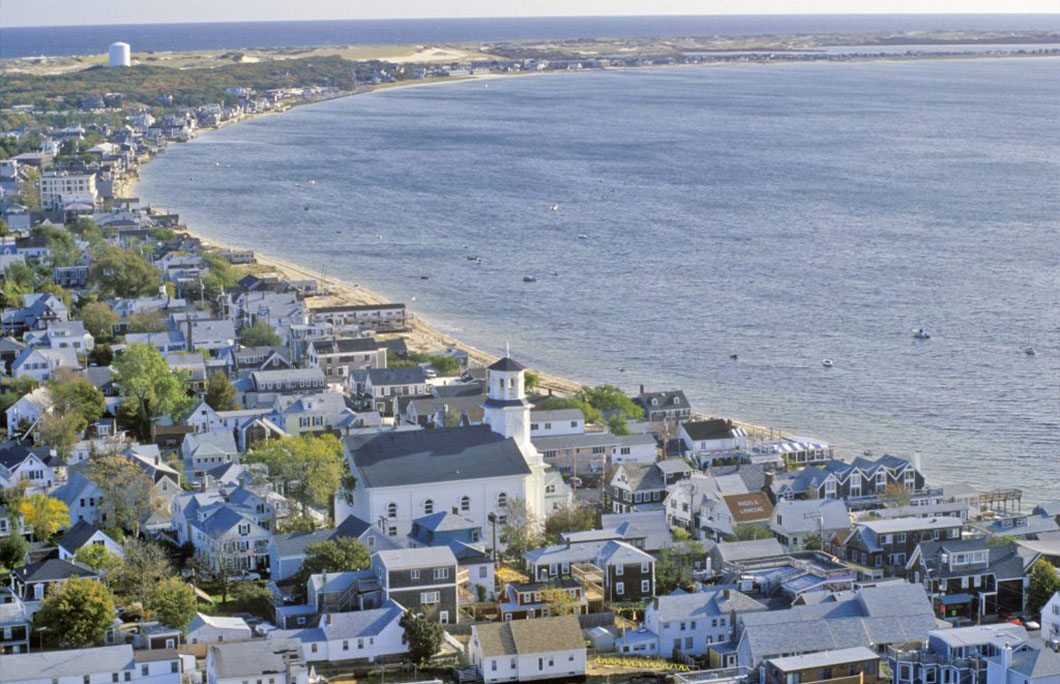 24. Provincetown, Massachusetts
Founded way back in 1620, Provincetown is another Massachusetts favourite that's equal parts history, culture and natural beauty. From the traditional New England homes that line the centuries old cobblestoned streets to the array of foodie joints and everything from cabarets to nightclubs, there's loads for everyone to enjoy.
---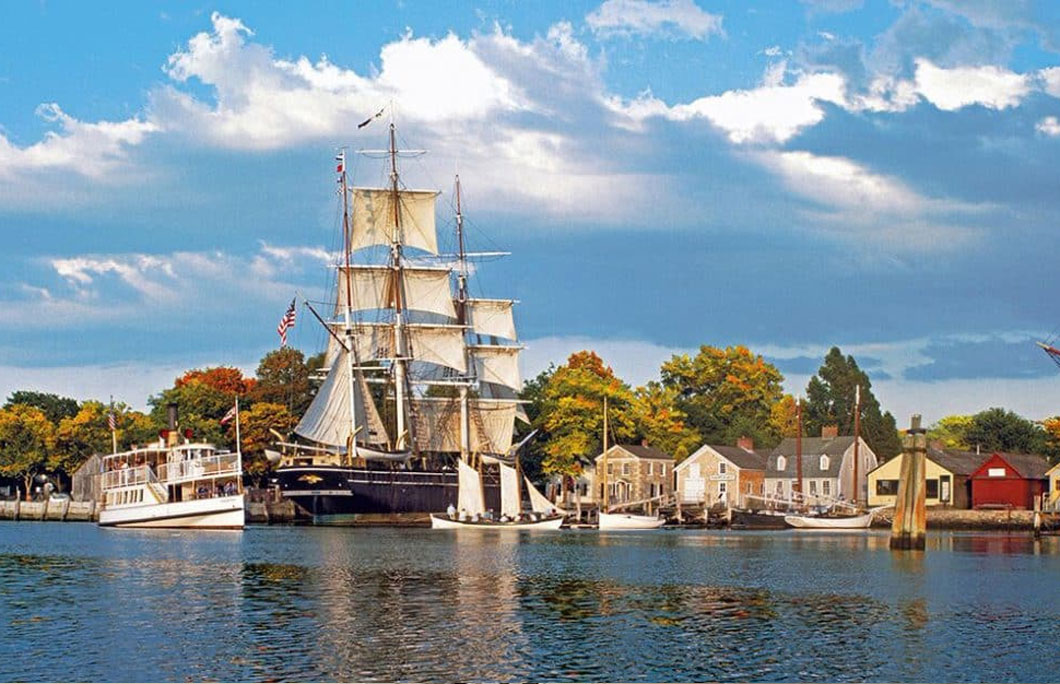 23. Mystic, Connecticut
This historic maritime village gets its name not from toil and trouble but from the native Pequot word missi-tuk. In classic New England style you can expect to find copious amounts of fresh seafood, loads of history and a bustling harbour. Be sure to browse the halls of the Mystic Seaport Museum to really get a feel for the area's history.
---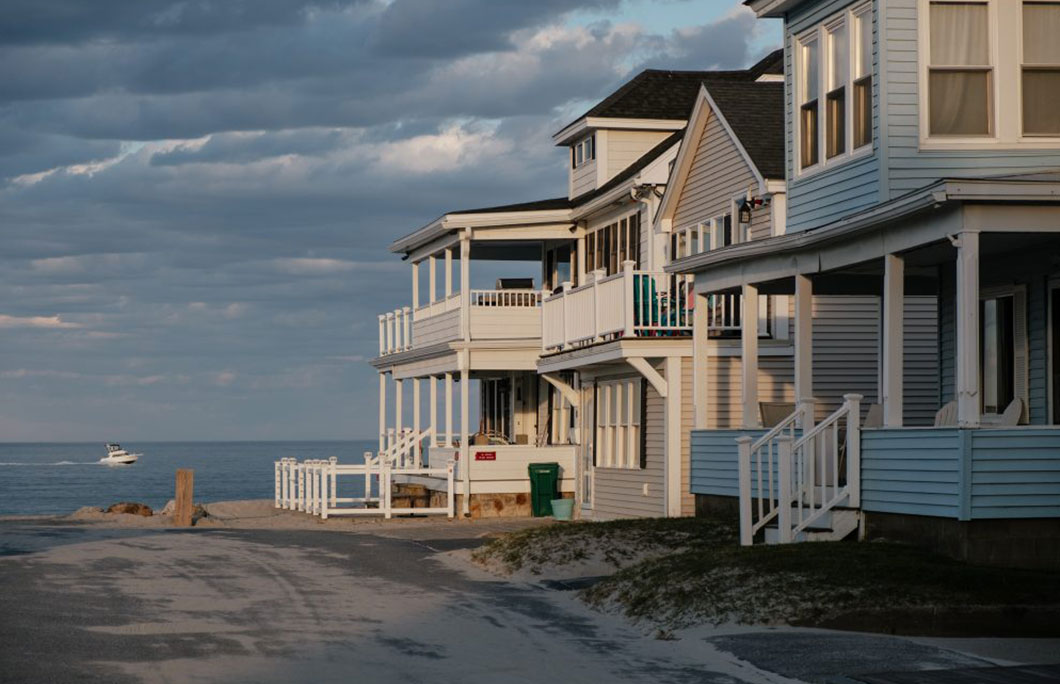 22. Hampton Beach, New Hampshire
If a sleepy small town atmosphere with romantic inns, historical homes and a gorgeous coastline are what you're after, head to Hampton Beach. This gorgeous New Hampshire seaside town is loaded with character from its quaint boardwalk to its wild and rocky beaches and world class restaurants.
---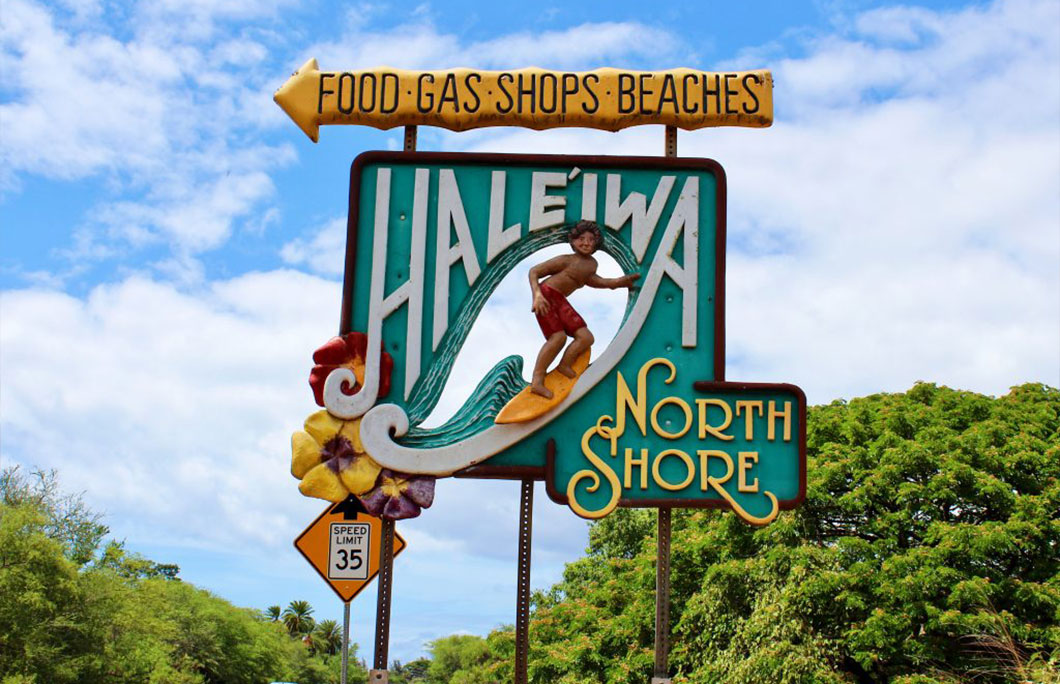 21. Haleiwa, Oahu
If you're looking for a gorgeous slice of Hawaii that is A.) not touristy and B.) easy to access, head to Haleiwa. This stunning surf town is known for its candy coloured buildings from its sugar days, cosy food trucks loaded with delicious poke and even the Surf N Sea, Hawaii's oldest surf and dive shop. When you aren't taking in the rays on the beach or walking the lovely town, be sure to procure the local Farmers Market for artisan made crafts and some of the best fish tacos money can buy.
---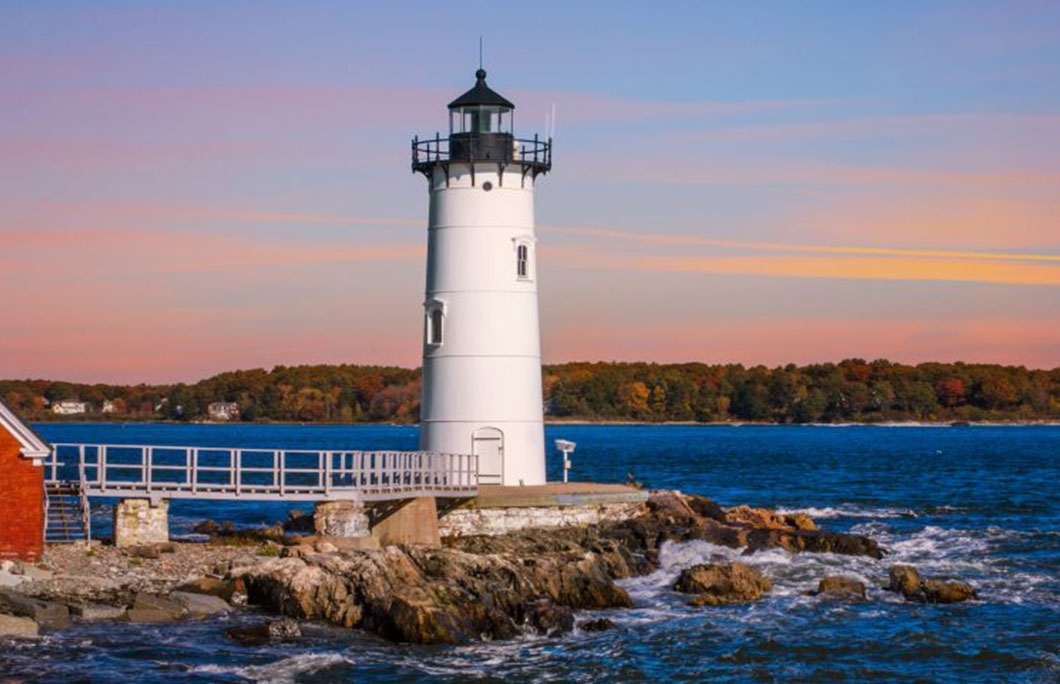 20. New Castle, New Hampshire
With just 1,000 people who call New Castle home, it is the epitome of a small town. Despite its size, however, New Castle is known for its fine dining scene and gorgeous beaches. It is also the only New Hampshire town located entirely on islands. Other highlights include the Fort Constitution Historic Site and fabulous Merchant's Row.
---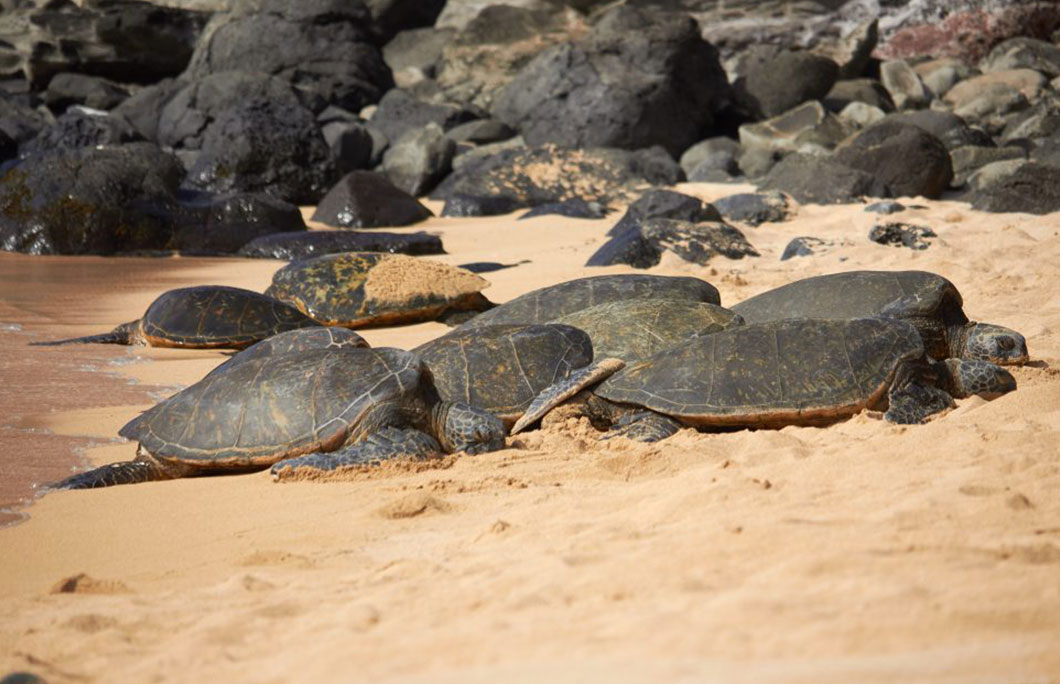 19. Paia, Maui
Once a historic village and now a cosy boho beach town, Paia is loaded with funky charm. From the countless yoga classes to the secret clothing optional beach and countless surf locales, it certainly lives up to its name as one of Hawaii's coolest hippie towns. Get your fill of fresh poke sourced from the waters just steps away or venture out to the Baldwin Beach Park.
---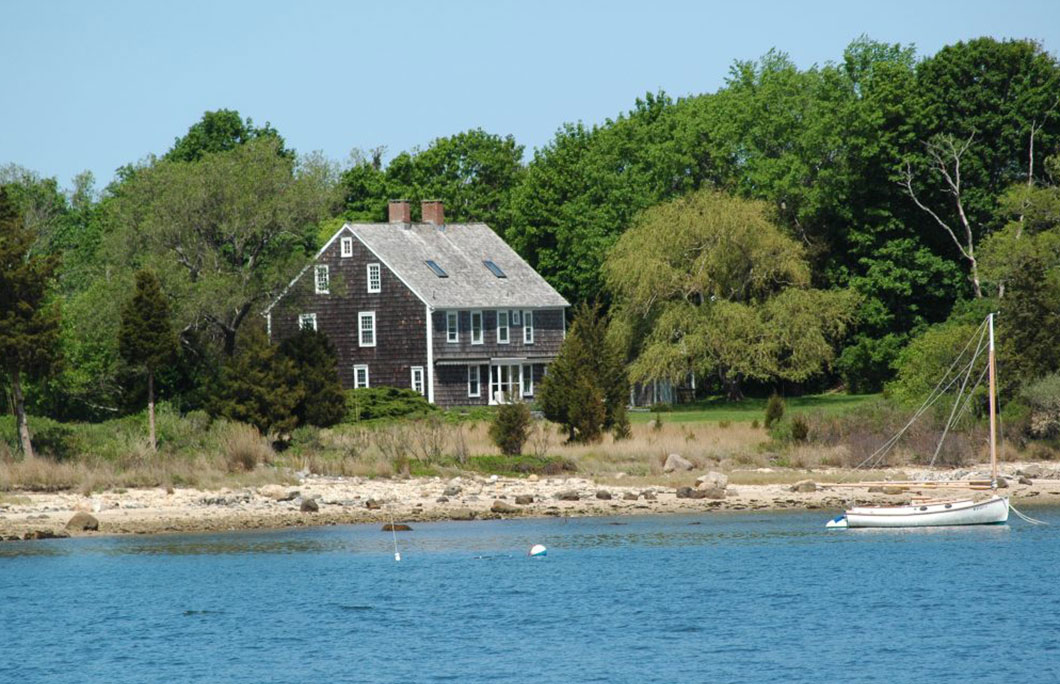 18. Sag Harbor, New York
Sandwiched between East Hampton and Southampton, this super sweet and romantic small town is just what you need for a beach getaway. In its day, it was a hotbed for whaling but nowadays is known for its old-timey feel and fascinating local stories. Browse the countless independent shops, hit up the beach or tour the Sag Harbor Whaling & Historical Museum.
---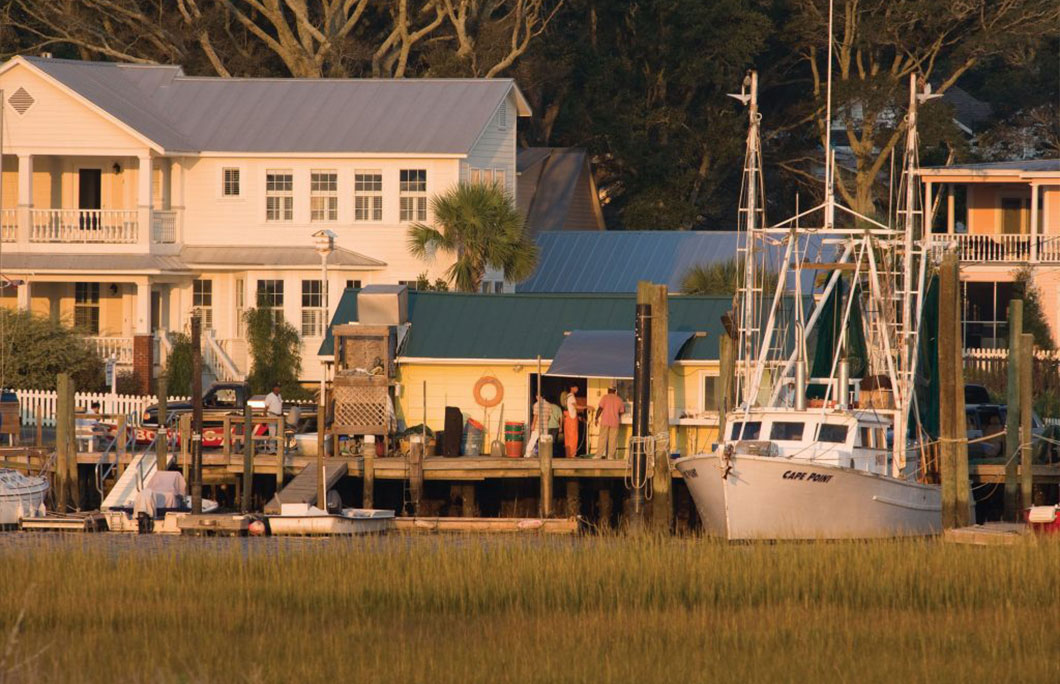 17. Southport, North Carolina
A highlight of the ever-beautiful Brunswick Islands is Southport. This insta-worthy paradise is loaded with quiet, picturesque neighbourhoods, a lively riverwalk and tons of natural beauty. Afterall, the local slogan is America's Happiest Seaside Town and they certainly drive it home.
---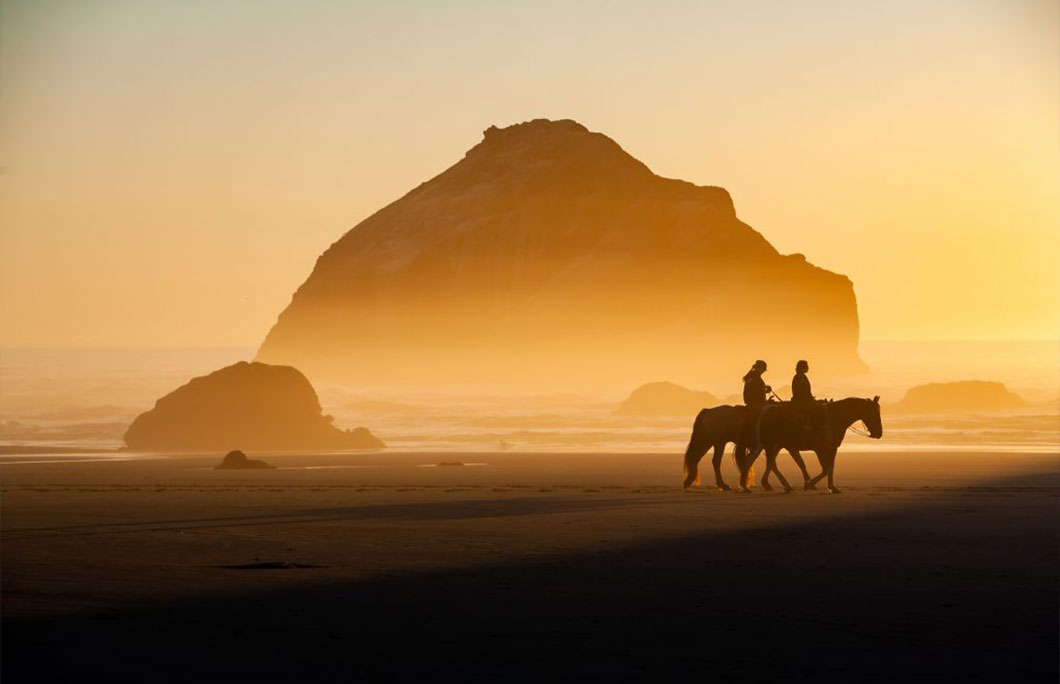 16. Bandon, Oregon
Breathtaking rock-clad shores abound at this outdoorsy haven known as Bandon. Whether you plan to spend your days fishing, hiking, golfing or just lounging, you'll always have a gorgeous view. Surrounded by wild woods and lush forests, there's even more to explore beyond the jaw dropping coastal landscapes in this beautiful corner of Oregon.
---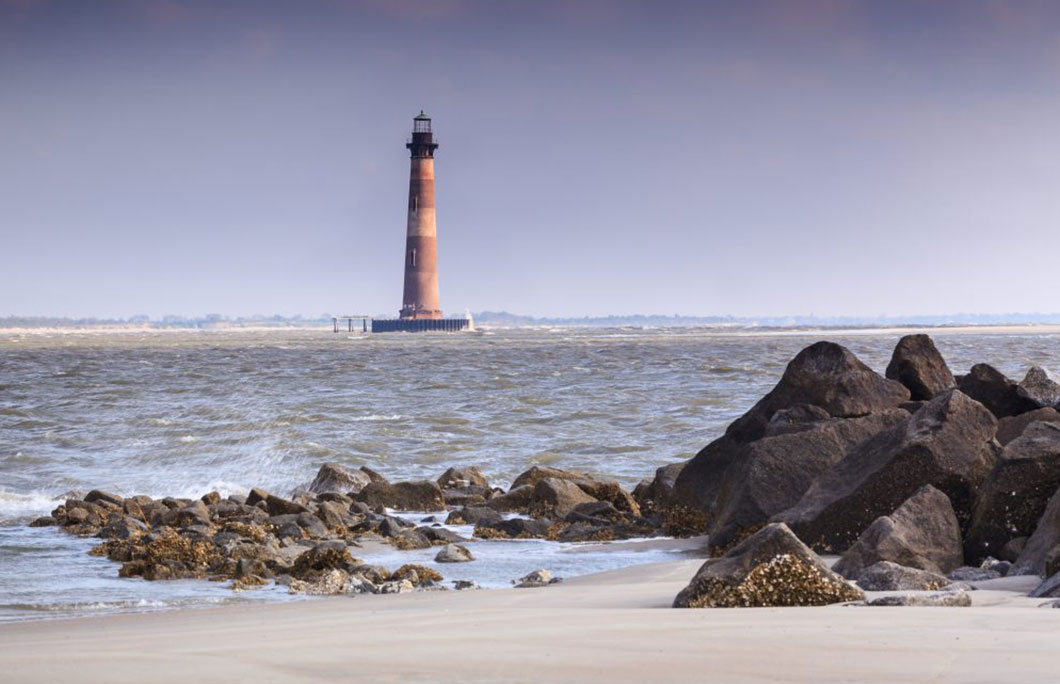 15. Folly Beach, South Carolina
This shimmering island beach town is just a hop away from Charleston and makes for a perfect coastal getaway. Peppered through, you'll find countless colonial homes, sky high palms and a food and nightlife scene that's hard to top. Then, there's the shores. From the stunningly clear night sky that lights up the Milky Way blankets the ocean to the soft sand and blue waters, the beaches are in a league of their own. And be sure to keep an eye out for the water's most popular residents, dolphins.
---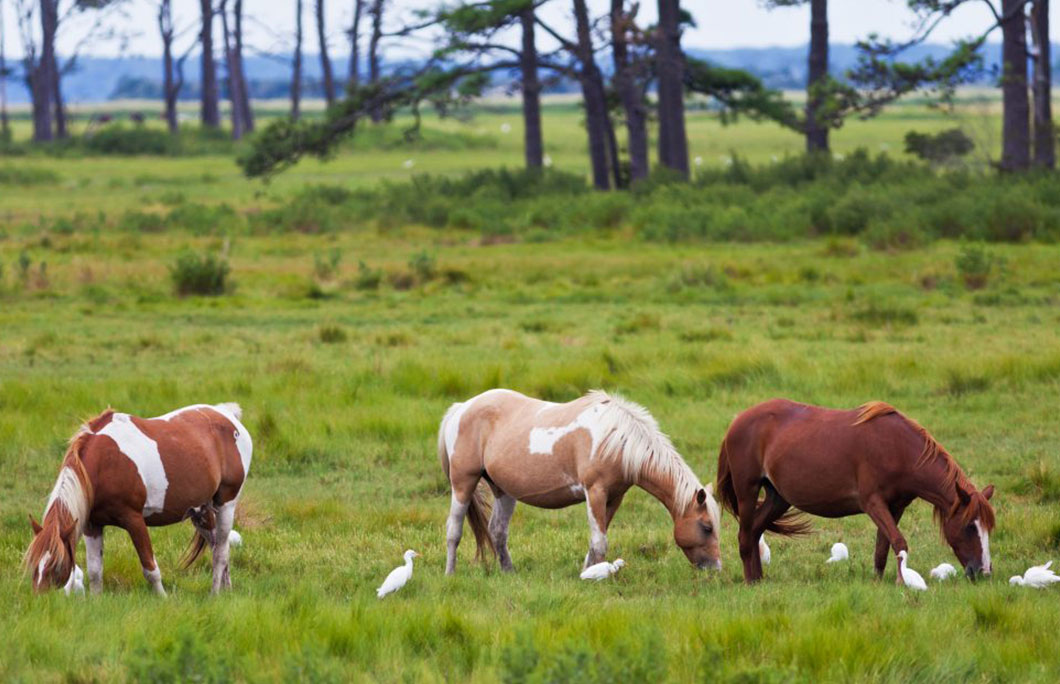 14. Chincoteague, Virginia
Playing cousin to the horse loaded island of Assateague, Chincoteague is also known for its beautiful wild horses and ponies. However, you'll also find lovely residential neighbourhoods complete with age-old cottages and a sleepy small-town feel and more local life than in Assateague. Be sure to spend an afternoon exploring the Chincoteague National Wildlife Refuge.
---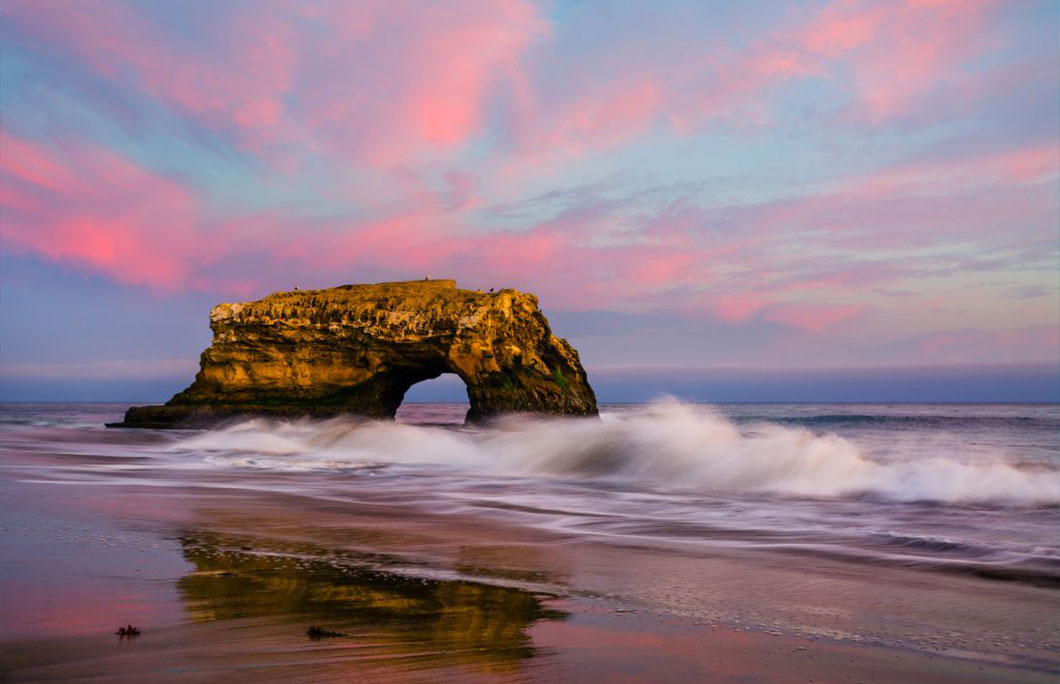 13. Santa Cruz, California
Santa Cruz, also known as Surf City is known for its 11 world class surf breaks including Mavericks and Steamer Lane. You'll also find countless secluded coves and endless expanses of white sand dotted with firepits waiting for sunset. And that's not even the half of it. The fabulous Santa Cruz Beach Boardwalk is the oldest amusement park in the state is every bit as lively as it sounds.
---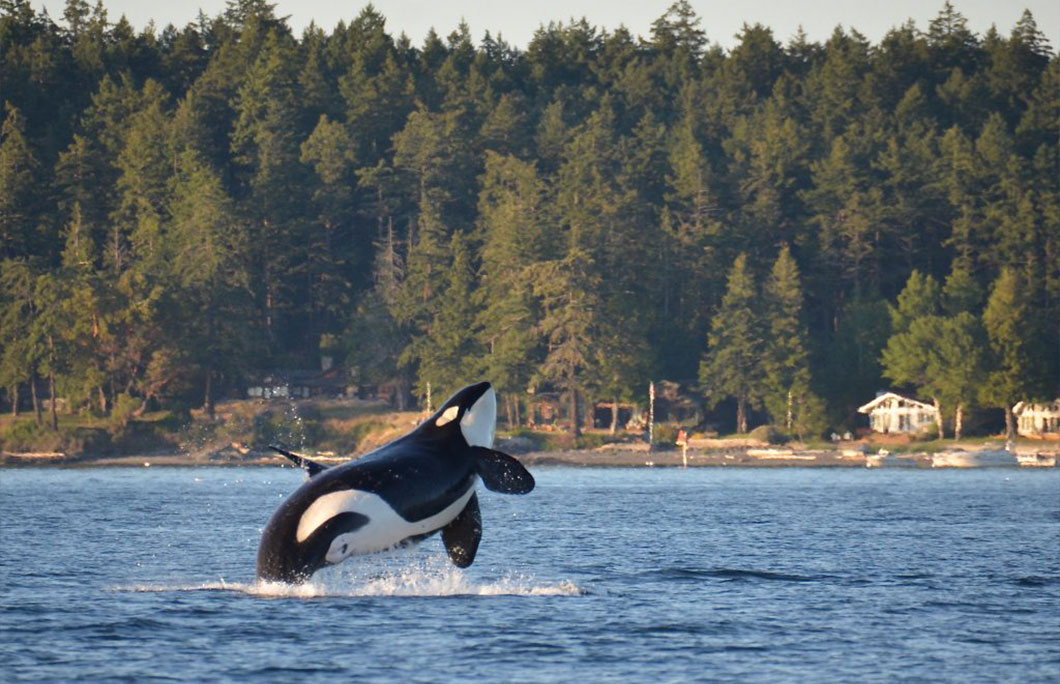 12. San Juan Islands, Washington
Breathtaking lighthouses sitting proudly over the Pacific waters abound at this Washington paradise. The islands are not only famous for their nautical charm, but also world class whale watching and tons of recreational activities. Spend your day looking for orcas before spending an evening at one of the countless farm-to-table eateries.
---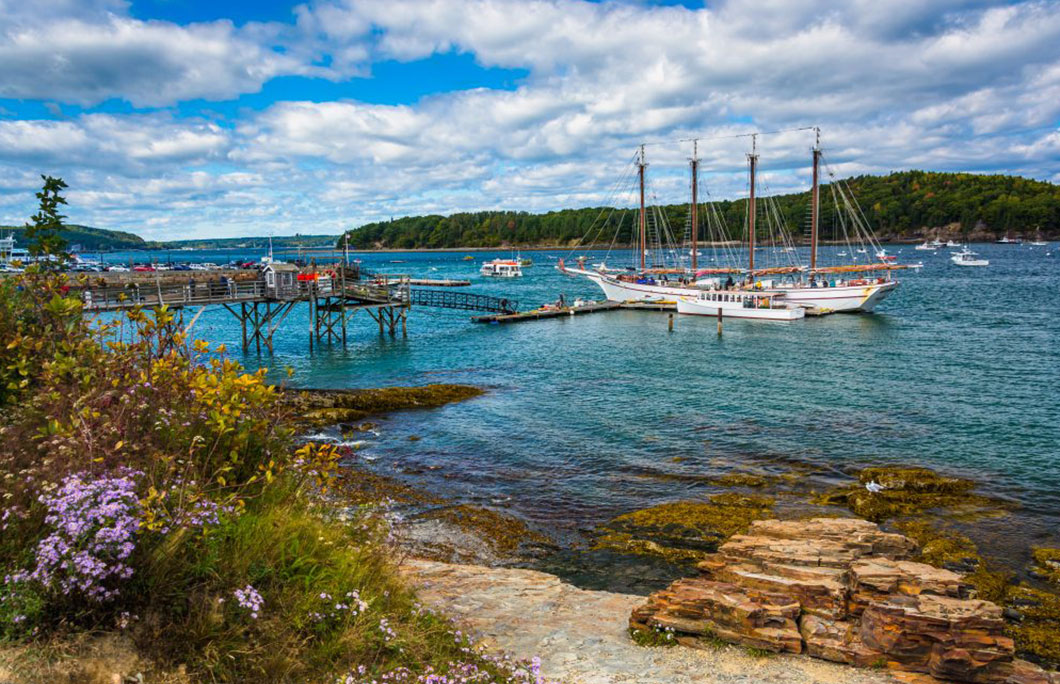 11. Bar Harbor, Maine
There are two sides to the Bar Harbor coin. There's the preppy, sophisticated side loaded with quaint shopping streets and indulgent vacation activities like yacht cruises. Then there's the wild, rugged side that includes the breathtaking Acadia National Park, countless islands and thick, foggy woods that lead to secret beaches.
---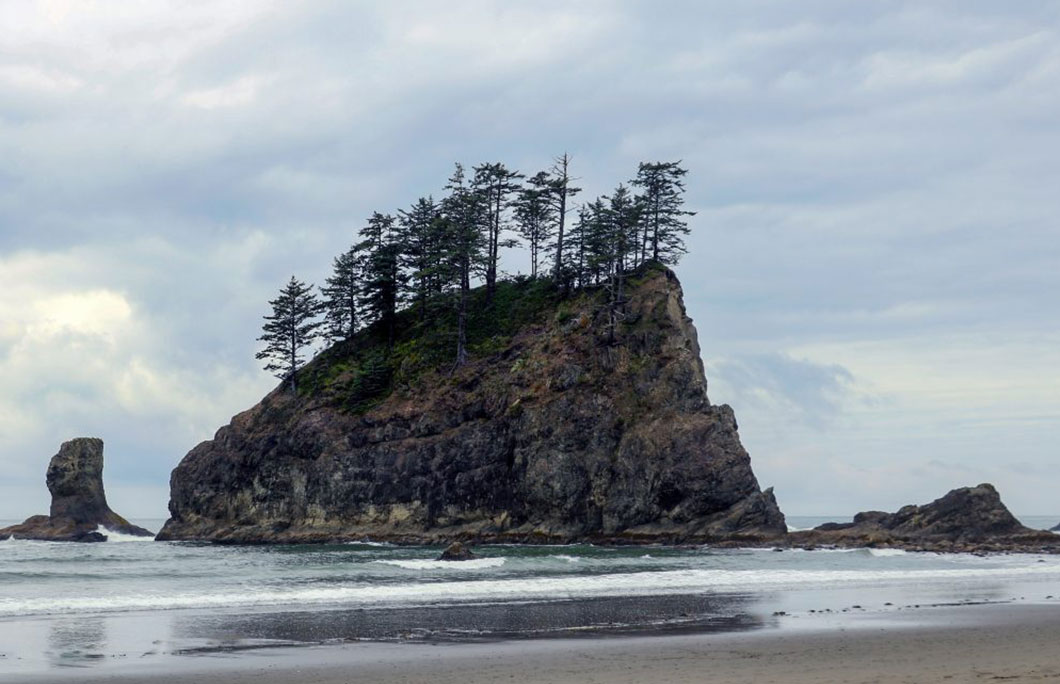 10. Long Beach, Washington
Complete with 28 miles of sweeping shoreline loaded with sand dunes, sky-high cliffs and wispy waves, this Pacific paradise is simply breathtaking. If that weren't enough, there's also unspoilt woods and countless hiking trails just dying to be explored. Plus some of the best and freshest seafood money can buy. Kiting is also the main hobby of choice with Long Beach being home to the funky and fun International Kite Festival.
---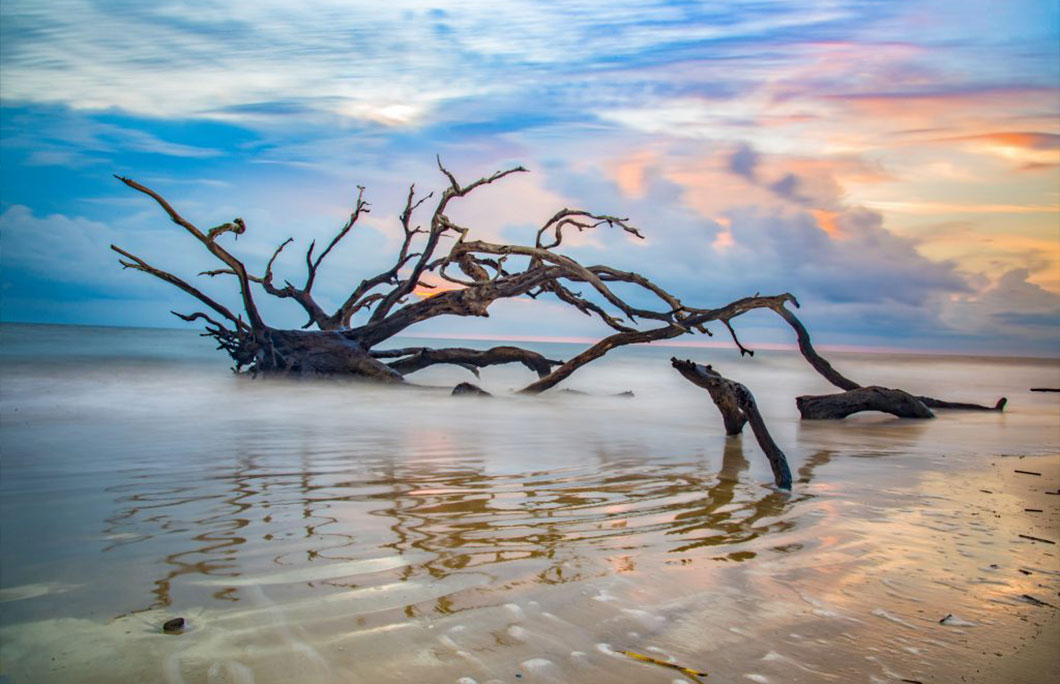 9. Jekyll Island, Georgia
Famous for its wild, dramatic scenery from marshlands to quiet beaches, Jekyll is unbelievably photogenic. Doubling as a State Park, this coastal haven has retained its natural beauty from the spanish moss live oaks to the wide open beaches and beyond. Animal lovers will enjoy the rich wildlife and leisure and history buffs will delight at the incredible Jekyll Island Club Hotel steeped in history.
---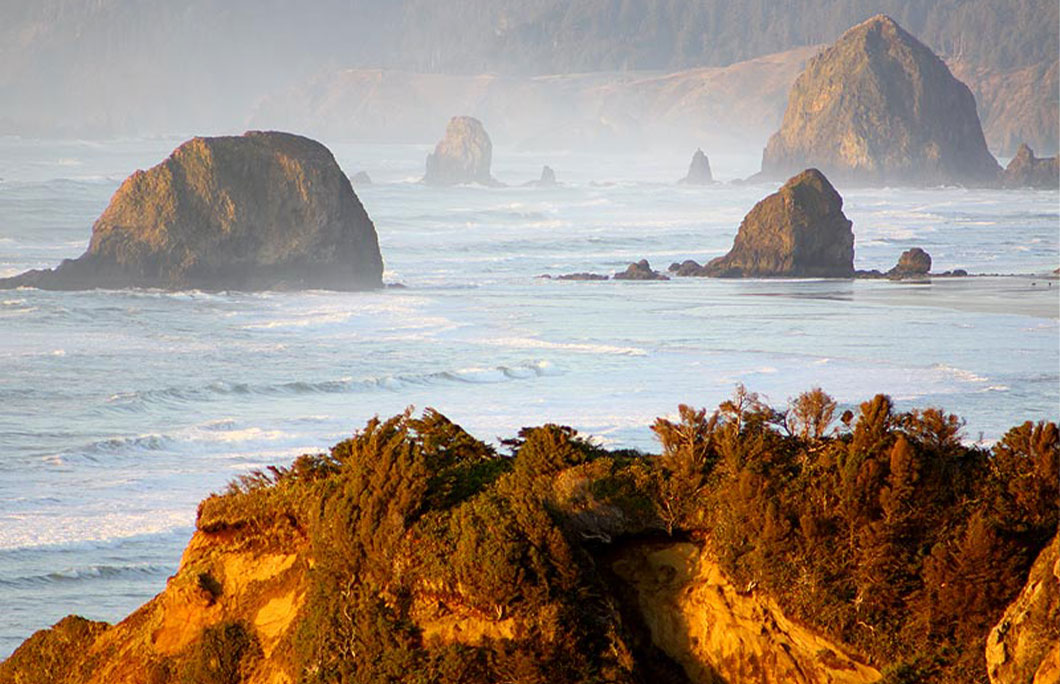 8. Cannon Beach, Oregon
Cannon Beach is one of those places that you just have to see to believe. Home to one of Oregon's most iconic landmark, the Haystack and famous for its countless stunning beaches, a whole weekend could be spent without ever leaving the sand. In true Oregonian fashion, you'll find a whole host of art galleries and breweries that'll make your time away from the glistening shores just as fun. Did we mention the seafood is life changing?
---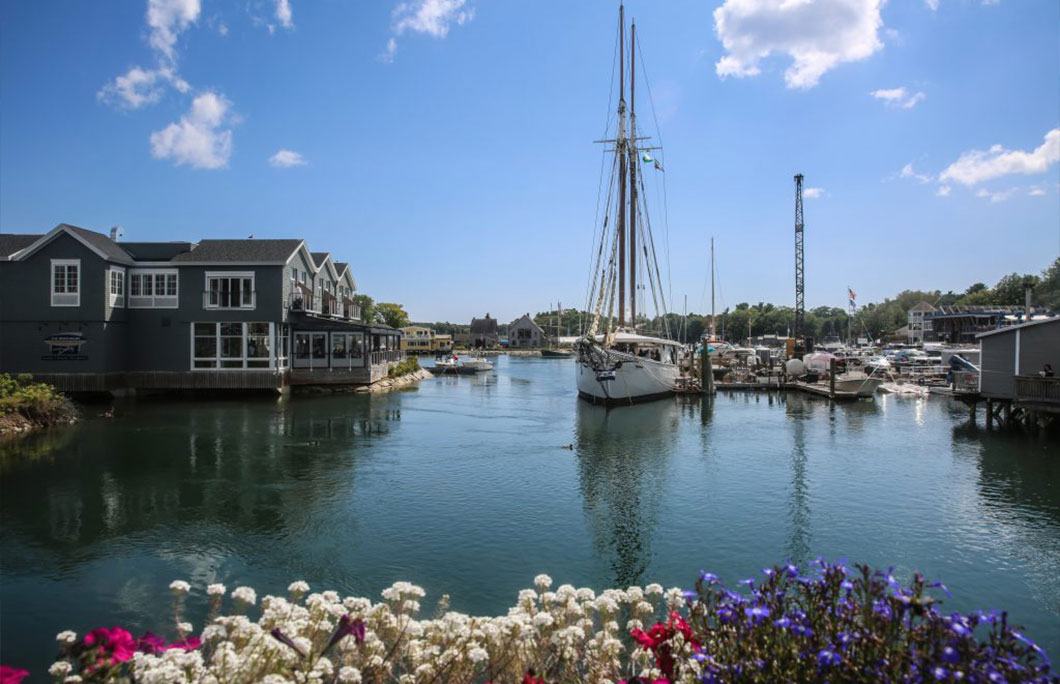 7. Kennebunkport, Maine
Hearty lobster dinners, period architecture and gorgeous beach sunsets are just a few things to look forward to in Kennebunkport. This stunning Maine beach town is dotted with countless waterfront homes, loads of local wildlife and stunning beaches like Goose Rocks Beach and Porpoise Cove. Beginning as a fishers village and shipbuilding town, there's more than enough sailing charm to go around.
---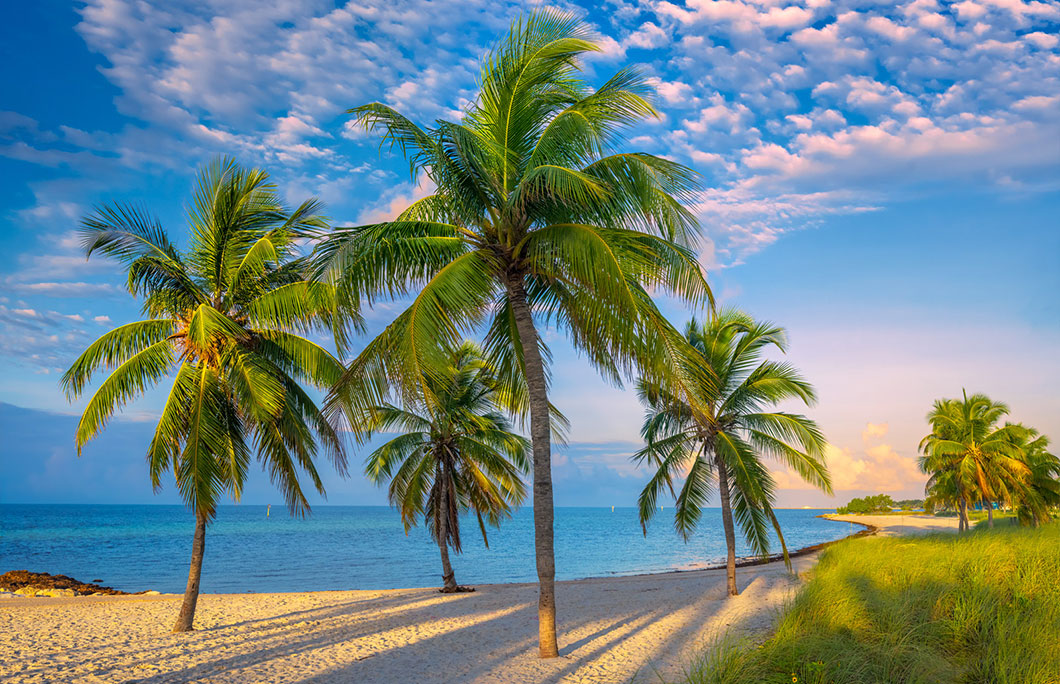 6. Key West, Florida
Many consider Key West to be the best beach area in the States. And they aren't wrong. Countless pastel coloured homes, a robust vacation atmosphere, incredible seafood and the most gorgeous beaches in Florida definitely back up the claim. Then, below the water, you've got incredible vibrant coral perfect for scuba diving and crystal clear waves perfect for wading the day away. It truly is paradise on earth.
---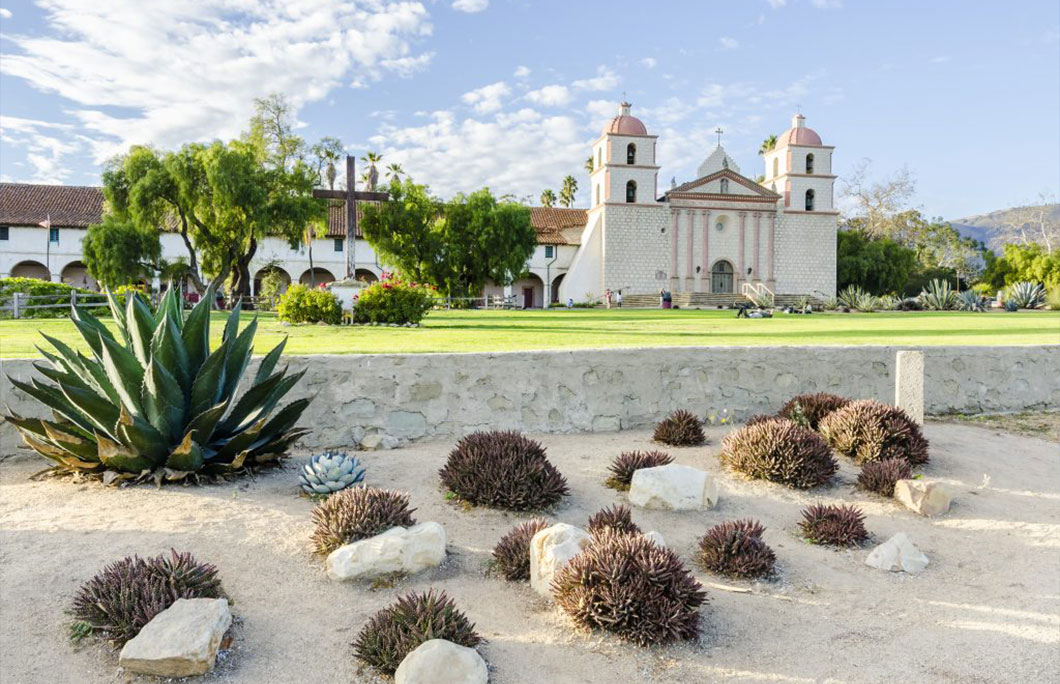 5. Santa Barbara, California
Where Mediterranean charm meets SoCal glam you'll find Santa Barbara. Framed by stunning mountains and crystal clear waters, the scenery is enough to warrant a visit by itself. However, the local culture is just as great. Just walk the city's blocks of warehouses-turned-art-galleries and swanky wine rooms to get a feel for the place. Truly a food lover's paradise, you'll find some of Cali's best Mexican food along with a delightful public market where you can find just about everything under the sun.
---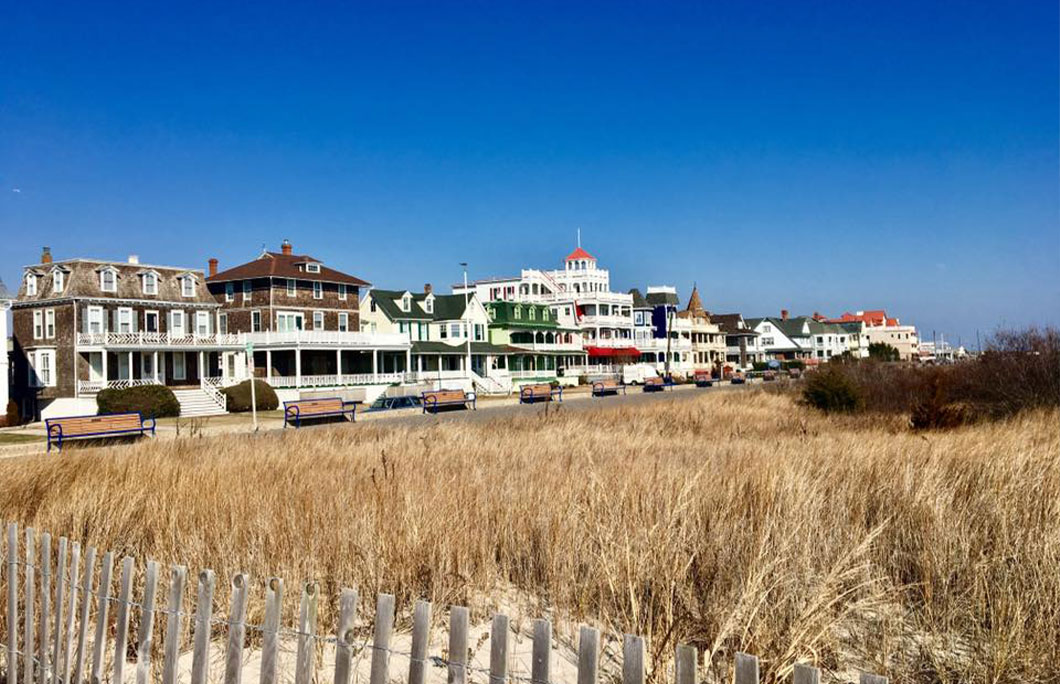 4. Cape May, New Jersey
Home to the nation's oldest seaside resort and the largest collection of preserved Victorian buildings outside San Fran, you can't go wrong with a stay in Cape May. The romantic seaside town is so incredible in fact, that the entirety of Cape May is designated a National Historic Landmark. Walk the old streets to find the painted ladies or pop into any of the countless small-biz eateries that show why it's considered the Culinary Capital of New Jersey. And all this isn't even counting the beaches which are the best in the state.
---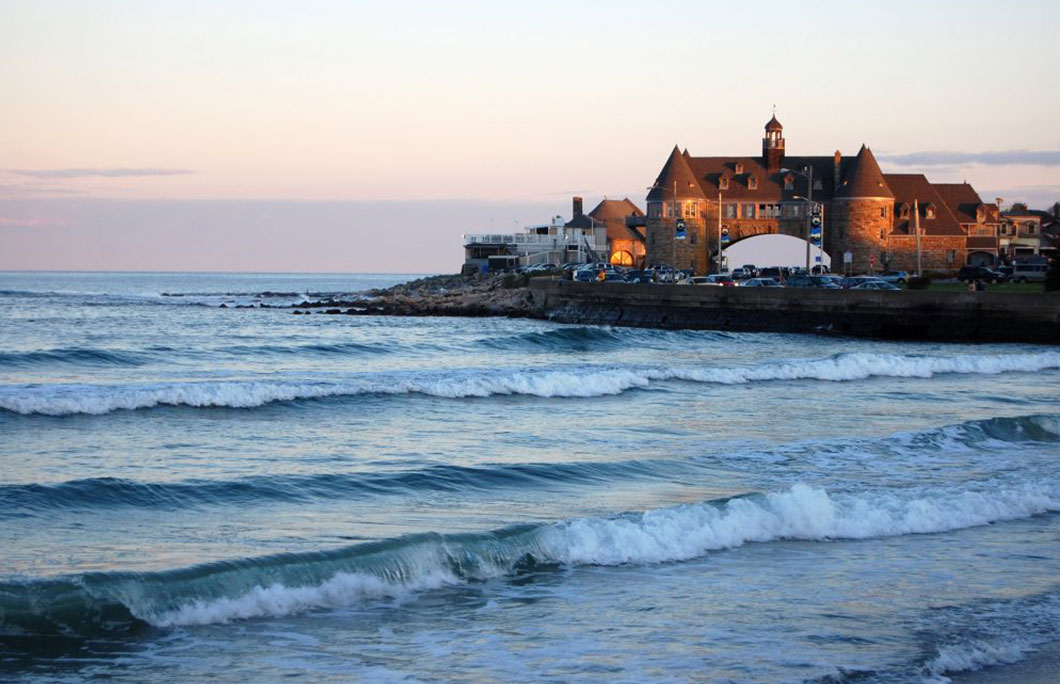 3. Narragansett, Rhode Island
Narragansett is the total package. It's got incredible surf, some of the best beach bars on the East Coast, loads of history and, dare we say, the best seafood in New England. Perfect for foodie travellers, history buffs or leisure enthusiasts, it's impossible not to have a great time here. Be sure to head to the historic Coast Guard House for the best views of Narragansett Bay and don't skimp on the local oyster platters.
---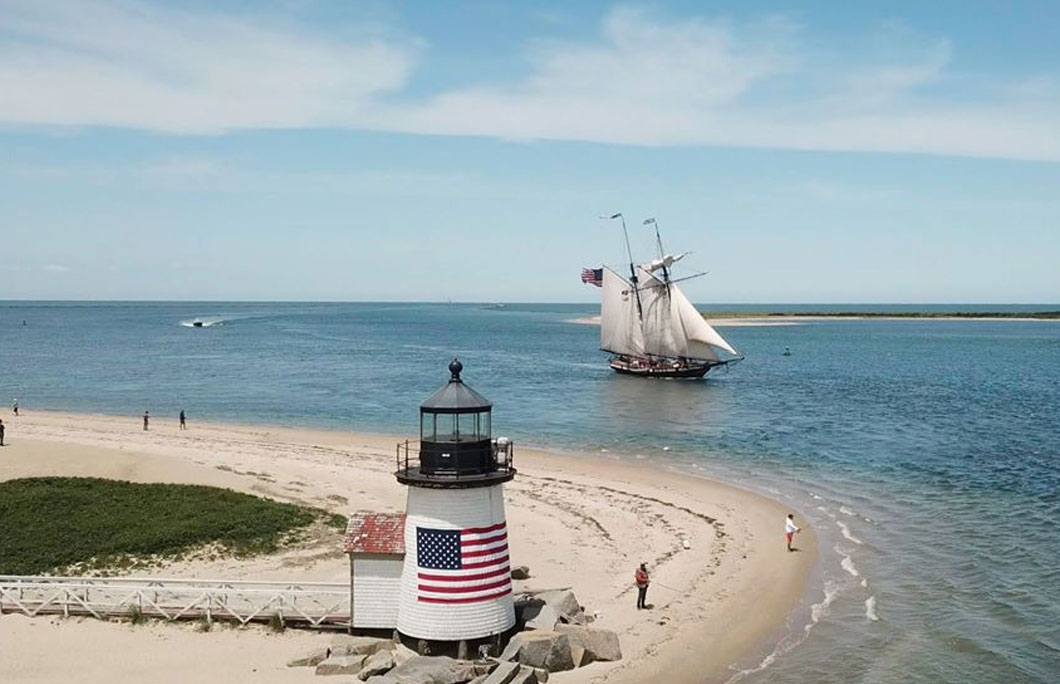 2. Nantucket, Massachusetts
Nantucket is literally the definition of classic New England island. With its lovely cobblestoned streets, dune-loaded beaches and beautiful architecture, it's certainly got a lot to brag about. Its history as a 19-century whaling hub has left it frozen in time and is part of what pulls visitors from all corners of the country every year. The island's history warrants a visit by itself, but the gorgeous beaches, world class food and romantic atmosphere are certainly a cherry on top.
---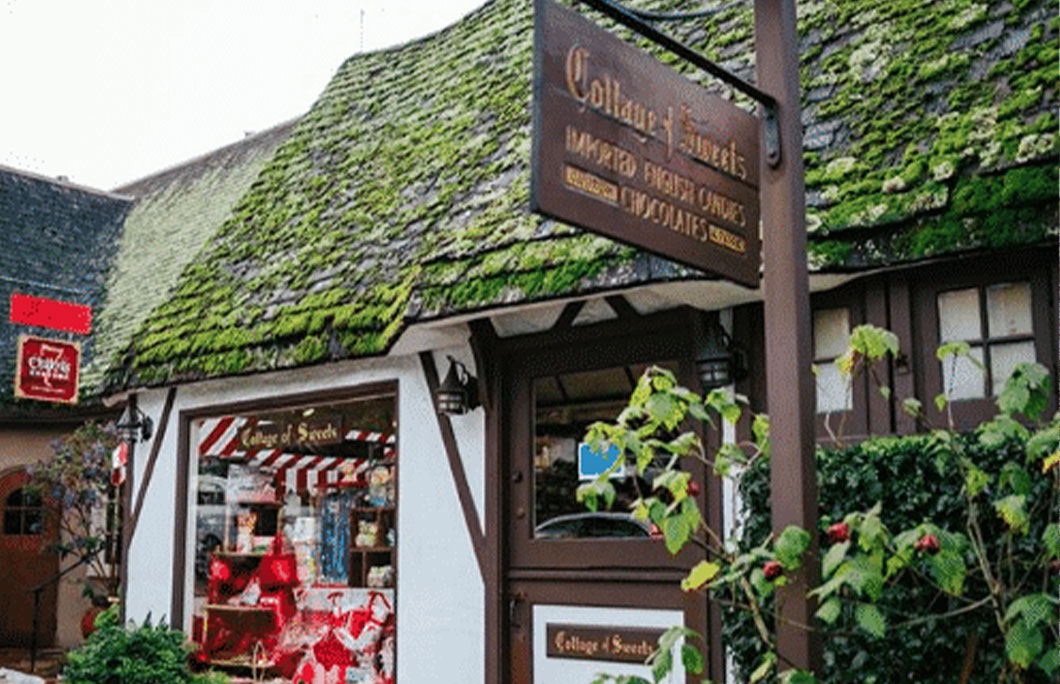 1. Carmel-by-the-Sea, California
Carmel-by-the-Sea is constantly hailed as California's most adorable town. Loaded with European fairytale charm complete with cosy cottages and delicate tilework, it's hard not to fall head over heels for this place. Then, there's the beach. Lined with pristine white sand beaches with everything from intimate hideaways to sunbathing sea lions and boho cafes, you could make a whole trip out of Carmel without your feet ever leaving the sand. Be sure to pop in for a bite at Cultura Comida y Bebia for life-changing Oaxacan bites alongside 30+ mezcals.
---