The 25 Best Burgers In Alabama
If you're looking for the best burgers in Alabama then you've come to the right place. Yet with so many great restaurants, cafes and diners in towns and cities to choose from, coming up with 25 of the best was never going to be easy.
It was tough, but we are made of titanium, so here you are: the 25 best Alabama burgers… Stay hungry!
The Best Burgers in Alabama, How do these rankings work?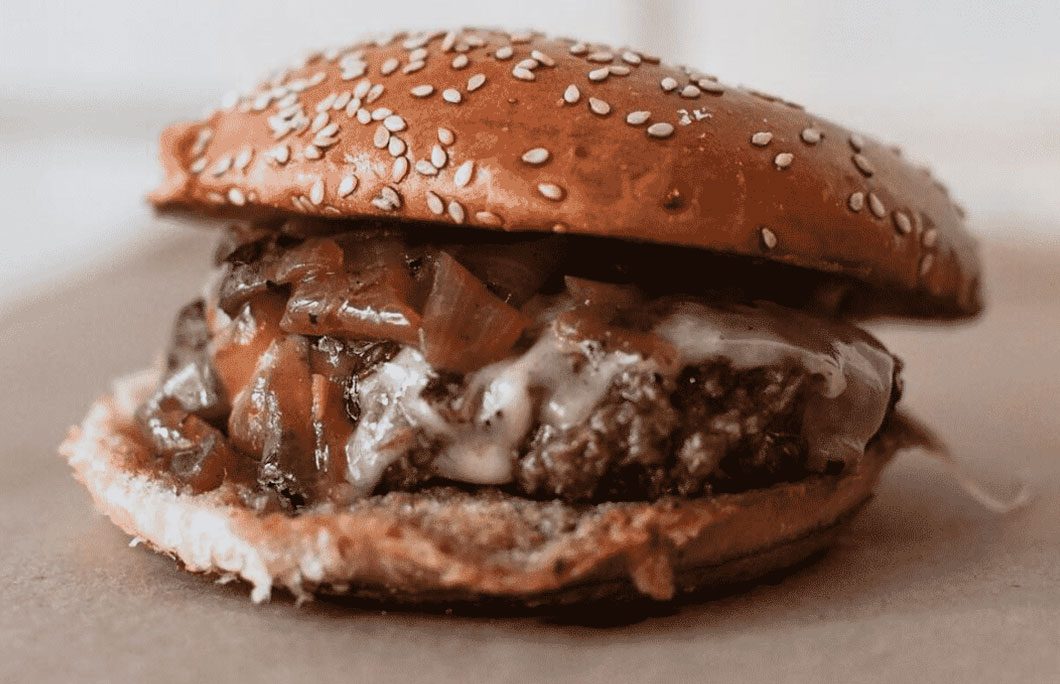 1. Farm Burger, Huntsville
The key to their amazing cheeseburger is sourcing the freshest of ingredients from local suppliers. We're pretty jealous of the residents of Huntsville to have this on their doorstep.
After that, they focus on keeping things incredibly simple with great meat, onions and melted cheese. Absolute perfection.
---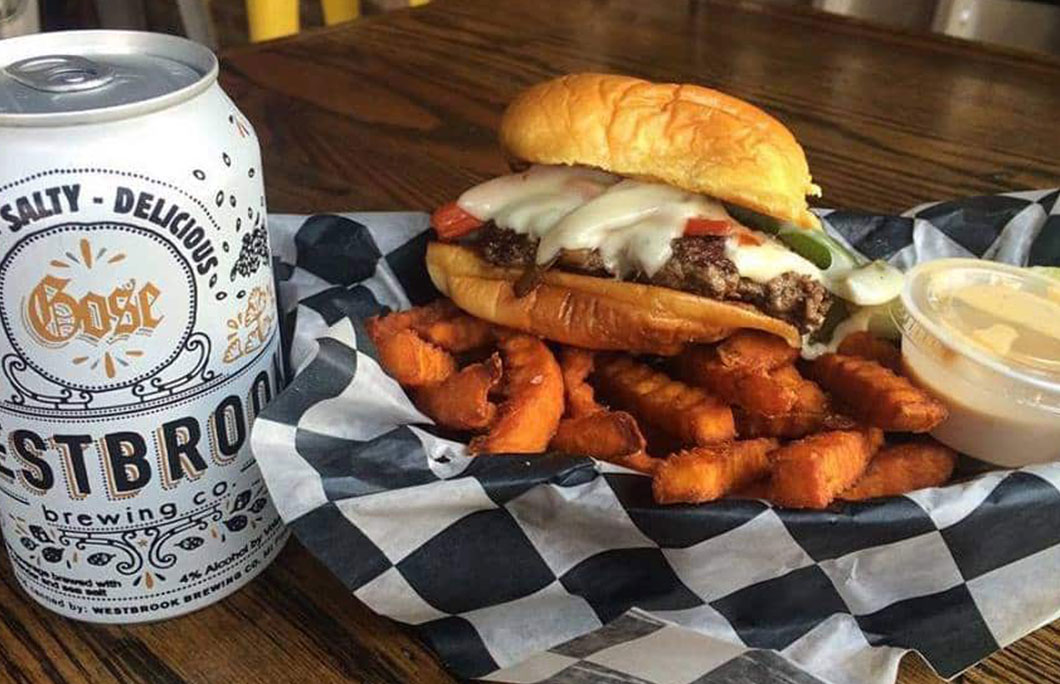 2. Jack Brown's Beer & Burger Joint, Birmingham
What makes the burgers at Jack Brown's the best burgers in Birmingham is the fact that they're made with 100% all-natural Wagyu beef. It's such flavourful beef that the chefs don't even have to add anything special to it. That, on top with ice-cold craft beer and we've fallen in love with this local hotspot.
---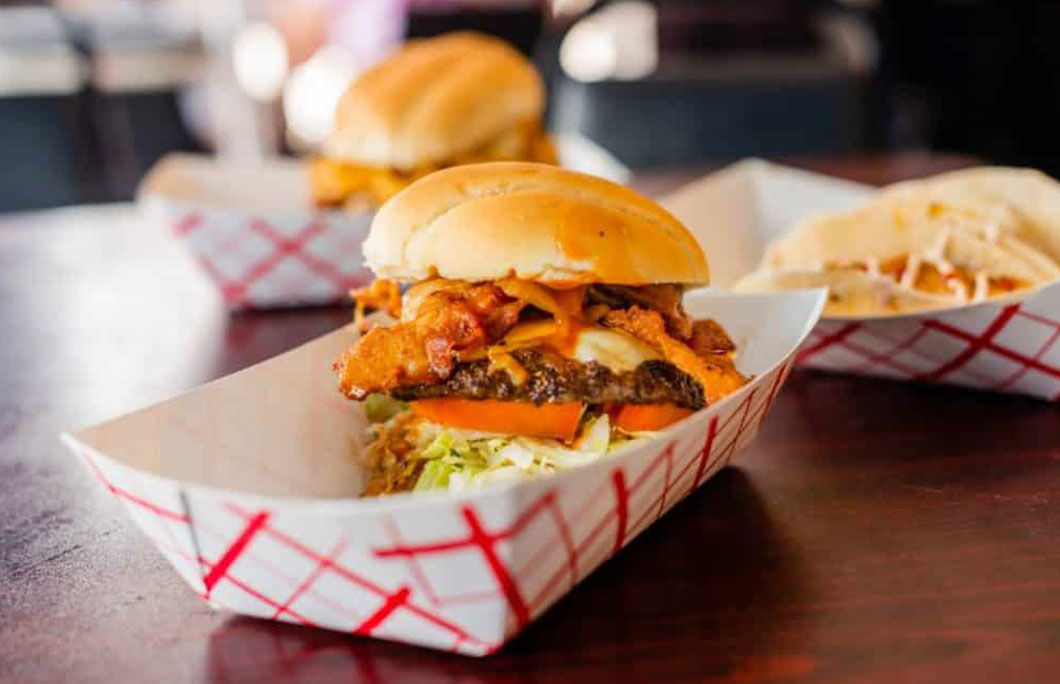 3. Chubbfathers, Alabaster
The burger menu here includes plenty of traditional creations you know and love as well as a few of the Chubbfather's own twists on the classics. These bad boys are big, juicy and delicious.
One bite and you'll soon see why it's considered to be among the best burgers in Alabama.
---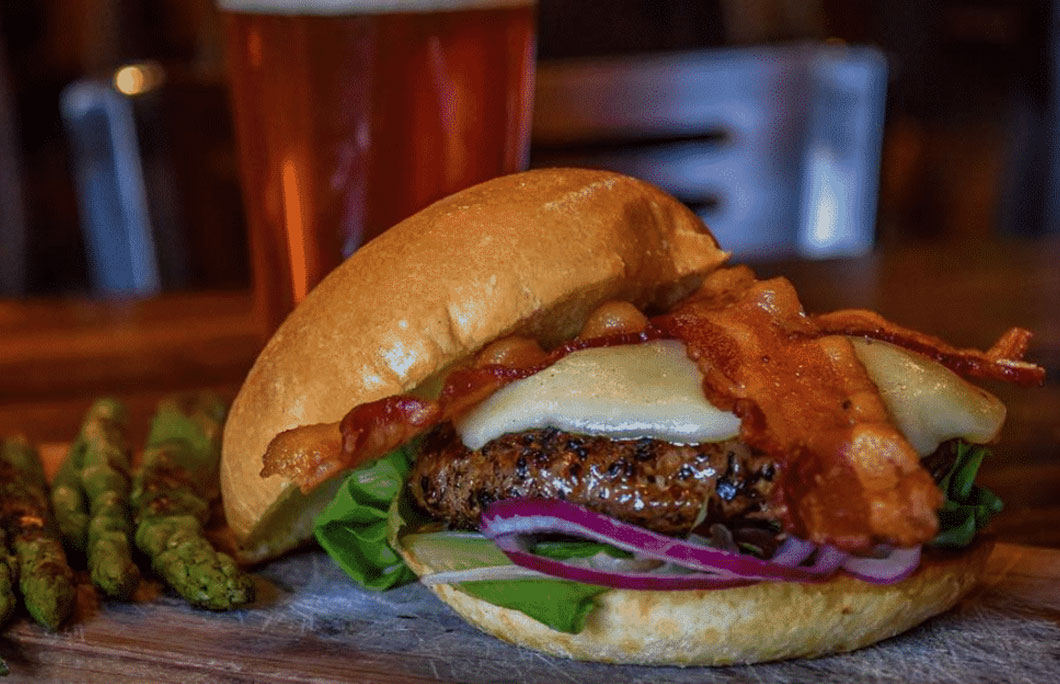 4. The Avenue Pub, Tuscaloosa
There's just one burger on the menu at this cosy pub in Tuscaloosa, but it's a good 'un. A juicy hand pattied burger is loaded with crispy bacon and Provolone cheese, served with mixed greens, pickles and mayo on top. Wash it down with a few of their selected craft beers for a match made in heaven.
---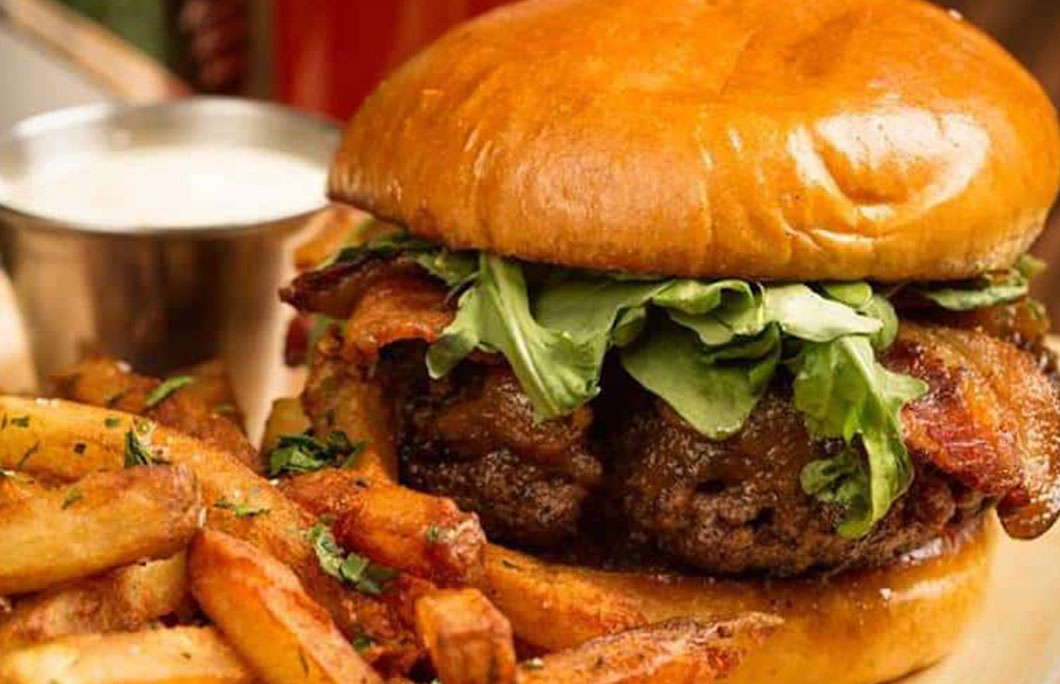 5. Marre & Allen Bar + Kitchen, Birmingham
Ask any local where to find the best burgers in Birmingham and they'll point you to the Marre & Allen Bar + Kitchen. What's so special about the burgers here? They're especially thick and juicy and served with delectable toppings. Try the one with smoked bacon and grilled green tomatoes.
---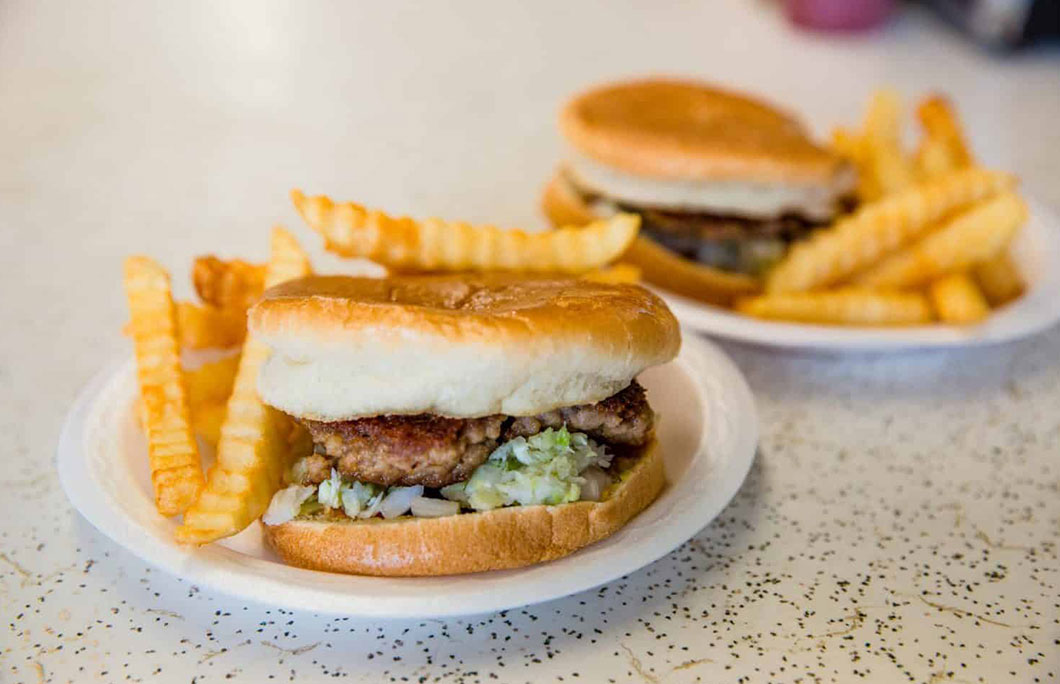 6. Dub's Burgers, Athens
Dub's Burgers' special blend of beef and pork has been their secret weapon since the 1960s, and it's still hugely popular today. In fact, it's so popular that they often sell out of their burgers (they only order a certain amount of fresh meat per day), so get here early to guarantee your chances of biting into one of these.
---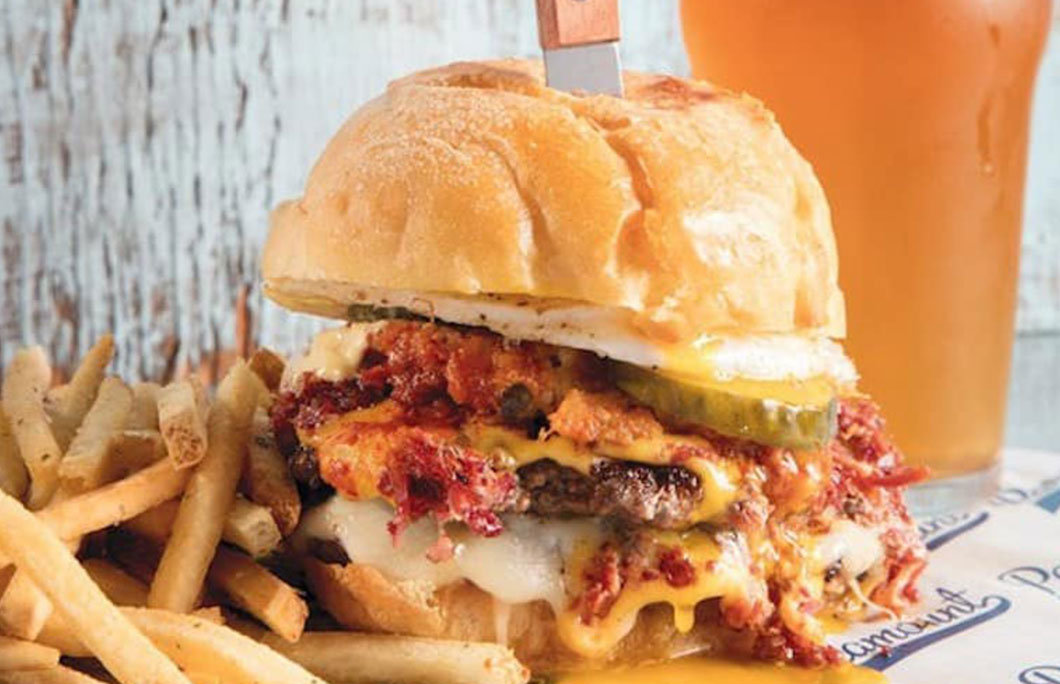 7. Paramount, Birmingham
The burger at Paramount is a monstrosity of a burger in all of the best ways. While there are a few burgers on the menu, you'll want to try their namesake one. It's served with a whopping two house-ground beef patties, two types of cheese, corned beef, pickles, and smashed risotto. Oh, and a gooey fried egg on top just for added splash value.
---
8. Chez Fon Fon, Birmingham
The burgers at Chez Fon Fon are so thick that you might just have to cut into them with a knife in order to enjoy them. Here, they use hormone-free, all-natural chuck, which is probably why they've consistently been ranked as having one of the best burgers in the entire state of Alabama for years.
---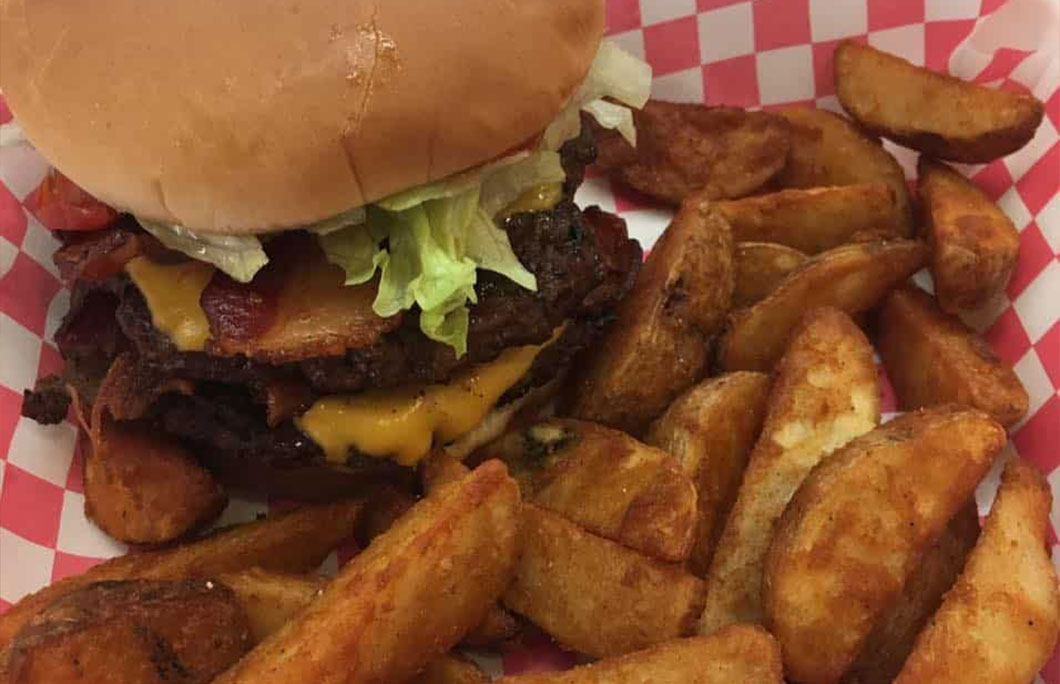 9. Char Burger, Guntersville
The burgers at this local Mom and Pop joint are easily some of the best burgers in Alabama, with their Wildcats cheeseburger wildly popular, as is the double mushroom and Swiss. These droolworthy burgers are absolutely incredible.
---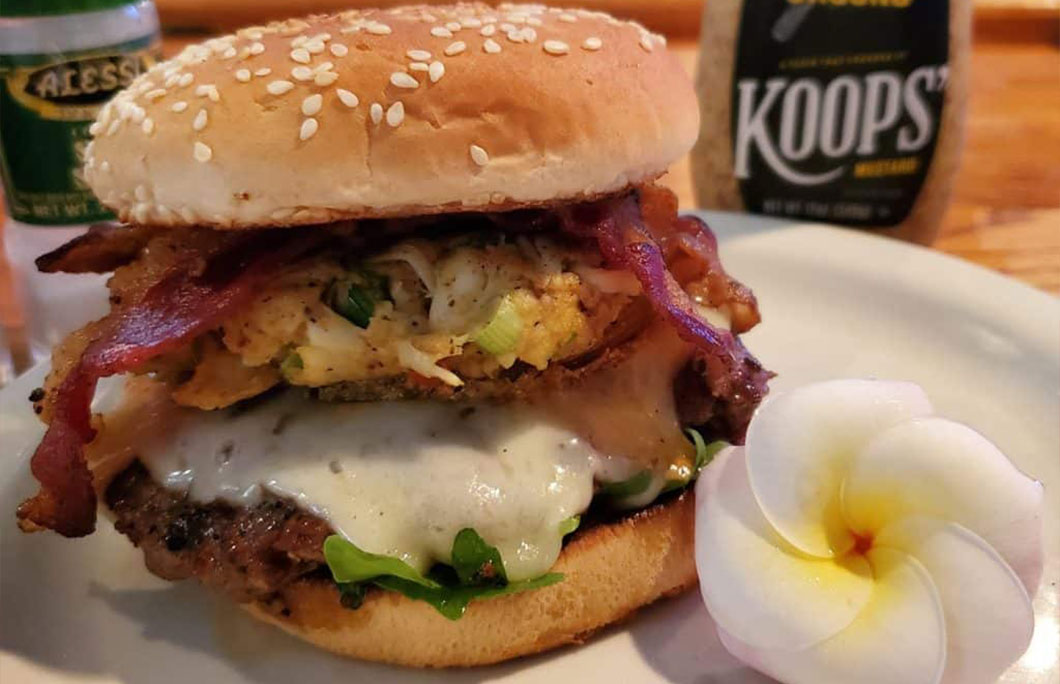 10. Butch Cassidy's Cafe, Mobile
Butch Cassidy's Cafe is home to the famous Butch Burger, a juicy beast with bacon and cheese that comes fully dressed with lettuce, onion, tomato, and pickles. Or, for something different, try the Ok Corral Crab Cake Burger.
The cafe also serves great sides to go along with their burgers, which are no fuss and just perfectly made. And yes, they do taste just as delicious as they look.
---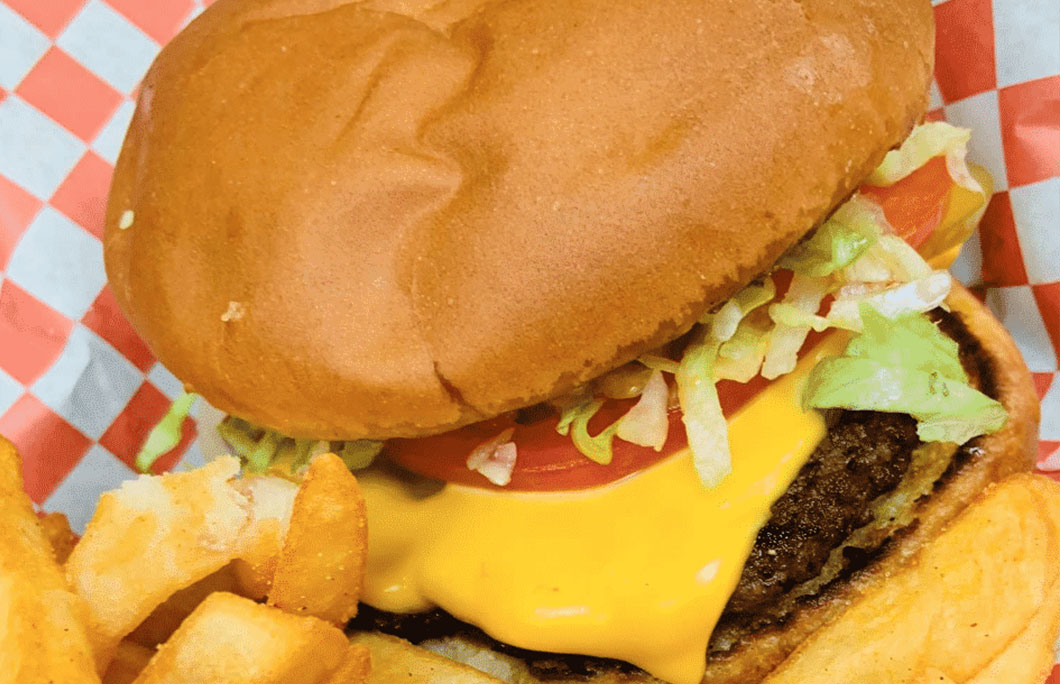 11. Golden Rule BBQ, Helena
The very first Golden Rule BBQ opened in Alabama all the way back in 1891, and has since evolved into three locations across the state. While some things about it have changed, its reputation for amazing meat has stayed the same. Burgers here are no-fuss but all flavour, and are made with fresh ground chuck.
One bite and you'll realise why this is one of the best burgers in Alabama.
---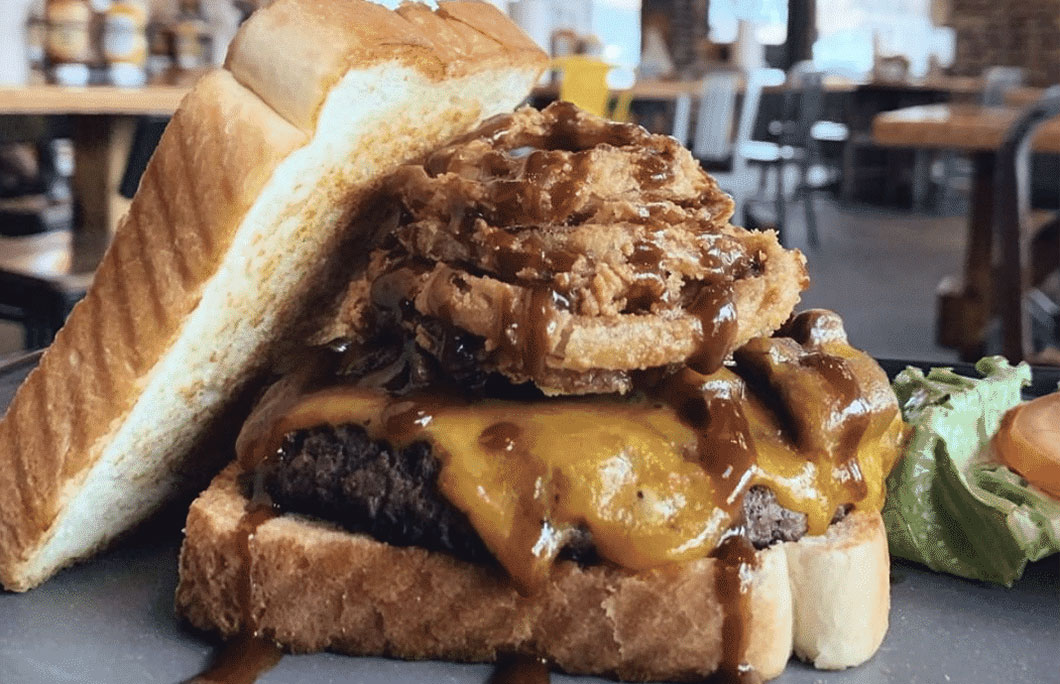 12. Twisted Root Burger Co, Alabama
Twisted Root Burger Co. pretty much dominates the entire state of Texas when it comes to mouth-watering burgers, and Birmingham is lucky enough to have one too. The Twisted Root Burger Co. offers visitors a savoury half-pound burger along with a variety of other options. For an indulgent meal, ask them to use grilled cheese sandwiches instead of normal buns. You won't regret it!
---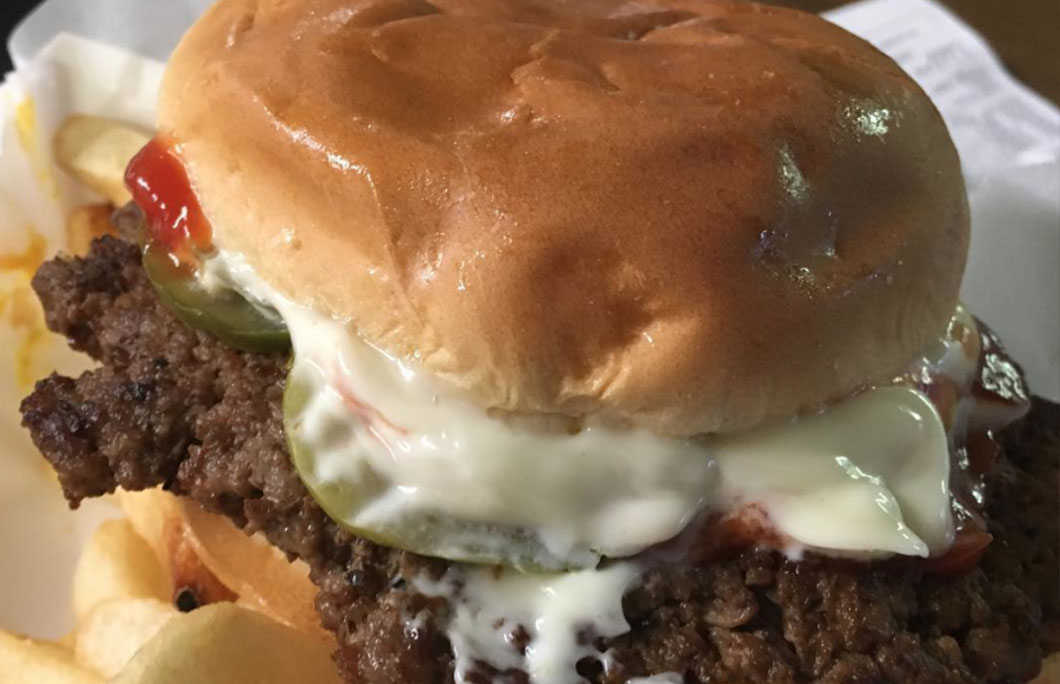 13. Vicki's Lunch Van, Montgomery
Vicki's Lunch Van burger is a thing of local legend – perfectly seasoned, with the right amount of peppery flavour and a seared char on the outside. Co-owner Vicki is always on hand for service with a smile, and it's clear to see why customers return here again and again. Soft pillowy buns, juicy beef and crispy fries? Perfection.
---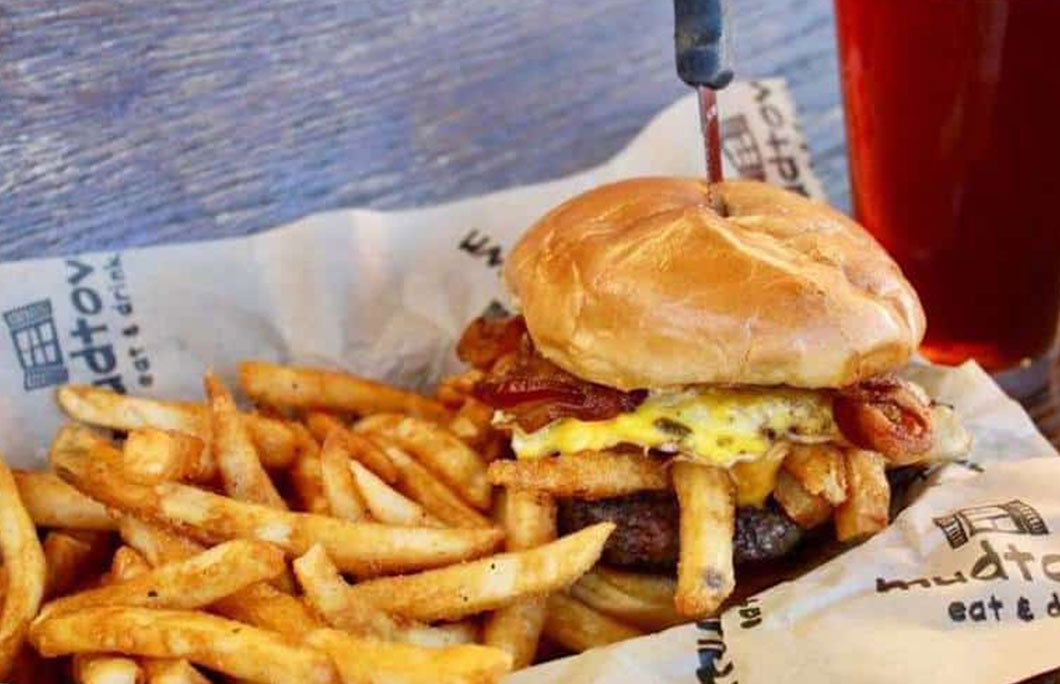 14. Mudtown Eat & Drink, Birmingham
There's something popular about pimento cheese in Alabama, as you can find numerous burger joints that use it as a topping for their delicious burgers. Mudtown Eat & Drink incorporates it perfectly into their Big Green Pimp burger alongside fried green tomatoes. It doesn't get much more classic than that.
---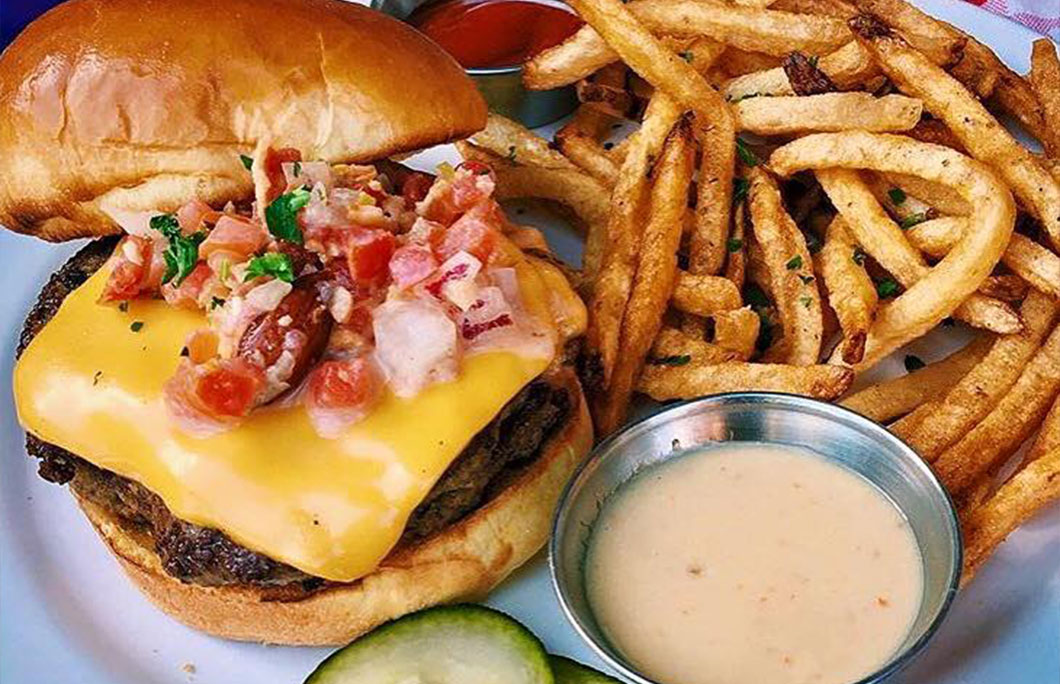 15. FIVE, Tuscaloosa
FIVE keeps things simple, with five main dishes on the menu – one of which is their amazing burger. When the choice is so small, you need to be super confident of what you're serving up… So rest assured, this is no ordinary burger. A wonderfully juicy patty is topped with melty cheese and crispy bacon relish for one of the most perfect burgers you'll try in the state.
---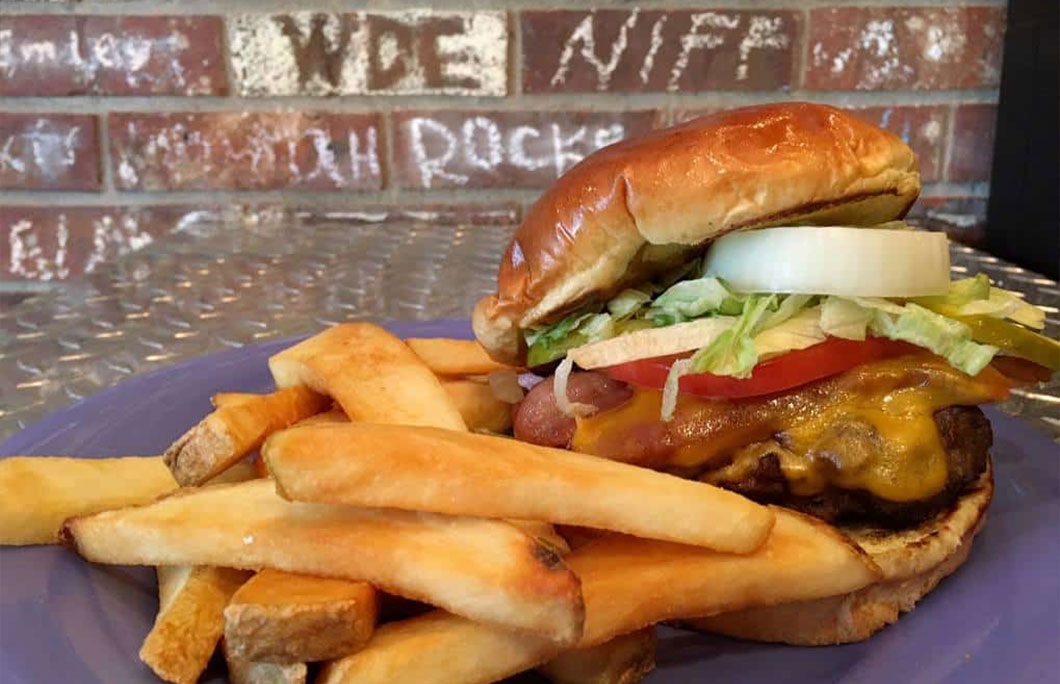 16. Niffer's Place, Auburn
The secret to the great burgers at Niffer's Place is that the hamburger meat is never frozen, and is handpattied and seasoned with their very own special recipe. The burgers are big so you'll want to come with a serious appetite but one thing is for sure… You will be leaving with a big smile on your face.
---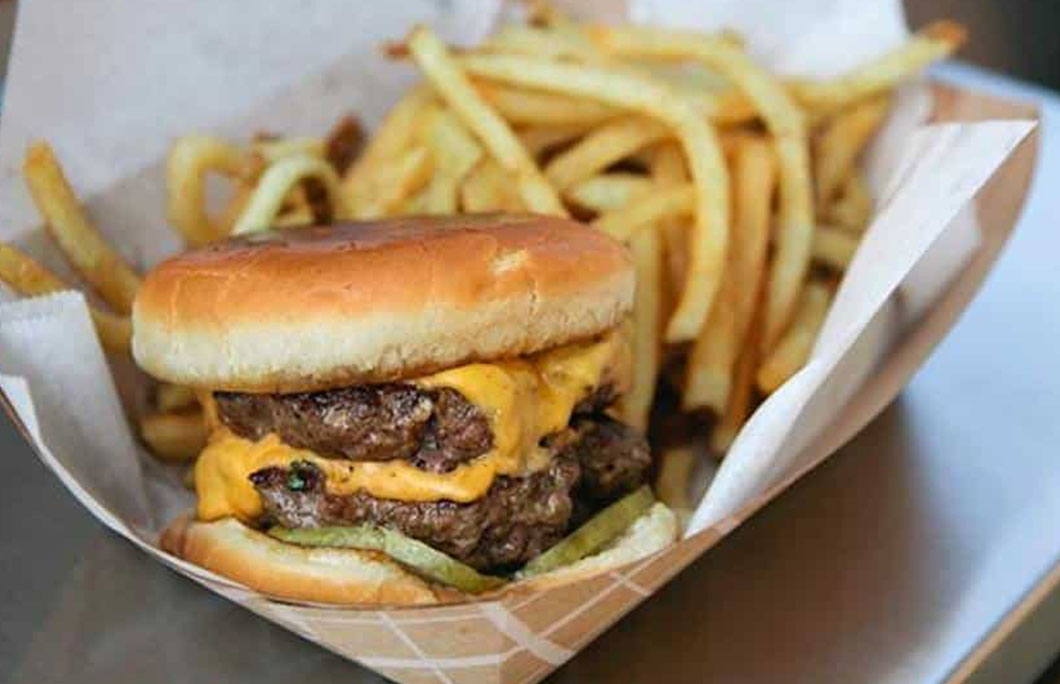 17. Hotbox, Birmingham
If you find yourself in the mood for a truly unique dining experience then head to the airstream parked outside of the Parkside Bar. It might not look like it, but they dish out some of the best burgers in Birmingham from here. Old-fashioned burgers and fries paired with super laidback vibes – what more do you need?
---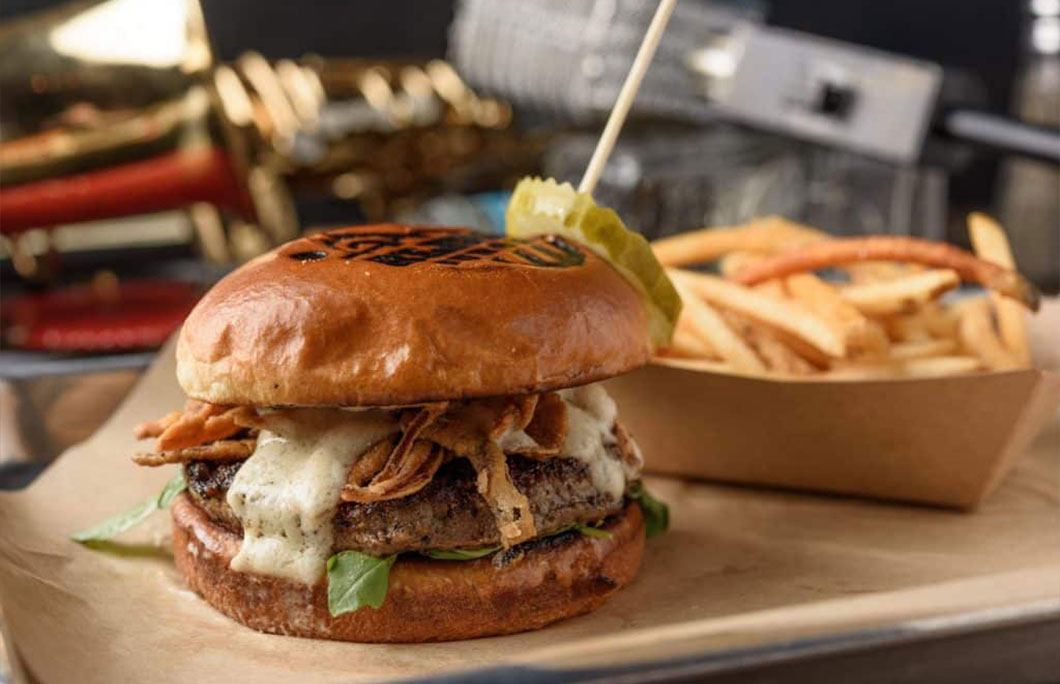 18. Bleus Burger Restaurant, Gulf Shores
There's 10 tempting beef burgers (a tender blend of chuck, brisket and short rib) to choose from at this stylish burger restaurant. Toppings are the toppings of dreams. Think: smoked Gouda, candied jalapeños, homemade bacon jam or a crispy potato hash.
It's a huge varied menu that caters to all burger lover's needs.
---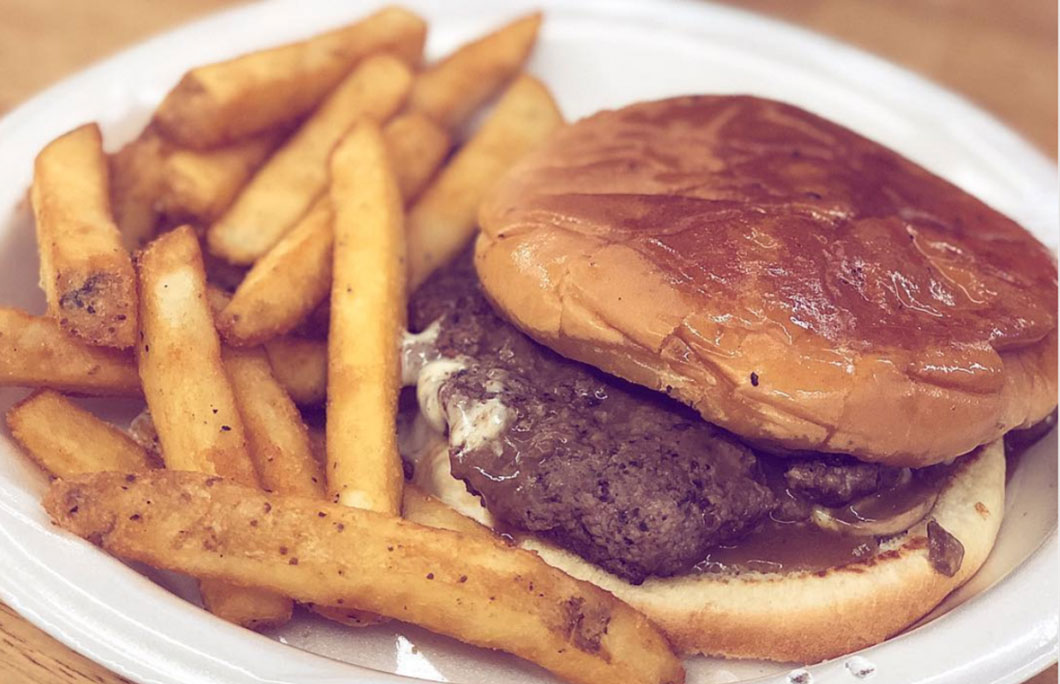 19. J & J Groceries, Bessemer
If you're in the area (and even if you're not, it's worth a detour!) this homey grocery store on the outskirts of Bessemer has a lot more than just groceries… It cooks up award-winning burgers from a firing grill that attracts people from far and wide for a juicy cheeseburger. It's always delicious – with a huge band of loyal customers they never shirk on quality.
---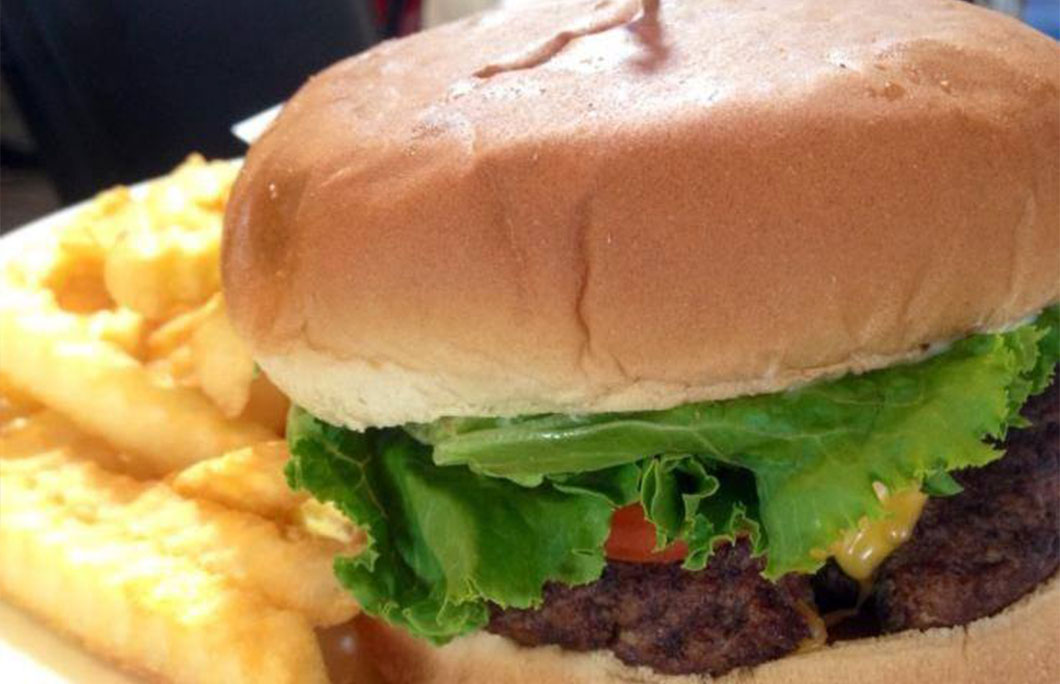 20. Henry's Burger & Cream, Brookwood
This family burger joint serves up handmade burgers everyday, made using the finest ground chuck. The freshly grilled burgers and soft buns are so good that you could eat one 7 days a week – and look, we wouldn't judge you. Come with an appetite though, because the portions are big.
---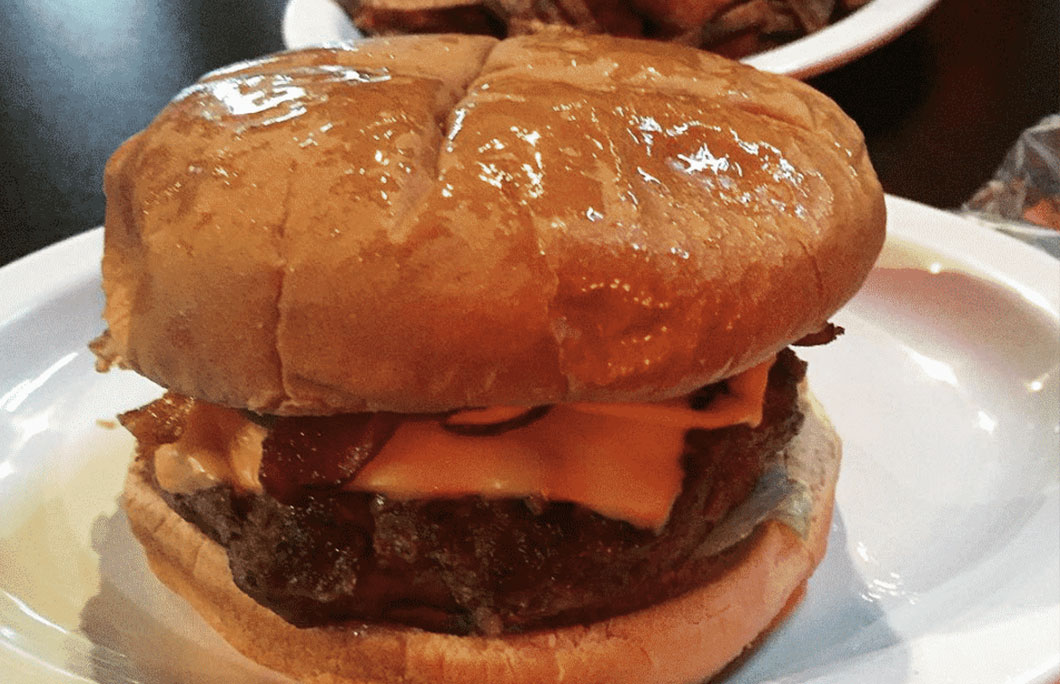 21. Oasis Bar & Grill, Cottondale
Oasis Bar & Grill is known for its ice cold beer and seriously tasty burgers; the perfect combination in our eyes. The burgers are big enough to fill even the hungriest of bellies, yet still perfectly sized that you can fit a bite in your mouth in one go. Perfection? You betcha.
---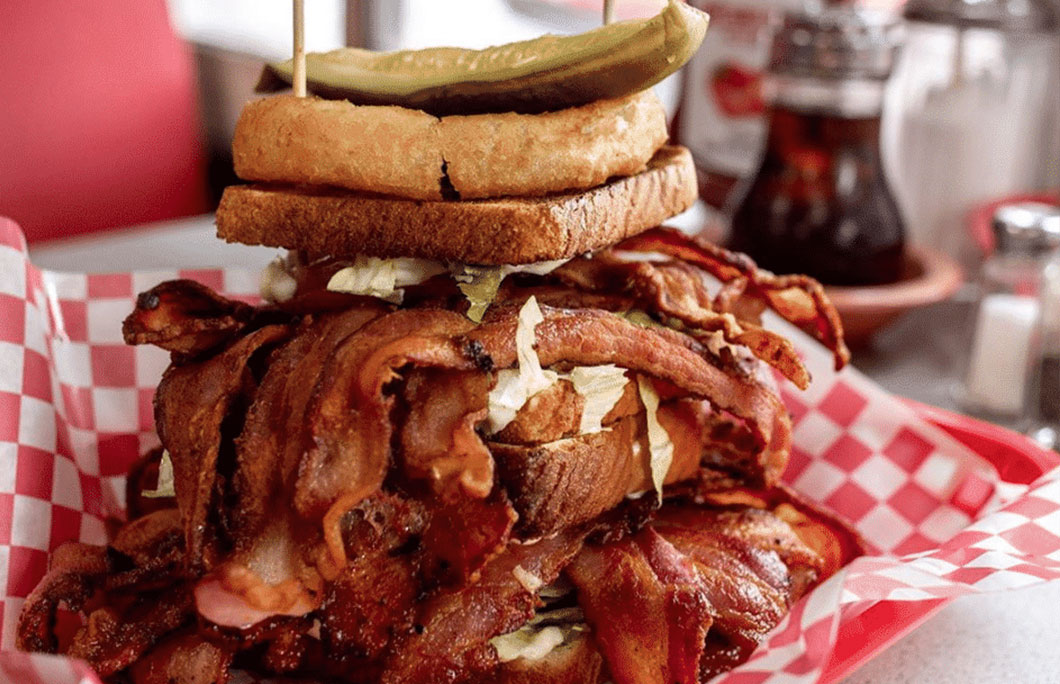 22. Rama Jama's, Tuscaloosa
The burgers at this charming burger joint are BIG. Big on flavour, big on portions and big on tender, juicy meat. Rama Jama's is an Alabama institution for good reason, with its all-day breakfast, delicious sweet tea and irresistible sandwiches and burgers. Make it a double if you're feeling like a real feast.
---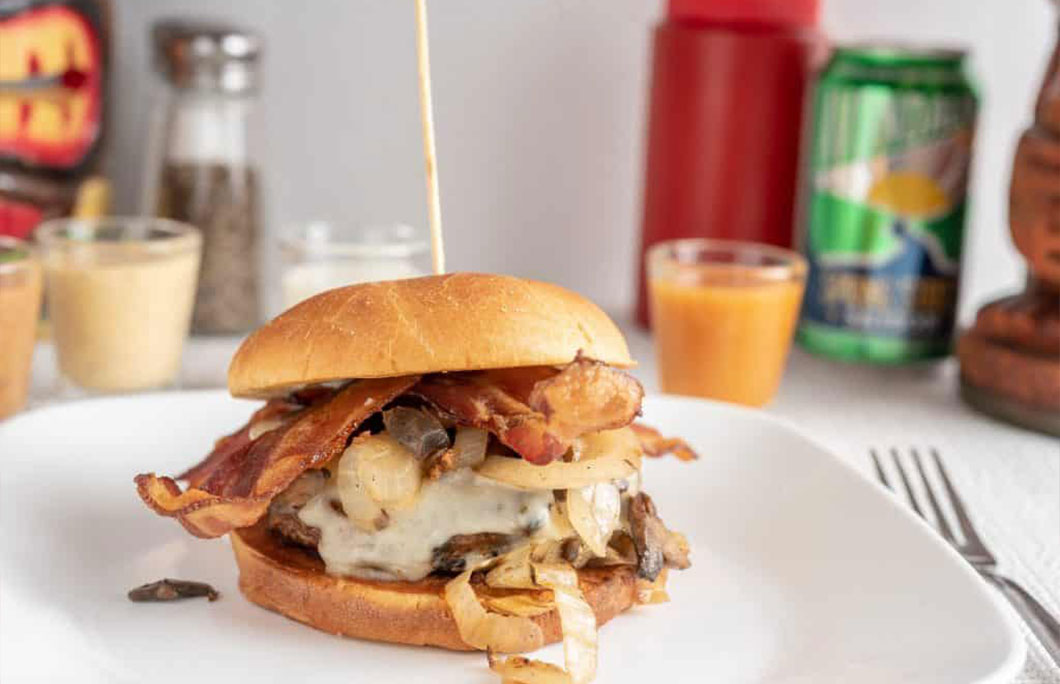 23. Baha Burger, Hoover
This funky surf shack-inspired burger restaurant has some creative and gourmet burgers on the menu that you simply won't be able to resist. In fitting with the tropical vibe, their signature burger comes with grilled pineapple and has a chipotle barbecue sauce for extra flavour. Friendly service is the cherry on top.
---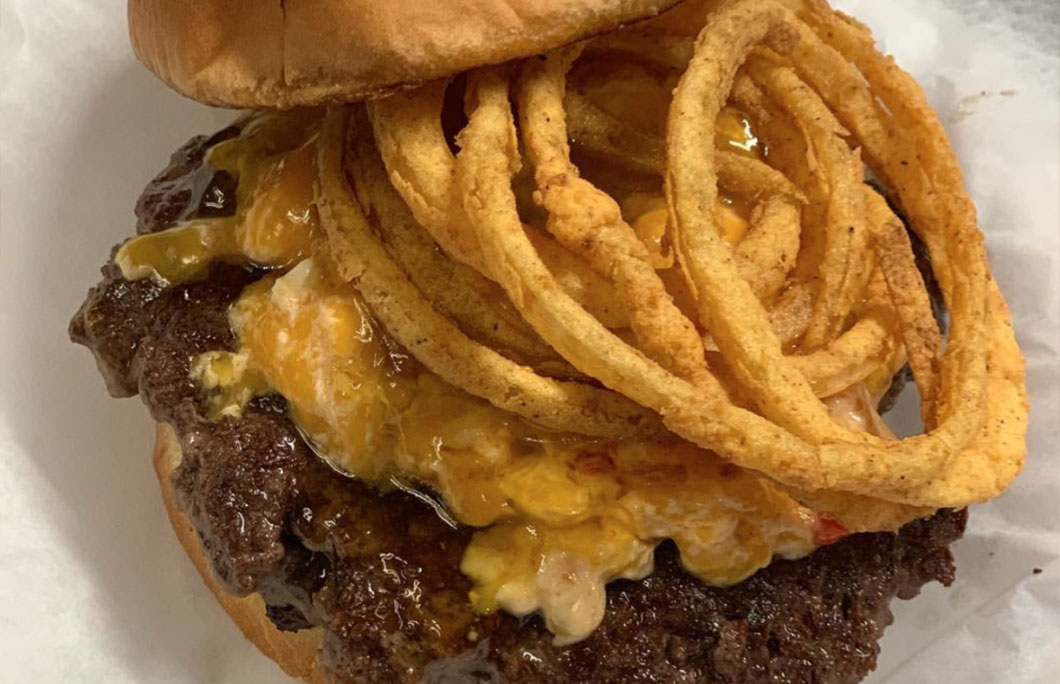 24. Saw's Soul Kitchen, Birmingham
With four locations across Alabama, this fantastic BBQ joint knows a thing or two about good meat, so you can expect a seriously great burger. It comes simple with cheese, or you can pig out and get the Carolina burger which is laden down with thin, crispy onion rings.
Add on sides such as baked potatoes, beans, deviled eggs, macaroni and cheese, cole slaw and banana pudding, and this will be your new fave spot.
---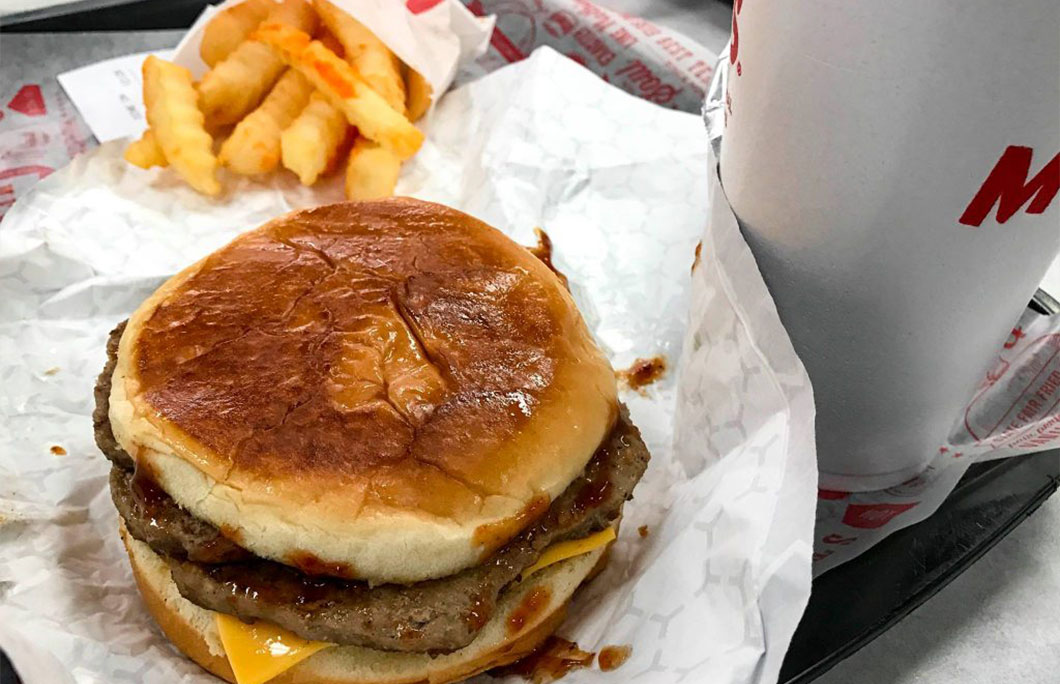 25. Milo's Hamburgers, Multiple
Milo's Hamburgers is a local chain with locations across the state of Alabama, so you're never too far away from one of these bad boys. What to look forward to? You can start drooling over a fresh grilled patty, topped with onions and pickles, drenched in their secret sauce, and served on a warm, grilled bun. It's popular for good reason.
---