The 25 Best Burgers In Ohio, USA
The humble-but-heroic hamburger is one of the world's great dishes, so after picking the 50 best burgers in America, we wanted to go that little bit further and help our readers find the best Ohio Burgers.
From the huge stacks to simple cheeseburgers, there are some incredible options for you to work your way through in the Peach State. Grab a buddy and start eating these amazing burgers all across the state…
Finalists were selected from across Ohio
Votes were cast in poll of Big 7 readers, across our 1.5million community on social media and by a panel of food experts
Online reviews, previous media coverage and notable blogs were also included in the overall rating
The final list is subjective – if we've missed out on any must-try burger places across Illinois please do let us know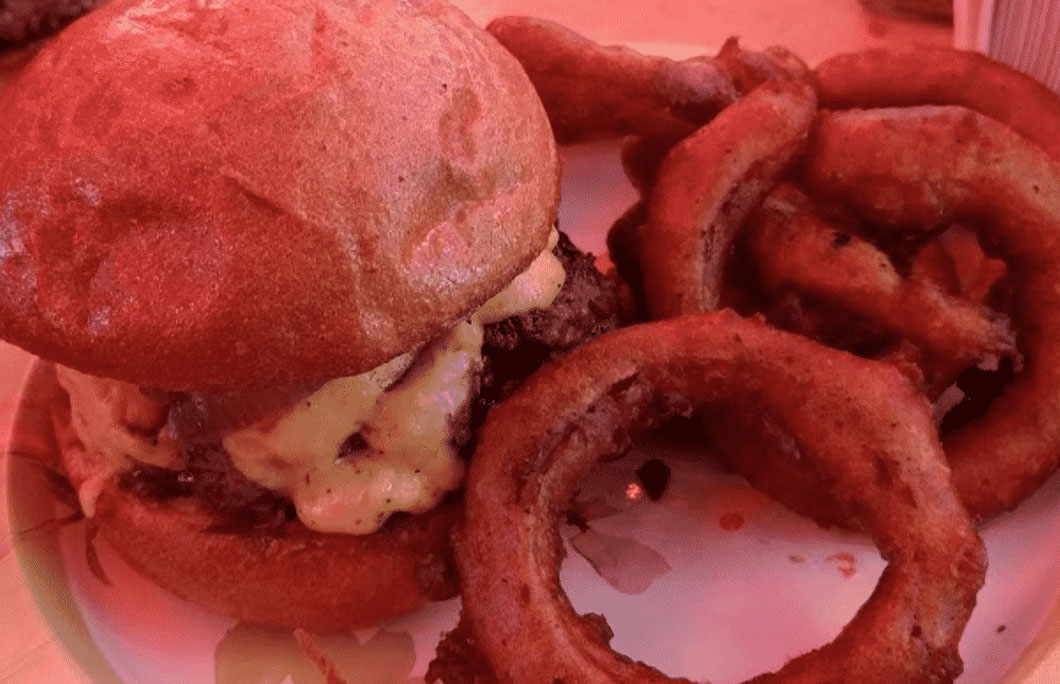 1. The Turf Club – Cincinnati
The Turf Club is a proper bar with a great selection of beers, but they're known for their huge portions. The service is super friendly – you'll never want a burger anywhere else after tasting one of theirs. The bun is fresh and the meat super tender.
---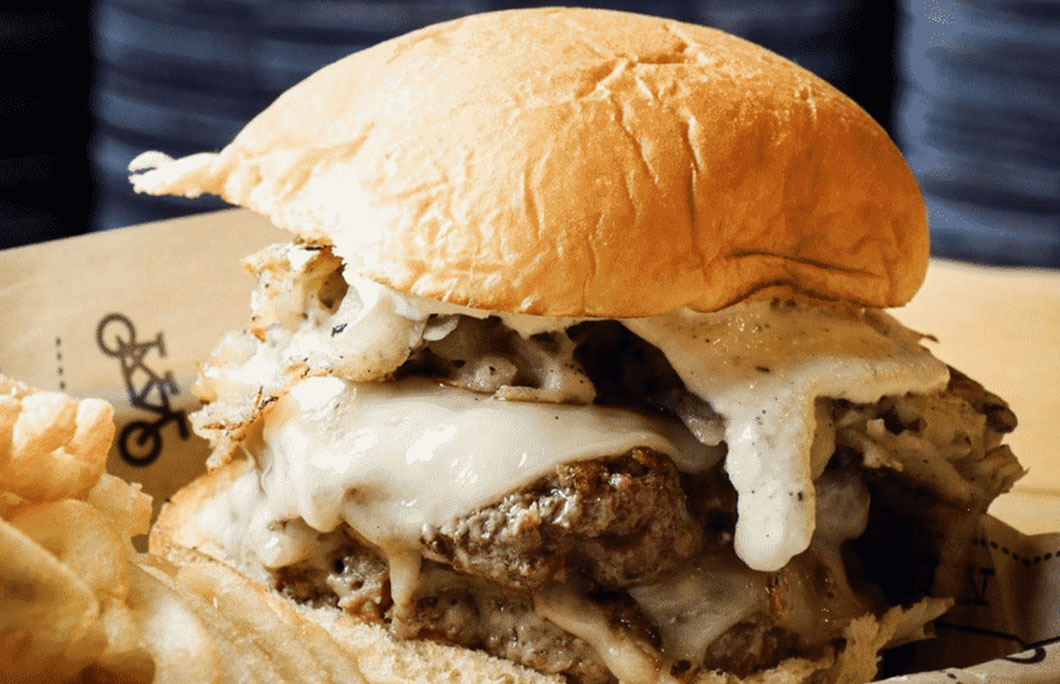 2. Nano Brew – Cleveland
Best known for their craft beer and really driving the whole food and drink scene forward in the city. But you know what goes great with beer? Burgers. This one is no exception to the rule. Magnificent.
---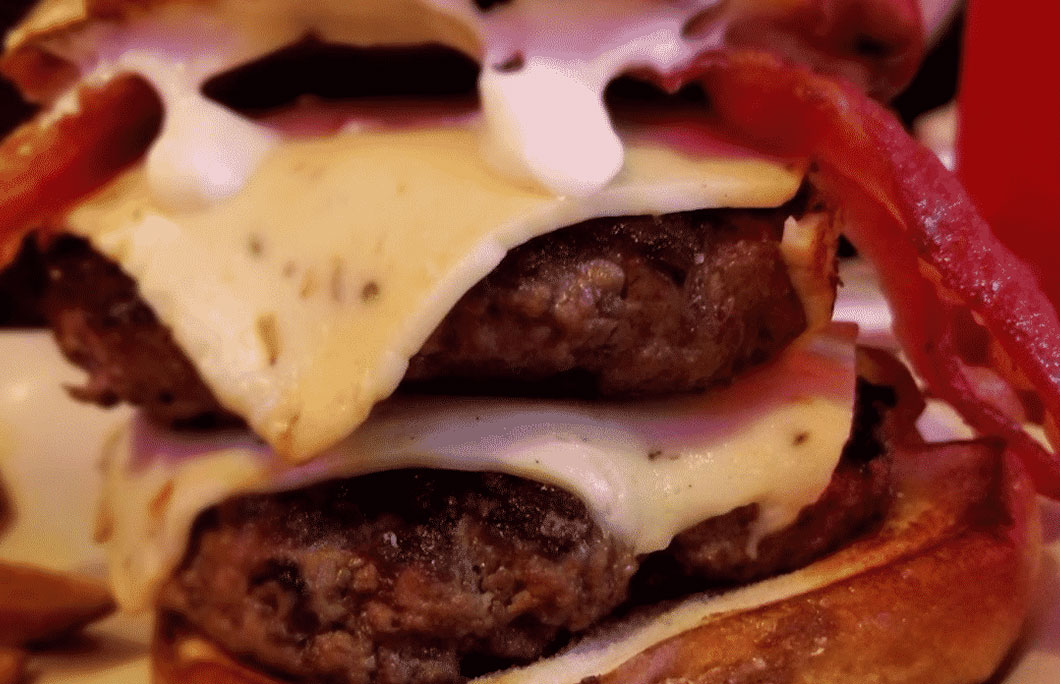 3. Tank's Bar and Grill – Dayton
This is a great casual joint that serves an all day breakfast, but you haven't really lived until you've tried the burger. An absolute feast of a meal.
---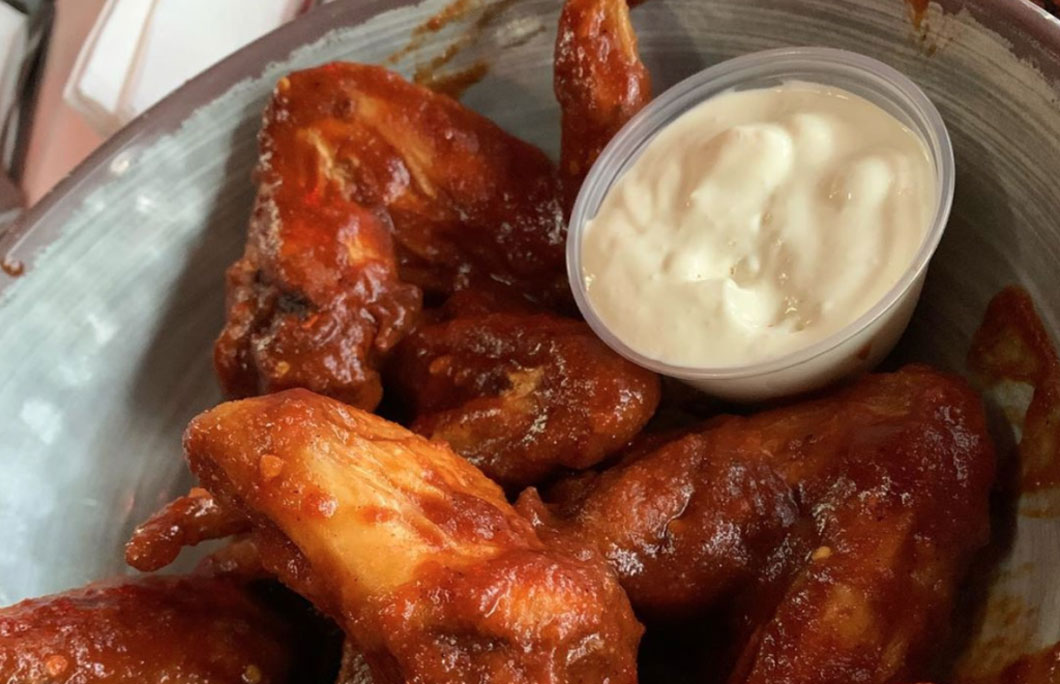 4. The Thurman Cafe – Columbus
The Thurman Cafe is best known for their burgers and as they say themselves: "we have a laid back atmosphere, so if you are in a hurry this probably isn't your place. We aren't a typical restaurant and that is why people keep coming back". You'll be back again and again.
---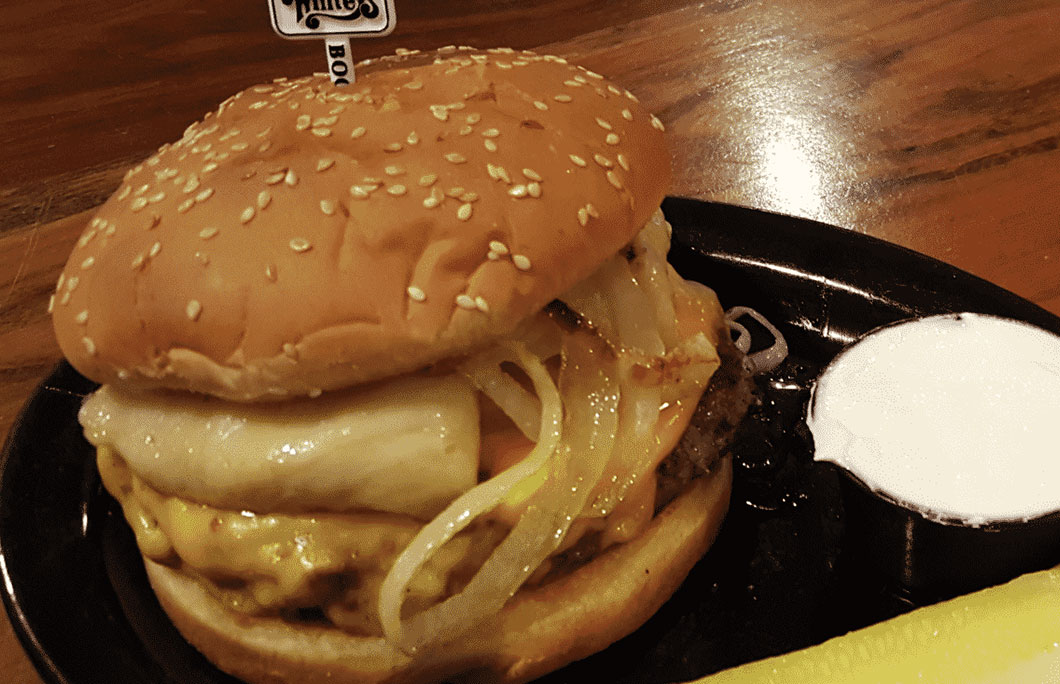 5. Whitey's Booze N' Burgers – Richfield
Whitey's serves up one of the best chilis in the business but the burger is where you want to be aiming. If you can convince a friend to go half and half on the chili and burger that's what life is allllll about.
---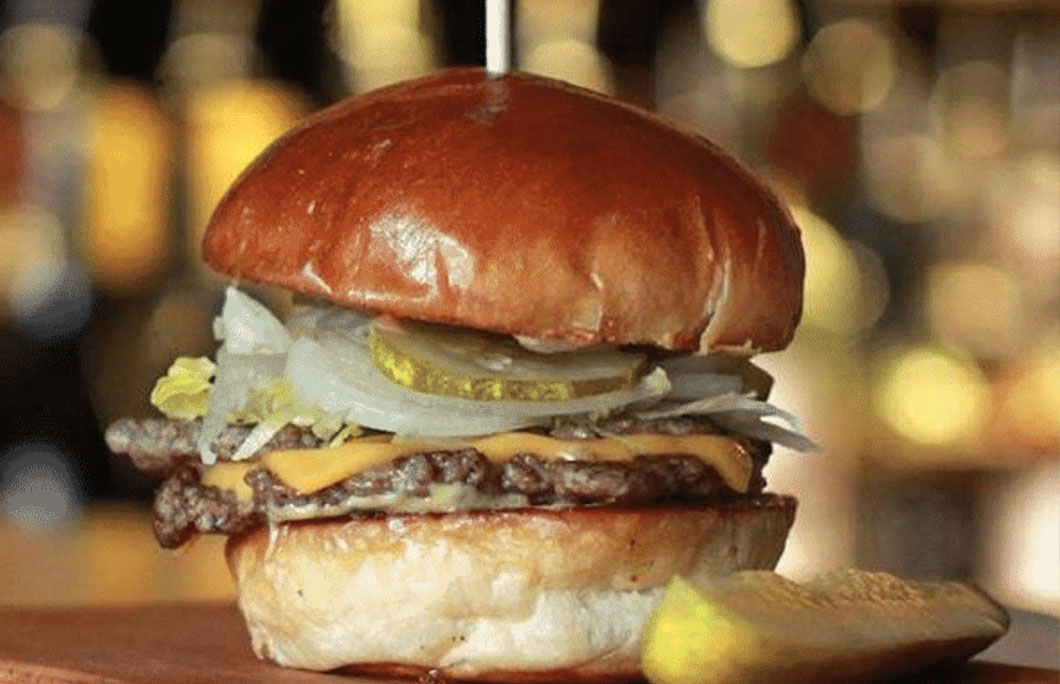 6. Krueger's Tavern – Cincinnati
They focus on doing three things really well here…burgers, beer and sausages. Throw in a gorgeous outdoor area and super service and this is a place you'll love spending time in.
---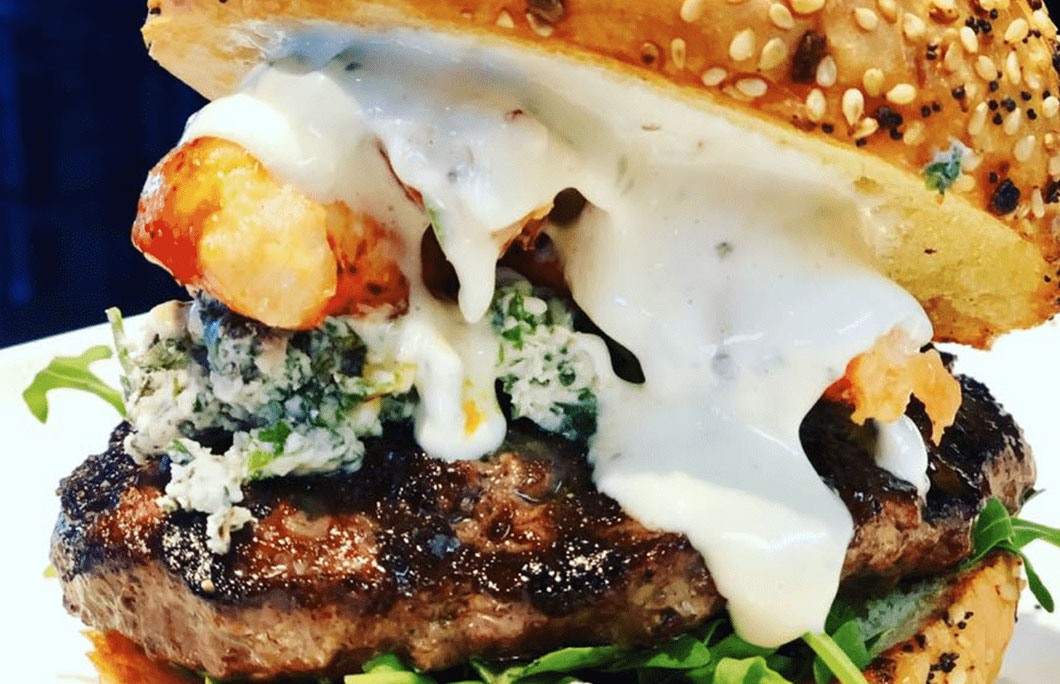 7. Bar 145 – Toledo
Bar 145 does an incredible Sunday brunch that people drive from all over to eat. The burger features as a real highlight on the menu; if you could eat it every day of the week, you would.
---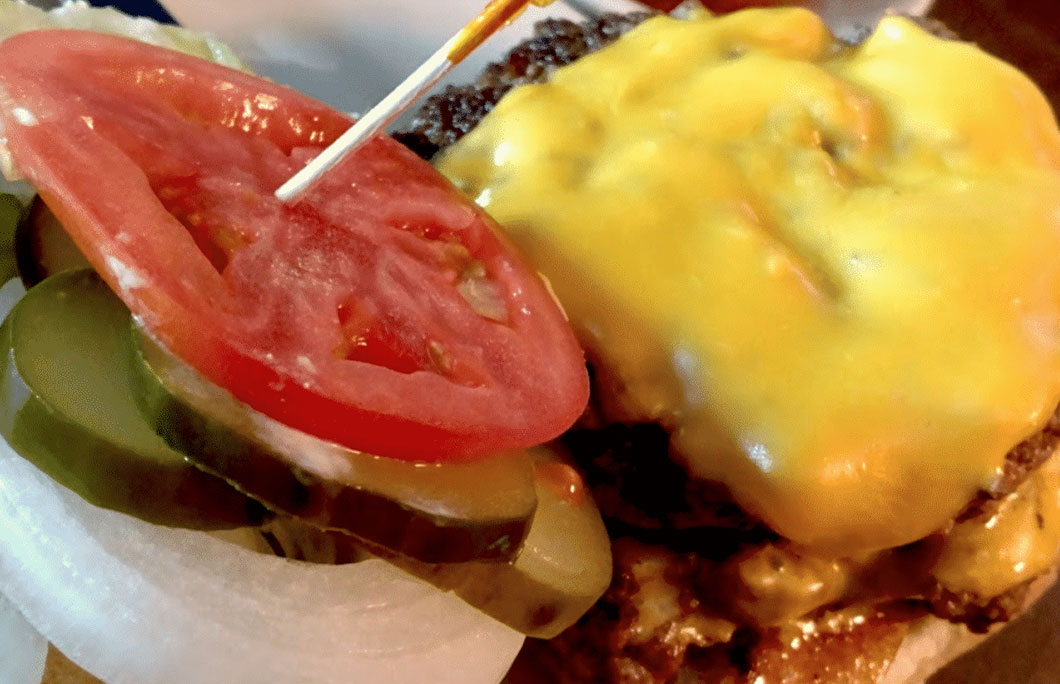 8. Zip's Cafe – Cincinnati
The "Zipburger" is known all over the city and served up with minimum fuss and maximum flavour. Head up to the hatch and order it with an ice cold beer. Nothing better…
---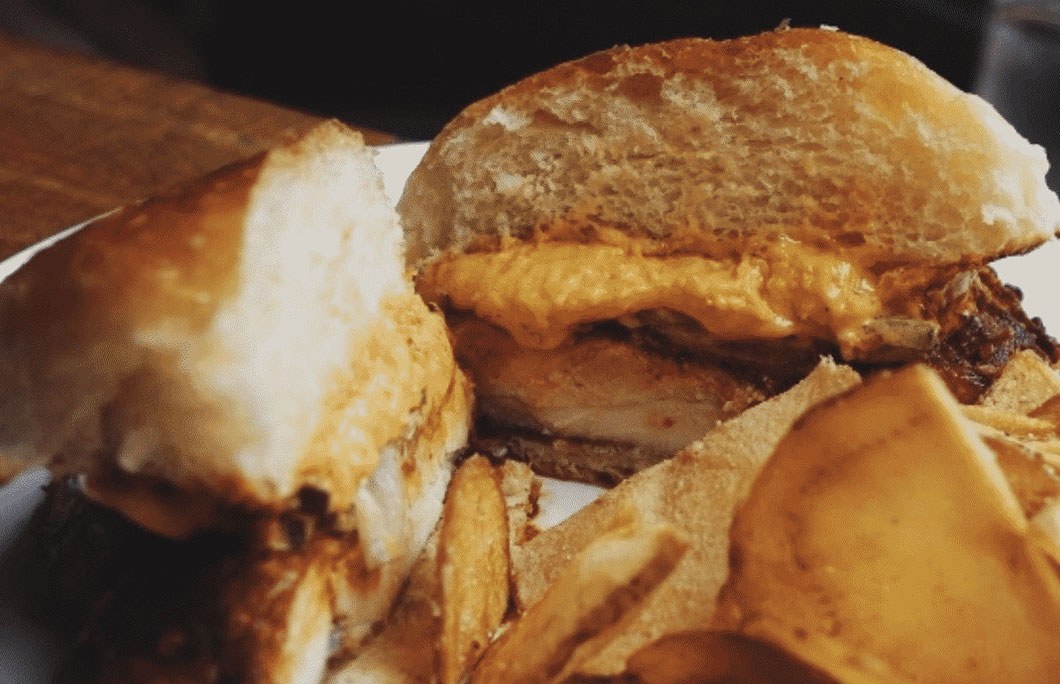 9. The Greenhouse Tavern – Cleveland
The Greenhouse Tavern is home to some of the best and most precise cooking in the state so you'd be surprised to find a burger on the menu. The amount of love and effort that goes into this dish is mind blowing.
---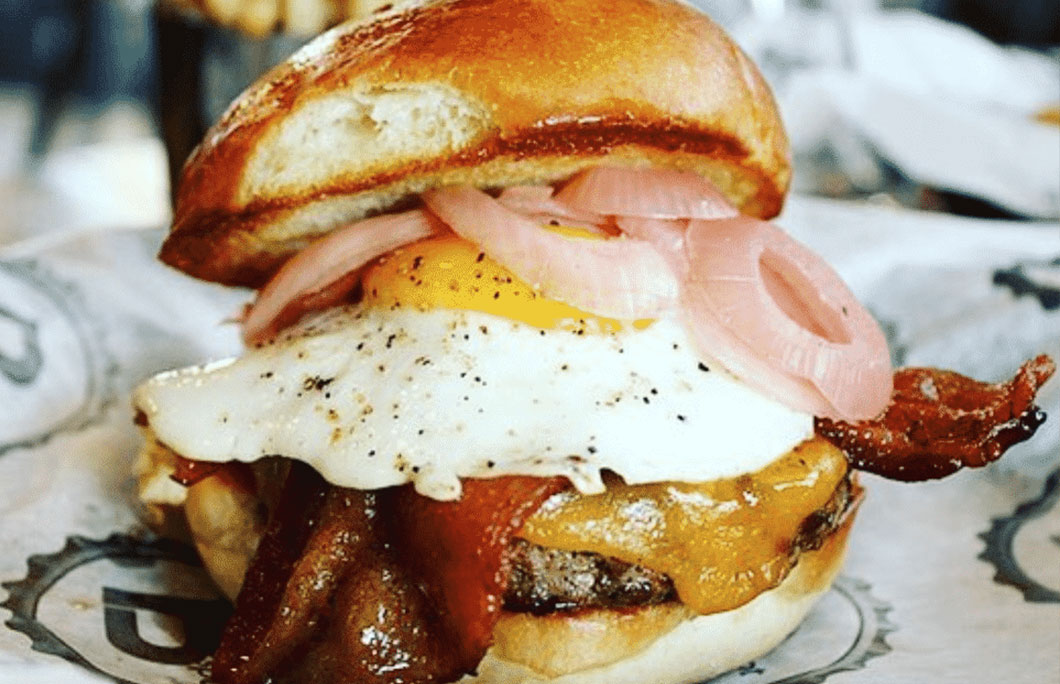 10. B Spot – Strongsville
They've put a lot of emphasis on the letter B with Burgers, Bologna, Brats, Beer & Bourbon! The burger is the standout though and a consistent award winner.
---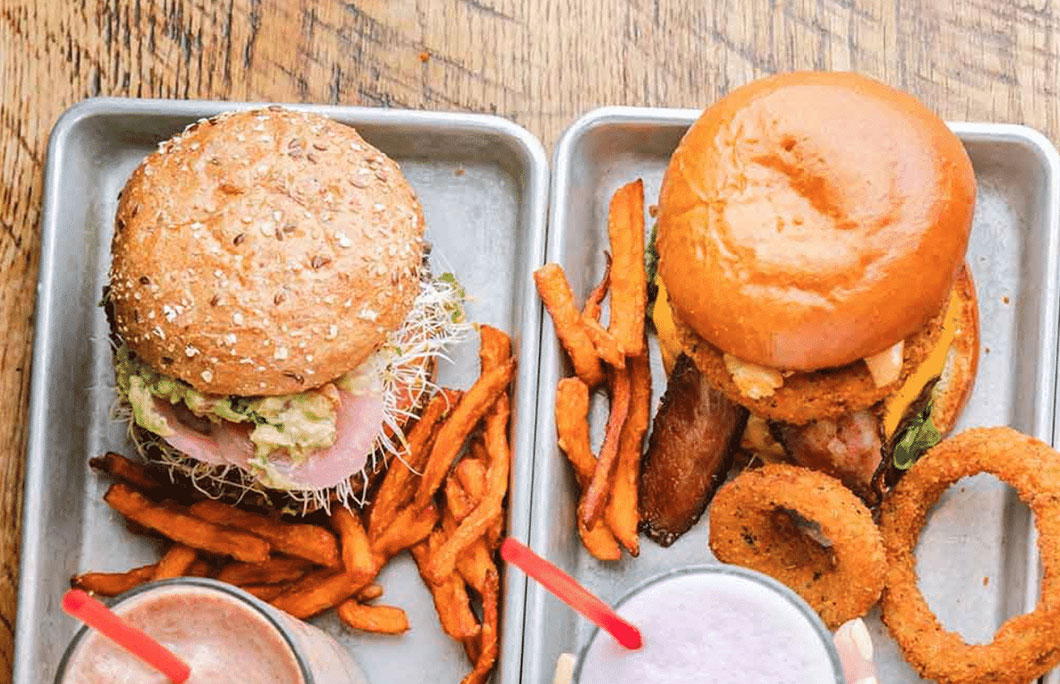 11. Bareburger – Columbus
Casual, eco-minded regional chain for organic burgers (from beef to bison) with a great selection of beer & wine. Their burgers are so pretty you nearly don't want to eat them. Nearly!
---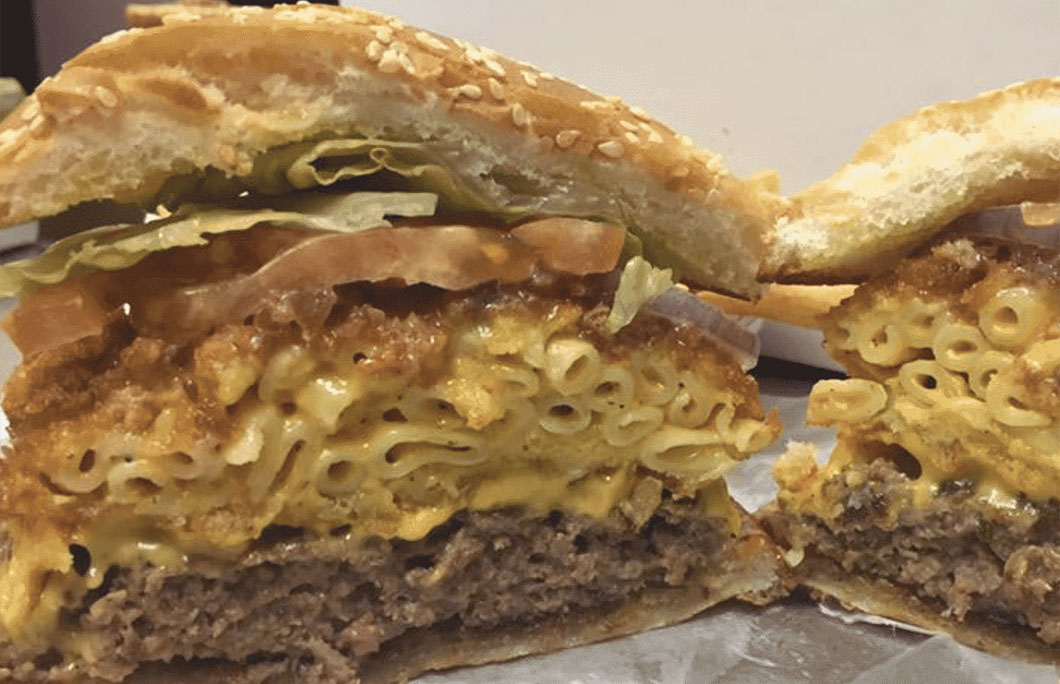 12. Swat Food Truck – Cleveland
A huge food truck that turns up at festivals and events all over the state. You can even follow them to see where they will be next. Huge flavours and portions mean you'll need a big appetite.
---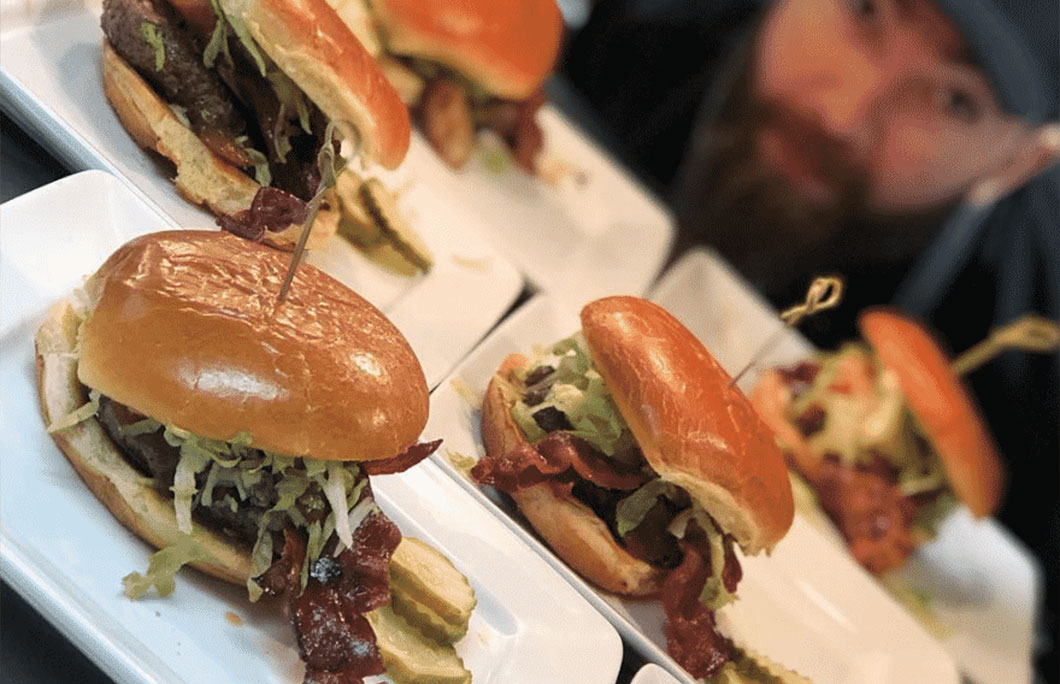 13. Bru Burger Bar – Cincinnati
This stylish burger joint understands you don't need to overdo the toppings or do crazy attention grabbing things to make a great burger. Simple. Perfectly cooked and served up by true experts in the burger game.
---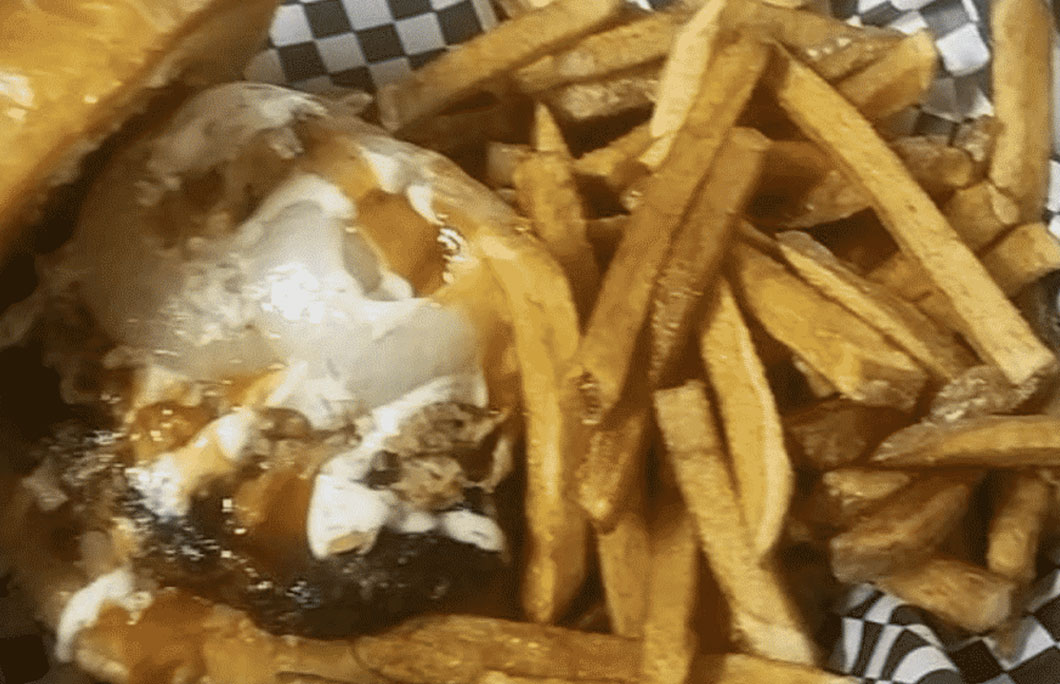 14. Hatfield's Goode Grub – Cleveland
Hatfield's has a big focus on smoking their own meats and creating incredible BBQ dishes. Their shop (or truck) is where you'll want to be for one of the very best burgers in Ohio.
---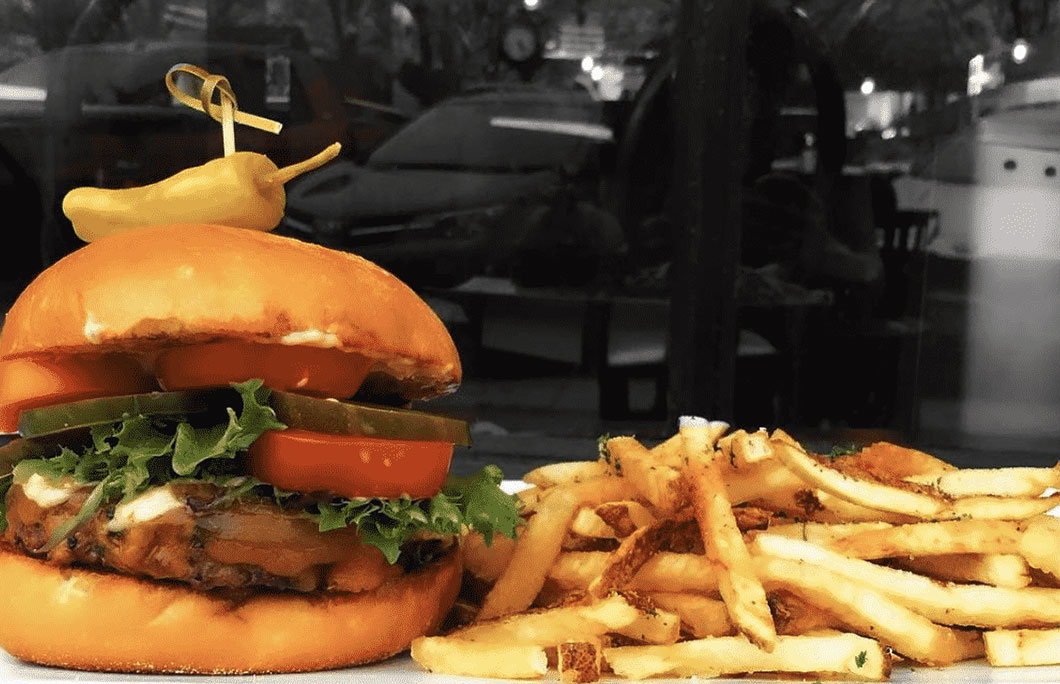 15. Element 41 – Chardon
A fine dining restaurants where the world class burger sits comfortably beside more refined dishes of scallops and risottos. The burger has been beautifully engineered and is a taste sensation.
---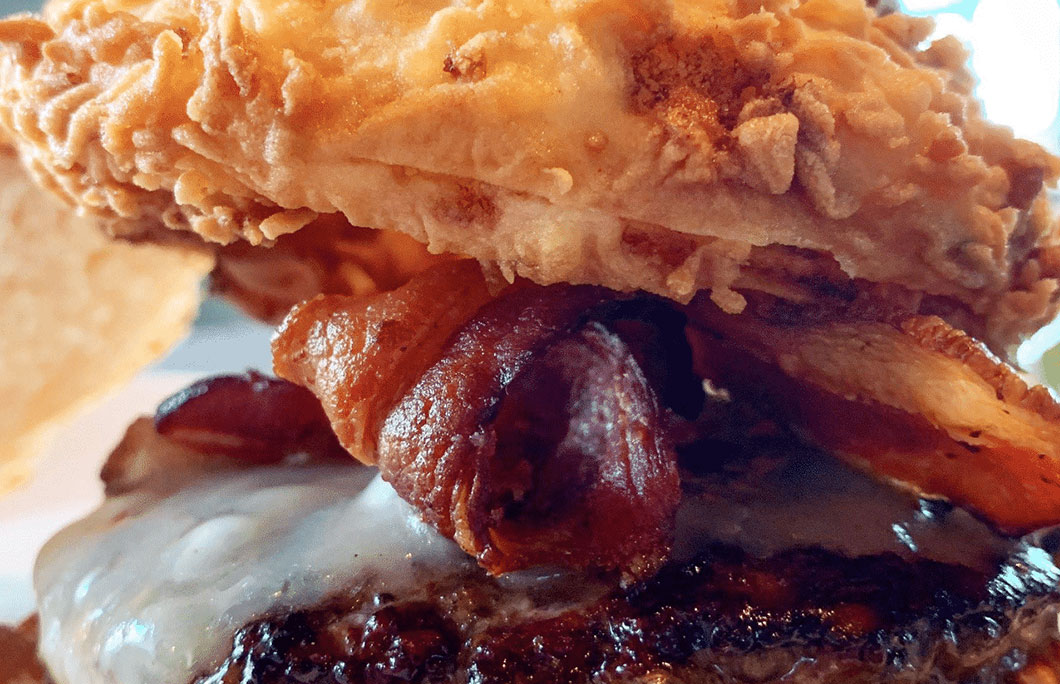 16. Flip Side Easton – Columbus
Flip Side is a chef-driven burger, shake and craft beer concept created by Shawn and Tiffany Monday and Michael Schwartz. While the burgers are insane, it is the fries that go with them that will truly blow your mind.
---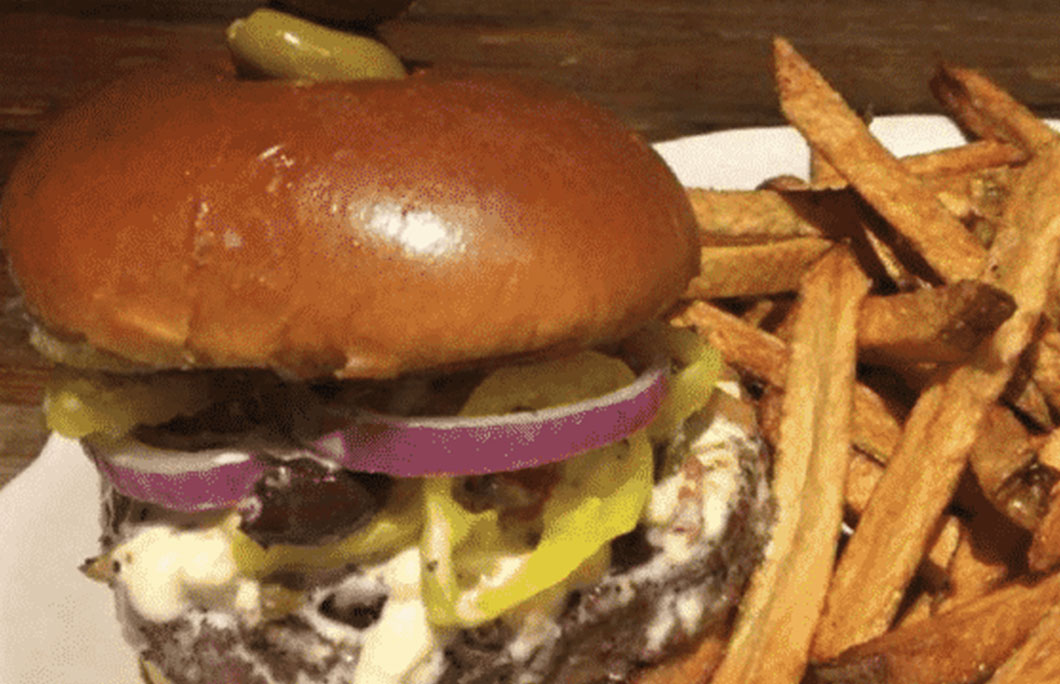 17. Brickyard Bar & Grill – Oberlin
Brickyard serves burgers with super inventive toppings but their plain burger has also won awards so there truly is something for everybody here. Throw in the sweet potato fries and you will be one happy customer.
---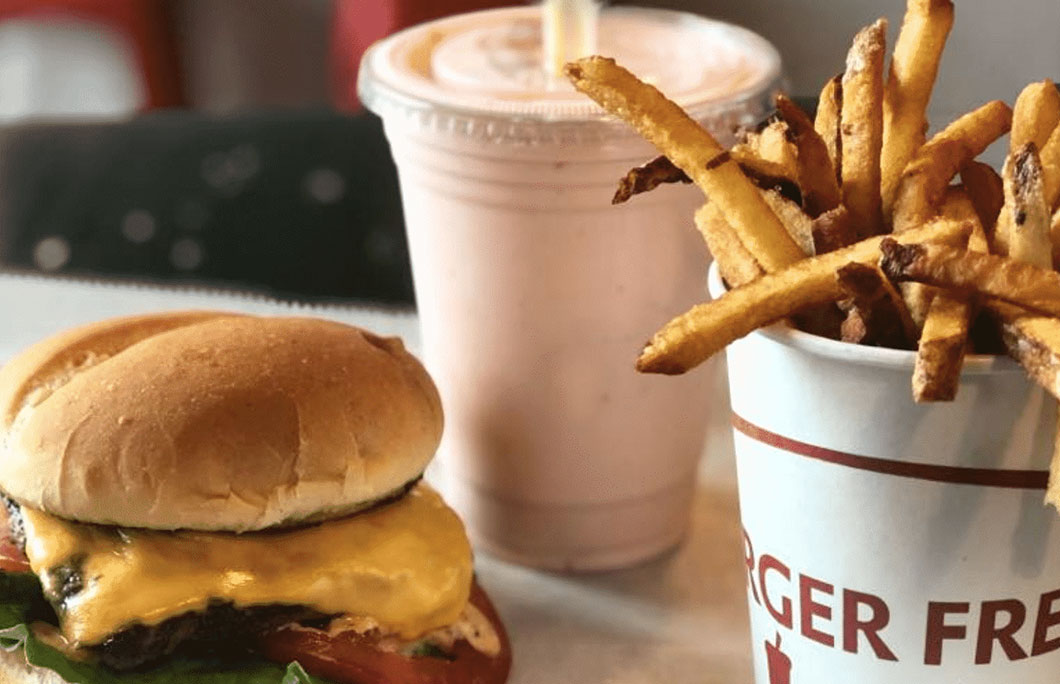 18. Burger Fresh – Salon
They keep things simple and focus on super quality ingredients, service with a smile and affordable prices making the whole experience a delight. Not to order a shake would be criminal, by the way.
---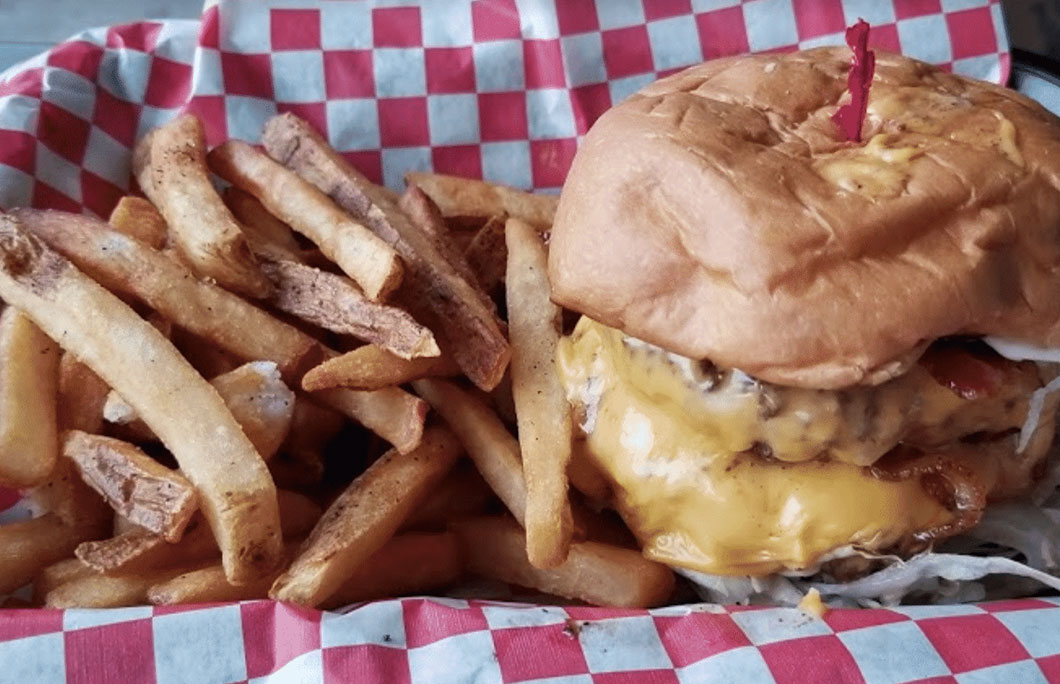 19. Chandler's Burger Bistro – Cincinnati
They explain that because of their focus on sourcing only the very best local meat you can taste the difference. And they aren't lying. A simple meal done perfectly.
---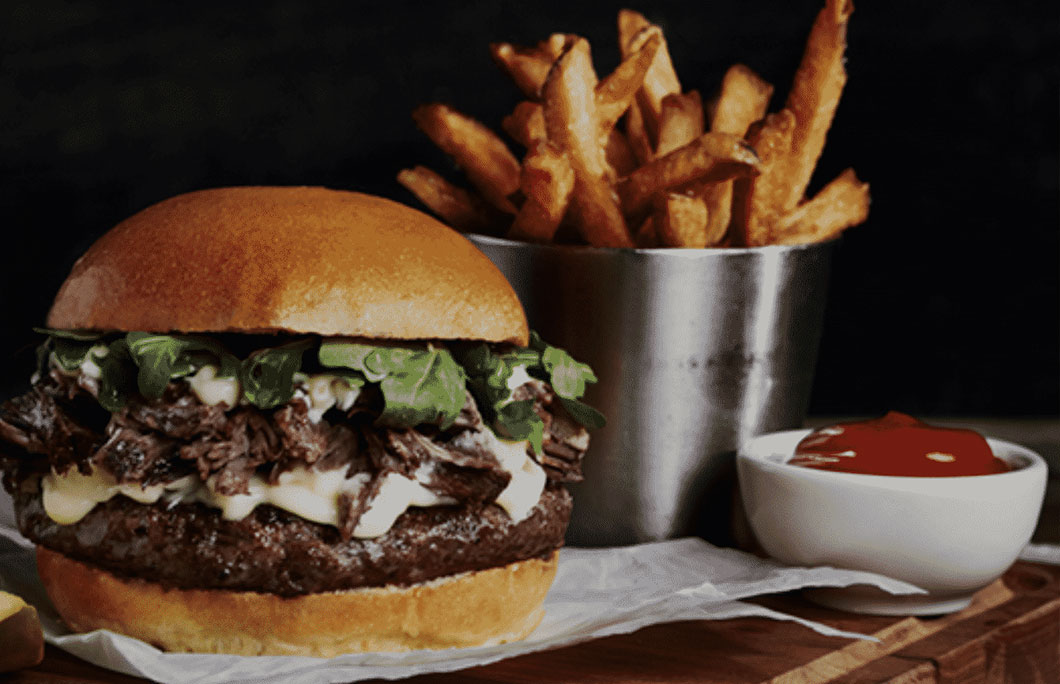 20. Heck's Café – Avon
A brand new building with a warehouse feel in Avon to go along with their other more established location. Juicy burgers that fit perfectly into the palm of your hand to be devoured in one go.
---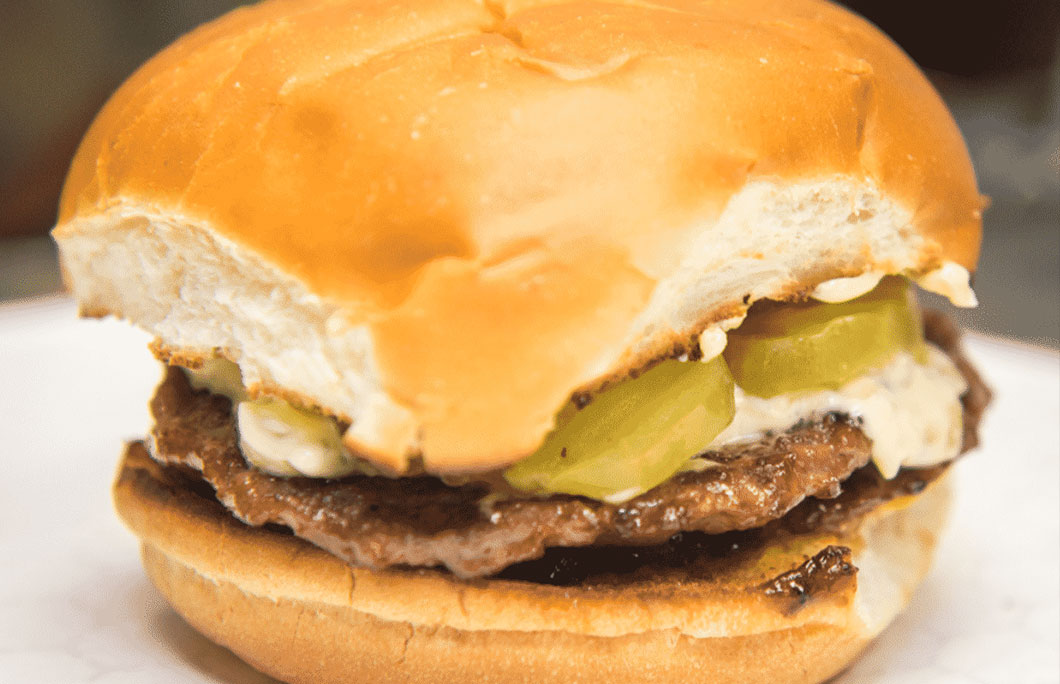 21. Dilly's Drive-In – Akron
A simple drive in where the focus is on the food and quick service. Once you know how good their burgers taste, you'll never be able to drive past again without stopping.
---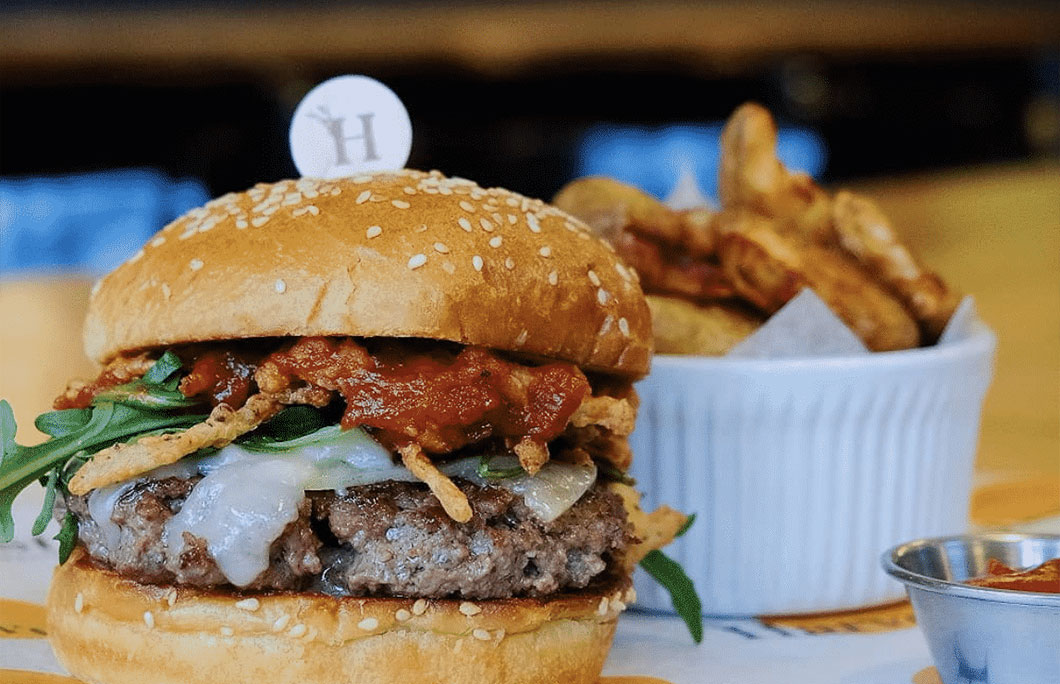 22. Harvest Bar + Kitchen – Columbus
Harvest Bar + Kitchen is best known for their new pizza menu but they always have a love for the burger and believe in keeping it there for a "little bit of variety". Hopefully something this good is never lost.
---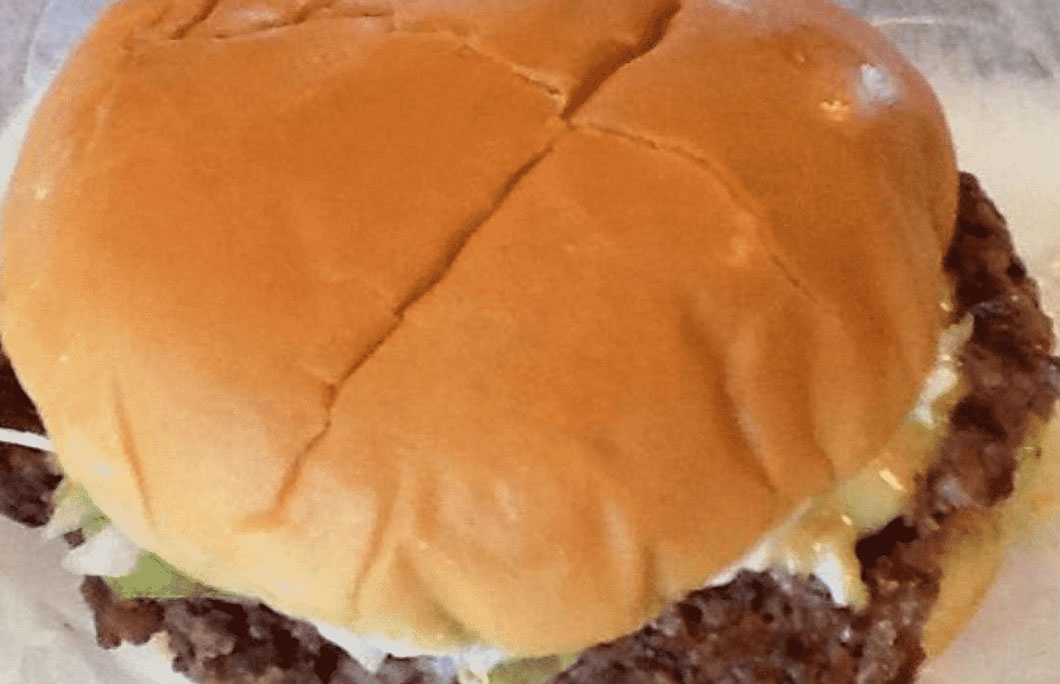 23. Benjamin's the Burger Master – Dayton
Ask any local and they'll tell you this is where you should go to get some proper comfort food and a proper big burger that will leave you feeling full for hours. A delight of a burger.
---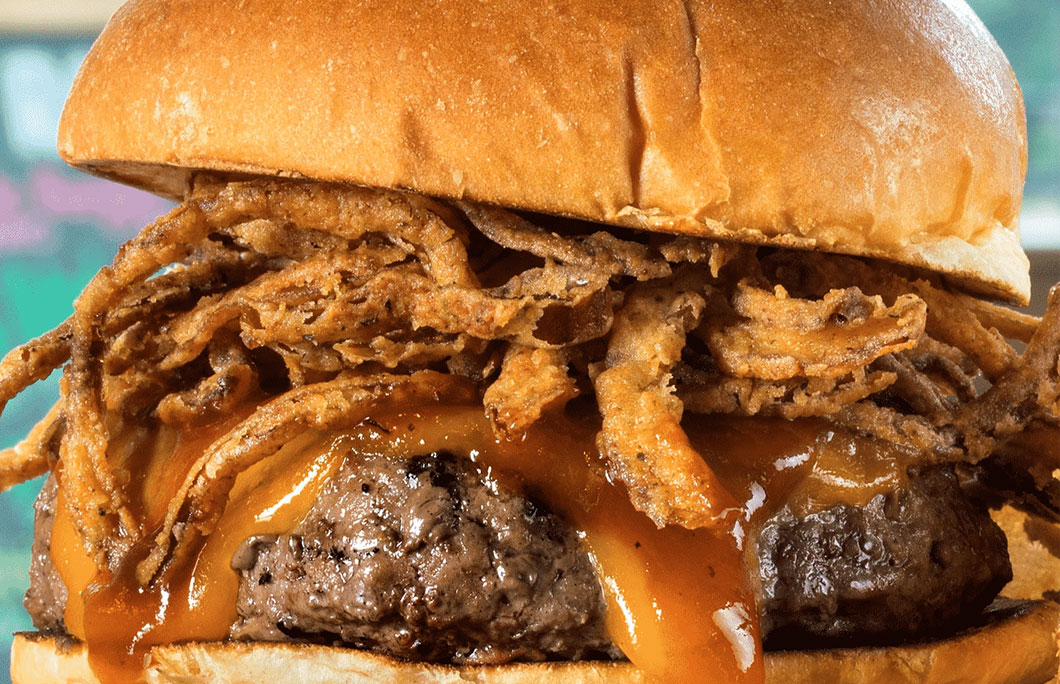 24. The Rail – Dublin
They proudly source all of their meat from local farmers and cook it super fast on their grill for maximum freshness. Throw in great craft beers and it's absolute heaven.
---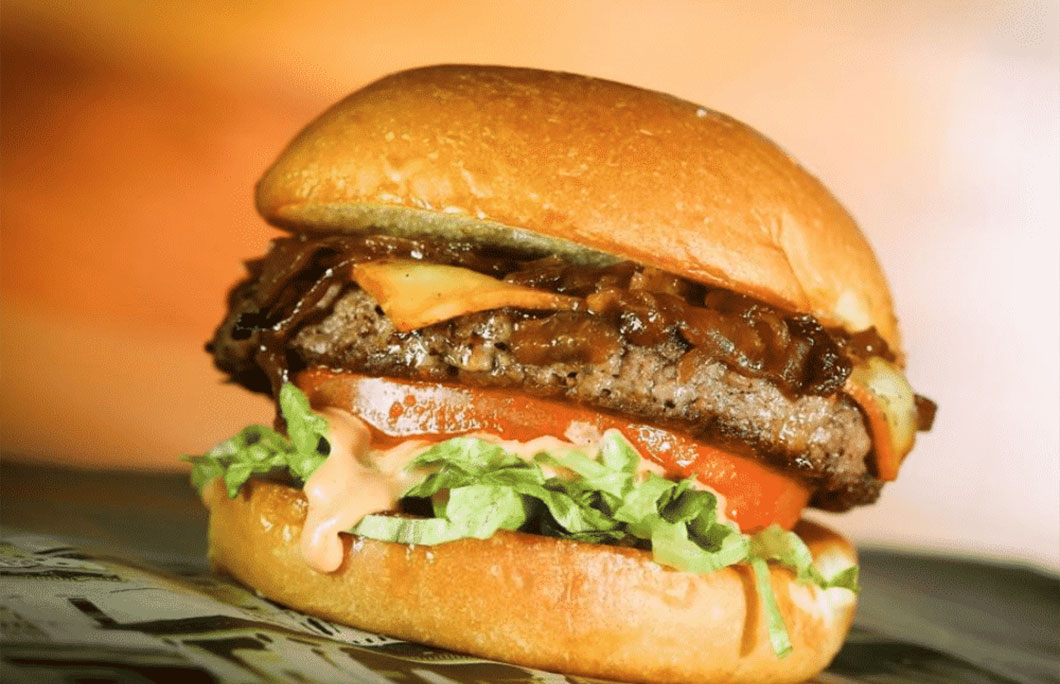 25. Wahlburgers – Cleveland
Wahlburgers may be part of a larger chain, but locals have been getting addicted to their burgers which come with some of the most exciting toppings and are cooked to absolute perfection. Throw in their fries and shakes and you'll quickly become a regular.
Looking for the best hotels in Ohio? Check out where to stay in Ohio
Easily plan transport to Ohio here, with the best car rental deals.
---