Top 10 Seattle road trips:
Seattle, often known as the Emerald City, is one of the most attractive tourist destinations on the West Coast. There's no better location to be during the bright springs and summers, when music and cuisine events are aplenty. It is also home to a number of exciting outdoor activities. Whether it's the natural beauty that surrounds it or the unique cultural mix that enhances its social scene, Seattle has something for everyone who comes to visit. But once you've had your fill of Seattle, it's time to embark on those adventurous road trips that will take you through magnificent national parks, charming villages, and sublime beaches. So grab your sunglasses, backpack, and raincoat and prepare to embark on one of these 10 epic road trips from Seattle.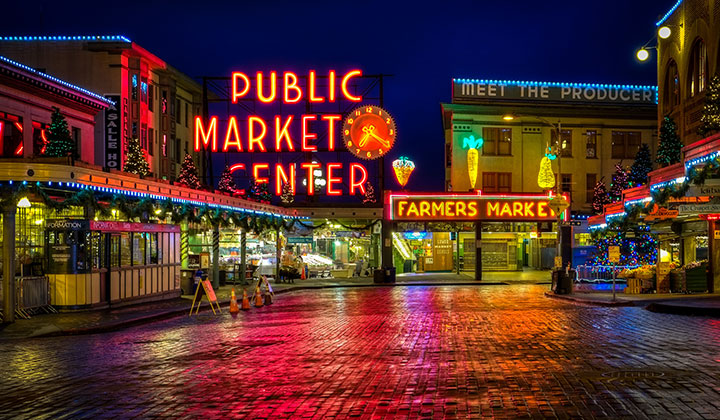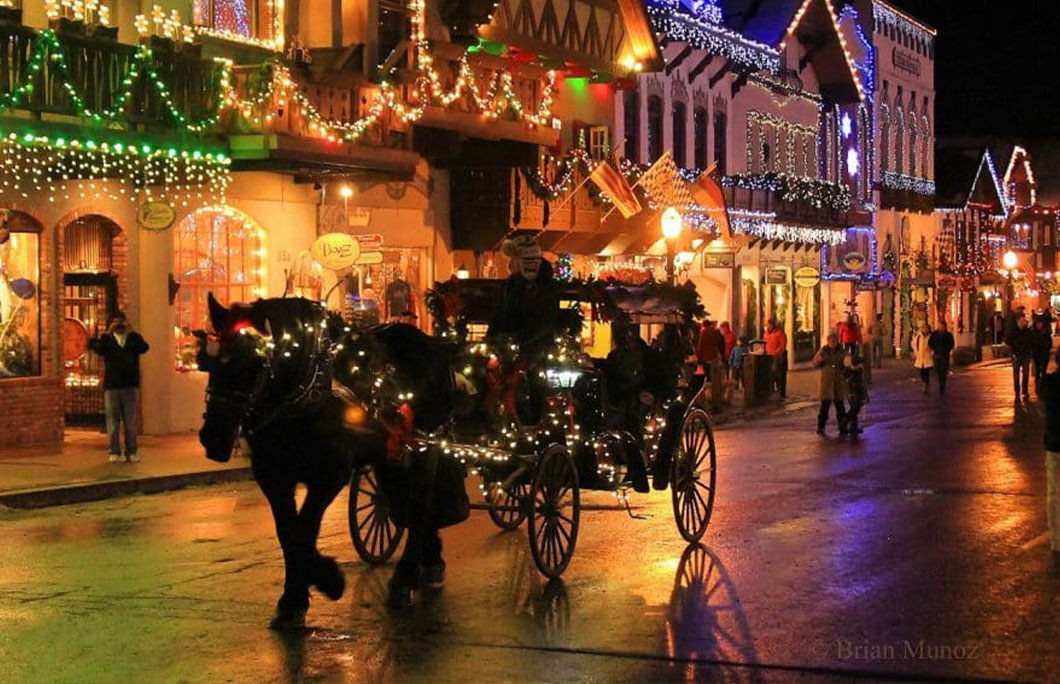 If you want to soak in the splendor of a Bavarian community set in Washington's Cascade Mountains, you must go to Leavenworth. It not only has a German feel to it, but it also has a vast choice of attractions and activities that will bring out the adventurer in you. Take a tour of the famed Nutcracker Museum, which houses the world's largest collection of colorful figurines, or go for a trek on the Waterfront Park Trail in downtown Leavenworth. Alternatively, take selfies with the reindeer at the Leavenworth Reindeer Farm, or sip a beer at any of the town's beer gardens. If you visit during the winter, you may want to ski through the hills at Stevens Pass or Mission Ridge, or you can get lost in the Oktoberfest.
Getting there: Leavenworth is 125 miles from Seattle and takes about 2 hours and 11 minutes to get there. Visit during the month of December to celebrate Christmas and see the town come alive.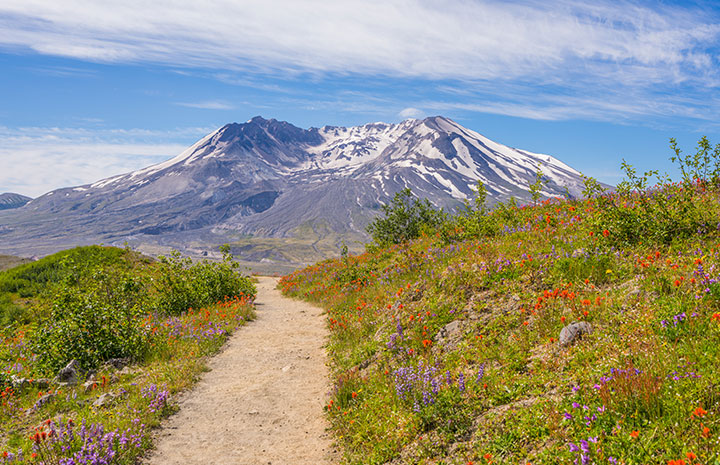 2. Mount St. Helens National Park
Mount St. Helens National Park has a plethora of activities to offer, making it one of the top road trip locations from Seattle. Hiking is a common activity here, and among the more popular tracks are the Boundary Trail and the trails around Coldwater Lake. What mainly draws tourists here, however, is the chance to get up close and personal with a volcano. Other activities you'd enjoy here include a helicopter tour of the park, fishing at Coldwater Lake, touring Ape Caves, horseback riding, and much more. Many others, however, regard Mount St. Helens to be a learning center within the Gifford Pinchot National Forest rather than a national park.
Getting there: Mount St. Helens National Park is located 149 miles from Seattle, and it takes around 2 hours and 40 minutes to get there.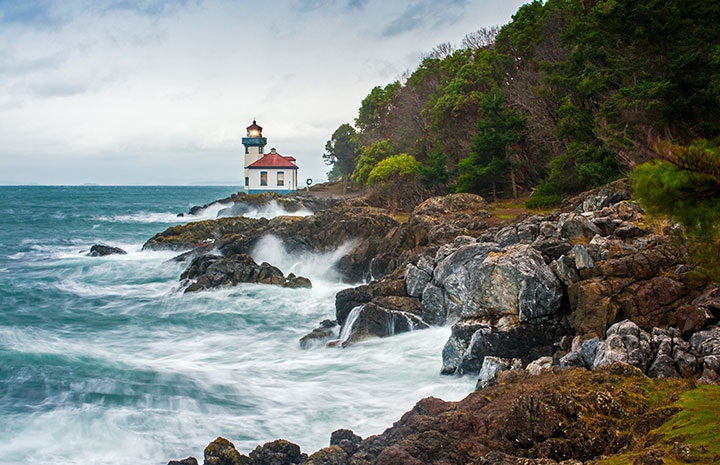 3. San Juan Islands
The ride to San Juan Island is one of the most gorgeous road trips you can take from Seattle. When you're here, you won't run out of things to do. Whale watching is a common activity in this area so begin your journey with a view of whales playing in the bright ocean. Next, pay a visit to the picturesque Cattle Point Lighthouse, which is located at the island's southernmost tip and gives an outstanding view of the mountains meeting the ocean. It's an especially excellent place to unwind and have a picnic. Later, grab a cup of coffee and shop at Friday Harbor, learn about history at the San Juan Historical Museum, and explore the art collection at the San Juan Islands Museum of Art to round out your memorable day.
Getting there: San Juan Island is 110 miles from Seattle and can be reached in 3 hours and 15 minutes by ferry. If you want to extend your journey, you can spend the night here.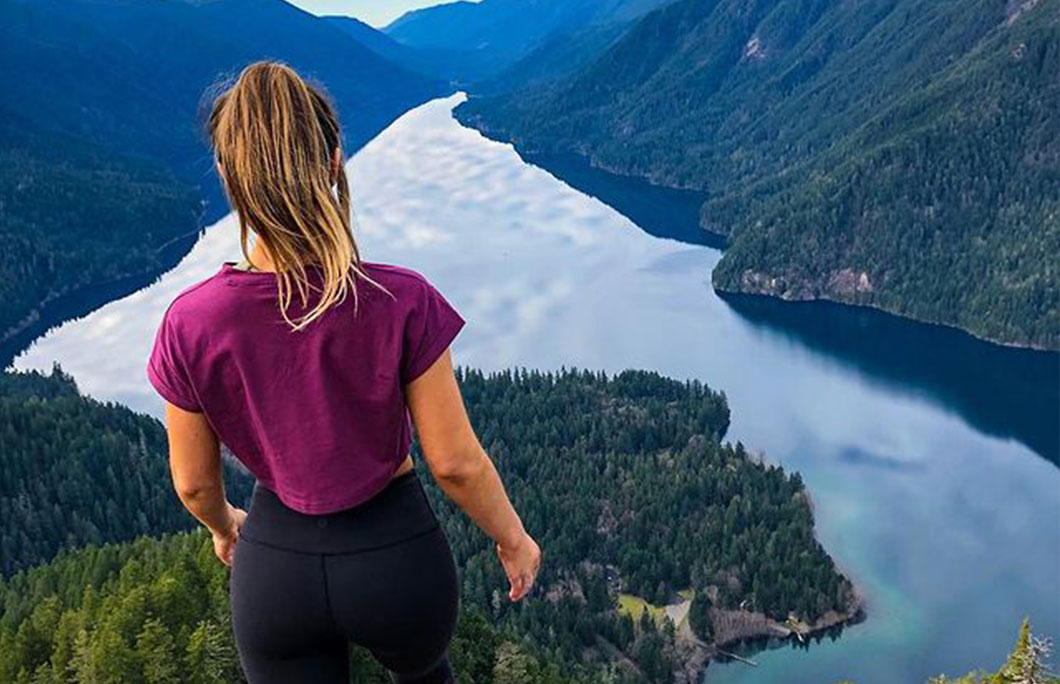 4. Olympic National Park
Head to the Olympic National Park if you want to experience a variety of different landscapes all in one spot. This national park has it all, from temperate rainforests to beaches to Alpine mountains. From fishing, bird viewing, hiking, mountain biking, camping, to stargazing, and a slew of other outdoor activities, you're unlikely to run out of things to do. Not to mention the rare animals you might observe here, such as black bears, mountain goats, red crossbills, bald eagles, and so on. During the winter, you can go skiing at the Hurricane Ridge Ski & Snowboard Area.
Getting there: The Olympic National Park is 110 miles from Seattle and takes about 2 hours and 10 minutes to get there. Start early in order to take in all of the sights and activities!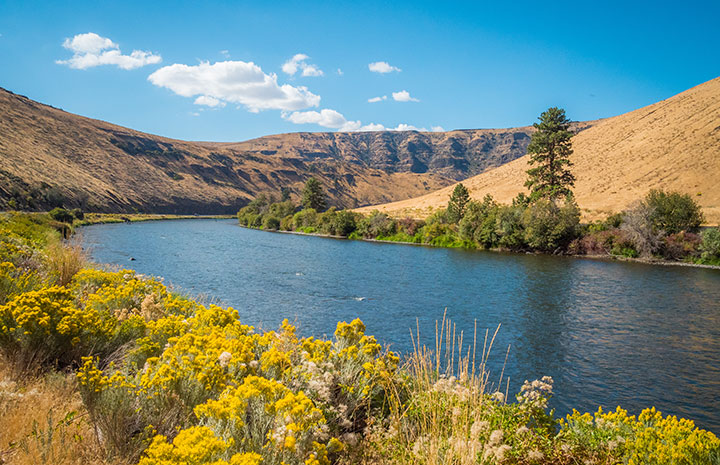 5. Yakima, Washington
If you'd like to sample some of the best wines in the country, make your way to Yakima, Washington, which is nestled in the Cascade Mountains. Most people visit this spot for its world-class spirits and cuisine. In the town's wineries and breweries, you can sample exquisite wine or craft beer. The restaurants in this area serve delectable Mexican and Italian food, as well as traditional American dishes. Take advantage of the Sunday Farmer's Market for farm-fresh treats or visit the North Front Street Old District for a taste of the city's past while strolling the cobblestone streets and marveling at the historic architecture. Later, hop on the city's historic Trolley and visit the Yakima Electric Railway Museum.
Getting there: It takes around 2 hours and 10 minutes to get from Seattle to Yakima, which is located 142 miles away.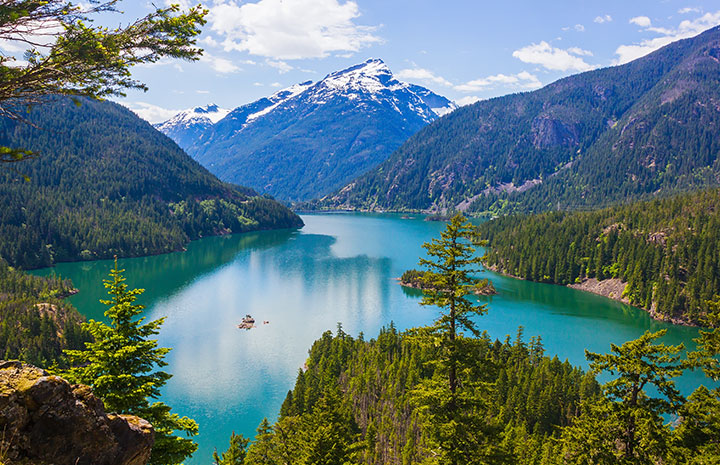 6. North Cascades National Park
The breathtaking vistas of the area are what make this 3.5-hour road trip worthwhile. With its forests, glaciers, and peaks, this national park is one of Seattle's greatest road trip adventures. The gorgeously tranquil views of Diablo Lake, with its stunning turquoise water, are a must-see. You can go kayaking or canoeing here, but be prepared for a frigid swim if you get in the water; the lake's temperature rarely reaches 50°F, even in July! On the other hand, Lake Chelan is a popular spot for scuba diving, kayaking, and swimming.
Getting there: Take a breezy 3.5-hour car journey from Seattle to this relaxing spot.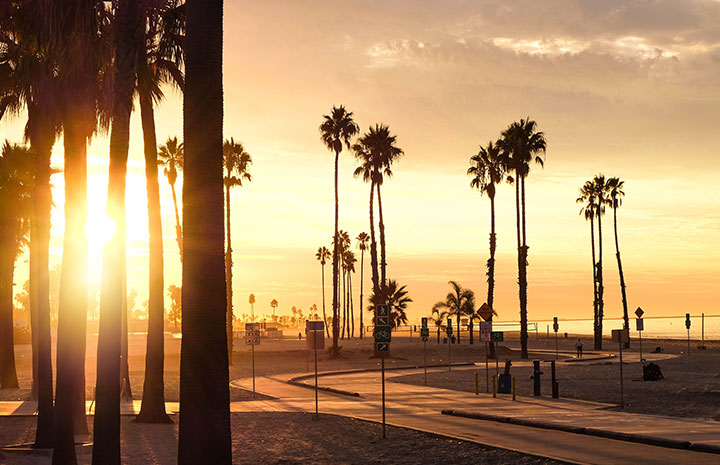 7. Long Beach, California
The iconic Long Beach has been a popular destination for beachgoers from Seattle for many decades. Its 28-mile stretch of sand and water is perfect for soaking up the sun or participating in beach activities. This beach is unique in that vehicles are allowed but only at a 25 mph maximum speed. In August, you can see the kite-flying event, which is a spectacular sight and in which you may even participate and have a fun time. Go on a brewery tour down the coast, or visit the Aquarium of The Pacific, the world's largest ocean aquarium, home to over 12,000 marine species.
Getting there: Long Beach is located 170 miles from Seattle and takes about 4 hours to reach. The I-5 S will take you along the coast, making for a beautiful drive.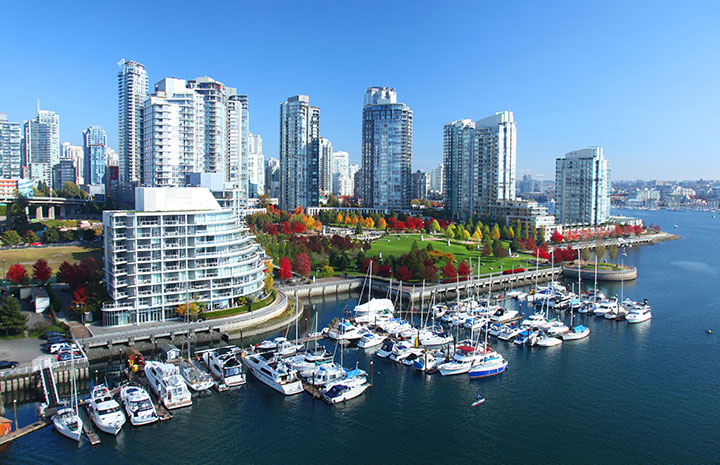 8. Vancouver, British Columbia
You don't want to miss out on Vancouver, arguably one of the most beautiful cities in the world. It boasts an excellent mix of natural and man-made attractions and is a fine spot to experience the best of both worlds. You can get here in less than 3 hours from Seattle and spend your day exploring the mountains or relaxing on the city's beaches. Grouse Mountain is exceptionally spectacular, so come here to enjoy winter sports such as skating, snowboarding, or skiing. If you're visiting in the summer, well, then you're going to absolutely love hiking the mountain's pathways. Enjoy the stunning views and outdoor activities in English Bay, or take a thrilling trek across the Capilano Suspension Bridge. You may also go shopping on Robson Street or take your kids to Science World.
Getting there: Vancouver is 143 miles from Seattle and takes 2.5 hours to get there by car. You will need to cross the U.S. - Canada border, so have your passport or US identity card ready.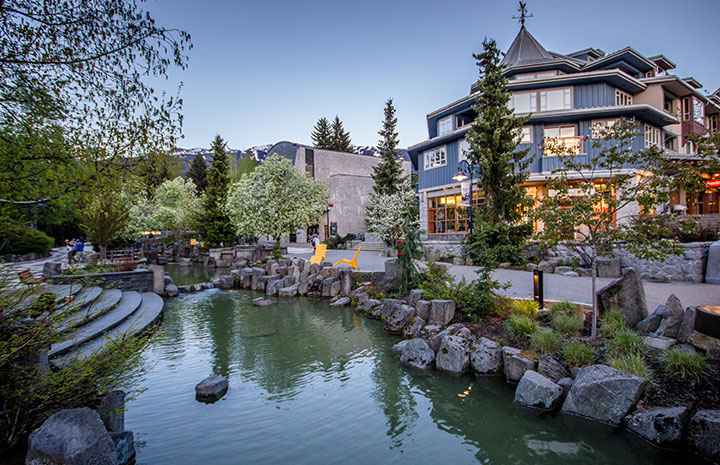 9. Whistler, British Columbia
The 4-hour journey to Whistler may seem long at first, but once you arrive, you'll be glad you did because not only will you have a great time, but you'll also see some of the most picturesque landscapes (pssst- well worth posting on your Instagram!). Winter sports like snowmobiling and snowshoeing, as well as summer activities like hiking and bungee jumping, are available to you here. Have a romantic meal by the fireplace or a wild night out on the town. Visit the most prestigious art galleries, then unwind at a spa or a yoga studio. Whistler is a hidden gem and you definitely don't want to miss out on it.
Getting there: It takes 4 hours to drive 202 miles from Seattle to Whistler, British Columbia. It is also across the Canadian border.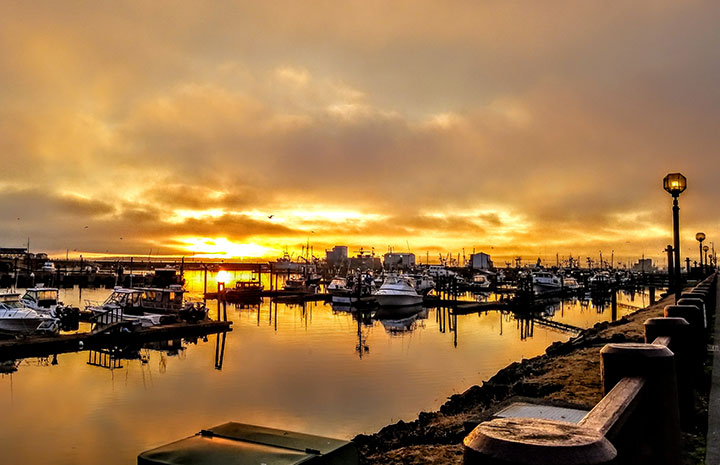 10. Westport, Washington
Westport, a sleepy seaside hamlet just south of Seattle, is perched on a peninsula with a view of Grays Harbor. Because of its small-town charm and laid-back surfing culture, it's a fantastic escape from the city. The city is at its most stunning when the leaves are changing color in fall. However, as the cooler months arrive, it's also Dungeness crab season, a local delicacy. More than 150 million lbs of seafood are gathered here every year, including cod and razor clams, so it's not just crab that's on the menu. If you're feeling adventurous, you can go razor-clamming on the beach with a shovel and bucket. Make sure to obtain a license first- you can easily do so online!
Getting there: From Seattle, it's just a 2 hour and 15 minute drive to Westport, which is located 130 miles away. It's the perfect weekend getaway.