25 Best Steakhouses In Massachusetts
While Massachusetts is mainly famous for its classic New England fare like chowder, cod, lobster bisque and clams; that doesn't keep it from boasting some seriously delicious steakhouses. From cosy lakeside eateries int he country to swanky Boston fine dining favourites, there's something for everyone. Here are our picks for the best steakhouses in Massachusettes.
Here Are 25 Best Steakhouses In Massachusetts
1. Boston Chops – Boston
Treat yourself to a perfect evening of steak, drinks and good company at this sophisticated Boston gem. Here you'll find all your faves in addition to nose to tail specialities and incredible surf and turf dishes. We recommend the 14 oz bone-in filet mignon with a wine pairing following their oxtail croquettes.
---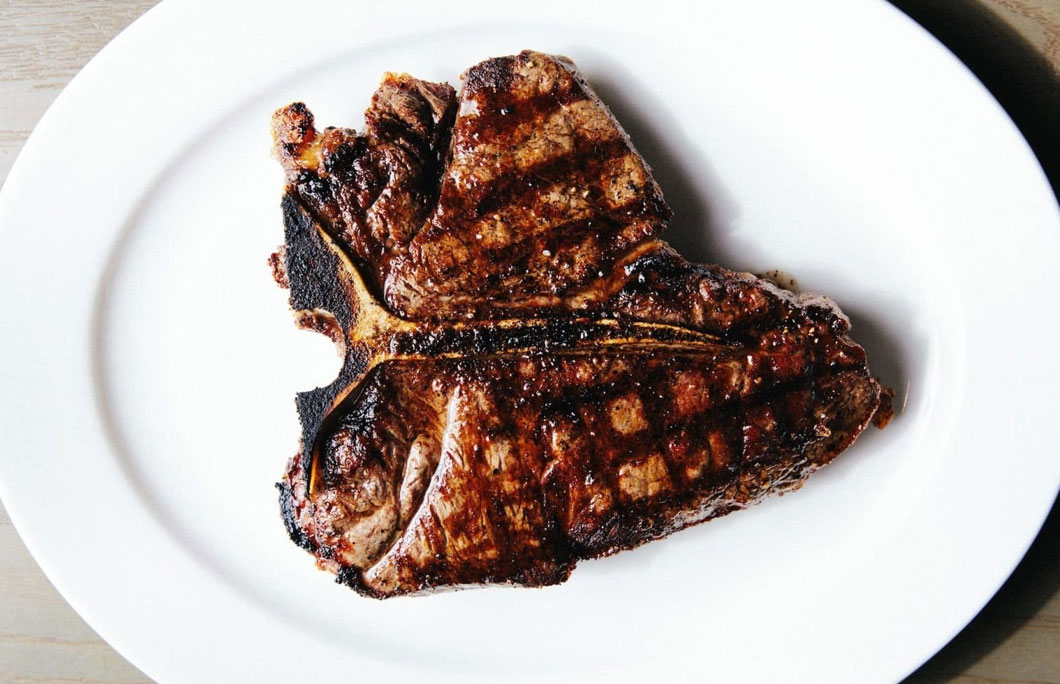 2. Mooo Restaurant – Boston
Chic, modern and sophisticated are just a few words that describe the ambience at Mooo. This ultra swanky steakhouse is known as one of the best not just for its atmosphere, but for its incredible cuts and extensive wine list. We recommend starting with their Maine lobster bisque before working up to any of their amazing steak options. You have plenty to choose from, but we recommend the bone in-Delmonico. Don't forget to ask for a wine or cocktail pairing.
---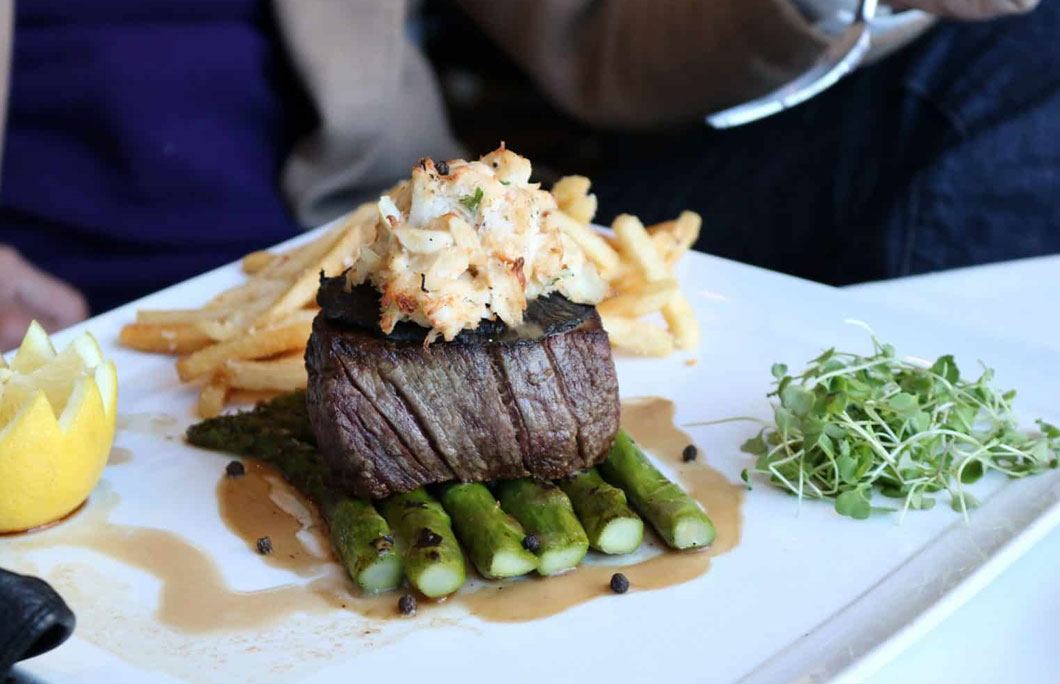 3. Strega Italiano– Boston
Are you looking for the perfect steak dinner with an Italian twist? Strega Italiano in Back Bay is the place to be. This bumping Italian steakhouse is known for their drool-worthy cuts of meat with a Mediterranean flair. Set in the Boston Park Plaza Hotel, it's also about as glam as it gets. We recommend loading up on their shoestring calamari or grilled octopus before moving on to the USDA prime NY strip.
---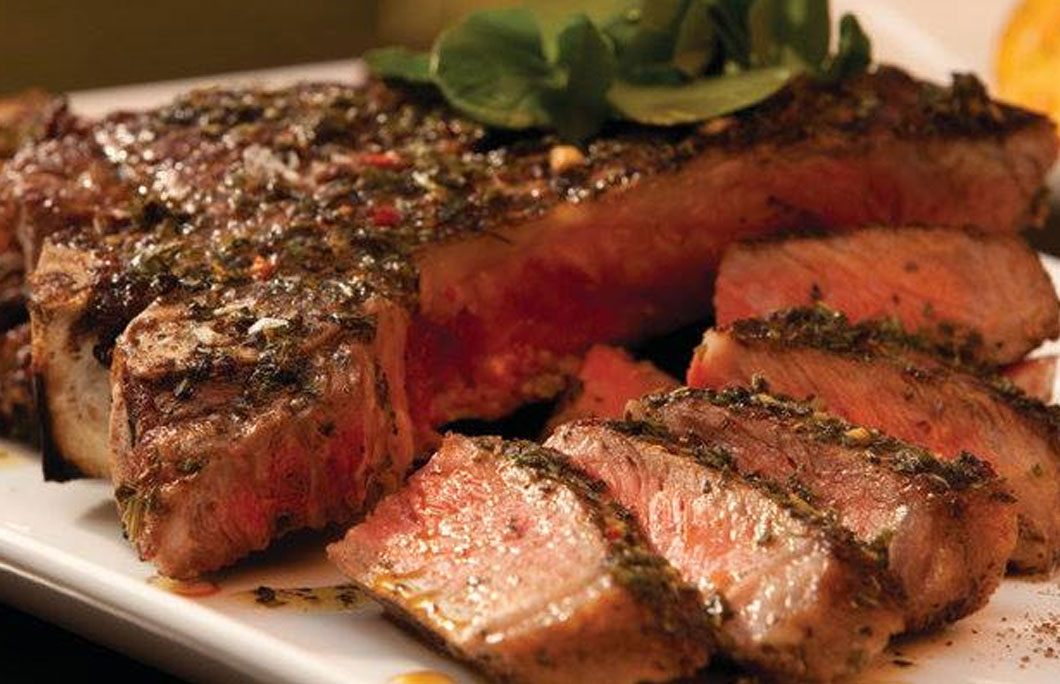 4. Bogie's Place – Boston
Bogie's Place is famous for its old fashioned libations that sing a song of the speakeasy days. In this cosy old school steakhouses, you'll find all your American faves and more sure to make you a regular in no time. From the tuna tartare to the cheese and charcuterie boards, their apps sure aren't lacking in pizazz. We recommend following an appetizer up with their 8 oz filet mignon made with cajun crust and mustard cream sauce.
---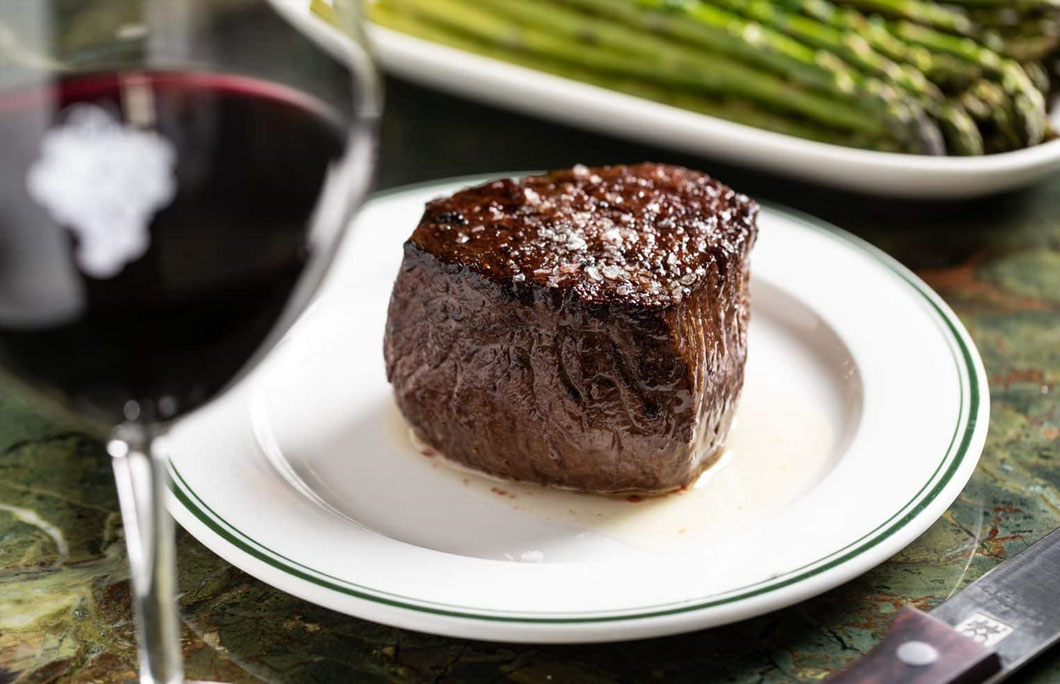 5. Smith & Wollensky – Boston
Don't let the fact that this is a chain sway you from the fact that this is one of the best steakhouses in Massachusettes. Since 1977 Smith & Wollensky have been dedicated to serving up some of the best steaks in the steak alongside incredible cocktails and hearty sides. From their impressive list of starters like fried lobster, burrata and crab cakes to the drool-worthy steaks ranging from USDA dry-aged porterhouse to Cajun marinated ribeye, you really can't go wrong here.
---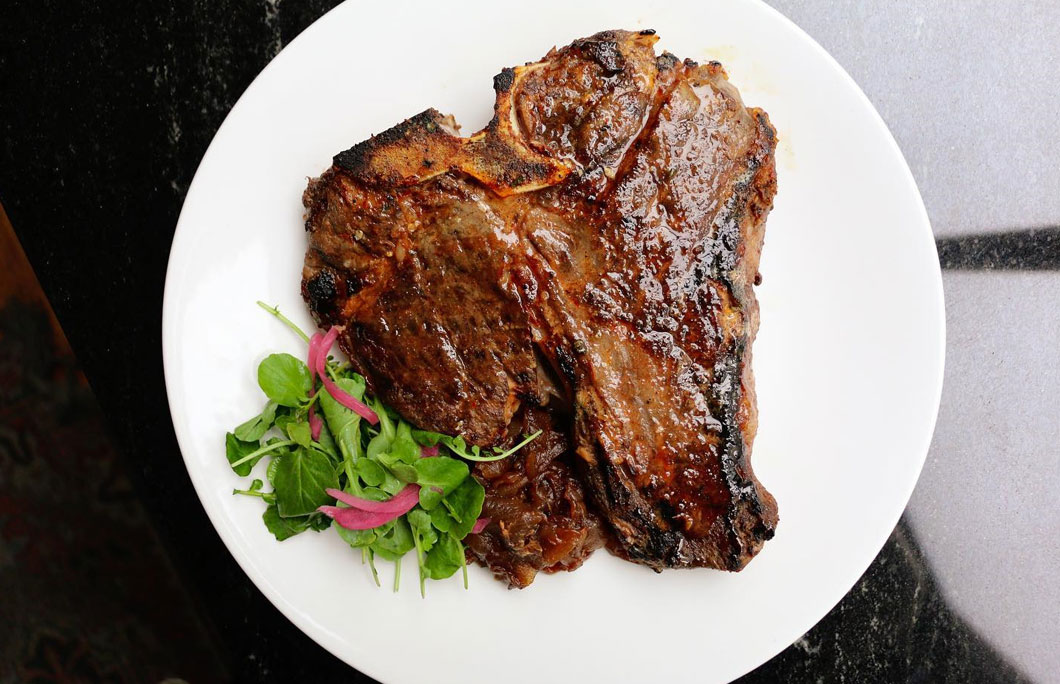 6. Grill 23 & Bar – Boston
Looking for a perfect date night spot or special occasion dinner? Grill 23 & Bar has you covered. This swanky and elegant dining spot is known for its world-class service, state of the art menu and sophisticated yet welcoming atmosphere. We recommend starting with their shrimp cocktail then moving on to their 100 days aged prime ribeye with a whiskey pairing and taleggio creamed spinach on the side.
---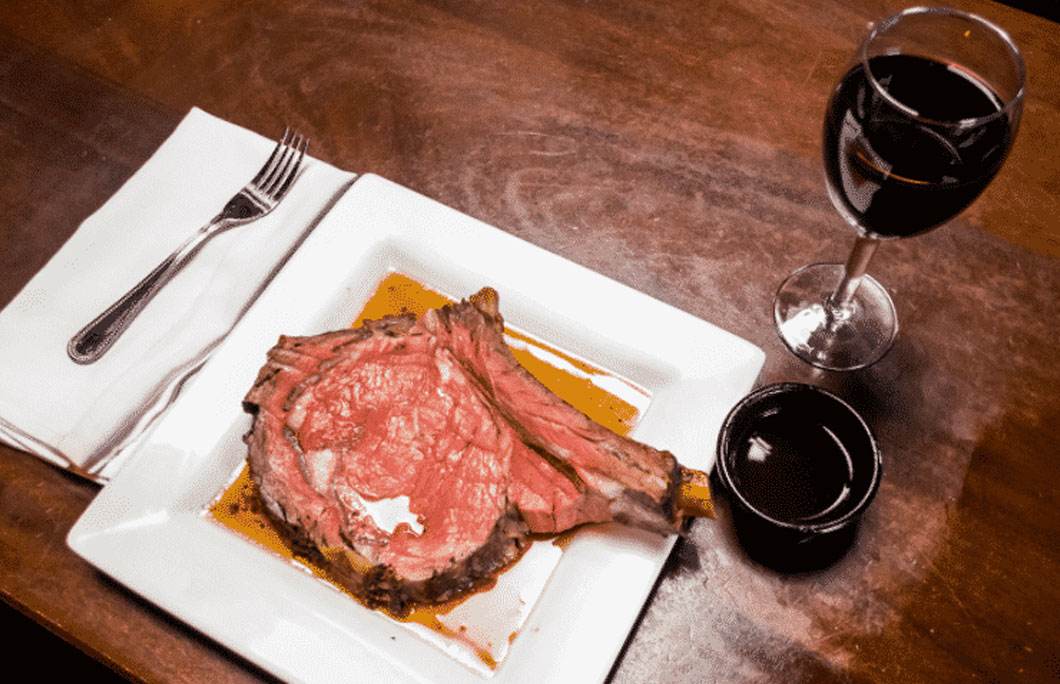 7. Frank's Steak House – Cambridge
Since 1938 Frank's Steak House has been serving up some of the best cuts of beef in the entire state. In the many decades since, they've only gotten better at their craft and are consistently hailed as one of the best steak spots in all of New England, and that's saying something. Get your meal started with their ultra-creamy New England clam chowder and then make your steak pick. We recommend Frank's Famous NY Sirloin. Be sure not to forget a brownie sundae for dessert, either.
---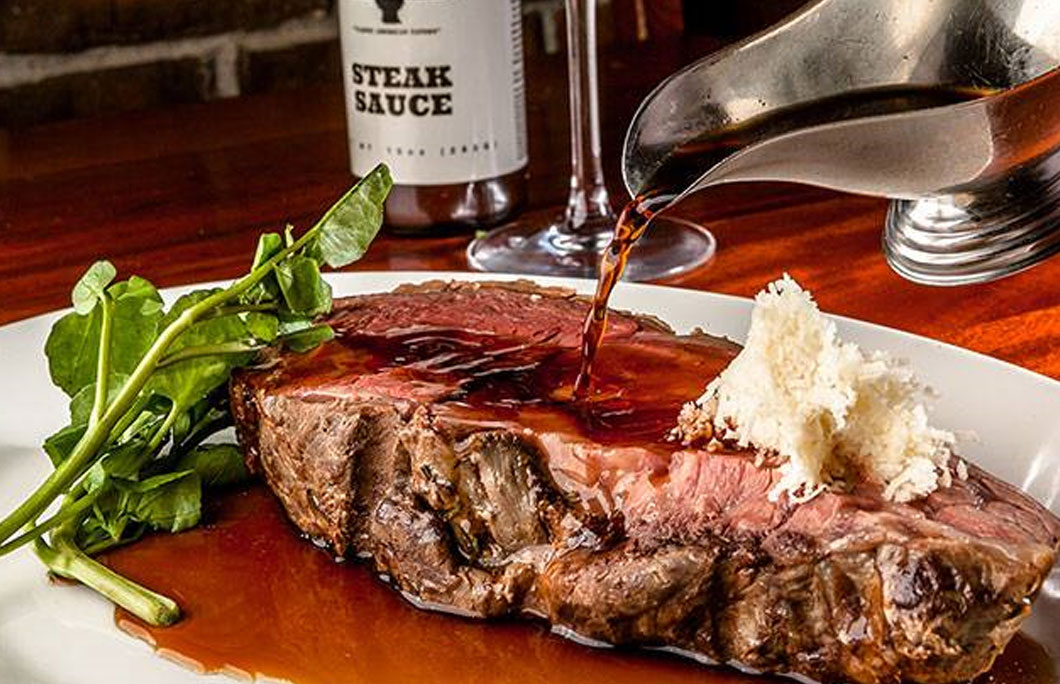 8. Stockyard Restaurant – Brighton
Brighton's Stockyard Restaurant is known for its hearty classic sides and warm, laid back atmosphere perfect for a casual steak dinner. For over 40 years this classic American tavern has been whipping up some of the best food and drink great Boston has to offer. If you opt for lunch instead of dinner, be sure to indulge in their prix-fixe lunch menu. We recommend the french onion soup, followed by the petite tenderloin. Seal the deal with a slice of cheesecake.
---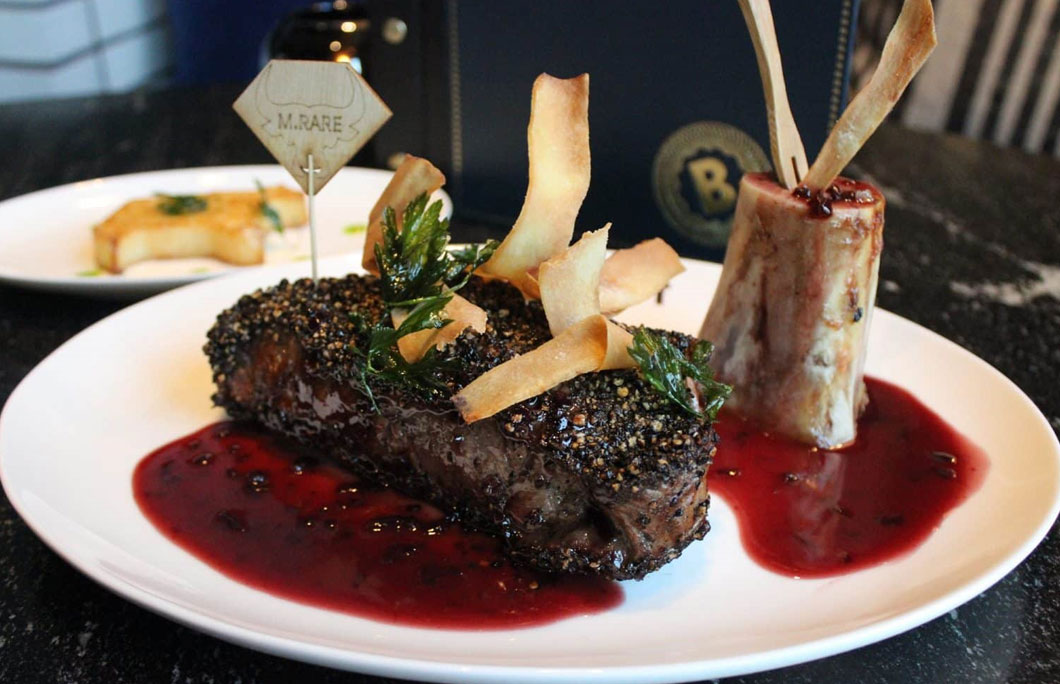 9. The Bancroft – Burlington
The Bancroft is one of Massachusetts coolest, swankiest and chic eateries. Known for their sleek style and intimate atmosphere in addition to delicious food, The Bancroft is a step above the rest. While their entire menu is loaded with great picks, the real star of the show is the steak. We recommend either the black Angus bone-in filet, 28 day prime aged rib eye or the prime steak au poivre. Either way, The Bancroft is sure to become a favourite.
---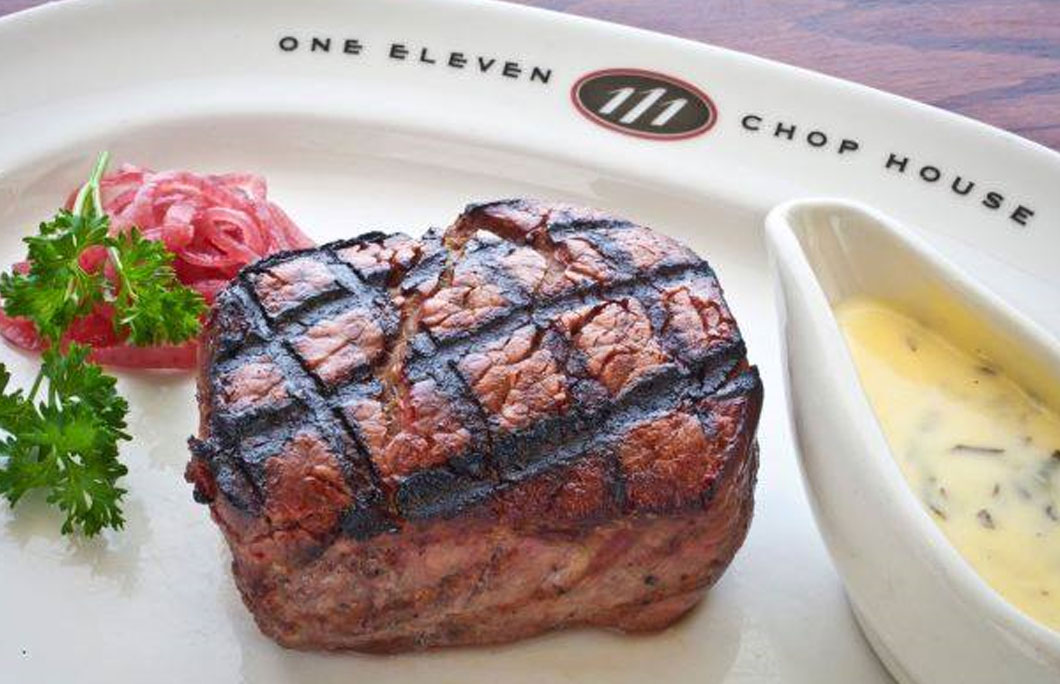 10. One Eleven Chop House – Worcester
Treat yourself to an elegant dinner at One Eleven Chop House complete white table cloths, posh atmosphere and a super-sized wine list. At One Eleven, they pride themselves on being the "place to celebrate special occasions and the place to make any occasion special." We recommend starting with their half-shell oysters before moving on to the main act. Their speciality is surf and turf, so be sure and opt for the filet & lobster or the prime bistro steak and lobster tail.
---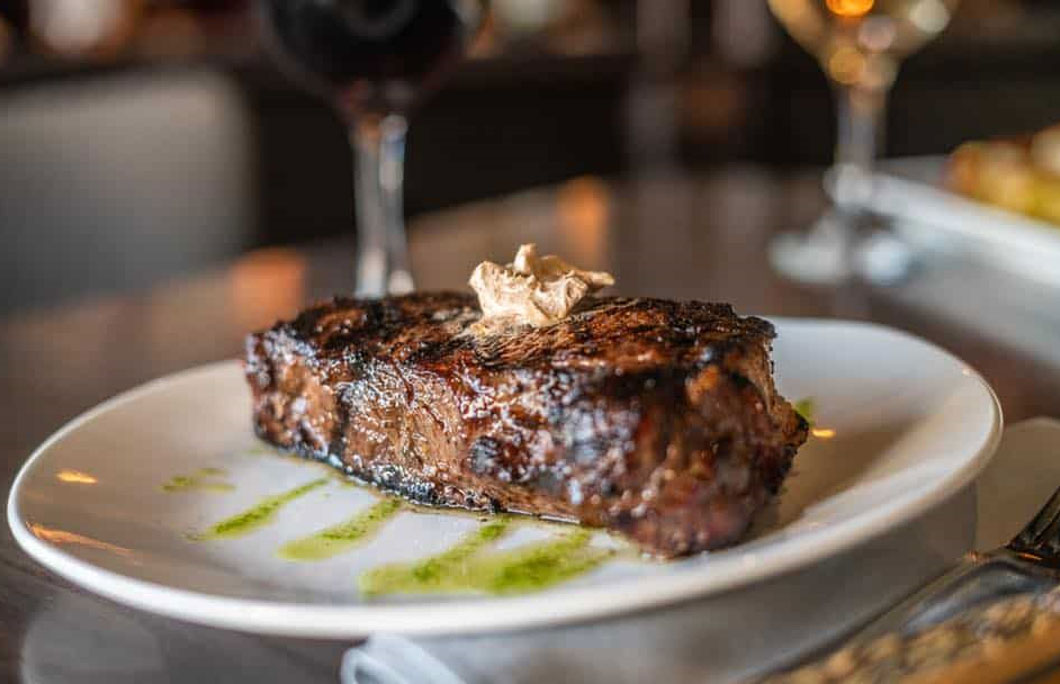 11. Stockholders Steakhouse – South Weymouth
Constantly hailed as one of the best steakhouses in Massachusetts, you can't go wrong with dinner at Stockholders. Their speciality is, of course, steaks plus some chops and seafood, but the whole menu is impressive from the apps onto the desserts and cocktails. We recommend starting with the smoky bacon-wrapped scallops and then graduating on to an epic 24 oz bone-in cowboy ribeye with creamy garlic mashed potatoes.
---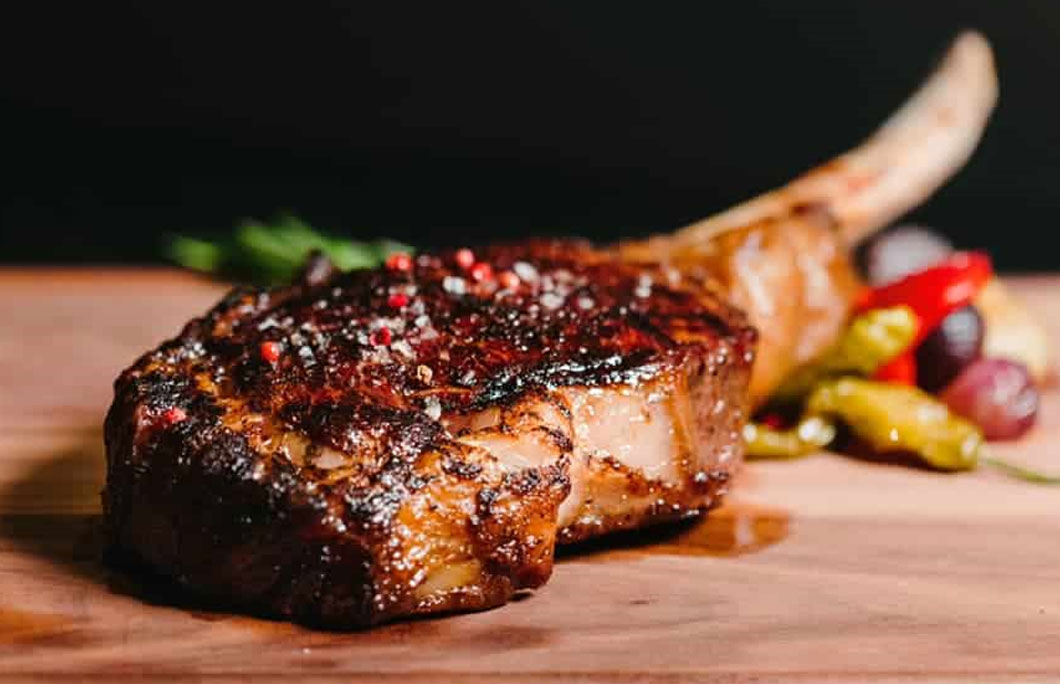 12. Abe & Louie's – Boston
If you're looking for a world-class dinner in a classically elegant steakhouse, head to Abe & Louie's. Thi Boston fave is simple the epitome of classic American dining and is dedicated to serving on the freshest, most premium dishes you can imagine. As you can guess, the wine list isn't lacking, either and has received not three but four Wine Spectator Award of Excellence accolades. To start, opt for the chilled raw oysters, burrata or classic shrimp cocktail. Then go all-in on the 50 days dry-aged New York strip with a wine pairing. Be sure to save a bit of room for dessert – we recommend the vanilla creme brulee.
---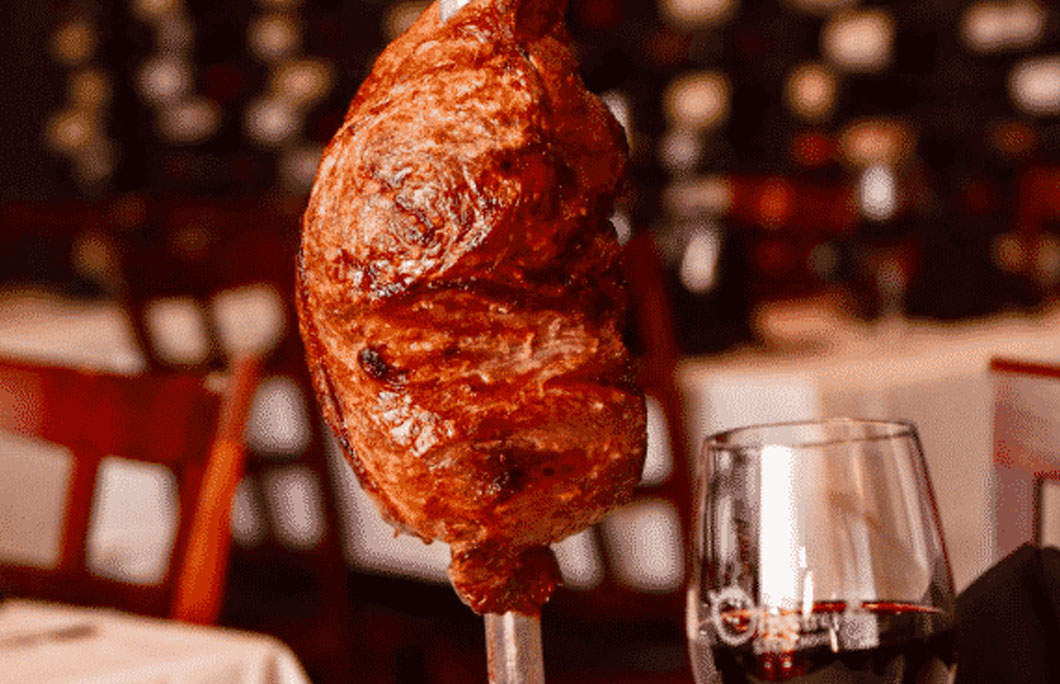 13. Oliveira's Steak House – Somerville
When it comes to a good steak, Brazilians know a thing or two. And that's why this casual Brazillian steakhouse has earnt the title for one of the best steakhouses in Massachusetts. Take your pick from the all-you-can-eat rodizio meats and be prepared for a life-changing meal. We're talkin' perfectly cooked sirloin, tender strip loin and so much more carved right at your table.
---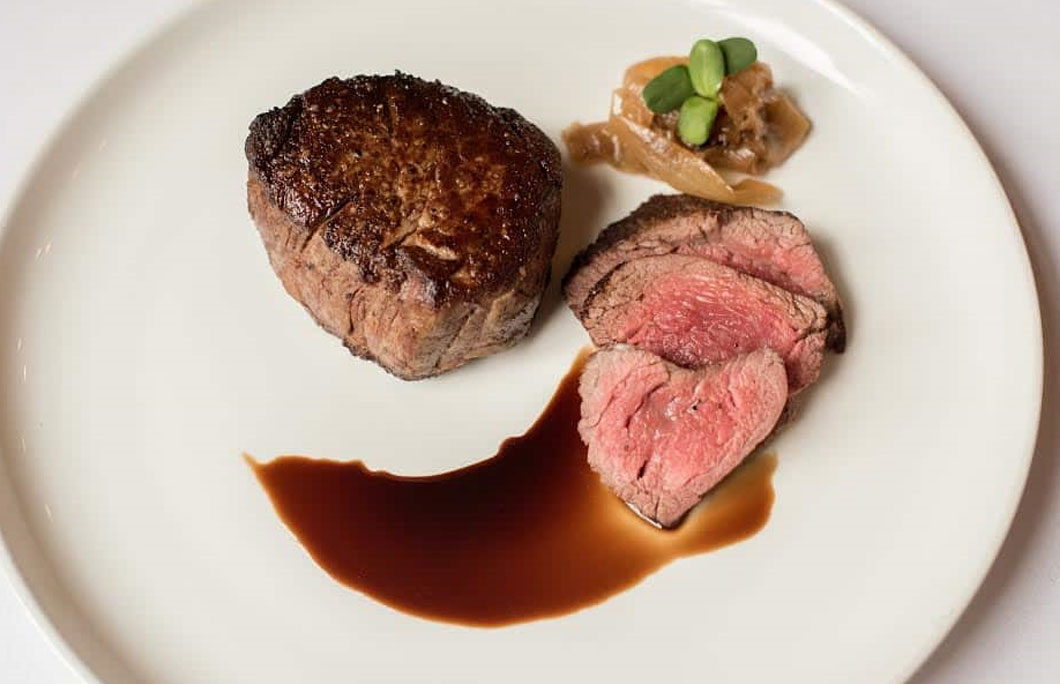 14. Davio's Northern Italian Steakhouse – Boston
Davio's Northern Italian Steakhouse is one of the best in the biz for their high-end menu picks, warm and sophisticated atmosphere and award-worthy steaks. Here you'll find all of your grill favourites with an emphasis on regional Italian flavours that will always keep you coming back for more. Start with the braised octopus smothered in gigante beans, olives and super zesty San Marzano tomatoes. Then, move on the prime-aged New York strip, or if you're feeling really fancy, opt for the wagyu.
---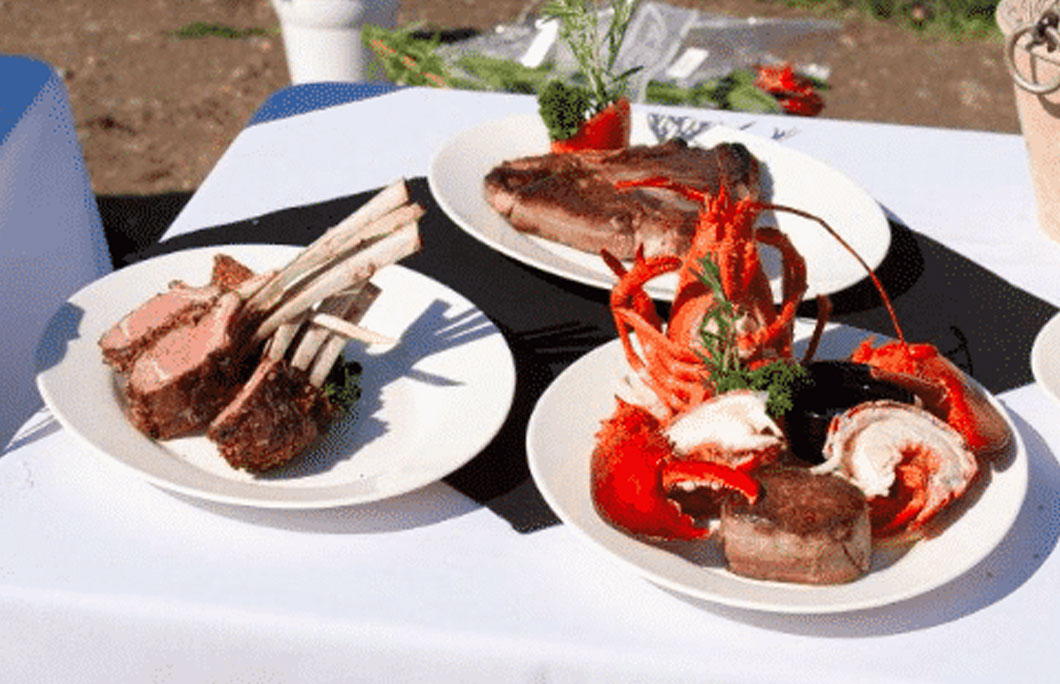 15. Willy's Steakhouse Grill & Sushi Bar – Shrewsbury
If top-notch service and drool-worthy steak and seafood are what you're after, head to Willy's Steakhouse. This part steakhouse part sushi bar brings the best of both worlds to your table. Start your night at Willy's off with a few cocktails followed by the famous crab cakes or oysters Rockafeller for an appetizer. Then, load up on their bone-in rib eye with a peppercorn crust. Alternatively, we recommend the 6 oz petite filet with grilled shrimp and bearnaise.
---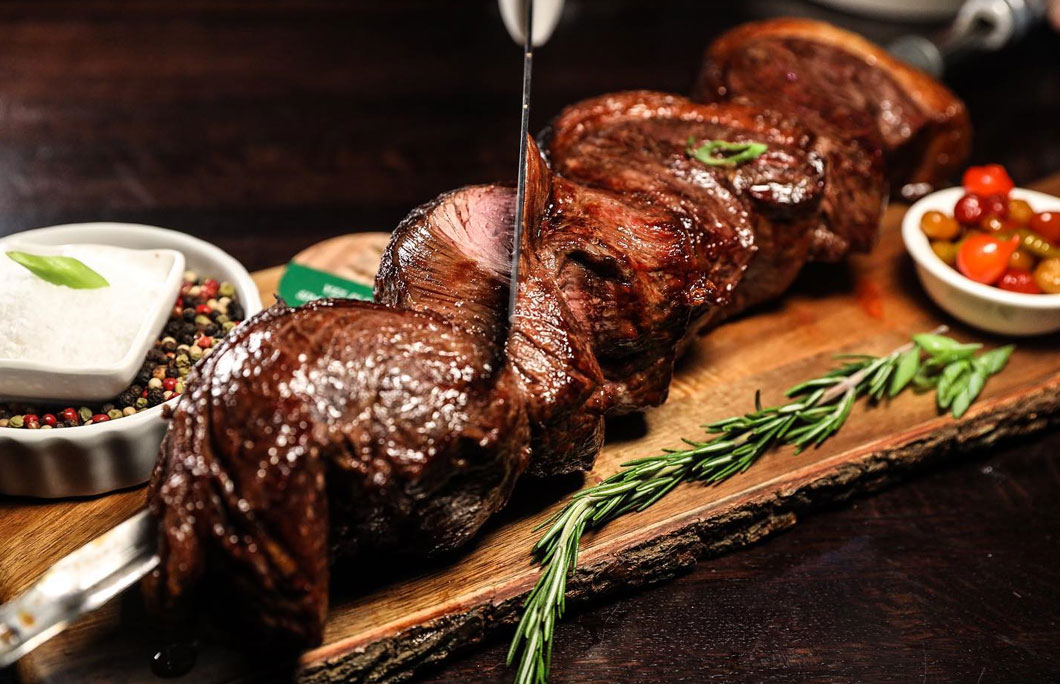 16. Rio Brazilian Steakhouse – Plymouth
For a slice of Rio in Plymouth, head to Rio Brazilian Steakhouse in Plymouth. This vibrant and buzzing churrascaria is strait out of Brazil and one of the best experiences New England can offer in the way of expertly seasoned, Brazilian style, charred to perfection steak. We recommend going to town on their rodizio dinner for their most excellent cuts of meat from sirloin to garlic beef and more all carved tableside. Don't forget to order a bottle or two for the table.
---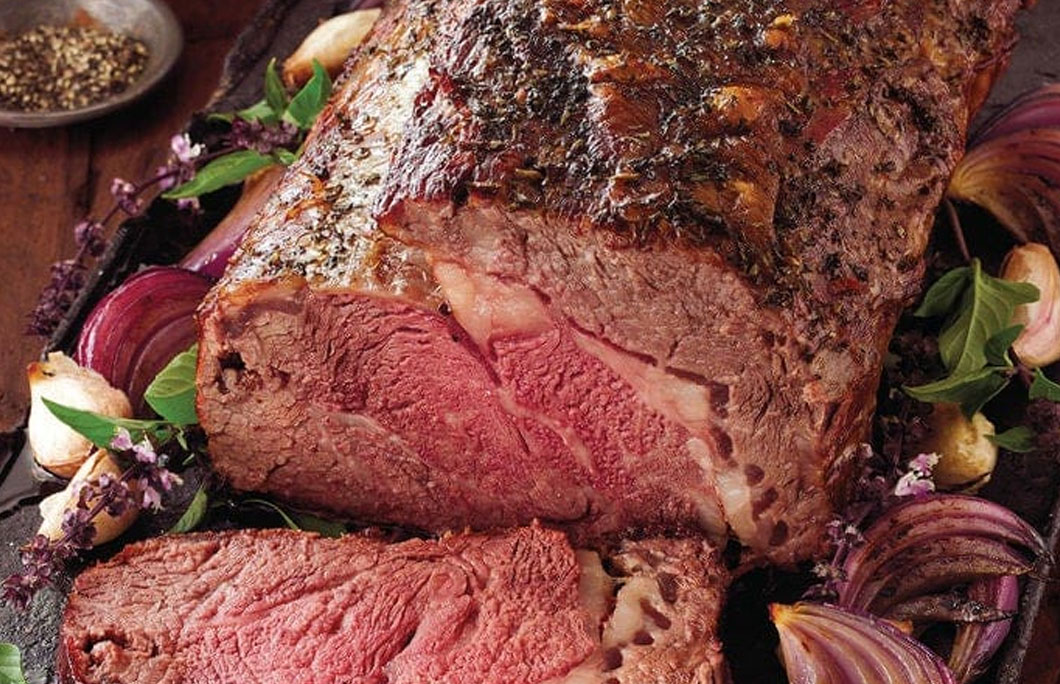 17. Alba Restaurant – Quincy
If you're after steaks, good vibes and rooftop cocktails, Alba Restaurant is the place to be. This cosy and chic steakhouse comes complete with a swanky lounge and airy rooftop to keep you entertained all evening long. We recommend a pick from their raw bar such as the jumbo shrimp cocktail or daily oysters followed by a few glasses of wine. Then move on to the real party, the meat. We suggest the cowboy steak.
---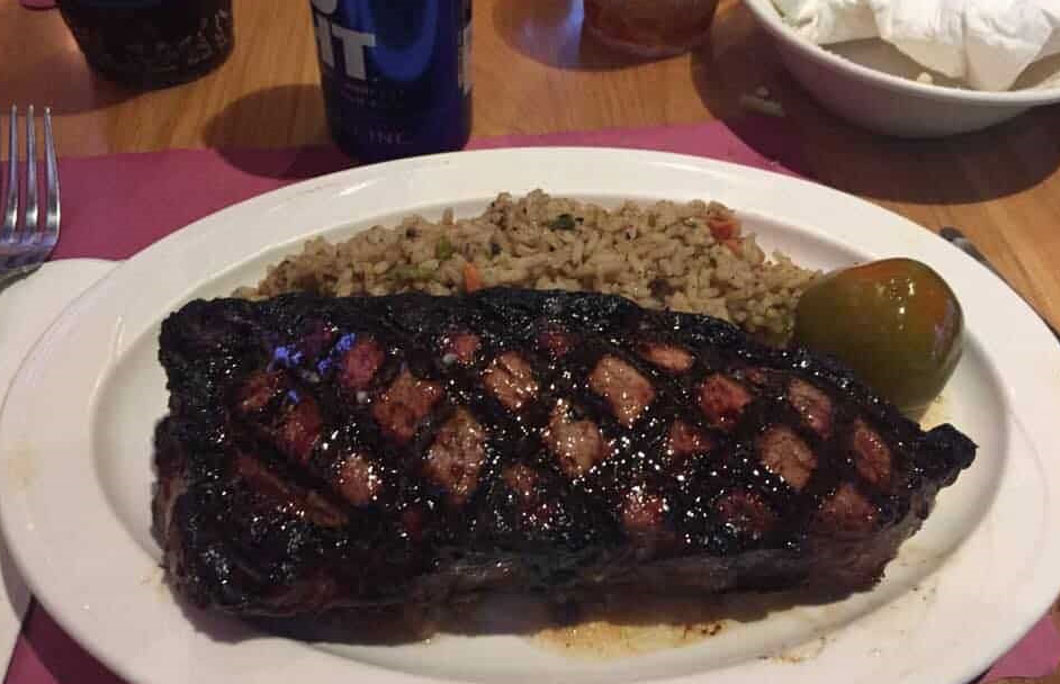 18. Tony's Pub & Grill – Lynn
Who doesn't love a good steak dinner in a pub setting with a few brews? That's exactly what you'll find at Tony's Pub and Grill in Lynn. This no-frills old school pub slash steakhouse is perfect for a family dinner, date night or just catching up with some friends. Don't get us wrong, though. You'll find much more than a great atmosphere here; the food is simply unbeatable from the pub fare and beers onto the steak. We recommend the marinated steak tips with a few pints.
---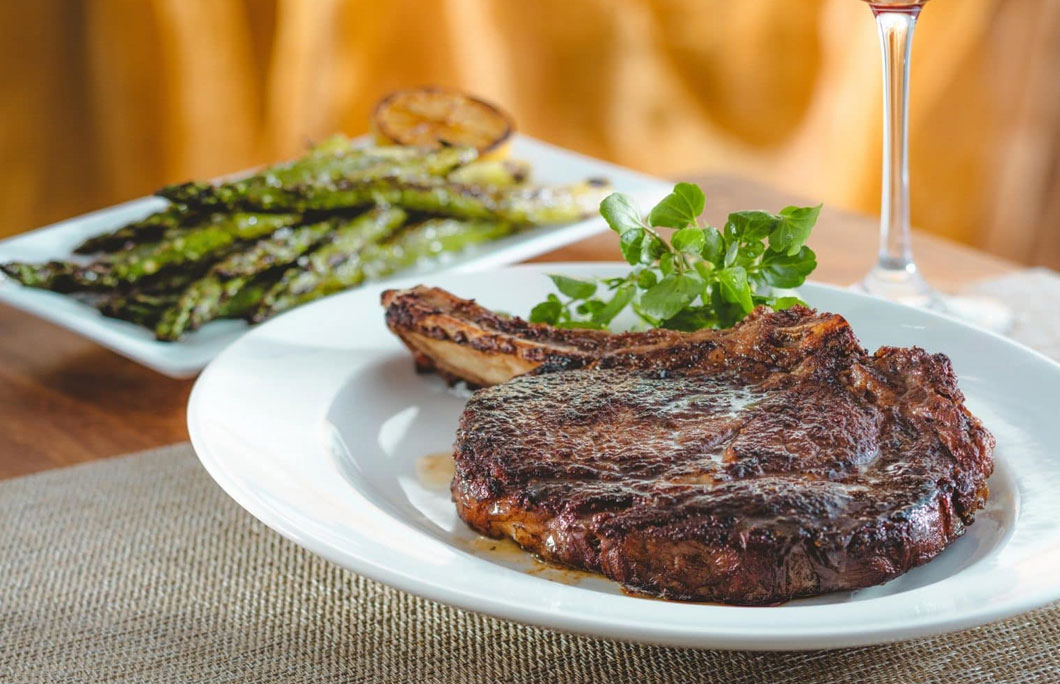 19. The Capital Grille – Boston
When it comes to fine dining, The Capital Grille is celebrated nationwide. Their first-class service, award-winning menu and incredible wine lists make for a sophisticated and elegant dining experience every time. Whether you're in Boston, Burlington Hill or Chestnut Hill, Capital Grille has you in mind. Now, we can guarantee that each one of their menu items will not disappoint, however, we recommend the jumbo lump crab cocktail to start. Afterwards, clink a few glasses and opt for the dry-aged NY strip au Poivre with Courvoisier cream.
---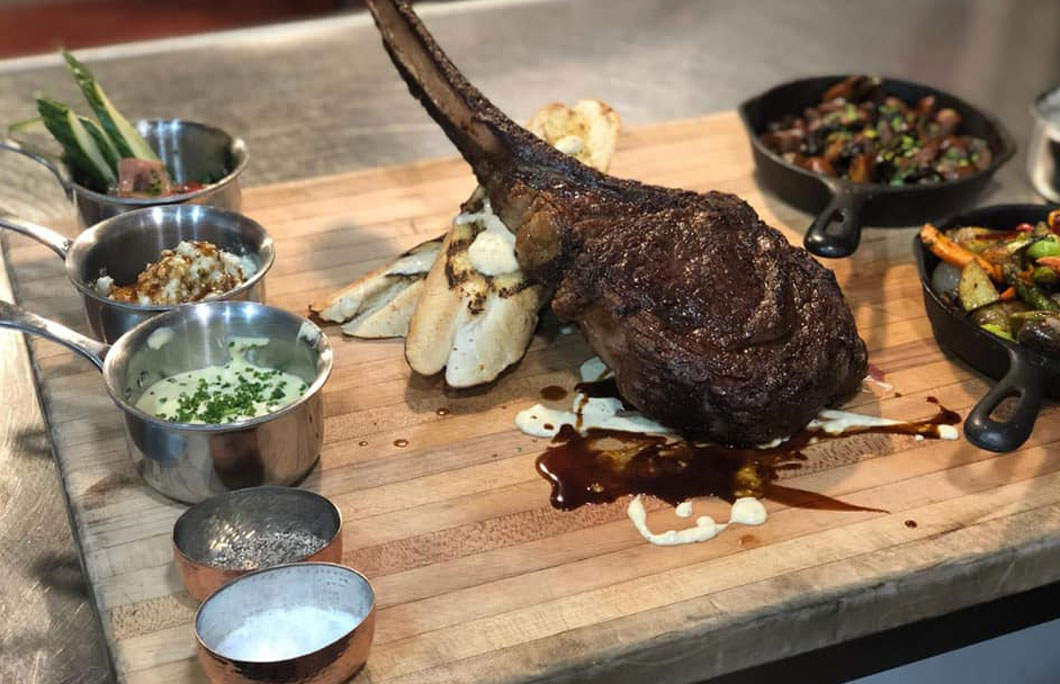 20. Sturbridge Porterhouse – Sturbridge
Sturbridge Porterhouse is one of the best steakhouses in Massachusettes for its classic steak picks and super cosy lounge and patio. We recommend treating yourself to the crab cakes appetizer before moving on to their famous bone marrow porterhouse for two alongside some potatoes and veg. Then, head to the patio for a few drinks outside to really bring the experience full circle.
---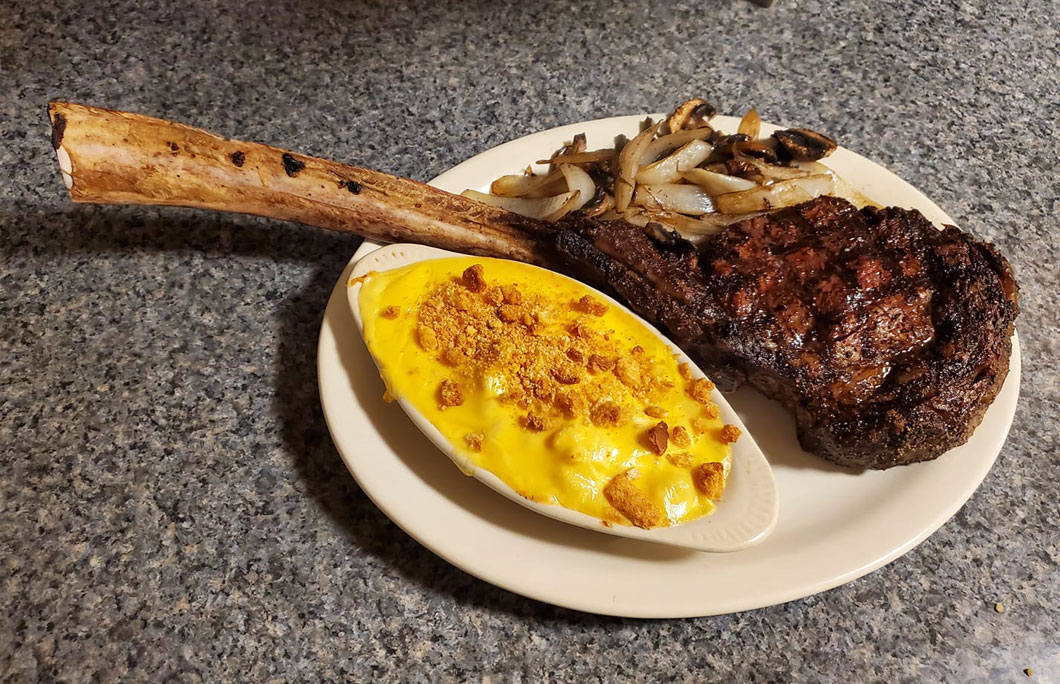 21. Russos Lakeside Seafood & Steakhouse – Palmer
This super cosy low-key seafood and steak house is the perfect spot to enjoy an excellent steak dinner. Most of their meals are family-style meaning hearty, homestyle portions that are never lacking in flavour aka come ready to eat. We recommend loading up on their bourbon style sirloin tips with garlic mashed potatoes and a few beers on the side. Be sure to save some time to explore the lake which the restaurant is known for.
---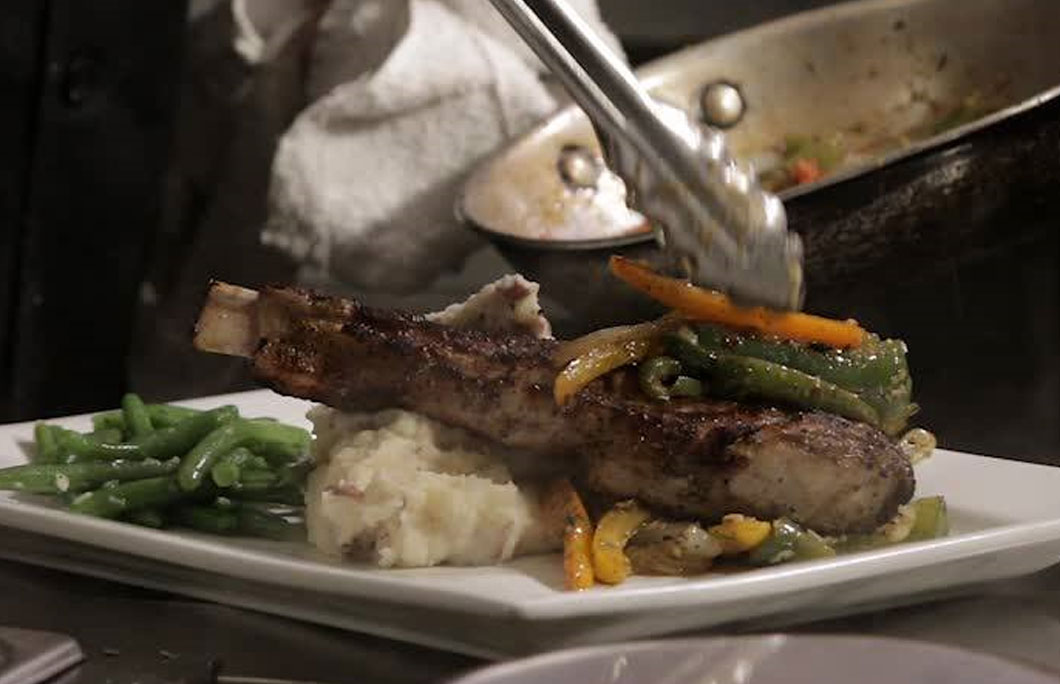 22. Cima Restaurant & Chophouse – Wilbraham
Ask anyone in Wilbraham where to find the best steak, and they'll send you to Cima Restaurant & Chophouse. Known for their classic steakhouse apps such as artichoke hearts, gorgonzola garlic bread and shrimp cocktail, you are in good hands from start to finish here. We recommend beginning with the shrimp cocktail before heading on to their cowboy cut 22 oz ribeye.
---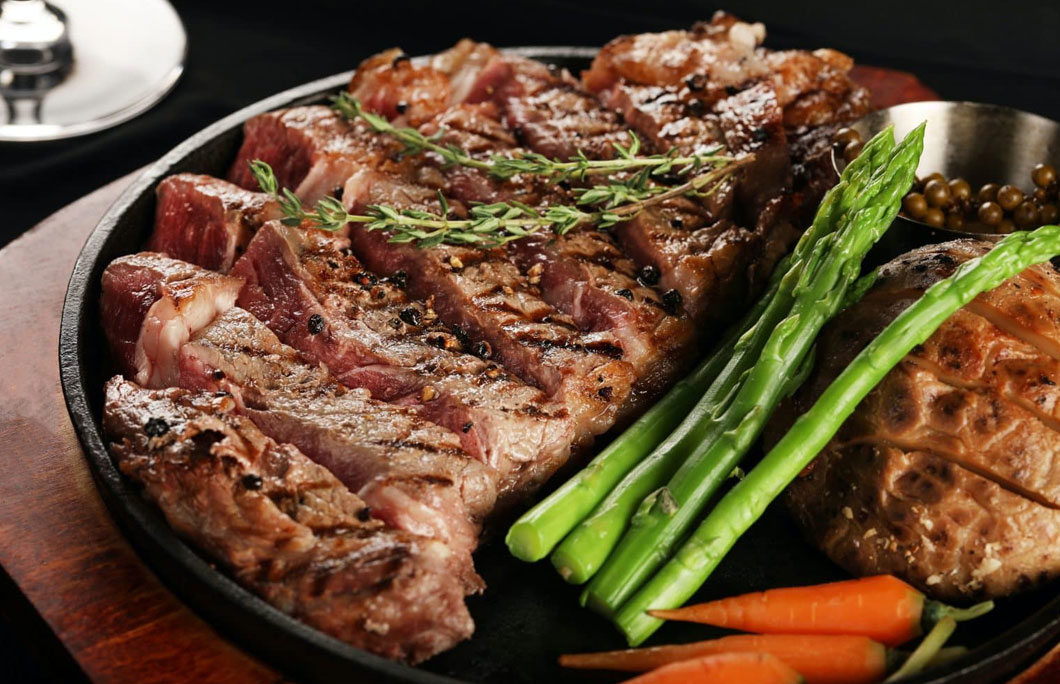 23. Kaizen Sushi Bar & Grill – Fiskdale
Nobody combines Japanese, and America flavours quite like Kaizen Sushi Bar & Grill. This sleek and creative eatery is known for their deliciously fresh sushi and knock-your-socks-off good grill items. Treat your tastebuds with an order of sushi and gyoza for an appetizer and a few glasses of wine. Then devour the grill item of your choice, we recommend the USDA choice sirloin or filet mignon. Don't forget a few shots of sake to wash it all down.
---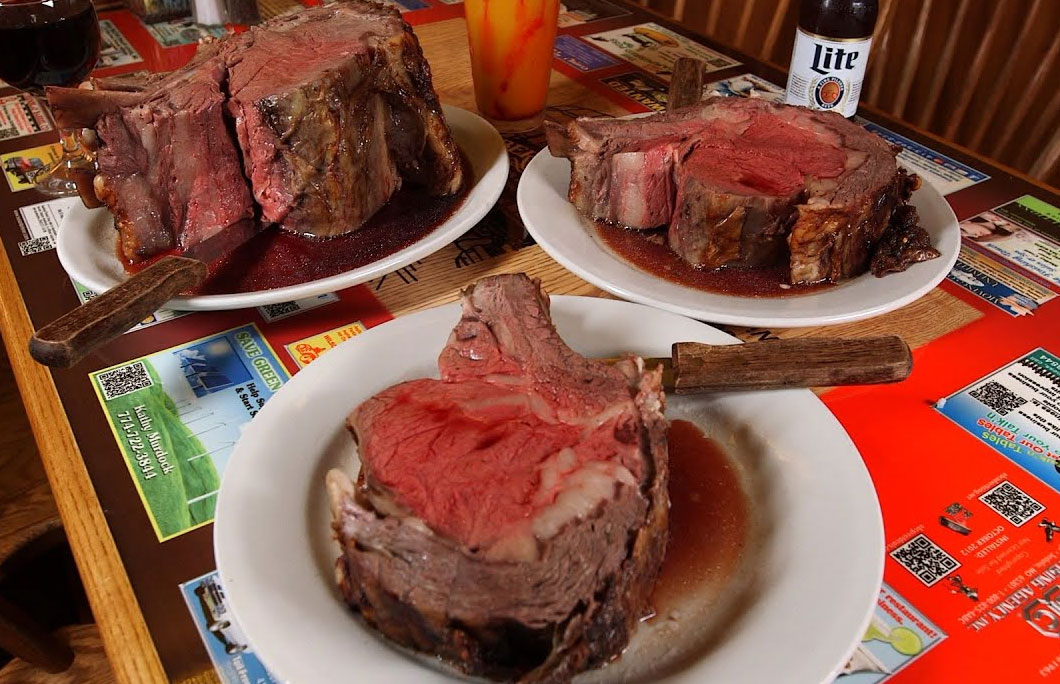 image: Phantom Gourmet/Youtube
24. Bernie's Dining Depot – Chicopee
This train car turned cosy American eatery is just the place to enjoy a delicious steak dinner with family or friends. The setting and charm alone are enough to warrant a dinner or two here, but the food is what really makes it shine. Get started with their deliciously salty garlic bread and homemade clam chowder. Then work your way up to the delectable NY sirloin spiced up with some cajun seasoning.
---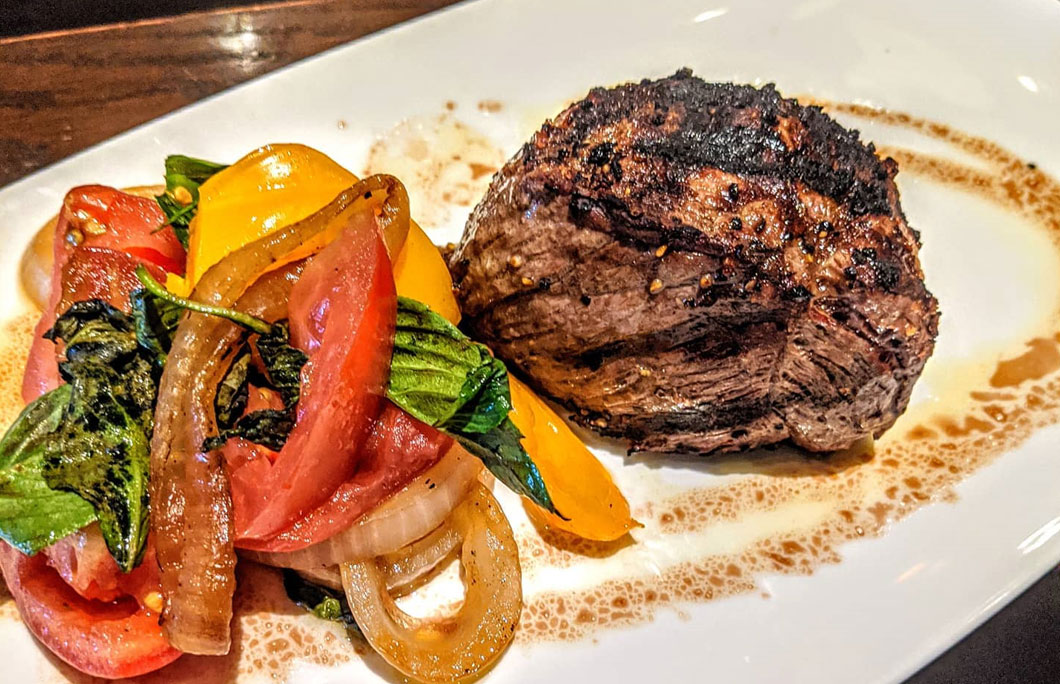 25. Max Tavern – Springfield
Modern American cuisine meets old school tavern atmosphere at this Springfield fave. At Max Tavern you'll find all the best in contemporary American fare in addition to classic chophouse favourites and good drinks. Get started with a few glasses of wine and their delicious seared blue crab cake or crisped to perfection calamari. Then indulge in their creative spin on butternut squash soup made with chai spices and coconut milk. For steak, we recommend a classic filet mignon with a wine pairing.
---