Top 10 Los Angeles road trips:
One of the nicest things about Los Angeles is that you can suddenly find yourself in the middle of nature only a few miles outside of town by leaving the city sprawl. In addition to spectacular state and national parks, this list includes routes through dry deserts, lush woods, and even a few city breaks. Read on to get inspired by 10 of the best road trips you can take from the City of Angels!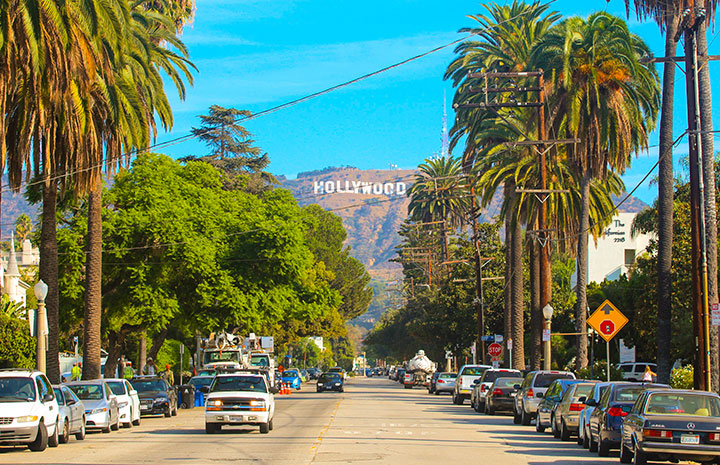 ---
1. Malibu
Malibu runs for about 30 miles along the Pacific Coast Highway, a world apart from the hectic streets of Los Angeles. Many people think of Malibu as a place for the famous and wealthy to buy costly oceanfront mansions, but there's a lot more to it than that. Along Malibu's length, you'll find several parks, canyons, and beaches to explore. The Malibu Solstice Vineyard has wonderful wine but even greater vistas. The Malibu Pier is a popular location on the Malibu coastline with miles of sand to explore, but don't forget to drive a little farther to the El Matador State Beach. There are no amenities or lifeguards on this rocky beach, so wear appropriate footwear while down the steep slope.
Getting there: Even though Malibu is just around 30 miles from downtown Los Angeles, getting there might take considerably longer than you expect. During rush hour, it can easily take an hour and a half, but on a calm Sunday morning, you can get there in 40 minutes.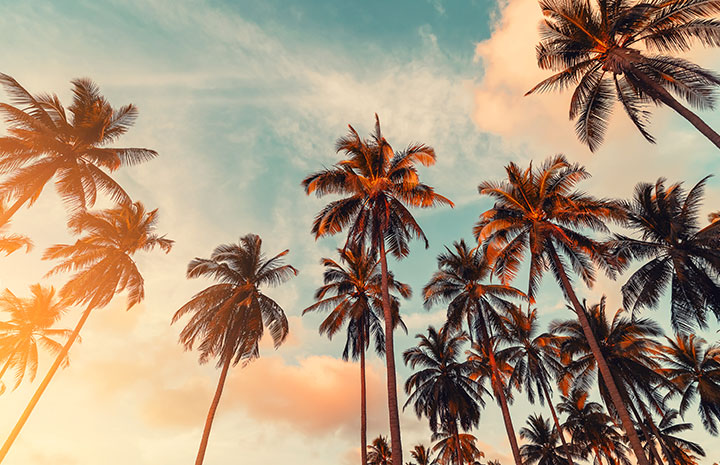 2. Palm Springs
Palm Springs is easily accessible from Los Angeles and is well worth a weekend visit. Keep an eye out for ancient creatures along the highway, such as the 50-foot Cabazon Dinosaurs (which include a Brontosaurus and a T. Rex). Take a self-guided tour of Palm Springs' modernist architecture by picking up a map at the Albert Frey-designed Palm Springs Visitors Center when you first arrive. Many of Palm Springs' structures and infrastructure originate from that era, including the hotels and residences, which are designed in a straight-lined modernist style. Palm Springs is such a fan of the design that they have an annual Modernism Week event in October. Average high temperatures are over 40 degrees Celsius throughout the summer months, so come prepared. Don't forget to ride the gondola up the mountain on the Aerial Tramway. You may ride it from the bottom of Coachella Valley to the top of San Jacinto Peak, which is the world's largest spinning gondola.
Getting there: You'll reach Palm Springs in just over 1 hour and 30 minutes, via I-10 E.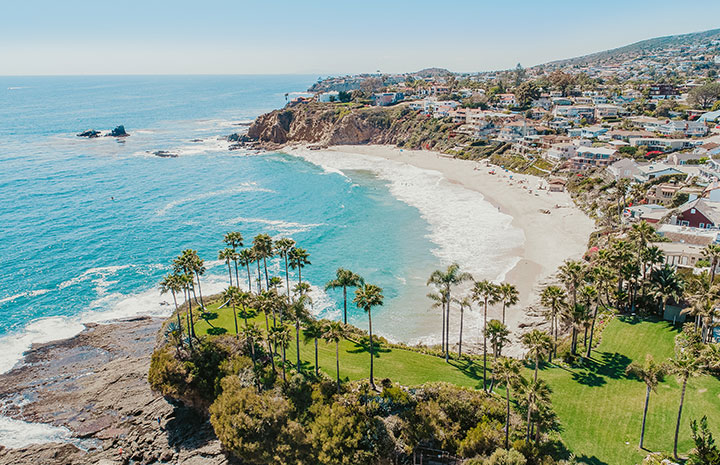 3. Laguna Beach
It was Laguna Beach's namesake MTV reality program that made it famous. But even when the show's admirers continue to come to the village, they quickly realize there is much more to the area than meets the eye. The 7-mile stretch of the Pacific coastline features everything from picture-perfect white sand beaches to romantic rock-lined coves. Laguna Beach is especially popular with artists and those who enjoy water sports, so if you fall in that demographic, you're likely to find like-minded friends. There are also many hiking and mountain-biking paths from the town that promise stunning vistas. Laguna Beach is a great day trip from Los Angeles because it's only an hour or so away from the city's chaos.
Getting there: Despite the fact that the interior route from Los Angeles is shorter, the Pacific Coast Highway is recommended.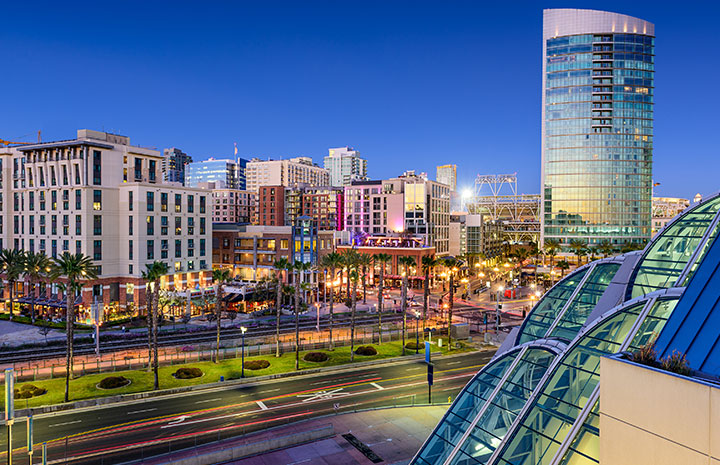 4. San Diego
San Diego, one of California's most popular tourist destinations. Nicknamed 'America's Coolest City,' it is known for its mild climate, stunning beaches, rich culture, colorful street art, delicious cuisine, locally brewed beer, and exciting nightlife. While tourism is mainly geared at families, it's a great place for solo travelers and couples to visit too. San Diego Zoo, it's said, is rather nice. There are many attractions in Balboa Park, but the San Diego Model Railroad Museum is a fun diversion for youngsters. Take the kids to Little Italy to try extraordinary desserts, or explore the streets of adjacent North Park to find non-touristy eateries.
Getting there: San Diego is under a 2-hour drive from Los Angeles.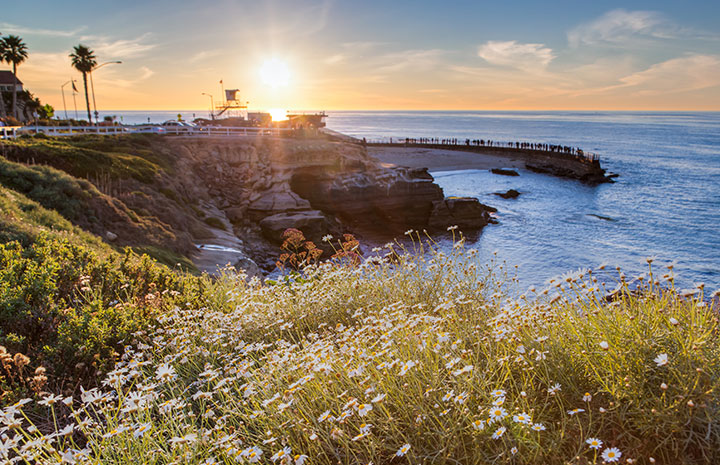 5. La Jolla
A hilly, coastal suburb near San Diego, La Jolla stretches for 7 miles along the Pacific Ocean's curving shoreline. La Jolla is described as "the gem" because of its beauty, and it certainly lives up to that title. Known for its stunning ocean vistas and immaculate beaches, this affluent coastal town is a haven for the wealthy. Art galleries and boutique hotels may be found throughout the area. Be sure to check out the surf, sand, and tidal pools while you're there. It's a particularly popular destination because of the sea lions and seals. In addition to its breathtaking views and fabled leopard sharks, this area is also home to a number of intriguing marine caverns. Kayaking, snorkeling, and scuba diving are just a few of the water sports available along the coast.
Getting there: Take I-5 South and you will reach La Jolla in just under two hours.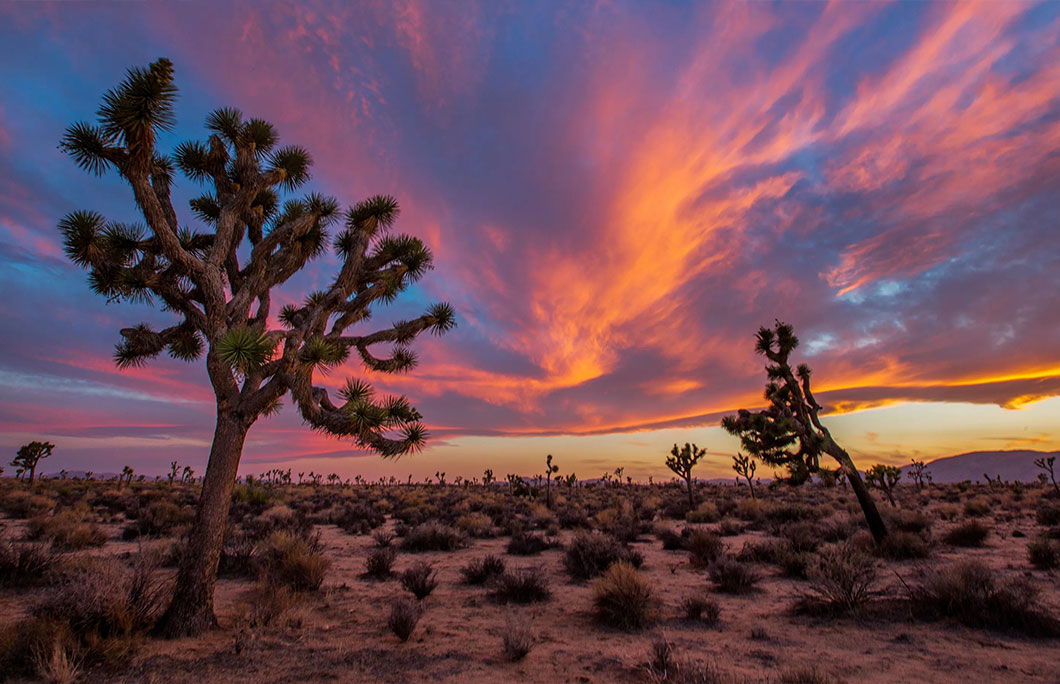 6. Joshua Tree National Park
Joshua Tree National Park is one of the most surreal locations on earth. The park's diverse and strange environments, created primarily by gnarled, ancient Joshua Trees and massive rocks, make for stunning views as you travel through it. While there may be the occasional cactus or plant sprouting here and there, the terrain will primarily consist of rocks and sand. There are over 300 places to set up your campsite so take advantage of all the park has to offer. There are few better times of year to visit the desert than spring when temperatures are mild and desert flora begin to bloom. The town of Joshua Tree itself also has some interesting attractions, such as the World Famous Crochet Museum, which is home to eccentric but intriguing public art. It's the nearest national park to Los Angeles, making it an ideal destination for a weekend road trip.
Getting there: It will take about 2 hours and 45 minutes to drive from Los Angeles to Joshua Tree National Park via I-10 E.
---

---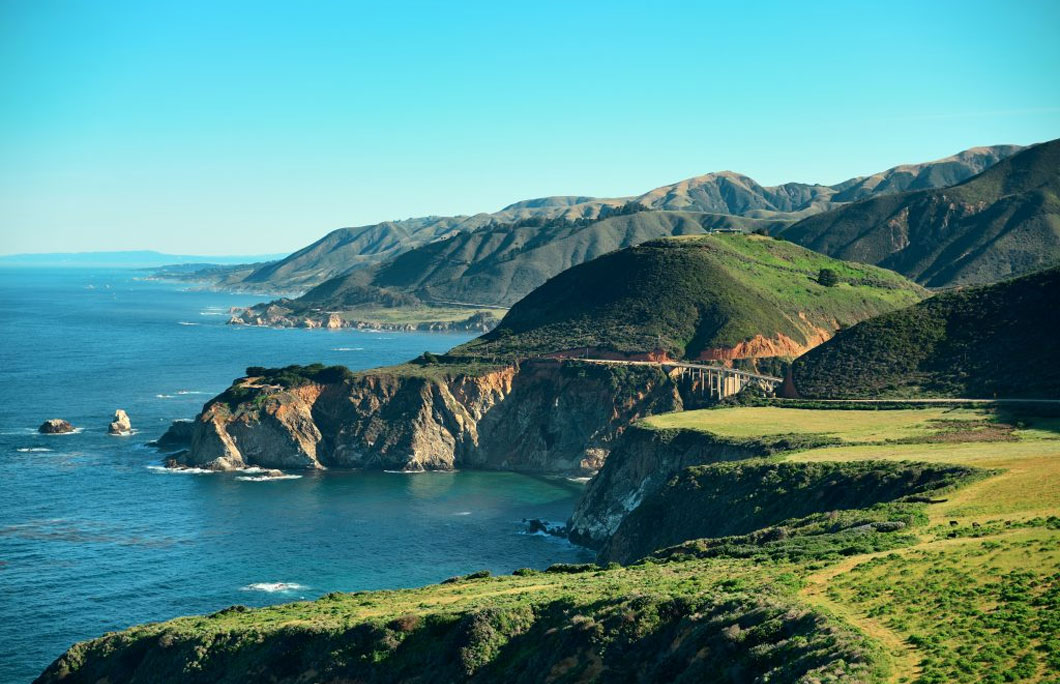 7. Big Sur
A road tripper's dream, the Big Sur region is home to one of the world's most famous sections of coastline. Stunning vistas and a little bit of vertigo await on a tiny cliffside road that winds its way down from the redwood-covered mountains to the roaring ocean below. Big Sur may be seen by driving along Highway 1, parking your car anywhere you think it'll look good (which is to say, pretty much everywhere), and head to the touristy-but-still-worth-it McWay Falls and Pfeiffer Beach for stunning vistas. Mountains and redwood trees punctuate the wind-swept beaches and rocky coves that are battered by the seas. If you're lucky, you could get a glimpse of the state bird, the California condor, which is the biggest bird in North America and a sight to behold in person. If you are itching to stray into the road less traveled, visit Mission San Antonio de Padua, located in a secluded valley off Nacimiento Road, and you just might have the place to yourself.
Getting there: The drive from Los Angeles to Big Sur will take about 6-8 hours via Highway 101, which you can take all the way.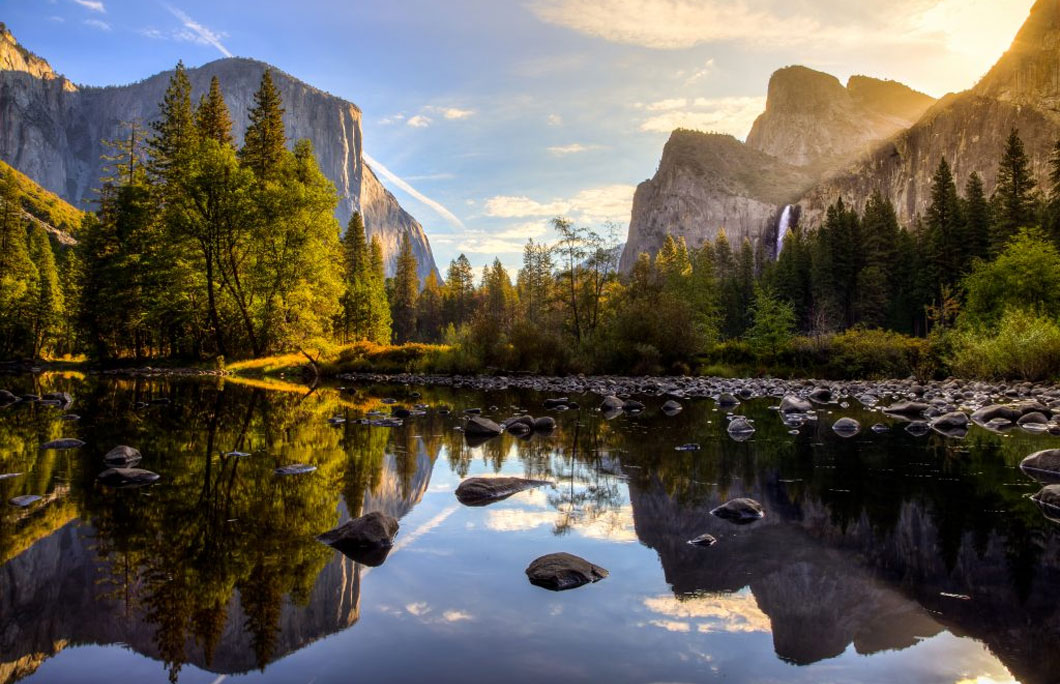 8. Yosemite National Park
A well-known park in the United States, Yosemite draws a lot of tourists from California and the surrounding states. Wander through ancient sequoia-studded woods, stop at Tunnel Vista for a photo-worthy view of Bridalveil Falls, El Capitan, and Half Dome, then saunter around Yosemite Village for a taste of the local culture and shopping. Bears, wolves, and other wild creatures live in the park's wilderness area, so use caution and heed any instructions given by park rangers. For those interested in hiking, make sure to verify the trail conditions ahead of time because some are only available at certain times of the year. If you have the time, head to Mammoth Lakes. Located on Yosemite's east side, It's possible to go skiing or snowboarding down the snowy slopes in winter and go swimming in Mono Lake in the summer.
Getting there: Los Angeles to Yosemite Valley is around a 6-hour drive and just over 300 miles. Take the I-5 freeway north for about two hours and then connect with CA-99 north.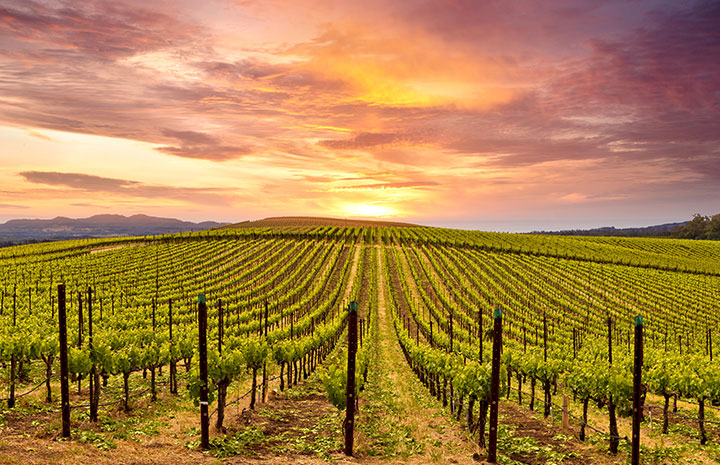 9. Sonoma Valley/Napa Valley
There are award-winning vineyards to visit, gourmet restaurants serving rustic cuisine, and scenic vistas to enjoy while you're here. After leaving Los Angeles, you will cruise down miles and miles of pastoral, green, rolling hills studded with vineyards and farms. Enjoy the scenic journey up the coast! When you're near, you'll have to decide which wine region you want to visit: Sonoma or Napa. If you don't have time for both, pick between rustic, spread-out Sonoma and touristic, lively Napa. If you can, take a hot air balloon trip or keep an eye out for them when driving early in the morning.
Getting there: Both Sonoma Valley and Napa Valley are located about 6.5 hours north of Los Angeles, in the San Francisco Bay Area.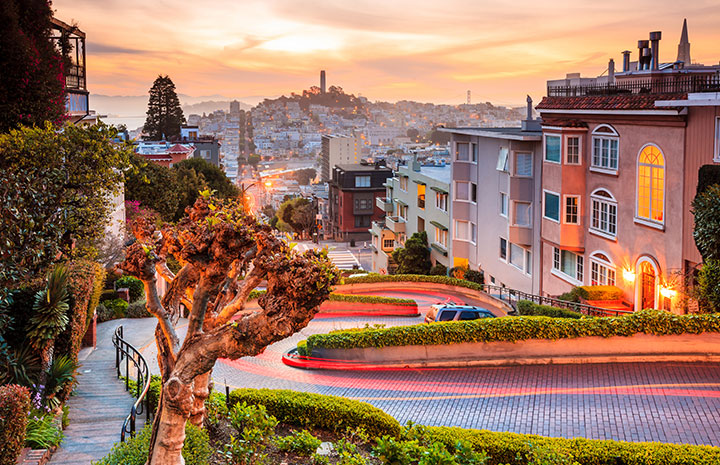 10. San Francisco
If you are traveling to Wine Nation by car, don't forget that the fabulous city of San Francisco is just a short hop away! Aside from being a popular background for films, there's a solid reason why so many people want to travel there- it boasts a diverse culture, pubs, restaurants, and stunning views. A visit to the Golden Gate Park is a must-do activity while you're here. It's the world's most recognizable bridge and an iconic photoshoot opportunity. Also spend a few days exploring Fisherman's Wharf, Alcatraz Island, and just resting in Union Square with a coffee.
Getting there: If you take the I-5 Highway from LA to San Francisco, the distance is around 382 miles (615 kilometers) and the travel time is about 6 hours non-stop. However, the Pacific Coast Highway One route offers better views.