The 25 Best Kebabs In America
We set out on one of the most important food quests ever: to find the 25 best kebabs in America. We know this one will split opinion, as everybody has their favourite kebab, but these places really are the best of the best.
This list includes high-end Turkish-style meats cooked in sit down restaurants to a kebab you grab on the go. There are shawarmas, flatbreads, meaty loaded fries and pita bread. Whatever way you like your kebab, you'll find something here that will have you drooling and quickly planning your next meal.
Strap yourself in for the very best kebabs in America. Think we've missed somewhere amazing? Be sure to let us know in the comments where your local favourite can be found!
Best Kebabs In America, How do these rankings work?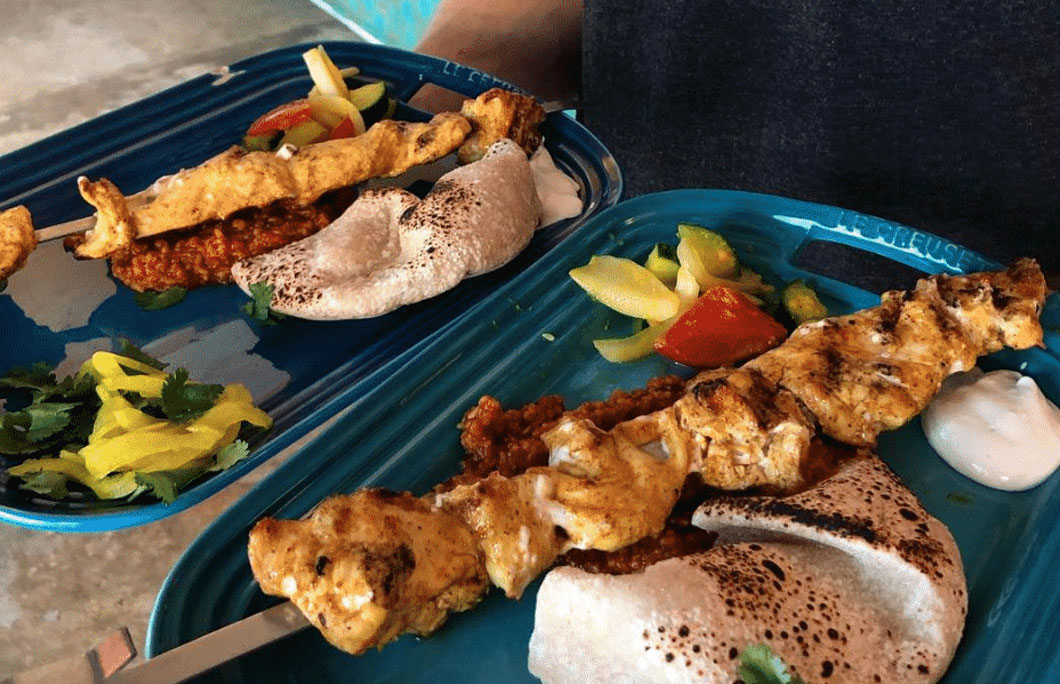 25th. Butcher & Bee – Charleston, South Carolina
At Butcher & Bee, they are all about locally-sourced ingredients and sustainably raised meats that are prepared fresh daily along with their bread. With such amazing attention placed on the raw ingredients, their end product is simply sublime. Our pro tip? Try the chicken skewers, as they come with traditional Middle Eastern sauces and dips.
---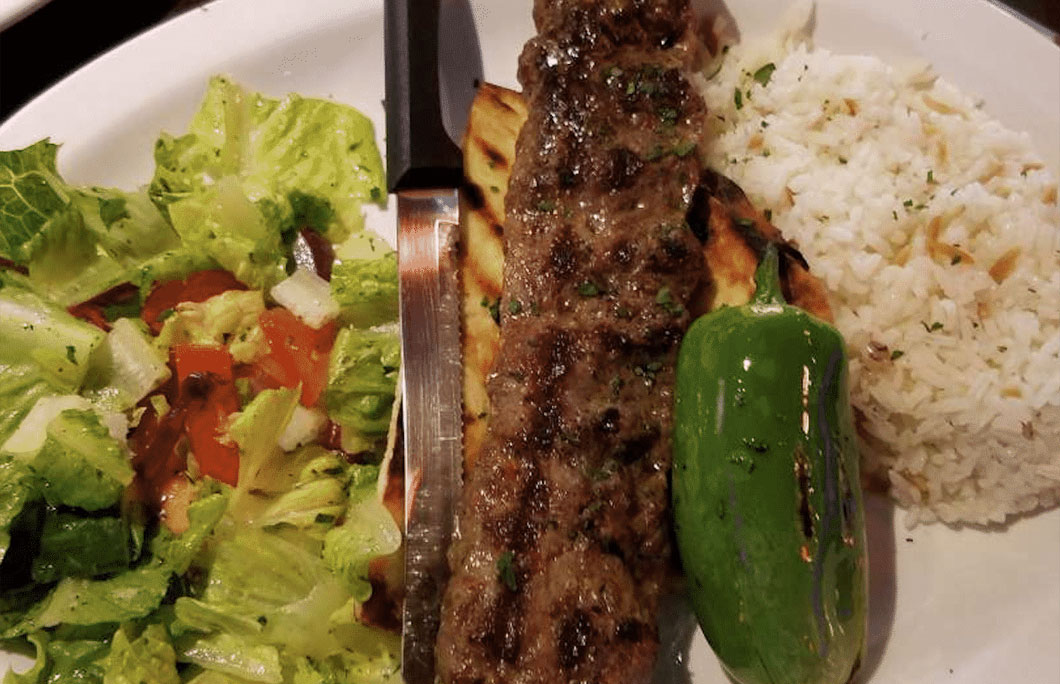 24th. Turkish Delight – Anchorage, Alaska
You'll find some of the best kebabs in the far north city of Anchorage, Alaska. At Turkish Delight, they cook up a mixture of Mediterranean, Turkish and Middle Eastern dishes with a particular focus on grilled meats and kebabs. Their kebabs come with both rice and fresh made flatbreads and are absolutely bursting full of flavour.
---
23rd. Spitz – Los Feliz – Cottonwood, Utah
This small chain has a handful of locations that serve up some of the tastiest doner wraps and kebabs In America. You have a choice of protein: beef & lamb, chicken, mixed meat or falafel. Then, they mix it all together with their crunchy veggies and seriously tasty and tangy sauces.
---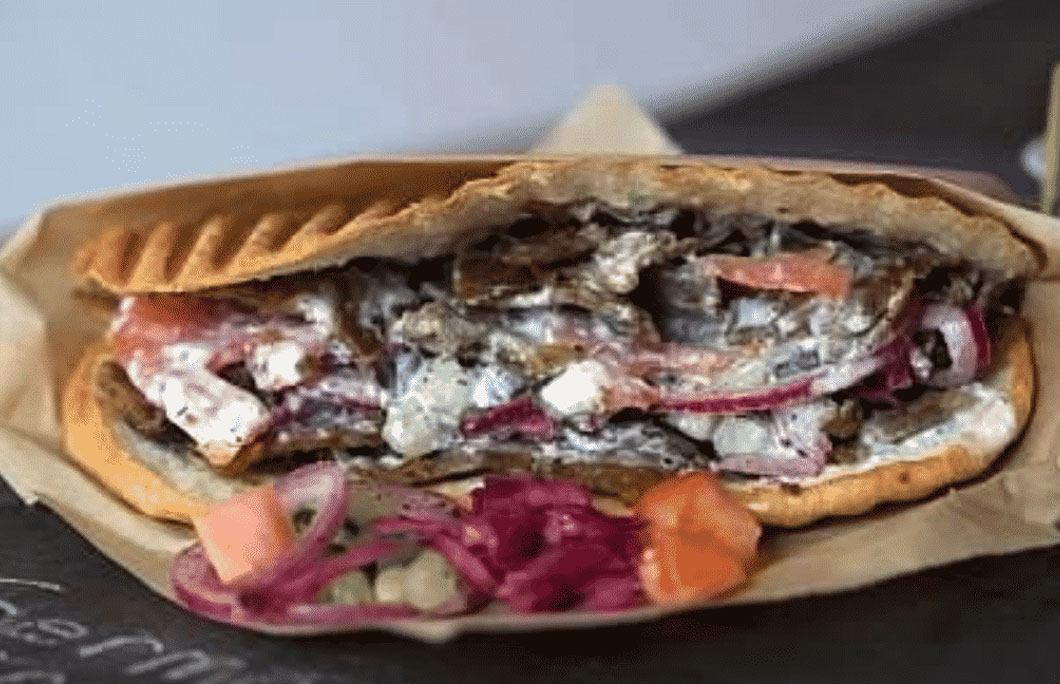 22nd. Doner Dudes – Tempe, Arizona
Doner Dudes in Tempe, Arizona know exactly what they're doing when it comes to kebabs. You can have their doner meat either loaded on fries, in a sandwich or even served with mac and cheese. Everything they do is seriously inventive with a massive emphasis put on flavour. They do get busy with lines out the door waiting for their delectable food so make sure to get here early.
---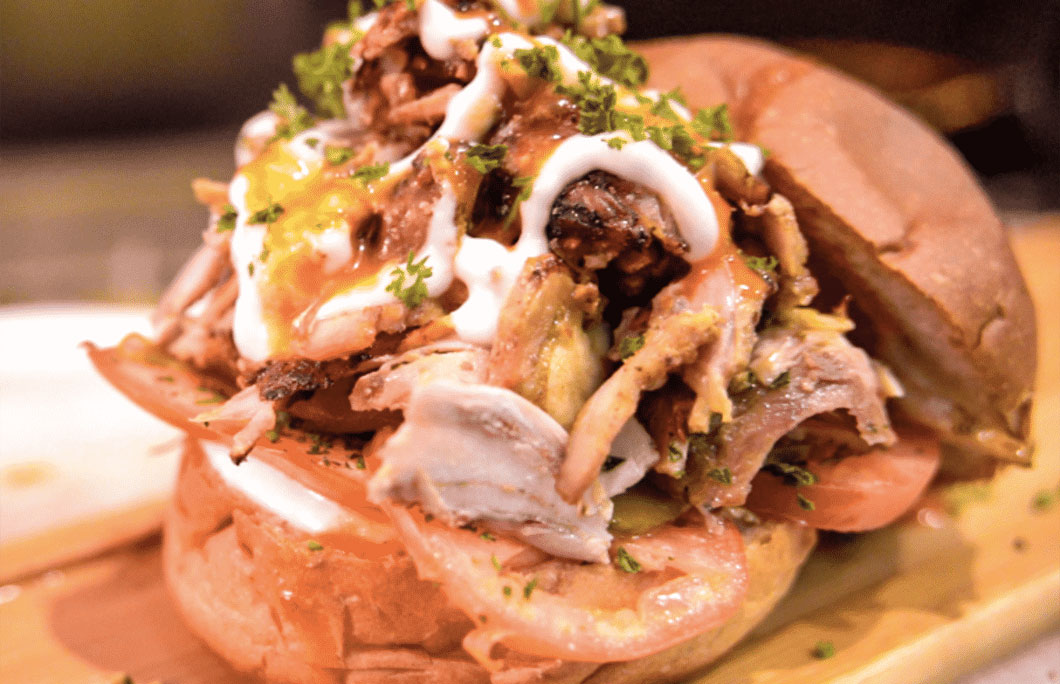 21st. Zyara – New York, New York
Founded by Khaleel Kateeb, this Middle Eastern restaurant has quickly become a local area staple for those looking for the best kebabs in America. They have an amazing range of Middle Eastern dishes but their falafel and shawarma are the stars of the show.
---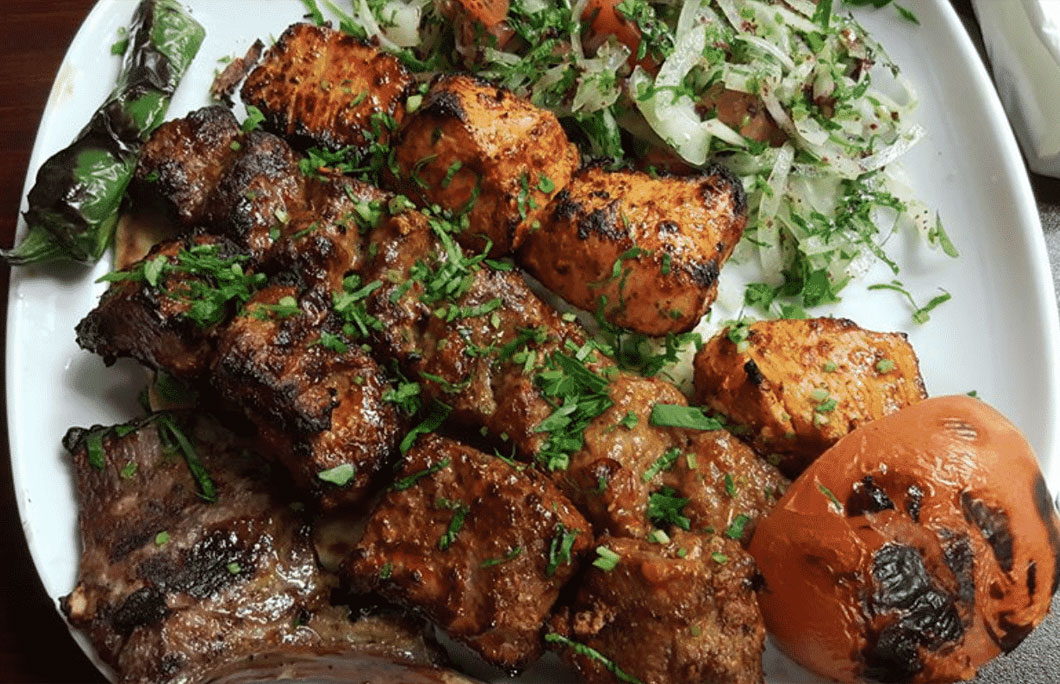 20th. Turkish Kebab House – Pittsburgh, Pennsylvania
At Turkish Kebab Hosue, expect truly authentic Turkish and Mediterranean cooking. Their grilled meats and kebabs are bursting with flavour and will have you coming back on a regular basis. It's all about their marinades and the wonderful smoky flavour they achieve when cooking the kebabs. They also have great vegan and vegetarian options on the menu so there truly is something for everybody here.
---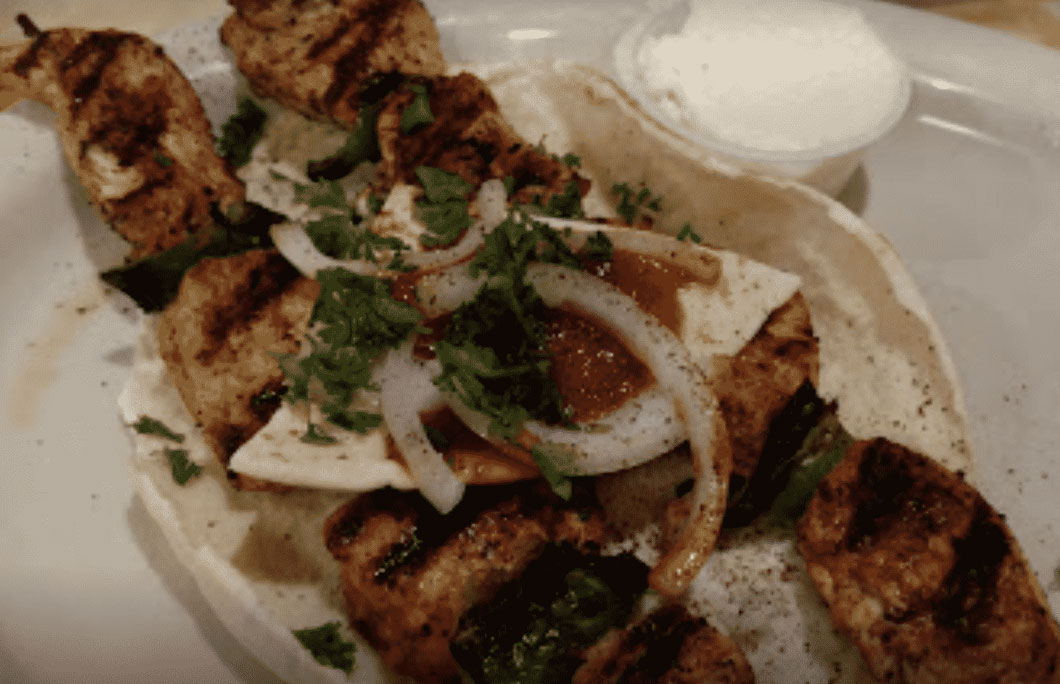 19th. Istanbul Grill – Arlington, Texas
With two locations in Texas, the people at Istanbul Grill they are specialists at serving up some of the best grilled meats and kebabs you could ever imagine. They keep things simple by relying on great produce and traditional cooking techniques by their skilled chefs. We suggest trying their chicken kebab served in a wrap with garlic sauce. It's simply tantalising.
---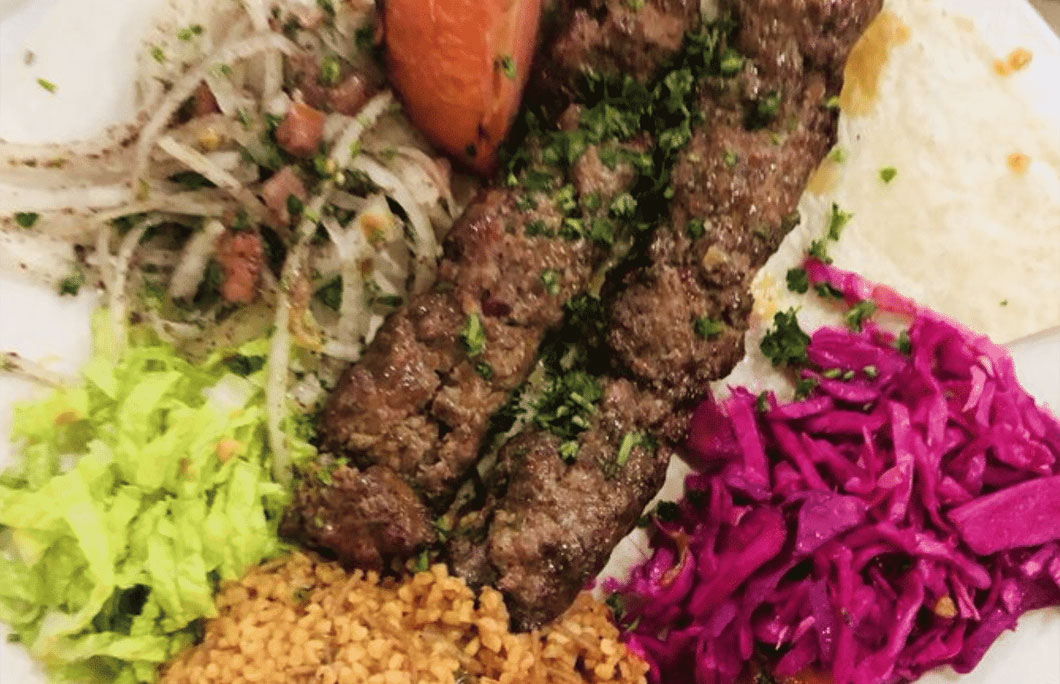 18th. Anatolia Mediterranean Cuisine – New Orleans, Louisiana
Head to Anatolia Mediterranean Cuisine to enjoy a large selection of marinated and perfectly seasoned meats, including beef, chicken, lamb and gyro. You can choose to have the meat served with a salad and wrap or go for one of their delicious kebab or shawarma sandwiches​. Expect an explosion of flavours and colours that will have you quickly planning your next visit.
---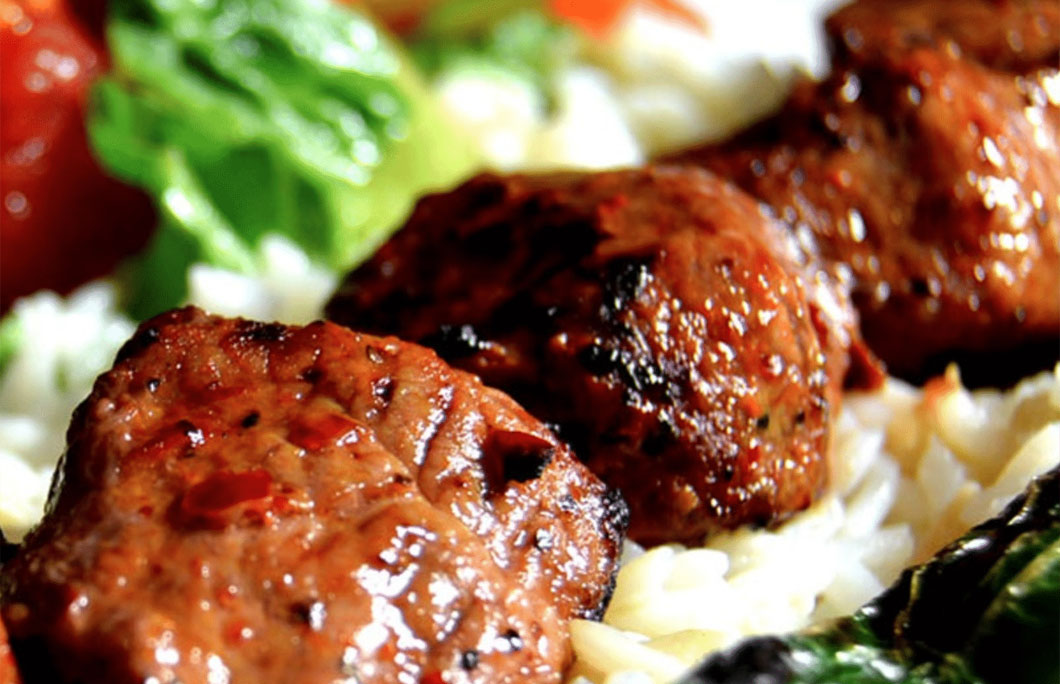 17th. Aladdin Cafe – Kansas City, Missouri
The menu at Aladdin Cafe in Kansas City features plenty of healthy salads and vegetarian meals all served with mouthwatering Mediterranean flavours. The real reason for coming, though, is the melt-in-your-mouth shish kabobs and delicious treats that come with them including hummus, tabouleh and falafel. Also, keep an eye out for their stuffed grape leaves which are absolutely divine.
---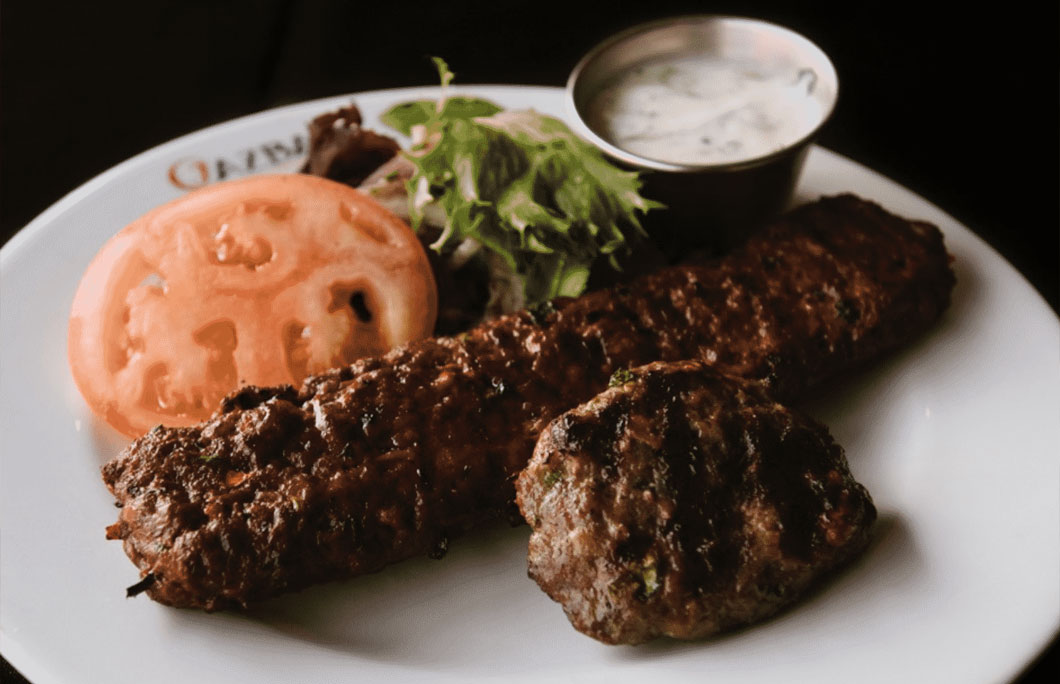 16th. Cazbar – Baltimore, Maryland
Dining at Cazbar is more of an experience than just a simple meal as they offer traditional belly dancing shows at their venues. This is the perfect spot to come with a group of friends for a big special night out that you will remember forever. Their meats are mouthwatering, feature the perfect amount of seasoning, and they're cooked over open charcoals for that distinct flavour.
---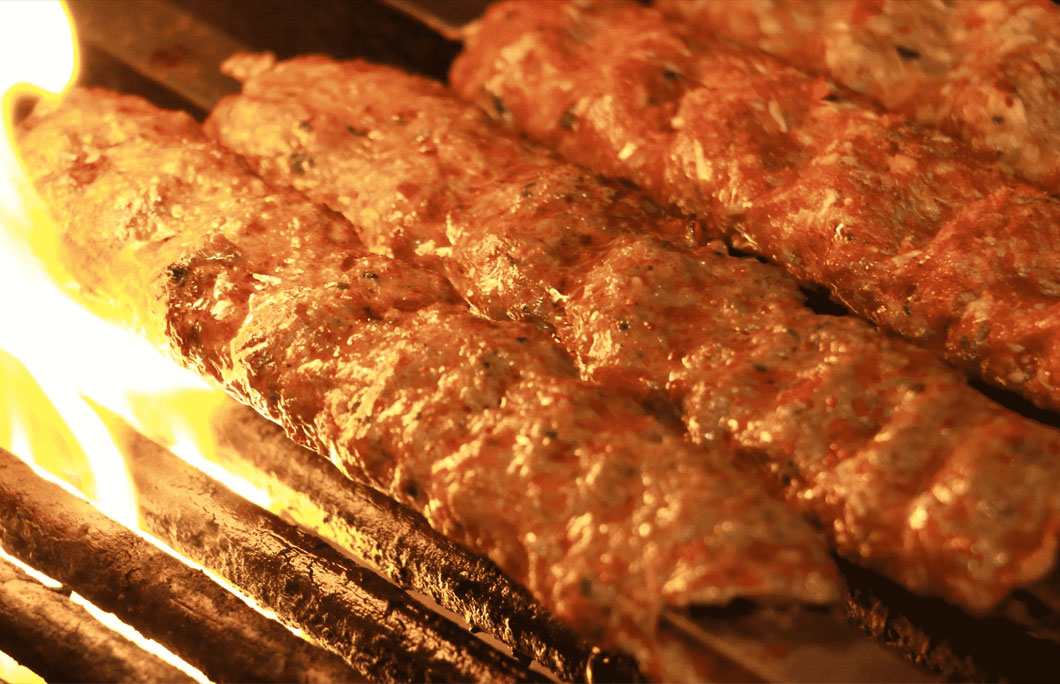 15th. Zizi's Cafe – Chicago
Zizi's Cafe serves their kebabs up in a classic Turkish style and the meat is absolutely mouthwatering and juicy. All that flavour comes from it being well marinated and then flame-grilled on skewers. Served with rice or flatbreads and all the classic sides, this is a meal you will be thinking about for weeks after eating it.
---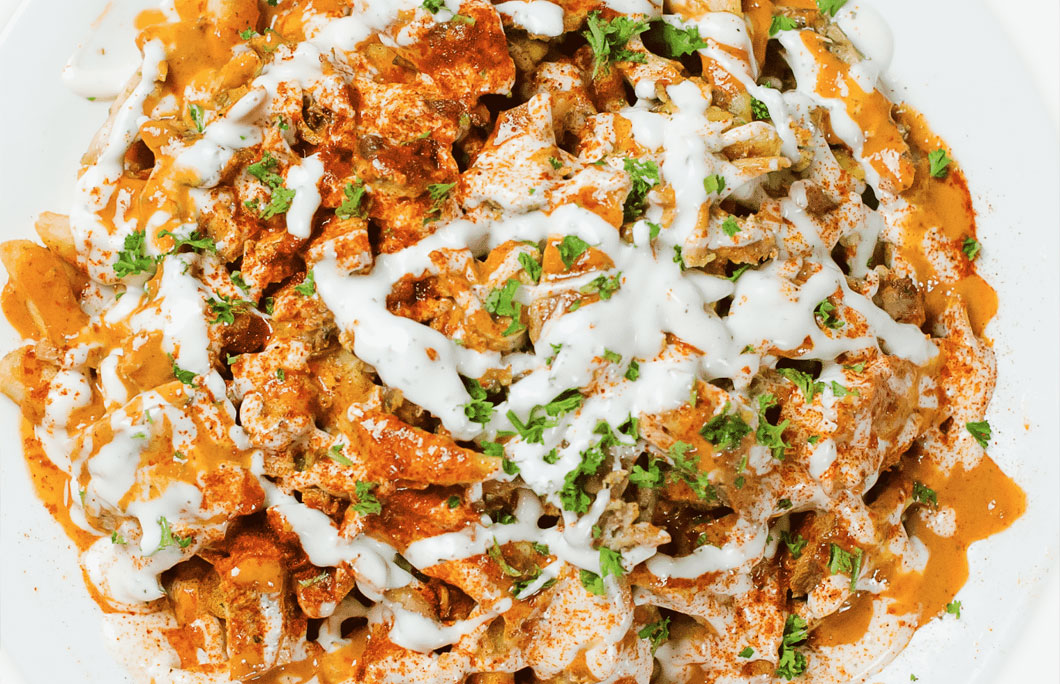 14th. Royal Kabob – Hamtramck, Michigan
Head to Royal Kabob in Hamtramck, Michigan to enjoy a variety of authentic kebab meals along with Arab American fusion dishes. Their chicken dishes are superb and piled high before being topped off with some of the tastiest and most tantalising sauces you could ever imagine. You're guaranteed to have a fabulous dining experience every time you visit.
---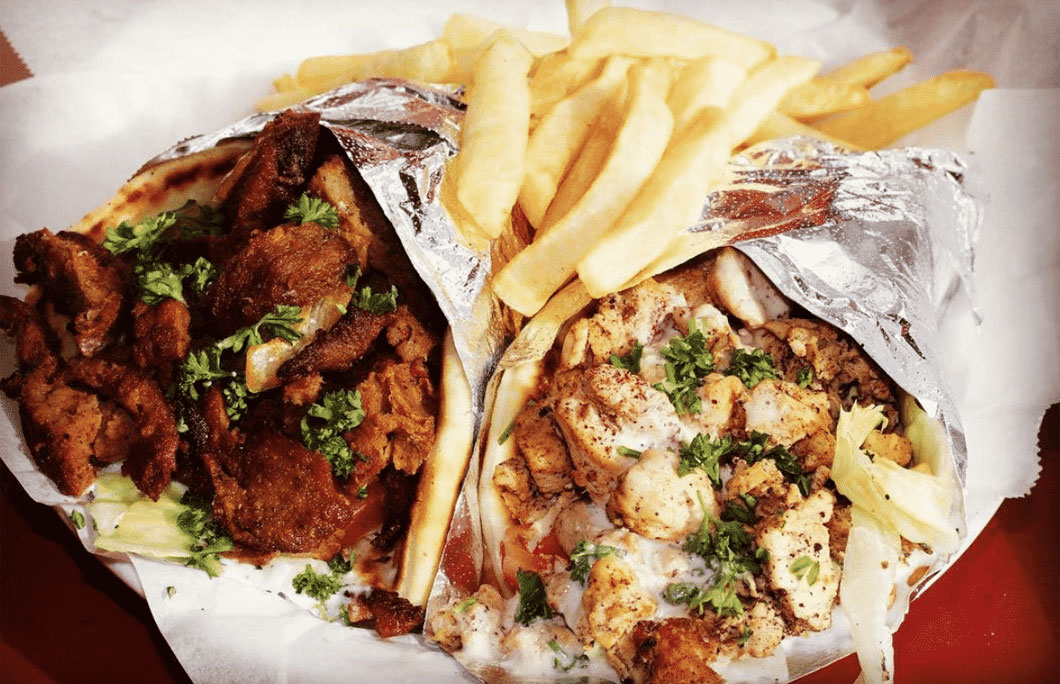 13th. Shish Kabob Grill – Denver, Colorado
The Shish Kabob Grill has been family owned and operated since 2004 with a huge focus on preparing absolutely everything from scratch. Everything here is tasty, from their impressive meat platter to a delicious vegetarian plate. But, you'll really want to focus on their kebab wraps with french fries. When it comes to kebabs in America, they don't get much better than this.
---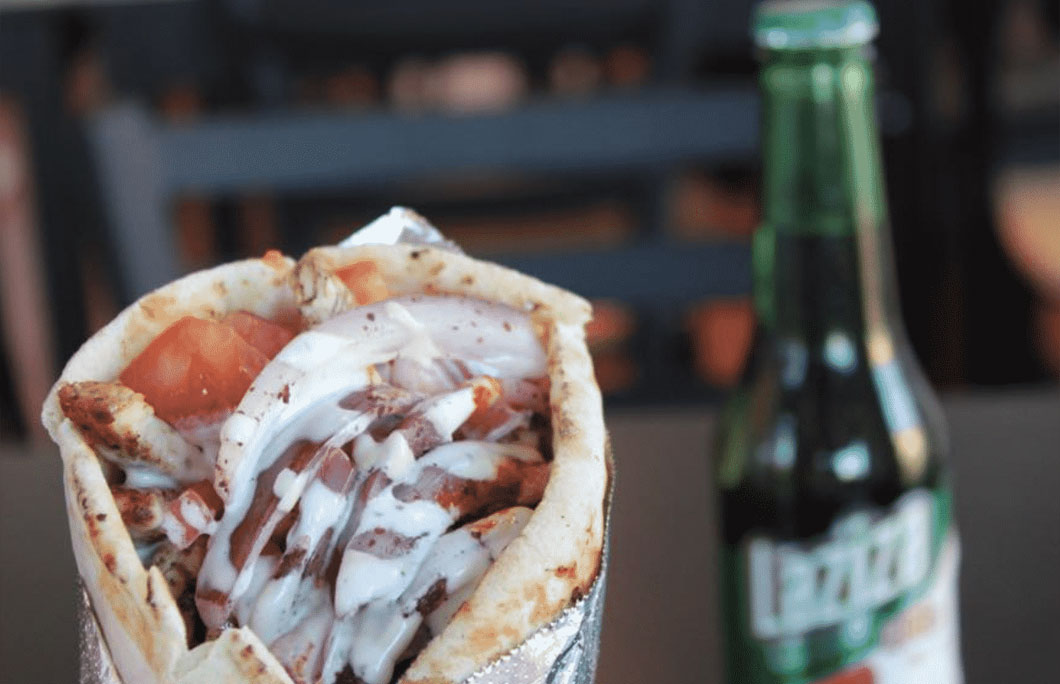 12th. Halal Brothers – Austin, Texas
Head to either of Halal Brothers' two restaurant locations or hit up their food truck to indulge in tasty Middle Eastern food with a casual and unpretentious style. Their wraps are the way to go, featuring fresh juicy meat, delightfully crunchy vegetables and a perfect creamy garlic sauce to bing the whole thing together.
---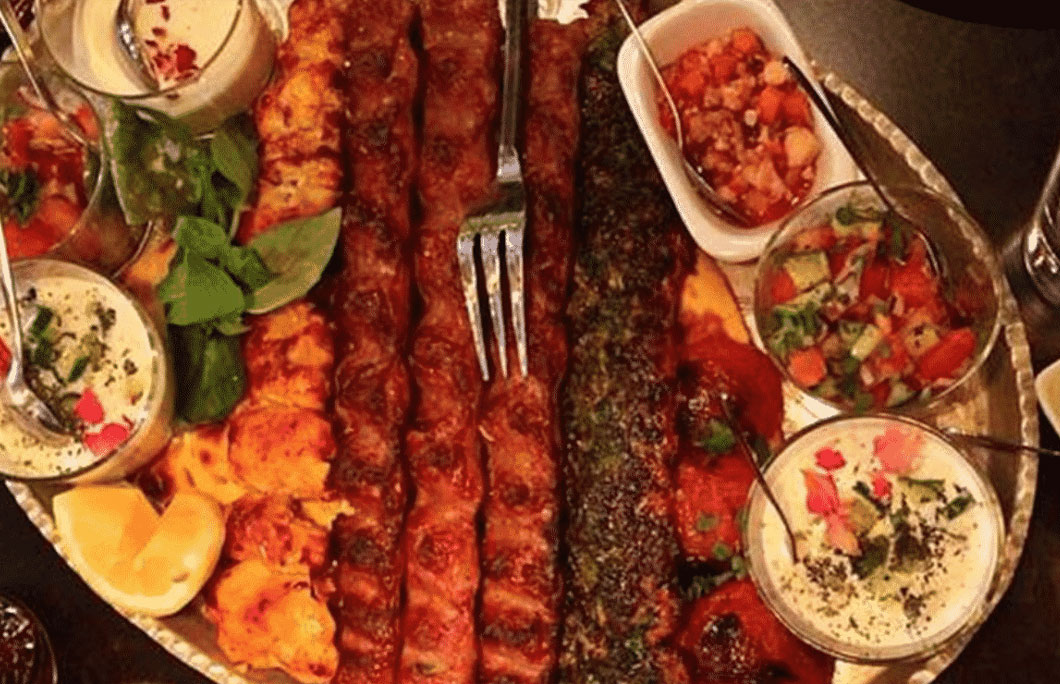 11th. House of Kabob – Nashville, Tennessee
At House of Kabob in Nashville, everything they serve is prepared fresh daily, so you know you're getting only the best. You can choose from a variety of menu items, including lamb shank, koobideh, chicken Soltani, and of course their famous beef and chicken kabob sticks. Along with their sides and sauces, this is an absolute feast of a meal. If only all kebabs in America looked and tasted this good!
---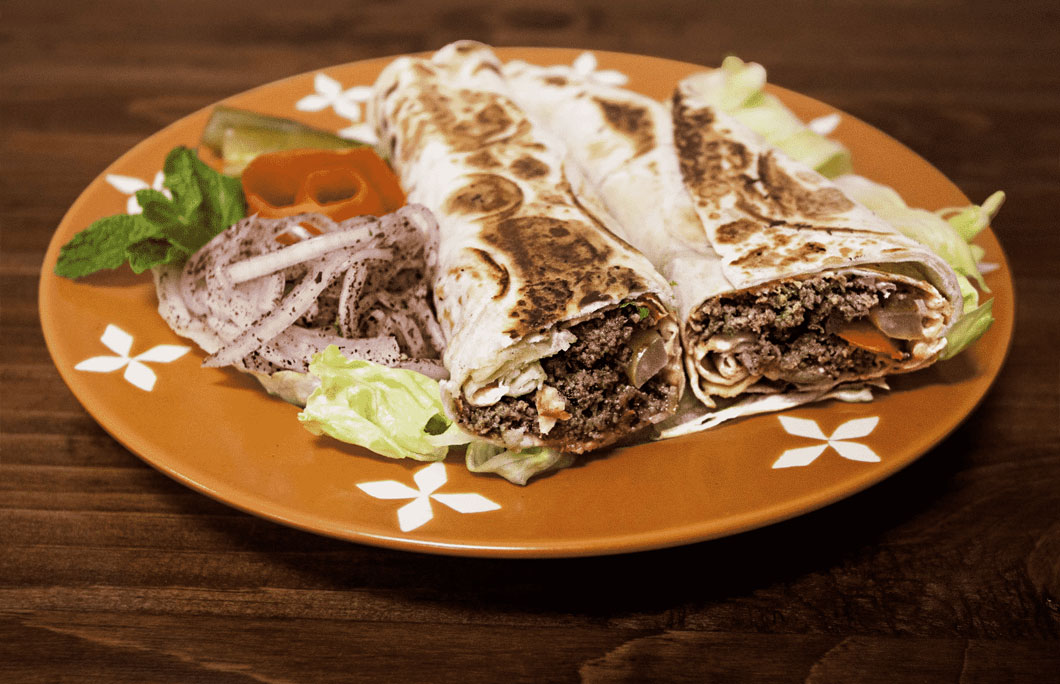 10th. Furnsaj Restaurant & Bakery – Los Angeles
This family-built enterprise opened its doors in 2013 and has been serving traditional homemade Lebanese food to rave reviews ever since. What really sets them apart is their commitment to using the finest and freshest ingredients to create 100% natural food. The menu offers guests a wide variety of choice, but you would be foolish to miss out on their wraps when here.
---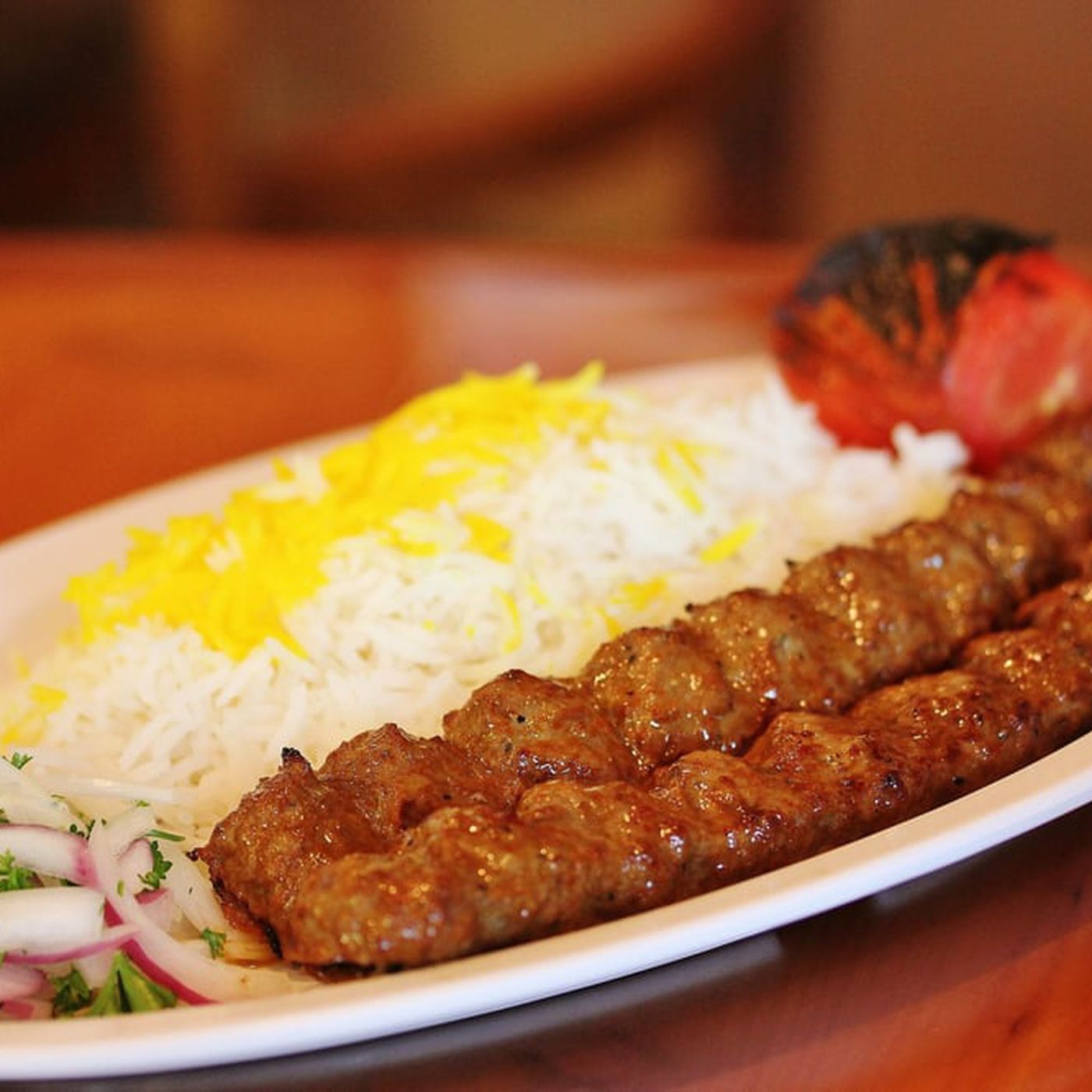 9th. Zaytoon – Las Vegas, Nevada
Zaytoon is the oldest Persian restaurant in Las Vegas and fully family operated, which means they provide consistency and authentic flavours on a daily basis. They have been wowing their customers with consistent quality and superb kebabs for years. Their roots and recipes come from the Iranian baazaar and are as authentic as anything you will taste in America.
---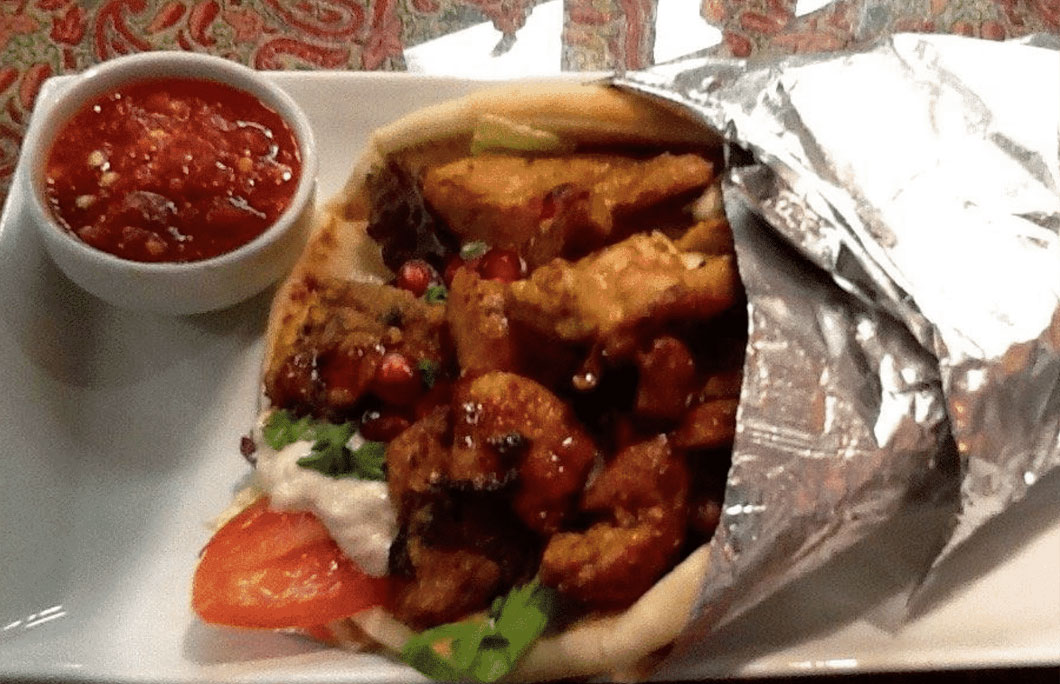 8th. Cafe Turko – Seattle, Washington
At Cafe Turko, expect a truly authentic Turkish restaurant experience where you can also enjoy great vegetarian, vegan and gluten-free options on the menu. Their meat is all Halal, meaning it is cut and prepared according to Islamic traditions. The decor feels like stepping off the plane in Turkey and when you bite into that kebab wrap you will feel as if you are instantly transported to another country. Easily one of the best kebabs in America.
---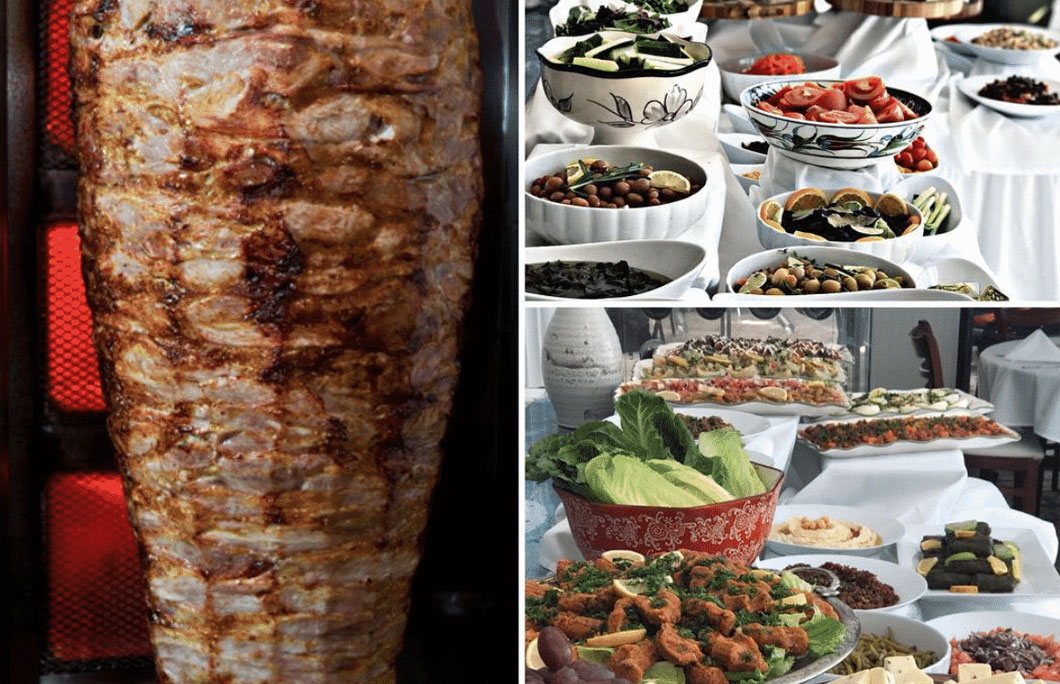 7th. Babylon Mediterranean Kitchen & Bar – Miami, Florida
What makes this place unique is their "Babylon Sunday Brunch" where they serve Turkish gyro (Doner Kebab) buffet style. Help yourself to long delicious strips of carved meat and then hit the buffet to create a delicious kebab meal to your own tastes. Easily one of the best kebabs in America.
---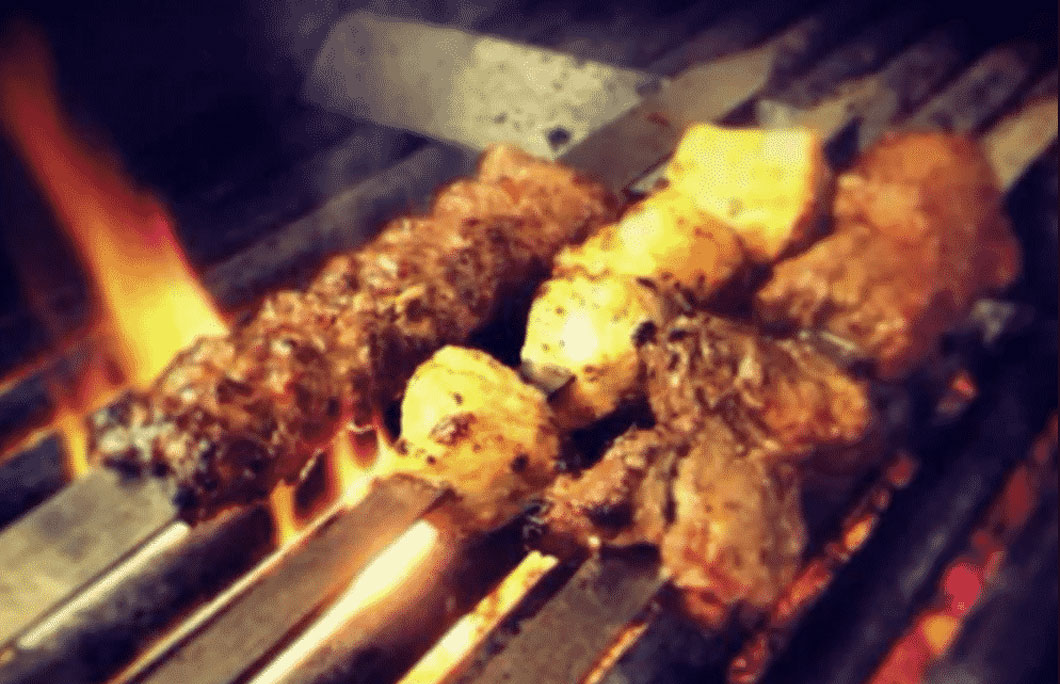 6th. Istanbul Mediterranean Grill – Avon, Ohio
The Istanbul Mediterranean Grill in Avon prides themselves on making everything they serve from scratch. Their in-house dishes are crafted by sourcing the very best produce, so you know it's all quality. The end result is some of the very best Mediterranean cuisine in the area. Their grilled kebabs are bursting with juiciness and delicious beyond belief with the marinades adding a lovely rich flavour.
---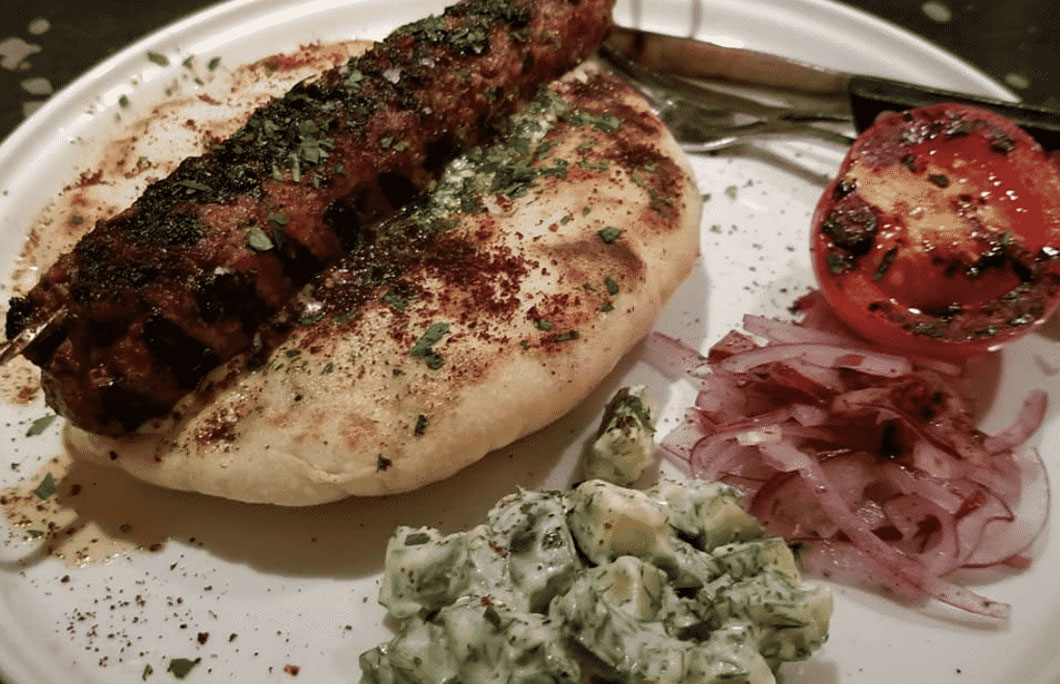 5th. Mediterranean Exploration Company – Portland, Oregon
In Portland, you'll find that the Mediterranean Exploration Company serves innovative cuisine from the eastern Mediterranean and beyond. Their cooking is innovative, bright, colourful and wonderfully balanced. The kebab is all about their homemade bread and the classic sides that are served with it. Together the blend of flavours and textures are an absolute dream.
---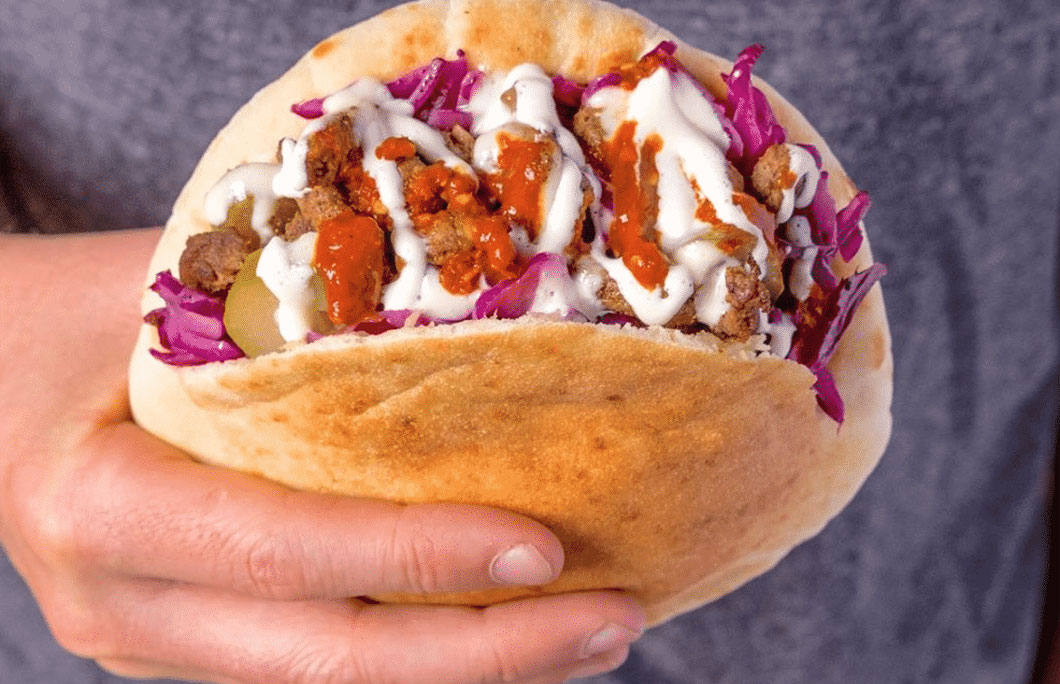 4th. Naf Naf Grill – Minneapolis, Minnesota
This trendy Mediterranean spot makes it simple for you by offering you the ability to choose between a pita or a bowl to start. To that, you can then add chicken shawarma, steak or falafel as well as classic salads and sauces. All in all, you end up with a highly personalised kebab that is one of the best snacks you will ever have while on the go.
---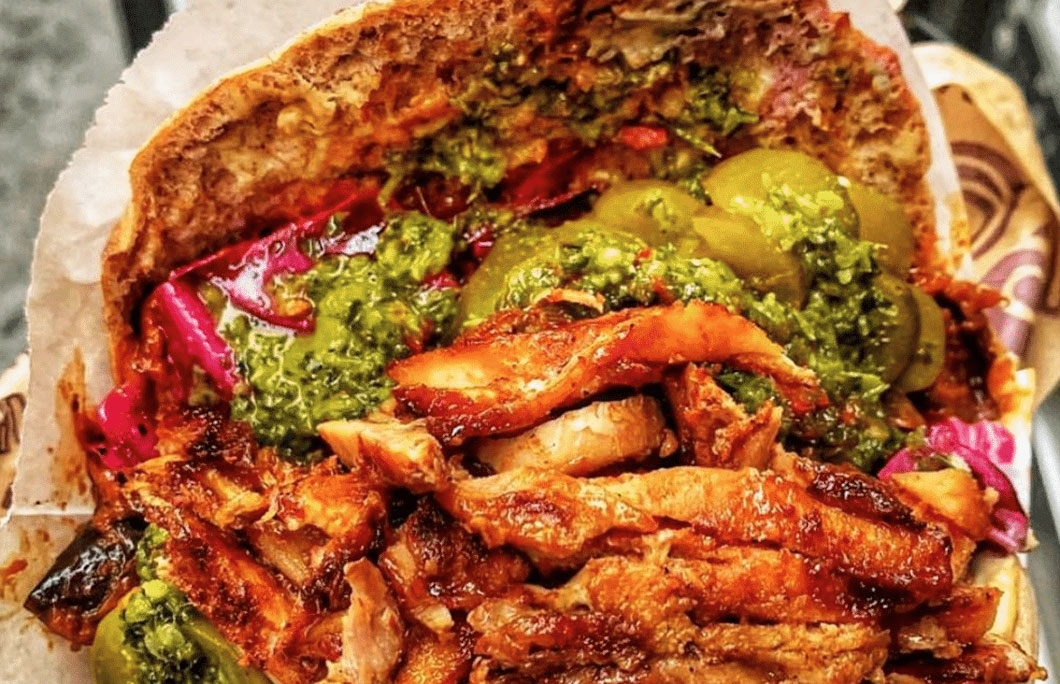 3rd. The Hummus & Pita Co – Auburn Hills, Michigan
When you enter The Hummus & Pita Co., you'll be greeted by the aroma of freshly baked Pita and Laffa bread wafting through the air. They pride themselves on the freshness of their food and the fact that they source super high-end ingredients. The end result speaks for itself with kebabs and sandwiches that are packed full of flavour. They practically melt in your mouth they're so good
---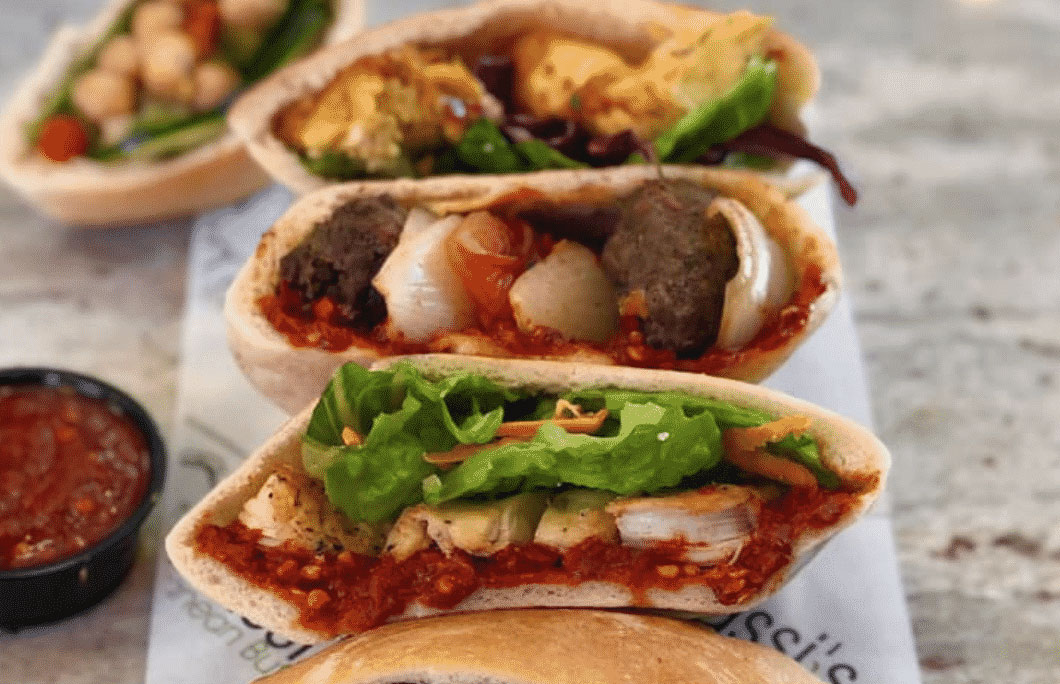 2nd. Dimassi's Mediterranean Buffet – San Antonio, Texas
With 17 locations across the state of Texas and a huge menu, you are never far away from getting your next kebab fix from Dimassi's Mediterranean Buffet. Their menu features lamb, grilled chicken, gyro and shredded beef while you also have an abundance of toppings and sauces to help you personalise your meal. You will want to come with a serious appetite because there is no doubt you will be going back for second helpings.
---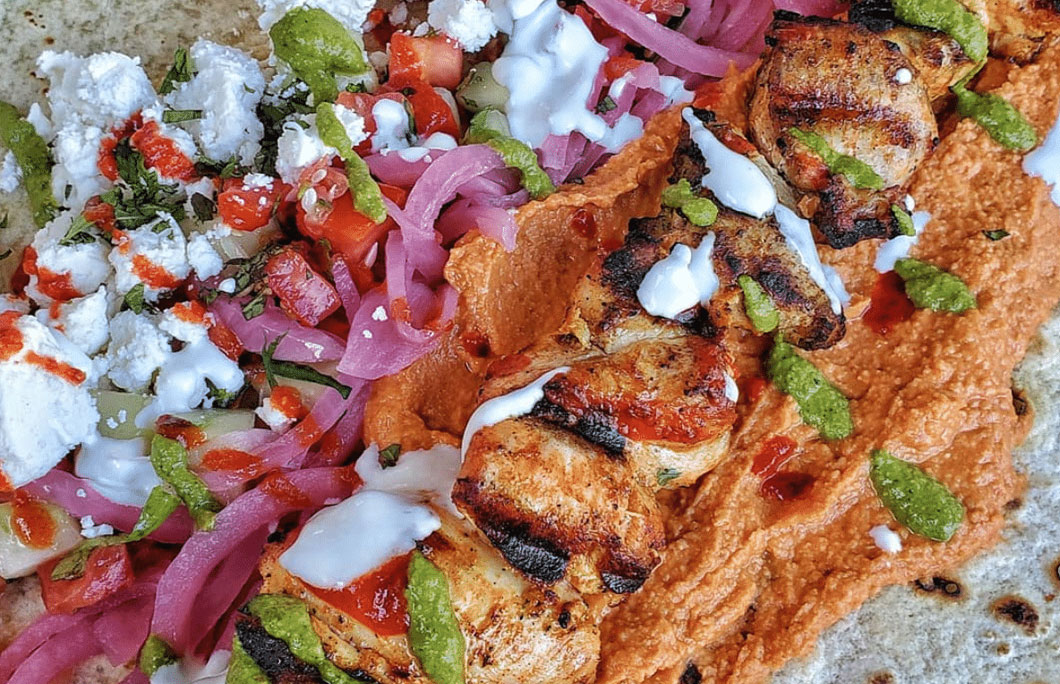 1st. The Kebab Shop – San Diego, California
The best kebabs in American? You'll find them at this small family-run chain that serves up quite easily the best kebabs in the country. Their loaded fries are the stuff of legends. For the real experience, though, you'll probably want to go for a wrap. Perfectly juicy meat comes served with a huge variety of sides and sauces allowing you to create your own masterpiece of a kebab.
---