The 25 Best Pizzas In Georgia
When it comes to pizza in Georgia, the Peach State can really hold its own. From Neapolitan and New York-style pies to family pizzerias, the hip newbies and the old classics, you can be sure of a proper carb-fest here. Take a pizza road trip around the state to stop off for a slice at these essential pizza joints.
You won't be able to resist any one of these tasty pizzerias.
Best Pizza In Georgia, How do these rankings work?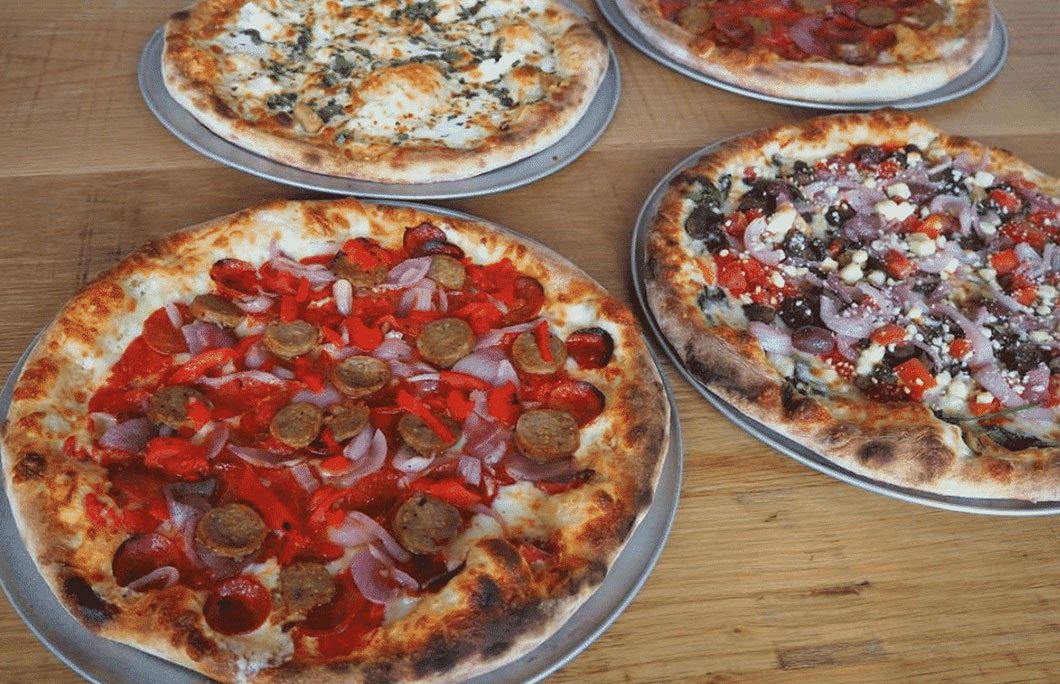 1. Max's Coal Oven Pizzeria – Atlanta
They have the only coal-burning pizza oven in the state of Georgia and use it to turn out some world-class pies.
As well as their New York-style pizza they serve classic salads, pasta, Italian sandwiches and signature coal oven wings. Truly great-tasting comfort food, and easily one of the best places for pizza in Georgia.
---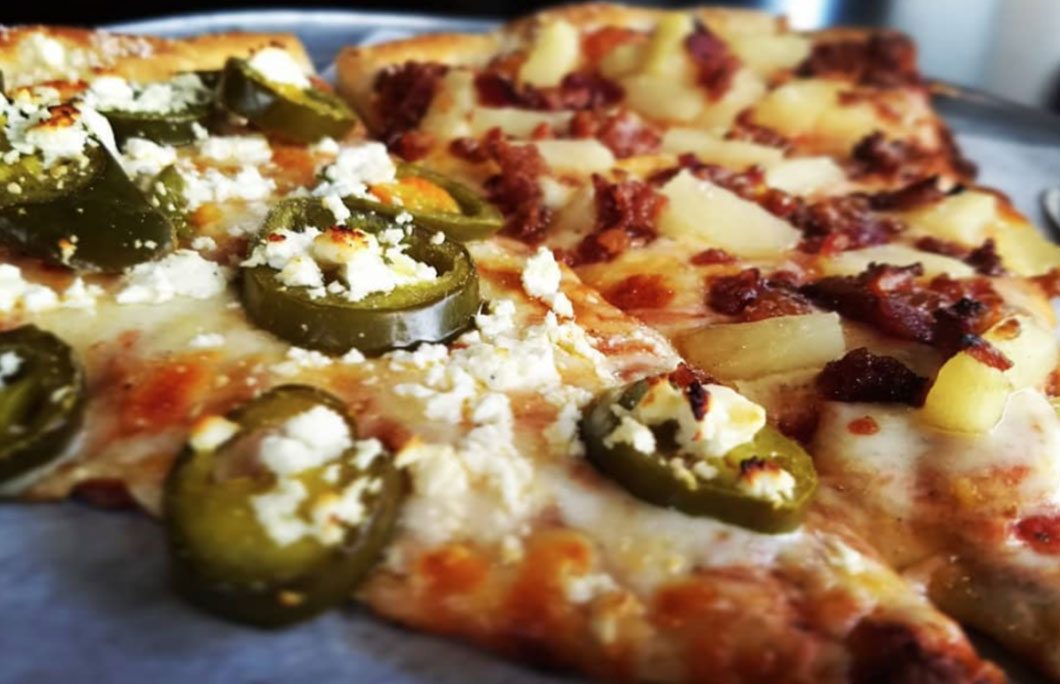 Image: @ameriporean
2. Oz Pizza – East Point
The first Oz Pizza opened in 1997 and has now grown into three locations across Georgia. Their dough is always made from scratch just like the sauce and the pizza is always steaming hot just waiting to be devoured. As well as delicious pies, Oz Pizza loves to give back, hosting local fundraiser nights.
Head to Oz for one of their delicious slices and enjoy the family-friendly company.
---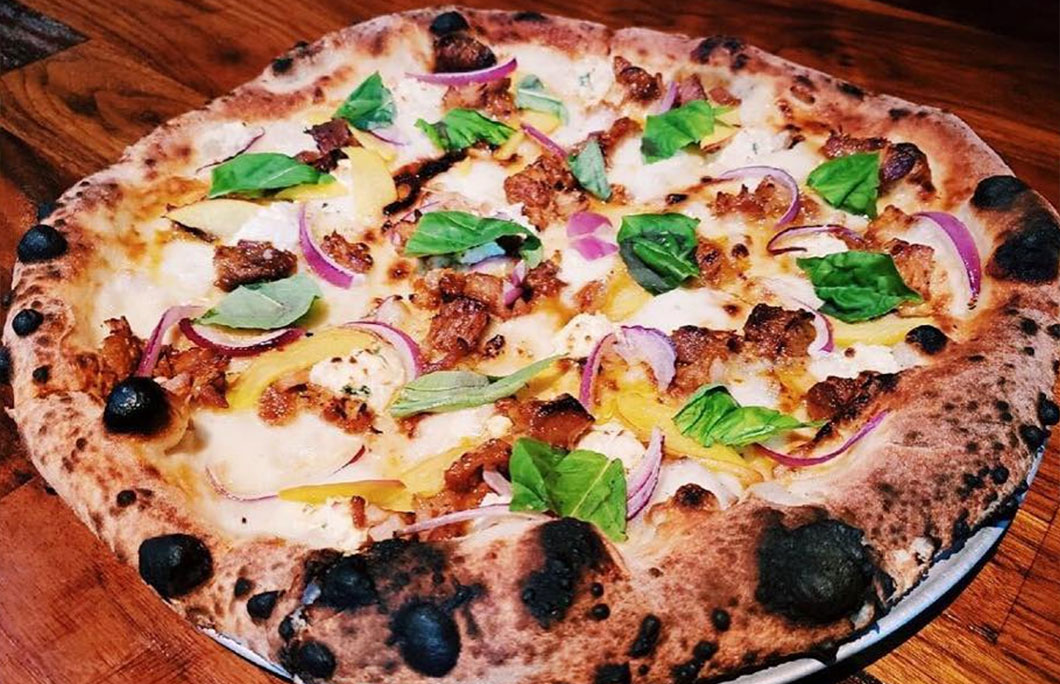 3. Argosy – Atlanta
This former East Atlanta Village antique mall is now a haven for beer and pizza lovers. As we're allll about pies, we're obsessed with their creative chargrilled pizzas. Creative toppings include vegan chorizo and duck prosciutto. Alongside all that goodness, you'll find friendly staff and relaxed vibes. Delicious pizza and good fun.
---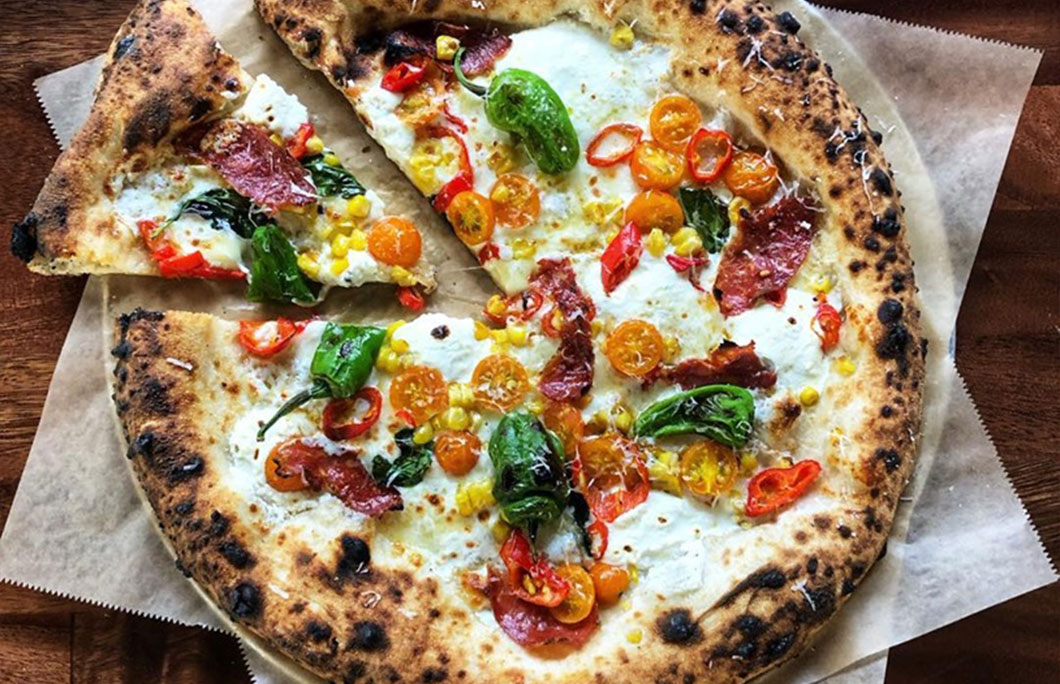 4. Pizzeria Vittoria Napoletana – Savannah
Located in the Starland District, this pizzeria makes fresh dough daily and only uses the best ingredients. The owner himself is in the kitchen making pizzas, so great pizza is the highest priority here. For a leisurely meal, sit in the breezy courtyard and order La Diavola topped with Calabrian chillies and sausages. Simply perfect.
---
5. Hearth Pizza Tavern – Sandy Springs
Hearth Pizza Tavern is known for its 'top-shelf food with a tavern feel'. They believe pizza should be savoured and appreciated in every single bite. That means only fresh ingredients baked in an oven-fire style.
In addition to classics like pepperoni and white pizzas, they offer a great range of speciality pies.
---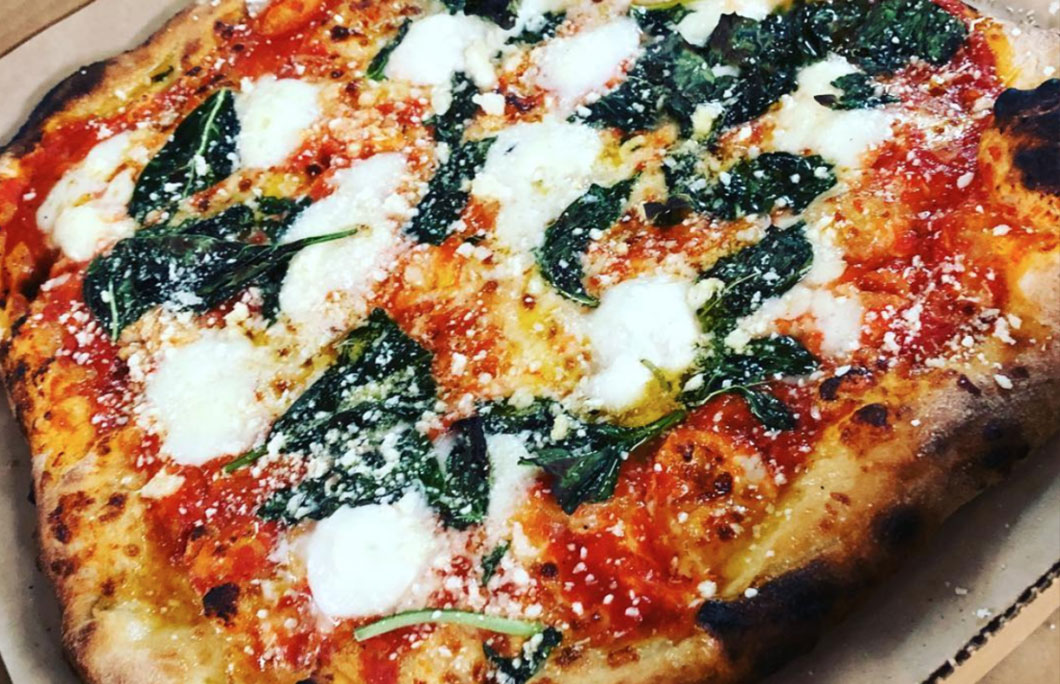 6. Antico – Atlanta
Antico does a fantastic job of driving on the pizza scene in the city, as well as Italian culture in general. What would we do without these pies?
Their pizzas are classically Neapolitan in style with wonderfully fresh toppings. No need to complicate things here – just keep it simple. Its pizza that's incredibly authentic and incredibly tasty.
---
7. Little Italy Pizza – Athens
Take your pick of traditional Italian pizza at Little Italy Pizza in Athens. In addition to Neapolitan thin crust, NY style and thick Sicilian options, there's something for everyone.
Enjoy any one of their fresh and tasty pies topped with zesty tomato and perfectly gooey mozzarella. It's a tasty and irresistible treat.
---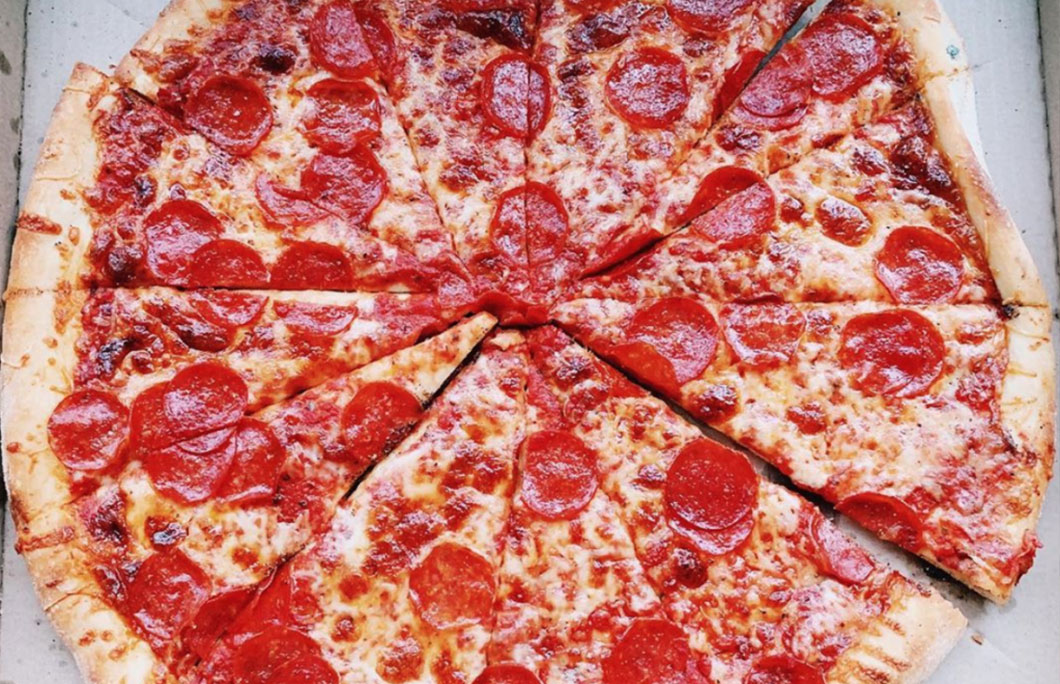 8. Vinnie Van GoGo's – Savannah
Even on busy nights, this cash-only pizza parlour keeps the pies and slices coming quickly. The dough is made nightly, the cheese is freshly grated and they deliver to downtown locations for free. Order by the slice or entire pies, but expect a pillowy, thin crust. Base options include cheese, pesto or white, there are more than 20 toppings that can be added.
---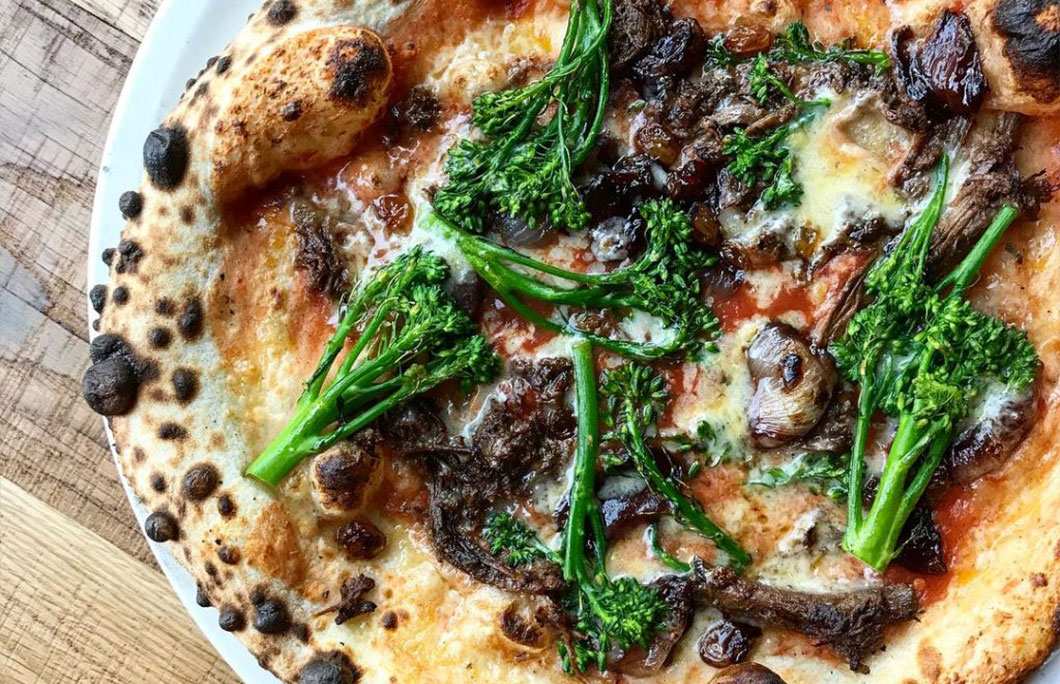 9. Double Zero – Atlanta
Easily one of the best pizza restaurants in Atlanta, Double Zero dishes up traditional Neapolitan Pizza, fresh handmade pasta, and other Italian classics.
It's the pizza that's the real highlight though. Order the Primavera with burrata, asparagus, peas and chive for something a little different. The crusts are perfectly chewy and doughy.
---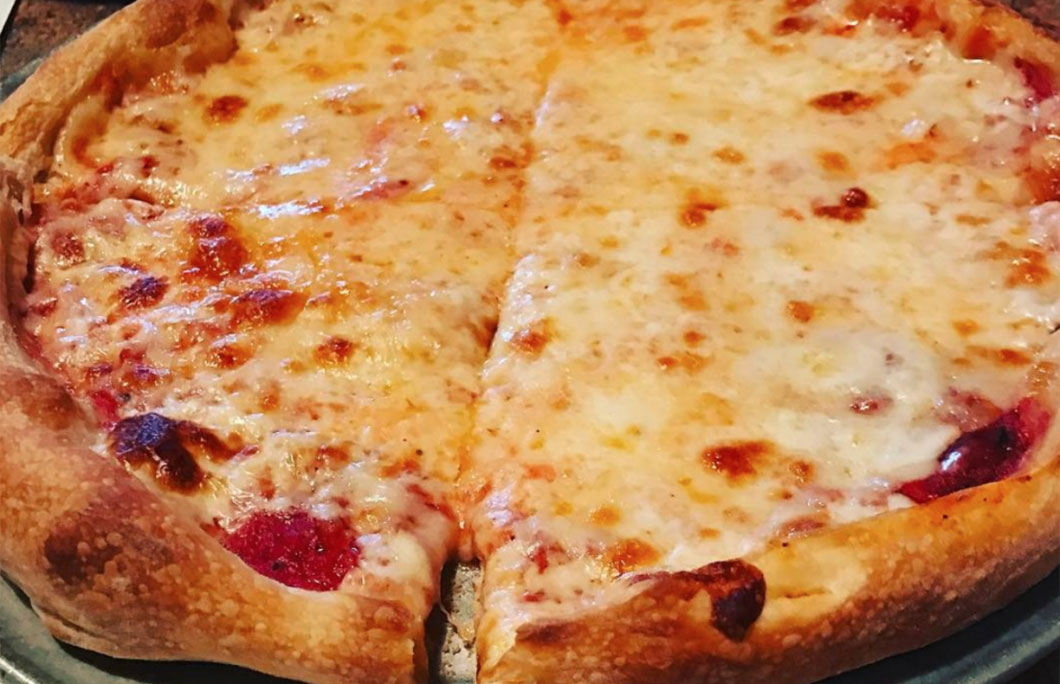 10. BiBa's – Lawrenceville
Family-owned with generous portions and chefs with tradition in mind, Biba's is a Lawrenceville staple. Enjoy one of their delicious pies made with fresh cheese and hand-cut toppings. We recommend their speciality 'white' pizza with a ricotta mozzarella blend and fresh garlic.
---
11. Novo Cucina – Dunwoody
Innovative, casual and local are just three words to describe Dunwood favourite, Novo Cucina. This charming Italian eatery perfectly blends tradition with their gourmet pizzas. The signature Novo Cucina tomato sauce is hand-milled, and gluten-free dough is available on request.
Be sure to try one of their famous Maialona pizzas made with soppressata salami, cotto ham and pancetta.
---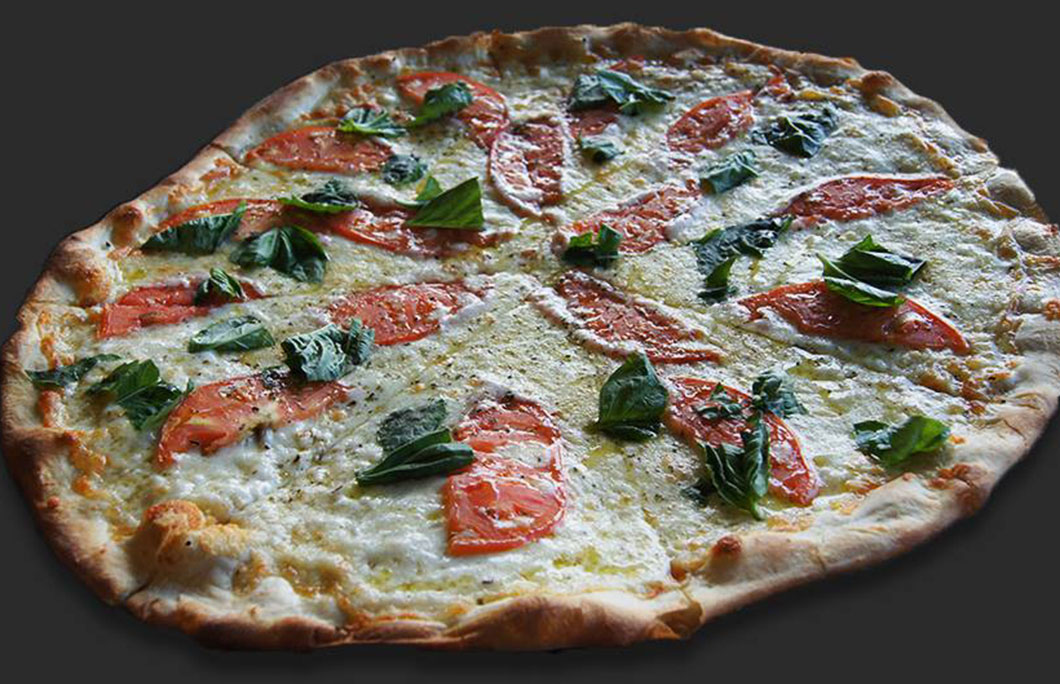 12. Screamin Mimi's – Savannah
This counter-service spot is owned by a New Jersey-transplant. There are many classic pizza options but, for something new, try the White Tomato Basil pizza. Its a jazzed-up take on a White pizza that packs tons of flavour because thanks to a finish of fresh basil.
---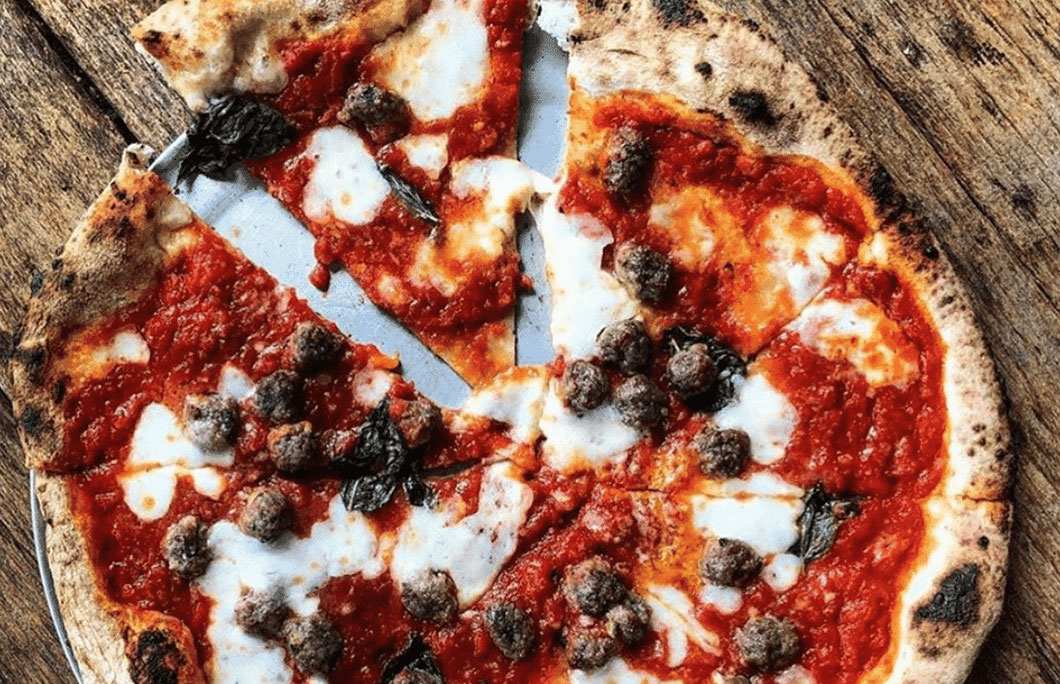 13. Varuni Napoli – Atlanta
This pizza joint now have two locations in the city where they make their dough fresh daily and use the best imported tomatoes.
They are all about the quality of their raw ingredients and keeping things simple and traditional. The end product is a thing of pure beauty that tastes incredible.
---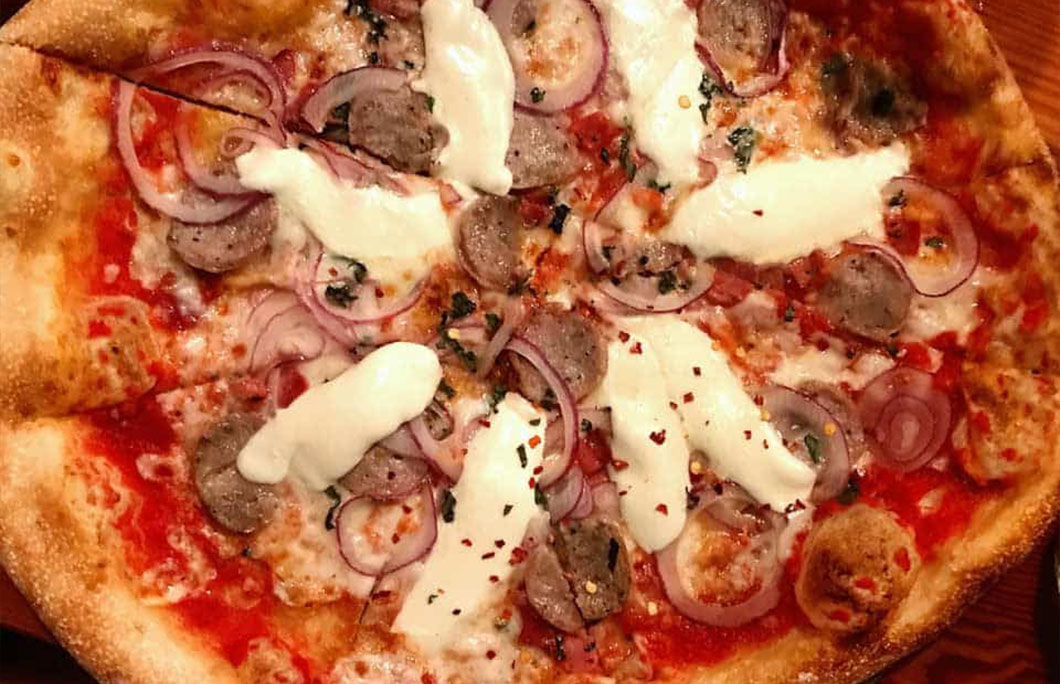 14. Deano's Italian – Dublin
Deano's Italian's claim to fame is that it's home to Georgia's only Italian wood-burning oven. Combine that with the fact that they use only the freshest ingredients, and you've got a delicious pizza.
We recommend trying any one of their scrumptious NY style pies for the dinner of your life. With a rich tomato sauce and creamy mozzarella, you can't go wrong here.
---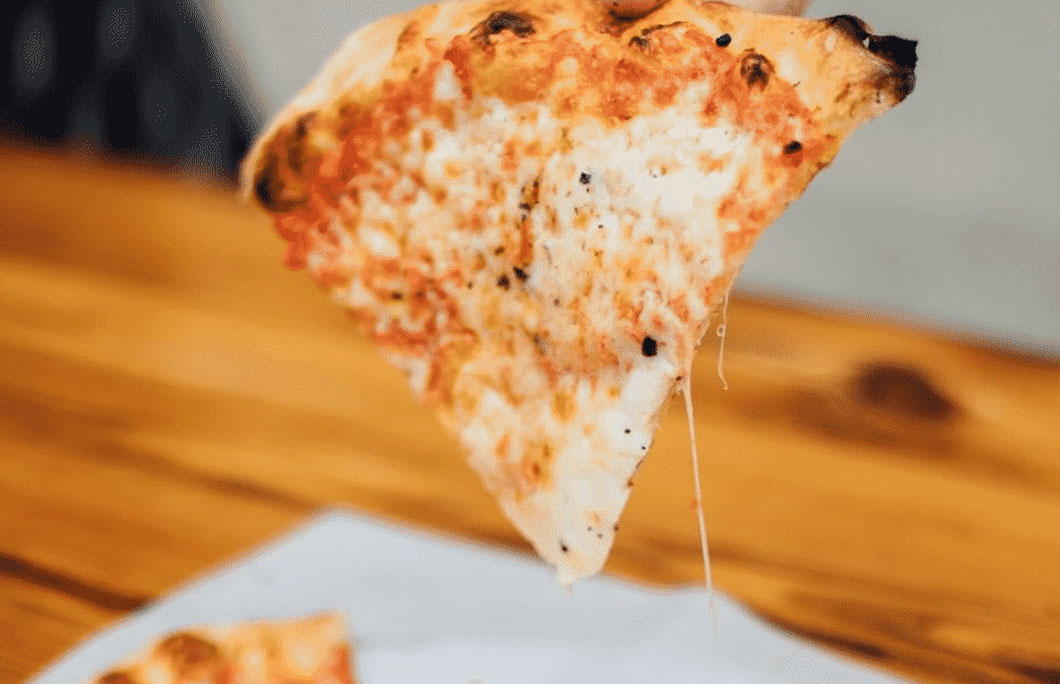 15. Atwoods Pizza Cafe – Atlanta
Classic Italian pizza that comes on a slightly thinner base than most. They also have some seriously good ice cold beers which make this a marriage made in heaven.
Atwoods Pizza Cafe is open for breakfast and they do great sandwiches, but the pizza is the star of the show and the main reason you should visit. With slices that look like these, how could you not?
---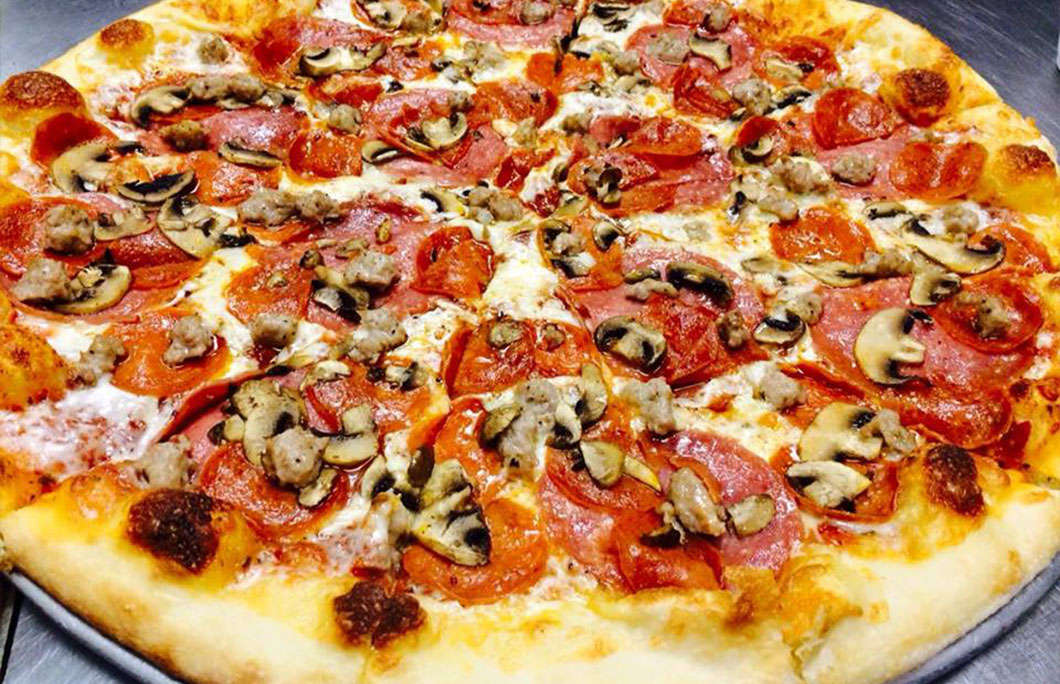 16. Riverboat Pizza Company – Savannah
Easy-going and casual, the family restaurant has great patio seating for fair-weather dining. They offer a number of droolworthy pizzas and brews but order the Riverboat Supreme for a vamped-up classic. One bite and you'll see why it's one of the top spots for pizza in Georgia. Full of flavour, with heaps of cheese and toppings.
---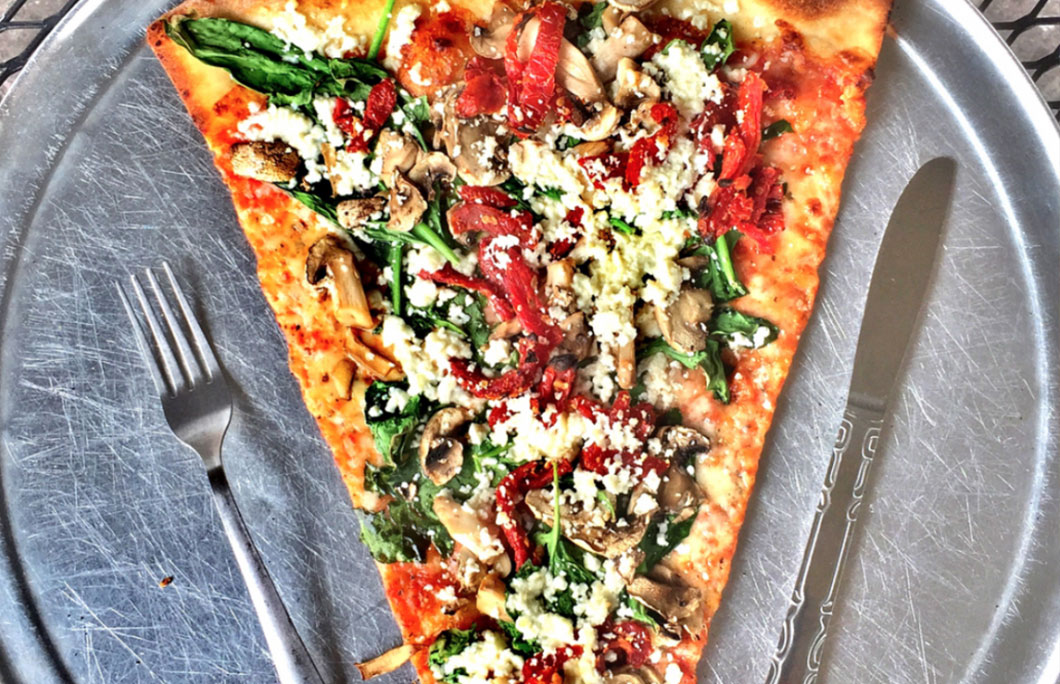 17. Big Pie In The Sky Pizzeria – Roswell
Big Pie In The Sky Pizzeria opened its doors in 2007 and has been serving the best pie in Roswell ever since. It was only a matter of time until Big Pie became a local favourite for its NY-style slices and counter serving technique.
You can't go wrong with any of their menu options. All of their pizzas are cooked on a stone deck and served with pride.
---
18. Nonna Picci – Statesboro
Nonna Picci does two things perfectly – atmosphere and flavour. Not only do they have a creative and tasty menu, they have an adorably charming dining area. Enjoy any of their delicious thin-crust pizzas with a perfect view to their open kitchen to see where the magic happens. A must-eat spot for some of the best pizza in Georgia.
---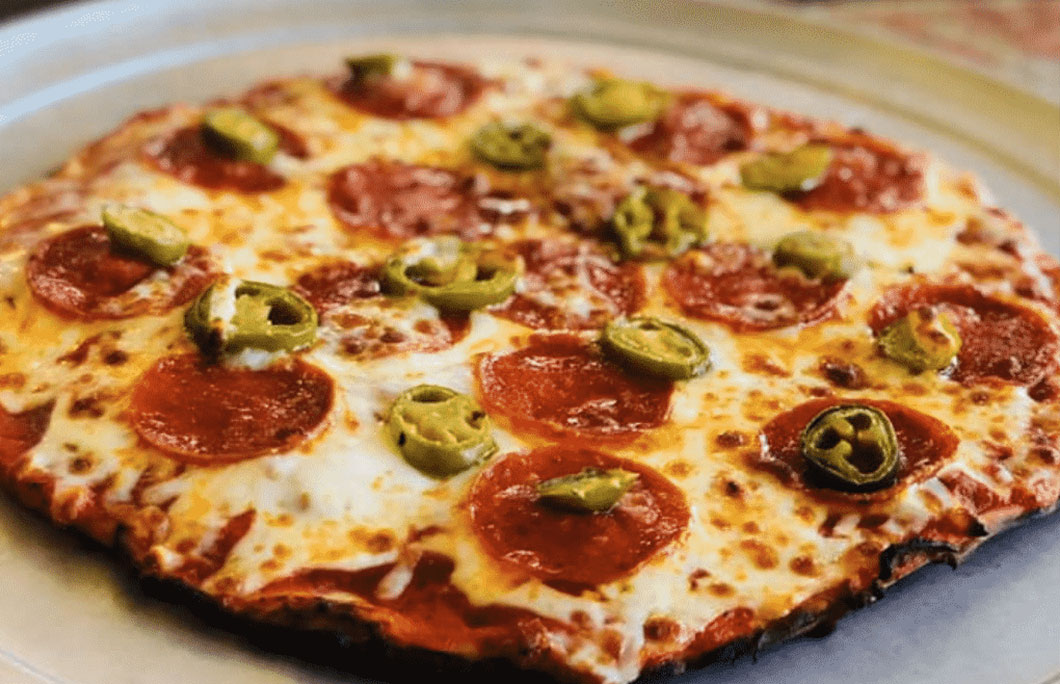 19. Fatty's Pizza – Macon
Fatty's Pizza is at the heart of Macon and is perfect for families or date night. At Fatty's you'll find that all of their pizzas are served with fresh quality ingredients and their staff is just as good. They are friendly, genuine and know their way around a thin-crust.
In addition to their pepperoni with jalapenos pizza, try one of their desserts.
---
20. Hardware Pizza – Lyons
At Hardware Pizza in Lyons, the chefs bring an artistic and gourmet approach to their food. Here, pizza is taken seriously and made with pride. Their Southerner pizza? Its made with expertly candied bacon and perfectly fried green tomatoes. In short, Hardware Pizza does artisan pies right.
---
21. Paizanos – Norcross
Head over to the cosiest and tastiest Italian eatery in Norcross – Paizanos. The pizza here is creative, fresh and bold. In addition to a great menu, its charming bistro setting sets the scene for a drool-worthy meal. Remember to try their Chelsea Pier made with garlic sauteed shrimp, calamari and baby clams.
---
22. Avellino's Wood Fire Pizzeria – Atlanta
This is a laid-back Italian restaurant with super friendly staff who are just as well known for their great pasta as their pizzas. A thin crust is the perfect base for these pies.
The portions are big, the toppings original and always changing, so you'll have every excuse to come back and try them again.
---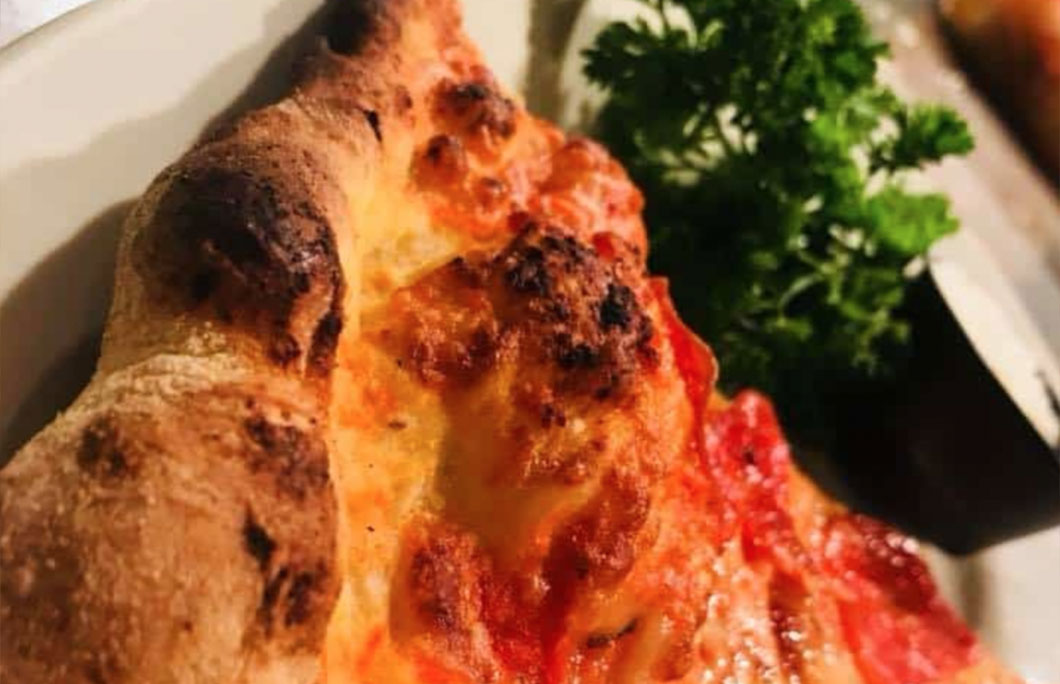 23. Bella's Italian Café – Savannah
This family-run Italian restaurant, Bella's makes great Italian food (locals love the baked ziti and pizzas. The dough is fresh and fluffy, with proper chewy crusts. Try the Antipasto pizza, which is topped with all of the Italian cold cuts you want. Think: Genoa salami, mortadella, prosciutto and capicola. P.S. Remember to save room for a cannoli!
---
24. Your Pie – Statesboro
This is a family-first pizzeria that prides itself on serving Statesboro's most delicious pizza in a warm and welcoming environment. The owner, Drew French, was visiting his wife's family on a small Italian island when he fell in love with pizza. 14 years later, he make sure that each of Your Pie's pizzas is pure perfection. Come here for a little taste of Italy in every single bite.
---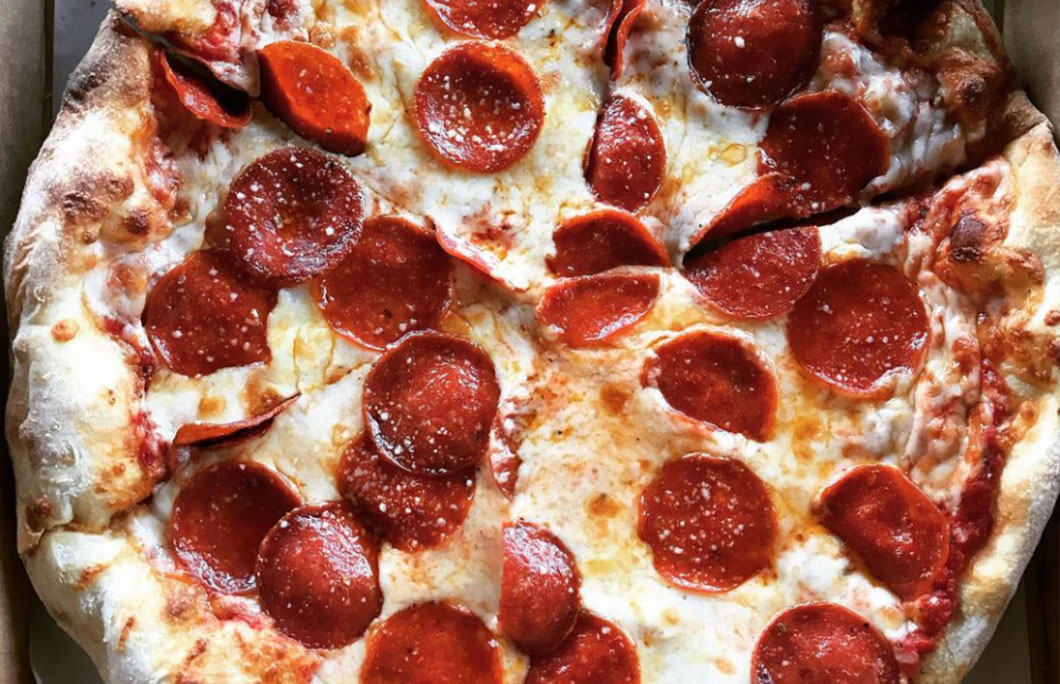 Image: @sweetpeach1/Instagram
25. Avondale Pizza Cafe – Decatur
Last but not least? This is a real local favourite, Avondale Pizza. This charming family-owned pizza joint has been serving up great pies for more than 30 years. Their unique pizza recipe is over 100 years old and originates from New York City.
Following that tasty original recipe, they stick to hand-tossed dough made with only the finest extra virgin olive oil. Expect fresh toppings and plenty of gooey cheese.
---