The Most Scenic Drives in South Carolina
From Route 66 all the way to The Loneliest Road, the United States is filled with fantastic road trips that have long been alluring travellers out onto the open road. With so many different routes to take, it's near impossible to decide on just one road trip to take. These South Carolina road trips are a great starting point for an adventure with friends.
With charming small towns, excellent food and drink stops, beautiful beaches and historic sites, South Carolina really packs a punch when it comes to scenic driving routes.
The Best South Carolina Road Trips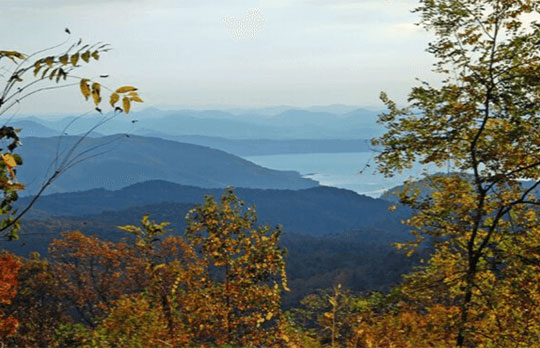 Oscar Wigington Scenic Byway
At just 20 miles, this byway might not sound impressive, but winding, two-lane road takes you past plenty of must-see attractions – and one of the most spectacular overlooks in the South Carolina upstate. You'll drive past several stunning waterfalls, the Walhalla Fish Hatchery, Moody Spring, and the Chattooga River.
Distance: 20 miles.
Route highlights: Chattooga River; Wigington Overlook.
When to do it: Year-round.
---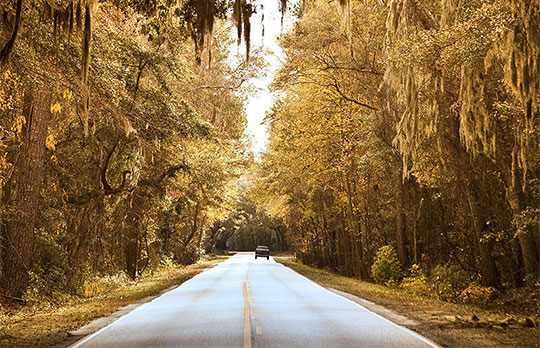 Ashley River Road
Part of Ashley River Historic District, this charming road is thought to be the oldest road in South Carolina still in use today. A moss-draped live oak tree canopy draped over the 11.5-mile stretch of the Ashley River Road preserves its historic character.
Distance: 11 miles.
Route highlights: Drayton Hall; Magnolia Plantation and Gardens.
When to do it: Spring – summer.
---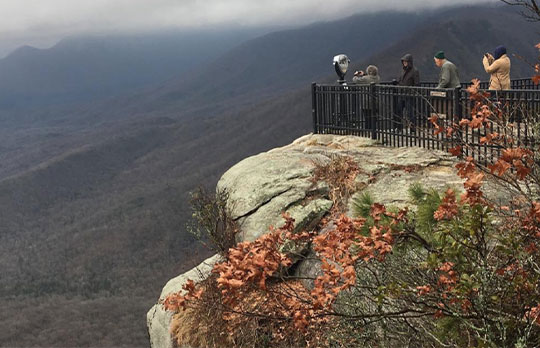 Cherokee Foothills Byway
One of the best ways to see South Carolina's Upcountry is to hit the Cherokee Foothills National Scenic Byway (SC11). This will take you from the Georgia/South Carolina border at Lake Hartwell through the rolling hills of the Piedmont all the way to historic Gaffney.
Distance: 118 miles
Route highlights: Wildcat Branch Falls; Table Top State Park.
When to do it:
---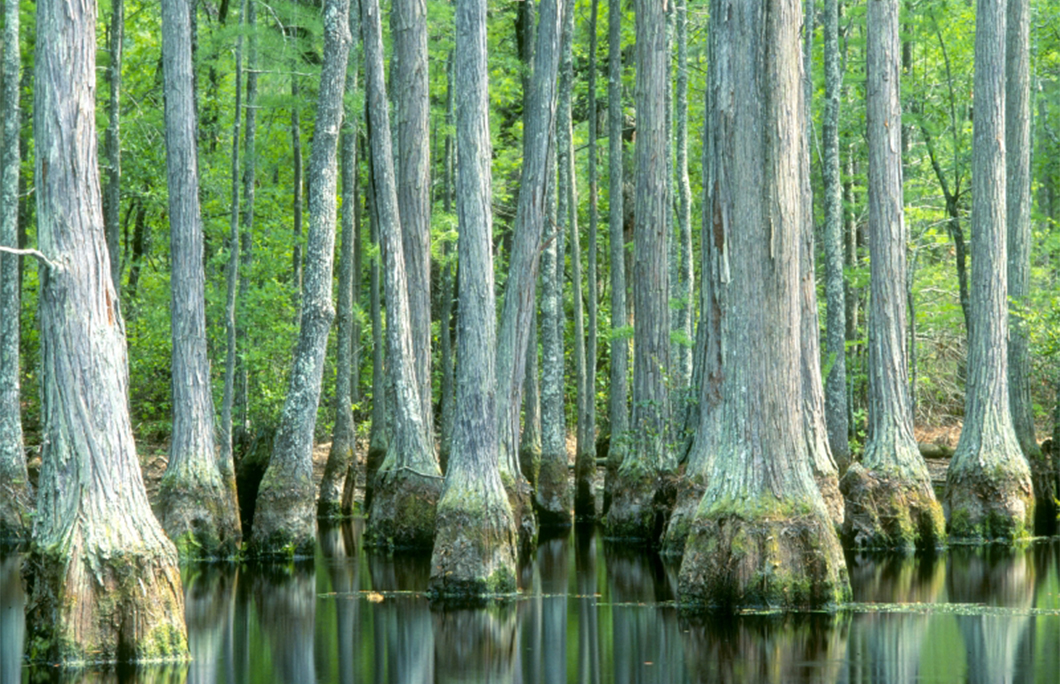 Savannah River Scenic Byway
The Savannah River Scenic Byway is a must-drive route for scenic views, glimpses of life in the rural South and plenty of opportunities to stop off and experience real Southern hospitality.
Distance: 100 miles
Route highlights: Sumter National Forest; Hickory Knob State Resort Park; Abbeville.
When to do it: Year-round.
---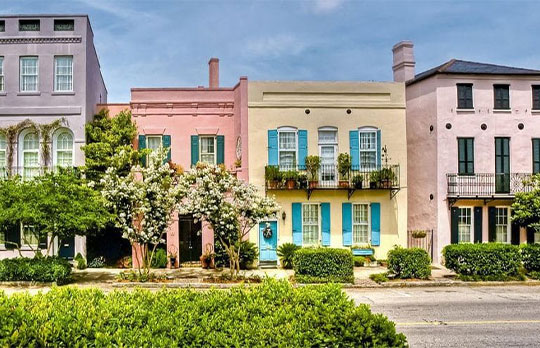 Hilton Head to Charleston
This scenic drive from the island of Hilton Head passes through pretty scenery and coastal views. Before arriving into Charleston, make time to drive through Beaufort, where you can relax on waterfront benches at Henry C. Chambers Waterfront Park and secluded beaches at Hunting Island State Park.
Distance: 90 miles.
Route highlights: Hilton Head; Beaufort; Charleston.
When to do it: Summer.
---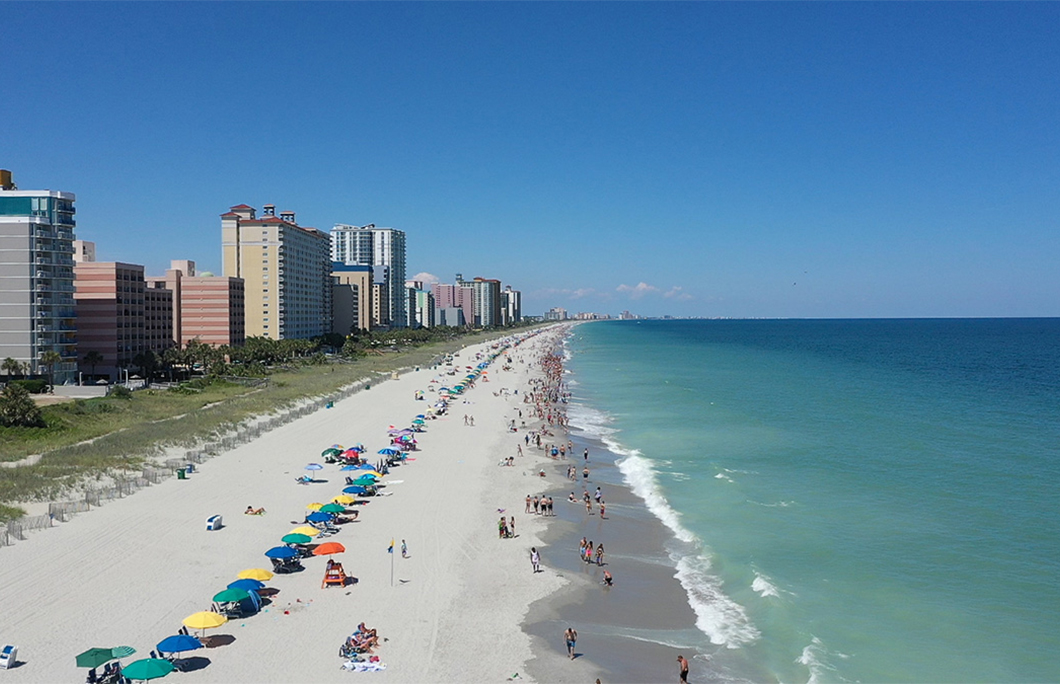 North Myrtle Beach to Georgetown
Drive along entire coastline to South Carolina's third-oldest city, Georgetown. Hop onto US 17 and drive along the entire stretch of Myrtle Beach, before ending up in Georgetown, which was was home to 100 large rice plantations that produced about half of the rice in the colonies and young United States. No matter how long you are on 17, though, there are tons of things to do, places to see and lots of great seafood to eat.
Distance: 51 miles
Route highlights: Myrtle Beach; Hopsewee Plantation; Georgetown Front Street District.
When to do it: Summer.
---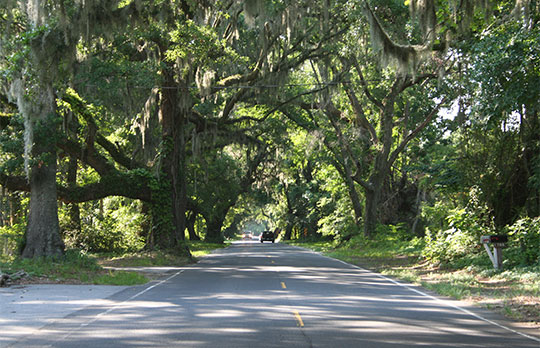 Edisto Island Scenic Byway
This short, two-lane road (the southernmost section of S.C. 174) takes you through South Carolina's Lowcountry landscape that's perfectly preserved from a bygone era. You'll pass endless stretches of salt marsh, meandering creeks, maritime forests, corn fields, roadside fruit and veggie stands and historic churches.
Distance: 13 miles.
Route highlights: McKinley Washington Jr. Bridge; Dawhoo Landing.
When to do it: May – October.