The 25 Best Pizzas In Michigan
Pizza is one of those great American dishes that people simply can't live without, and Michigan pizza is no different. Sure, it's technically Italian, but who has time for technicalities when you're stuffing your face with dough?
The pizza here is right up there with some of the best in the country, so we wanted to seek out the very best slices (and pies!)Michigan has to offer.
From classic Detroit-style pizza to takeaway joints with simple slices on the go, there is something for everybody on this list. And by everybody we mean everybody who is just as obsessed with pizza as we are.
We will warn you though: looking through these Michigan pizza joints is going to make you seriously hungry. Don't blame us for any drool stains, okay?
Here are the 25 best pizza's in Michigan!
25 Best Pizzas In Michigan, How do these rankings work?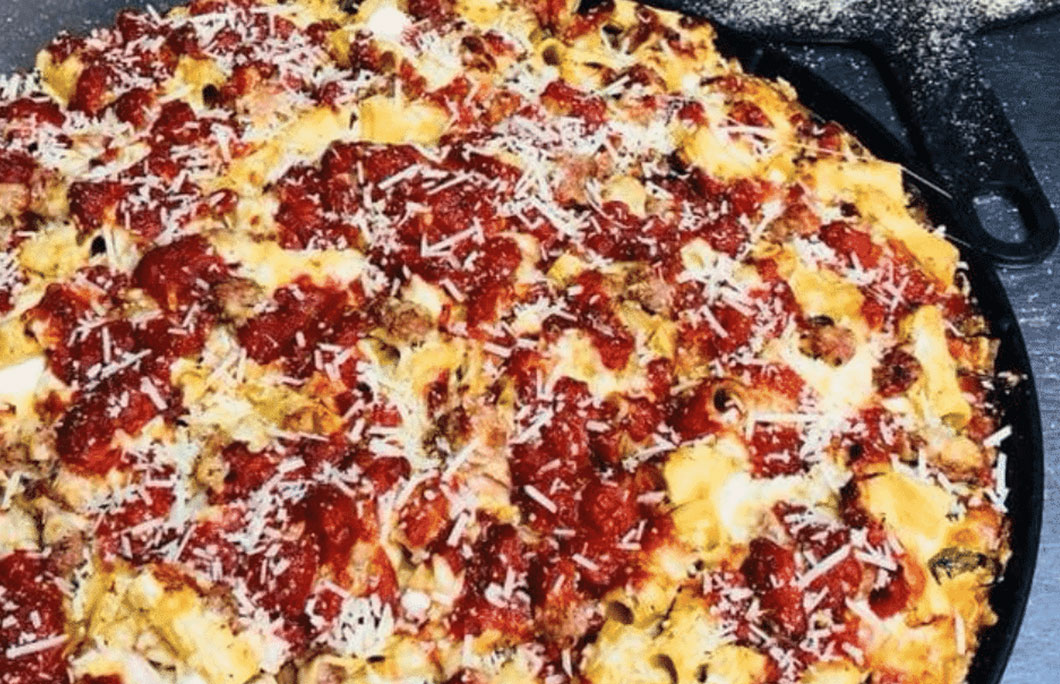 1. Silver Beach Pizza – St Joseph
This laid-back pizza joint is a popular place for a feast, and we can see why. The pizzas here come with creative toppings and are hand-tossed, stone-baked and made from scratch every time. Think: shredded parmesan with lightly breaded shrimp and a drizzle of 'boom boom sauce'.
Perfection.
---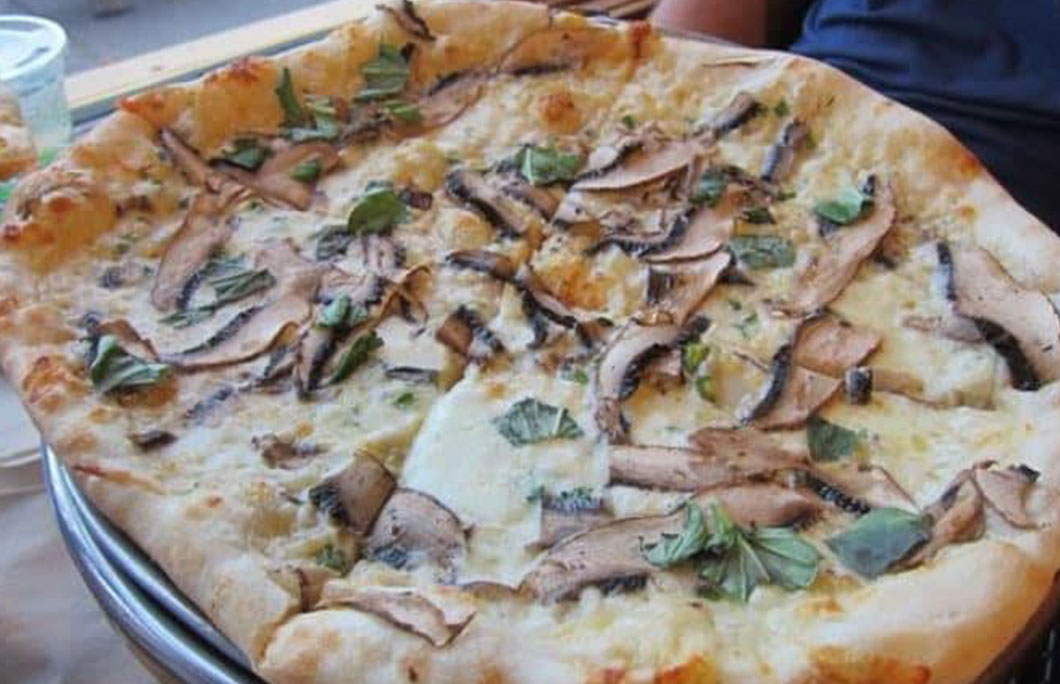 2. Supino Pizzeria – Detroit
Supino Pizzeria is in the trendy Eastern Market area and offers gigantic slices of New York-style pizza that you'll probably have to fold just to eat. The pizzas here are so good that there will often be a long line outside of its door.
Come here and give their Bismarck Pizza a go. It's loaded with mozzarella cheese, egg, and prosciutto.
---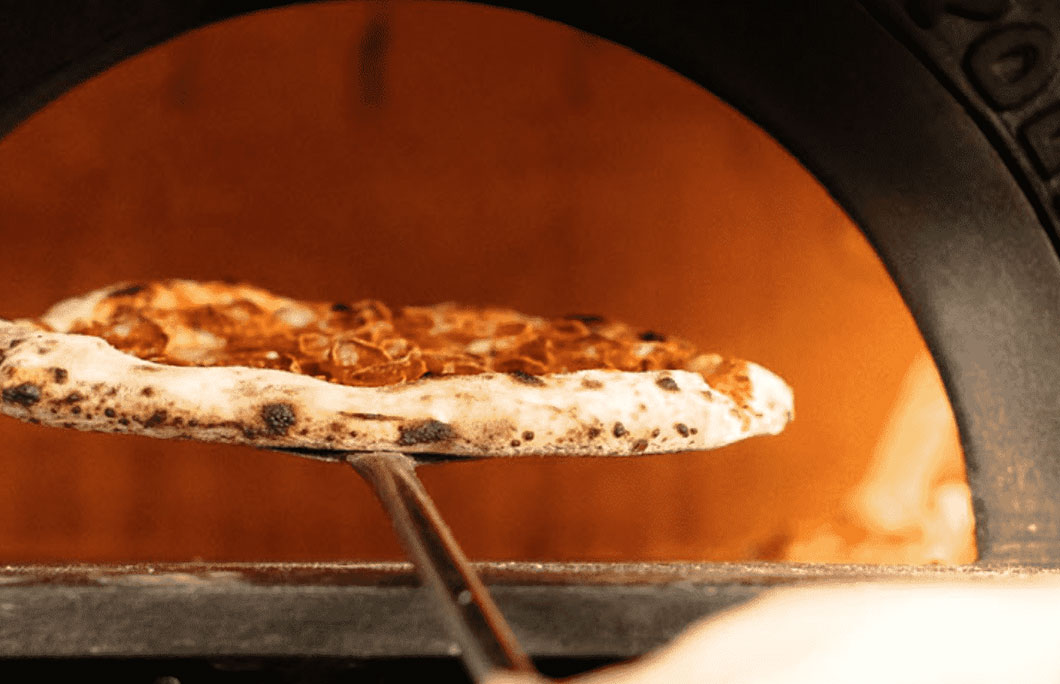 3. Klavon's Pizzeria & Pub – Jackson
Klavon's Pizzeria & Pub is all about using specific dough recipes and ovens for every different style. They use top notch ingredients – mostly local – and have special creations on the menu by creative staff throughout the years.
Highlights include their stuffed pizzas with one full pound of mozzarella with your favourite toppings that are stuffed between layers of their fresh made dough.
---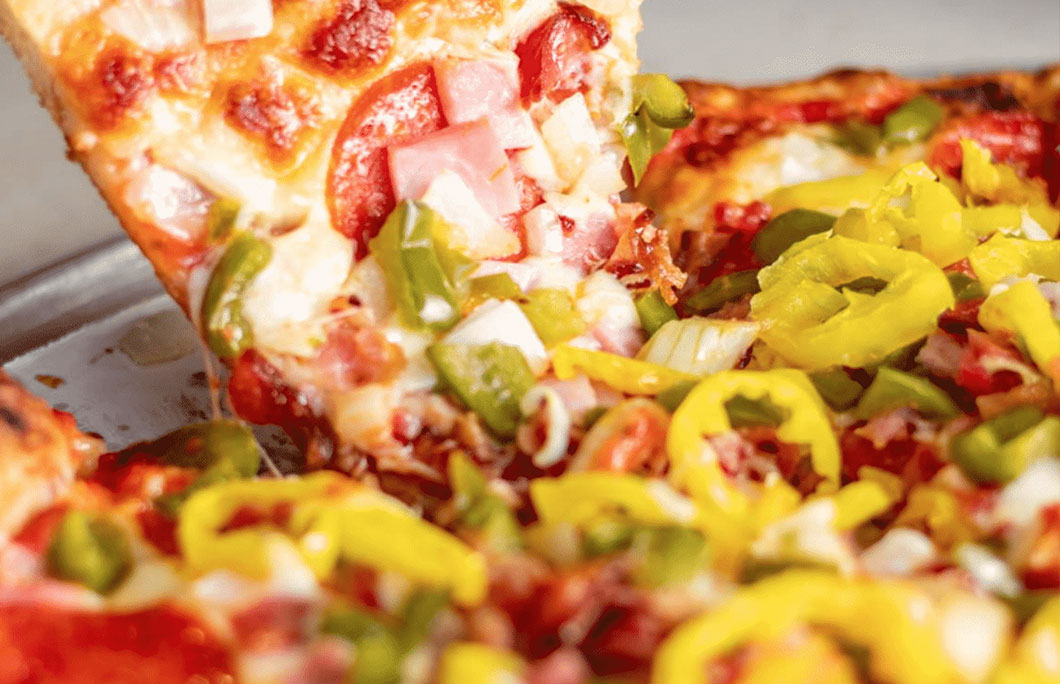 4. Beagio's Pizza – Kingston
This local favourite is an all-day eatery that serves up tasty breakfasts and even tastier pizza. It's classically American in style, with a crispy crust and toppings piled on high and full of flavour. Popular toppings include taco beef in a special sauce, cheddar cheese, onions, black olives, nacho chips and sour cream.
---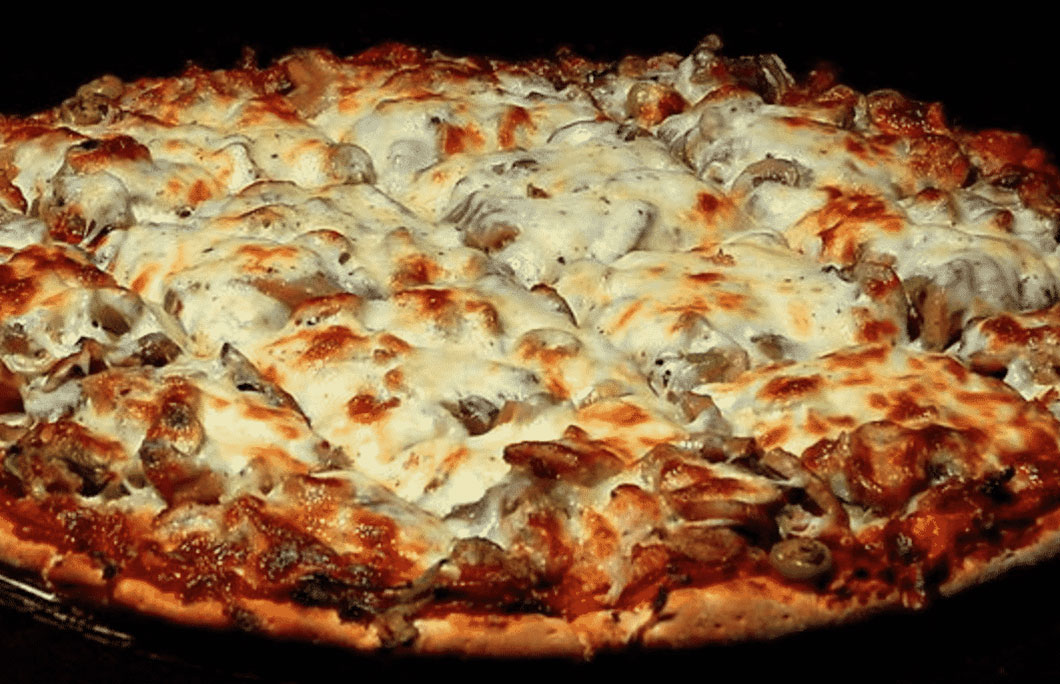 5. B&C Pizza – Bay City
These are the kind of pizzas you want to eat every single weekend – and when they're as good as B&C Pizza, we won't blame you if you do. It's wildly popular in Bay City, and for good reason.
Thick, spongey crusts that are nice and chewy with delicious toppings piled high.
---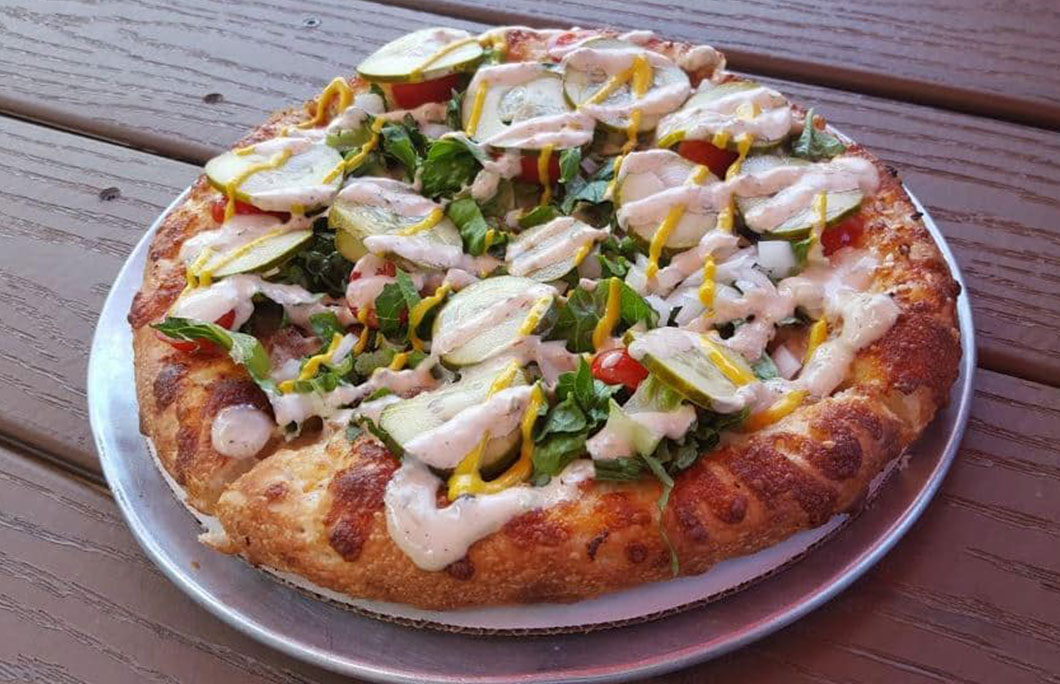 6. Pie-Sci Pizza – Detroit
Pie-Sci Pizza is all about the creativity with their pizzas. From unique creations to funny sounding pizza names, Pie-Sci pride themselves on creating pies that are fun and tasty for everyone.
For a great pizza and a giggle, get their So Fresco, So Clean (hello Outkast fans out there?) pie!
---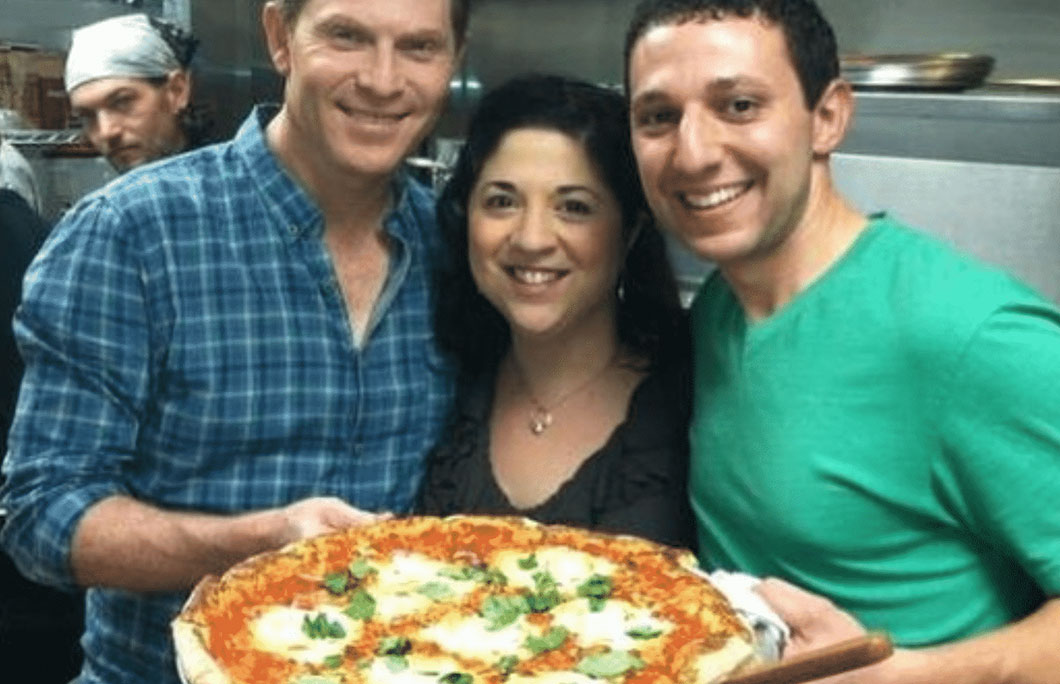 7. Licaris Sicilian Pizza – Grand Rapids
This family-owned pizzeria serves up authentic Sicilian pizza, with recipes that have been passed down through generations. They specialise in Sfinciuni Pizze (a traditional pie with a pan style crust, with a sweet and rustic style tomato sauce) and a hearty stuffed pie that serves three-four people.
---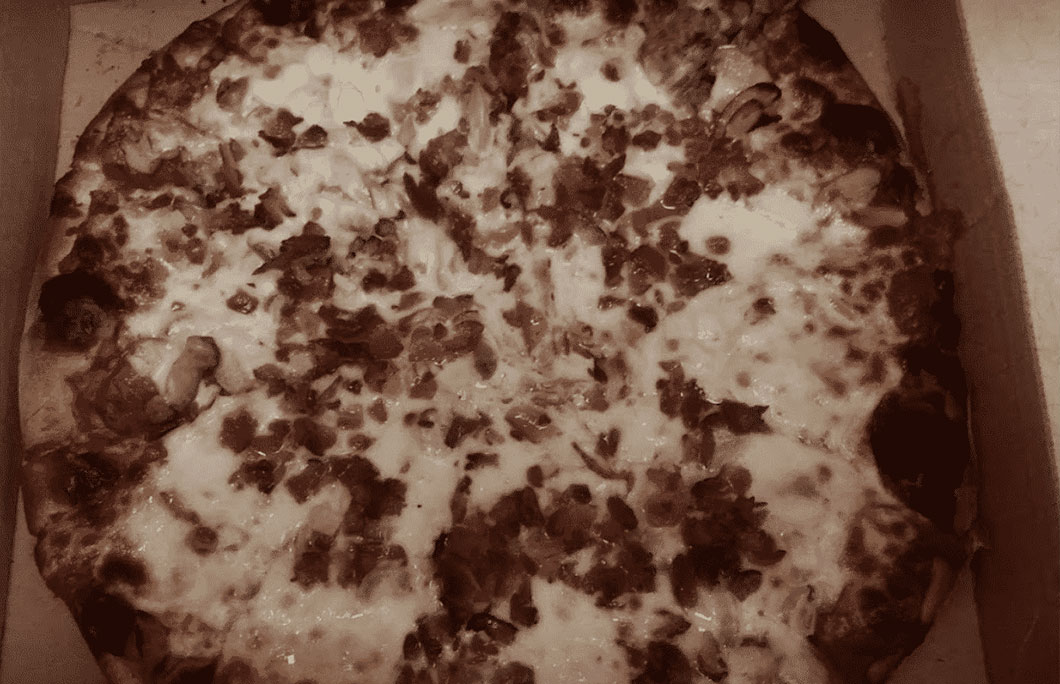 8. Steve's Pizza – Battle Creek
This cosy pizza joint excels in handmade pizza cooked up in a firing hot oven. Smell the fresh dough wafting towards your table and go for a classic pepperoni pie. The pizzas are big, topped with generous portions and are the perfect cheat meal. It's a winning combo.
---
9. EagleMonk Pub and Brewery – Lansing
This microbrewery serves up amazing craft beers and droolworthy pies. What more could you possibly ask for? All the pies here are 12″ beauties, baked to crunchy perfection in a stone baked oven.
Order the Italian with four cheese blend, banana peppers, black olives, roasted red peppers, onion, basil, feta cheese, oregano, and Frank's Stingin' Honey Garlic drizzle.
---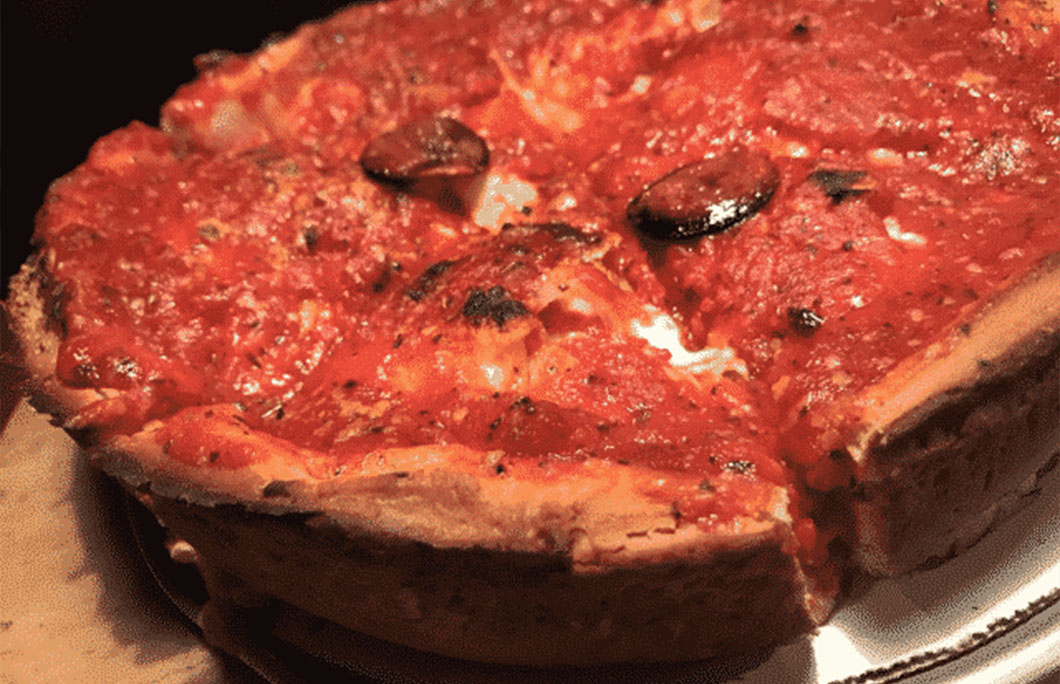 10. PizzaPapalis – Detroit
PizzaPapalis is a Chicago-style pizza joint that just might offer the best deep dish pizza in Detroit. Locals love their pizzas because of their fluffy and thick quality with a mountain of toppings. Beware, that it takes a wee bit longer to make their pies here – about 45 minutes.
You obviously came here for their deep dish pizza so get the Papalis Gourmet pizza, a delicious combination of chicken, spinach, olives, and feta cheese.
---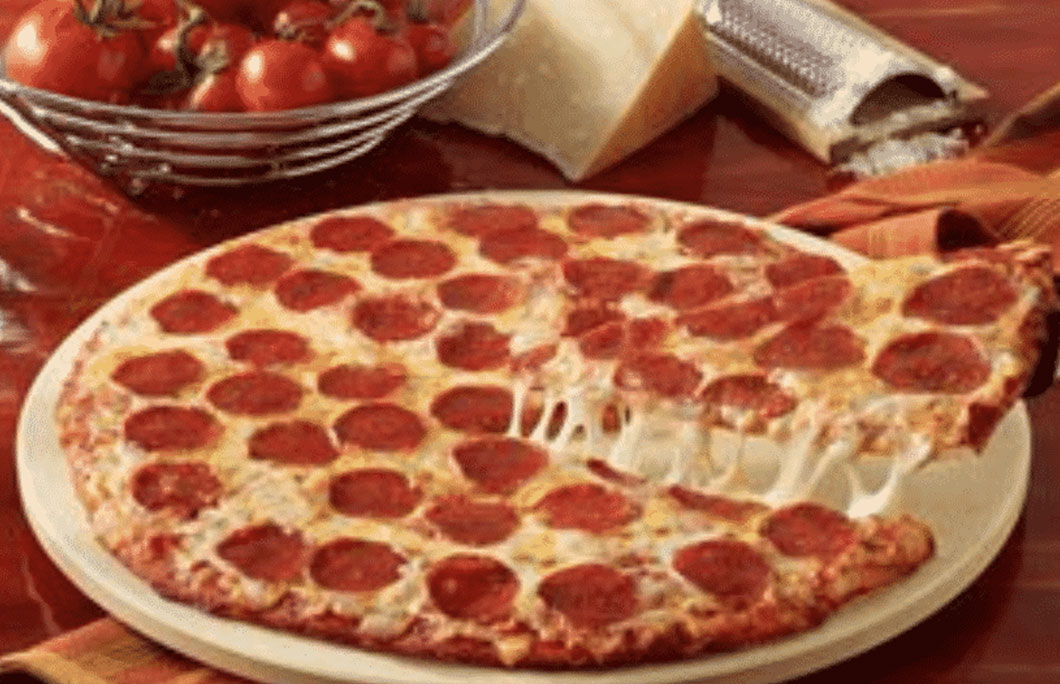 11. Pizza Sam's – Battle Creek
This popular pizza joint in Battle Creek is the place to go to when you want a classic, American pie. Rich tomato sauce, doughy crusts and creamy mozzarella combine for a pizza you'll be dreaming about long after the last slice is gone.
---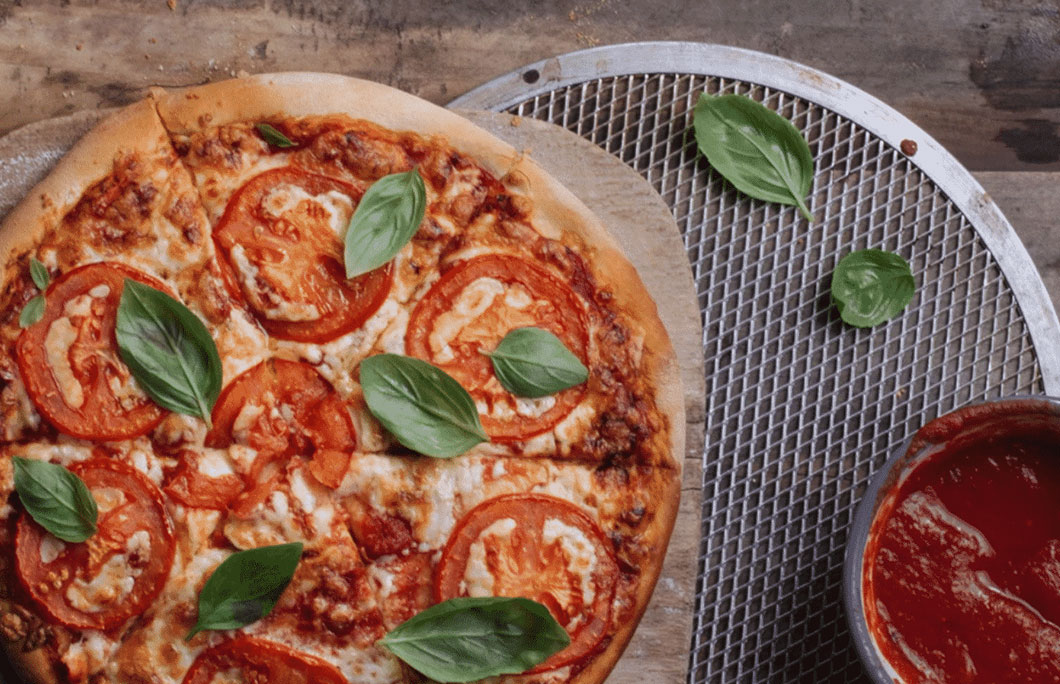 12. Pizza Bob's – Ann Arbor
Freshly cooked, super cheesy and nicely priced, Pizza Bob's has all the essential ingredients for a beloved local pizzeria. It's nothing fancy, just fresh dough and heaps of oozing cheese. You won't find any whacky ingredients here, just the beloved favourites. Pies are hand-tossed and tasty!
---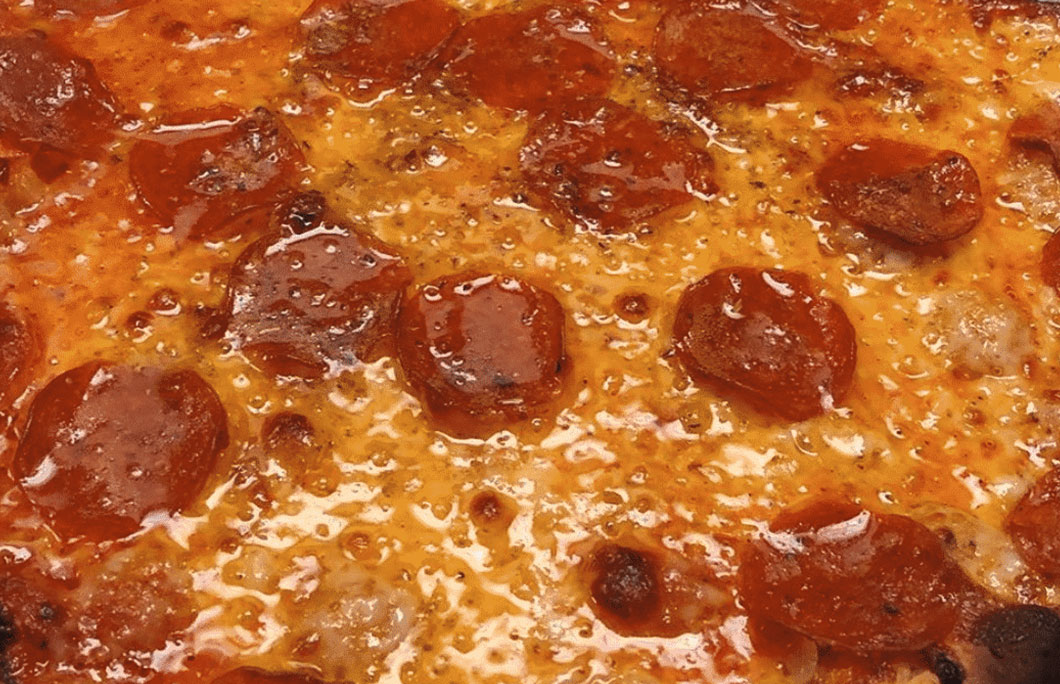 13. Fricano's Pizza – Grand Rapids
This iconic pizza joint has been around since the 1940s, and is even believed to have been the very first pizzeria in Michigan! The EBA (Everything But Anchovies) is a Pepperoni, Italian Sausage, Mushroom & Green Pepper Pizza Pie, and is the cornerstone Fricano's most popular pizza.
It's still made exactly the same now as when it was first created in 1949.
---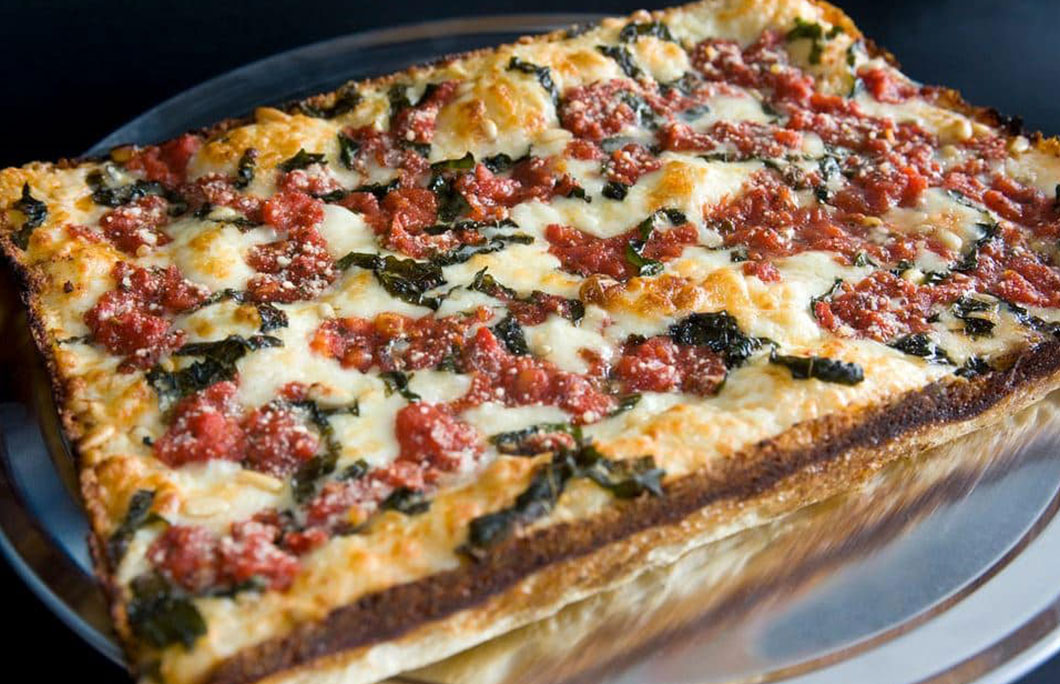 14. Buddy's Pizza – Detroit
Buddy's Pizza arguably serves up the best Detroit-style pizzas in the city. The unique square-shape pizzas are a locals favourite because of the generous portions of cheese in their pizzas.
With 16 locations in the city, when you hop into Buddy's for some Detroit-style pizza, get the appropriately-named, Detroiter Pizza.
---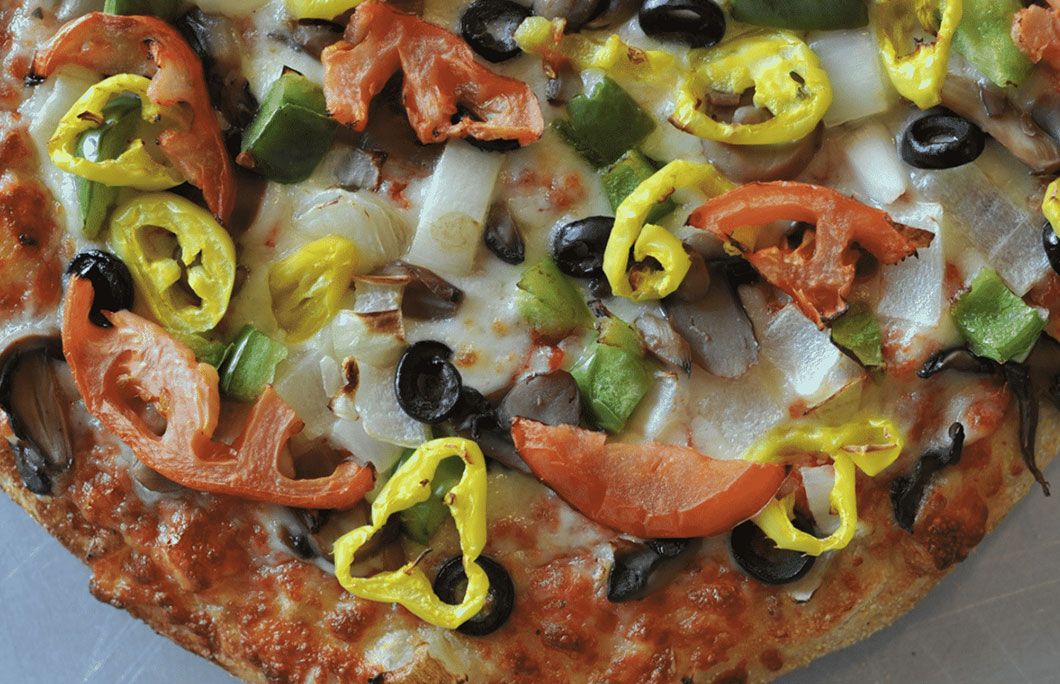 15. Sorrento Pizza – Warren
Sorrento is a fun and lively pizza joint that mixes classics and creative toppings. For something seriously tasty, order the Lasagna Pizza with layers of lasagna noodles, ricotta cheese, mushrooms, mozzarella cheese, provolone cheese more pasta sauce and finished with parmesan cheese.
---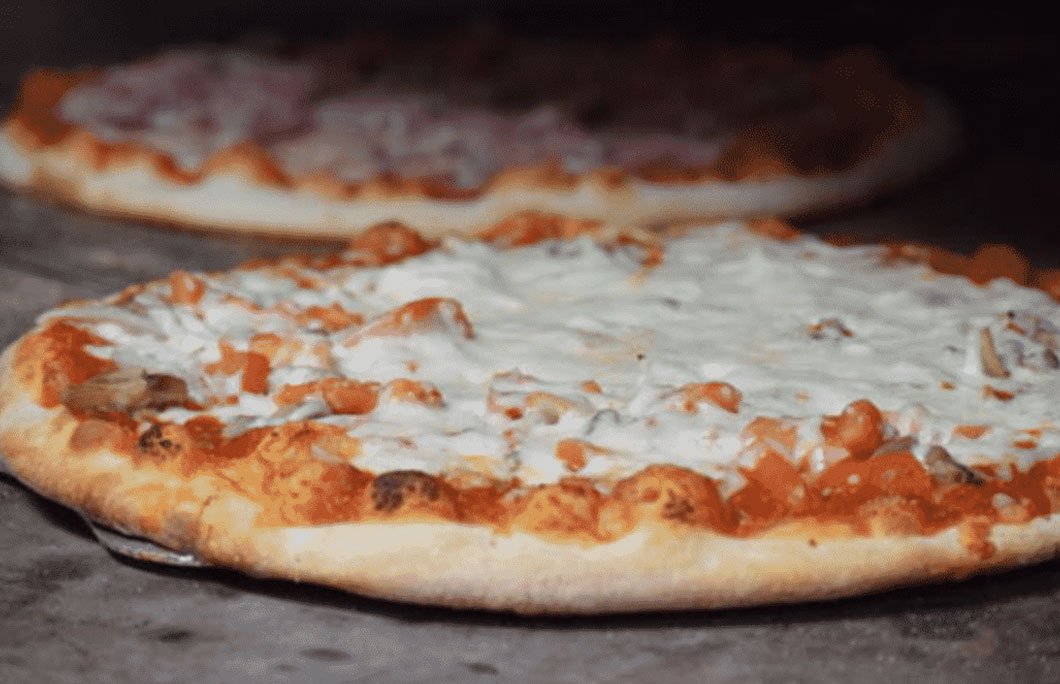 16. Andrea's Pizza – Grand Rapids
Andrea's Pizza has been serving up some of the best pizza in Michigan for over 50 years, and is still a go-to spot for a carbfest. It's simply a no-fuss, reliable pizza place that will satisfy you again and again with their tasty crispy pies. Toppings are hearty, the cheese is oozing, and the vibes are good.
---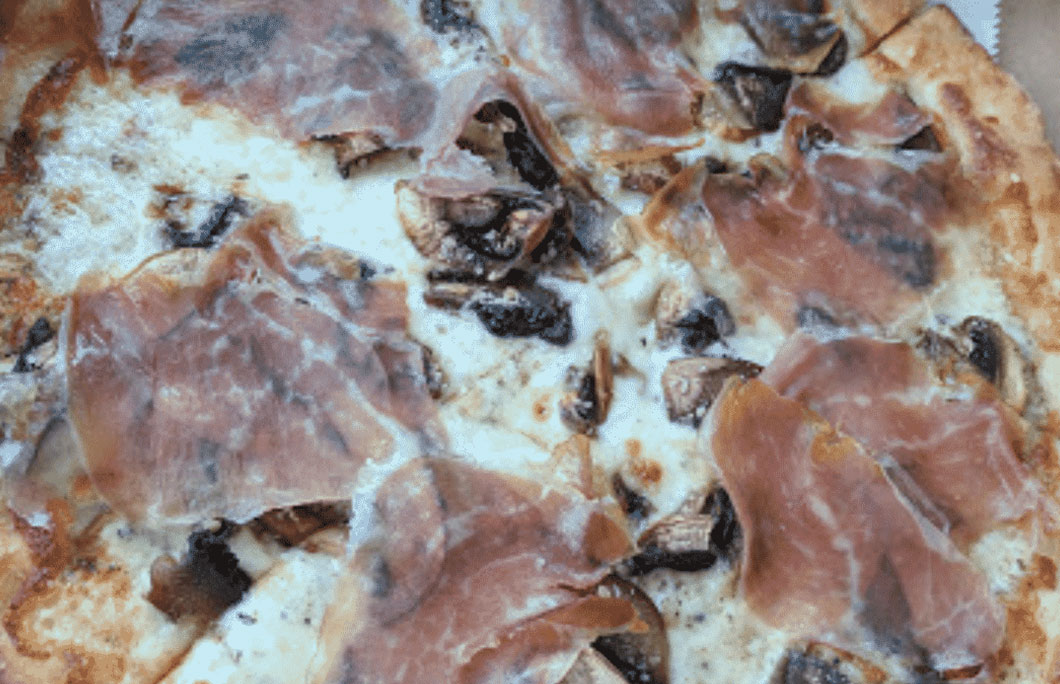 17. La Noria – Detroit
Purely fantastic Michigan pizza, cooked Italian-style in a wood-fired oven to a blistering 800 degrees. You'll smell the pizzas coming out of the oven the second you walk in the door.
Perfect crusts, molten cheese piping hot in the middle and tasty toppings make this an experience not to miss.
---
18. Amar Pizza – Hamtramck
This local pizza joint has thin-crust, deep-dish pies and slices, so there really is a pizza for all tastes here. Amar Pizza is famous for its Ghost Pepper pie which has unique Bangladeshi-Italian flavours of super spicy ghost pepper sauce and chicken.
Perfection on a plate.
---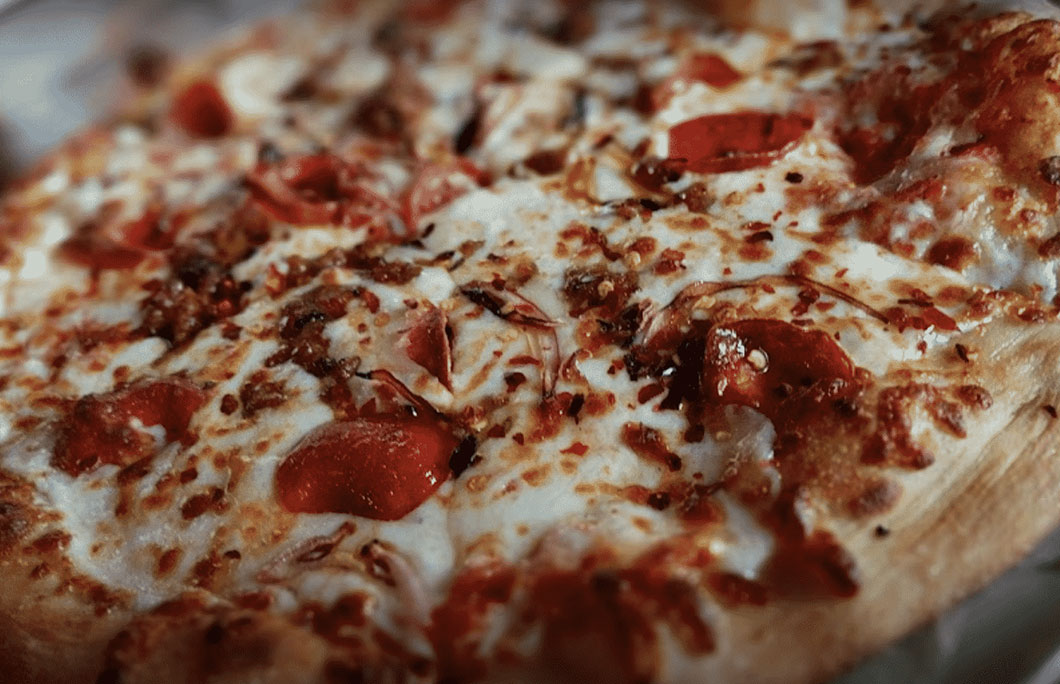 19. Jolly Pumpkin Pizzeria & Brewery – Detroit
With locations in Ann Arbor, Grand Rapids and several other spots across the state, this artisan beer brewery and pizzeria is no secret. Who can keep food this good to themselves, anyway? Delicious pizza toppings include creamed shiitake mushrooms, goat cheese, fresh mozzarella and parmesan truffle oil.
---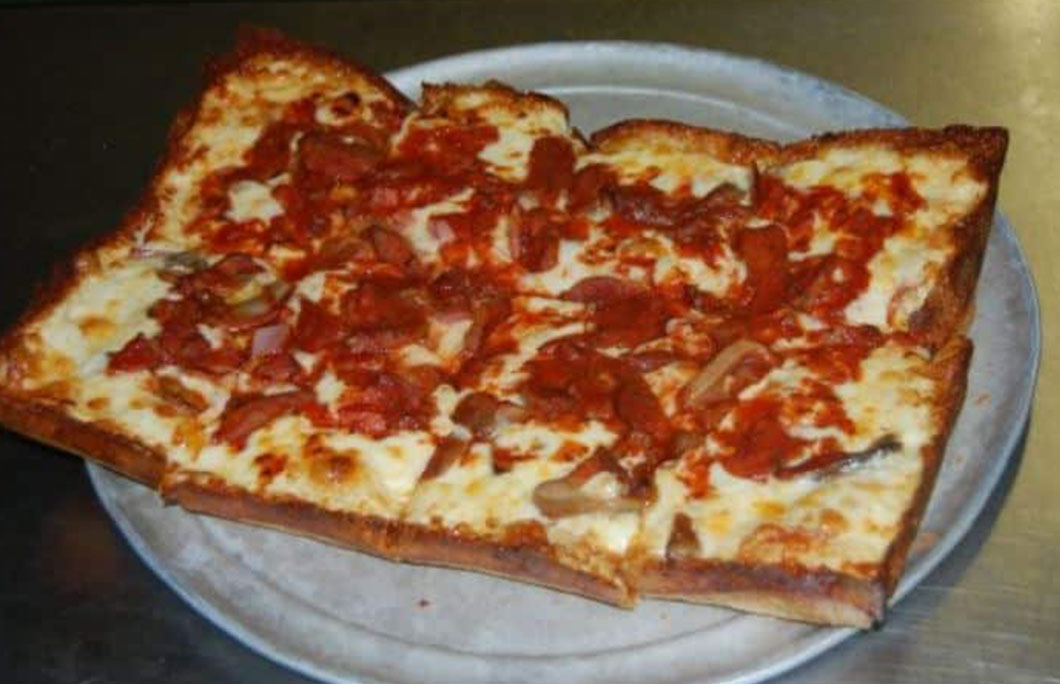 20. Loui's Pizza – Detroit
Loui's Pizza is similar to Buddy's Pizza in that they serve some excellent Detroit-style pizzas here. Don't be fooled by the cocktail lounge feel of this place, they serve a serious slice of tasty pizza here with arguably the best deep-dish crust around.
At Loui's, try the classic pie (and one of their specialties) the Pepperoni Pizza.
---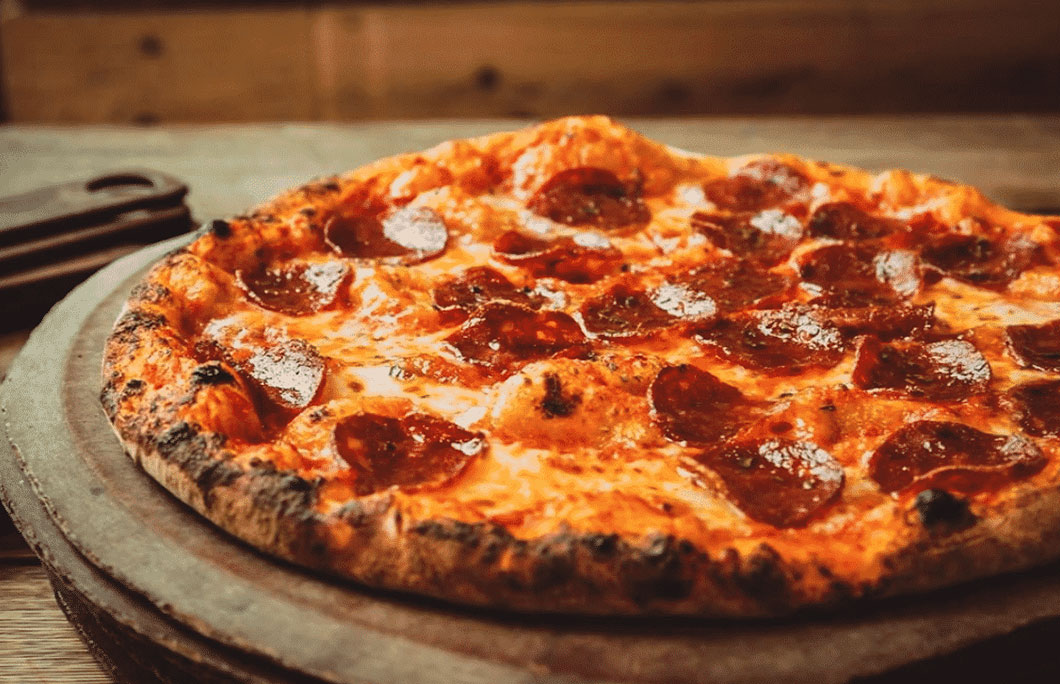 21. Bigalora – Royal Oak
You'll struggle to find more authentic Neapolitan pizza in Michigan than this: fermented pizza dough is charred to perfection in 90 seconds at 900 degrees in custom-built wood burning ovens. You could easily be sitting in Naples when eating here…
---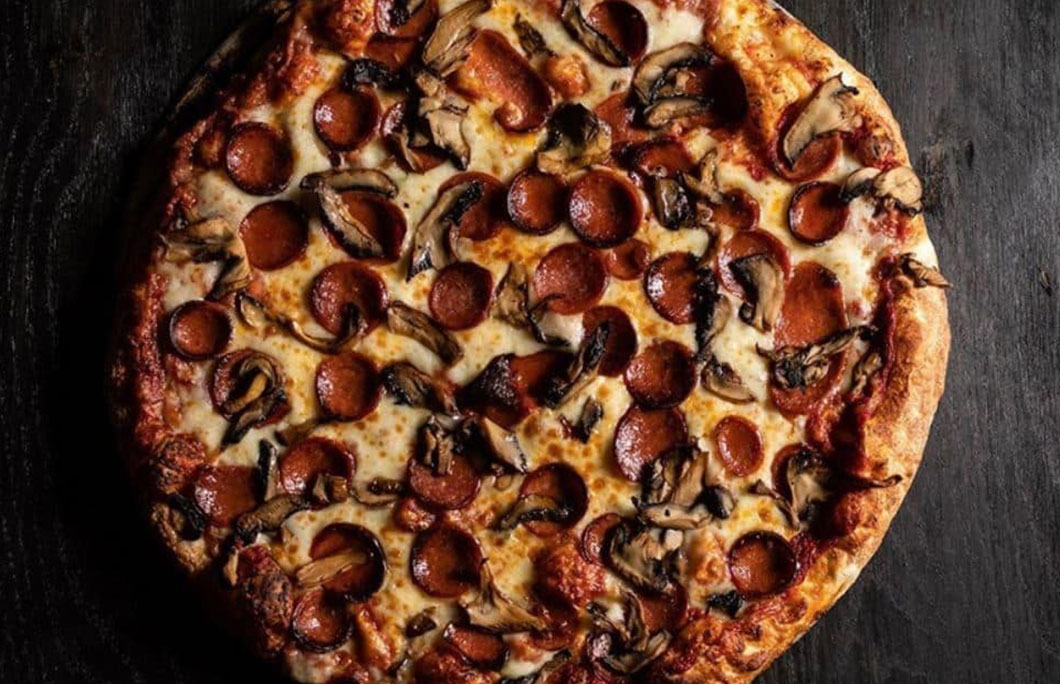 22. Green Lantern Pizza – Detroit
Green Lantern Pizza is another Detroit pizzeria that makes some excellent Chicago-style deep dish pizza. This pizza parlour is generous with their toppings and make their pizzas extra cheesy to boot.
Their Pepperoni Pizza is one of their best so try that and also try a side of their cheesy-delight, Lantern Bread.
---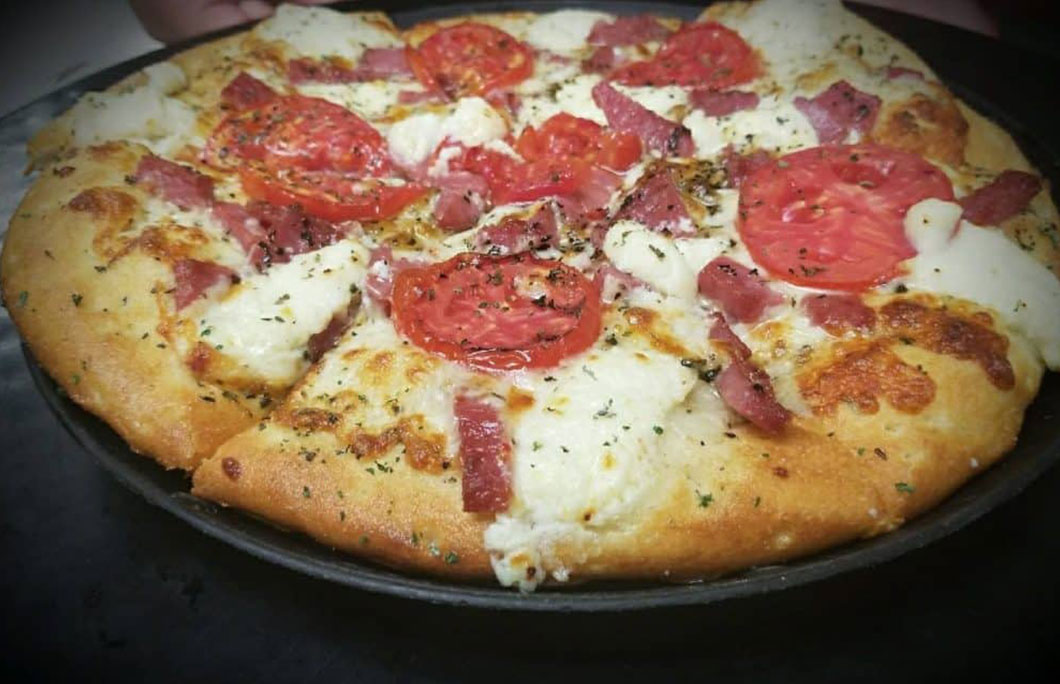 23. Thompson's Pizzeria – Chelsea
This cute, family-run pizzeria is a local favourite thanks to its specialty Michigan pizza pies such as their Spinach and Artichoke pizzas with a creamy spinach and artichoke sauce, tomatoes, feta cheese and a garlic crust.
P.S. Stop by for their famous 30″ stuffed crust Monster pizza challenge – if you dare!
---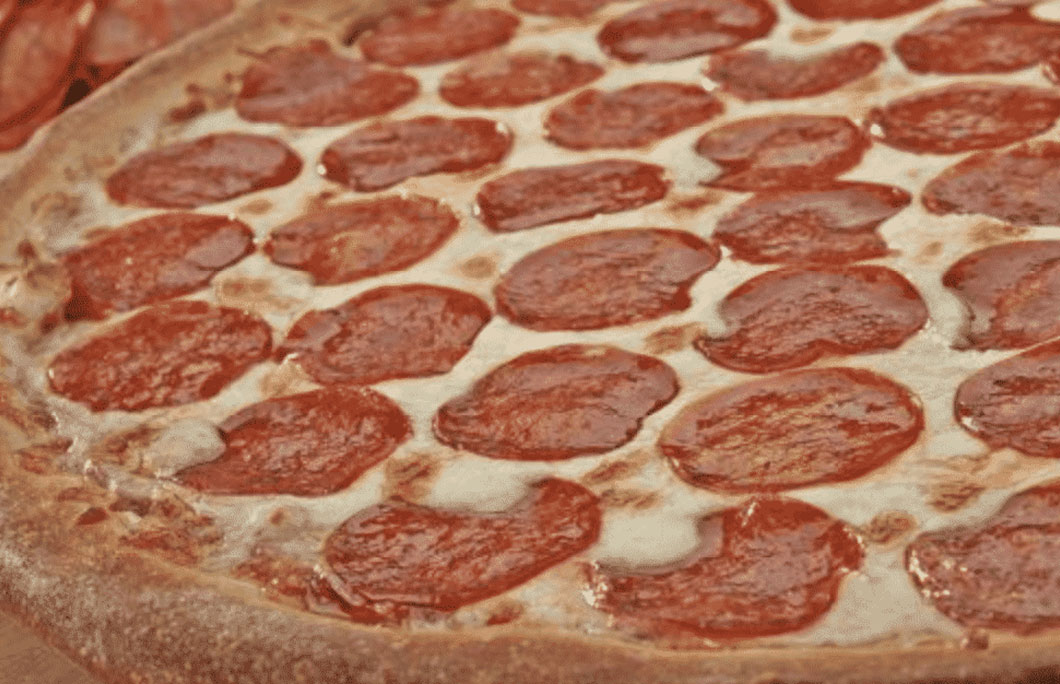 24. Mancino's Pizza & Grinders – Alpena
It's all about the hand tossed pizzas at this wonderfully old school spot in Alpena. The only hard thing is picking what toppings to have… For something a little different, order the Coney Island pie with Lud's Original Coney Sauce topped with sliced hot dogs and onions, and then drizzled with mustard.
---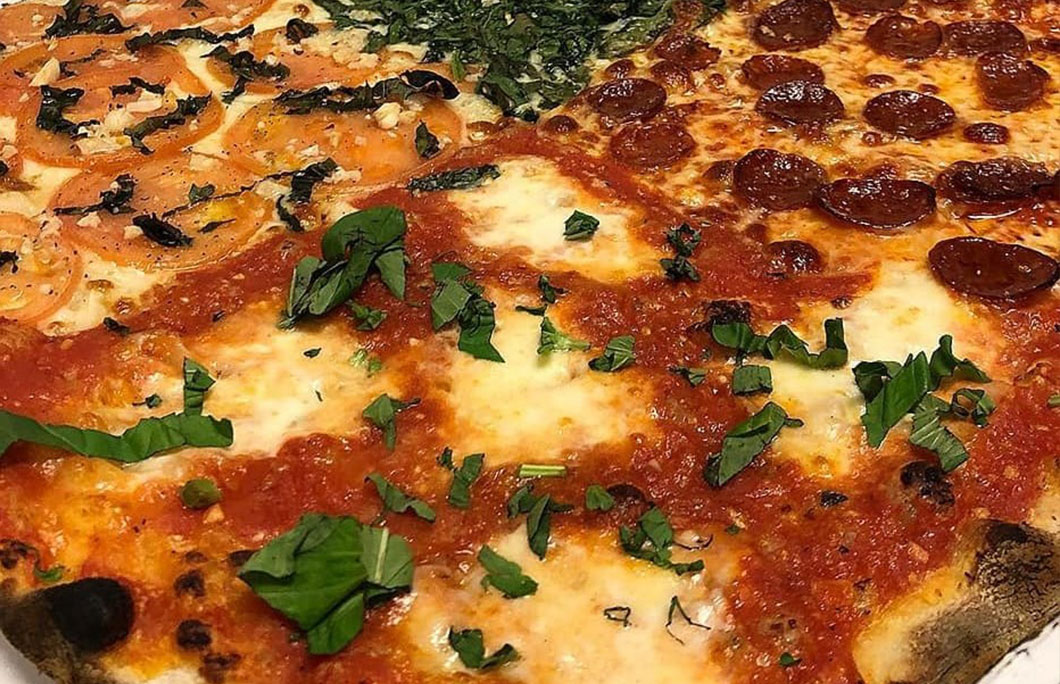 25. Tomatoes Apizza – Detroit
Tomatoes Apizza is a bit different in that they make Neapolitan/New Haven-style pizzas that are made in coal-fired (not wood!) ovens. Their pizzas burst with great flavours and their crusts are paper thin and crispy.
Live on the wild side here and Build Your Own Pizza here and choose from a selection of over 15 ingredients.
Fancy something a little different? Check out The 25 Best Burgers In Michigan
---