The Most Scenic Drives in Oklahoma
There are some spectacular Oklahoma road trips that take in views of everything from rivers and forests to canyons and mountains. This is a state that has a wide range of scenery and these drives feature beautiful views along the way.
The state has the most man made lakes in the country with over 1 million acres of water. So if you feel like a break by the lake then jumping in the car for a road trip is essential.
From day trips with plenty of stops along the way to routes that will fill a long weekend. These Oklahoma road trips tick every box you could wish for on a driving adventure.
The Best Oklahoma Road Trips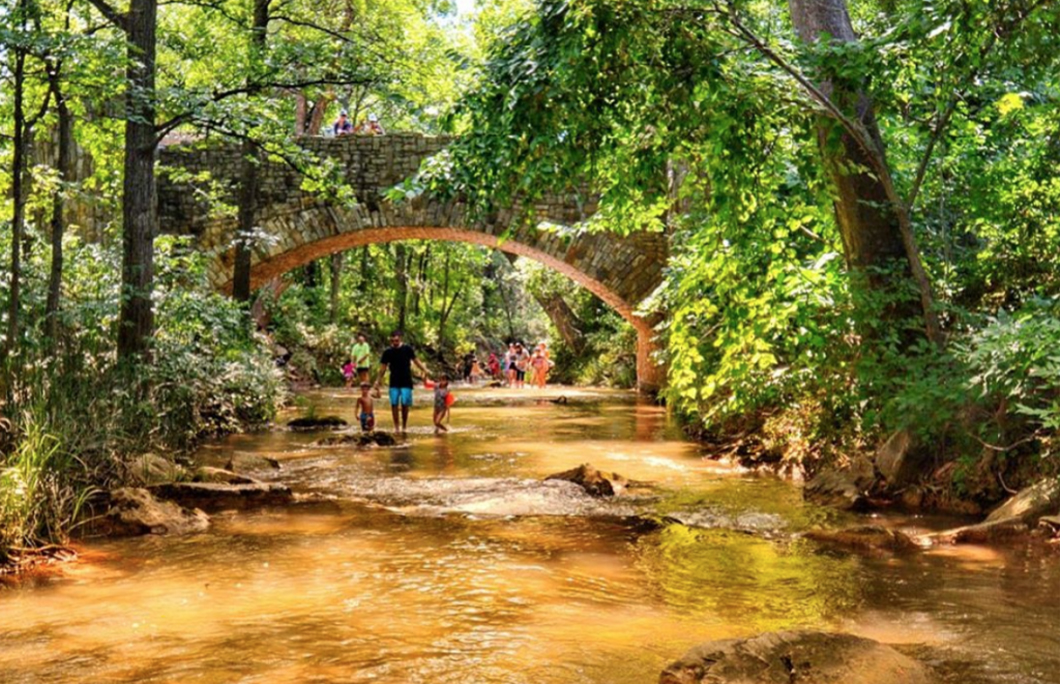 Oklahoma Waterfall Road Trip
Hit the road and explore these amazing sites in Oklahoma where natural streams, waterfalls, rivers and lakes will take your breath away. You'll visit some of the best waterfalls and parks in the state, so take your time and stop off for scenic trails and summer swims along the way.
Distance: 365 miles
Route highlights: Chickasaw National Recreation Area; Turner Falls; Medicine Park; Wichita Mountain Wildlife Refuge; El Reno
When to do it: Spring-Fall
---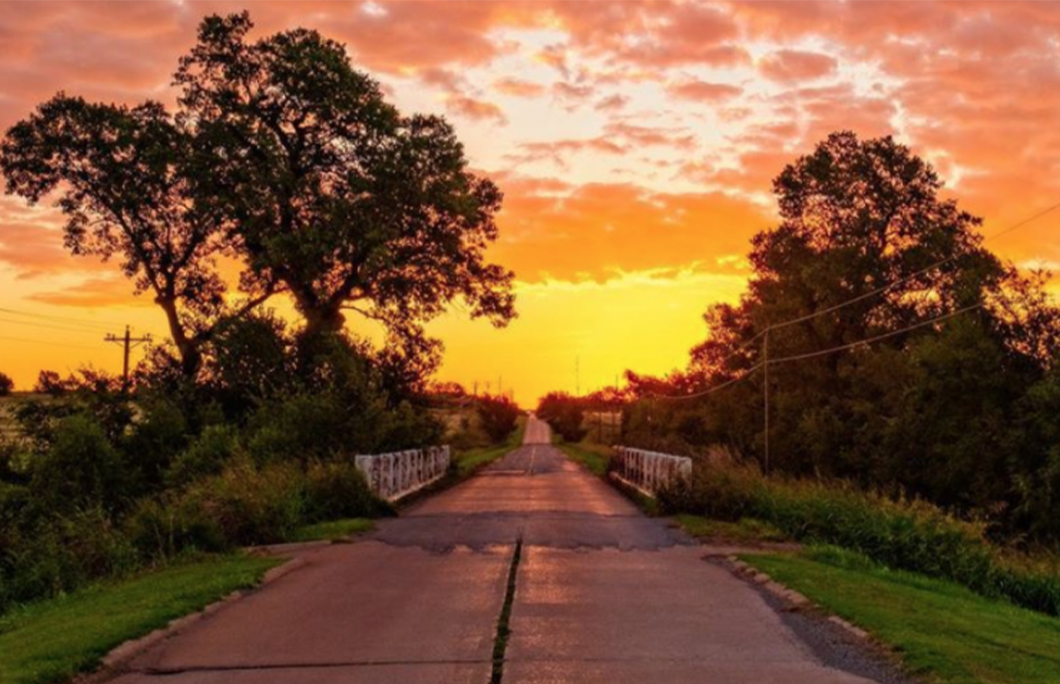 Route 66
The nation's longest driveable stretch of Route 66 cuts through Oklahoma, making its way past charming towns, roadside diners and quirky attractions. Experience Oklahoma City, Tulsa and authentic hometowns along the Mother Road for a great road trip across the state.
Distance: 337 miles
Route highlights: Highway 44; Vintage Iron Motorcycle Museum; Oklahoma Route 66 Museum
When to do it: Year-round
---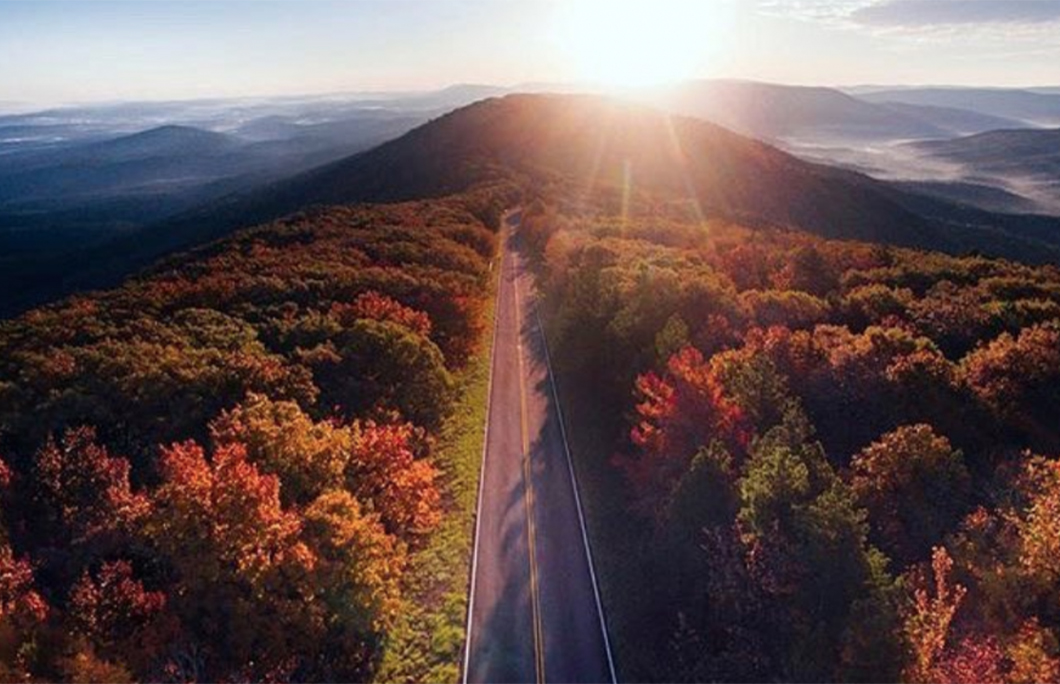 Talimena Scenic Drive
The Talimena Scenic drive winds 54 miles along the crest of Rich Mountain and Winding Stair Mountain in the Ouachita National Forest. You can explore the golden valleys of a majestic byway and discover historic towns along the way, learning about the prehistoric Caddoan people, early settlers of Rich Mountain, the legacy of the Civilian Conservation Corps (CCC), and the Choctaw Nation (tribe) in Indian Territory.
Distance: 52 miles
Route highlights: Ouachita Mountains; Horsethief Spring; Mena (AR)
When to do it: Spring, Summer
---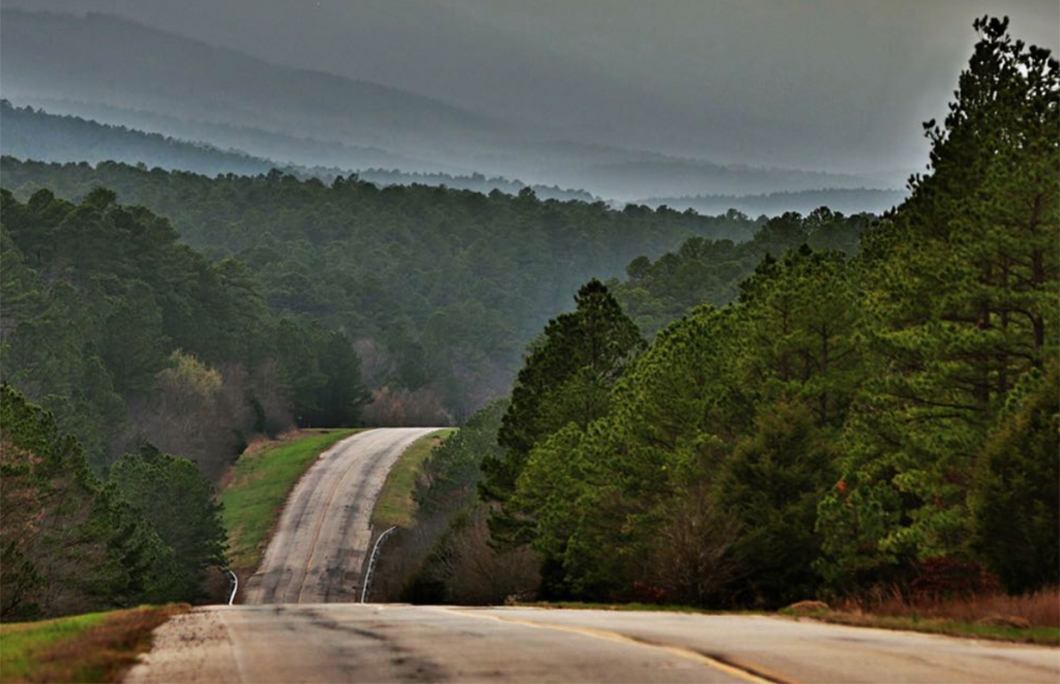 Mountain Pass Scenic Byway
This beautiful road follows US Highway 259 for 23 miles between Page, Oklahoma and Octavia, Oklahoma. The drive crosses the tops of the Ouachita Mountains and cuts through the 26,445-acre Winding Stair Mountain National Recreation Area, with breathtaking views of the mountain slopes as you drive.
Distance: 28 miles
Route highlights: Winding Stair Mountain National Recreation Area, Holson Valley, Ouachita National Recreation.
When to do it: Fall, Spring, Summer
---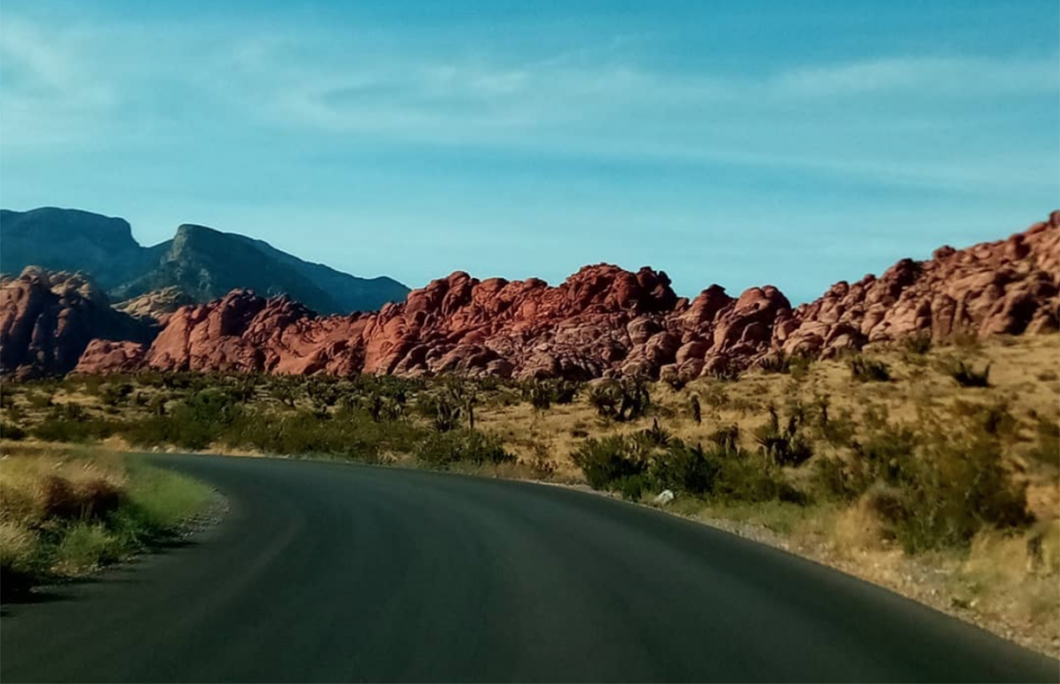 Route 8 State Parks
This easy route starts in Watonga and ends in Hinton, but there's so much to see! You can stop at both Roman Nose State Park and Red Rock Canyon State Park, so pack your walking shoes to make the most of the opportunities to explore on this road trip along red canyons and cliffs.
Distance: 31 miles
Route highlights: Roman Nose State Park; Red Rock Canyon State Park
When to do it: Year-round
---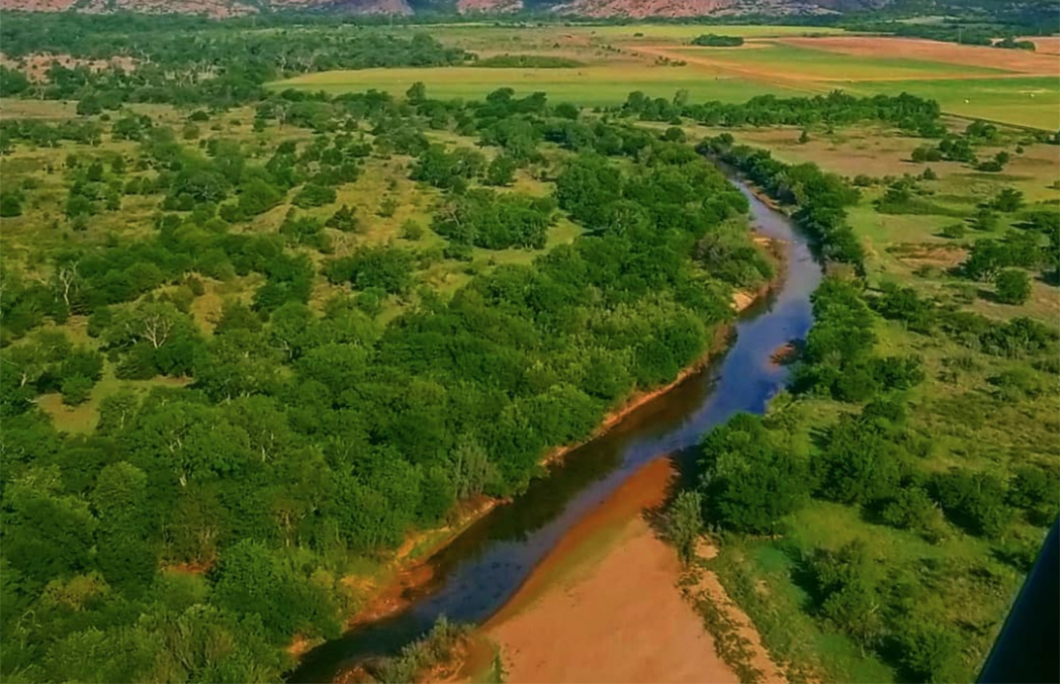 Quartz Mountain State Park
Follow the route that runs between Altus and Lone Wolf for views of Lake Altus and the ultimate reward at the end: Quartz Mountain. An ancient, sacred, and inspiring site, Quartz Mountain was once ceremonial grounds for Kiowa, Comanche, Wichita, Apache, and Caddo tribes. In the right light – just when the sun shines low – the mountain appears to shimmer.
Distance: 27 miles
Route highlights: Quartz Mountain; Wichita Mountain Range; Lake Altus
When to do it: Spring, Summer
---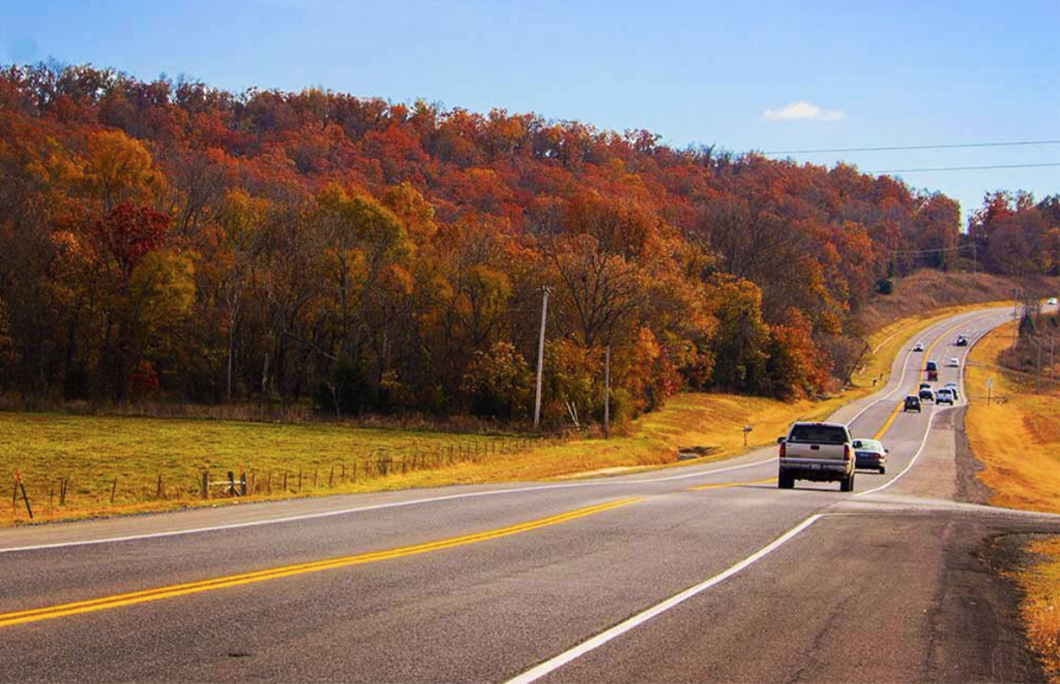 Cherokee Hills Byway
Situated in the foothills of the Ozark Mountains, the Cherokee Hills Scenic Byway is a showcase of eastern Oklahoma's rich cultural and historical background. You'll be awed by first views of Lake Tenkiller, while further down the byway, you are greeted by stunning views of the Cookson Hills and the lush forests of the lower Ozark Mountain range.
Distance: 84 miles
Route highlights: Ozark Mountains; Illinois River; Lake Tenkiller
When to do it: Year-round