The 25 Best Pizzas In Tennessee
Many people wouldn't dream of life without pizza – it is, after all, one of those great American dishes, but did you know that Tennessee pizza is up there with the best? The Volunteer State might be better known as a fried chicken and biscuits stronghold, but to say that pizza in Tennessee is loved is a serious understatement.
Looking through these Tennessee pizza joints will only make you love pizza more. You are advised to leave any diet plans you may have at the front door!
The Best Pizza in Tennessee, How do these rankings work?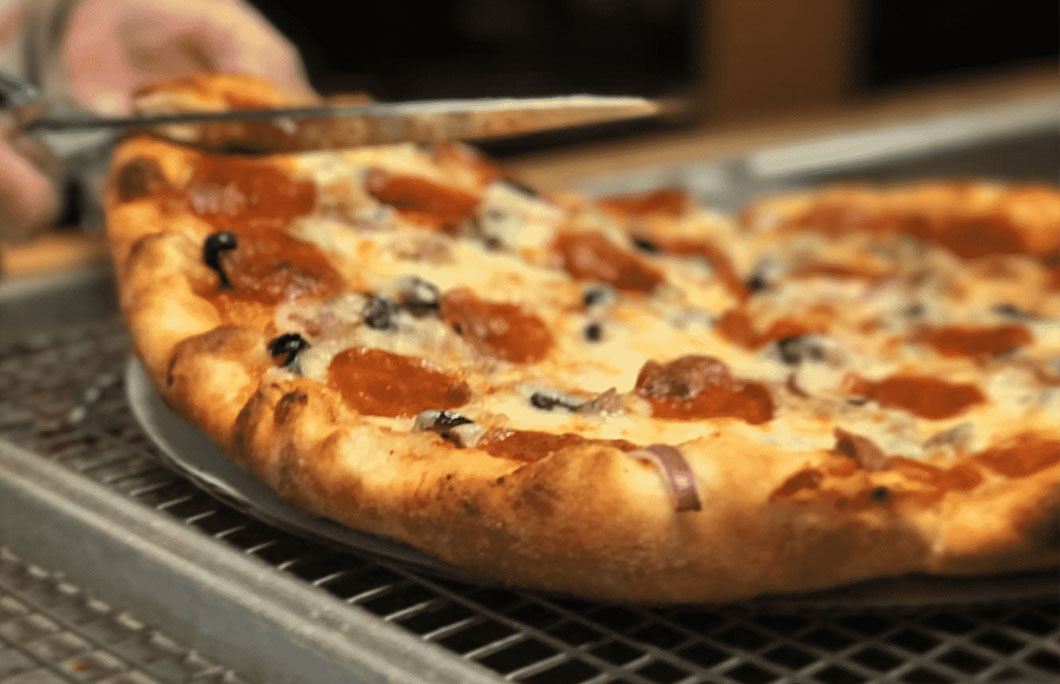 1. Big Ed's Pizza – Oak Ridge
Although Big Ed himself is no longer here, his pizza legacy has been passed down through the family, with all of the dough and sauce made fresh daily in the restaurant using Big Ed's original recipes. It's proper old school pies here – baked in huge ovens before being cut into slices with large scissors. Toppings include house-smoked BBQ chicken and Applewood bacon.
---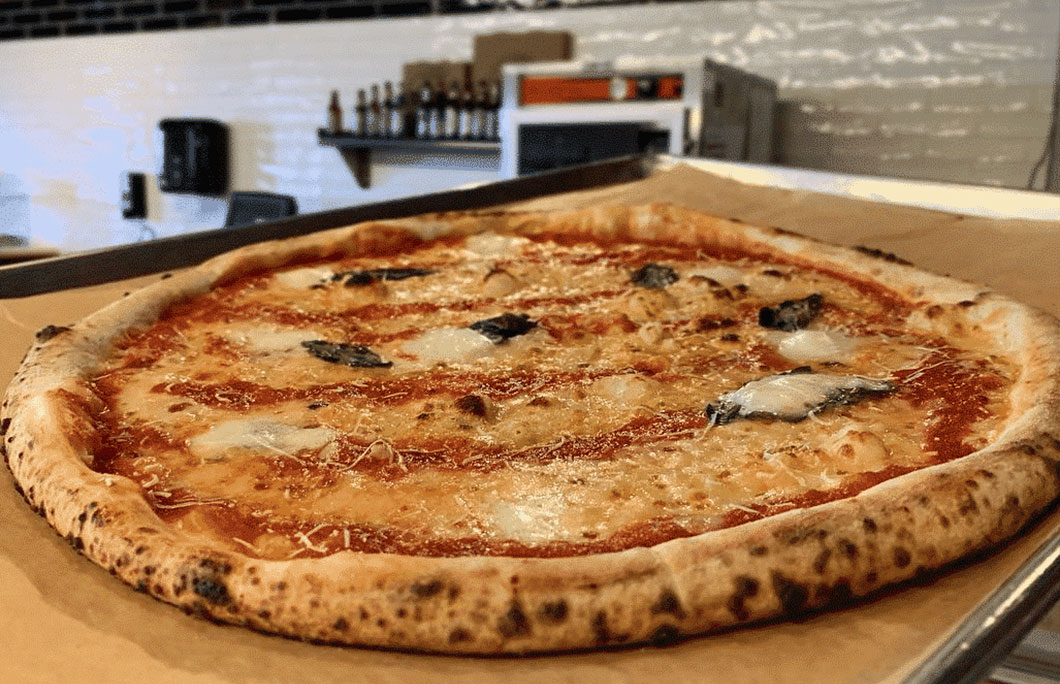 2. DeSano – Nashville
They follow the strict guidelines Associazione Verace Pizza Napoletana (VPN), so you know for sure that you'll get an authentic Neapolitan pie here. You can't go wrong with their Margherita D.O.P, made with San Marzano tomato sauce, basil, garlic, scamorza, mozzarella di bufala, pecorino romano.
It's also BYOB, so you can splash the cash on extra pizza instead.
---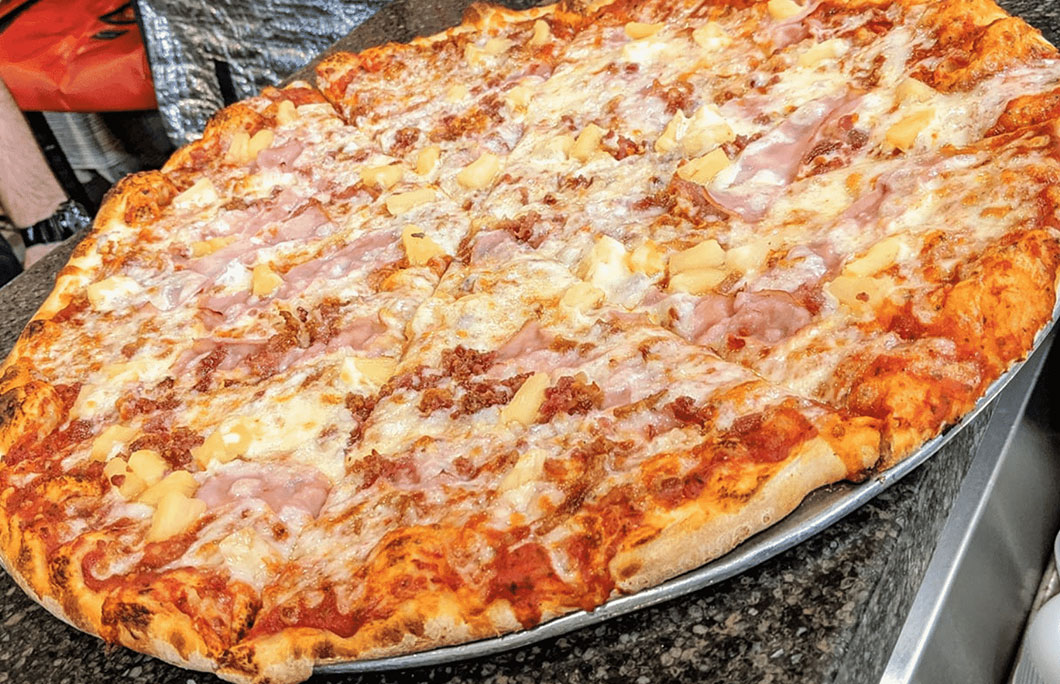 3. Tennessee Pizza Company – Seymour
This spot is a local favourite for pizza in Seymour, and that tells you everything you need to know about their quality.
The bases are thing and crispy and come with a large selection of delicious toppings. There are lot of other great items on the menu, but it is hard to look past the pizza. Hey, they're called Tennessee Pizza Company for a reason!
---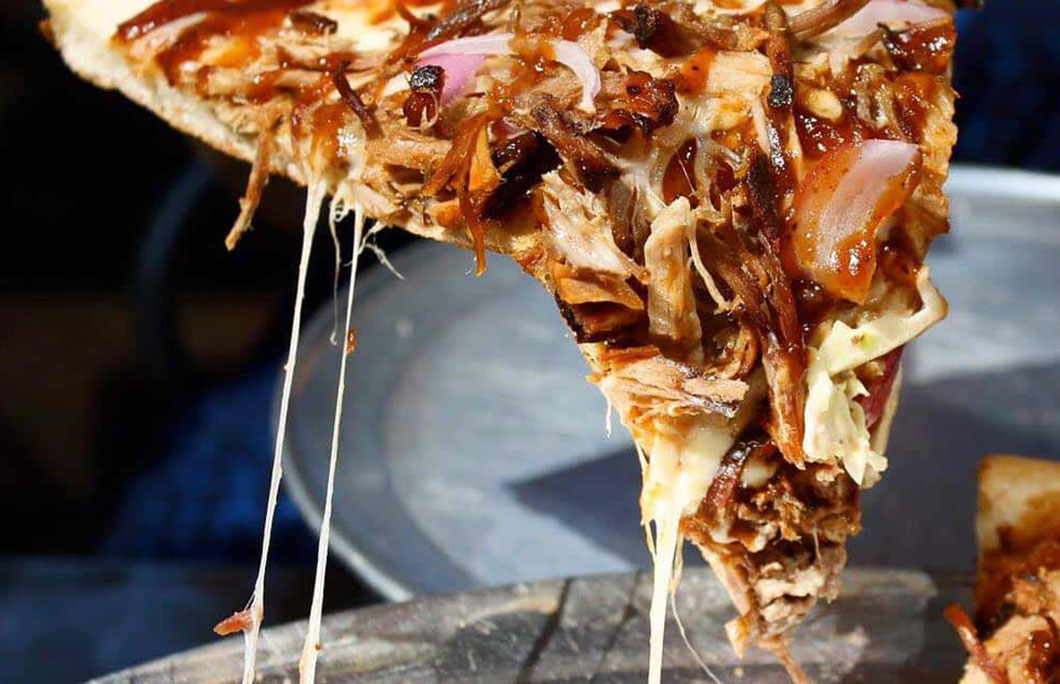 4. Aldo's Pizza Pies – Memphis
Aldo's two locations serve big, New York-style pizza pies loaded with fresh toppings. The basic Vodka Pie is made with Aldo's famous vodka cream sauce and housemade mozzarella.
Or go for The Memphis, made with BBQ sauce, slow-smoked pulled pork from Central BBQ, mozzarella, red onion, and coleslaw. The Midtown location has a nice rooftop patio where you can order by the pie or by the slice.
---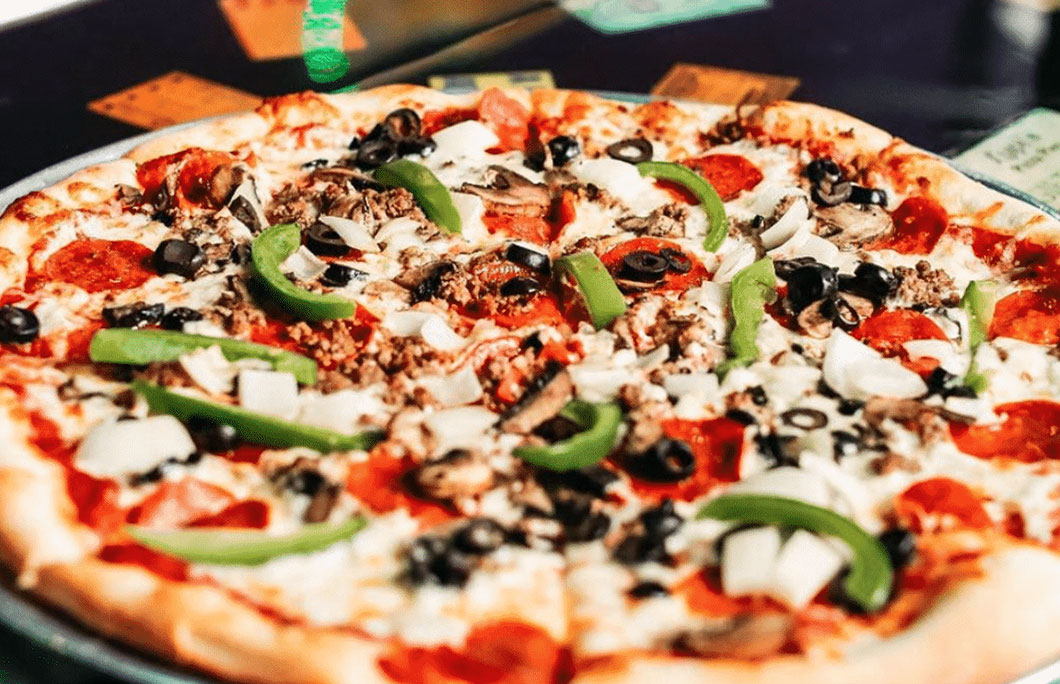 5. Lupi's Pizza Pies – Chattanooga
Lupi's was the first Chattanooga pizzeria to serve authentic hand-tossed pizza since opening in 1996, and is still a beloved spot to come for the freshest dough and over 30 pizza toppings. If you need a little inspiration for topping combos, the friendly staff will steer you towards some signature picks. Think: The Lilian pie, with pesto, pepperoni and feta cheese.
---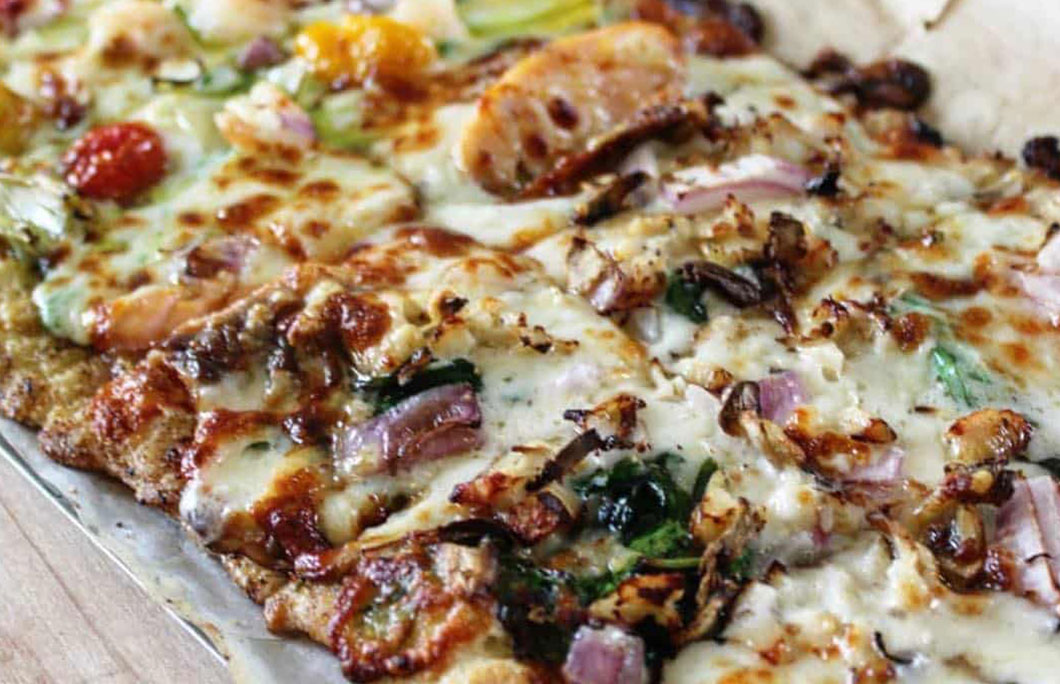 6. Slim & Husky's Pizza Beeria – Nashville
Slim & Husky's Pizza Beeria is a fast casual, artisan pizza shop (with two Nashville stores) that's wildly popular with locals – one look at the line snaking down the street outside at peak time says it all. But you know what? Pizza this good is worth the wait. It's flatbread-style, with toppings such as Spicy Red Sauce, Fresh Mozzarella, Heirloom Tomato Blend and Fresh Basil.
---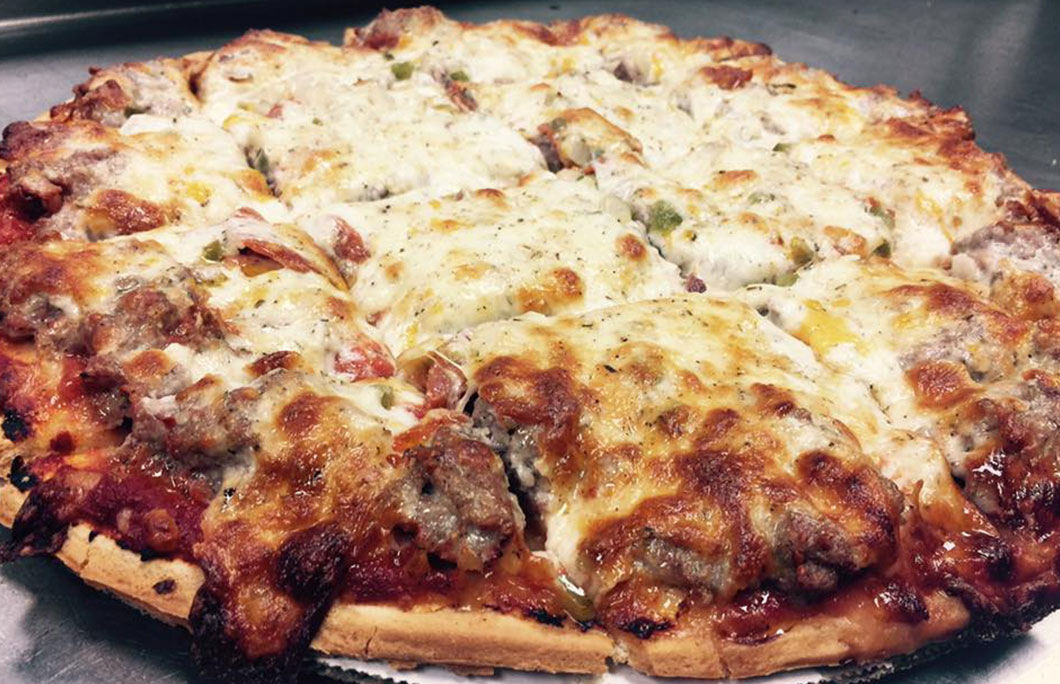 7. Broadway Pizza – Memphis
Serving old-fashioned style pizza since 1977, this local family-friendly chain is a Memphis institution, known for thick, hearty pies with the toppings baked under the cheese. The Broadway Special has smoked sausage, sausage, beef, pepperoni, and Canadian bacon, sprinkled with mushrooms, black olives, bell peppers, and onions.
Call ahead to reduce your wait time.
---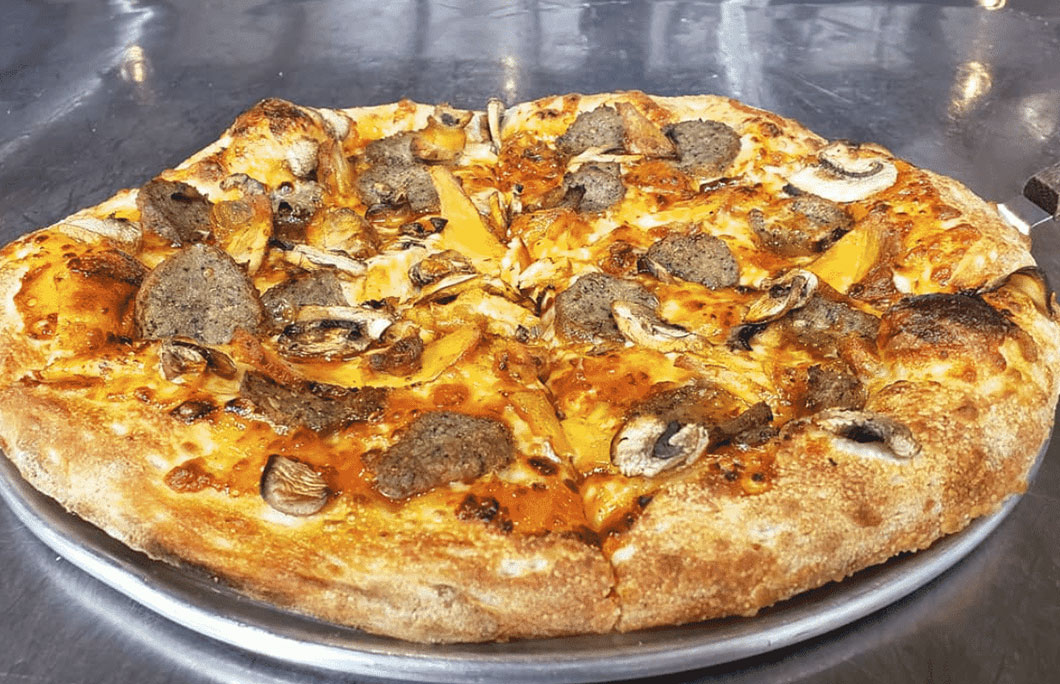 8. South Coast Pizza – Knoxville
This neighbourhood shop serves up pies that are made to share (there's too many tempting pies to only order one!), so you'll need to bring a large group of friends with you. Order by the slice to mix and match things up a little, or try a whole one on your own.
Highlights include the Winner Winner Chicken Dinner, which has an olive oil & garlic base, pepperoni, mozzarella, smoked chicken, mushroom and shredded parmesan.
---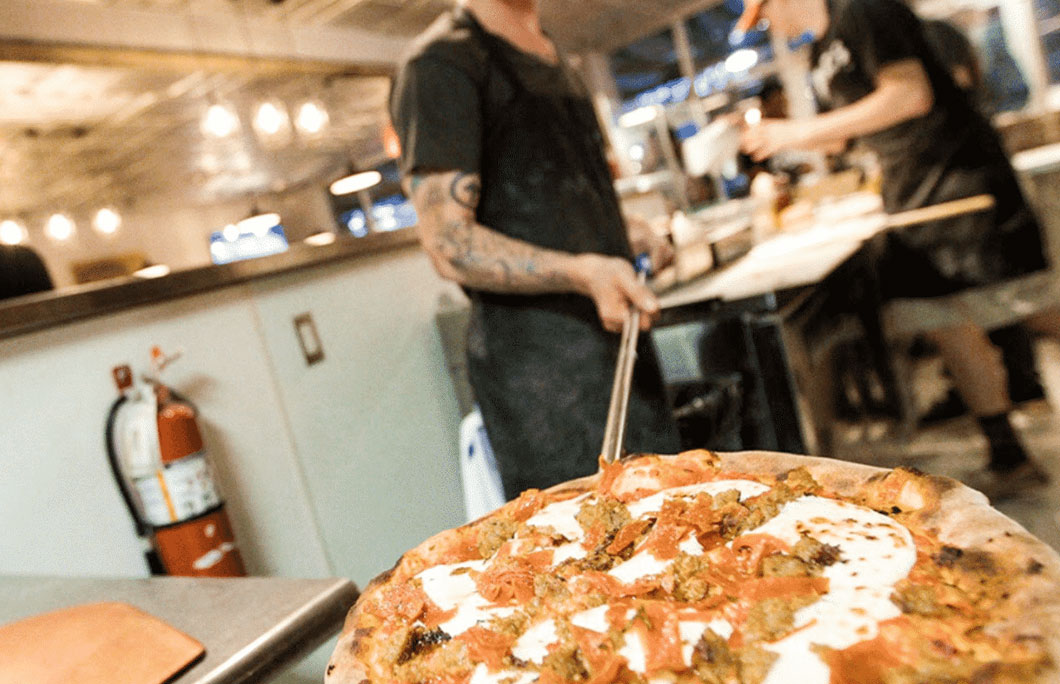 9. Hard Knox – Knoxville
All the pies at this fantastic pizzeria use ingredients that are fresh and locally sourced whenever possible, and the pizzas are then cooked at over 750 degrees in their wood-fired oven. The pies here have everything you want: charred dough, rich passata and the best toppings, such as sweet Italian sausage, smoked mozzarella or artichoke hearts.
---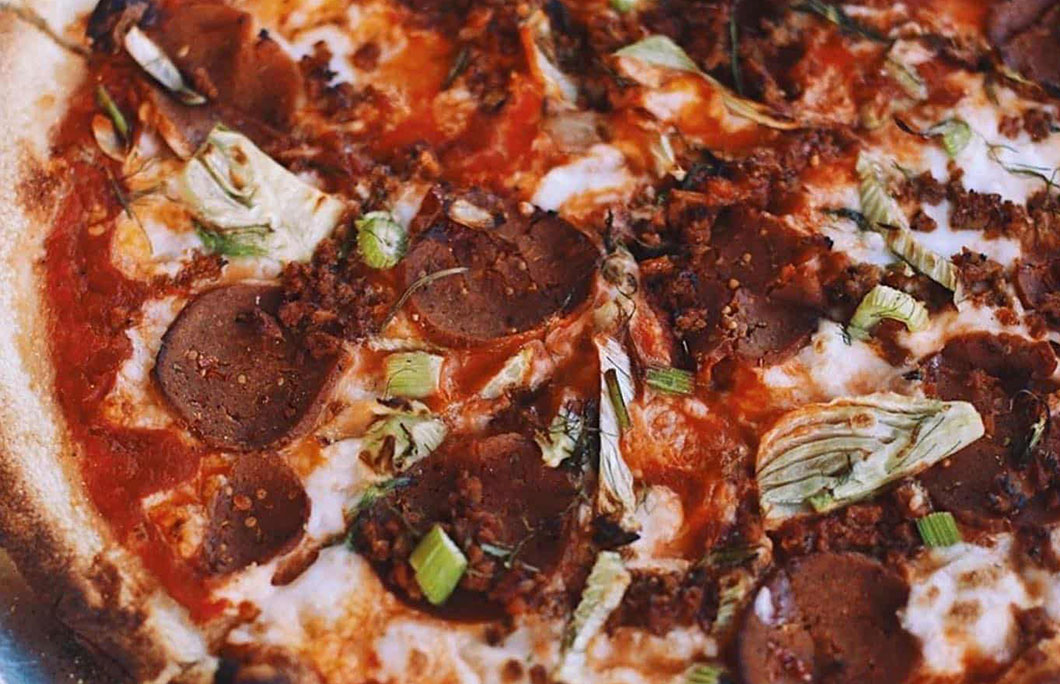 10. Nicky's Coal Fired – Nashville
Nicky's pies are made in the style of a Napoletana pizza, but because of the sourdough starter, and use of a coal burning oven rather than wood, they are unique; a bit crispier, and super tasty. The chefs here are the real deal – they try to do as much in house as possible and make their own charcuterie, creamy gelato, pickles and all sorts of other goodies.
---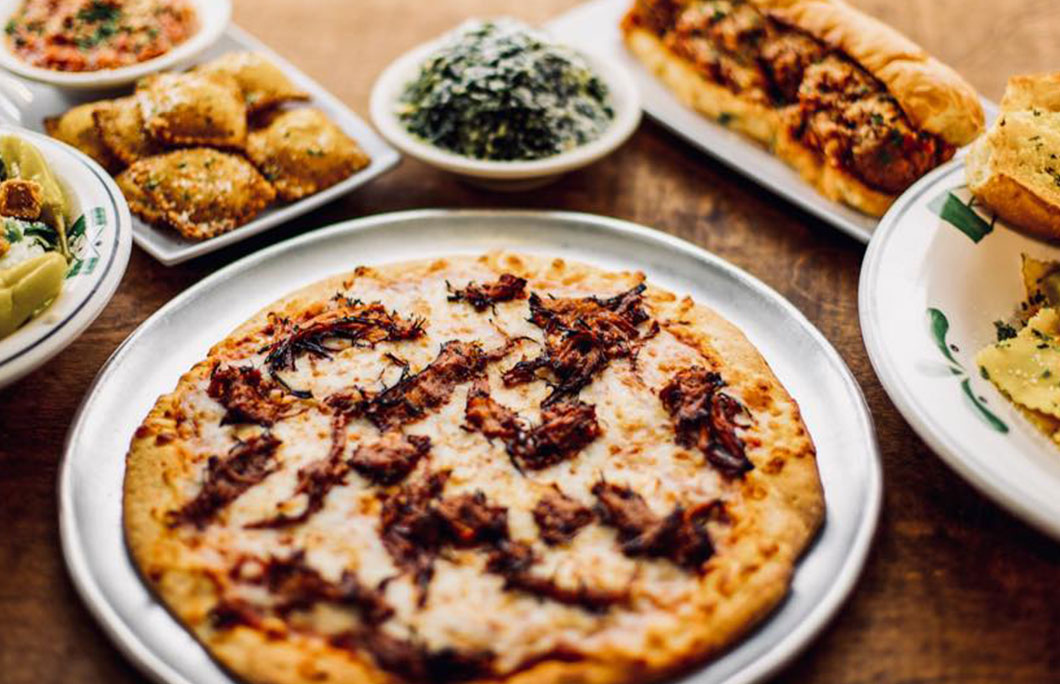 11. Garibaldi's Pizza – Memphis
This locally-owned Memphis tradition has been open for nearly half a century because they know good pizza starts with good ingredients. Garibaldi's breads, doughs, and sauces are all freshly prepared in-house on a daily basis. There are three locations, but the OG Garibaldi's is near the University of Memphis, complete with UofM Tigers room, pinball, and cheap pitchers of beer.
This location and the Germantown location both offer a popular lunch buffet from 11am-2pm.
---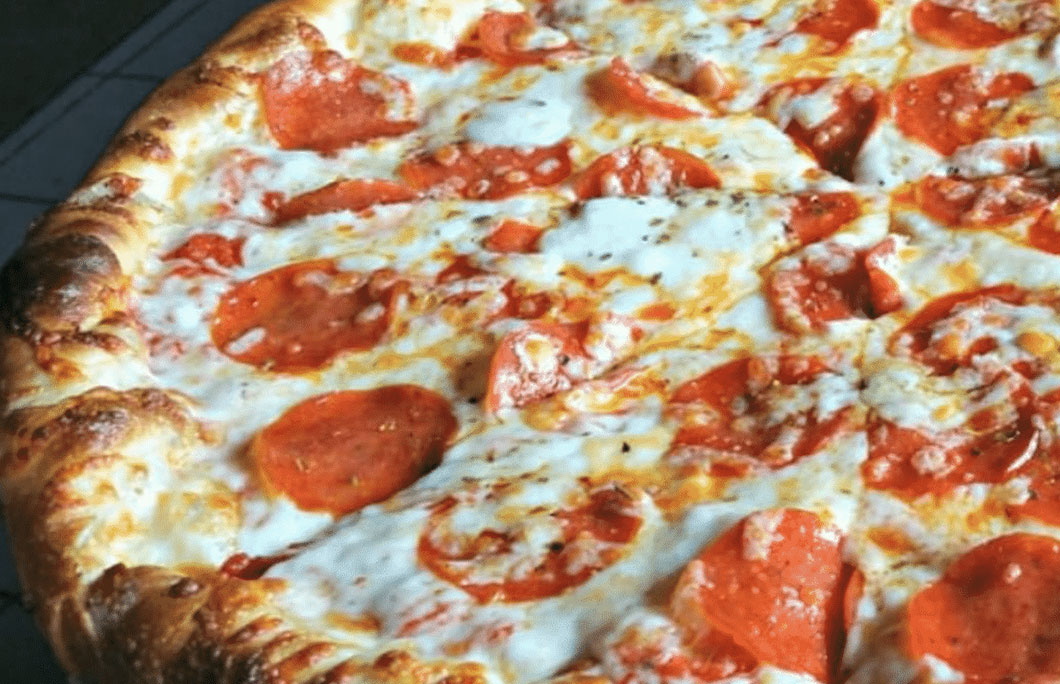 12. Best Italian Cafe & Pizzeria – Gatlinburg
Best Italian sticks to the classics, but does them seriously well. Feast on golden garlic knots and traditional pizzas with toppings such as Canadian bacon, feta cheese, pepperoni or spinach. If you want to try something different – and believe us, you should – order the Brazilian Bechamel pizza.
It's with a rich, white sauce with green pepper, onions, celery and seasonings on a thin crust, topped with chicken, red pepper, spinach, pineapple, mild banana peppers, fresh fest cheese and pesto.
---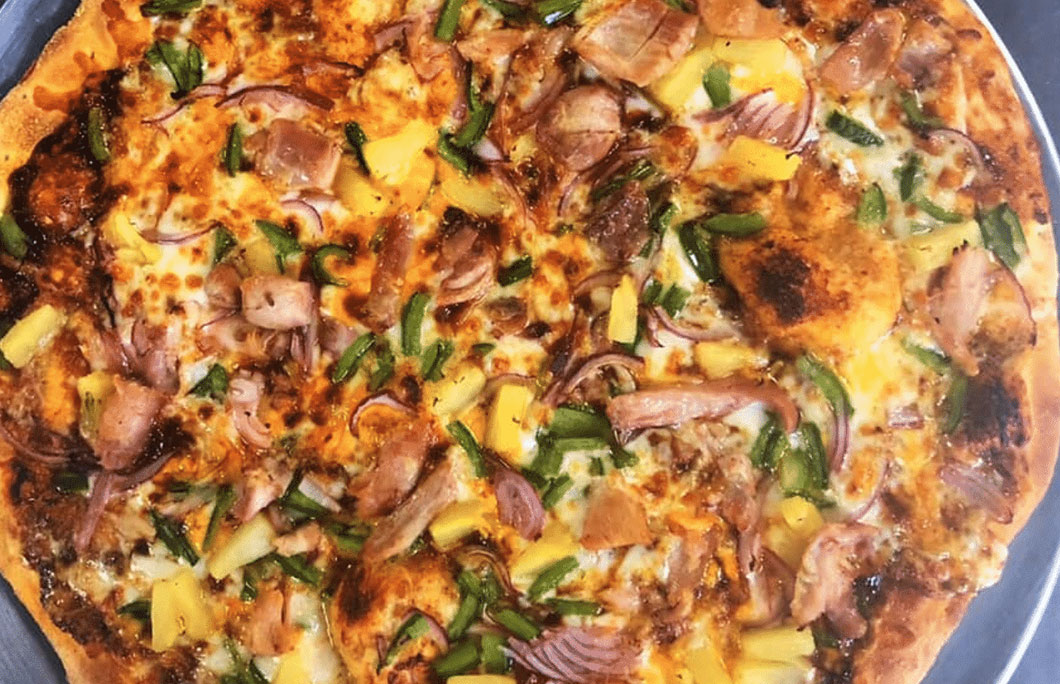 13. Red 7 Pizza Co – Columbia
Go creative with sauce bases such as sweet & spice Thai, sundried tomato pesto or a creamy Alfredo at this brilliant little pizza joint in Colombia. Or, keep things classic with a signature creation such as The Red 7, which has mozzarella, pepperoni, sausage, green peppers and olives.
You'll be dreaming about the pies here long after the last slice is gone.
---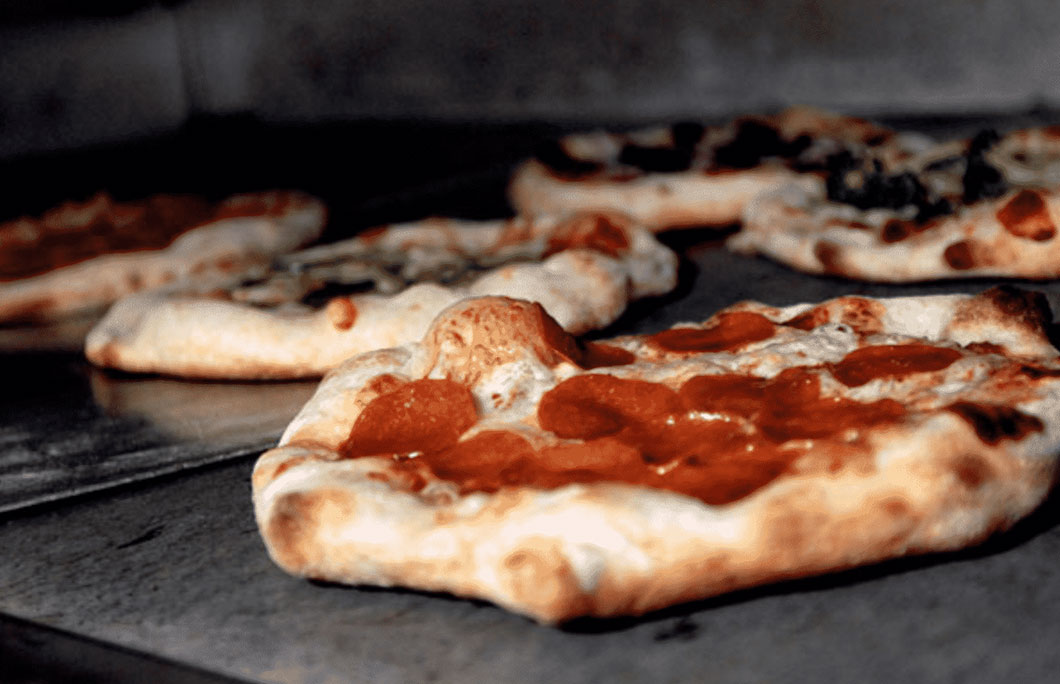 14. The Tomato Head – Knoxville
The Tomato Head is all about fresh, natural and local produce and you can taste the quality in every bite – right down to their handmade dough from unbleached flour. Their crusts are big and spongey and wonderfully chewy. Along with their fresh toppings (from baked tofu to fontina cheese), this is as tasty as a pizza gets.
You'll quickly see why it's one of the best places for pizza in Pennsylvania.
---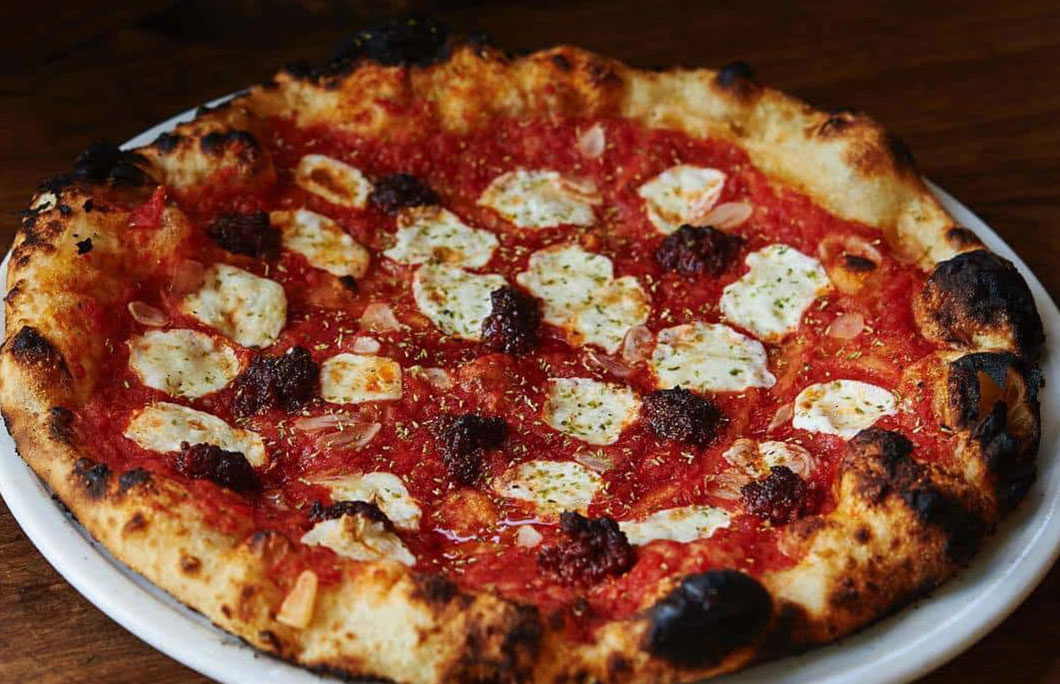 15. Pastaria – Nashville
This St. Louis import has a gourmet menu of nine different pies, all of which are cooked to perfection in the wood-fired oven. Pastaria always has the right amount of charring on the pizza, with doughy crusts and droolworthy toppings. The Roman is a classic: tomato, garlic, bacon, mozzarella, pecorino and chilli.
---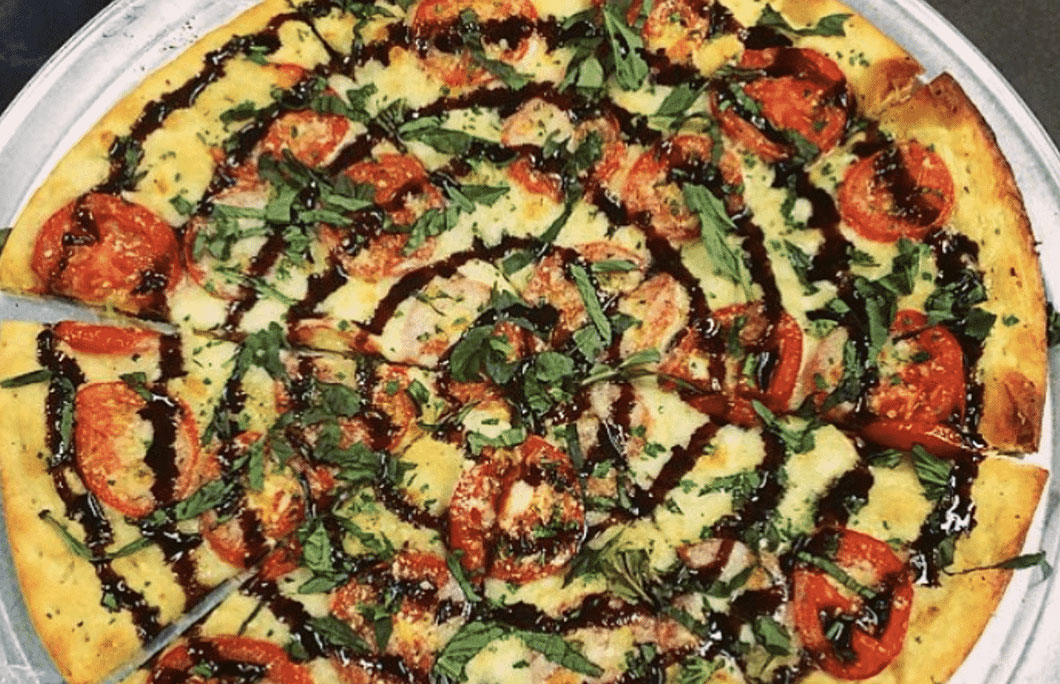 16. Ciao Bella- Memphis
A true landmark in this bustling East Memphis neighbourhood, this classic-meets-contemporary style dining it a fusion of Italian and Greek cuisine.
Ciao Bella's handmade pizza selection — just one of many categories on the dinner menu — is packed with flavorful options in the form of a classic crust, calzone or flatbread.
---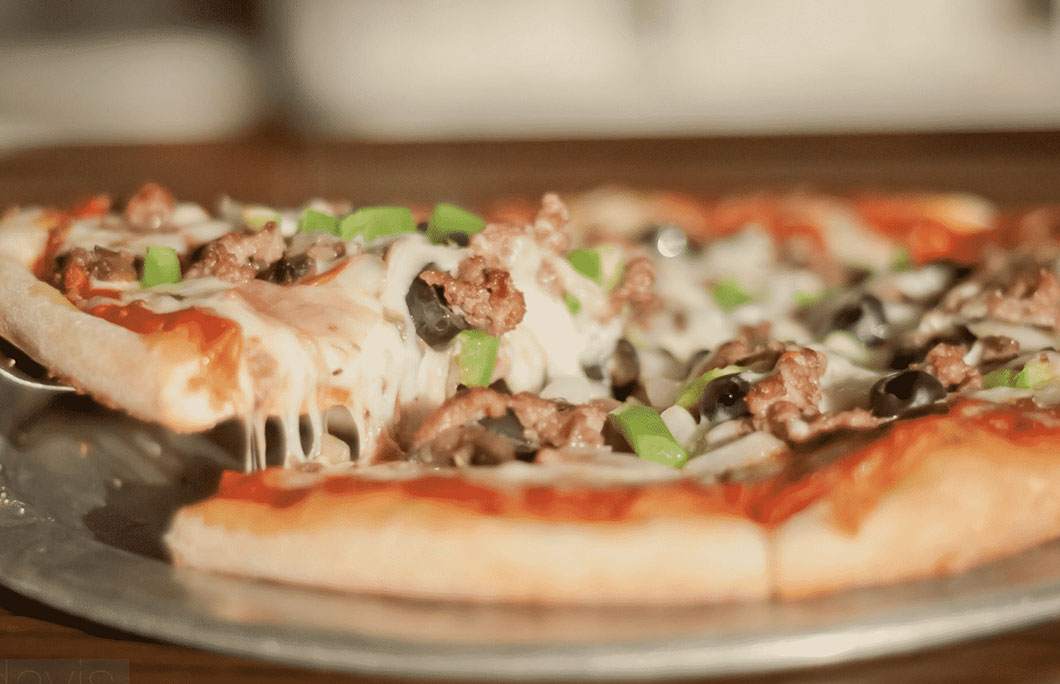 17. Pizza Palace – Knoxville
Pizza Palace has been a go-to spot for filling and tasty pies in Knoxville for more than 60 years, so that should tell you all you need to know about how popular this place is. They know not to mess with something already perfect, so you won't find any whacky ingredients here, just the beloved favourites.
Think: ground beef or pepperoni. Pies are hand-tossed and tasty.
---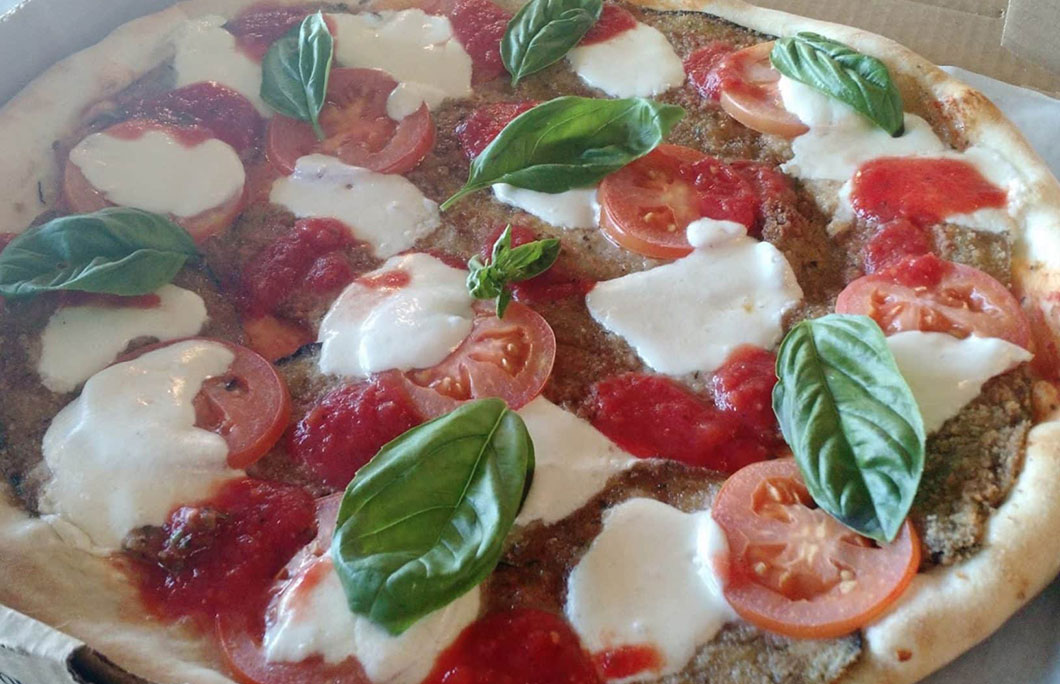 18. Little Italy Pizza – Memphis
Looking for authentic Italian New York-style pizza? Look no further than this unassuming Memphis pizzeria located in the Medical District of Midtown. Oversized and satisfying, the thin, extra-large pie has just the right fresh mozzarella cheese-to-slightly sweet tomato sauce ratio on a thin, flaky crust.
Get a slice to-go or order delivery. Little Italy's garlic knots ought to help you with the $15 delivery minimum.
---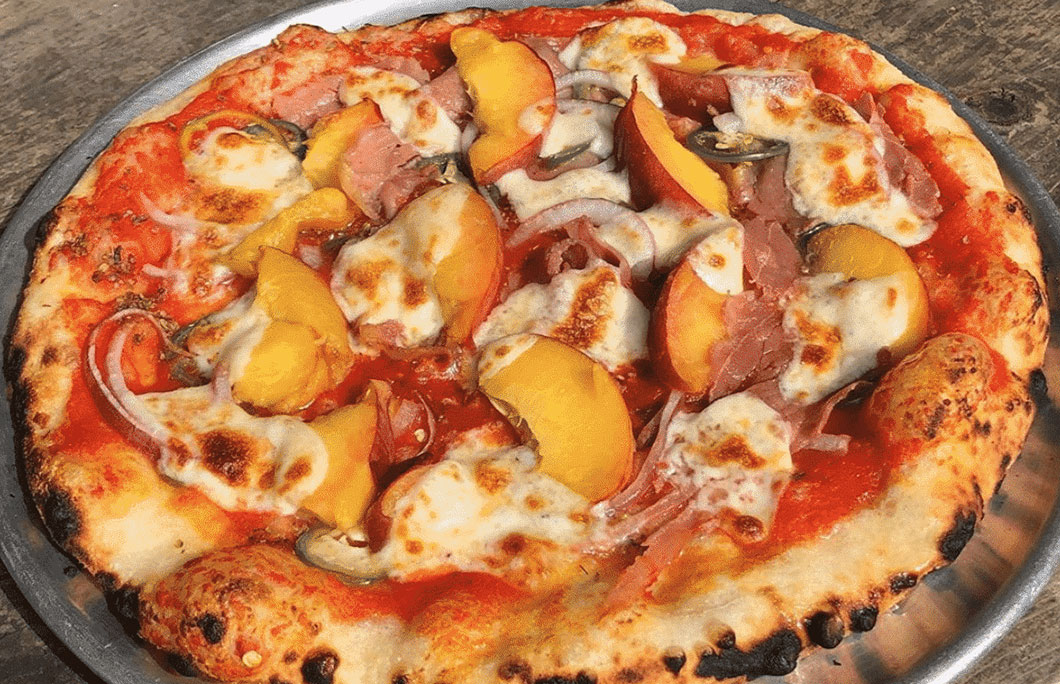 19. Lockeland Table – Nashville
Lockeland Table isn't a pizzeria, but it does have pizza on the menu and a wood-fired oven. Going with the high quality standard of the rest of the food here, the pizza is a cut above the norm. Their take on a classic Hawaiian is a must-try – it comes with Peach Truck peaches, tenshootoe ham, aged provolone, oregano, jalapenos, red onion and local honey.
---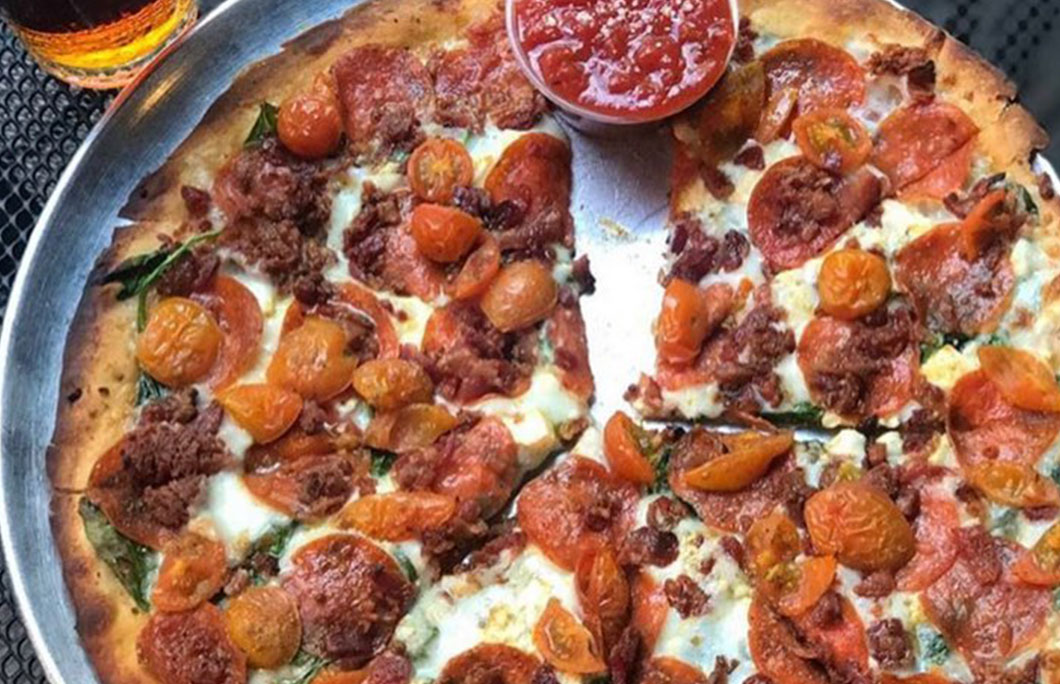 20. Memphis Pizza Cafe
With four locations, this is one of the best places for pizzas in Memphis since the '90s. The super-crispy, flaky, crunchy, thin-crust might be the best in Bluff City. With options including the Ultimate Cheese, made with mozzarella, cheddar, and feta.
Or, get the Alternative, a sauce-less pizza with olive oil, garlic, fresh tomato, basil, and mozzarella. Yum. There's even S'Mores dessert pizza and breakfast pizzas on Saturdays until 3pm.
---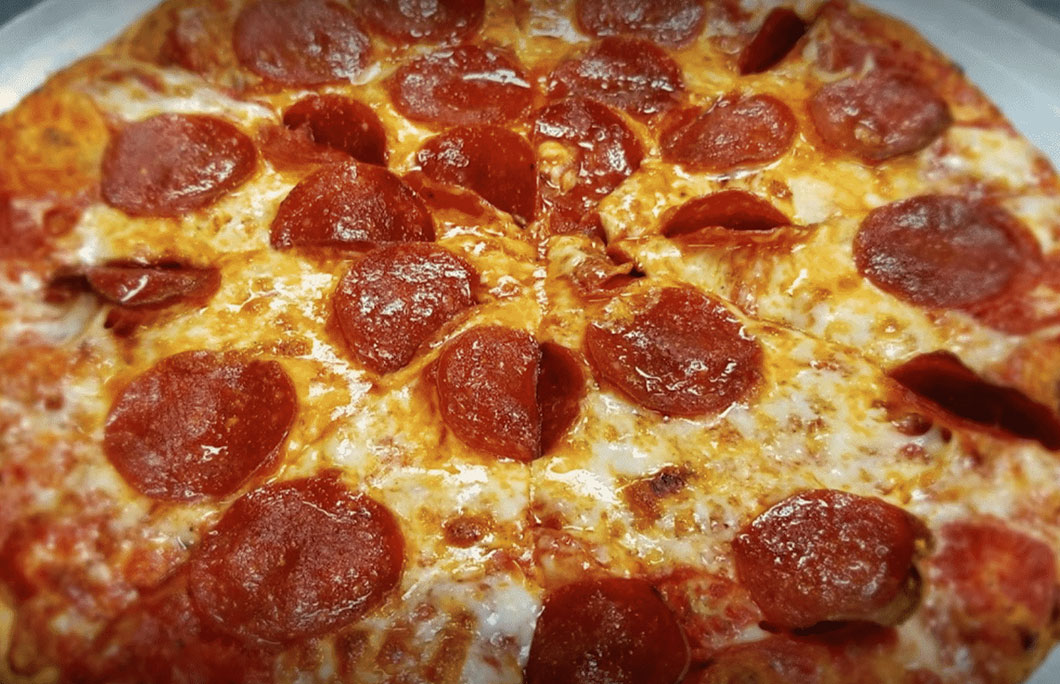 21. Mr. T's Pizza & Ice Cream – Chattanooga
Mr. T's is passionate about their pizza, putting great effort into their homemade dough, house-shredded cheese and premium toppings. Classic toppings and a generous portion of bubbling cheese makes this one of the best in the biz. Pies are laden down with juicy salami and and you can even opt for vegan cheese.
You'll have to roll yourself out.
---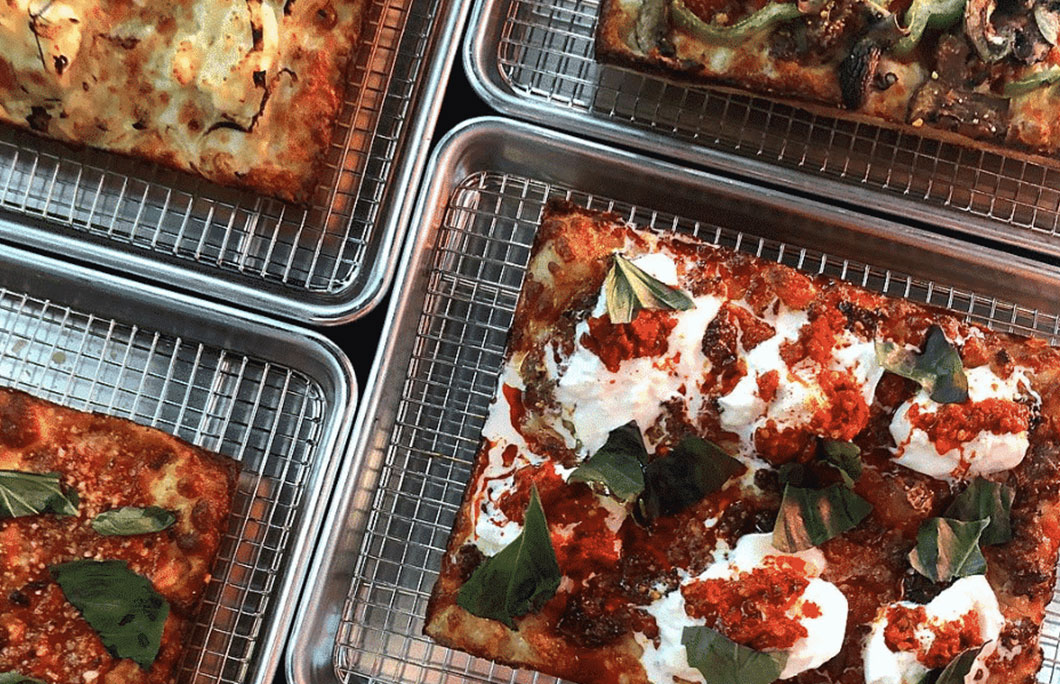 22. Emmy Squared- Nashville
The couple behind this mega-popular restaurant say their first shared meal was a pizza while sitting in their dorm room. Their love for pizza was born there and Matt and Emily have gone on to create pizza restaurants in NYC and now Nashville.
Thin, crispy and bursting full of wonderful flavours. And yes, it's square. One of the best pizzas in Nashville.
---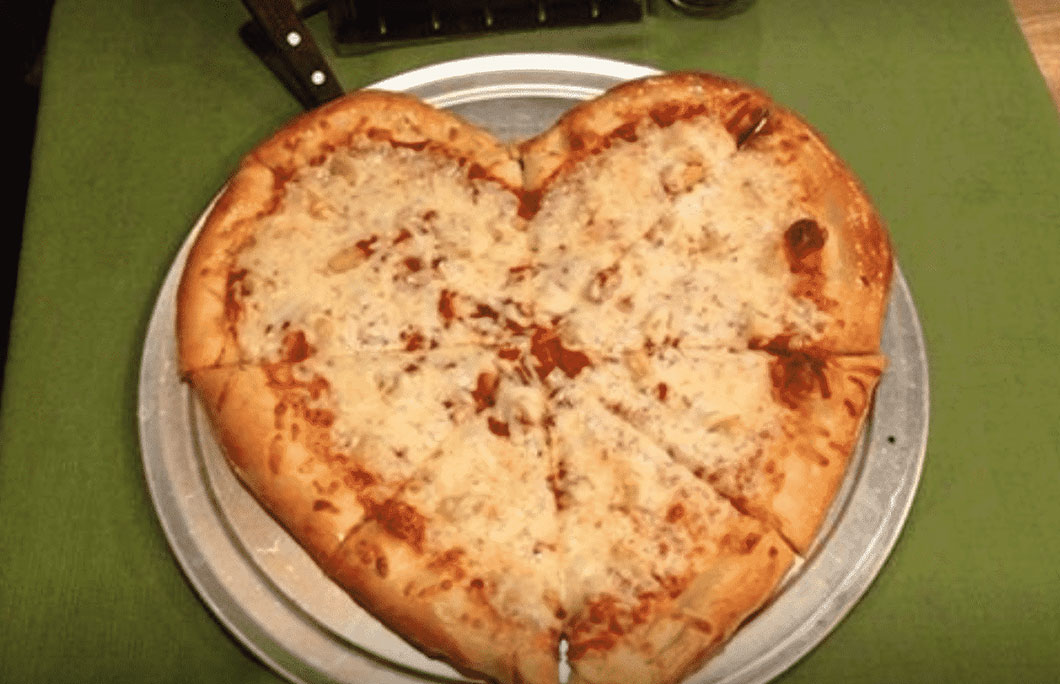 23. Nona Lisa Pizzeria – Watertown
Nona Lisa is a charming local pizzeria that does superb pizzas, with fresh high quality toppings and a delectable dough.
Can't decide what to order? You'll never go wrong with the Sophia, a tasty pie with prosciutto, rosemary, fresh mozzarella, onion and fresh black pepper. Carnivores will drool over the Meat Lover's option with ground beef, pepperoni, sausage, Canadian bacon, bacon, chicken and Genoa salami.
---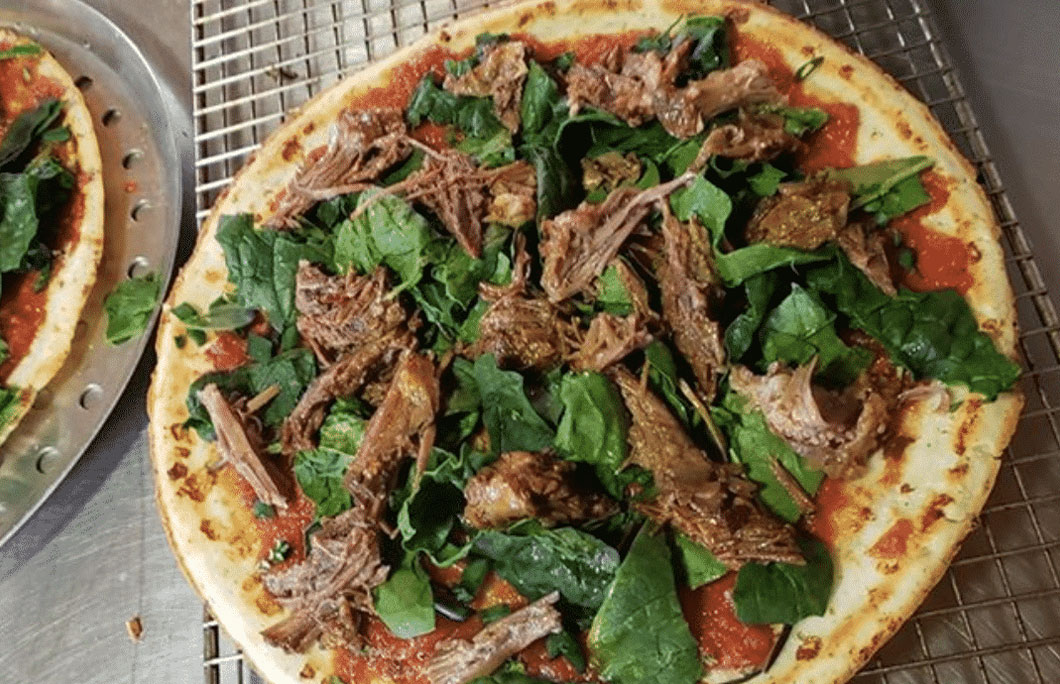 24. The Main Street Pizza Company- Johnson City
The only pizza operation in the region with their own farm! They grow the majority of their food at River Creek Farm in East Tennessee.
Toppings are king here, with close to 50 toppings like aged white cheddar, capers, crab, and octopus, there's something for everyone on this list!
---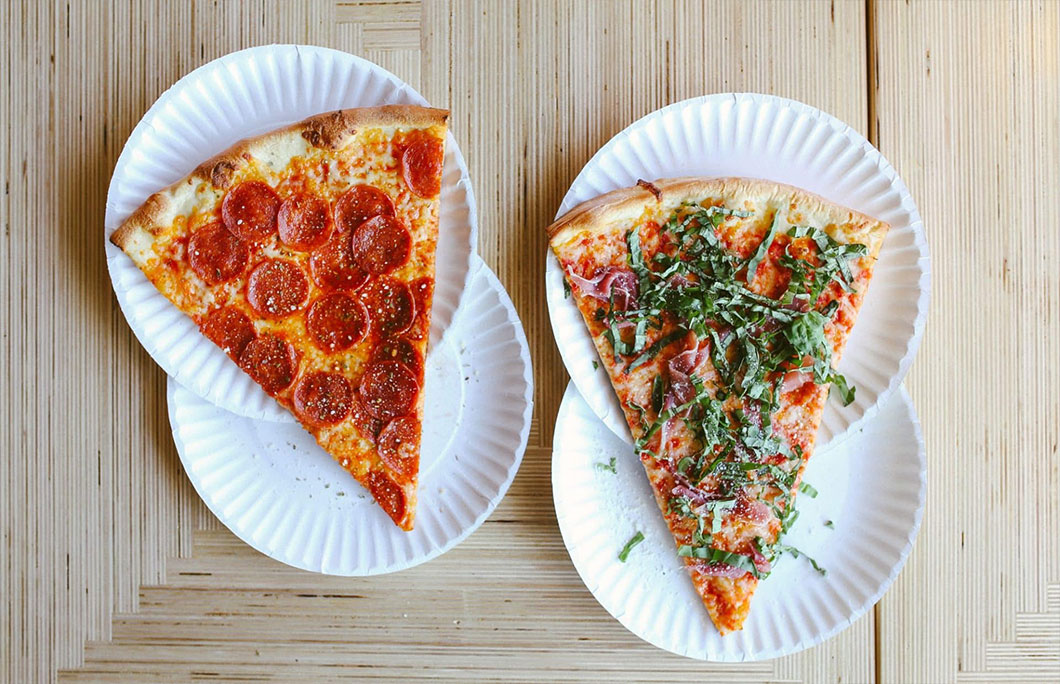 25. Five Points Pizza – Nashville
Want an NY-style slice? You'll be in heaven here. Five Points Pizza dough is made from scratch daily, aged in-house, hand-tossed, and topped with their hand-crushed plum tomato sauce and house-shredded mozzarella. There's over 20 varieties to choose from with two locations in city.
Bonus points for the late-night walk-up window where you can order on the trot.
Spending some time in the country? You'll want to check out The 50 best Places For Pizza In America.
---