The 25 Best Places For Bbq In South Carolina
There's no denying that the South has some of the best BBQ in the entire country. In general, North Carolina BBQ features a thin vinegar or ketchup-based sauce that's just as tantalising as it is unique. In South Carolina, however, things tend to stick to the sweeter side.
And, seeing as South Carolina is such a big foodie state, you'll find that the best BBQ joints around serve a range of different styles. From St. Louis ribs to Memphis dry rubs and even some traditional Texas-style BBQ, this state's just teeming with tasty BBQ.
Not sure where to go? We've got you covered. From Charleston to Columbia and all of the other small, charming town in between, this is where you can find the best BBQ in South Carolina.
Best BBQ In South Carolina, How do these rankings work?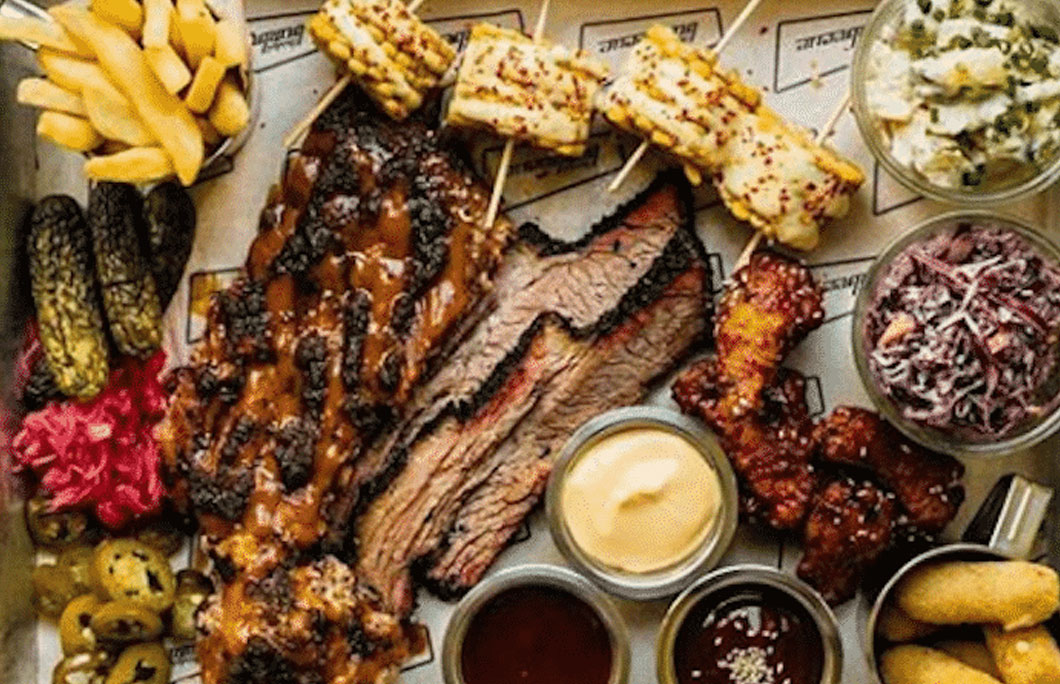 25th. Brisket – North Myrtle Beach
As the name suggests, this popular spot in North Myrtle Beach serves up some pretty iconic brisket. However, you'll find every type of traditional Texas BBQ on their menu. And, that includes Frito Pie and fried green tomatoes. Order a bourbon and prepare to devour some of the best BBQ in South Carolina here. Definitely get a combo tray as you're absolutely going to want to try more than one thing.
---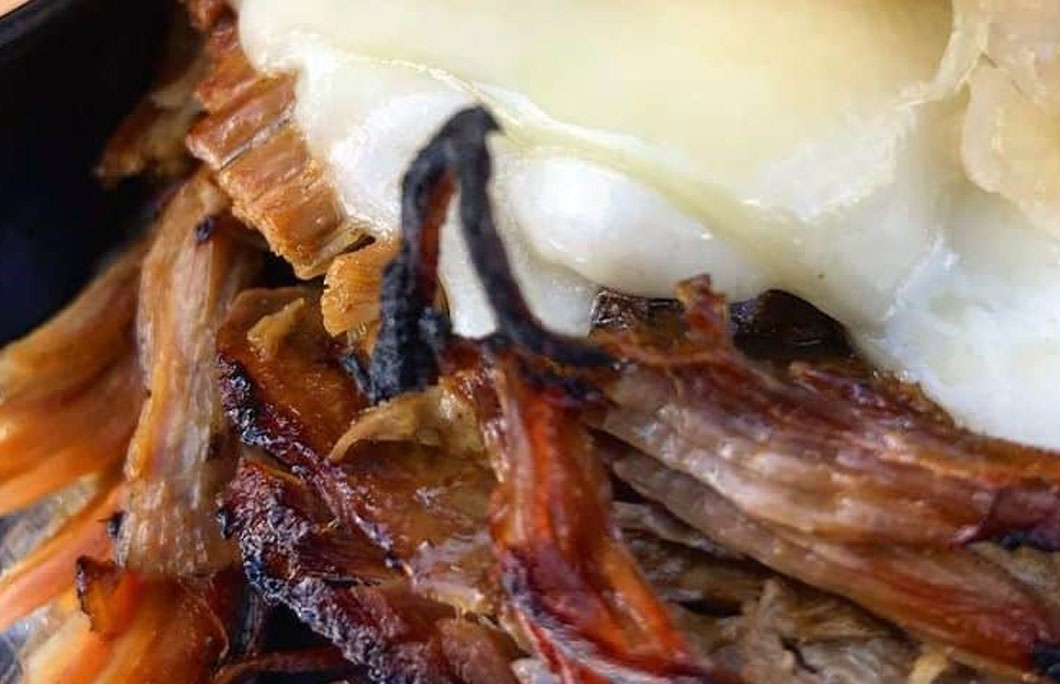 24th. Southern Belly BBQ – Columbia
Southern Belly is more of a sandwich shop than a full-blown, traditional BBQ joint, but that doesn't stop them from serving the best BBQ in Columbia. Their unique sauces are the real show-stealers here, which they douse all over their mouthwatering sandwiches. Order the Southern Belly Dipper, which comes with brown sugar rubbed barbecue topped with melted Swiss and bacon and Southern Belly white BBQ sauce.
---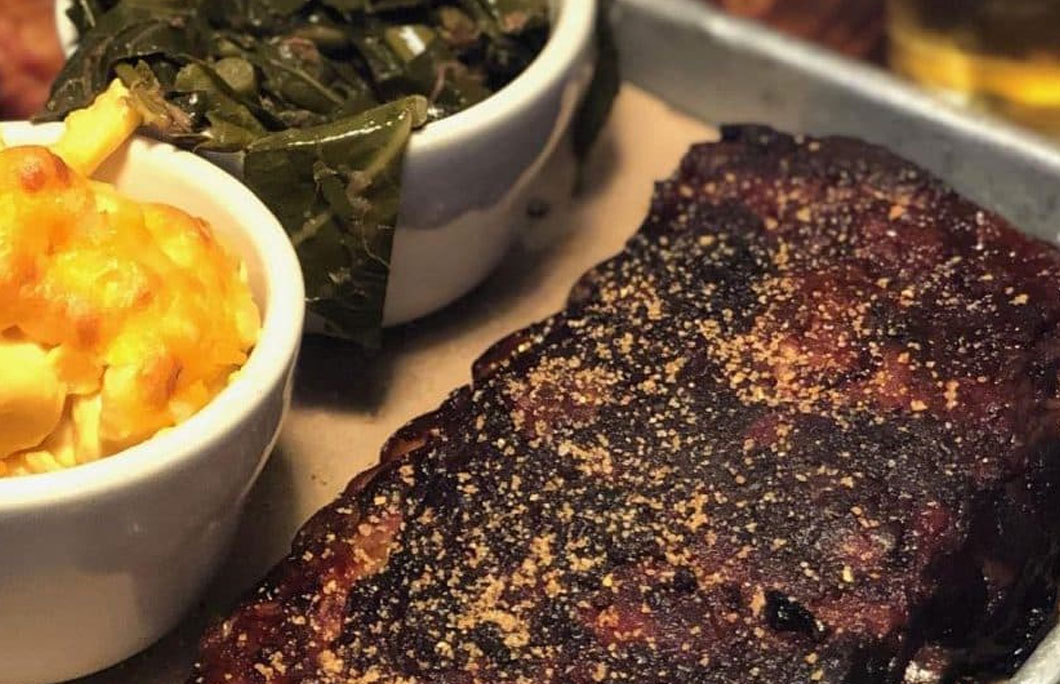 23rd. Smoky Oak Taproom – Charleston
According to the pit-masters at Smoky Oak Taproom, you can smell their wood smokers all over James Island. And, while they do excellent BBQ alternatives like quesadillas and a BBQ chicken pizza, they're famous for the SOT Experience. This monster comes with, wait for it, a pile of pulled pork, half a chicken, smoked pork sausage, brisket, ribs, chicken wings, three sides and a generous slab of cornbread. Phew.
---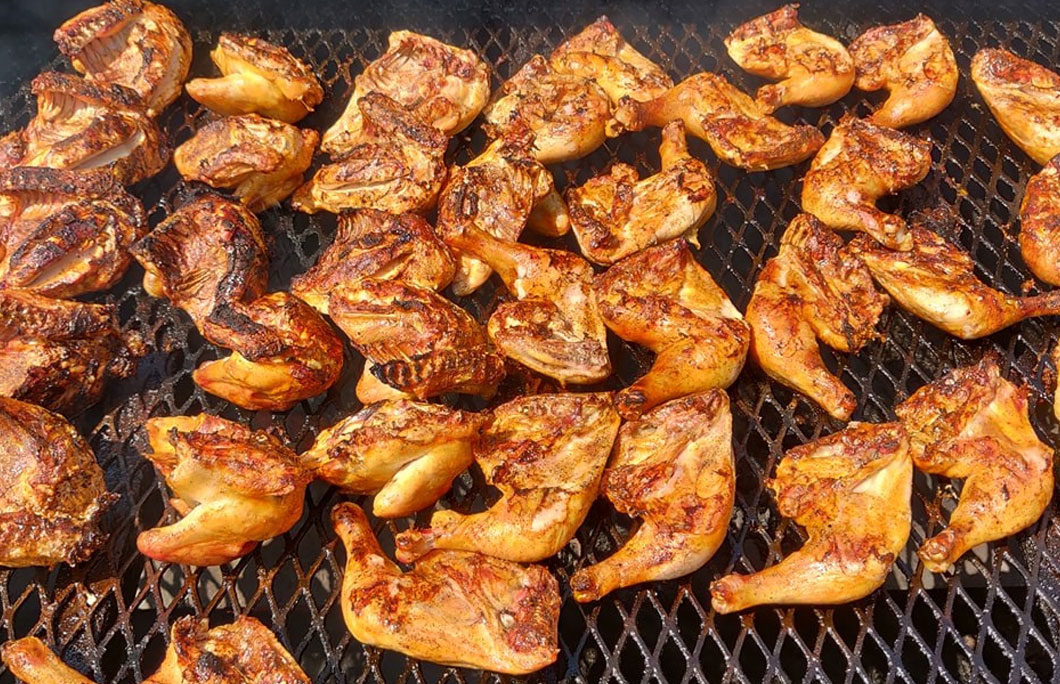 22nd. Moree's Bar-B-Que – Andrews
Moree's Bar-B-Que has tough competition in SC but is holding its own thanks to its loyal customers and succulent meats. One of the most popular dishes at Moree's Bar-B-Que is the hash: we also suggest the pulled pork with some crispy pork crackling. It definitely deserves a spot on any South Carolina foodie bucket list.
---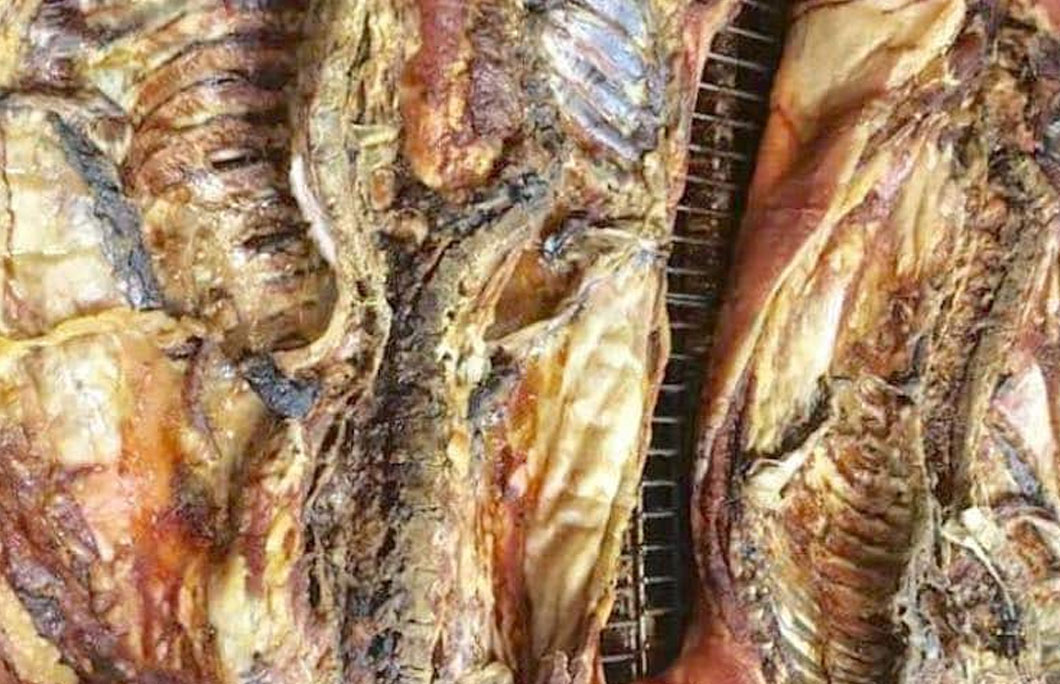 21st. Big D's BBQ Trough – Conway
A special all-you-can-eat BBQ buffet attracts hungry guests from near and far to Big D's BBQ Trough. This is Southern comfort food at its finest, and they stick pretty close to tradition here in order to deliver full flavours and some super tasty dishes. Go ahead and indulge in the buffet, which features everything from BBQ and fried chicken to biscuits, cornbread, and veggies. Save room for their famous banana pudding.
---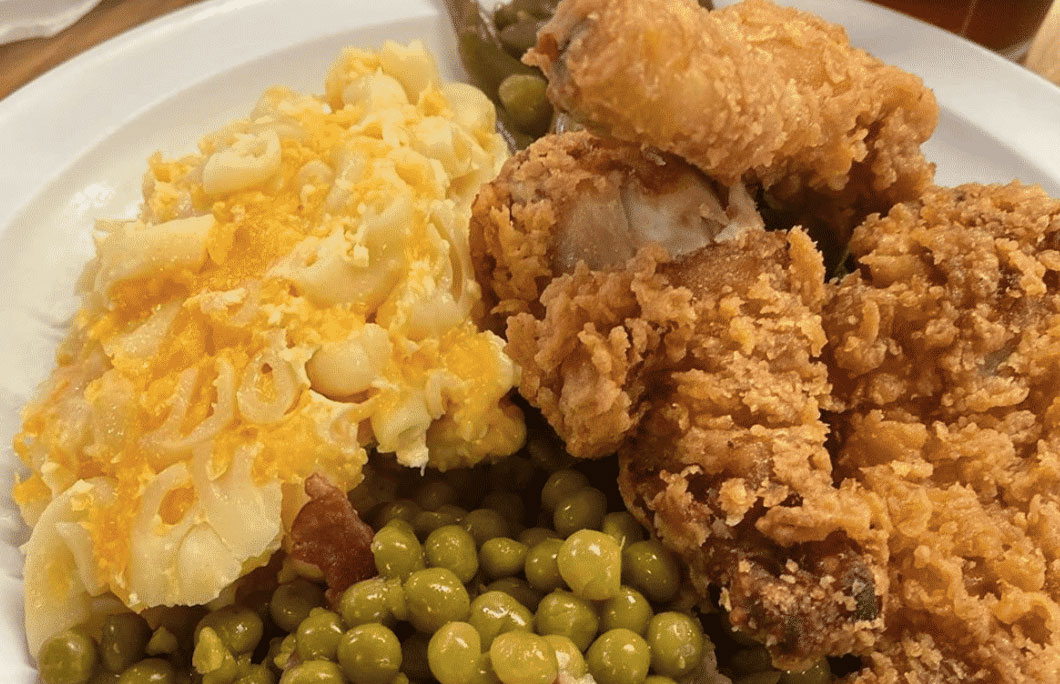 20th. Music Man's Bar-B-Que – Moncks Corner
Take the trip out to Moncks Corner for proper low-country barbecue fare. The menu at Music Man's Bar-B-Que is full of classics. A favourite is their chopped pork and catfish stew with homemade cornbread. But Music Man's Bar-B-Que also does a mean BBQ chicken with sides; do not miss the potato salad.
---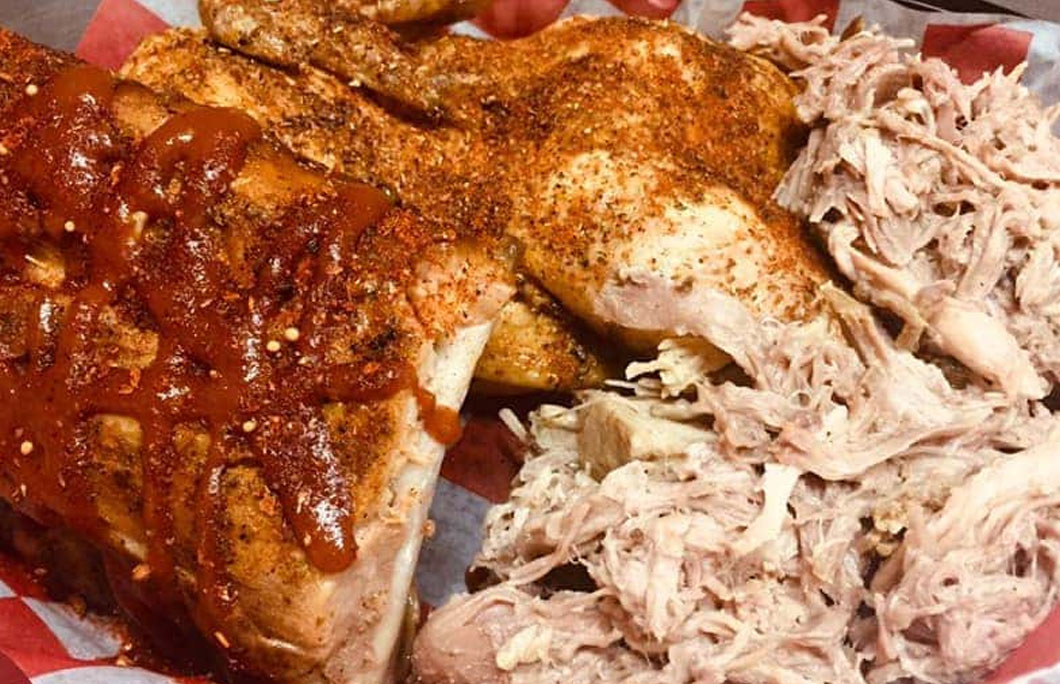 19th. Bluffton BBQ – Bluffton
Bluffton is a "smokin' little joint" that, while small in size, serves up some big flavours. They keep things simple here in terms of service but not in terms of flavour. After smoking their pork for 12 hours, they pile it high onto a pun, slap a fresh tomato on it, and serve it with your choice of sides. Their pulled pork sandwich truly is out of this world, but it'll taste better washed down with a big glass of their sweet tea.
---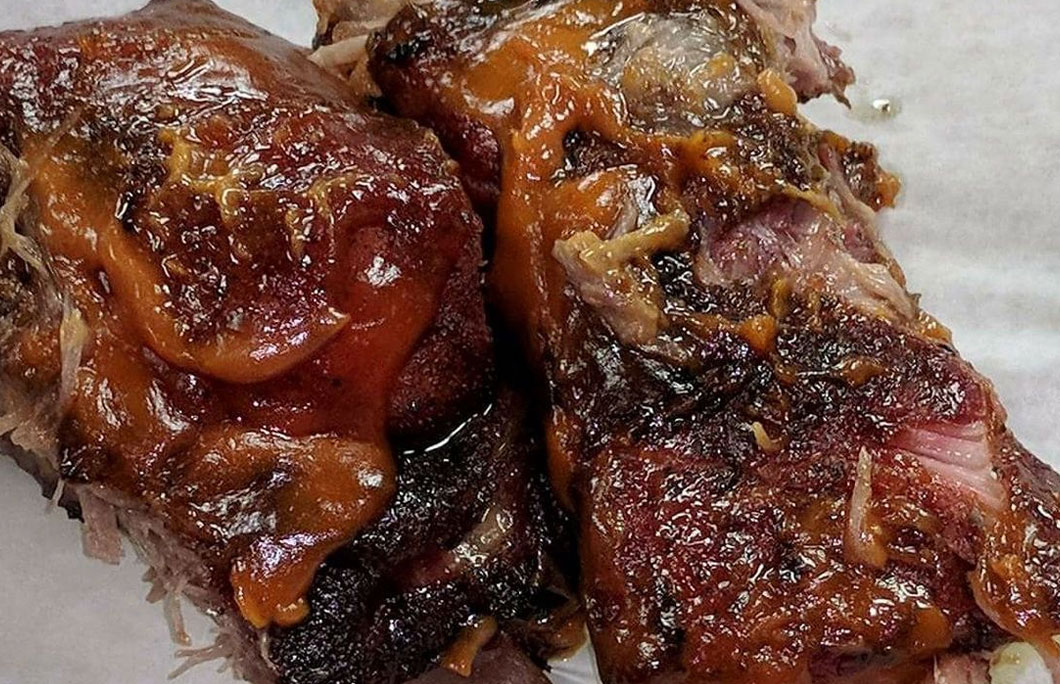 18th. Dukes Barbecue of Beaufort – Beaufort
What's so great about Dukes is that they offer something for any kind of craving. From BBQ chicken, mac-n-cheese and overflowing rib plates to collard greens, hash and rice and even fried pickles, they're experts at serving up delicious Southern comfort food. Definitely stop by with a huge appetite as you're going to want to indulge a bit at their buffet. It's okay, nobody will judge you getting up for your third or fourth plate.
---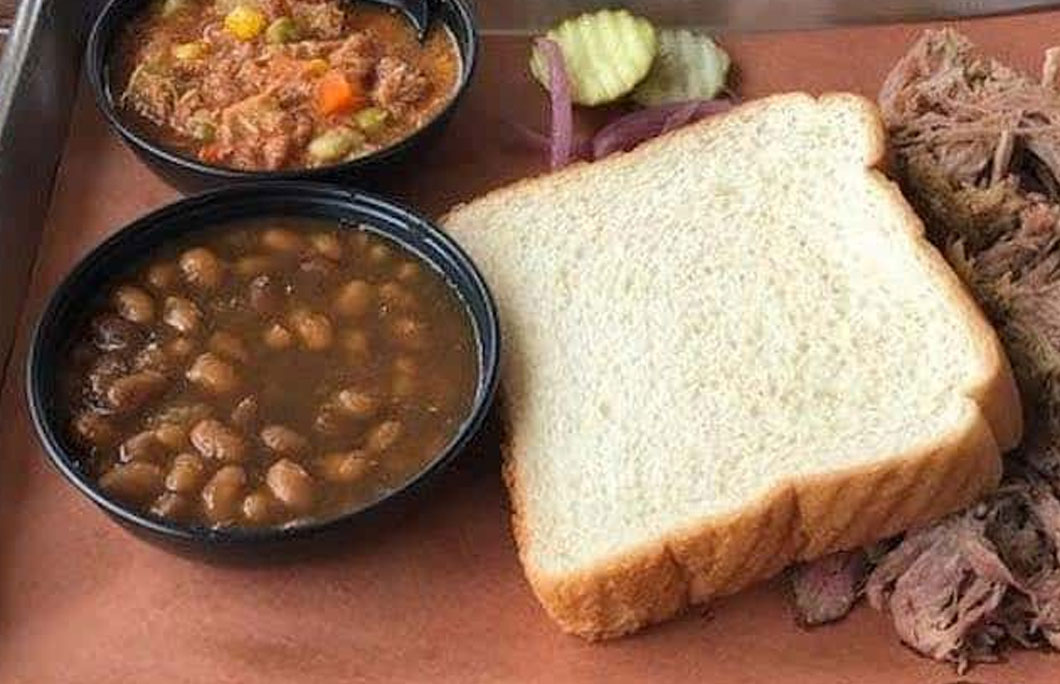 17th. Henry's Smokehouse – Greenville
Get ready to dive into what's easily one of the area's hottest local BBQ joints. Henry's Smokehouse is a place where locals head to indulge in what they deem some of the best BBQ in South Carolina. What's so special about it? They use a double-door metal pit to smoke their meat. Charred over hickory coals, it's got an extra juicy, smokey flavour you won't be able to resist.
---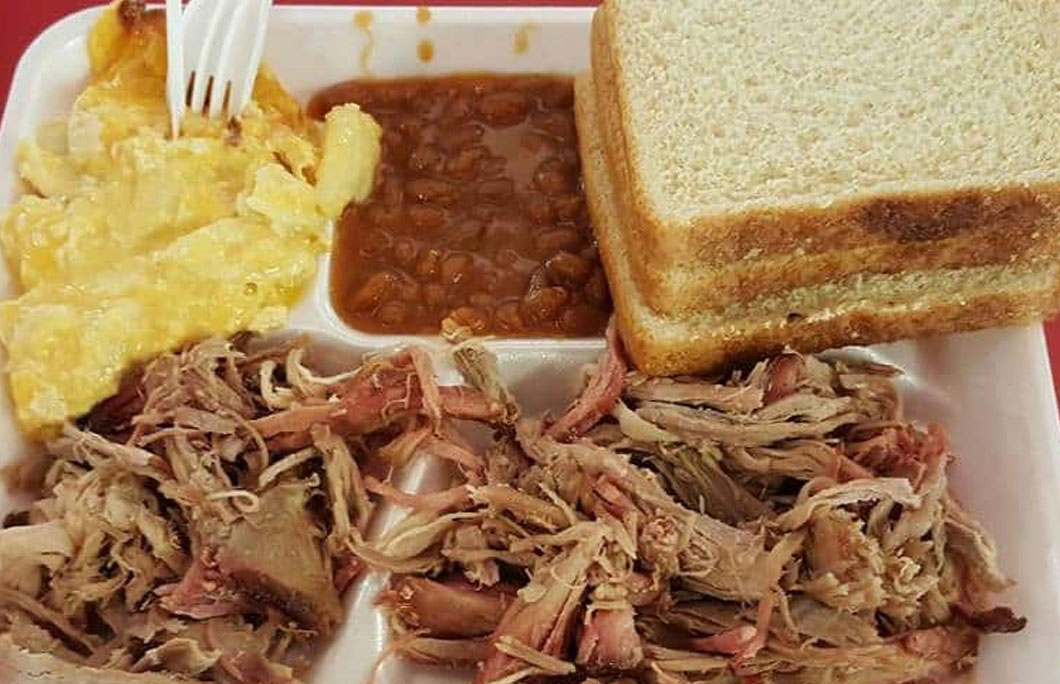 16th. Midway BBQ – Buffalo
Midway BBQ is an absolute legend in terms of South Carolina BBQ. And, while they do offer classics such as chopped BBQ chicken and pork ribs, it's their world-famous hash and chicken stew that you're going to want to try. They're known for it, and you really can't get anything else like it anywhere in the state. It's juicy, flavourful, and absolutely dripping in tradition.
---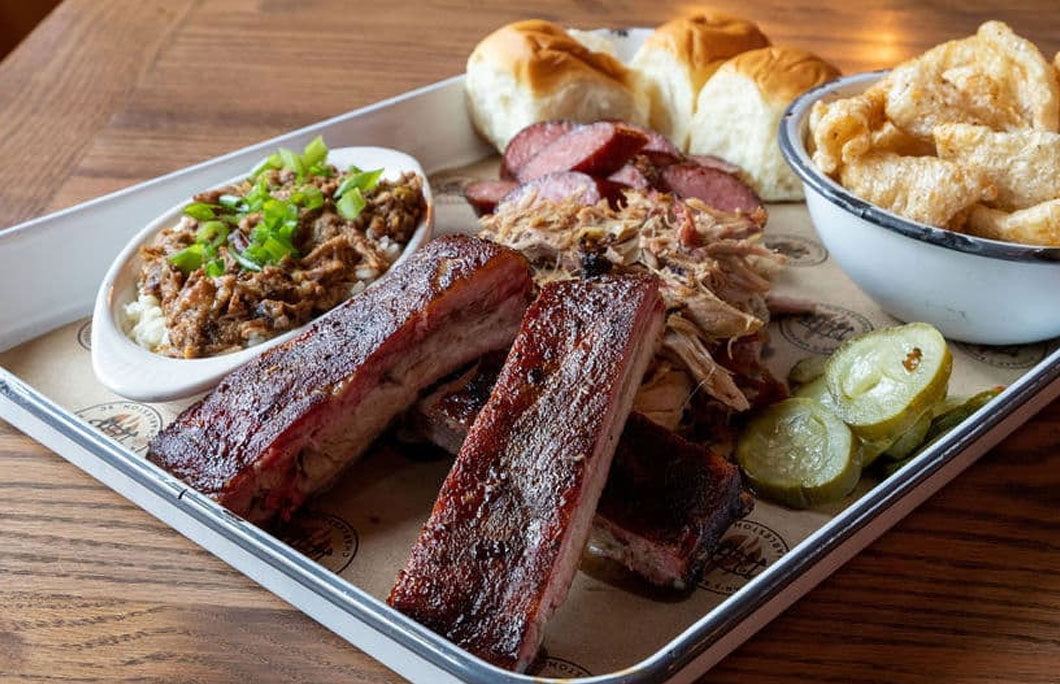 15th. Poogan's Smokehouse – Charleston
There's nothing that Poogan's Smokehouse doesn't serve that's not absolutely packed with flavour. Southern comfort food here gets done up in a modern way that'll have you salivating before you even take the first bite. Local favourites include pulled pork sliders and their tender pork ribs. Order them with hash, a South Carolina tradition, to really round out the meal.
---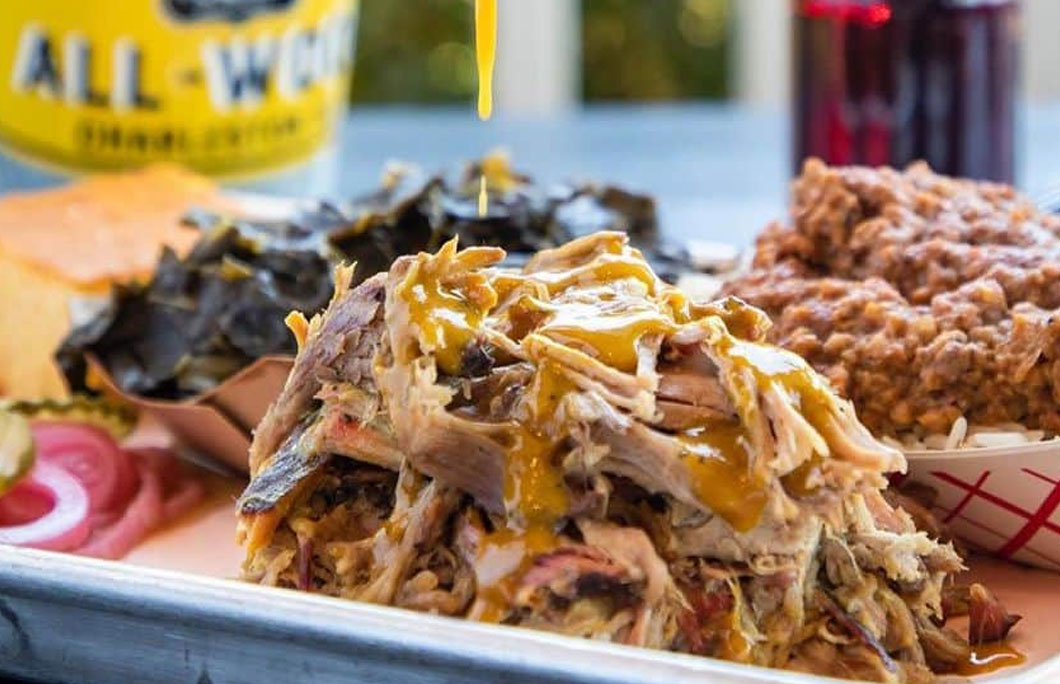 14th. Melvin's BBQ – Mount Pleasant
Fancy sampling the best of the best when it comes to Midlands-style BBQ? Melvin's is the spot for you. This mustard-based BBQ varies quite a bit from traditional styles you might find in Texas or even North Carolina. However, it's a must-try if you're in the area. And, it's one you'll absolutely be craving for long after the last bite. Get the ribs or the pulled pork and prepare to be blown away.
---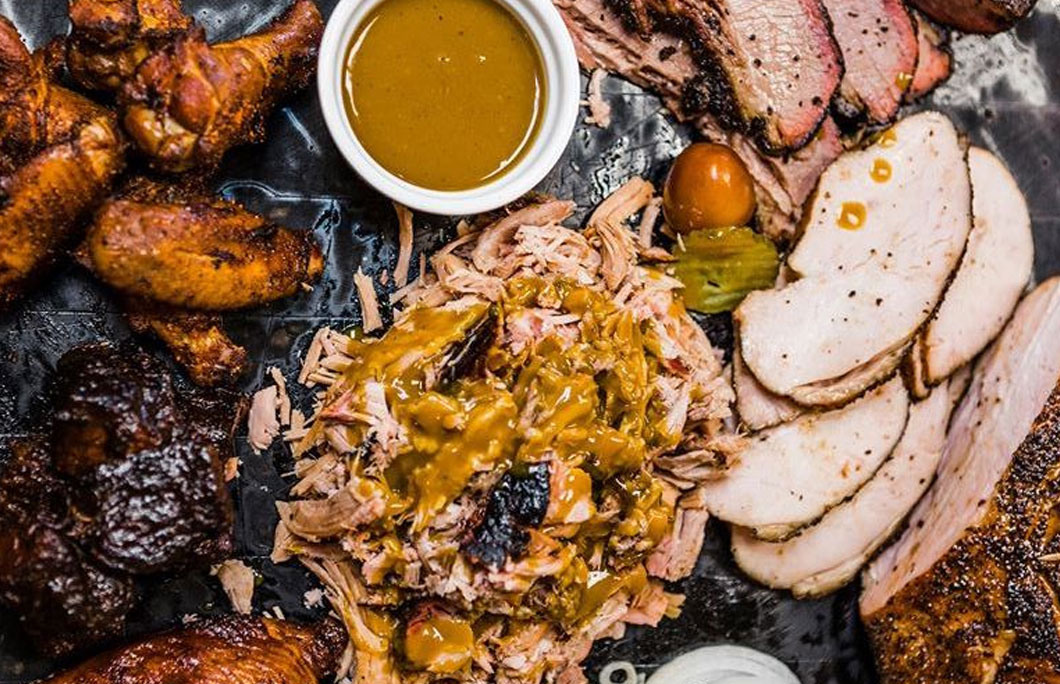 13th. Bessinger's Barbeque – Charleston
Similar to Melvin's, Bessinger's serves up Midlands-style BBQ which means that they've also got their own delectable mustard-based sauce to spread, drizzle, and douse your meats in. The mustard-sauced pulled pork sandwich pairs perfectly with their scrumptious, crispy house-made onion rings. Save some room for a slice of their peanut butter pie and you'll enjoy what's definitely a perfect meal.
---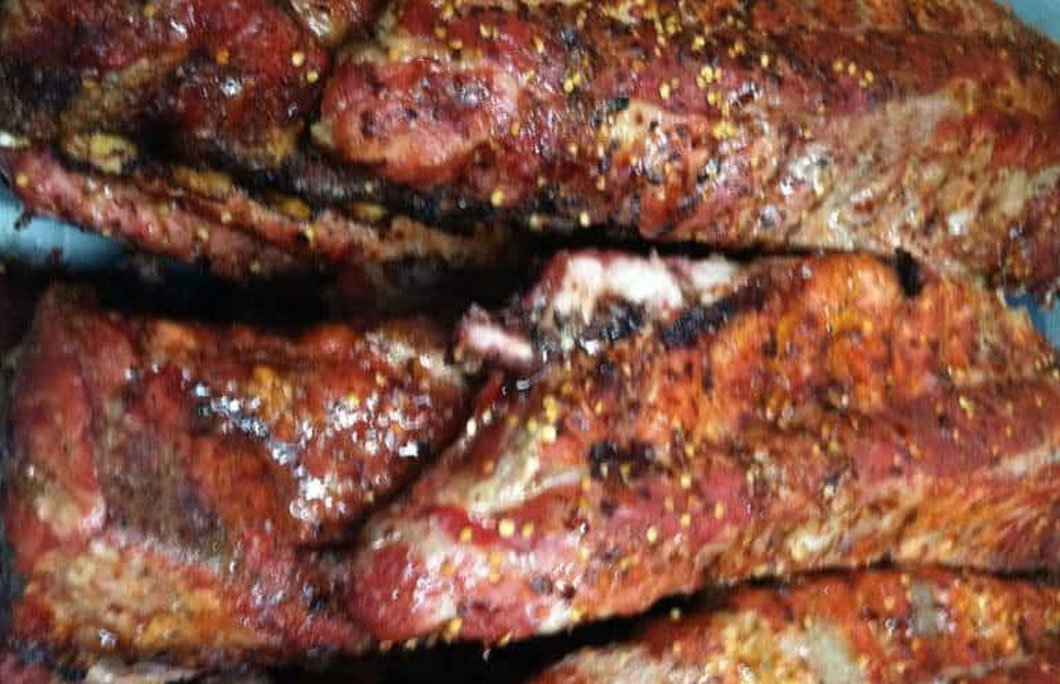 12th. Old South BBQ – North Myrtle Beach
Old South BBQ is a perfect place to enjoy a pit stop as you're cruising through Myrtle Beach. Their burgers are iconic and their BBQ nachos are pretty legendary. But, if you're after a true taste of South Carolina BBQ, order one of their rib plates. They're baby back ribs, so they're extra tender and loaded with flavour.
---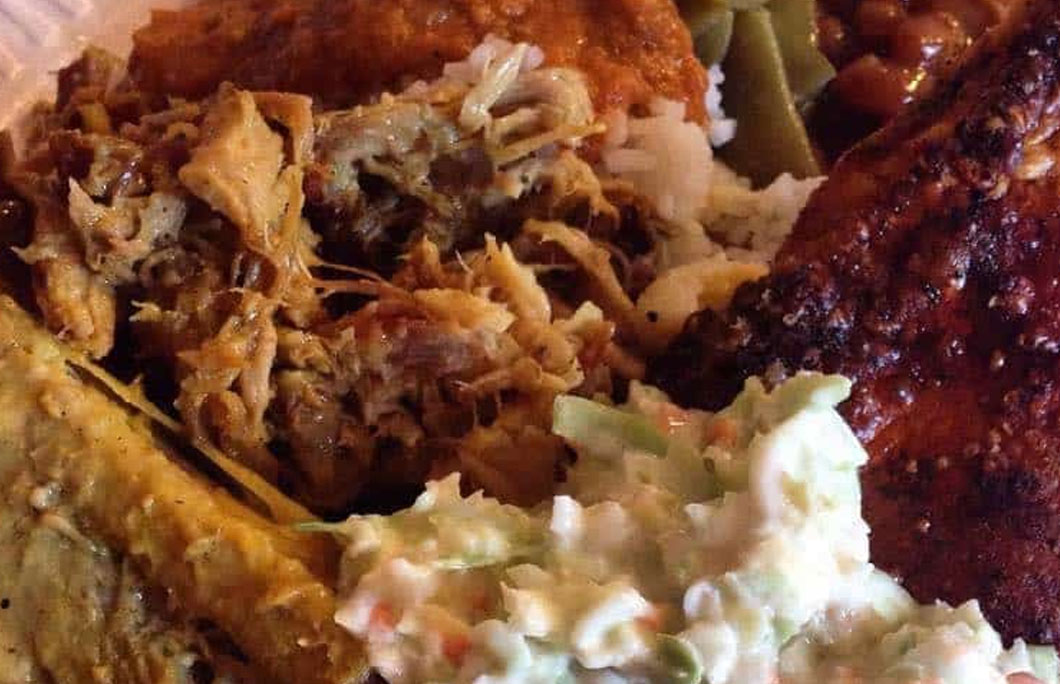 11th. Sweatman's Barbecue – Holy Hill
Whole-hog BBQ might not be as popular here but this Holy Hill hotspot sticks to tradition to bring hungry guests a tantalising array of plates that are absolutely delightful. The use a mustard sauce to baste their whole hogs before smoking them over hardwood coals. Then, they serve it up on plates that are piled high with Southern sides. It doesn't get much better than this.
---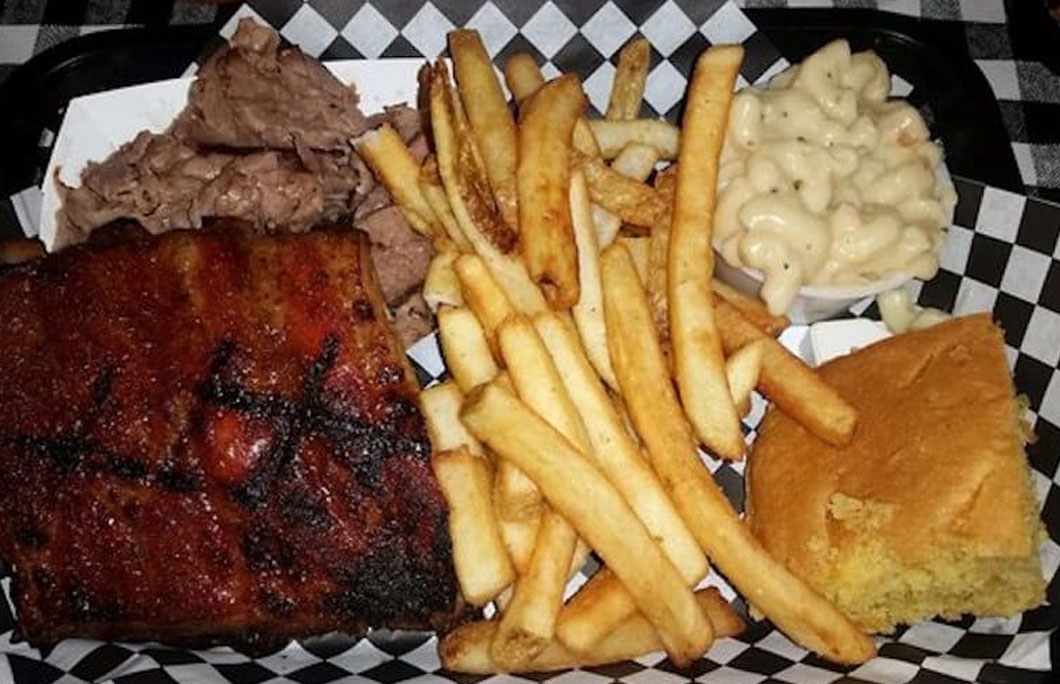 10th. Bullies BBQ – Hilton Head Island
If you're a fan of pork BBQ then you'll find paradise at Bullies BBQ. Here, they smoke their lean pork over hickory and mesquite woods to yield a super smokey, juicy taste. Craving ribs? They'll take care of you, too. They get smoked for six hours before they're served up charred to perfection and just saucy enough to tantalise your tastebuds.
---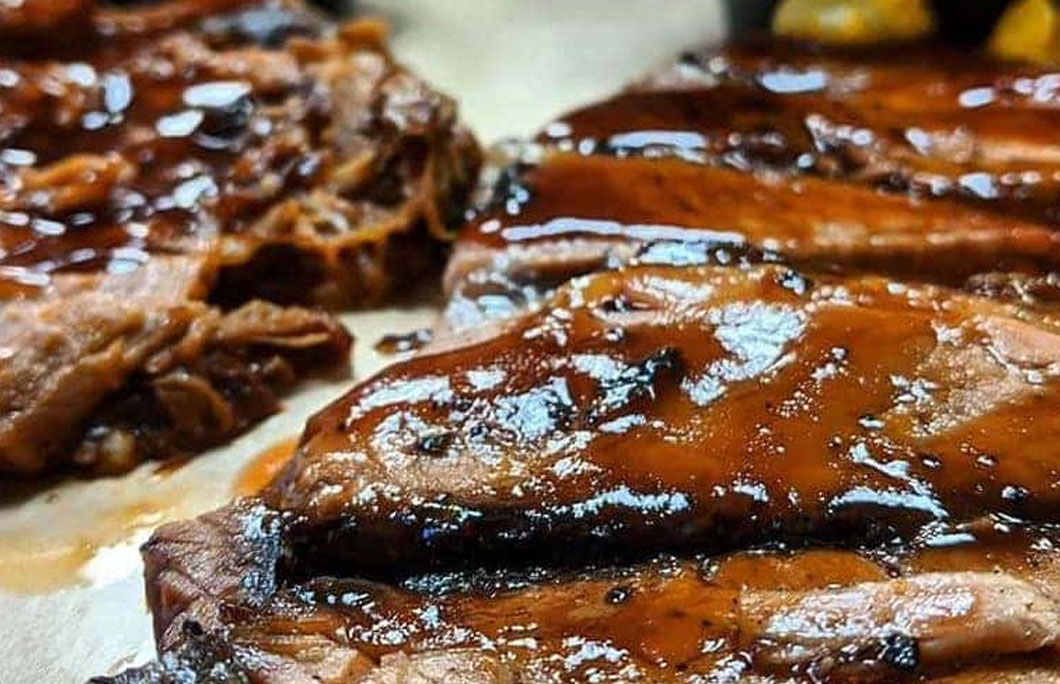 9th. Pop Pop's Pit BBQ – Myrtle Beach
Craving slow-smoked meats and some of the South's finest fried chicken? Head on over to Pop Pop's Pit BBQ. Here, they'll serve you up hefty portions of juicy, smokey meat however you want. We suggest grabbing a few friends, working up an appetite and ordering their Viking Plate. It's got a half-pound of pulled pork, a half-pound of pulled chicken, a half-pound of brisket, three ribs, and Southern sides. We're drooling.
---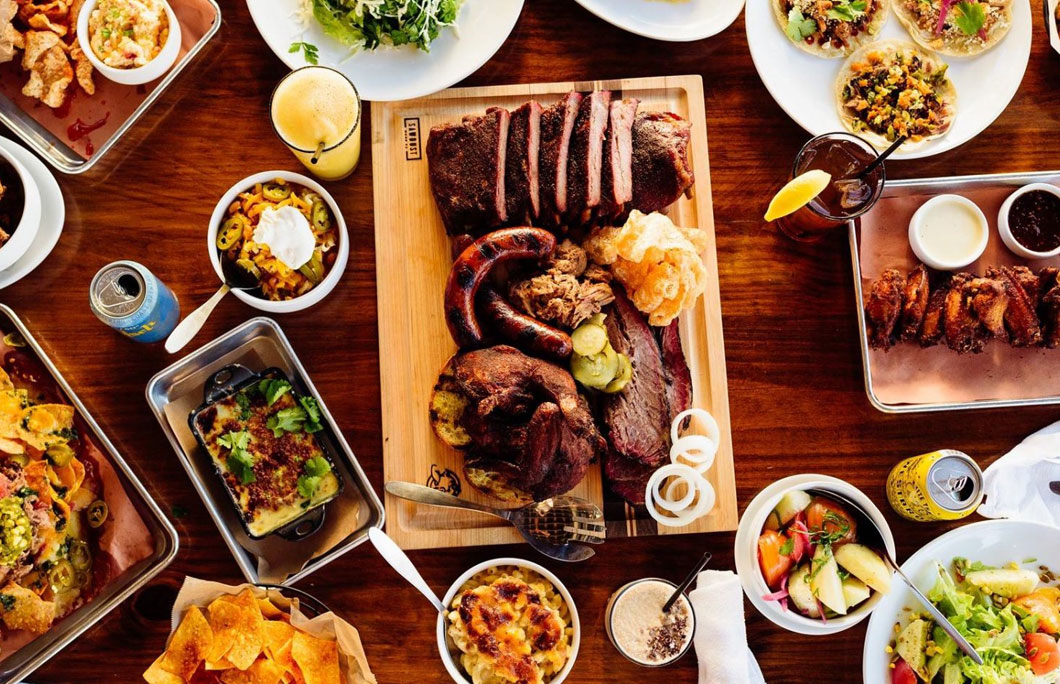 8th. Home Team BBQ – Charleston
Home Team BBQ excels at combining the traditional processes and techniques of classical cuisine with the simplicity of comfort food. This Charleston BBQ joint offers a comfortable yet elegant atmosphere for guests looking for a complete afternoon of quality service and fine food. In terms of their BBQ, it doesn't get much better. Order a combo platter so you can sample a variety of their specialty smoked meats.
---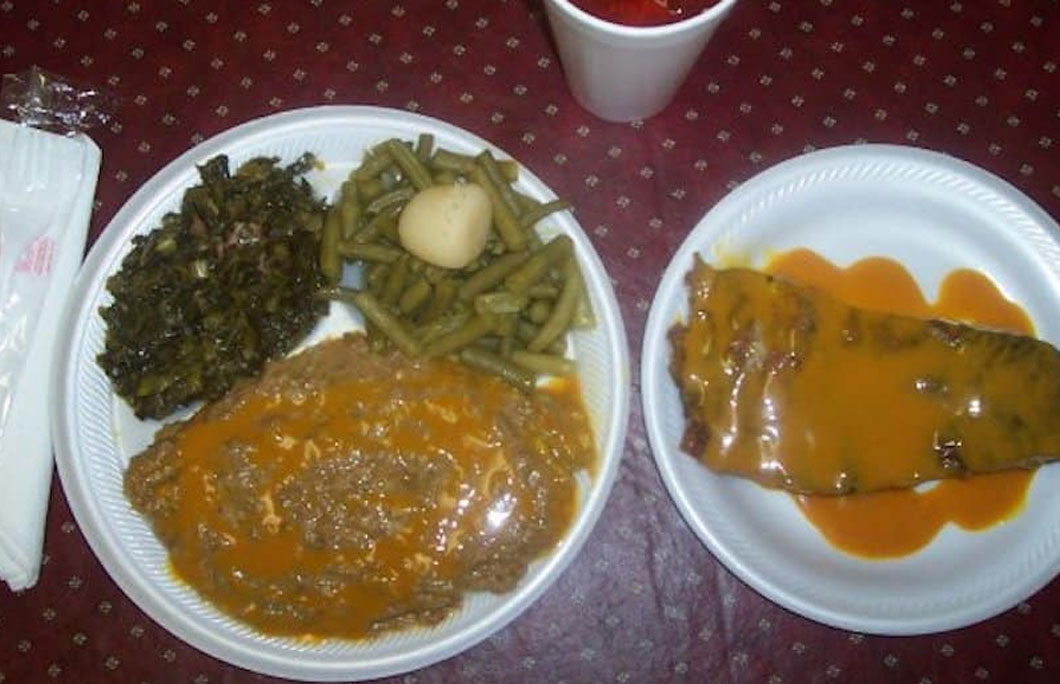 7th. Big T's Bar-B-Que – Columbia
Craving a taste of the South? There's truly no better place than Big T's Bar-B-Que. Here, you can sample everything from BBQ and burgers to wings and traditional Southern sides. Better yet, try it all. However, definitely start off with some world-class pit-cooked pork. Get it absolutely smothered in Big T's Bar-B-Que Sauce. It'll be messy, but finger-lickin' good.
---
6th. Rodney Scott's BBQ – Charleston
Scott's Bar-B-Que down in Hemingway is one of the most iconic BBQ restaurants in the country. Rodney is from the same family, hence the name. And, he brings the same flavour and quality to what is easily the best BBQ in South Carolina. Expect a few changes to the traditional cooking methods but the same fiery vinegar-pepper sauce. Regulars really love the ribeye sandwich, which is perfect for first-timers.
---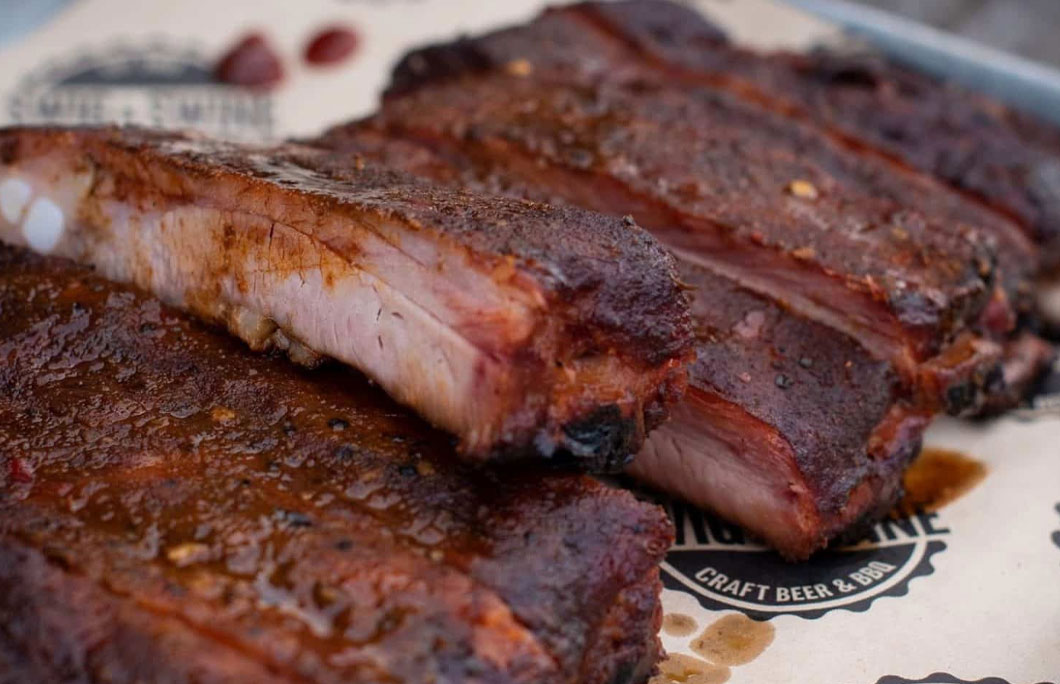 5th. Swig & Swine – Mount Pleasant
The key to the mouthwatering flavours at Swig & Swine is the fact that they use only high-quality hickory, oak, and other hardwoods to smoke to perfection. Truly, it makes a difference, and it's all evident in the full flavours you get in each and every bite. And, the best part is that you can get pretty much anything you're craving here. Pulled pork, beef brisket, rib plates, and so much more await you here in foodie paradise.
---
4th. Hite's Bar-B-Que – West Columbia
The meat cooked at Hite's, which has been a local institution since the 1950s, is cooked low and slow to ensure maximum flavour and ultimate tenderness. They cook it over a pit with both oak and hickory woods. The result is a fine plate of smoked meat that's delicious any way you order it. Get some iced tea and a BBQ sandwich for just $5 total. When it tastes this good, it's a total steal.
---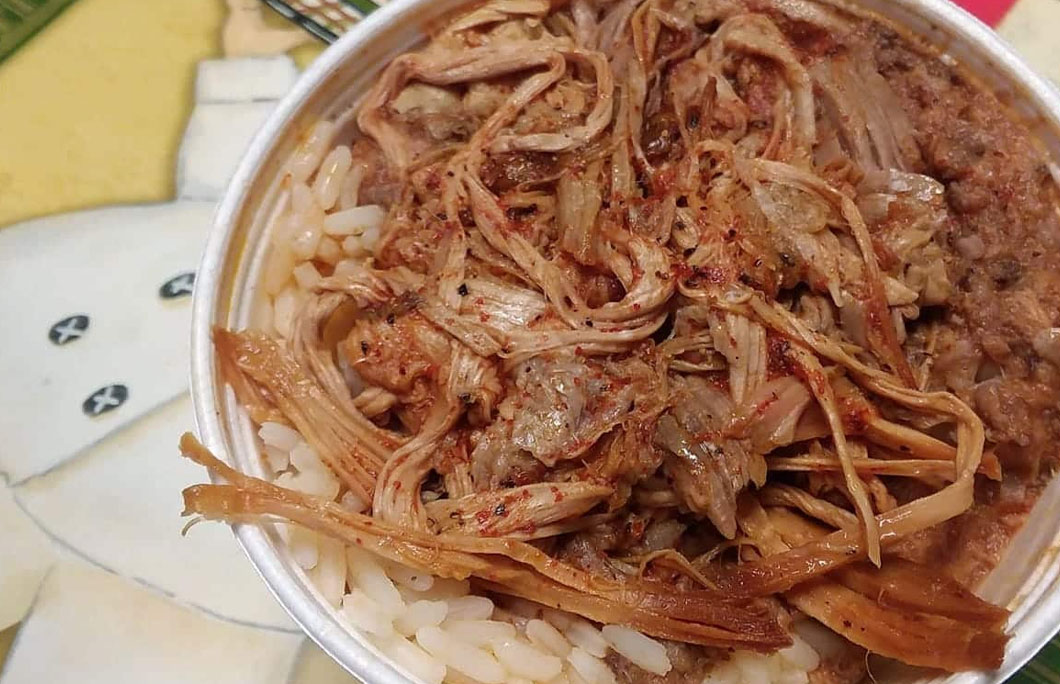 3rd. McCabe's Bar-B-Q – Manning
Craving some wood-cooked pulled pork? You certainly will be after stepping foot into this local hometown eatery. McCabe's is about as laidback as it gets. It's family-owned and operated, a place where the smell of wood-cooked porked fills the air for miles around. The vinegar sauce that tops the tender pork is slightly pepper and it's all served with the South Carolina favourite side of rice and hash. Hash, rice, and iconic pulled pork…what more could you ask for?
---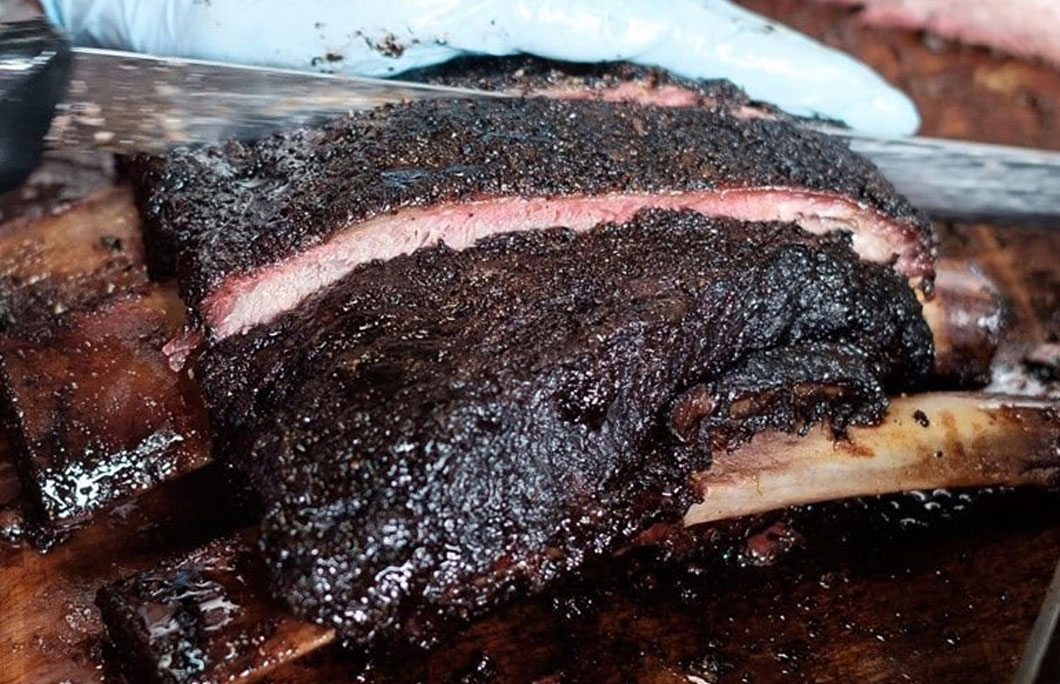 2nd. Lewis Barbecue – Charleston
Lewis Barbecue actually snagged a spot on our list of the Best BBQ in the United States. So, it's easily one of the spots for the best BBQ in South Carolina. There's no denying that La Barbecue is one of the best places for BBQ in Austin, Texas. So, it comes as no surprise that John Lewis of Lewis Barbecue worked there and has been able to transfer the same superior taste to residents of South Carolina. Beefy ribs are his specialty, so make sure to order a few racks.
---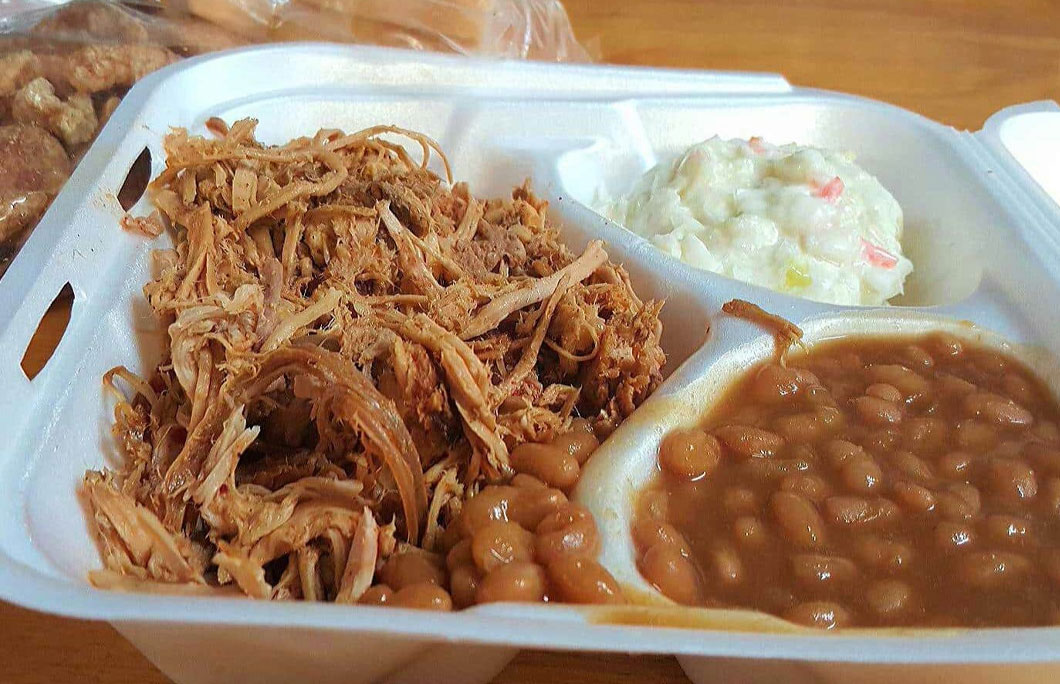 1st. Scott's Bar-B-Que – Hemingway
For fast 'cue in a no-frills, super local location, you're going to want to head to Scott's Bar-B-Que. This cash-only spot is truly only made up of a few tables and a pretty alluring aroma. Their wood-smoked whole hog is the specialty here, as it's smoked over local white oak and pecan trees. Once it's pulled and put on your plate, you won't be able to resist drooling. There's a reason why so many people believe it's the best BBQ in all of the South.
---