The Most Scenic Drives in Alaska
From Route 66 all the way to The Loneliest Road that starts in Maryland, the United States is filled with fantastic road trips that have long been alluring travellers out onto the open road. With so many different routes to take, it's near impossible to decide on just one road trip to take. These Alaska road trips are a great starting point for an adventure with friends.
Wherever you go, wilderness surrounds you, as you drive through some of the States' most stunning scenery. Remember: the roads in Alaska can be icy, so plan for extra travel time to drive slowly.
The Best Alaska Road Trips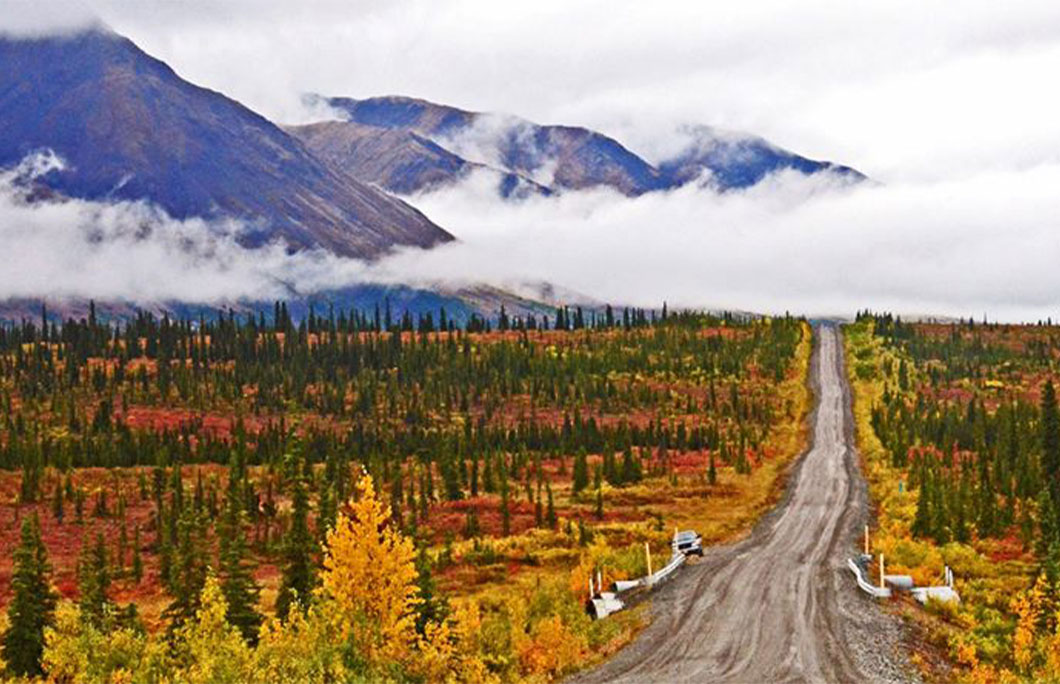 1. Denali Highway
135 miles of Alaskan wilderness make up this incredible scenic journey. Denali Highway is home to all the Alaskan gems like wildlife, glacial lakes, thick forests and the rugged mountainside. Be sure take note of the over 900 archaeological sites that are home to the Tangle Lakes which you will pass through.
Distance: 135 miles.
Route highlights: Iditarod Trail Sled Dog Museum; Denali National Park and Preserve.
When to do it: April-October (Denali Highway is closed in winter).
---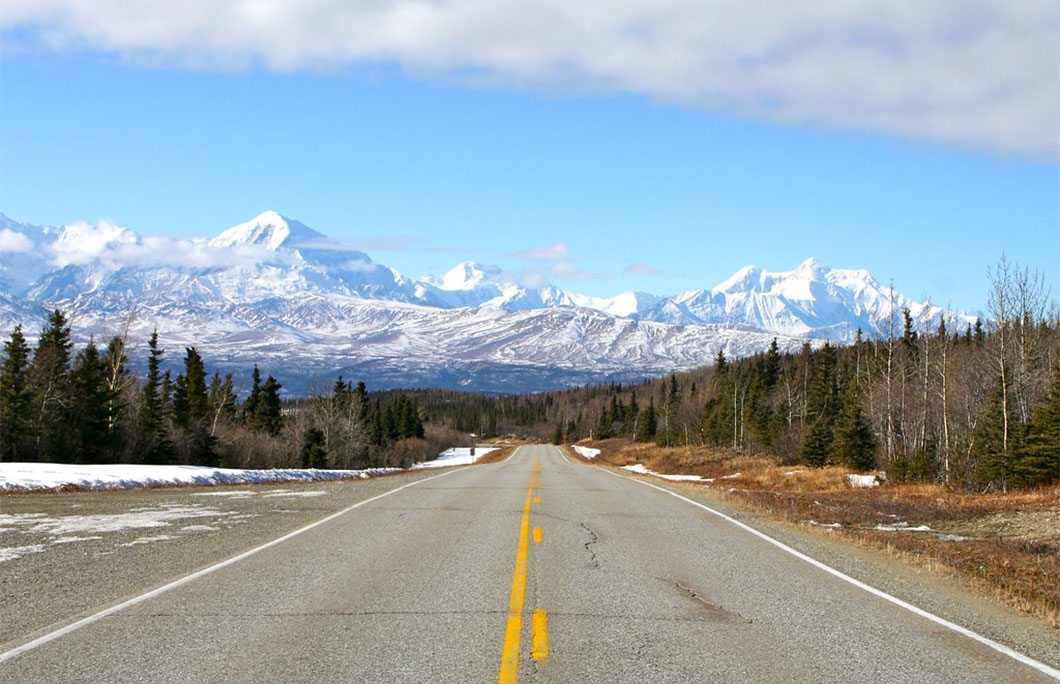 2. Richardson Highway – Valdez to Fairbanks
Get ready to pull over at one of the turnoffs, perfectly placed near the many waterfalls, canyons and glaciers!
The Richardson Highway passes right through the Keystone Canyon. In the early 1900s when copper and gold mining was in full swing, there were attempts to build a railroad through the canyon. A tunnel that was built at the time can still be viewed today. The canyon stretches from miles 14 through 17. Make a day out of the road trip and travel all the way to Wrangell-St. Elias National Park.
Distance: 368 miles.
Route highlights: Keystone Canyon; Valdez Glacier Lake; Worthington Glacier; Rainbow Ridge Scenic View.
When to do it: Year-round.
---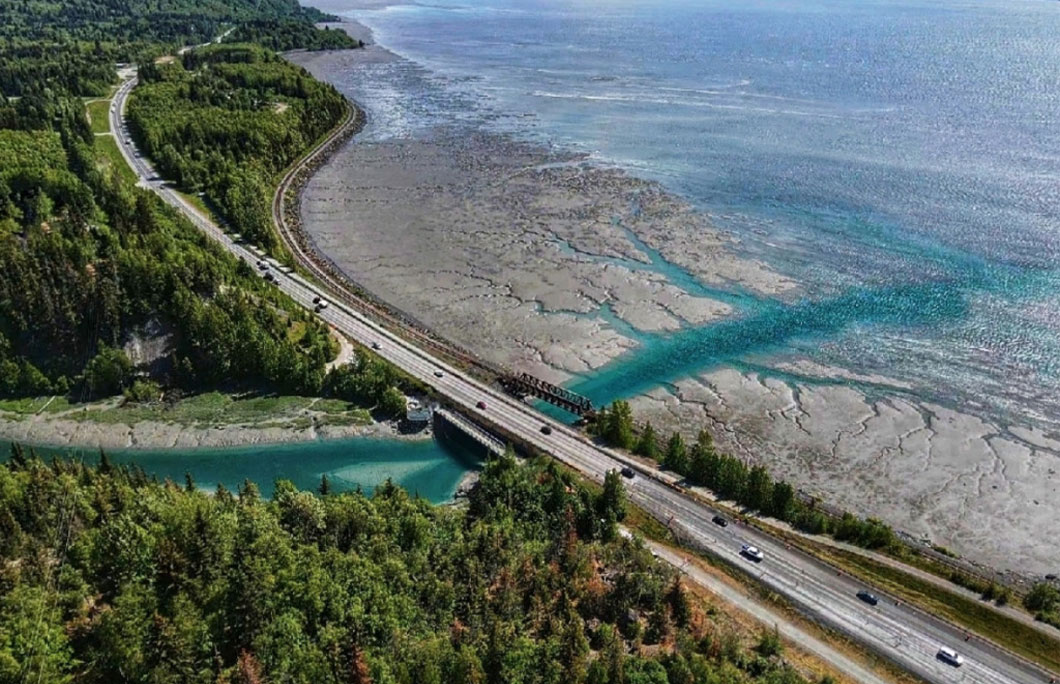 3. Seward Highway
Drive from Anchorage to the seaside town of Seward. The first 50 miles of the Seward Highway takes you around the base of the Chugach Mountains and the shore of Turnagain Arm, where it's common to see beluga whales, Dall sheep, waterfalls and eagles. The remainder of the drive courses through the mountains, offering dramatic views of wild Alaska.
Distance: 127 miles.
Route highlights: Girdwood; Bird Creek.
When to do it: April-October.
---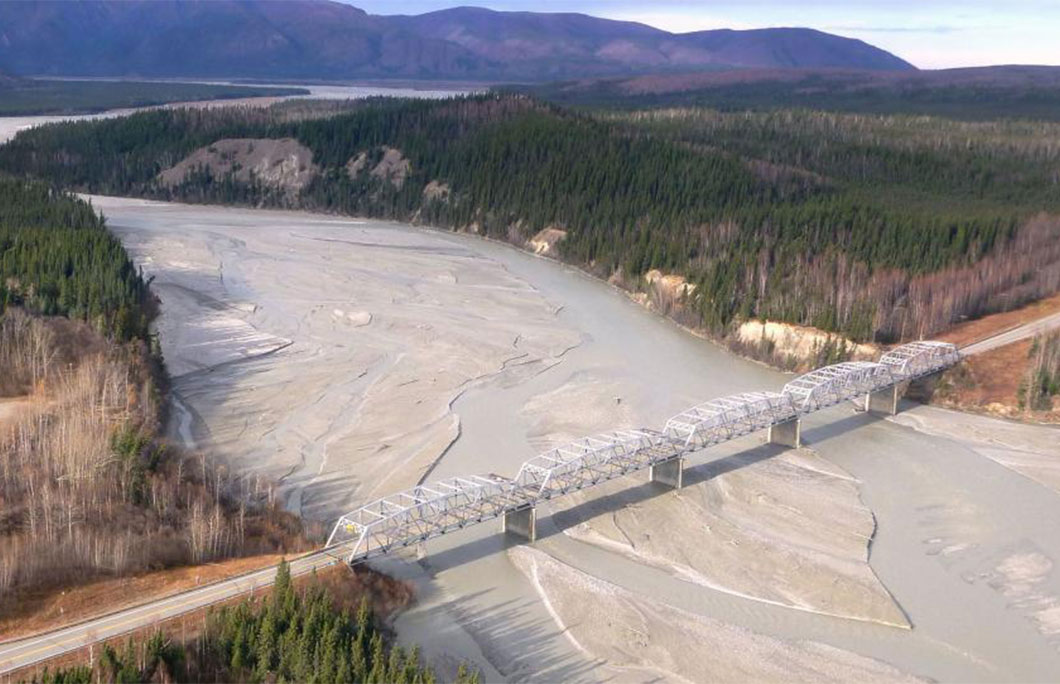 4. Alaska Highway
The famous Alaska Highway was the engineering marvel of World War II and was once described as the largest and most difficult construction project since the Panama Canal. The highway starts in Dawson Creek, British Columbia and travels through the Yukon to Delta Junction in Alaska. It's an epic trip that will treat you to a one-of-a-kind, week-long adventure through some of the planet's most breathtaking scenery.
Distance: 1,343 miles.
Route highlights: Summit Pass; Signpost Forest; Whitehorse; Kluane National Park.
When to do it: May – September.
---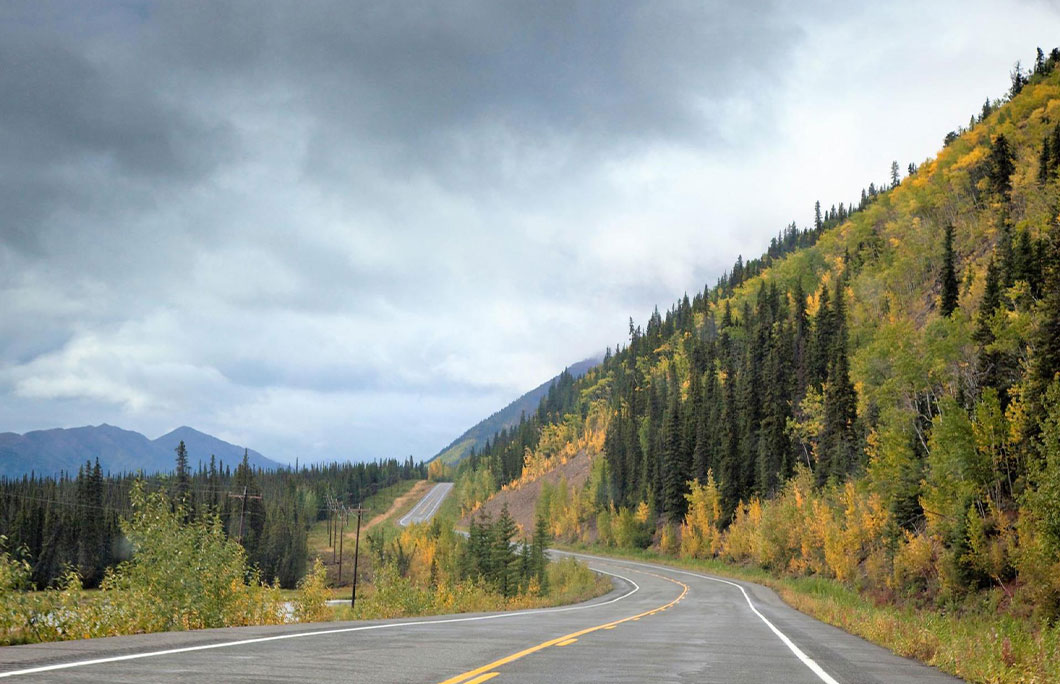 5. Tok to Eagle Road Trip
Who can pass up a chance to visit towns with names like Chicken and Eagle? Starting in Tok, the great crossroads of Alaska's Interior, this four-day road trip showcases historic buildings, gold mining history, and the independent personality that makes Alaska's small communities such a joy.
Stay a day or two in Eagle and then return back the way you came, or consider making a huge loop through the Yukon Territory, then back to Alaska.
Distance: 168 miles.
Route highlights: Tetlin National Wildlife Refuge; dog mushing in Tok; Taylor Highway; Fort Egbert.
When to do it: May – September.
---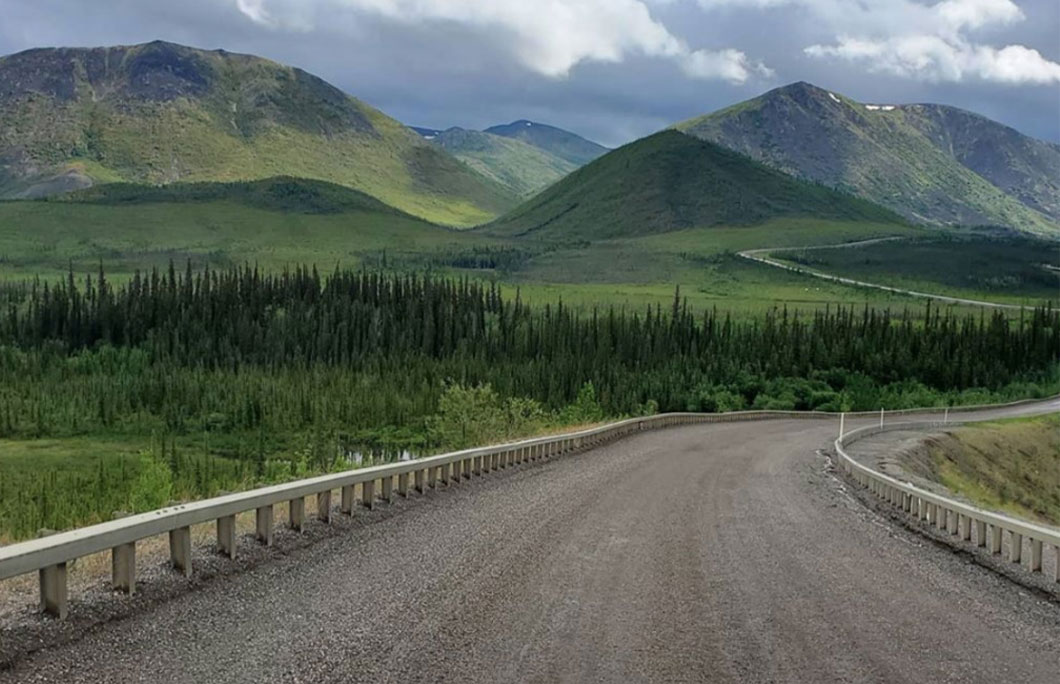 6. Dalton Highway
This is the only road in the U.S. that crosses the mighty Yukon River and the Arctic Circle. This remote, mostly gravel highway travels through rolling, forested hills, across the Yukon River and Arctic Circle, through the rugged Brooks Range, and over the North Slope to the Arctic Ocean. It's no ordinary road, so be prepared: driving conditions can be difficult and most car rental companies do not allow renters to drive this route.
Distance: 414 miles.
Route highlights: Finger Mountain; Arctic Circle BLM Wayside co-ordinates; Yukon River Bridge; Atigun Pass.
When to do it: June- August.
---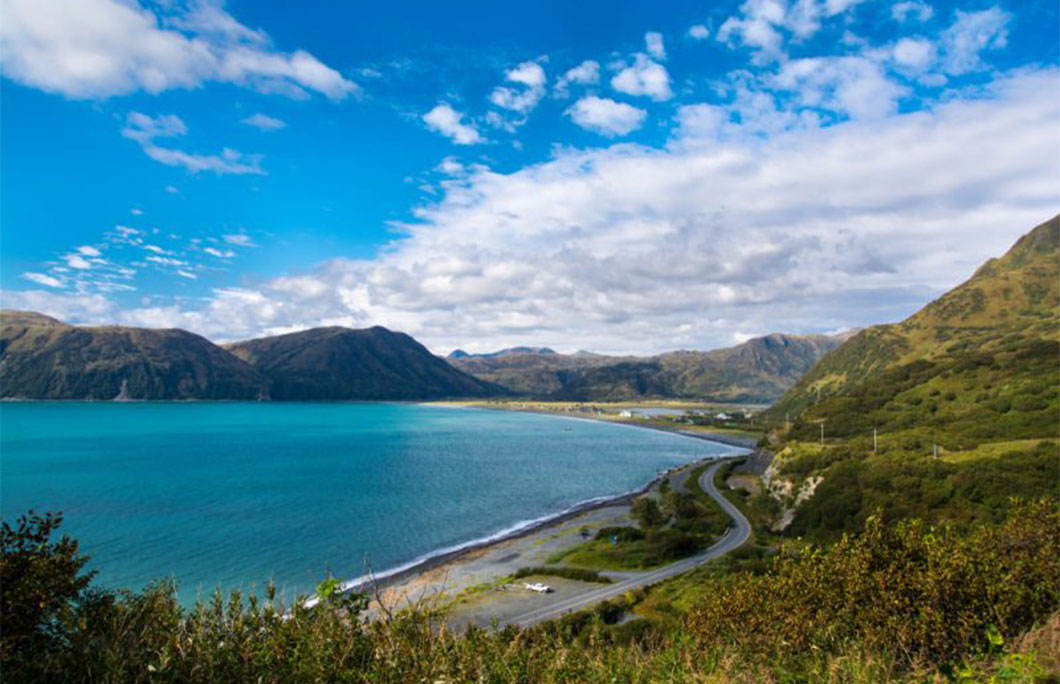 7. Chiniak Highway
This scenic 42-mile road near Kodiak takes you past salmon streams, brown bears and beaches. The city of Kodiak sits on Kodiak Island, which is Alaska's largest island and the second-largest island in the US. You'll also see the tiny town of Chiniak, which only has a post office, elementary school, and a population of around 50.
Distance: 42 miles.
Route highlights: Salonie Creek; Happy Beach; Thumbs Up Cove.
When to do it: April – September.
---