The 7 Best Things to do in NYC with Kids
If there's one city in the world where you'll never run out of family-friendly things to do, it's New York. Spending time in NYC with kids is a breeze, no matter what they're into. From educational museums to wide outdoor spaces and quirky attractions, here's our pick of the top family activities in NYC.
Pretend you're James Bond at a unique spy museum, twirl around on the carousel in Central Park or burn off some energy by skating, climbing and swimming. There's things to do in all seasons too, so don't worry about hearing that dreaded 'I'm bored!' on a rainy day in the Big Apple…
Best Things to do in NYC with Kids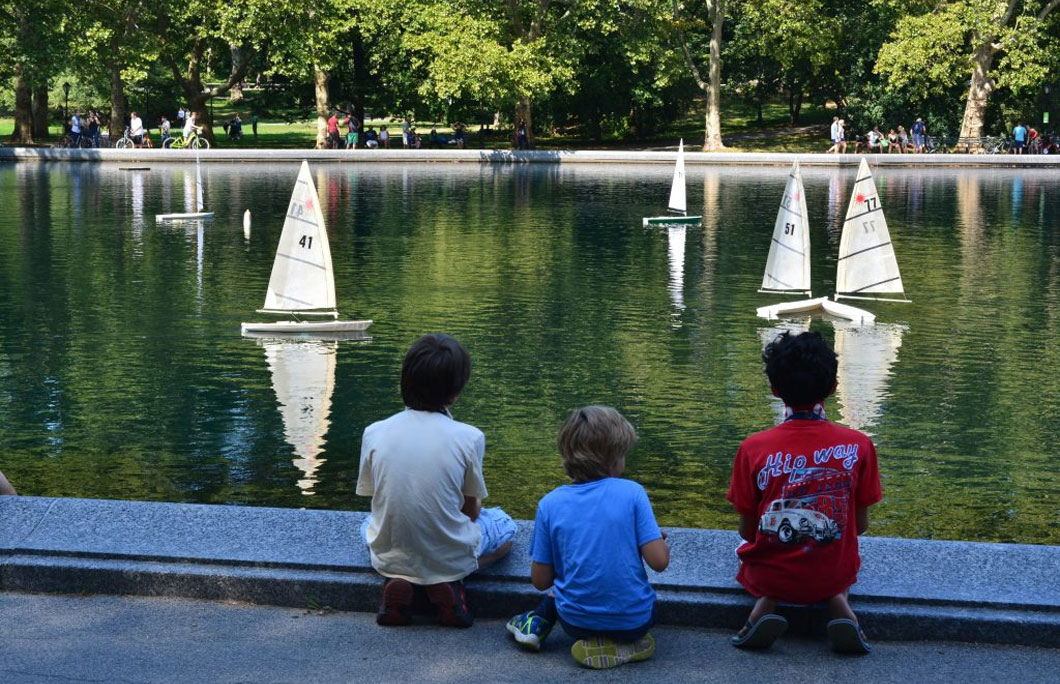 Christopher Penler / Shutterstock.com
You could spend an entire year exploring Central Park and still find something new and exciting around the corner! The 843-acre park has no less than 21 playgrounds, as well as a zoo, ice skating rink and ball fields to enjoy. There's plenty of events for all ages too. Kids will love hearing fairy tale stories by The HC Andersen Storytellers on Saturdays from June through September, at 11am at the Hans Christian Andersen statue. There's also year-round puppet shows at the park's Swedish Cottage Marionette Theatre.
You can race a motor boat in the Conservatory Water just like in EB White's Stuart Little, rent frisbees, skipping ropes and more at North Meadow Recreation Center or take a dip in the public swimming pool. In winter, Central Park has lots of fun sledding hills and winter sports to enjoy.
---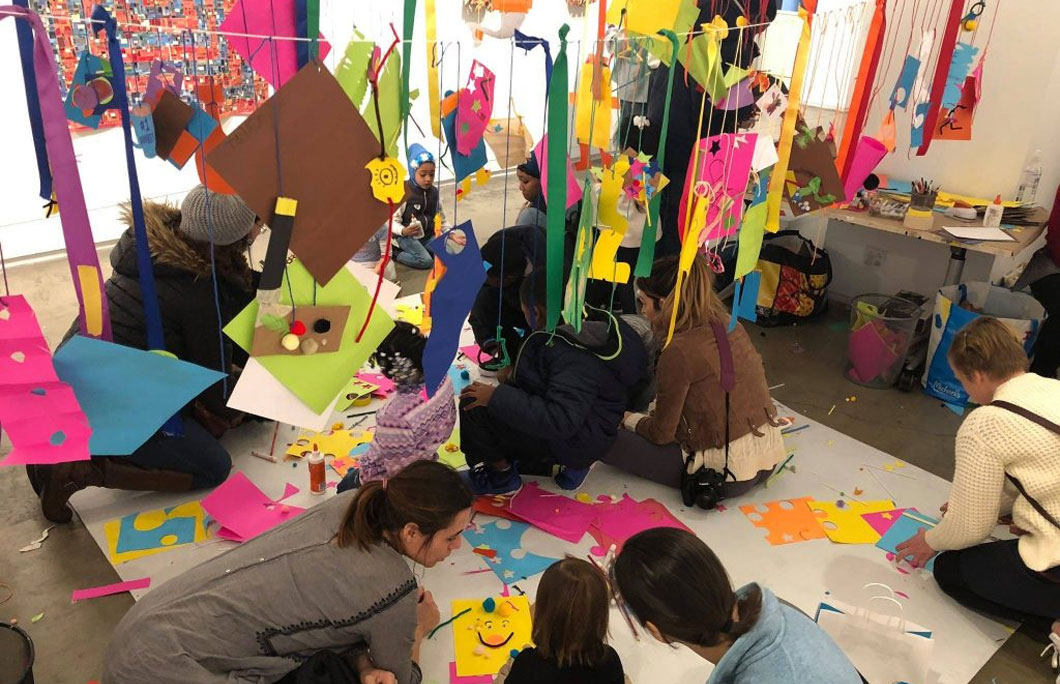 Children's Museum of the Arts (CMA) is a fun-filled place with. contemporary art exhibitions and hands-on art-making studios for children ages 10 months to 15 years. Kids can stop by the popular Clay Bar oto mould their favorite creatures–real or imaginary–out of modeling clay, record their own soundtrack at the Sound Booth and paint, draw, sculpt, or sew an original masterpiece. There's regular special workshops and events and the museum is "Pay As You Wish" every Thursday from 4-6 PM!
The museum also offers virtual art classes and workshops, and you can rent private Art Labs to host birthday parties.
---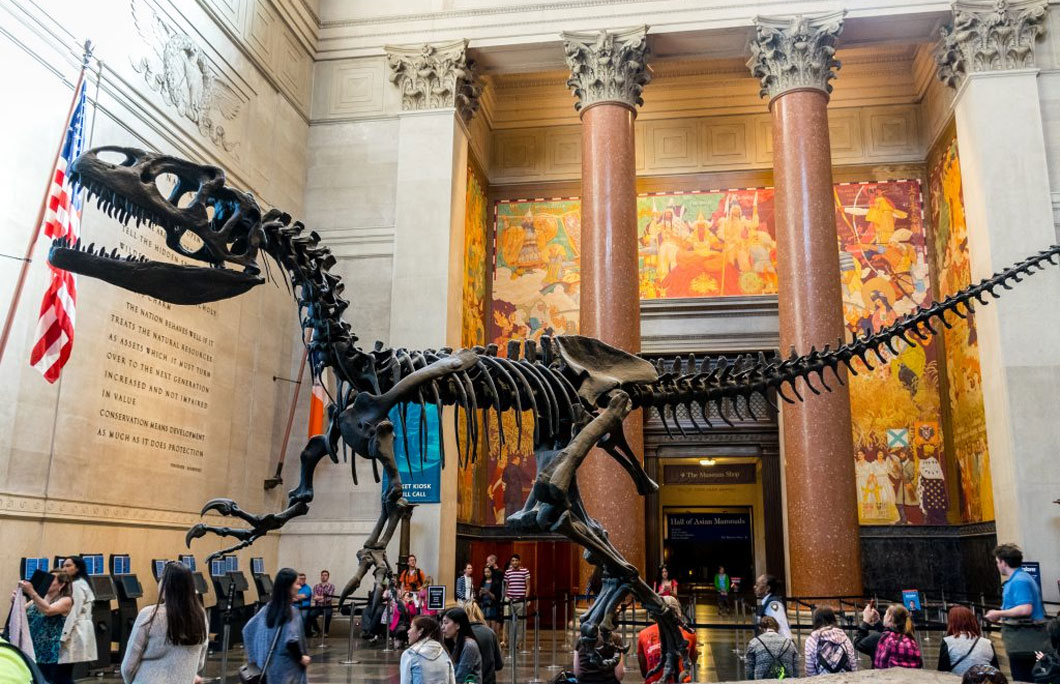 The American Museum of Natural History NYC is an icon when it comes to exploring NYC with kids! The landmark museum has been known for its renowned exhibitions and scientific discoveries for over 150 years. Fun for all ages, there's exhibitions representing people and animals throughout the ages and a planetarium. Smallies and adults alike will be in awe wandering around the various sections,  The dinosaur wing is a must-see, but check for special exhibits too. The Akeley Hall of African Mammals has a mass of charging elephants, while the Hall of Biodiversity holds a recreated rainforest.
Be sure to lie down under the life-size model of a blue whale in the Hall of Ocean Life. How does the 94 feet and 21,000 pounds of fiberglass and foam not fall down? You'll find out!
---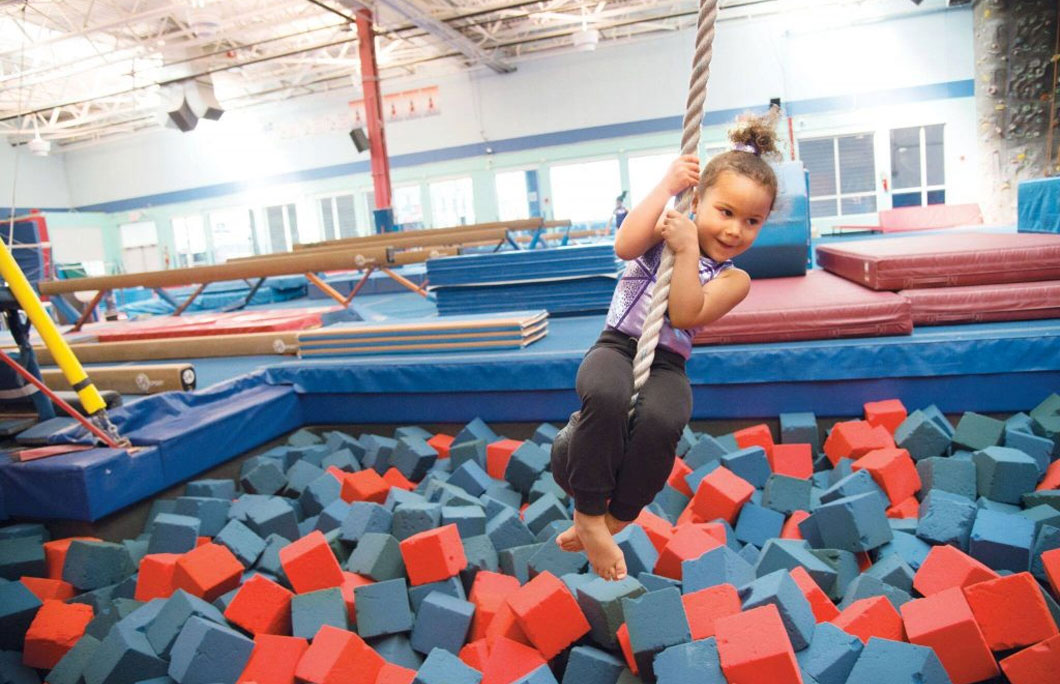 Chelsea Piers is a 28-acre waterfront sports village on the scenic Hudson River. Kids and adults can learn, practice, play and compete in 25+ different sports, including rock climbing and youth parkour. There's two indoor skating rinks, for ice skating and hockey, a golf club and driving range, batting cages and a  40-lane bowling center with laser tag. The Field House has a 24,000-square-foot gymnastics center, four batting cages and two indoor turf fields.
Regular (in non-lockdown periods) workshops are held in gymnastics, trampoline, foam pit, rock climbing, dance, soccer and basketball, as well as arts and crafts.  The Toddler Gym provides even the littlest of athletes with the ideal setting for exploration, learning, adventure and fun.
---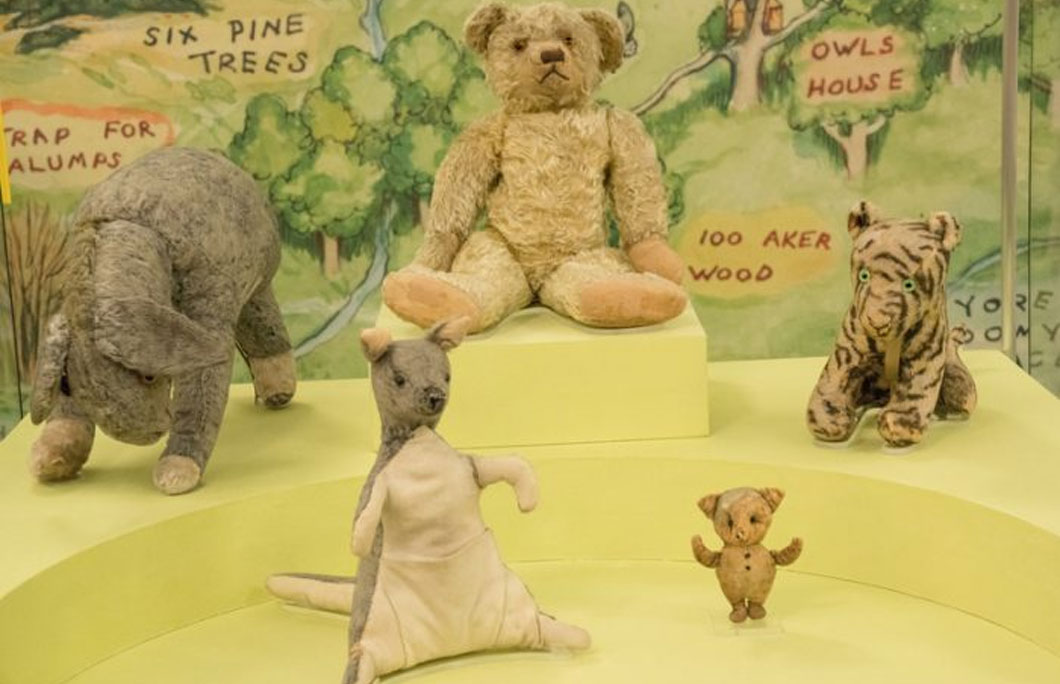 Winnie the Pooh
The famous stone lions out front (Patience and Fortitude) will excite kids before even stepping inside the New York Public Library. Once inside, kids have access to the city's largest selection of children's books at the library's dedicated Children's Center. It's cosy and welcoming, with a plush carpeted area that's used for storytelling events. There's also a special Pooh room, wallpapered with images of the Hundred Acre Wood. Here, you'll find a glass case that contains Christopher Robin Milne's vintage stuffed animals, which were the inspiration behind the Winnie the Pooh books.
Check out the library's event calendar in advance and plan your visit around the library's storytelling and workshop events. Visitors can also enjoy a one-hour free tour of the building, including the opulent Rose Reading Room. Free tours begin at 11 am and 2 pm Mondays through Saturdays.
---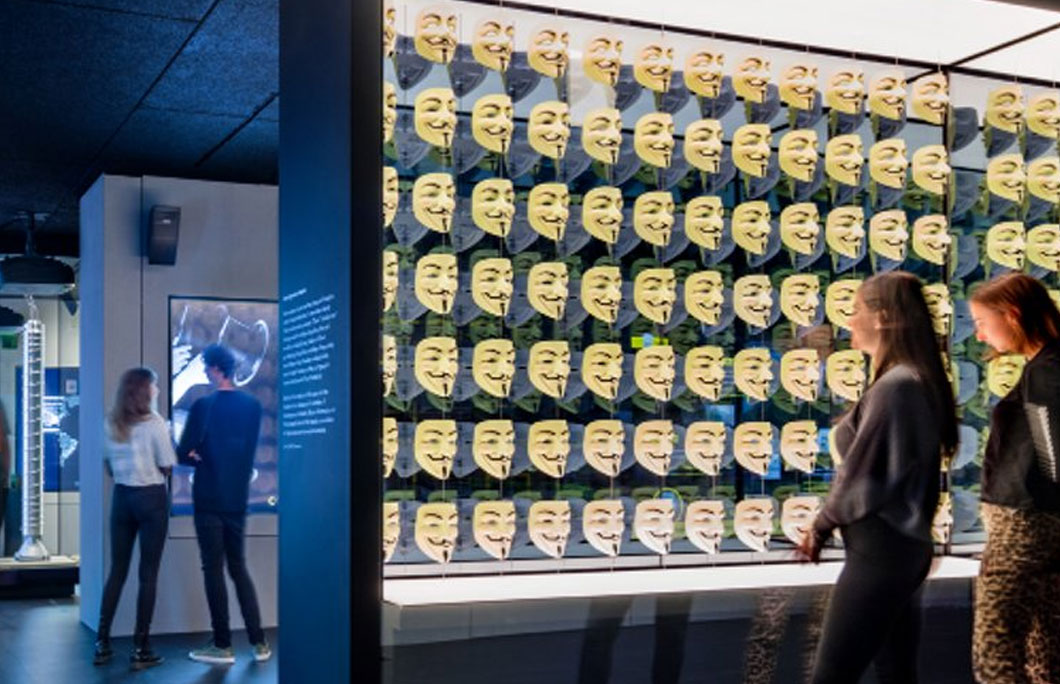 Image: Scott Frances
The famous Spy Museum in NYC is one of the best things to do with kids in New York. This museum will unleash your inner spy. Learn all about espionage with stories of double agents, code breakers and social justice hackers.
You can test your own spy skills in decoding, surveillance, lie-detection and you can navigate a laser tunnel secret-agent style. James Bond fan? Discover the original "Q" who inspired the James Bond character, and see some of his rare spy gadgets. It's fun for all the family.
---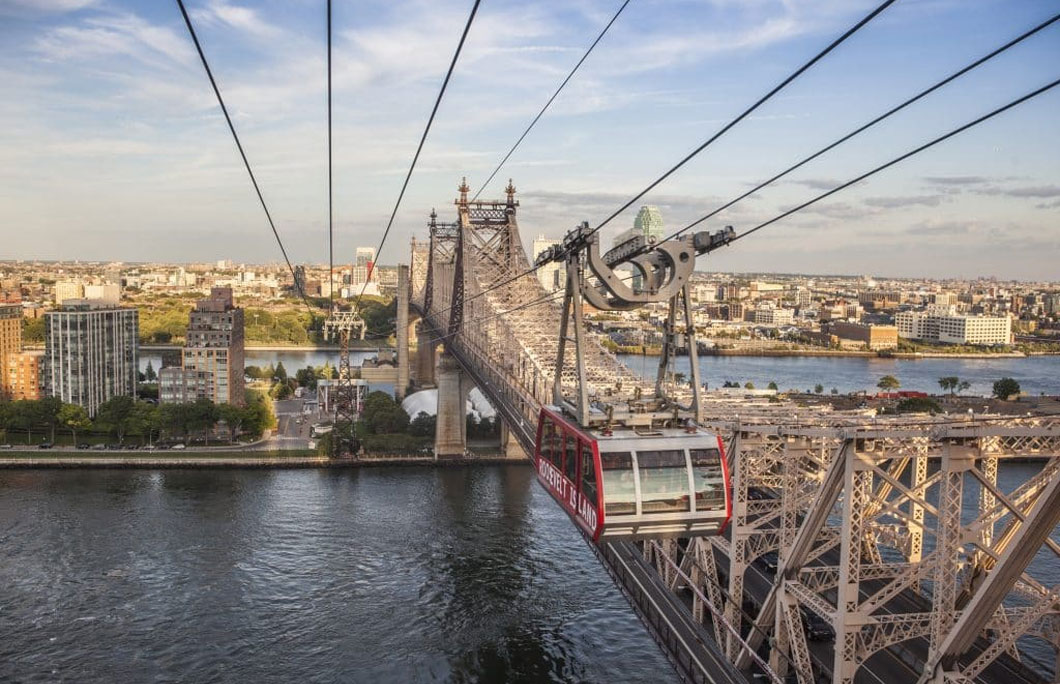 This 3-minute aerial tram ride to Roosevelt Island has incredible views of the city. Looking back towards Manhattan, the cable car lines up with East 60th giving you a glimpse into the bottom of Central Park. From the highest point, you can see over towards Williamsburg and Dumbo in Brooklyn and even as far out as Staten Island and the Verrazano Narrows.
Once you're on the island, the fun gets even better. Kids can fly a kite at the four-acre Franklin D. Roosevelt Four Freedoms Park or cycle/scooter (you can bring it on the tram) along the waterfront. Hop on the free red bus to traverse the island in style, or play at one of the island's many playgrounds or ball fields. There's also pop-up library and storytelling in the park on weekends. and on summer Friday and Saturday nights there's an outdoor Summer Movie Series at Southpoint Park.
---