The 25 Best Places For BBQ In Oklahoma
From tender, juicy brisket to smoked hog that's been drizzled and dipped in tubs of sauce the size of the Gulf of Mexico, Americans know exactly how to prepare the best BBQ. And, seeing as it's located right in the heart of the South, the best BBQ in Oklahoma is easily some of the best in the country.
Memphis might be famous for dry ribs, the Carolinas have come up with their own succulent spices, and Texas BBQ is, well, amazing, but there are a thousand and one ways to prepare a delicious plate of BBQ. Visit any BBQ joint in Oklahoma and you'll see just how true that is.
From sports bars and diners to high-end BBQ joints, there is something for everybody on this list. It's time to grab your friends, work up an appetite and dig into some of the best places for BBQ in Oklahoma.
Best BBQ In Oklahoma, How do these rankings work?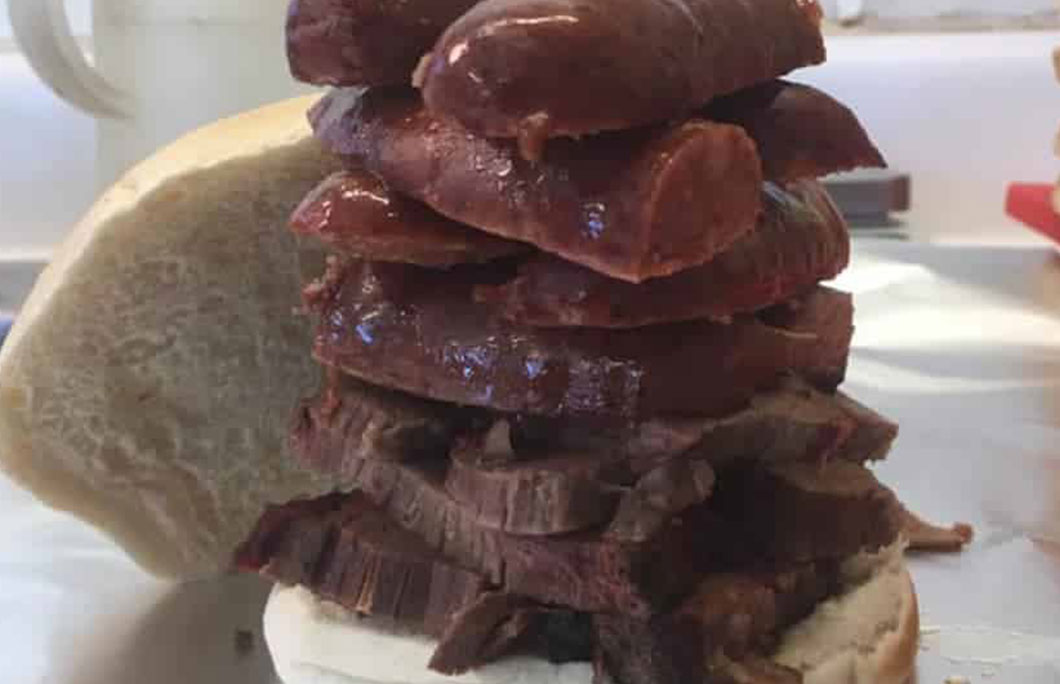 25th. Buffalo's BBQ – Sperry
It's easy to see what makes Buffalo's BBQ one of the best spots for BBQ in the state. It's so authentic and charming that it's hard to pass up a visit if you're in the area. The owner is easily one of the top pitmasters in the state, if not the country. However, he sticks to no-frills, letting the BBQ speak for itself. He serves food out of a trailer, everything from prime rib to sandwiches. It's all impressively delicious.
---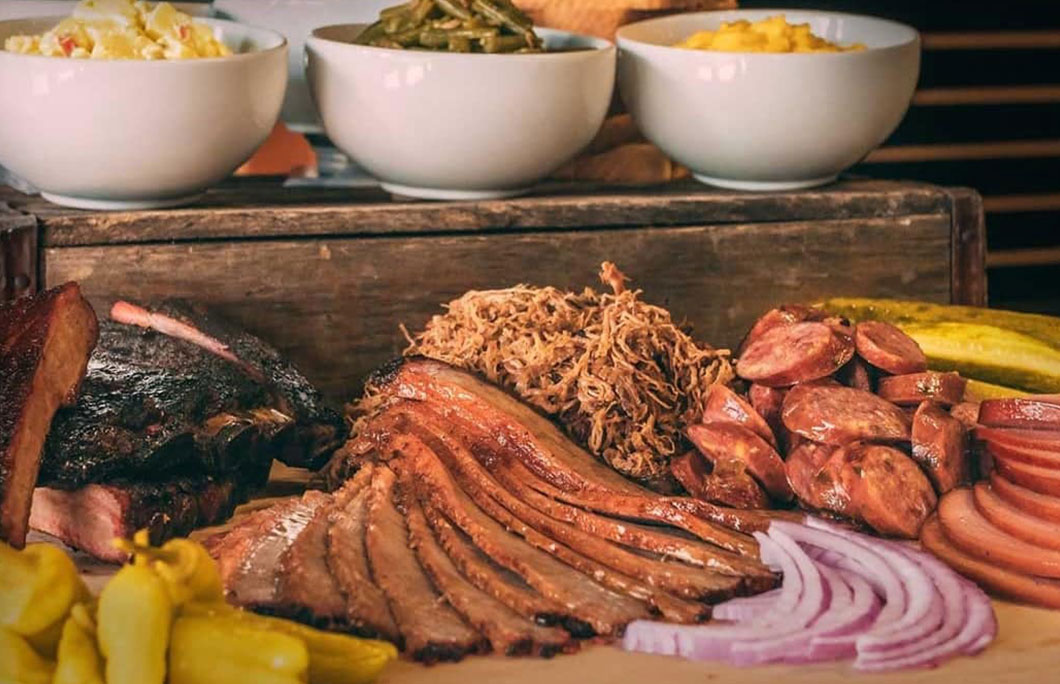 24th. Billy Sims – Enid
You'll find eight total locations of Billy Sims all over Oklahoma. Each one is just as delightful as the next, and with eight in total, it's a great option for travellers looking to enjoy something consistent during their stay in Oklahoma. It's an especially great option for those travelling in a group. Order their Gameday Pack, which comes with a half-pound of their smoked meat, two sides and four slices of Texas toast.
---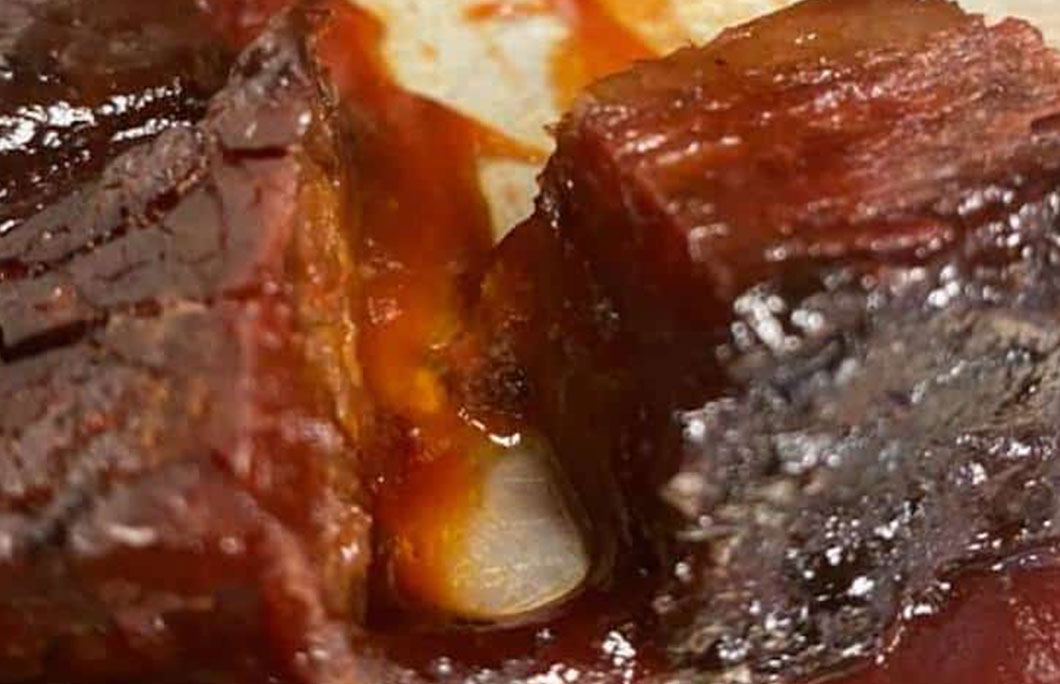 23rd. Caddo Street BBQ Co. – Ardmore
The meat here gets smoked on-site daily, ensuring that a delightfully smoky aroma will welcome you in the door each time you visit. Treat yourself to some mouthwatering burnt ends unlike anything else you'll find in the area. The rest of their menu is well worth a taste, but it's their burnt ends that have got us really drooling. They're just so saucy.
---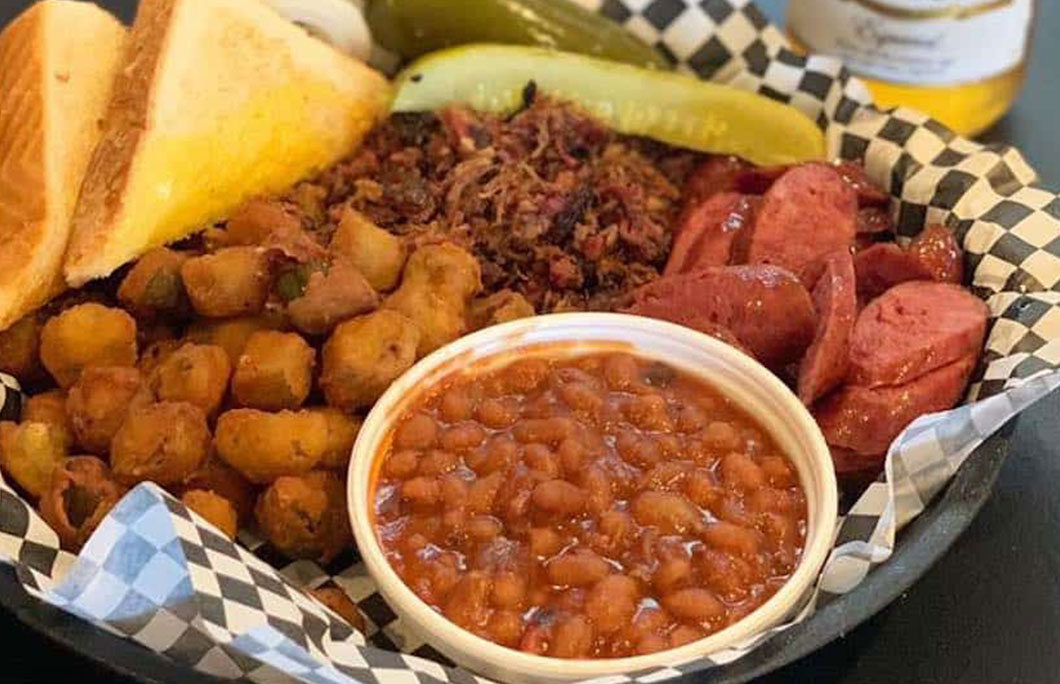 22nd. Smokies Hickory House – Broken Arrow
This family-owned BBQ joint specialises in old-school BBQ plates that are absolutely overflowing with slow hickory-smoked goodness. Load up on some Lil' Smokies before devouring your way through the Triple Combo. It's the best way to sample any three of their old-fashioned hickory-smoked meats. As it comes with sides and Texas toast, you're gonna want to head here hungry.
---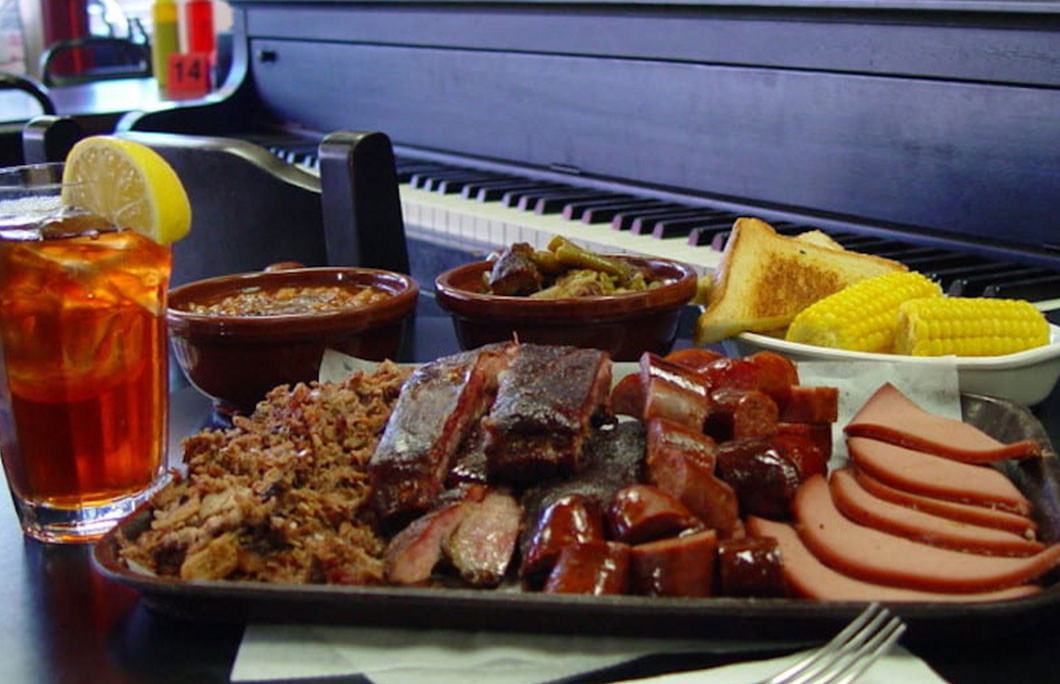 21st. Elmer's BBQ – Tulsa
Elmer's is a pretty legendary spot when it comes to Oklahoma BBQ. The star of the show? What they call a "Badwich." It's a tantalising mixture of perfectly smoked meats. Sausage, ham, beef, pork, and more all get sandwiched between buns for what is without a doubt one of the most filling sandwiches you'll ever eat in your life. And, we'd argue it's definitely the tastiest.
---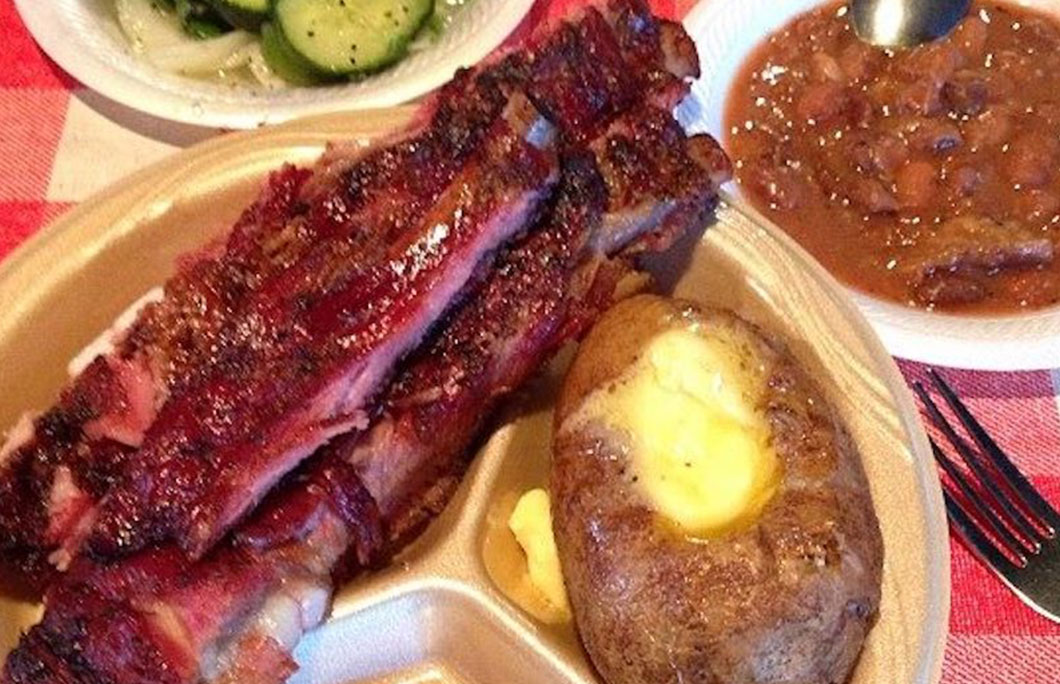 20th. Leo's BBQ – Oklahoma City
Leo's BBQ is what you're looking for if you're after a truly old-school barbecue taste with absolutely no pretence. The ribs come with a thick, sticky and wonderfully tasty sauce that glazes them to absolute perfection. Easily some of the best ribs in Oklahoma that you will ever eat. But look, don't just take our word for it. Get down here and taste them for yourself. You'll be left craving a taste of the rest of the menu, too.
---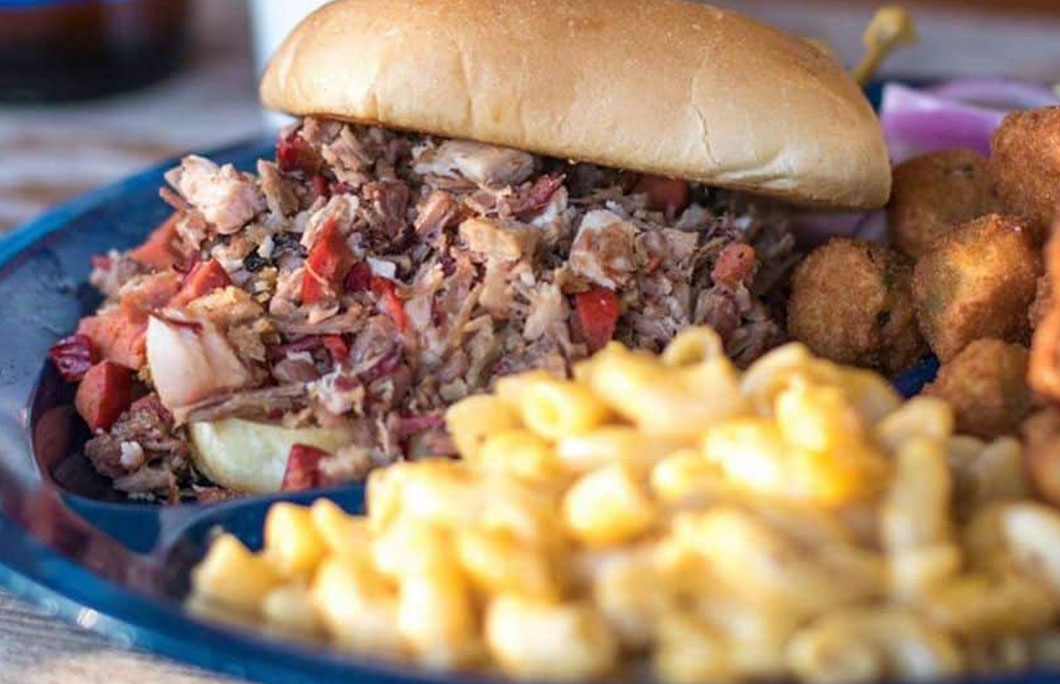 19th. Bedlam Bar-B-Q – Oklahoma City
What's so special about Bedlam? As they like to put it, they prepare their meals in the "old traditions of curing and dry-rub applications." The name Bedlam itself is a nod to a local university rivalry, ensuring any visit here for an out-of-towner is complete with lots of rich local culture. However, the local flavours compete with the local culture to win for the most memorable part of your visit. The BBQ's just so darn good.
---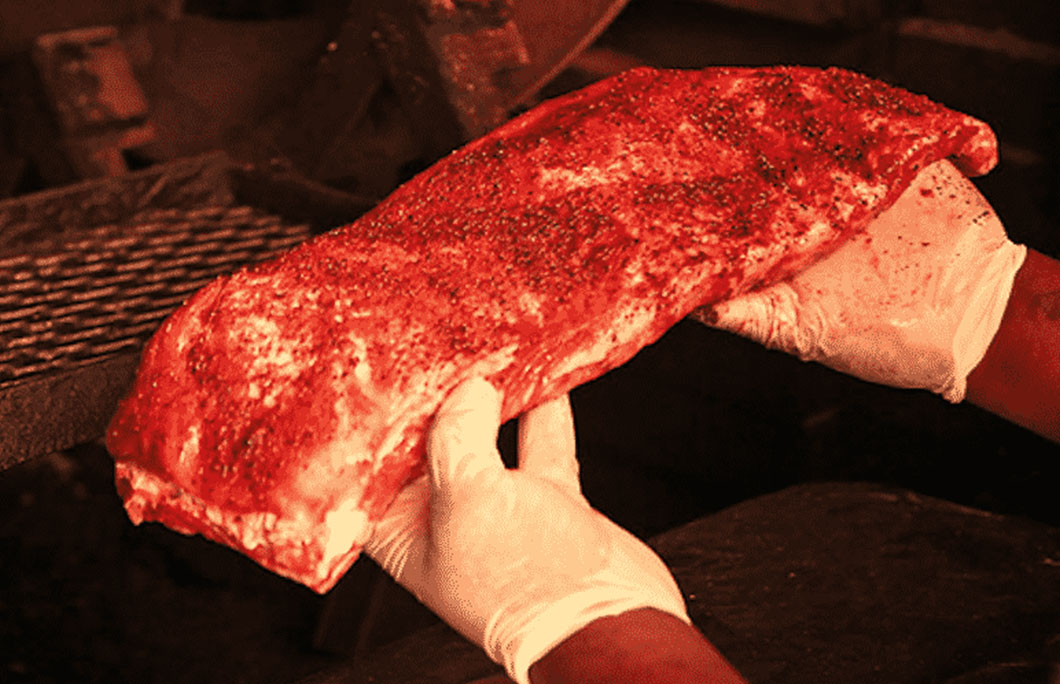 18th. Trails End BBQ – Owasso
The Southern Pride smoker that personifies Trails End BBQ is well-known amongst the community. Not only is Trails End a great place to convene and enjoy some down-home Southern BBQ. But, the owner regularly gives back to the community. And, that's not including his generous offer of all you can eat ribs every Tuesday and Wednesday. It's a steal, especially when they're this good.
---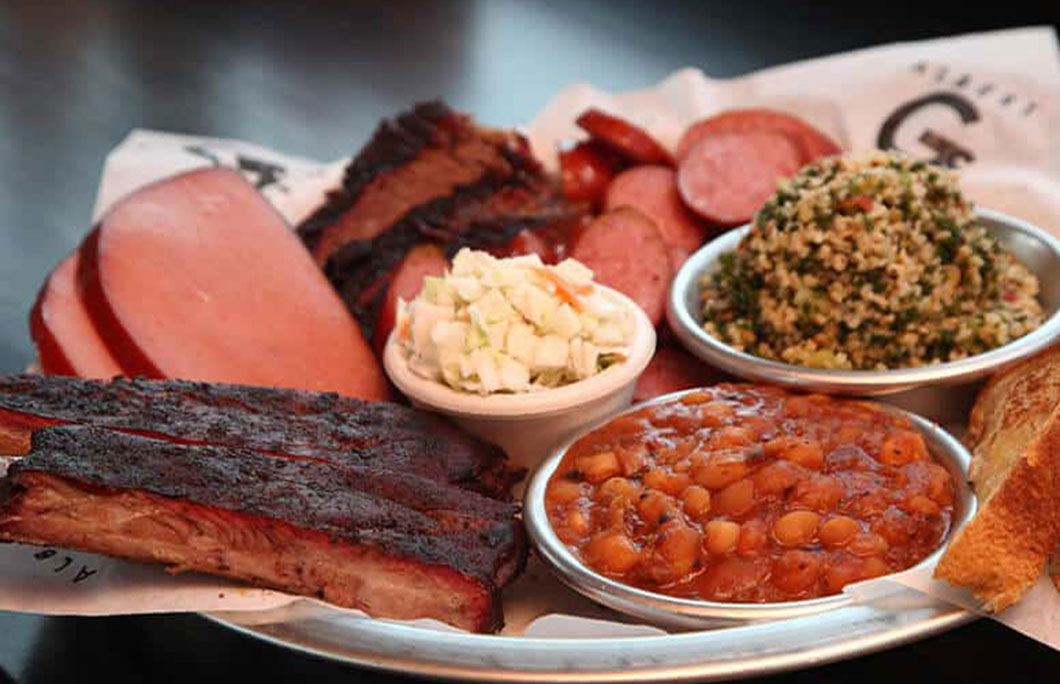 17th. Albert G's BBQ – Tulsa
From the delicious BBQ to some of the most savoury sides, everything at Albert G's is made from scratch daily. And, it truly shows. The flavours are always fresh and the unique ingredients taste as if they've come straight from grandma's kitchen but with a modern flair. Go straight for the Fat Albert G's. It's loaded with bologna, chopped brisket, smoked turkey, pulled pork, and a butterflied hotlink. Delish.
---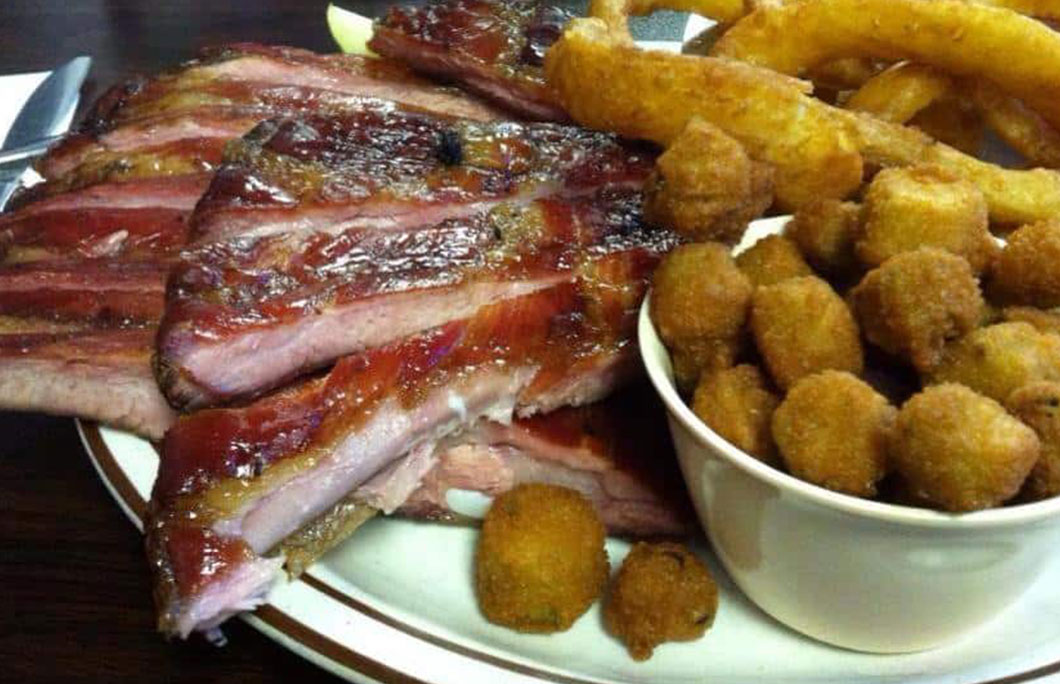 16th. Jake's Ribs – Chickasha
You don't need to anything more than the fact that the ribs here are out of this world. Okay, so maybe also that their curly fries are pretty tasty as well. Order both together and prepare to take your tastebuds on a flavourful journey through all of the traditional Southern flavours you'd expect out of one of the best places for BBQ in Oklahoma.
---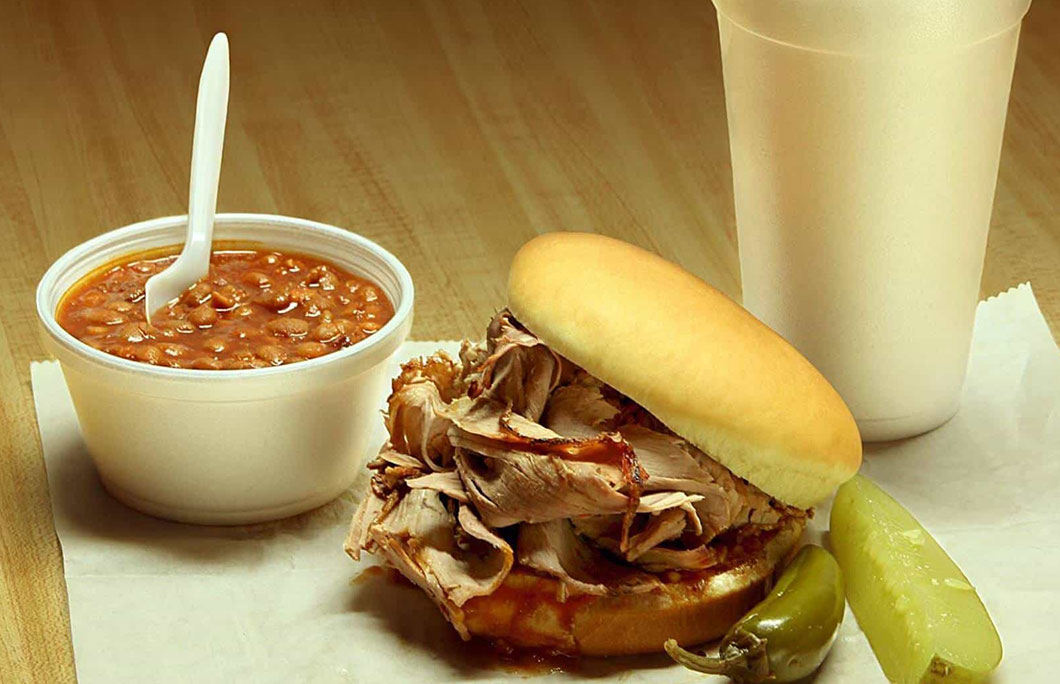 15th. Wildhorse Mountain BBQ – Sallisaw
Order the famous Wildhorse Mountain BBQ sauce in mild, medium or hot. Or, better yet, order them all and indulge in some of the wildest BBQ flavours you'll find in the entire state of Oklahoma. While the barbecue beans here garner a lot of attention, they're nothing in comparison to the mouthwatering taste of their juicy beef and pork ribs. You're gonna want more than just one rack.
---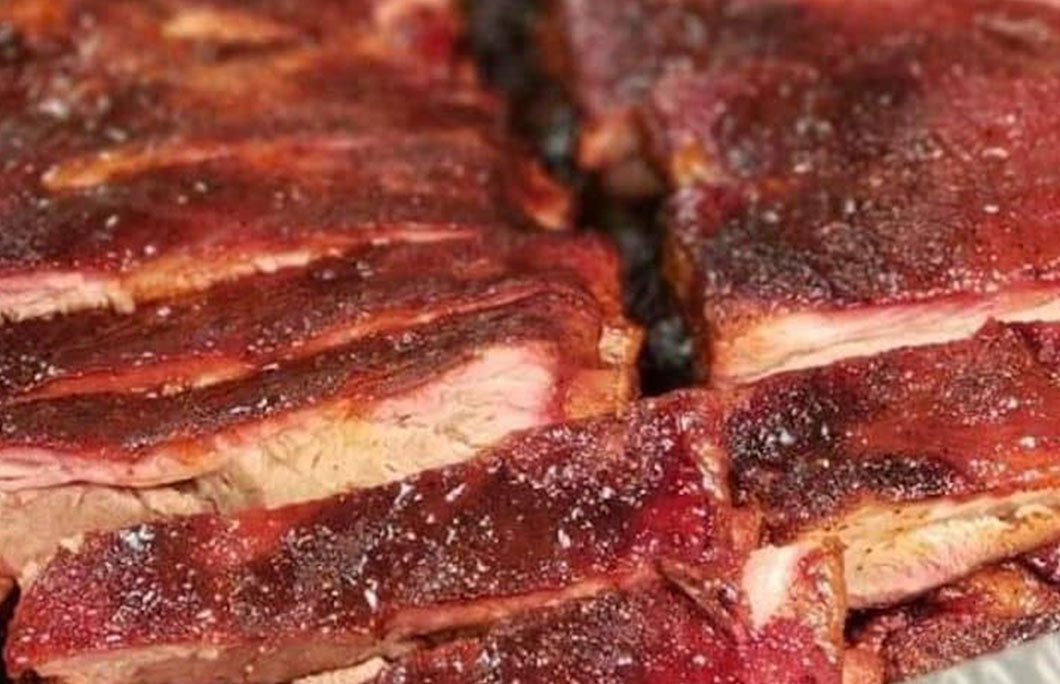 14th. Jo-Bawb's BBQ – Oklahoma City
Jo-Bawb's BBQ has won awards for pretty much all of their meats, but locals seem to also really love their ribs, which have won national awards for their savoury taste. You'll want to visit this place extremely hungry, as their pork is addictive no matter how you order it. Their ribs are St. Louis-style and smoked to perfection. And, their brisket is made from premium Black Angus beef. In short, it's all going to blow your mind.
---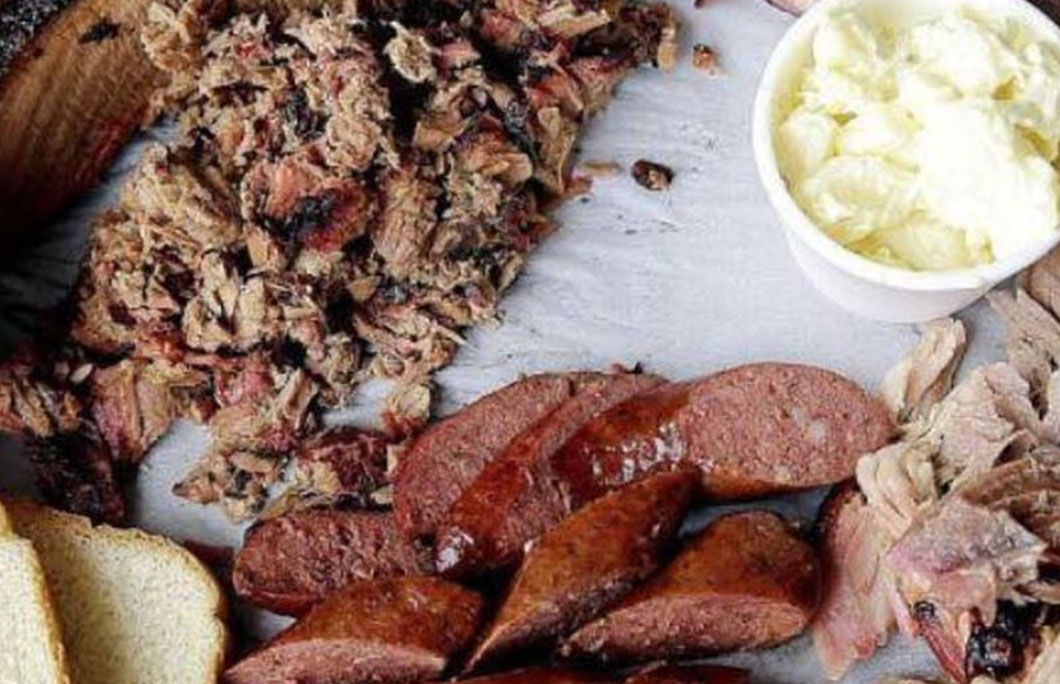 13th. Leon's Smoke Shack BBQ – Tulsa
From the service to the flavour, there's nothing that's not superb about a visit to Leon's Smoke Shack in Tulsa. While the service alone would earn this place a spot on the list of the best BBQ in Oklahoma, the quality of their meat is equally as memorable. Order baby back ribs or stick with a pulled pork sandwich, it doesn't matter. It's all going to taste so great when paired with their coleslaw and potato salad.
---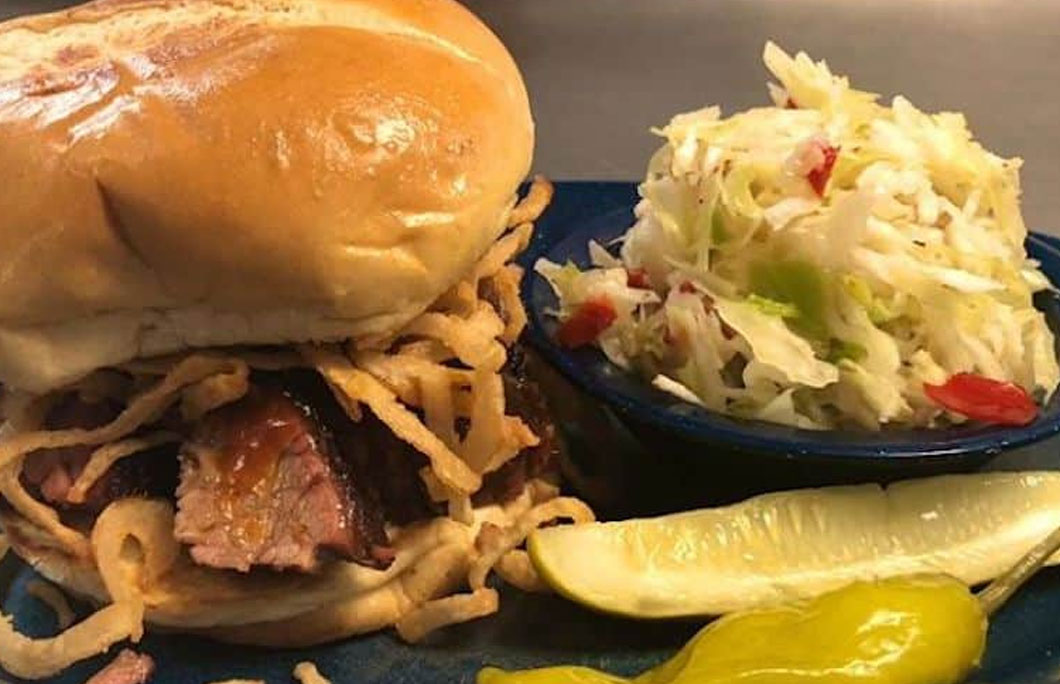 12th. Dink's Pit BBQ – Bartlesville
If you've never heard of Bartlesville before then you're about to get really familiar with it. It should be a stop on any foodie tour through Oklahoma, simply just to visit Dink's Pit BBQ. You can smell the outdoor hickory pit from miles away. It'll tease you in and have you drooling well before you settle in to taste the spot's juicy ribs, tender brisket, and mouthwatering pork loin. The best part? It's gotta be their own special sauce.
---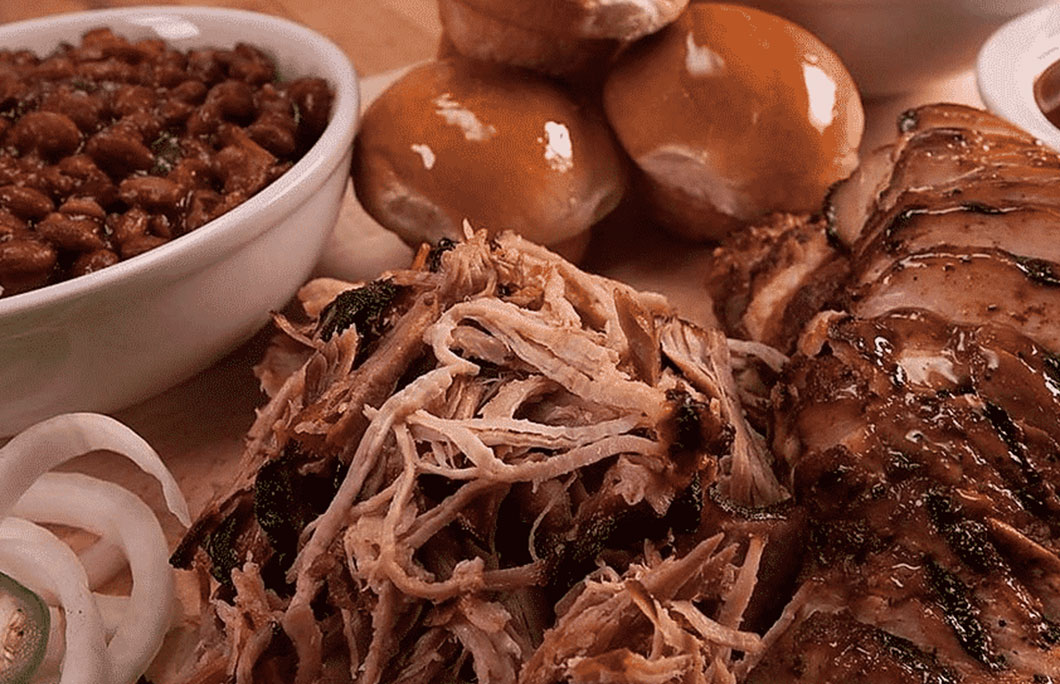 11th. Swadley's Bar-B-Q – Oklahoma City
Swadley's has won numerous local awards for being home to some of the juiciest, tastiest BBQ in the state. Upon the first bite, it's pretty easy to see why. The family here's been perfecting their recipe for over 80 years, and boy is it darn near perfect. Order some hand-rubbed pork spare ribs and pair it with the mouthwatering sliced brisket to indulge in what is easily one of the most finely prepared Southern BBQ meals in the state, if not the country.
---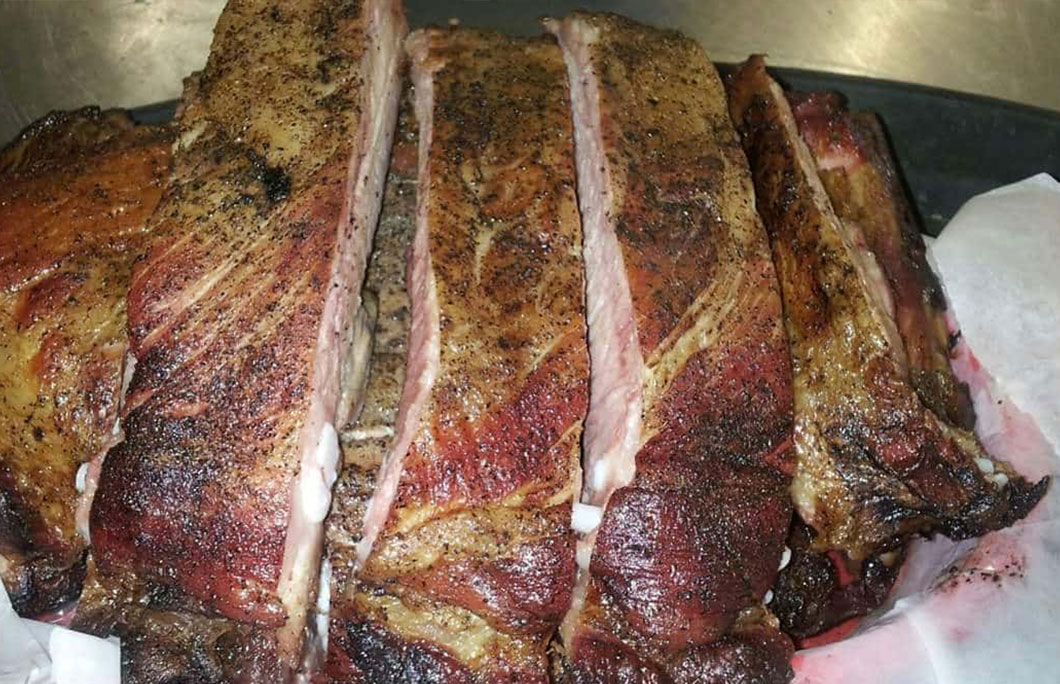 10th. Railhead BBQ – Guthrie
Craving a mixture of some tantalising Southern delights? At Railhead BBQ they specialise in both fried chicken and spare ribs. You don't even have to decide between more than one; you can order both and enjoy the crispiness of the fried chicken alternated between bites of tender, fall-off-the-bone rib meat. Paired with some fried okra and Shiner Bock, you'll be hard-pressed to find a meal more full of Southern flavour than this.
---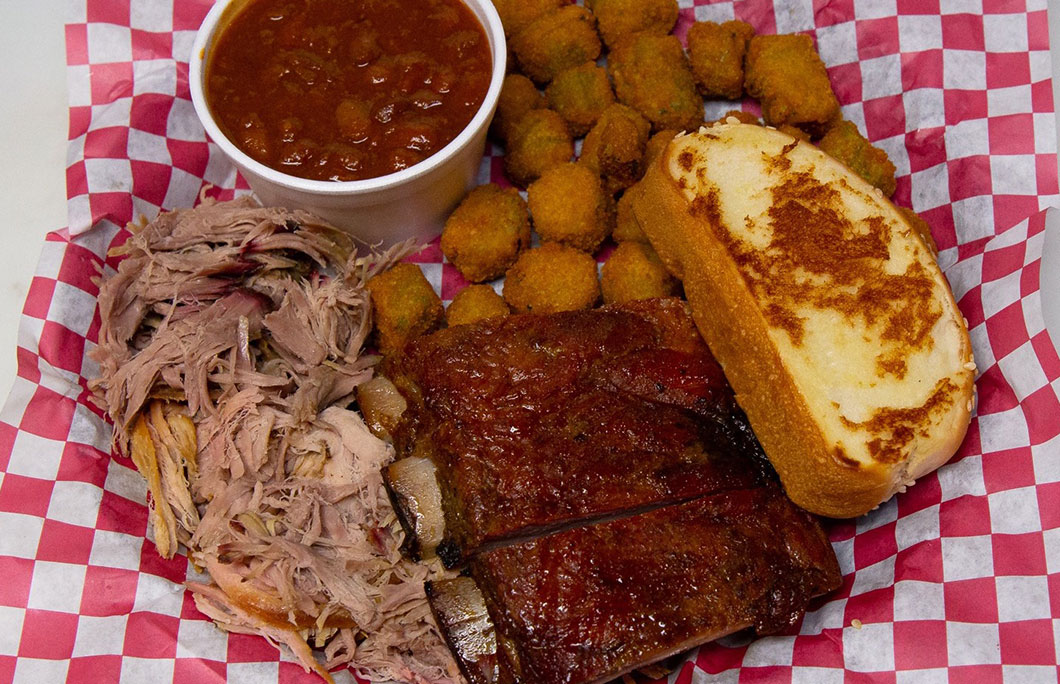 9th. Ray's Smokehouse BBQ – Norman
Darrol Ray, a former University of Oklahoma and New York Jets player, owns this Norman smokehouse. So, expect nothing sore of fine BBQ and lots of great opportunities to indulge in a game day or two here. Really, there's nothing on the menu here that's not worth a try. You're going to need to head back for multiple visits just to get your fill of their low and slow smoked brisket, spare ribs, and meat combo plates.
---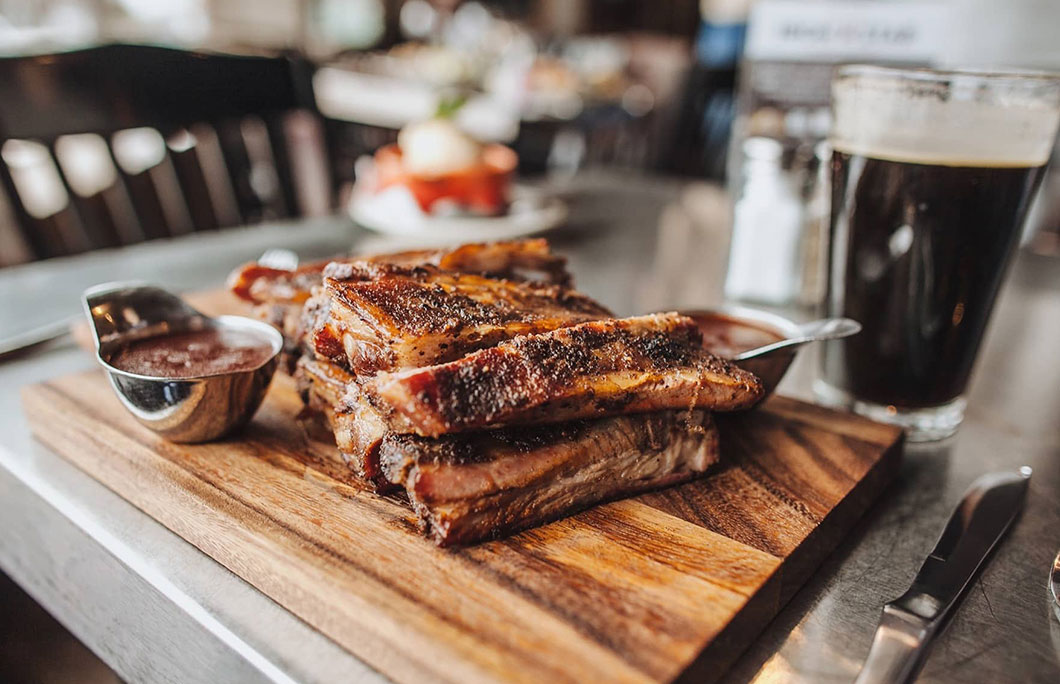 8th. Iron Star Urban BBQ – Oklahoma City
Iron Star Urban BBQ is not only home to some of the best BBQ in Oklahoma, but it's also a pretty quality spot to spend a date night or nice evening with friends. From the decor to the service, you'll find the atmosphere here to be authentically Southern. And, when it comes to flavours, they're just as Southern as you'd expect. Order the juicy ribs with a side of the Dutch oven sweet potatoes. You can thank us later.
---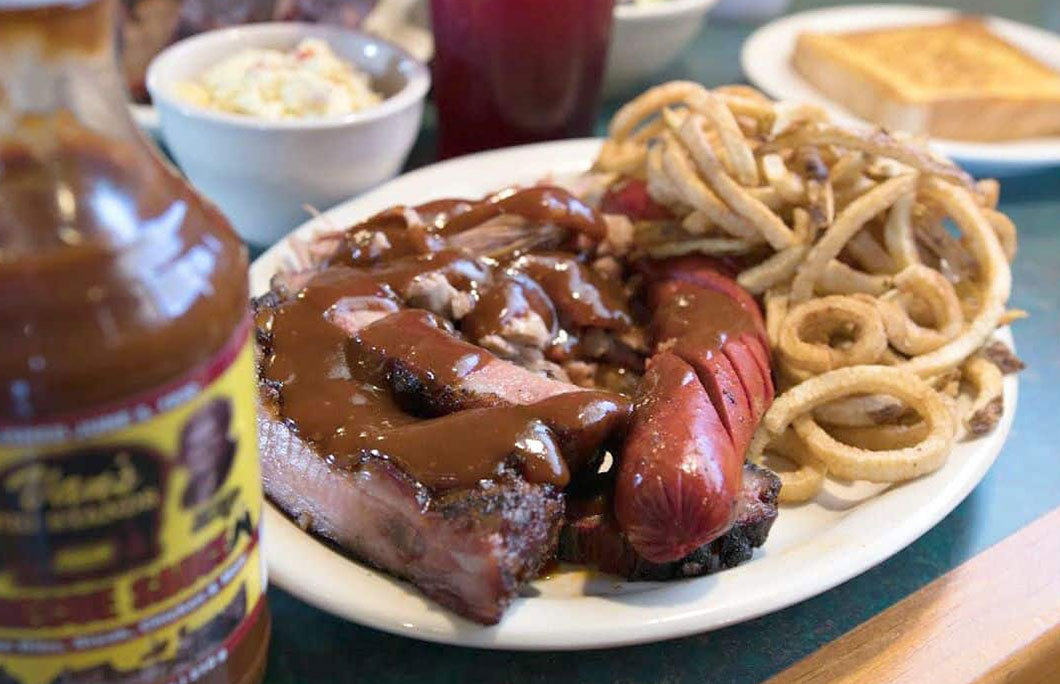 7th. Van's Pig Stand – Shawnee
You'll find five locations of Van's Pig Stand throughout Moore, Shawnee, Norman, and Purcell. And, that's a great thing considering how often you're going to want to try the BBQ here. The vintage vibes at the old service station location in Shawnee are about as hometown as they get. After settling into your surroundings, you'll be able to enjoy some spicy, smoky meat that's as juicy and tender as it comes. Definitely throw on some side curly fries.
---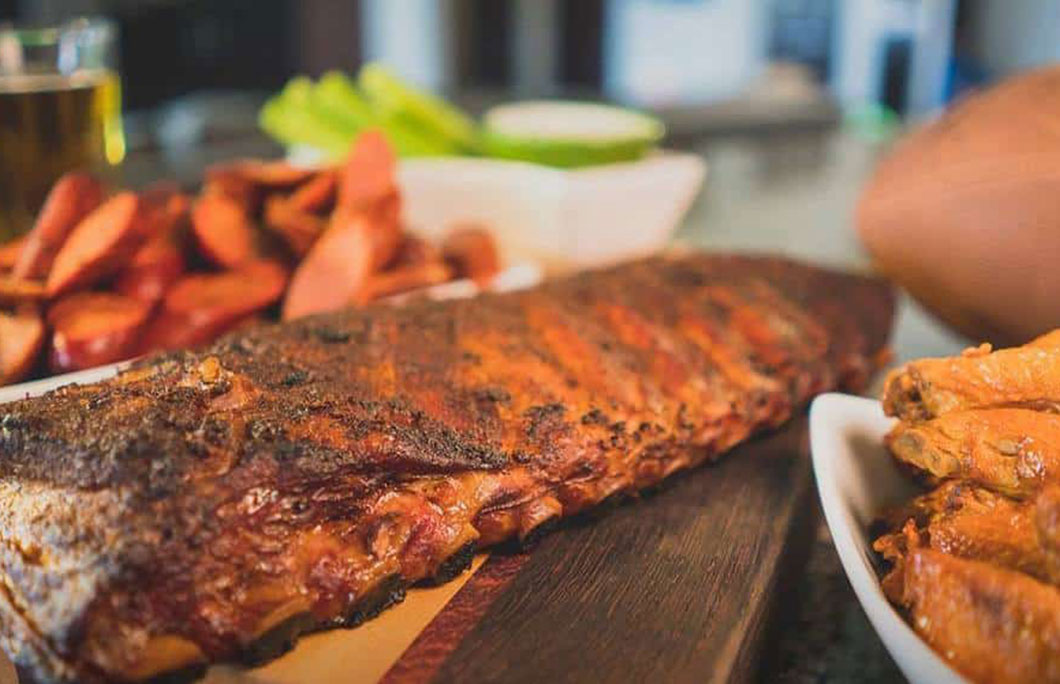 6th. Earl's Rib Palace – Oklahoma City
Born and bred in the heart of OKC, Earl's Rib Palace has been a staple of the Oklahoma BBQ scene ever since it opened in 1996. They kick things off with quality meat, seasoned lightly with their proprietary dry rub. Then, they slowly smoke it over Oklahoma's finest hickory kindling. Sound tantalising enough? Not yet. Now, you get to choose your sauce – 'hot' or 'not' – to finish the ribs off to perfection.
---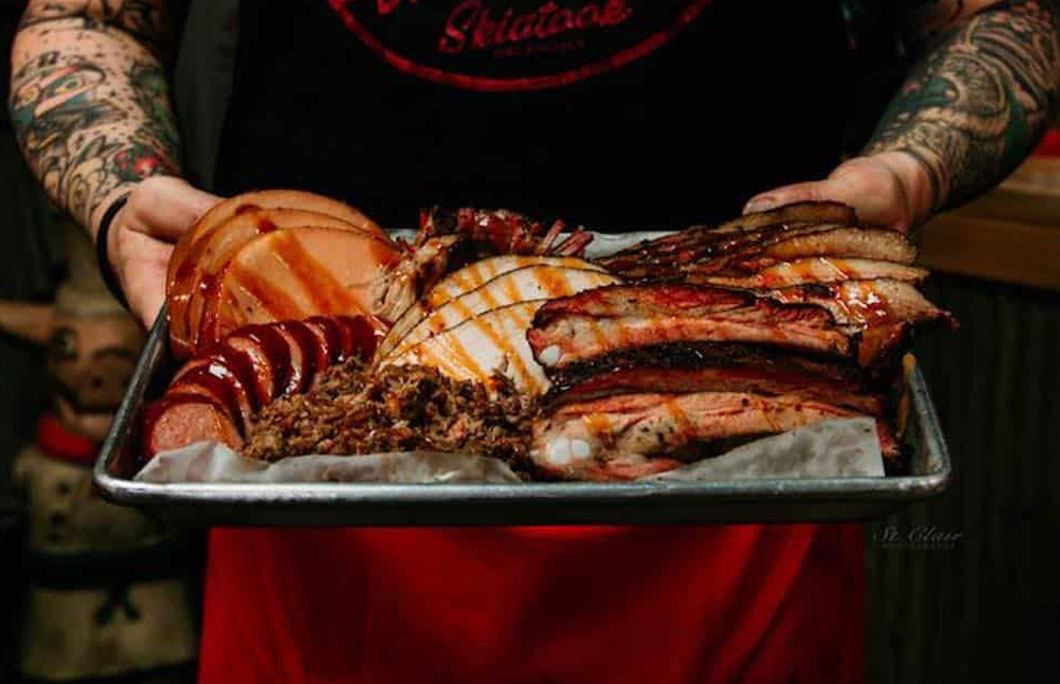 5th. Mac's Barbeque – Skiatook
In search of the most mouthwatering, tempting hickory and pecan wood-smoked BBQ in the entire country? Head straight to Skiatook and check out Mac's. This no-frills BBQ joint has been serving up simple recipes with full flavour to hungry guests for decades. Truly, it doesn't get much better than this, with a menu that includes everything from a BBQ Frito Pie and chopped beef to a Three-Meat Combo. Order that latter. It comes with everything you'll need to fall in love with Oklahoma barbecue.
---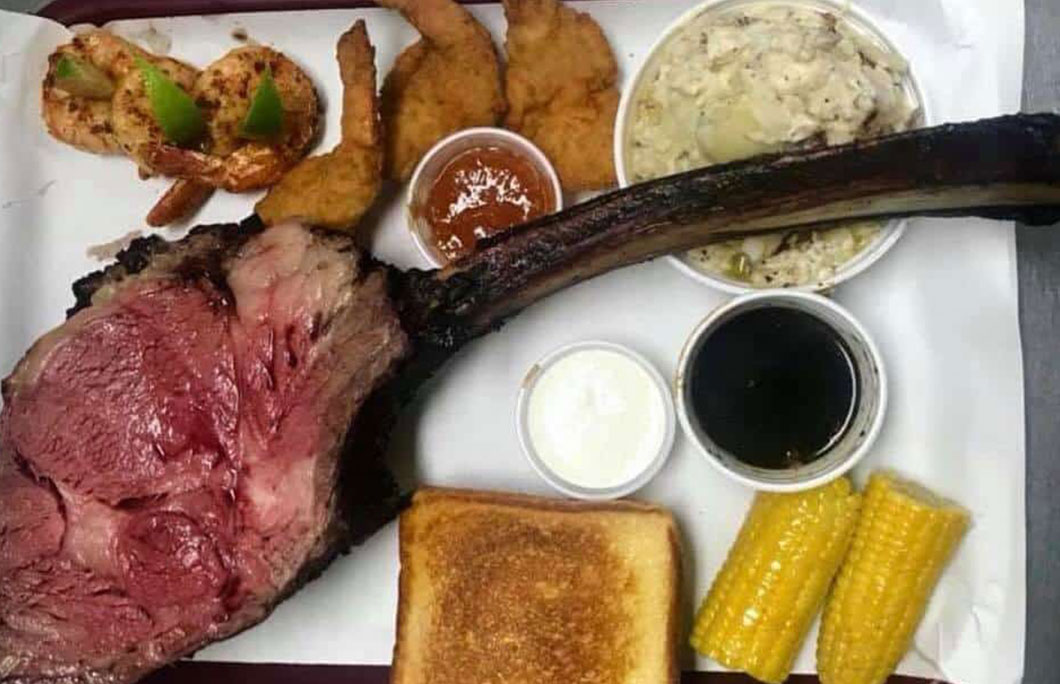 4th. Smokin' Joe's Rib Ranch – Davis
Ask any local where to find some of the best BBQ in Oklahoma and they'll probably mention Smokin' Joes somewhere in their long list of favourites. As the name suggests, they serve up some of the state's most tantalising ribs. But, their hefty portions of smoked brisket are also huge crowd-pleasers. You can tear through the BBQ here with just your teeth, it's that tender. From lunch plates to Southern sides, they've got something for any hungry guest.
---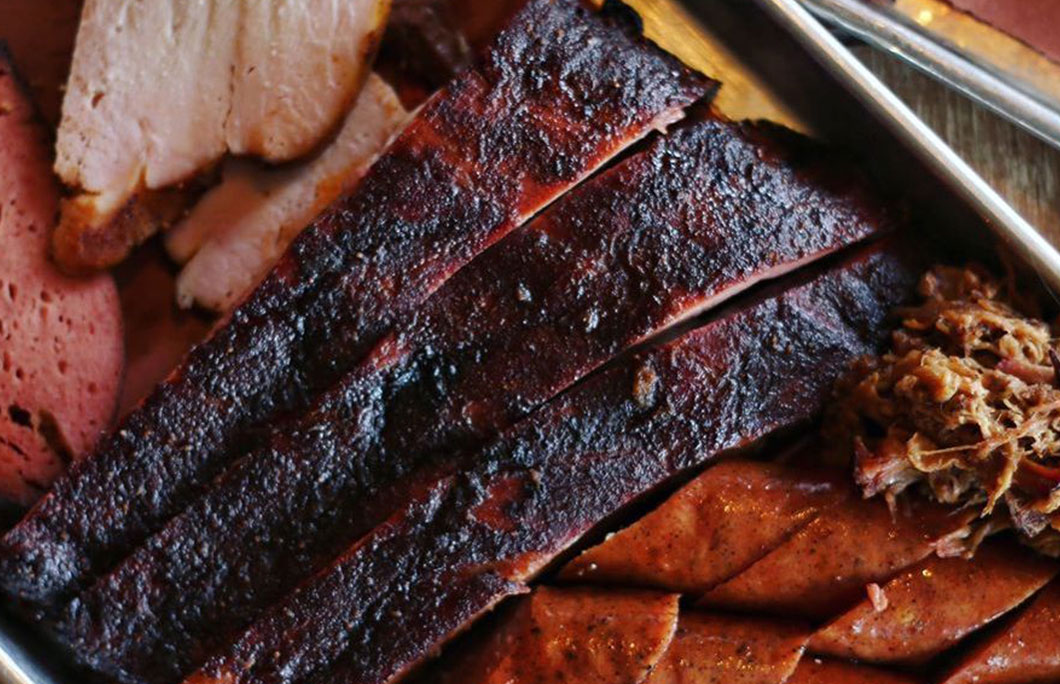 3rd. Back Door BBQ – Oklahoma City
In terms of the best ribs in Oklahoma City, you really can't beat what Back Door BBQ offers. It's the result of a top chef's experience in the Texas Hill Country combined with classical training in fine dining restaurants. So, it's the perfect mix of old school flavours and amazing skill. The spare ribs here are easily some of the best in the state: the smoky smell of their ribs wafts into the taste, creating an unforgettable explosion of flavours upon the first bite.
---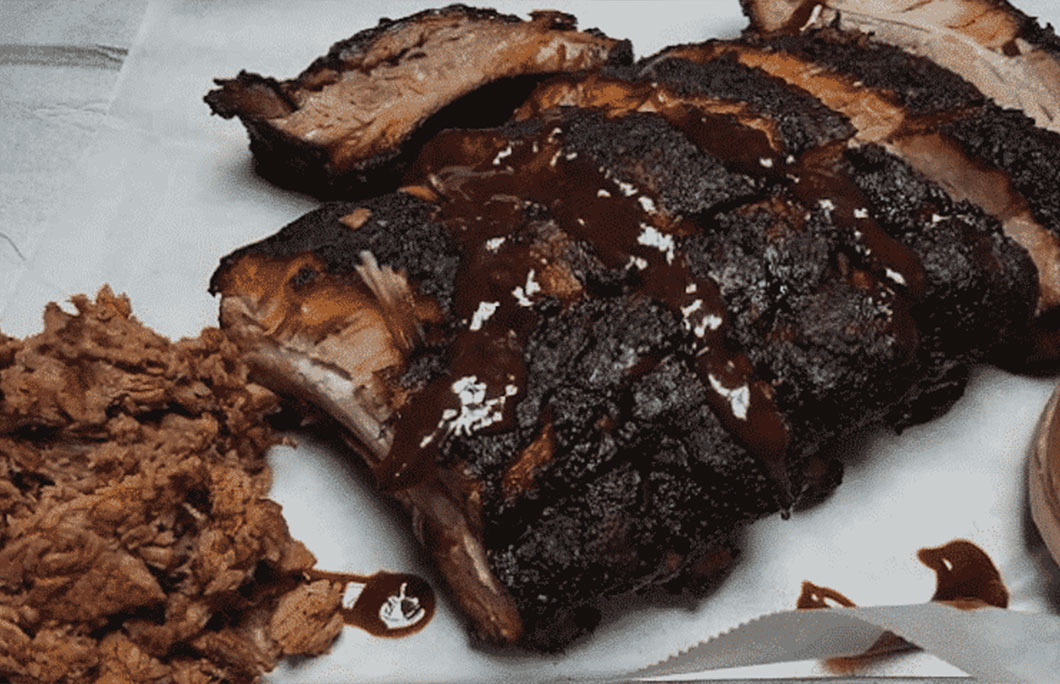 2nd. Burn Co. BBQ – Tulsa
This spot made our list of the 50 Best Places for BBQ in America list. So, it's easily one of the best places for BBQ in Oklahoma. Burn Co. BBQ isn't about low and slow. Rather, they focus on a concept that's all about fast and hot. That kind of unique take on classic BBQ is something that visitors from near and far seem to really love. And, while BBQ is their speciality, you can order a lot of outstanding meat here, like bratwurst and smoked sausage.
---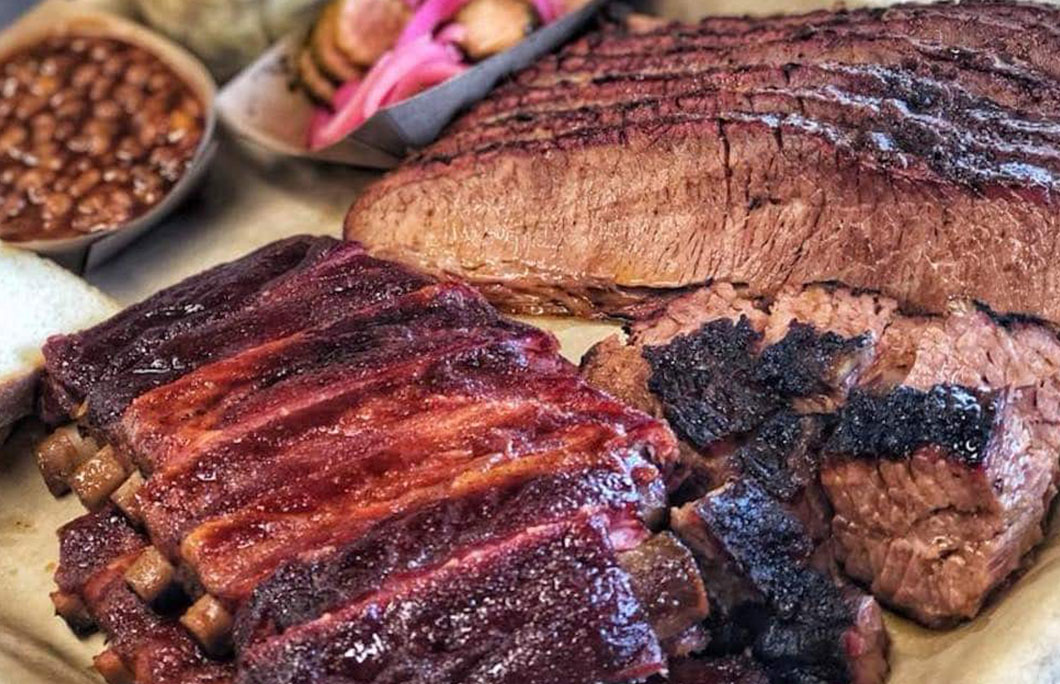 1st. The Butcher BBQ Stand – Wellston
There's a reason this Wellston BBQ joint sells out so fast. And, it all comes down to the way they smoke the meat. Here, they're no strangers to accolades. The team behind the shack won numerous BBQ Grand Championship world titles. Now, they're bringing their award-winning flavours to the heart of Oklahoma. From their burnt ends and brisket to the tantalising taste of their apple pie BBQ beans, everything here is bursting with flavour. The fact that their plates come served with a Twinkie is just, well, the Twinkie on top of the cake.
---