7 Places for the Best Nightlife in Orlando Florida
If you're looking for a party in Florida, you've come to the right place. Orlando is also one of the best cities for nightlife in Florida. The hub of nightlife in the city is around International Drive. Head down after work, and you'll find plenty of happy hours happening. Downtown Orlando has a great vibe at night with buzzing taverns and bars, chilled rooftop spots, and live music venues. Ready to party? Here are some of our favourite places for the best nightlife in Orlando, Florida.
Best Nightlife in Orlando Florida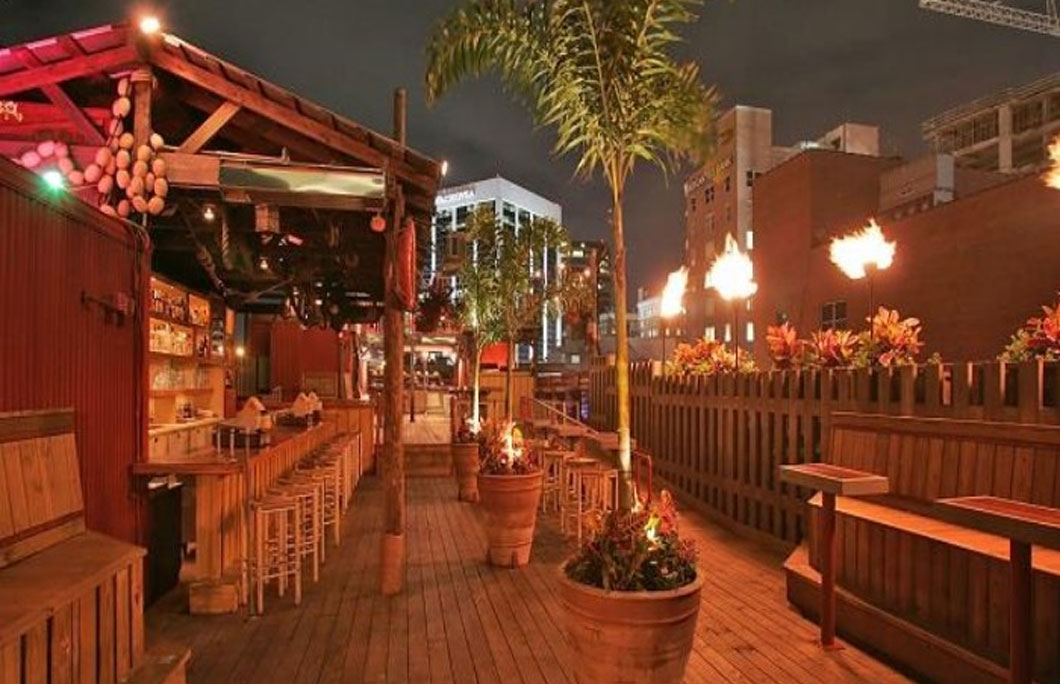 1. Historic Downtown Orlando
The Downtown Historic District was designated in 1980 as the City's first local historic district. This area has a great vibe all day and night, but when it comes to after-dark activities, there is a great mix of local-style taverns, modern bars, and rooftop lounges. Dotted around the area is a great variety of nightclubs too. Venues play a mix of music genres, from live rock bands to superstar EDM DJs. Latitudes is one of Downtown's most popular spots for alfresco drinks. You'll find it on the third floor of Church Street Bars. It's also the largest rooftop bar in Orlando, so you're almost always guaranteed to find a good spot.
---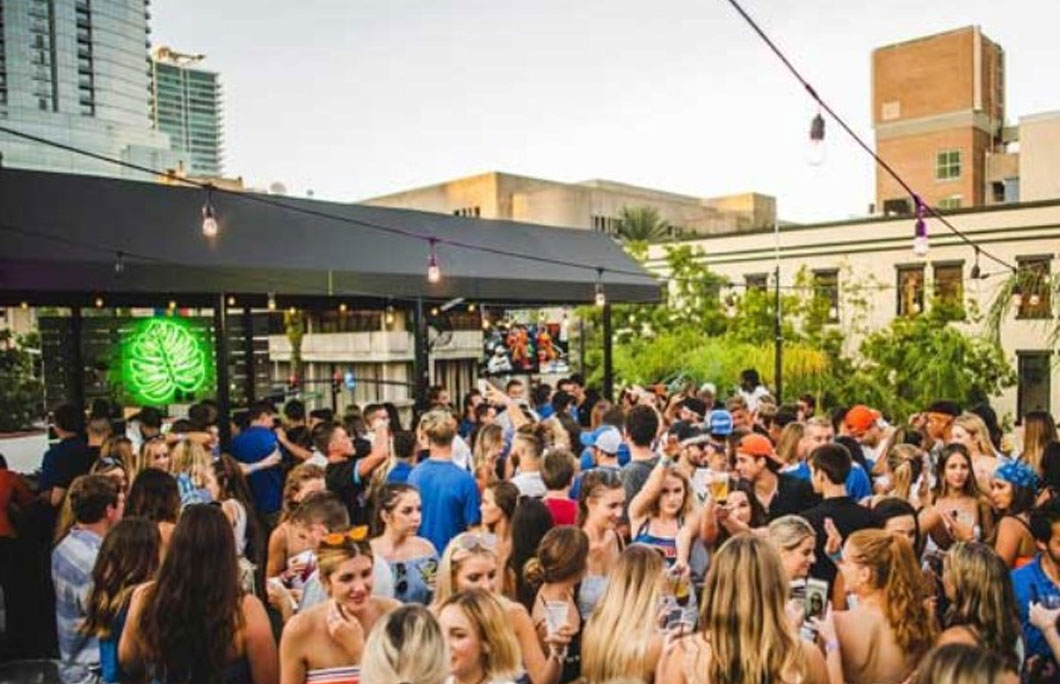 2. International Drive Entertainment District
International Drive offers fun and excitement with its many attractions, great dining options and entertainment for the entire family. Commonly known as I-Drive, it is a major 11.1-mile (17.9 km) thoroughfare in the southernmost limits of the city. There is so much to see and do here, but one of our favourite places is Pointe Orlando. This is an all-in-one shopping, dining and entertainment district on International Drive. If your night out doesn't include children, pay a visit to Blue Martini, which offers three unique bar experiences under one roof. There's always live entertainment on stage too. We also love Celine, which comprises a few different areas. There's a ballroom with an elevated stage, a prohibition-era speakeasy, a mezzanine and a rooftop bar.
---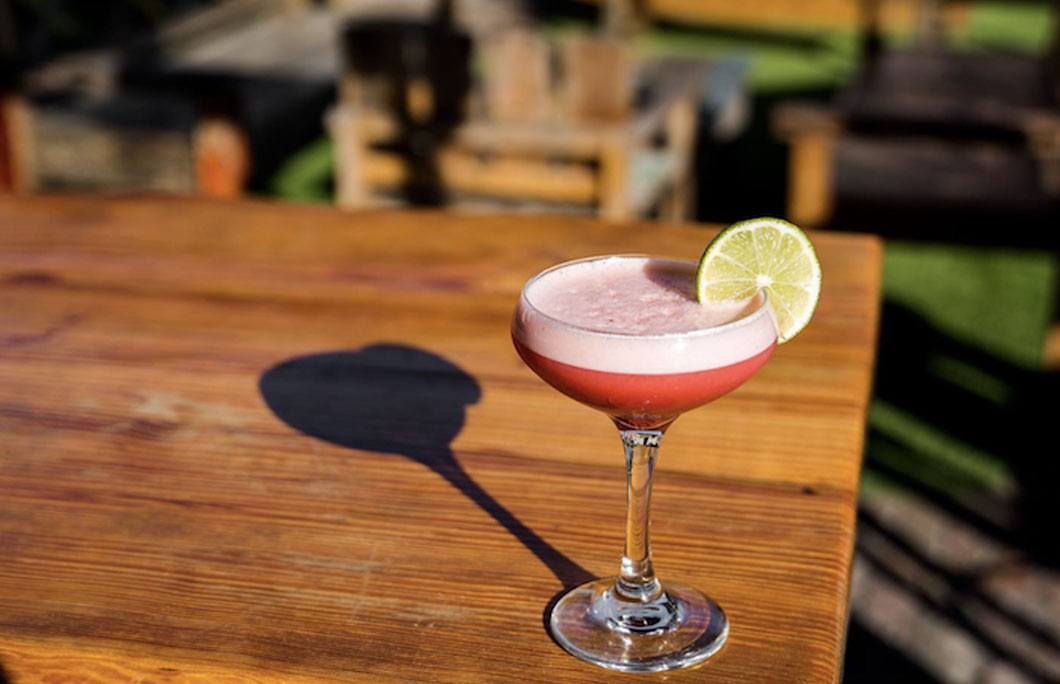 3. Winter Garden
Winter Garden is a city 14 miles (23 km) west of Downtown Orlando in the western part of Orange County. It is the commercial and cultural capital of West Orange County. Winter Garden is the place to be if you love listening to live music, as it has so many venues both indoors and outdoors. We also love the rooftop bar The Whole Enchilada. Hovering two storeys above Plant Street, the inside is decorated with inspirational neon quotes like "Tacos and Dreams", with hanging plants, rustic furniture and cult classics pumping out from the TV. The cocktails here are terrific and creative like the 'Te Amo Tequila' concoction made with maestro diamante tequila, passion fruit liqueur, lime, ginger beer, and sugar rum. Order a side of guacamole and chips for the traditional Tex-Mex experience.
---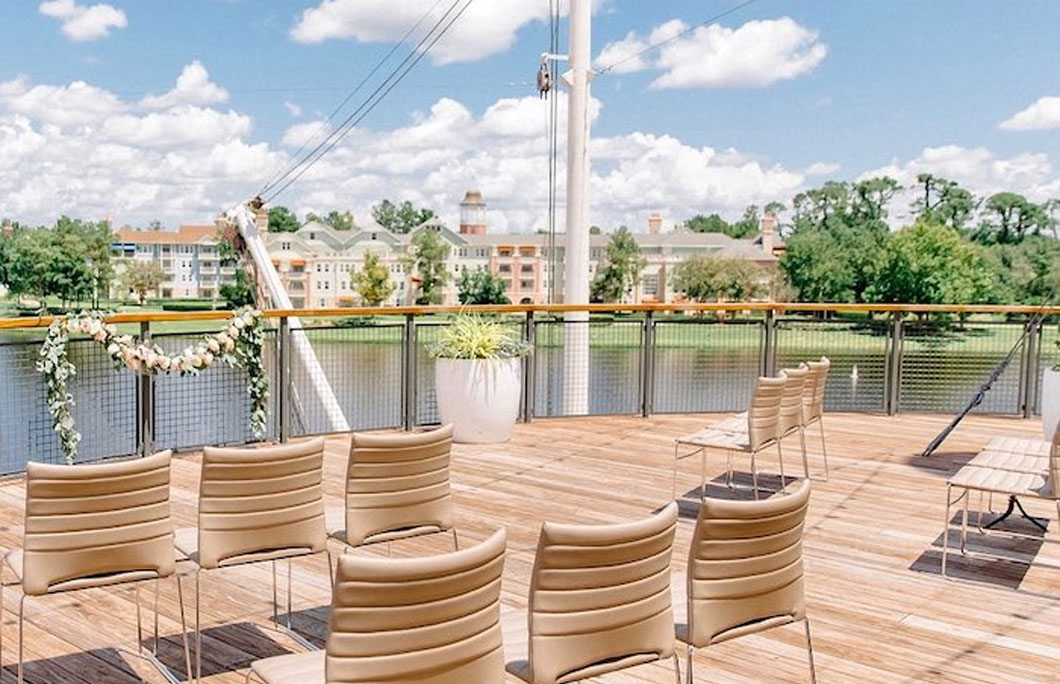 4. Disney Springs
Disney Springs is the shopping, dining, and entertainment district at Walt Disney World. However, you don't have to have a Disney ticket or hotel reservation to enter here. It is free to walk around and enjoy the magic and the nightlife. For a chilled, relaxed evening, sip a glass or two of vino at Wine Bar George. For live music, head to the House of Blues, and if you are wearing your dancing shoes, head to Nightly Fiesta. This lively bar is terrific for an evening of salsa dancing and stunning views of the springs. We also love Paddlefish, the themed bar shaped like a paddleboat, complete with decks and watery surroundings. The third-floor open-air deck offers enchanting views of Disney Springs and Lake Buena Vista.
---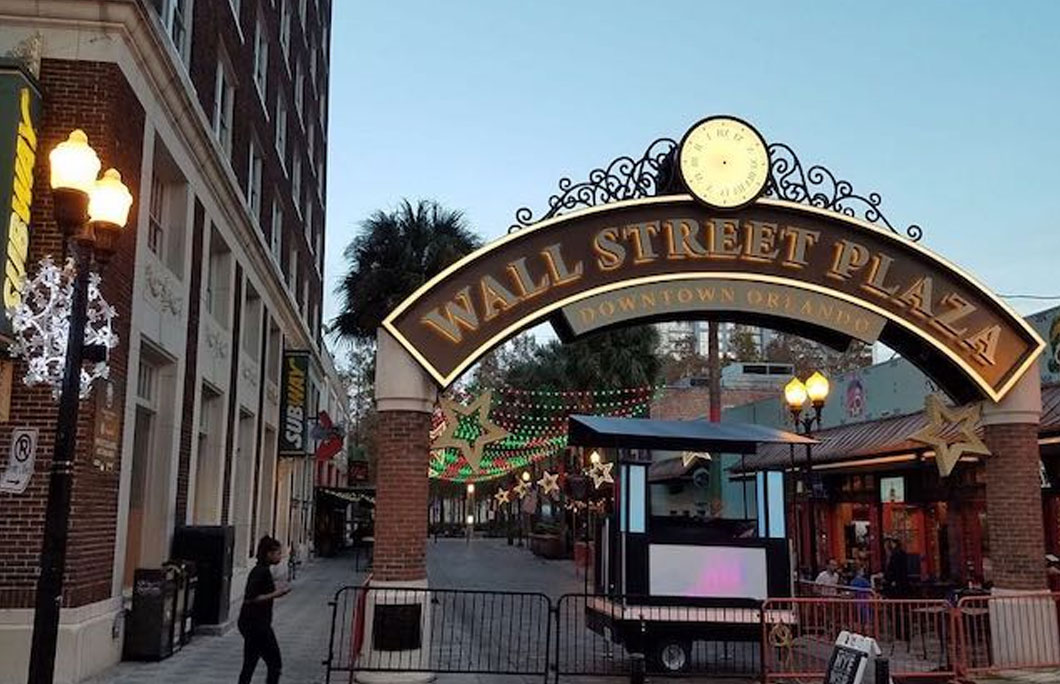 5. Wall Street Plaza
Wall Street Plaza, located in downtown Orlando, is a complex of bars, restaurants, nightclubs and events. There are 7 diverse venues in total. You can find everything from a dance club housed in an old moonshine warehouse to a tiki bar. There's even a carnival-themed bar where you spin the shot wheel and let chance choose your drink for you. Wall Street Plaza hosts weekly and monthly events, including a block party where all of the bars are open and the plaza is closed to traffic and a karaoke night.
---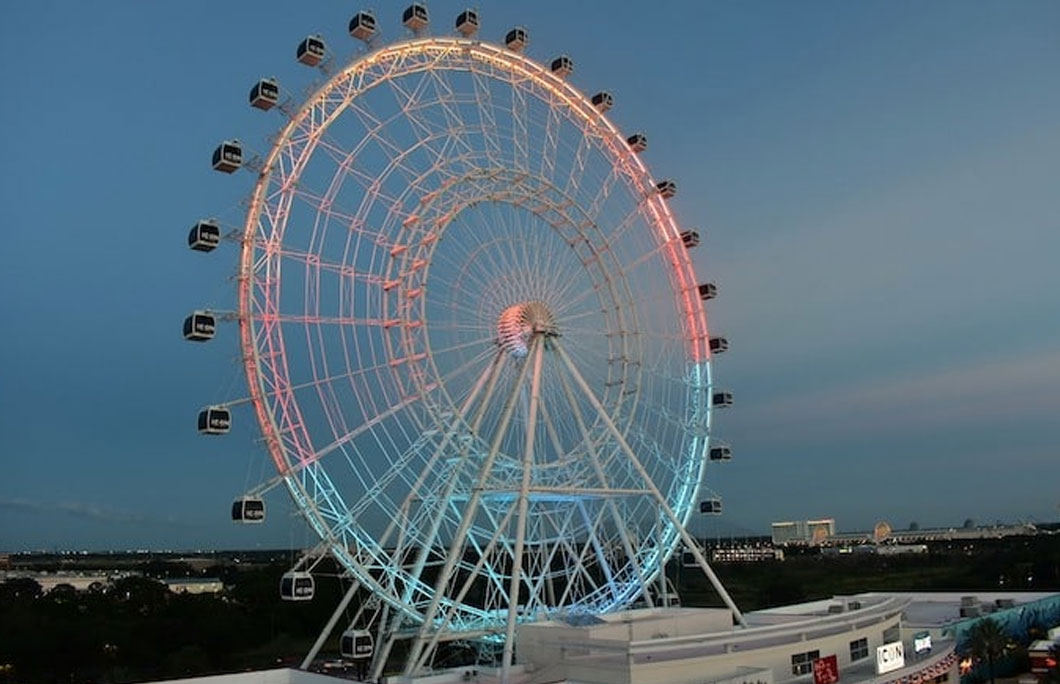 6. ICON Park
ICON Park is located on International Drive. Its centrepiece is a giant observation wheel that stands 40 stories tall. A recent addition to ICON Park is country music superstar Blake Shelton's Ole Red. This restaurant, bar, and music venue offers live music, scratch-made dishes, and signature drinks. ICON Park is open until 2 am each night (morning) and with over 50 venues and attractions you'll find plenty of things to do here when the sun goes down.
---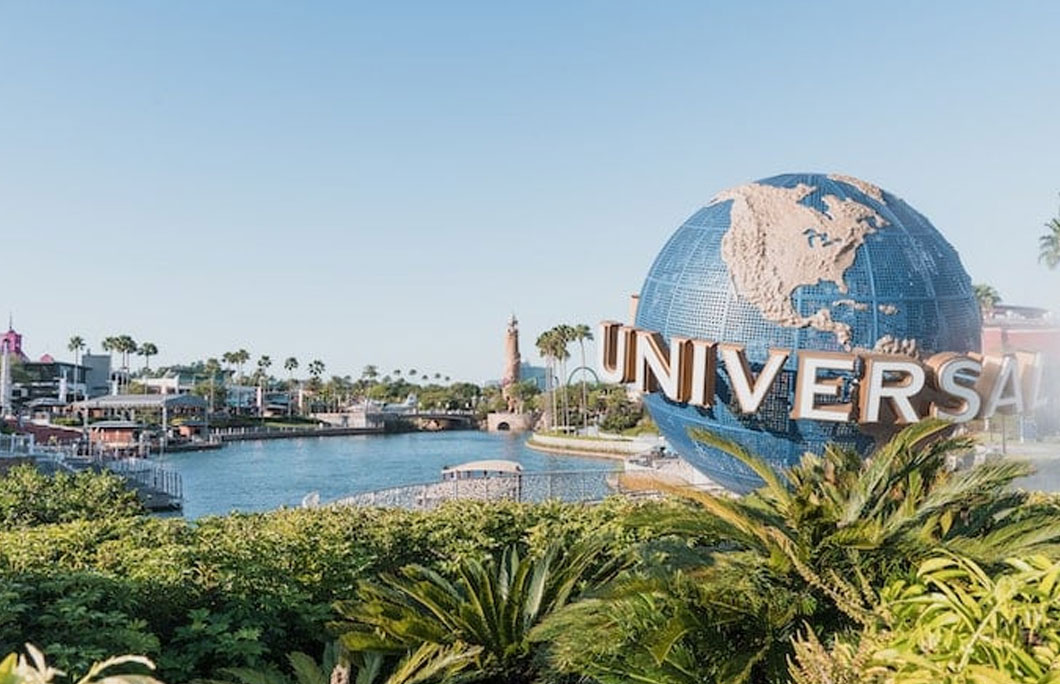 7. Universal CityWalk at Universal Orlando
Universal CityWalk is the dining and entertainment district of Univeral Studios. It is free to enter and is brimming with places to eat, drink and dance the night away. One of our favourite spots for a fun night out is CityWalk's Rising Star. This is a karaoke bar with a difference. Instead of singing with a backing track, you can sing with a live band and backup singers.
---