The Most Scenic Drives in Utah
From Route 66 all the way to The Loneliest Road that starts in Maryland, the United States is filled with fantastic road trips that have long been alluring travellers out onto the open road. With so many different routes to take, it's near impossible to decide on just one road trip to take. These Utah road trips are a great starting point for an adventure with friends.
Utah's scenic roads wind through The Mighty Five national parks, seven national forests, 44 state parks and endless charming small towns – you'll want to stretch out your trip as long as you can, because there's so many places worthy of a stop-off.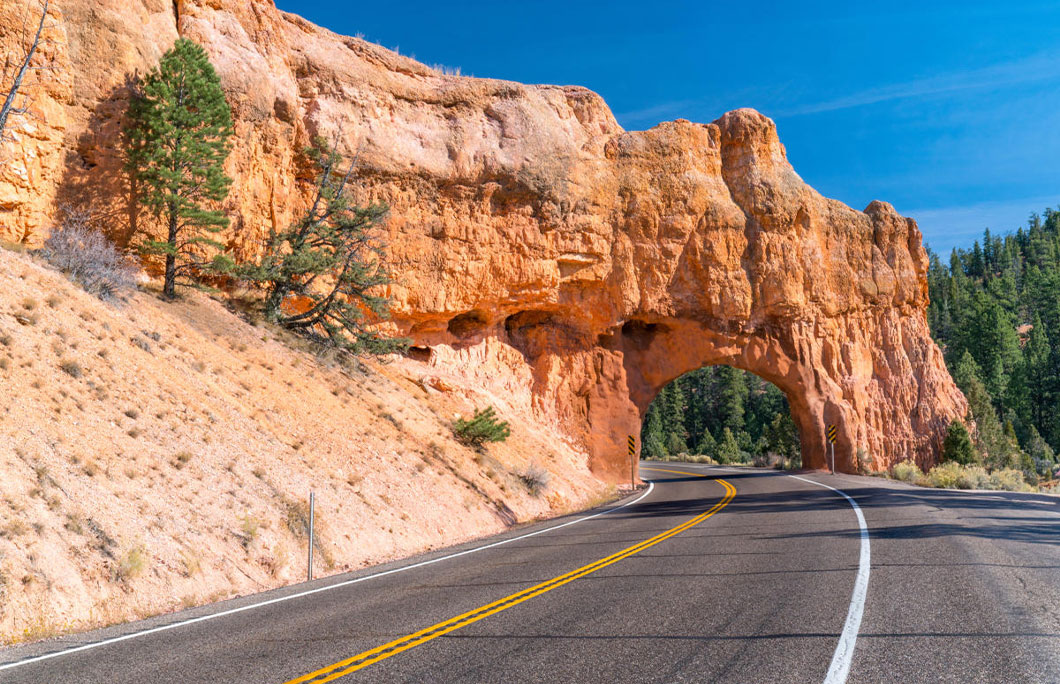 1. All-American Road: Scenic Byway 12
Highway 12 is one of the most scenic highways in America. It winds through canyons, red rock cliffs, pine and aspen forests, alpine mountains, national parks, state parks, a national monument, and quaint rural towns. On your drive you'll discover the vast Grand Staircase–Escalante National Monument and the beauty of Boulder Mountain.
Distance: 119 miles.
Route highlights: Henry Mountains; Grand Staircase–Escalante; Capitol Reef National Park.
When to do it: Year-round.
---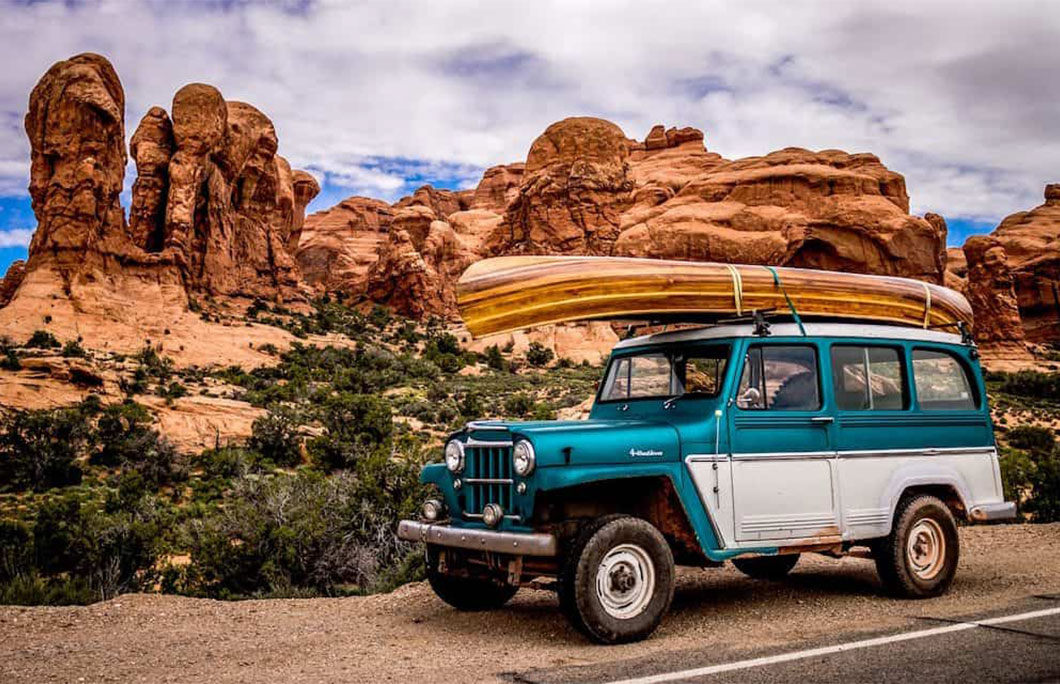 2. The Mighty 5
You'll want to grab a National Parks Pass for this drive! This iconic Utah road trip route will take about 10 days to complete, hitting up all five National Parks in the state, as well as state parks, national monuments, Navajo Tribal Parks, and several stunning spots in between.
Distance: 1,040 miles.
Route highlights: Moab; Arches National Park; Monument Valley; Bryce Canyon; Zion National Park.
When to do it: Year-round.
---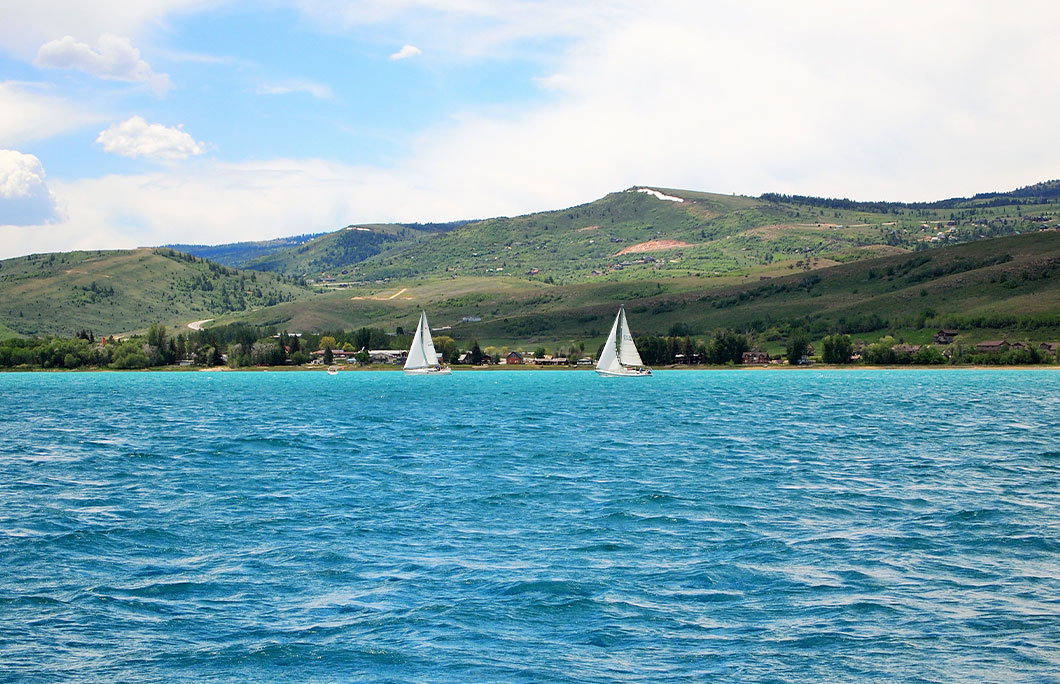 3. Bear Lake Scenic Byway
This drive begins at the Utah/Idaho state line and includes stops for water sports, fishing, boating and amazing scenery on the way to Bear Lake. Two Utah state parks are located along this scenic byway with camping, picnicking and swimming available. The lake has been called the 'Caribbean of the Rockies' because of its distinctive turquoise waters.
Distance: 15 miles.
Route highlights: Bear Lake.
When to do it: Year-round.
---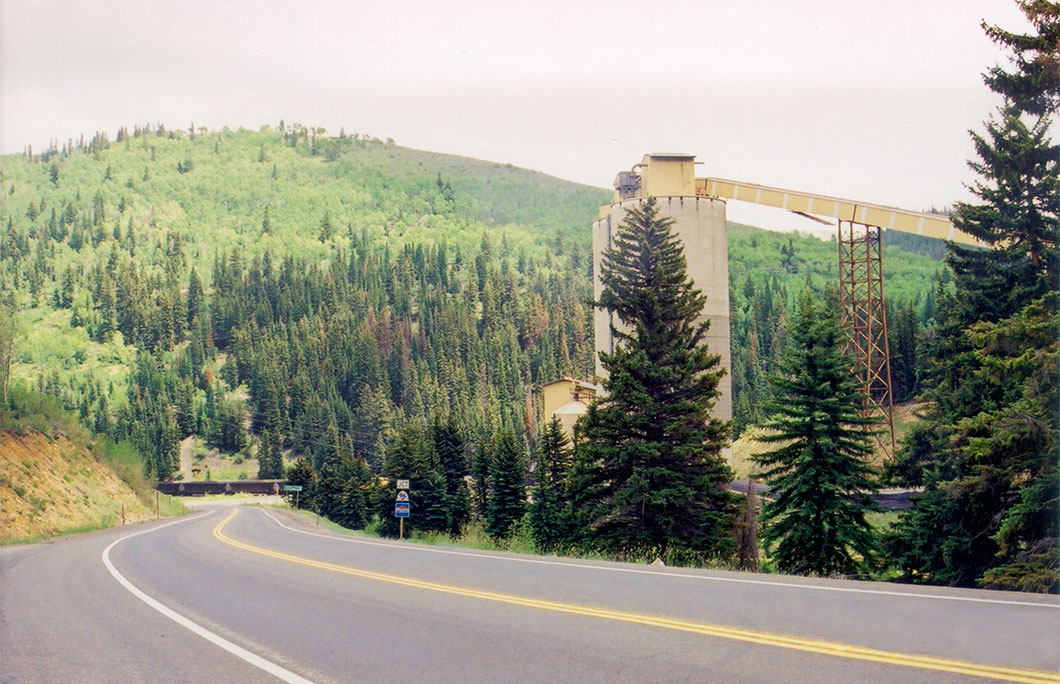 4. Huntington and Eccles Canyons National Scenic Byway
As you drive up to a summit of nearly 10,000 feet, the road passes through sandstone cliffs, narrow canyons, broad valleys with lakes, and fields of wildflowers. Along the way, there's plenty of opportunity for hunting, fishing, hiking and camping, with ice fishing, cross-country skiing and snowmobiling during the winter.
Distance: 138 miles.
Route highlights: San Rafael Swell (the Little Grand Canyon); Huntington Reservoir; Stuart Guard Station.
When to do it: Year-round.
---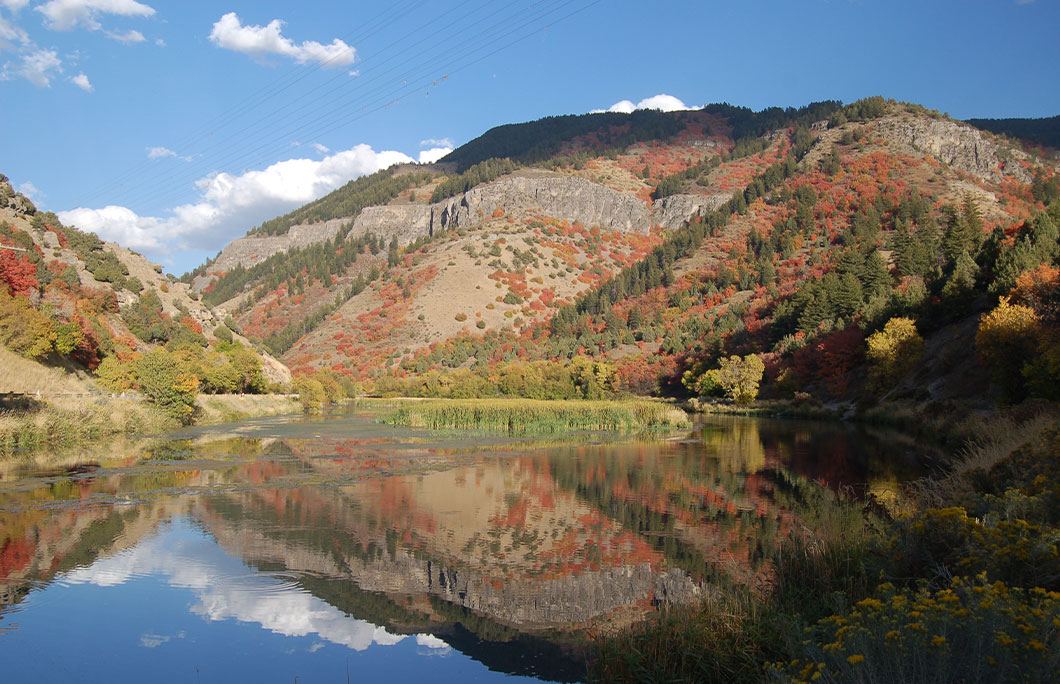 5. Logan Canyon National Scenic Byway
When the tree leaves begin changing colour for fall, there is no place more beautiful than Utah's Cache Valley and its nearby canyons and mountains for an afternoon drive. The route follows along the spectacular Wasatch-Cache National Forest, with a steep summit at the end for views of Bear Lake below.
Distance: 41 miles.
Route highlights: Logan River; Wasatch-Cache National Forest; Bear Lake;
When to do it: Year-round.
---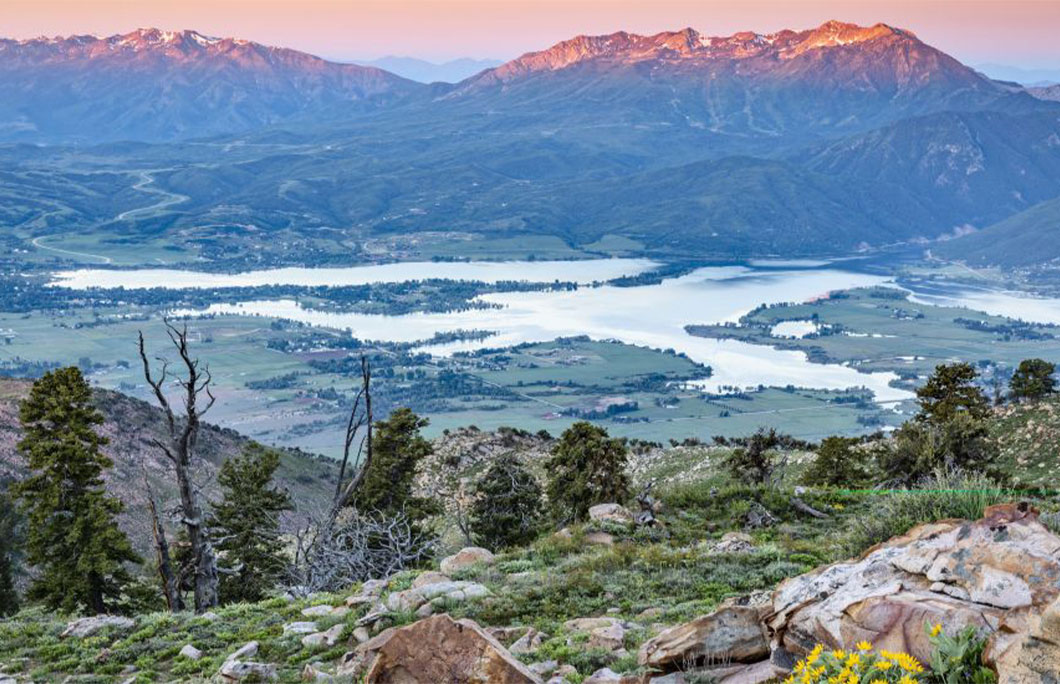 6. Ogden Canyon Loop
This easy drive is one of the most popular Utah road trips because of the wonderful views at the end, into Cold Water Canyon and Ogden Canyon. As the road runs east from valleys into mountains, you'll pass through a high valley, mountain meadows and forest, before reaching the high point of nearly 9,000 feet at Monte Cristo Summit.
Distance: 30 miles.
Route highlights: Monte Cristo Summit; Pineview Reservoir; Abbey of the Holy Trinity.
When to do it: Year-round through Huntsville. The highest part of the byway (Monte Cristo Summit) is closed during winter.
---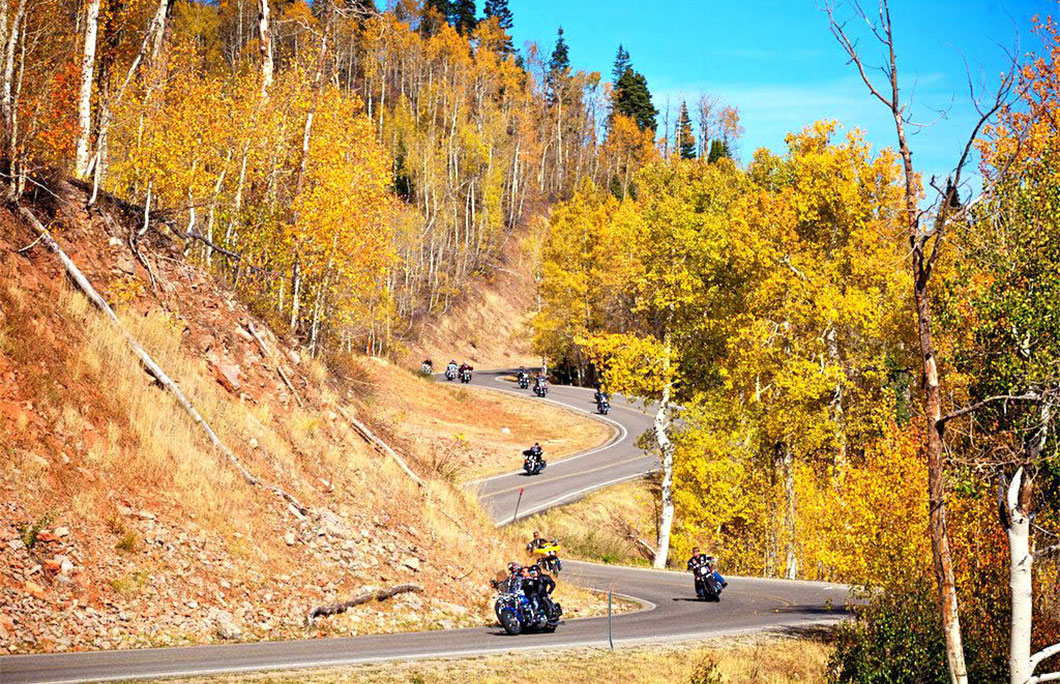 7. Nebo Loop Scenic Byway
This loop has breathtaking views of the Wasatch Range and 11,877-foot Mt. Nebo, the tallest peak in the county. The drive climbs to over 9,000 feet in elevation and has breathtaking views of Utah valley and the Wasatch Mountains. The byway is known for its bright fall foliage of Uinta National Forest, as well as Devil's Kitchen, with its red rock cliffs and spires.
Distance: 38 miles
Route highlights: Payson Lakes; Devils Kitchen; Nephi Valleys.
When to do it: May – October (it's closed in winter).
---