The 7 Best Resort Hotels In Punta Cana
Punta Cana is a Caribbean paradise known for its long stretches of sandy shores and sparkling blue sea. While you don't have to stay in a resort hotel in Punta Cana, we highly recommend it.
Whether you opt for an all-inclusive hotel or stick to just booking a room in a romantic suite with palm trees and sea breezes outside your window, you're guaranteed to enjoy your vacation in Punta Cana. And, despite being a small Dominican town, there are nearly hundreds of options to choose from.
Go ahead and lap up that luxury life, you deserve it. Check out any one of our picks for the seven best resort hotels in Punta Cana to start planning your hot Caribbean vacation today.
Best Resort Hotels In Punta Cana, How do these rankings work?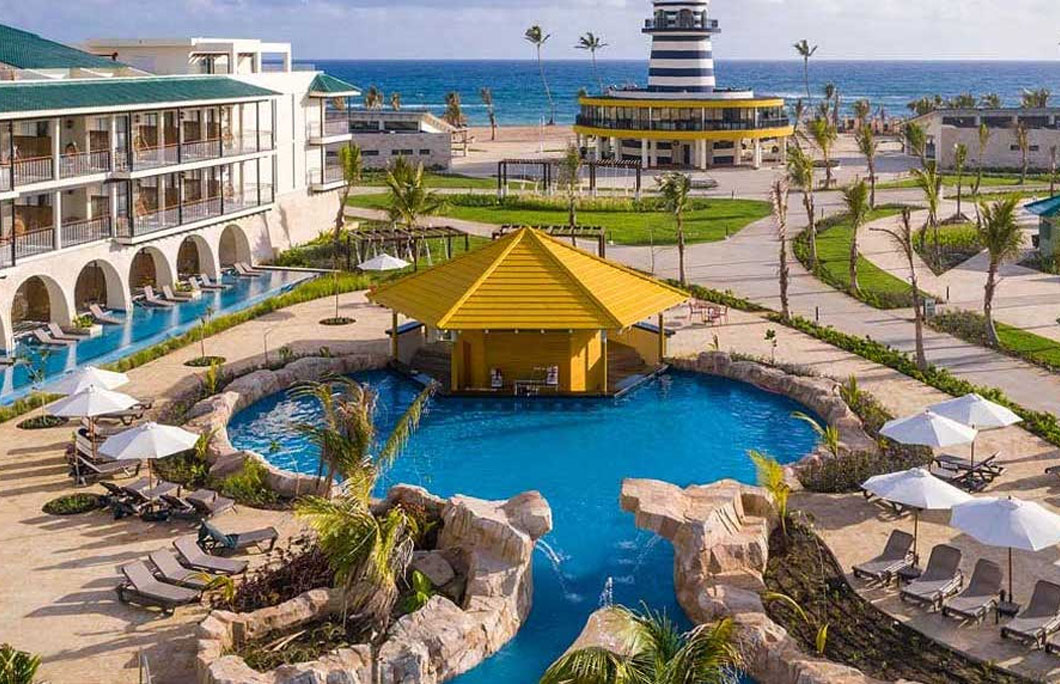 1. Ocean El Faro
Situated right on the waterfront, this Punta Cana resort hotel is all-inclusive and offers guests a luxury stay without all of the pretences that usually come with luxury resorts in the Caribbean.
While you can enjoy understated suites with cosy balconies and even opt for a swim-up room, what's really stunning about this spot are all the dining options. From Route 66, the American diner-themed BBQ joint, to the luxurious lobby bar, you'll have no reason to ever leave the hotel property.
---
---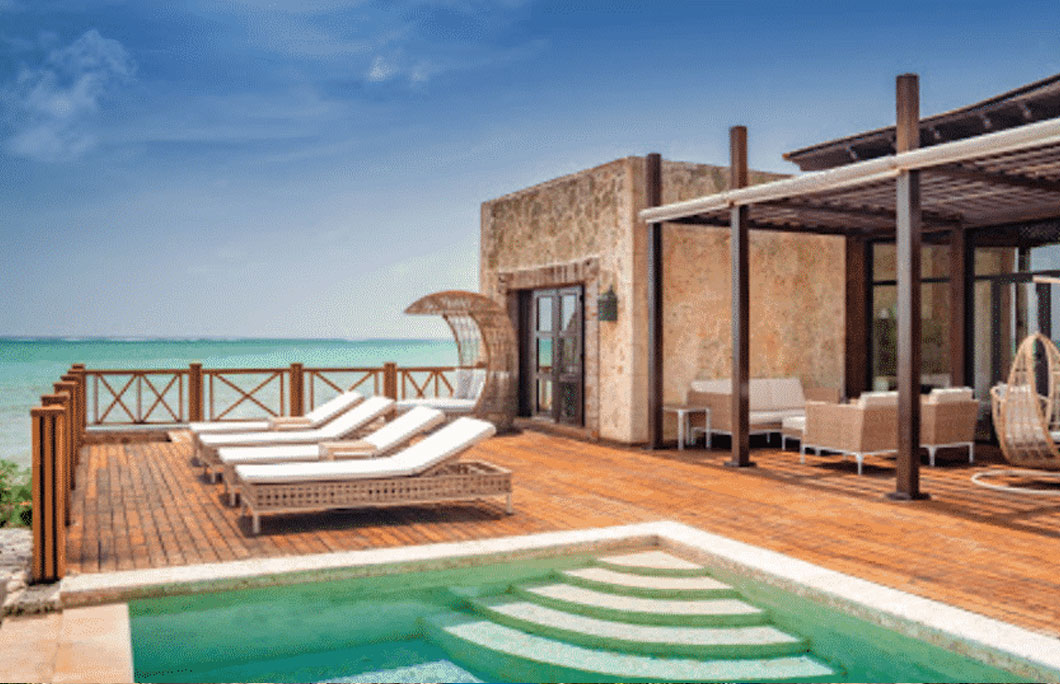 2. Sanctuary Cap Cana
It only takes one look at a photo of Sanctuary Cap Cana to understand why it's regarded as one of the best resort hotels in Punta Cana. The refined, adults-only all-inclusive resort provides guests with unparalleled views of the Caribbean Sea, sumptuous suites and six opulent bars to choose from.
The romantic decor carries throughout every inch of the hotel property, from the five outdoor pools to the spa and straight down to the private beach. Looking to indulge a bit? This is the place to do so.
---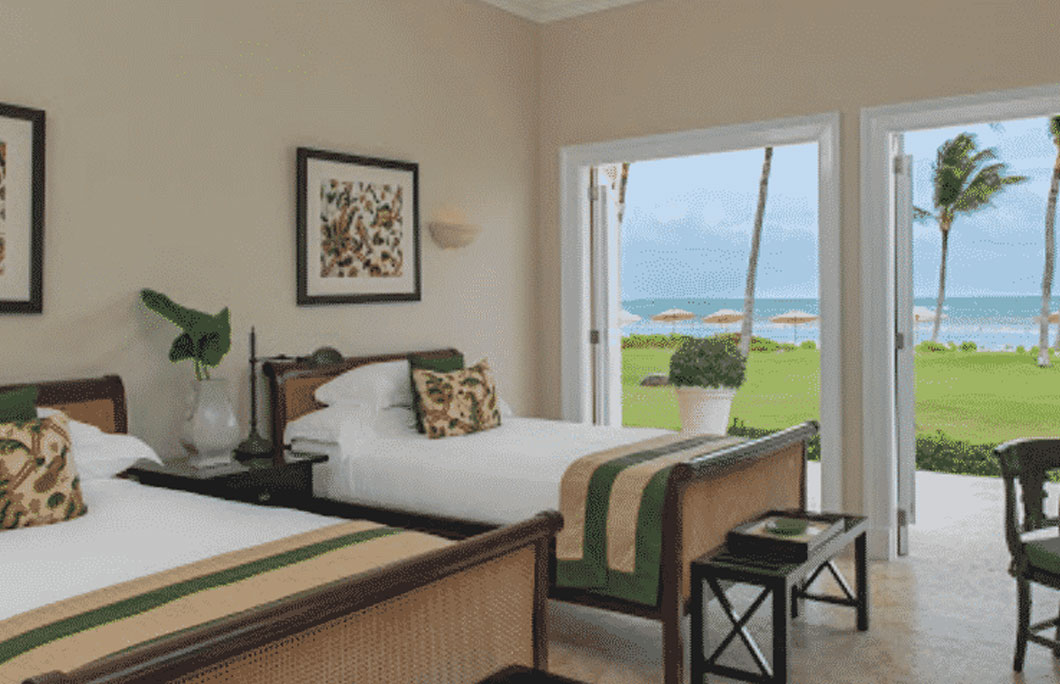 3. Tortuga Bay Hotel
Island-style suites set the tone for a truly luxurious vacation at Tortuga Bay Hotel. Every inch of the resort hotel is dripping with style and luxury, which makes sense given that it was designed by Oscar de la Renta.
What makes it one of the best resort hotels in Punta Cana, however, is the fact that it's situated on a private beach within the Punta Cana Ecological Reserve. This gives is a truly exclusive feel that other resorts in the area simply don't deliver.
---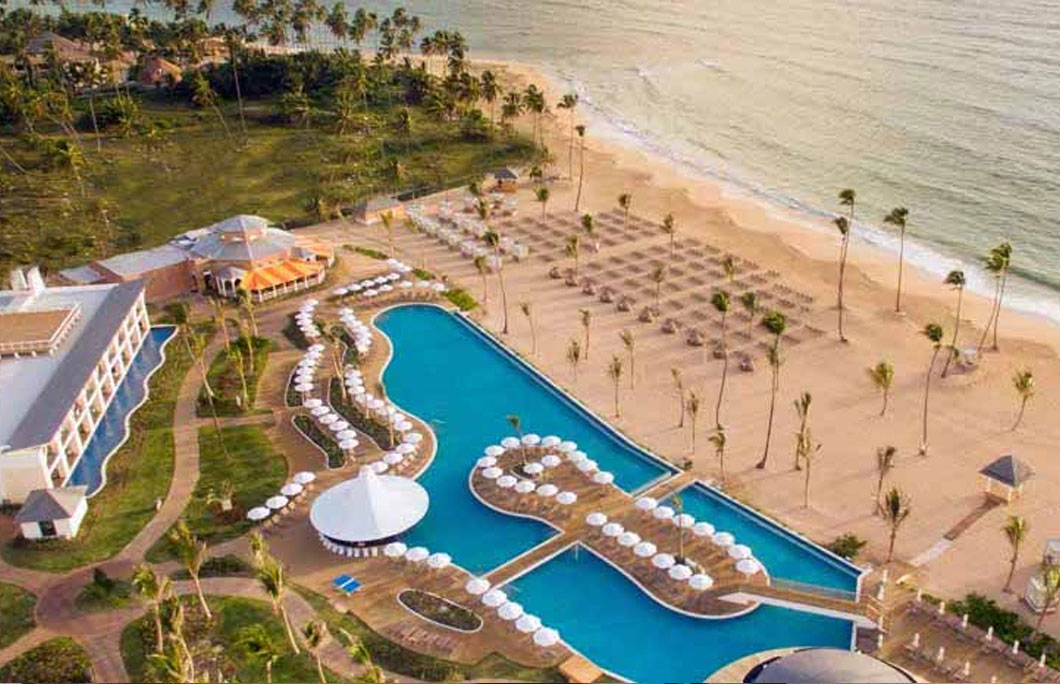 4. Sensatori Resort
Designer interiors and a gourmet dining scene make Sensatori Resort easily one of the best resort hotels in Punta Cana. Offering all-inclusive packages for guests eager to dive into the finer side of Caribbean life, you'll find yourself eager to upgrade to a room with direct pool access.
Think you'll get bored? Not a chance. You'll have seven restaurants and six bars to choose from, along with the chance to take yoga, scuba diving, and even Spanish classes.
---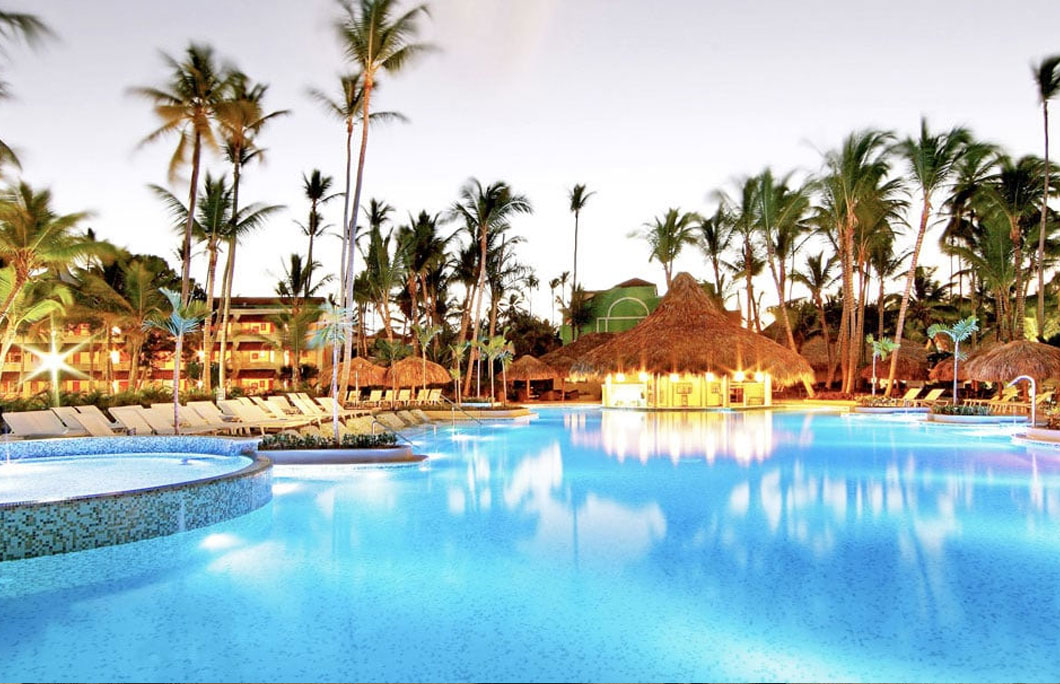 5. TRS Turquesa Hotel
White sands and turquoise waters surround the aptly named TRS Turquesa Hotel. Palm trees line the property, which is adults-only and all-inclusive. Truly, this might be one of the most opulent resort hotels in Punta Cana. It's home to 15 different restaurants to dine in, seven bars, and five pools.
The only issue with staying here is not having enough time to really immerse yourself in everything the hotel has to offer. You might want to go ahead and extend your stay a few nights.
---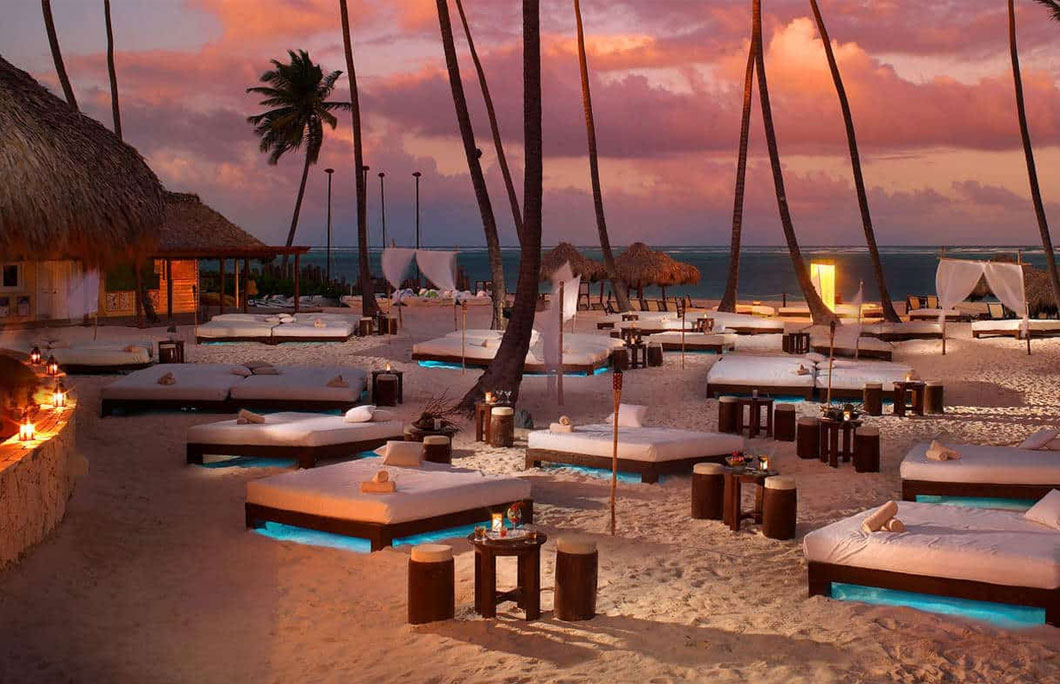 6. The Reserve at Paradisus Palma Real
Guests rave about the exotic architecture at The Reserve at Paradisus Palma Real. This is what it means to vacation in style. Elegant, romantic lighting leads you out and onto the beach bar area. They've scattered underlit cabana beds throughout; just take your pick of where you'll spend the afternoon.
Travelling with kids? No problem. It's one of the best resort hotels in Punta Cana for families. Count on a Kid's Zone and a rock-climbing wall. And, they've even got a spectacular spa for when you need a break from it all.
---
---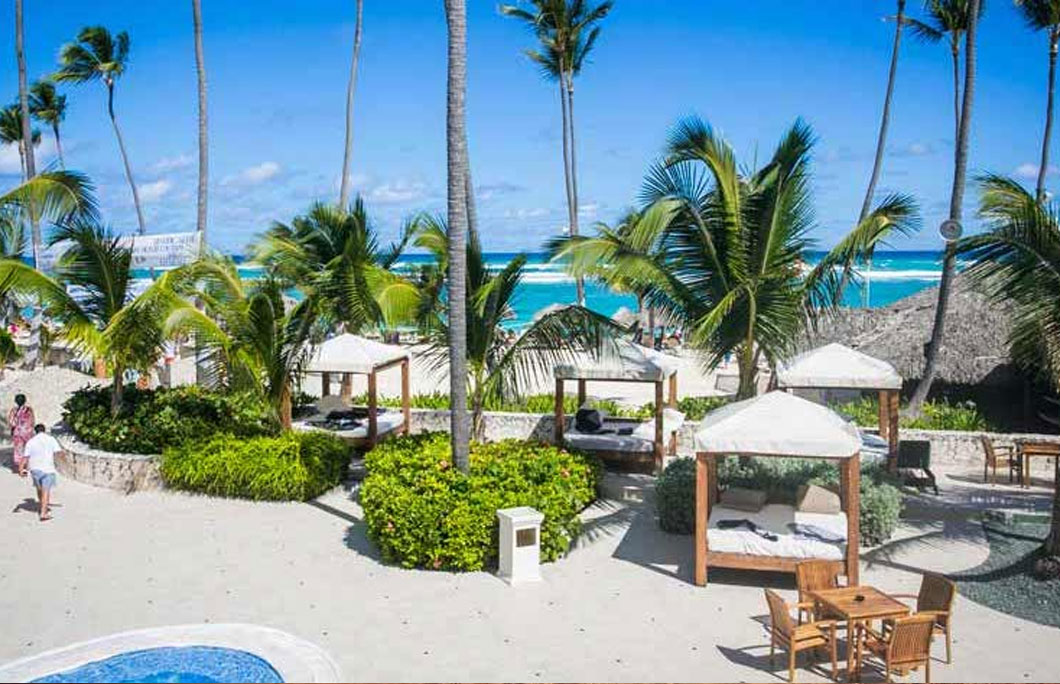 7. Majestic Elegance Punta Cana
After majestic Atlantic Ocean views and a wildly good time? Check out Majestic Elegance Punta Cana. Situated right along the waterfront, you'll have to choose between a dip in the salty sea or a splash around the on-site water park.
Breezy rooms offer elegant four-poster beds, ocean views, and an extremely relaxing environment to enjoy after a long day in the Dominican sun. Fancy a nightcap? Head to any one of the hotel's 16 different bars. Yes, we said 16.
---