The 7 Hottest Places in Mexico
Given that most of the images we see of Mexico usually include a palm-fringed beach, a cactus-strewn desert or a sticky market, you wouldn't be alone in thinking that Mexico is hot – and stays hot throughout the year. But that isn't quite the case. Mexico is a huge country, covering 1,972,550 square kilometres (761,610 sq mi), making it the world's 13th-largest country by area. The climate varies hugely from region to region, with a landscape that encompasses dry deserts, snow-capped mountains, and just about everything in between. The hottest places in Mexico tend to be on the coast, but the highest ever recorded temperature in Mexico was set in June 1995 at a sizzling 52 °C in Mexicali, the capital of Baja California. The number 1 hottest place in Mexico based on average annual temperature is Tabasco.
Tabasco
Yucatan
Quintana Roo
Colima
Guerrero
Mexico has two main seasons – wet and dry. The coastal areas are usually hot and dry from November to April, with temperatures reaching around 32°C. The coldest month to visit Mexico is January. The coldest region of Mexico is the volcano Nevado de Toluca's highest altitude area. Madera, a tiny town in the north, has reported yearly low temperatures of below -15°C. Even Mexico City experiences cold temperatures, as well as some snow in the mountainous areas around the Mexican capital. But on the whole, Mexico is getting hotter. According to the National Metrological Service (SMN) and the National Institute of Ecology and Climate Change (INECC), the last six years were the hottest on record.
The hottest places in Mexico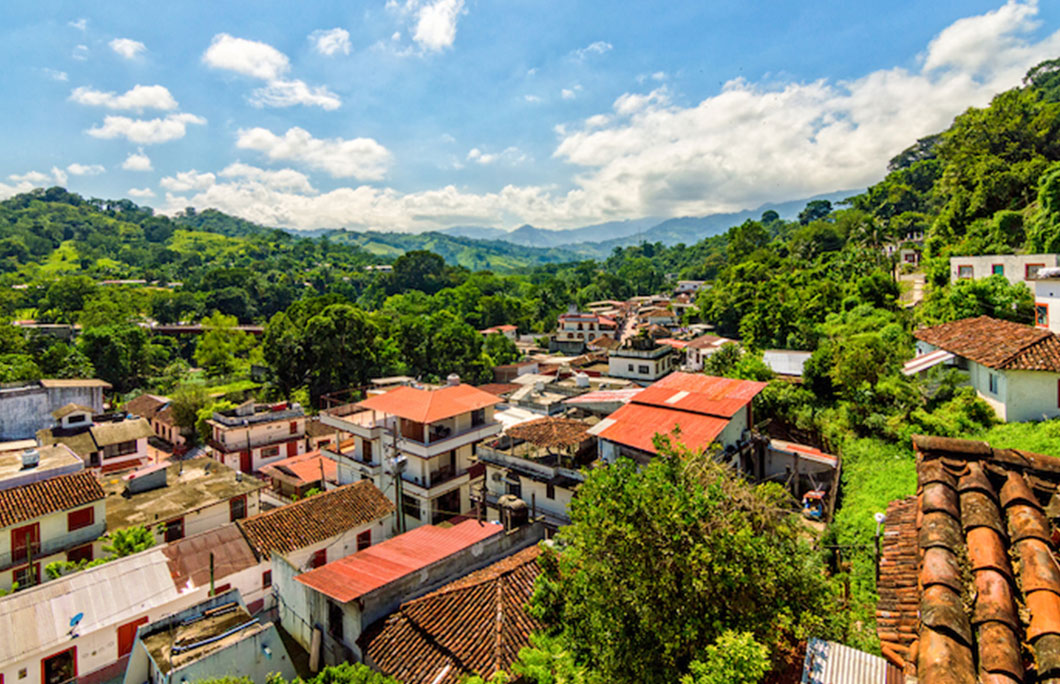 1. Tabasco
Tabasco is hot and sweaty all year round, though it can be prone to seasonal floods. Most tourists flock to the Olmec Stone Sculpture in Villahermosa's Parque-Museo La Venta and don't linger in the state much longer. The mostly flat and humid state is crisscrossed by rivers, swamps and lagoons; locals say the state is more water than land. Summer tend to be short and hot, while winters are even shorter and cooler.
Hottest month: May 35°C
Average summer temperature: 29°C
Average winter temperature: 24°C
---

---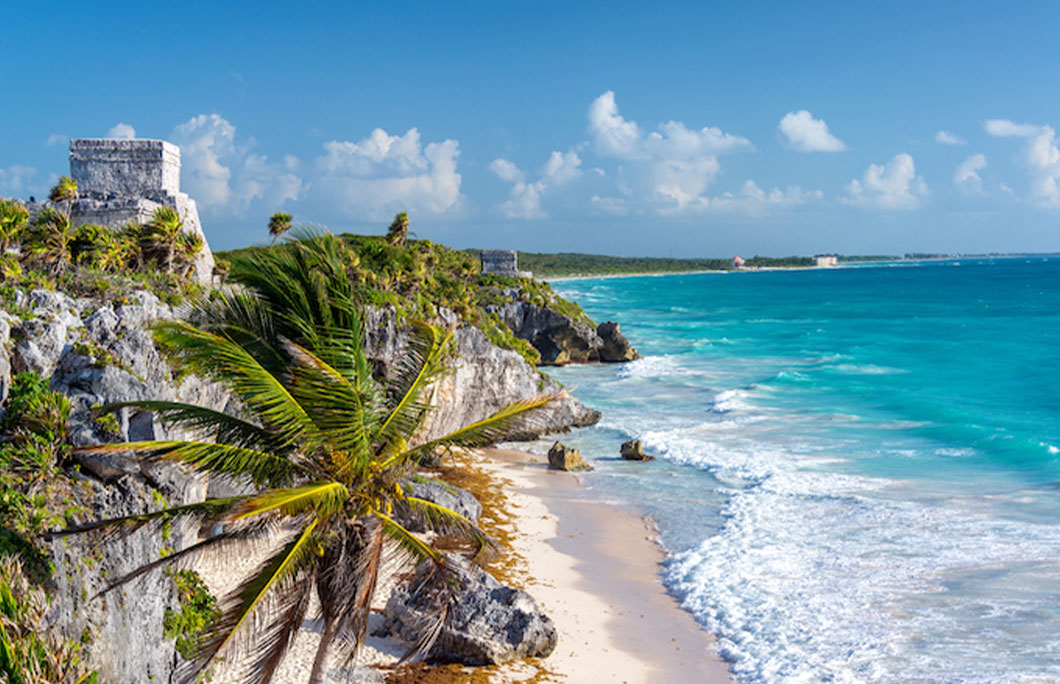 2. Yucatan
The Yucatan Peninsula is one of Mexico's most popular international tourist destinations, and with toasty temperatures throughout the year, it's little wonder why. Combining ancient Mayan ruins, bright blue sea and palm-fringed white sand beaches, it's the ultimate tropical paradise. Temperatures inland tend to be higher than those on the coast, with Merida reaching temperatures of 40 °C in May. Hurricanes are most common along the Caribbean coast between June and November.
Hottest month: May 35 °C
Average summer temperature: 28 °C
Average winter temperature: 24 °C
---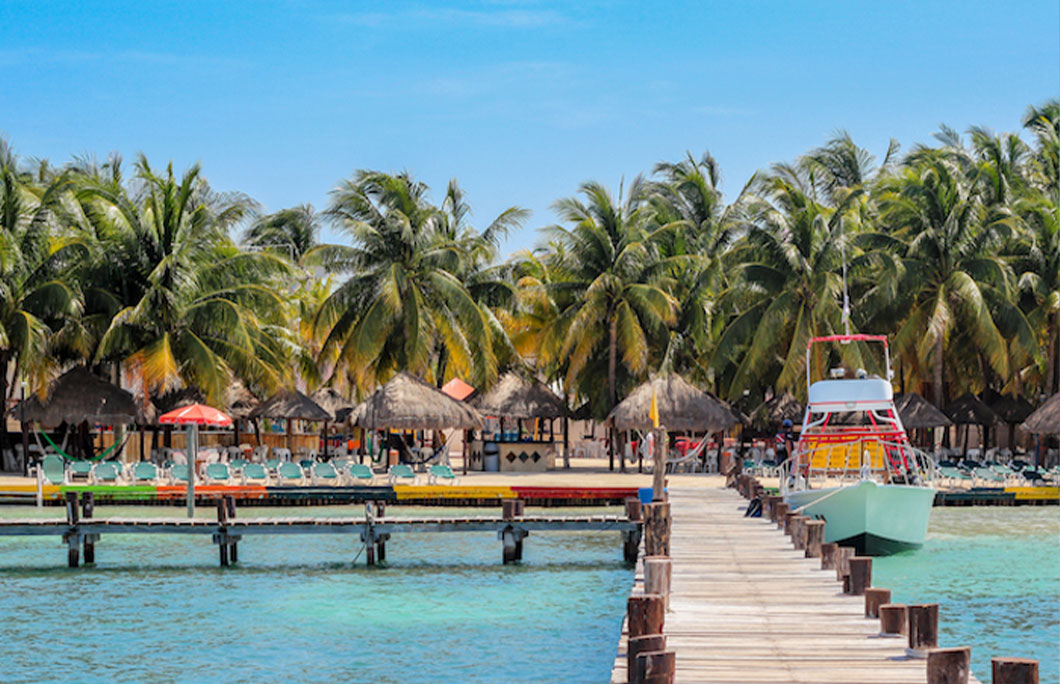 Thiago Neves / Shutterstock.com
3. Quintana Roo
Pristine coral reefs, wildlife-rich jungles and over 400 km of white-sand beaches draw the crowds to Quintana Roo, but it's not the only reason. The region is one of the warmest in Mexico, with average daily high temperatures of 33 °C. The water stays warm too, with average temperatures of around 29 °C.
Hottest month: 35 °C
Average summer temperature: 27 °C
Average winter temperature: 15 °C
---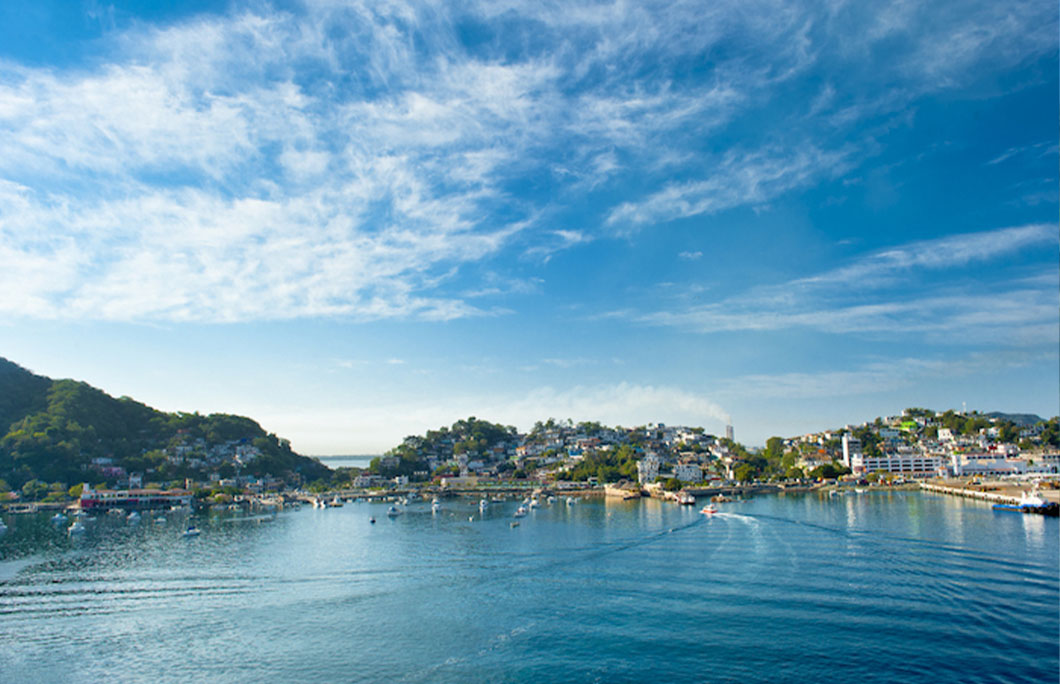 4. Colima
Compact Colima is nestled between Jalisco and Michoacán on the Pacific coast. It's one of Mexico's smallest states but it boasts over 100-miles of coastline. Until recently, the semicircle shaped region has gone under the radar, but not for long. The seaside town Manzanillo has grown up to become a surfers paradise that could rival its glitzy neighbour, Puerto Vallarta. The region also boasts a mild and consistently warm climate too, making it a popular option for those looking for sun and sea, away from the crowds.
Hottest month: May 32 °C
Average summer temperature: 27 °C
Average winter temperature: 21 °C
---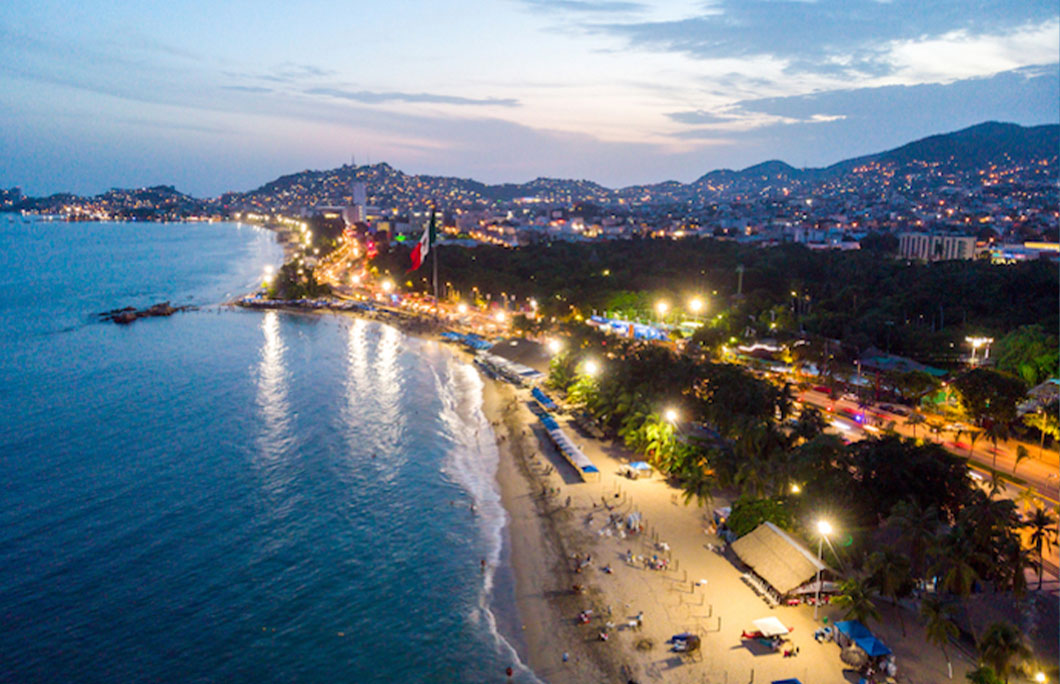 5. Guerrero
The summers in Guerrero are long and humid, while the winters are short, cool and dry. It's a popular holiday destination, best known for its blockbuster beaches such as Acapulco. Other points of interest include Barra de Potosí and Playa Ventura, which are both a little more laid back.
Hottest month: July 32 °C
Average summer temperature: 27 °C
Average winter temperature: 20 °C
---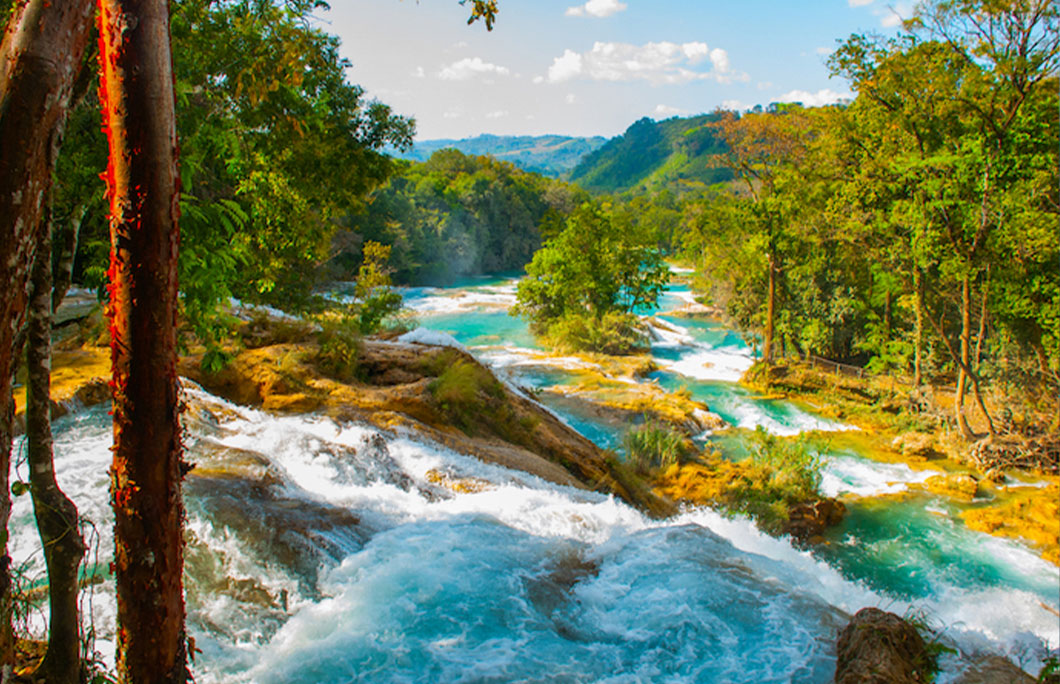 6. Chiapas
Mexico's southernmost state Chiapas is dominated by pine-forest highlands, rainforest jungles and Maya ruins. Stretched along the Guatemalan border, the region became synonymous with the Zapatistas, the left-wing guerrilla group. It's one of Mexico's poorest states but it boasts a rich history and landscapes that encompass mountains, forests, lakes, beaches, and coffee plantations. The charming colonial town of San Cristóbal de las Casas, with its cobbled streets, museums and churches, is one of the best-known towns in the region. The cool season lasts for around three months from November through to February, with the coldest month of the year being January.
Hottest month: April 31 °C
Average summer temperature: 29 °C
Average winter temperature: 18°C
---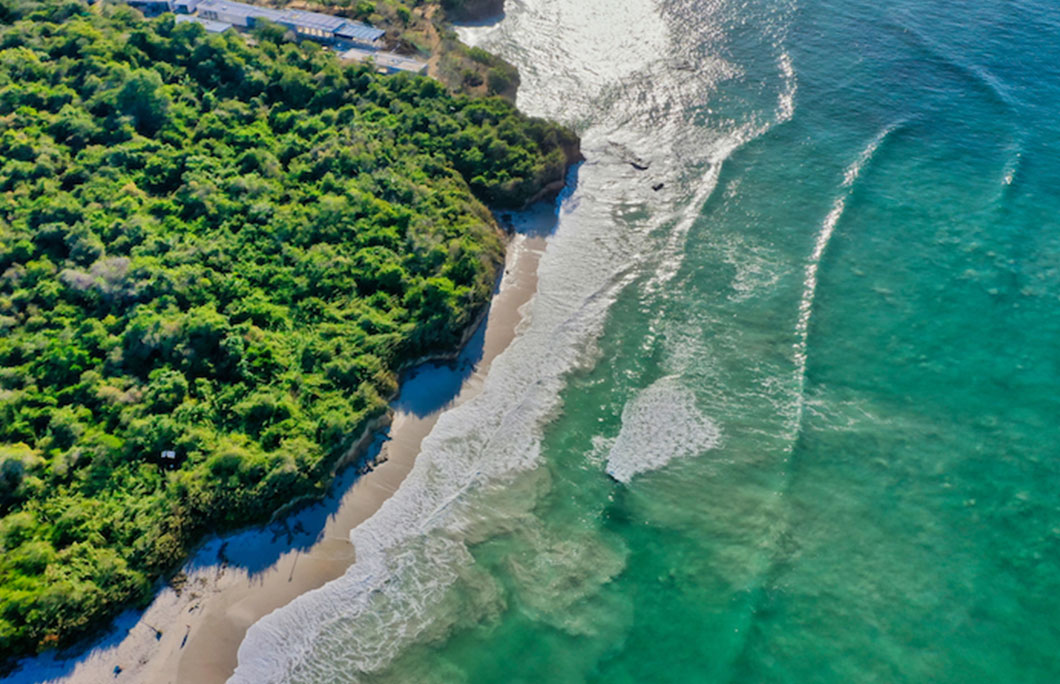 7. Nayarit
The beach-lovers paradise of Nayarit is located on the Pacific Coast. It includes high-end resorts like Punta Mita, as well as smaller off-the-beaten-path pueblos. In terms of weather, Nayarit enjoys a mild and tropical climate with a yearly average temperature of 25 ºC. The rainy season comes in late June and lasts up until early November.
Hottest month: April 31 °C
Average summer temperature: 28 °C
Average winter temperature: 21°C
---