Cannot decide whether to choose Phuket Vs Chiang Mai?
Phuket and Chiang Mai are two of Thailand's most popular destinations. They mare share a country and a language, but really, they couldn't be more different. One is an idyllic island, mostly known for its tropical beaches, while the other is a city full of culture and art. So, when it comes to choosing between the two, that entirely depends on what you want from your getaway. Either way, both Phuket and Chiang Mai are dazzling destinations that are sure to impress. Ideally, you'd be able to visit both to get a scope of Thailand's wide culture. But if you only have time for one, we're here to help you decide. Here's our handy comparison guide of Phuket and Chiang Mai.
Phuket Vs Chiang Mai: How to Choose Between the Two
Overview – is Phuket Or Chiang Mai better?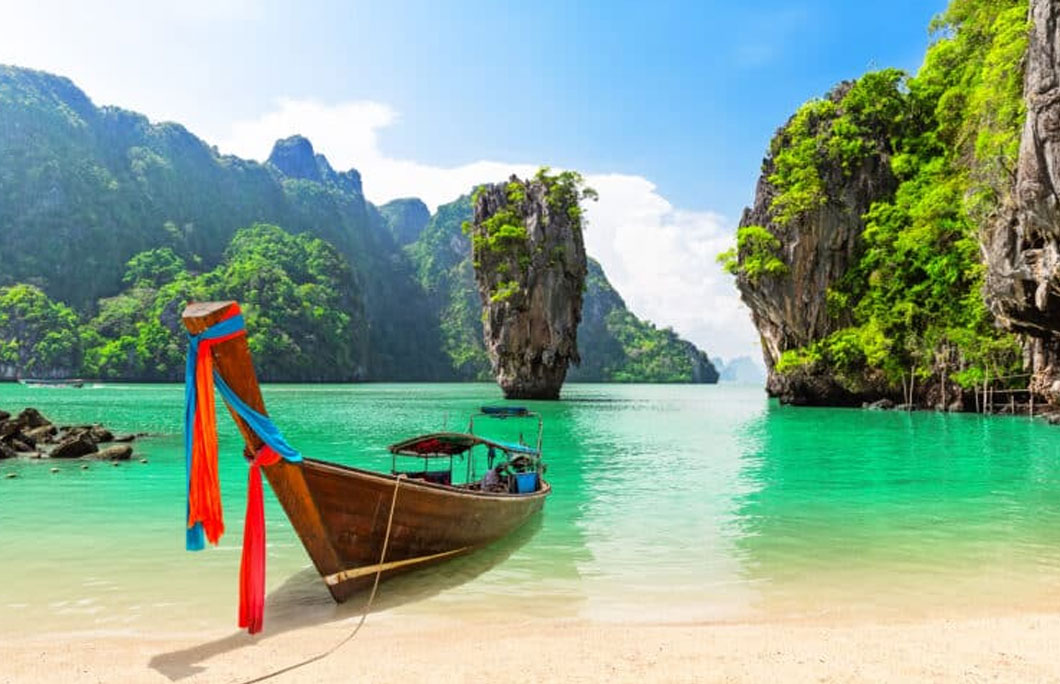 Phuket
Phuket is an idyllic island in southern Thailand, full of white sand beaches, luscious rainforests, and sparkling blue waters. It's a popular backpacker destination for its beautiful landscape, affordability, and booming nightlife. The nightlife is mostly centred around Patong, but it's not all backpacker-oriented, there are also high-end resorts, spa getaways, and luxury restaurants. It's the best of both worlds! Phuket is also the largest island in Thailand, as well as one of its most beautiful, so it's really no surprise that before the pandemic, the island was receiving around 10 million tourists a year.
---

---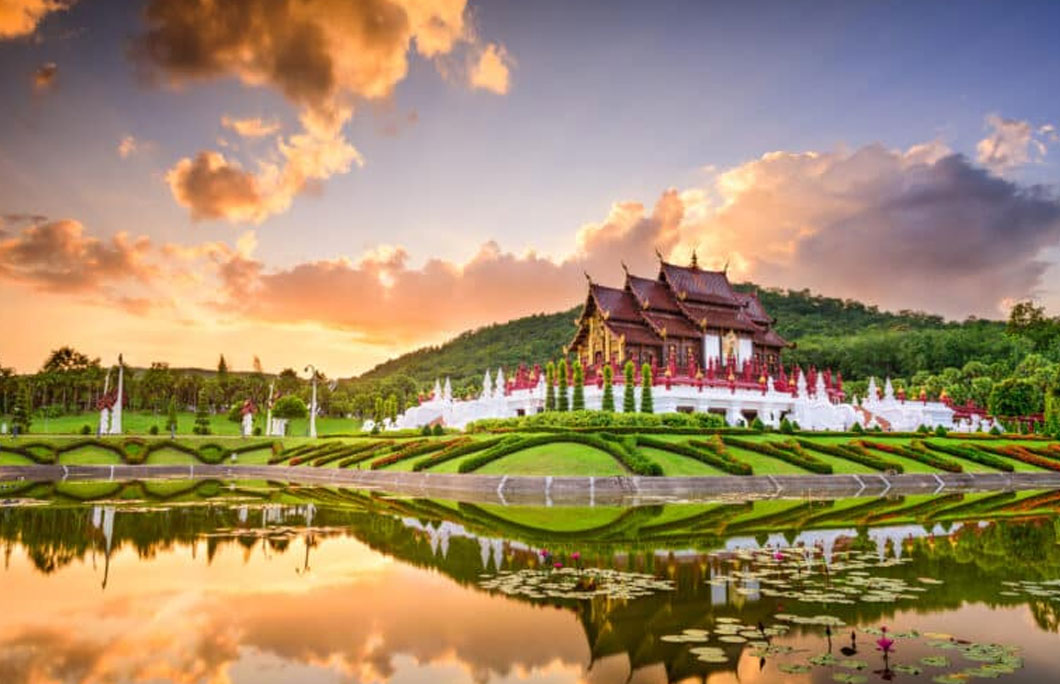 Chiang Mai
Chiang Mai is a city in northern Thailand, surrounded by majestic mountains and flooded with luscious greenery. It's actually the largest city in northern Thailand and the former capital of the Lanna Kingdom from the 13th to 18th centuries. Chiang Mai has a distinct art, culture, and spiritual scene which is individual to the city. It offers visitors a wonderful opportunity to experience a rich culture, with performances, temples, and historical sites aplenty. Being surrounded by misty mountains, Chiang Mai is close to Thai hill tribes, offering a unique insight into the lives of the hill tribes. As one of the most interesting cities in Thailand, Chiang Mai received around 10.8 million tourists a year pre-pandemic.
---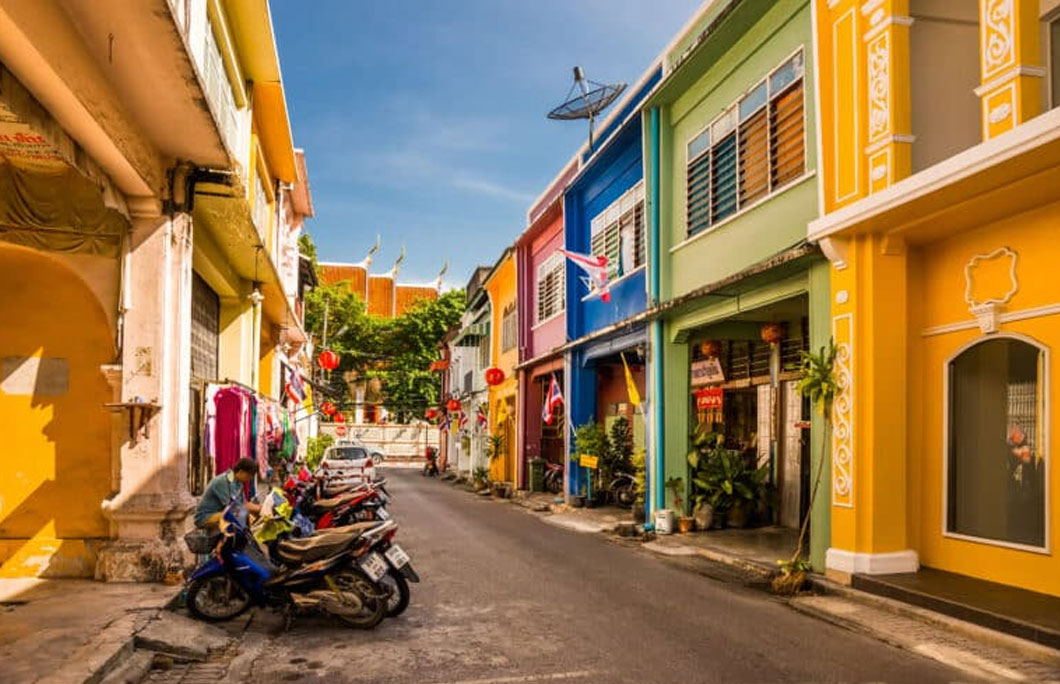 Phuket
When most people think of Phuket, they might think of its beaches. And while the island has some of the best beaches in Thailand, there's more to it than that. Find yourself immersed in culture in Phuket Town, which is sprawling with bustling markets. In the Old Town, the Sunday Walking Steet Market has a wonderful collection of stalls selling everything from shoes and clothes to craft souvenirs. And be sure to go there when you're hungry. Even if you're not, the wafting scent of the food stalls is bound to get your stomach grumbling. There's also brilliant entertainment, including street dancers, and plenty of bars so you can enjoy your drink while watching the show.
You might have guessed from the name, but this market is only open on Sundays. If you want to visit a bustling food market which is open every day other than Sunday, then head to the Chillva Night Market. There are tonnes of food options and a super fun, lively atmosphere. There are various stalls selling trinkets as well as food and drink, you could spend hours walking around.
Other than the many markets in Phuket, there are also plenty of historical and cultural sites. Chinpracha House is a local history museum and visitors can get tourists of this very old but beautiful mansion. Built in 1903, this home has a distinct Chinese and European influence, and a direct descendent of the owner is usually around the give a tour. If you're interested in learning more about the history of Chinese people in Phuket, we highly recommend a visit to Phuket Thai Hua Museum.
Phuket is outrageously gorgeous, and seeing it from above is even better. There are lots of viewpoints dotted around, such as Monkey Hill. On your way up to the hill, you'll be amongst loads of wild monkeys and you'll pass the holy shrine of Toh Saeh.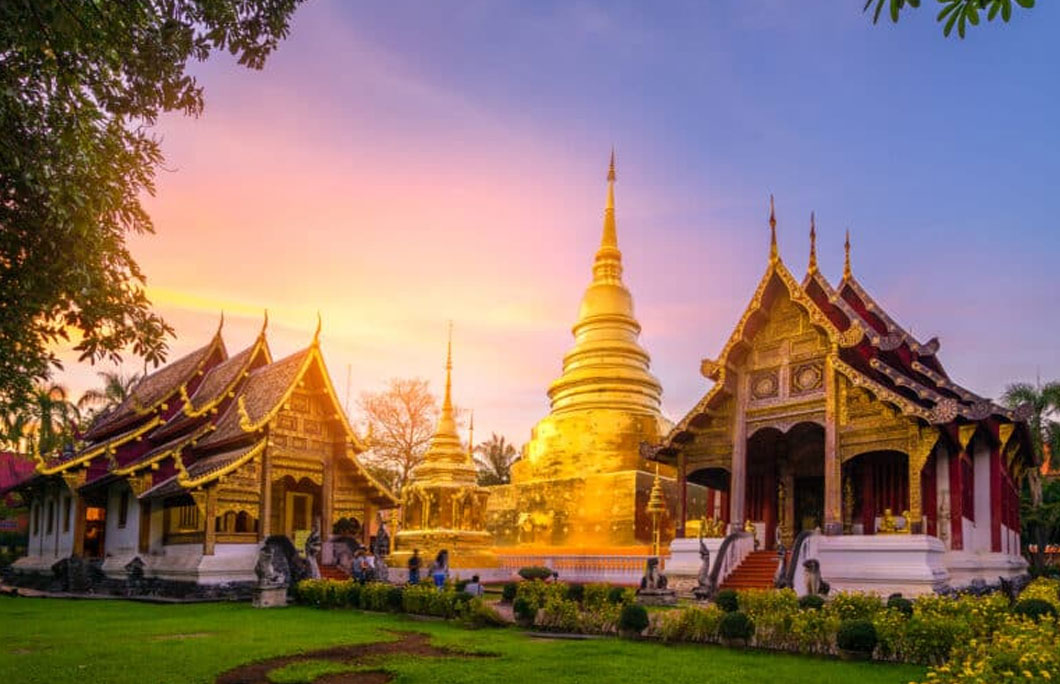 Chiang Mai
Chiang Mai has temples in spades, the most famous being Wat Phra Singh/Doi Suthep. The huge Buddha statue and gold gilded 13th-century temple is the main attraction in Chiang Mai and it coincides with the city's wonderful surrounding nature. It's situated on the slope of a mountain, spoiling visitors with incredible views of the city. If you love exploring magical temples, you'll love it here. It's an important Buddhist temple, mainly because it houses the city's most important Buddha image, the Lion Buddha. For a slightly different temple, head to the ancient ruins of Wat Chedi Luang. An earthquake in 1545 damaged large amounts of the temple and when the Burmese captured Chiang Mai five years later, the temple deteriorated. However, it's still an active place of worship and it actually used to be the home of the Emerald Buddha, the holiest religious object in all of Thailand.
As well as temples, Chiang Mai is known for its vast mountainous landscape and wildlife. One of the most incredible experiences you can have in Thailand is visiting elephant sanctuaries. There are two popular places in Chiang Mai where you can see these majestic mammals, the Elephant Rescue Park and Kanta Elephant Sanctuary. The Elephant Rescue Park rescues the animals from circuses, lock sites, and other cruel situations. Visitors love how wonderful it is to see them being loved and cared for. And in Kanta Elephant Sanctuary, visitors can feed them, bathe them, and learn more about their habits.
---

---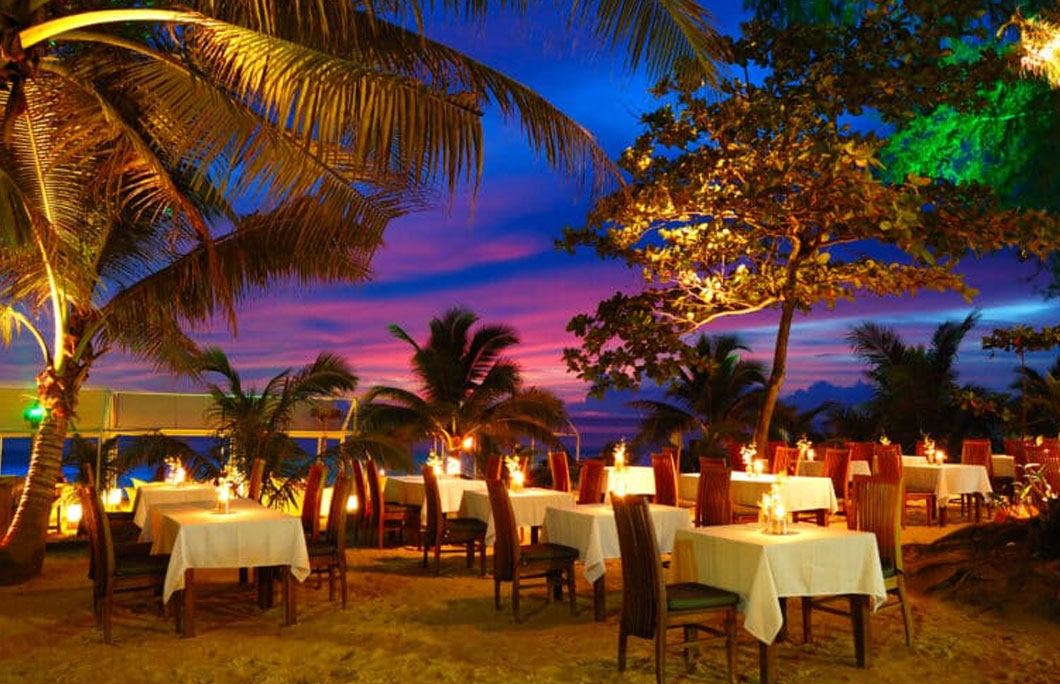 Phuket
There's a vast range of food options in Phuket. You can head to one of the many night markets for a delicious, local, and affordable dinner. Or, you can try out one of the many high-end restaurants. Because Phuket has long been an international hub, you'll have plenty of western options to choose from, as well as local dishes. The seafront has idyllic restaurants serving up fantastic seafood, but if you want real authentic Thai food, head to Phuket Town. Some of the most popular dishes in Phuket are fried or boiled noodles served with either pork or chicken, Khanom Jin (a noodle dish served with fresh vegetables and spicy curry), and Nam Phrik Kung Siap (spicy smoked prawns with fresh vegetables). Like most of Thailand, the food is pretty spicy. However, because it's just a popular tourist destination, they're used to people asking for no spice.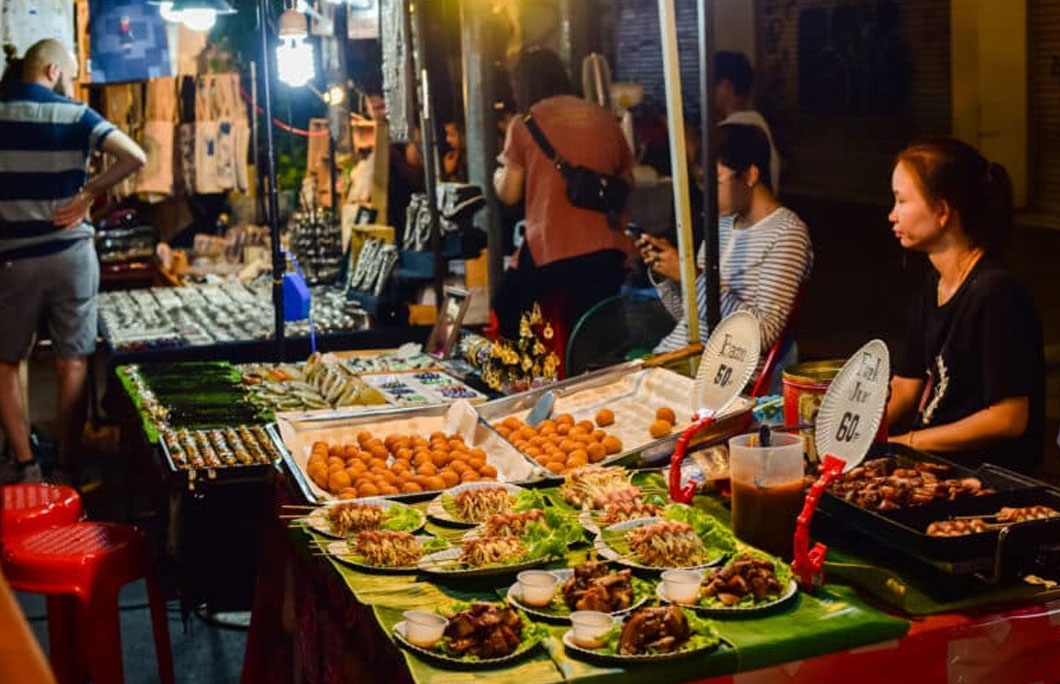 Chiang Mai
Chiang Mai's food scene is incredibly popular, so you know it's going to be good. The city has a much more traditional cuisine than Phuket. But like Phuket, you can easily find affordable street food dishes as well as your high end restaurants. If you want something on the higher end, head to Nimmanhaemin Road. For street food, there are stalls all over the place. Some of the most popular are Warorot Market and Chang Puak Food Market, both serving up incredible local food.
The cuisine is influenced by nearby Burma and China, with ginger and turmeric in most dishes. Curries also tend to be a bit milder and most dishes are served with sticky rice. Some of the most popular dishes include Khao Soi (egg noodle curry), Larb Kua (a kind of meaty salad), and Sai Oua (Thai sausage). The food scene here is so popular, that a cooking class is one of the best things to do in Chiang Mai.
---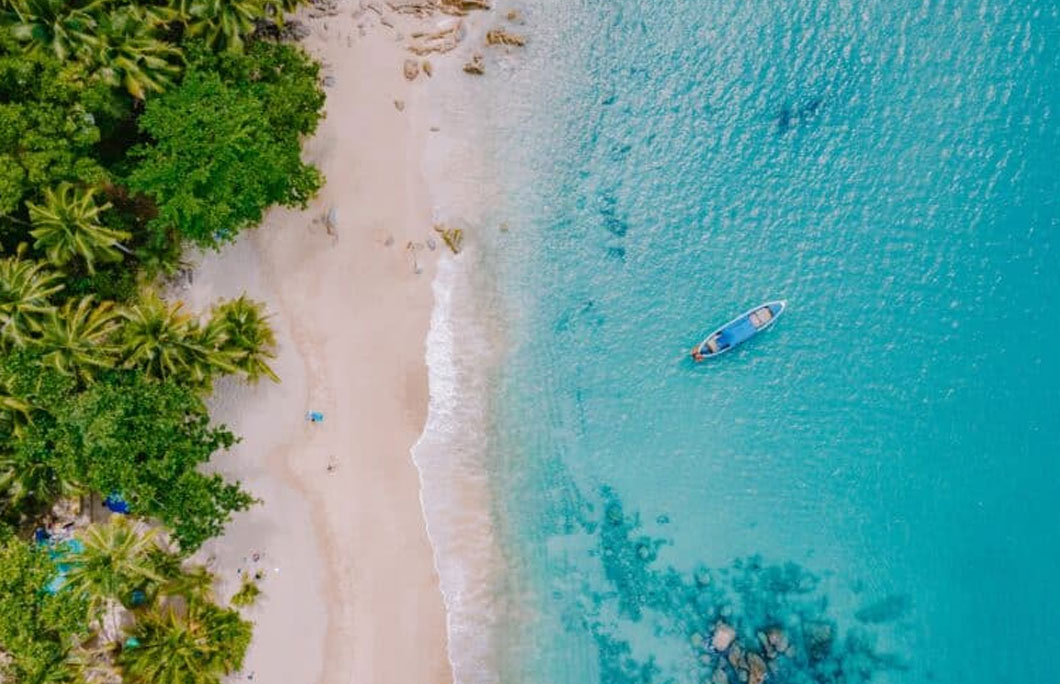 Phuket
Phuket is teeming with incredible beaches. You won't have to go far to stumble upon sparkling white sand and azure waters. The most popular, and the longest, beach is Patong beach. It's a bustling, lively beach with music, water sports, volleyball, and more. By night, it turns into a party with neon lights and a beach disco. It's perfect if that's your scene, but if you want something quieter, head to Freedom beach. This beach offers an insight into what Phuket was like before the mass tourism. It's clean, quiet, and offers a sense of quiet adventure.
Ya Nui beach is a happy medium, it's quiet and peaceful, but also offers kayaks, snorkelling gear, and plenty of local dining opportunities. You could easily stay here all day. It's popular amongst families, as is Kata beach, which has one of the best swimming spots on the island. Perfectly safe for little ones to splash around. There are so many more stunning beaches, but we're ending with Paradise beach. When a place is called 'Paradise', you might be worried that it wouldn't live up to its name. But it does. The postcard-like beach is laid back and serene and also has a healthy coral just 100 metres from shore, a snorkeller's dream.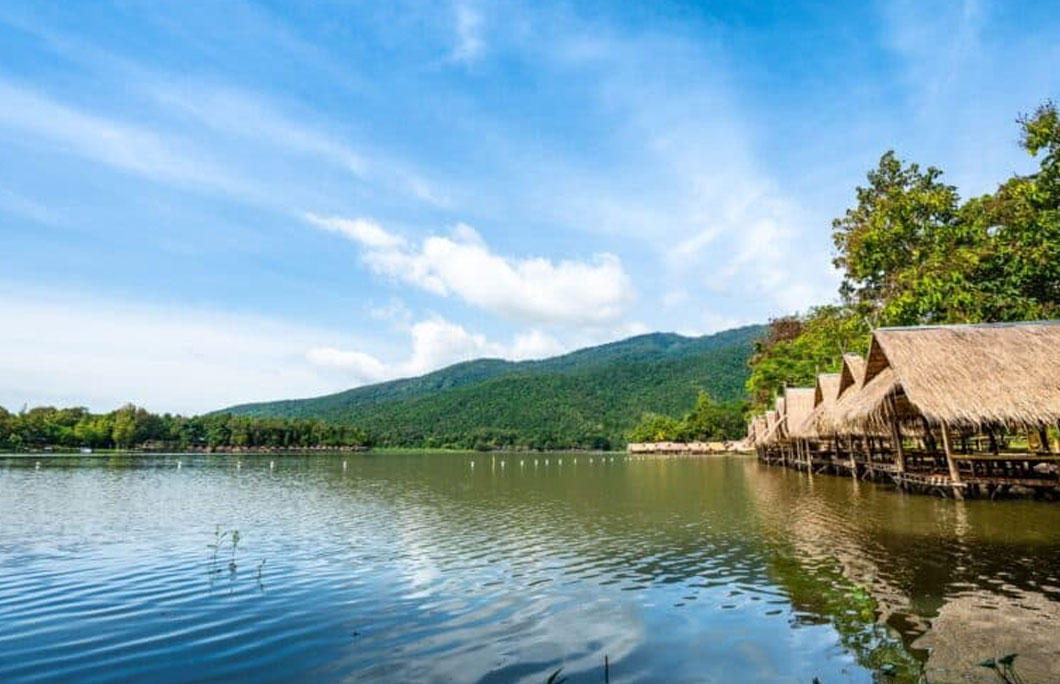 Chiang Mai
If you come to Thailand looking for beaches, Chiang Mai isn't for you. It's actually extremely far from beaches, around 18 hours on a bus to the east coast. However, if you're simply looking for somewhere to swim and cool off from the heat, Chiang Mai has plenty of swimming spots. And beautiful ones at that. The Grand Canyon Hang Dong is essentially an adult's outdoor playground, with cliff jumping, bouldering, and swimming. There's even an inflatable course. It's an old quarry filled with fresh water, once only known by locals, and has become a popular swimming spot.
If you're looking for something more tranquil and scenic, Huay Tung Tao Lake fits the bill. It's a beautiful place to relax, and swim in the calm waters, and you can even hire a tube to float around the water. There are many restaurants around, particularly seafood restaurants, you could easily spend all day here. And when you're surrounded by lush forests and misty mountains, we doubt you'll want to leave.
---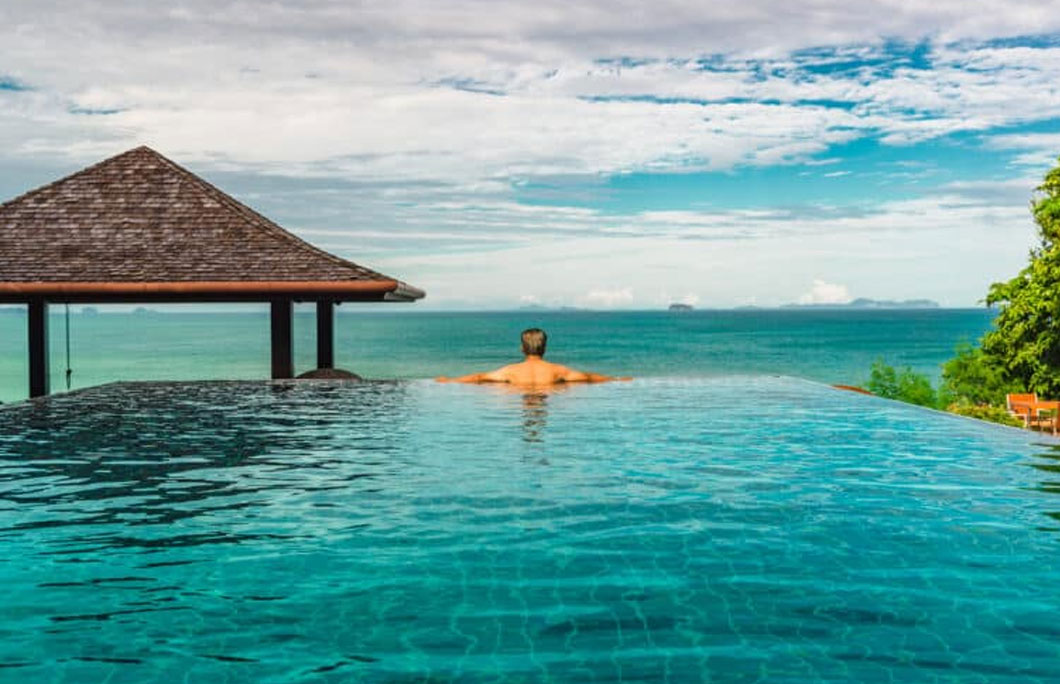 Phuket
Phuket has varied accommodation options, from backpacker hostels to high-end villas, to luxury seaside resorts. You'll find the hostels slightly more expensive here than in other parts of Thailand, but they're still a great option for those on a budget. Many of the hostels are located in Phuket Town and of course, you'll find party hostels in the lively Patong. As well as being popular with backpackers, Phuket is a great family destination. Two of the best family-friendly places to stay are in Kata and Kamala.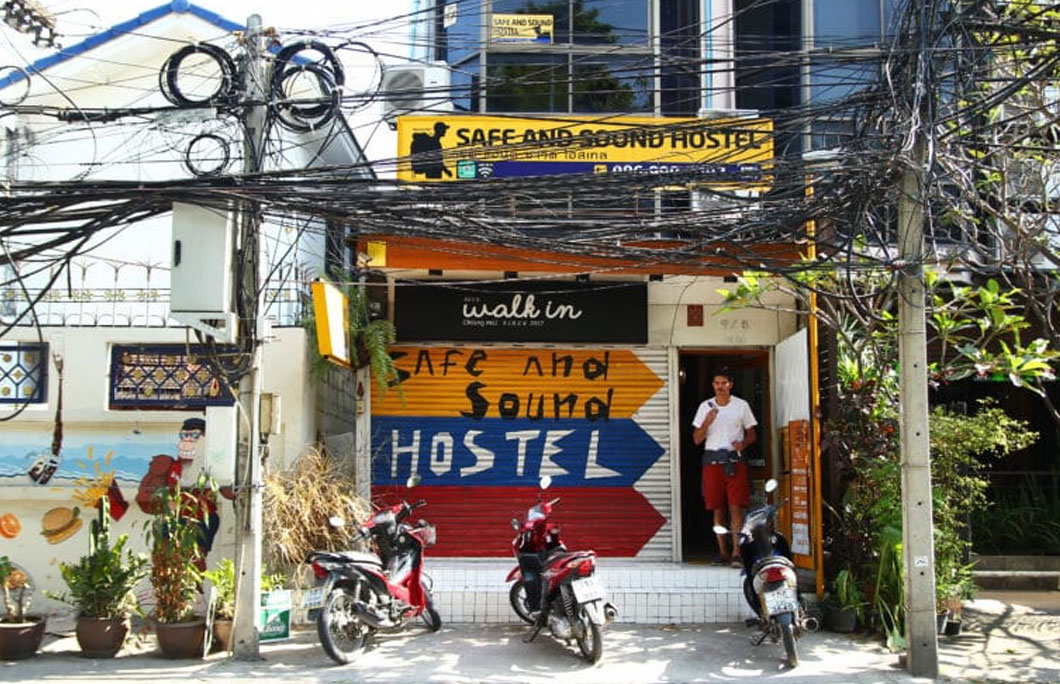 Chiang Mai
The accommodation options are generally more affordable in Chiang Mai than they are in Phuket. They're also varied, like Phuket, ranging from budget backpacker hostels to luxury hotels. But we recommend that you do yourself a favour and get accommodation with a pool! Although there are swimming spots in Chiang Mai, nothing beats jumping in the pool after walking around the city all day. The Old City is generally the most inexpensive place to stay in Chiang Mai with a plethora of hostels, but there are lovely boutique hotels that are on the pricier end too.
---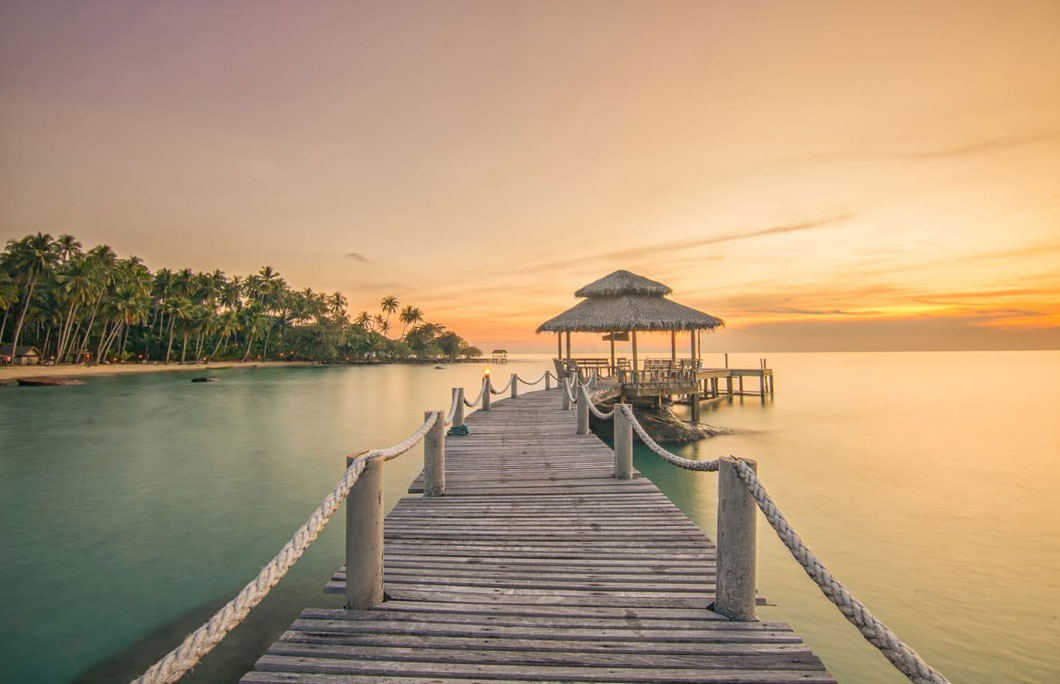 Phuket
Phuket has a monsoon tropical climate, with a rainy and a dry season. The rainy season lasts from May to October, and a dry season from December to March. There are showers in between the two main seasons, but not as intense as during the rainy season. Generally, most travellers consider November to February to be the best time to visit Phuket. However, it is warm all year round.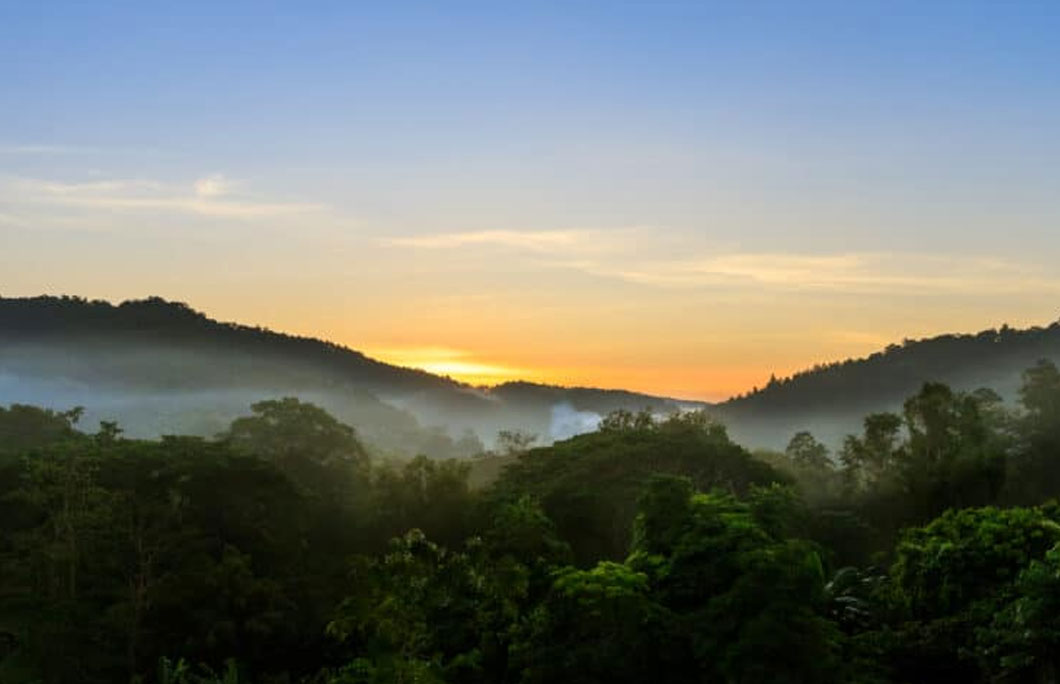 Chiang Mai
Unlike the south side of Thailand where the two seasons are wet and dry, Chiang Mai has a seasonal climate. Temperatures reach up to 40°C in summer, and down below 10°C in winter. Especially when compared to the intense heat and humidity of Bangkok, Chiang Mai's climate is mild and pleasant. But it does get rainy, particularly from May to October. Like Phuket, travellers say that the best time to visit Chiang Mai is between November and February.
---