The 25 Best Places For BBQ In Florida
The BBQ in Florida might not be as famous as traditional barbecue states like Texas or Tennessee, but you'll find all sorts of tasty and different variations in sauce, style, and sides here. From a waterfront barbecue restaurant you can reach via boat to a hidden gem in downtown Miami, these are the places that will get your mouth watering.
Best BBQ in Florida, How do these rankings work?
1. 4 Rivers Smokehouse, Winter Park
This place has become so famous within its own state that any time you ask someone about the best BBQ in Florida, they automatically shout out their name. It's become so popular that's grown into a mini-chain of sorts, but that hasn't affected the quality, especially when it comes to their aged brisket.
---
2. Jenkins Quality Barbecue – Jacksonville
Jenkins Quality Barbecue has been serving up their smokey ribs and chicken from an open fire pit since 1957. What makes this mouthwatering barbecue so good? Some might say the secret, savory mustard barbecue sauce, while others will testify it's just that little something you can't put your finger on… Like honest, good food.
---
3. Tom Jenkins BBQ – Fort Lauderdale
What started off as a homemade barbecue sauce that became a local favourite led to Tom Jenkins BBQ, going strong since 1996. Now this top notch BBQ restaurant has all sorts of Southern comfort food on the menu. Take your pick from smokey, tender ribs, smoked turkey breast or Mississippi catfish. Add on collard greens and corn muffin and you've got a real feast.
---
4. Big Lee's – Ocala
Big Lee's is so popular that it even has an 'out of towners' BBQ guide to any newbies coming here. The top tips? Arrive early (it's not unusual for their slow smoked meats to sell out) and bring a container to take extras home with you. Must-eats include the sandwich with your choice of pulled pork, chicken, brisket or sausage on a sweet, soft bun.
---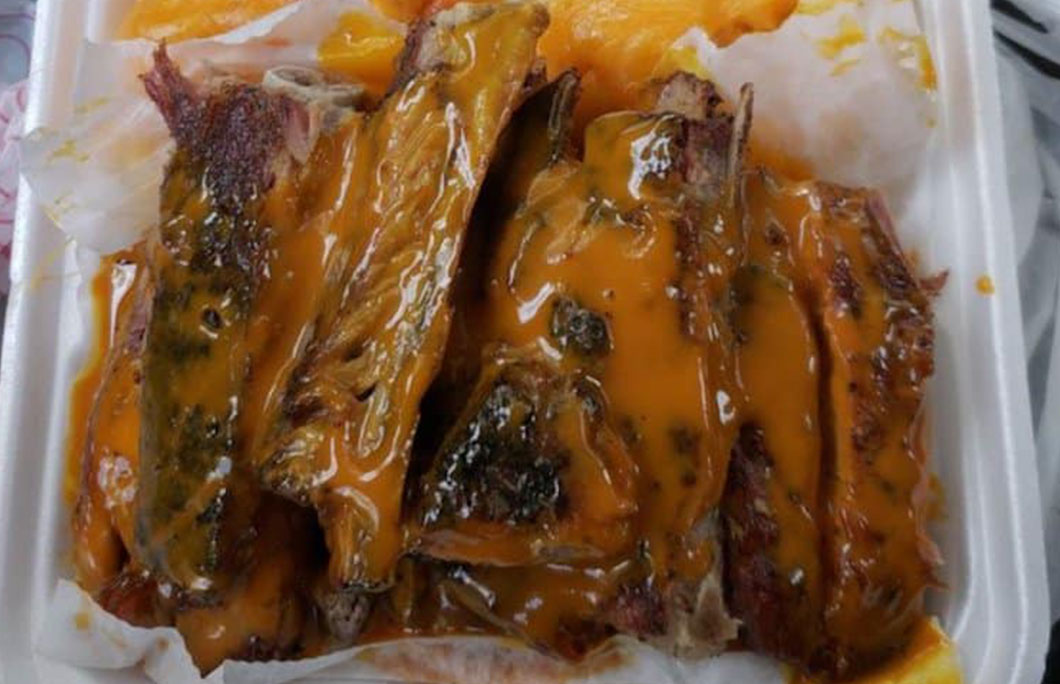 5. Barbeque Ribs Chicken & Jerk Shack – Miami
The ribs at this spot are so unique we guarantee you'll never taste anything else like them. The ribs are doused in a special mustard BBQ sauce that turns the entire plate yellow in rich, tasty goodness.
If it's your first time here, start off with the short end rib sandwich and prepare to take your taste buds on a tantalising journey full of flavour that's sure to blow your mind.
---
6. Rob's Family BBQ – Davie
For homecooked goodness with a healthy slice of Southern hospitality, Rob's Family BBQ ticks all the boxes. The barbecue here has won countless awards for its flavoursome smokiness and tangy sauces.
It's hard to pick just one favourite, but be sure to try the oak-smoked chicken, thick beef ribs or mac and cheese topped with pulled pork.
---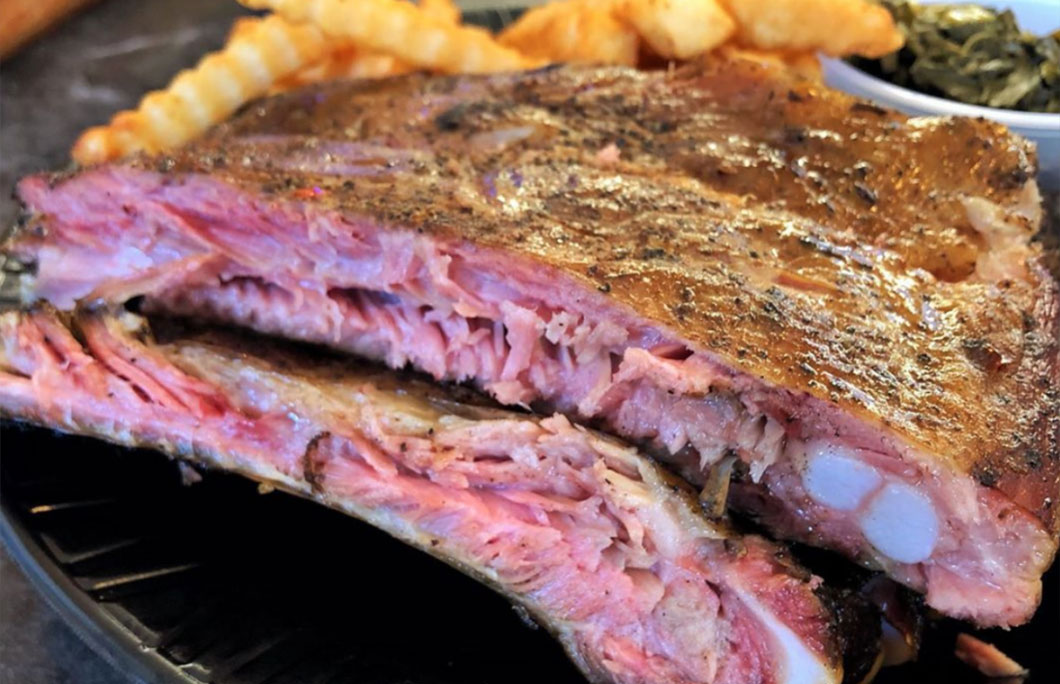 7. Smokin' Jim's House of Bar-B-Q – Auburndale
With the largest smoker in Polk County, you can be 100% sure of getting some mighty good barbecue meats here. Chow down on shredded pork, beef brisket, smoked turkey, steaks and Smokin' Jims fall-off-the-bone ribs. As anyone in the know will tell you, stop by for Saturday steak night. New York strip steaks are grilled up just how you like them from Smokin' Jim himself.
---
8. Shiver's – Homestead
We've mentioned this place before for its amazing ribs, but really everything is good here. Shiver's BBQ serves up some of the tastiest, juiciest and most perfectly-smoked meat in the state. The meat practically falls off the bone, and each expertly smoked portion is packed full of flavour that'll have you dreaming of the taste long after the last bite.
---
9. Georgia Pig – Fort Lauderdale
For meats cooked up on an open oak fire and a superb homemade sauce, this is a great spot. How best to describe the addictively good barbecue sauce here? As Georgia Pig sums it up, it's a "thin North Georgia style sauce that does not overwhelm the flavour of the meat but rather compliments it." We'll sum it up in one word: perfection.
---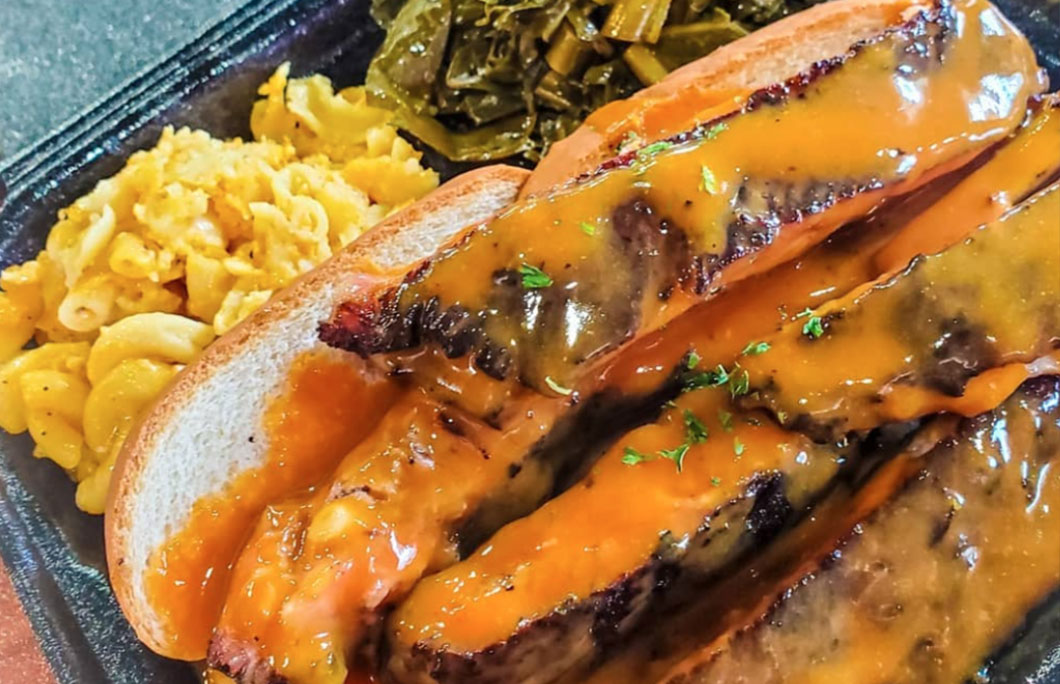 10. Jesse's Rib Shack – Orlando
Jesse's Rib Shack is best known for its "Magic Sauce', which really adds to the signature taste of the smokey chicken and ribs. In fact, it adds well to everything they do here. There's also plenty of BBQ dishes that are a step above your average finds. From the succulent fried lobster tail to the crab legs or flame grilled steaks, it's all fantastic.
---
11. Shorty's BBQ – Miami
Shorty's has been serving up world-class 'cue to locals in Miami for over 68 years now. So, they've certainly had time to perfect their rub, their recipes, and their attention to detail when it comes to smoking the meat. And, boy, is it darn near perfect. We recently featured their ribs on our list of the best ribs in Miami, but all the meat is delish.
---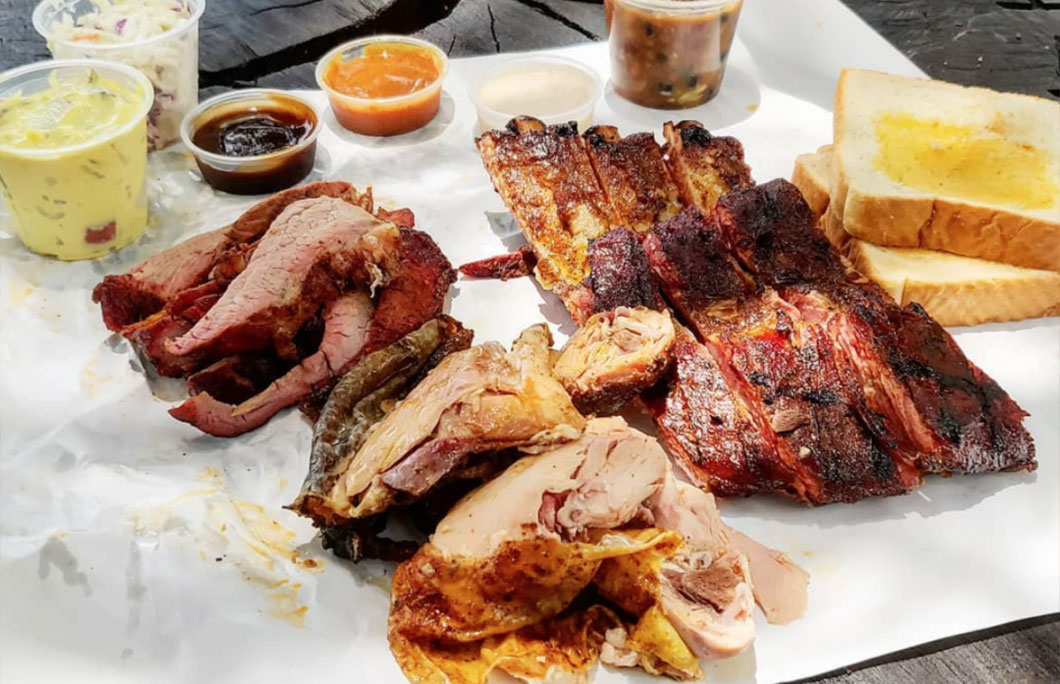 Image: @simjuify/Instagram
12. Smokin D's – St. Augustine
One thing we really love about Smokin D's is the wide range of sauces they offer from all sorts of BBQ styles. Choose from Alabama white, Memphis sweet or Carolina vinegar to add your favourite barbecue flavour to every bite. With everything from chopped pork to tender brisket, rib racks and sliced turkey, there's all you need for a full feast.
---
13. Bubbalou's Bodacious Bar-B-Que – Orlando
We're not the only publication that thinks Bubbalou's serves up some of the best-tasting BBQ in Florida. They've been featured in numerous other write-ups and review sites, and they're well-loved by locals. Meats are slow-cooked over smoky hardwood fires for an intense flavour, and that goes for their tender baby back ribs, too.
---
14. Captain's BBQ – Palm Coast
Captain's BBQ is a beautifully scenic waterfront restaurant that's accessible by both car and boat. This place cooks up gourmet meats and sides in their wood fired smoker. While there's plenty of 'off the grill' dishes, we urge you to make a beeline for the smoked meats. Order a stacked plater of Polish Kielbasa sausage, St Louis-style ribs and pulled pork.
---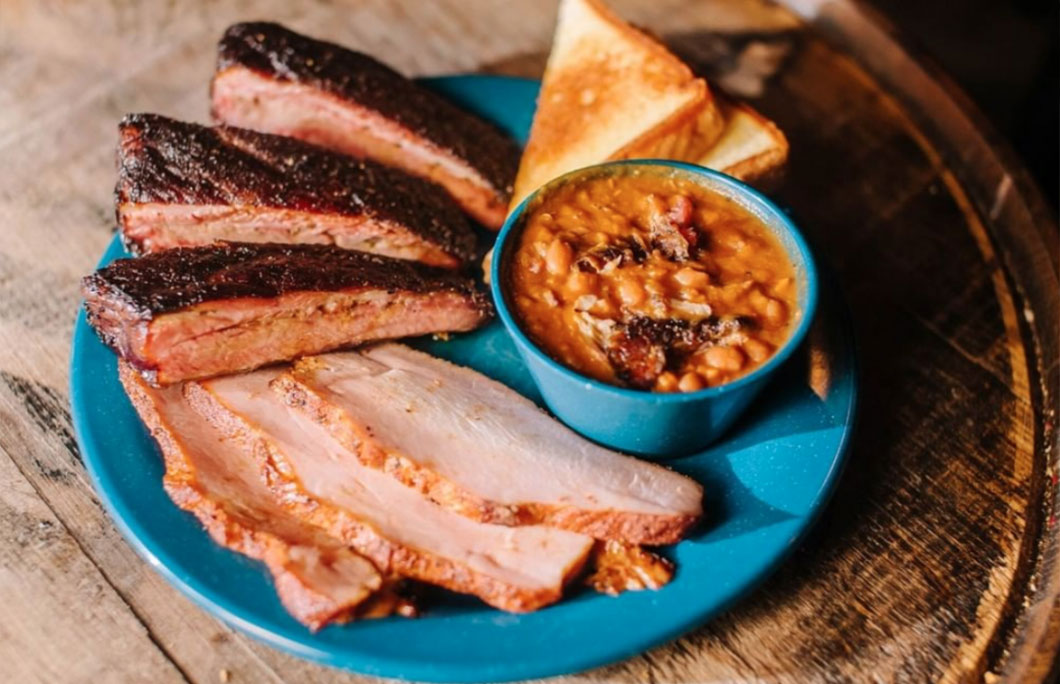 15. MOJO BBQ – Multiple
MOJO BBQ focuses on three of the best things in life: Barbecue, blues, and bourbon. With a winning combination like that, you can't go too far wrong here. Menu highlights include North Carolina pork, 'Boom Boom' shrimp and crisp burnt ends. There's now eight locations in North and Central Florida, each as good as the next.
---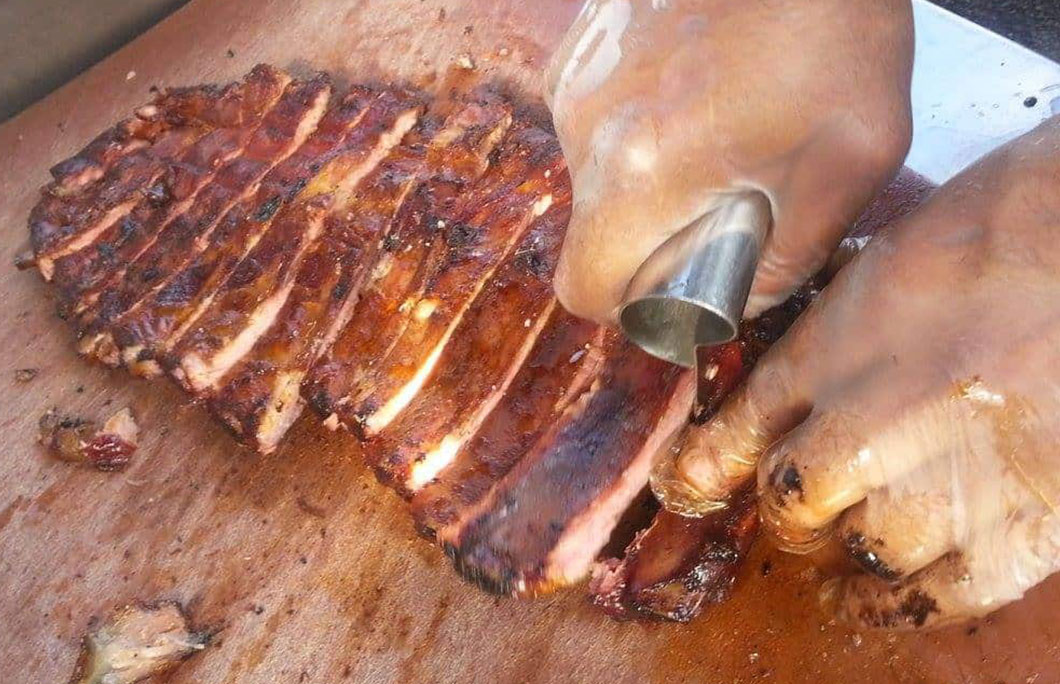 16. Smokey Trails BBQ – Miami
It doesn't get much more authentic than this. Locals and travellers alike simply can't get enough of the well-smoked meats at this smoker that's parked literally just off I-95. The dedication to smoking shines through here. The owner lets the meat marinate in a tasty rub before smoking it for over 12 hours to yield the taste that has so many visitors heading back time and time again.
---
17. Pig Floyds Urban Barbakoa – Orlando
Pig Floyds Urban Barbakoa will change every single perception you ever had of BBQ in the States. It takes a global stance to its barbecue menu, with everything from barbecued banh mi sandwiches to butter chicken tacos. The meats are authentically smoked over oak, with unique elements to the menu, such as coconut pineapple rolls.
---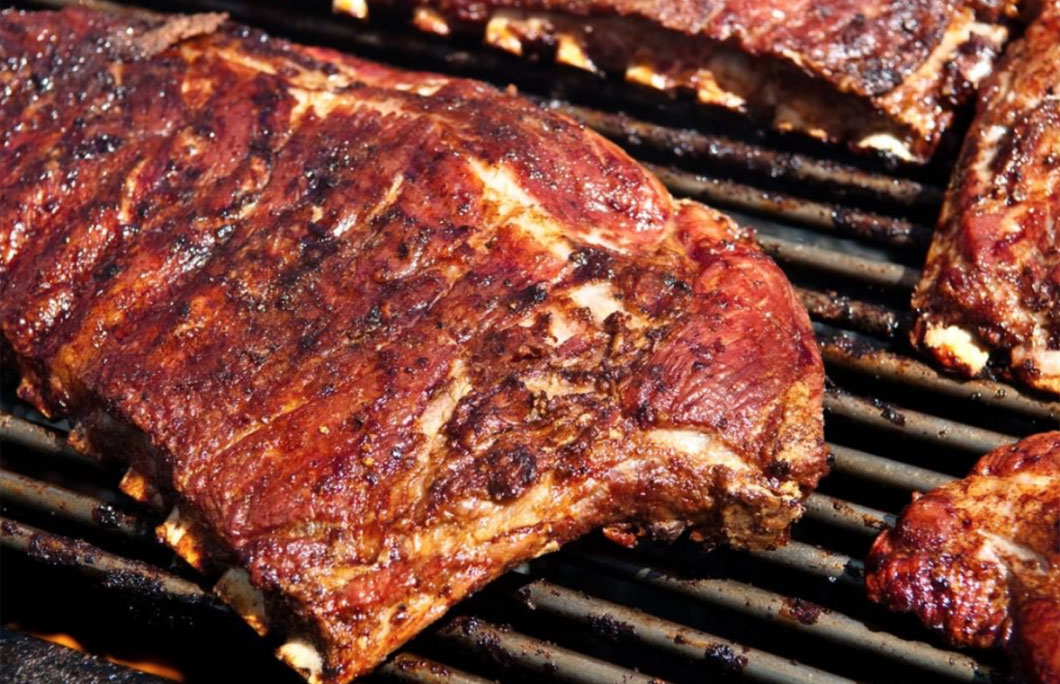 18. Park Avenue BBQ Grille – Boynton Beach
Park Avenue BBQ Grille is yet another popular place for BBQ in Florida, with several locations across the state. It's got laid-back vibes and is pretty locally famous for its ribs, both baby back and St Louis-style. Other tempting dishes include the Mojo marinated tenderloin strips and fried catfish dinners. *drools*
---
19. Sparky's Roadside BBQ – Miami
You wouldn't expect some of the downright best BBQ in Florida to be found in downtown Miami, but here we are. Sparky's is where those in the know flock for proper Southern eats – meats rubbed with a blend of more than 12 spices and then smoked to melt-in-the-mouth perfection.
Really hungry? Try the Three Pigs Sandwich with homemade ham, bacon and pulled pork.
---
20. Acme Rib Shack – Mt. Dora
Acme Rib Shack opened last summer in the former location of iconic Sugar Boo's Bar-B-Que, and it's already made a name for itself with its belly-busting BBQ. The folk here know more than a thing or two about proper, homestyle barbecue. There's all sorts of specialities here, such as brisket with a thick char, chunky chopped pork and family recipe collard greens.
---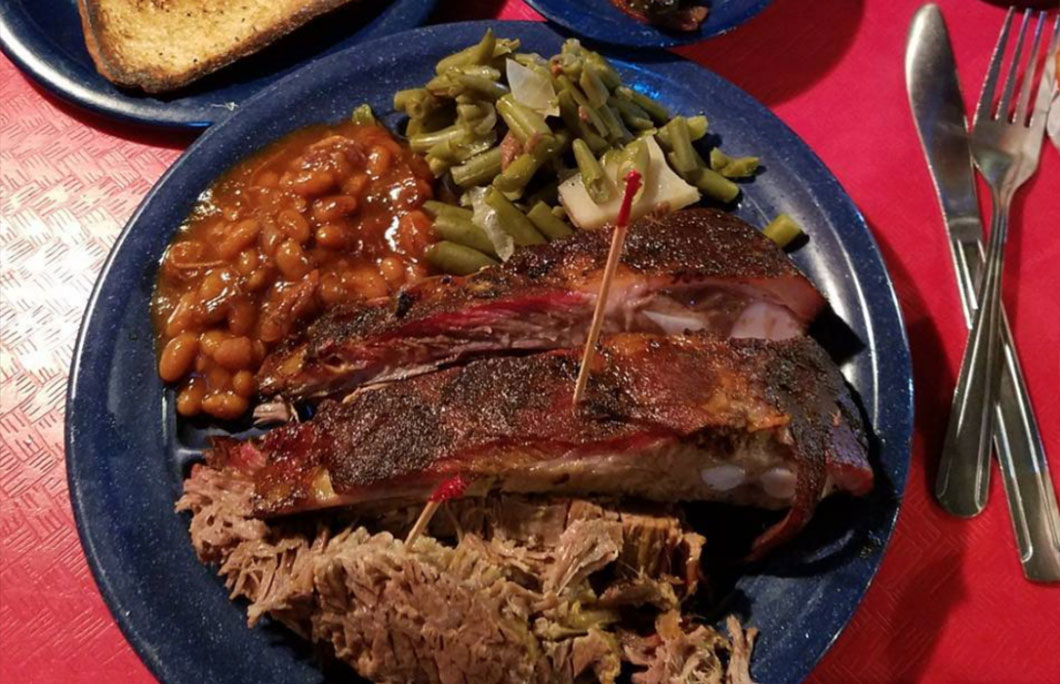 21. Cecil's Texas Style Bar-B-Q – Orlando
For proper Texas-style BBQ, Cecil's is always a good shout. The flavour, which is pretty true to Texas BBQ, comes from the 100% hickory wood that they use as they smoke the meat for 12-14 hours at a time.
The ribs have the juiciest, most succulent meat you could ever imagine. When combined with their special homemade sauces is just an absolute delight.
---
22. Harvey's Smokehouse BBQ – Cutler Bay
This delivery-only BBQ joint requires 24-hours notice, but it's worth the effort to plan ahead. What better excuse to get a few friends around for a feast? Meats are smoked for 6-20 hours depending on the cut and the end result is simply superb. Build your own BBQ buffet of various meats such as brisket, pulled chicken or baby back ribs.
---
23. Ellie Lou's Brews & BBQ – Ocoee
Swing by this old school counter-serve joint for a real taste of the South. Ellie Lou's Brews & BBQ might not be famous, but we reckon it should be. As well as all the classic smoked meats, they have some really tasty signature sandwiches.
Wrap your hands around 'Miss Bama Pulled Chicken Sandwich 'with bread & butter pickles, crispy onion straws & choice of Mississippi Comeback or Alabama White sauce.
---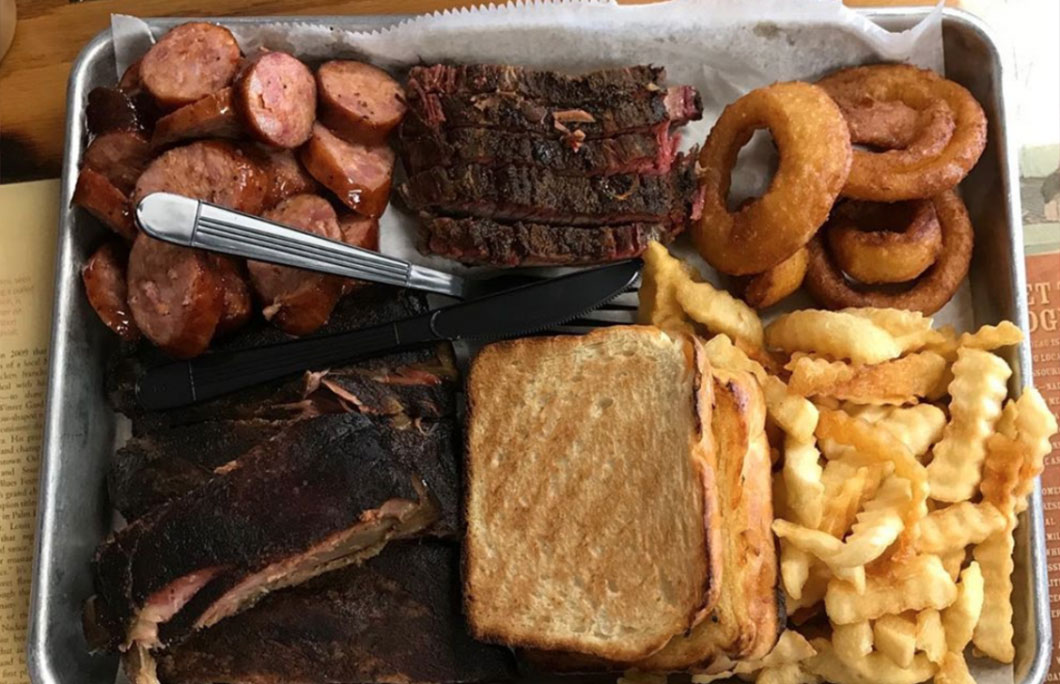 24. Uncle Kenny's BBQ – Clermont
This award-winning, Kansas-style BBQ spot is owned by two Missouri locals, so you know that this is the real deal. They slow cook with oak and use several spices in their dry rub for those great Midwest flavours, as well as making their own sweet and spicy sauce. The end result is heaving trays of charred, juicy meats with home cooked sides.
---
25. Jimmy Bears – St. Cloud
This cosy local restaurant has everything from traditional Florida barbecue plates to unique dishes like the layered 'BBQ Sundae' or the gator tail. You can fill up on all the Southern fixin's and at great prices too. P.S. Everyone talks about the homemade banana pudding here, so do yourself a favour and order that for dessert.
---