The Most Scenic Drives in Wisconsin
From Route 66 all the way to The Loneliest Road that starts in Maryland, the United States is filled with fantastic road trips that have long been alluring travellers out onto the open road. With so many different routes to take, it's near impossible to decide on just one road trip to take. These Wisconsin road trips are a great starting point for an adventure with friends.
Wisconsin has plenty of scenic drives, with vistas of the Mississippi River, more than 15,000 inland lakes, two Great Lakes and colourful fall foliage to look forward to.
The Best Wisconsin Road Trips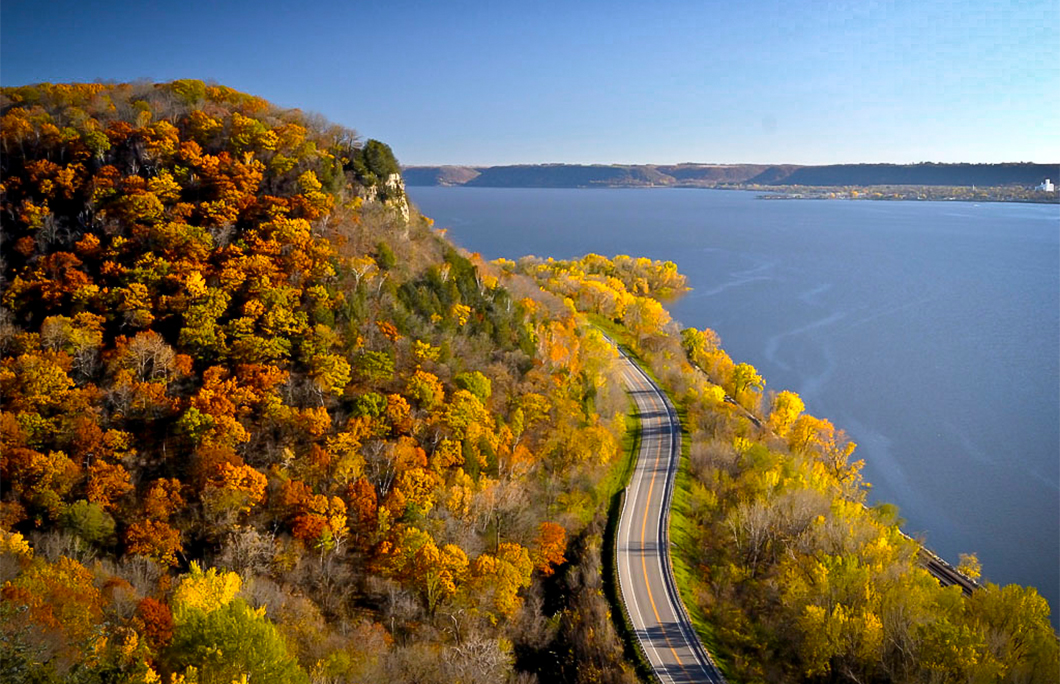 Wisconsin Great River Road National Scenic Byway
Also known as Highway 35, this is a 250-mile scenic drive along the Mississippi River. Stretching from Prescott to Potosi, the byway offers breathtaking views best enjoyed while meandering through 33 charming small river towns dotted with artist's galleries, wineries and historic sites.
Distance: 250 miles.
Route highlights: Mississippi River; Larson Bluff; Prairie du Chien; La Crosse.
When to do it: May – October.
---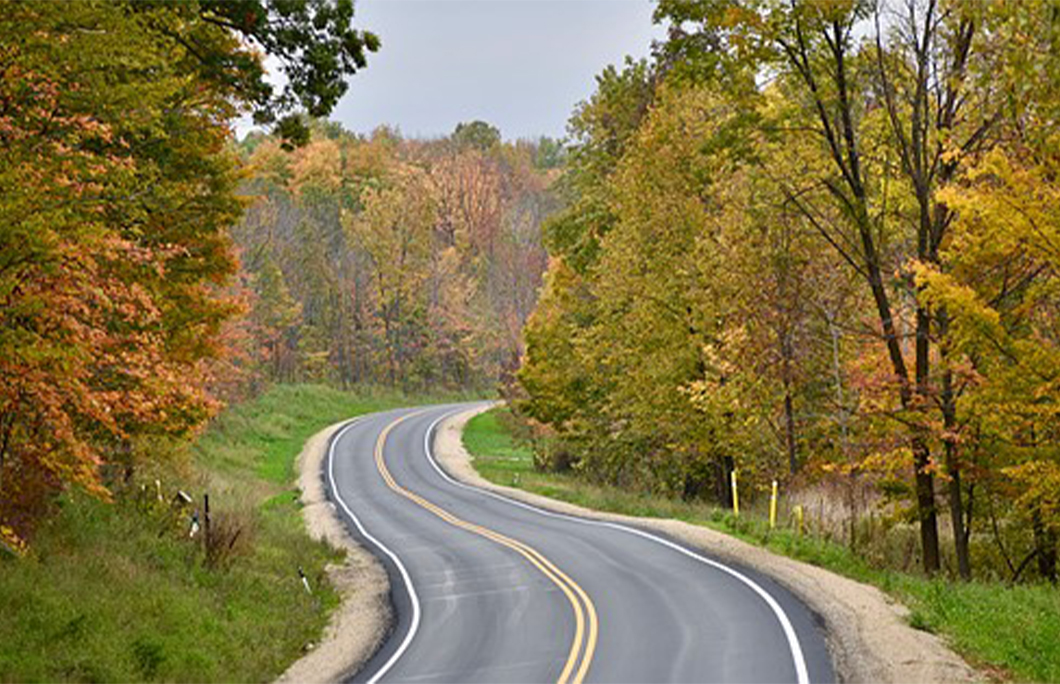 Kettle Moraine Scenic Route
The Kettle Moraine Scenic Drive passes through six counties beginning in Elkhart Lake in Sheboygan County and stretching to Whitewater Lake in Walworth County. Along this pretty drive you'll have an opportunity to learn about Wisconsin's geological history and landscape shaped by the glaciers that covered the region thousands of years ago.
Distance: 115 miles.
Route highlights: Butler Lake and Flynn's Spring State Natural Area; Dundee Mountain; Spring Lake.
When to do it: Year-round, but summer and fall are best for scenery.
---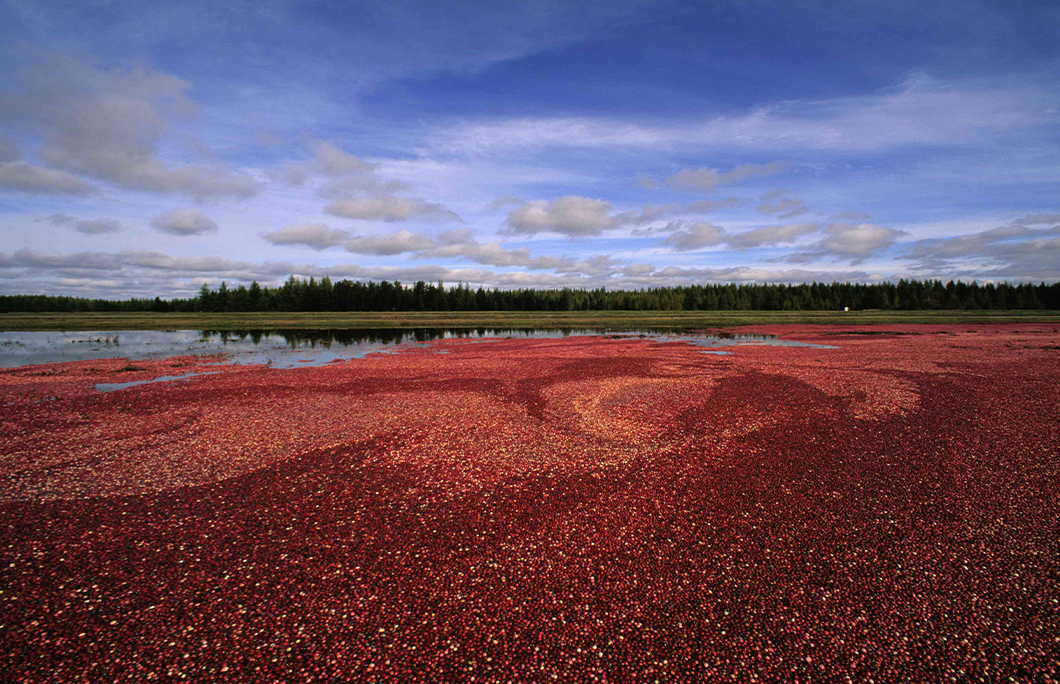 Cranberry Highway
The self-guided drive stretches for almost 50 miles along century-old cranberry beds from Wisconsin Rapids to Warrens, and between Pittsville and Nekoosa. Highway 54, Highway 173, Highway 13 and county roads in Wood, Juneau and Monroe County are best for exploring cranberry country in this area of the state.
Distance: 50 miles.
Route highlights: All the cranberry beds!
When to do it: Late-September through late-October.
---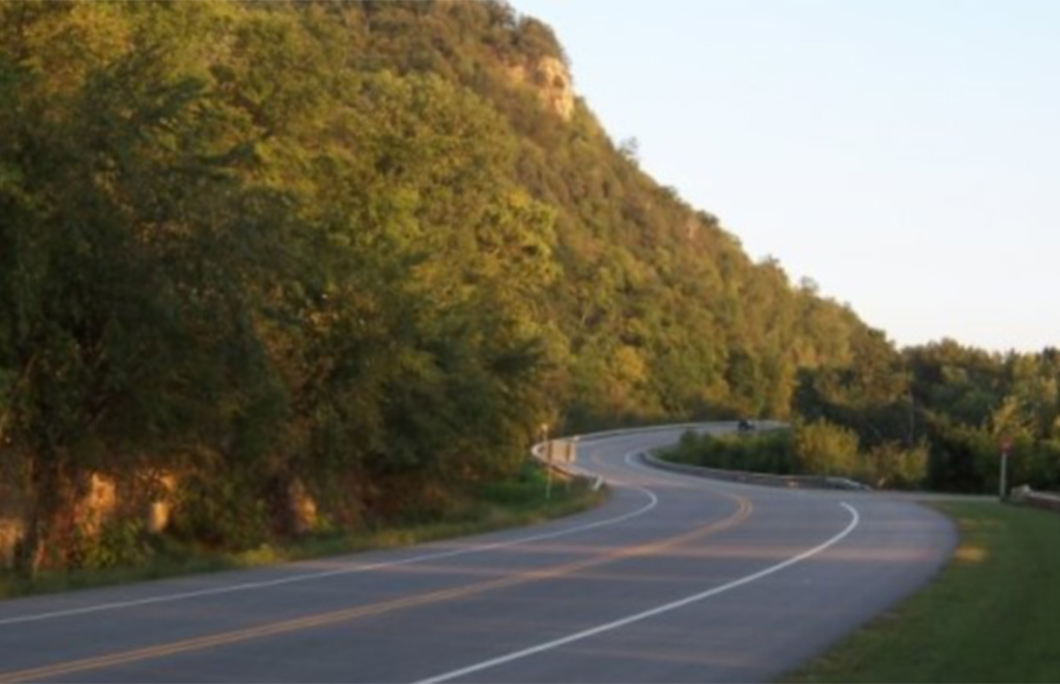 Highway 33 Scenic Drive
Highway 33 is one of Wisconsin's "Coast to Coast" routes, reaching both Lake Michigan and the Mississippi River. One of the few hairpin turns (buckle in!) on a state highway happens along 33 in Wildcat Mountain State Park, which also has scenic overlooks and hiking.
Distance: 93 miles.
Route highlights: Mississippi River; canoeing in Wonewoc; Grandad Bluff.
When to do it: Year-round, but summer and fall are best for activities.
---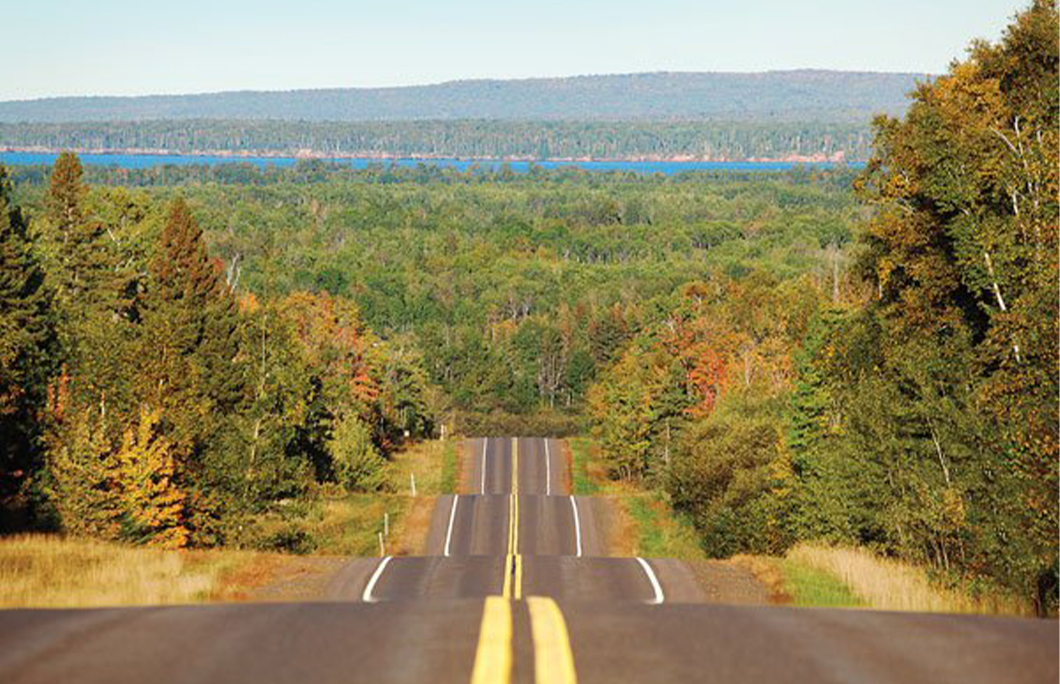 Lake Superior Byway
This popular route features breathtaking scenic views of forests, pristine sandy beaches, and the sparkling blue waters of Lake Superior, the Apostle Islands National Lakeshore and the Gaylord Nelson Wilderness Area. The Byway is a unique route featuring quaint harbor towns, historic fishing villages, small farms, and The Red Cliff Reservation.
Distance: 70 miles.
Route highlights: Lake Superior; Apostle Islands National Lakeshore; Gaylord Nelson Wilderness Area.
When to do it: Year-round.
---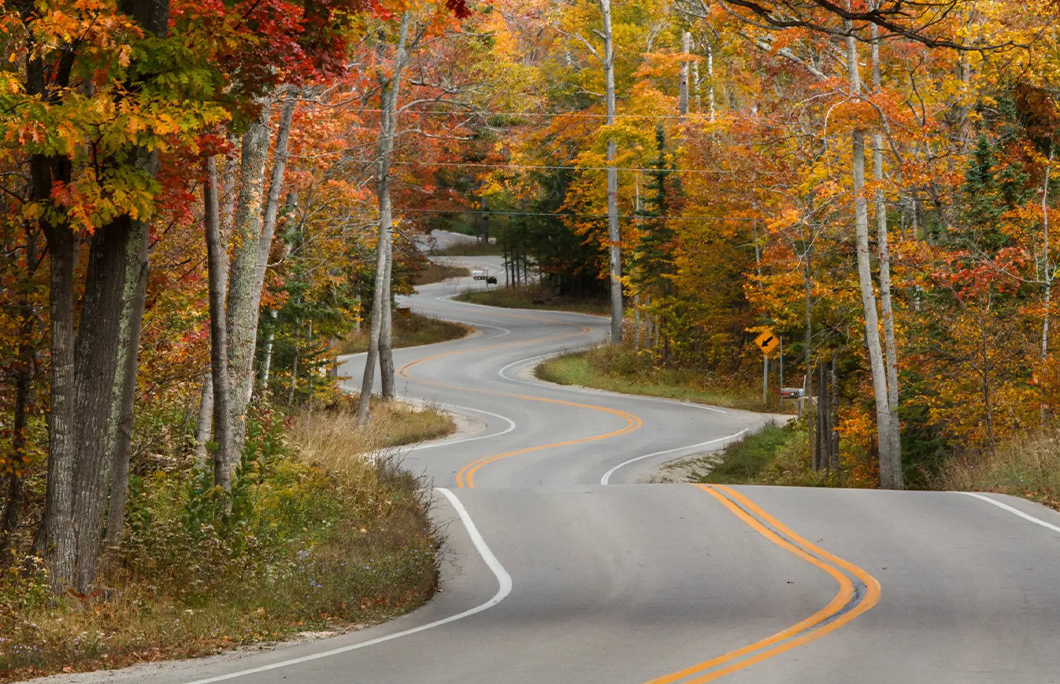 Highway 42
Want to see some of the most vibrant fall foliage in Wisconsin? Even locals make the trek to the northernmost tip of the peninsula, just past Gills Rock, to see the famous "Curvy Road," that winds through the colourful trees. The road is one of the most frequently photographed stretches in Wisconsin.
Distance: 15 miles.
Route highlights: Fall foliage; Newport State Park in Ellison Bay; ferry to
When to do it: October.
---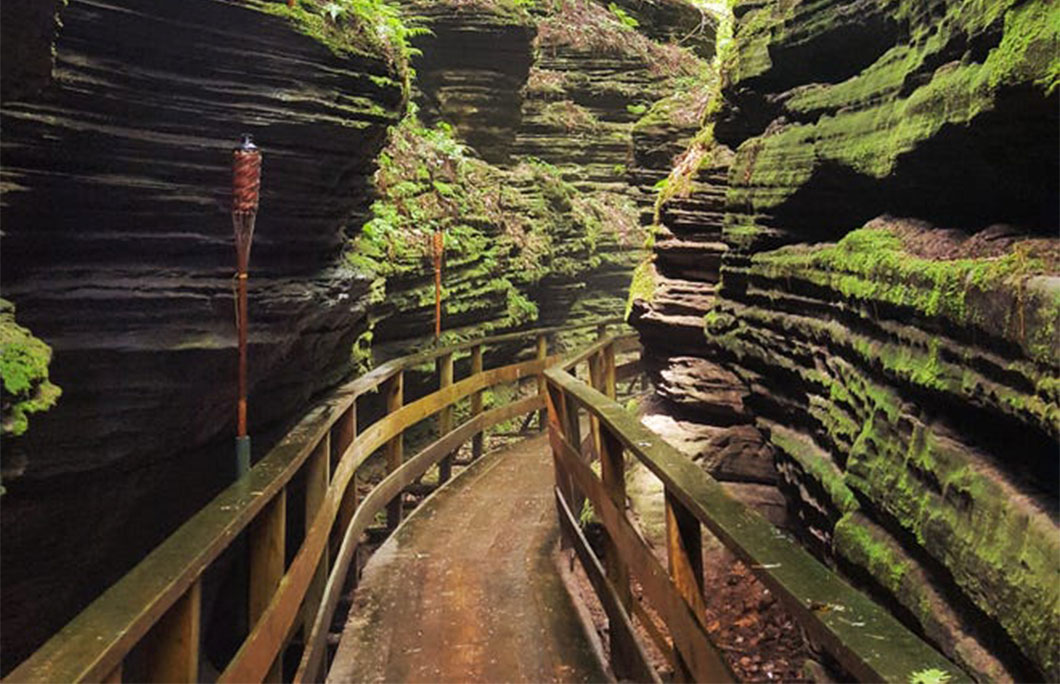 Milwaukee to the Dells
"The Dells" is a convenient drive from Milwaukee, with plenty of small towns and scenic places to stop en route. If you're doing an east-to-west drive from Milwaukee over to the Dells, stop halfway in between in Madison, a city ripe for exploring on your way to or from the Waterpark Capital of the World.
Distance: 124 miles.
Route highlights: State Capitol; all of the waterparks in Wisconsin Dells!
When to do it: May – October.