The Most Scenic Drives in Wyoming
From Route 66 all the way to The Loneliest Road that starts in Maryland, the United States is filled with fantastic road trips that have long been alluring travellers out onto the open road. With so many different routes to take, it's near impossible to decide on just one road trip to take. These Wyoming road trips are a great starting point for an adventure with friends.
With nearly 20 scenic byways weaving through wild landscapes, famous National Parks like Yellowstone and over 97,000 square miles to be discovered, this state is made for road trips!
The Best Wyoming Road Trips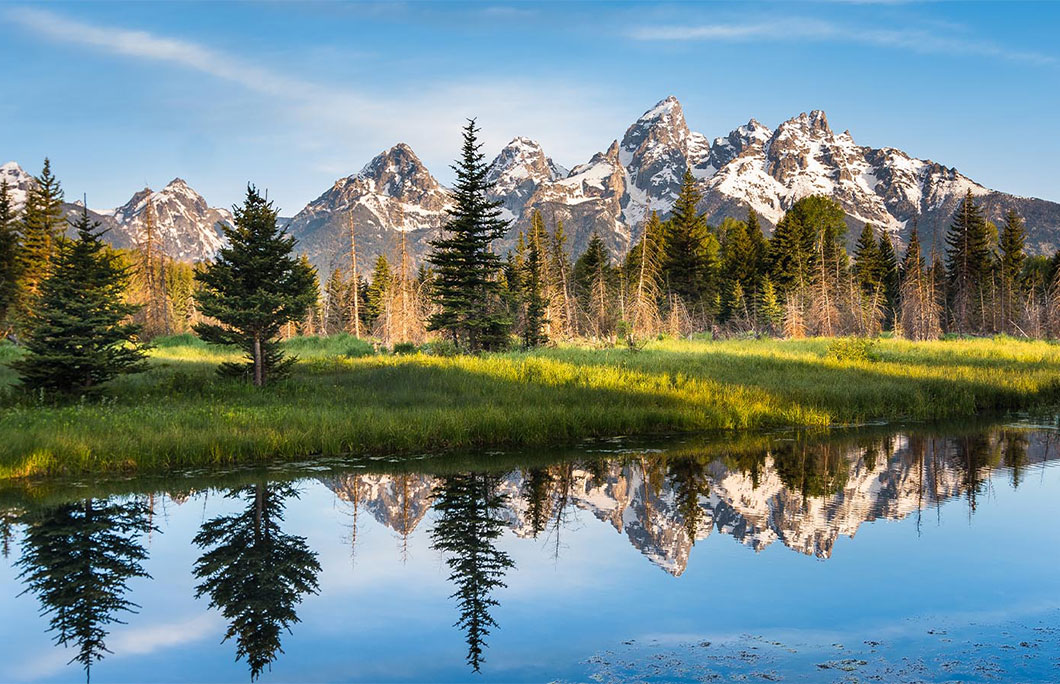 1. Rockies to Tetons
Begin your Wyoming road trip route in the Rocky Mountains and eventually cruise to the Teton Range, home to Grand Teton National Park, an iconic wonder. You'll find plenty to do on this trip, where the beauty of the Snowy, Medicine Bow, Seminoe and Wind River mountain ranges elevate the scenery — literally!
Distance: 475 miles.
Route highlights: 6 Mile Gap fishing; Grand Encampment Museum; Wyoming Women's Suffrage Pathway.
When to do it: Year-round.
---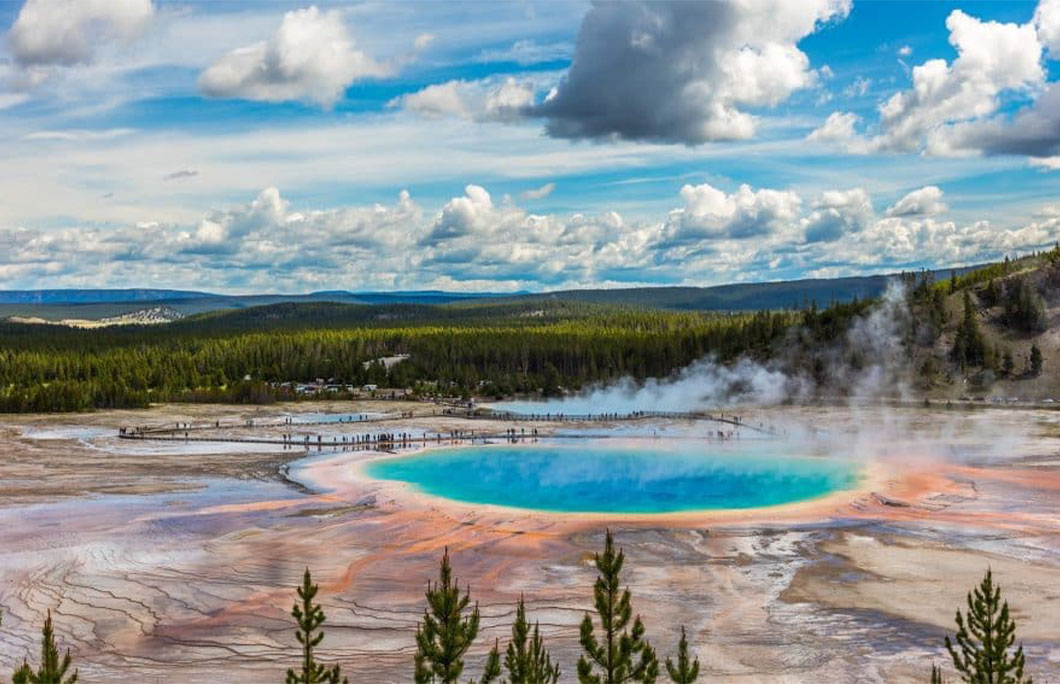 2. Yellowstone National Park
The United States' first national park is one of the most visited in the country. Chockfull of dramatic canyons, bursting geysers, piping hot springs and so much more, it's a road trip route that can be as short or long as you like.
You'll find the Morning Glory pool here: a hot spring in the Yellowstone Upper Geyser Basin of the United States that's a kaleidoscope of colours.
Distance:
40 miles (1 Hour)
55 miles (1 Day)
150 miles (2 Days)
Route highlights: Old Faithful; Grand Prismatic Spring; Mammoth Hot Springs; Lamar Valley.
When to do it: June – September for camping options.
---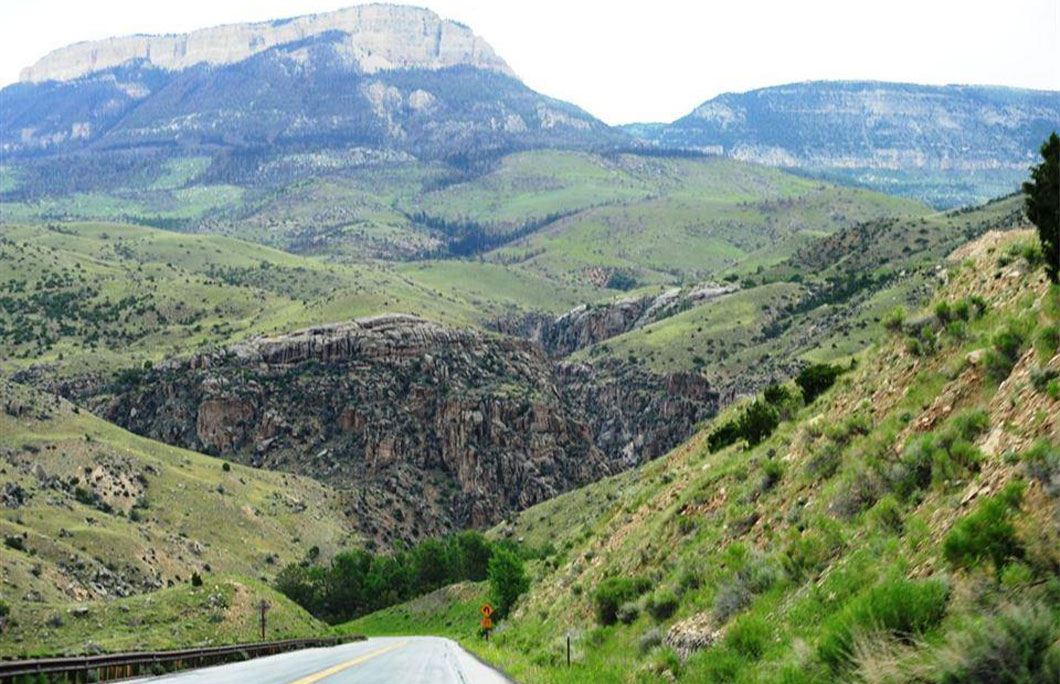 3. Bighorn Scenic Byway
This scenic byway begins in Shell, Wyoming, before connecting with Medicine Wheel Passage, which is located just southwest of Dayton, Wyoming. Bighorn Scenic Byway passes through Bighorn National Forest, past Shell Falls and over Granite Pass, featuring views of vast ranchlands, limestone outcroppings and various mountain peaks along the way.
Distance: 58 miles.
Route highlights: Shell Creek Canyon; Shell Falls; Sheridan.
When to do it: Year-round (summer for polo matches in Sheridan).
---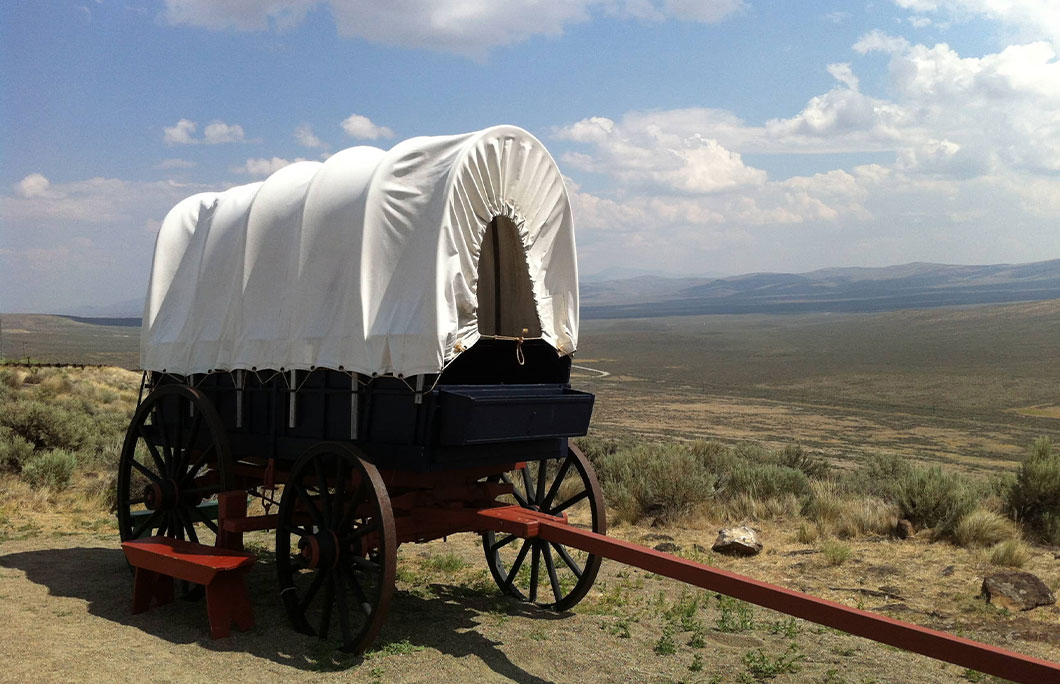 4. Oregon Trail Historic Byway
Experience America's westward migration firsthand on this drive through the same area that Oregon Trail travellers journeyed over 100 years ago. The Oregon Trail Historic Byway begins east of Guernsey in southeast Wyoming and follows US-26 to the Wyoming-Nebraska border. Make sure to stop along the way to see preserved wagon ruts and explore Fort Laramie National Historic Site.
Distance: 57 miles.
Route highlights: Historic Fort Laramie; Rawhide Wildlife Habitat Management Area; Wheatland.
When to do it: April – October.
---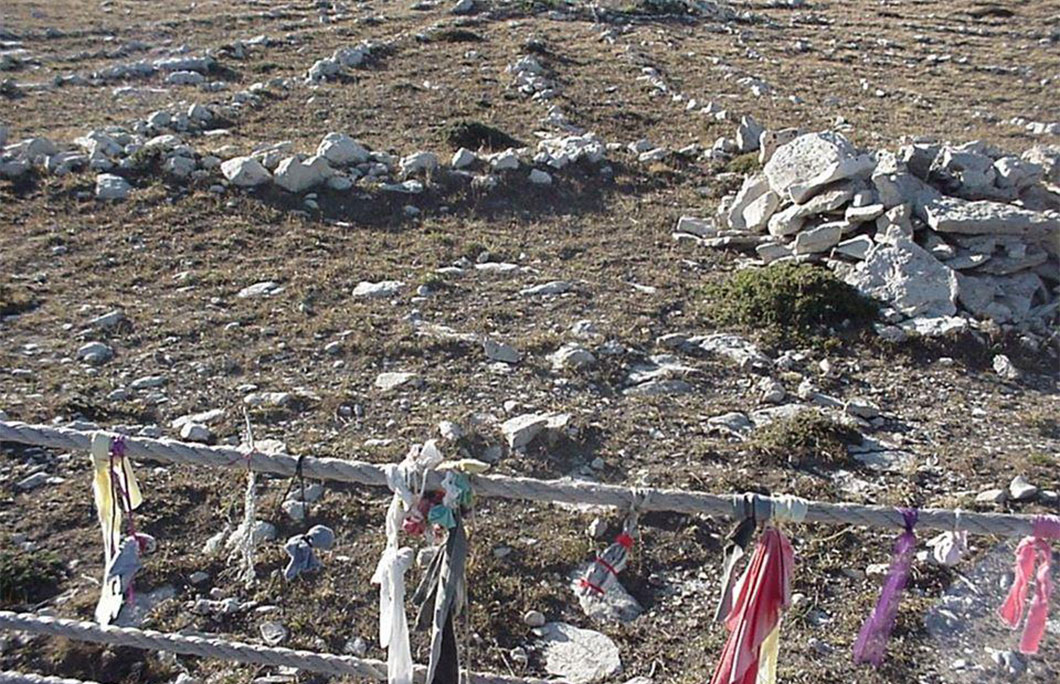 5. Medicine Wheel Passage
The Medicine Wheel Passage travels along Wyoming Highway 14-A, with views of the Bighorn Basin and Absoraka Mountains. This scenic drive passes Wyoming's Medicine Wheel/Medicine Mountain National Historic Landmark and celebrates the state's rich Native American history along the way.
Distance: 27 miles.
Route highlights: Bighorn Medicine Wheel in Lovell; Bighorn National Forest.
When to do it: April – October.
---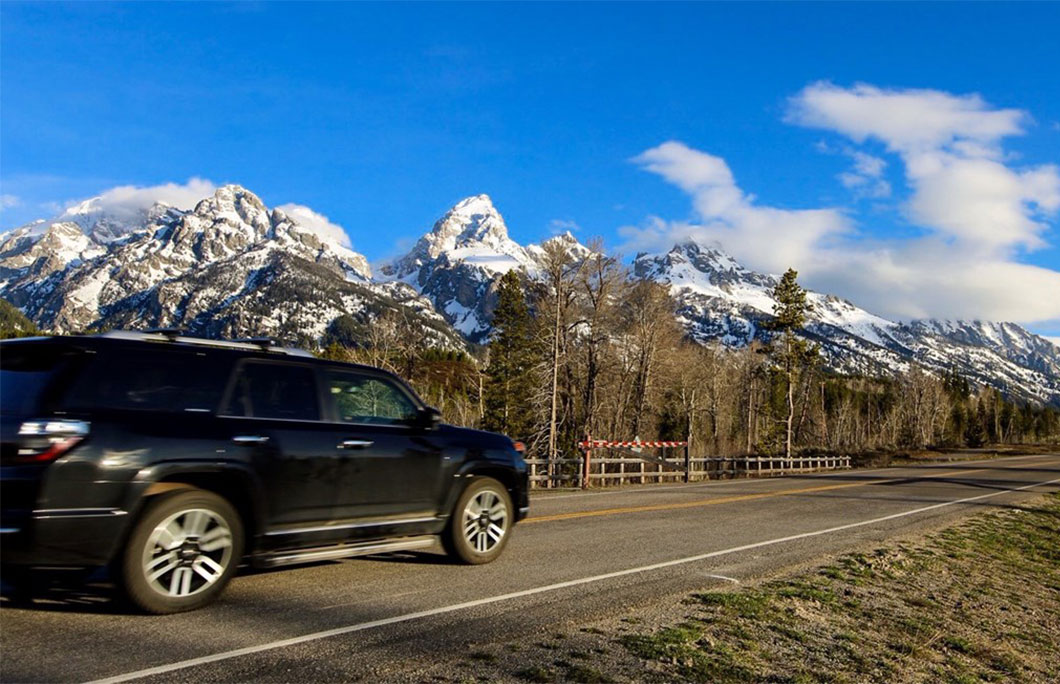 6. Park-to-Park Highway
Follow the Wyoming route of this early 1900s auto route that connects 12 national parks in the West to discover road-trip stops too special to ignore, from Wyoming's lively capital city to quaint small towns that move at a relaxing, slower pace.
Distance: 470 miles.
Route highlights: Terry Bison Ranch Resort; Douglas – Ayres Natural Bridge; Wind River Canyon; Yellowstone Park.
When to do it: Year-round.
---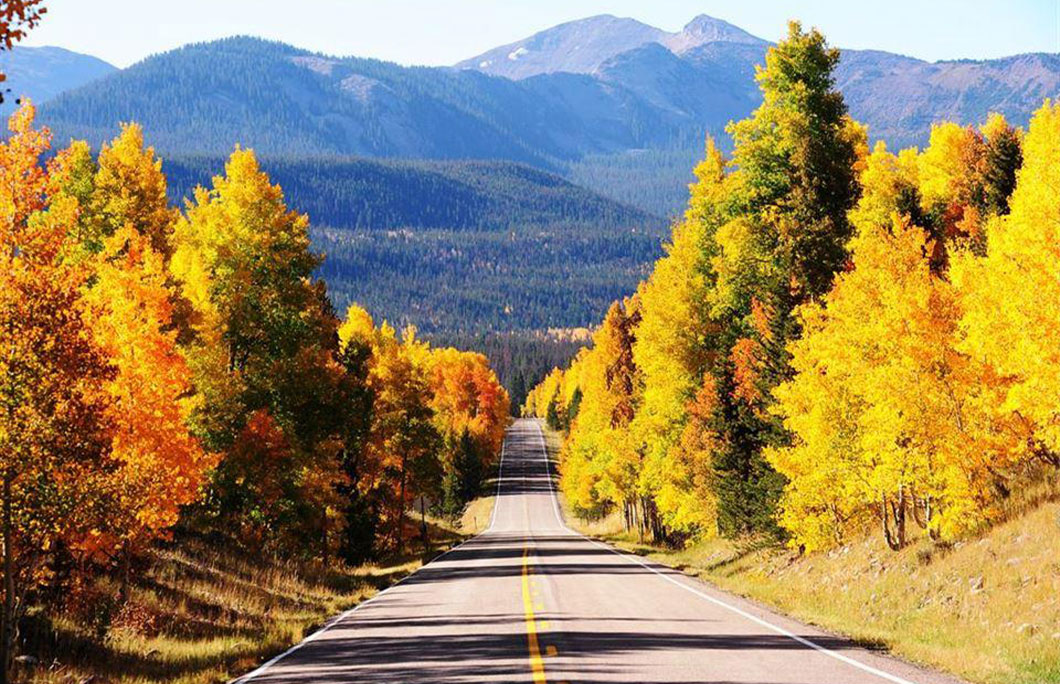 7. Mirror Lake Scenic Byway
Mirror Lake Scenic Byway starts in the southwest Wyoming town of Evanston and travels south along Wyoming Highway 150. The byway then crosses into Utah, winding through the Uinta-Wasatch-Cache National Forest before ending in Kamas. Travellers can take in views of the beautiful Uinta Mountains along the drive's Wyoming section.
Distance: 78 miles.
Route highlights: Bald Mountain Pass; Bear River; Evanstown.
When to do it: April – November.
---