The 25 Best Pizzas In Minnesota
The pizzas in Minnesota range from simple-yet-gourmet slices to authentic wood-fired pies that you would happily eat every weekend. There are some seriously good spots for pizzas in Minnesota.
This is one state where carb-lovers will be safe and sound. To make sure you're spending less time researching and more time feasting, we've rounded up the 25 best pizzas in Minnesota.
Dig into these delicious pies…
The 25 Best Pizzas In Minnesota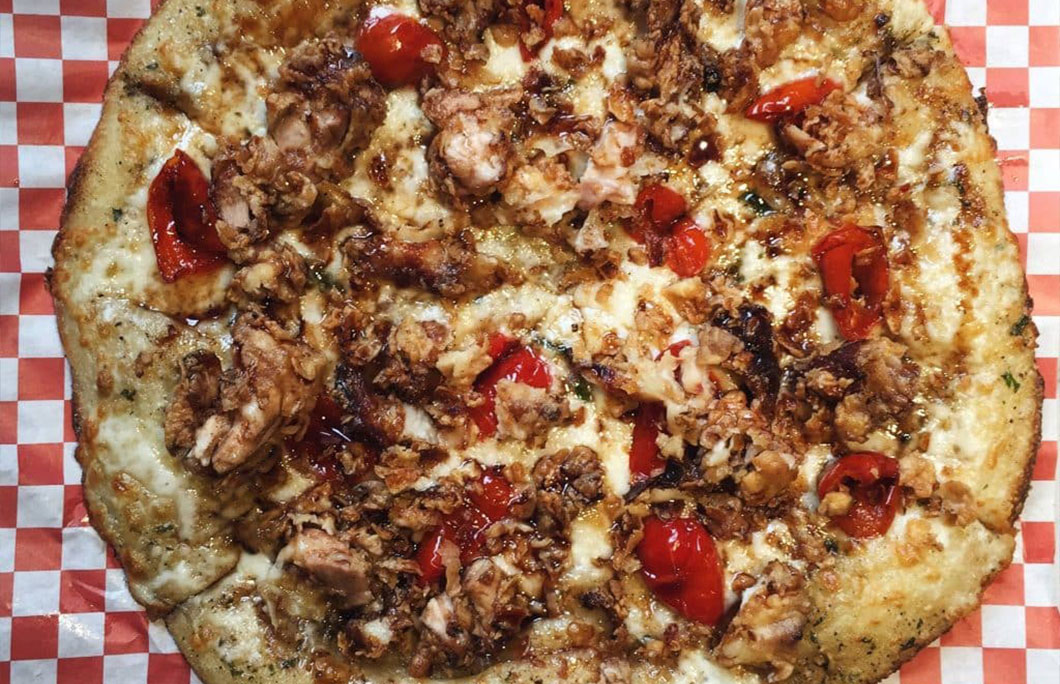 1. Mucci's Italian – St. Paul
This homey first-come, first-serve restaurant adds an extra step to their pizza making that might explain why it tastes so good: they fry the dough in hot oil before baking them with their delicious toppings.
Try the Luna for a real treat – it's with taleggio, black truffle, mushrooms, pine nuts and chives.
---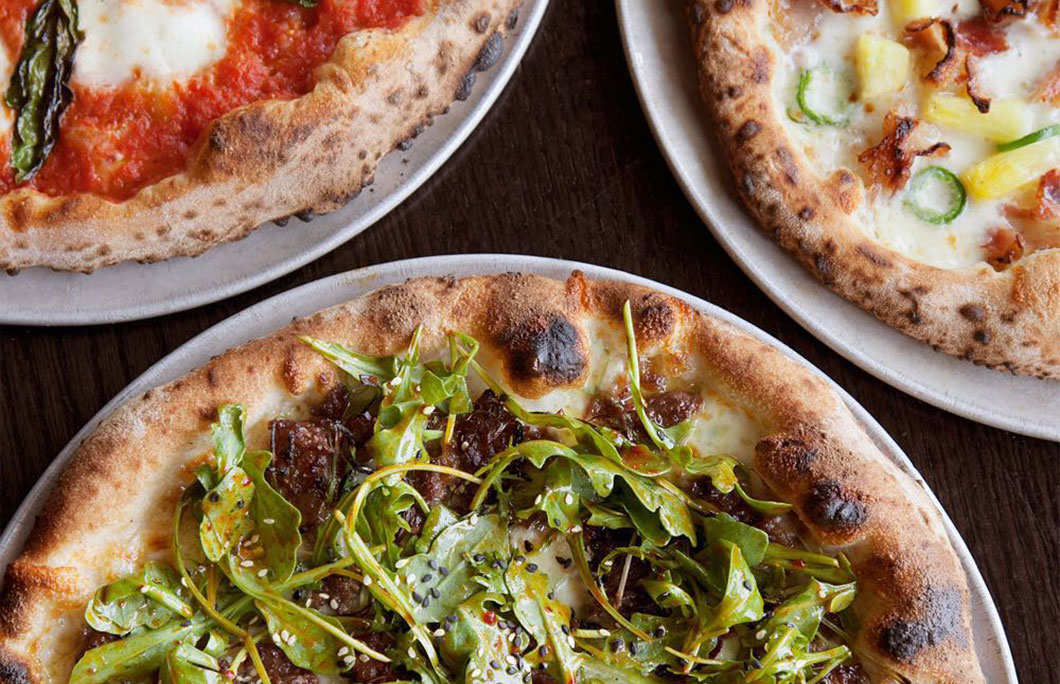 2. Pizzeria Lola – Minneapolis
Their pizzas are cooked in a wood-fired oven and come with a thin and crispy base and wonderfully spongey classic Italian-style crusts.
What makes their pies really stand out is the love, imagination and colour they put into their toppings. Their pizzas look like works of art that are nearly too good to eat. Nearly!
---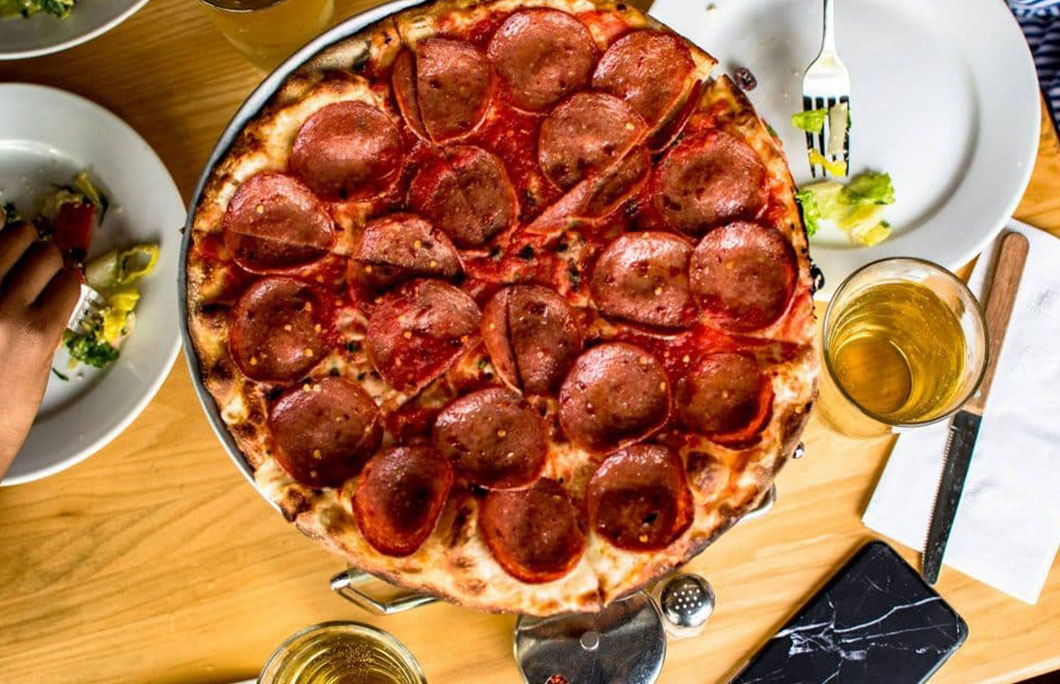 3. Black Sheep Coal Fired Pizza – Minneapolis/St. Paul
Their pizzas are cooked in a coal-fired oven, which gives the crust that wonderful smokey and crisp base.
Throw in a great wine list, craft beers and pies that are made for sharing, and this is the perfect spot for a big meal with friends.
---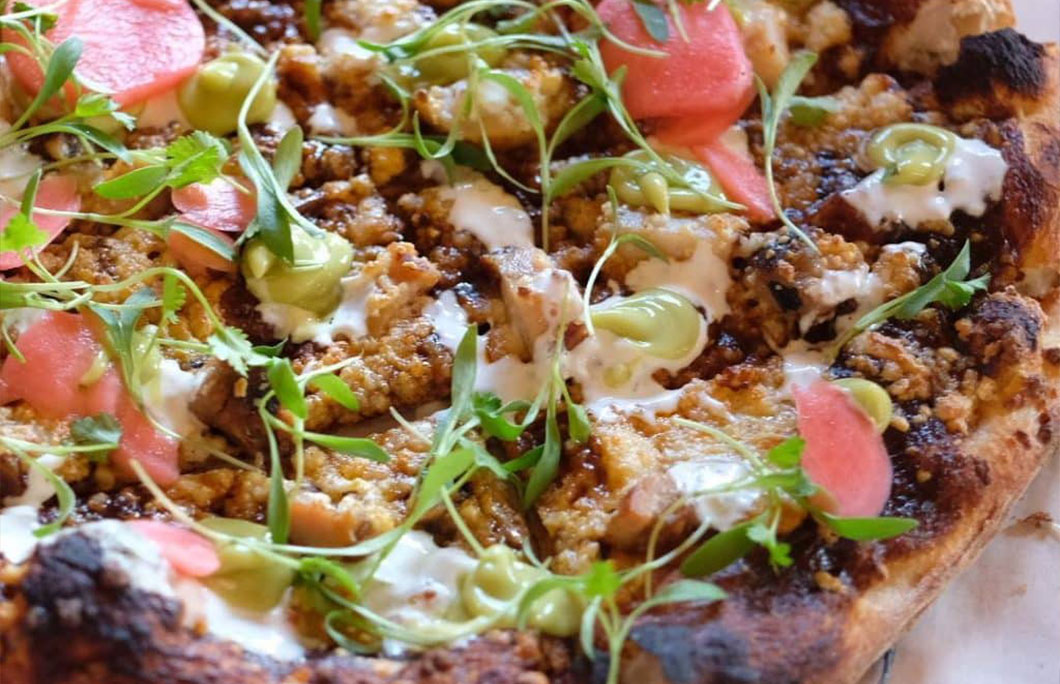 4. Pig Ate My Pizza – Robbinsdale
A kitchen and brewery all wrapped into one, where they are completely changing the face of pizza and beer. Coming here is an assault on the senses in the best possible way; you'll have your mind blown by their creations.
The pies are off the charts, the only problem is that you'll never want to leave.
---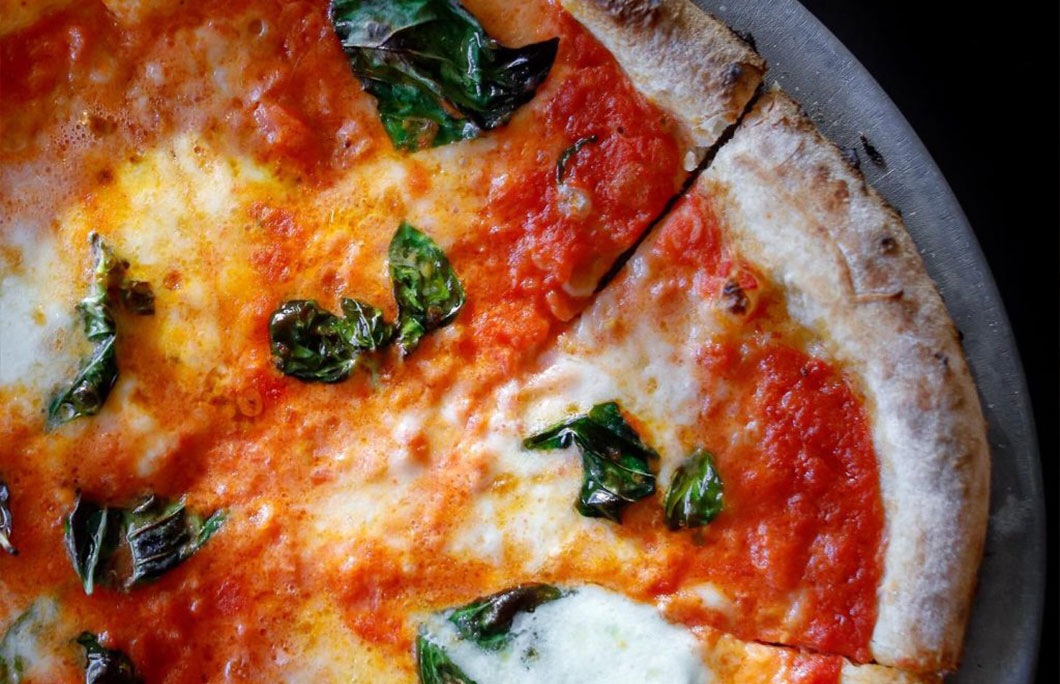 5. Young Joni – Minneapolis
They are constantly winning awards for their pizza and once you taste the first slice you'll see exactly why.
They also serve other great dishes along with cocktails and some divine desserts, but you come here for one reason and that is the pizza. Unimaginably good.
---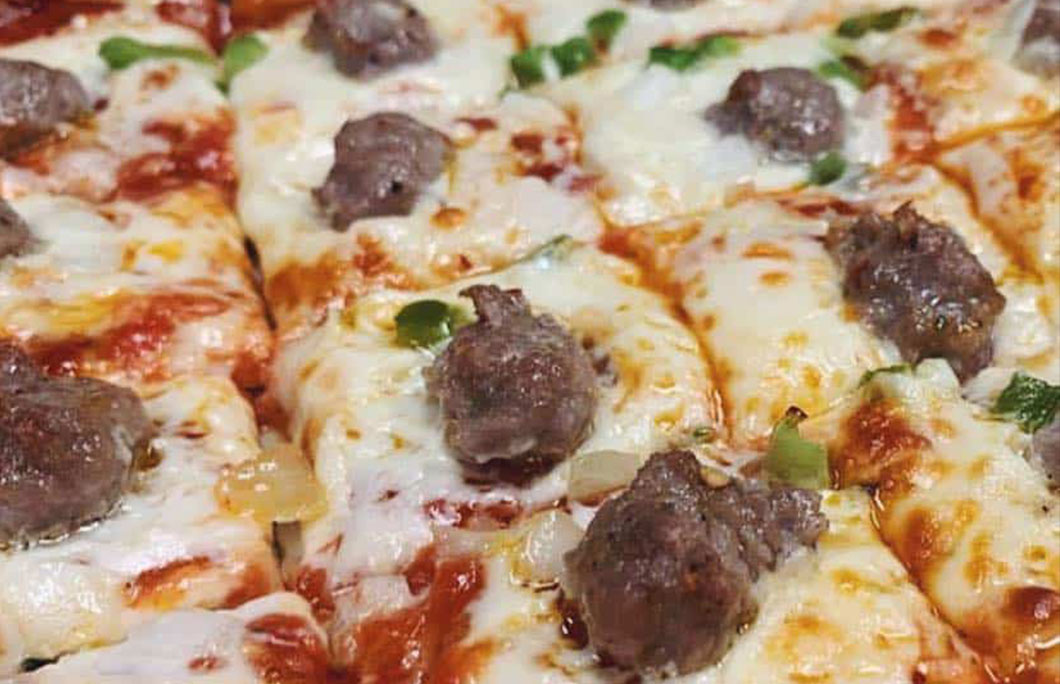 6. Sammy's – Multiple
They've been cooking pizzas through several generations of the same family and the knowledge they have amassed can be tasted in every bite.
The secret here is in the dough, which is made fresh in house daily and which has to be tasted to be believed.
---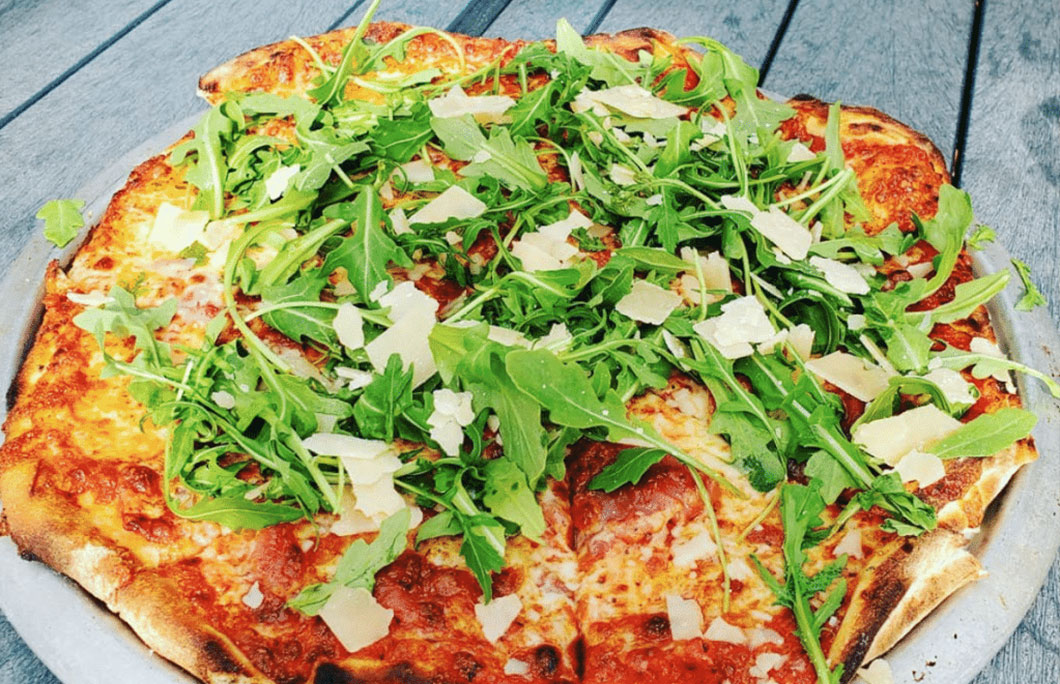 7. Union Avenue Pizza & Brewing – Fergus Falls
They focus on doing two of the most important things in the world really well…pizza and beer. They absolutely nail that mission and have created a space you will never want to leave.
Huge portions washed down with cold delicious beers. No wonder it's one of the best pizzas in Minnesota.
---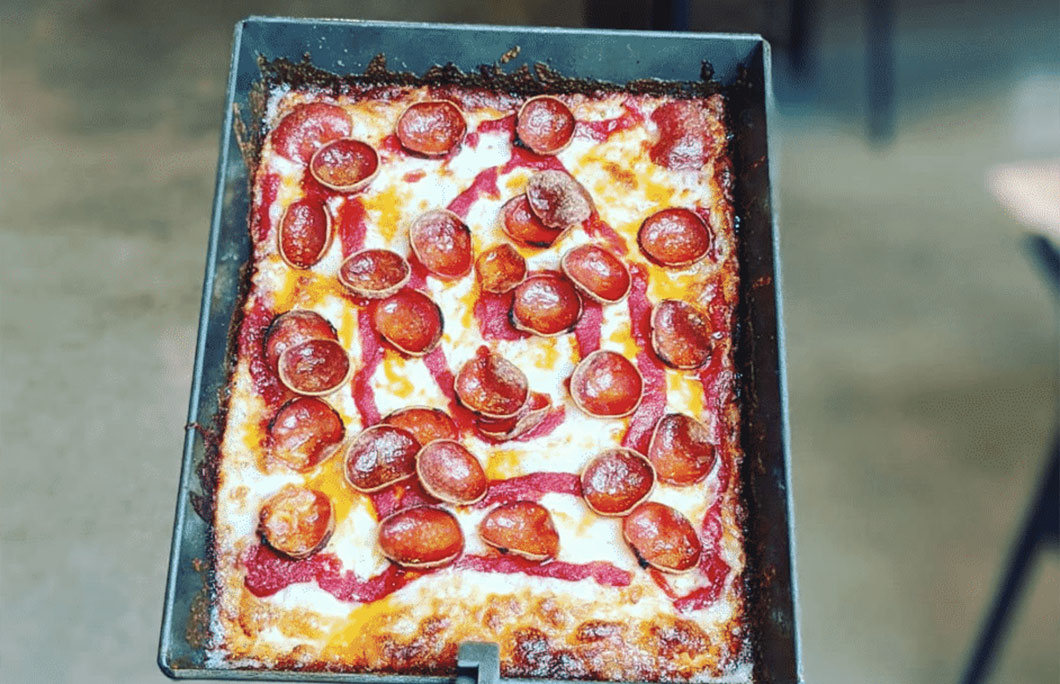 8. Wrecktangle Pizza
Wrecktangle Pizza does a Detroit-style pizza, a thick, but light crust with a focaccia-like chew. The edges of crispy cheese are part of what makes this style of pizza making so delicious.
They have a plethora of ingredients from curly pepperonis topped with a hot sauce spiked honey, to a pizza topped with tater tots and creamy mushroom sauce.
---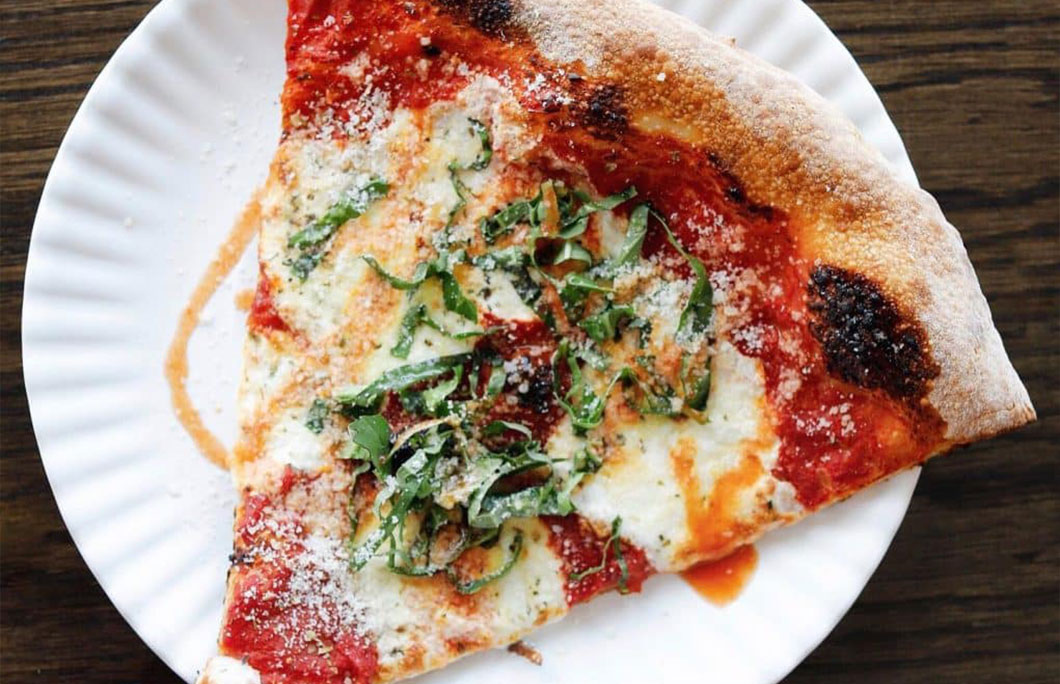 9. Hello Pizza – Edina
Classic pizza served up on a thin base, where the majority of the effort goes into their incredible dough and sourcing high-end ingredients.
They rotate their daily slice, with occasional seasonal specials, making you want to return over and over again. Pizzas in Minnesota just doesn't get much better than this.
---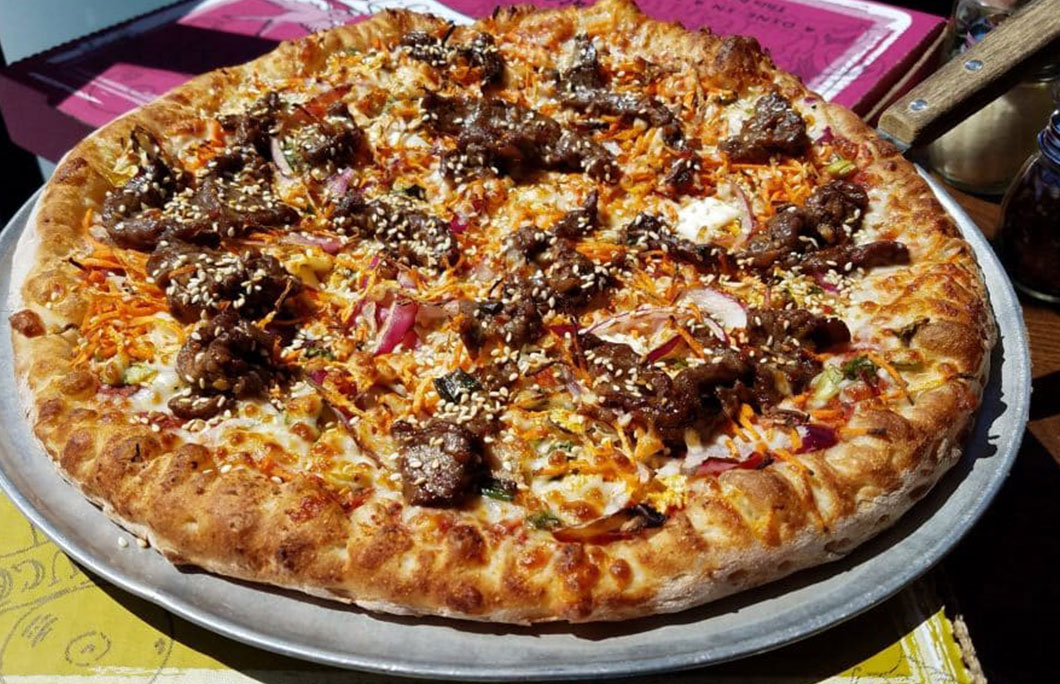 10. Pizza Lucé – Multiple
They do great brunch, play live music and all their locations open for late night dine-in, delivery, and pick-up.
The pizzas all feature super exciting toppings that will have you drooling as soon as you read the on the menu. Throw in great service and this is not a place you'll want to miss for pizzas in Minnesota.
---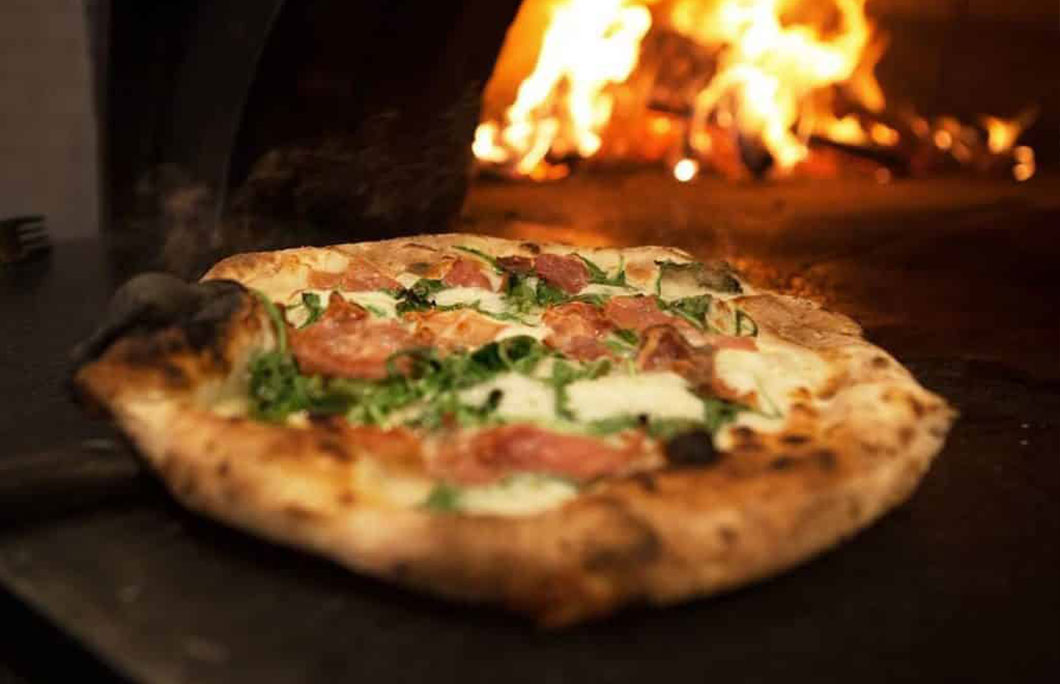 11. Punch Neapolitan Pizza – Multiple
They keep their pizzas very Italian in style, which means proving the dough for over a day and cooking it in their wood fired oven in less than two minutes.
The toppings and simple, classical and utterly spectacular. As good as any pizza you'd find in Italy, and easily one of the best pizzas in Minnesota.
---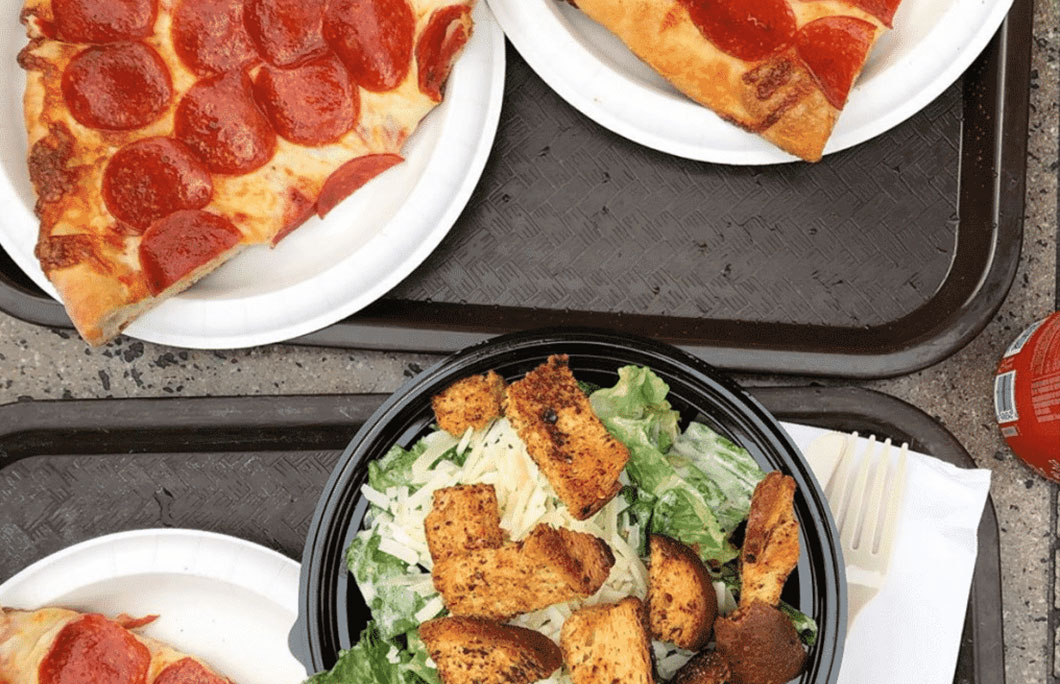 12. Cossetta Italian Market & Pizzeria – St. Paul
A 30-seat eatery where you can find some of the freshest and most exciting food offerings in the state.
They place huge emphasis on importing the very best ingredients, which results in a slice of pie that's like something from heaven.
---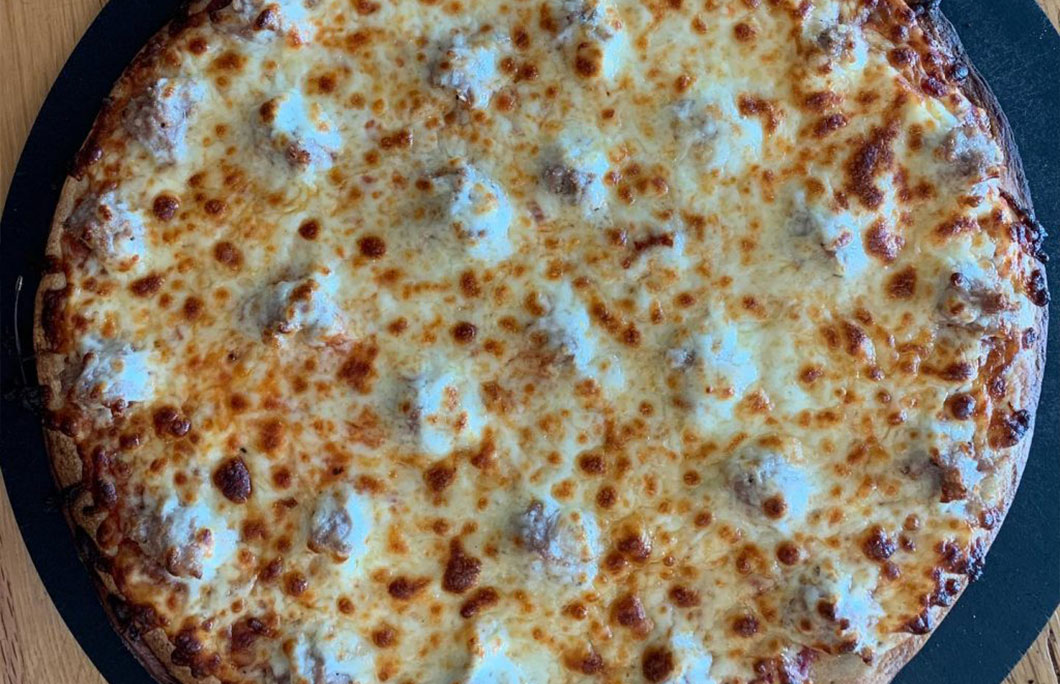 13. Red's Savoy Pizza – St. Louis Park
You just know that anywhere that has been serving pies since 1965, and has so many loyal customers is going to be good.
Their pizzas come absolutely stacked with toppings and with generous amounts of cheese making them an absolute treat. You'll be doing well to finish a full portion.
---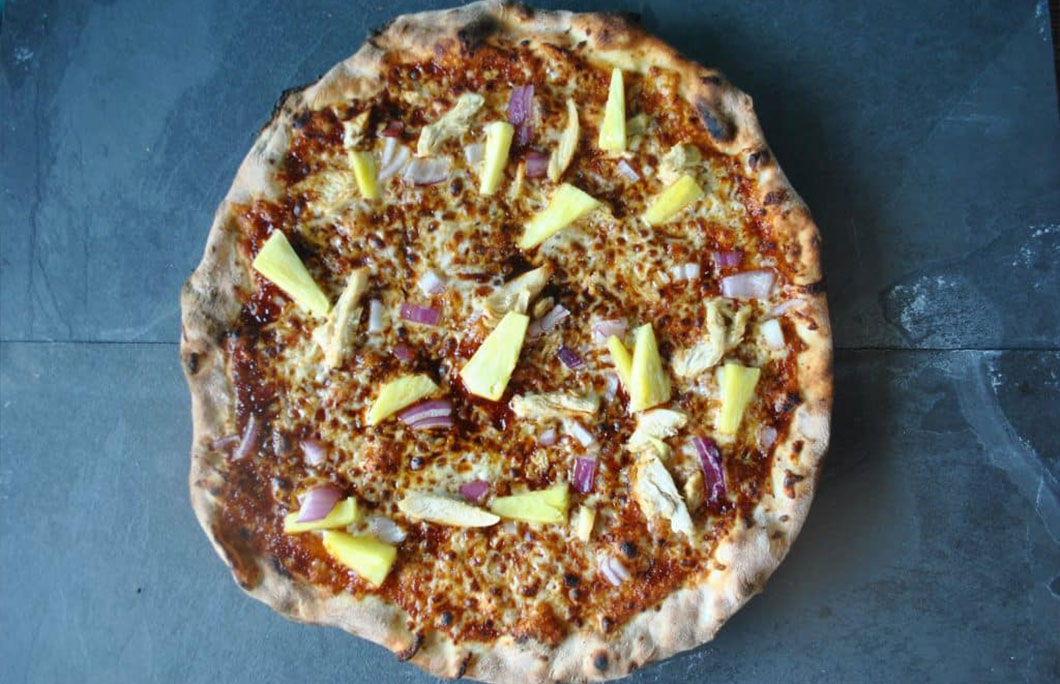 14. Boomer Pizza – Baxter
It's all about the magic combination of their wonderfully thin crispy bases and some of the most exciting toppings you could ever imagine.
Take the Vesuvius for example: Boomer's version of the BBQ chicken pizza, along with pineapple and red onion (pictured below) is simply to die for…
---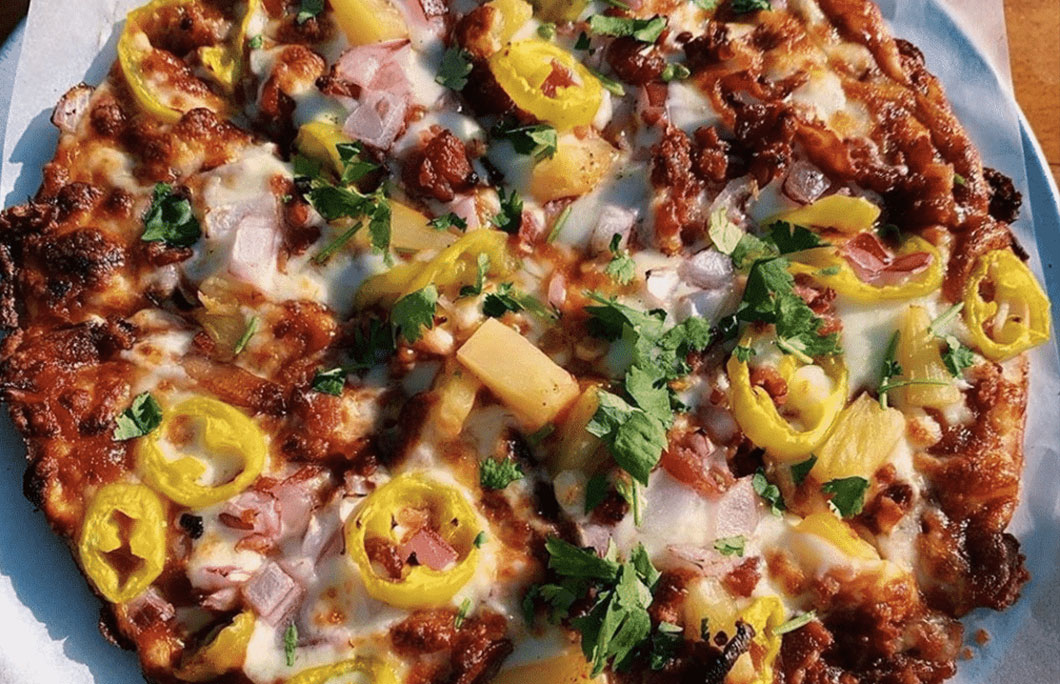 15. Zorbaz
The iconic pizza and Mexican joint has been serving tasty pizzas since 1969.
Zorbaz is a staple in Minnesota lake country and is a great place to grab a bite during the summer. If you're looking for something truly unique, visit during October or November for the pilgrim pizza, topped with your Thanksgiving favorites like turkey, stuffing and cranberry sauce.
---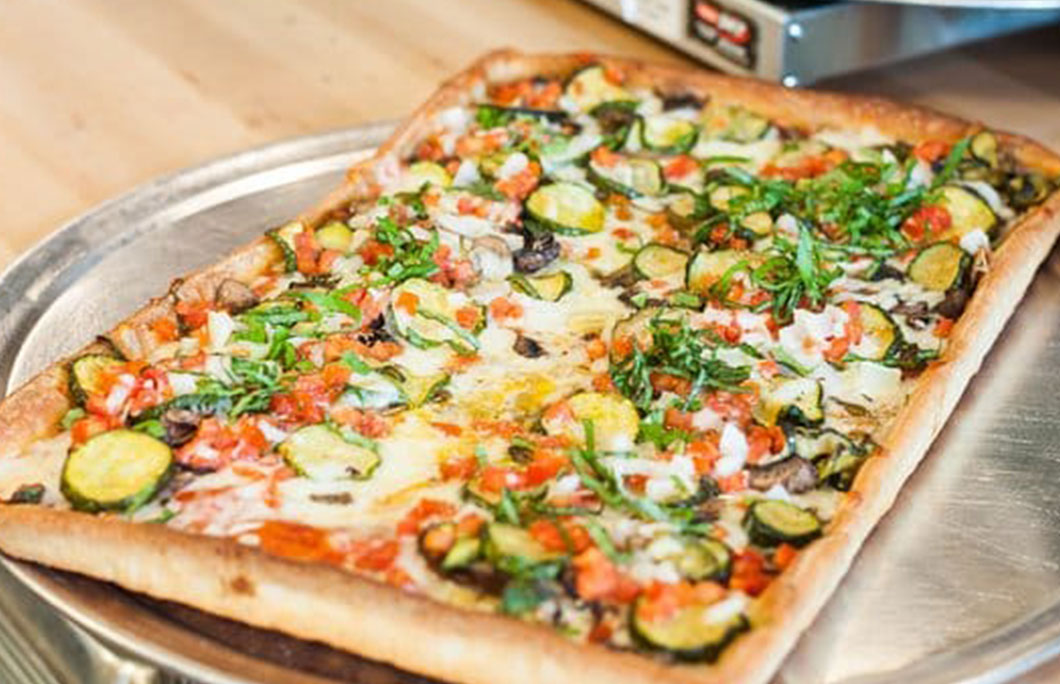 16. Pasquale's – Rochester
Their pizzas are square and cooked in a traditional New York-style. You can order by the slice, or if you are seriously hungry, try to tackle one on your own.
An ideal place to come with friends to pick and choose between a few toppings and share them family style at the table. Wonderfully tasty.
---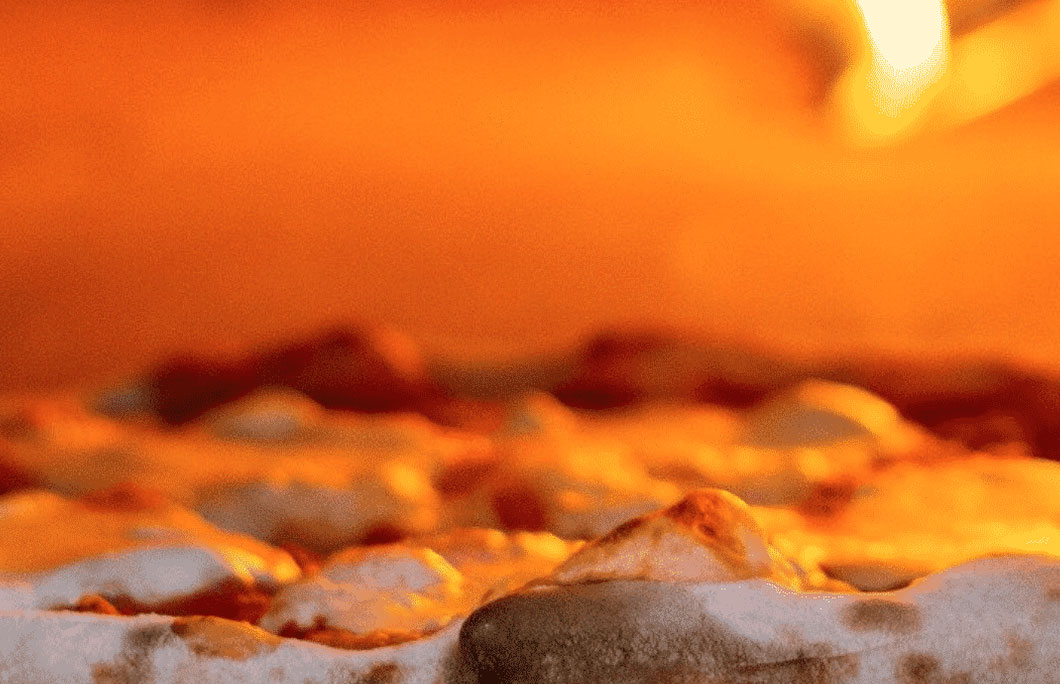 17. Vitta Pizza – Duluth
It's all about the wood-fired oven at Vitta Pizza, which is so hot that it cooks their pies in less than two minutes.
The end result? A pizza crust that is wonderfully crisp with piping hot toppings and oozing cheese, rounding off this absolute treat of a dish. Toppings are traditional and always fresh.
---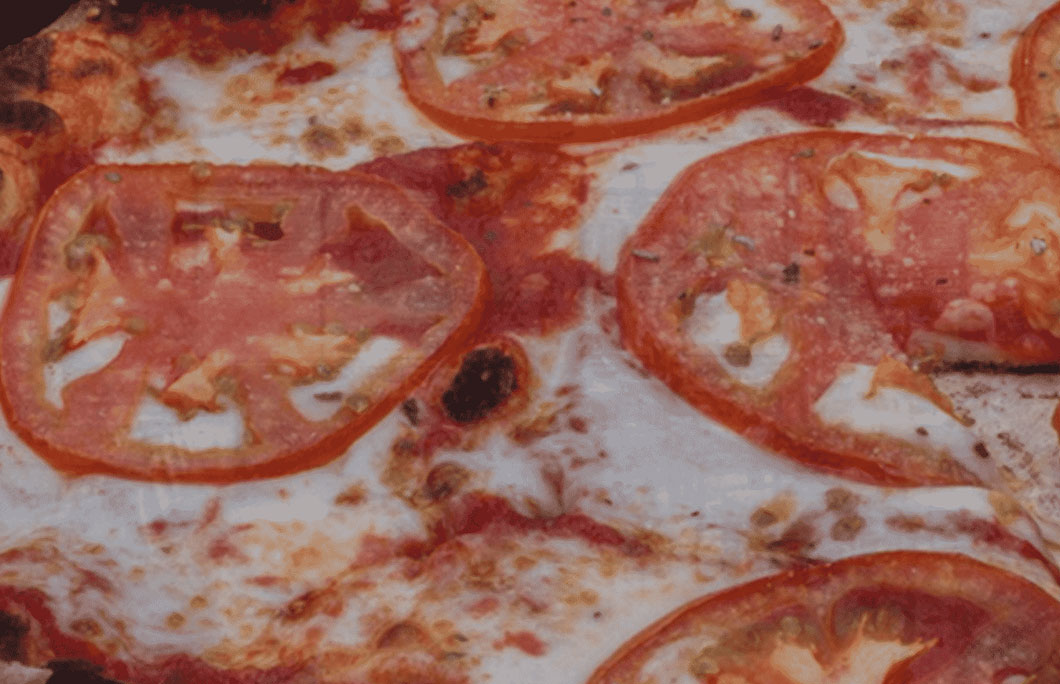 18. Pizzeria Pezzo – White Bear Lake
Pizzeria Pezzo is a simple room, where all the focus is on the star of the show: the pizza. They serve thin based pizzas and deep dish, both of which are equally delicious.
Once you eat here once you'll be hooked for life and already planning your next visit -before you even leave the first time.
---
19. Red Wagon Pizza Company – Minneapolis
They make all their own dough, which once cooked in their wood-fired oven results in one of the best bases you will ever taste.
Served in a relaxed and informal setting, this is the ideal place to bring family or friends for a serious pizza treat. You'll soon be a lifetime fan, as so many are.
---
20. Surly Brewing Co. – Minneapolis
If you're in the mood for a New Haven-style a'pizza, this brewery and taproom is all a hot spot for pizzas. They ferment their dough using yeast from their own house brewers and char it until pure perfection.
Toppings include spinach goat cheese spread, pepperoni or burnt honey.
---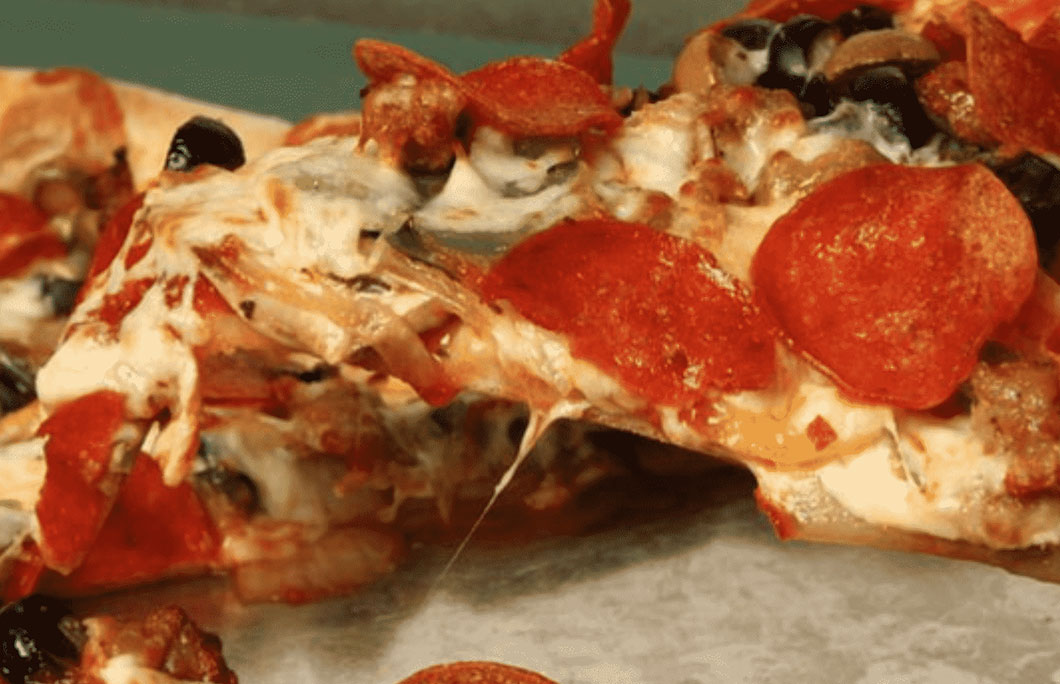 21. Fat Lorenzo's – Minneapolis
Fat Lorenzo's is a proper Italian restaurant in every sense of the world, and focus on pizza, pasta, hoagies and gelato.
Super friendly service and big portions mean you will want to come with a serious appetite. The pies are loaded down with tasty toppings and oozing with cheese.
---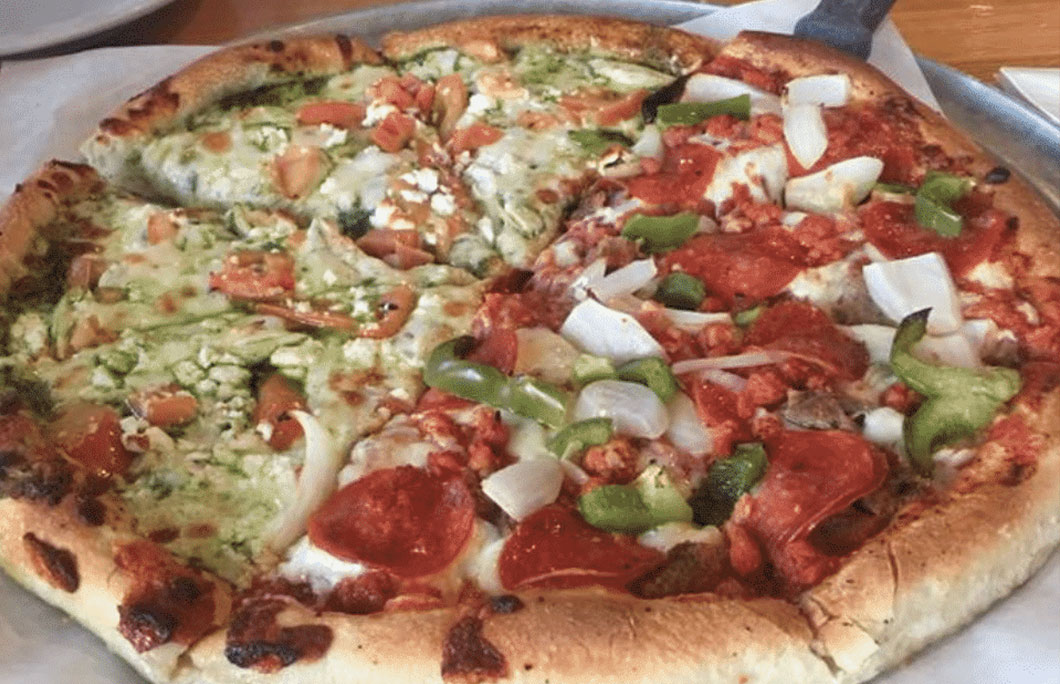 22. Bulldog Pizza & Grill – Duluth
They've been making some of the best pizza, wings and burgers in the state for over 30 years now, and you never get a bad meal here.
The crust is thick and delicious and the pizzas are so big that they are most certainly made for sharing. An absolutely divine meal.
---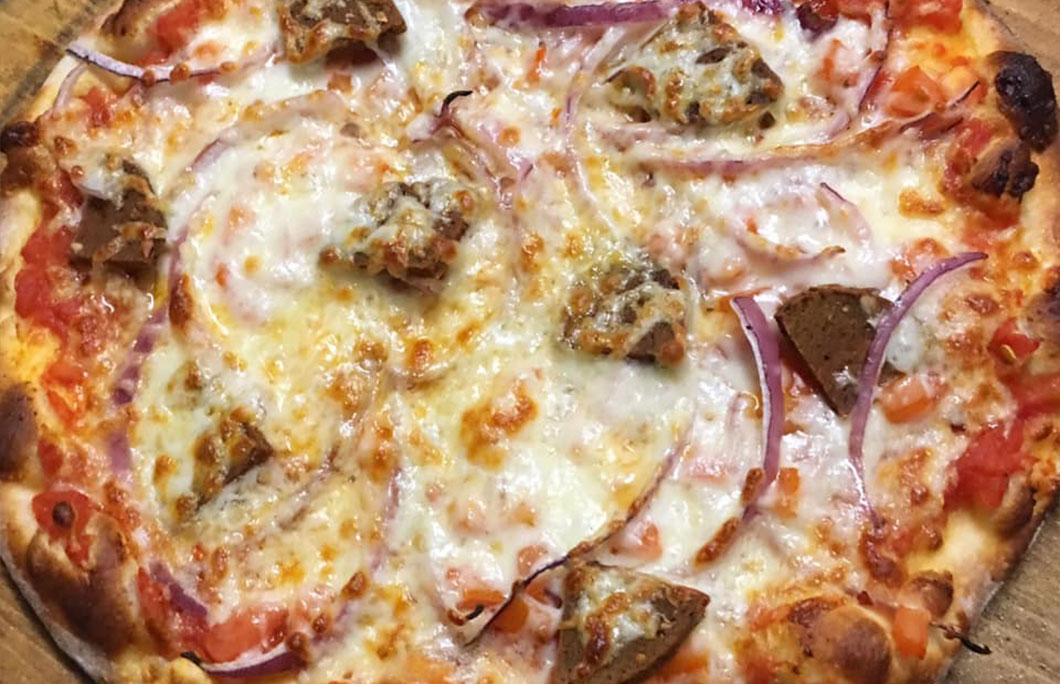 23. Galactic Pizza – Minneapolis
This is "planet saving pizza" that's vegetarian and vegan friendly. They use local, organic ingredients such as organic goat cheese and honey. They even have 100% electric delivery cars, and power the restaurant by renewable wind energy.
---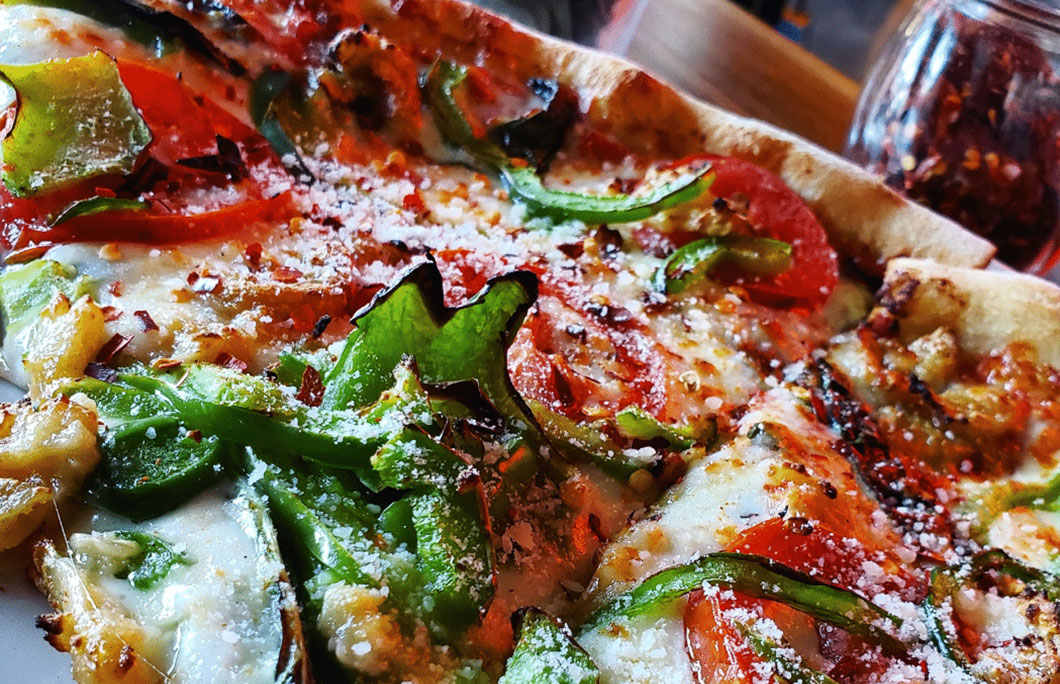 24. Big River Pizza – St. Paul
Big River Pizza hitch their oven to the back of a pick up and bring their pizzas to events, festivals and concerts to wow their customers.
The pies themselves are 10 inches and loaded with some of the freshest and most imaginative toppings you could ever wish for.
---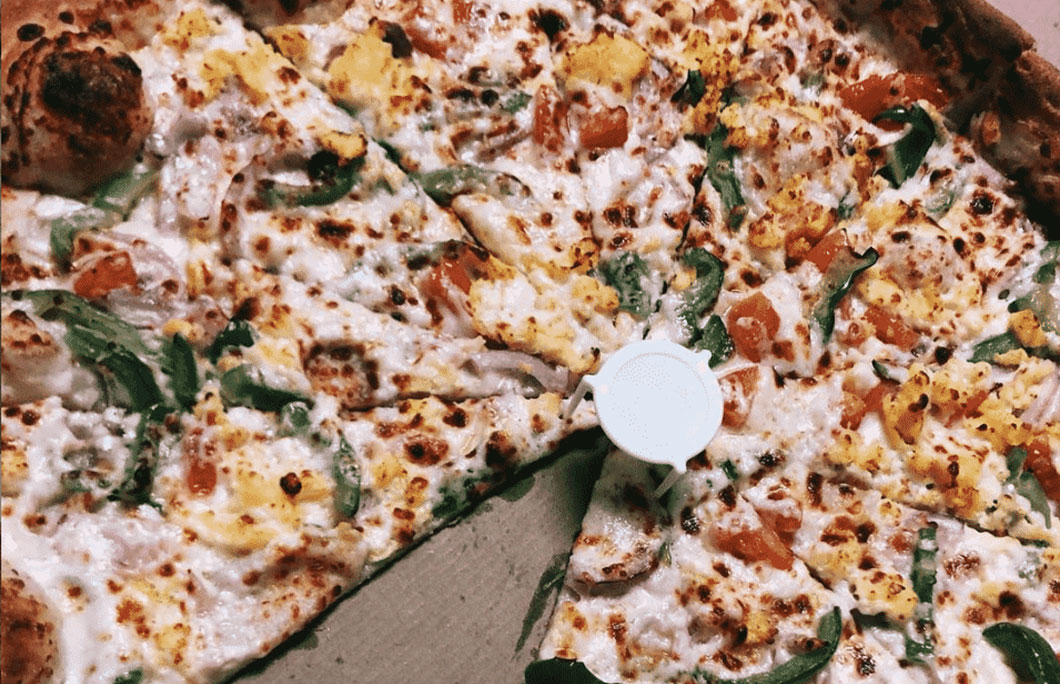 25. Mama's Pizza – St. Paul
They do great subs and salads, but the pizza is the real star of the show. Make your own from their large list of toppings to create something that you truly love.
The bases are perfectly thin and crispy and the pies are always loaded with delicious cheese.
---