Cannot decide whether to choose Cuba Vs Dominican Republic?
Daydreaming about booking a last-minute sunny getaway? Cuba and the Dominican Republic are two showstopping summer holiday destinations offering sun, sea and sand in spades, but there are quite a few differences between the two. Take a read of our handy guide to help you decide on whether Cuba or the Dominican Republic are the best holiday destination for you.
Cuba Vs Dominican Republic: How to Choose Between the Two
Overview – is Cuba Or Dominican Republic better?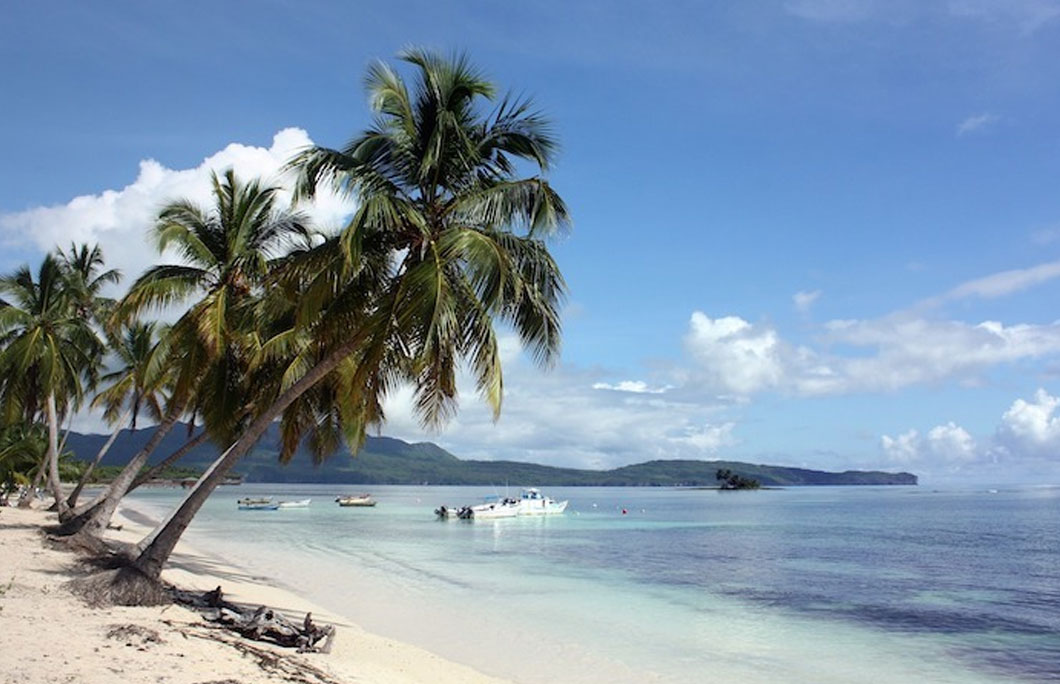 Cuba sits in the north Caribbean, east of Mexico and south of Florida. Shut off to the modern world for almost half a century, Cuba skipped the worst of those 1970s package holiday developments that started springing up across the rest of the Caribbean. That said, it is changing – fast. While plenty of sun-seekers head straight to the country's beach resorts in the north, beyond the rum cocktails and white sand beach resorts there are enchanting colonial towns, Jurassic-like national parks and folklore-rich mountain villages to explore.
Dominica is the second-largest island in the Caribbean, after Cuba. There's a lot more to this island nation than powder-white beaches, swaying palm trees and turquoise waters, though these all undeniably add to its allure. Situated on the eastern half of the island Hispaniola, the Dominican Republic is the most geographically diverse island in the Caribbean. It boasts tropical rainforests, mangroves, waterfalls, savannahs, and just about everything in between. It's no wonder that the Dominican Republic is the Caribbean's most-visited island.
---

---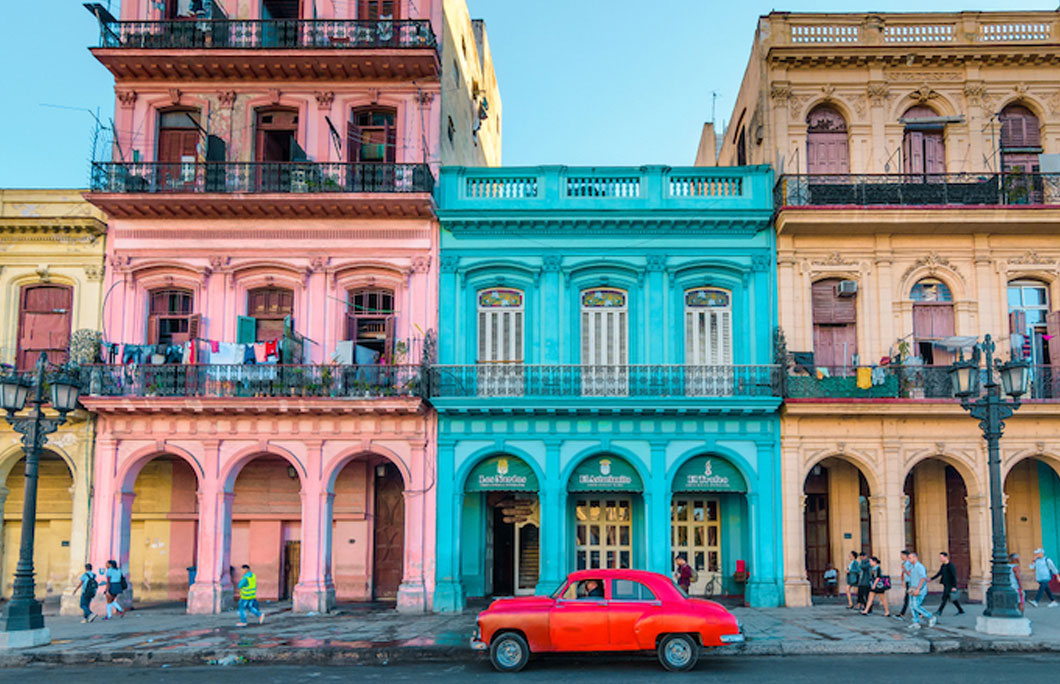 (Photo: Swedishnomad.com – Alex W / Shutterstock.com)
Cuba
Havanna is where most people begin when they come to Cuba. Old Havana, Habana Vieja, is packed with personality – think colourful, crumbling buildings, impromptu music performances and multi-sensory market stall experiences. It's impossible to resist the city's infectious rhythm. No wonder so many artists and writers have fallen hard for the city.
There are dozens more colourful colonial towns to explore too. Cienfuegos, known as the 'Pearl of the South', is brimming with 1920s palaces and art deco architecture, while pastel-coloured Trinidad is an ideal base for exploring the Sierra del Escambray.
This is wildlife-rich terrain too. The Viñales Valley is popular for birdwatchers, mountain climbers and cyclists, as is the Parque Nacional Ciénaga de Zapata, a vast swathe of swamp and mangroves brimming with flora and fauna, flamingos and Cuban crocodiles. Then there's the Sierra Maestra, the highest and longest mountain range in the country. It's where Fidel Castrol and his rebels waged guerilla warfare against the Batista government in the 1950s.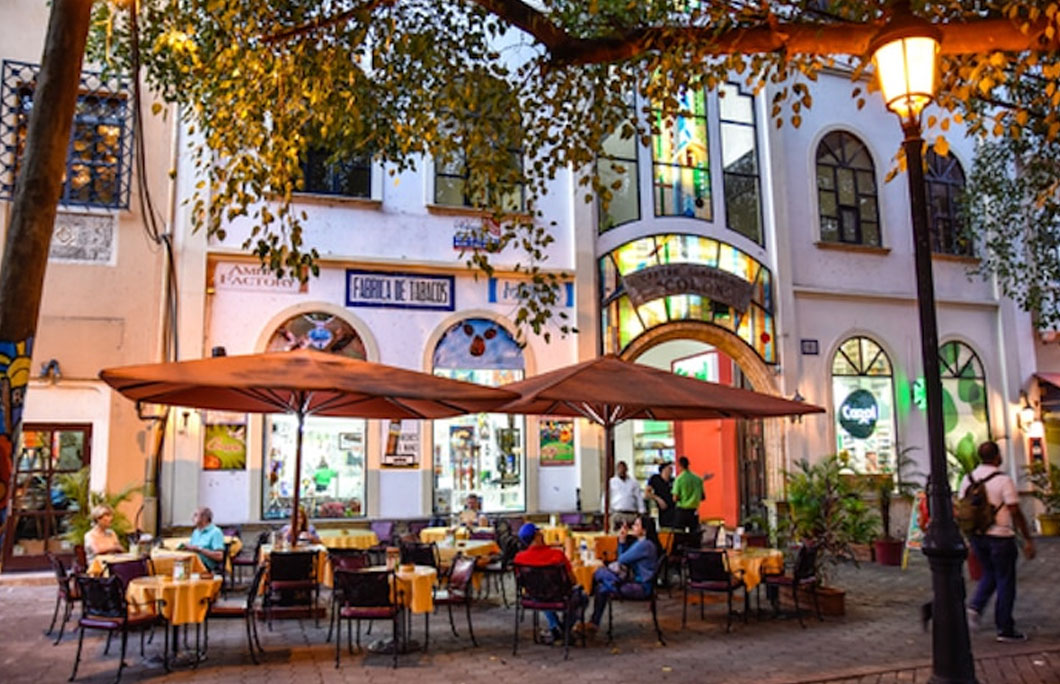 Editorial credit: GiuseppeCrimeni / Shutterstock.com
Dominican Republic
The Dominican Republic has become a popular fly-and-flop destination, but there's plenty to see and do beyond sandy beaches. The island's resort capital, Punta Cana, is teeming with casinos, clubs and a thrumming party scene. Santo Domingo, the colourful capital of the island, is best for culture buffs. The Zona Colonial isn't quite as spectacular as Havanna's, but it is home to jaw-dropping architecture, such as the Catedral Primada de América (the oldest church in the western hemisphere), a monastery, university and a European fortress. It's teeming with galleries and museums too.
Outdoorsy types usually hotfoot to the Duarte Peak (formerly Mount Loma Tina or Trujillo Peak), which soars 3,175m (10,417ft) above sea level. Set in the Cordillera Central range, it's the highest point in the Caribbean. As well as hiking, there's horse riding, mountain bike riding and the only white rafting in the Caribbean. Adrenalin-seekers should tag on a trip to Cabarete too.
---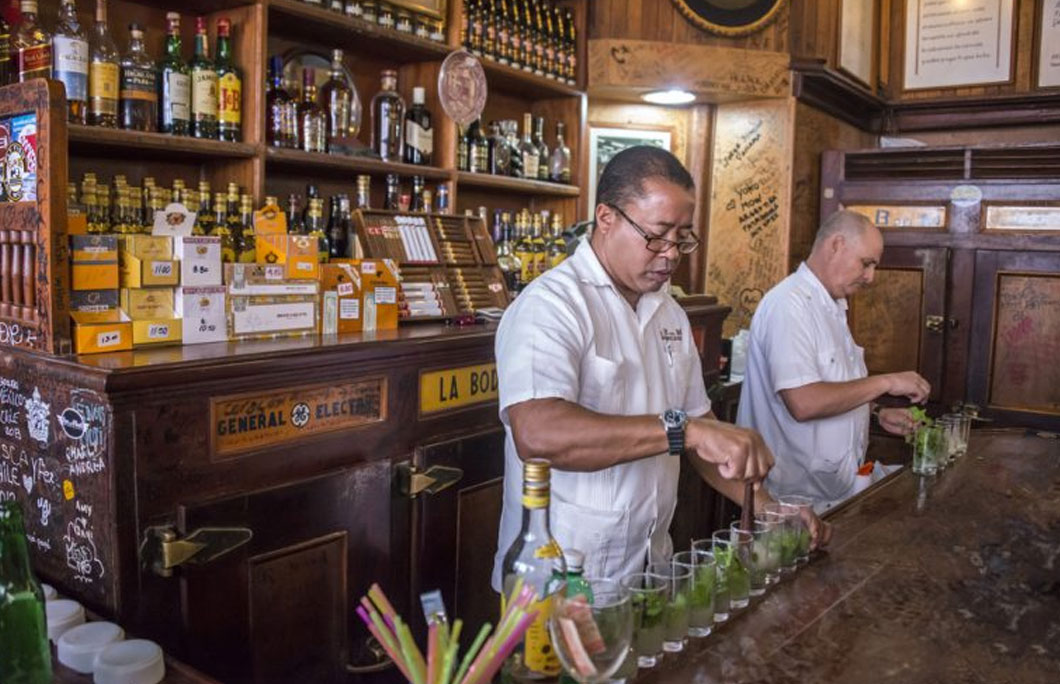 Cuba isn't famous for its food and few people come here for groundbreaking cuisine. Years of import sanctions have taken a toll on the culinary scene, but there's also a cultural resistance to spice and experimentation. Things are changing though, albeit slowly. In the past couple of years, new private restaurants (paladares) have opened their doors across the country, catering to newly moneyed young Cubans and a steady influx of tourists. Sme of the most popular include Galleria Taller Gorría, Yarini and Antojo. In more traditional restaurants, you'll find dishes like Comida Criolla and Ajiacom stews. Unsurprisingly, rum is the national tipple of choice in Cuba. You'll find it everywhere.
Many travellers headed to the Dominican Republic opt for all-inclusive packages, so they never get a flavour of the local cuisine, which is both cheap and varied. The cheapest place to eat out are at cafetarias, usually a handful of tables where proprietors display daily dishes like picos pollos, pollo al carbon and fried fish behind glass cases. Comedores, family-run restaurants, are a little more expensive but serve up the best comida criolla. Street vendors serve up light meals and snacks, like empanadas and chicharrones too.
---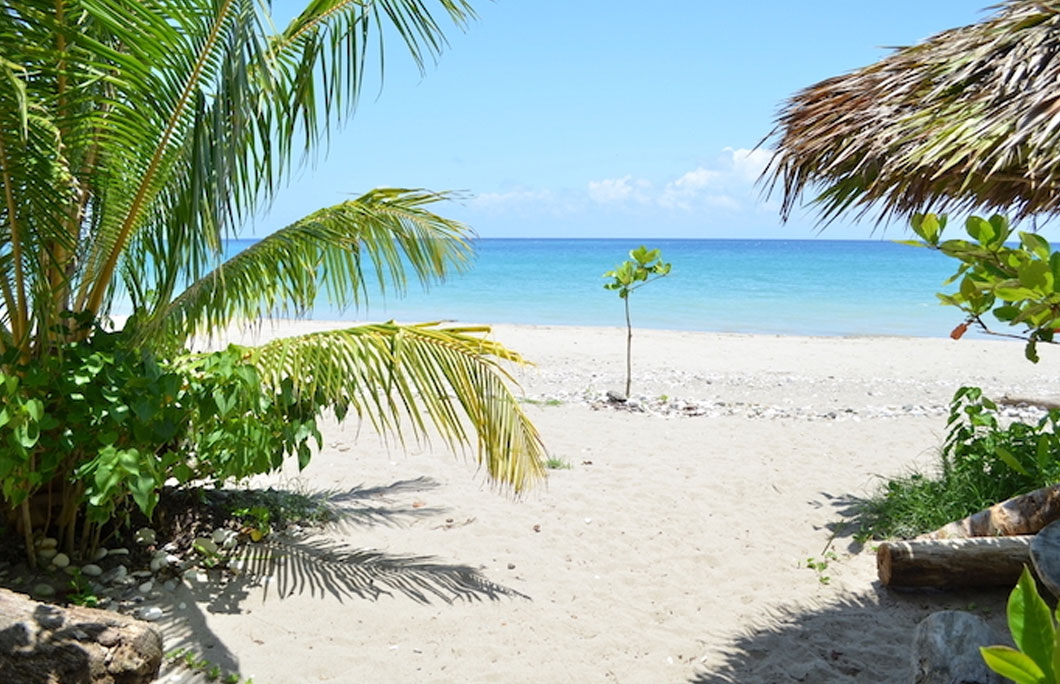 Cuba has its fair share of palm-fringed beaches and gently lapping turquoise waters. You'll find the most beautiful beaches on the north coast, though this stretch is also the most popular. Varadero in Matanzas and Cayo Coco are two of the country's most famous resort towns and where you'll find the greatest variety of package-style holidays. However, there are lesser-trodden beaches to discover too. The infamous Bay of Pigs is home to a handful of idyllic beaches, as well as a UNESCO Biosphere Reserve. Keen snorkelers and divers can swim their way around most of Cuba's 3,500-mile coastline too.
The Dominican Republic boasts hundreds of miles of coastline, ranging from sugar-soft sandy beaches to wind-whipped to peaceful mangrove lagoons. Punta Cana is one of the most famous stretches of shoreline and in the past decade or so a whole string of all-inclusive package hotels have popped up. Playa Rincon frequently ranks as one of the world's best beaches, while Playa Grande is popular with surfer crowds. The Dominican Republic is also one of the best places in the world to see humpback whales. Samaná, in the northeast, encompasses a sanctuary spanning 32,913 km², the most extensive conservation area of the Dominican Republic. North Atlantic humpback whales migrate there between January and March.
---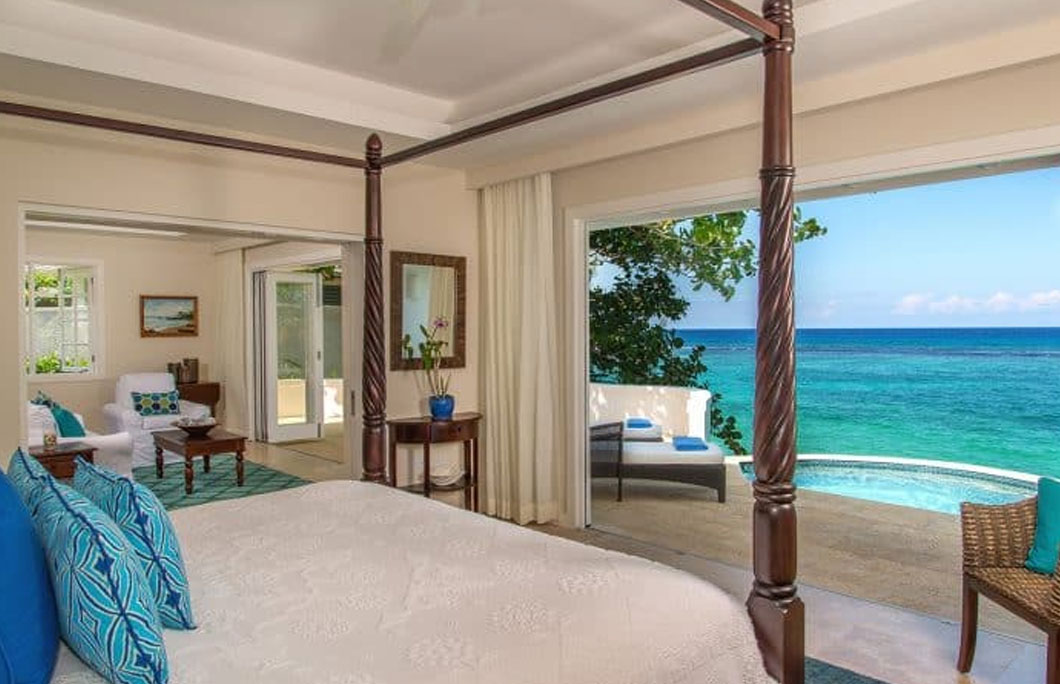 In the past decade, most of the world's biggest hotel chains have moved into Cuba. When it comes to traditional hotels, you'll find Marriotts, Hiltons and Hyatts, as well as state-owned hotels like the Hotel Nacionale de Cuba, famously popular with Winston Sinatra and Frank Sinatra. Those looking for a more authentic stay should investigate the country's many Casa Particulares, which are private homes. As well as getting more bang for your buck, you'll also get a real insight into local Cuban culture.
Punta Cana is one of the most popular places to stay on the island and offers a staggering variety of accomodation for a wide range of budgets and tastes too. It's also the closest resort to the airport. Those looking for a dose of culture often opt to spend a few days in Santa Dominigo, though it's worth booking ahead for the best deals. Those looking to escape the crowds should consider Las Galeras, on the northeastern coast of th island. This lovely, laid-back fishing villages is home to some of the most beatiful hidden beaches on the island.
For the best hotel rates, check out our hotel deals in the Dominican Republic here.
---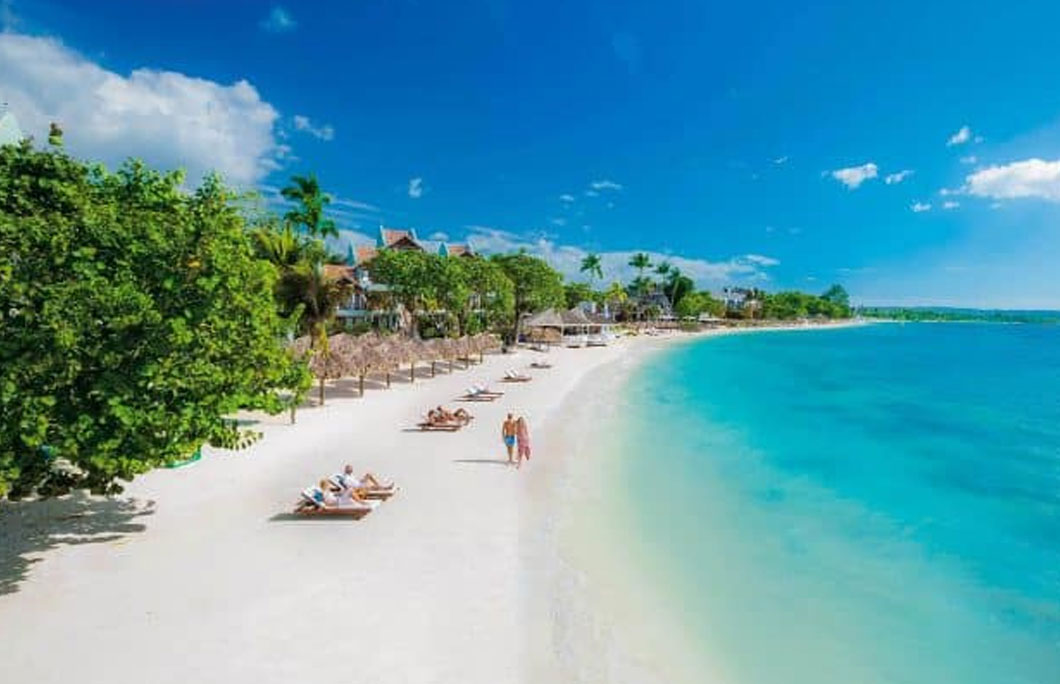 While Cuba offers excellent weather all year round, heat-seekers should head here from November to April. March–April are the best time to visit for long, sunny days. May–September is the wet season, though temperatures are still balmy and rarely drop below 27˚C during the daytime.
The best time to visit the Dominican Republic is between December and March, when there's the least change of rain and temperatures are pleasantly warm. August is the hottest month of the year, with a daily maximum of 34˚C. January reaches comparitively cooler temperatures of 30˚C. Like much of the region, the Dominican Republic has a hot tropical climate, though even in wet season rainshowers are heavy, but short.
---