The 25 Best Pizzas In Maryland
Pizza is one of those great American dishes that people don't want to live without, and there's no doubt that Maryland pizza is up there with the best, hence its popularity. The Old Line State is full of pizza places that include family-owned restaurants and higher-end establishments, all of which you are advised to visit. Some top spots – such as the beloved Joe Squared – are shut due to the pandemic, so we're focusing on the best places currently open.
And here's another piece of advice: looking through these Maryland pizza places is going to make your tummy rumble so much you might need earplugs.
Best Pizzas In Maryland, How do these rankings work?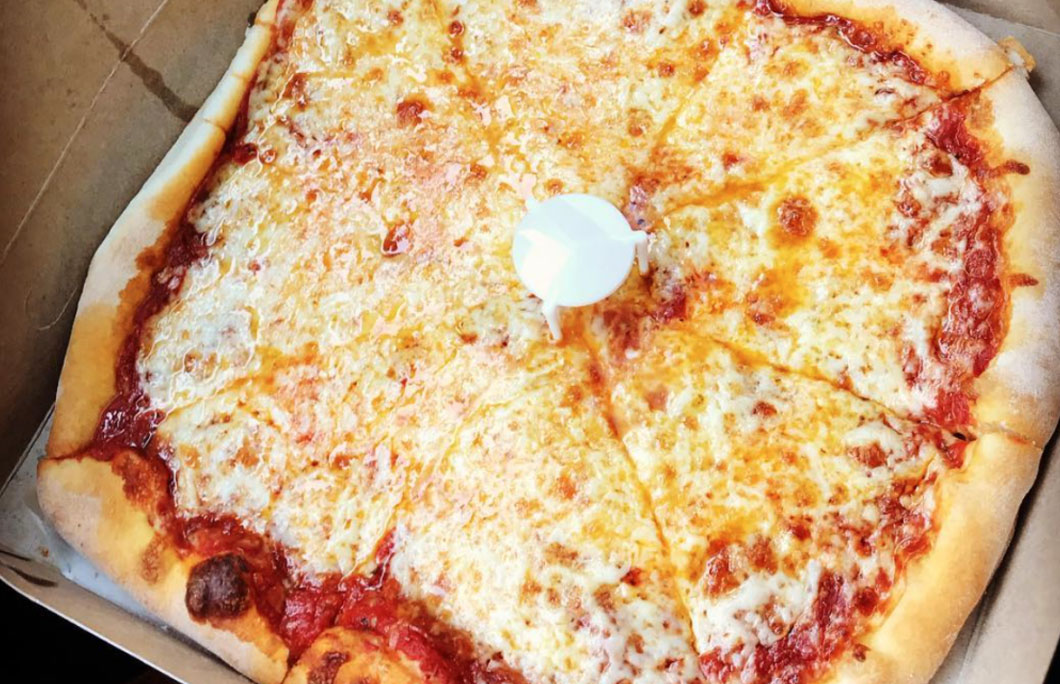 1. Gil's Pizza
This longstanding pizza spot does cheesy, square-ish pizza that's been a firm favorite with Baltimore locals since opening in 1958. They taste so good because the dough is kept nice and simple and the toppings full of flavour. For a real feast, you have got to get the House Special pie: Pepperoni, Sausage, Onions, Green peppers, Black Olives, Mushrooms, Meat Sauce, and Anchovies.
---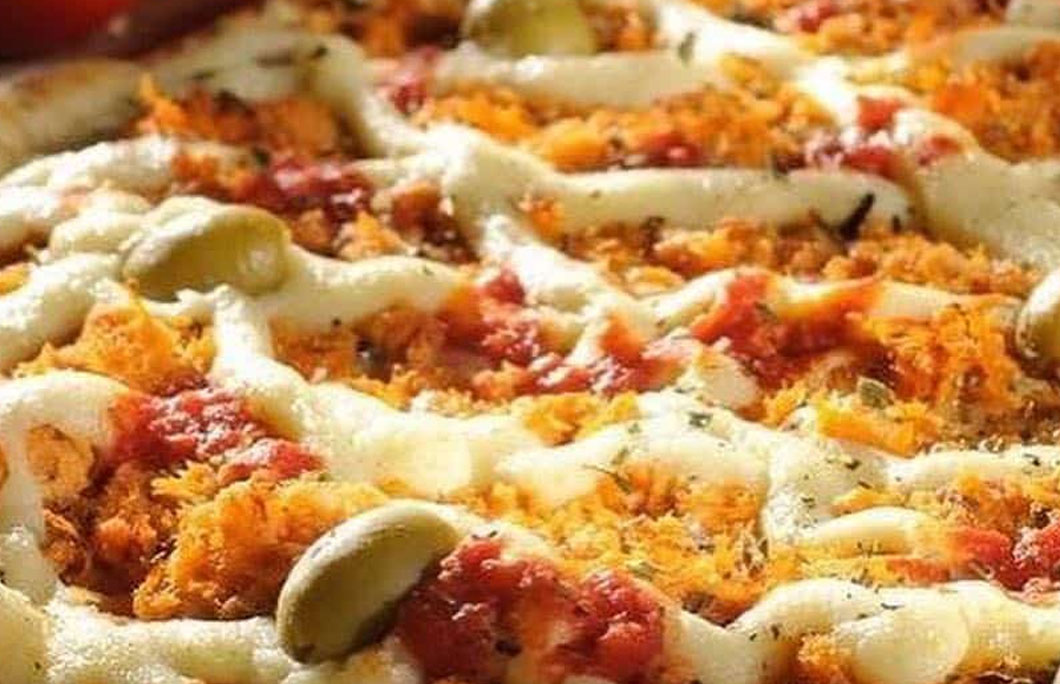 2. Casa Della Nonna – Severn
Not only does Casa Della Nonna serve some of the best pizza in Maryland, but they've also been voted as being one of the best Italian restaurants in the area. And, while we suggest sampling their entire menu, their pizza is truly supreme. It's got the perfect crust and is consistently bursting with flavour. And, they've got quite the variety. Whether you're after a New York-style slice or something more gourmet, you'll find it here.
---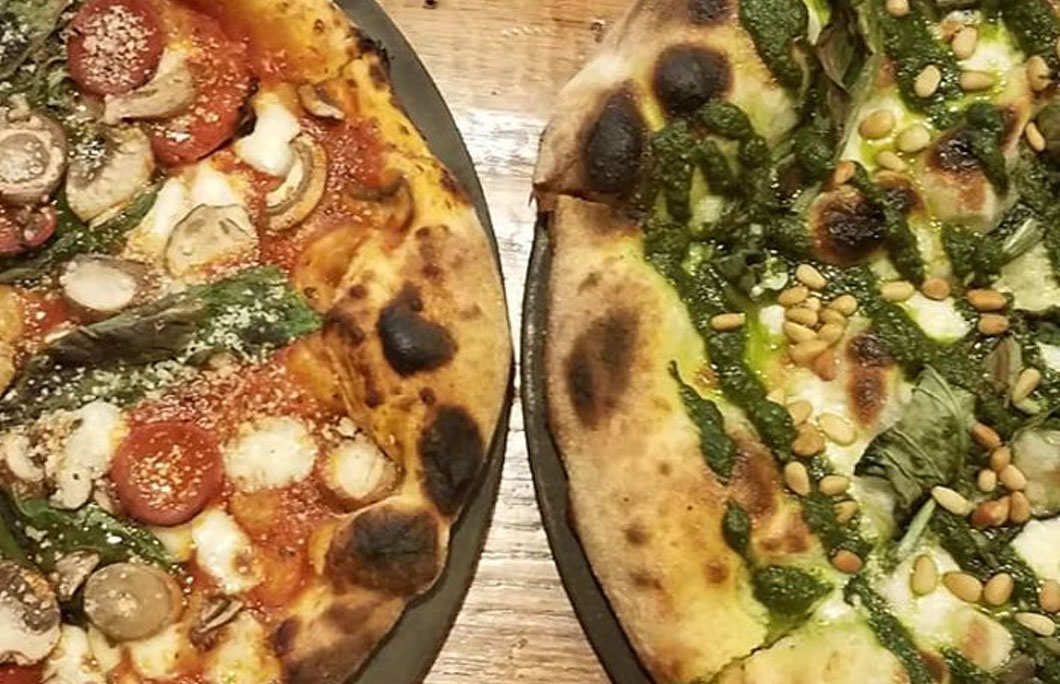 3. Frankly Pizza – Kensington
Hearth-baked pizza is the specialty. Quickly baked in the spot's unique oak-fired brick oven, Frankly Pizza states that their pizzas emerge piping hot, deep golden to mahogany brown and with an intended bubbly, charred crust. Numerous readers chimed in to let us know their house-made sodas and tasty desserts also feature the same delectable quality as any one of their pizza pies, too.
---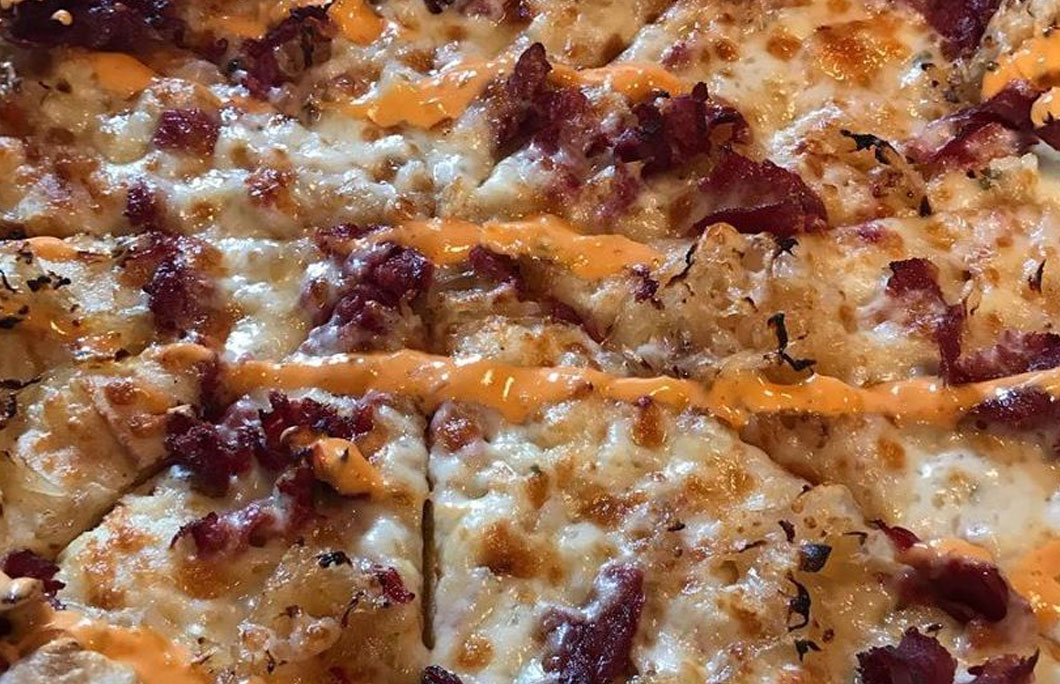 4. Zella's Pizzeria – Baltimore
This friendly neighbourhood restaurant serves up fresh gourmet pizzas daily. You can start off with a craft cocktail as you browse the local artwork that hangs on the walls. Then, you'll want to settle in for the main course, which is one of the absolute best pizzas you've ever tasted. Craft your own pizza to taste or opt for something more gourmet, like Olive's Roasted Eggplant; it's got garlic herb sauce, mozzarella cheese, eggplant, roasted red peppers, Kalamata olives and feta cheese. Yum.
---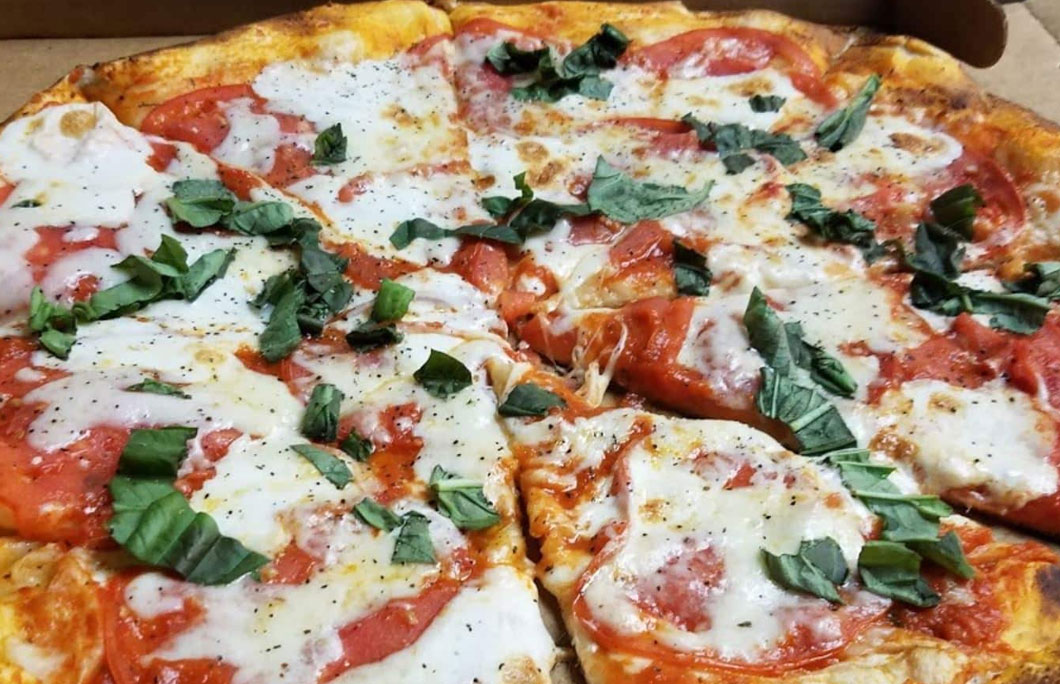 5. Isabella's Pizza – Baltimore
Isabella's Pizza is in Baltimore's Little Italy district and is a tiny, hole-in-the-wall pizza place that locals love. This shop bakes their pies in a brick oven using homemade cheese made daily along with a super-thin crust. Meatlovers will especially love their King Richard pizza which comes loaded with sausage, pepperoni, ham, and meatballs.
---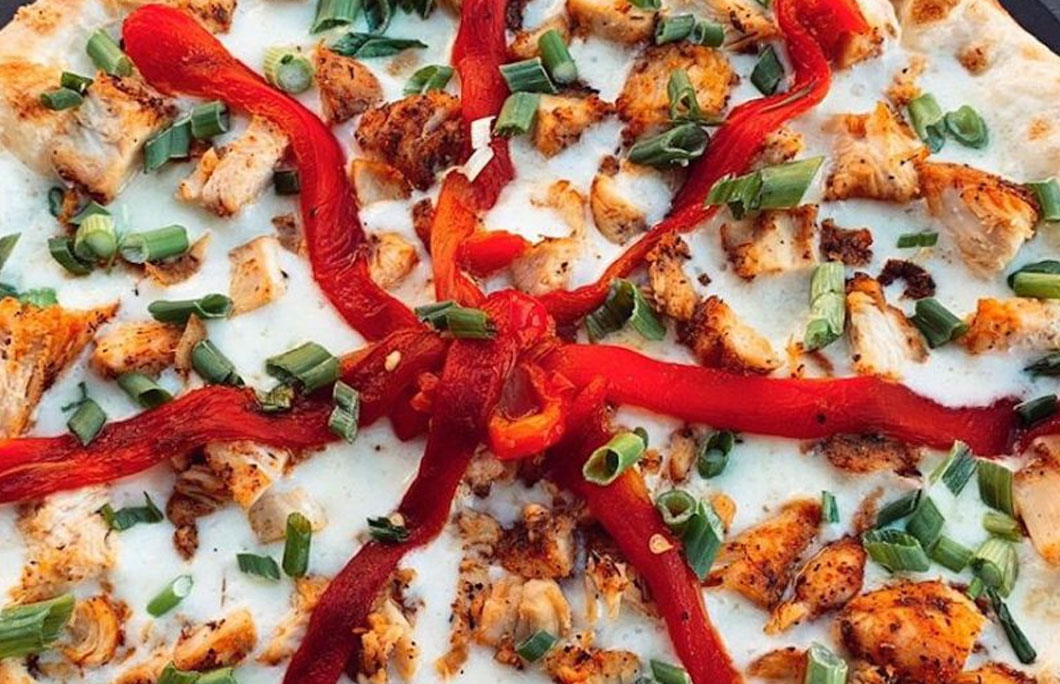 6. Neo Pizza – Annapolis
Neo Pizza is one of the trendiest spots on this list. However, don't let the cosy nature of the restaurant fool you. Their pizzas are nothing short of world-class. They're dedicated to providing guests with a quality dining experience in which they can enjoy handcrafted food, a selection of regional wines, and craft beer. Tack on some piping hot pizzas and there's no way you won't be headed back here for seconds.
---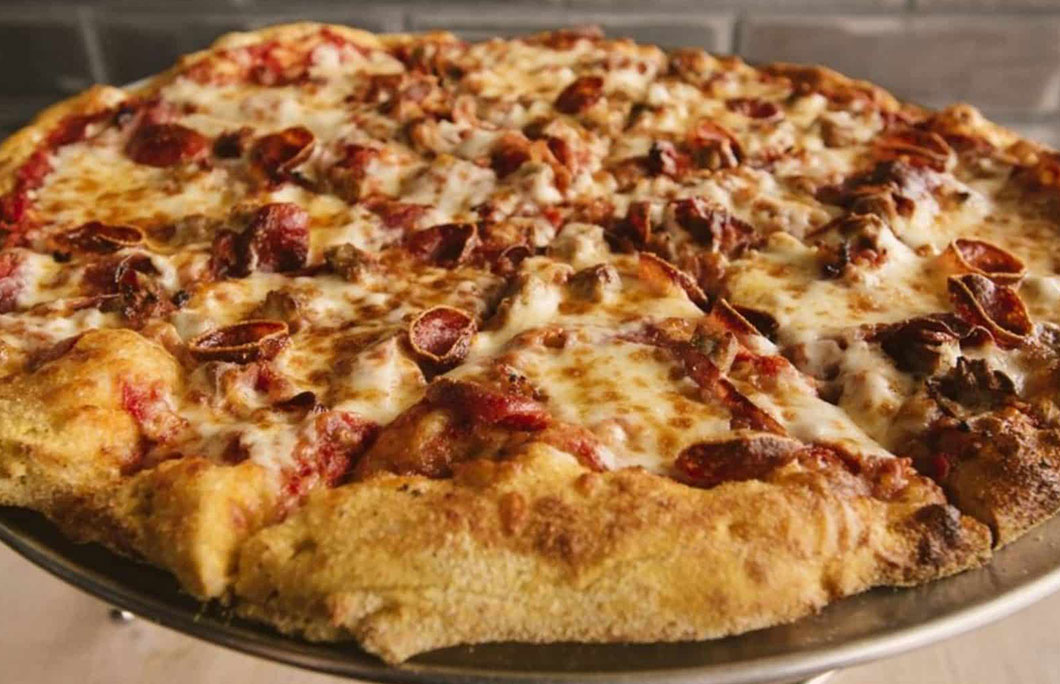 7. Home Slyce – Baltimore
Home Slyce is a place where locals head to enjoy New York-style pizza. Their secret ingredient is their homemade tomato sauce which is lathered onto a big pie that is then loaded up a variety of different toppings. Home Slyce's meatballs (a combination of beef and lamb) are a real treat here, so get any pizza with meatballs on it. You won't regret it!
---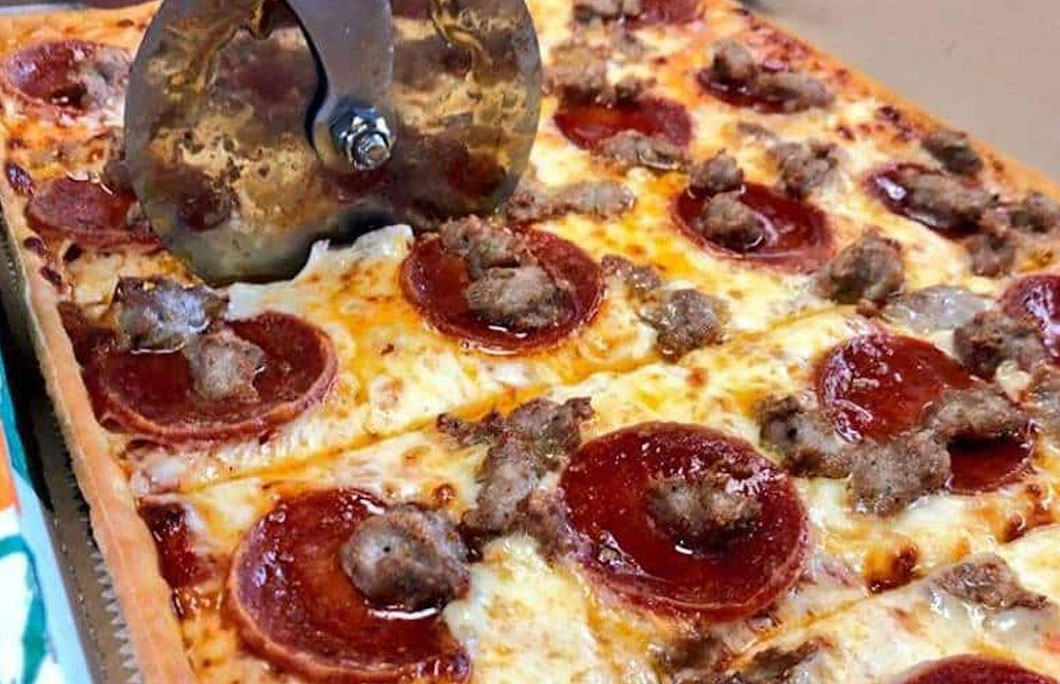 8. Ledo Pizza – Fulton
If you're a fan of pepperoni then your mouth is going to be watering before you even get to sink your teeth into a pie at Ledo's. Their thick-cut pepperoni is their signature topping. Their rectangular-shaped pizzas are served somewhat thick and perfectly crispy. But, nothing beats the unique flavour and texture of biting into the juicy, thick pepperoni pieces they sprinkle on top. It tastes like foodie heaven.
---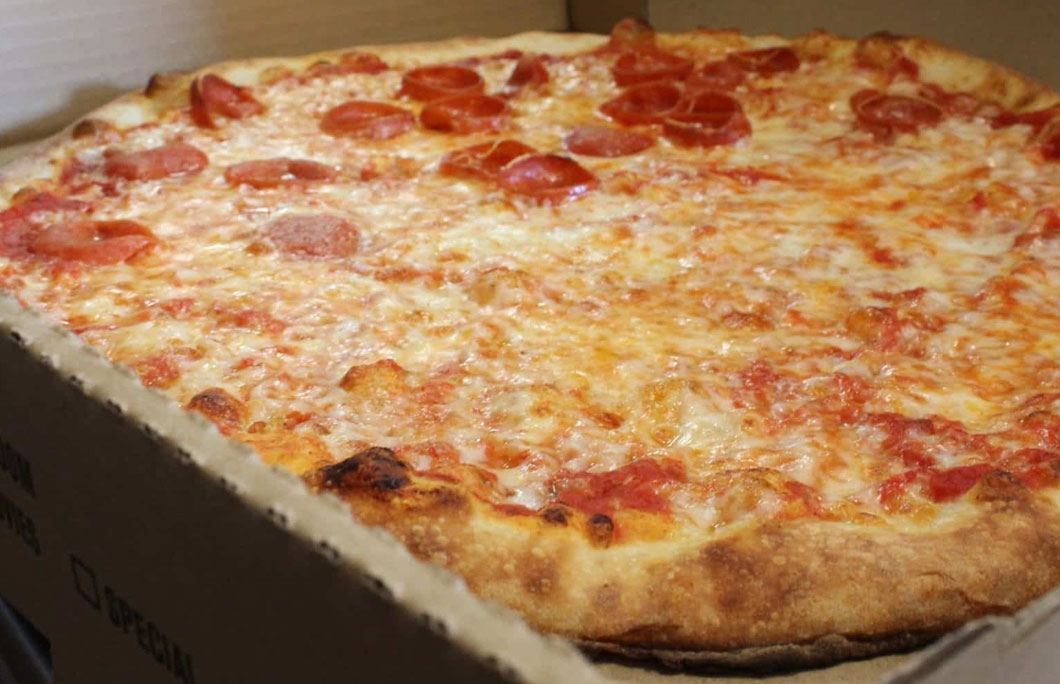 9. CS New York – Rockville
Sicilians will tell you that CS New York serves some of the most authentic Sicilian-style Italian pizza in Maryland. And, we can't argue with that statement. Known for their simplicity, this spot sticks to the basics in order to offer up a scrumptious treat for whoever chooses to enter. Order by the slice or build your own, just make sure you try a Sicilian slice at least once.
---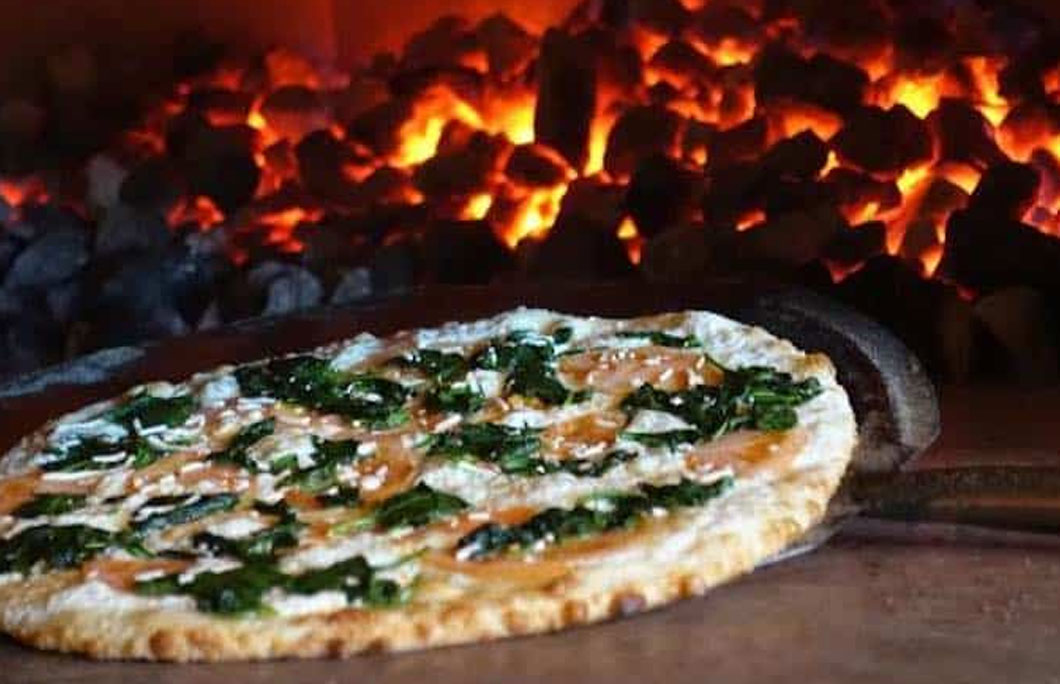 10. Coal Fire – Gaithersburg
The dedication and attention to detail here are truly outstanding. And, it all starts with the dough. They age it before hand tossing it to create the perfect bake. Then, they slather on one of the three original sauces they've created to please any palate. The coal fire oven adds the final, tasty touch as it ensures the thin crust is charred to perfection without overpowering the fantastic flavours of each of the toppings.
---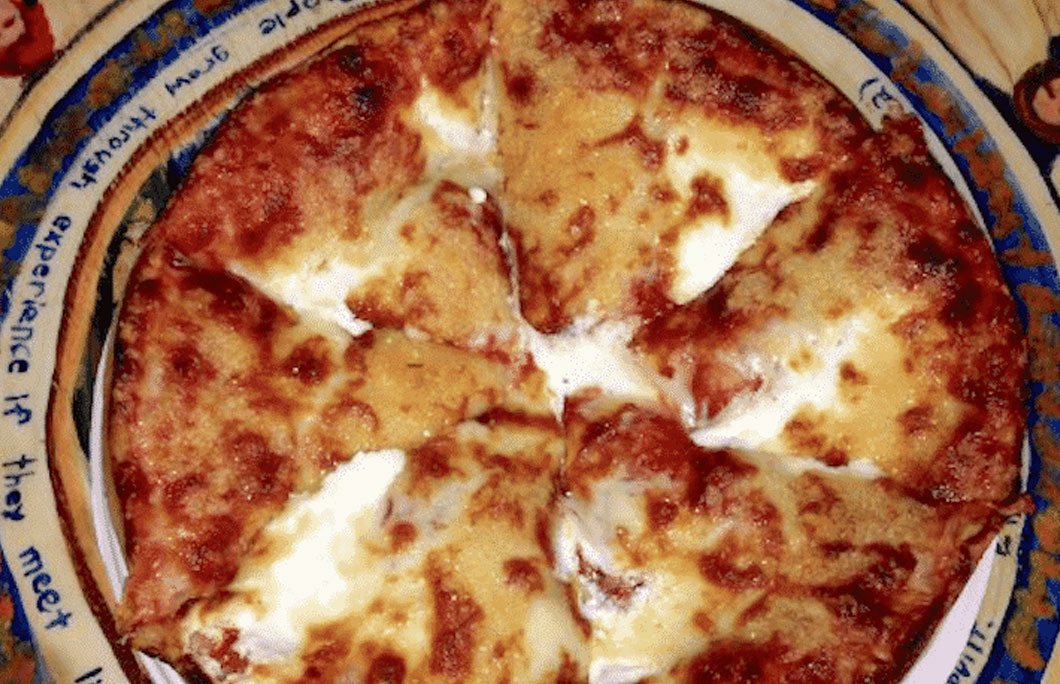 11. Matthew's Pizzeria – Baltimore
Matthew's Pizzeria just might be Baltimore's favourite non-chain pizza shop. They have been serving pizzas in Baltimore for over 50 years and their pizzas are a hybrid between New York-style and Chicago deep-dish pizzas. Matthew's Pizzeria serves up a unique seafood pizza with their Crab Pie. Definitely get this if you enjoy seafood.
---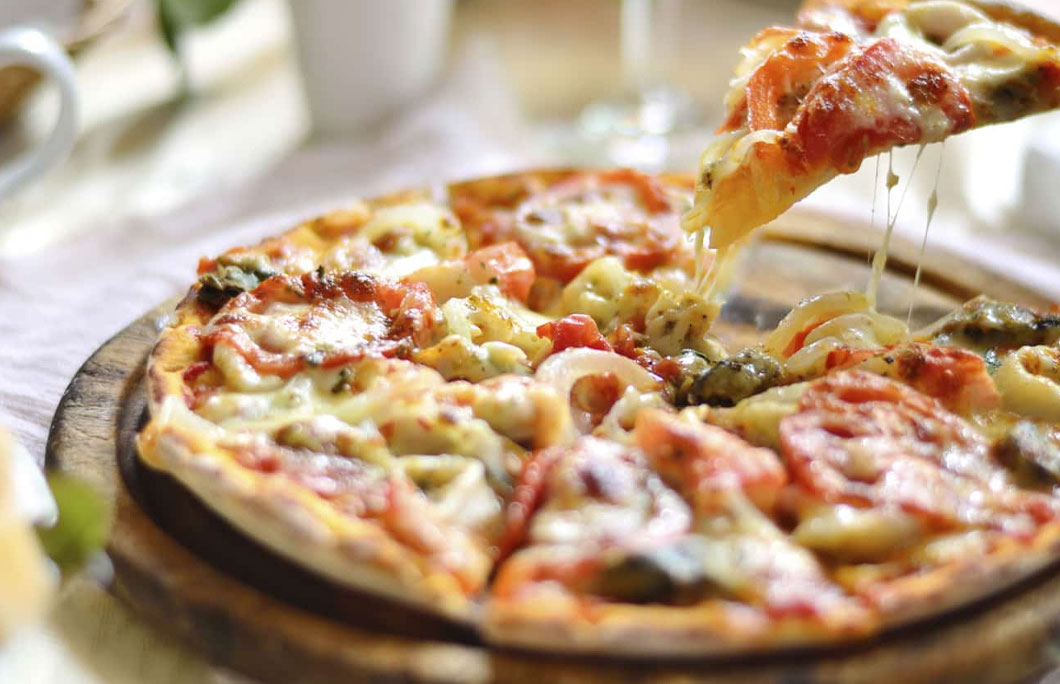 12. Lucero's Pizza – Laurel
Head into Lucero's for a variety of mouthwatering dishes. From gyros to tacos and even tasty Italian subs, they've got it all on the menu. However, we're pretty partial to their pizzas. And, so are lots of locals. Everything is light and nothing is overpowering, in terms of toppings, crust and sauce. Sample the Florentine, which comes with ham, tomato, mushrooms, green pepper, basil, and mozzarella. It'll leave you drooling.
---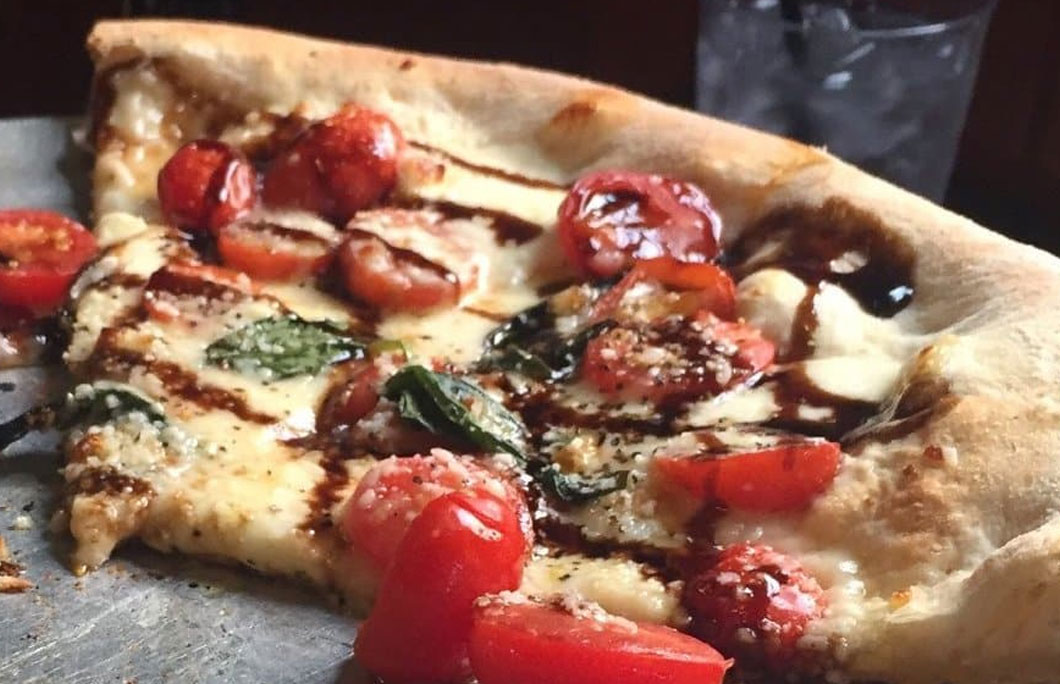 13. Johnny Rad's Pizzeria Tavern – Baltimore
Johnny's Rad Pizzeria Tavern serves up some of the best thin-crust pizzas in Baltimore. Bordering on flatbread territory, Johnny's pizzas menu features a long list of options for customers to choose from ensuring that everyone will be able to find a pie they like here. For those with more adventurous palettes, try their spicy Hosoi Pizza, which features jalapeños, bacon, and pineapple!
---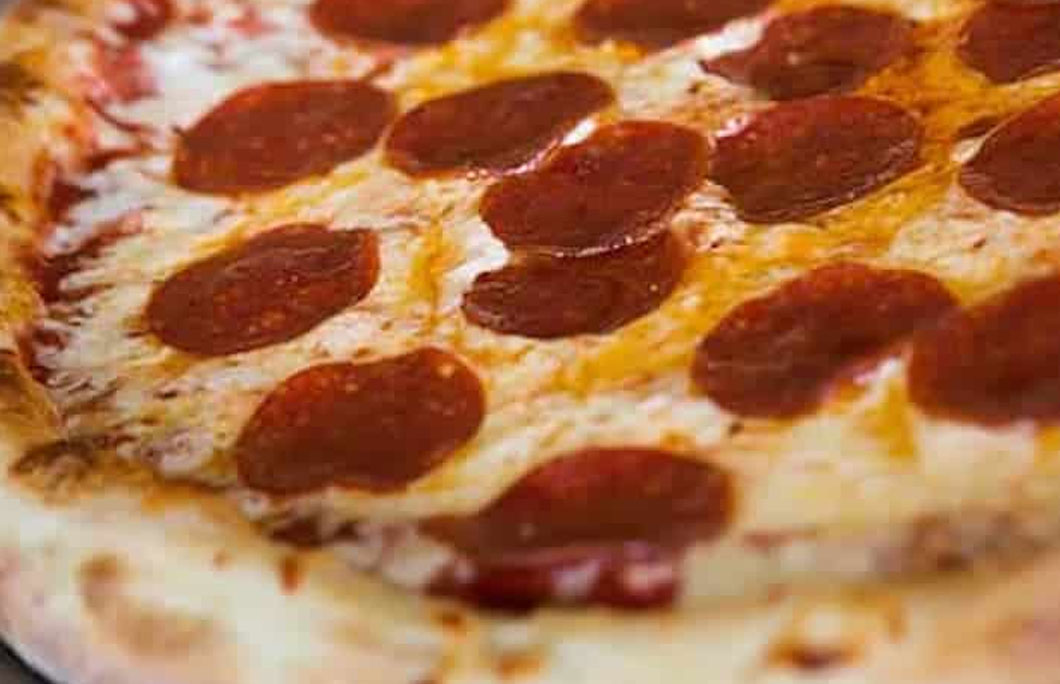 14. Rocco's Pizzeria – Annapolis
Fancy a slice of Sicily without all of the hassle of travelling to Italy? Head to Annapolis and order a pizza at Rocco's. They've been slinging scrumptious pizza pies since the 70s, ensuring that the recipe has been slowly perfected over the years. It's always served fresh out of the oven and is served the traditional Sicilian way, with their double-dough basted in olive oil prior to cooking. Looking for something more like what you'd find on the streets of New York? They've got that too!
---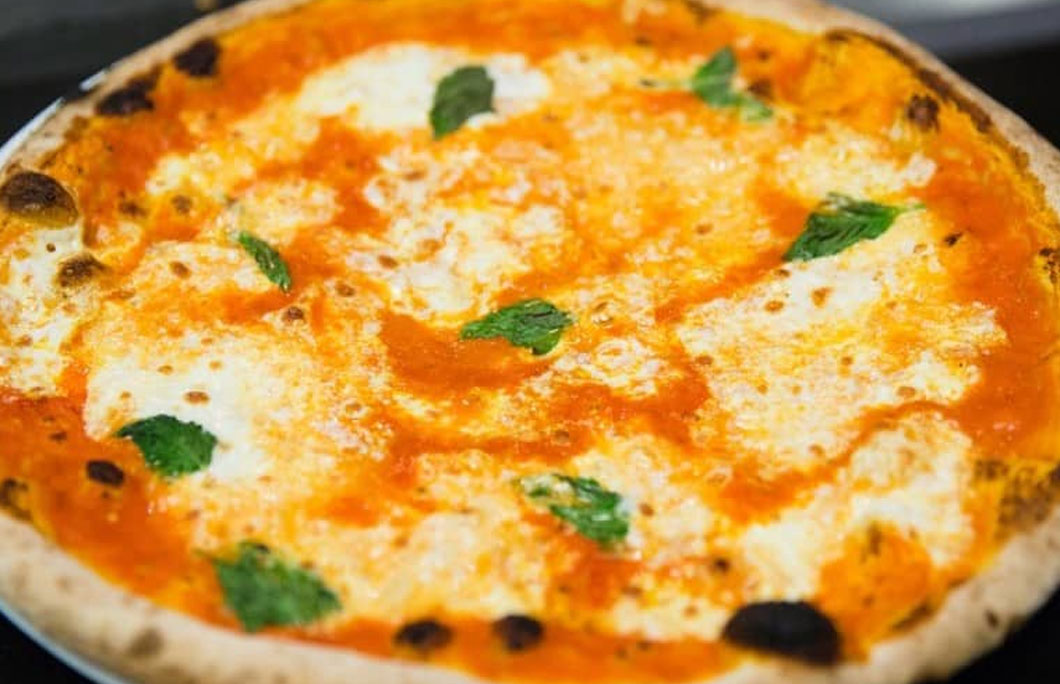 15. Amici Miei Ristorante – Rockville
The art-adorned dining room here creates a unique ambience that's perfect for date night or even an evening out with the family. Once settled into your table you can enjoy brick-oven pizza that's just as beautiful as it is flavourful. The restaurant is billed as being authentic Italian-Sardinian, and it truly shows in the full flavours they infuse in all of their dishes. The pizzas taste as if they're straight off the streets of Room or Sardinia.
---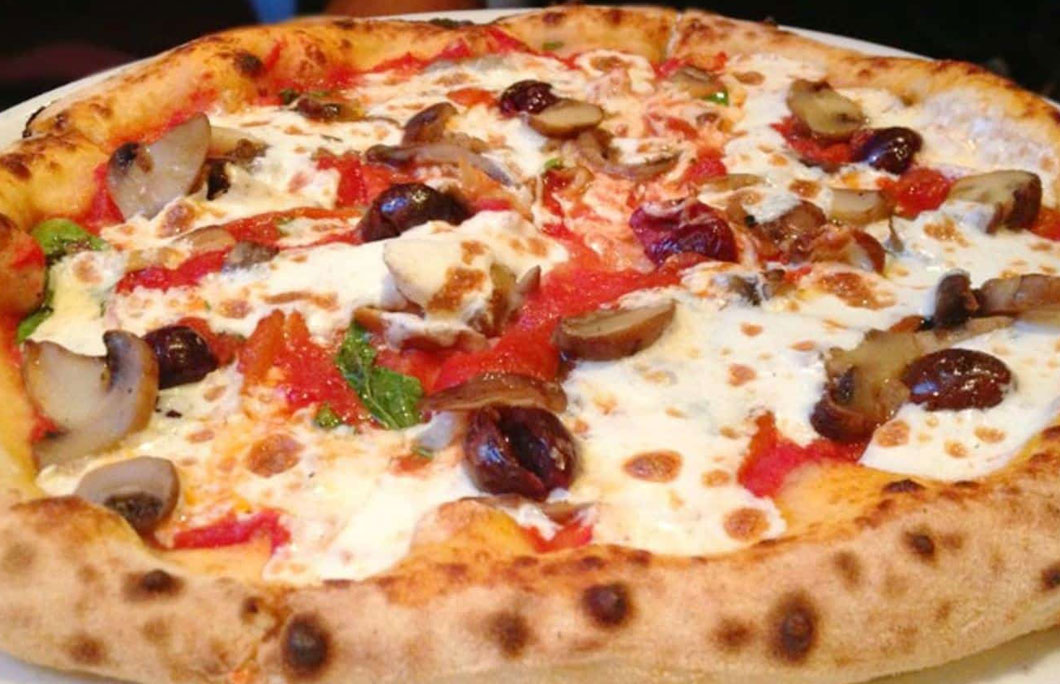 16. Verde Pizza – Baltimore
Verde Pizza Baltimore is an upscale and hip pizza joint that serves their take on gourmet pizzas. Their pizzas are Neapolitan-style pizzas, made in a wood-fired oven, and their mozzarella cheese is made fresh, daily. Really taste their homemade mozzarella by ordering their Margherita Pizza.
---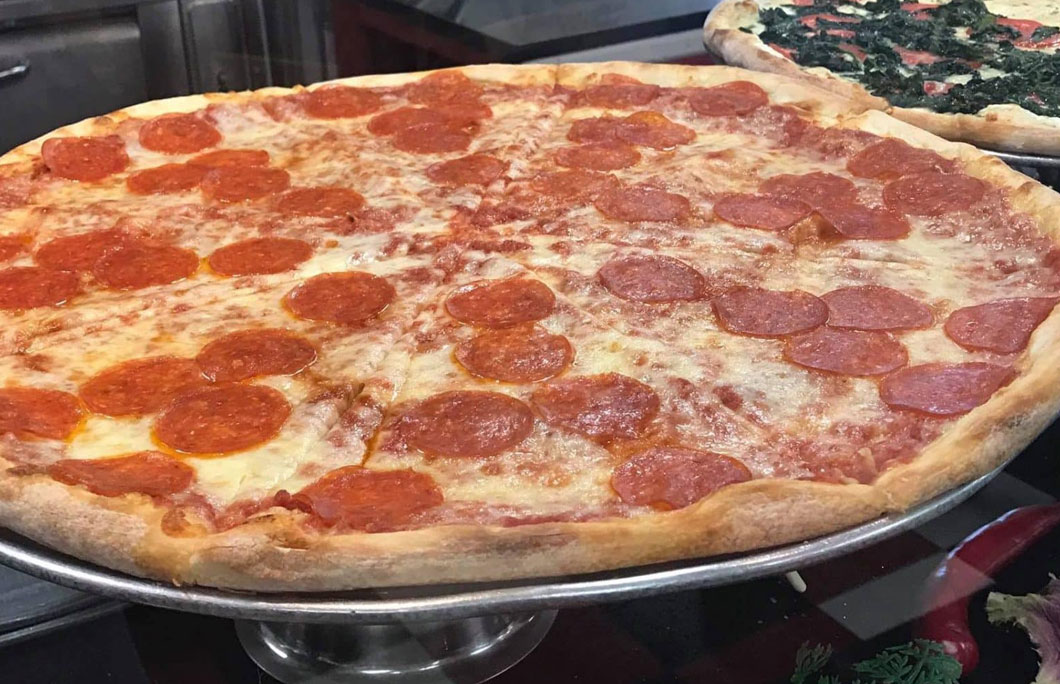 17. Brookside's Pizzeria – Owings Mills
Fresh ingredients are the base for the tasty pizzas served daily at Brookside's Pizza. This means that regardless of what you order, it's guaranteed to taste fresh and tasty. The focus here is on round New York-style slices. And, man, are the portions massive. Which, honestly, is a good thing, considering how many you're going to want to devour once you get a taste of the quality and flavour.
---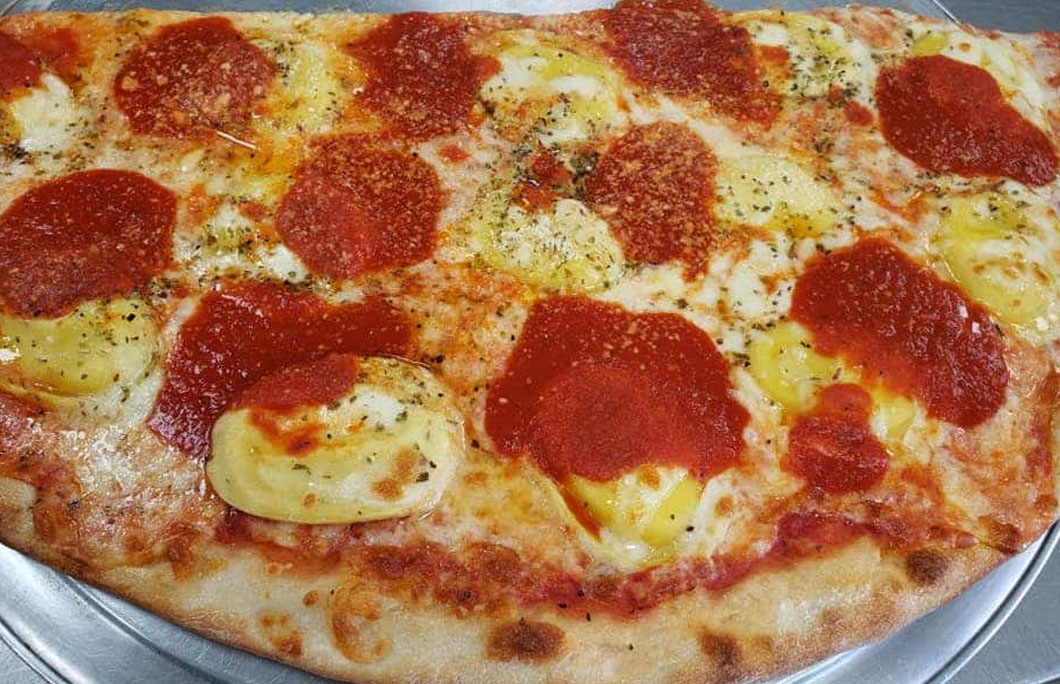 18. DePietro's NY Pizzeria – Salisbury
At DePierto's you can choose between a selection of gourmet pies or create your own tasty creation using their wide array of toppings. They'll use their famous New York-style crusts as a base and then smother it with an award-winning sauce, followed by your topping choices. It's hard to find this kind of authenticity in Salisbury, but DePierto's seems to serve it up with ease.
---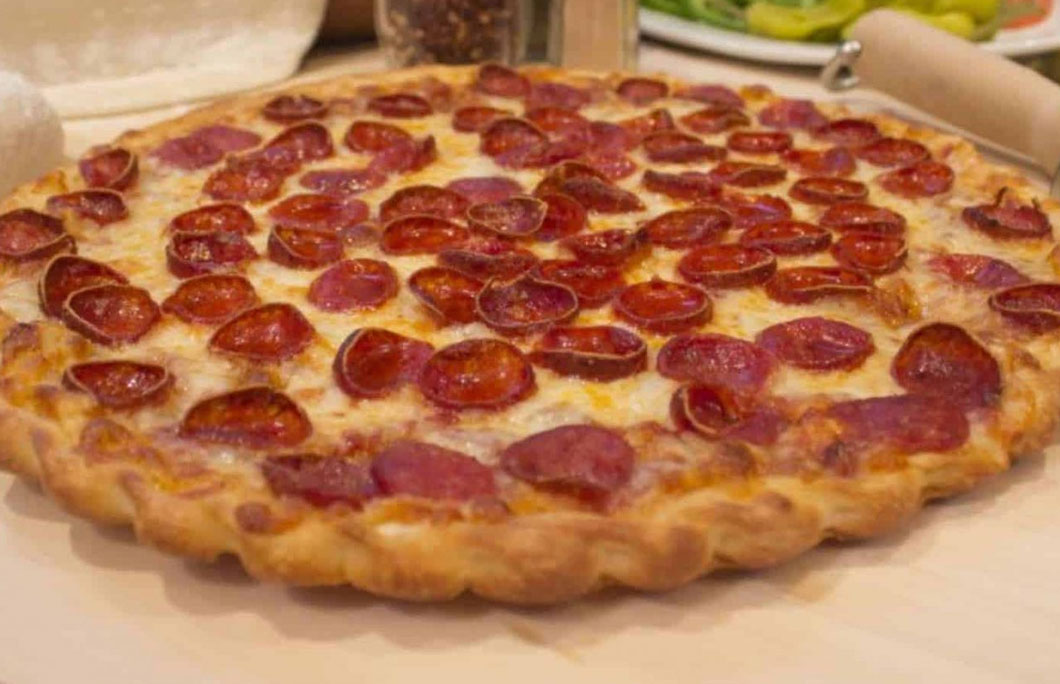 19. Pizza John's – Baltimore
Don't get this place mixed up with national pizza chain, Papa John's because Pizza John's is so much better and more authentic. Locals here grew up eating Pizza John's and they have been influential in the Baltimore community for decades. Their pizzas are large and full of flavour and toppings. Come to this wholesome pizza joint in Baltimore and get their massive Pepperoni pizza.
---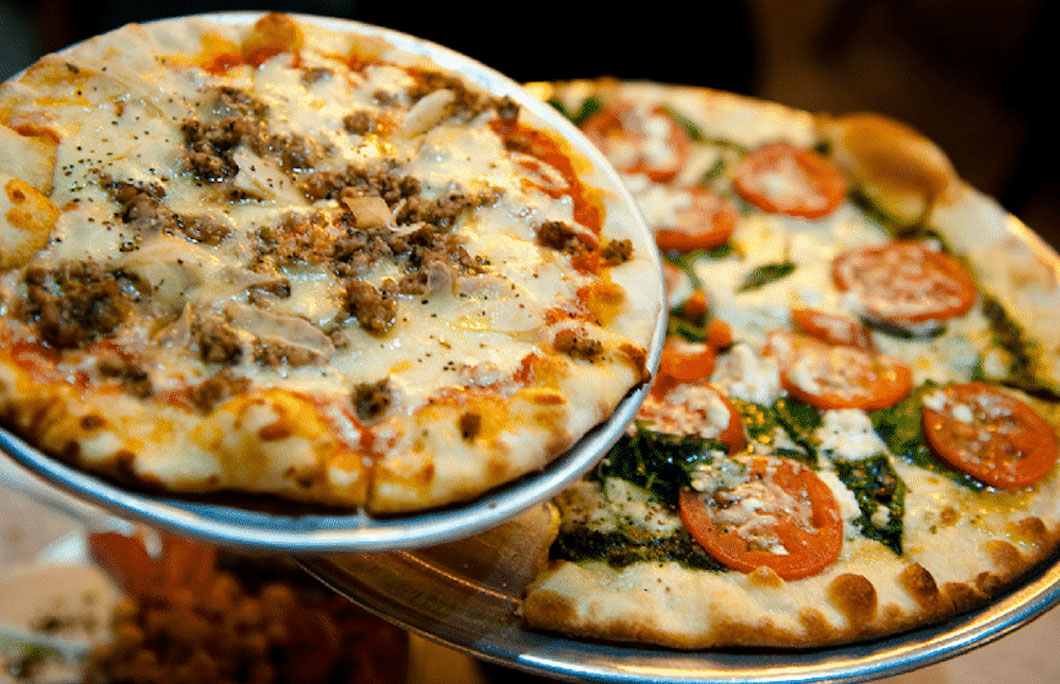 20. Iggies -Baltimore
Wander into the warehouse-like setting that Iggies is home to and you'll feel as if you've just walked into one of the trendiest restaurants in the neighbourhood. However, despite the modern, industrial feel, you'll notice that their pizzas are anything but pretentious. Flavours almost feel overwhelming at times just because each pizza is so packed full of them. However, that's never tasted like a problem in our eyes before.
---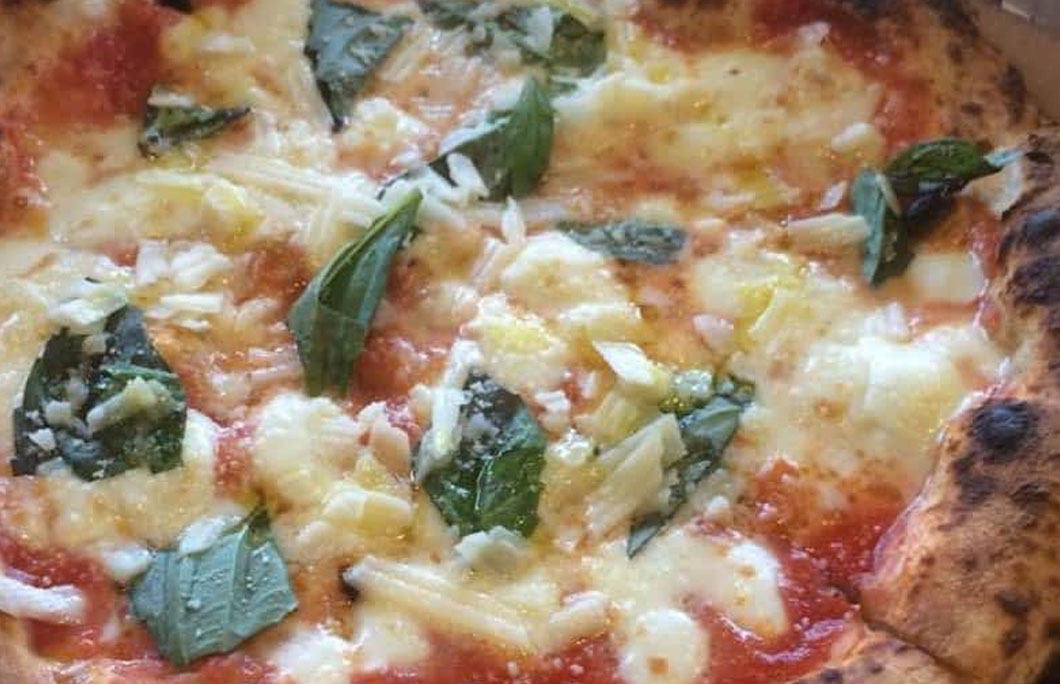 21. Pacci's Trattoria & Pasticceria – Silver Spring
As a traveller, you'll undoubtedly enjoy the historic nature of the building that Pacci's is a part of. This old general store ensures the vibes at Pacci's Trattoria & Pasticceria feel authentic and charming, while the flavours honestly speak for themselves. A wood-fired pizza oven makes the flavours of their hand-crafted pizzas come alive. Be sure to save room for dessert, however, as their cannolis are just as enticing as the pizza dishes.
---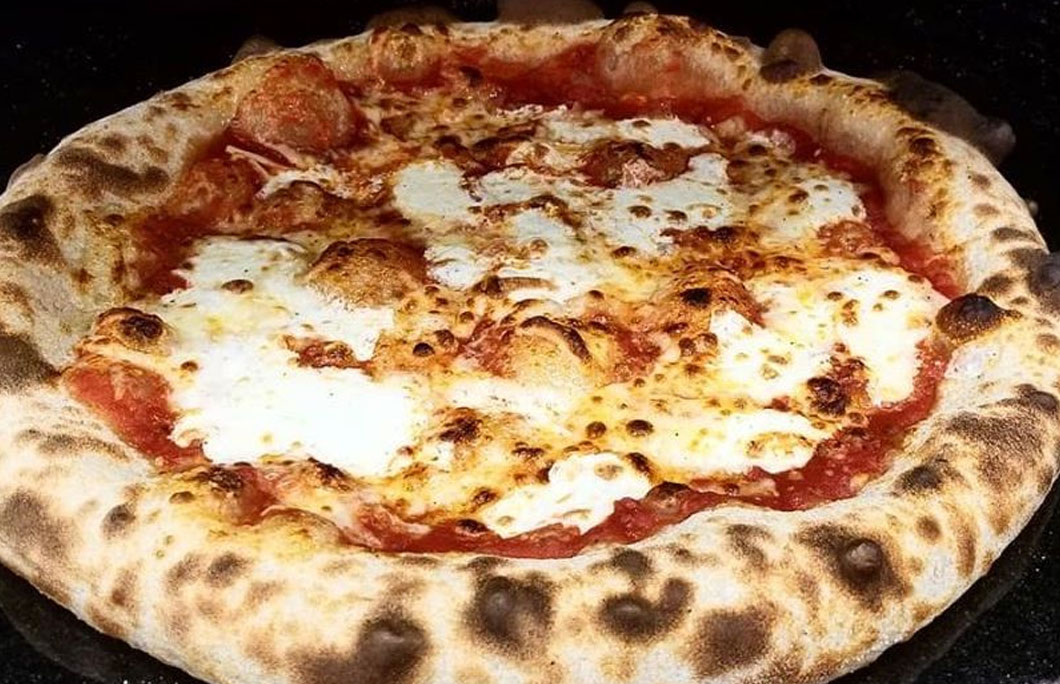 22. Angel's Pizza & Pasta – Wheaton
The concept behind Angel's Pizza & Pasta is a little different than most traditional pizza joints. It's a fast-casual concept of high-quality brick oven pizzas and homemade pasta. Don't let fast-casual hang you up, however, as they definitely don't skimp on quality. Their Neapolitan Pizza was created by VPN-certified pizzaiolo Chef Angel. And, it's every bit as delicious as it looks.
---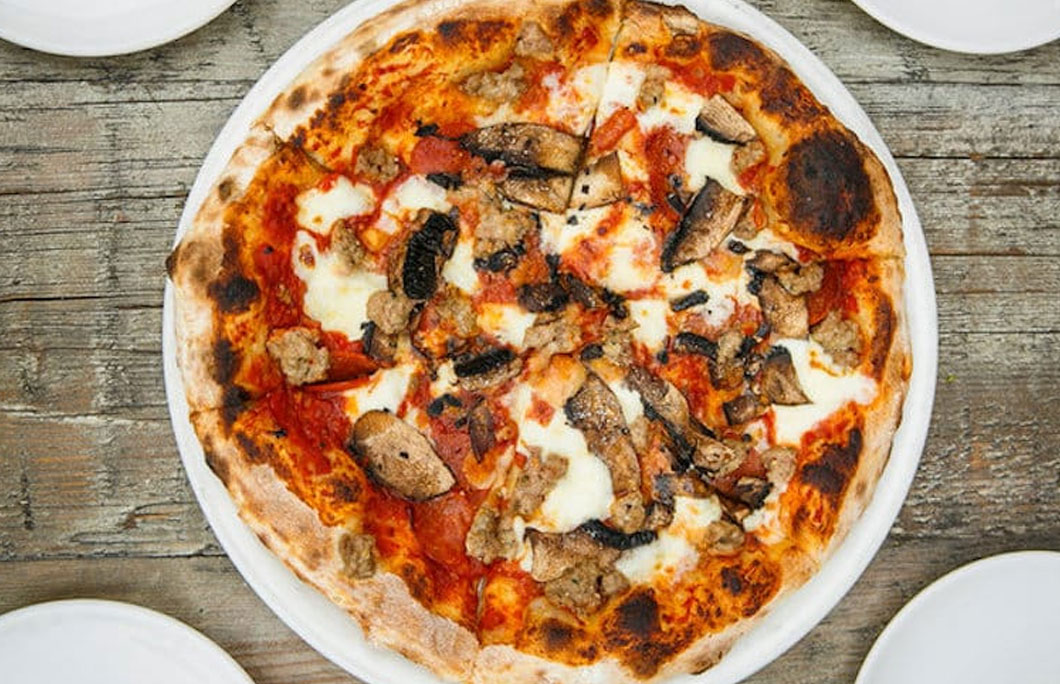 23. Alatri Bros. – Bethesda
If you visited Maryland before then you might have sampled some of the best pizza in the state at Mia's Pizza. Can't find it anymore? That's because it's called Alatri Bros. now. It's owned by the same owners of the popular Olazzo and Gringos & Mariachis restaurants in Bethesda and Silver Spring. So, you can rest assured you're in good hands. Here, their wood-fired pizzas reign supreme amongst an impressive, extensive menu offering a delightful array of Italian dishes.
---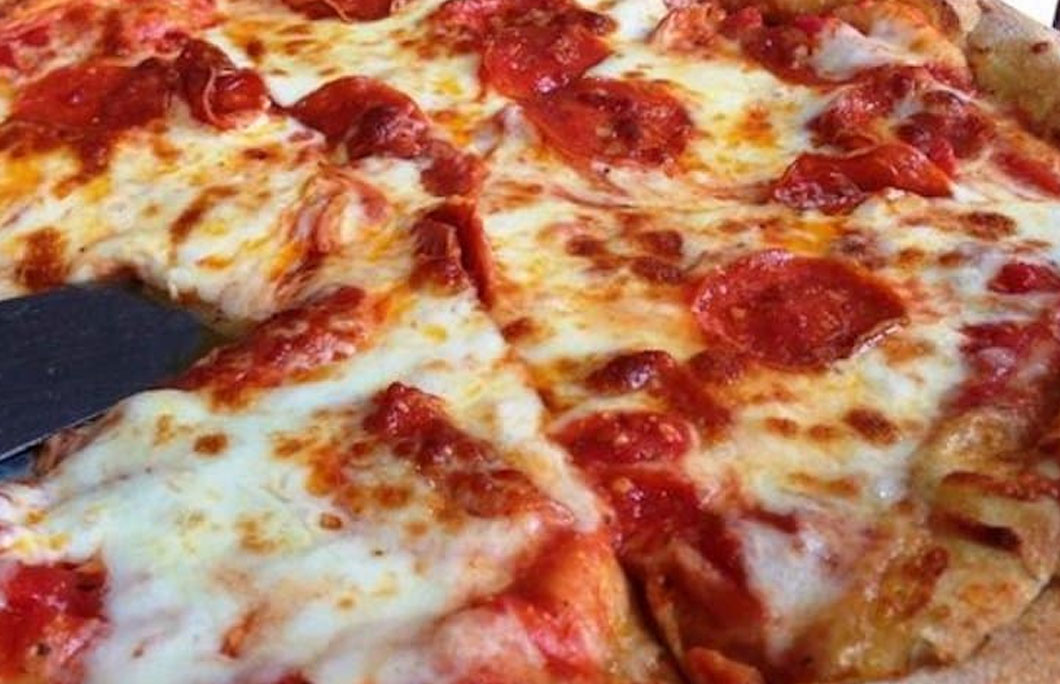 24. Il Forno Pizzeria – Frederick
Il Forno Pizzeria received an award for the absolute best pizza in the city by both Frederick Magazine and The Frederick New Post. So, if you fancy a little road trip over to Federick, this is a must-visit. It all starts with the family dough recipe. Then, they move their pizzas over to an Ambrogi Italian wood-burning oven that they've imported straight from Naples. It ensures each pizza is bursting with authentic flavour.
---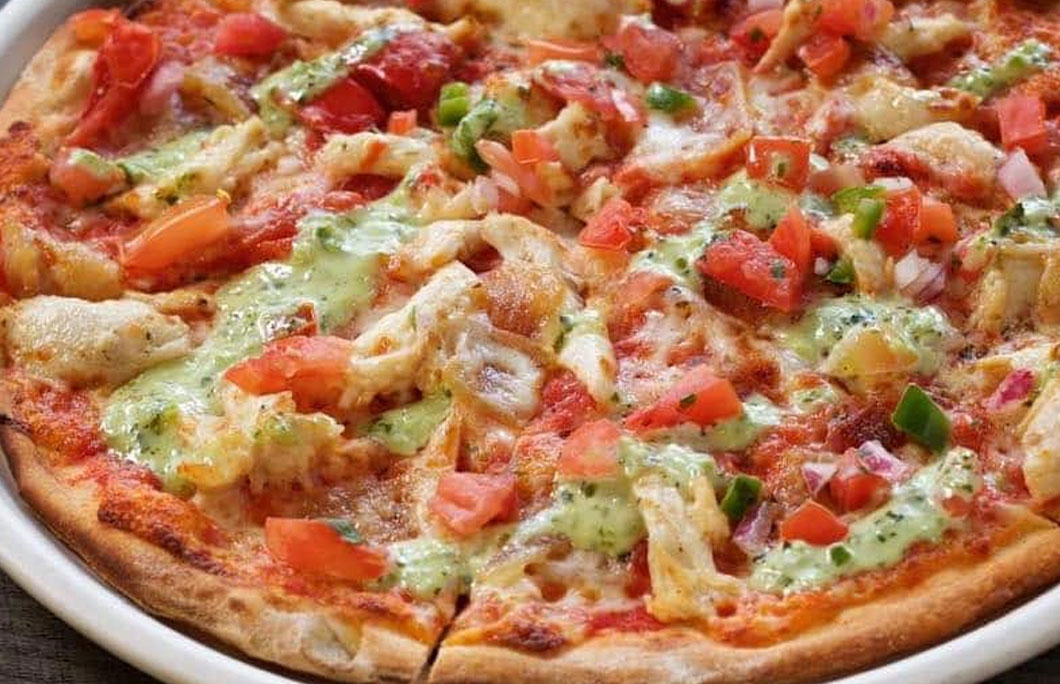 25. Matchbox – Silver Spring
And, finally, last but absolutely not least is Matchbox. We didn't forget about this very hot foodie spot. You'll find locations this small pizza chain all over Virginia, Maryland, and a few other places. However, they don't seem to ever have compromised on quality. The thin-crust pizzas they serve go well with local beer and a cool vibes to create a fun spot to enjoy with friends and family.
Spending some time in the country? You'll want to check out The 50 best Places For Pizza In America.
---