Top 10 New York road trips:
New York City, also known as the Big Apple, attracts visitors from all over the world who come to experience the glitz and the glam of this famous metropolis. However, the relentlessly quick pace of the city can get weary, and locals and tourists alike start to crave fresh air and a dose of greenery after a while. Luckily, NYC is a great starting point for many picturesque road trips that take you through lush forests, serene farmland, sublime lakes, towering mountains, and charming towns. Read on to find out the 10 scenic drives you can take from NYC.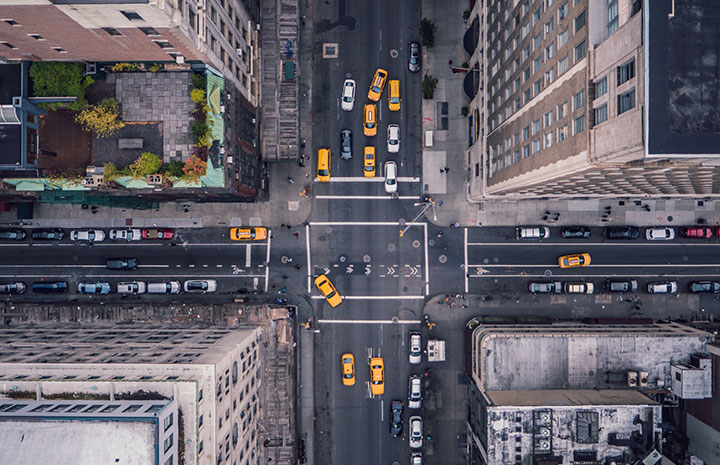 ---

---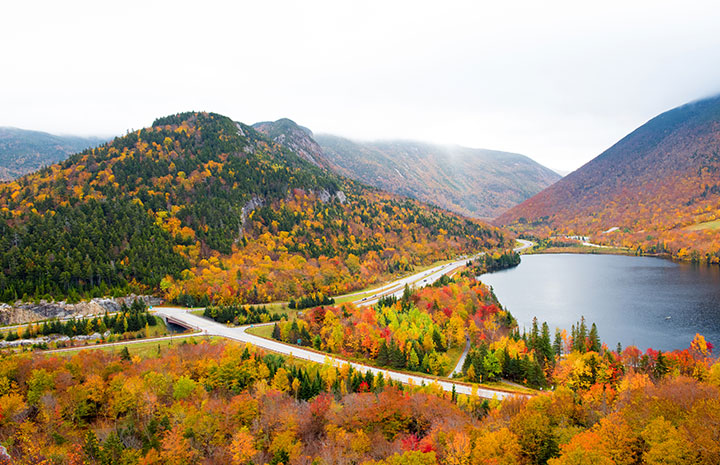 1. Franconia Notch State Park
As fall descends upon New England, the landscape transforms into a yellow, orange, and red-hued wonderland that words can't do justice to. Franconia State Park in New Hampshire is especially spectacular during this time of the year. Just a 5.5-hour hour drive from New York City, the route takes you through the sublime countryside of Connecticut to reach the magnificent White Mountains area. Here you can indulge in picturesque hikes through the colorful foliage, cycle through the thick forests, or take a refreshing dip in one of the many gorges and waterfalls. Alternatively, you can hop on the Cannon Mountain Aerial Tramway to take you to the summit of Cannon Mountain. The roads that run through the park are in excellent condition, making it an absolute pleasure to drive through stunning scenery.
Getting there: Make sure not to miss the eight miles of Interstate 93, which also functions as a mountain pass that straddles Franconia Notch State Park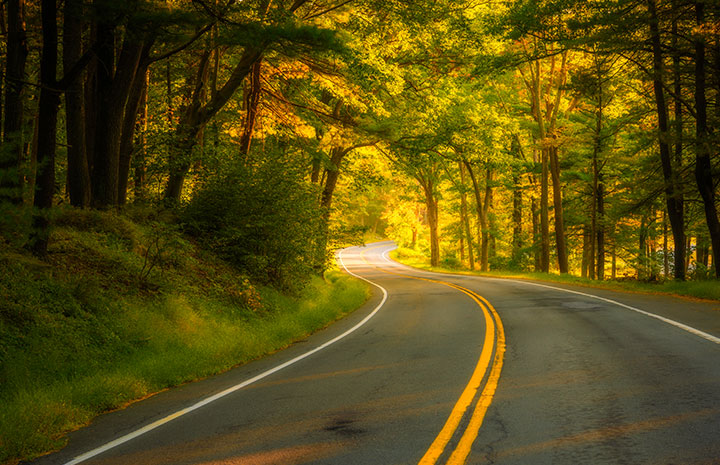 2. Seven Lakes Drive
Found in Sloatsburg within New York state, the Seven Lakes Drive is an 18-mile parkway that cuts through Bear Mountain and Harriman State Parks in Hudson Valley. This gracefully winding parkway takes you through seven gorgeous lakes: Lake Sebago and Lake Kanawauke in the towns of Haverstraw and Tuxedo; Lake Skannatati and Lake Askoti in Tuxedo; Lake Tiorati in Tuxedo and Woodbury; Silver Mine Lake in Woodbury; and Queensboro Lake in Highlands. You can enjoy a laid-back picnic by the lakeside, break out your anglers for a fresh catch, take a dip in the cool waters, or set up camp to fall asleep while looking at the magnificently starry skies and listening to the gently lapping water.
Getting there: Do a quick pit-stop at Arden to admire its historic buildings on the way. It's just an hours' drive from NYC.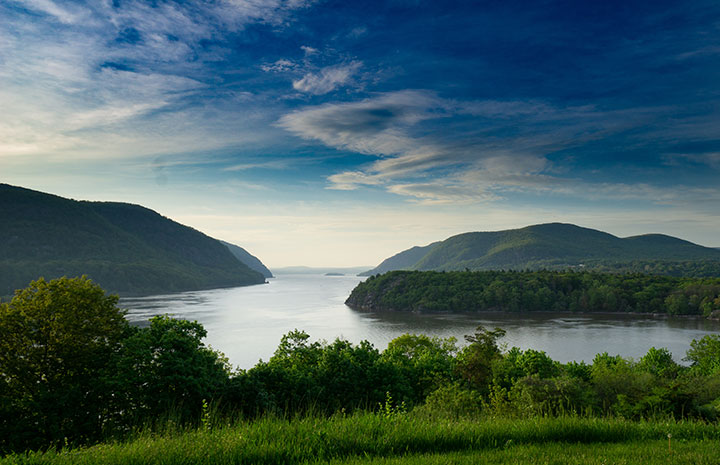 3. Hudson Valley
While cruising down to Seven Lakes Drive would make the perfect one-day itinerary, The Hudson Valley is such an expansive place that you can go back for a second time or plan a longer getaway to explore its many other hidden gems. As you leave NYC, make your first stop along the way to the village of Nyack, a quirky town featuring charming old houses, cute boutiques, and hip cafes. You may even be able to make out Manhattan on a clear day from this viewing post. If you plan to drive down to the river, stop by the hipster town of Kingston on your way, filled with antique stores and trendy coffee shops. As you loop back towards NYC, swing by Kykuit, once home to four generations of the Rockefeller family but now a museum.
Getting there: Take the winding Perkins Memorial Drive to reach the Perkins Memorial Tower to enjoy delightful views over the Hudson River.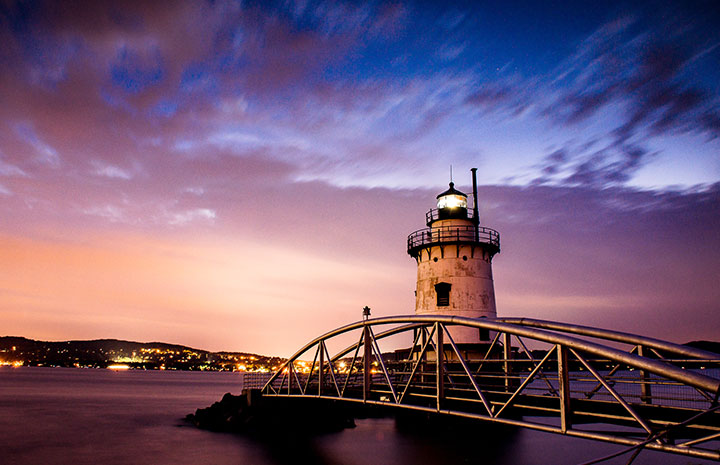 4. Sleepy Hollow
While you can absolutely attach Sleepy Hollow onto your Hudson Valley Itinerary, we think it deserves a separate trip because the vibe is completely different. While Hudson Valley's captivating surroundings promise an experience filled with natural beauty, the road to Sleepy Hollow is paved with something a little darker. Probably best known from the creepy tale of the Headless Horseman, Sleepy Hollow is the place where some of America's biggest names in history lay in their graves, including Washington Irving who wrote "The Legend of Sleepy Hollow." From NYC, take the beautiful but eerie drive along Route 9 towards Sleepy Hollow Cemetery. You'll pass through dense forests, twisted wildflowers, rustic churches, abandoned buildings, and rustic storefronts.
Getting there: Do not leave without crossing the headless horseman bridge. It's an hours' drive from NYC.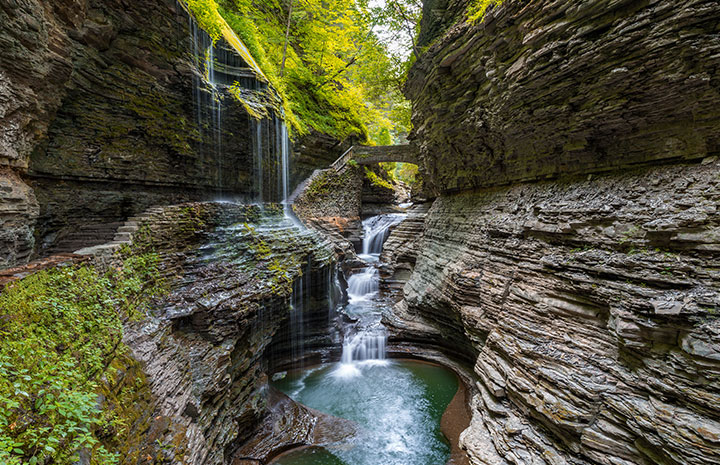 5. Finger Lakes Region
Boasting 11 pristine lakes, world-class vineyards, scenic hikes through picturesque gorgeous, and historical monuments, the Finger Lakes region is one of the most popular road trip destinations for the city folk in the Big Apple. If you're driving down, you must take the spectacular 100-mile scenic byway that wraps around Cayuga Lake. This byway will take you through sublime rolling hills of farmland, lush jungle-like greenery, state parks, waterfalls, quaint little towns, and wineries. Speaking of, wind down with a glass of pinot noir in the evening at Heart & Hands Wine Company. The next day, wake up early to hike at Watkins Glen State Park and enjoy a breathtaking sunrise.
Getting there: The Finger Lakes Region is a beautiful 4.5-hour drive from NYC.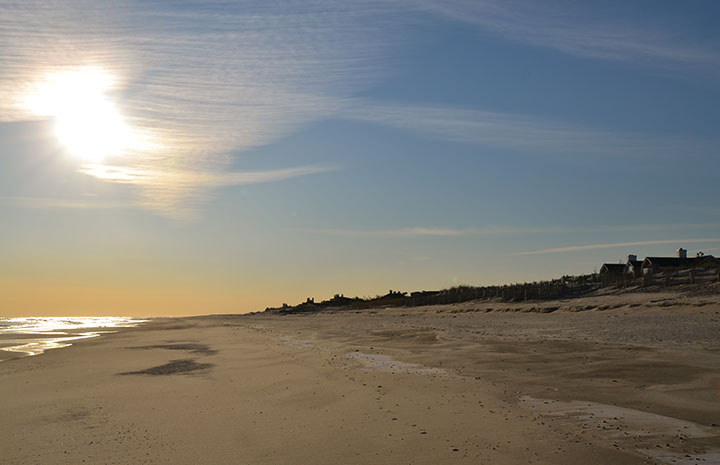 6. Long Island's South Fork
Packing a dual delight of both rustic farmland as well as ocean views, the drive from New York City to Long Island's South Fork is one of the best road trips to be taken. As if that weren't enough, it will also take you to the Hamptons, a string of seaside communities famous for being the summer residence of the affluent big city folks. Hope on the NY-27 East (also known as Montauk Highway) and get off on Sunrise Highway to find yourself in the Hamptons. Along the way, you'll pass by impossibly cute villages like Water Mill, Bridgehampton, Wainscott, East Hampton, Sag Harbor, and Southampton. Admire the massive estates and mansions as you pass these hamlets before reaching the iconic Cooper's Beach, known for its golden sands and sun-tanned bodies.
Getting there: From NYC, it takes only around 2 hours to reach Cooper's Beach by car. However, parking in Southampton is limited, so we recommend you leave at the crack of dawn.
---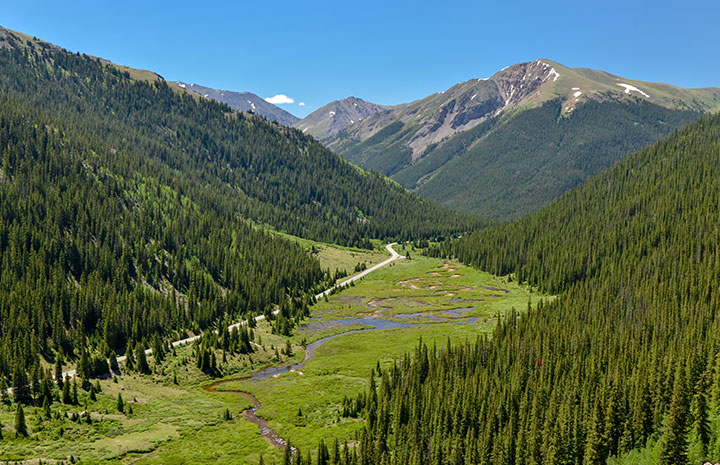 7. Long Island's North Fork Trail Scenic Byway
Feel like a character in The Great Gatsby or another classic novel as you drive along the delightful Long Island Sound coast, known to have inspired the likes of great authors like F. Scott Fitzgerald. While the South Fork's affluence and the polish of the Hamptons can no doubt be alluring, the North Fork is where you'd go to find a more laid-back charm. Take the North Fork Trail from Southold to Orient Point via Route 25. The 36-mile North Fork Trail Scenic Byway winds through rustic hamlets, numerous vineyards, massive farms, lavender fields, and glimpses of the ocean. During the summer and fall, you will even have the opportunity to stop along the roadside to buy fresh produce harvested right on the island.
Getting there: On your way from NYC, swing by Jerry & the Mermaid for a scrumptious lunch. On your way back, pick up a bottle of fine wine at Bedell Cellars. It's a 2-hour drive from the city.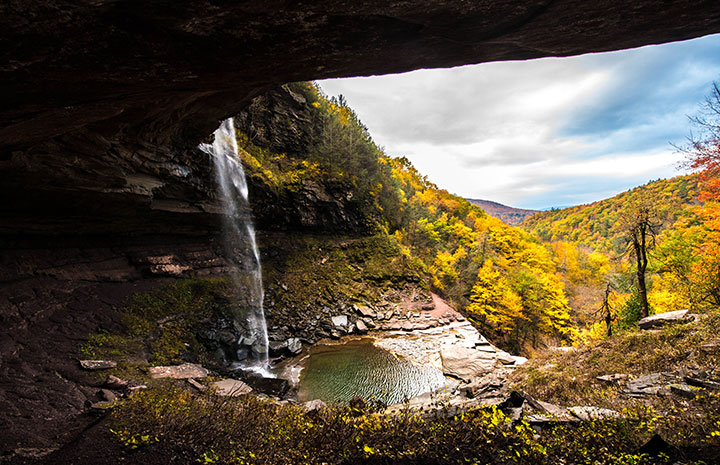 8. Catskill Mountains
Catskill Mountains Scenic Byway, which is around 50 miles long, is a terrific day trip location for those interested in sweeping vistas, breathtaking landscapes, and sleepy towns. As you pass through the Slide Mountain Wilderness, Margaretville, Belleayre Mountain, and Kaaterskill Falls, take advantage of the local hiking and skiing areas as well as the quaint little stores along the way. Alternatively, take Route 214 to 23A to 32 and then to 20 to tour through especially picturesque cascading waterfalls, streams, and lush woodland. It's roughly a 6-hour round-trip from NYC, although it will most certainly take longer as you make pit-stops along the way.
Getting there: From New York City, drive up I-87 N to reach Catskill Park. Once you're inside, hop onto Route 28 to cruise through the most scenic natural wonders the park has to offer.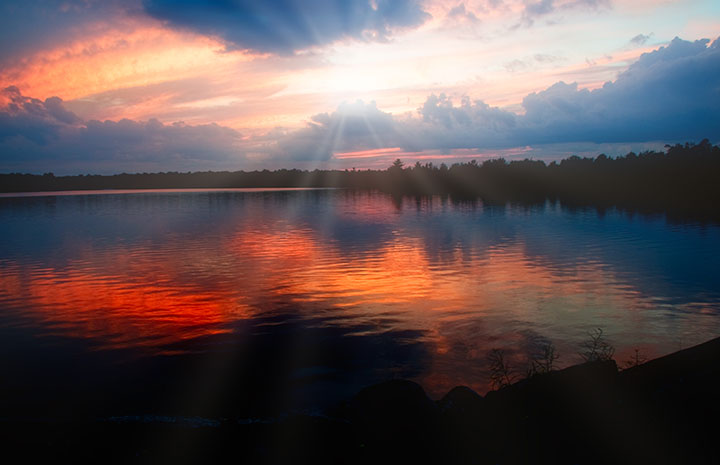 9. Pocono Mountains
An easy 2-hour getaway from NYC, Pocono Mountains is the perfect day trip for those who have spent too much time in the hustle and bustle of the city and need to commune with nature to reclaim their sanity. You can go canoeing, kayaking, and rafting at Delaware Water Gap National Recreation Area, which is nestled within the mountains, or try white-water rafting and hiking at the Glen Onoko Falls trail, and the Lehigh Gorge Scenic Railway. The former railroad town of Jim Thorpe is a great base to set up camp as you comfortably explore the surroundings. As the sun goes down, pour yourself a nightcap at the cozy Marion Hose Bar. To be completely transparent, the Pocono Mountains aren't the greatest or grandest mountain range in upstate New York in any way, however, they can't be beaten when it comes to their diversity of outdoor activities and proximity to the big city, which is why it remains a popular weekend getaway for New Yorkers time and again.
Getting there: The Pocono Mountains is about 100 miles away from New York City along Interstate 80 West.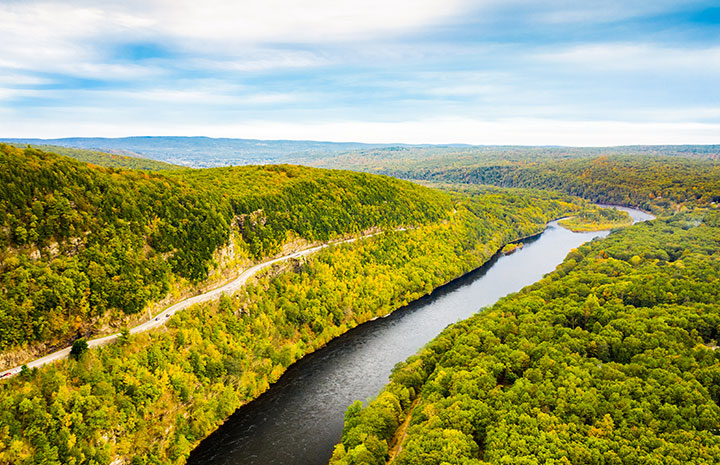 10. Upper Delaware
The Tusten Mountain Trail, the French Woods State Forest Preserve, the Elks Brox Memorial Park, the Crystal Lake State Reservation, and the Bouchoux Trail, among other attractions, are all accessible via the incredibly photogenic Upper Delaware Scenic Byway, also known as NYS Route 97. This 70-mile course follows the New York bank of the Upper Delaware River, with vistas of jaw-dropping cliffs and unique wildlife, and it's snuggled between the Catskills and the Poconos, so you know it'll be stunning. Route 97, which curves back and forth along our state line, is lovely year-round but especially during the fall and spring seasons. You may stop to shoot the scenery or explore the many charming small towns containing antique shops, general stores, and restaurants.
Getting there: From NYC, it will take around 2 hours to reach the Upper Delaware Scenic Byway.